One of the most frustrating elements about Speedhunting at events is that you sometimes miss interesting things that you might have walked past countless times over the course of several hours, glanced at without giving a second thought to, or were right there under your nose all along.
Sorry, let me correct that – missing things isn't the frustrating part, the frustration comes when you're made aware that you've missed something good at a later date. This usually occurs for me when I'm perusing Instagram or Facebook after getting home from an event. I'm usually beat at this point; legs and feet aching, tired, and gagging for a cup of tea. Slumped on the sofa, shoes discarded in one corner and memory cards busily copying over to my computer upstairs, I reach for my phone and start flicking through other people's event photos on my social feeds.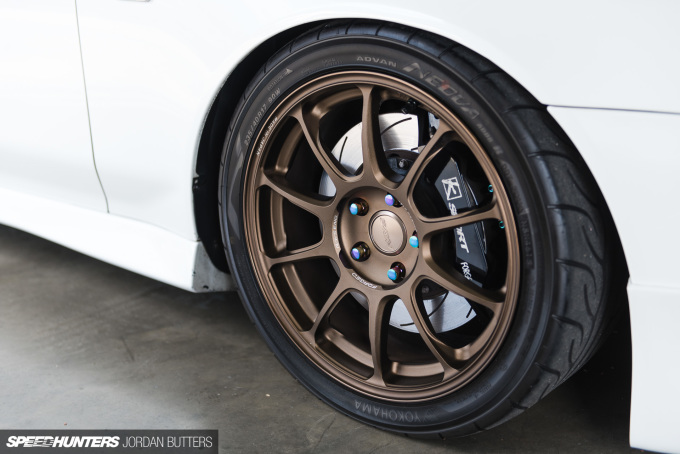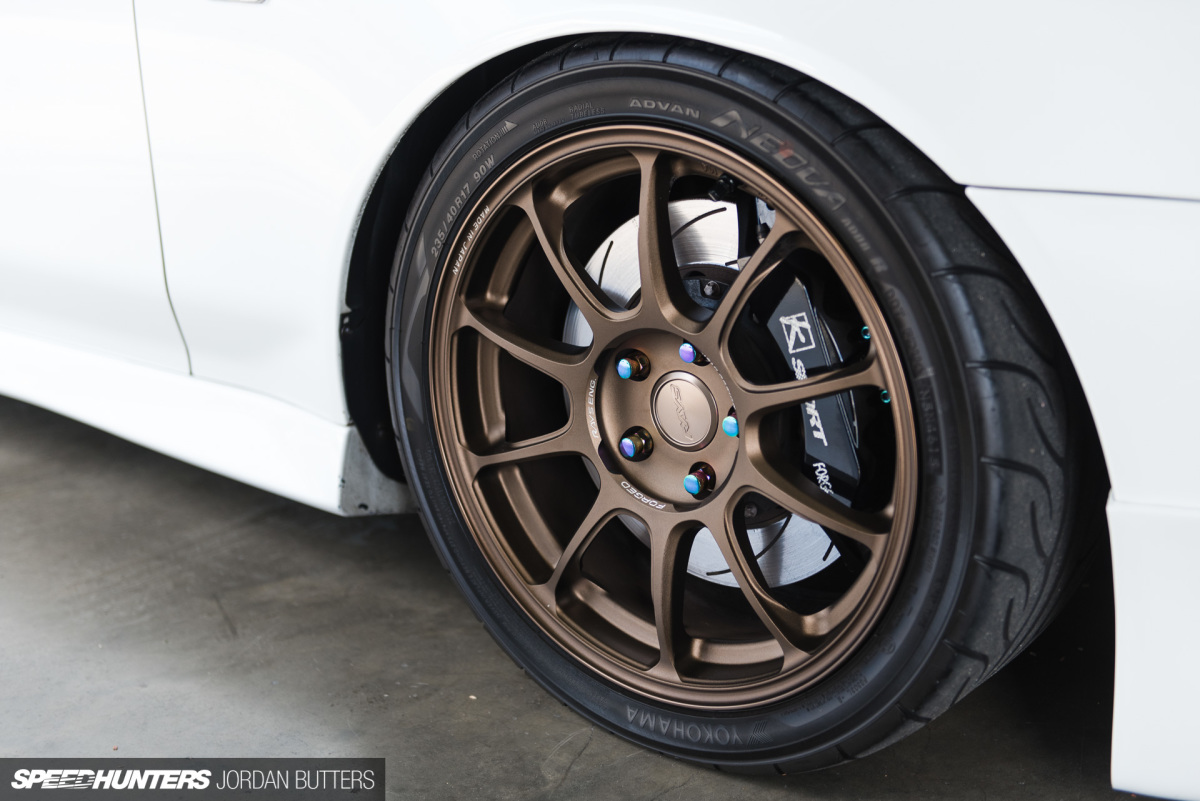 There it is. Staring back at me in miniature form on the small screen in the palm of my hand – the spotlight, feature or story angle that, hours earlier, I was looking so hard for but completely overlooked. Everyone else seems to be talking about it, or has taken photos of it, how did I completely miss it?! Sometimes it's a case of not being able to see the wood for the trees.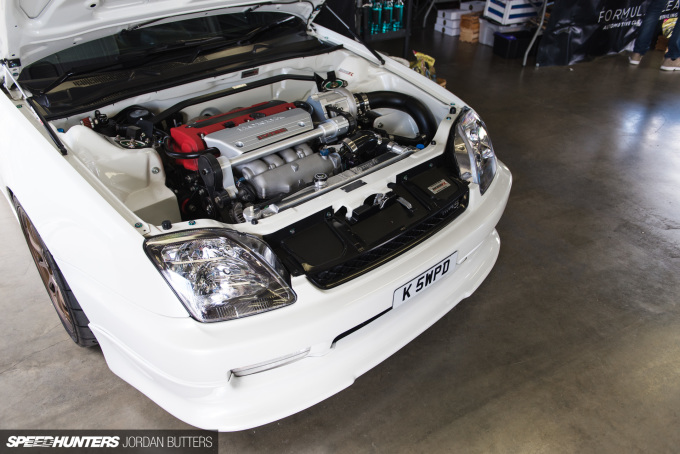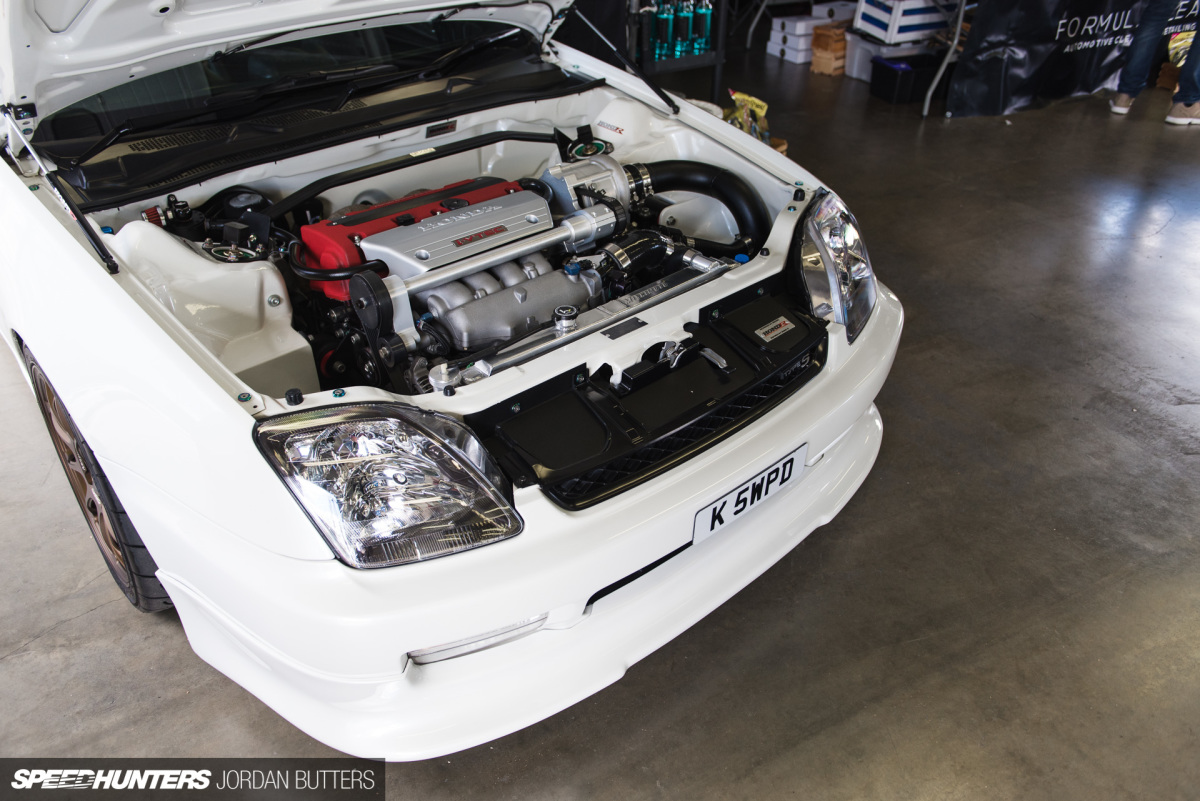 Case in point, at last month's Mimms Honda Day at Rockingham I almost didn't see this Prelude BB6 for the Hondas. Luckily, after scouring through my memory cards from the event, I was pleased to see that I at least got some images of the car to share with you.
Why is this car so special? Well, firstly, the Prelude doesn't seem to get much love in the modified Honda world. I'm not sure why to be honest. It's a great-looking car that has aged relatively well, and because it's not a Civic you don't tend to see that many of them on the roads either.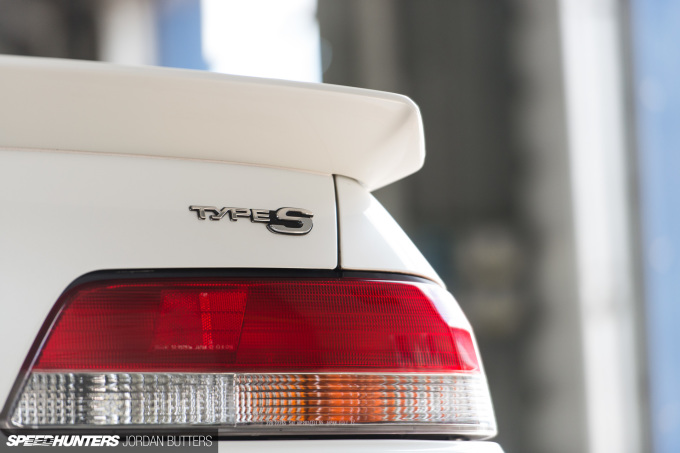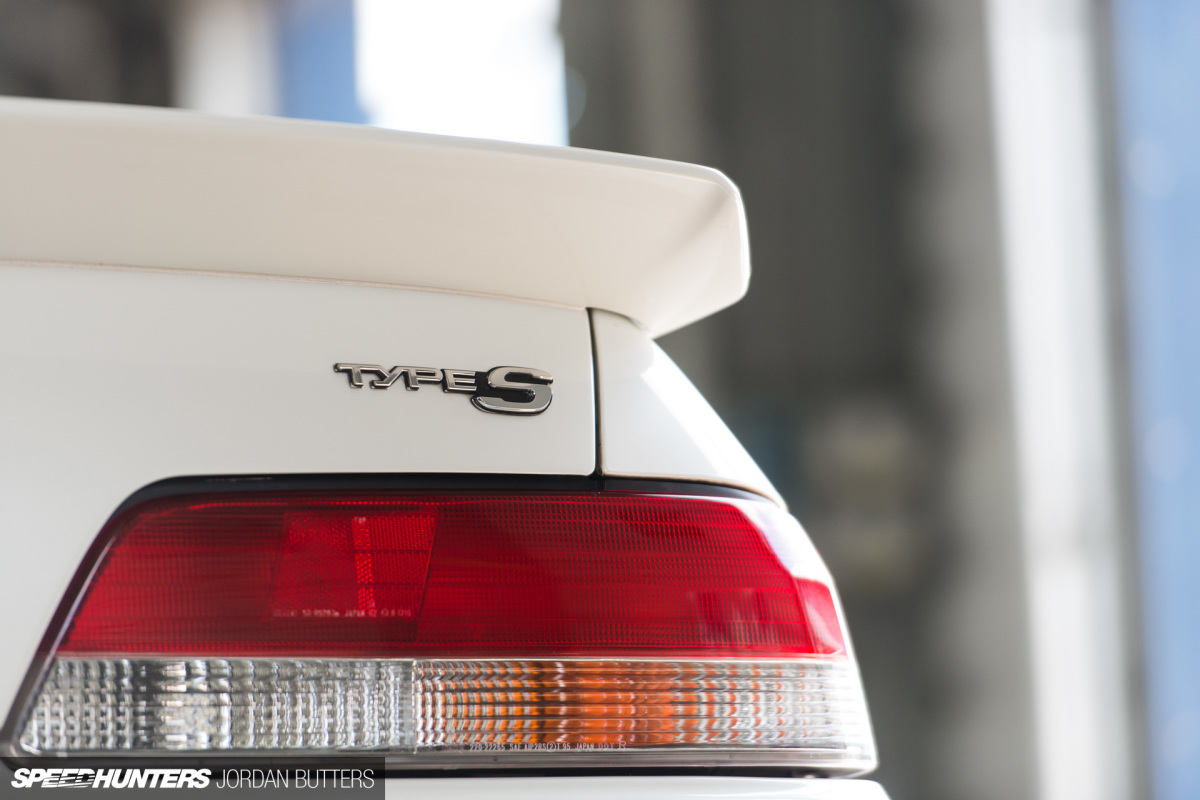 I remember driving the occasional Prelude back when I worked at a Honda dealership and always found them pretty nice to drive. Maybe they don't attract much admiration because Honda never made a Type R version?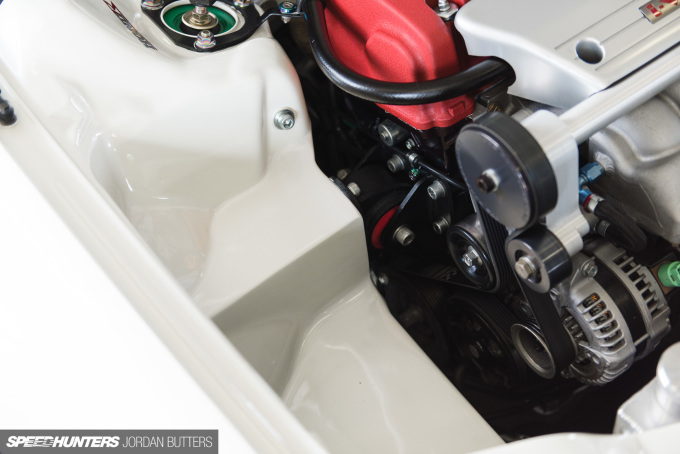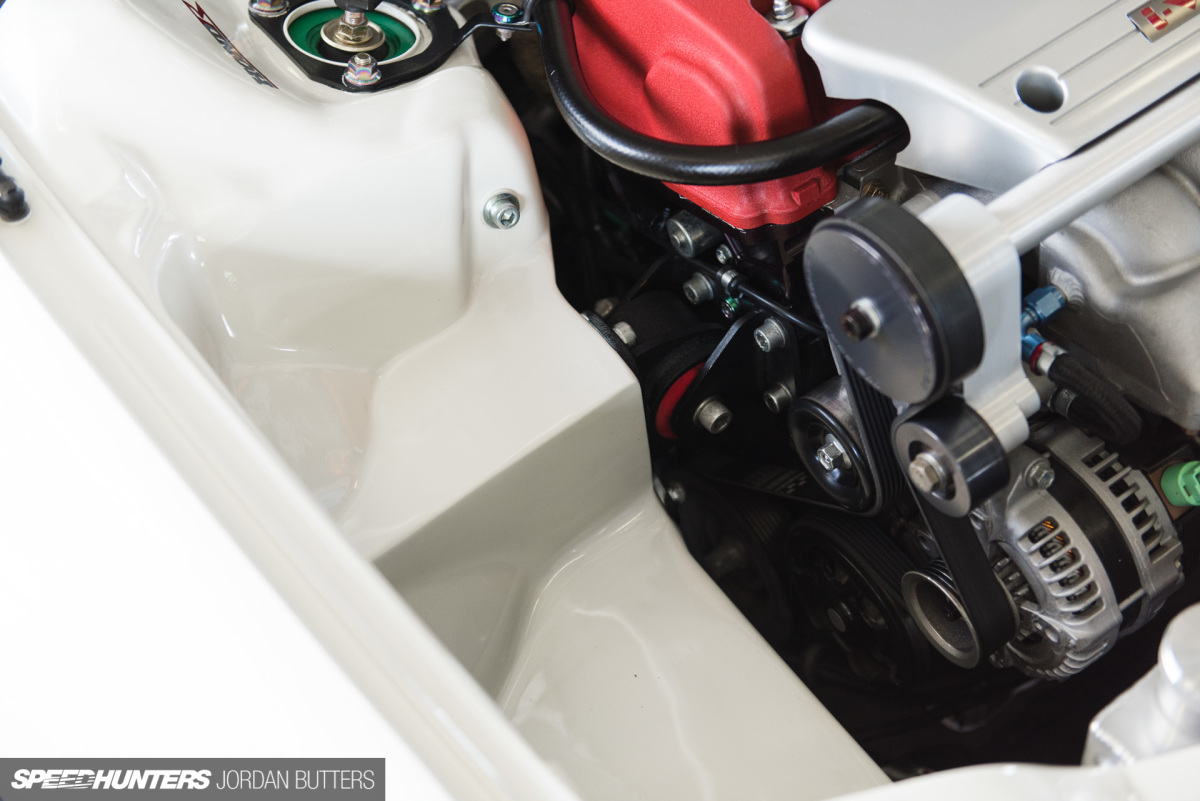 You see, it wasn't that I didn't clock Hond-R's Prelude Type S at the event, it was just that it was parked in a kind of awkward angle, wedged in between a retail booth and the pit garage wall. Getting pleasing shots of it was tricky, so for once I spent longer appreciating it with my camera down by my side rather than up to my eye. I'm glad I did.
The first thing to strike me was just how clean the Type S was, and how cleanly each and every modification has been executed.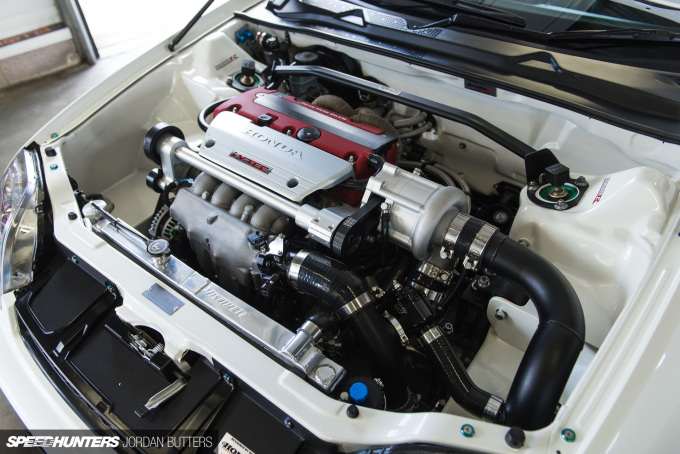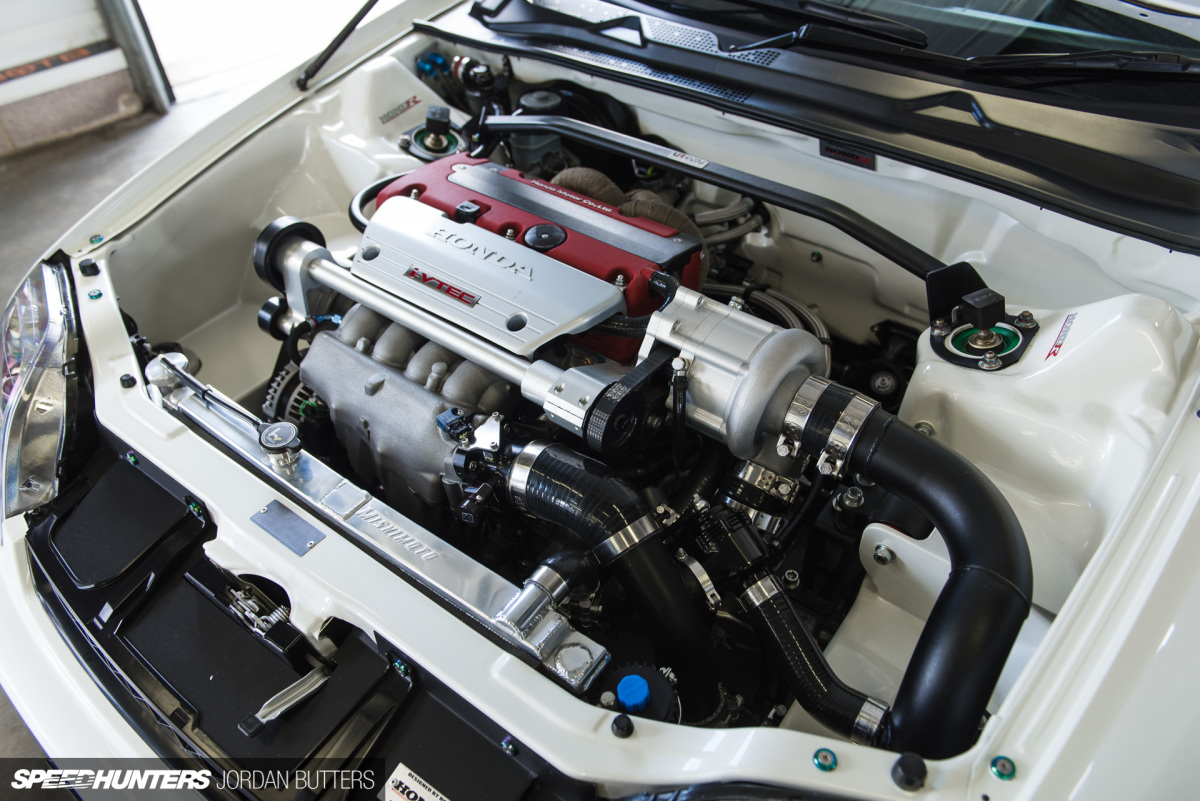 Take for example the K20 swap. The engine came from an FN2 Civic Type R and has been flawlessly transplanted into the Prelude complete with a Hond-R wire tuck and full engine bay smooth.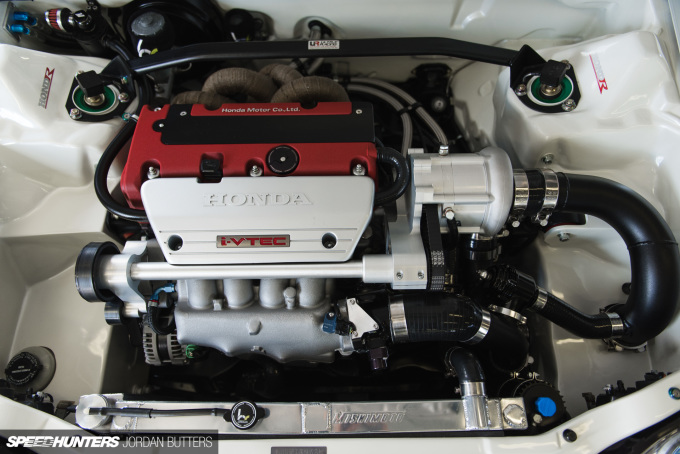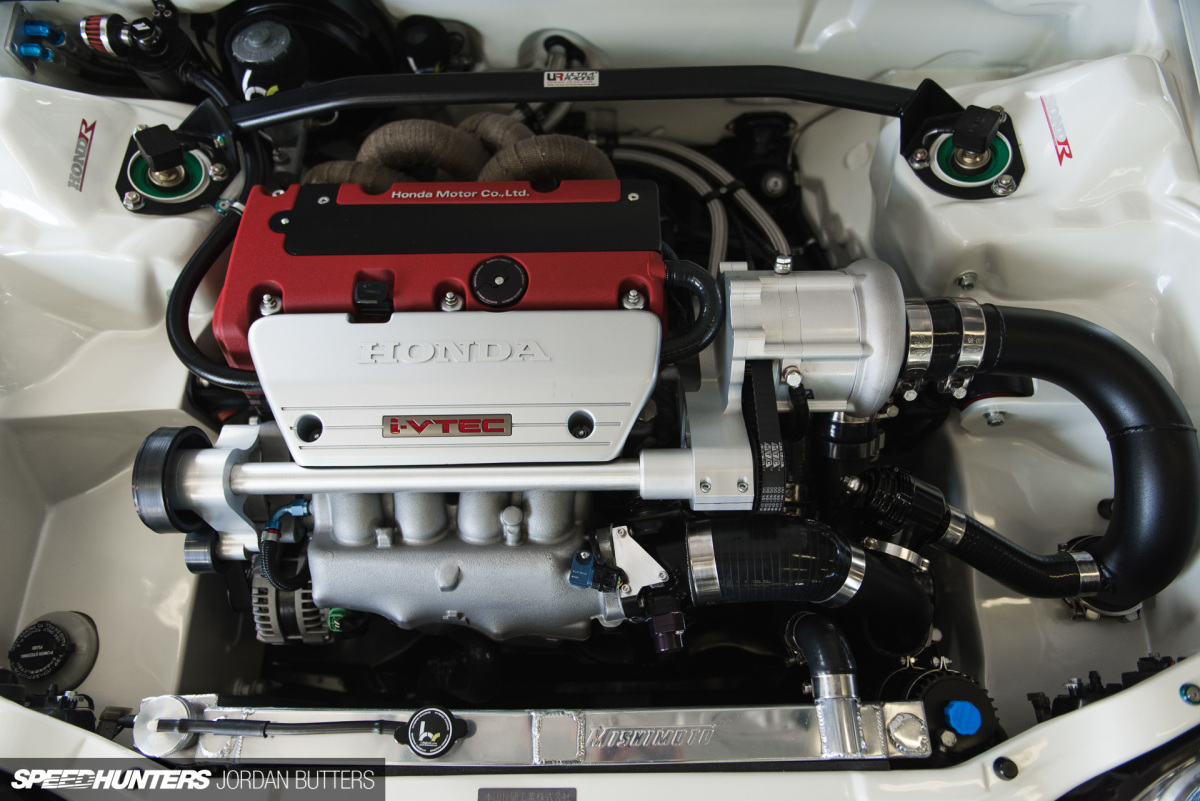 The engine has been treated to a RRC FD2 oil pump, which does away with the FN2's oil pump and balancer shaft setup and frees up some extra ponies. You may have also noticed the rather large Rotrex C38-91 supercharger setup? This is positioned on the inlet side of the block thanks to a TTS shaft drive kit, which allowed Hond-R to keep the pipework to the TTS intercooler nice and short. It also places the charger in place of the factory airbox, making it possible to run a proper cold air intake from outside of the engine bay.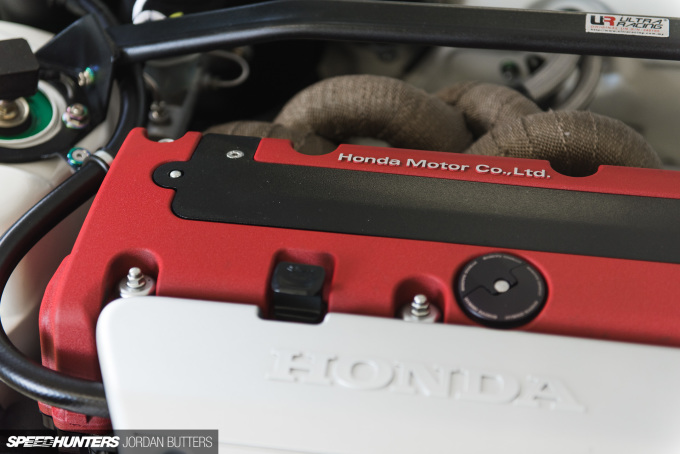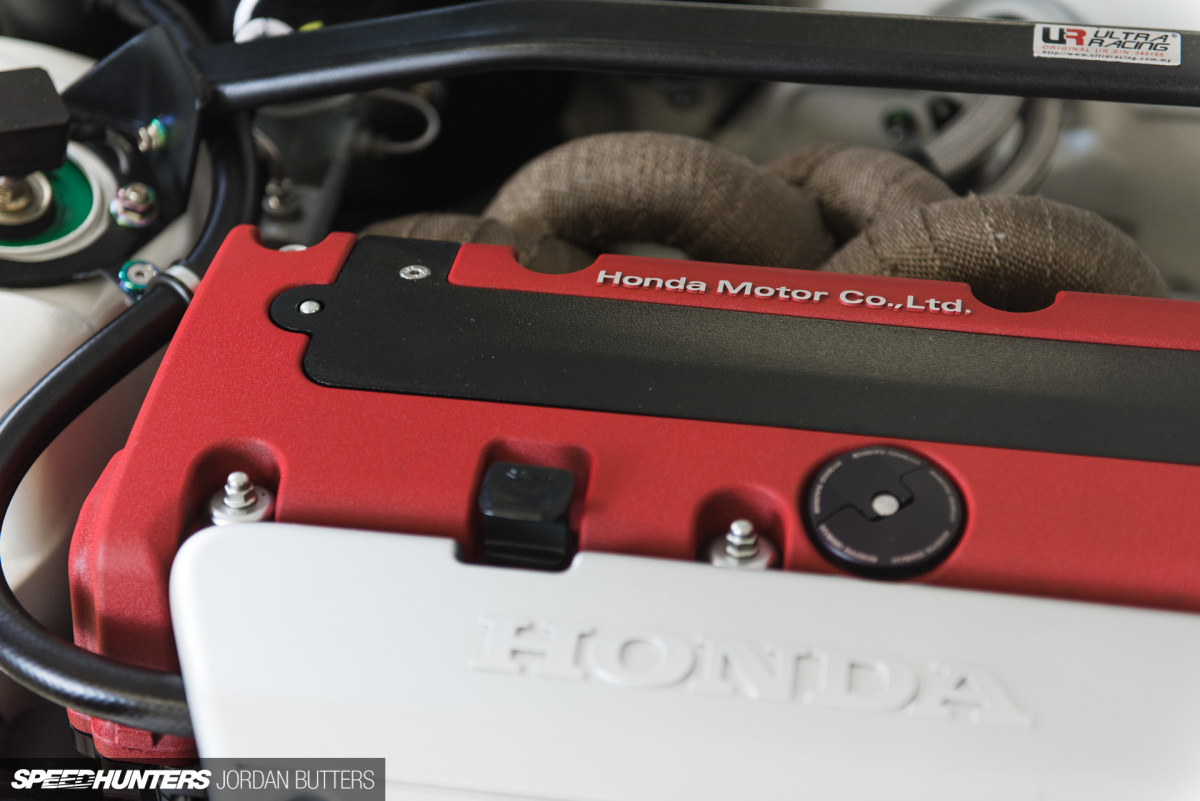 Tucked away from sight there's a Hybrid Racing 70mm throttle body, Injector Dynamics 1000cc injectors, Hybrid Racing fuel rail and fuel pressure regulator, and a Toda baffled sump. Everything is brought together by a Hondata KPro4 engine management system.
The result is a safe 401bhp with 273lb/ft, tuned for reliability.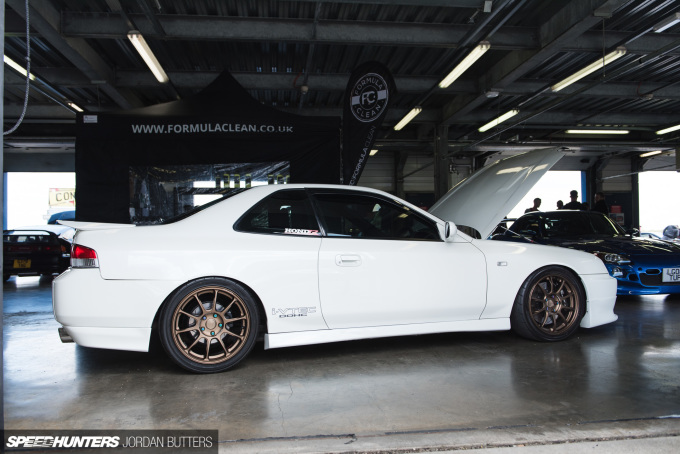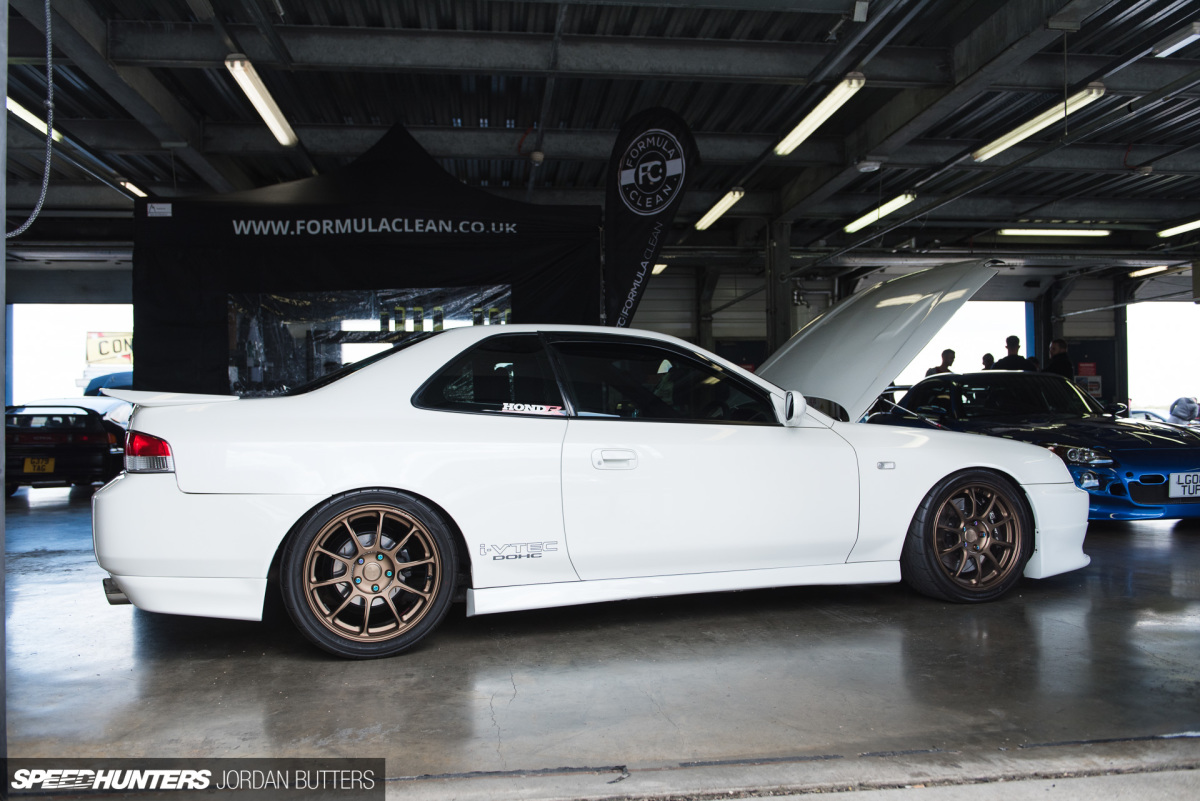 The drivetrain has been upgraded with a Hybrid Racing-modified DC5 shifter, EP3 Type R gearbox, Insane Shafts axles, MFactory helical differential and Competition Clutch flywheel and clutch.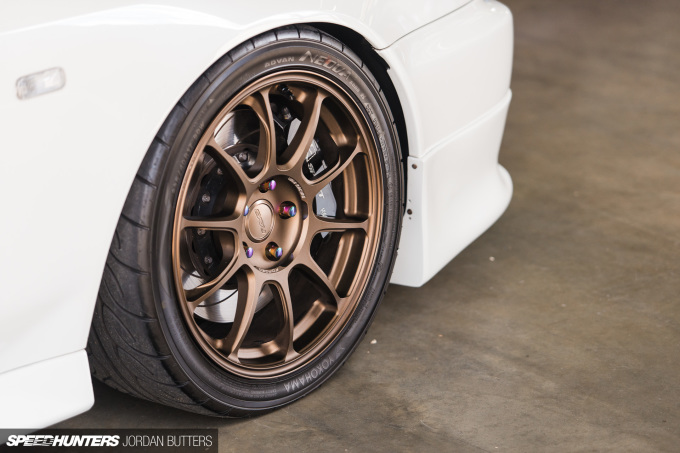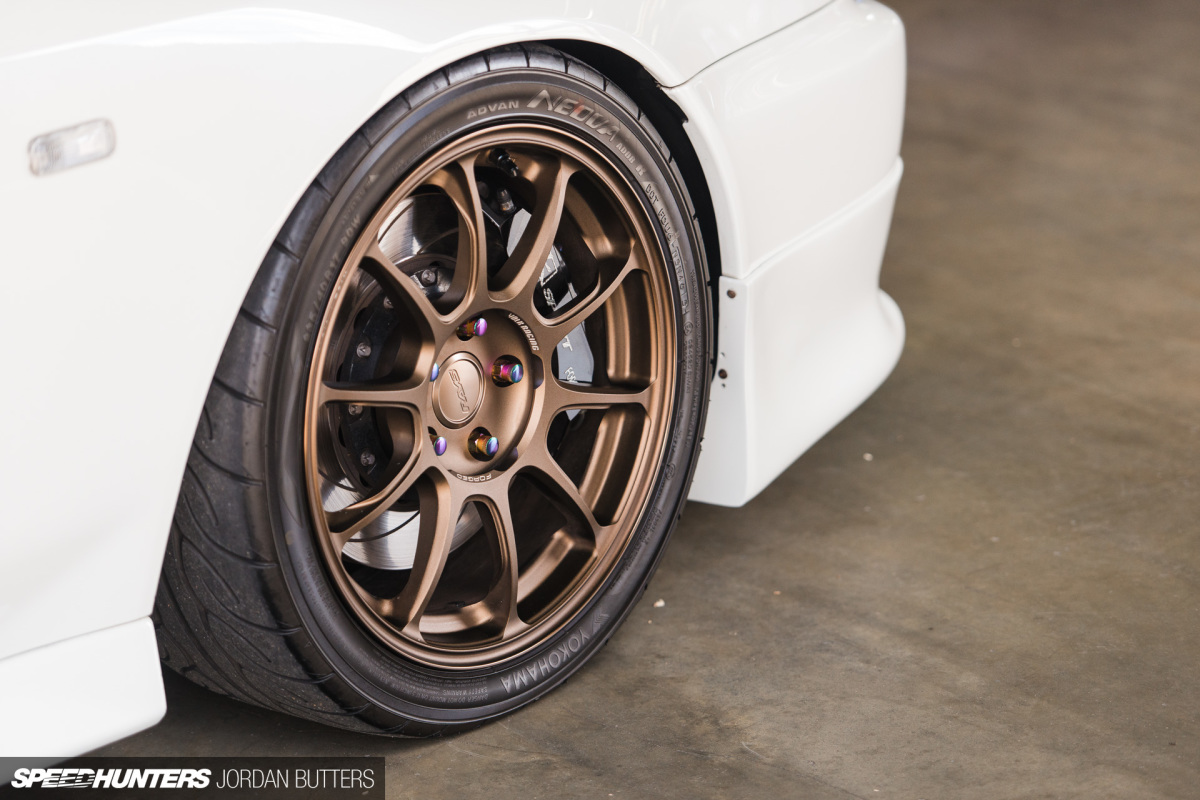 The Prelude sits low over a set of RAYS Volk Racing ZE40s wrapped in Yokohama Advan Neova AD08R rubber, thanks to a set of Tein coilovers. Large Ksport brakes are tucked away behind the beautiful bronze spokes.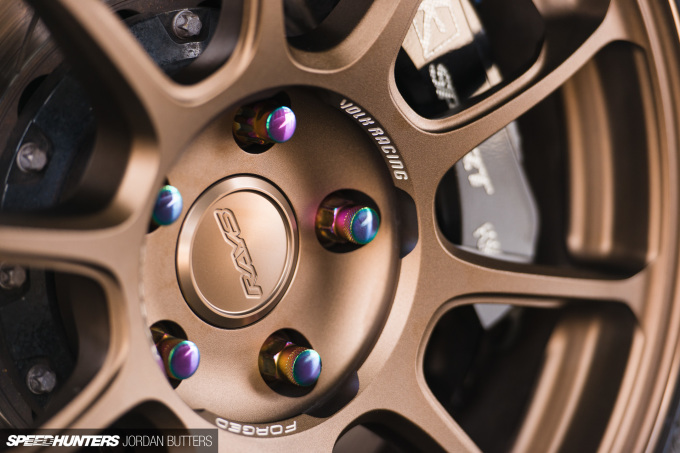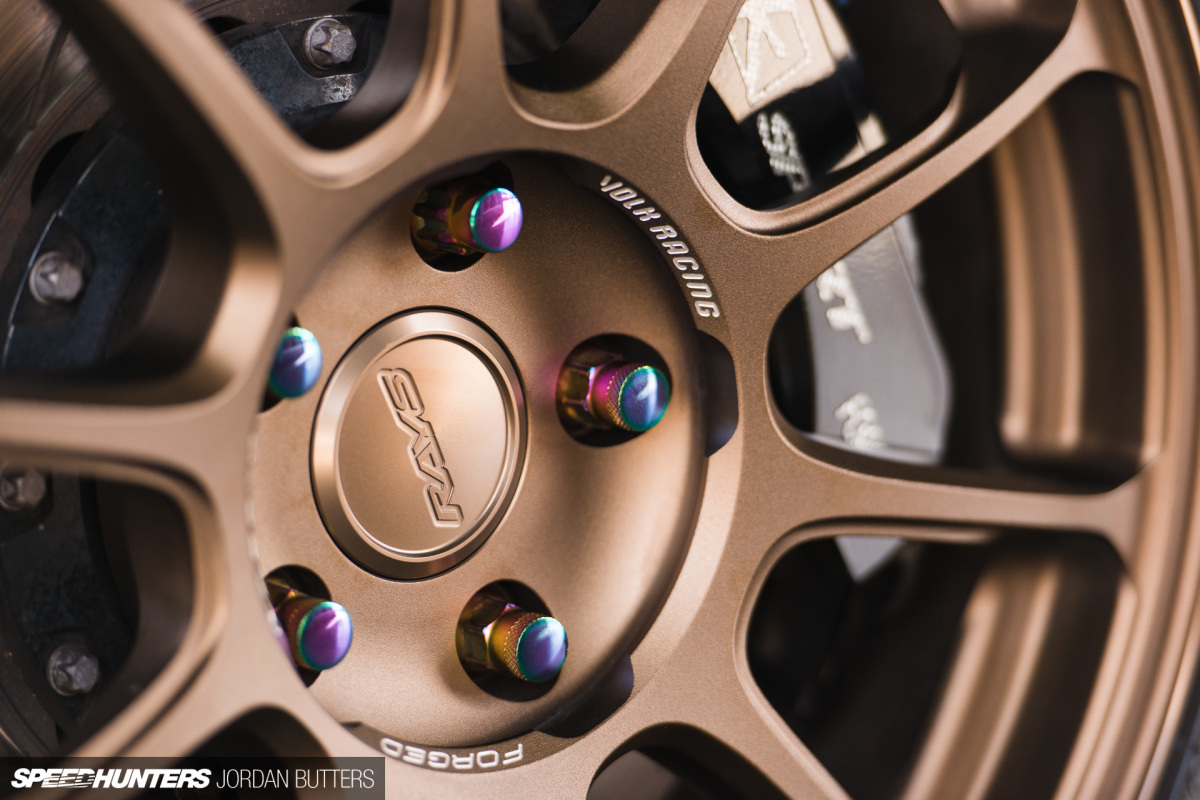 Here's another shot of those stunning wheels. The interior, which I completely failed to get photos of (hot contender for Paddy McGrath's Pulitzer coming right at you…) features a set of custom re-trimmed Recaro CS seats and a custom S2000 digital dashboard cluster.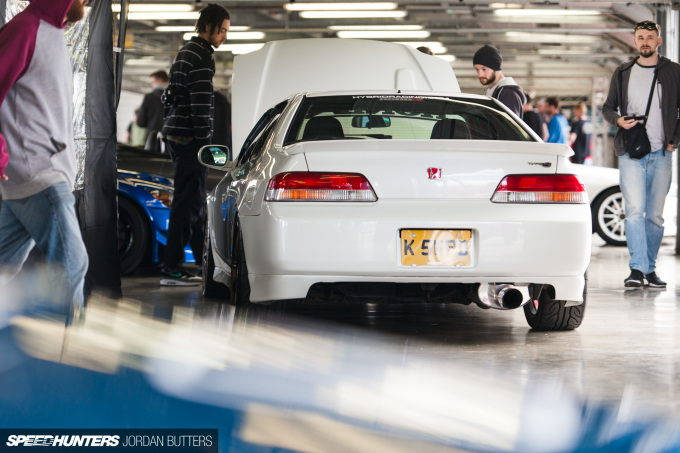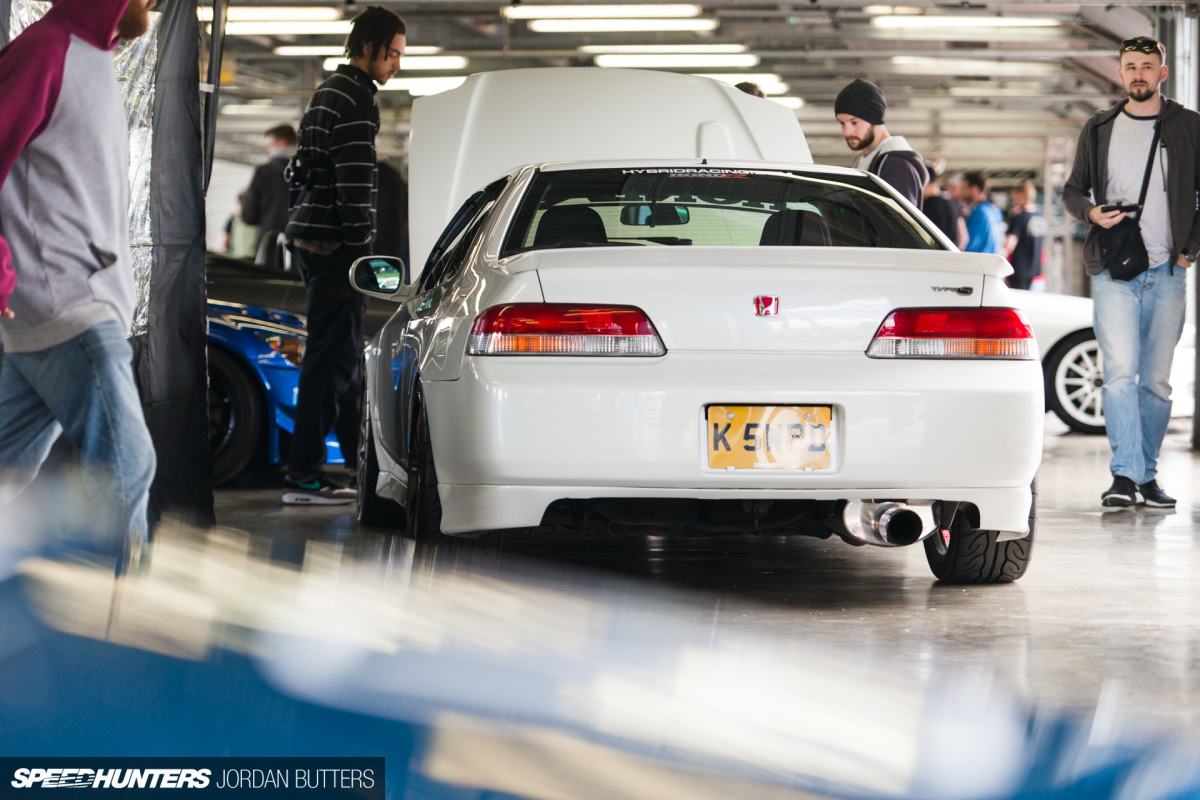 The Prelude's bodywork has been enhanced with some choice, but subtle tweaks – a Value Sports front lip, Motegi side skirts, Mugen rear spats and Mugen rear spoiler complete the look. The whole lot is sprayed in Honda Diamond White Pearl.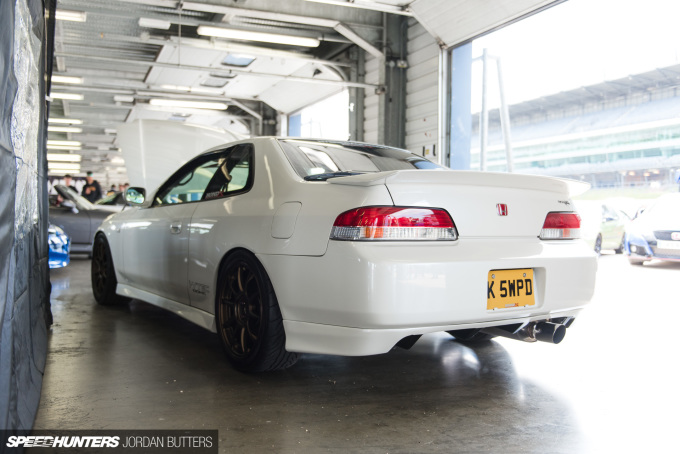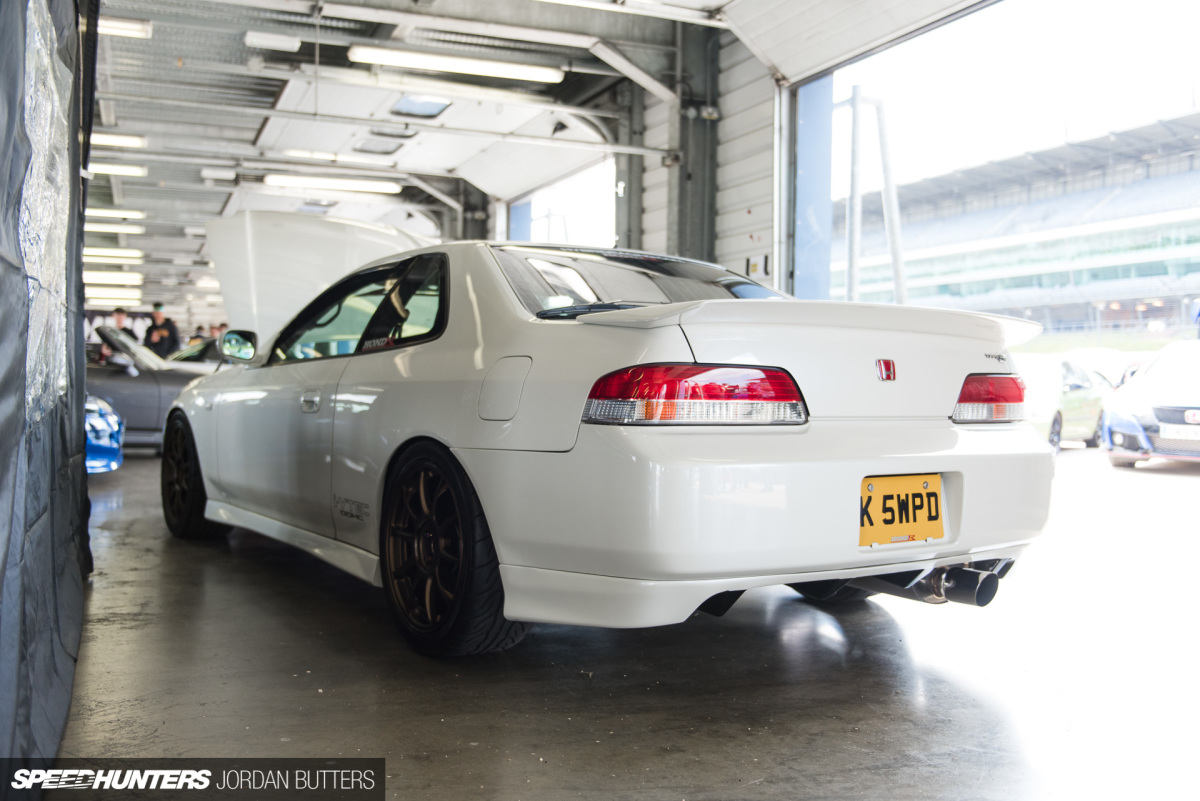 The minimalist approach to the exterior may be down to the fact that there's simply not much out choice there for the humble Prelude, but in this case I say that less is definitely more. What Hond-R have done is effectively created their own Prelude Type R, and then boosted it up with some incredibly well thought out touches, and a healthy dose of extra power on top.
When you see Preludes done this well, it makes me question why more people aren't toying with them?
Jordan Butters
Instagram: jordanbutters
Facebook: Jordan Butters Photography
jordan@speedhunters.com