"Get out and drive." Regulars of Speedhunters, actually no, regulars of the internet will know that catchcry.
The inimitable Magnus Walker's mantra is not merely an invitation, it's a challenge to any self-respecting gear-head to undertake. Get out from behind the keyboard. Swing open the garage door. Fire up your passion and get the hell out onto the road and experience what it is that makes you feel damn alive. Your own little bubble of automotive nirvana.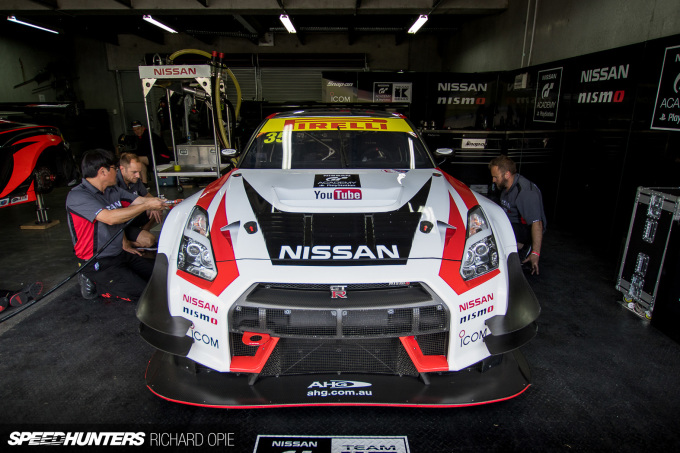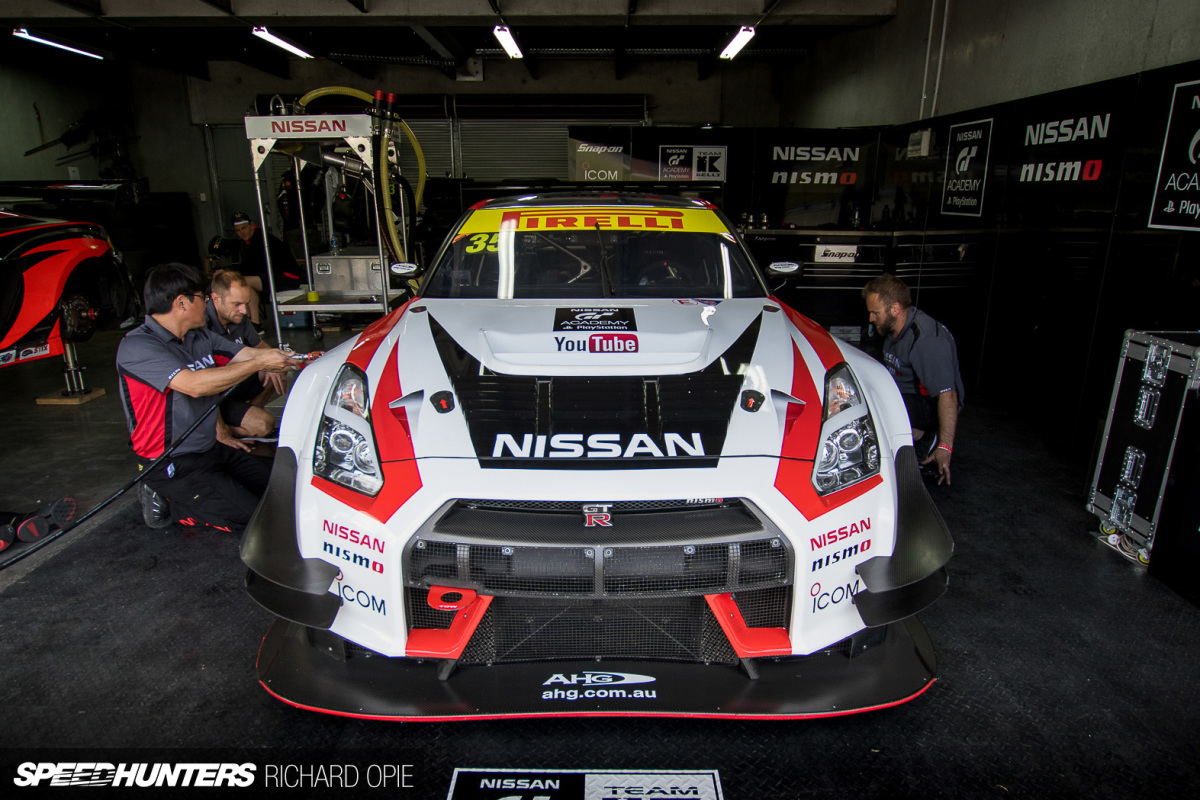 But what about outside the bubble; the greater perspective, for want of a better term? See, going back to that keyboard thing, I think too many people dwell behind one (or a touchscreen) for too long. Complaints about 'nothing ever happening' and even 'the scene's on the decline' are sentiments I hear all too often from locals regarding Kiwi car culture. Negativity abounds in certain corners of the e-sphere, and it gets really old, really quickly.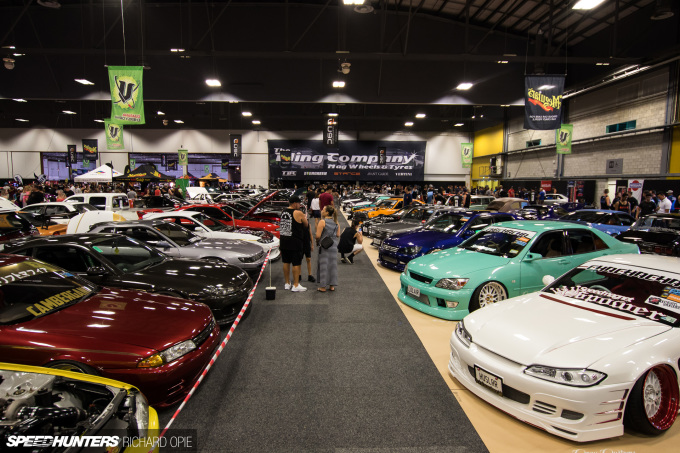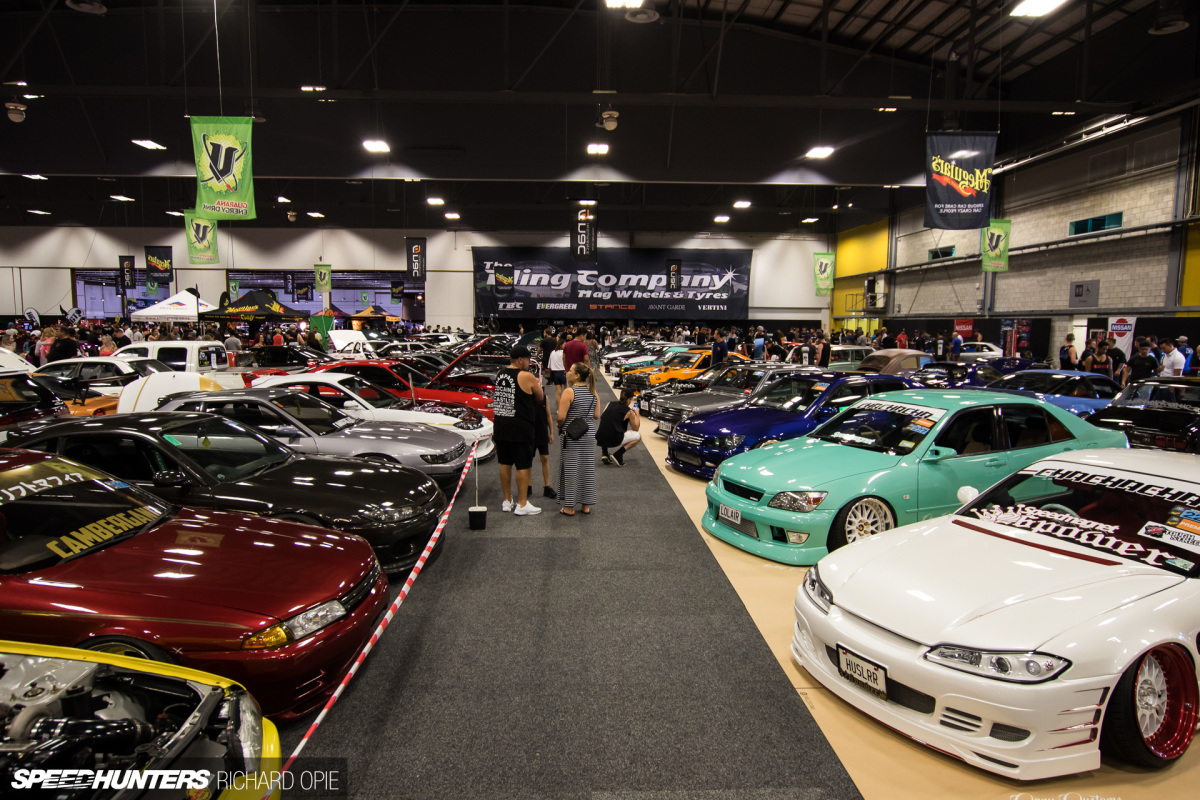 So how about a new catchphrase, inspired by that roguish Porsche-pedalling personality. "Get out and explore." Slam that laptop screen shut. Chuck your iPhone on flight mode. Jump behind the wheel or assume co-driver duties with your best mate. Hit the road and get amongst some of the treats your automotive community has to offer.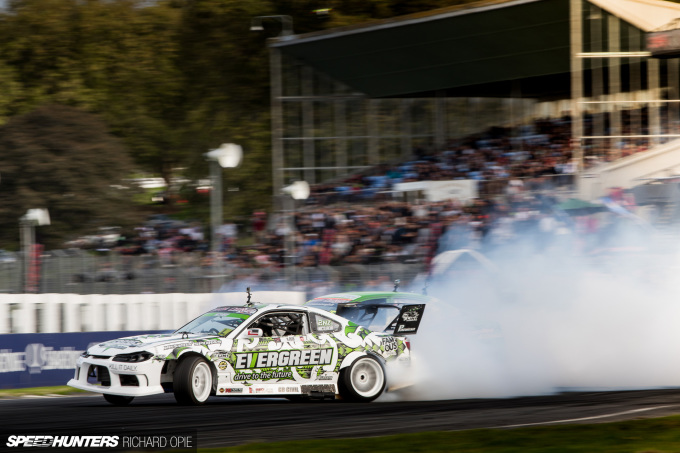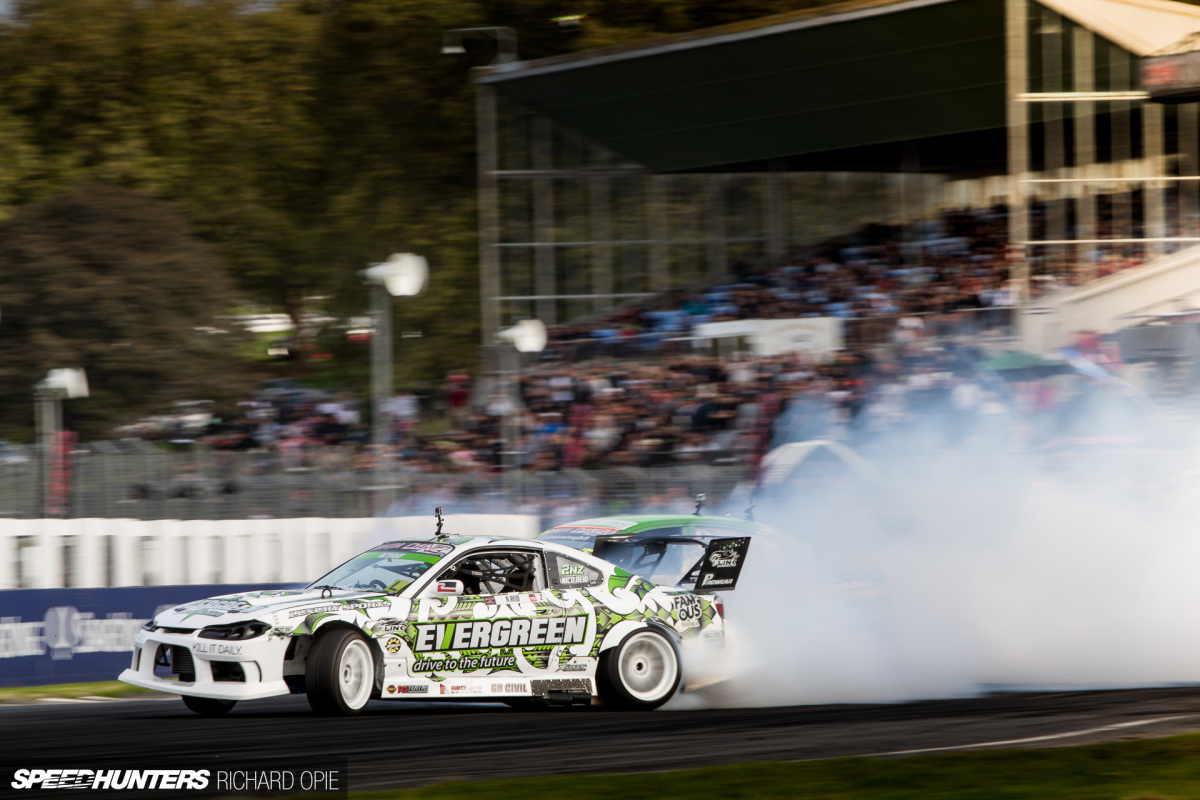 Over the past on-season, spanning the Southern Hemisphere spring and summer, I concocted a loose goal to get out and document a range of Kiwi car pursuits. Admittedly, I haven't been super active here on Speedhunters of late, but let this be a reintroduction of sorts. Maybe even a resounding 'thanks' to the Kiwi petrolhead community.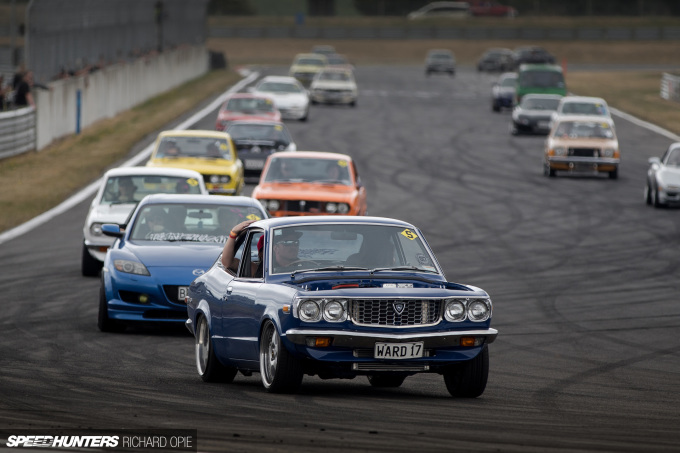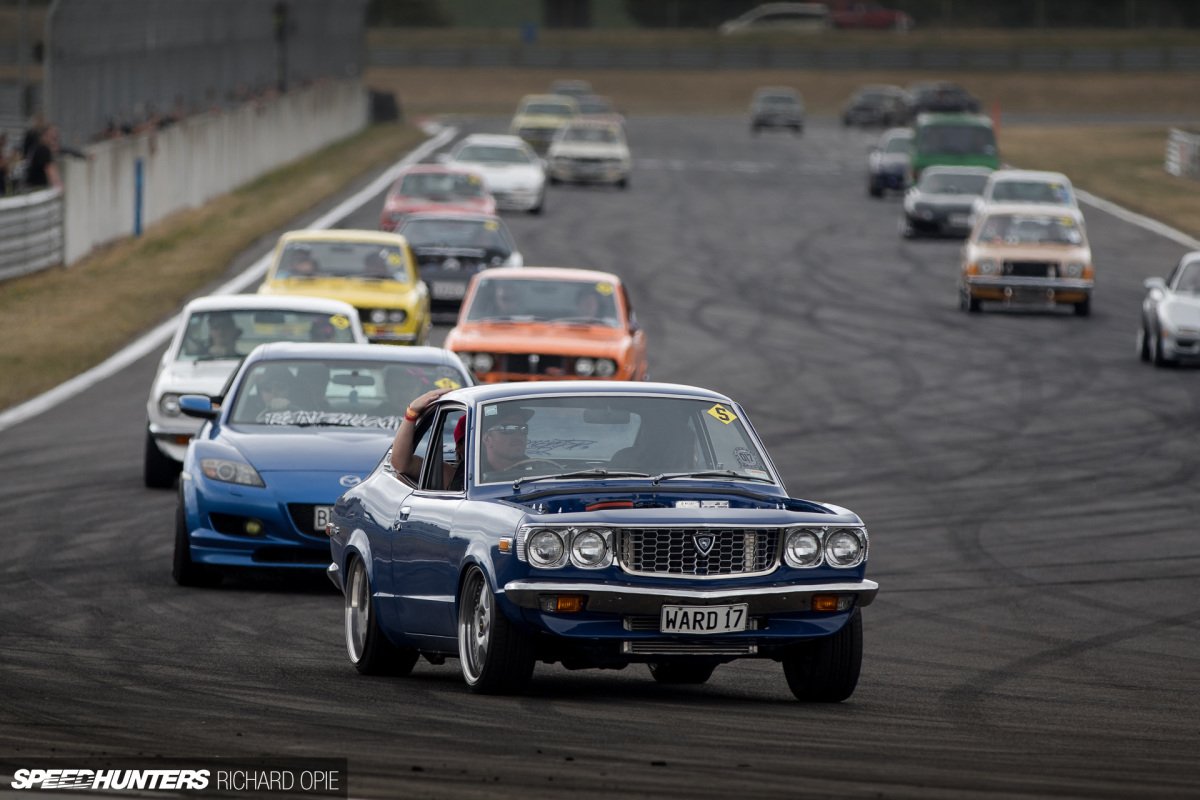 So here's a rundown of what I've been up to, all the way down at the Southern end of the world. It might pay to chuck the jug on about now and prep yourself a cup of English Breakfast, or an espresso if you're so inclined. But at the end of all of this, I hope you'll be inspired to get out and about and explore car-life.
A Circuit Kinda Start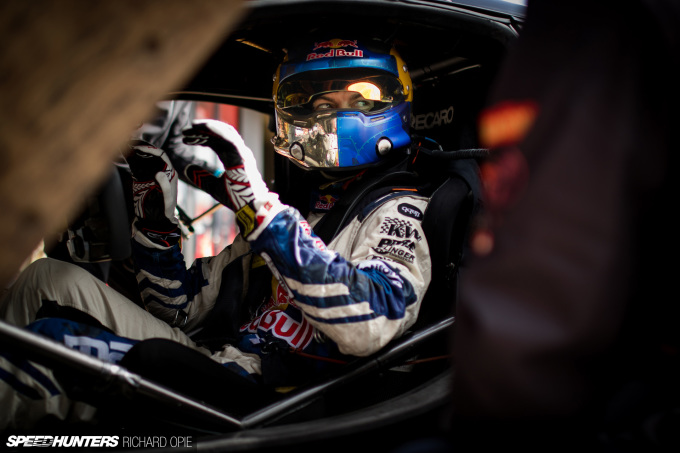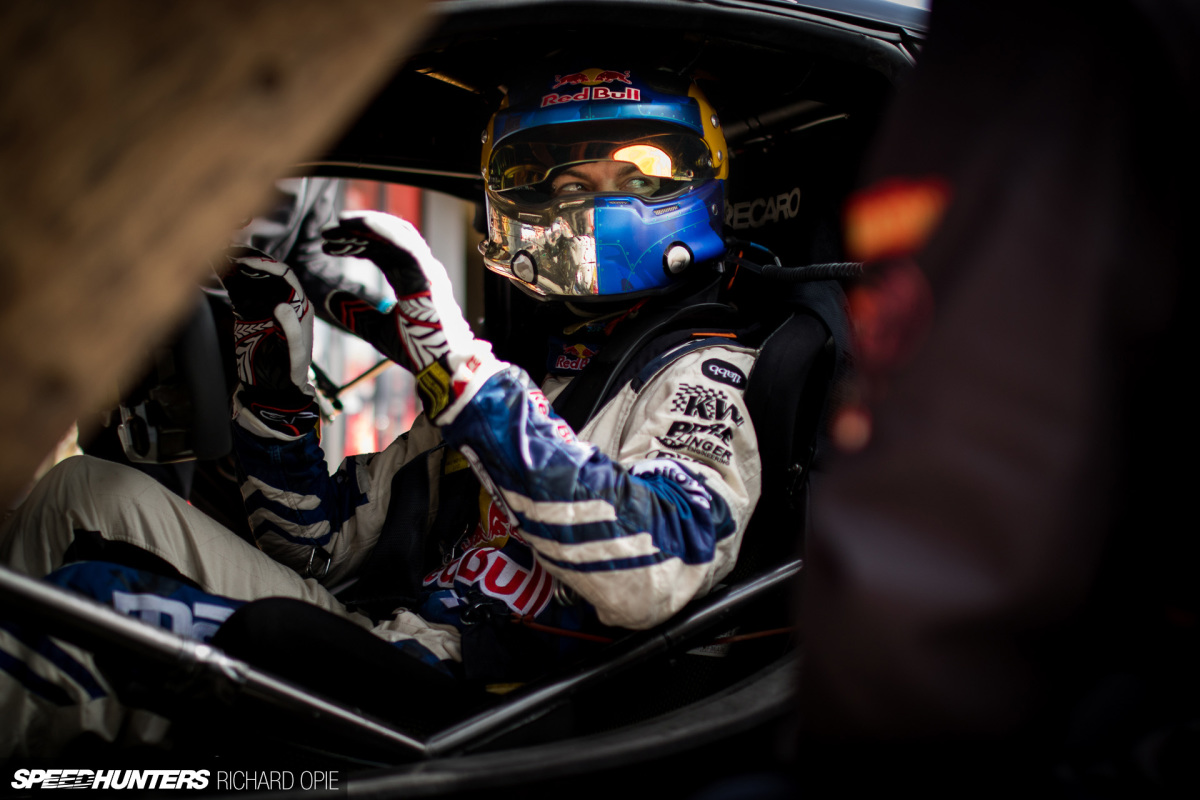 I've already touched on this with the behind-the-scenes story of Mad Mike Whiddett trying his hand at GT endurance racing in a McLaren 650S GT3. Late in spring, this event lifts the circuit faithful from the winter doldrums and thrusts them into a cacophony of howling, whooshing and shrieking GT machinery.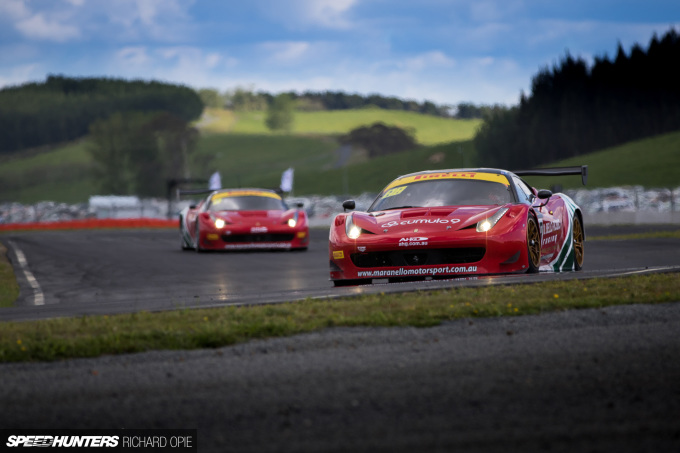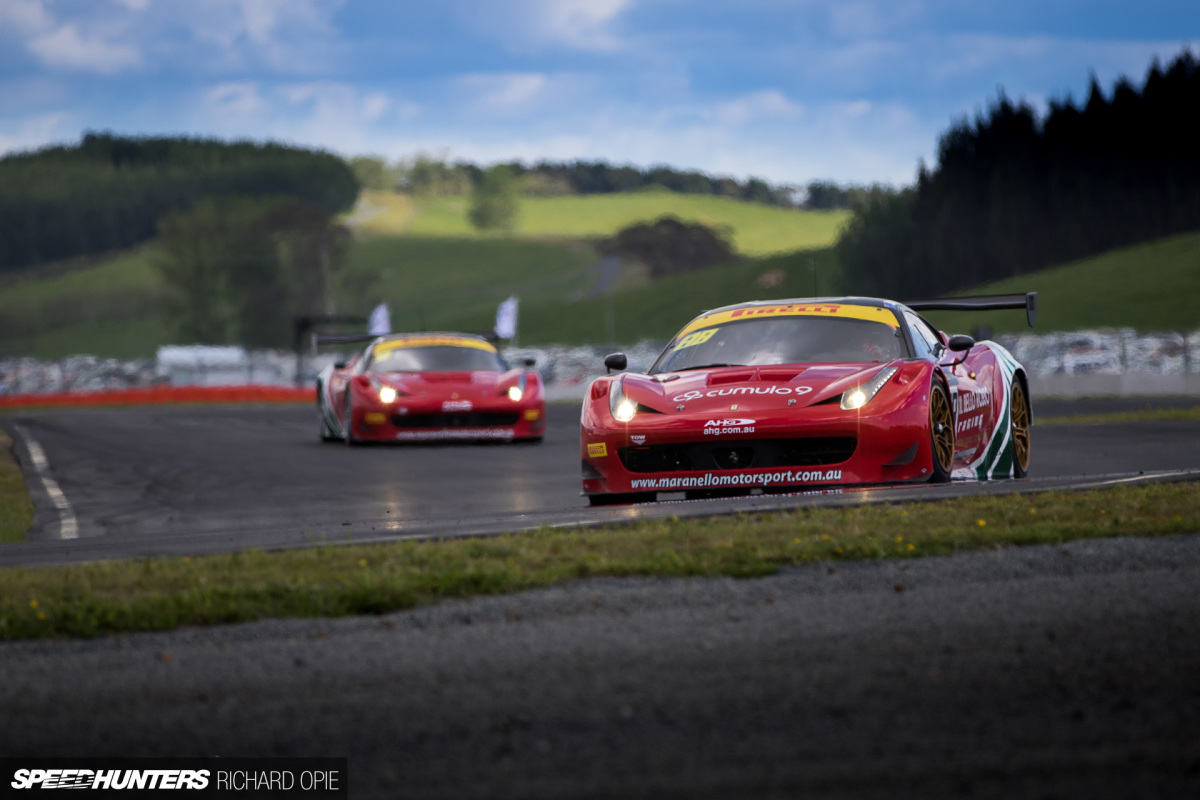 For the local Kiwi scene, it's a taste of proper international motorsport, the stuff you get to see on TV, or perhaps more appropriately for 2017, a livestream. But either way, it's a welcome awakening from the winter slumber.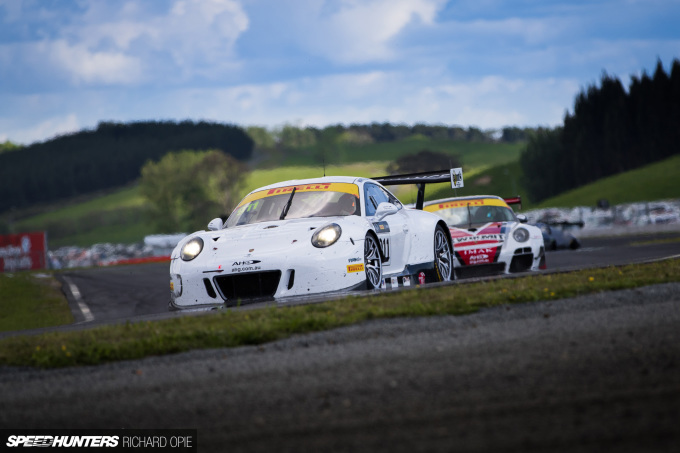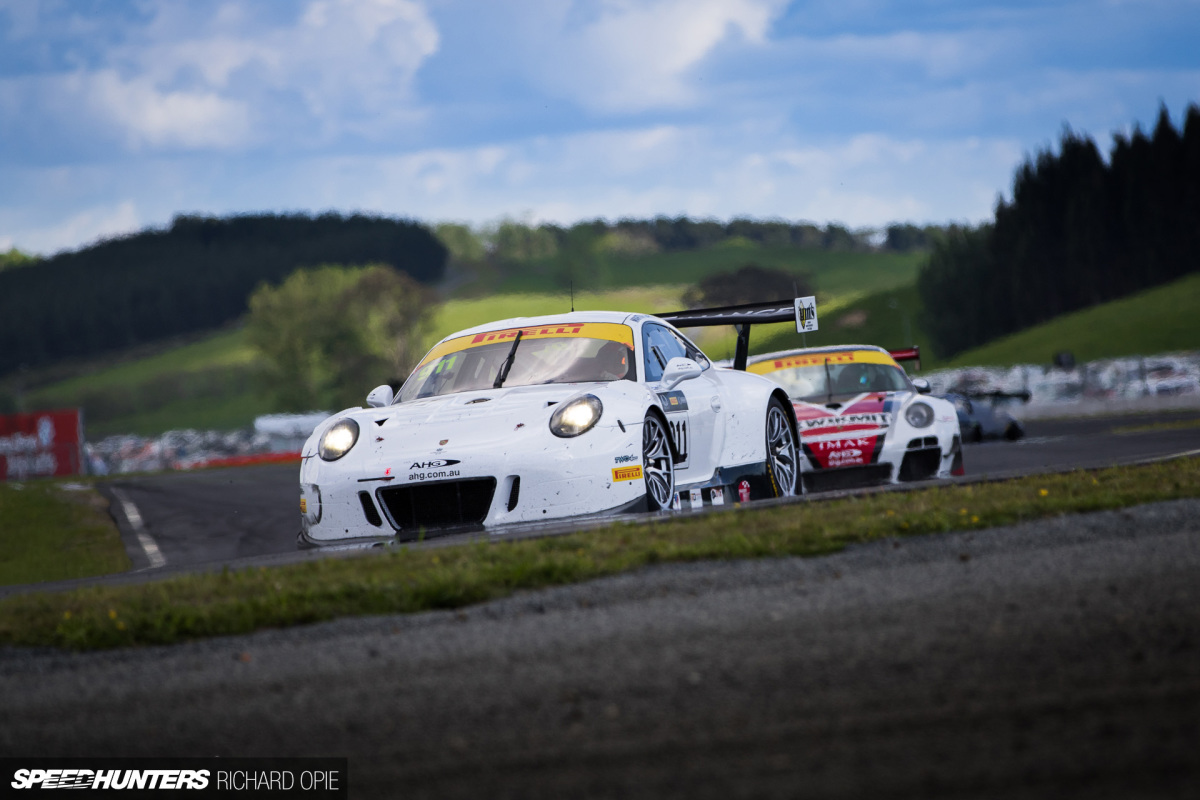 It's all too easy to be swept away by the spectacle of these cars to lose track of what is actually happening in the race. It's 101 laps of confusion for the photographer, where our exposure to the race centres around whichever vantage point we've picked to get the shot.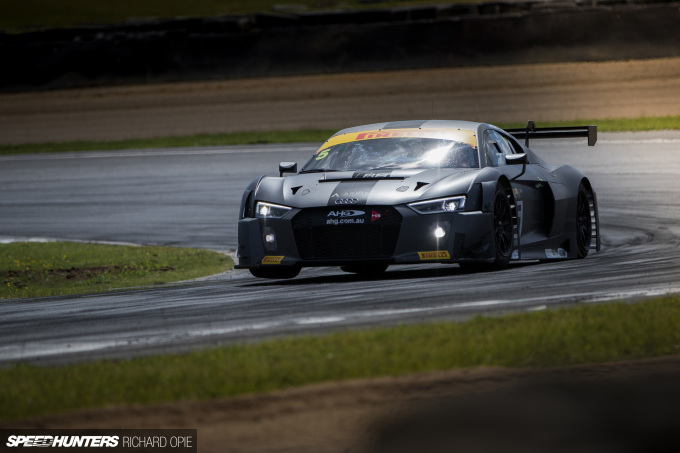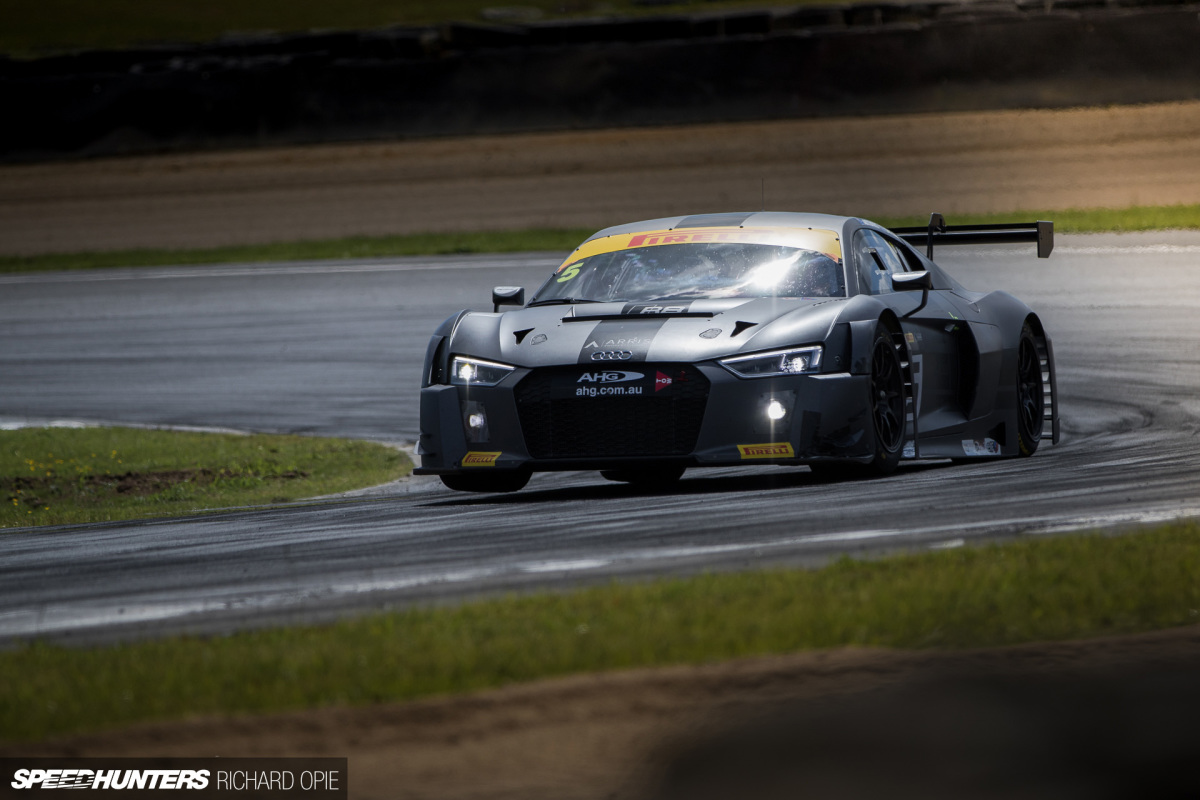 But with screaming naturally aspirated V12s melding with the spooling bellow of turbocharged V6 and V8 cars, it's the best way to get lost. It's an aural overload and these things lend themselves exceptionally well to being photographed, be it in pit lane or pulling gears exiting a corner.
Bangin' Doors & Smokin' Treads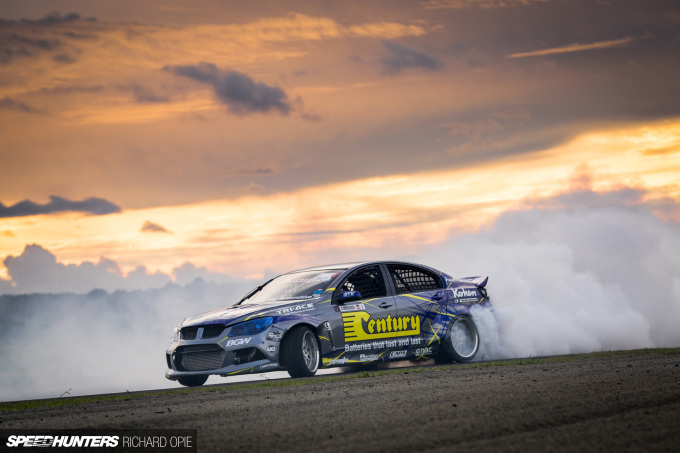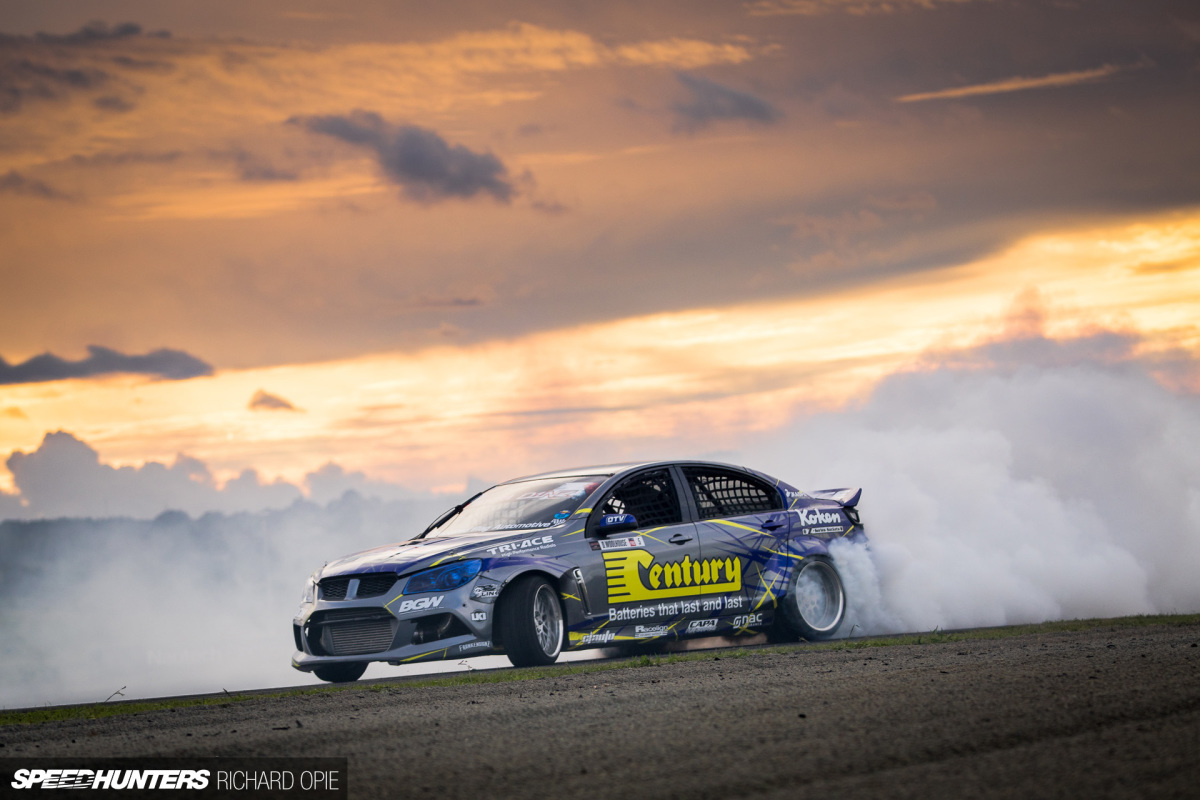 Strangely, there's one discipline of the Kiwi car scene I've shot consistently since I earned my very first media creds: drifting, or more specifically, our local national championship known as D1NZ. D1NZ's been running here for 13 years as a competitive series, which I'm fairly sure makes it one of the longer-established national championships, and I've been shooting it now for six of those seasons, watching its evolution all the while.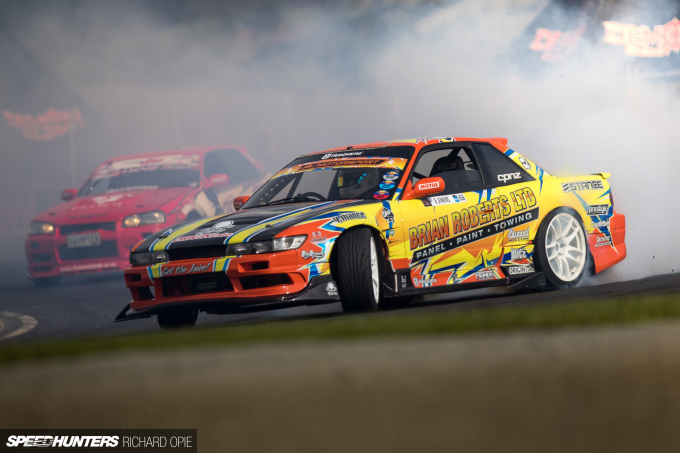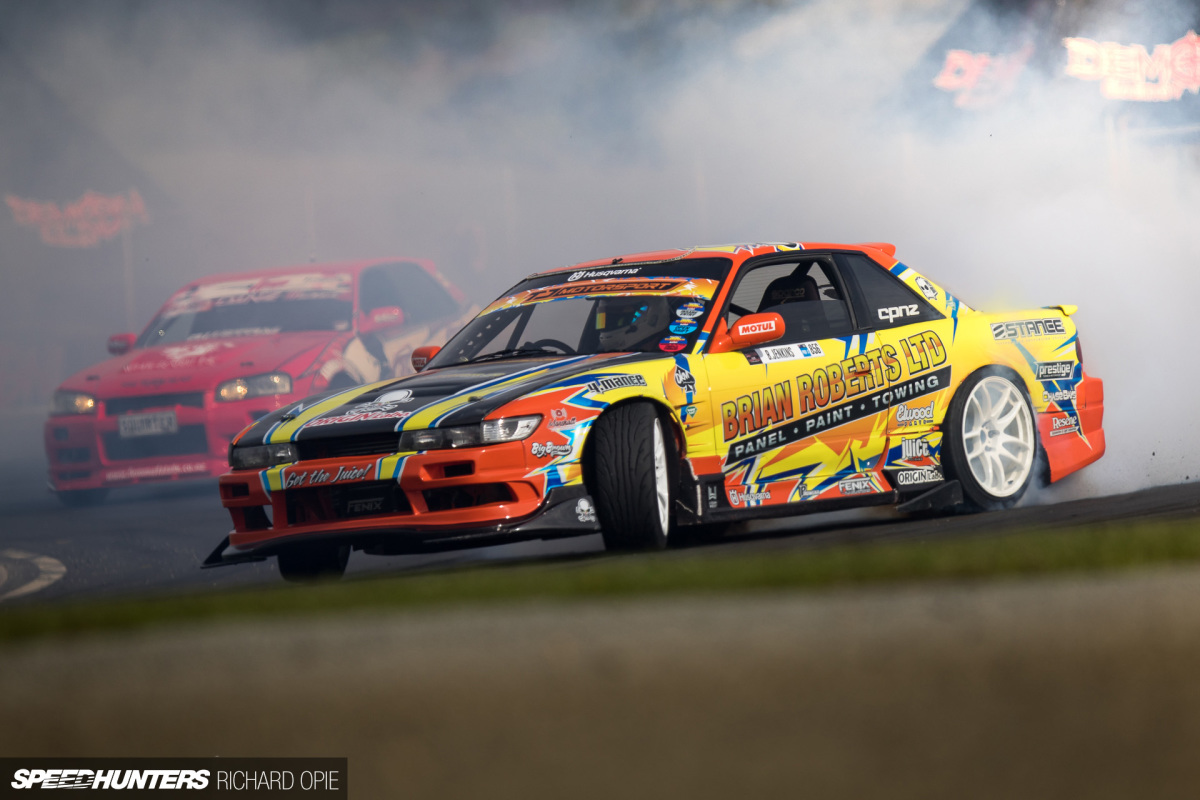 I say strangely, because I'm just not crazy about drifting; not in an enthusiast sense anyway. But conversely, I enjoy getting it in front of my lens. Not many pursuits are simultaneously aggressive and elegantly fluid at the same time, which translates to great images.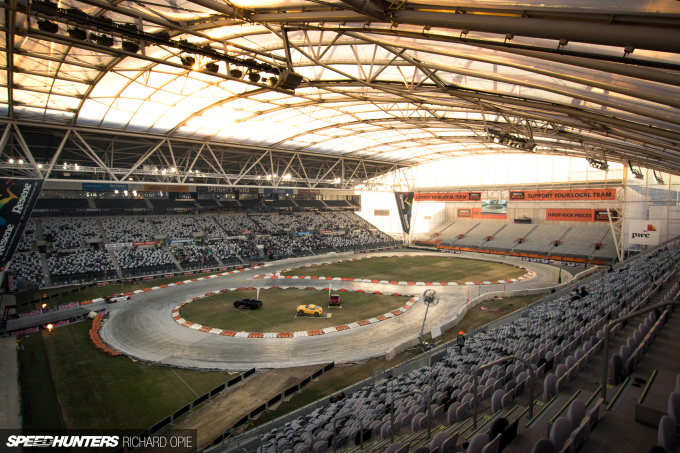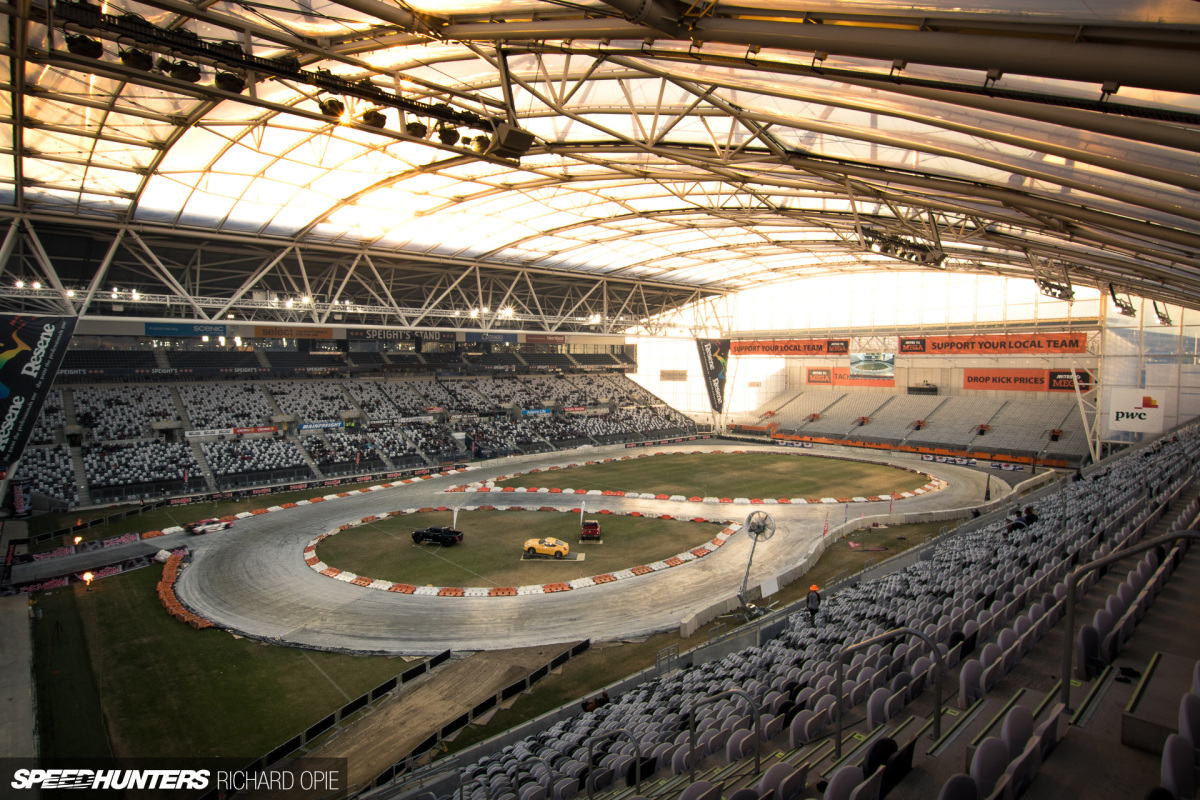 The 2016-17 season was a bit of a watershed year. This marked the transition of Kiwi drifting from not merely a motorsport aimed at the hardcore, but to a legitimate form of entertainment. Traditionally the Kiwi drift battlefield comprises a custom carpark course between concrete barriers, or established race circuits. For 2016, a new format reared its welcome head: stadium drift.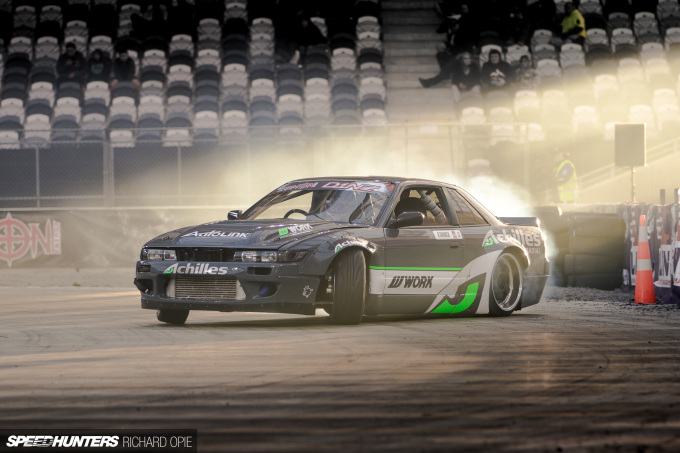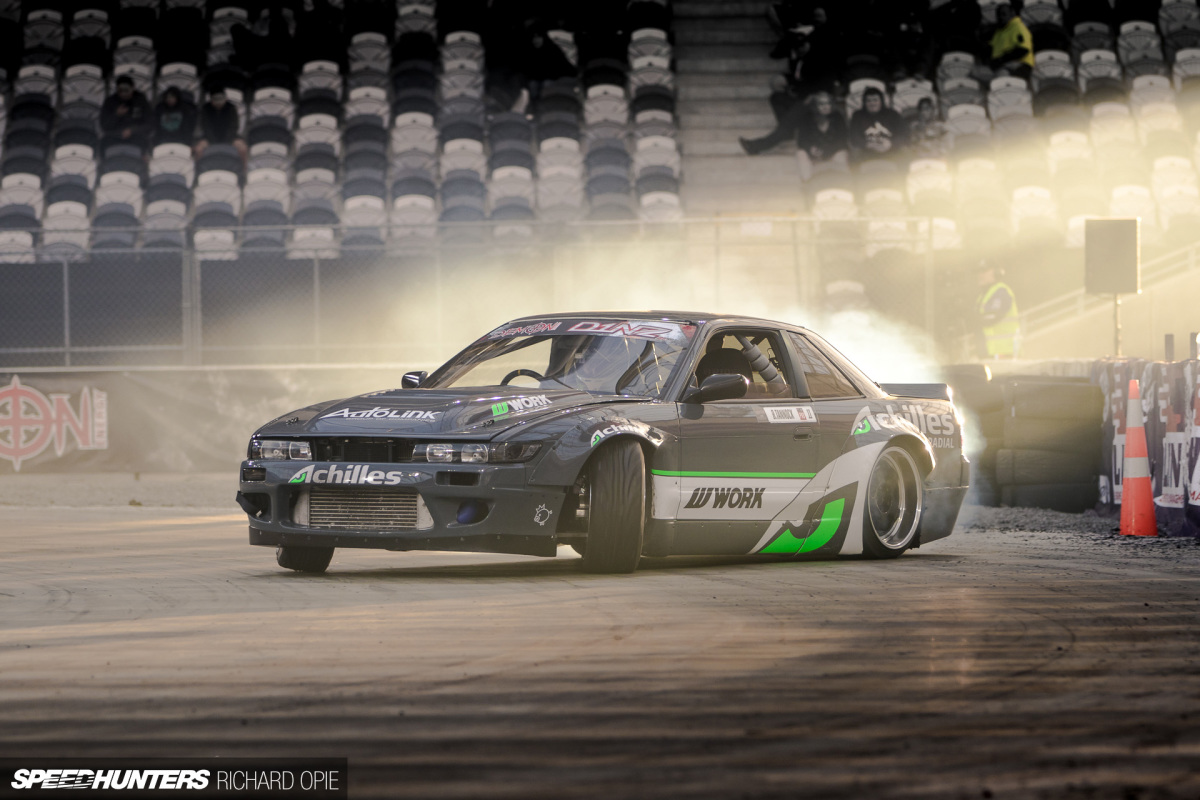 Here in New Zealand, the sport of rugby is a de-facto religion. D1NZ took a hallowed rugby ground and poured several thousand cubic meters of concrete on it. Then, a full field of 80 entrants took to the concrete and put on a hell of a show. Later in the season, a banked dirt track was partly concreted and used as the basis for another stadium-esque event. Both contributed to an elevated, electric atmosphere.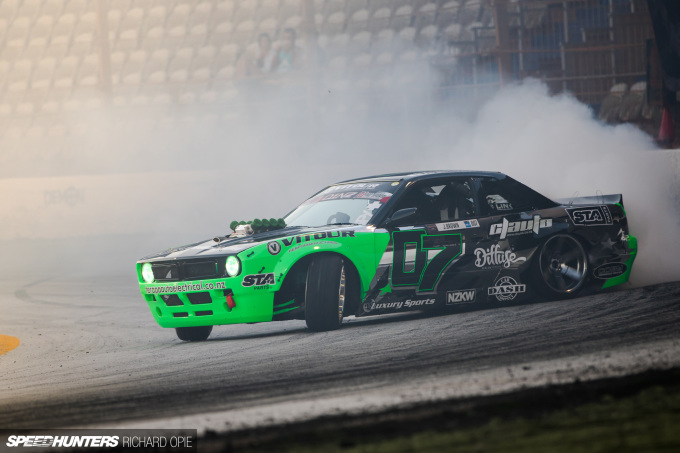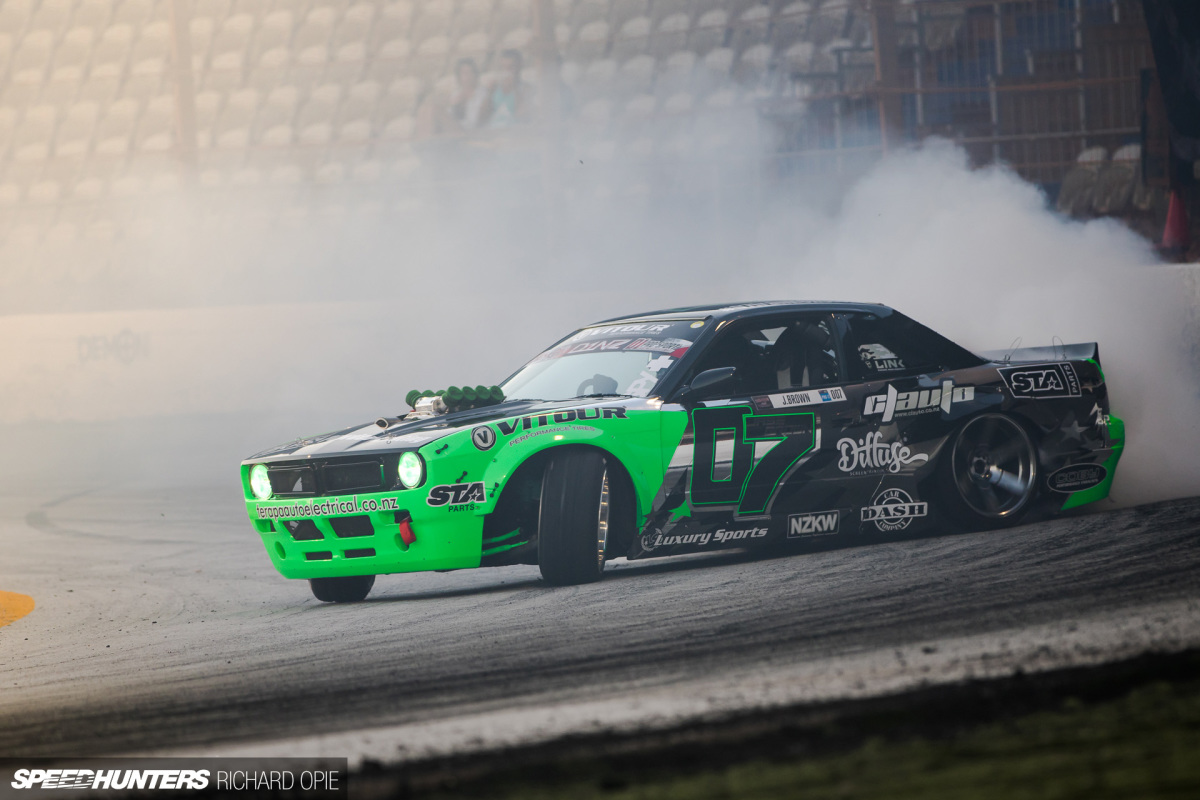 On a world level, Kiwi drifting features some of the finest driving, and arguably some of best-looking drift cars of a national series. We still believe in low ride heights. Sponsorship money is comparatively slim here, so liveries become dictated more by personal taste. And the V8s haven't taken over; at pro level we still have more RB-powered chassis than anything else, and second to that is the mighty 2JZ. Several of our Aussie compatriots made the trip across for guest drives, or a full season, with positive sentiments flowing.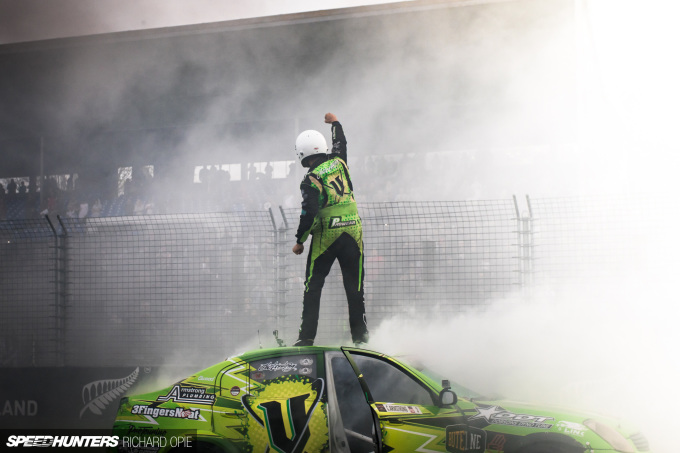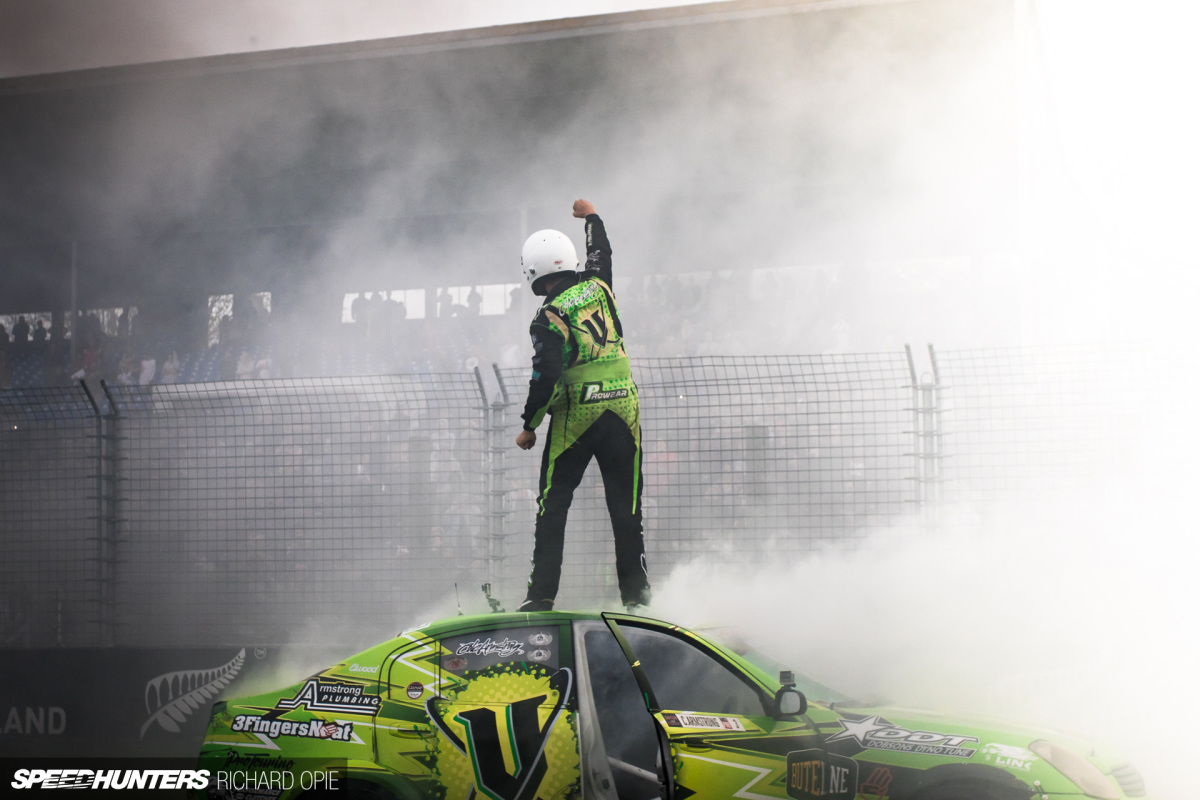 At the end of course, it can only come down to one. After five rounds, the finale at Pukekohe Park, New Zealand's spiritual home of drifting, saw Cole Armstrong crowned as the latest in a line of drift champions. Seven years of top-level competing and finally Cole hoisted that trophy above his head, beaming for miles. First on the scene to congratulate were rivals; drifting is a motorsport so infused with camaraderie amongst the massive personalities.
Spit Shinin'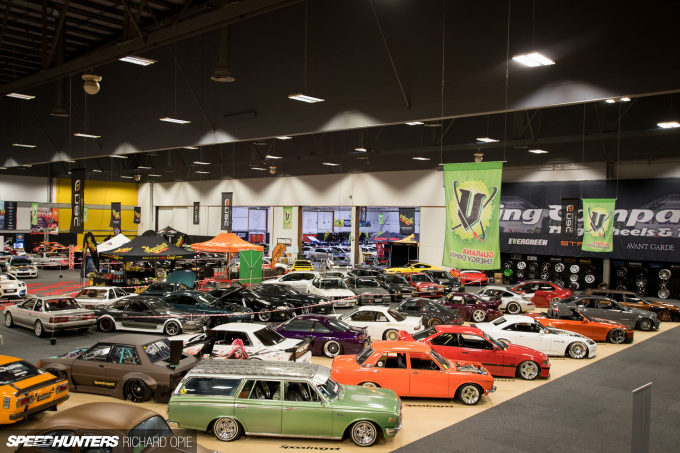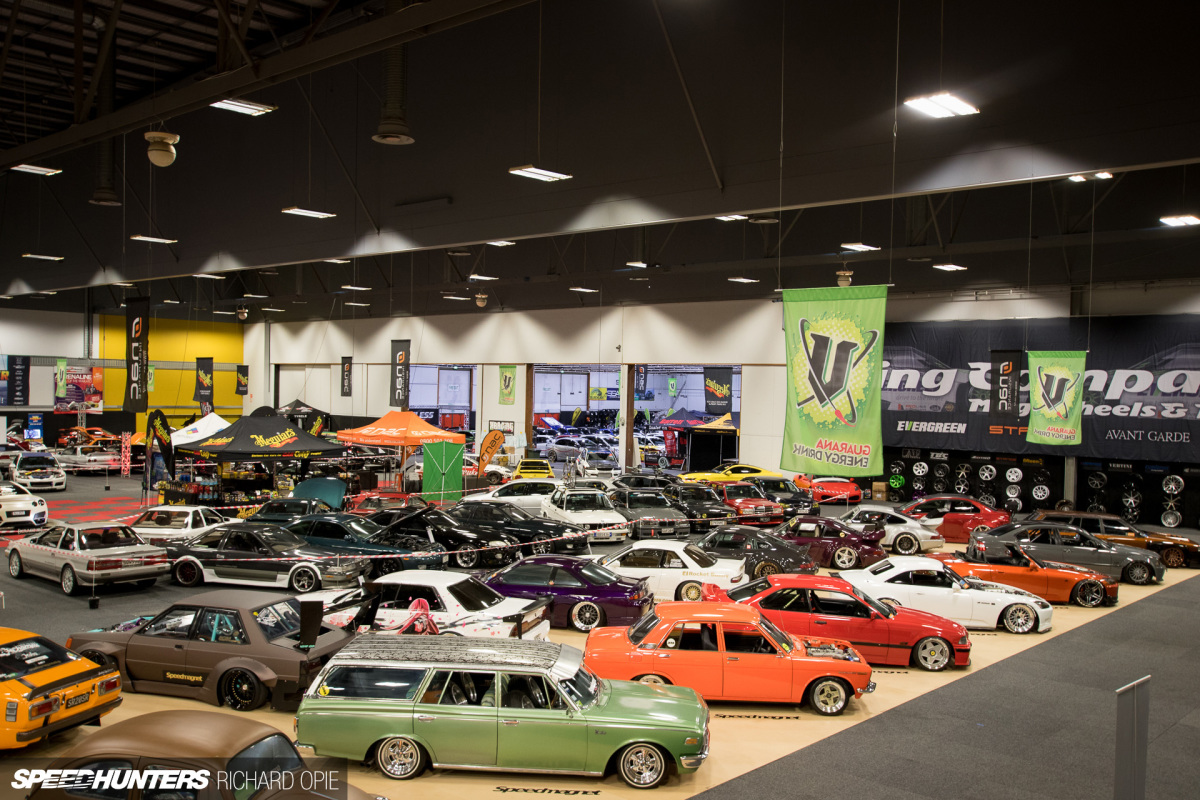 Fresh from the first round of the inherently dynamic nature of drifting, was wandering into a hall full of static show cars going to dull the senses?
Next on the list was the 4 & Rotary Nationals show, an annual fixture that's been happening for nearly two decades. This event has long been the 'import' fiend's summer pilgrimage; hell, I recall piling into a car as early as 1999 and road-tripping six hours to bask in the glory of my four-wheeled heroes of the period.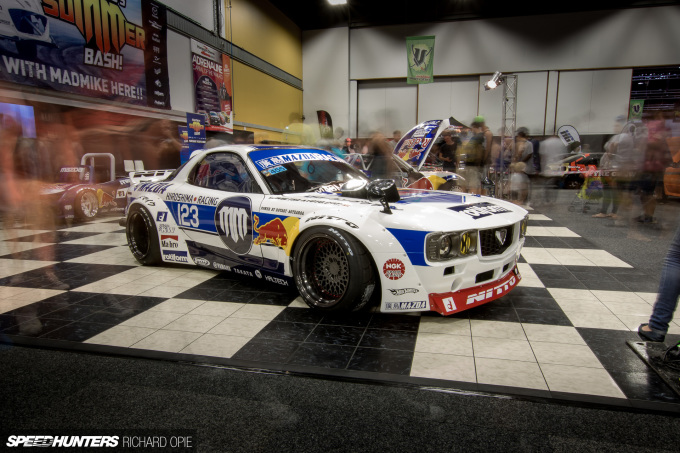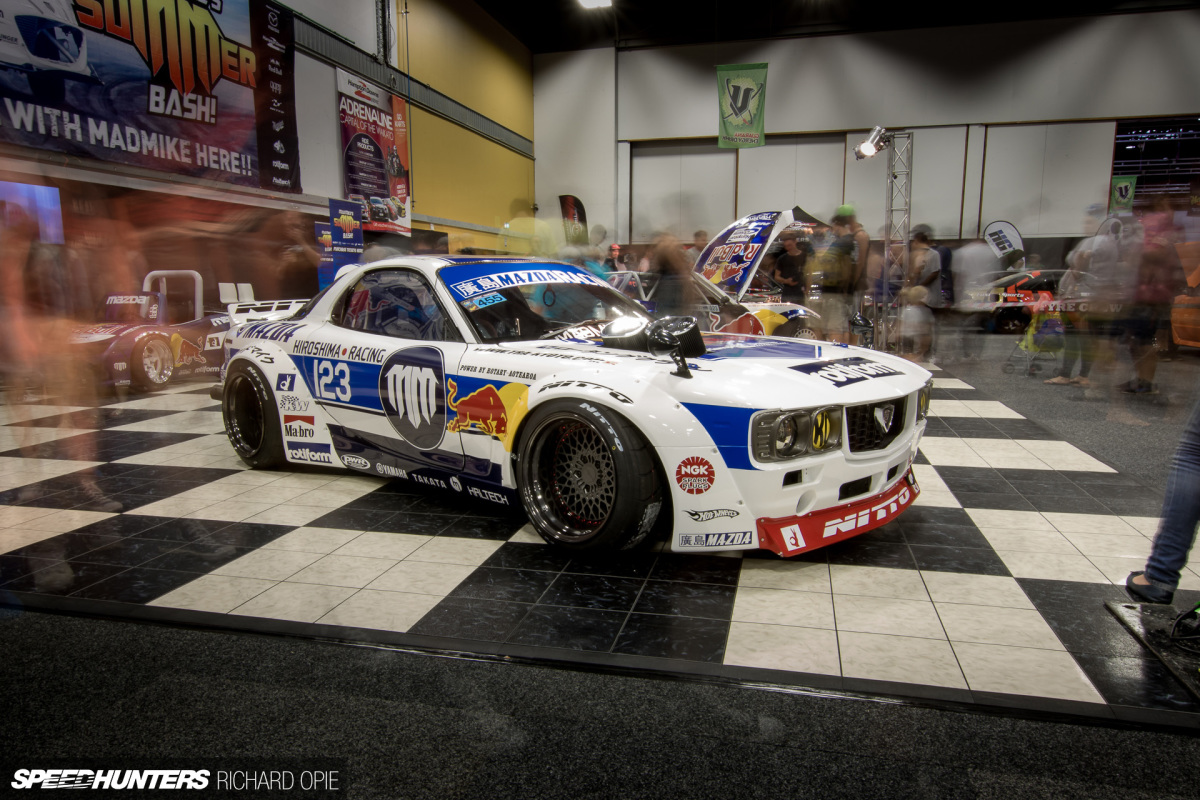 The 'Nats' has long been the place to unveil a new build, to debut a new look for an existing build and to assemble your crew and show off your style to the country. Case and point, Mad Mike's recently refreshed Gen 7.3 of the MADBUL RX-7, sporting the RX-3-inspired Pandem FD Boss body work, lined up alongside the full stable of 'Bulls.'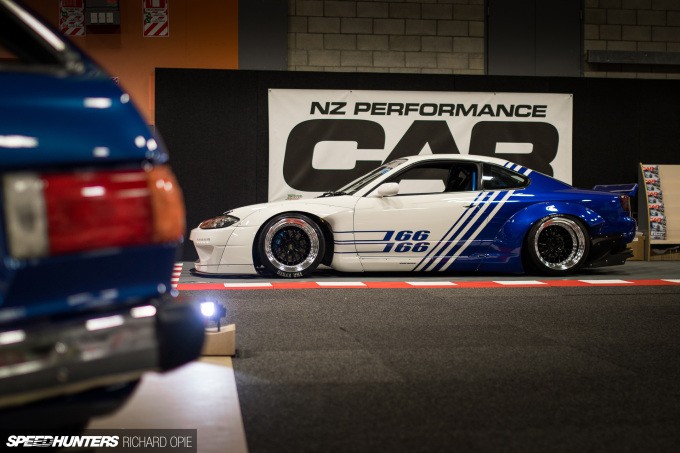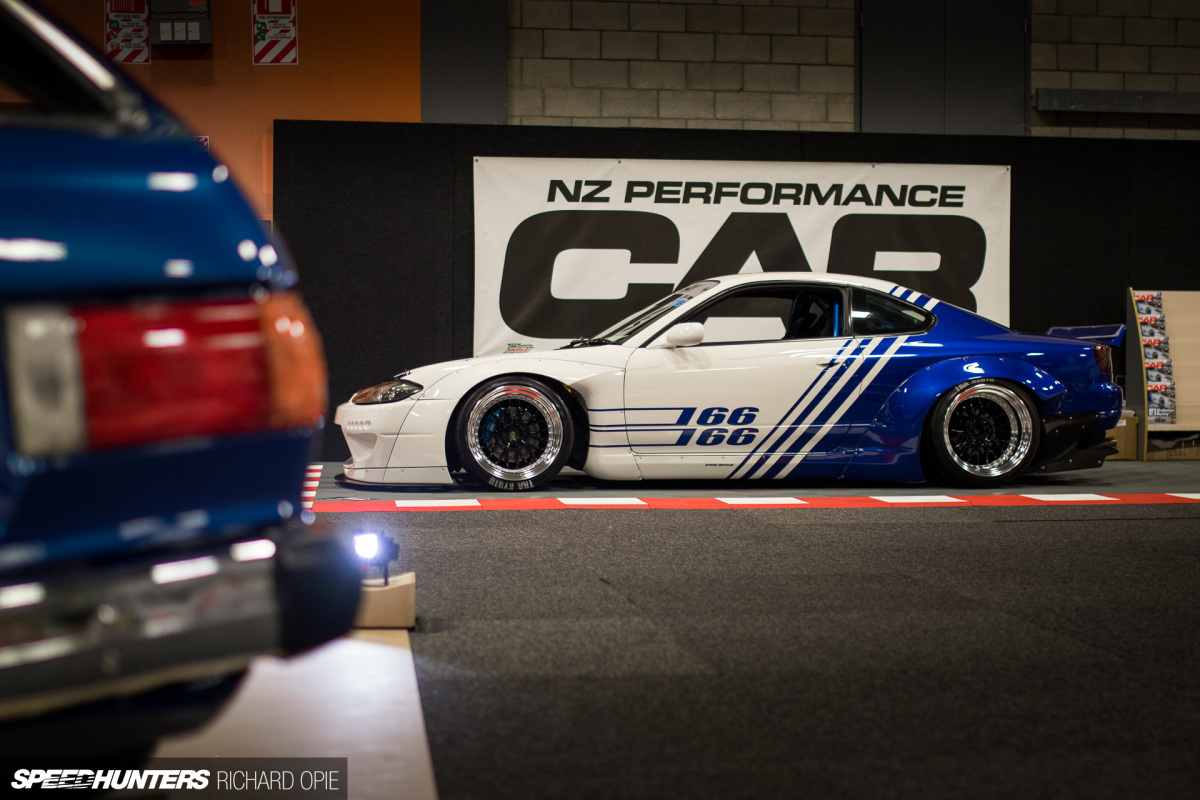 But the show scene has evolved since the last time I visited. Previously, this was about the showiest of show cars; think LCD screens in the tail lights and engraved brake rotors. Refreshingly, while the standard of build remains consistently high, the predominant style is more akin to street cars. Clean exteriors. Wisely chosen wheels. Tarmac-scraping ride heights. But there's also a couple of aspects that consistently epitomise the show.
First, the engine bays. Here in the Land of the Long White Cloud we're a resourceful bunch; we like to stick engines from other cars, into ones they were never intended to be in, and do a damn detailed job of it. VK45DE with throttles and a serious amount of custom fab work wedged into an S14? No problem. Or how about a super-rare BG Mazda Familia GT-Ae, running a modified and exquisitely presented BP turbo engine. I'd like to look at showing more of this car – any takers?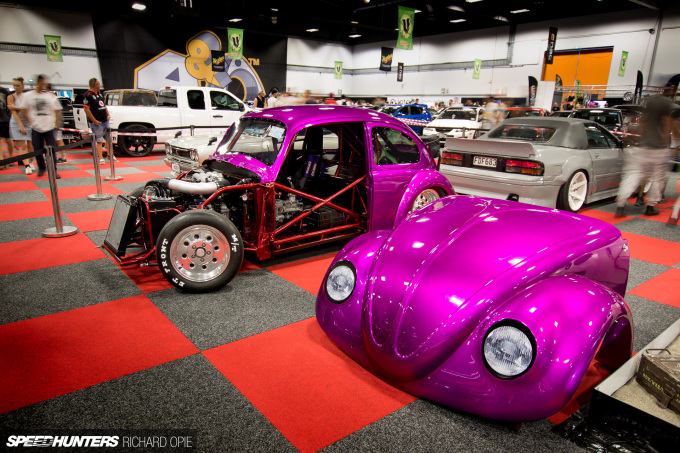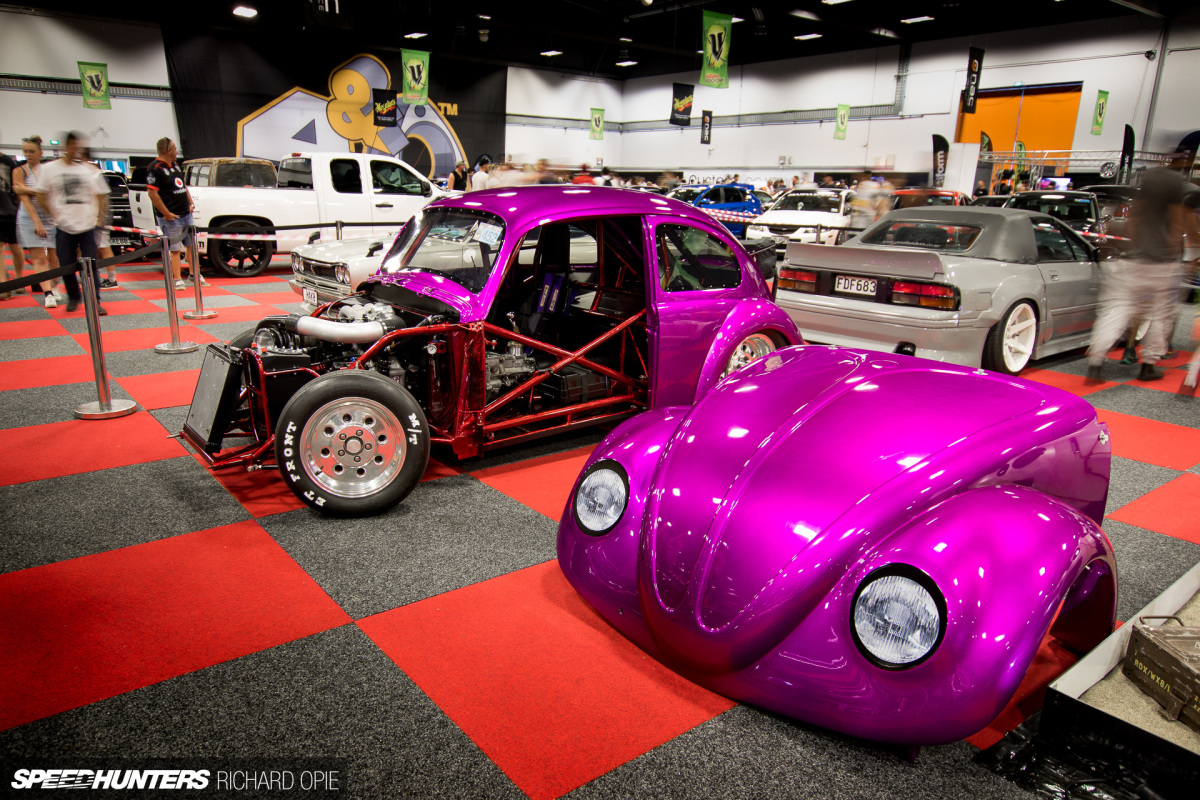 The second and most important defining characteristic of the Nats is the rotary brigade. Way back in the dark ages, the event's roots were found in a rotary-only national meet, before it developed into the all-encompassing import showcase it is today. And it still soldiers on. I'd be rash to say the status quo has remained throughout the years – it kind of has – but the quality of rotary builds keeps on being raised, but in a different way. These guys do things in an almost hotrod-esque fashion. Detail. Paying respect to the roots. More on this shortly…
The Spice of Life, Hot Please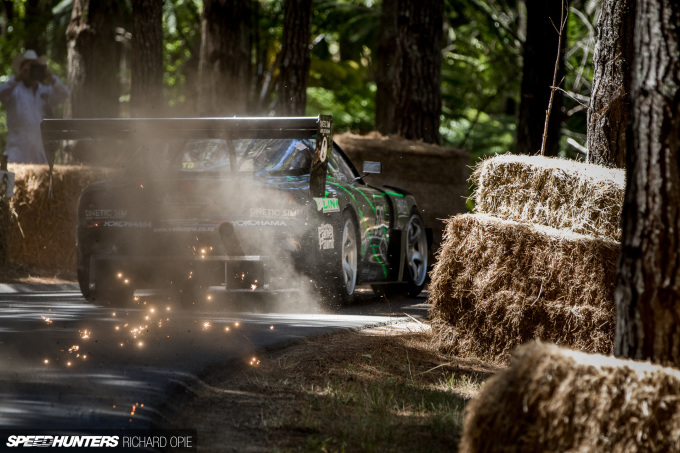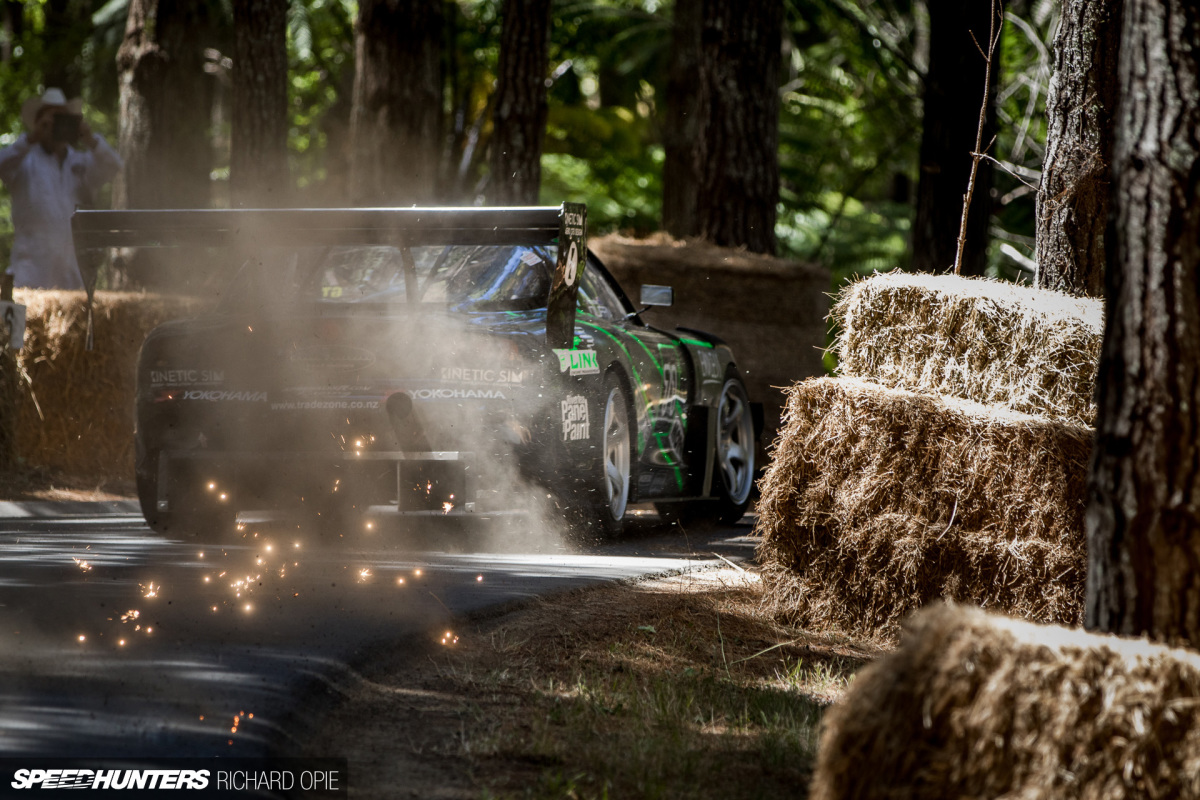 I've waxed lyrical about the attraction of the Leadfoot Festival in past years. This is the best car event in New Zealand, bar absolutely none. If travelling all the way down to this end of the world for some car tourism tickles your fancy, then get down for this in early February. The premise is simple: assemble a massive variety of interesting machinery and drivers, then attack Rod Millen's 1-mile-long driveway at pace. Easy, huh?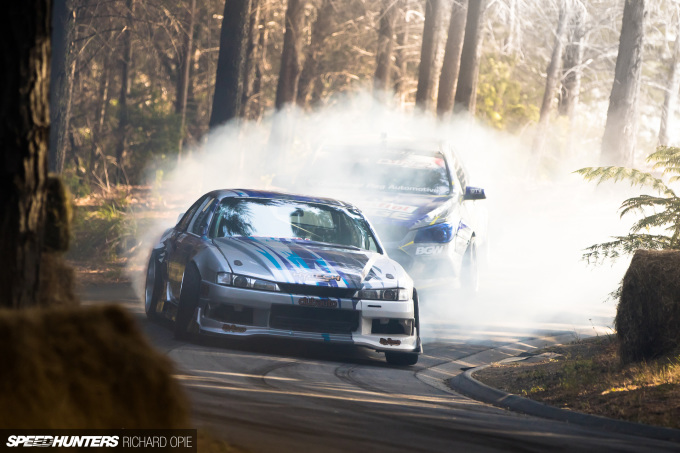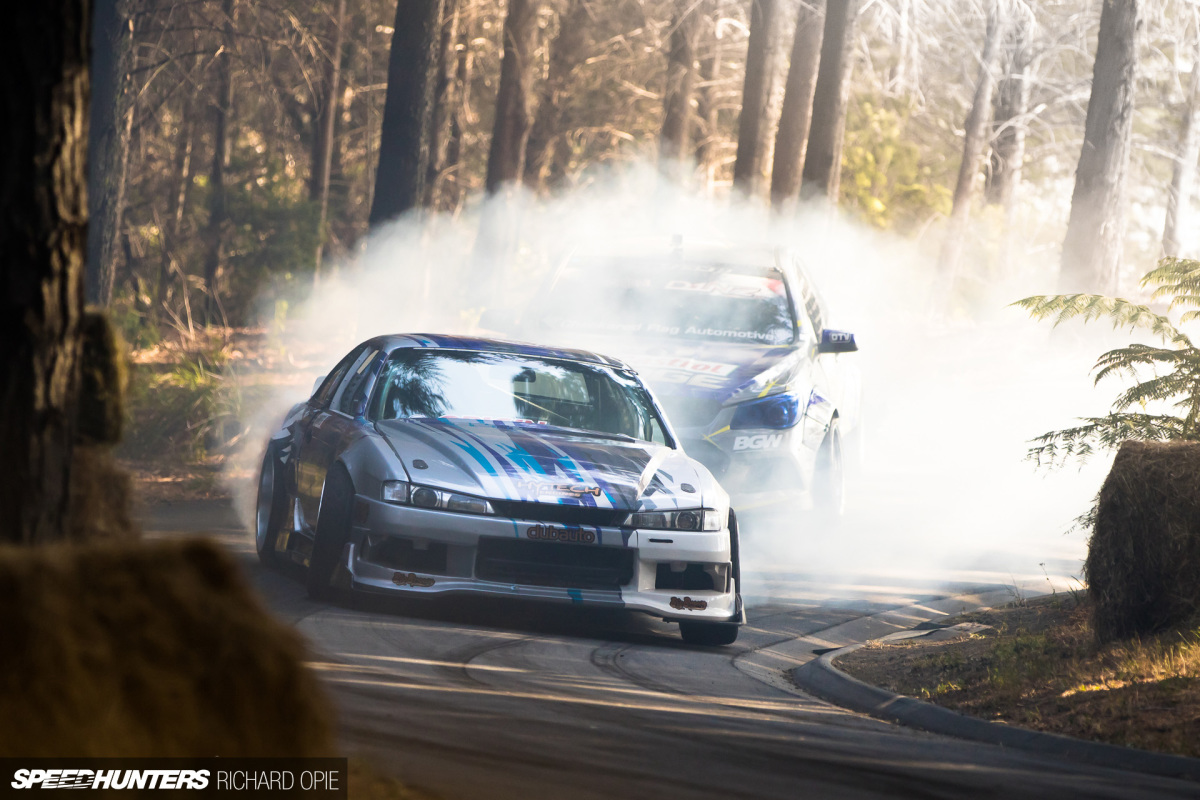 It's an event that consistently manages to feel like a celebration of all the things gearheads love. There's a vehicle to match damn near anyone's tastes, from the abovementioned drifters tearing up the hill and through the trees, to the adulation of the assembled non-drift folks. But then the very next run could be a turn-of-the-century Stutz Indy 500 racer chuffing its way up the incline. Oh, and above, that Stutz has a beaming Al Unser Jr. at the helm.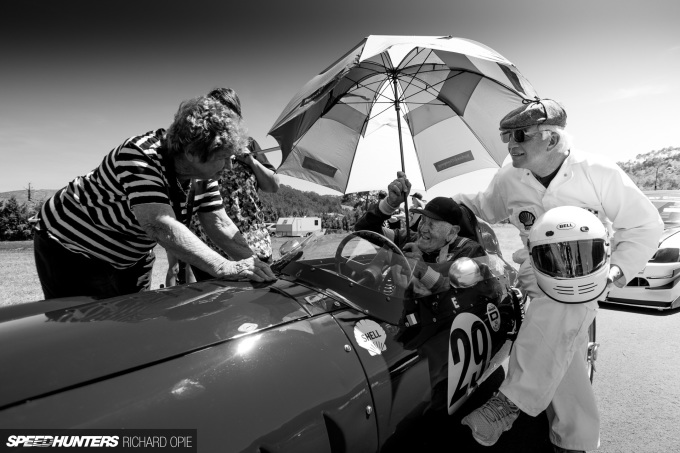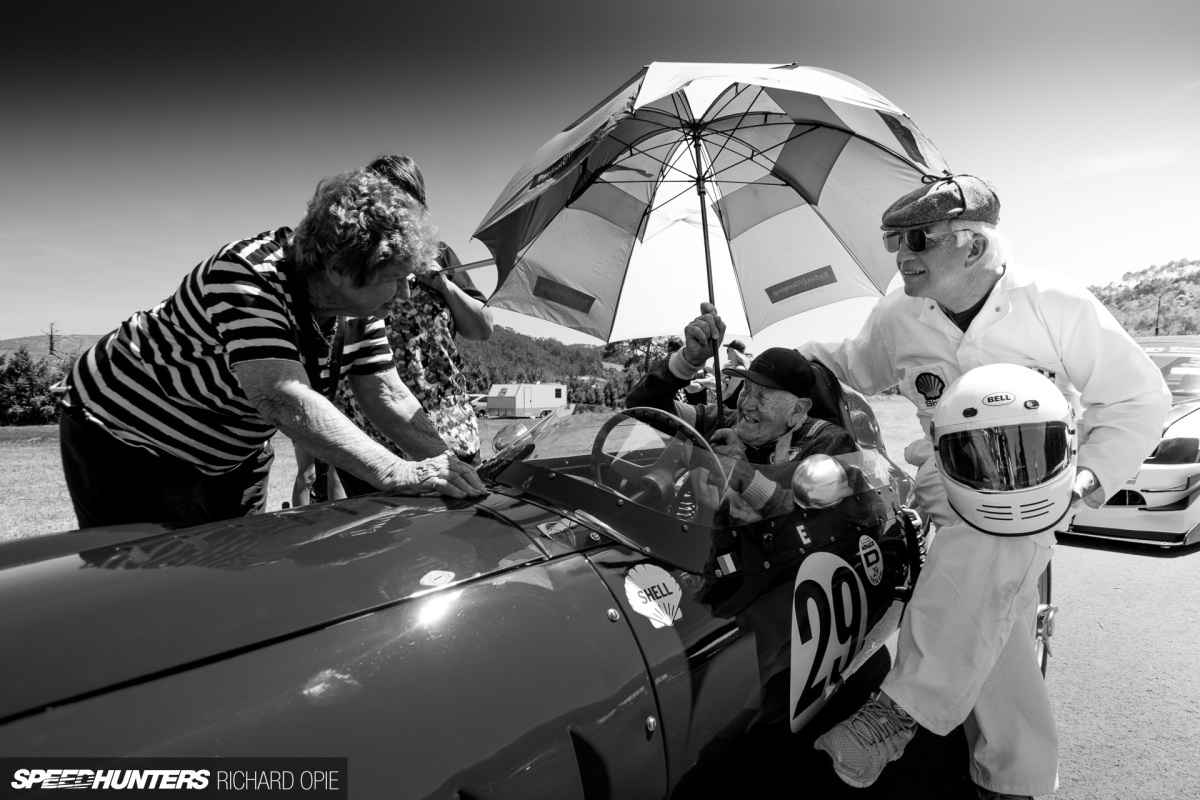 The prevailing attitude is without fail, positive. It's almost as if it seems impossible to have a bad time at Leadfoot. Drivers are typically relaxed and approachable, more than willing to sign an autograph and answer stupid questions from automotive journos about their racing careers and weapon of choice.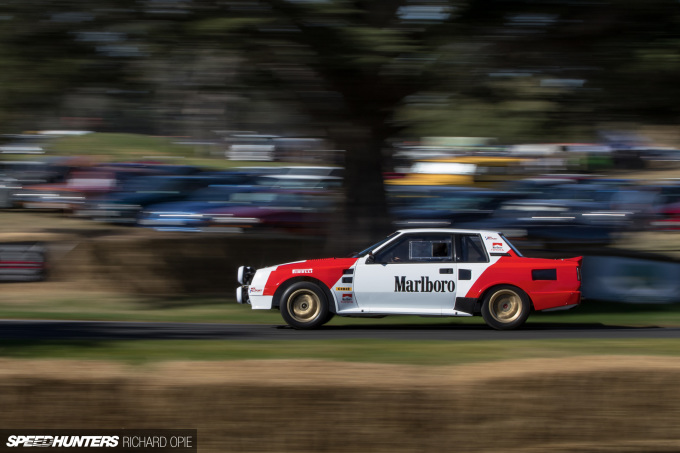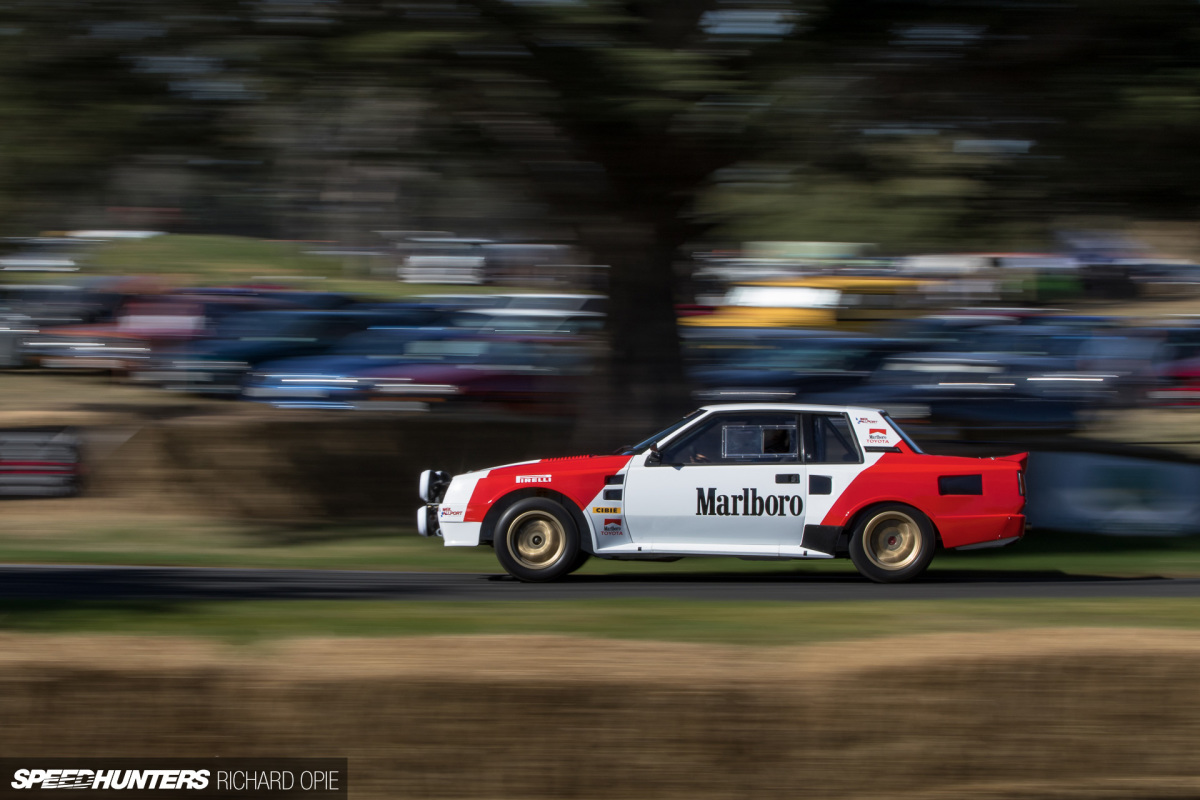 But that variety, right? I'm an unashamed sucker for classic motorsport and Leadfoot manages to pummel me right in that sweet spot. Toyota Celica Twin Cam Turbo Group B facing off against an Audi Quattro S1? Yeah, it's got that. Oh, that guy Mike showed up again too with his new toy, RUMBUL, a peripheral port 13B-powered Mazda stadium truck. It's not what you'd term sedate, but then the silent contrast of the Nissan Leaf Nismo RC gave the hillside's hearing some respite.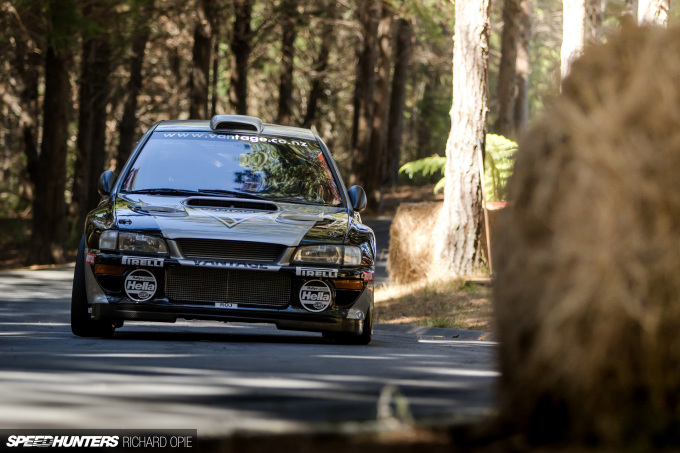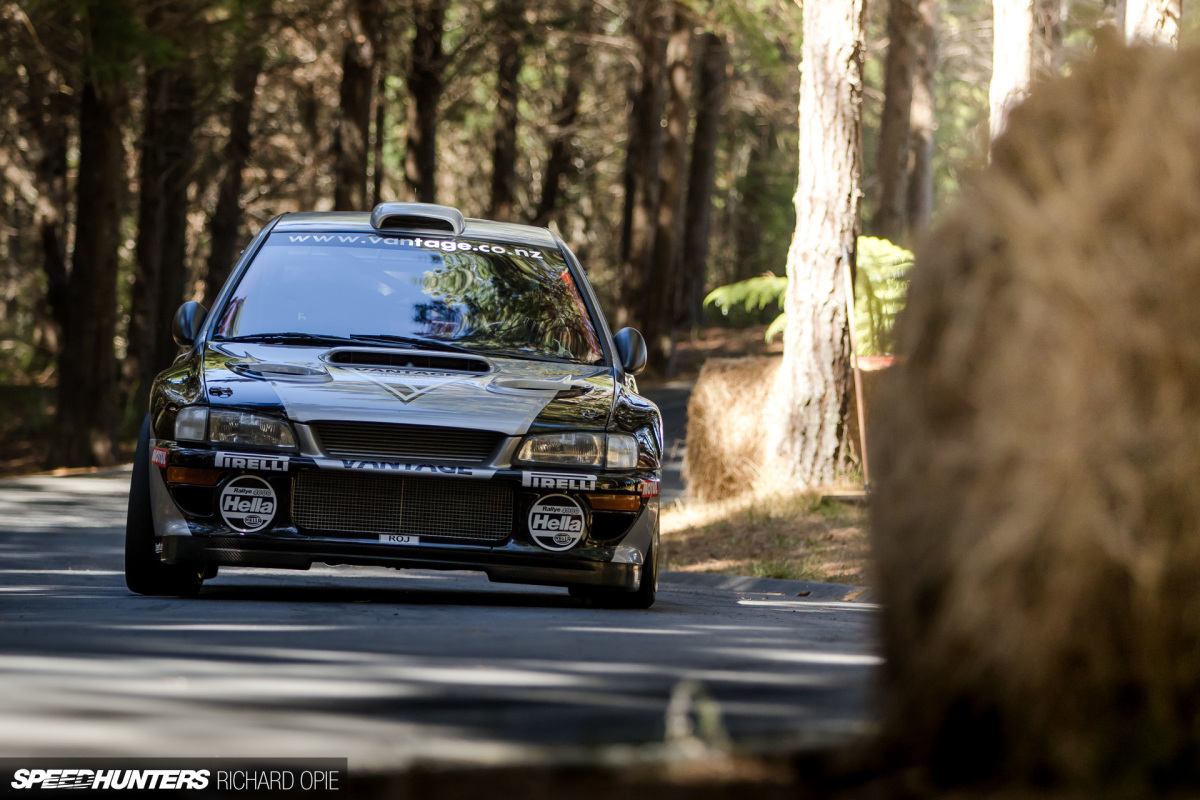 There's a competition, split into three age brackets. Pre-1950, Pre-1975 and Outright honours are up for grabs, and this makes attendance on the Sunday an absolute must. Drivers push beyond eleven-tenths to gain those fractional time differences. Curbs are cut with ruthless abandon. Cars are hurled through the tight hairpins with deft skill. And at the end of it all one guy took the honours off the Millen family, for the first time in Leadfoot history. Alister McRae snatched outright honours driving an ex-WRC Subaru Impreza, now packing 850hp.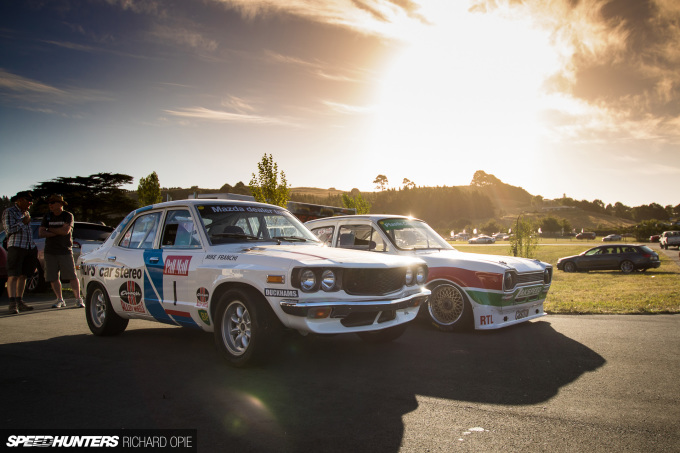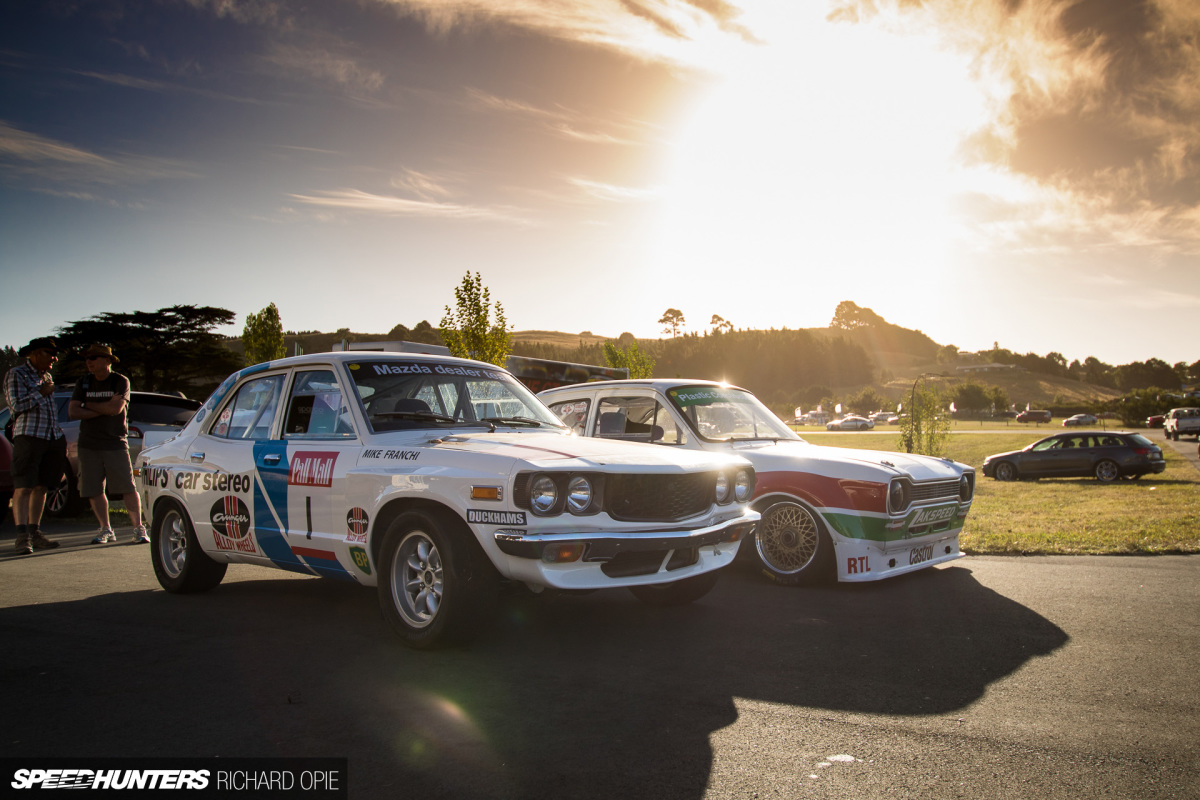 It's an event you just never want to leave. But once that sickly stench of the champagne drying on the tarmac permeates your nostrils, it hits home that the best motorsport weekend of the year is over. But in 51 more weekends' time, you can do it all again.
Dorito Days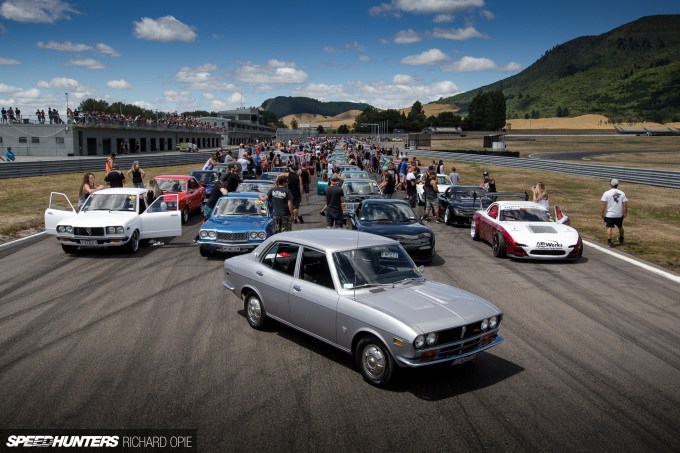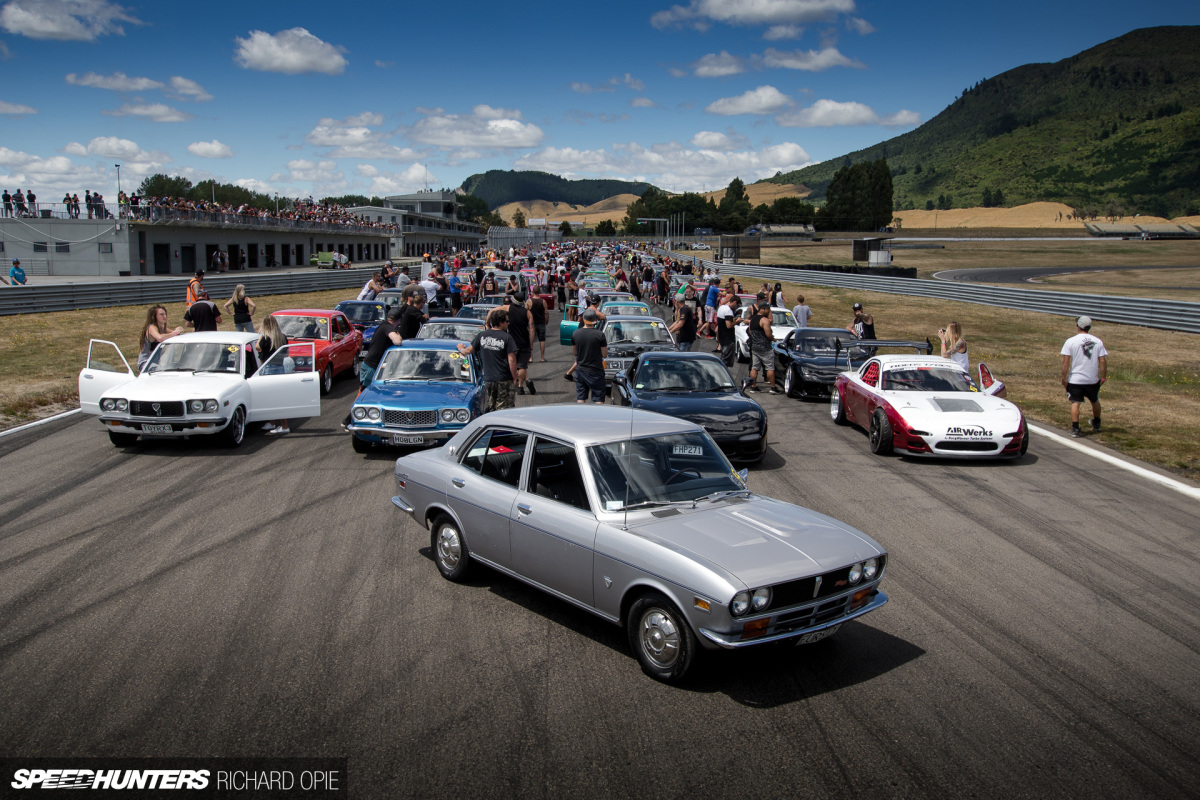 You could be forgiven for thinking it was all downhill to winter from there. Yeah, Leadfoot is an undoubted high point, but there was still more to follow. I'm going to create a tenuous link here, but Leadfoot has a bit of 'Mazda thing' going on, I guess in part through Rod Millen's past association with the brand. I'm no staunch Mazda devotee, but I figured an excursion to the Rotary REunion weekend down in Taupo couldn't be a bad thing.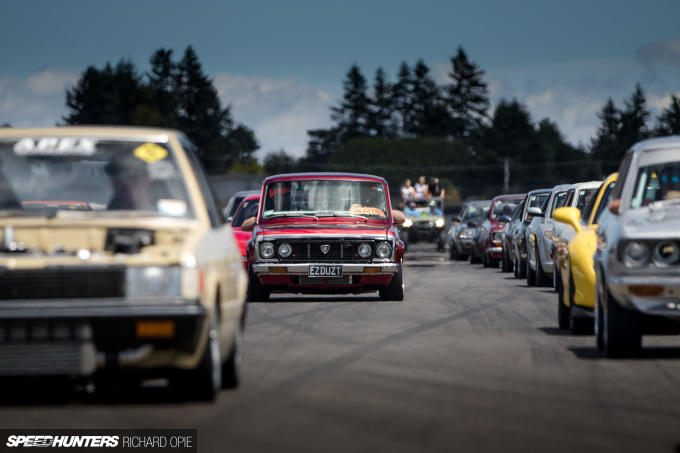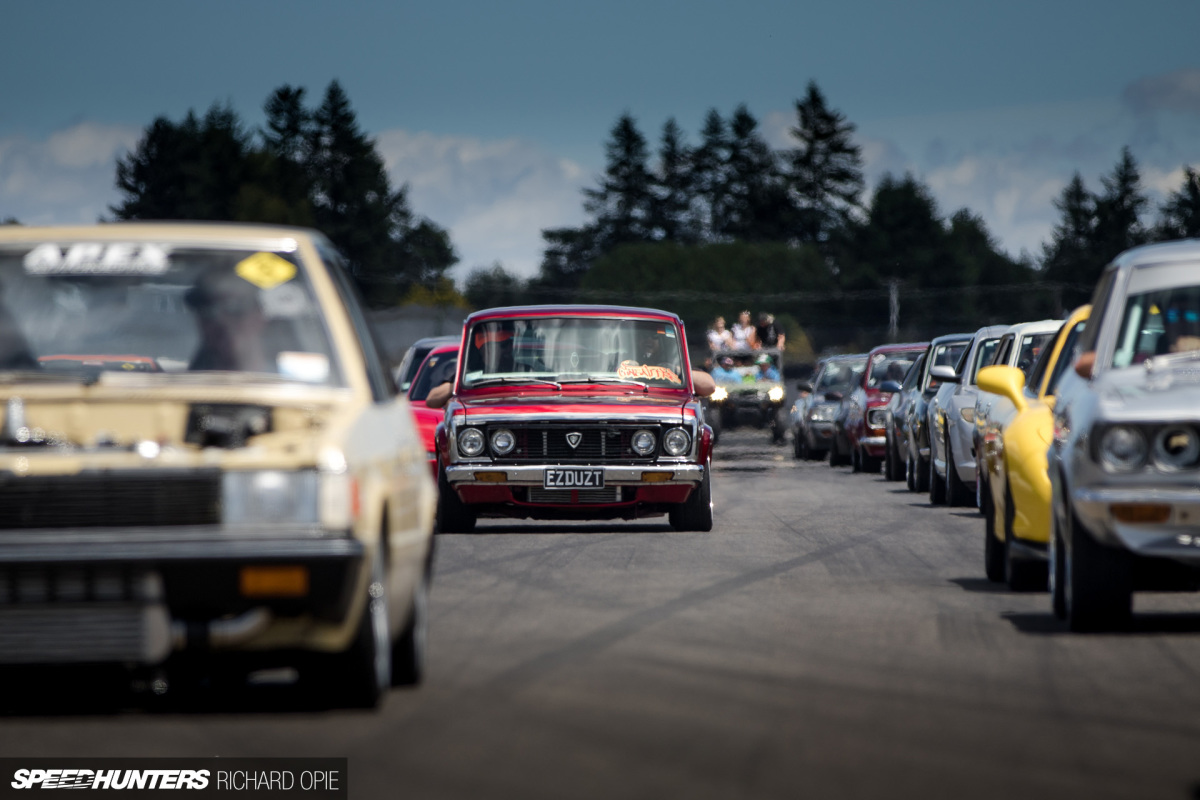 Rotary-powered Mazdas are as close to a metaphor for the local car nuts way of life as it's ever going to get. It's a car culture sub-set that Kiwis have long been able to put a twist on and call the style ours. And in late February, around 300 of them came together to put on one hell of a good time.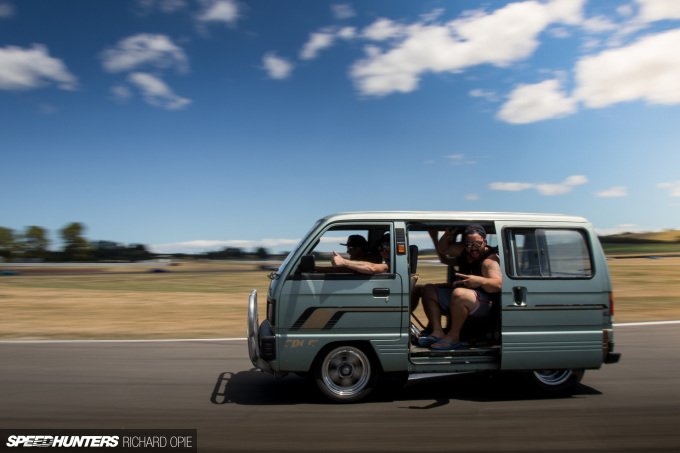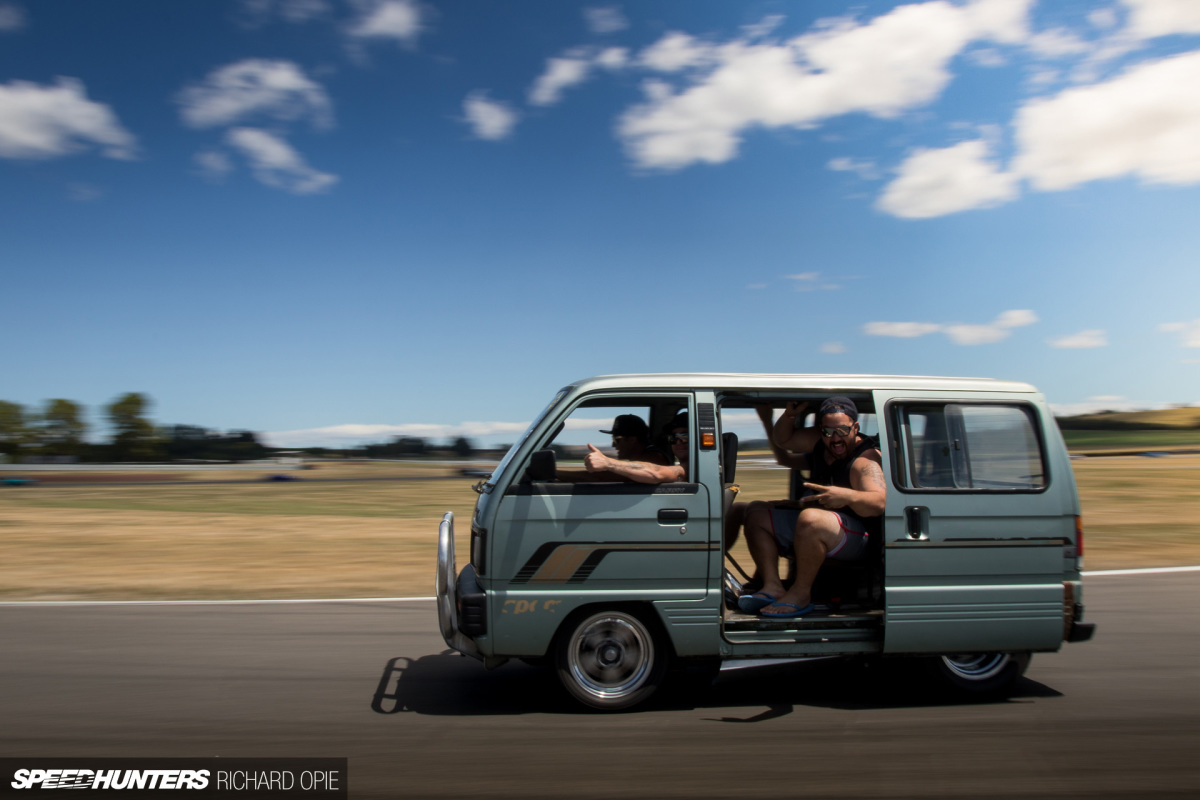 The premise is basic: turn up to Taupo race circuit with your rotary-engined vehicle, preferably something outputting a decibel level bordering on the permanent hearing damage end of the spectrum; pack all your mates inside, and go cruising around the track beneath the crispy Kiwi late summer sun. You're not strictly supposed to get up to traction-less hijinks, but hey, it happens.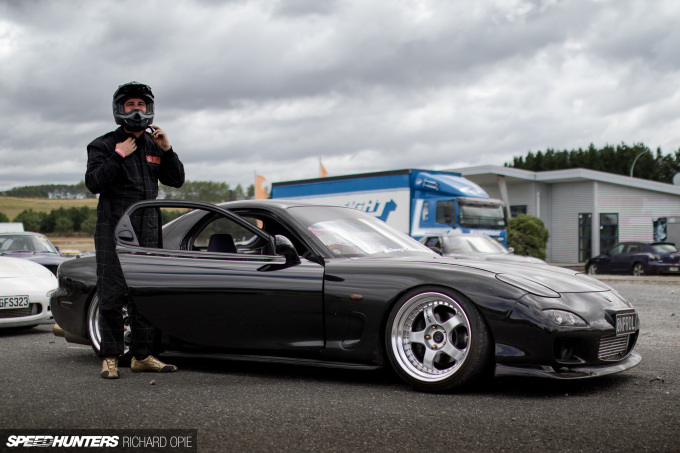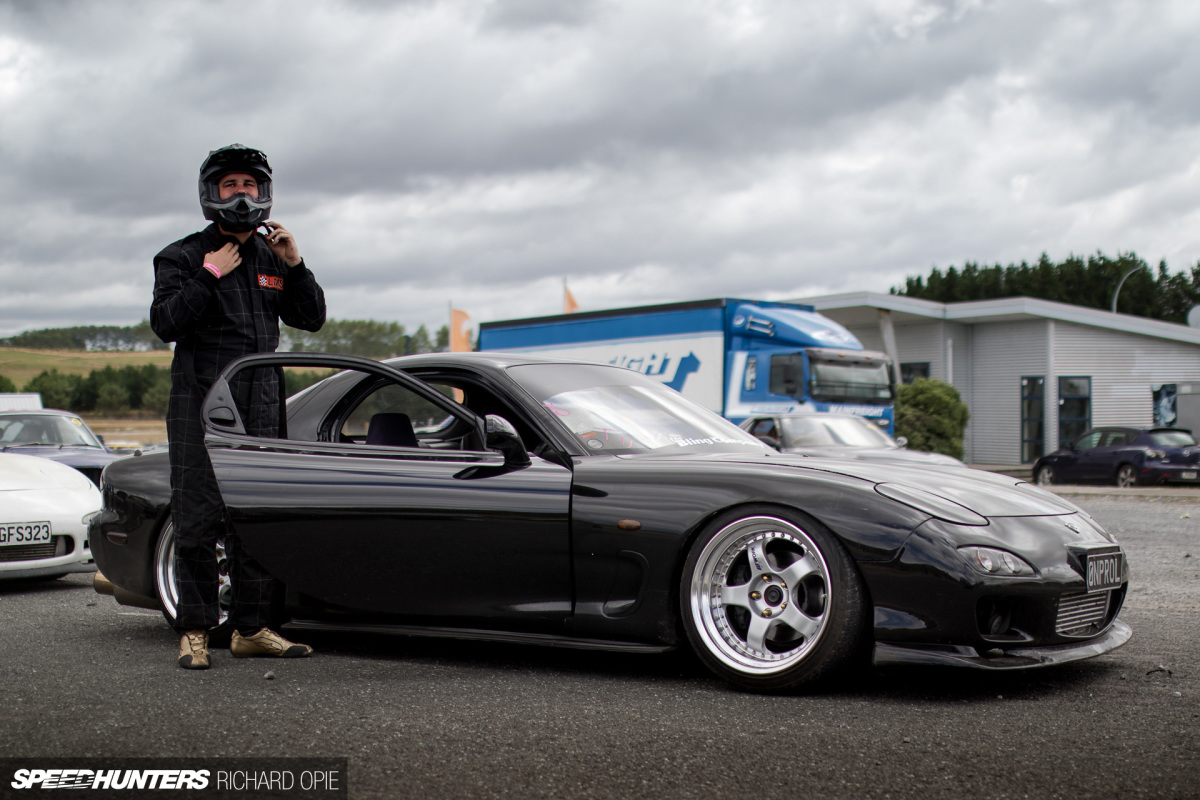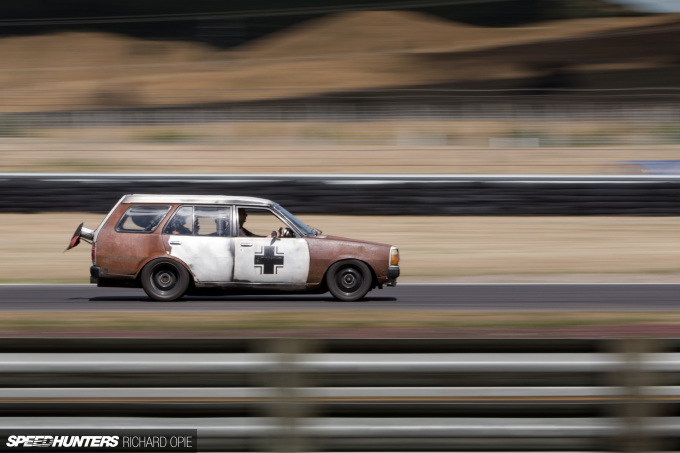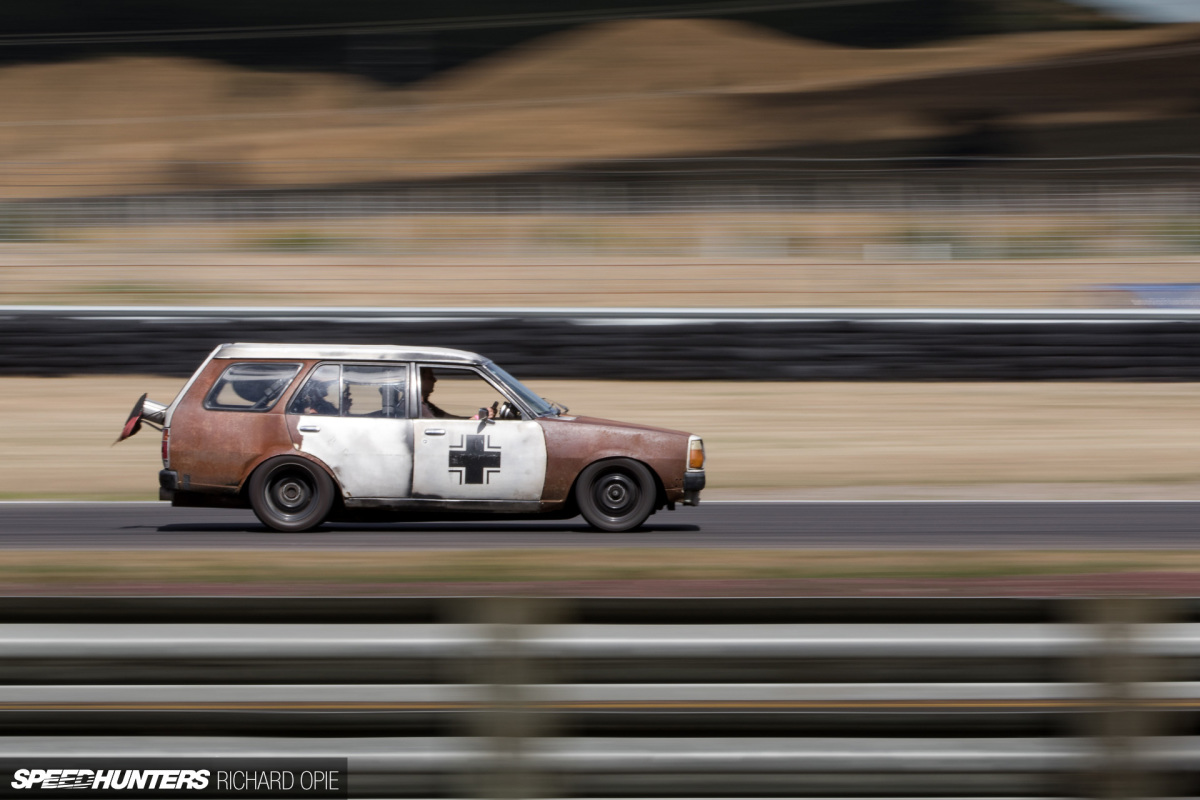 The next step to a weekend of rotary bliss, is to kick all of your mates out again, don your helmet and roll onto the strip for a bit of grudge racing. It's untimed, and totally informal with the back straight of the circuit being utilised. Big smoky burnouts are a signature move of the rotary drag racer, unless you've got a pretty unassuming looking 'bugeye' 323 wagon, thickly coated in a haggard patina. Green Brothers' 'shop hack' is an 8-second 13B turbo weapon that also happens to be road registered.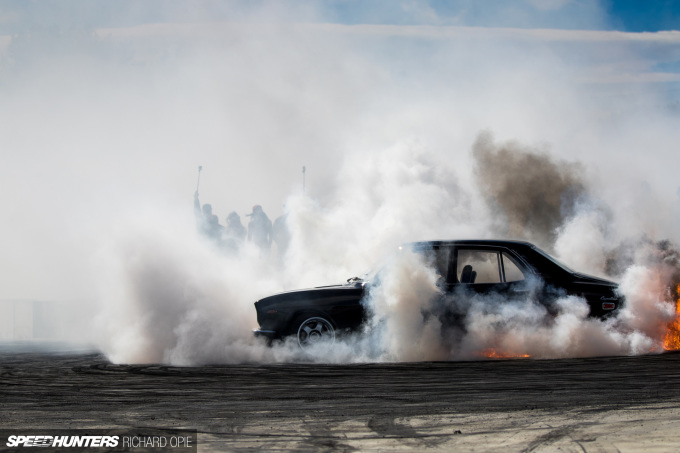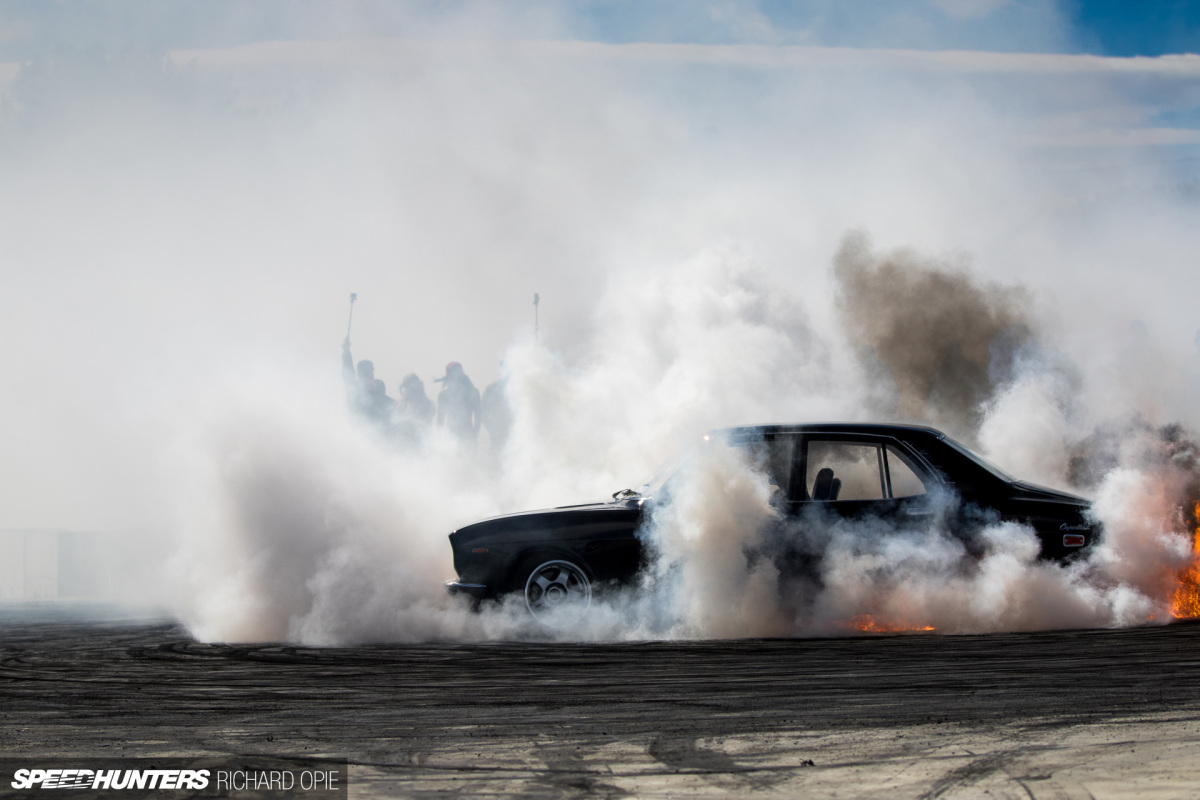 Above all else, the rotary set is revered as hooligans. It just comes with the territory of pedalling a ported 'tang in New Zealand. Naturally, what better way to manifest hoon-tendencies than to participate in a good old fashioned burnout competition. I admire the way Australia does burnouts, but our locals finally seem to be switching on to a couple of 'Strayan techniques, namely an aggressive tip-in, and a bit of fire.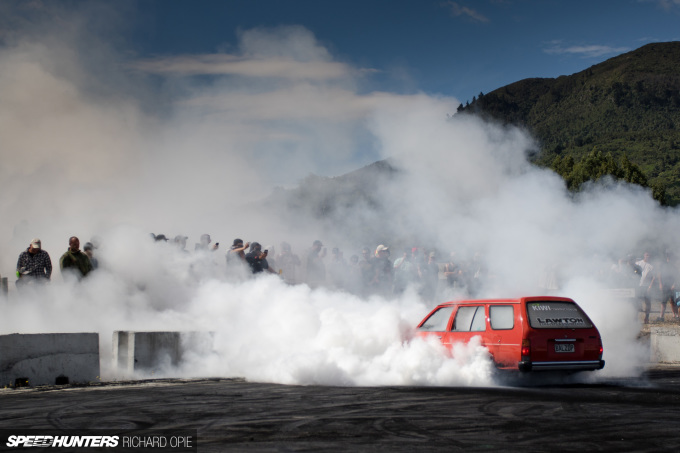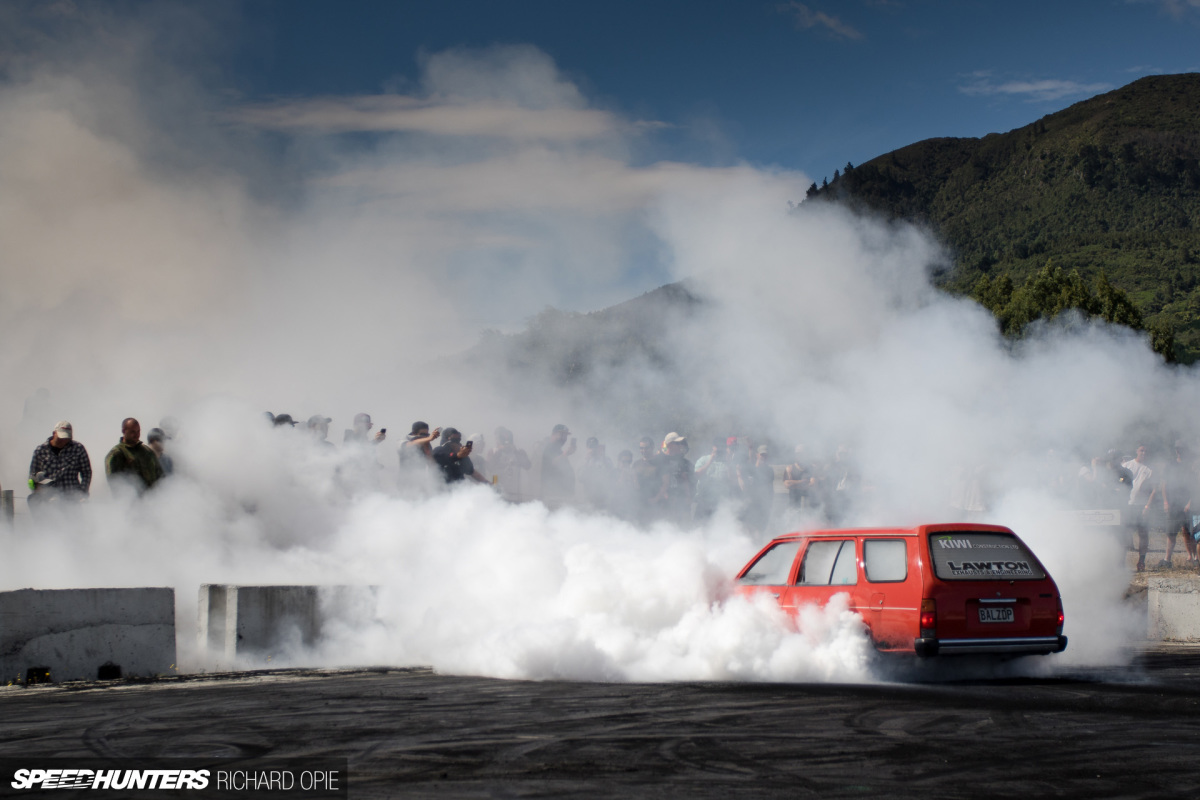 REunion showcased both, and although more than one rotary expired on the pad, the dedication to getting the cars back onto the concrete to make clouds was admirable. The owner of the 440hp 13B turbo 323 wagon nicknamed 'BALZDP' even went as far as to change a gearbox and clutch in a few hours following catastrophic failure.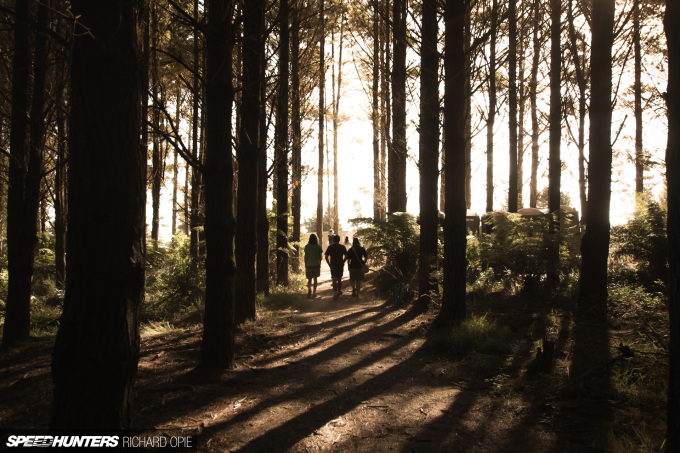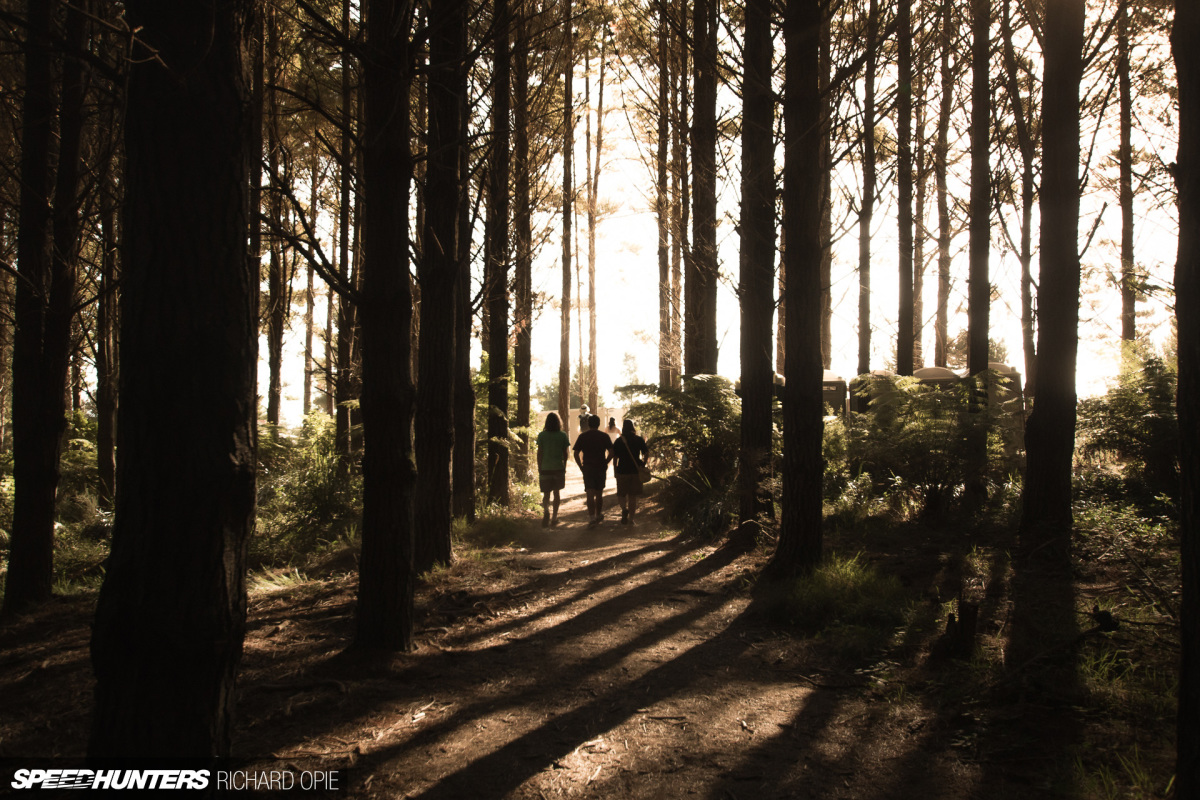 And then before you know it, that whirlwind of summer weekends is behind you, with the greyness of winter looming as the sun begins to set earlier. I hope you've been inspired, though. While I've by no means managed to explore every single aspect, just look at the way a variety of enthusiasts are expressing themselves through car-life.
The explorer is rewarded. Next summer, stock up with some tunes, pack up the car, and get out there and discover more of what this culture delivers.
Richard Opie
richy@speedhunters.com
Instagram: snoozinrichy