Do You Wanna Race a McLaren?
Chatting in the office space of his East Auckland workshop, Mad Mike's expression illuminates as he wrestles an invisible steering wheel. Applying a dab of virtual counter-steer, he vocalises the sound of an engine on the limiter, chopping an imaginary gear with his right hand as he does so.
Classic, car guy stuff. We all do it. Recounting those tall tales of tarmac heroism in an enthusiastic, emotive display of what really makes us tick. Just getting behind the wheel and experiencing driving, in whatever form it manifests itself.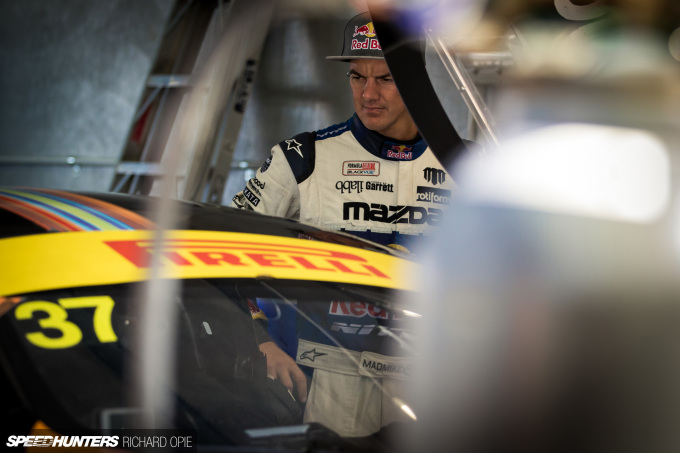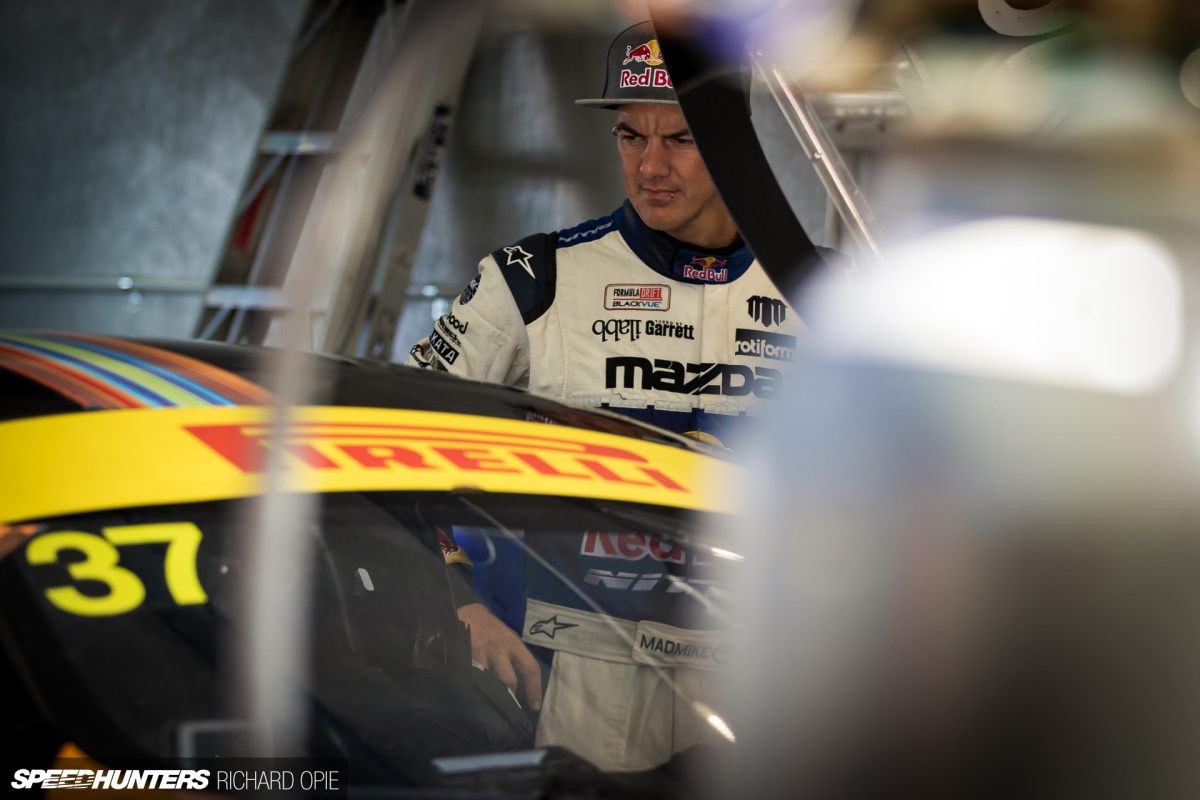 But this is Mad Mike Whiddett. So, you'd be forgiven for thinking we were sat down yarning about whichever MAD, BAD or RADBUL rotary Mazda he's been hazing the treads of lately. Well, we kind of did a little bit, but the focus of this discussion was grabbing some insight on his recent attempt at taking on corners without going sideways. For the two New Zealand rounds of the Australian GT championship, Mike stepped out of his comfort zone and into the confines of a McLaren 650S GT3 cabin.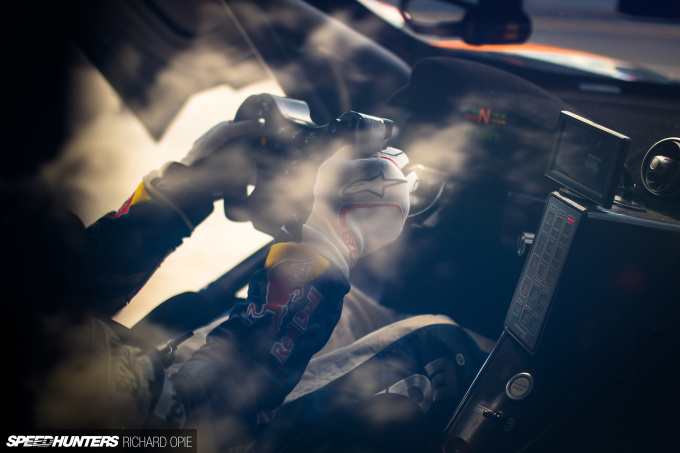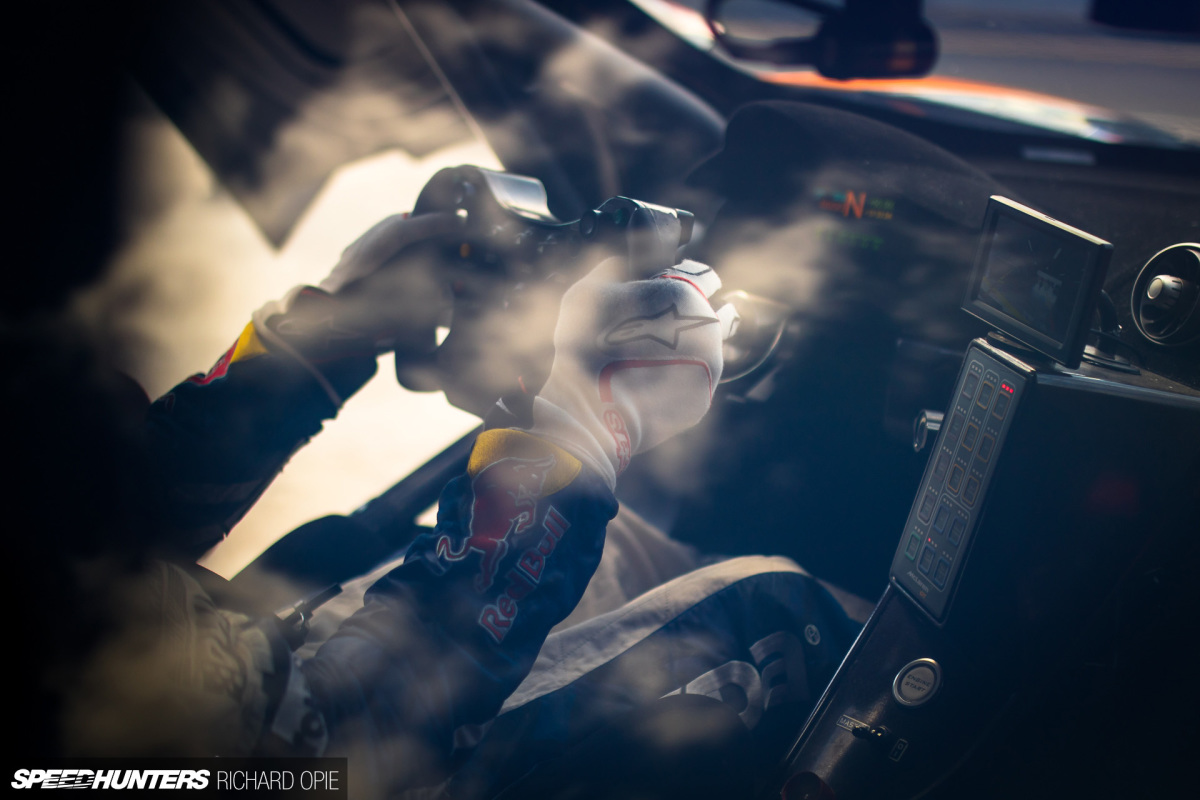 When the news broke, hushed voices among the motorsport media and pit lane ignited with discussion. Could a drifter hack it among the door-to-door pack nature of 'proper' circuit racing? Or was Mike going to be a one-trick pony? A guy whose steering expertise extended only to chucking a car sideways through three or four corners tops?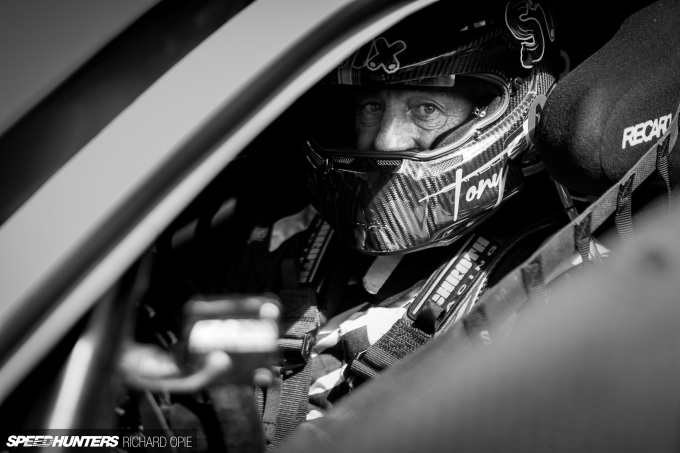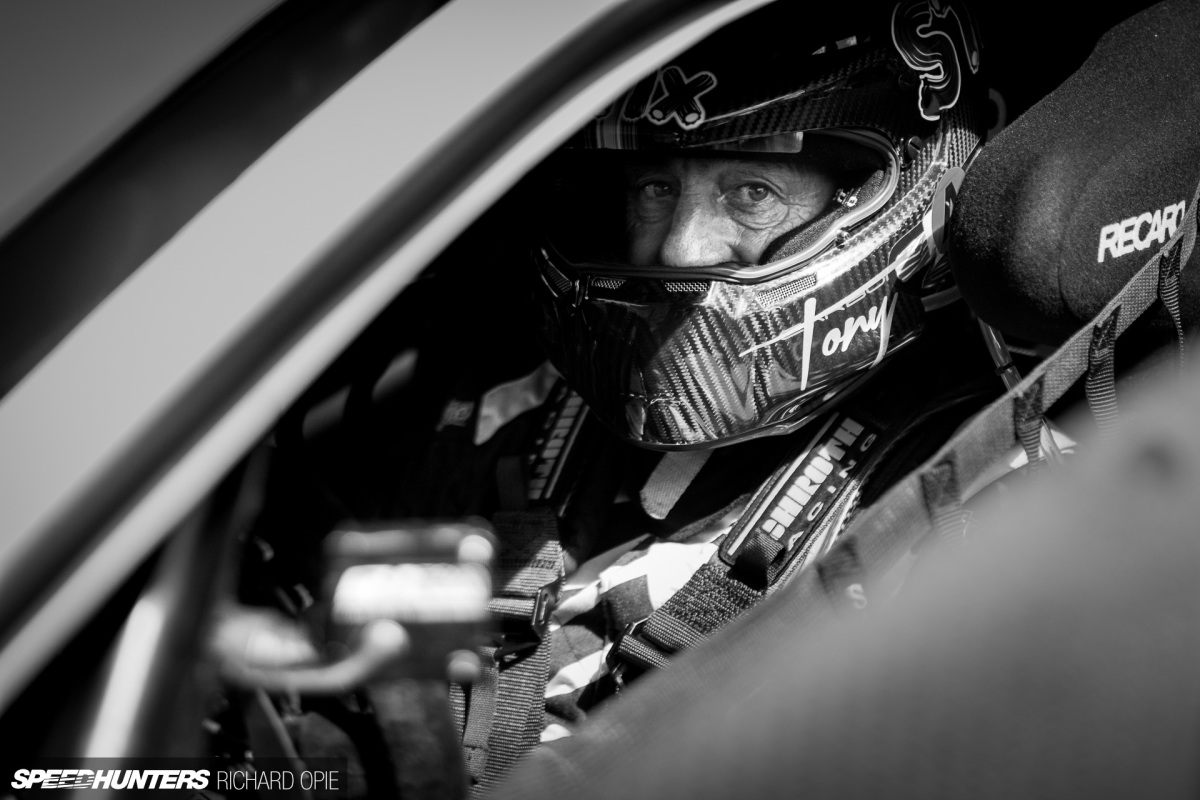 For the Australian GT category, Hampton Downs and Highlands race track Tony Quinn clearly thought the former applied. A proper car guy in his own right, Quinn and Mike's camaraderie began at the 2014 Goodwood Festival of Speed. Quinn was there, hanging out in the McLaren stand "drinking champagne and eating cheese and crackers", as Mike hit Lord March's driveway in MADBUL, his unmistakeable quad rotor FD3S Mazda RX-7.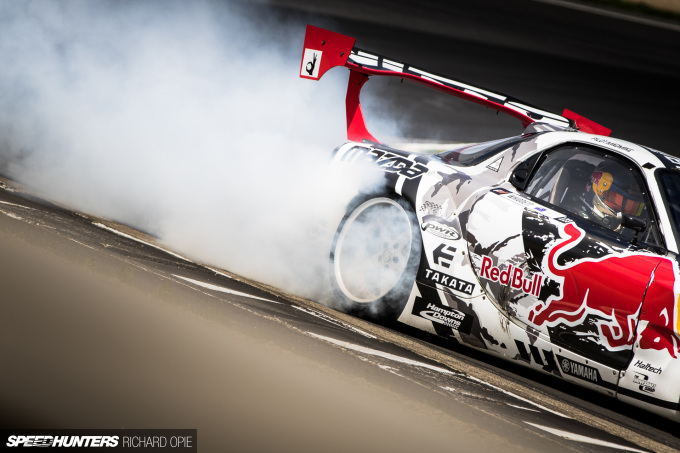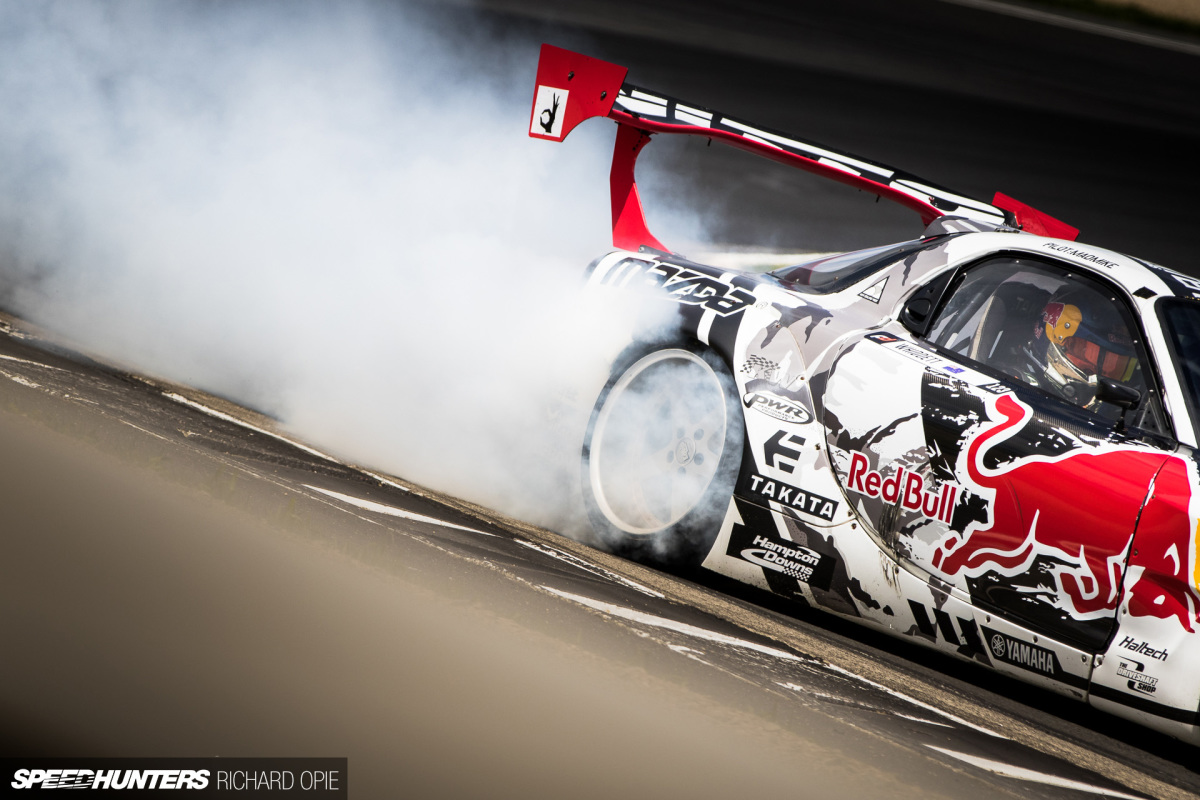 Mike and RX-7 blew minds and dropped the jaws of the motor racing establishment that weekend, so much so that Quinn invited him to come down to Highlands Motorsport Park, his new racetrack in Queenstown, and put on a similar display for the punters at his opening event.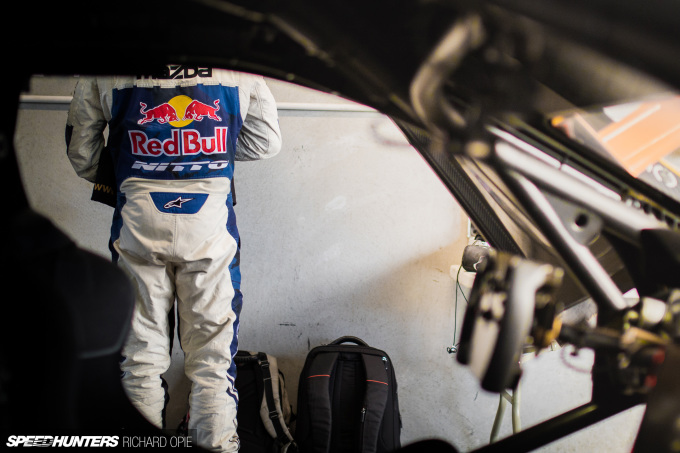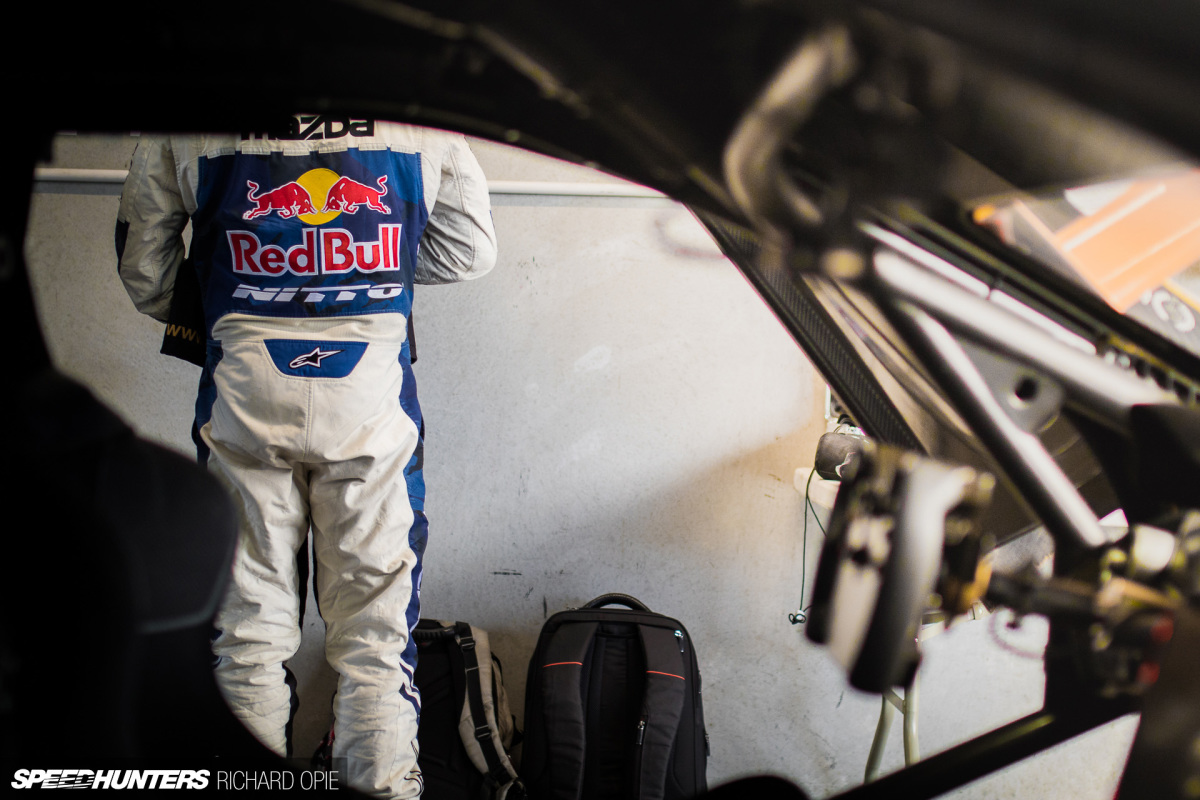 This kickstarted a partnership, or as Mike puts it, a friendship between the two motorsport personalities, each who have a common goal to grow motorsport in New Zealand.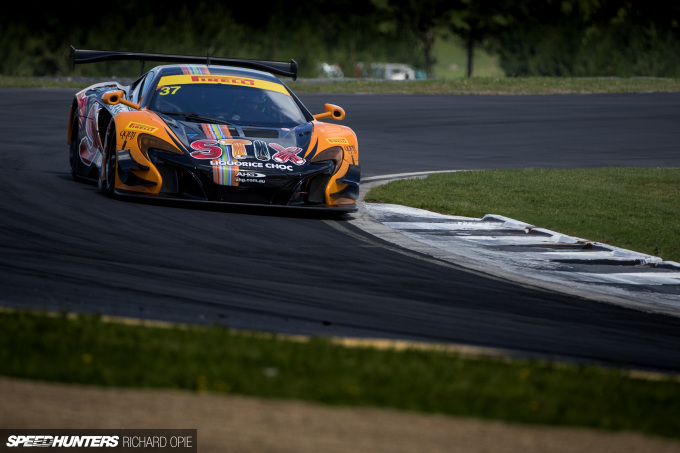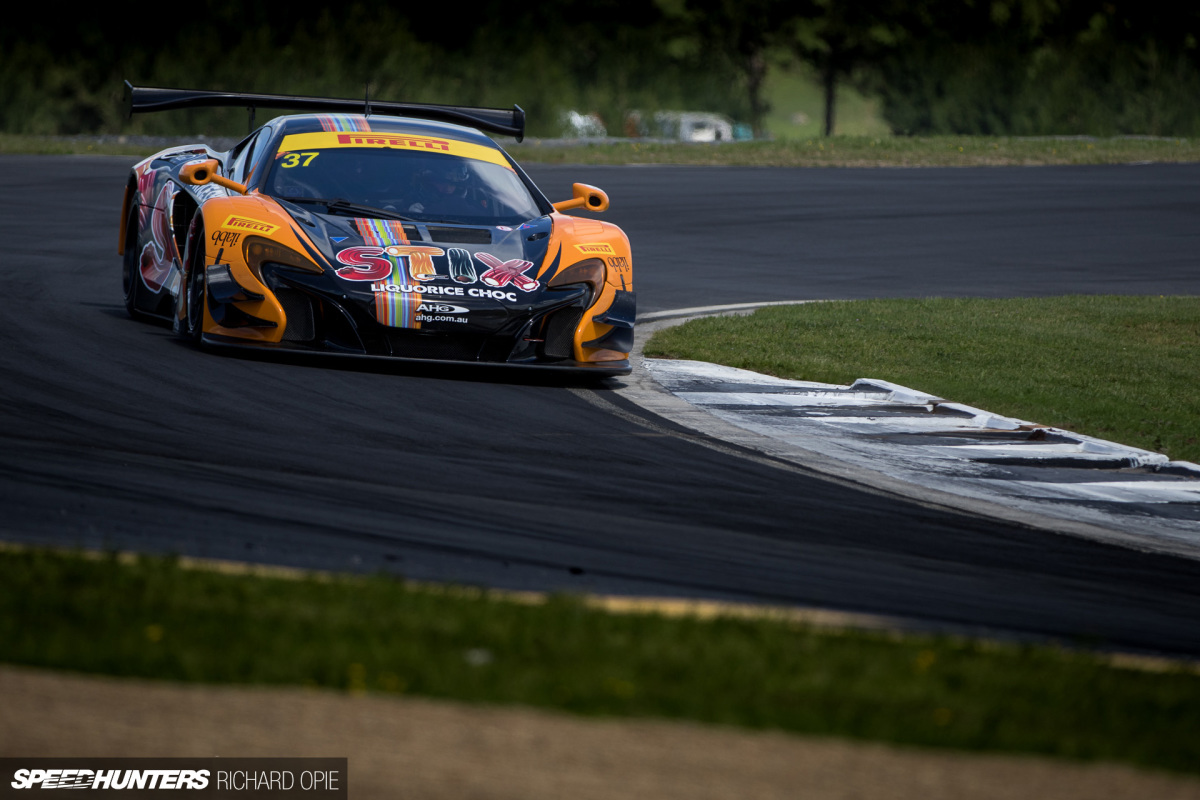 Mike's even been able to have some input into the extensions that create the new Hampton Downs International circuit, another of Quinn's New Zealand motorsport real estate acquisitions. Corner radii and camber, Mike's had a hand in tweaking them both, including the now infamous 'Double Bastard' corner that rejoins the old circuit. All in the name of drift, a discipline set to grow at the facility.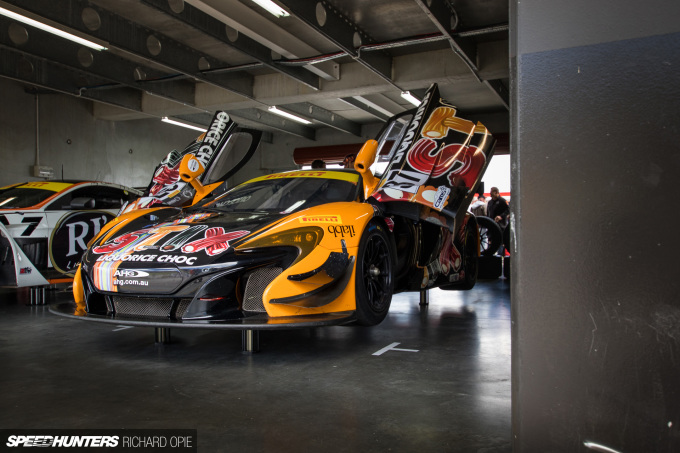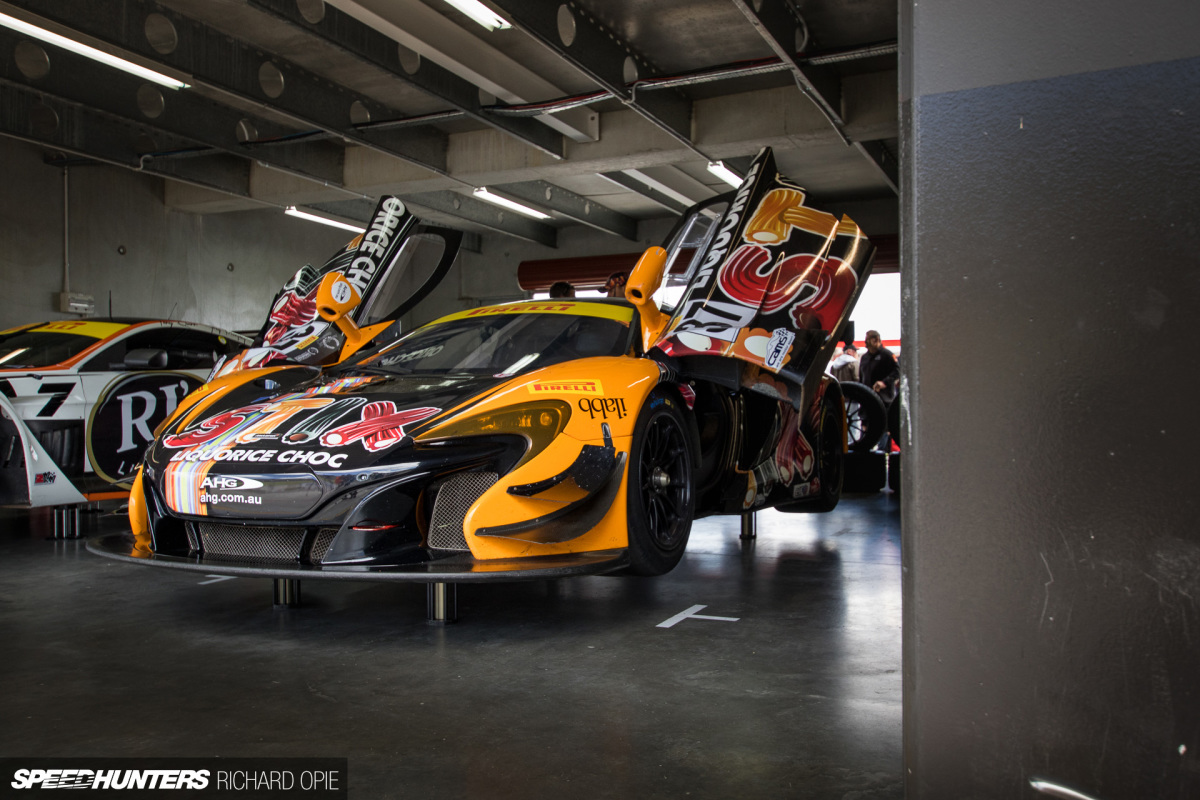 Mike's acquaintance with the full Hampton Downs circuit all of a sudden got much more real, with a casual invitation from Tony. That invitation? "How would you like to come and drive one of the McLaren GT3 cars at the 101."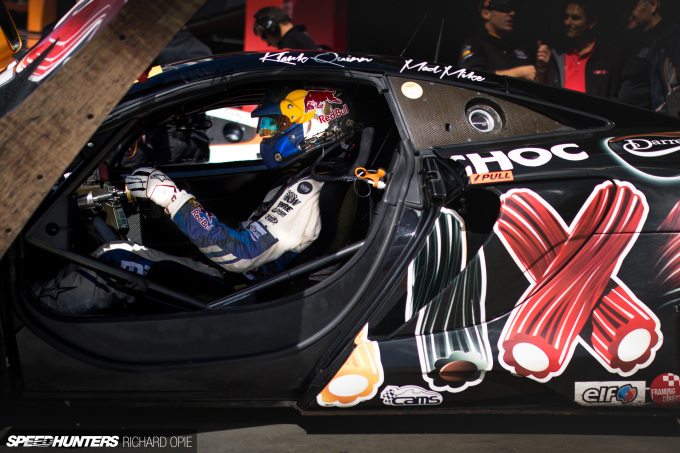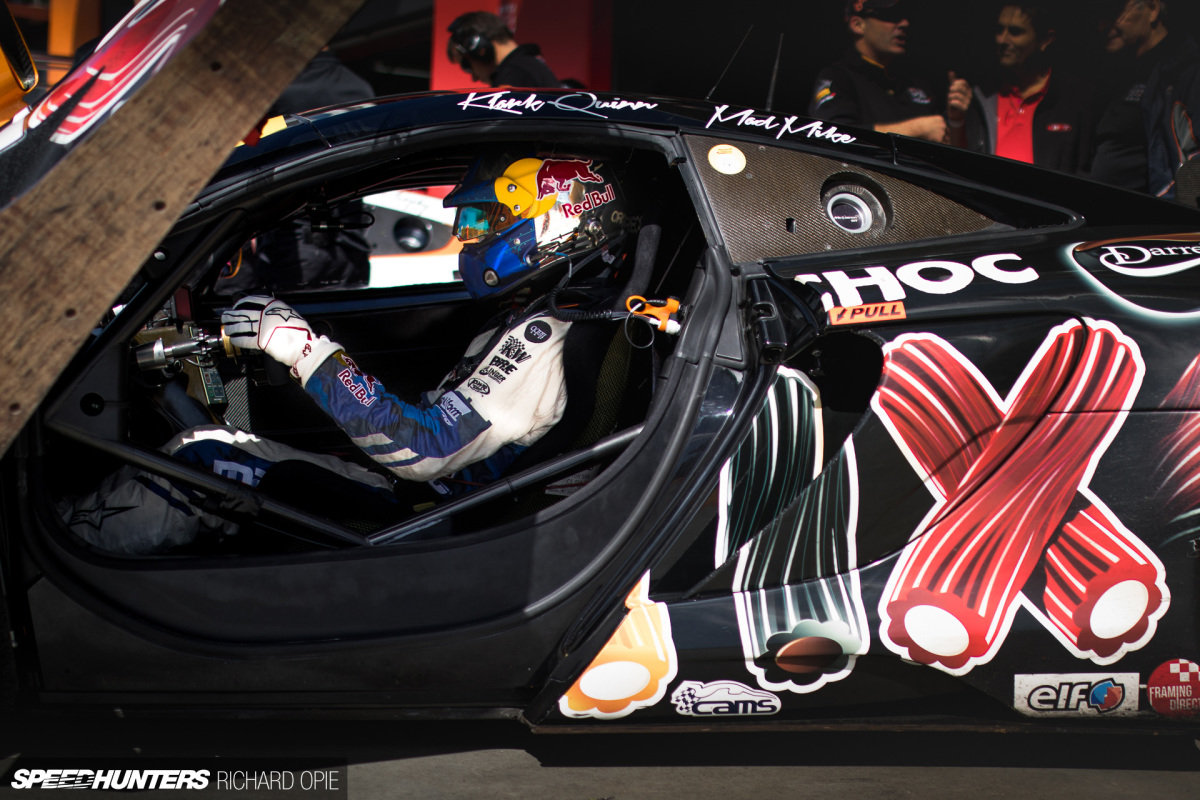 "What a freakin' opportunity," Mike recounts as his initial thoughts surrounding the invite. Like any guy keen on giving anything with wheels and an engine a hoon, the invitation was accepted immediately although Mike admits he felt "instant goosebumps" at the time.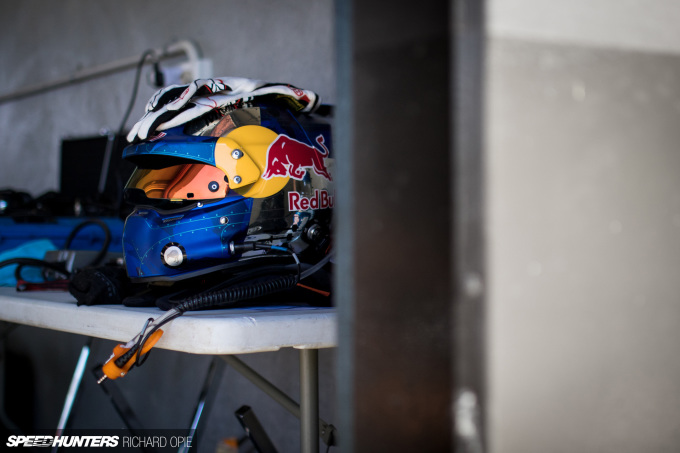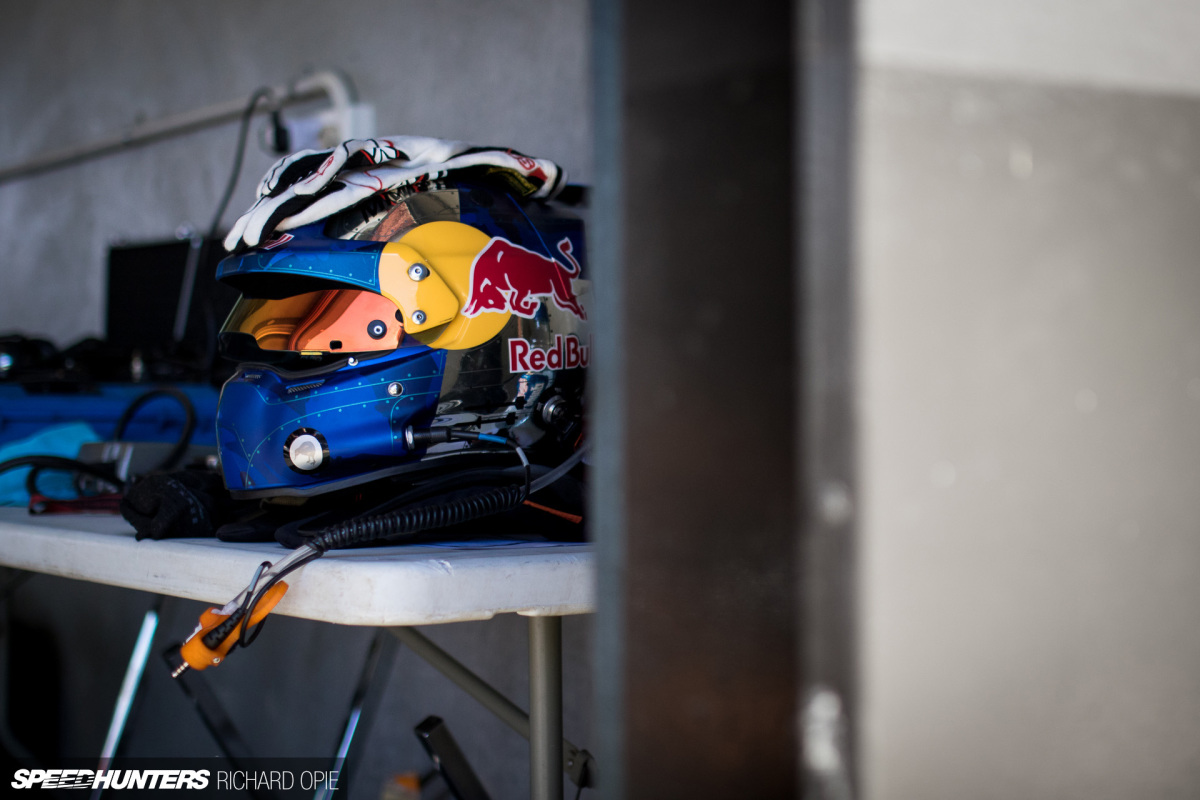 While circuit racers have been known to dabble in a spot of drift on more than a several occasions, it's not often the roles are reversed. Mike was about to jump from the drift frying pan into GT3 fire, viewing the opportunity pragmatically and explaining initial expectations weren't high, but the chance to further develop as a driver was somewhat exciting.
Learning Curves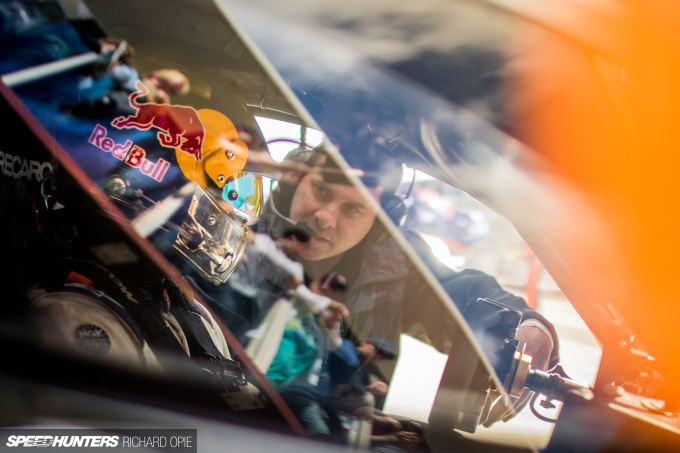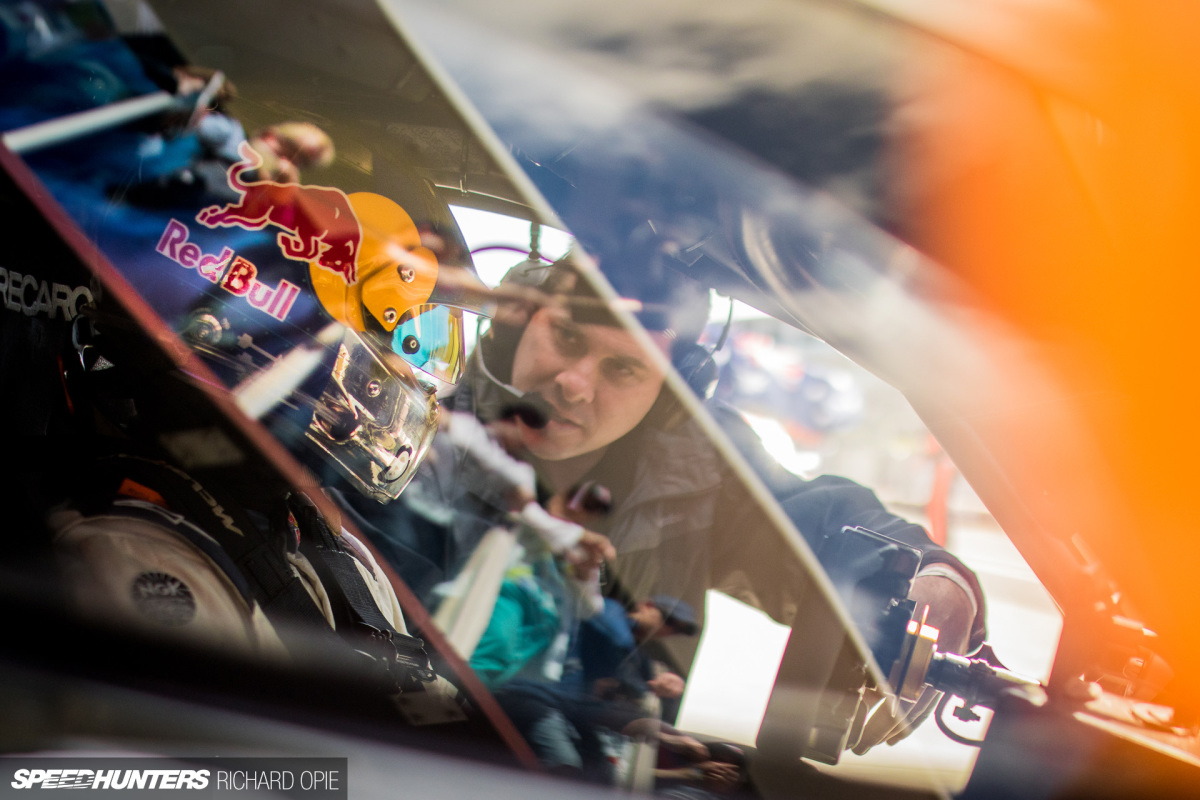 Obviously the step from sliding a handful of corners mere inches from an opponent, to running 50 laps at race pace (mere inches from 30-odd other adversaries) was going to be one hell of an adjustment, not only in driving style but physically and perhaps most importantly, mentally.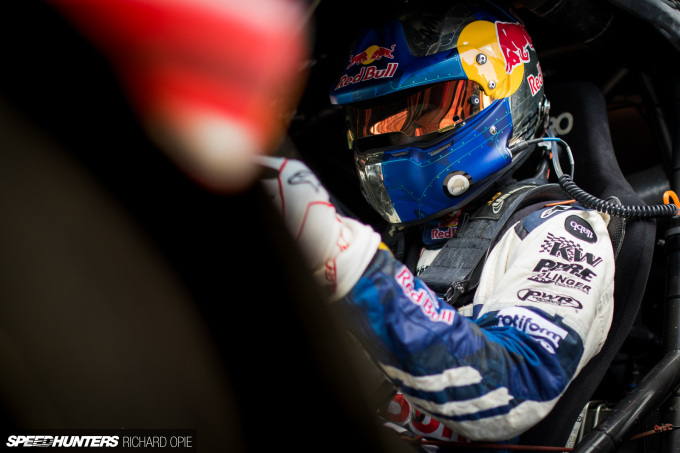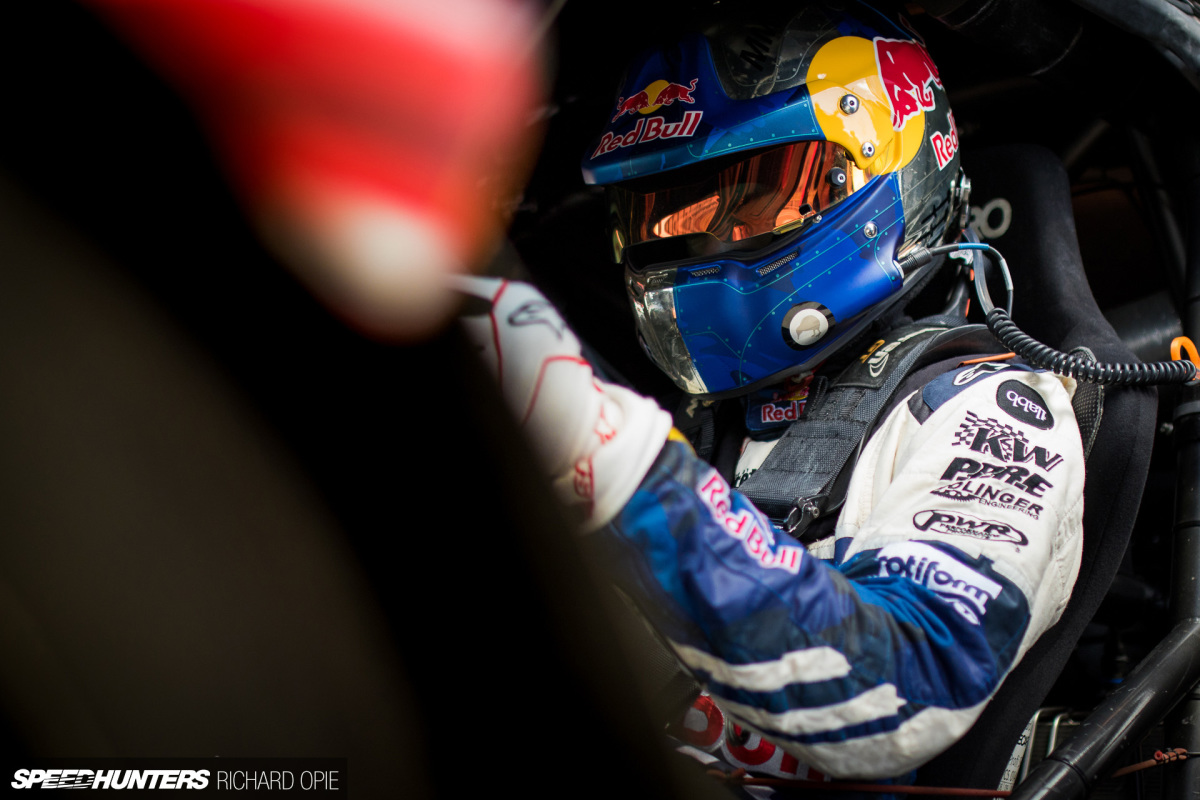 This is where Mike explained the benefits of being a Red Bull athlete. On the back of his Formula Drift campaign for the season, Mike's training regime included some time at the Red Bull Performance Center in California. Simulator training and mental focus preparation were a couple of the aspects Mike touched on as being beneficial.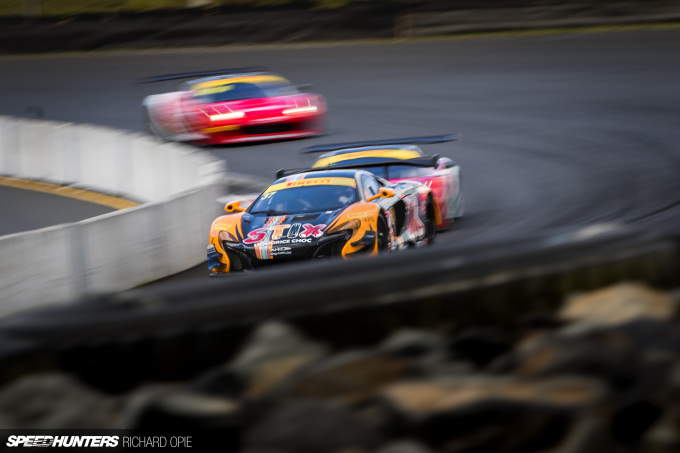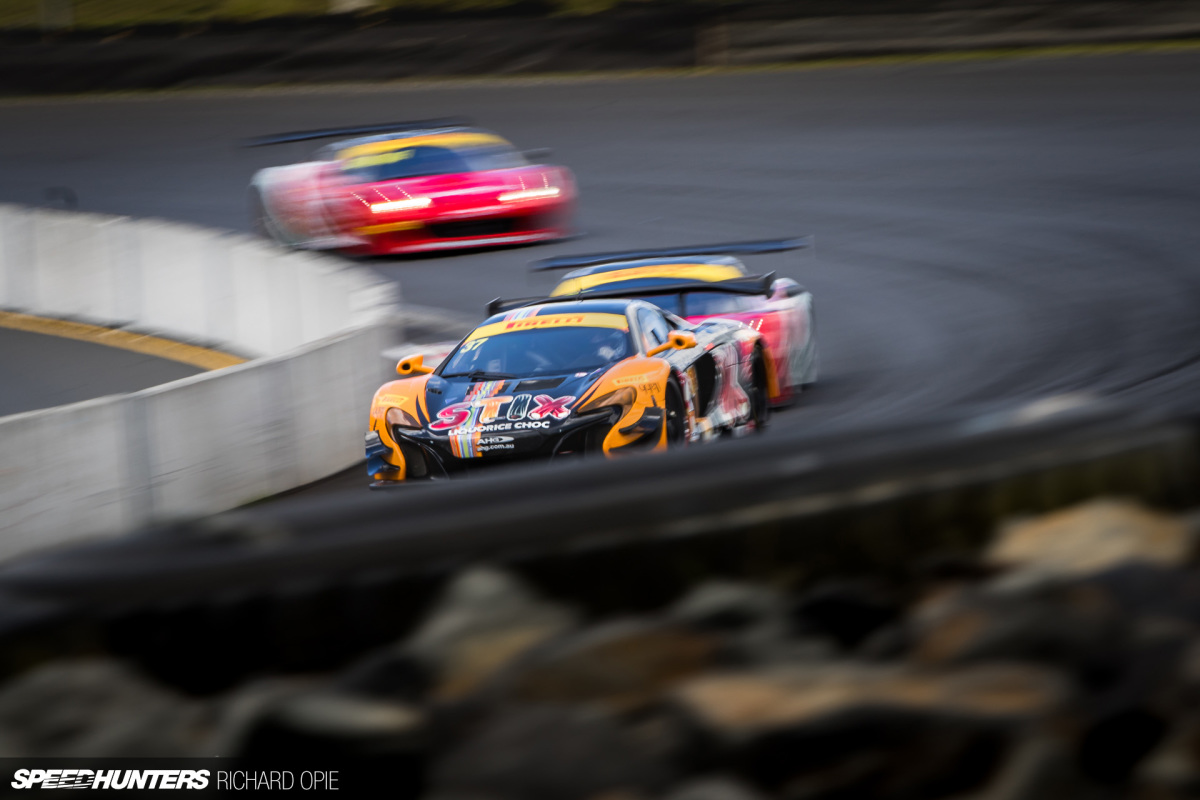 But it was the first foray onto the Hampton Downs circuit with fellow Kiwi and Red Bull Supercar driver Shane van Gisbergen that opened Mike's eyes the most. SVG taught Mike to be smooth, to "slow down to go faster" and basically unlearn a whole lot of aggressive techniques honed through years of drifting. Importantly, Mike explains SVG's summation was, "you're gonna be quick."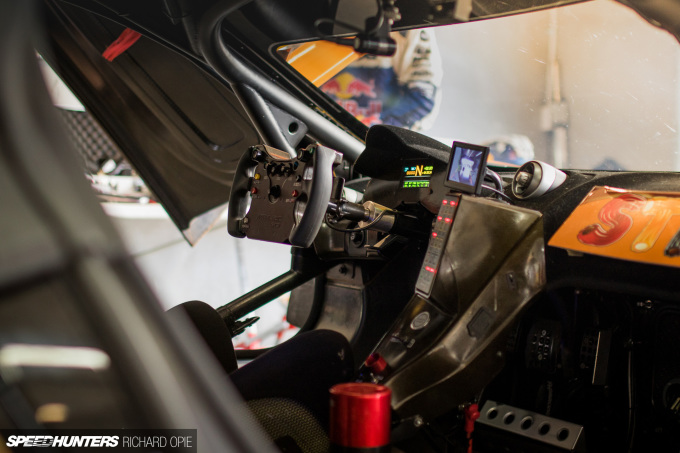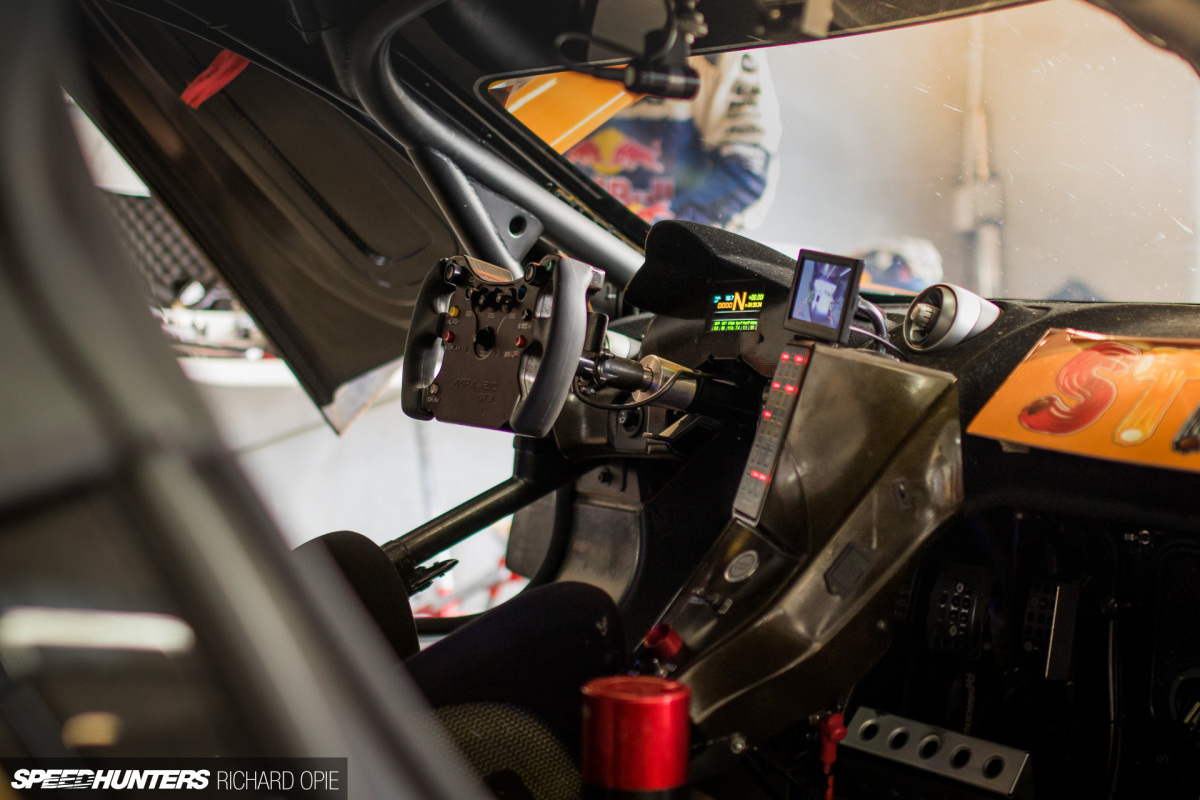 Up until the actual race weekend itself, Mike hadn't stepped into the cabin of the 650S GT3 he'd be driving alongside Tony Quinn's son, and Australian GT points leader Klark Quinn. With a couple of days of practice sessions ahead it was going to be steep learning curve, both of the car and the way the team operated.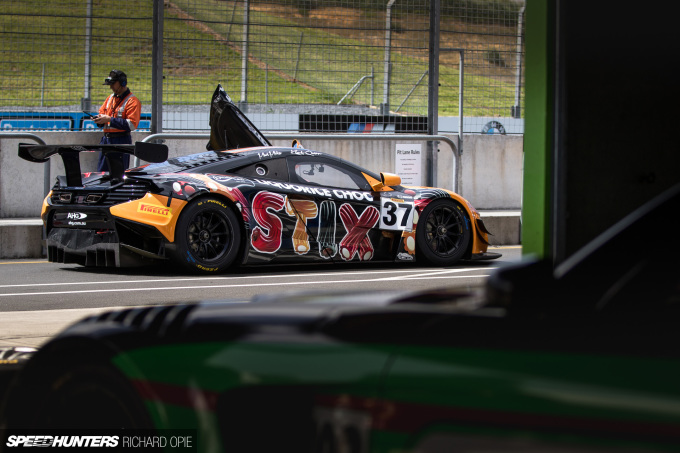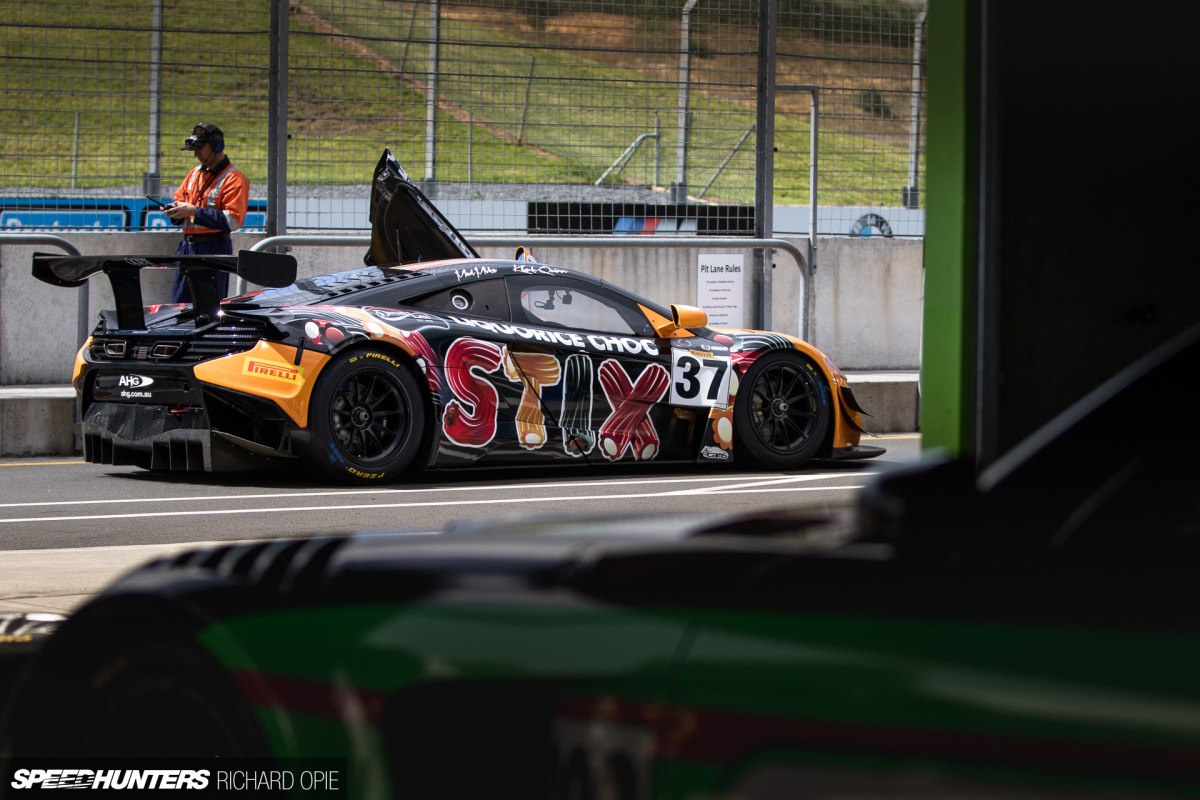 Mike recalls standing in the team garage dwelling on how expensive the array of exotic machinery rolling through pitlane was, and how accomplished some of their international drivers were. The first task? Eliminate these thoughts, and focus.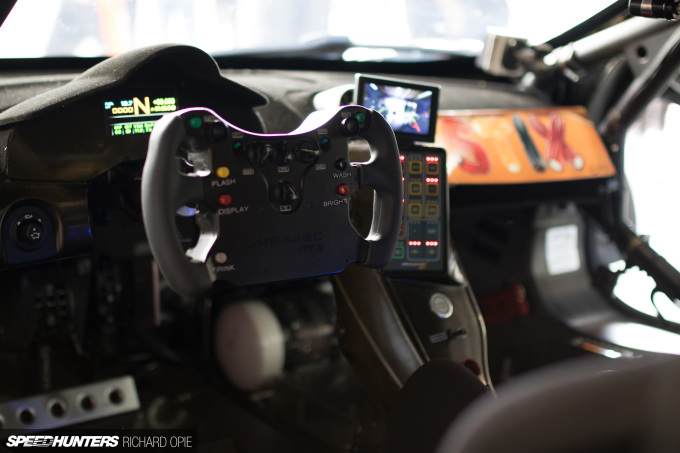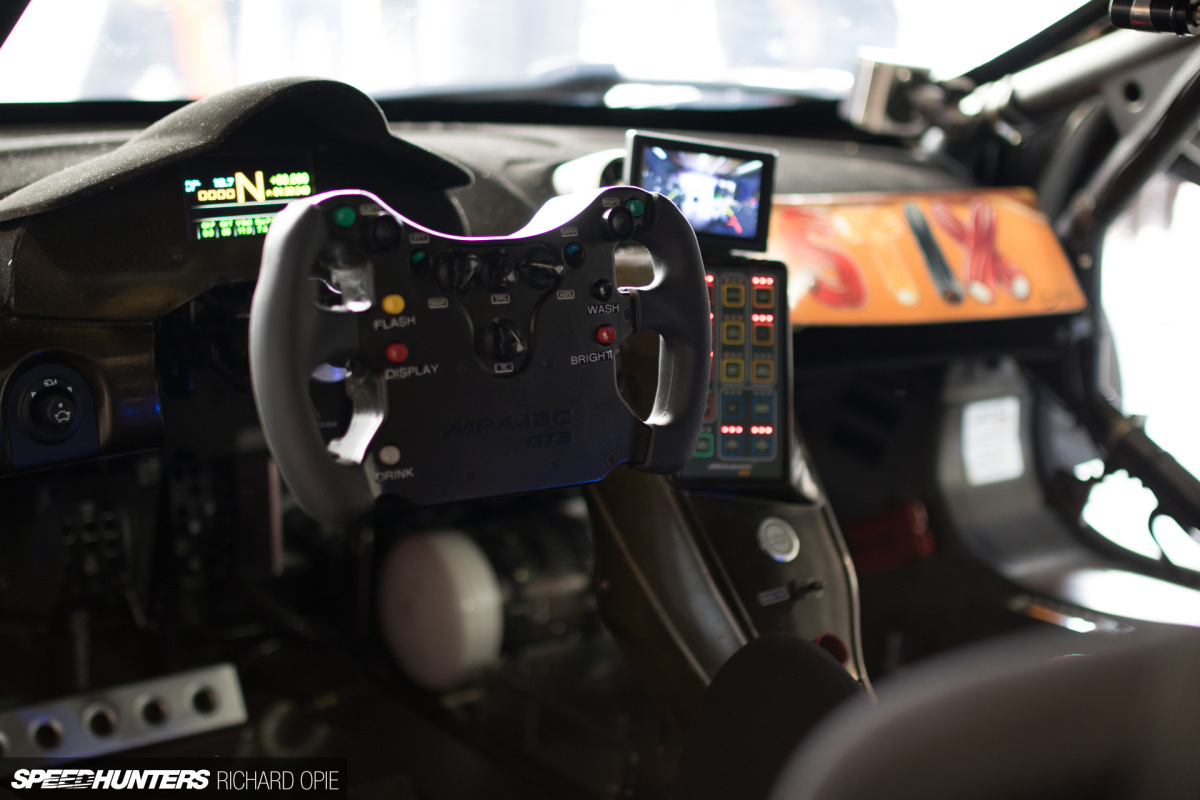 These GT3 cars are much less analogue than drift machines; a variety of assists are there to help the driver take control of their hardware. Traction control, ABS, accelerator sensitivity were all new to Mike's race experience.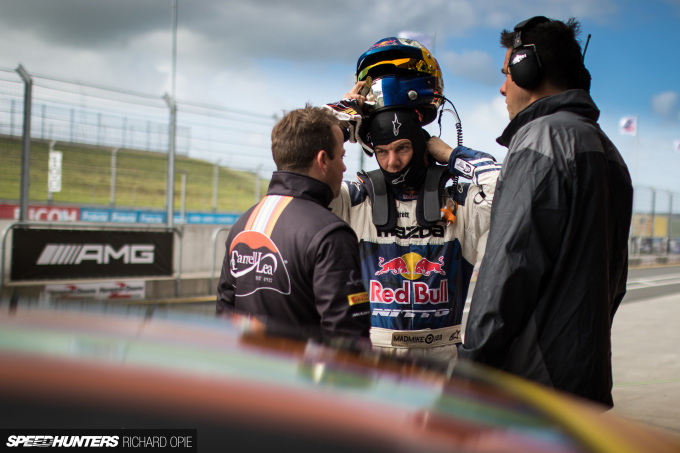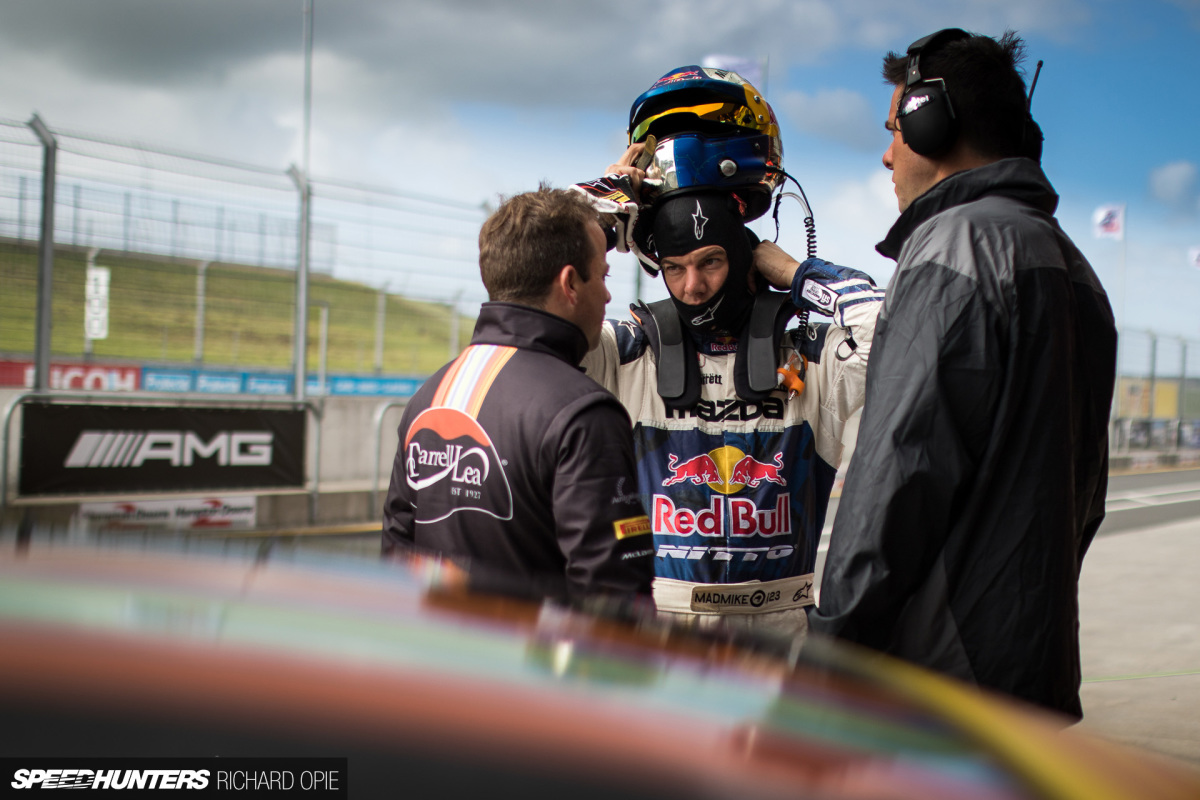 Initially Mike hit the track using Klark's settings. "We figured Klark was quick, so the settings worked." Bit by bit, through discussion with team spotter Mikey ('normal Mike' as he referred to himself in conversation) and Klark, Mike began to tweak the dials and up the pace.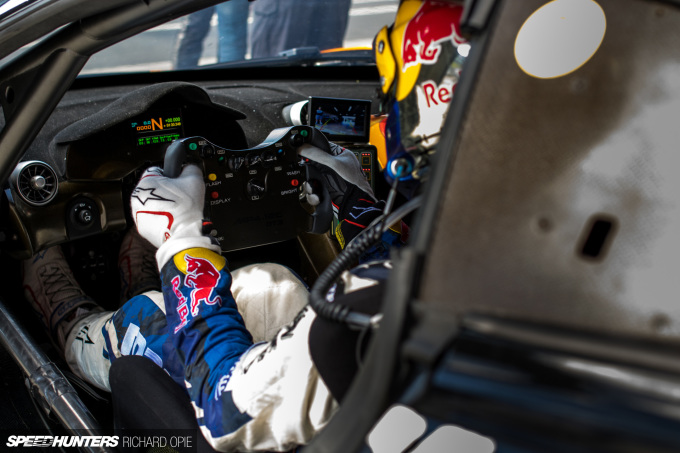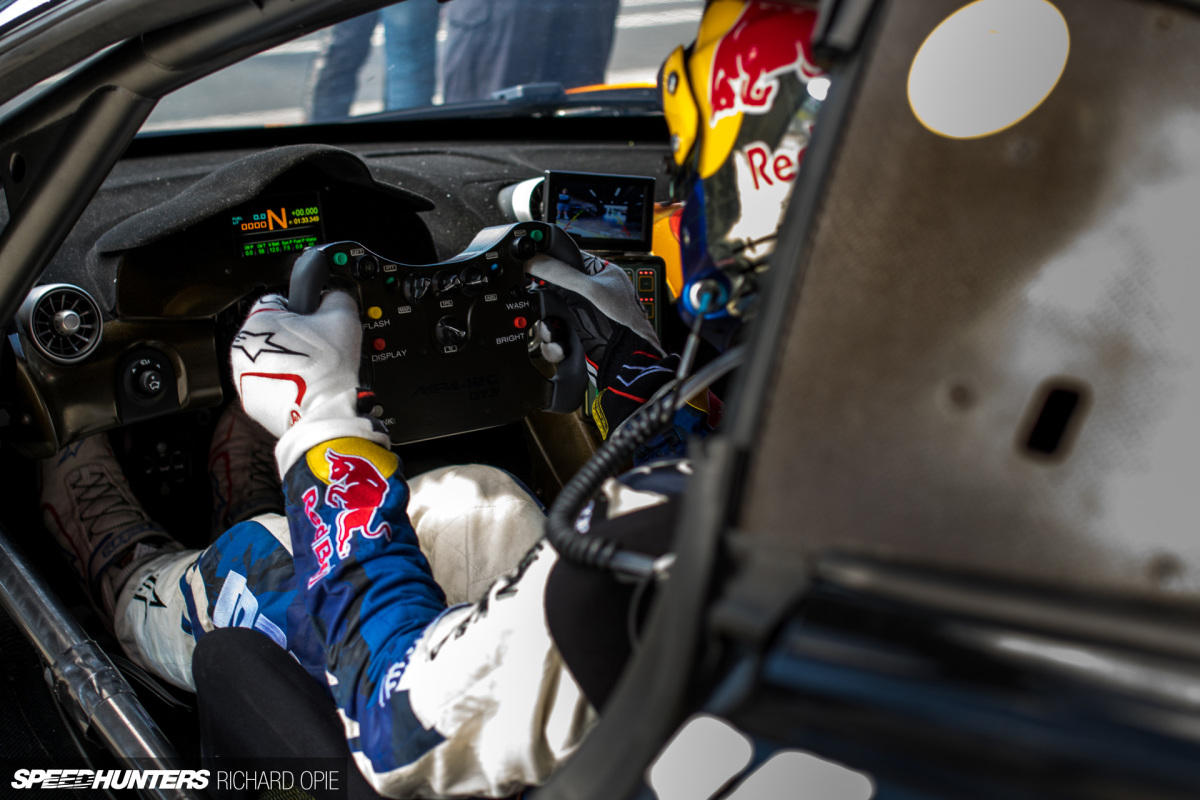 Perhaps unsurprisingly, Mike explained that TCS was one of the first assists they began dialling back. Obviously comfortable with a sliding car, Mike's driving technique favoured less intrusion with his rolling on of the throttle and eagerness to let the car move about.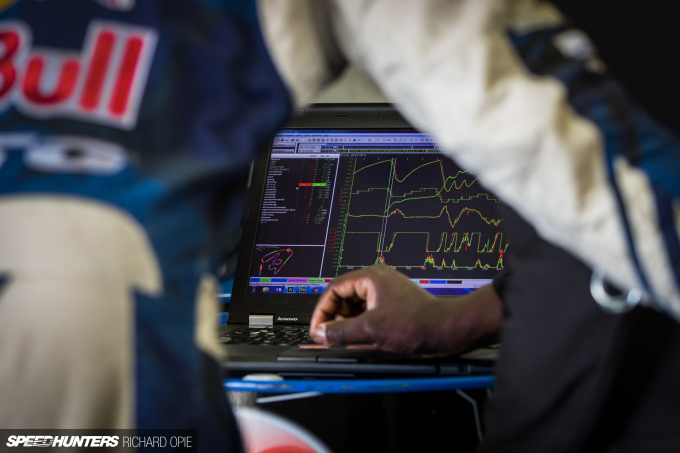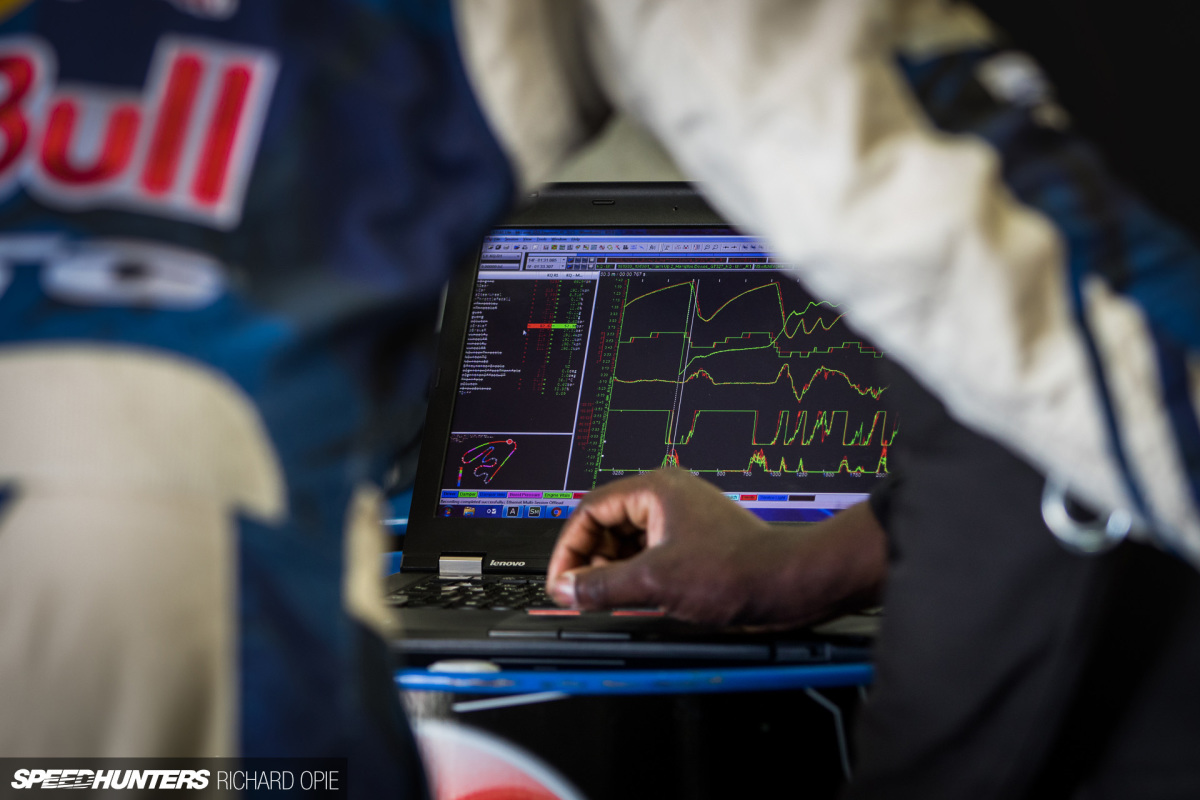 And it not only showed by the seat of the pants, but it showed in the telemetry. An aspect of GT3 racing that contrasts with Mike's usual drift format is the instant feedback. Explaining how one of the worst moments of drifting is waiting to hear the judges call, the in-depth, on-the-fly analysis offered by the McLaren telemetry provided a refreshing and welcome ability to figure out just how well he was doing out on track.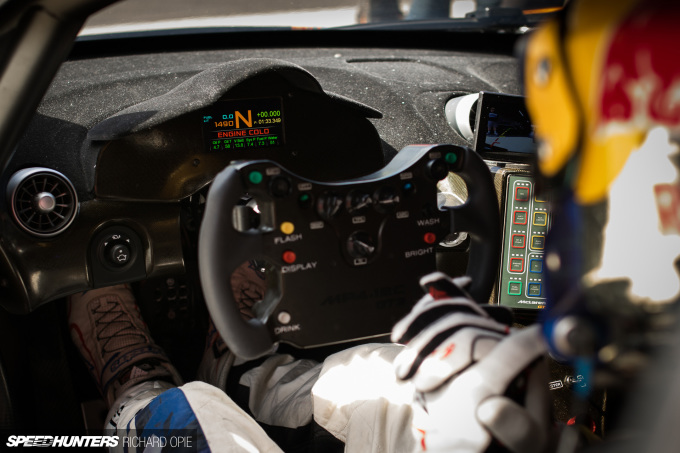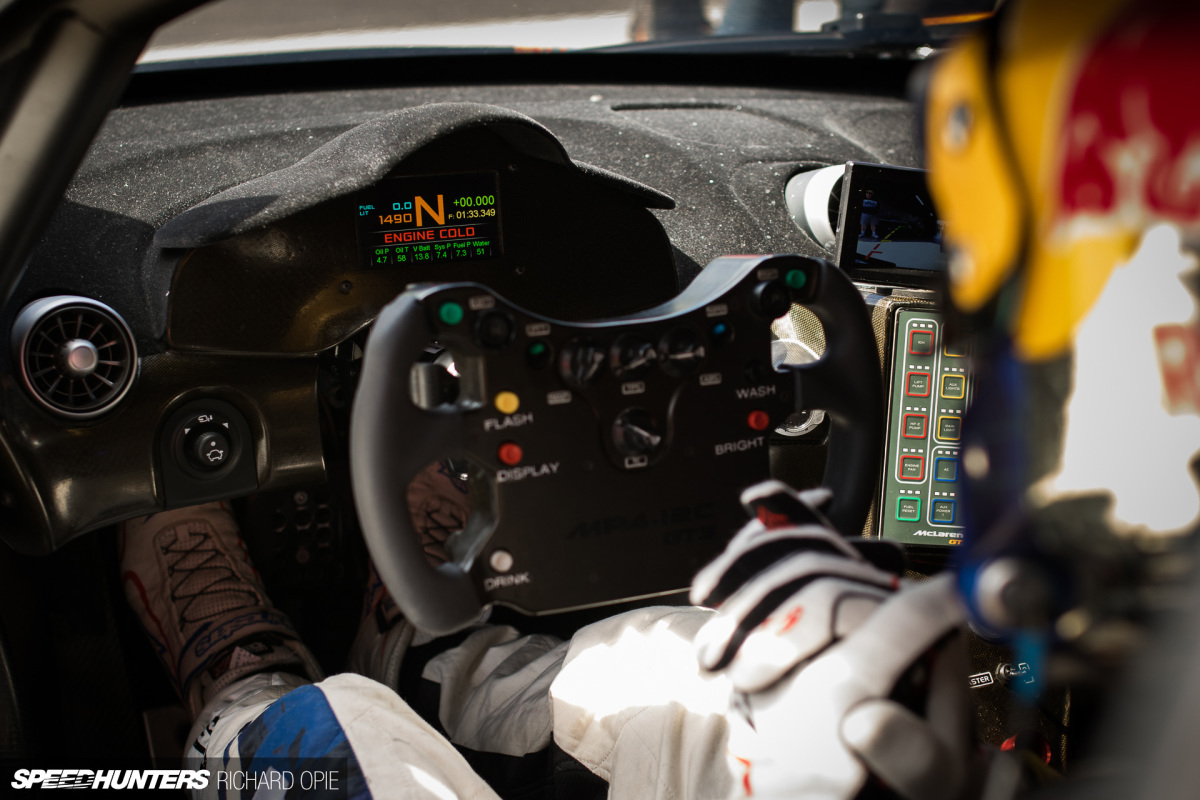 Likening the experience to a video game, the McLaren's dash provided real-time lap info. "Keep it green, keep it green, keep it green," was communicated through Mike's headset. Green of course means you're going faster than the previous or programmed lap sector.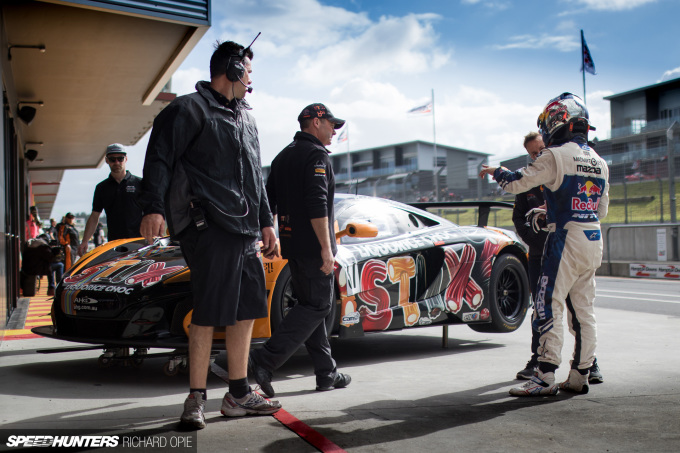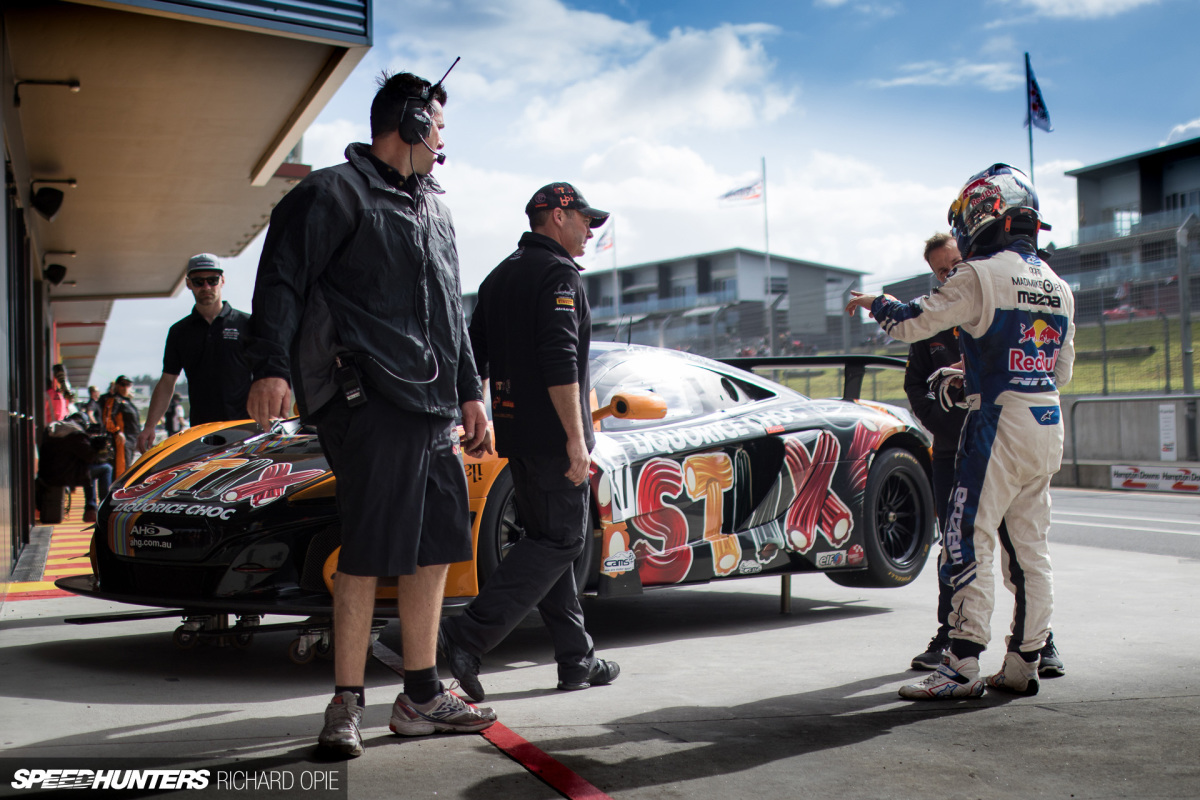 Help flowed from all corners. McLaren provide a factory engineer to help with the data and setup side. Klark offered his experiences of pedalling the 650S. Tony maintained a casual demeanour throughout, according to Mike offering encouragement in the vein of "just go out there and make sure you're having fun, you'll do all right". Finally, Tony's co-driver Greg Murphy, a Kiwi circuit icon, also gave tips and tricks to help Mike and the 650S go faster.
Getting Serious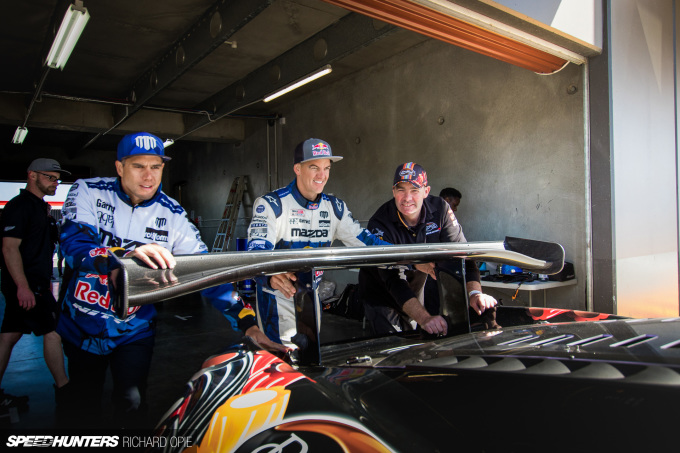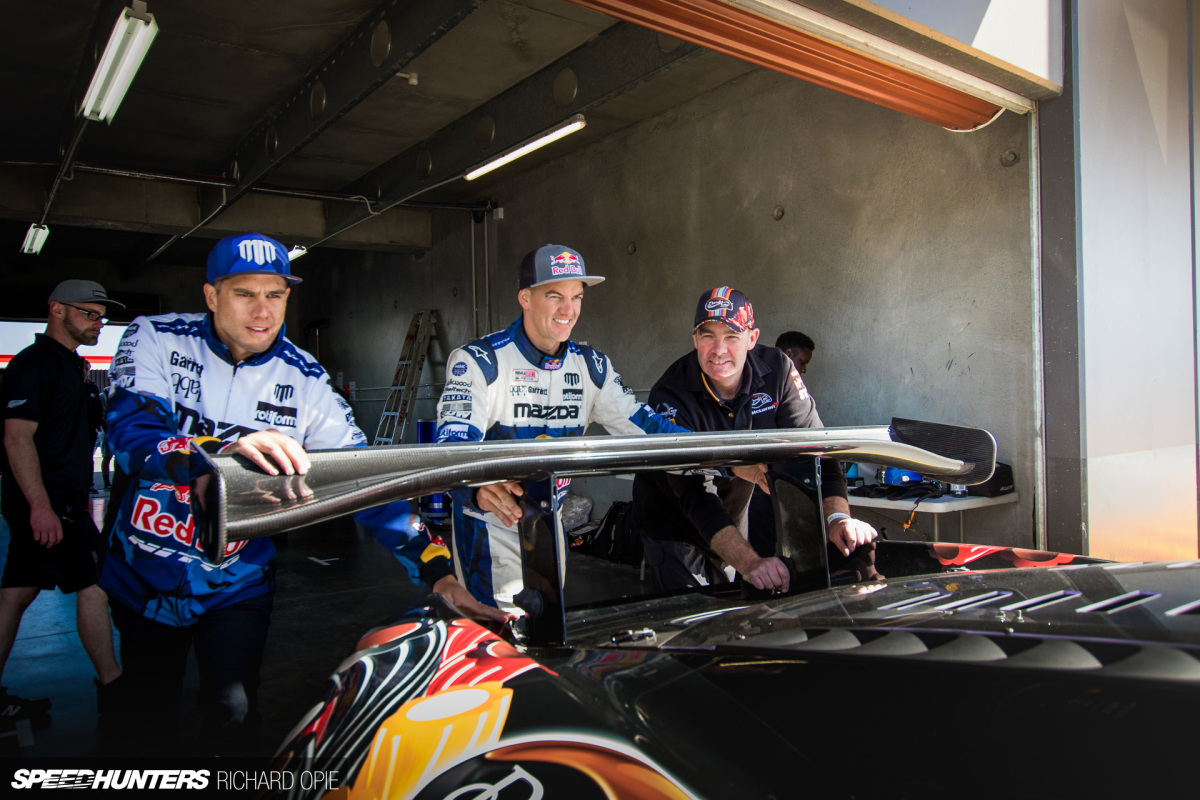 With a few practice sessions under his belt, Mike's confidence behind the wheel of the McLaren began to increase, and initially he was only a few seconds off the pace of the front runners. Things got a bit more serious, and Mike relished the chance to ask more, learn more, and develop more as a driver. Klark apparently thought this was pretty cool, no doubt vindicating the call to install Mike as co-driver.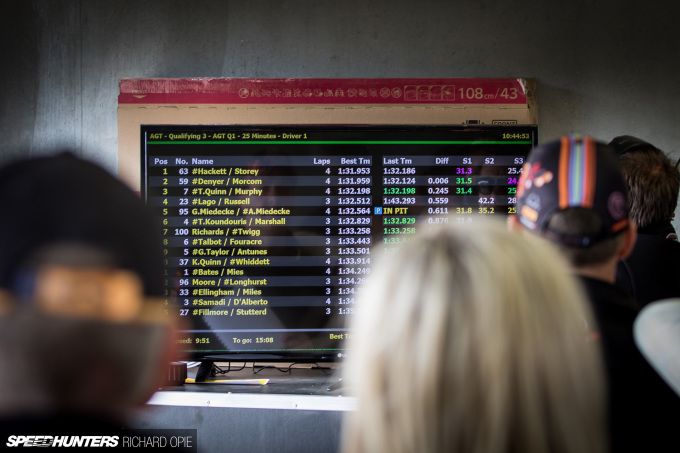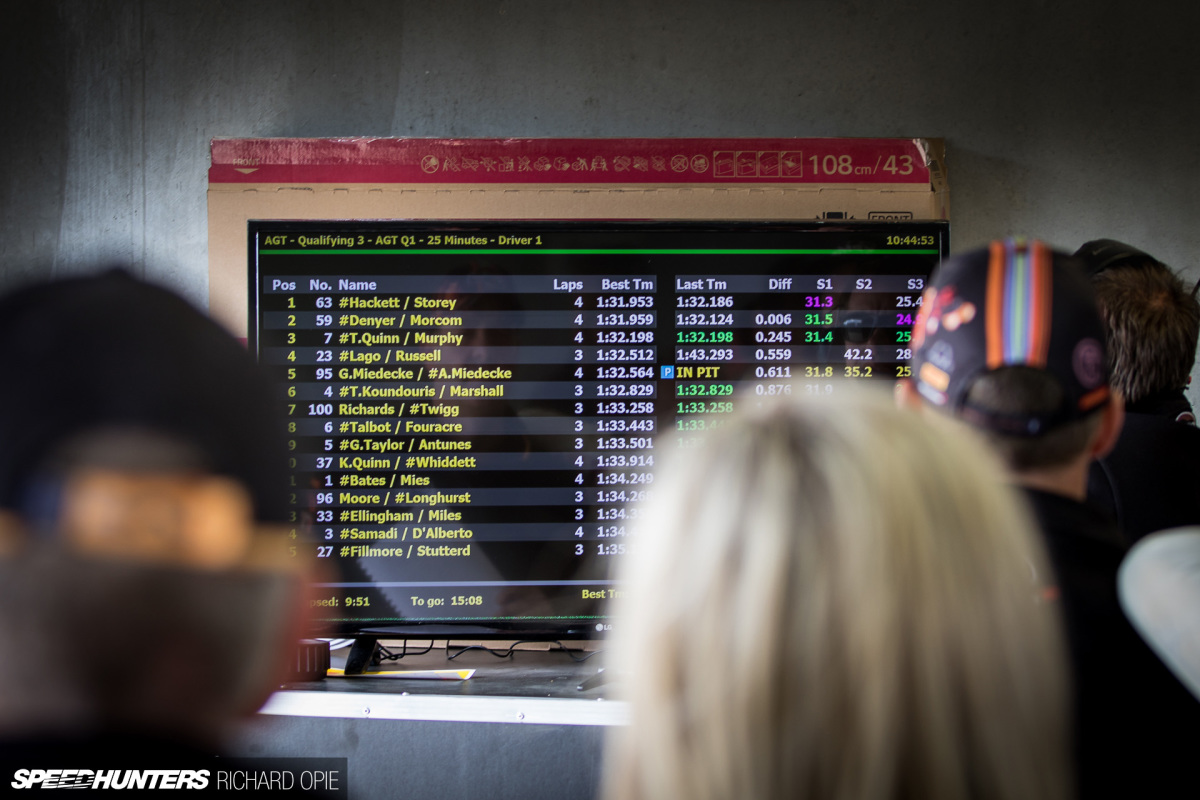 As it turned out, Mike out-qualified Klark by a few tenths of a second. With AGT rules using an average of the two drivers' times to determine provisional qualifying position, the McLaren duo found themselves in 8th overall, with Mike allocated duties to run in the Top 10 Shootout, a single lap dash for final grid position.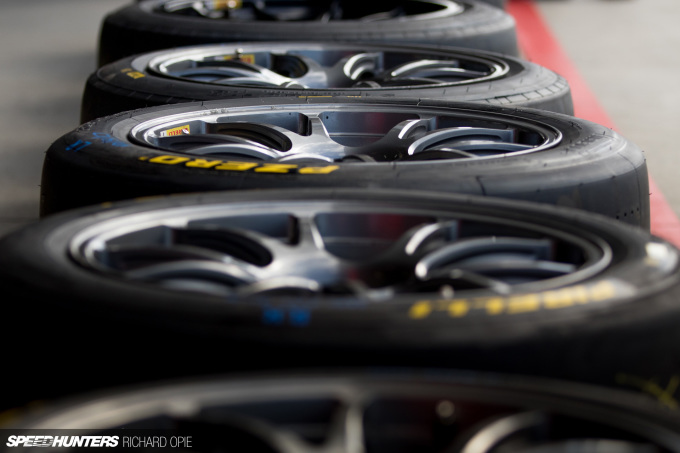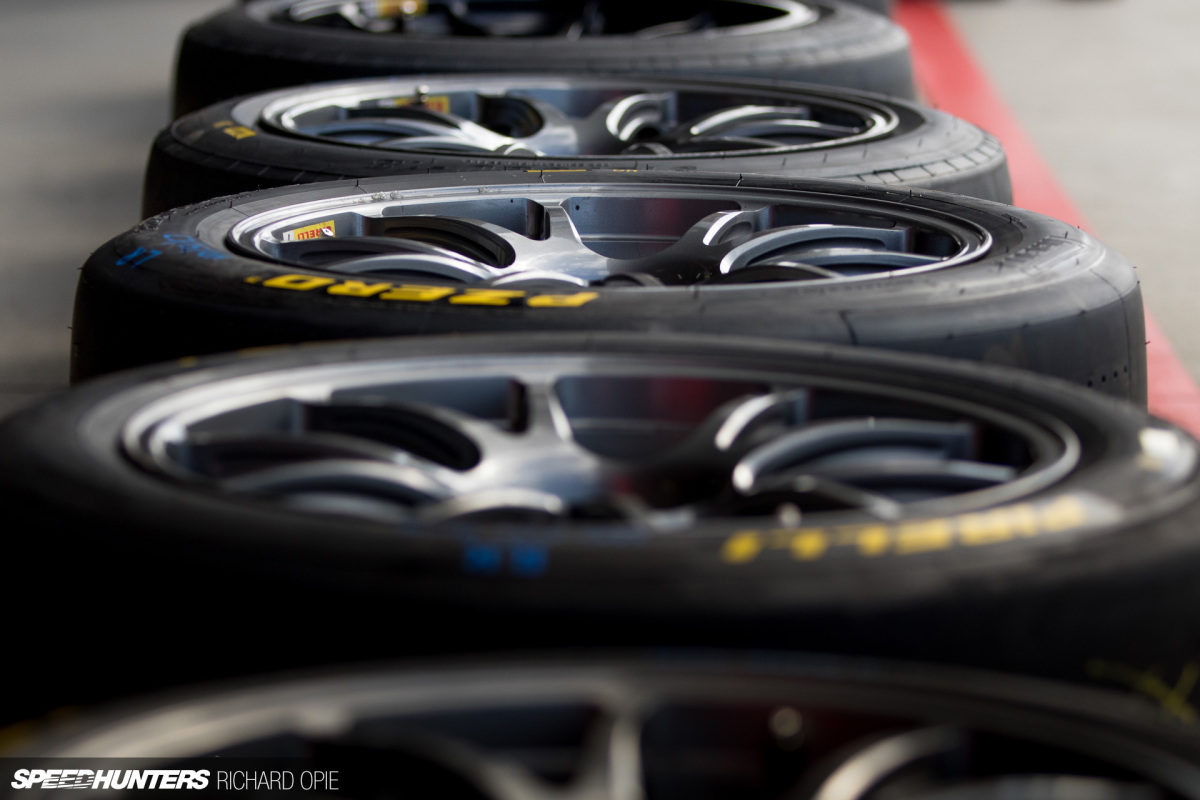 This gave a graphic demonstration of Mike's biggest challenge, learning the characteristics of the tire. Mike reckoned the slicks used on these cars take about five laps to come up to temp. The shootout meanwhile, allowed one warm-up lap then a fast lap. Admitting he probably didn't warm up the treads aggressively enough to begin with, Mike spun the McLaren on the very last corner, with all lap sectors on the dash illuminated in green.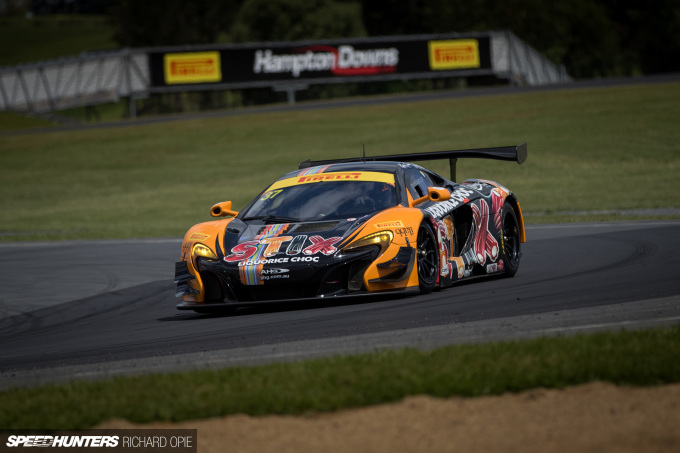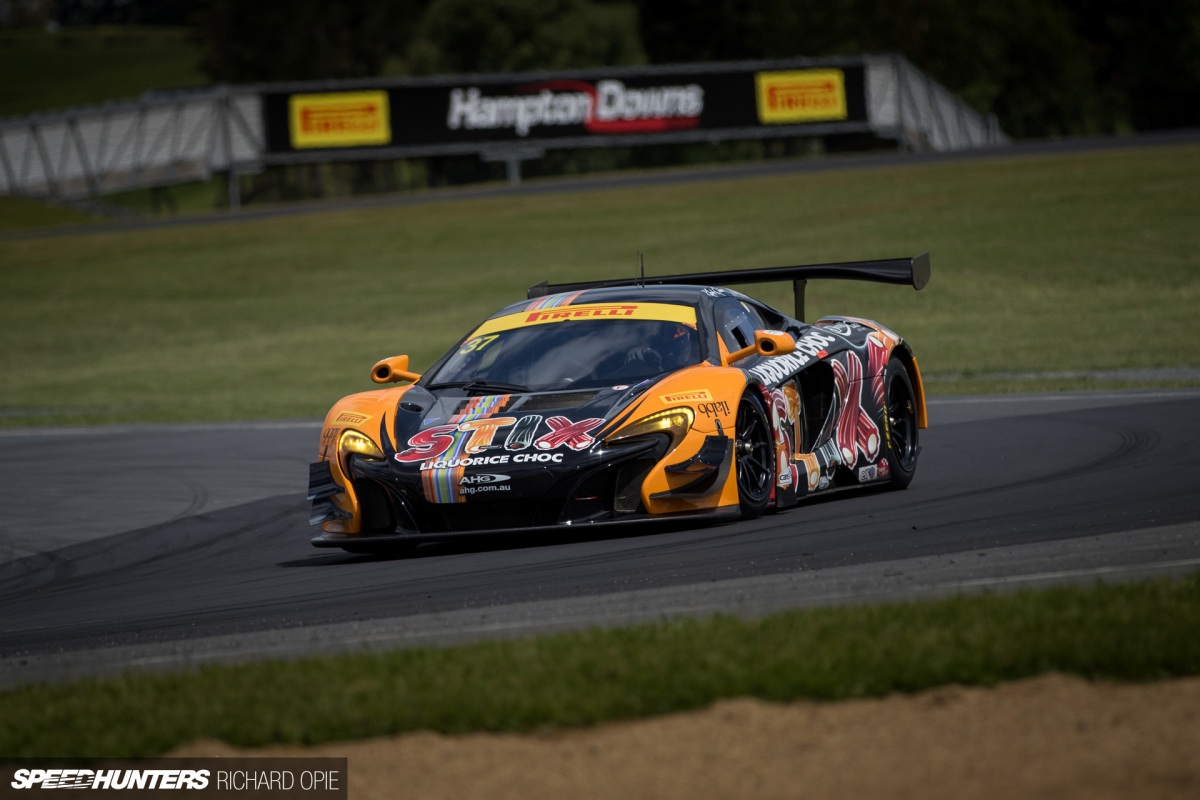 I asked Mike what the margin for error was when a car like the 650S GT3 steps out you. Comparing to say, the RADBUL MX-5, when the McLaren goes, it goes. Unlike a drift tire it's not progressive, the slicks simply cry 'enough' and let loose.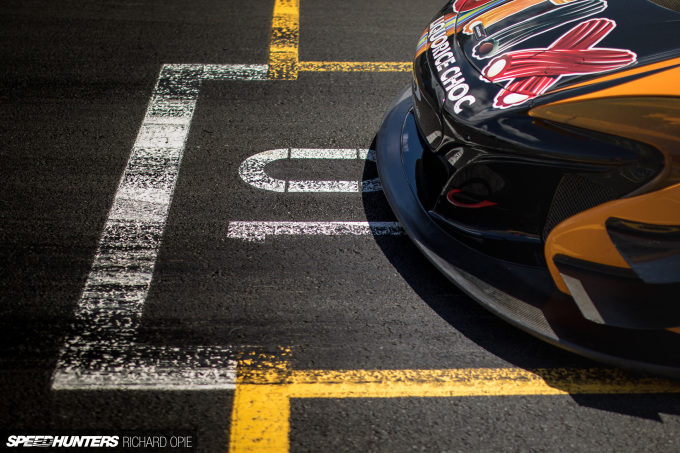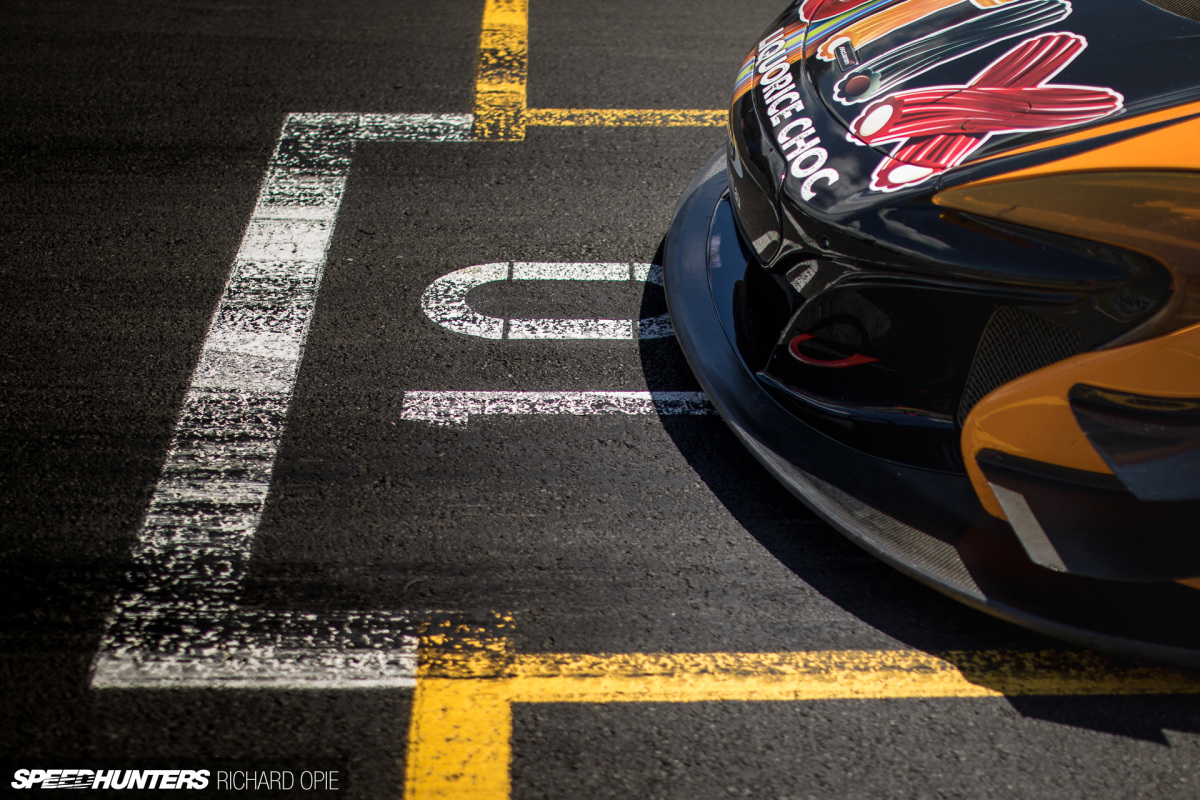 The guys wound up 10th on the grid, still well placed to take on the race. Mike of course being the social media expert that he is wasted no opportunity to let his fans know it was race day.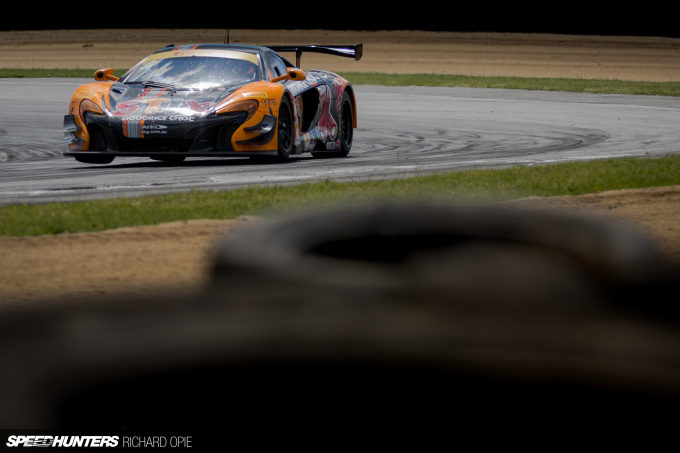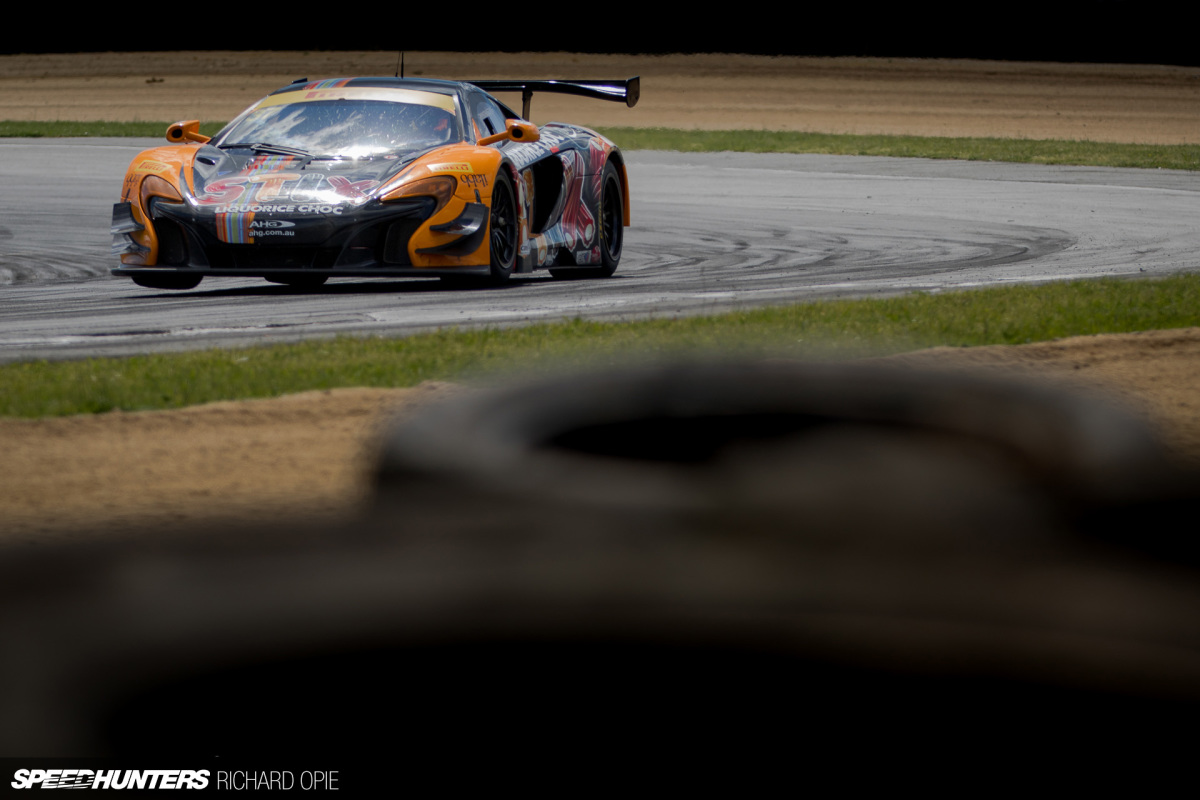 While learning the car and racing to 'keep it green', Mike offered up some thoughts on the race experience itself, banging doors with professional race drivers in million-dollar hardware. Of course it was nerve wracking, but some further drift experience came in handy, especially at the restarts.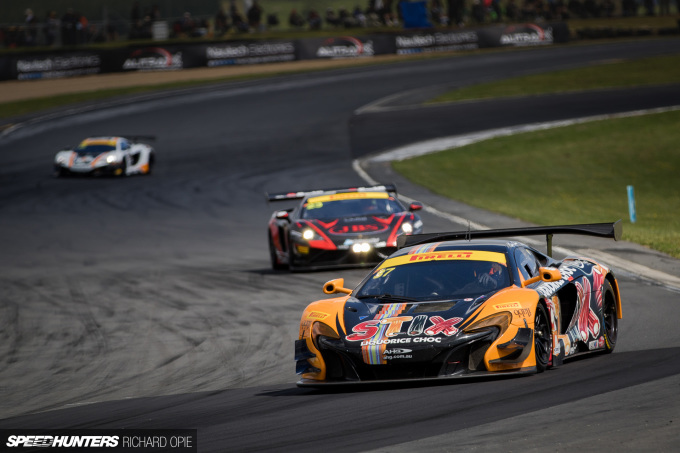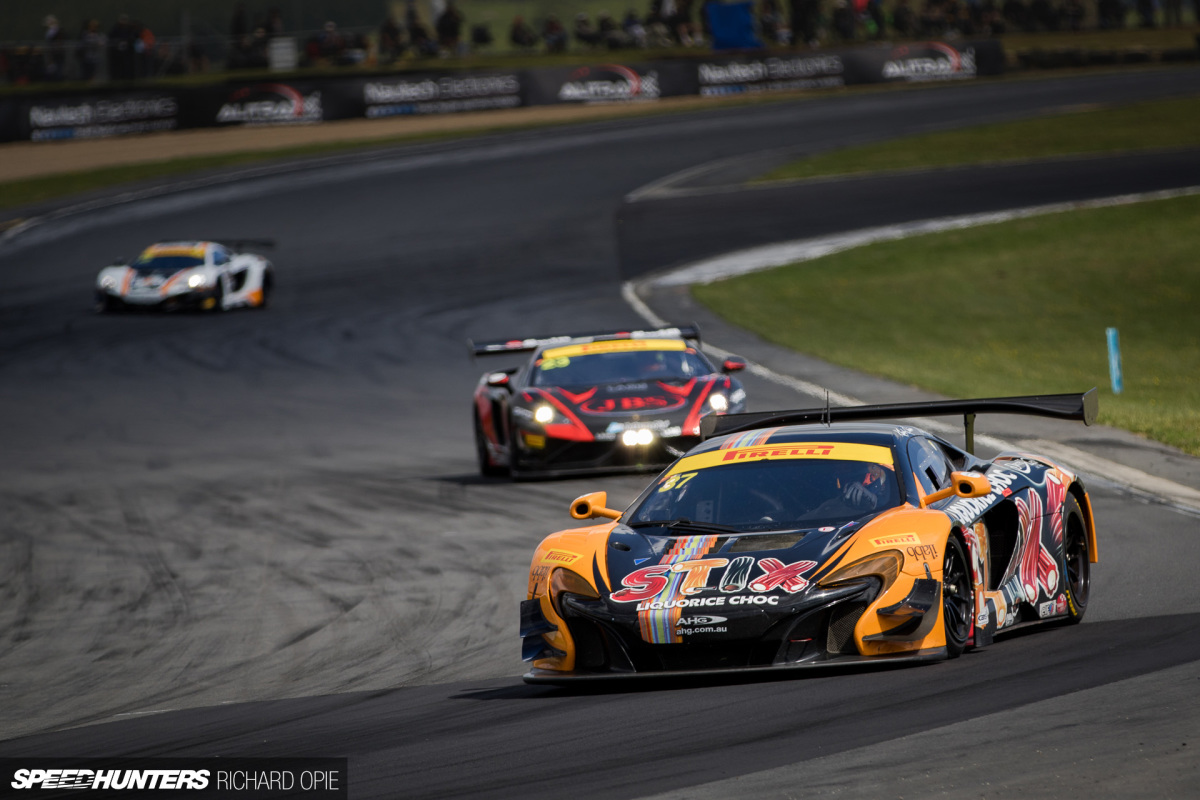 Caught up in a clamour of cars, Mike hypothesized was no different to being caught up in an opponent's smoke on a chase run. To deal with the lack of visibility, Mike makes a habit of looking for reference points on track. Using this tactic he did similar for Hampton Downs, and on the restarts or in traffic claimed he found himself in good stead, being able to focus on the track instead of the other cars.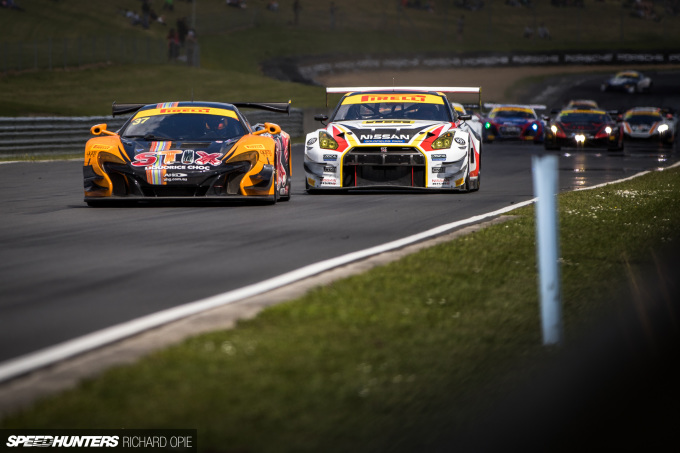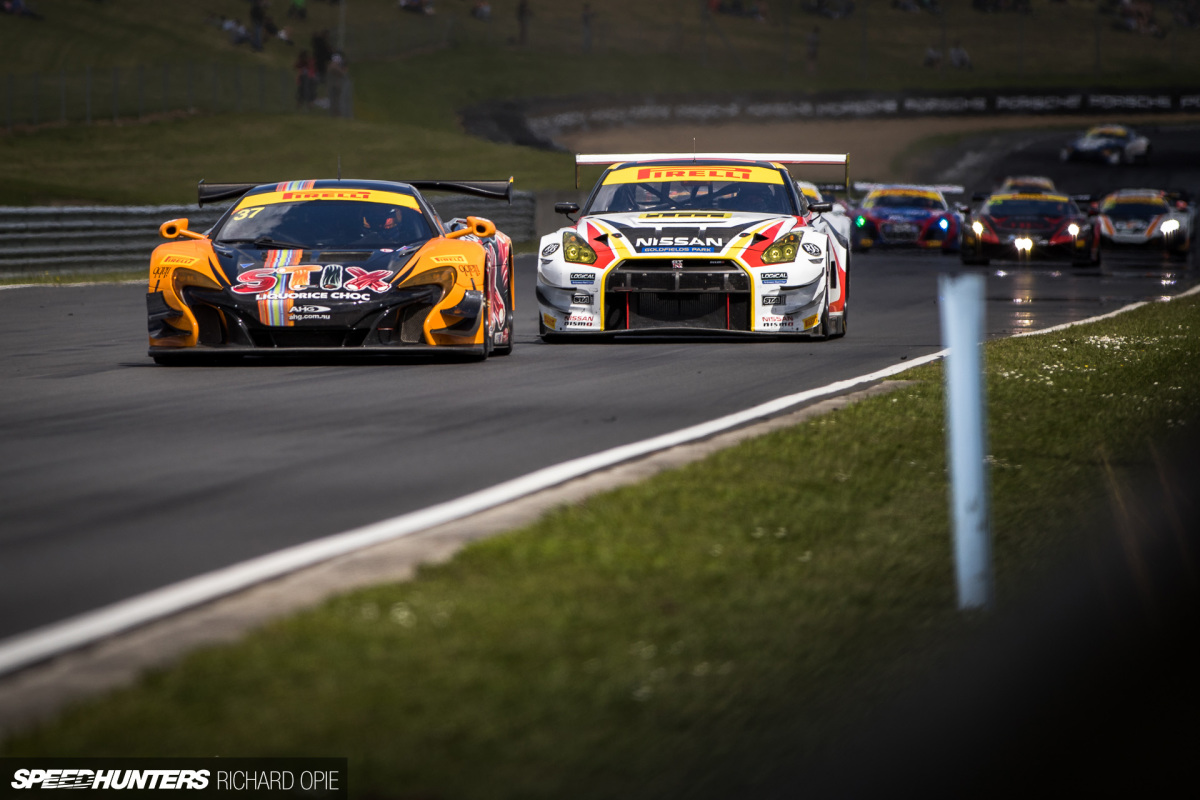 It was in this situation he made his first pass under race conditions. Mike took over from Klark during a pit stop he describes as "funny, with some high fives and a hug," got out amongst safety car traffic then made a pass under the green.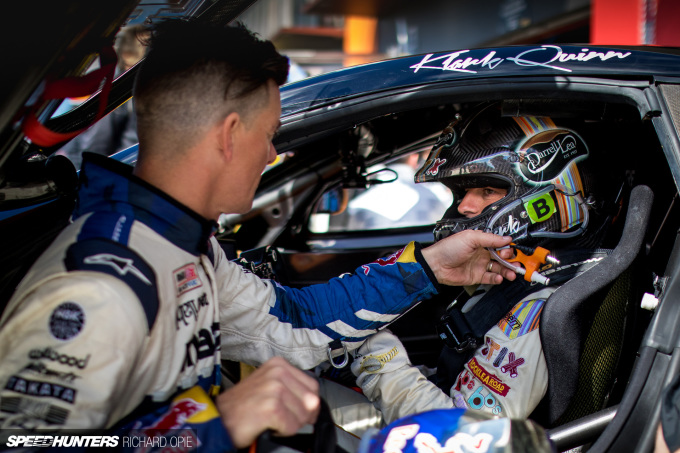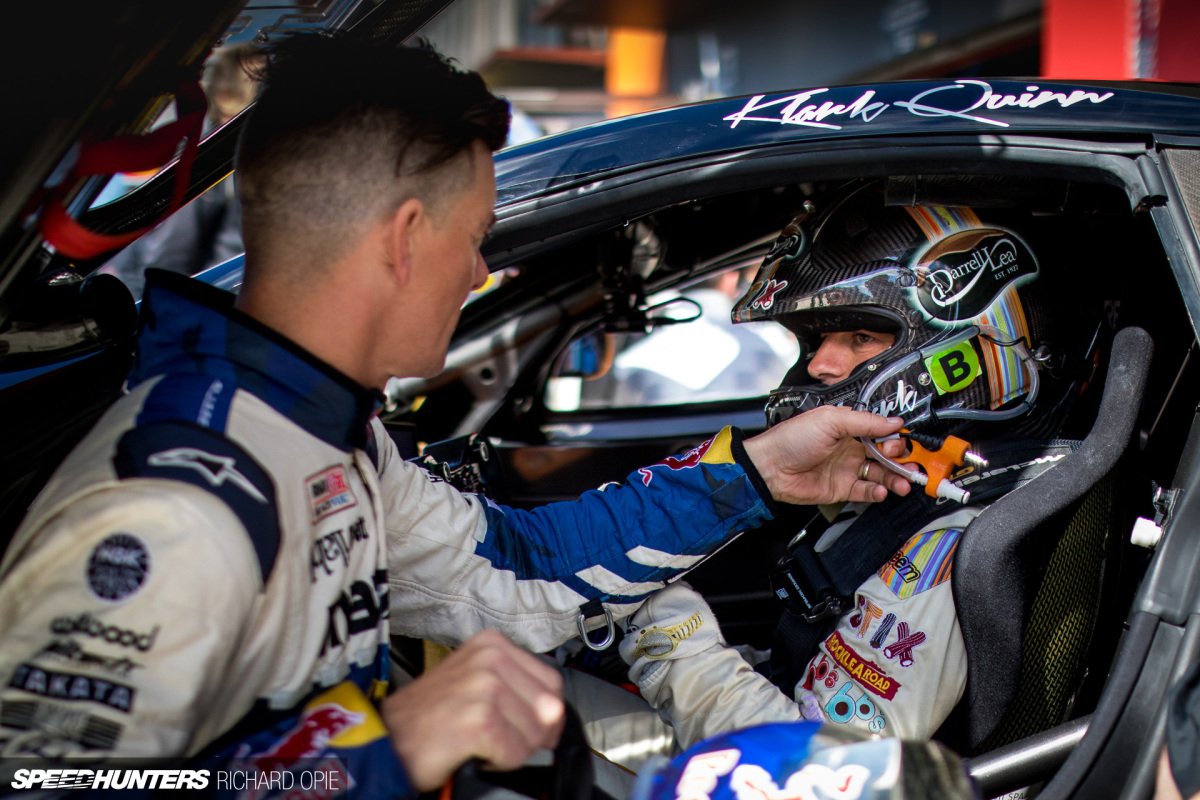 It was the first of many, with Mike working his way through the field from 16th position following the pitstop (due to a complex pit stop rule in AGT) and passing 10 cars during a 52-lap stint to finish up 6th before handing over to Klark for the run home.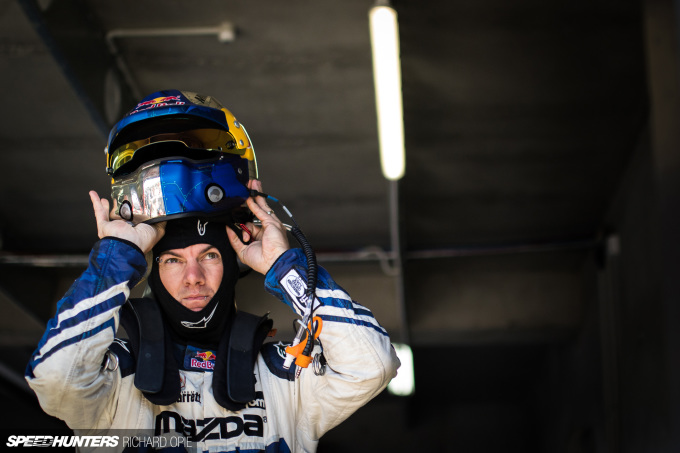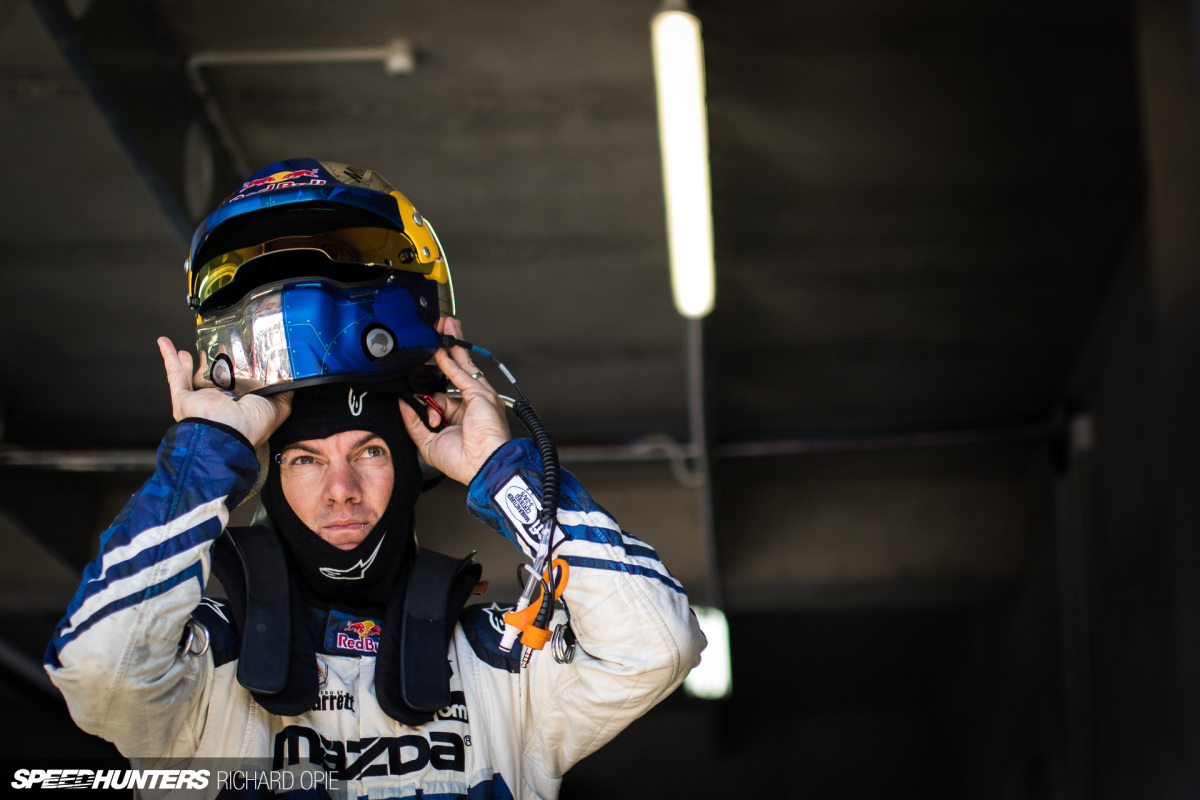 And the result? 8th overall. Mike stood in the pits watching Klark pick off four cars after re-entering in 12th. The smiles said it all. "Absolutely freakin' amazing," was the summation.
On a final note, I asked if this the opening of a new chapter for Mad Mike. While he didn't let anything on, I'd be surprised if this isn't the last we see him circuit racing.
Richard Opie
richy@speedhunters.com
Instagram: snoozinrichy