If there's one thing you can expect to find at a Mooneyes event like the annual Street Car Nationals in Odaiba, Tokyo, it's cars built with a rather evident sense of humor. We've seen all manner of stuff at previous events; you might even remember the Hako-kei-tora that stopped me in my tracks last year.
This year there was one crazy build that stood out above all others, this Honda Odyssey from U8 Works.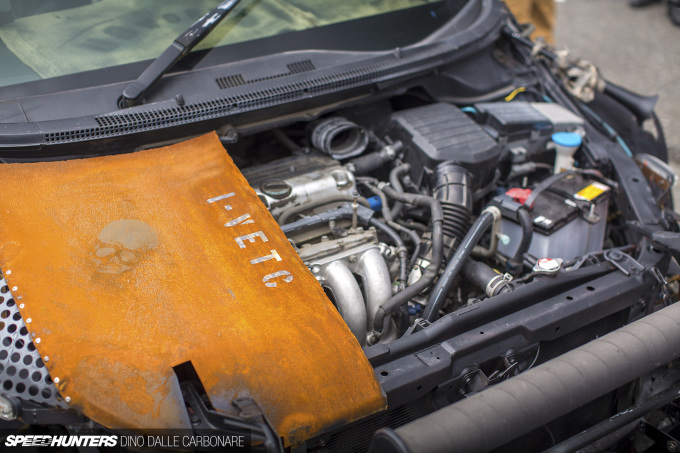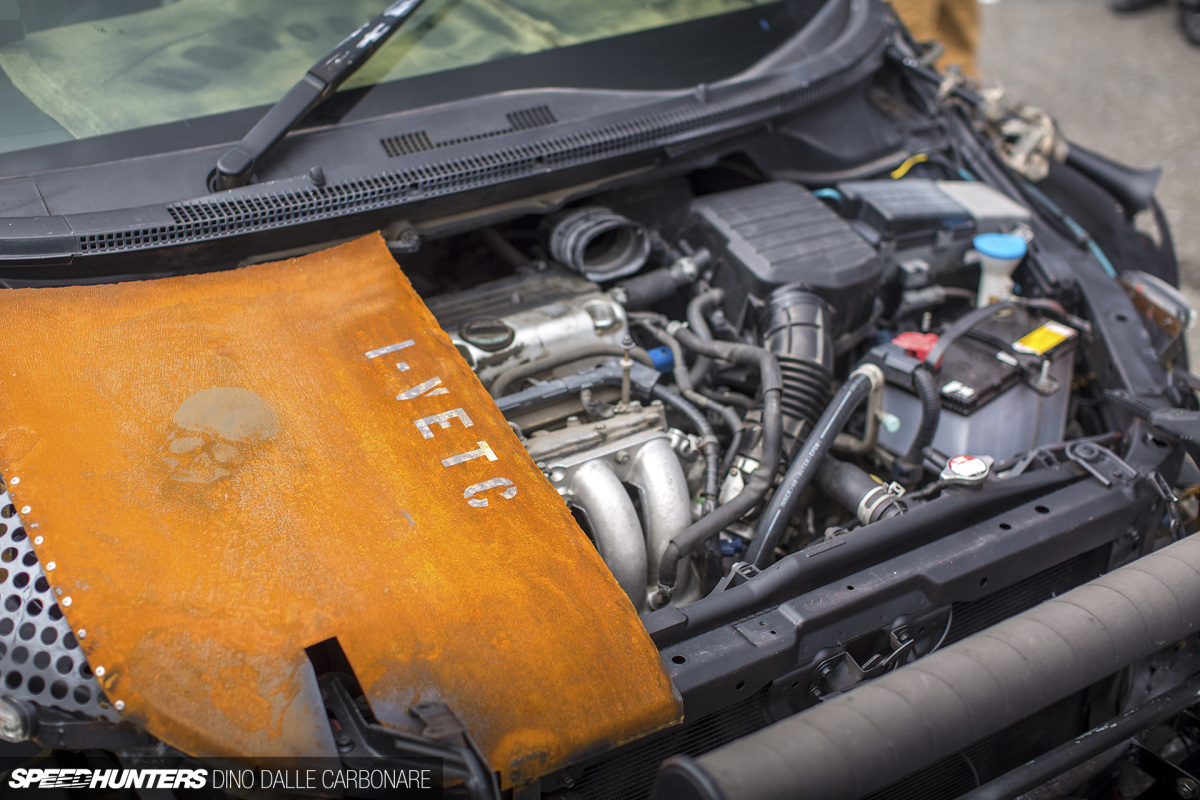 Maybe if you were alive in a post-apocalyptic world or one where zombies roamed free, this is the sort of vehicle you'd consider putting together.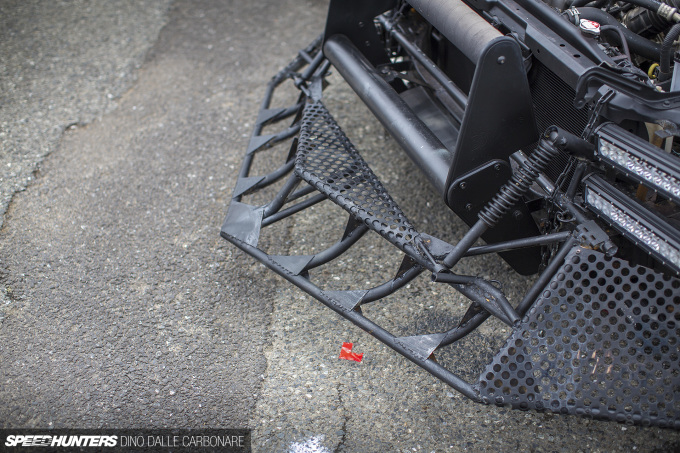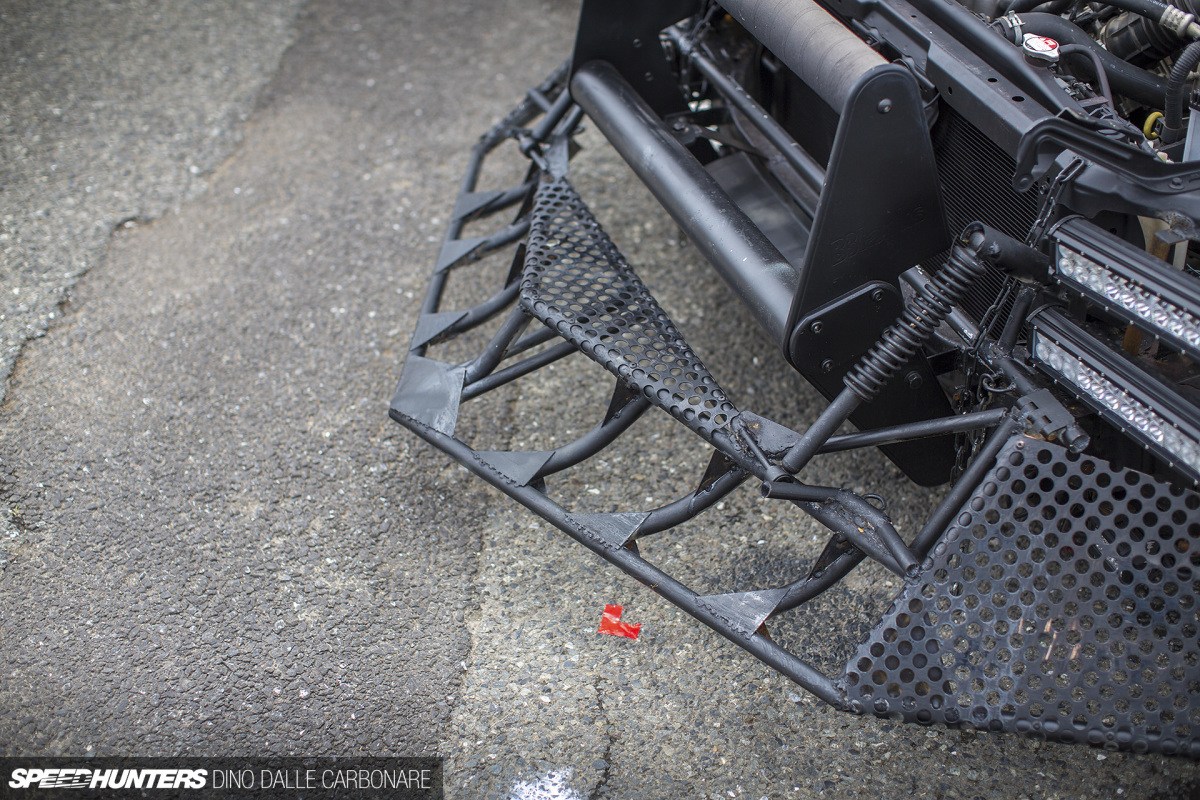 The snow plough front end is meant to scoop up miscellaneous junk, cars, corpses, and push them out of the way. I love how the whole thing has articulation and a pair of dampers to soften blows.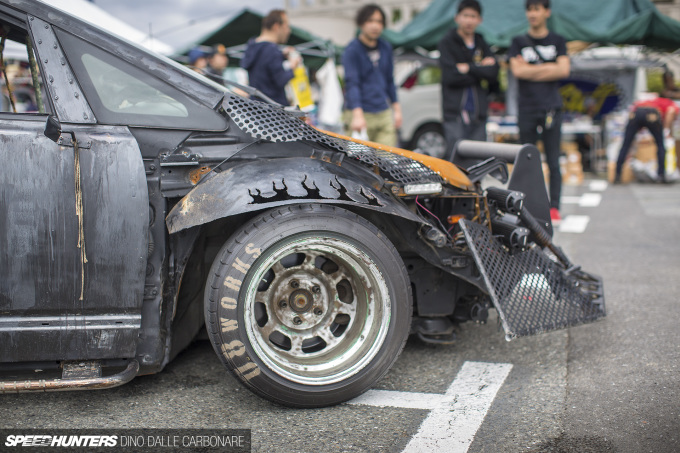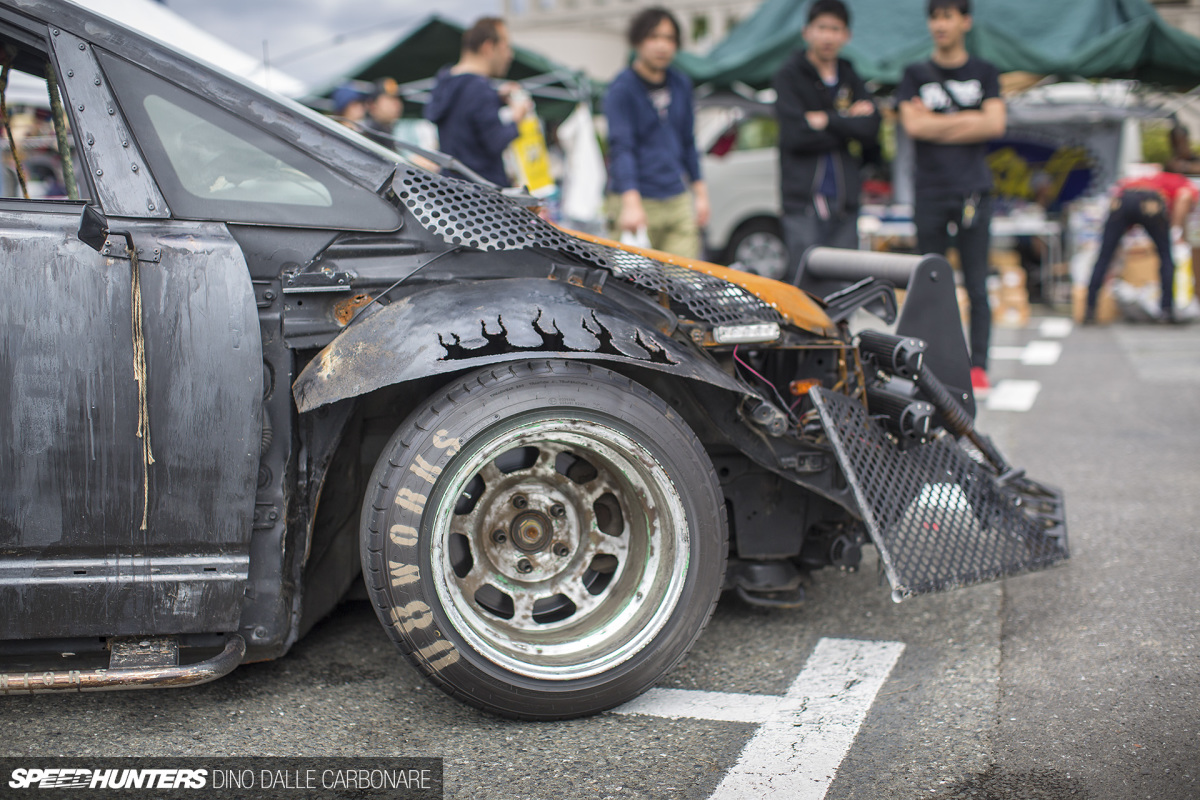 And you couldn't possibly build such a contraption without giving it a menacing presence, something the custom fender flares and stretched tires help to achieve.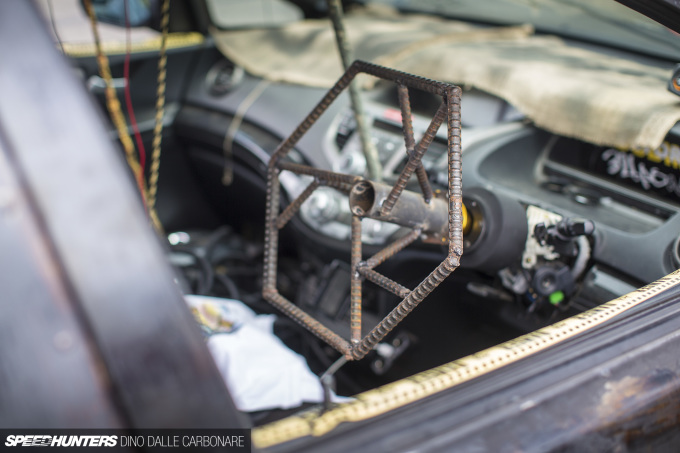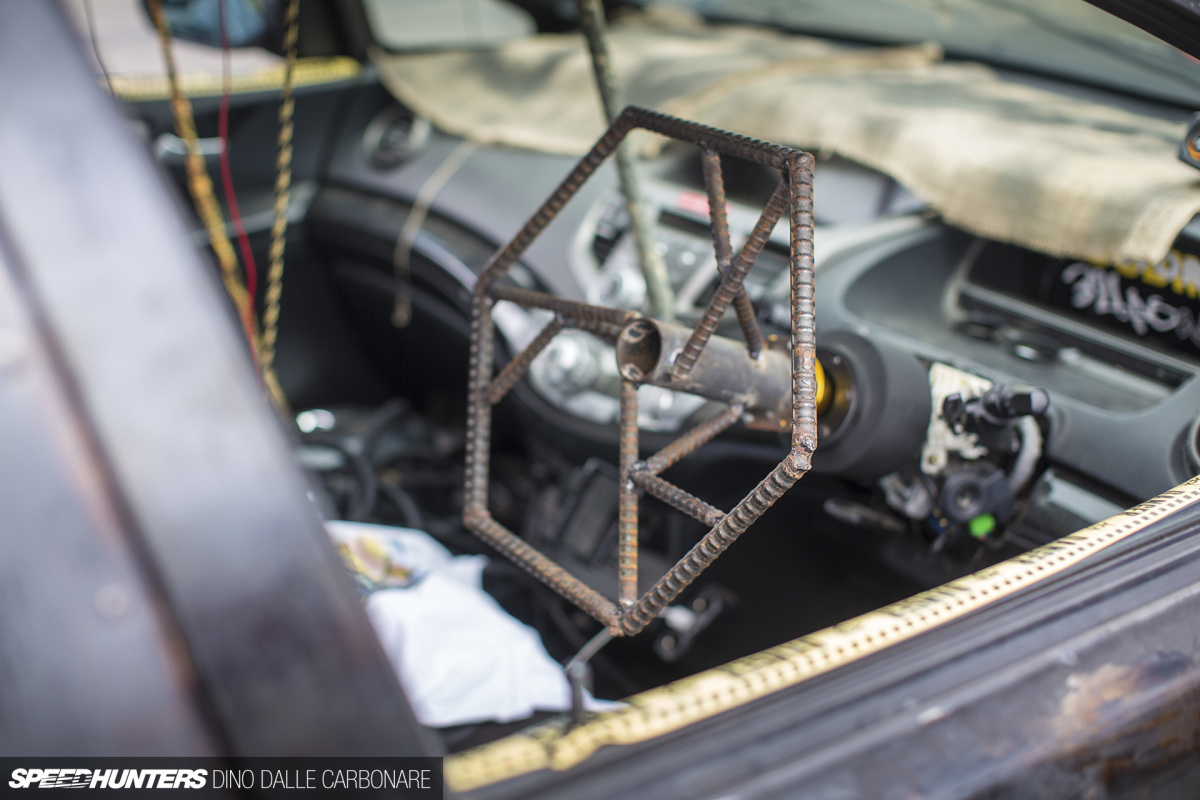 And because comfort wouldn't be a priority any longer, you wouldn't even mind that every time you drove the thing it would cut your hands and give you tetanus.
Here's a closer look at the steel fender flarings. Maybe Fictitious Messiah is that the name of the project. I'm scared already…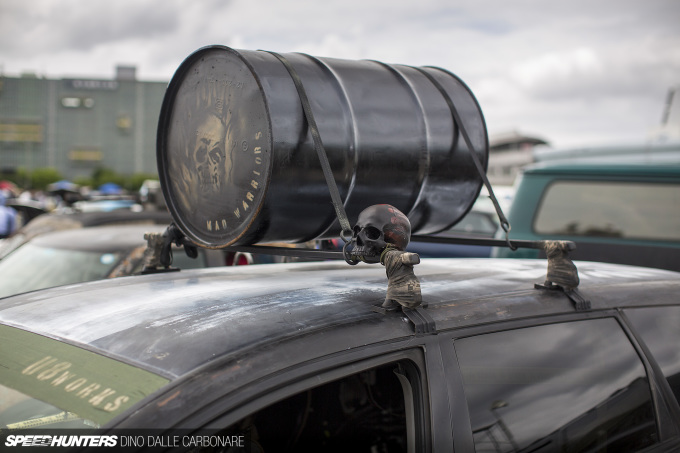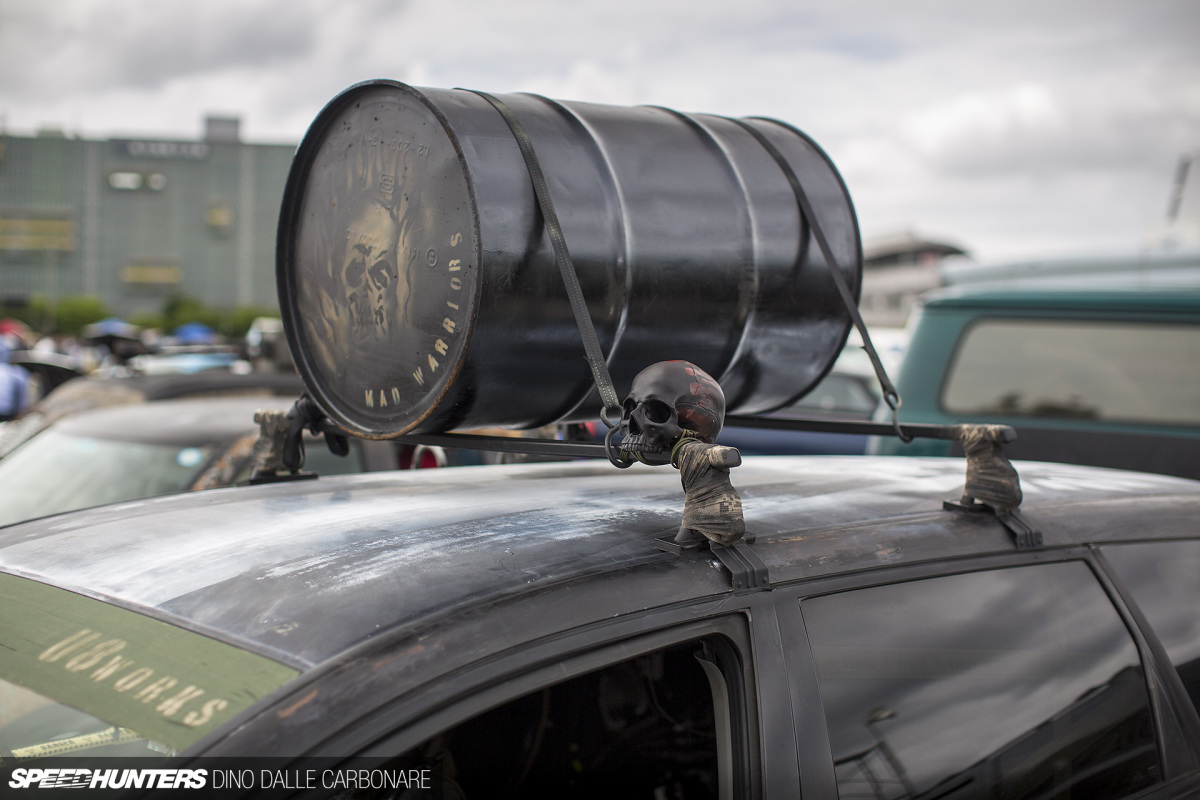 If you're driving around an abandoned city eliminating zombies and happen across a gas station, you could even stock up on some fuel by storing it in the roof-mounted 55-gallon drum.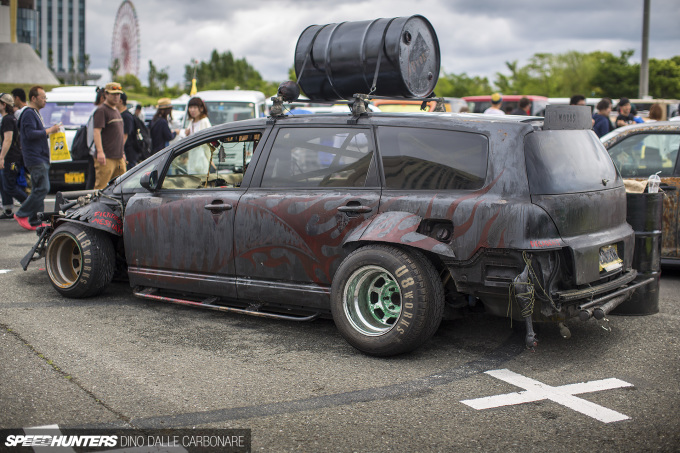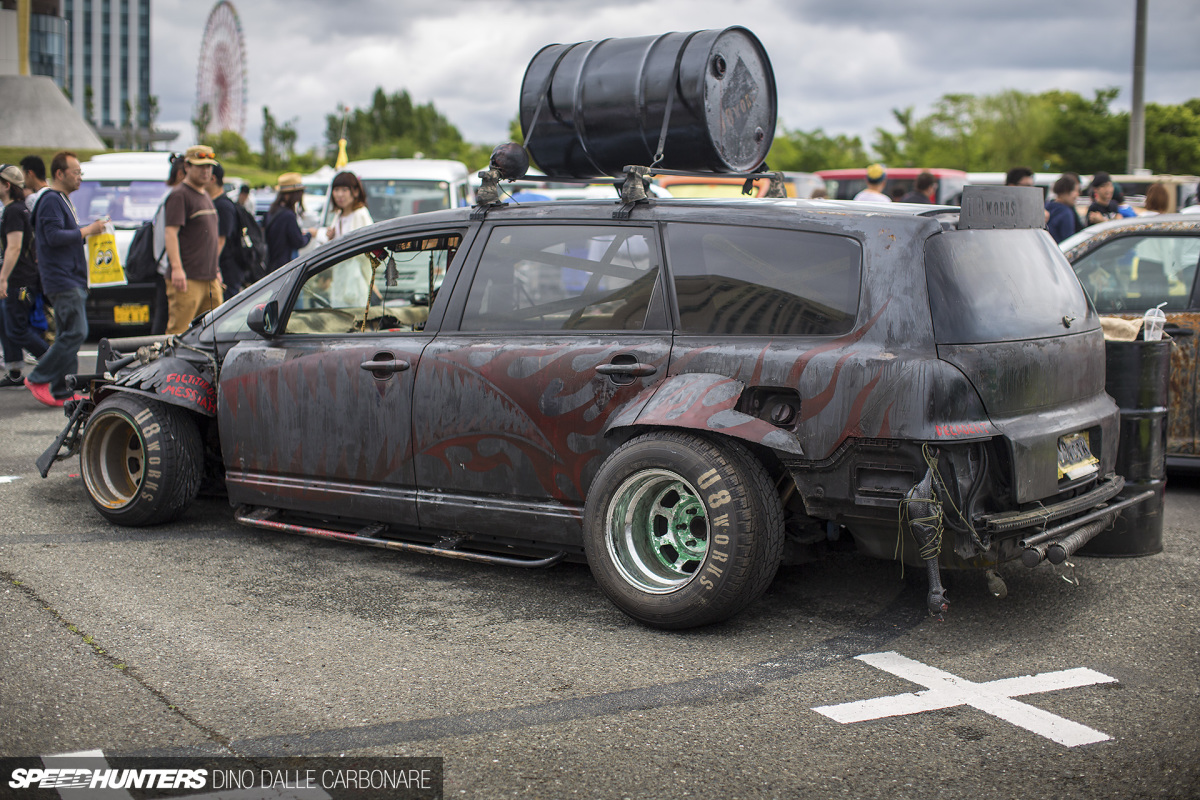 We've seen a ton of modified and customized Odyssey vans in Japan over the years, but I'm pretty sure I won't be forgetting this one any time soon.
Dino Dalle Carbonare
Instagram: speedhunters_dino
dino@speedhunters.com