From Internet To In My Face
RWB is more than fibreglass. It's more than a style. There's an intangible quality behind the scenes that inspires a deeper level of devotion both in owners and fans alike. I was hopeful the movie premiere of RWB – Life After Birth held recently in Melbourne, Australia would shed some light on what elevates RAUH-Welt Begriff to near mythical status.
For many years, RWB was something that only existed on the internet for me. I was an instant fan of the tough look and Nakai-san's seemingly zero f**ks attitude; what I didn't initially understand was the extra level of pride owners displayed when I'd watch a build clip or read a story. These lucky few who get to garage a piece of Nakai-san's art talk of their creations more like the birth of a child and less like a car project.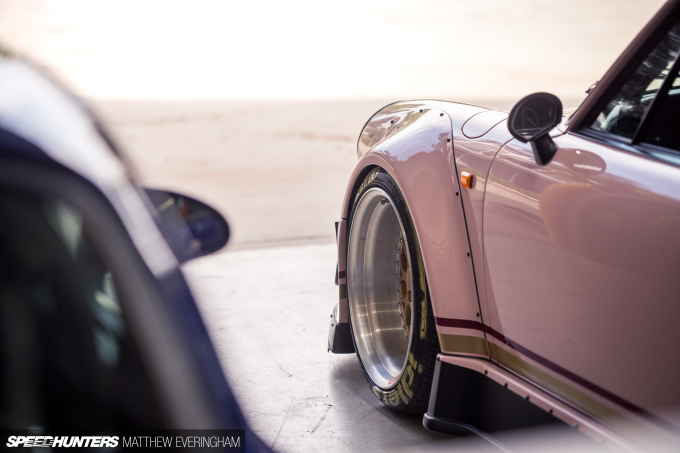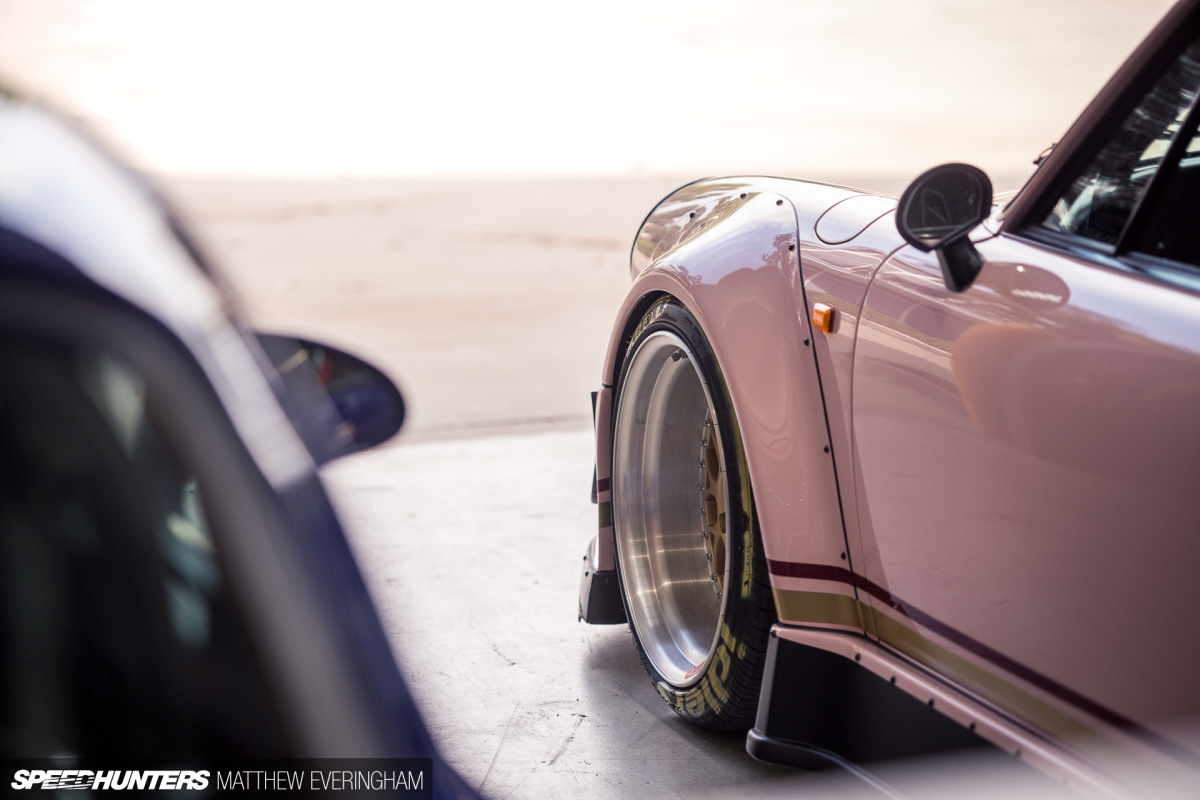 Once Akira Nakai embarked on his RWB World Tour my fire of interest was once again sparked, and I made sure to check out the majority of completed builds. Again, the cars were amazing, and once more I was intrigued by the devotion displayed by owners. I'm assuming that outside of a few emails Nakai-san and these owners were complete strangers, but after a week in each country the locals all looked to have adopted this Japanese mad man with a band saw, fibreglass and some Sikaflex, into their families.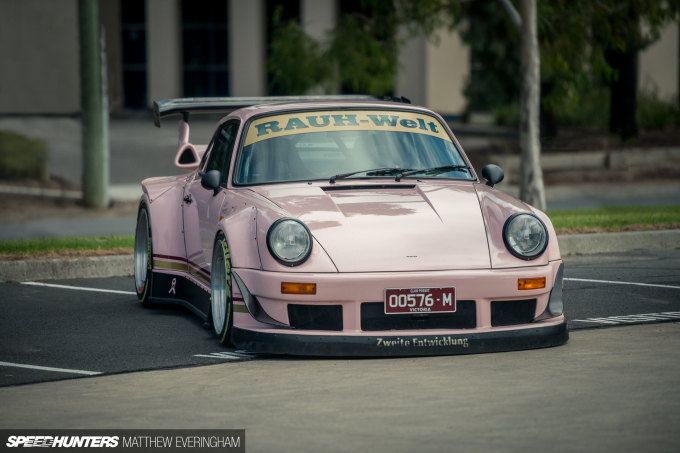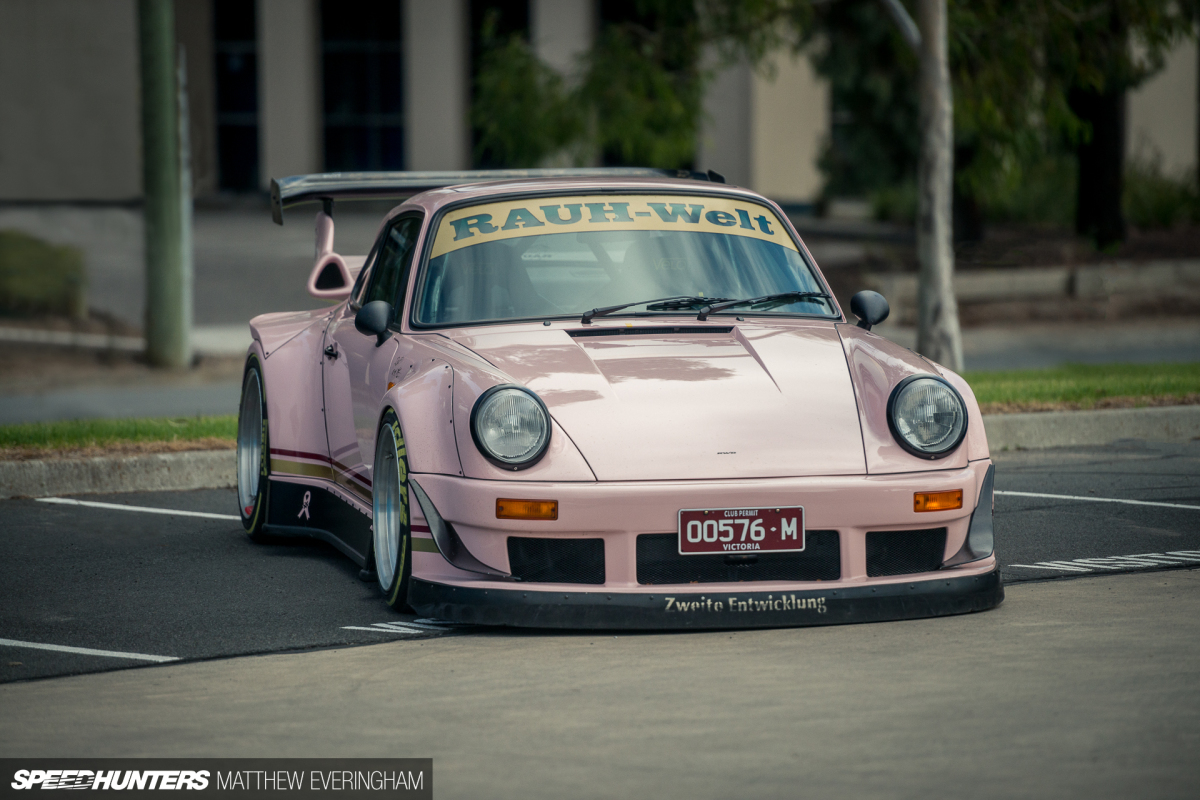 When I first heard rumors of Australia's own 'Rough-World' build I was excited. Yes, I was excited for the unknown owner, but more so I was excited because Australia, as isolated as it is, was about to be included in something special. Now I have no ties to this car, and at the time I didn't even know who the builder was, but I still felt some level of pride. Australia was finally going to be a part something that future generations of car fans may very well look back on and lament as the glory days.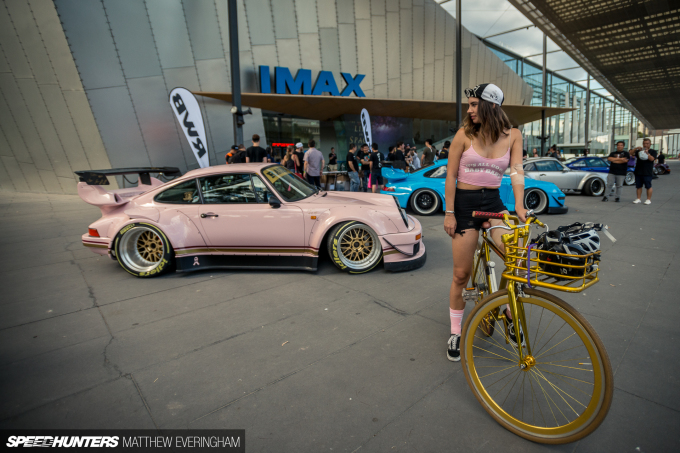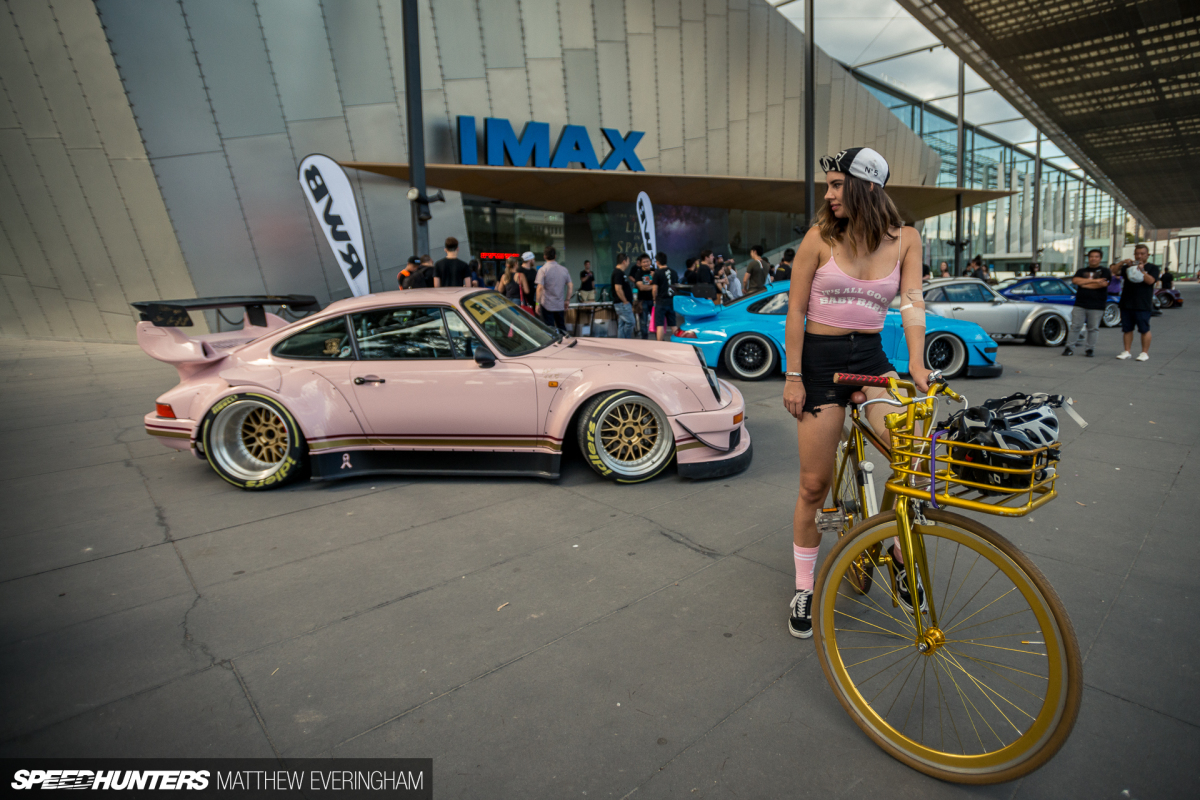 The 2015 Yokohama World Time Attack Challenge would be the first time I'd lay eyes on Southern Cross, our first RWB. I'd seen a million images of the build online, but I'm the kind of guy that needs to see something with my eyes and touch with my hands to fully appreciate it. Chern Wong's Porsche did not disappoint. Not only was the first time I'd seen SoCro, as they call it, it was my first face-to-face experience with an RWB build.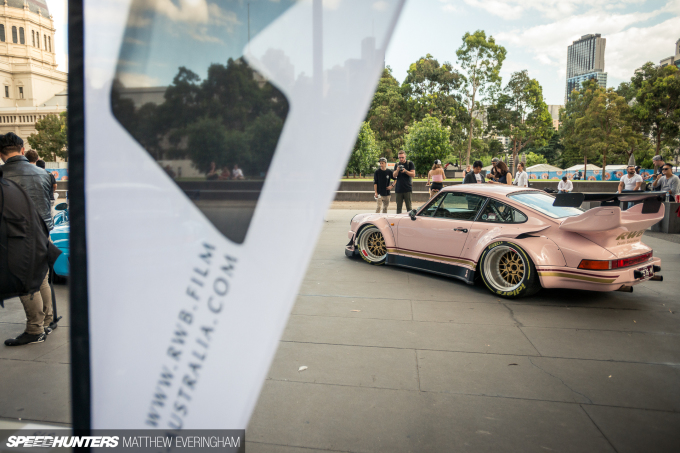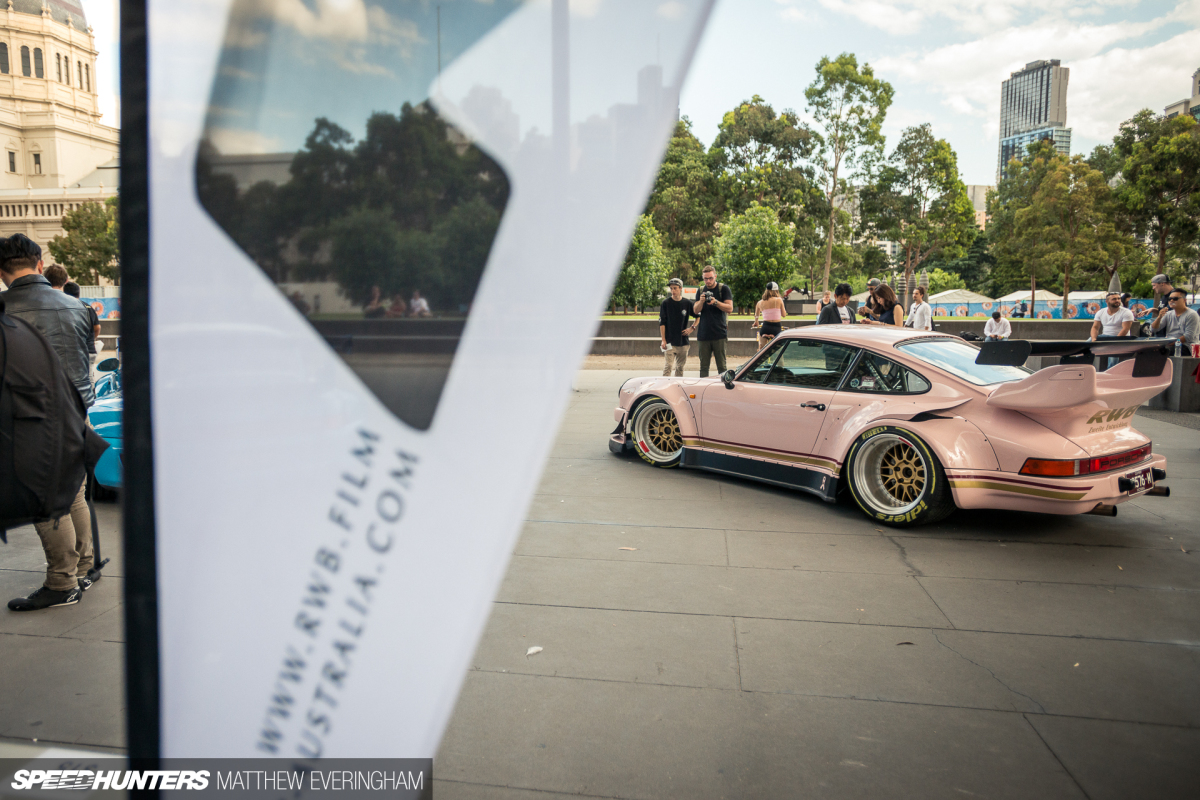 I honestly didn't expect the finish quality to be so high. I guess the 'Rough-World' moniker must have played on me. I'd watched the chain-smoking, coffee-swilling Nakai-san freehand cut into dozens of panels and fit his kits in all corners of the globe with little more than his own bare hands, one closed eye and a tape measure. Clearly I'd underestimated the man. He's an artist.
Listen to me. I'm starting to sound like one of them.
Meetings & Greetings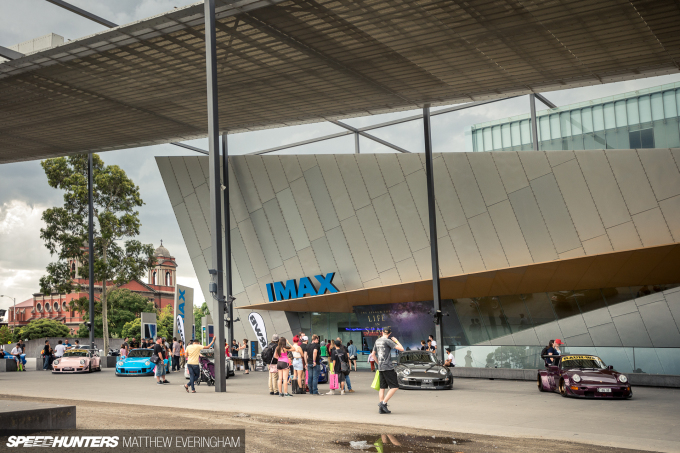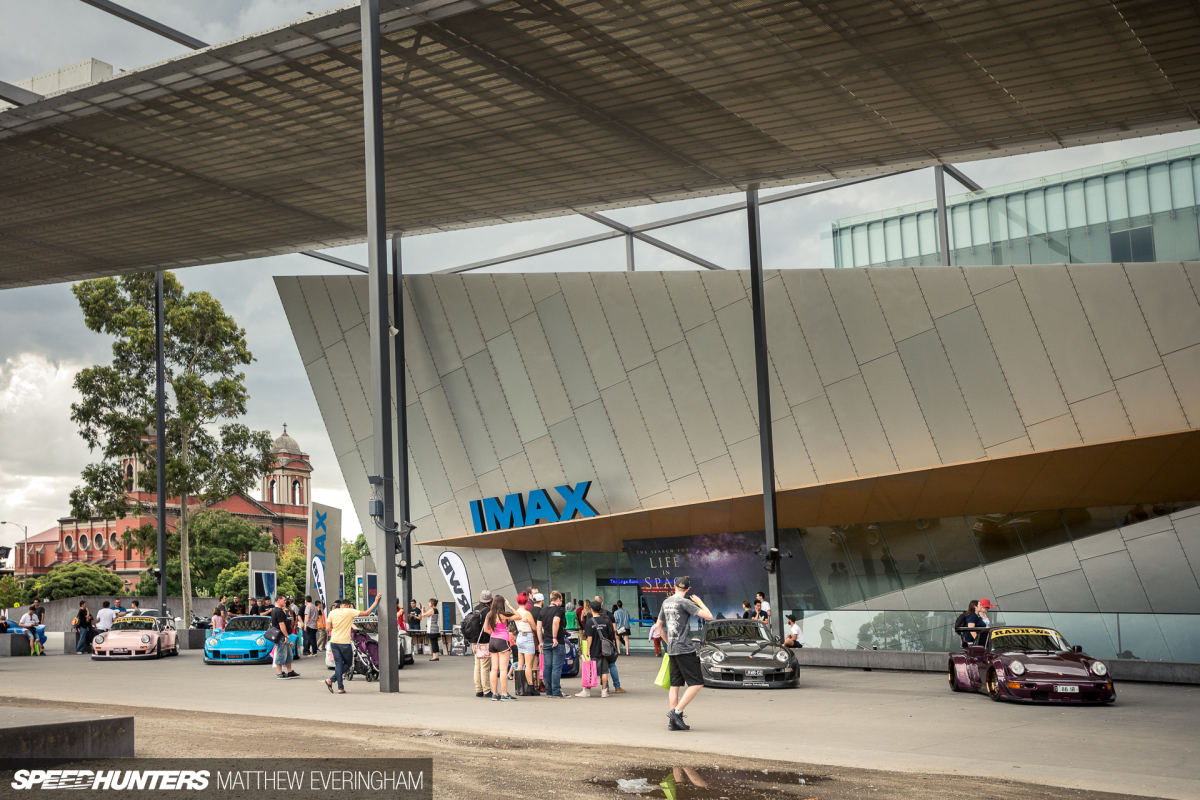 Fast forwarding to the current day. I've just landed at Melbourne Airport and need to meet up with Nakai-san, his good friend Toshi, and Ian 'Mr World Time Attack' Baker. Nakai-san and Toshi looked pretty good for having just jumped off a 15-hour flight. With a fresh supply of caffeine in our collective bloodstreams and a healthy dose of nicotine for our honored guest, we made our way to Melbourne's IMAX cinema for the world's first full-length feature RAUH-Welt film.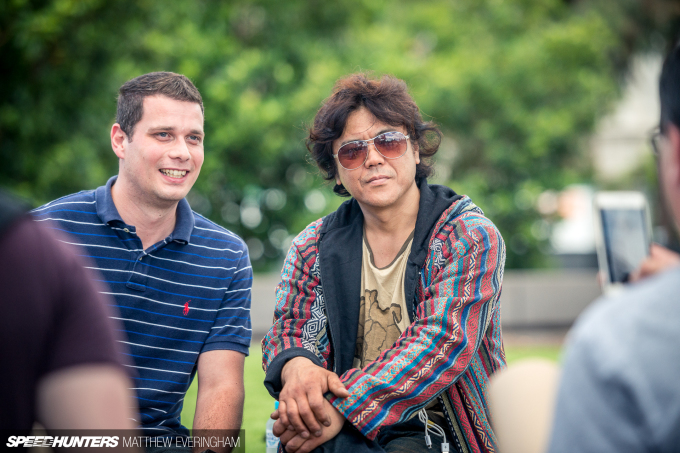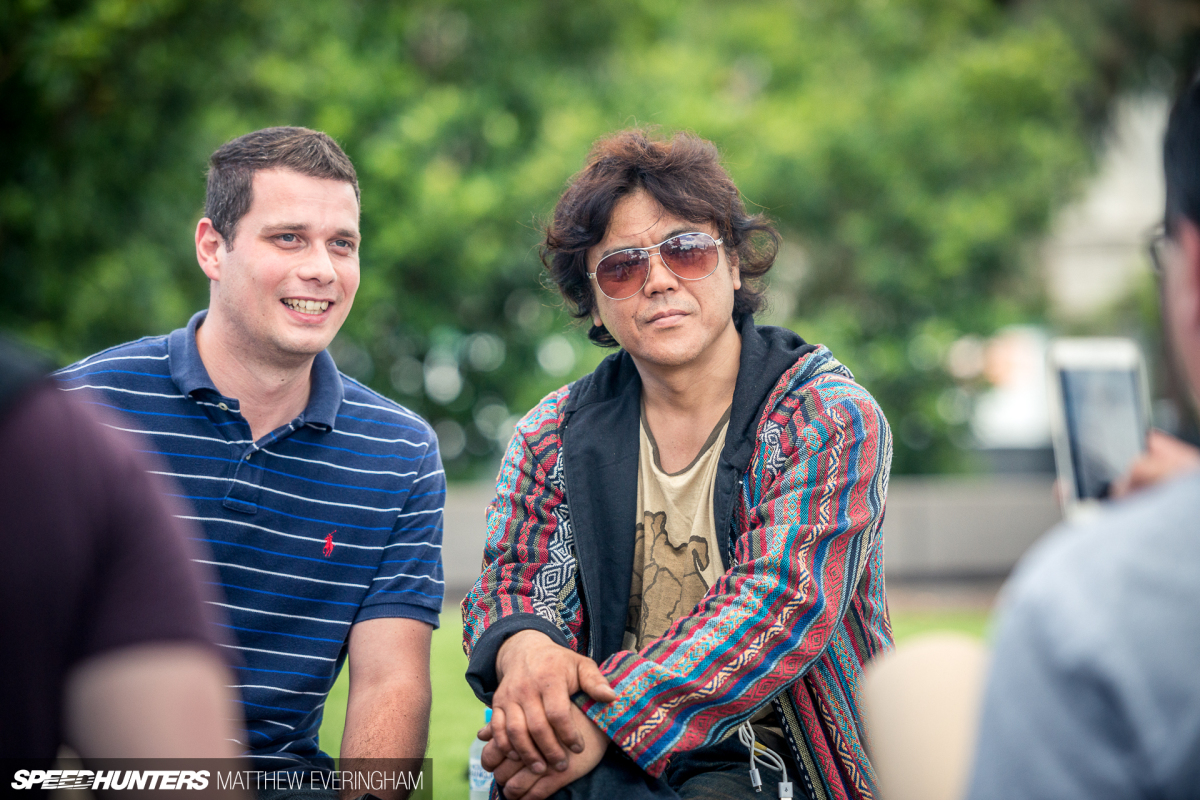 Literally as soon as we arrive, Nakai-san comes back to life as he's swamped by fans. Thirty seconds ago he looked like he needed to hibernate for a month, but here he is signing everything from skateboards to steering wheels. More than that, his appreciation for the fans and friends mirrored that of every owner/builder I'd noted earlier. Clearly he wasn't taking the massive effort for granted from the hundreds of fans who'd come to share a minute of time with him and to be one of the very first to see the film. Not only had many people traveled from across Australia, fans from as far Poland, Malaysia, Japan and New Zealand were all present. Our New Zealand cousins from the 'Far East Island' had also brought along three of their own RWB builds to be united with their Australian counterparts.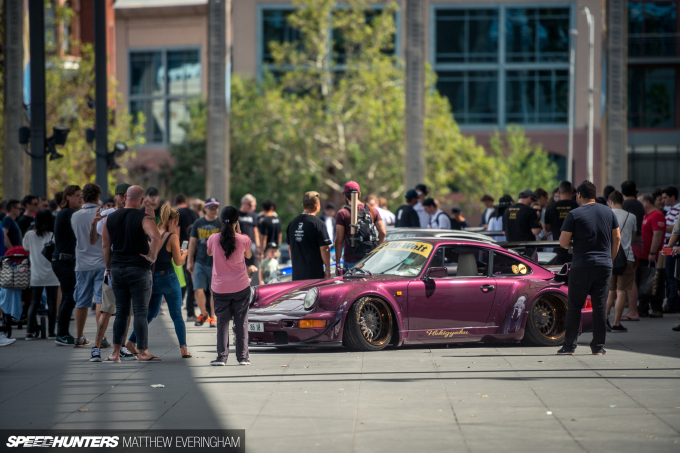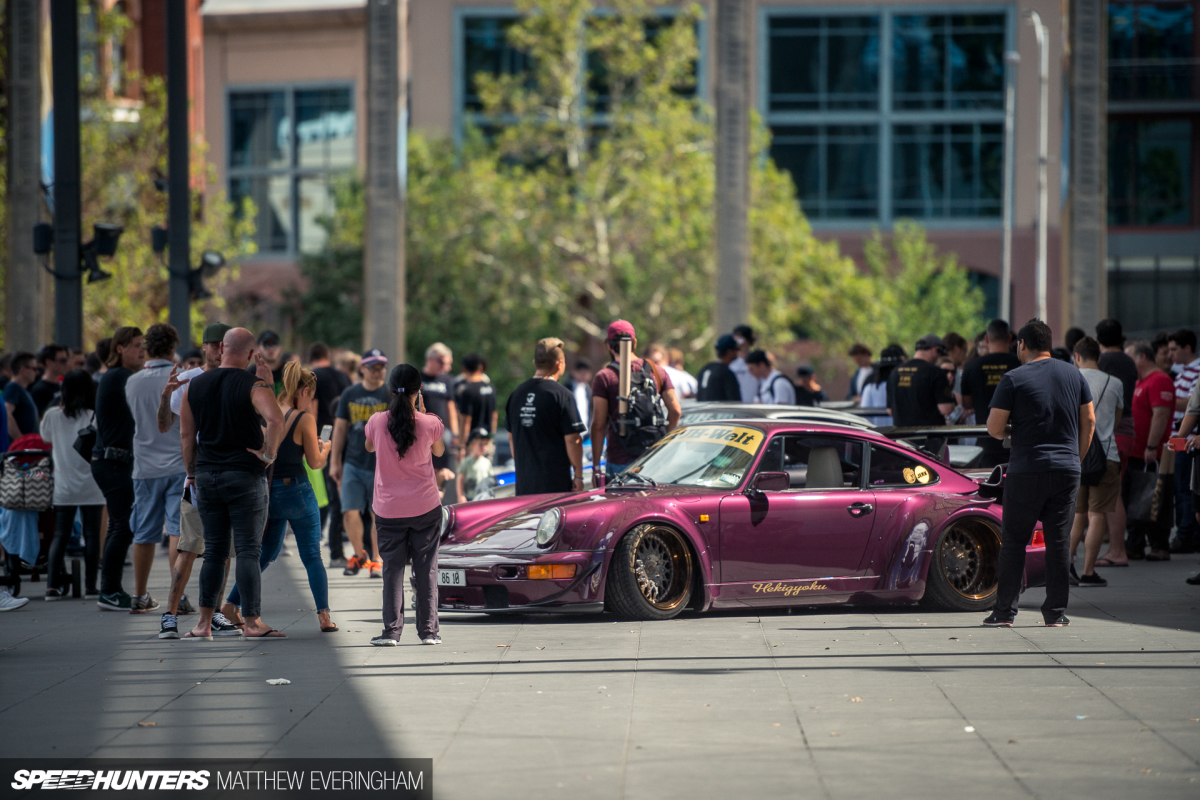 I'd spent half hour with the man, and only seen him with the crowd for five minutes, but I was getting it. There are few living souls that inspire this level of connection within their chosen community. The owner's circle of RWB isn't just about ownership of a unique car, it's about belonging to a global family of like-minded enthusiasts. Fans who've had contact with the owners and builds understand it, and after a short time without a computer screen between us I was getting it too.
RWB – Life After Birth
I entered the cinema armed with popcorn and a cold beverage. We were the last few to make our way in and the entire cinema was a buzzing with anticipation. I'd seen two teaser trailers and both looked good, but like completely different films.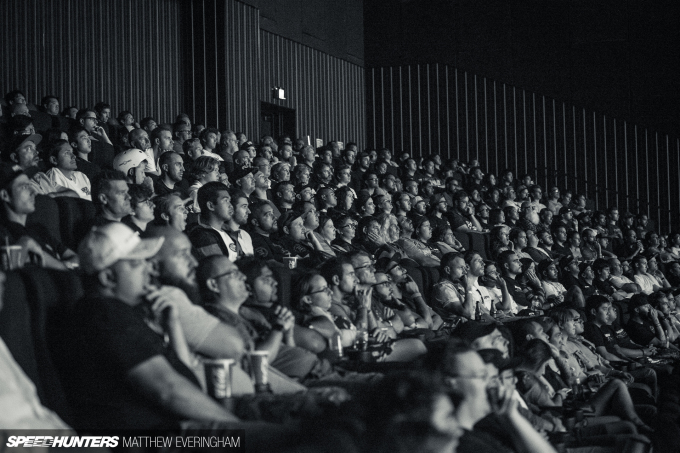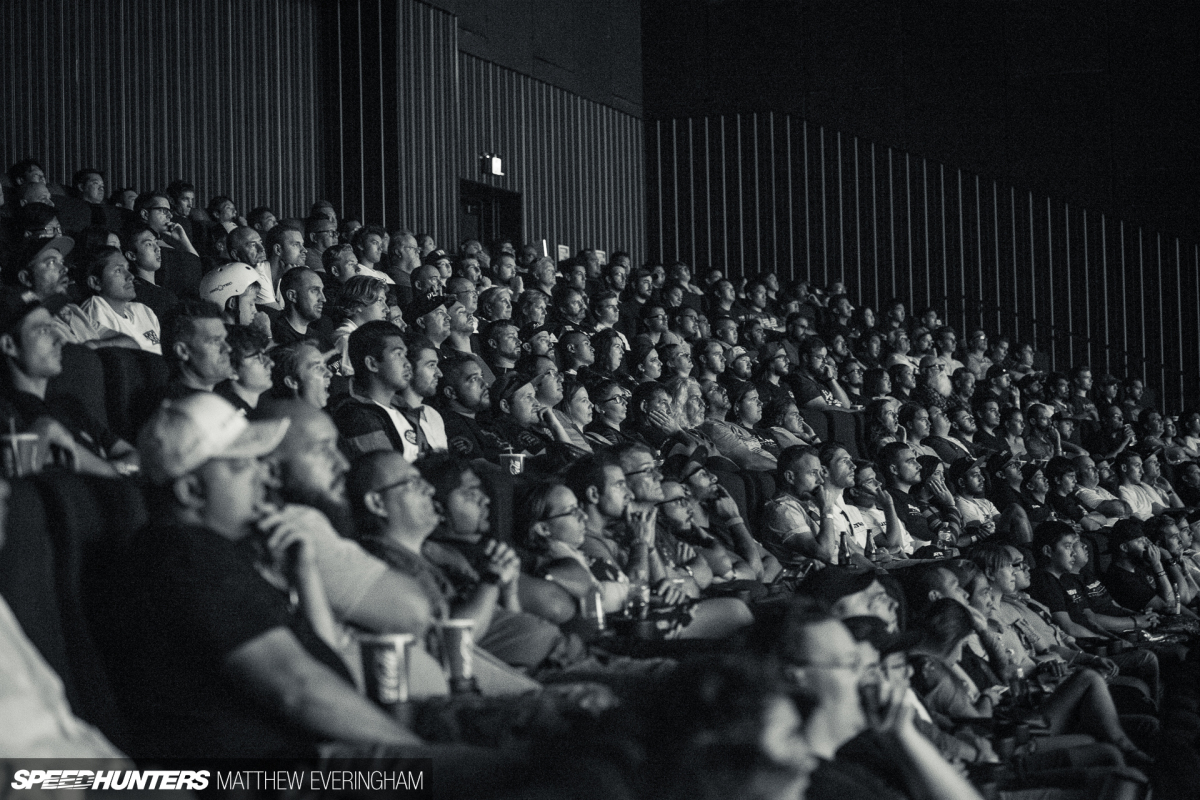 Solid car films are few and far between sadly; the last proper automotive film that hit the mark and was truly enjoyable was Eric Bana's Love the Beast. I'm happy to report back that RWB – Life After Birth fills the gap and doesn't disappoint. I was amazed at the quality of production by such a relatively small team; clearly the movie, not unlike the cars, was a product of passion. More importantly though, it was entertaining and made me feel something. It made everyone feel something judging from the starry-eyed audience.
The movie itself is split into two main sections with a difference focus. It opens with the build process which gives a really insightful perspective on how and why Australia's first RWB Southern Cross came to be. More fascinating for me was how open the owner was with his journey. Chern is such a quiet, polite and reserved kind of guy; if you've only met him for five minutes it'd be easier to imagine him behind the wheel of a sensible city car instead of Australia's first RWB build. That is until the conversation steers itself towards car talk. Once that floodgate is opened his emphatic passion for the automotive world takes over. This enthusiasm and some amazing visuals of cruising through the alpine regions carries the first section of the film.
The second half focuses on the group of RWB cars entered in the Idlers 12 Hour race at Motegi Twin Ring, Japan and the tightly knit community of owners around Nakai-san. The only part of the film that left me disappointed was not seeing more of the action on the track. Having a little more of those aggressive wide bodies at top speed and hearing flat engines burbling and barking would have been a nice bonus, but to be fair, I still leave Fast & Furious movies wishing they had more car action. Again, the cinematography is beautiful and crisp, and the soundtrack nails the vibe whether it's action at the race track or inside Nakai-san's RWB lair.
I left the cinema feeling as though I was in on the secret, like I was somehow now a small part of this global RWB family. I understood precisely why people put in the hard yards to own a piece of history and to be apart of it.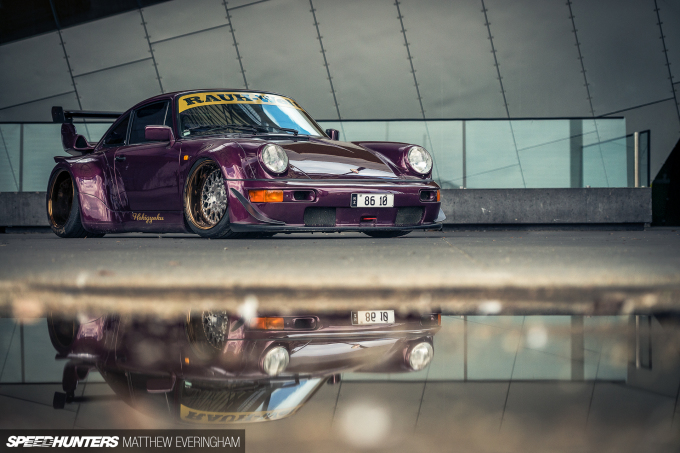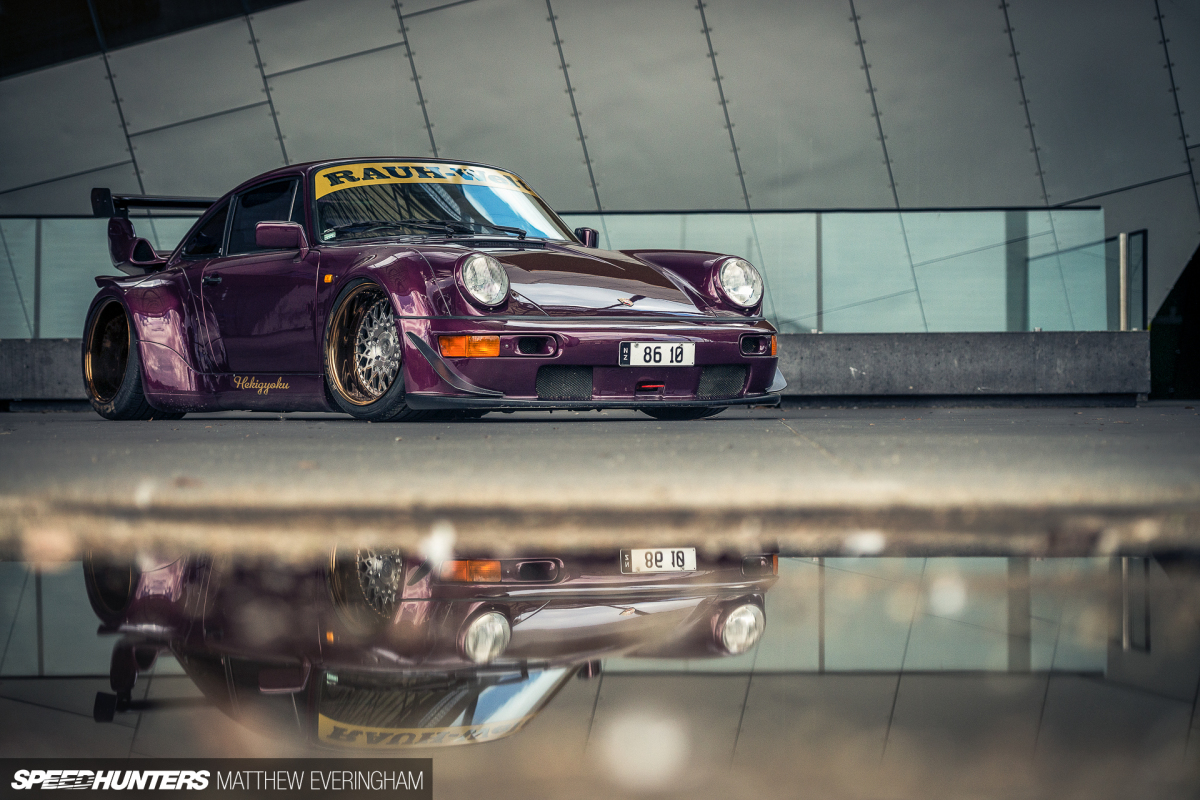 There are rumours that the movie will be shown at select cinemas internationally. If you're lucky enough to have it screen near you do yourself a favour and make the effort – you'll appreciate it. Even those of you who aren't necessarily a fan or follower of the RWB movement will enjoy what the film offers. Hopefully it'll also get a digital release later on but nothing has been confirmed. I'd love the opportunity to watch it again at home with my son and some friends.
Matthew Everingham
Instagram: matthew_everingham
matt@mattheweveringham.com
The Cutting Room Floor