King Of The Hammers
It's the ultimate single-day off-road race anywhere in the world. Men and women come from far and wide to the open, dry lake bed of Johnson Valley, California, and face-off against the toughest off-road features to grace the planet. The King of The Hammers is a treasured jewel for those who dare to take on this race.
While you can say a driver with a good mix of open desert and rock-crawling experience will most likely win out, the history of the event seems to point out that a solid front axle rig really works. However, there is another way with independent front suspension, so could it end up being the next dominate chassis style? Is that why Shannon Campbell is the first ever three-time King? What's coming next?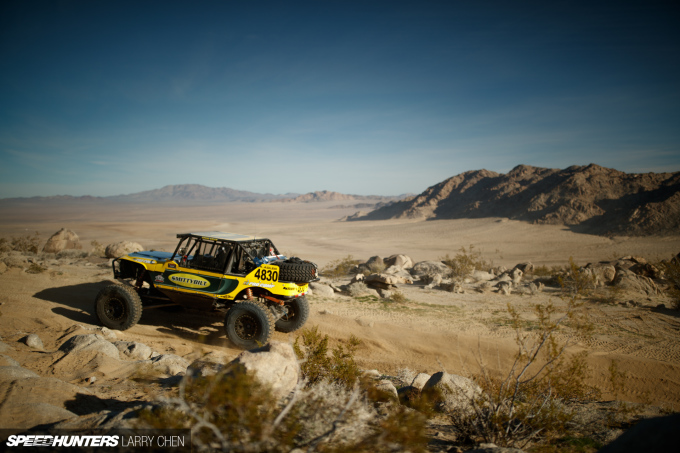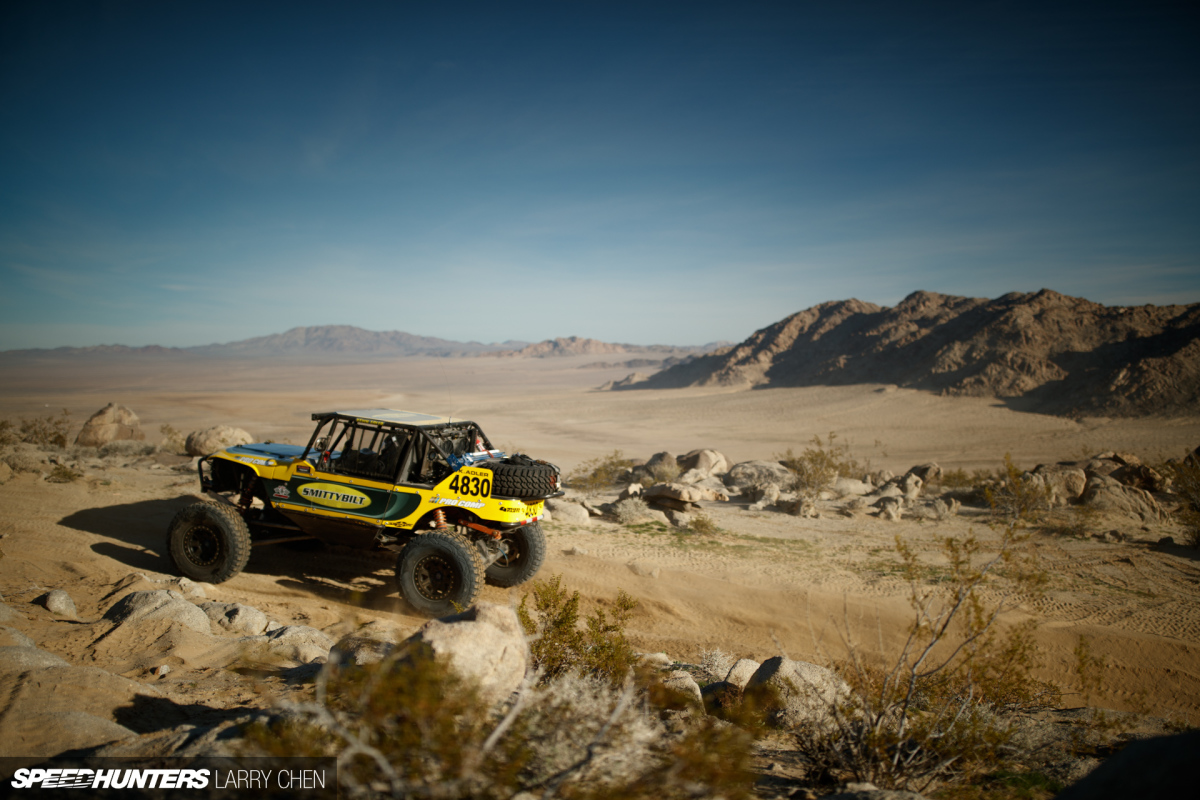 To know the future, we must also look to our past and traditions to understand it better. The Hammers of Johnson Valley are rock crawling features. If you're unfamiliar with the idea, that means you're in a truck or Jeep going over boulders, steep inclines, and even 'waterfalls' that are in fact sheer drops off rock faces. It's usually a slow, crawling pace because you need to make sure you're on the right line or, well…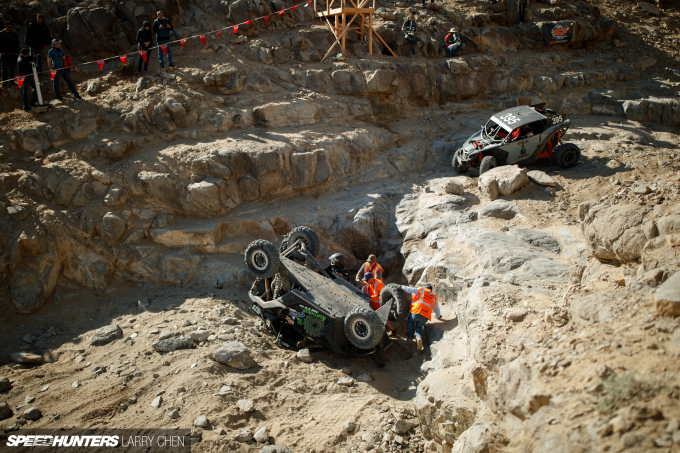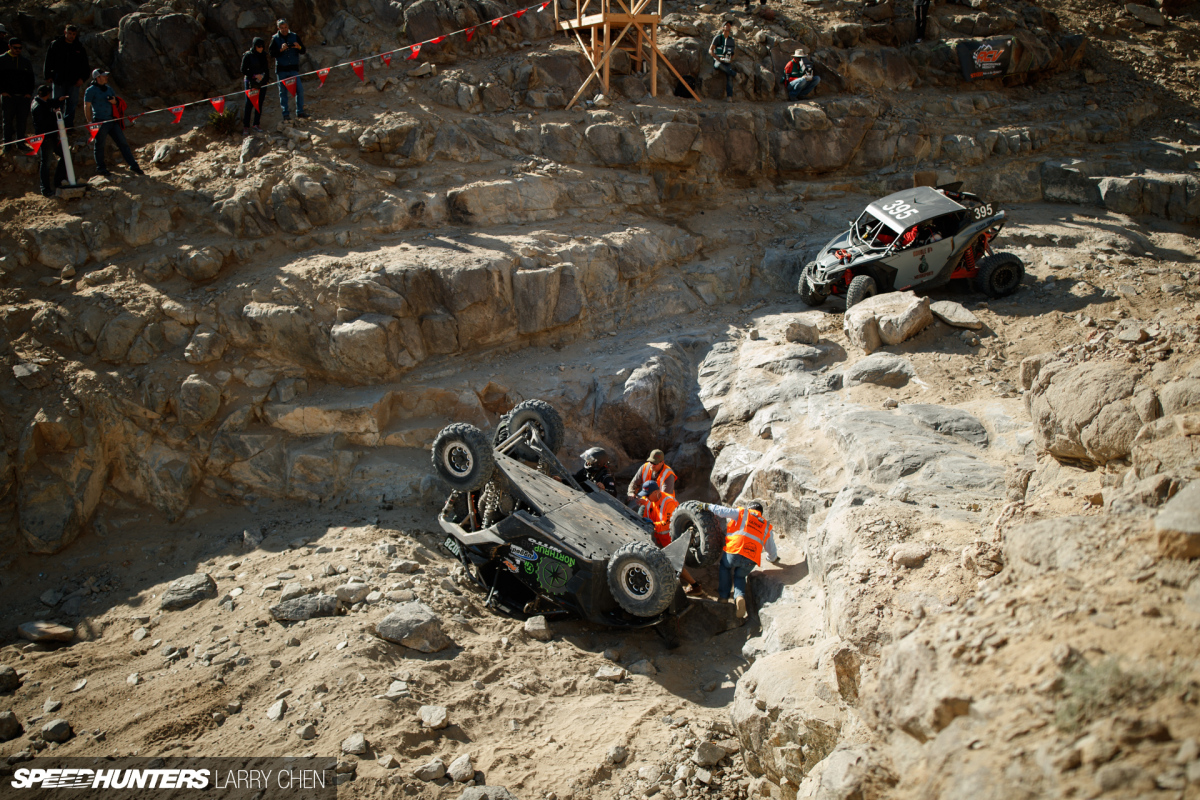 You'll quickly become the vehicular equivalent of a turtle on its shell.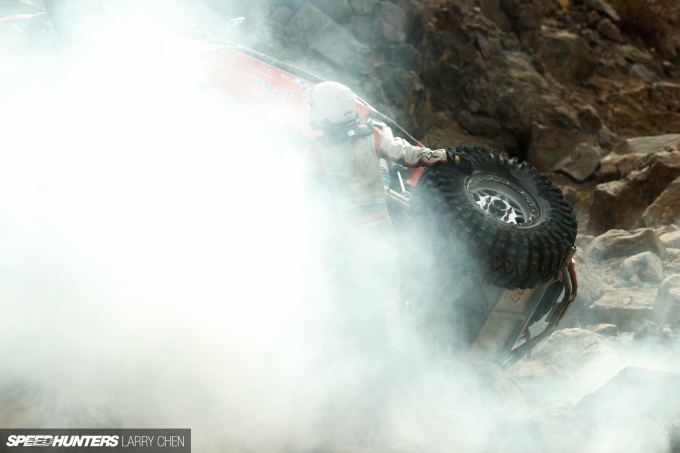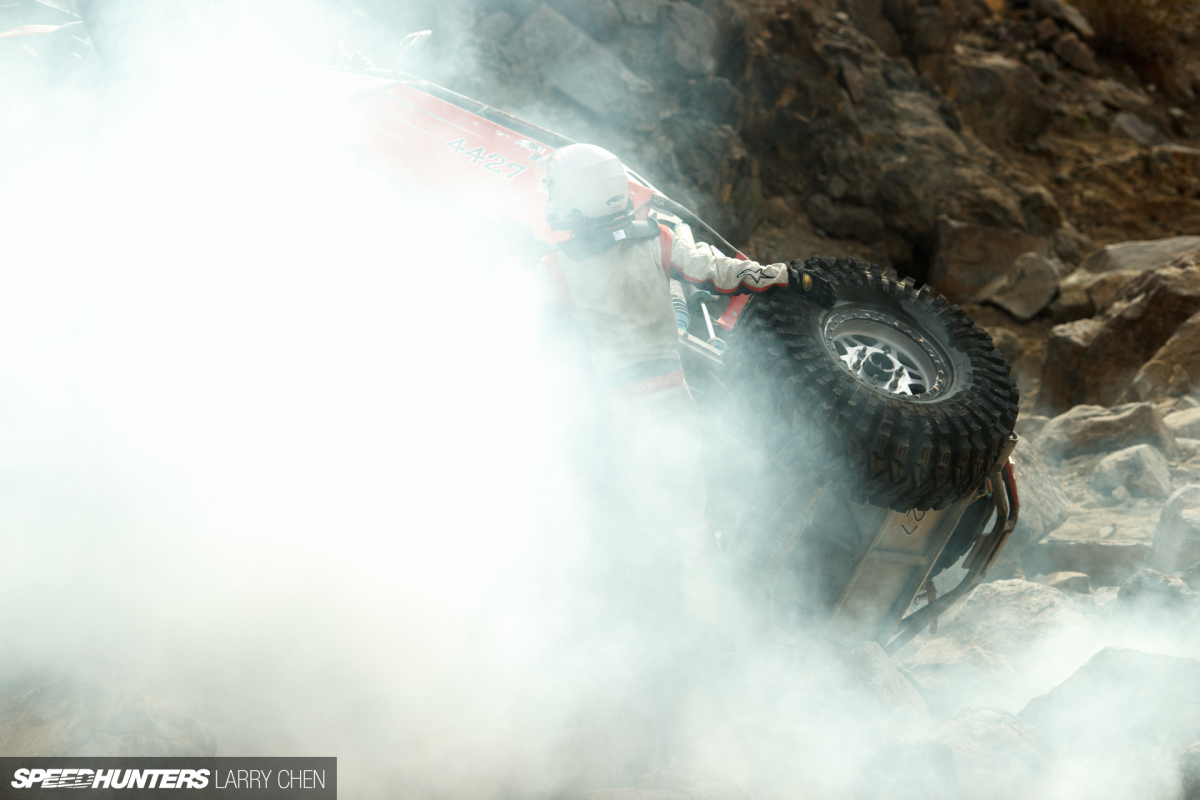 Much like the turtle, there are ways to get out of this predicament if you do end up on your lid. Not all is lost for competitors and sport crawlers themselves if this happens thanks to winches, tow hooks, and tow straps. Attach to a solid, strong point on the chassis and use a friend or competitor's winch to pull you over. It's why you never crawl alone.
Solid Axle, Independent Axle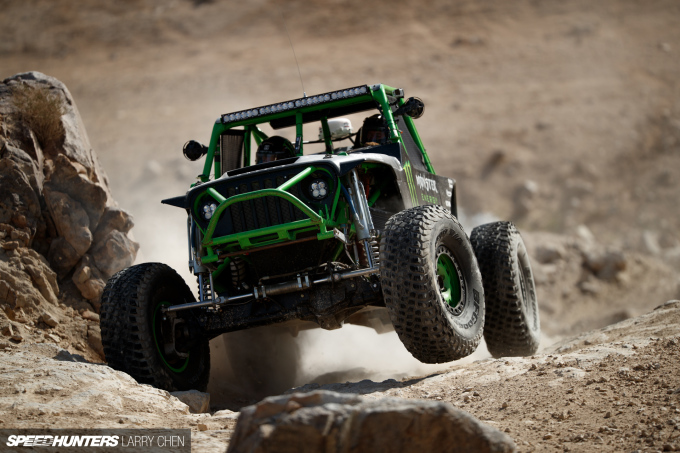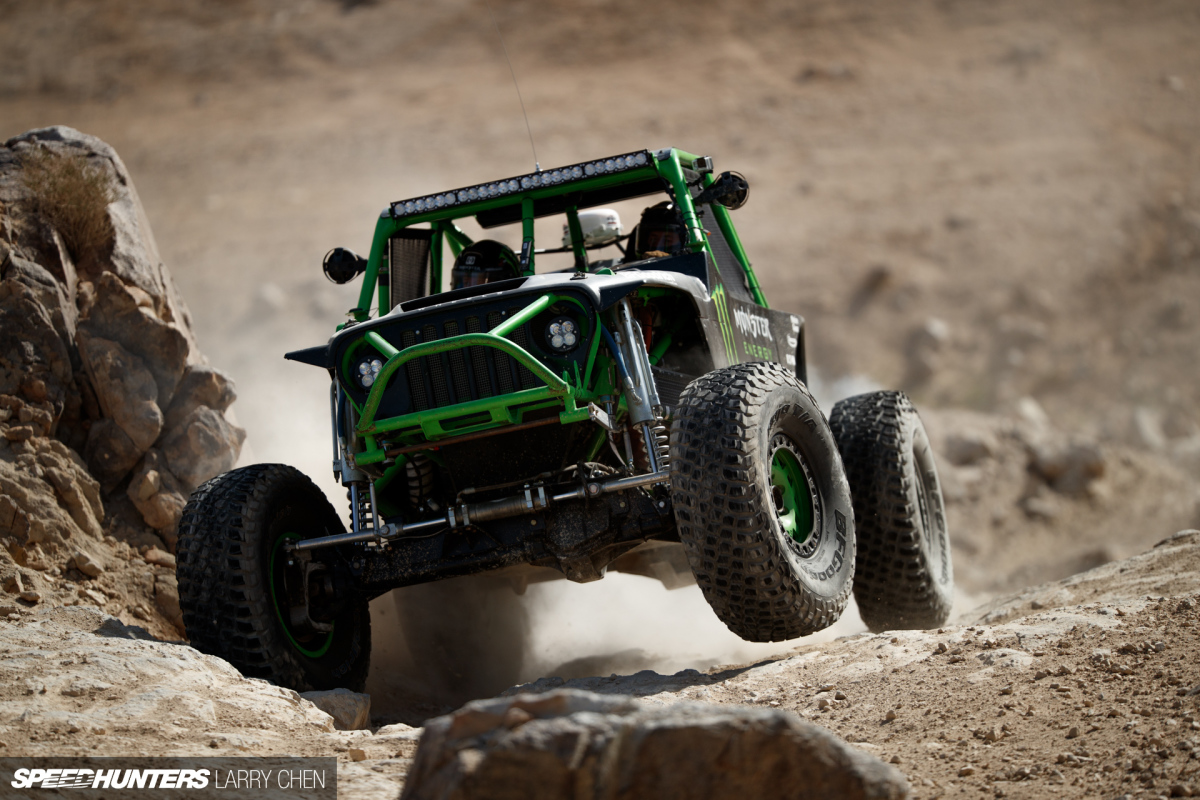 If you were to ask a crawler fan what kind of vehicle you needed to do this, you'll find two answers – a Jeep or a solid axle truck. Jeep is a broader term than the FCA brand and is usually a referral to the old Willys, Kaiser, and AMC CJ models or the later YJ (1987 to 1995), TJ (1997 to 2006), and JK (2007 to current) Jeep Wrangler models. The other answer and Jeep are related to each other because when one of those guys tells you that you need a solid axle truck, they are referencing the front axle. 'Solid axle' makes it seem like the axle is unmoving, which isn't the case. What's happening is that both wheels are tied together and when one wheel goes up, the other must come down.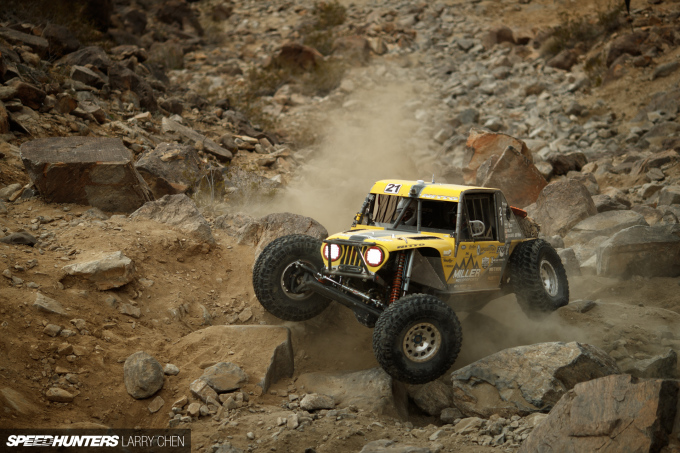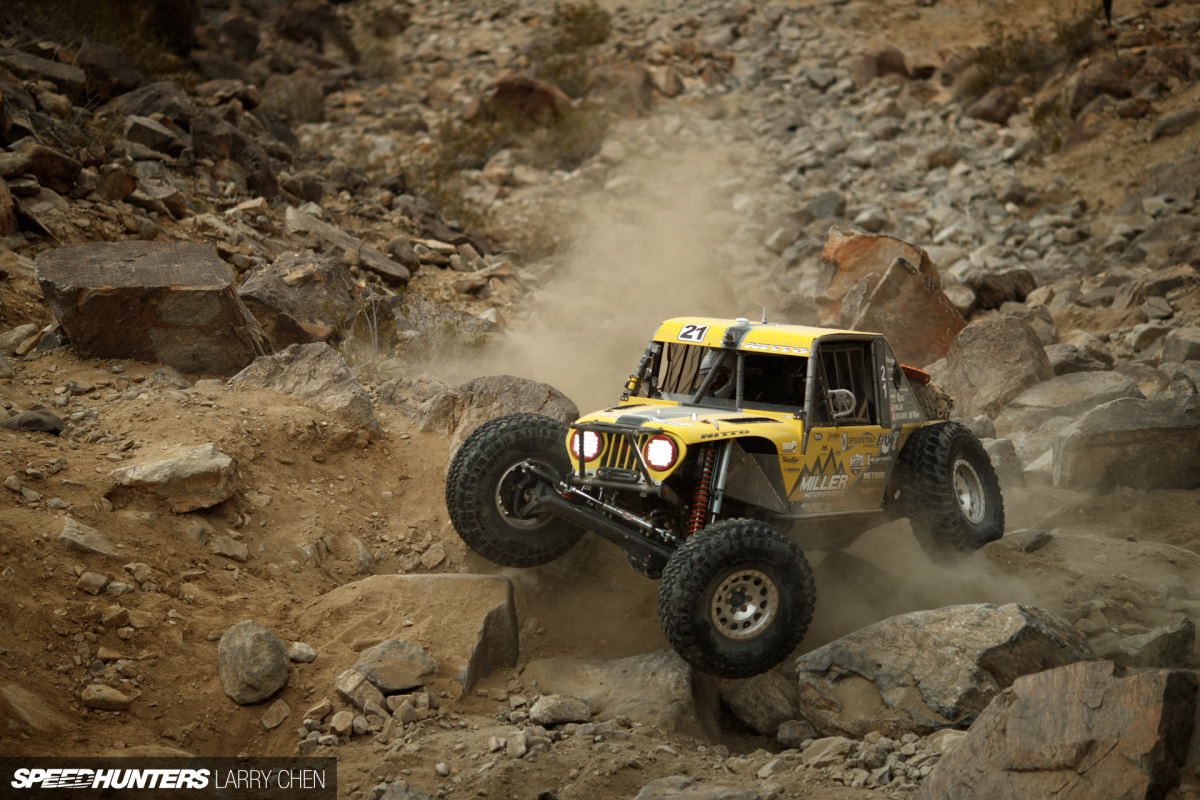 You can see it well in this image here. There are universal or constant velocity joints at the knuckles so the wheels can turn, obviously, but the wheels don't articulate independently because the axle shaft going to the differential is one piece. In street driving and races where you need finesse, that movement by the axle is a disadvantage, but they have the advantage in the rocks.
First and foremost, this axle design is the strongest with the weak link usually being the CV or UV joint when it gets into a bind, like when you're at full steering lock and need to put some torque onto it to get over a rock. Steering lock is the next advantage and you're probably reading that and thinking to yourself, 'Wait, what?' Yes, steering lock is important to more than just a drift car and you can get more angle out of the joint when it only must move with the steering axis.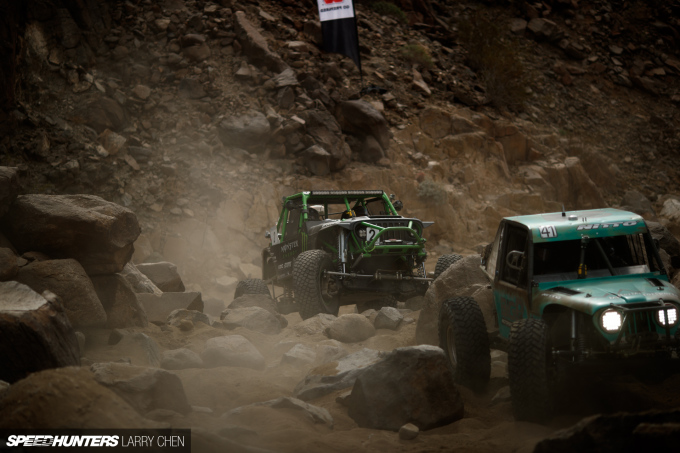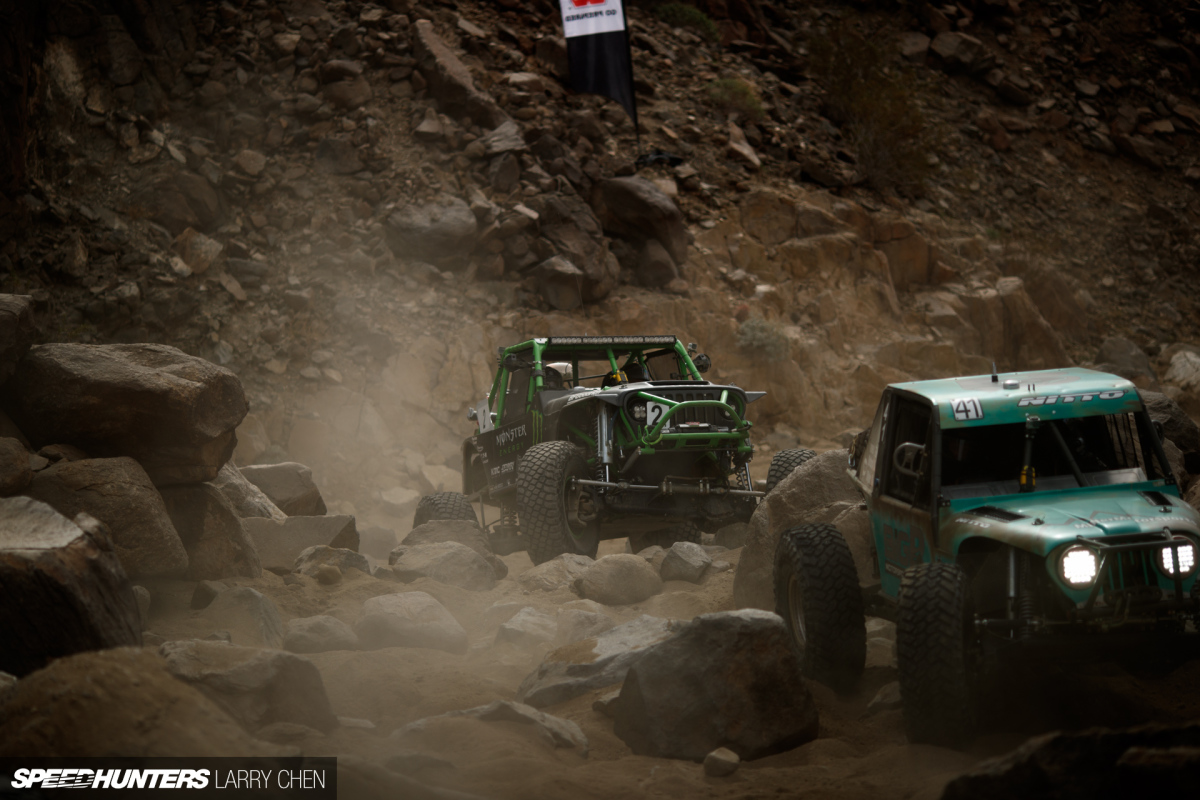 When it must move with the suspension and the steering axis, things usually break on the hub side of the axle. More on that in a moment, however. Finally, there is also a theory that as one side goes up on the axle it forces the opposite to dig in and give you more traction to get over the obstacle. The theory is kind of sound for rock crawling when you consider most crawling rigs in competition and for enthusiasts are solid front axles though there might a different reason for the latter.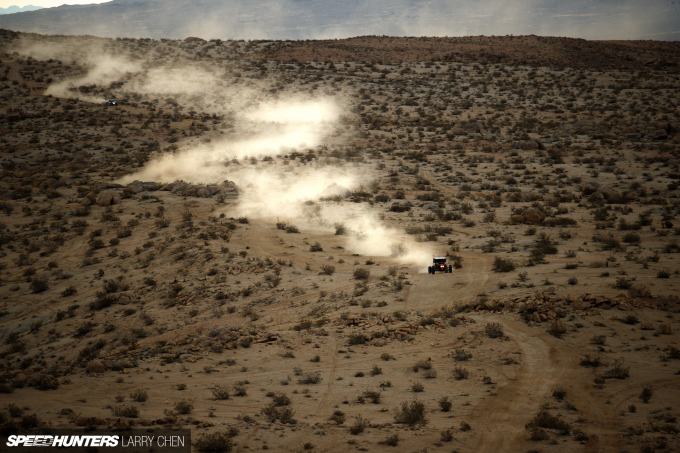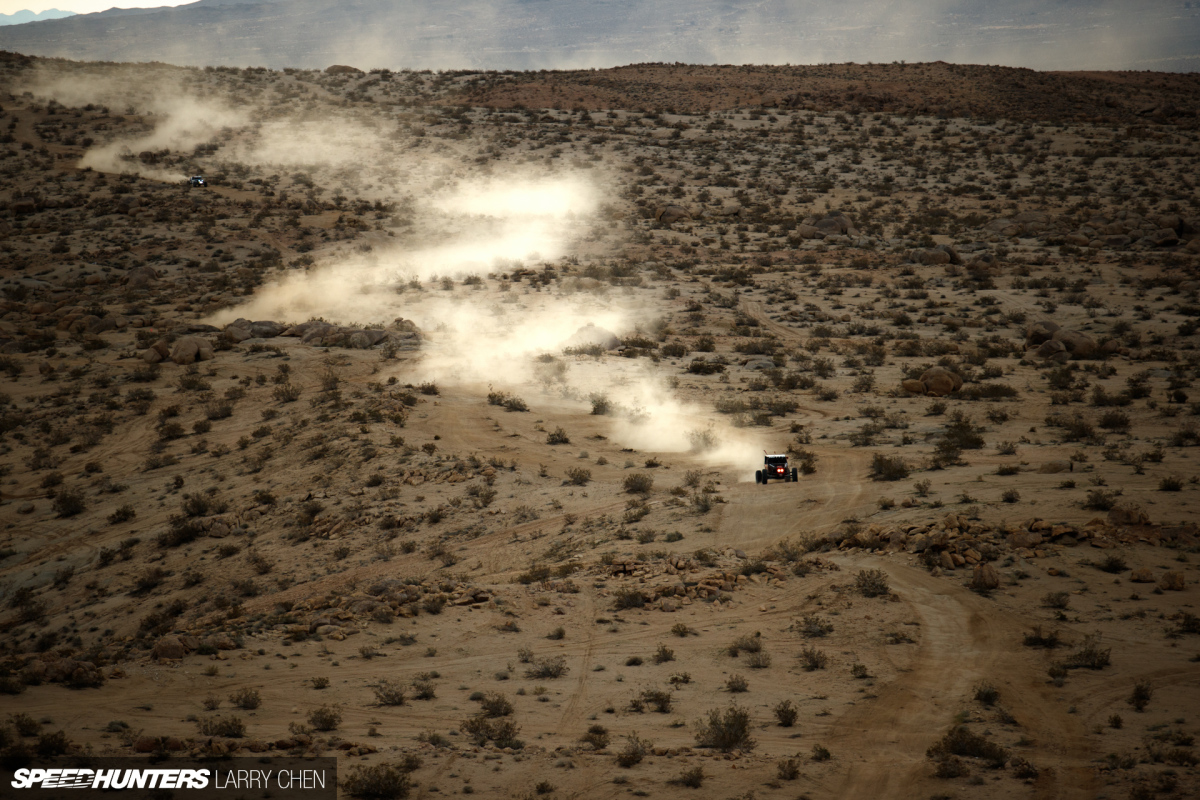 The King of The Hammers, and all of Ultra4's events, are more than just crawling along boulders. When you're racing the King of The Hammers, you're also running between those features and, while the lake bed is a mostly straight path, the course features twisting and curving paths much like you see in traditional open desert racing. It's something not many realize when they look at the event for the first time.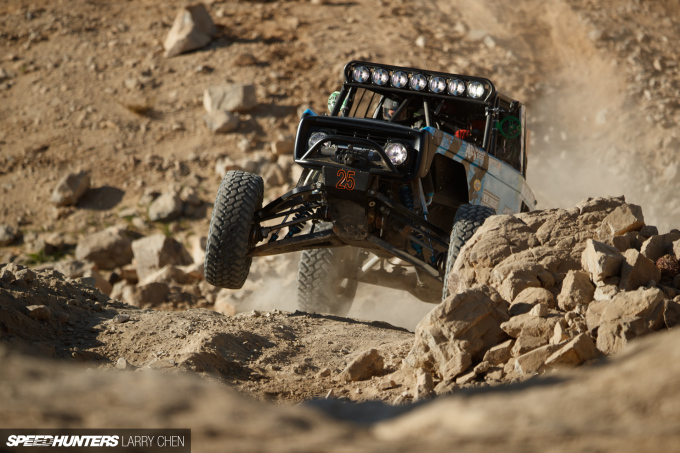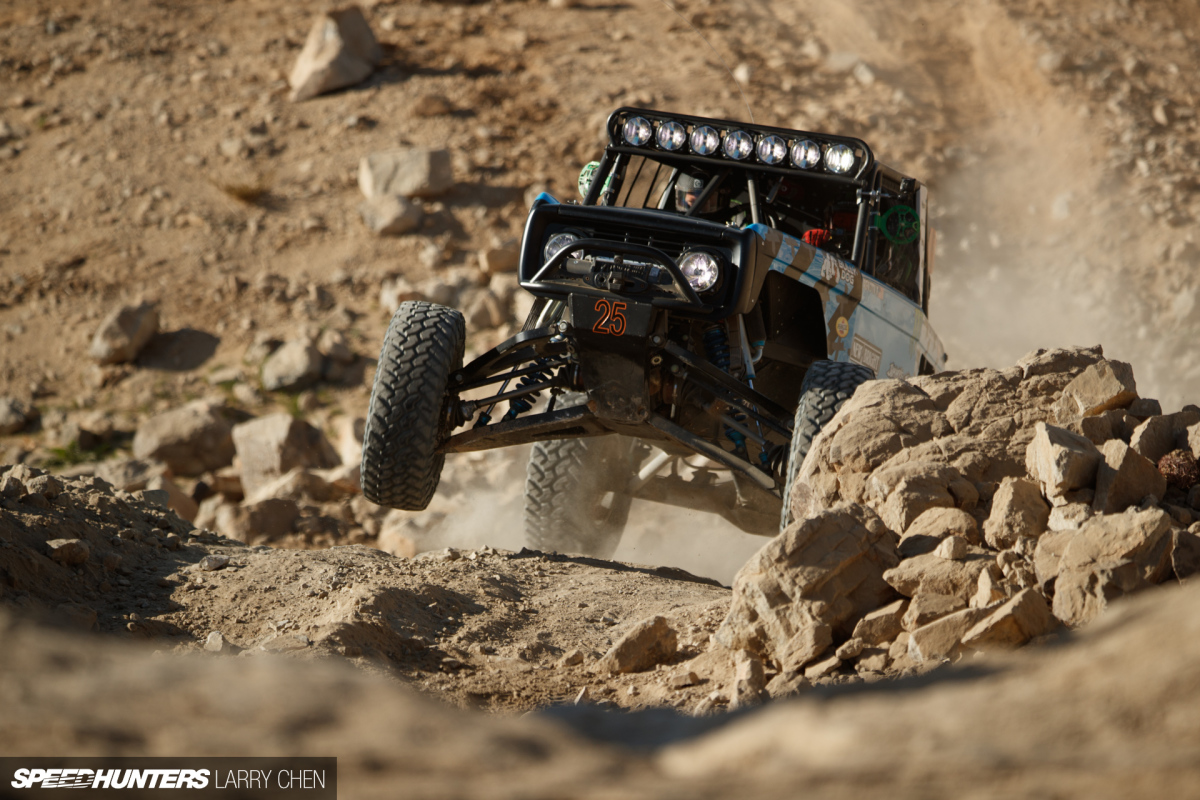 Thanks to this and Ultra4, we're starting to see a bigger emergence of independent front axle (IFS) rigs, and it's even starting to trickle down into the Modified class machines like Vaughn Gittin Jr.'s Brocky. There was one other advantage to solid axle over IFS that I didn't mention earlier – cost. In the early life of the sport, many teams who had great funding typically still went with the solid axle as it was proven and it was still inexpensive. It wasn't unusual to hear the cost of an IFS setup to be about the same as two well-built solid axles with spares or even a whole rig in some cases.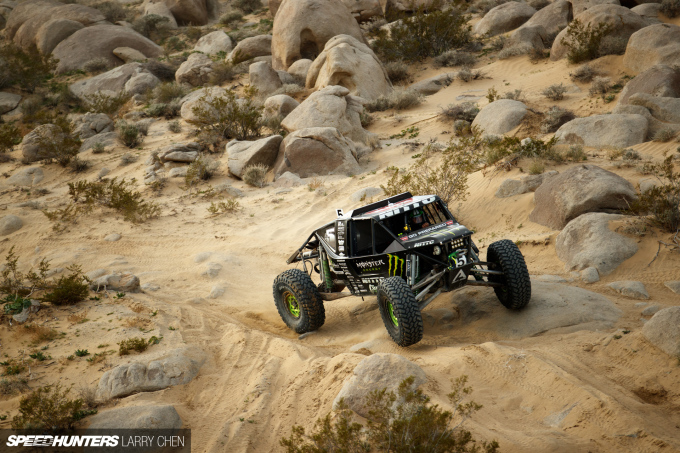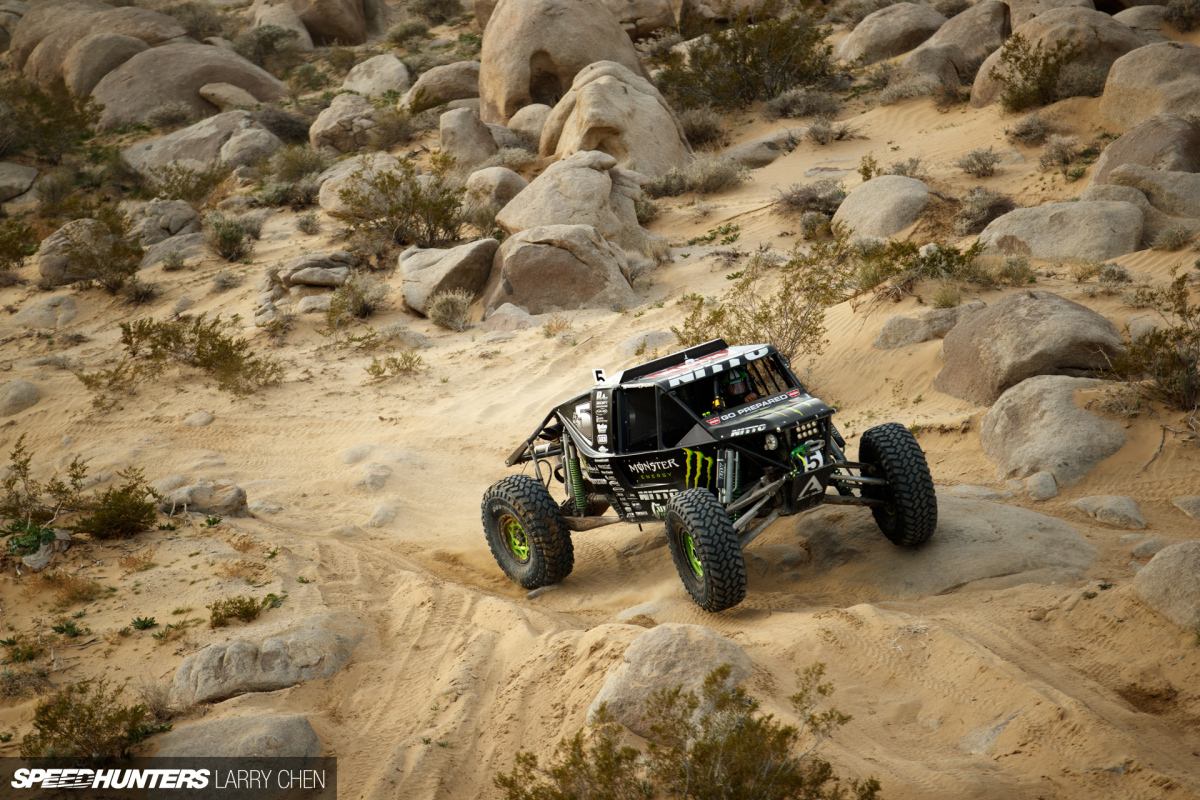 With more development and more drivers running it, the cost of IFS is going down. It's still nowhere near the cost of a built solid axle, but the gap in cost between them is less than what it once was and easier for teams to start justifying it. Reliability and steering angles have also improved with development of CV axle technology. Stronger joints now mean more articulation and steering angles of up to 40-degrees or more. That's not far off from what a solid axle can do now at 50-degrees or more.
Winning The King Of The Hammers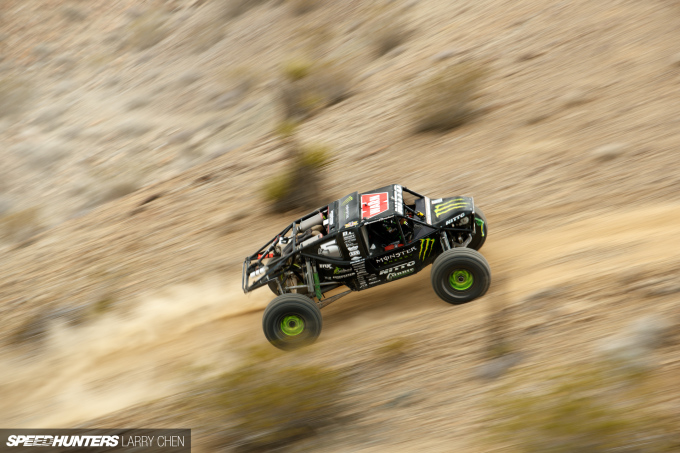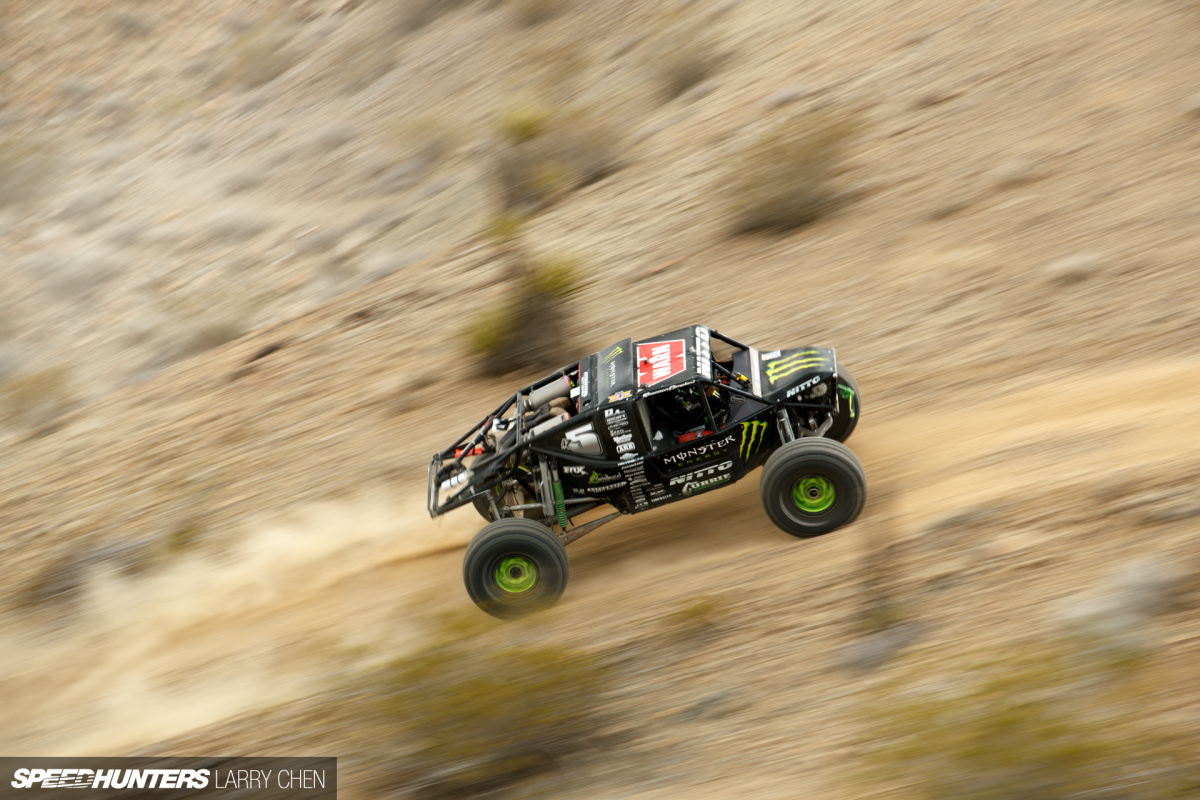 So, was Shannon Campbell's advantage having that IFS setup? Looking at this year's results, the top three finishers were IFS. Shannon, his son Wayland, and Jason Sherer were all on the setup. However, fourth place finisher Erik Miller was on solid front axle and of the winners of the King of The Hammers, it's been a consistent run for solid axle with nine crowns of the 11 awarded since its beginnings in 2007.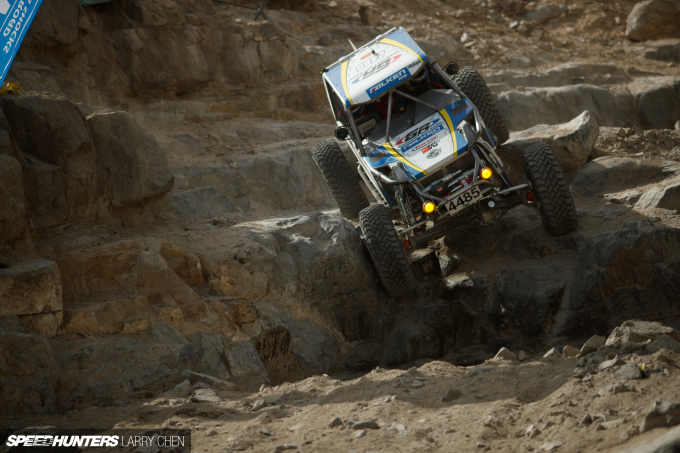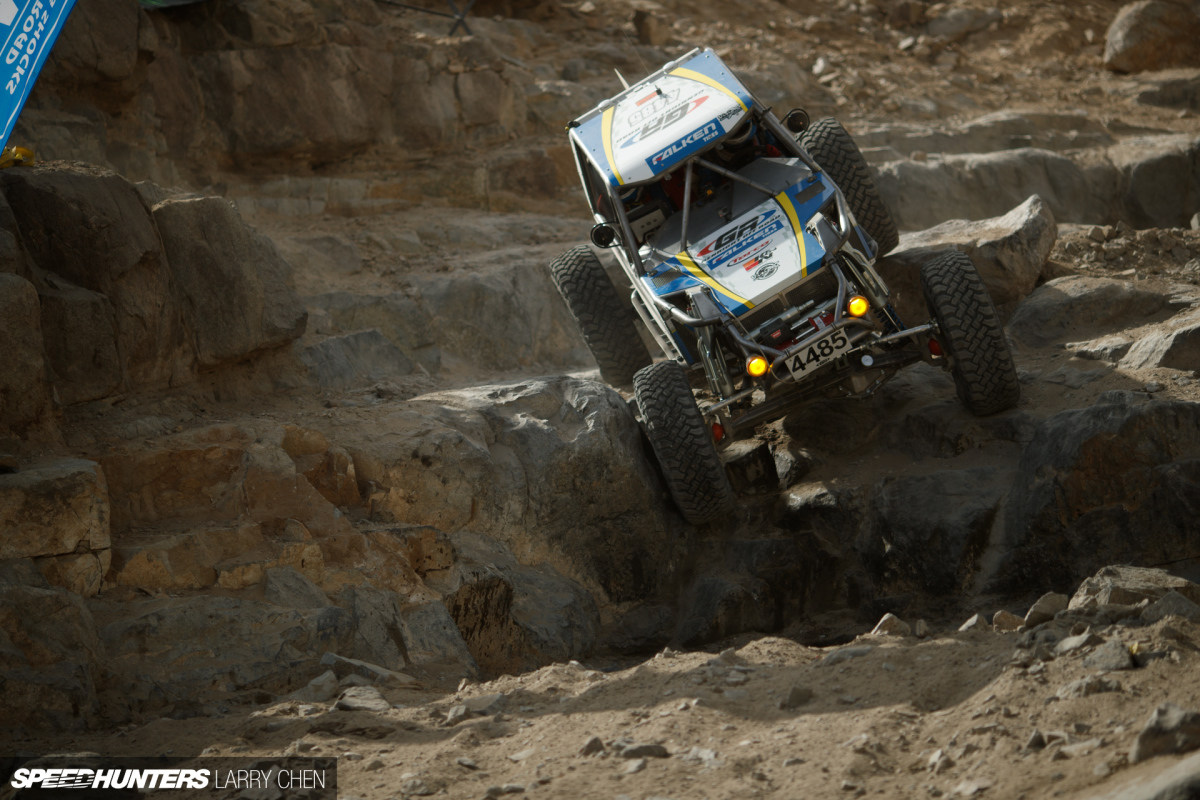 Just to add to it, Shannon's first ever crown was in his original 'Moon Buggy' rock crawler, a solid front axle rig built originally for just rock crawling. Though, Shannon is also the IFS innovator for rock crawling and Ultra4 as he was one of the first to do it in both W.E. Rock competition crawling and the King of The Hammers. Looking through the history of the event, IFS rigs only make up two wins thanks to Shannon in 2011 and this year. Unfortunately for solid axle traditionalists, IFS will start to dominate as more and more rigs switch to the setup. It's also proven outside of the King of The Hammers as IFS rigs have taken the overall Ultra4 point series since 2013.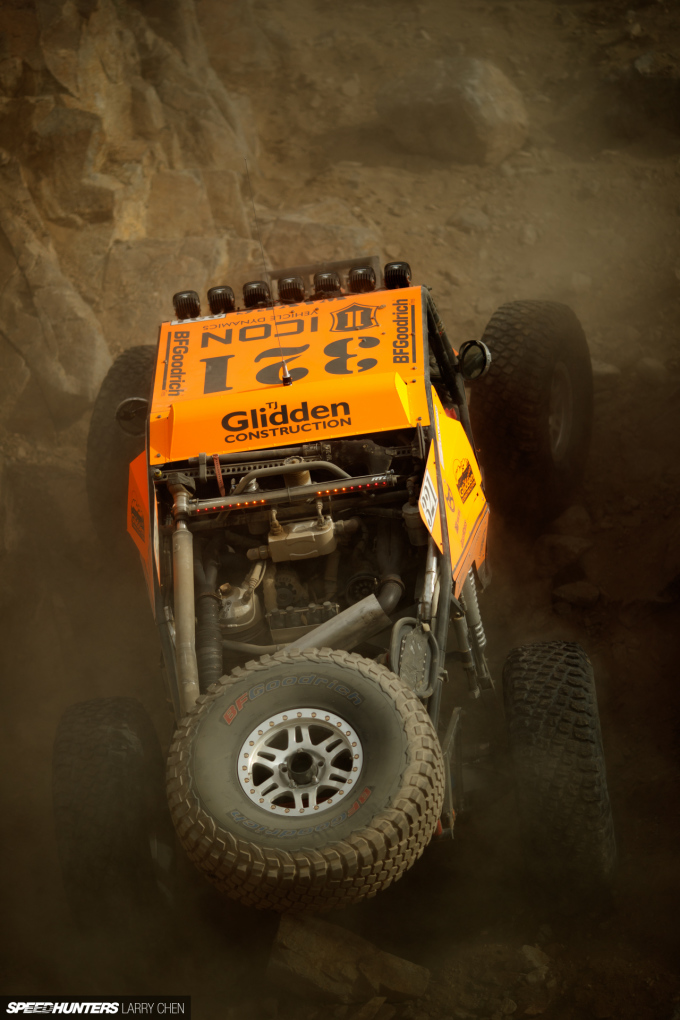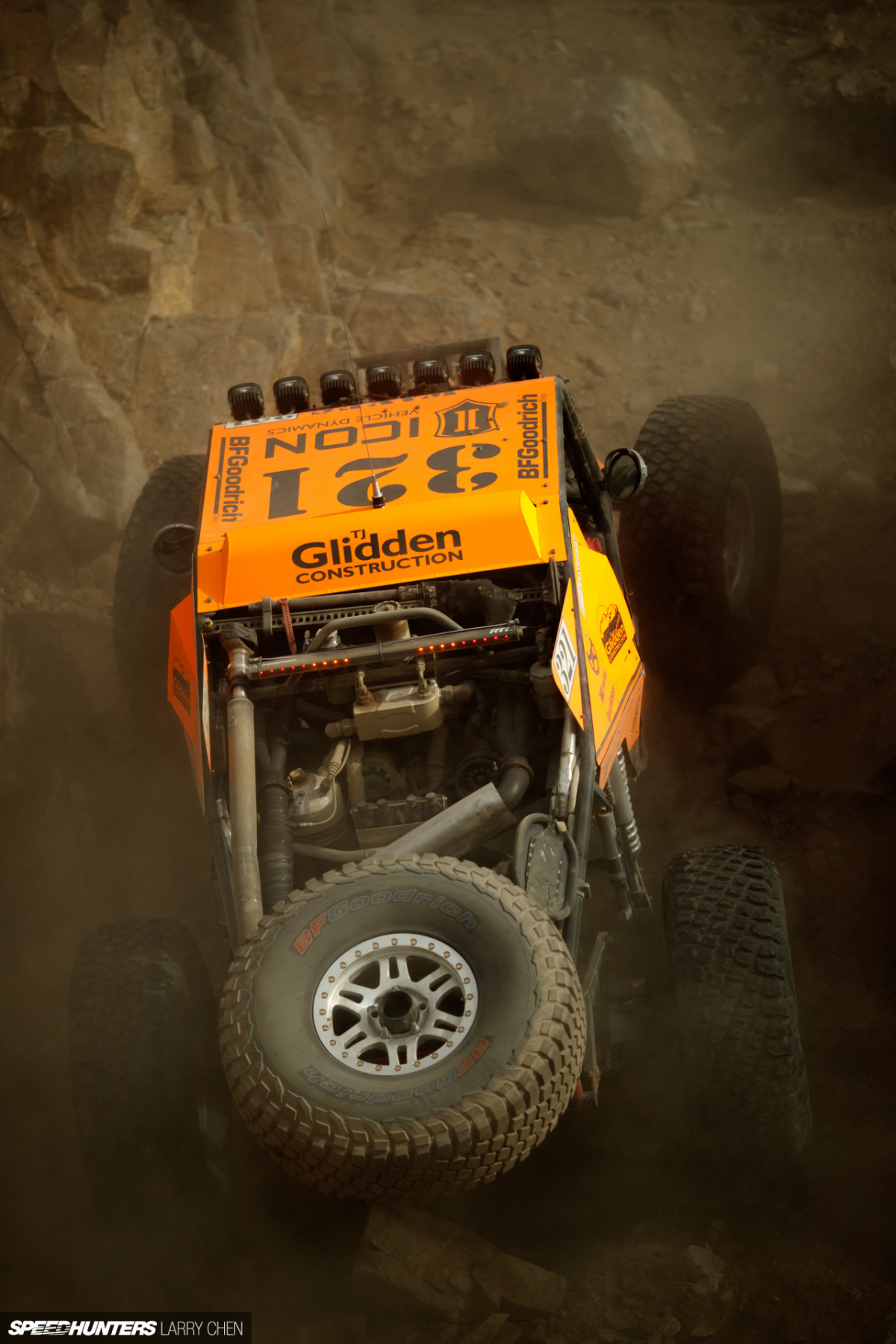 So, with Shannon winning on both solid axle and IFS, what is the real key? What made him the 2017 King of The Hammers? Experience and, well, luck. I hate to have to use that word luck because I am someone who doesn't believe there are external forces the guide you to your ultimate destiny. However, it's hard to not to want to apply it here. The early lead was set by Tom Wayes and he was ahead by eight minutes, or at least was until 'Spooners', a feature that's near 'Outer Limits'. Tom's not one to give up, though, as he did end up finishing 22nd out of the 50 that made it of the 120 that raced that day. That's just how tough and unpredictable the King of The Hammers is. Oh, Tom is also one of the drivers who runs an IFS.
What's Coming Next?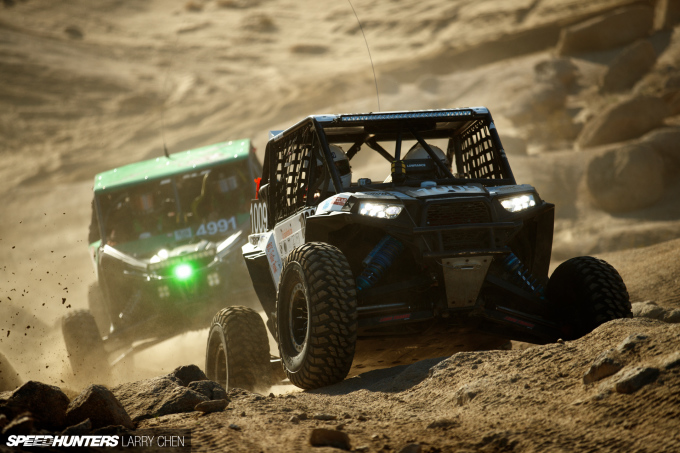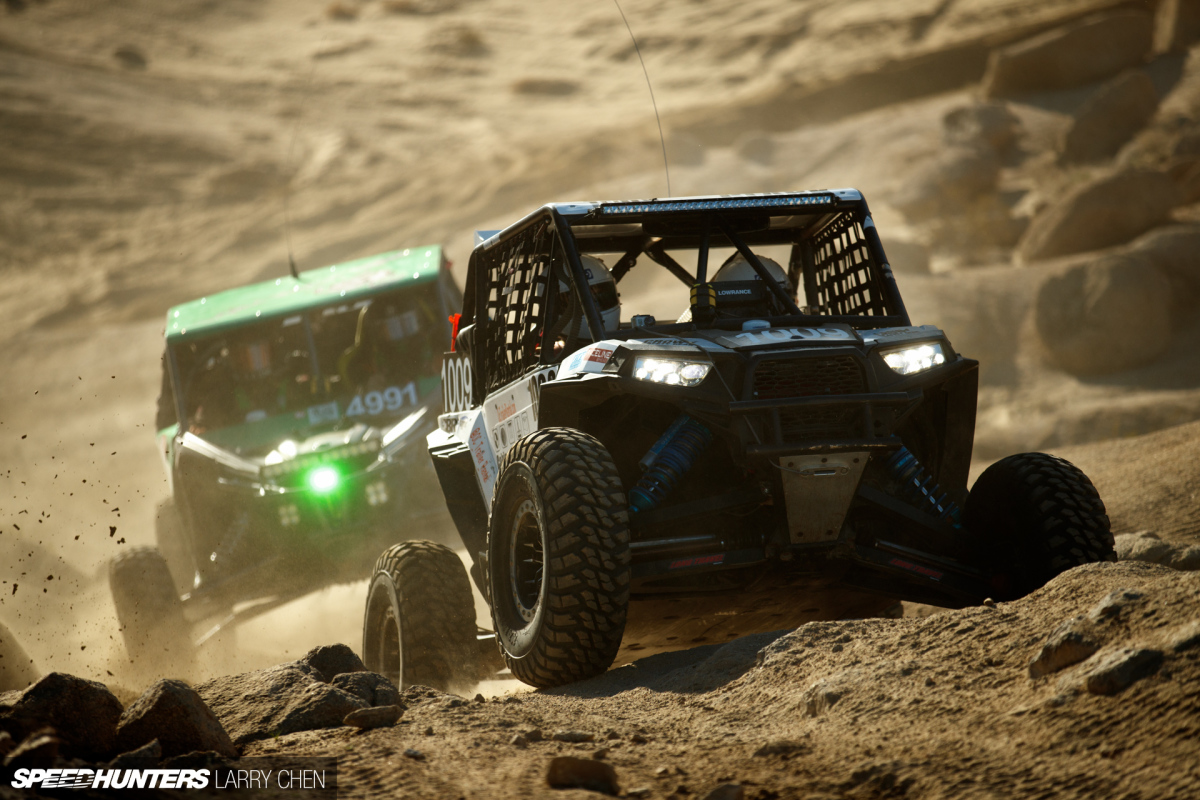 So, what's going to be the next big innovation after IFS? Well, if UTV is any proof I believe it's going to be a fully independent suspension. The UTV classes have proven that it can work for them. OPW's Ultra 10.4 has proven it can work in the Unlimited category, too, without a trick spring and shock setup to help load a tire like a solid axle does while articulating.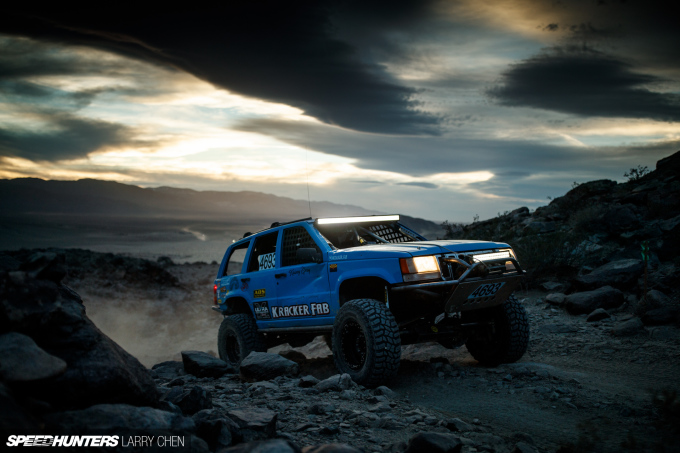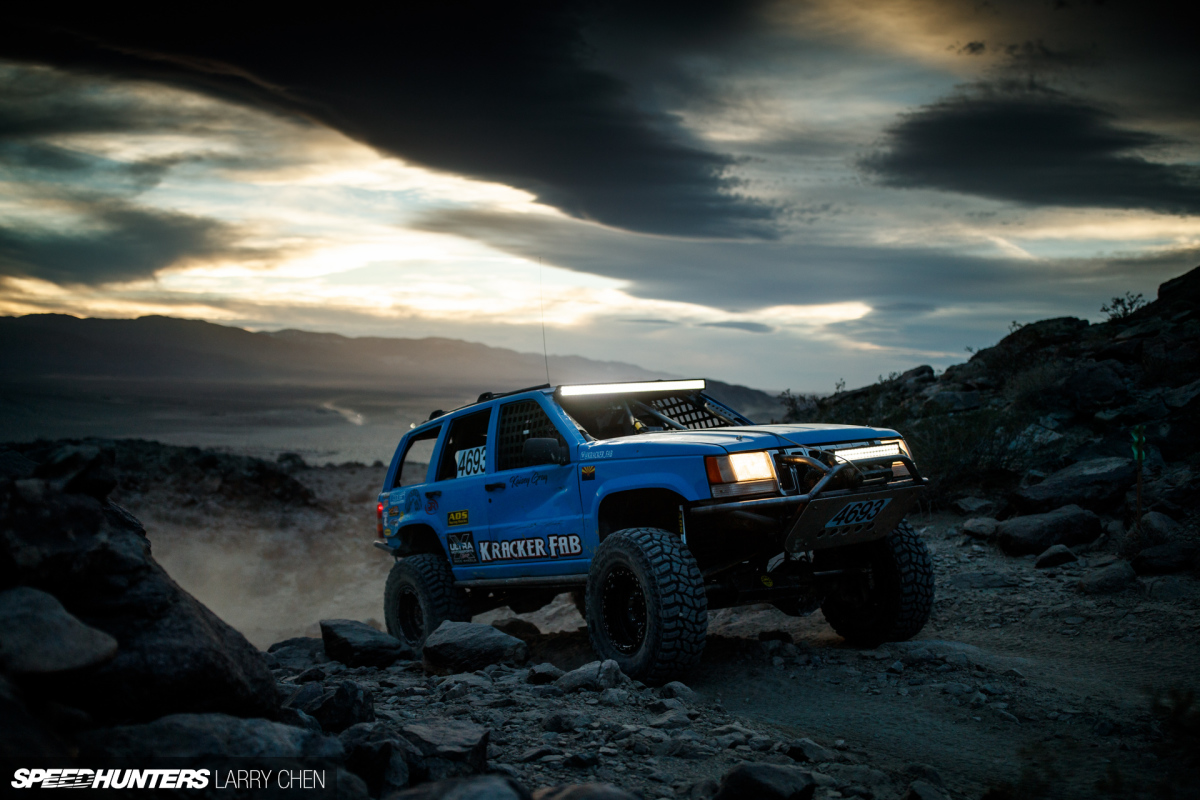 Could we see the rise of smaller displacement engines outside of the Stock class? Possibly, though that's possibly a long shot for now. Marty Mann and Tom Moore have proven that a turbocharged Toyota 3RZ four-cylinder is a viable option in the Modified class as they took class wins at both the Nationals and the 2017 King of The Hammers as well. Superchargers and turbos aren't unusual in the Unlimited class, but off-road racers are a hardcore bunch and typically will stick with what works. Ultra4 and rock crawling both, though, has proven that isn't always the case.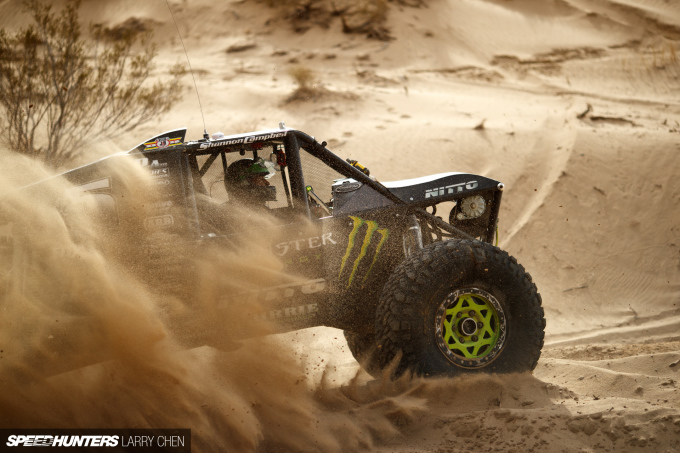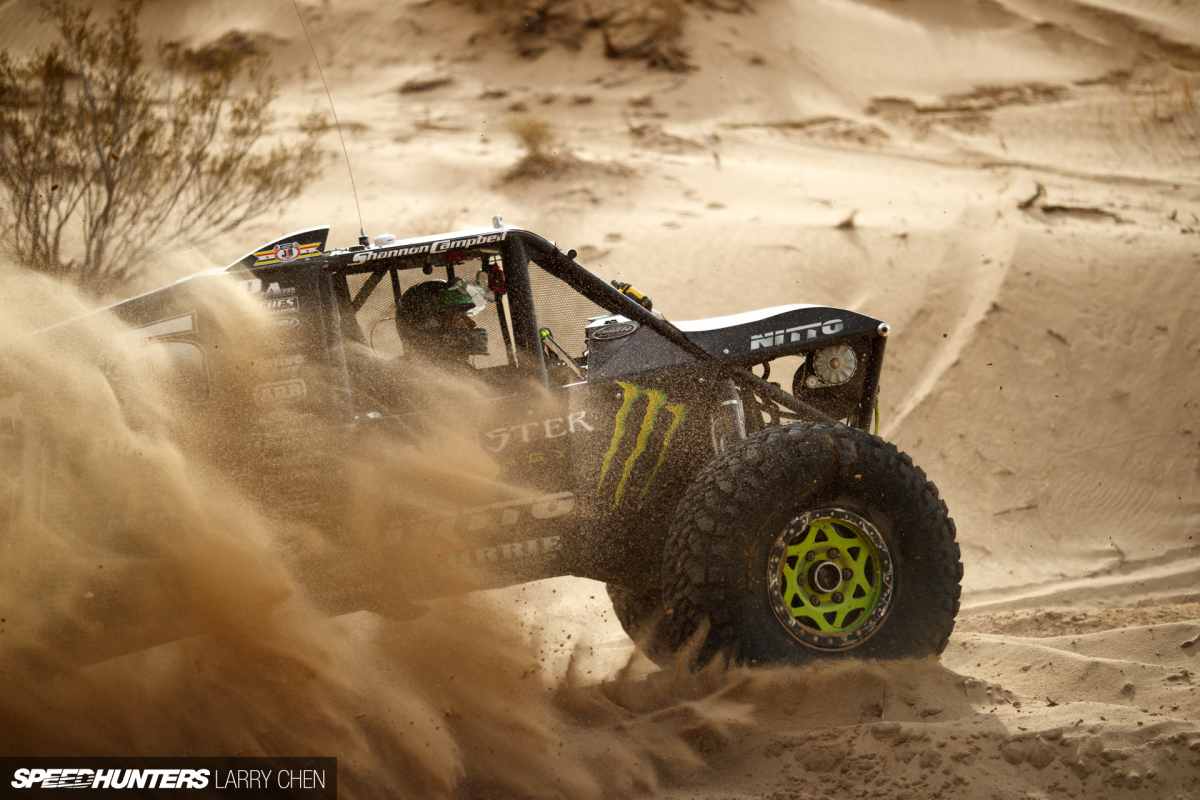 If that was absolutely true, Shannon would still be in his Moon Buggy or at least a variation of it with a solid front axle. As we know, it's not usually those who stay mired in the past with traditions and things they know that work. It's those who dare to do something different that will truly excel, and Shannon's not a three-time King for nothing, you know.
Justin Banner
Instagram: jb27tt
Facebook: racerbanner
Photos by Larry Chen
Instagram: larry_chen_foto
larry@speedhunters.com
Cutting Room Floor