Living The Dream
Working as a Speedhunter is an enviable gig. I mean, if you love all things automotive, what could be better than spending your days photographing and writing about car culture from around the world?
Is working for a Speedhunters one of the cooler jobs out there? Certainly. But believe it or not, there are vocations that even us Speedhunters are quite envious of. For me, Vaughn Gittin Jr.'s gig is right up there at the top of the list.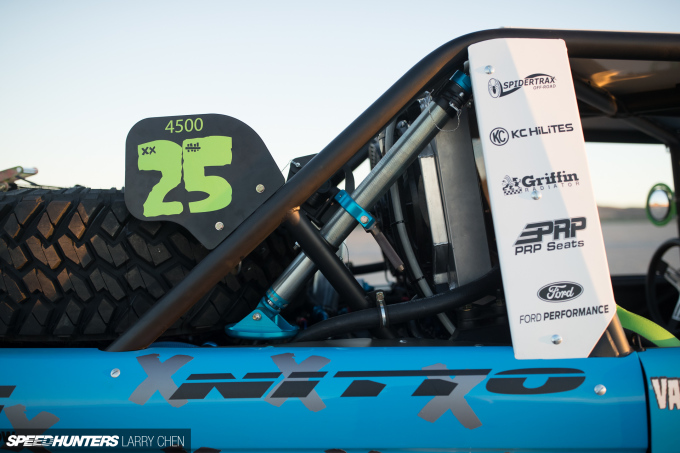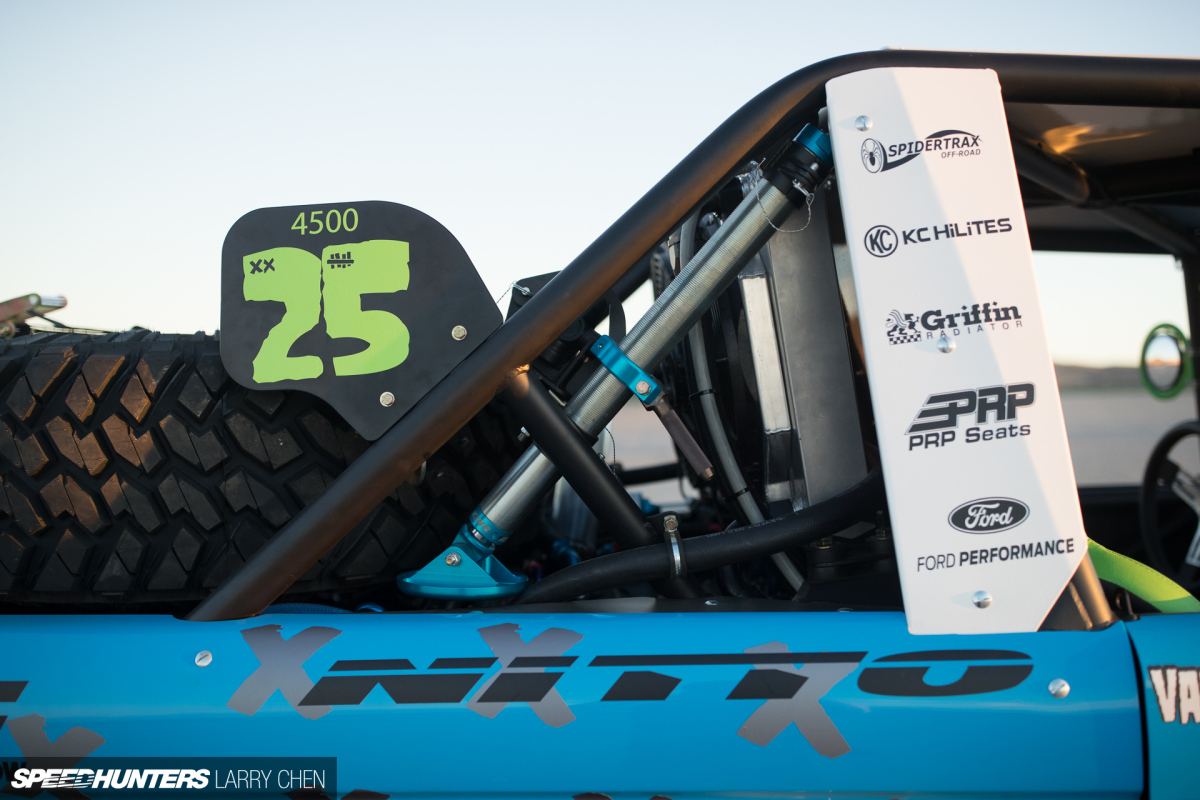 Over the years, we've followed Vaughn through his adventures competing in Formula Drift and other professional drift events around the world, checked out several of his RTR Mustangs, watched his popular videos, and even got a look at the awesome car collection and driving compound at his home.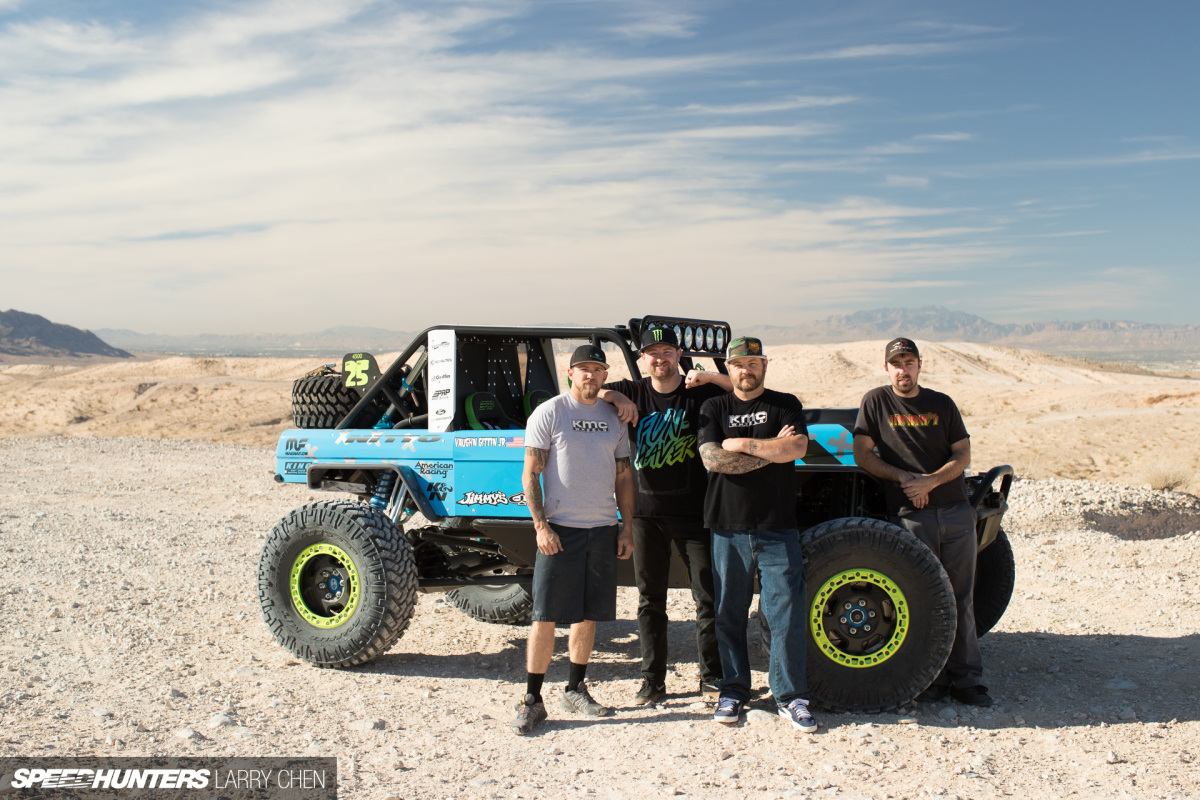 No matter how cool your current job might be, Vaughn's life of building cool cars and traveling the world sliding them around is one that's easy to envy.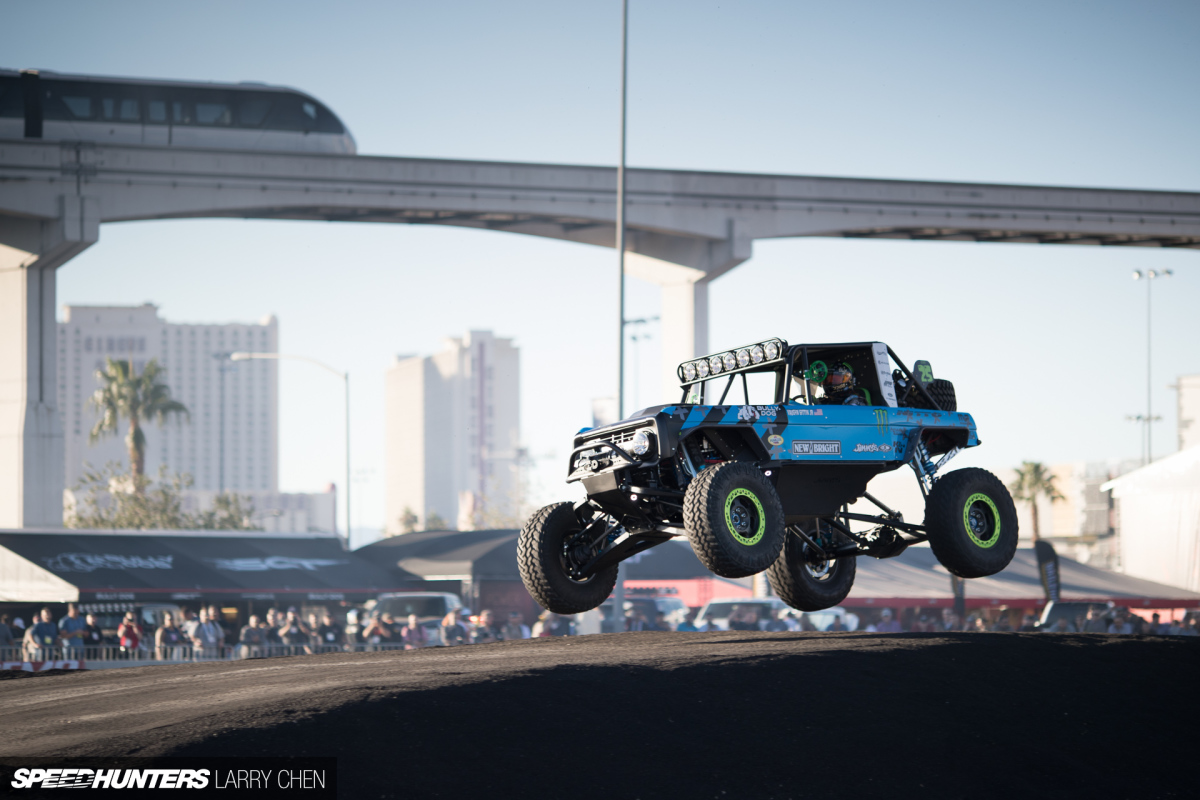 He's now known as the 'Professional Fun Haver' and during this year's SEMA Show we had a chance to check out one of Vaughn's latest toys. Say hello to 'Brocky'.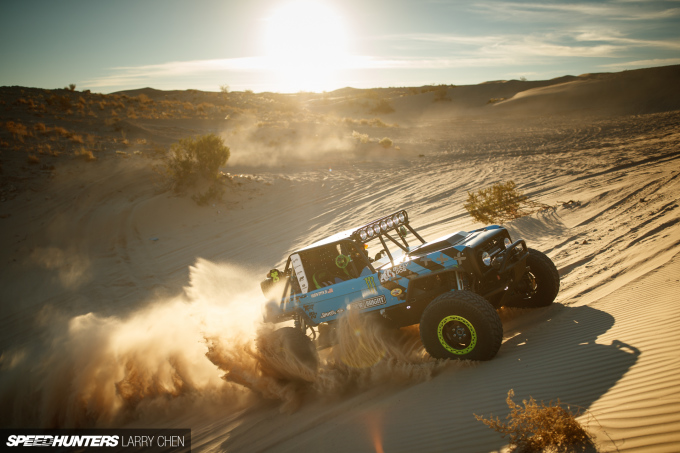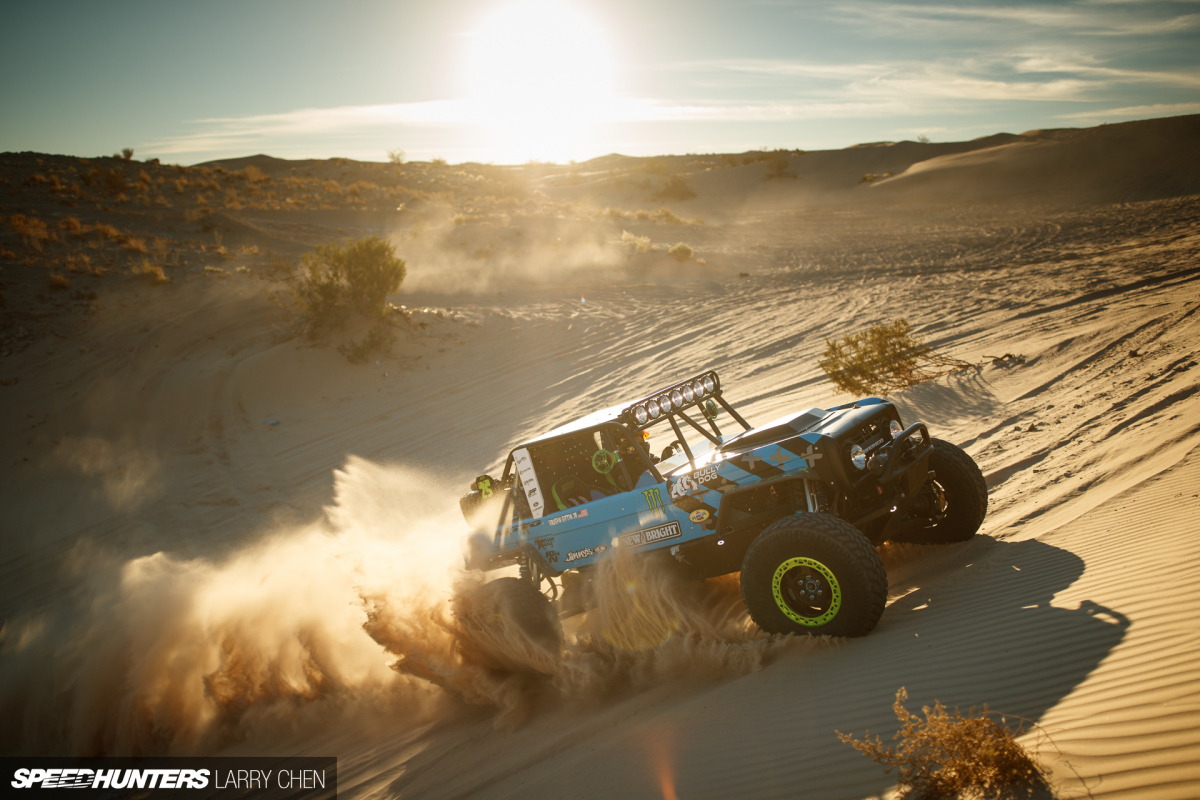 When we took a look at Chris Forsberg's 370Z a few days back, we mentioned that he had started taking his driving adventures off-road, something his long-time drifting buddy Vaughn has been doing for a couple years now.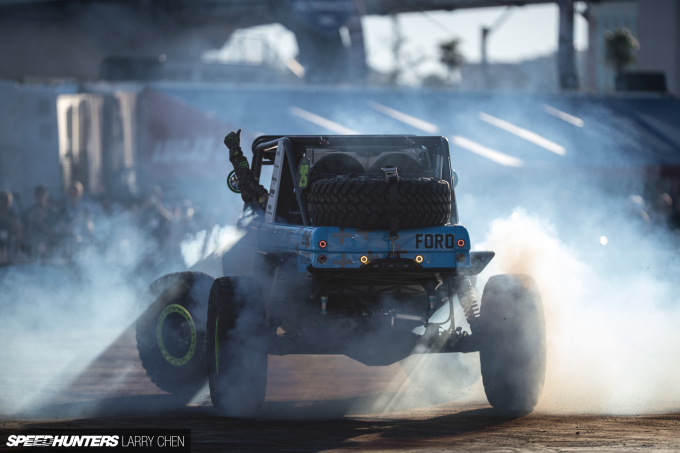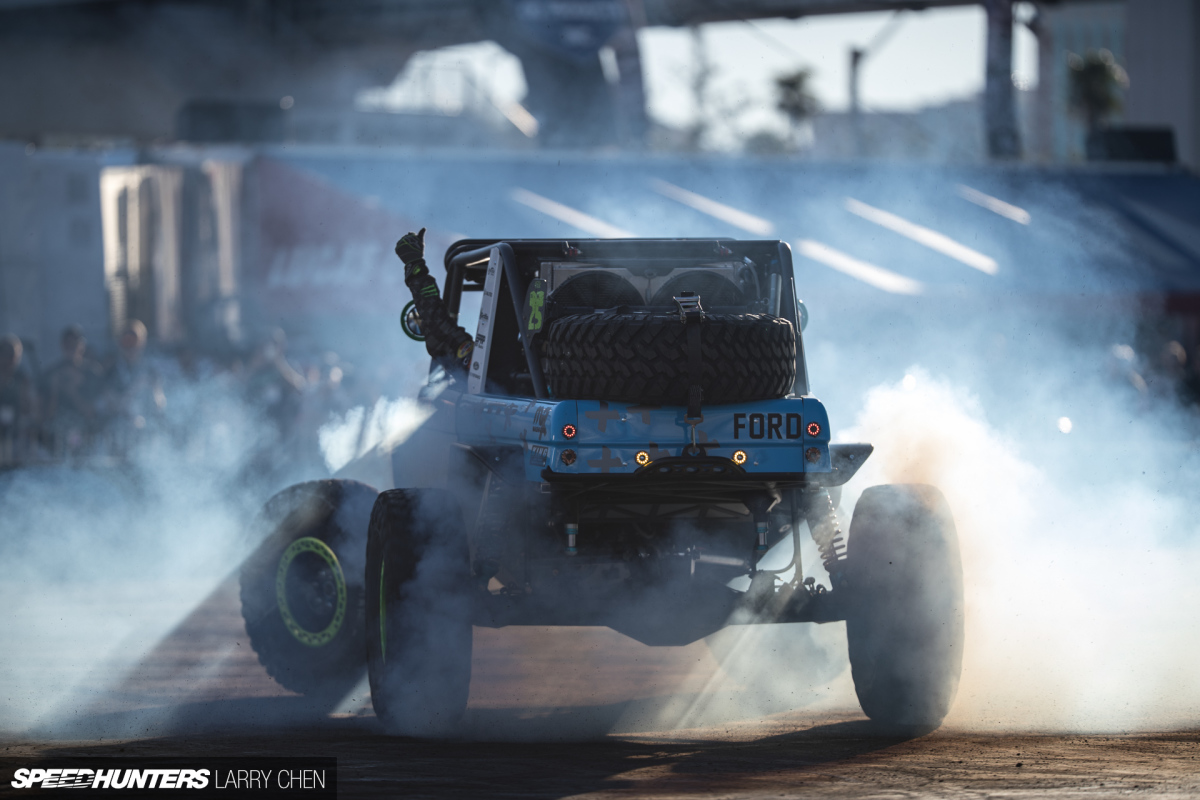 We've already seen the 'Ultimate Fun Haver' Ford pickup that he built for on and off-road antics, and you might remember that in 2015 Vaughn tried his hat in the legendary King of The Hammers race where he earned in an impressive top 10 finish. I guess you could say he got hooked.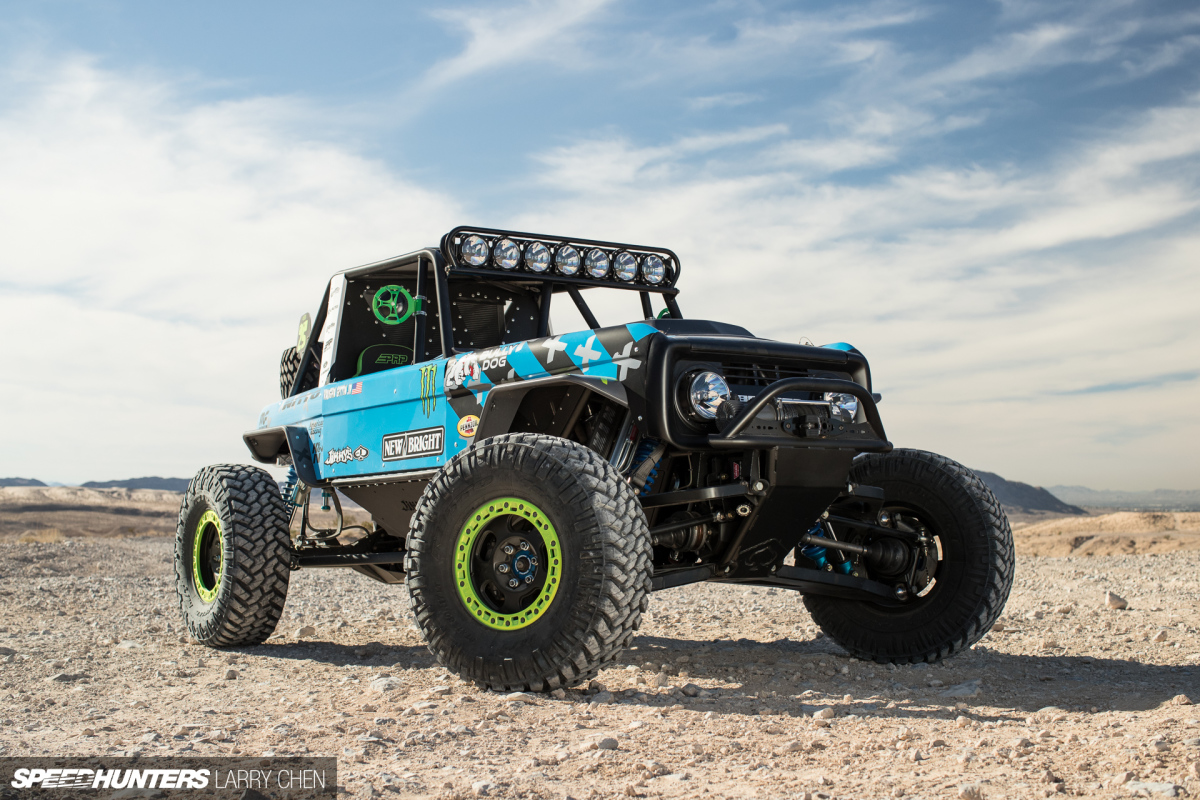 So hooked in fact that he decided to create his own personal off-road machine that will compete in the Ultra4 4500 class at the upcoming 2017 King of The Hammers event. In typical Vaughn Gittin Jr. fashion, it's a cool one.
Anatomy Of An Ultra4 Racer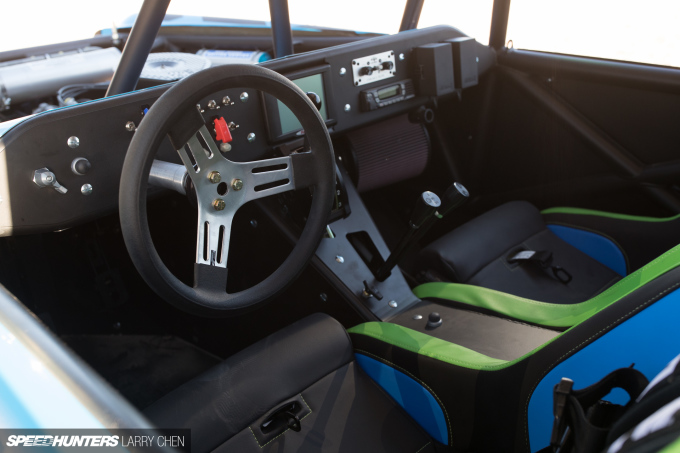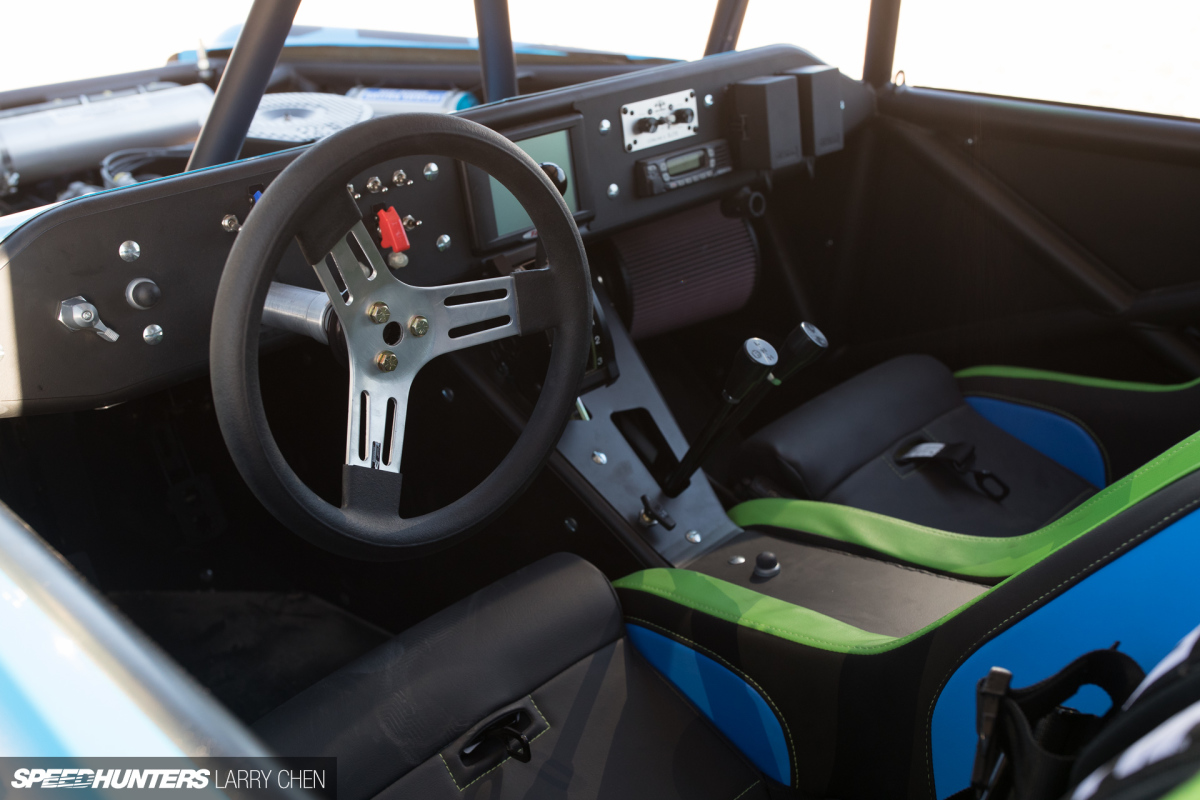 Built upon the success of the King of The Hammers event, the Ultra4 Racing Series holds regular events across the United States, each featuring a wide variety of terrain from wide open deserts to rock crawling areas and demanding short courses. To be successful, a team needs both a machine and a pilot that can excel in all driving conditions.
The Ultra4 4500 Rubicon Express Modified Class that Brocky is built to compete in has a liberal rule book that allows many different styles of 4x4s. However, regulations state they must have mechanical steering, shocks that are 2.0 to 2.5 inches in diameter, and run 37-inch tires.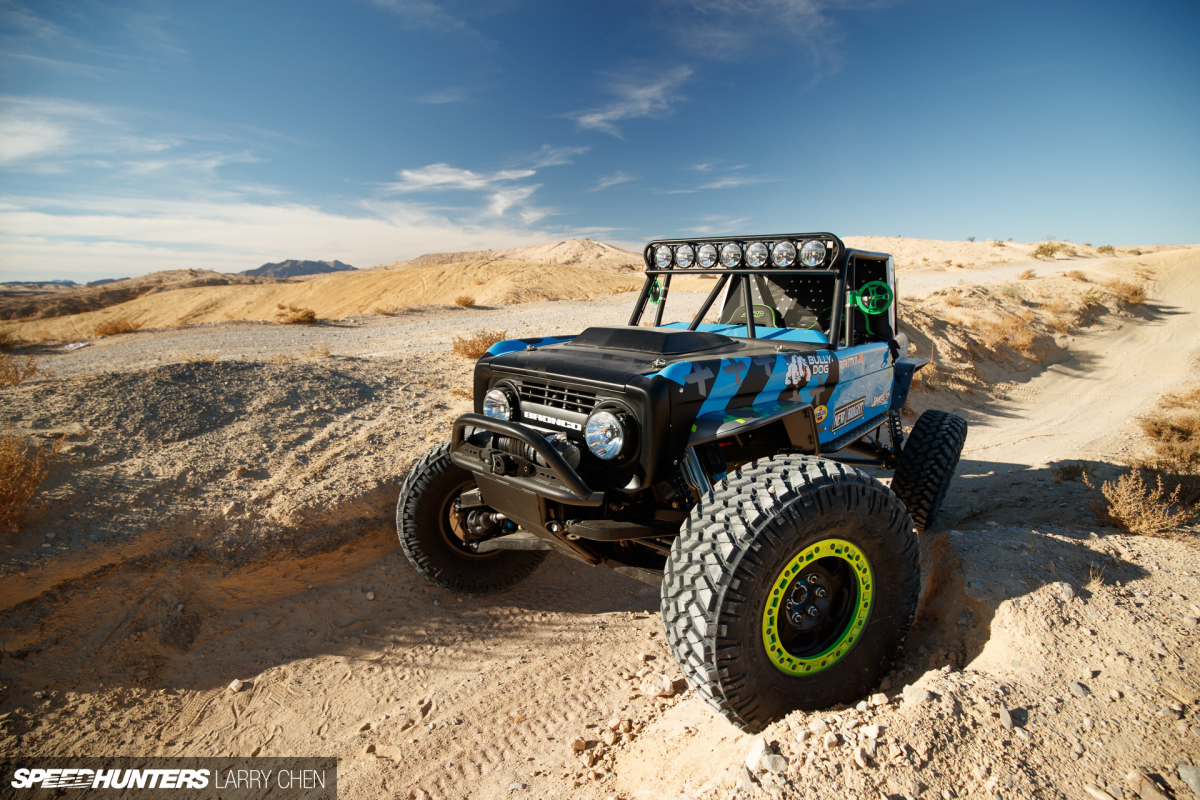 In putting together his Bronco, Vaughn called upon the experts at Jimmy's 4×4 in Cortez, Colorado, a well respected that outfit that sells everything from bolt-on upgrades to full turn-key rigs. More specifically, he ordered one of their hand-built 4500 class IFS chassis as a base.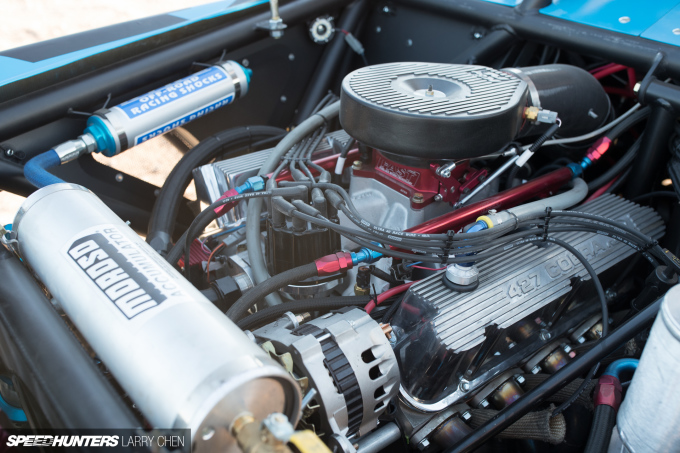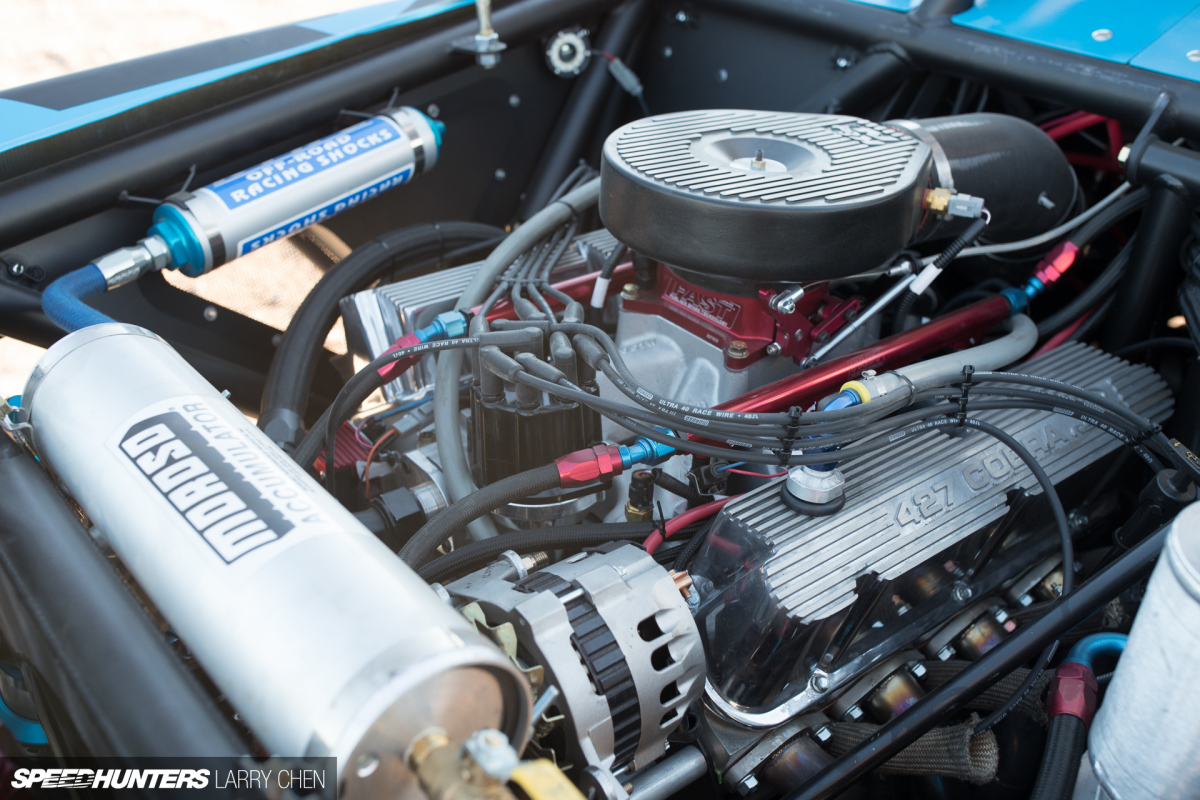 Given Vaughn's long relationship with Ford, it's only natural that Brocky would be packing Blue Oval power under its hood. The engine of choice here is a Z427 crate motor straight out of the Ford Performance catalog.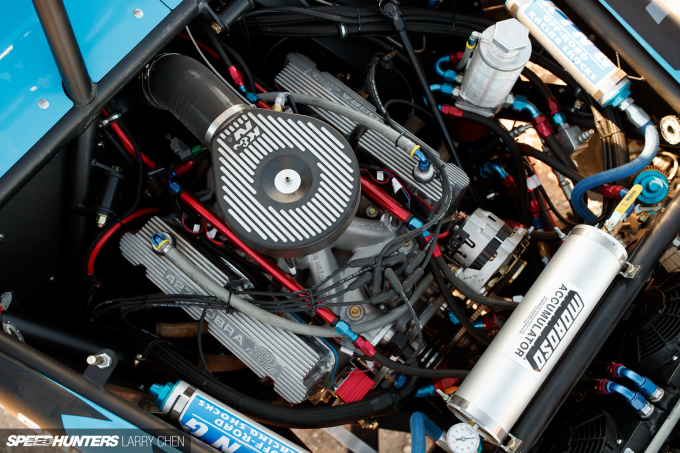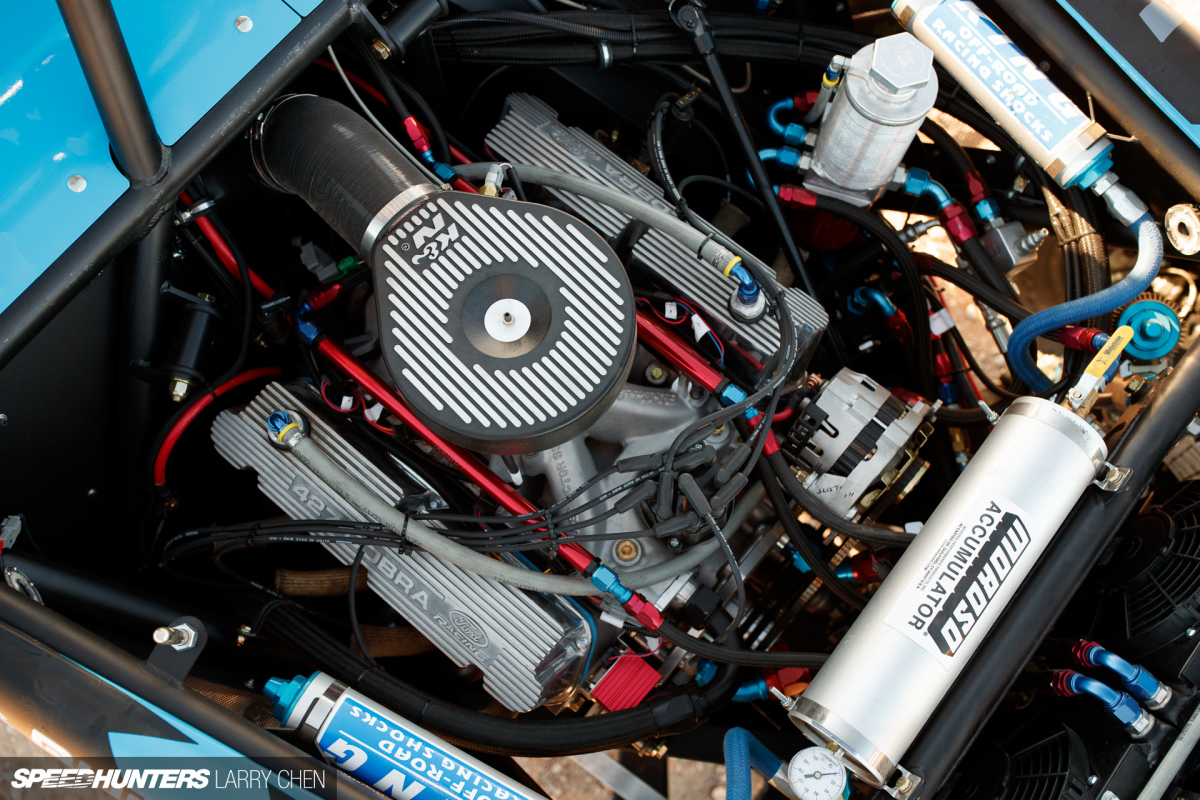 Based on the classic Ford small block, the naturally aspirated 427 cubic inch V8 is good for approximately 600 horsepower and 600 pound feet of torque, and it breathes through a K&N air filter and a Magnaflow exhaust system.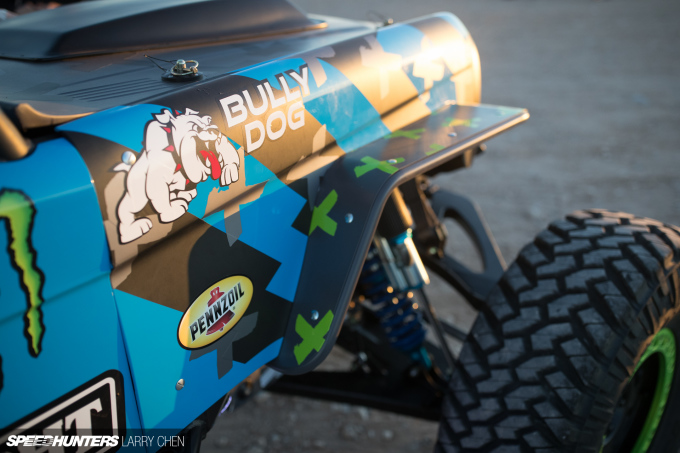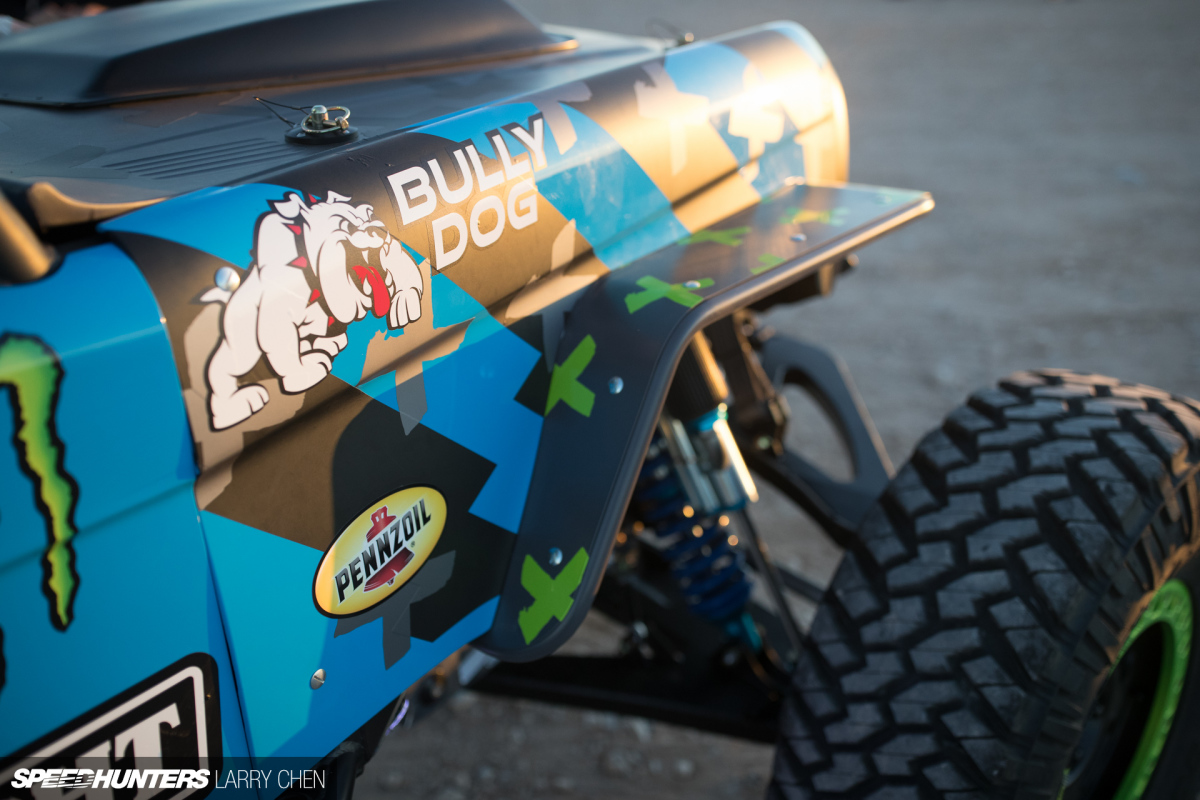 For Brocky's application, the small block is backed up by a heavy-duty TH400 transmission from ATI Performance Products that feeds power to a pair of Spidertrax housings with 10-inch GearWorks differentials at both ends.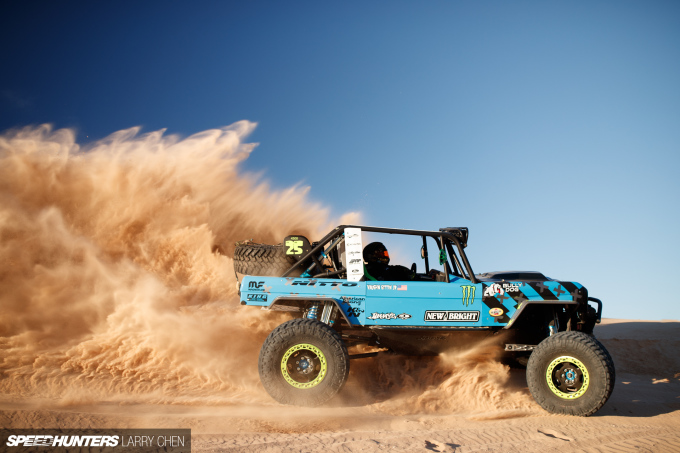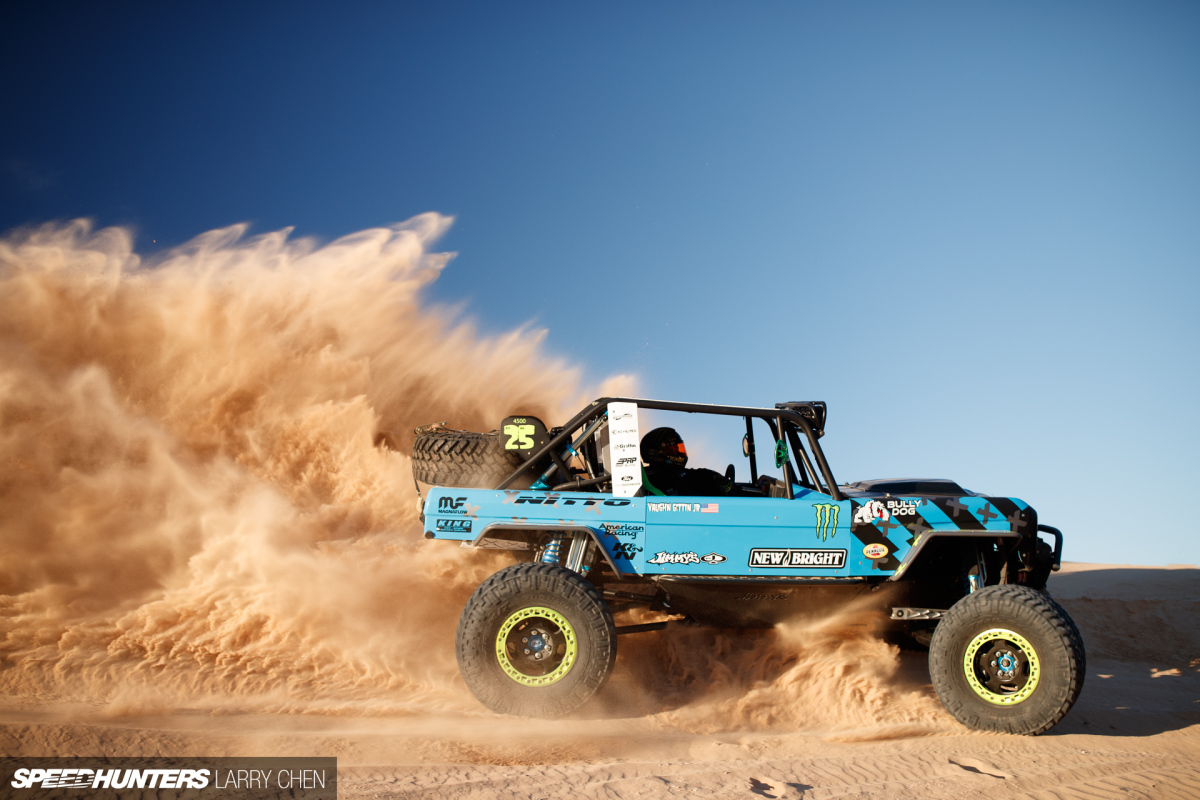 In the wheel department, Brocky runs 17-inch American Racing Ansen bead locks, which as their name suggests is a modern off-road version of the classic Ansen slot mag that was popularized during the 1970s. To comply with class rules, the tires are 37×12.50R-17 Trail Grappler M/Ts from Vaughn's sponsor Nitto.
The Professional Fun Haver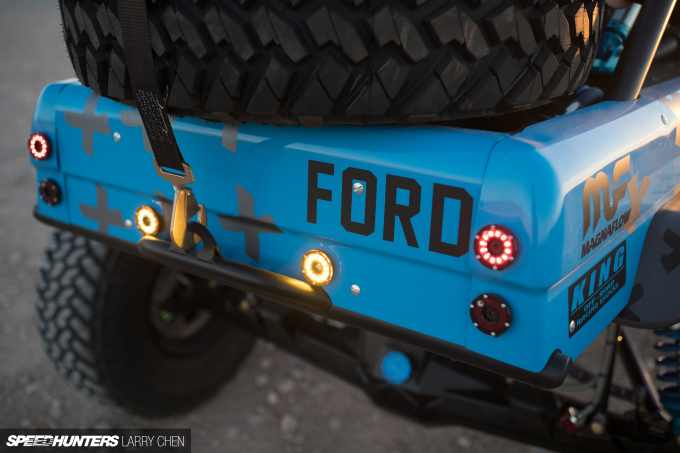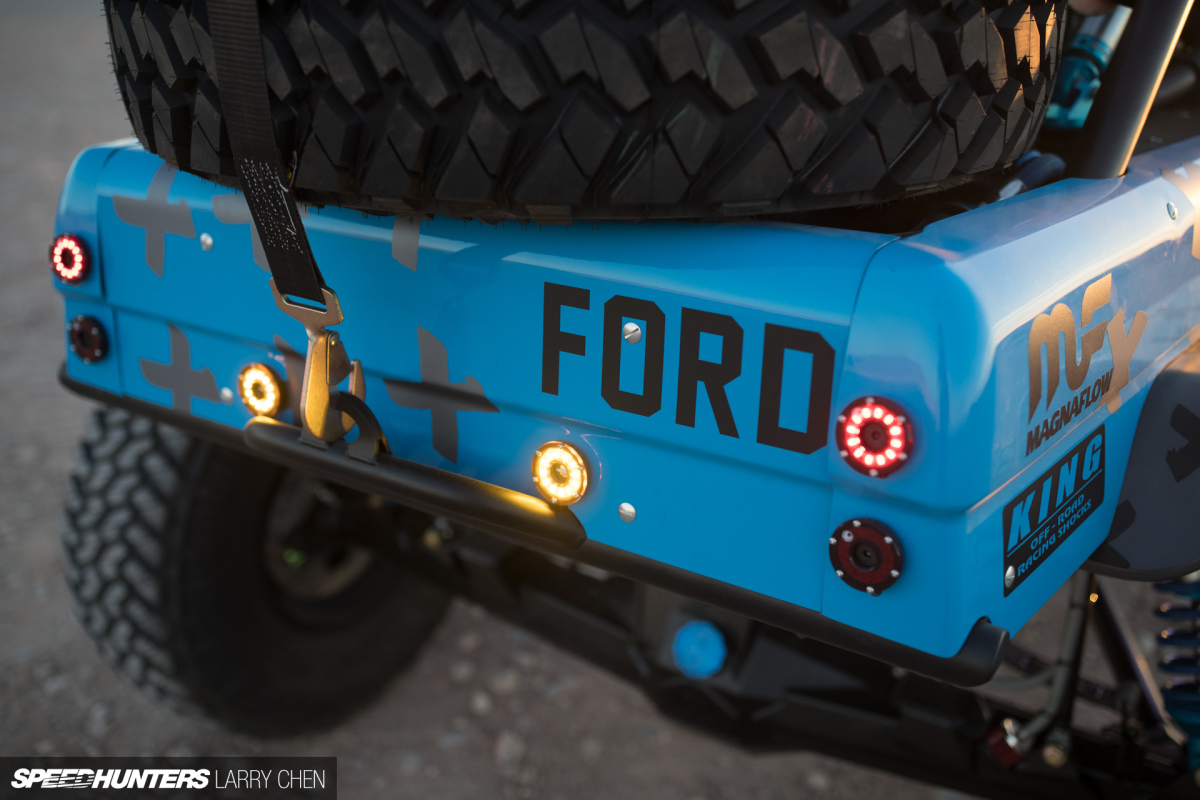 In addition to building the chassis, Jimmy's 4×4 also handled the body work, which you can see is based the on the legendary first generation Ford Bronco, and finished off with Vaughn's signature livery. While I certainly wouldn't call the look 'retro', combined with the Ansen wheels the body treatment makes for a nice little nod to the past.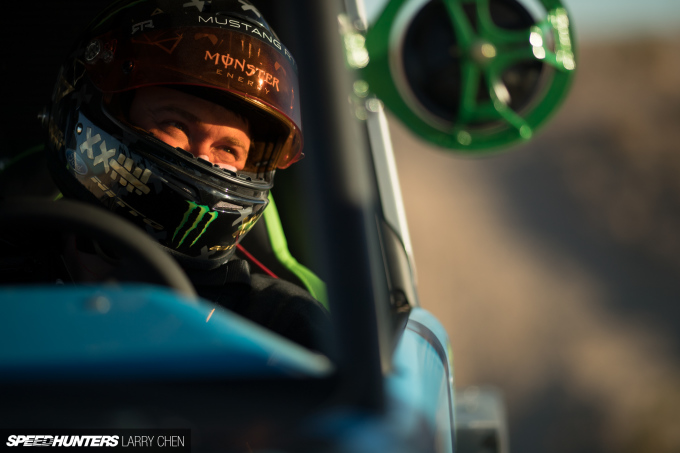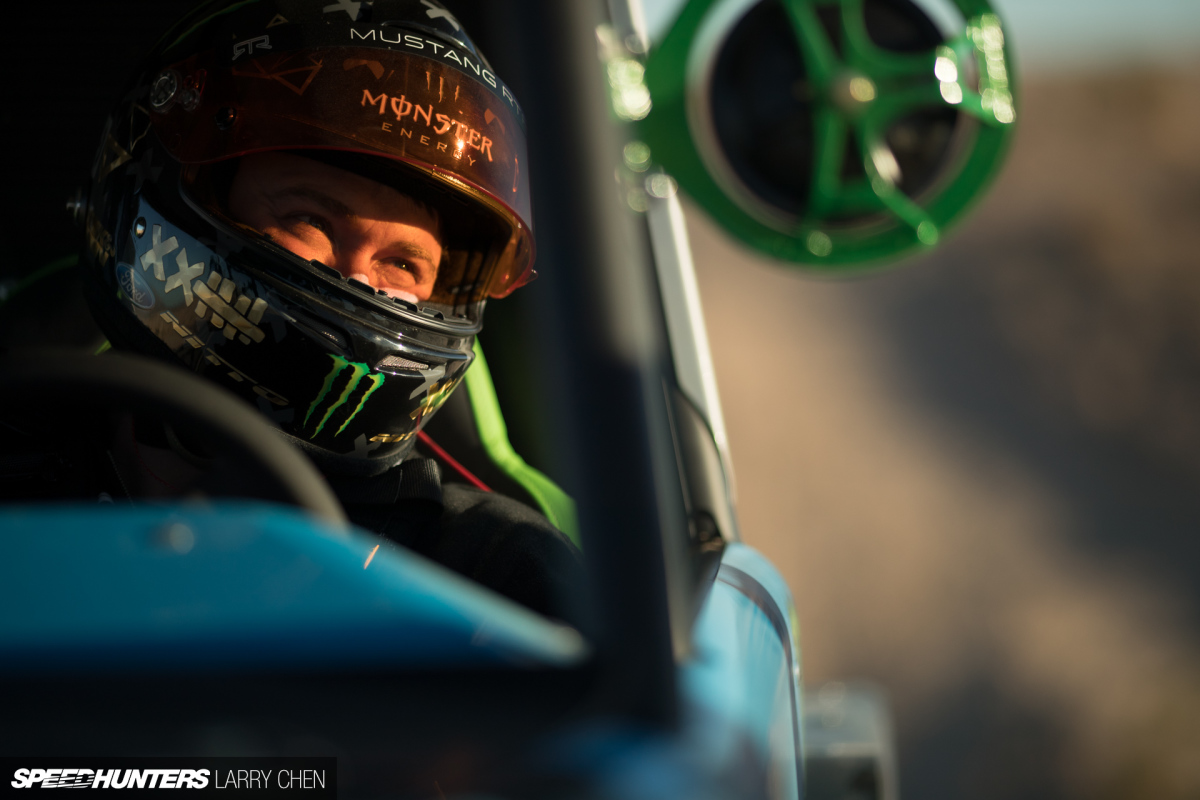 While the off-road racing that you find at the King of The Hammers is a completely different ball game than drifting or even rally racing, Vaughn says the knowledge of car control and vehicle dynamics have made the transition a little more natural for him.
As fun as it is to battle for Formula Drift championships and spread the excitement of drifting around the world, drivers like Vaughn are always looking for the next challenge, and with Ultra4 off-road racing, it seems like he's found it.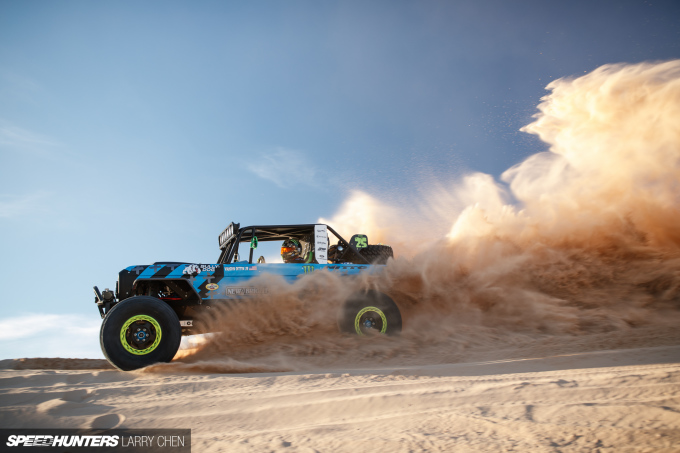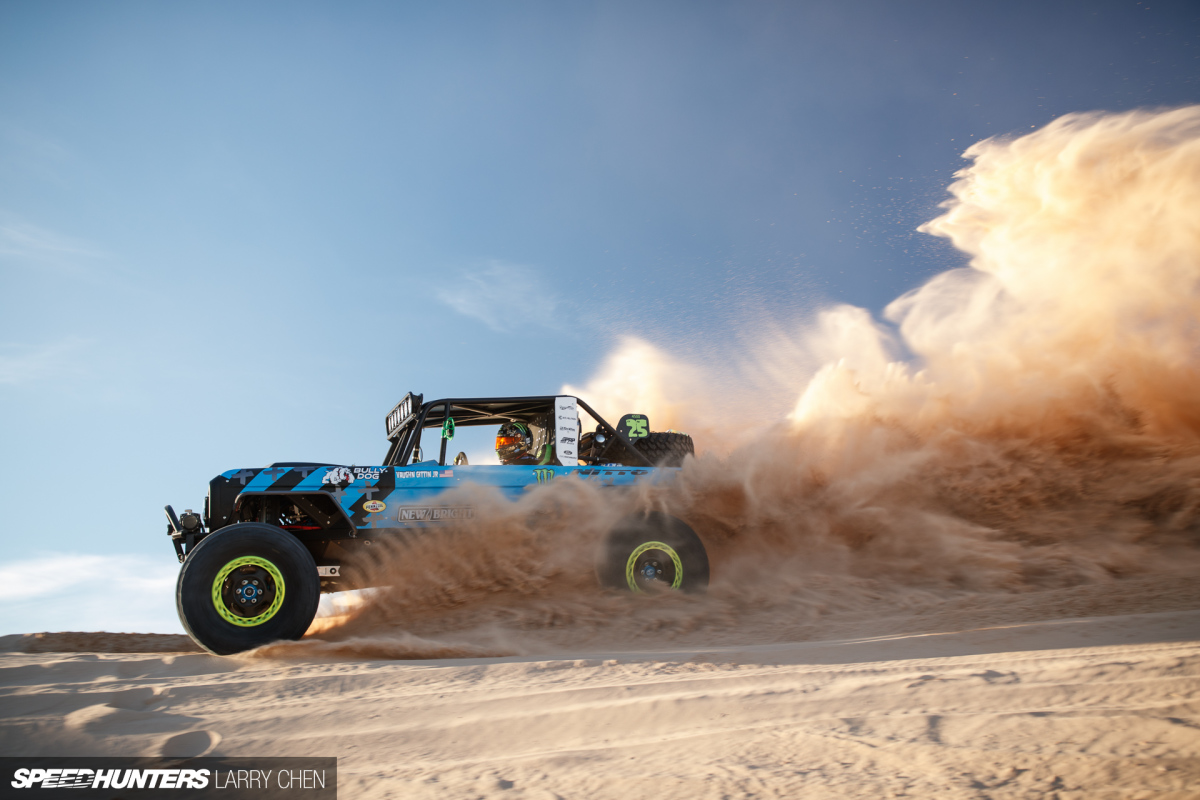 Given he has a brand new machine built specifically to handle the task, and an increasing familiarity with off-road competition, Vaughn is confident he can follow up his 2015 performance with another impressive finish at the 2017 King of The Hammers event in February.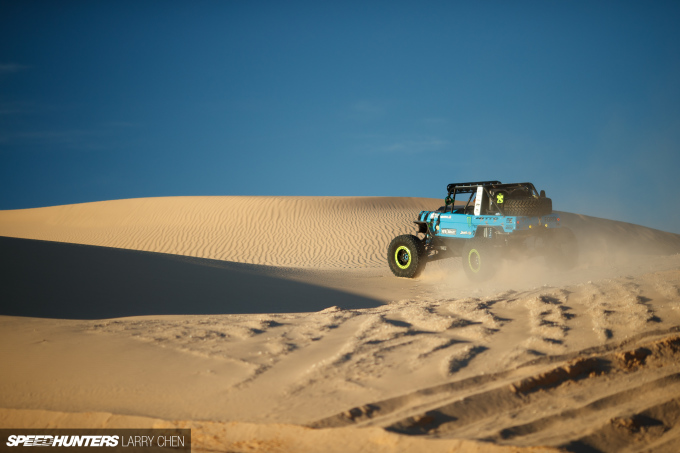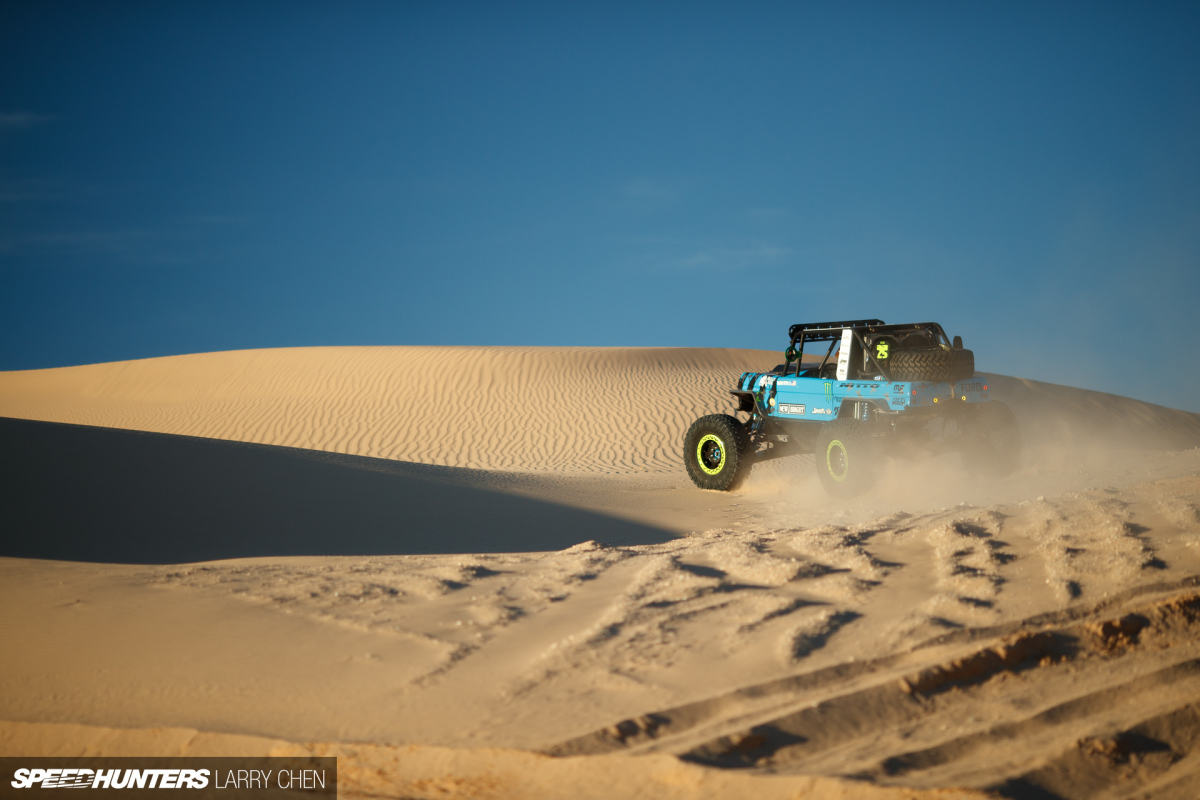 But regardless of where he ends up placing, it's clear that this will be one of the coolest rigs and one of the most exciting stories to follow.
From the Mustang to the Focus, Fiesta and F-150, Brocky is just the latest in a line of cool projects from the professional fun haver named Vaughn Gittin Jr.
Mike Garrett
Instagram: japanifornia
mike@speedhunters.com
Photos by Larry Chen
Instagram: larry_chen_foto
larry@speedhunters.com
Cutting Room Floor