Produced for some 65 years, from 1938 right through to 2003, there are few models that are as instantly recognisable around the world as the Volkswagen Beetle.
Their popularity in the show scene is obvious too. Heck, there are entire huge shows dedicated to Beetles and their air-cooled brethren. The issue is, that at said shows, a lot of the cars all end up looking the same.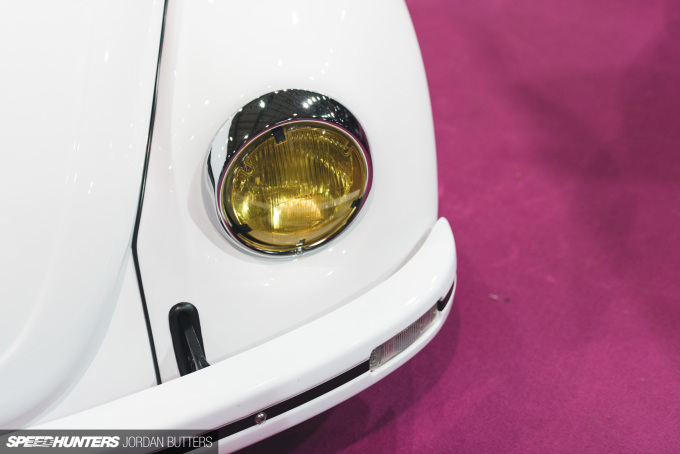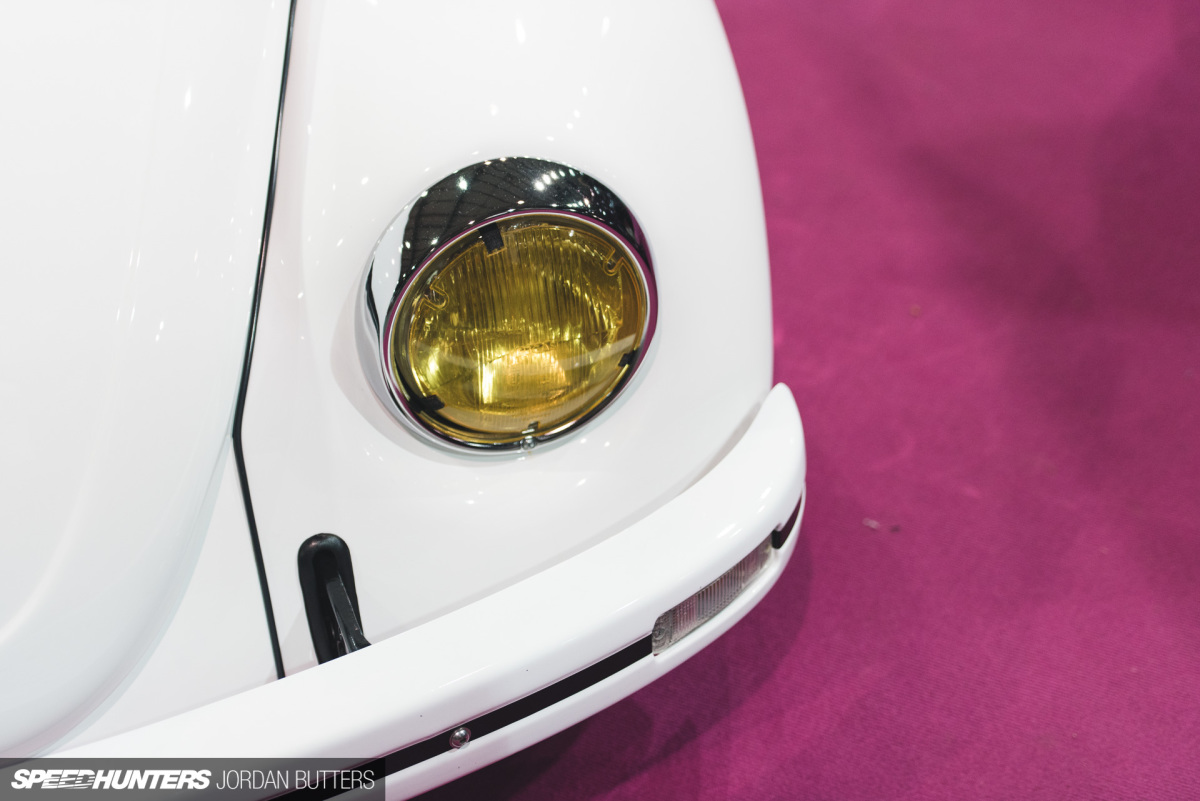 So when I spotted Max's 1978 Beetle at this year's Ultimate Dubs, it hit me like a breath of fresh air. Not only because of the car's ridiculously clean finish and retina-bursting bright white paintwork, but also because it was different.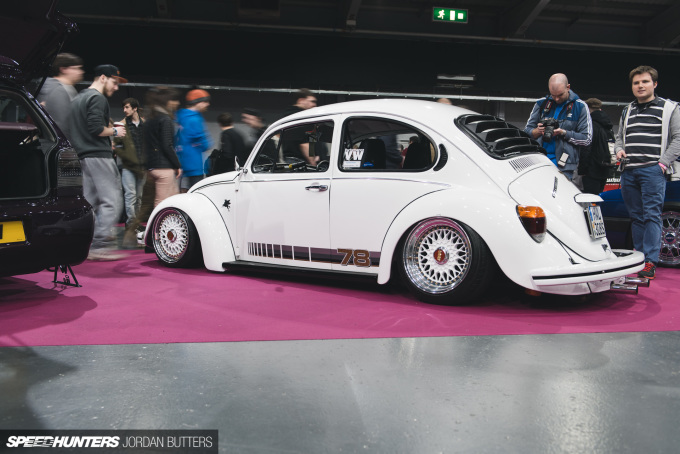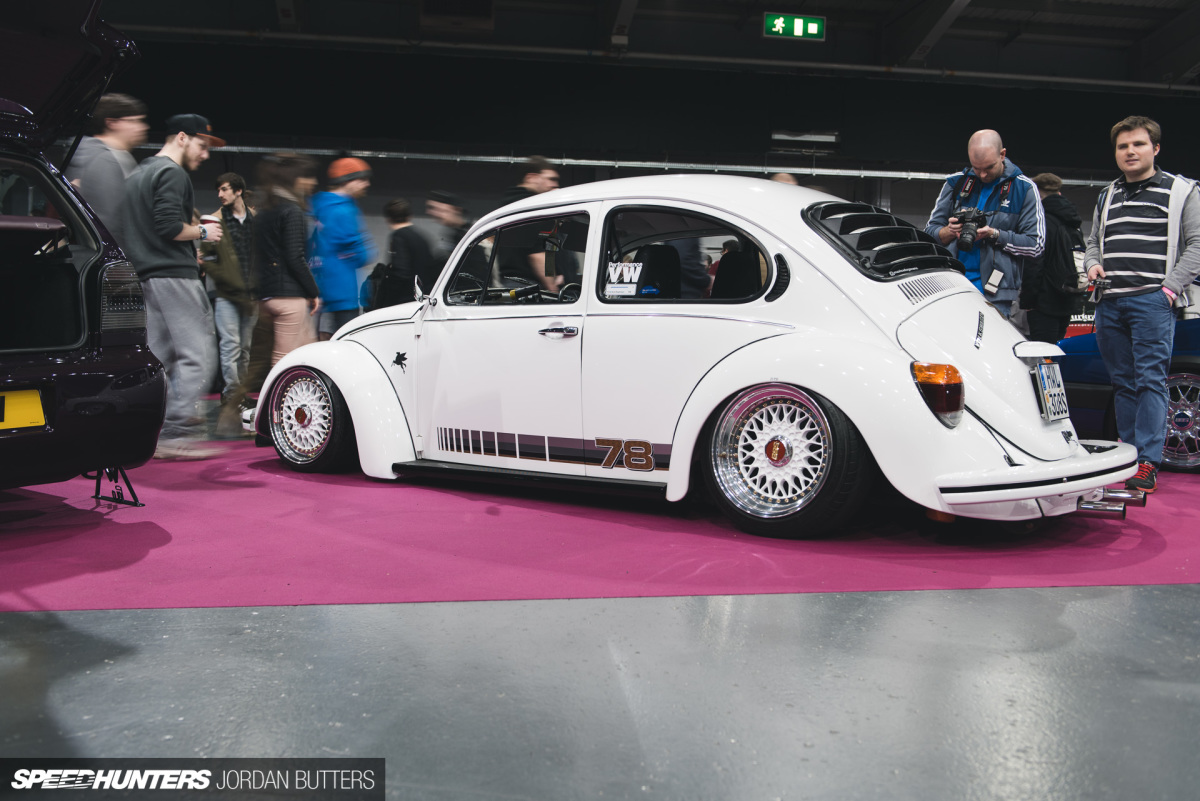 When you're building a car that's been built for shows for decades over, it's difficult not to tread the path most trodden. However, Max has merged influences from the air-cooled, water-cooled and stance VW scenes, and created something that not only holds its own at a show like Ultimate Dubs, but also turns heads in the air-cooled world too.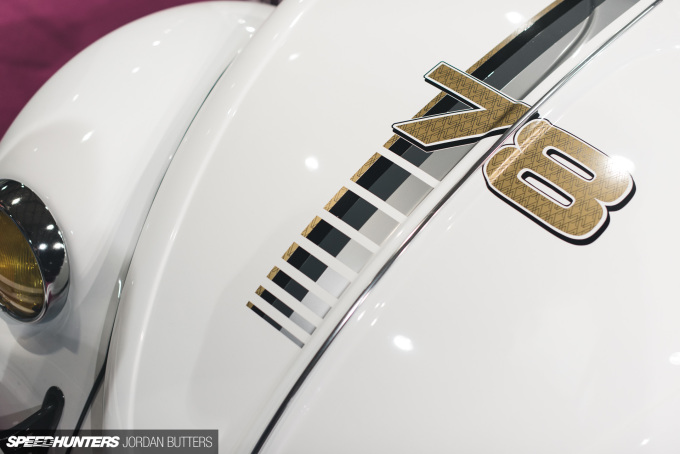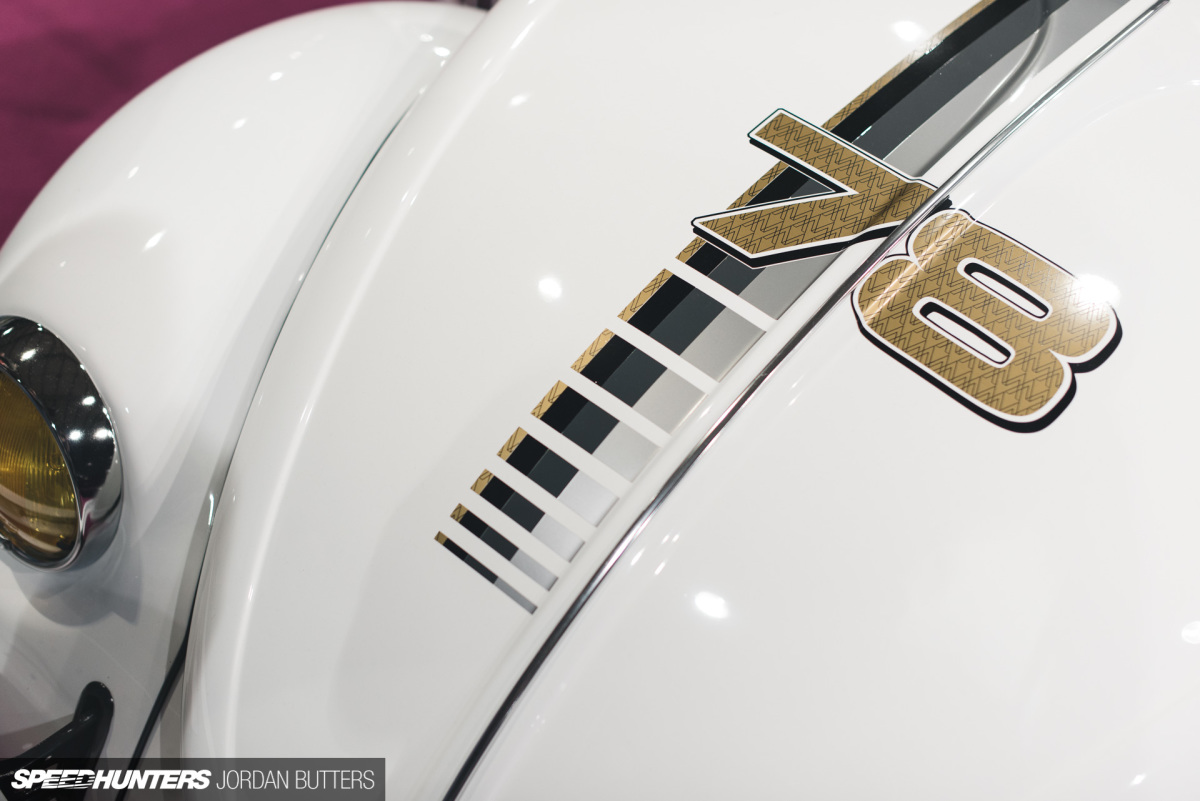 Wandering around the car you see traditional SoCal-style air-cooled influences sitting next to water-cooled VW-style touches. Stare through the very '80s rear window louvres and you're greeted by a large, shiny, and very much modern air suspension tank on the rear shelf. The styling cues transcend the ages and genres here.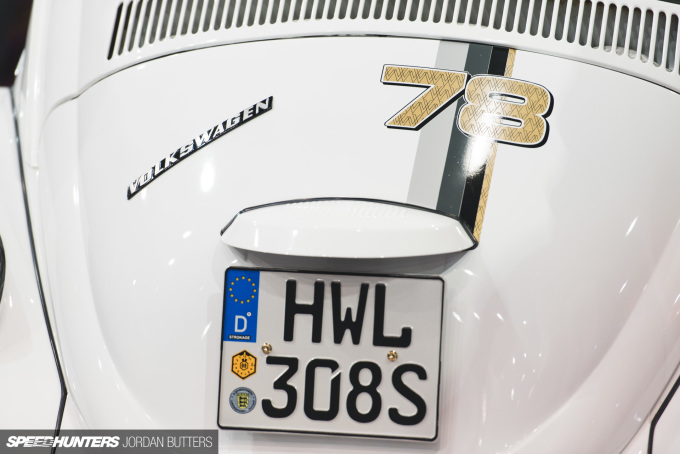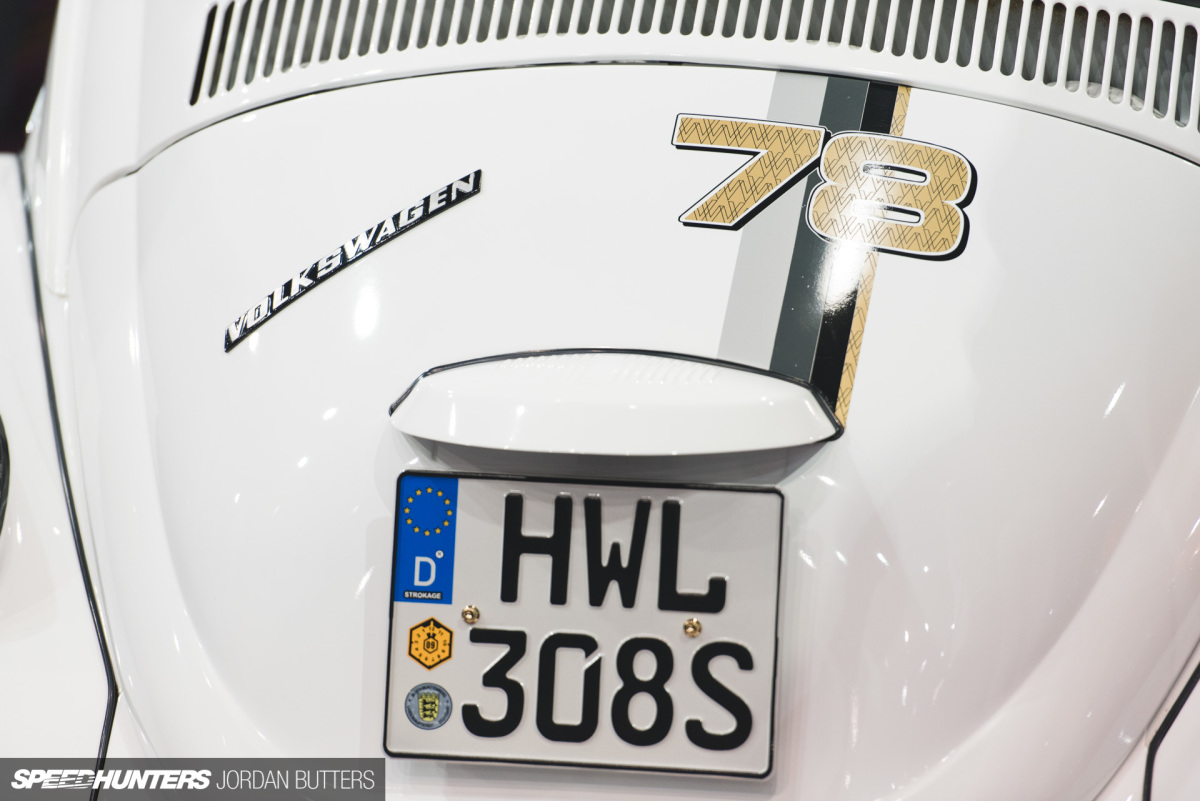 Max and I both had VW Beetle 1200s as our first cars at the age of 16, but the similarities end there. He has spent the last six years transforming his Bug into a spotless show winner whereas I wrapped mine around a Ford Transit van just weeks after passing my test.
Max also has some serious skills when it comes to restoring old Volkswagens, whereas I can barely fit a set of wheels the right way up.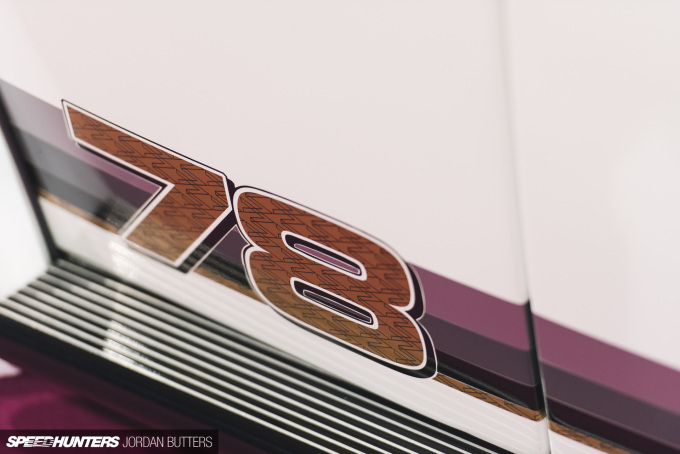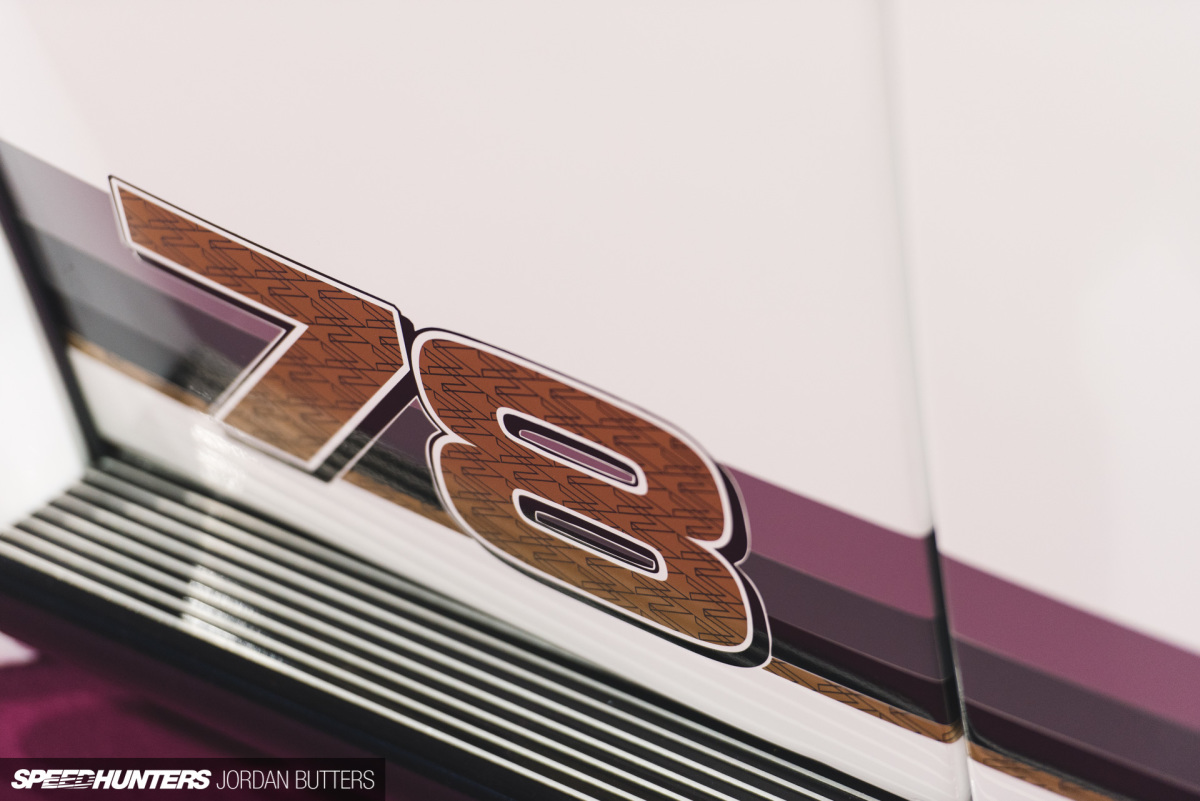 Now I fully realise that my attraction to this build is fuelled by my personal taste. This car might do absolutely nothing for you. There really are two types of people in the world – those that 'get' Beetles and those that don't.
On the surface it's easy to be unimpressed; in standard form they're slow, they don't handle great, they're really quite basic, both in terms of mechanical elements and creature comforts. Mine used to leak exhaust fumes into the cabin, the petrol gauge didn't work below half a tank, and the driver's seat rails once came clean off the floorpan at a junction.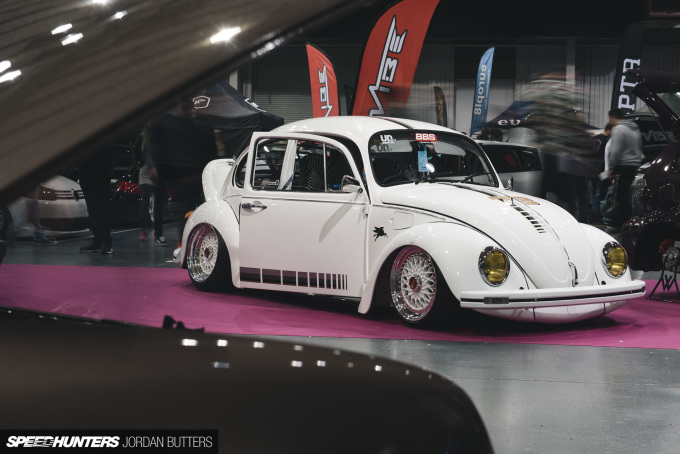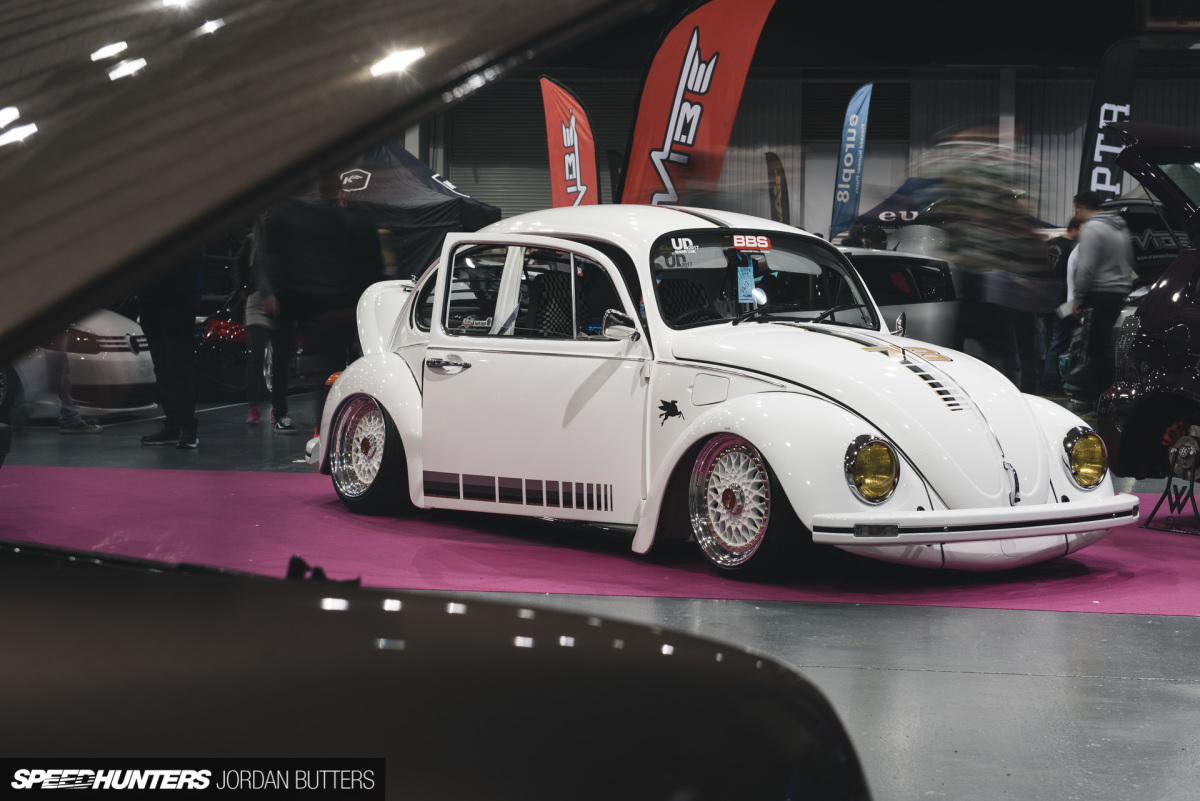 But they have something that a lot of modern cars are lacking in: character. There's a wonderful feeling when you're driving a Beetle (exhaust fumes again?) that you're driving something special. Something different. They have a heritage and personality to them that very few cars have.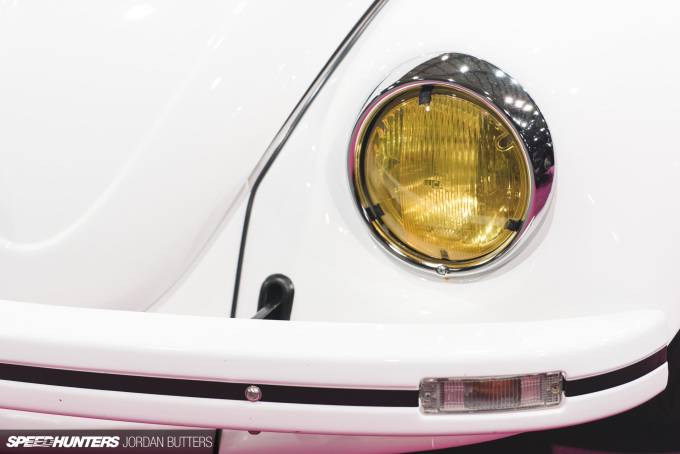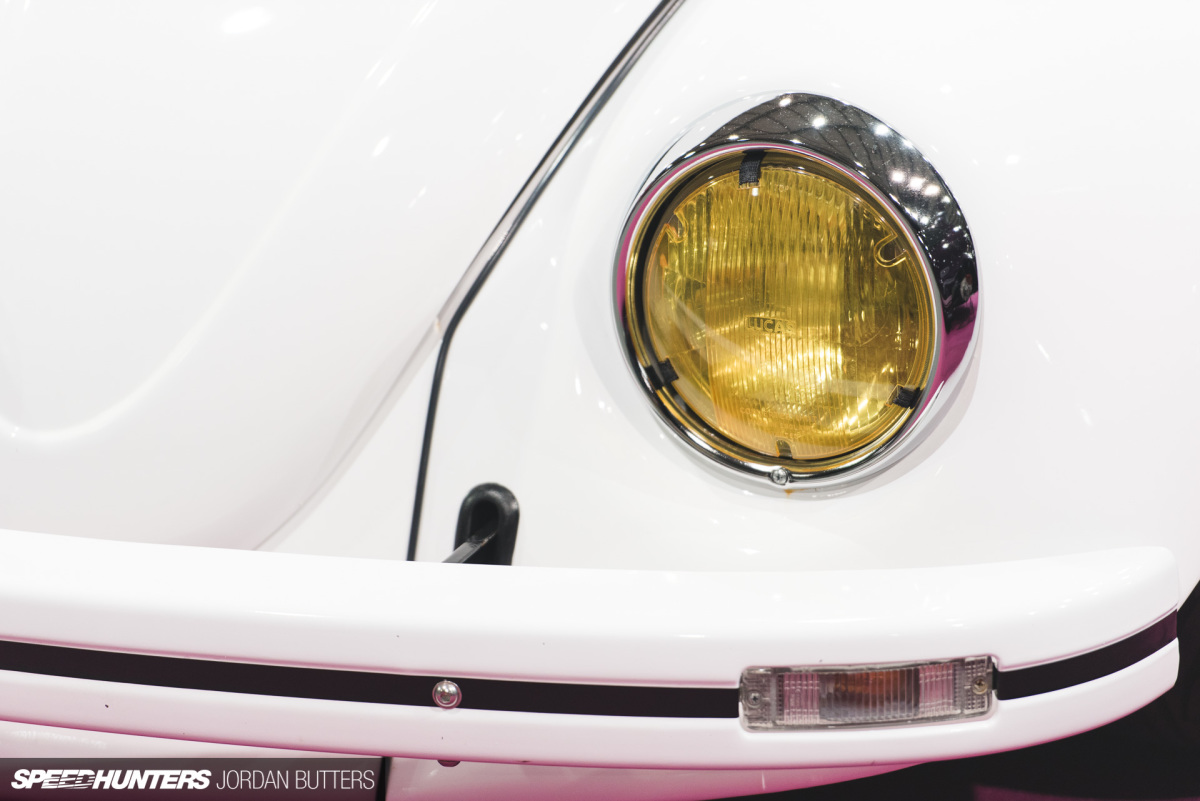 Max's car started out as a very standard, but very solid Beetle. After a few years of enjoying it in stock form he took it off the road to do a few small jobs. As tends to happen, one thing led to another and before he knew it he had a full restoration on his hands.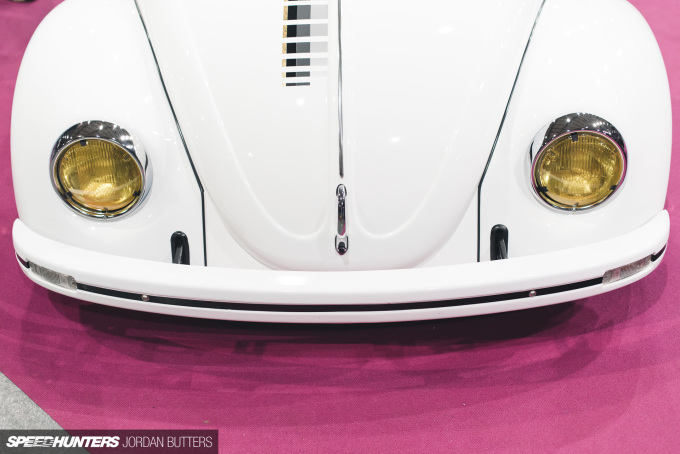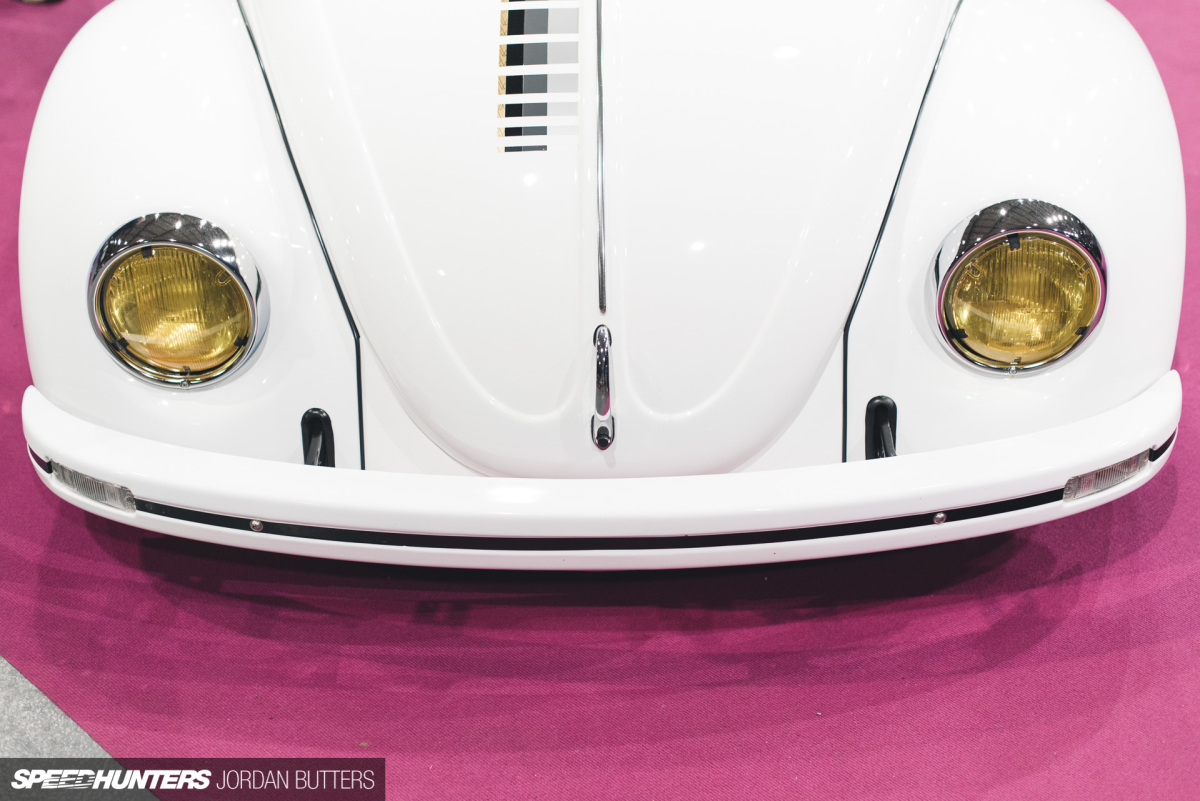 Around a year after taking it off the road, and with a lot of hard work put in to it, Max's Beetle saw light of day again.
Looking around at the car in detail I had to keep reminding myself – this is a 40-year-old car sitting in front of me. And what you see on the surface isn't even the half of what's been done.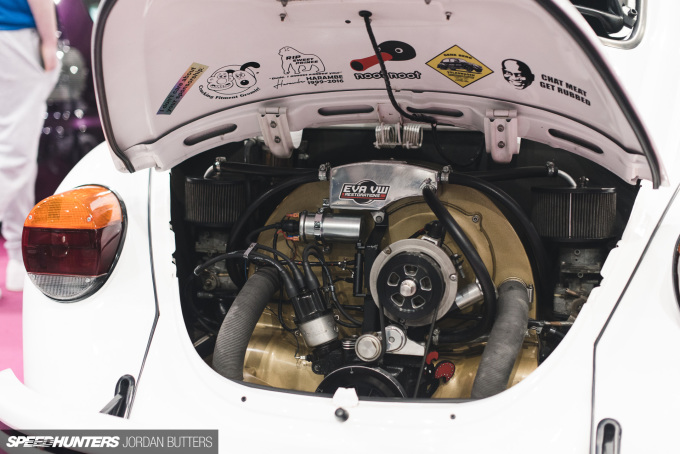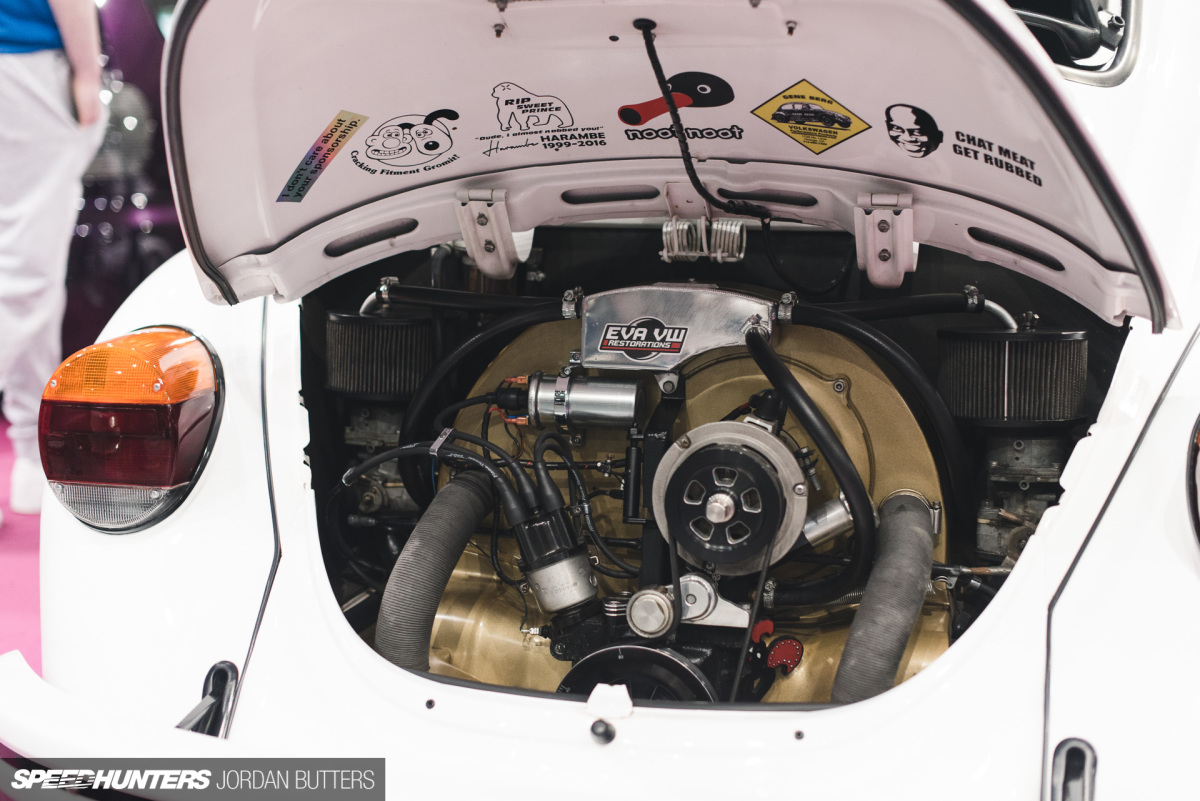 Under the bonnet sits a 1641cc motor with a fully built bottom end and Engle Racing cam, ported and polished heads and a valve train specced to handle high revs. It's fed by a pair of Solex 44mm carburettors and exhaust gases are expelled at maximum volume through a stainless system.
Drive is transferred to the rear wheels via a Freeway Flyer gearbox with an extended final drive. Max tells me that with the new setup he's had the Beetle's tacho needle hunting for extra numbers at the end of the dial on multiple occasions.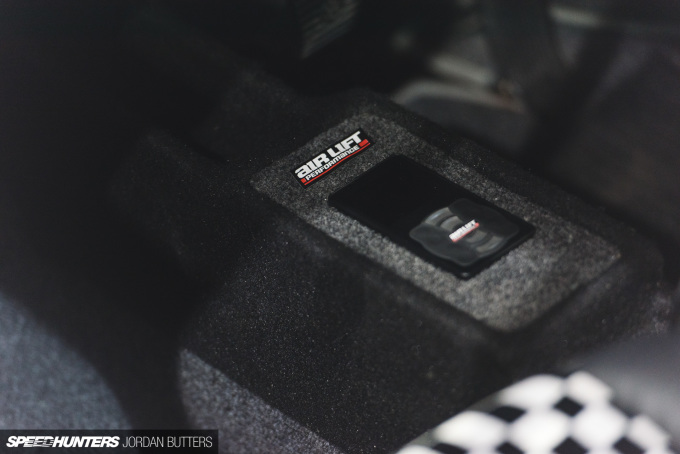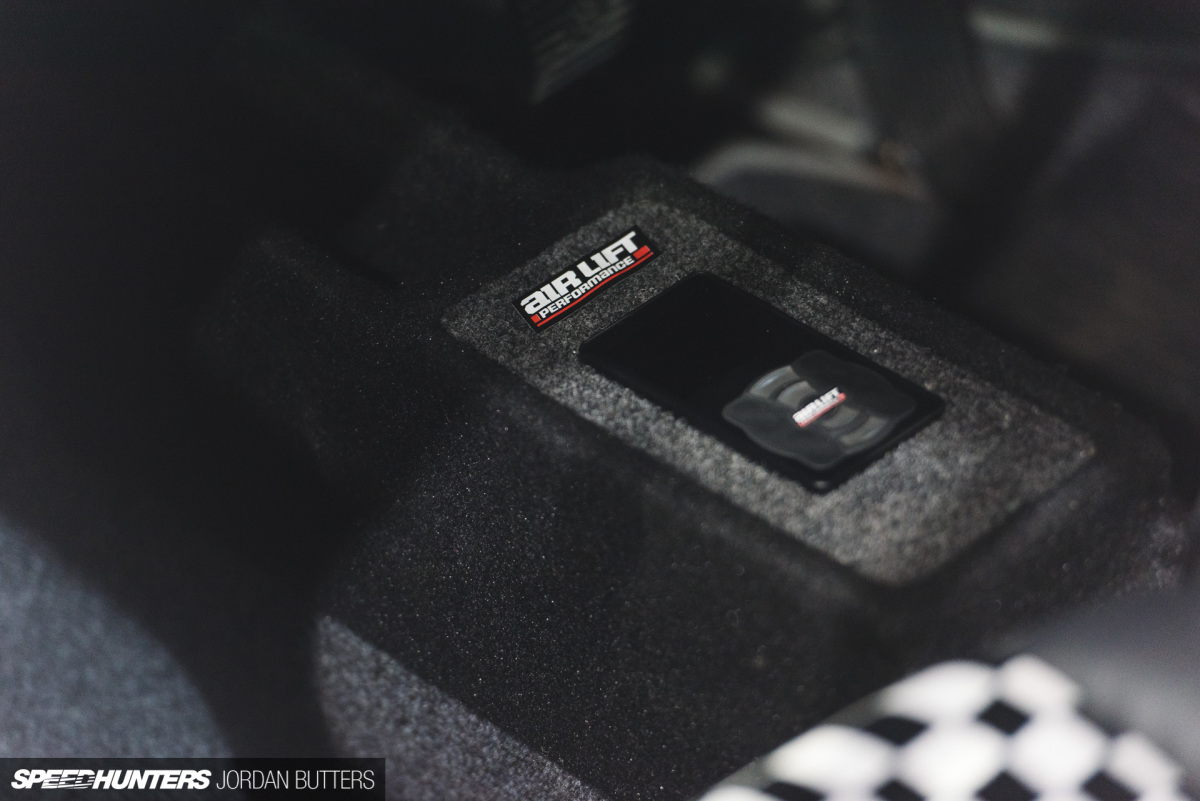 The Bug is brought down to ground by Air Lift Performance suspension and their 3P management system.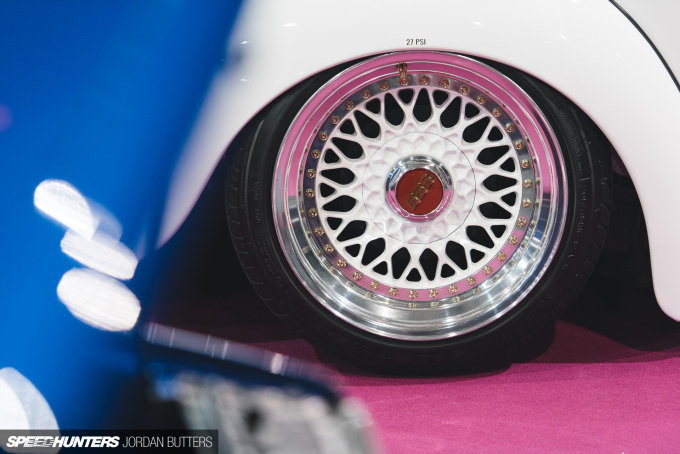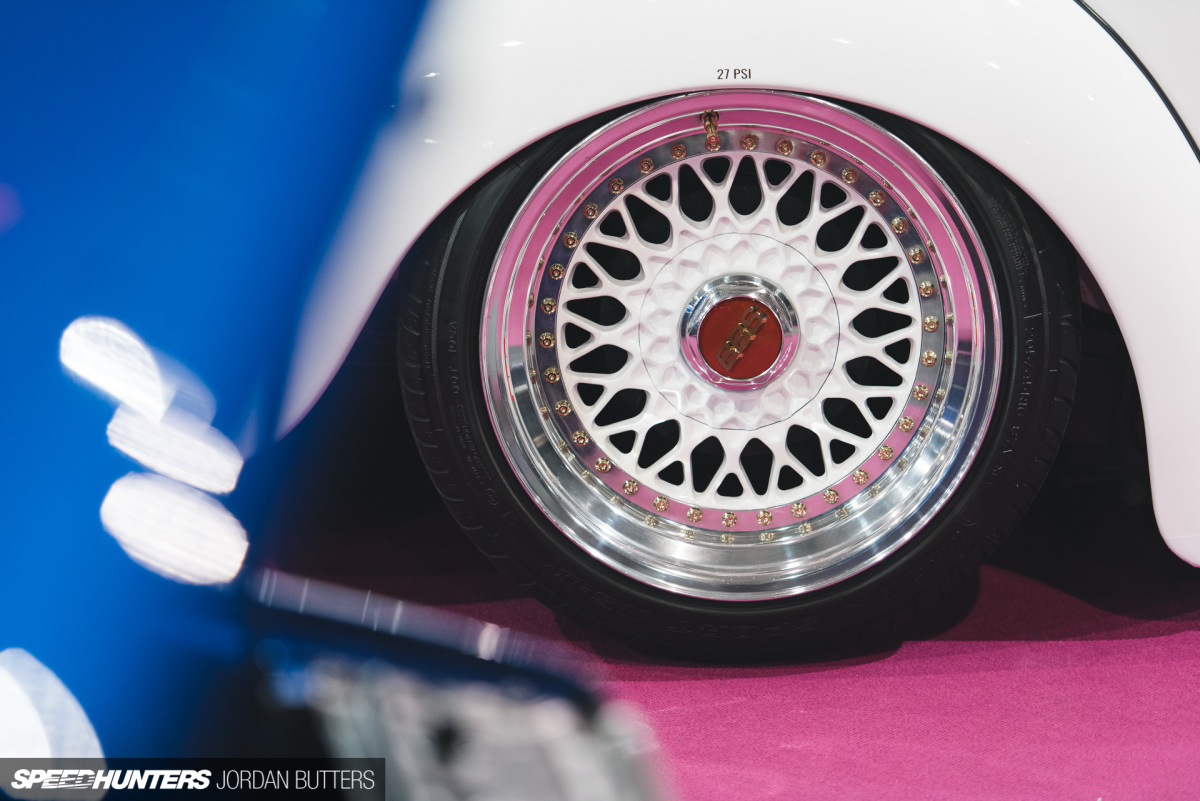 The rear suspension has been converted to a Porsche-style semi trailing arm configuration while the front beam has been narrowed by two inches to accommodate a greater range of wheel fitments.
Max is particularly proud of how the car sits now, having shunned the 'tucked' look so often seen in air-cooled circles in favour of a wider, more modern stance.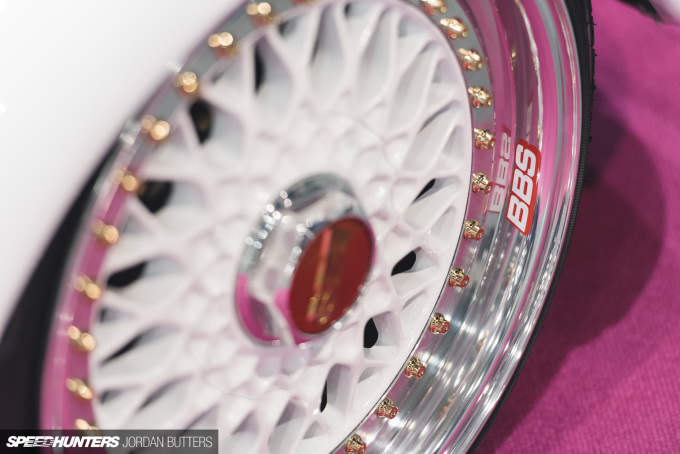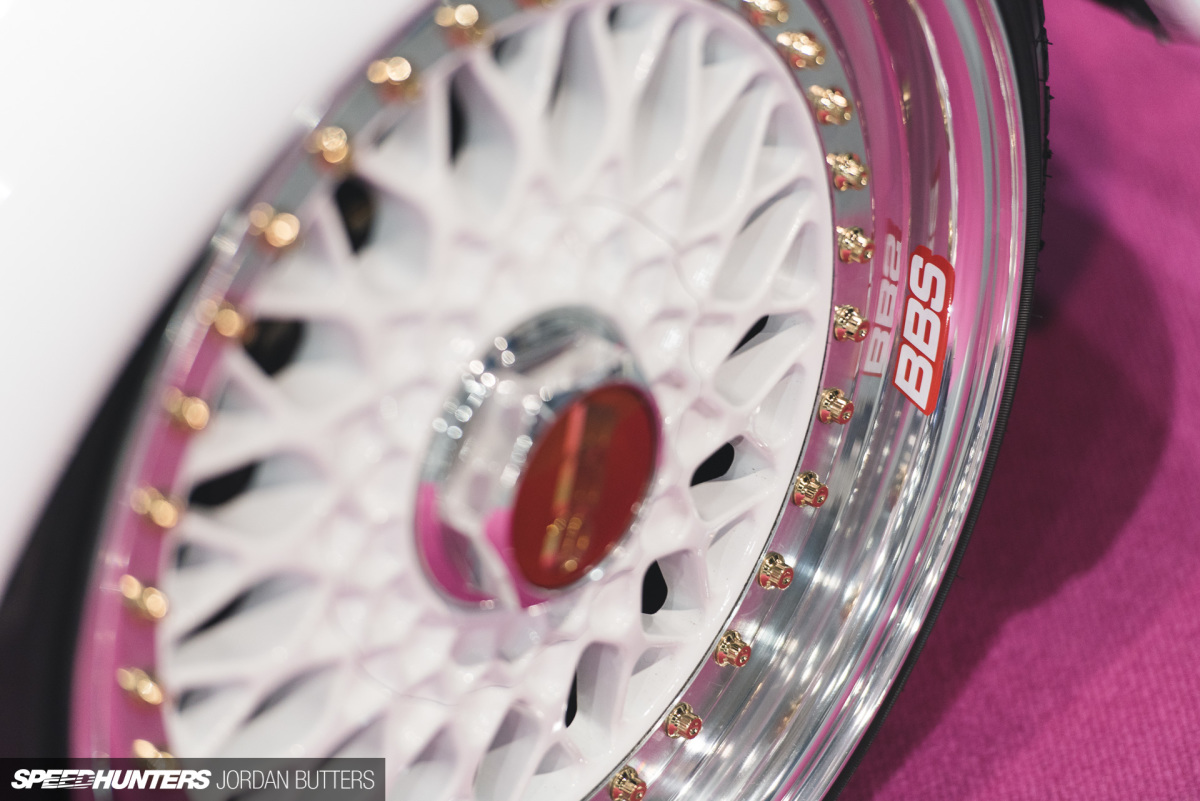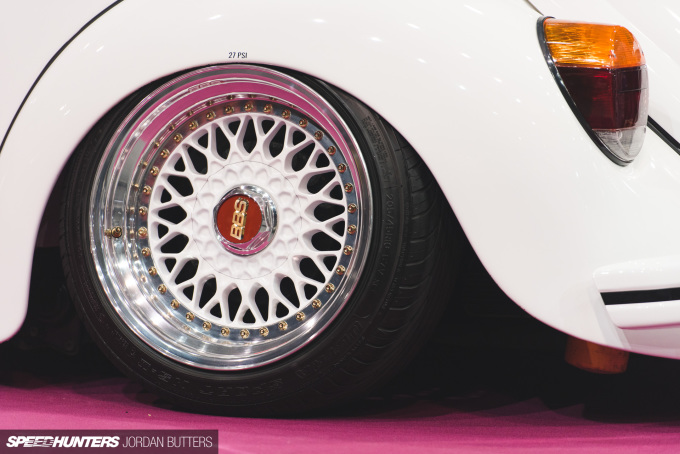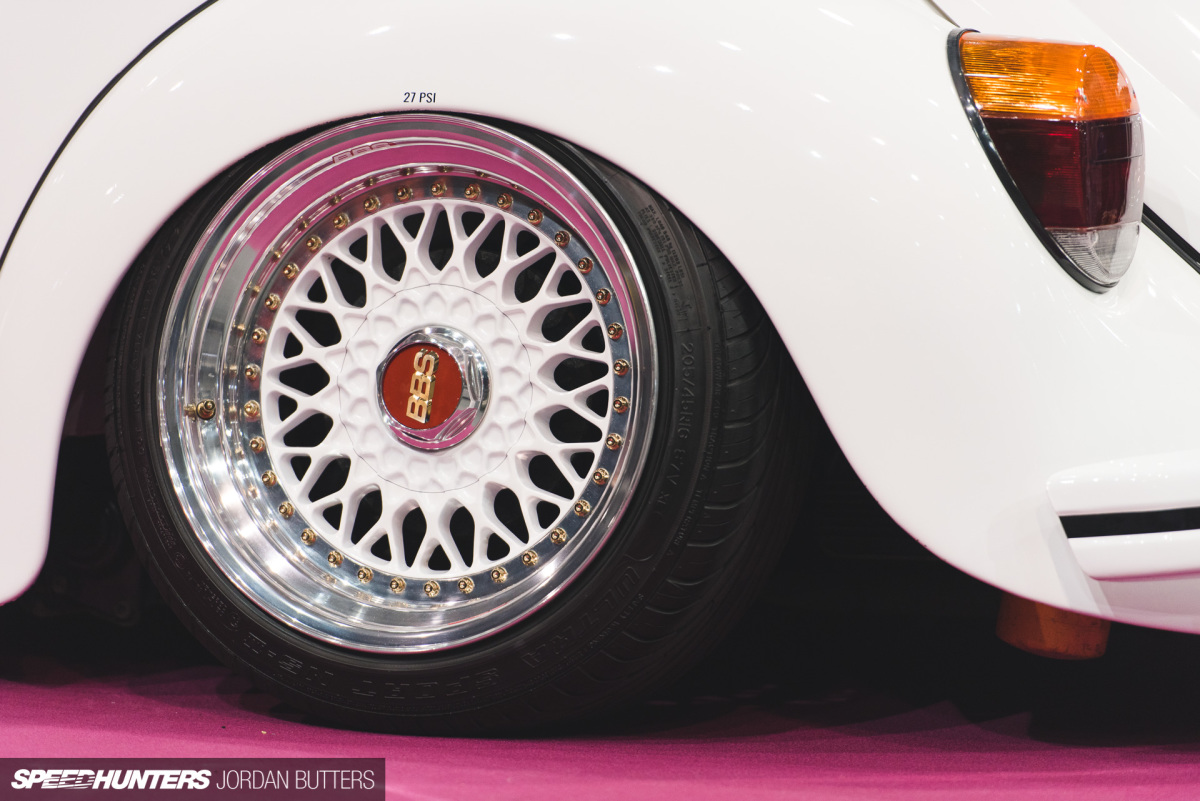 As you can tell by the window stickers, Max has also avoided the popular Beetle wheel choices in favour of a set of original Porsche 930 Turbo BBS RS which have been restored with incredible attention to detail
Just before UD, Max had the Bug's interior overhauled with a custom Porsche interior, retrimmed in a trippy checker print detail on the seats and lush grey Alcantara headliner.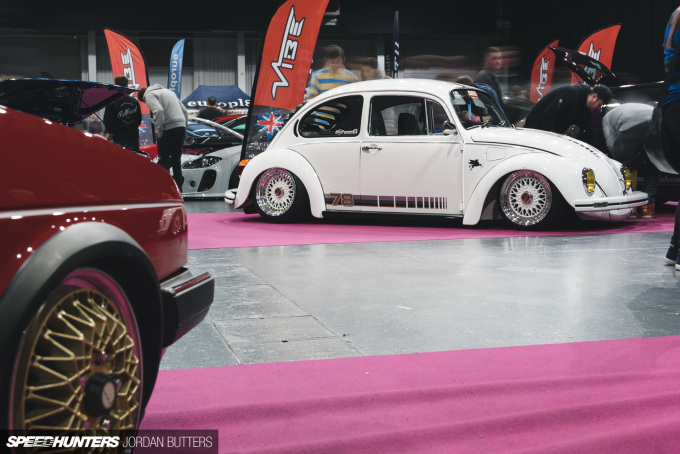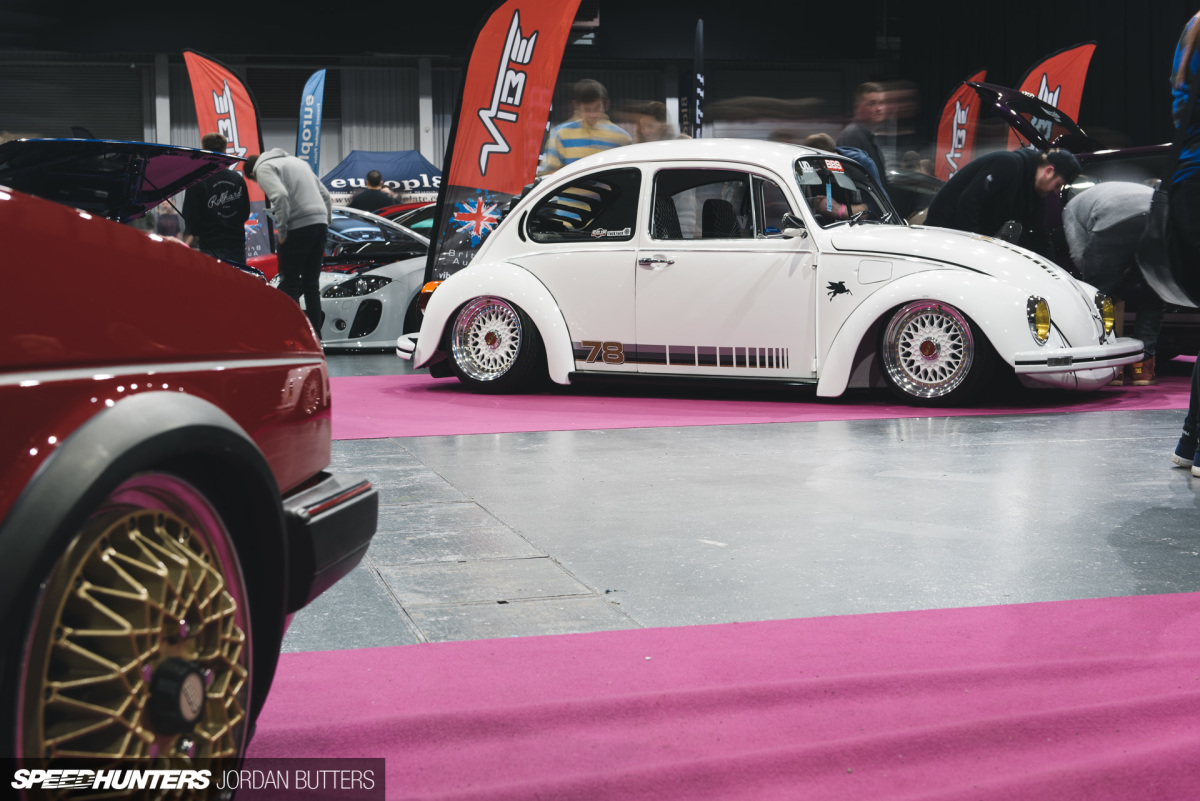 Despite its super clean finish inside and out, surprisingly Max drives his car daily throughout the summer months, boldly stating that it's "never seen a trailer." This I can fully commend; a huge part of Beetle ownership is the experience of driving it on the street, making a lot of noise along the way and turning heads as you go.
Top job Max.
Jordan Butters
Instagram: jordanbutters
Facebook: Jordan Butters
jordan@speedhunters.com