Ultimate Dubs
It's OK if you don't like the VAG show scene.
This is the second time I've written up my show report from this year's Ultimate Dubs event. Why the rewrite? Well, upon reflection, the first revision was spent mostly defending the show car scene, and justifying why it is the way it is. But then I realised that it's OK if you're not on board with it. Very few facets of car culture polarise people like the modern Dub scene, but when you think about it, it's one of the few niches that's still true to its roots.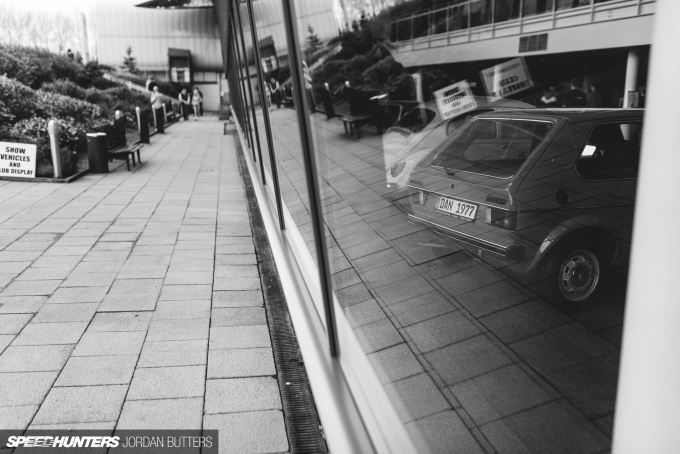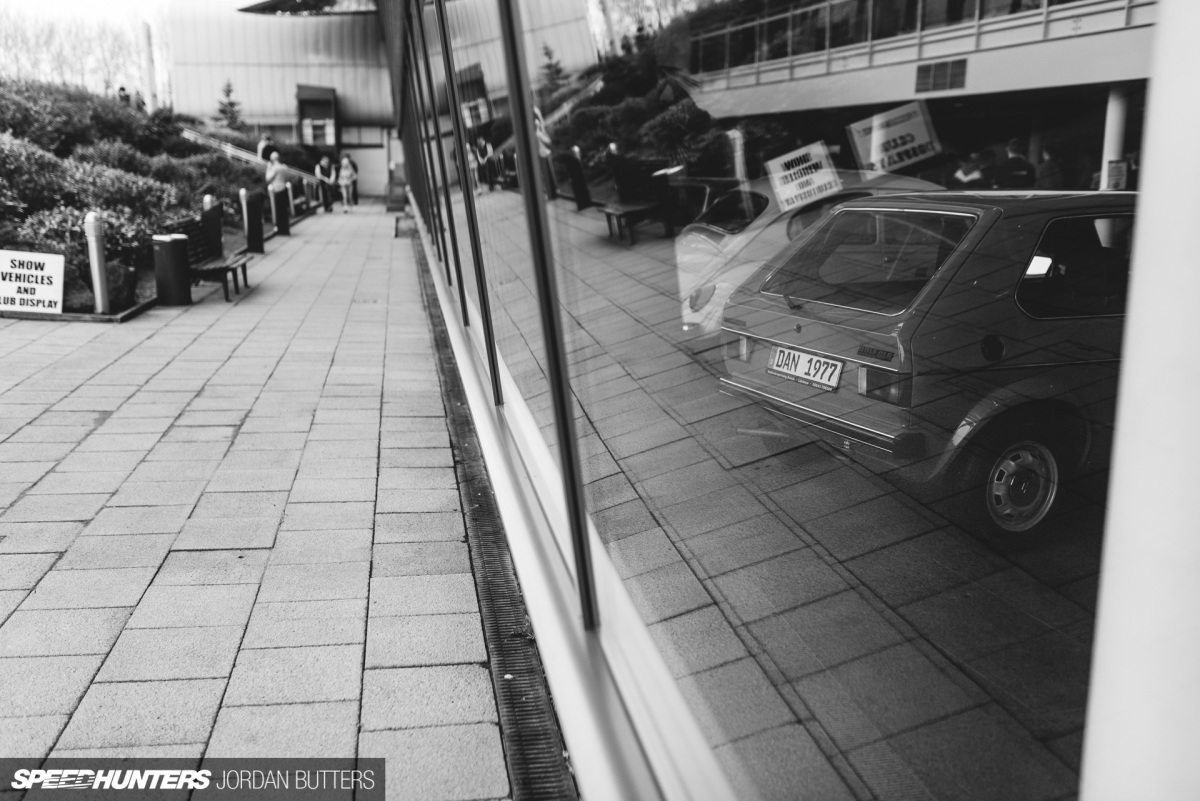 Right from the early days when modern car culture was in its infancy, modifying your Volkswagen has always been about going against the grain. It's a culture that's borne many of the trends that you still see today.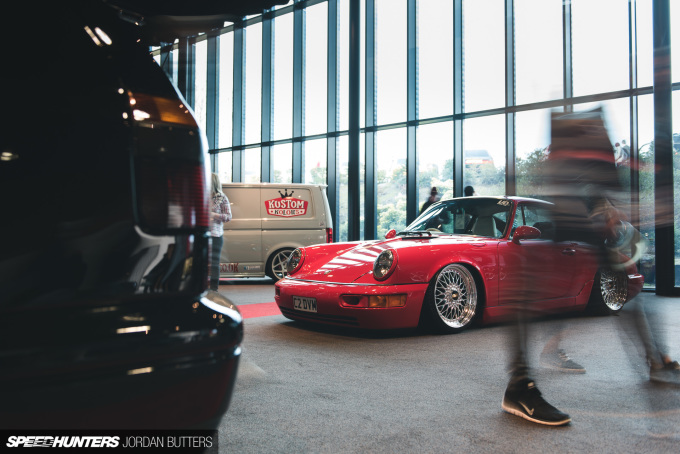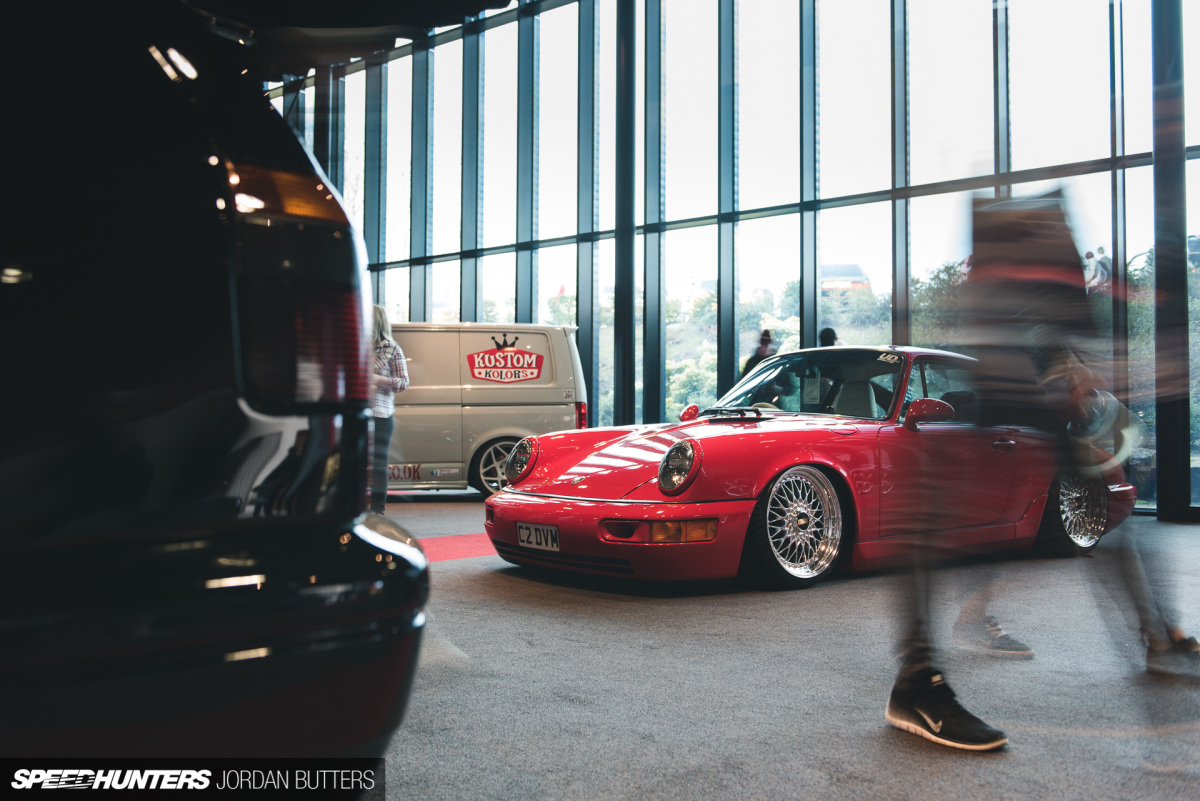 With so many people now seemingly bothered about what everyone else thinks, it's become almost standard procedure to adopt a defensive position when sharing the story of a build or event. But, in my eyes, it's not our job as Speedhunters to preach a partisan perspective of automotive culture.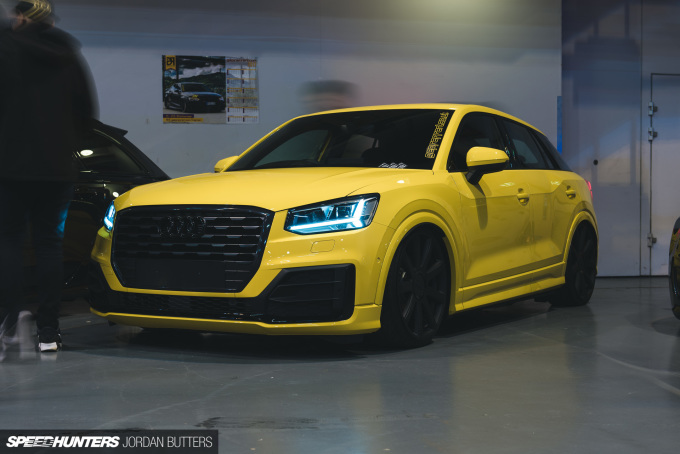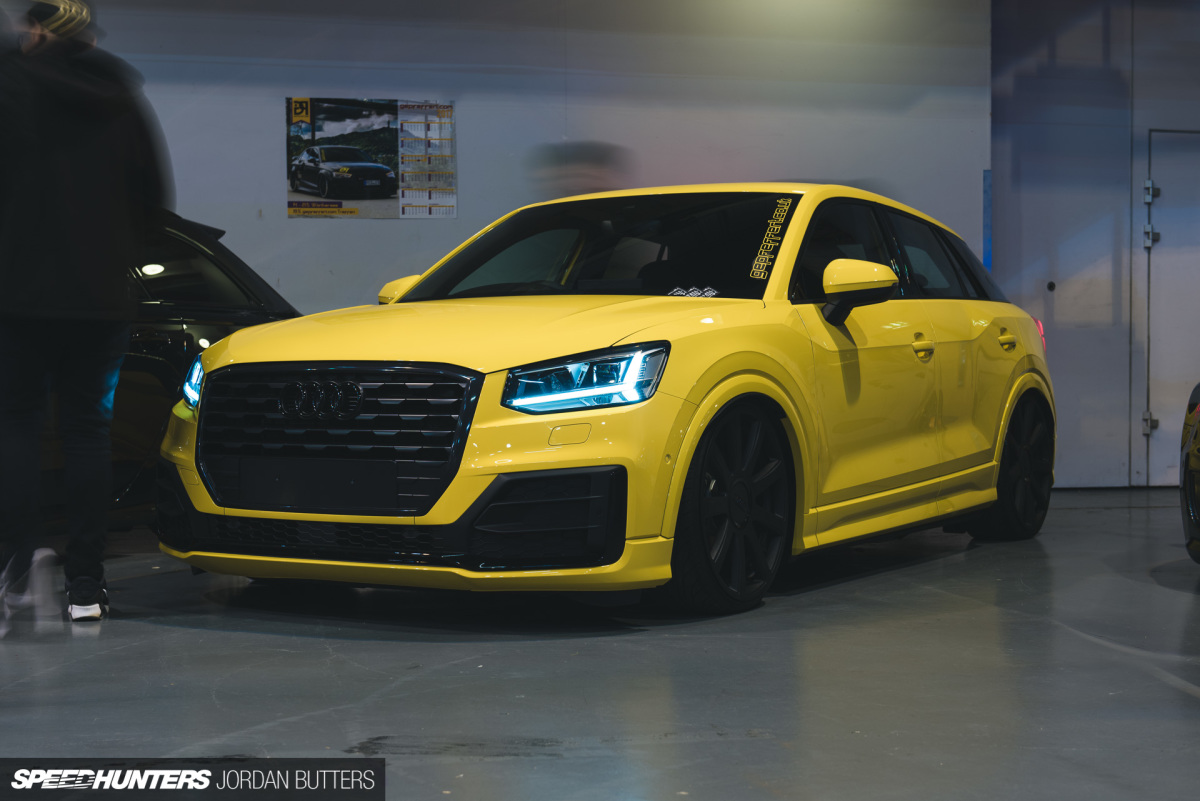 If we present the facts, and our opinions, then it's down to you to decide on what you like and what you don't. What we do ask is that you feel free to use the comments section below to air your thoughts. For me, personally, reading the comments is always the most interesting part of any Speedhunters story.
Experiences and opinions are what sets us apart and makes us interesting.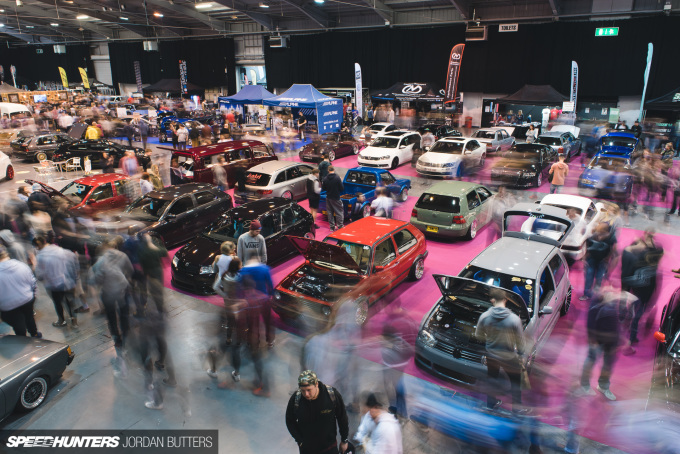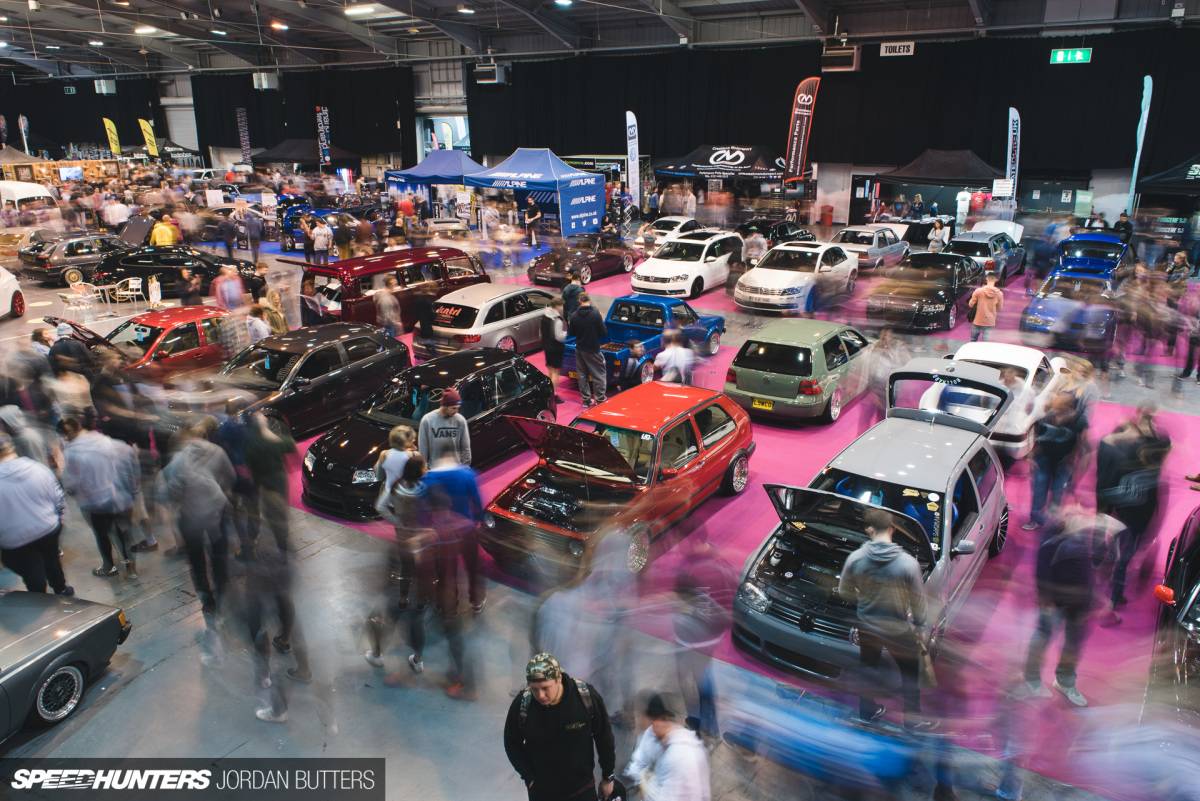 With Ultimate Dubs being the first big show of the UK season after the winter break, it's a chance for people to catch up with friends and cars that they probably haven't seen since last year. It's also the place where the fruits of winter labours are revealed for the first time.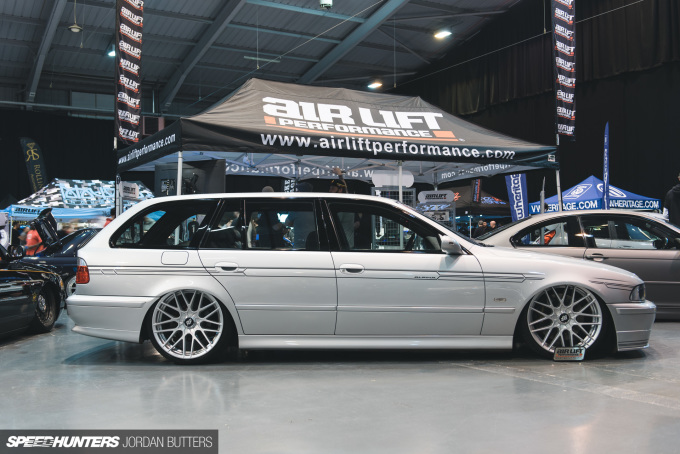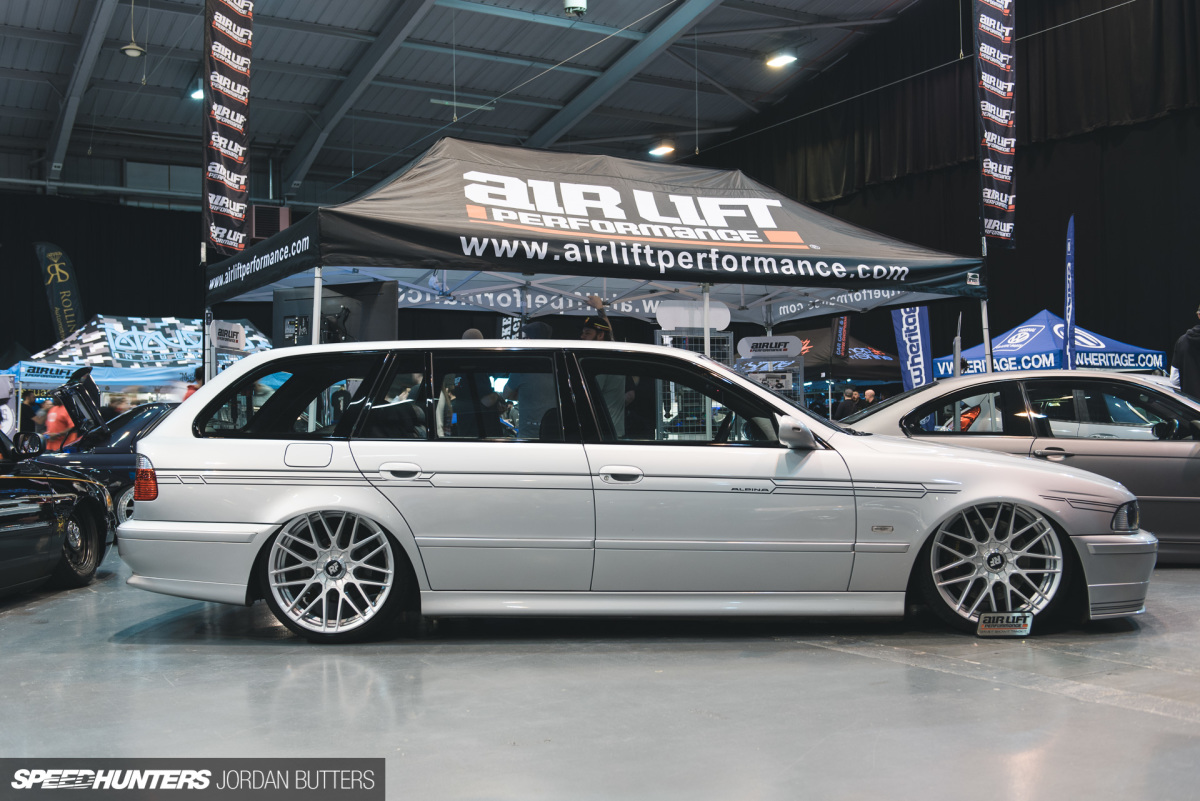 Although Instagram is now most definitely the chosen vessel that the show car scene relies on for its news and gossip, meaning 'surprise' builds are few and far between, there's still a certain excitement about seeing a build for the first time in person, and then taking in its fit, finish and finer details that can't be absorbed through a filtered mobile app. Or maybe just appreciating its audacity in the metal?
Yes, Speedhunters' staffer Ryan Stewart has dropped an uber-rare B10 Alpina on air suspension over 20-inch Rotiform RSEs. It looks ridiculous and makes BMW enthusiasts on the internet really quite angry.
All Talk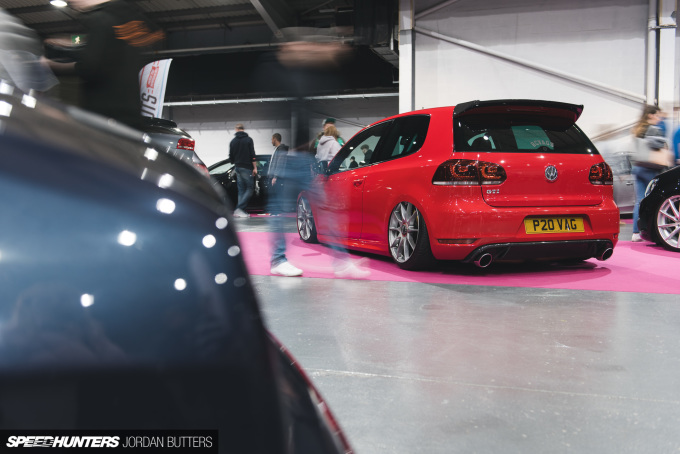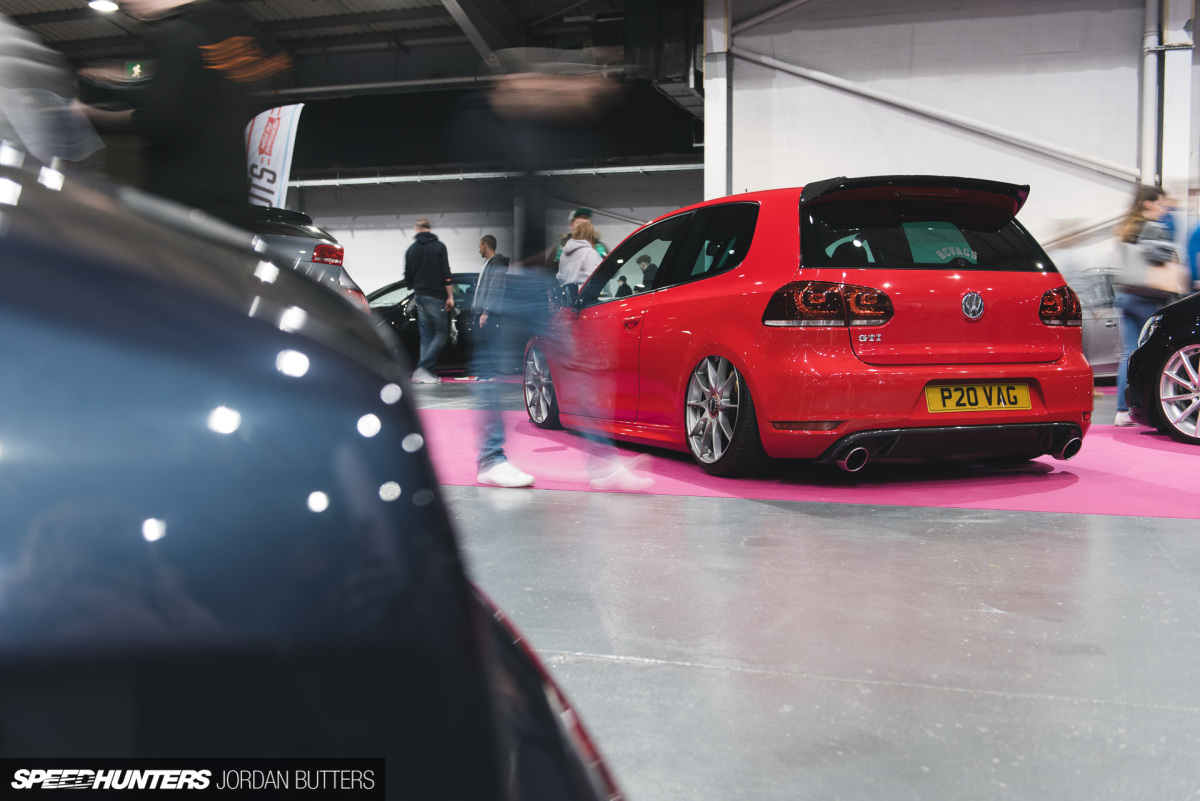 The importance of UD to the show car scene in the UK and Europe is so high that to those invested in the scene there's an important social hierarchy at play. It's fairly standard practice across car shows the world over that if you want your car on display you must present an application to that effect. Nothing new here.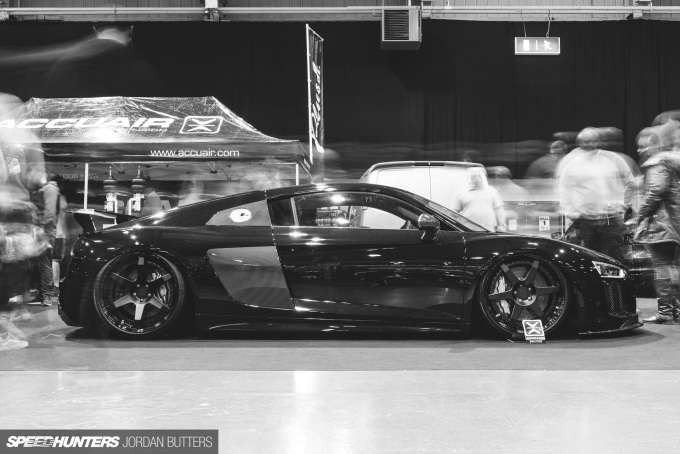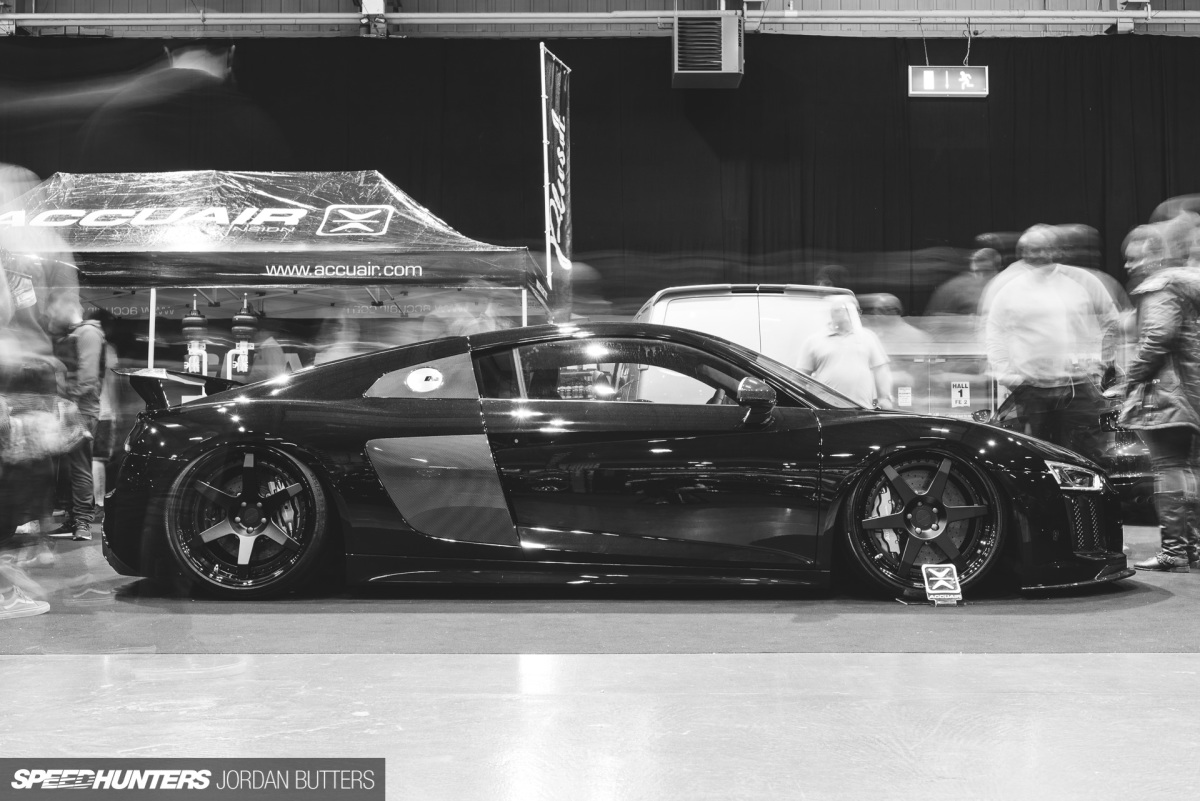 However, Ultimate Dubs is split into two areas – indoors and outdoors. Naturally, the space indoors is at a premium, so those that are chosen to display inside the halls usually fall victim to the envy of those who are relegated to the outdoor display, or often not chosen at all. In the past, this unjustified rage might have burnt up inside and fizzled out, but nowadays we have the internet, and with it a platform for anyone and everyone to present their opinion.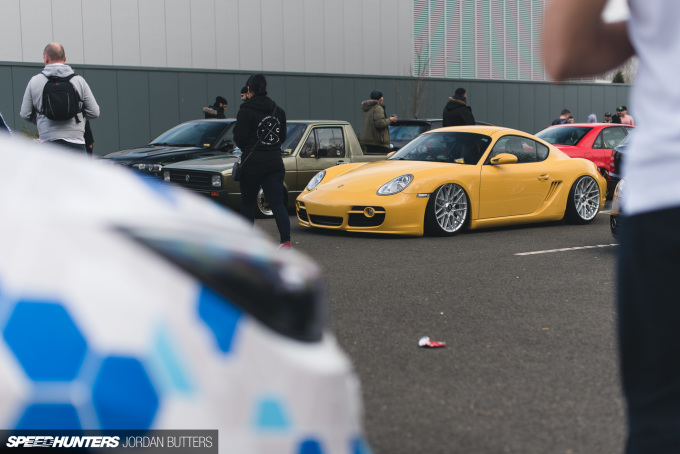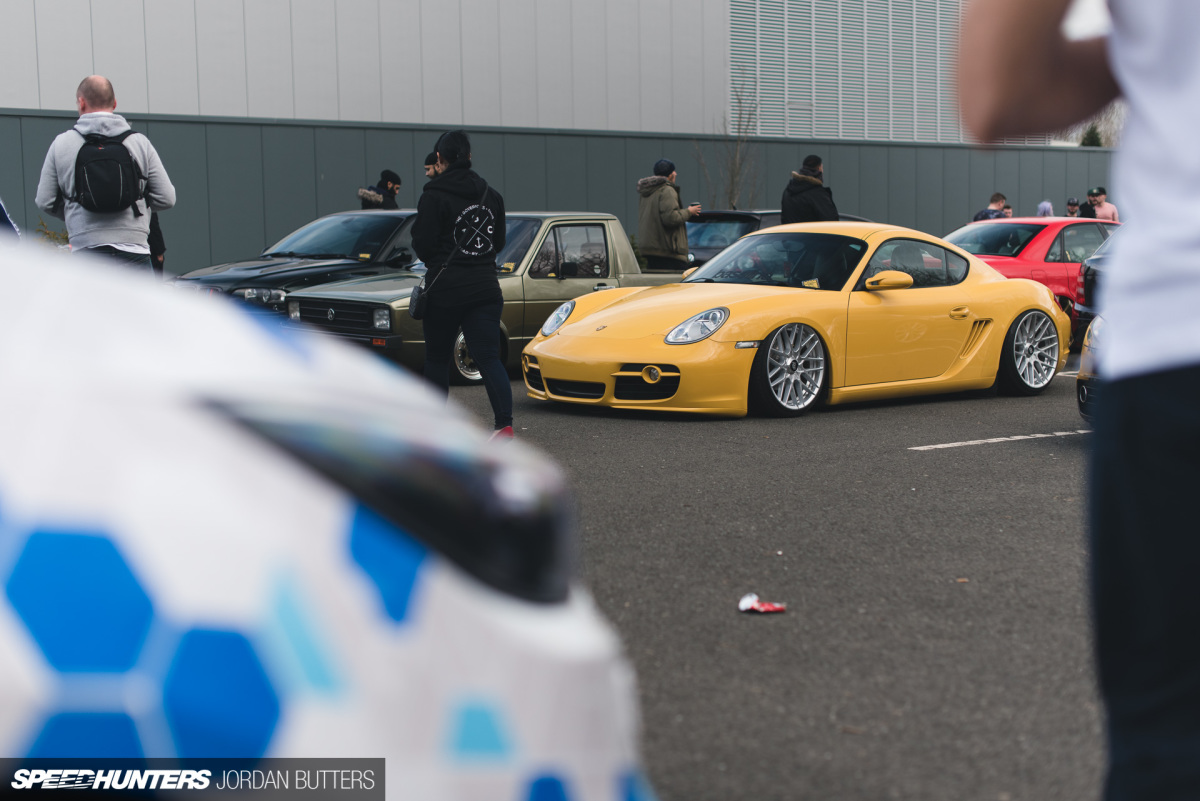 So, as sure as spring following winter, the announcements of who have made it inside at UD and who have made it outside in the weeks leading up to the show are also superseded by mud-slinging contests as those who were less successful publicly present their opinions on why certain cars shouldn't have been accepted and why others should've.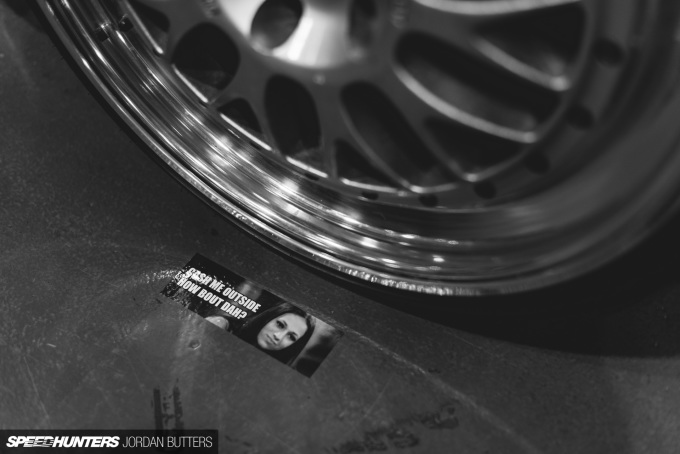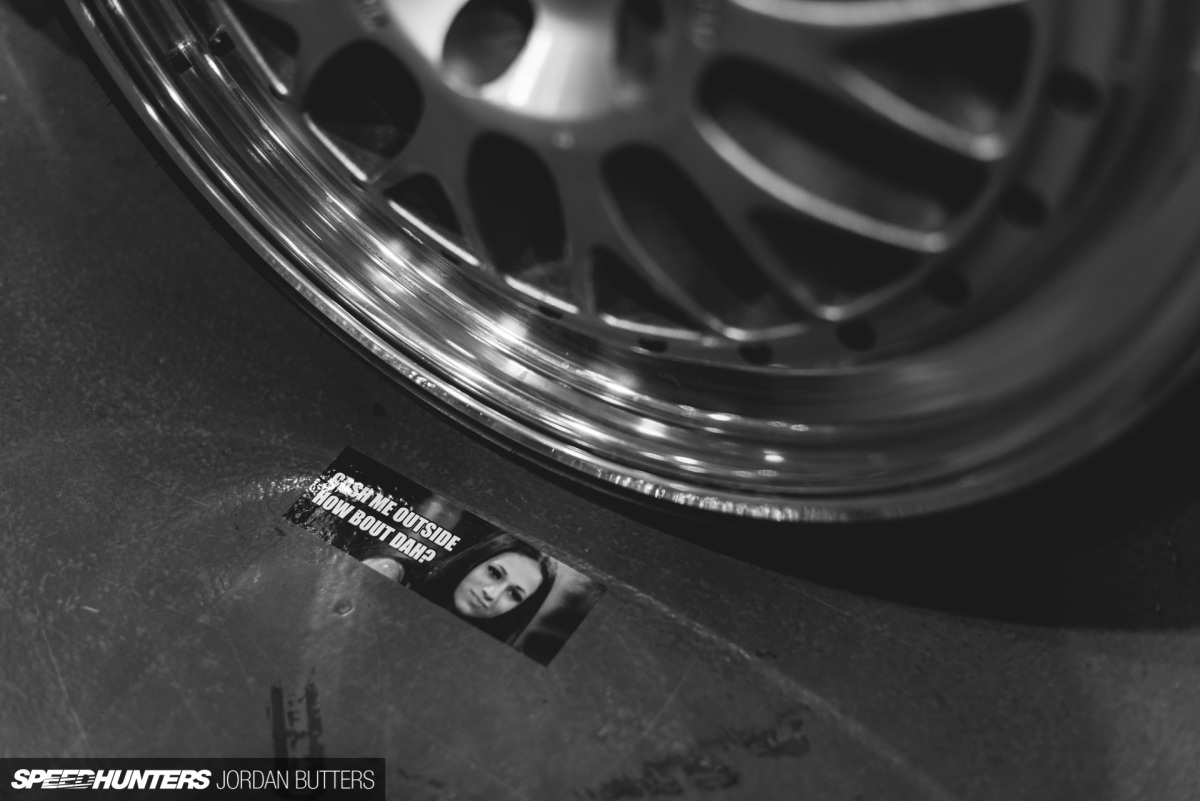 Therefore naturally, after weeks of its patrons tearing each other apart, Ultimate Dubs itself turns into one huge round of fisticuffs, right?
Well… no. Not at all actually.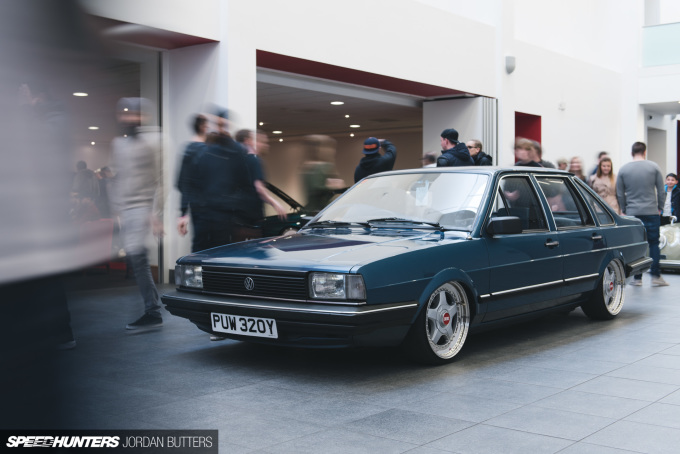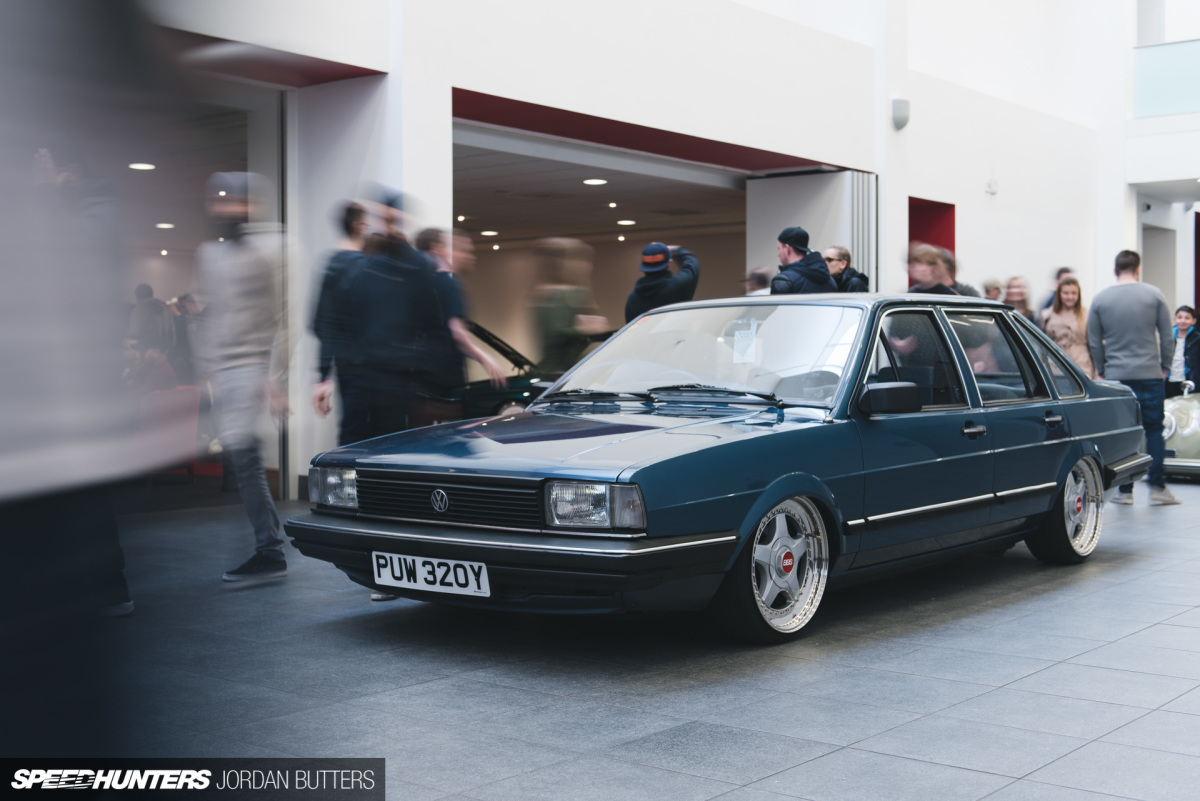 It's completely bizarre. For all of the time wasted in the days and weeks of squabbling about who belongs where before and after the show, the vibe once you arrive at Ultimate Dubs is largely positive. Maybe there was a fight club section that I missed whilst wandering the halls?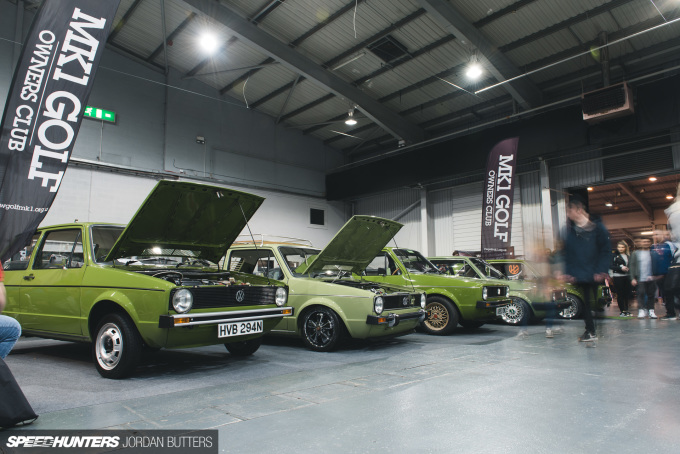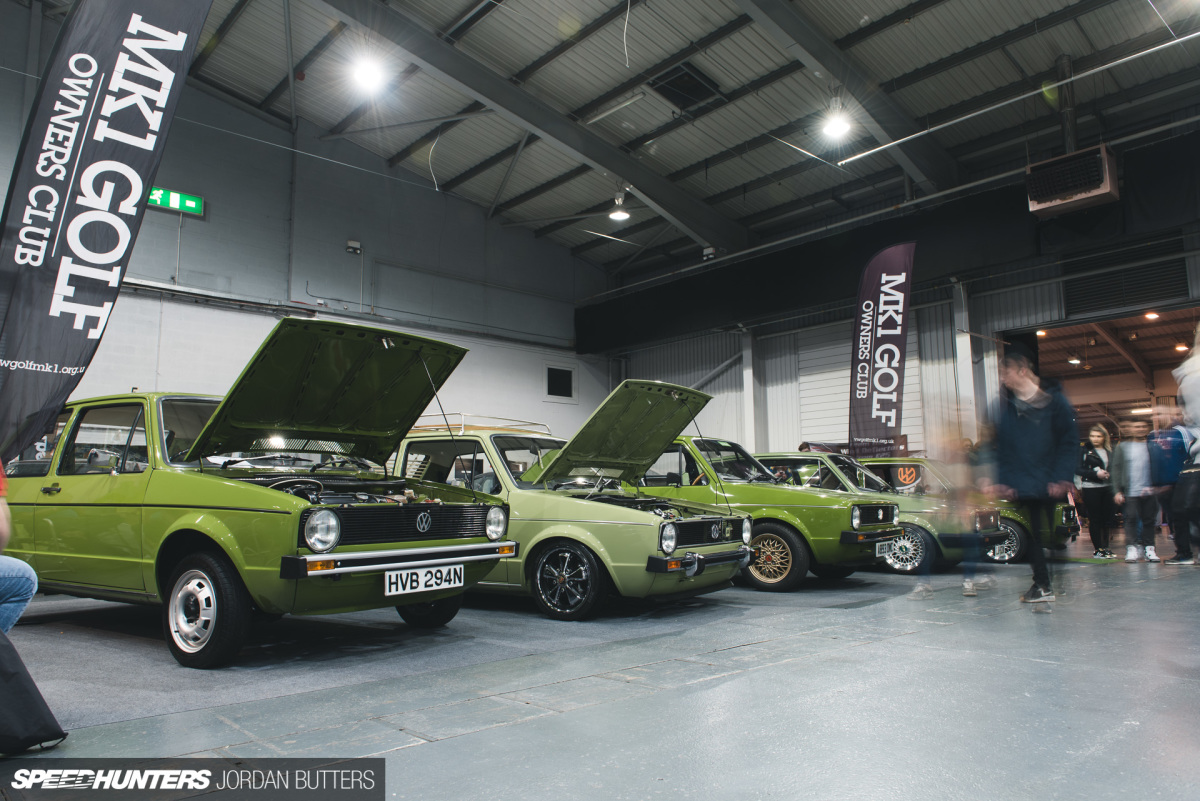 I wrote about this last year during my first time attending the show, but to an outsider who had only seen the bitchy VAG scene online, my impressions in person, as it were, couldn't be more different.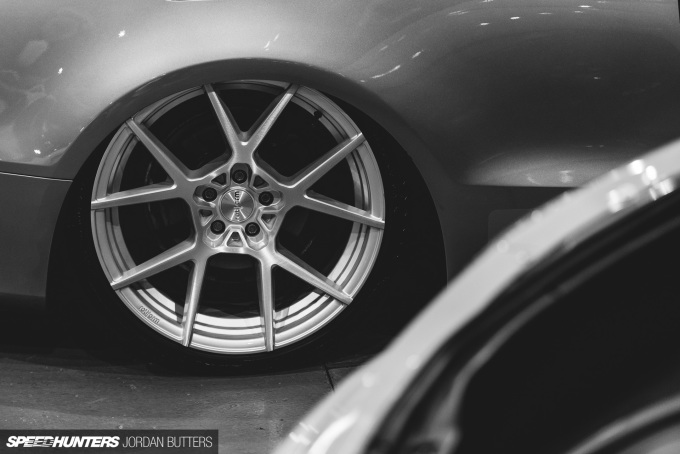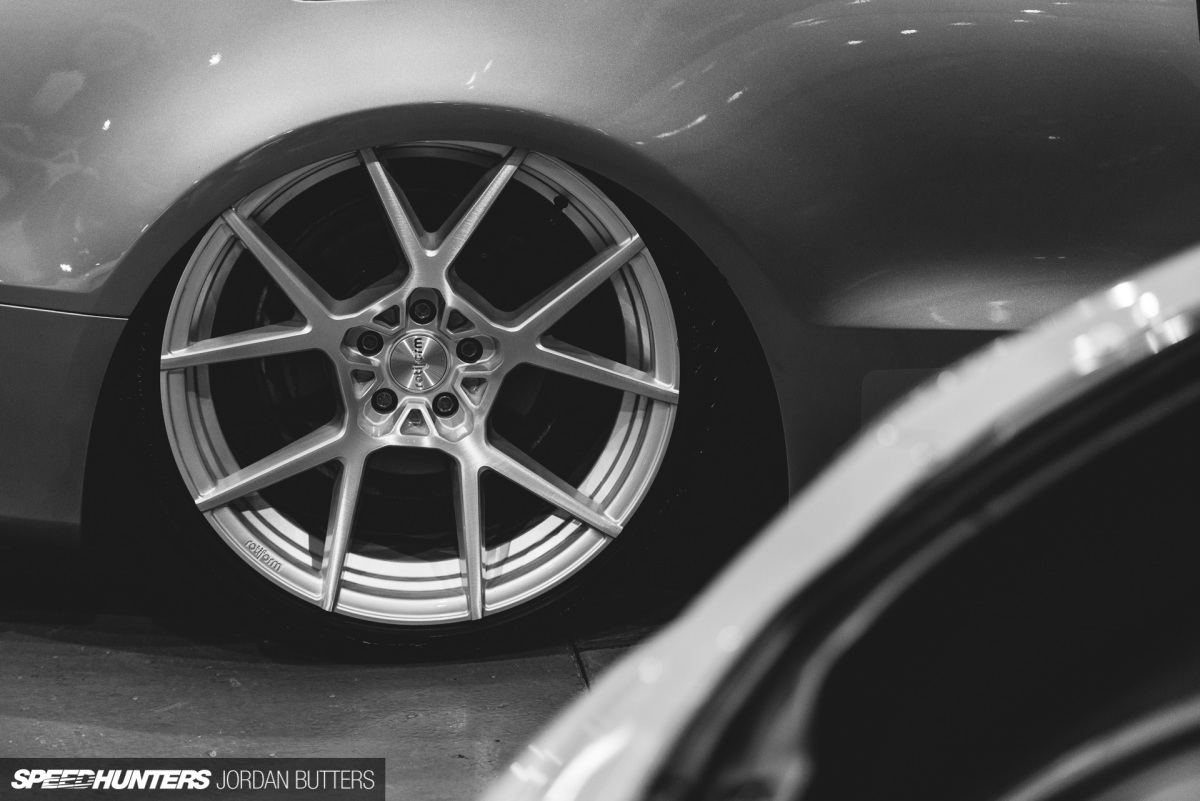 I still very much consider myself an outsider; I've open-mindedly dipped my toes in, sure, but I can still see where some of the criticism comes from. The VAG scene consistently seems to anger people. Squabbling aside, the primary criticism that you'll hear above all others is: 'It's all financed new cars on financed air with the same financed wheels'.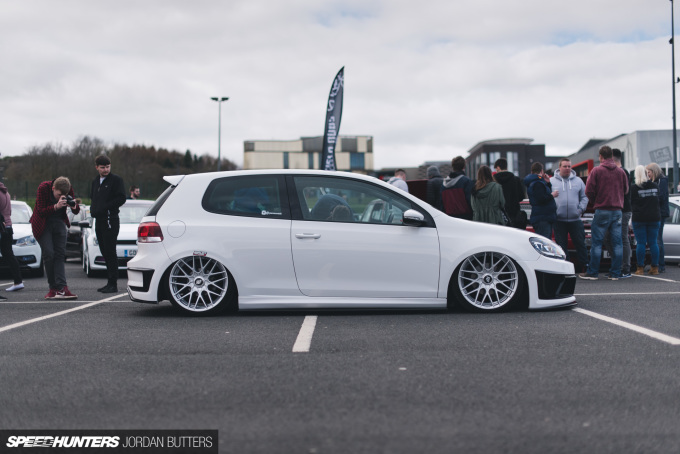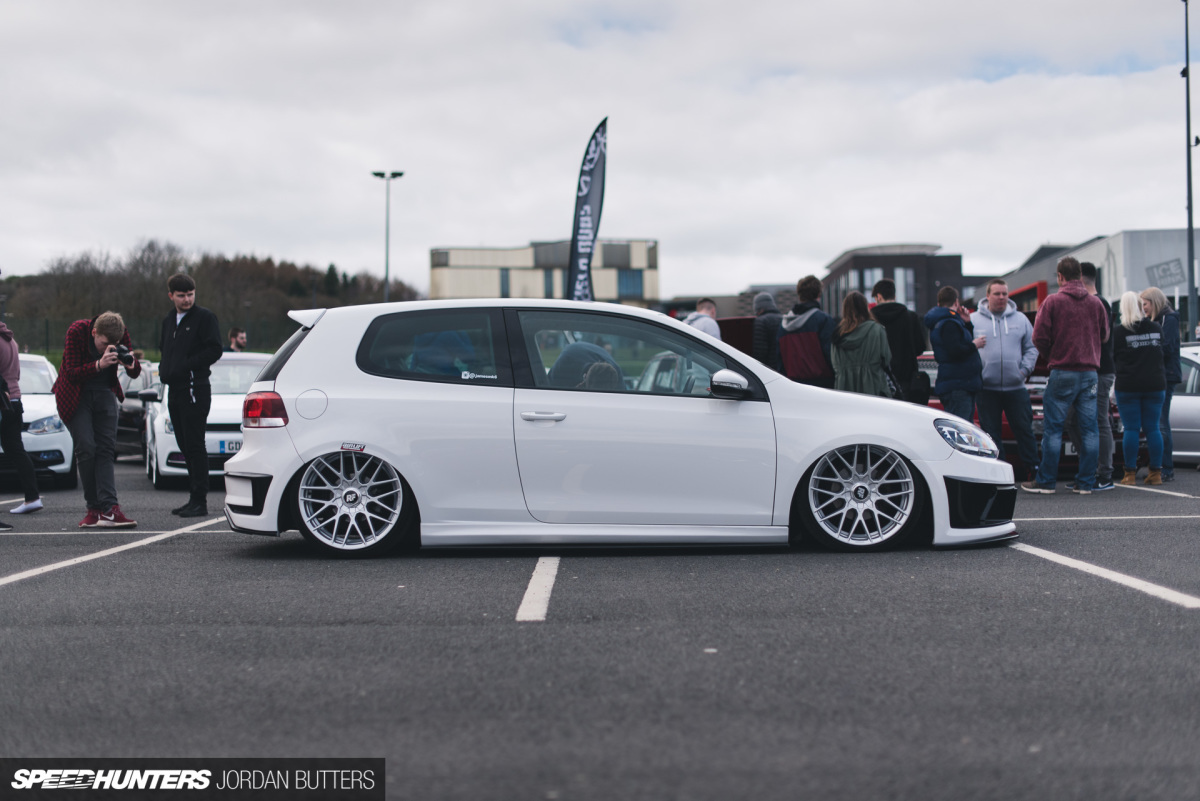 The thing is, on the surface, yes, that actually is a large part of it. I don't mean the financed part, as I think how people choose to spend their money is largely irrelevant – if you took a poll on how many drift, track or race cars are built with a little help from the bank you'd have a fair show of hands too – but the foundations of the modern VAG scene are pretty much as described in the stereotype. But it's what people like; it's a look that many aspire to and it's not going anywhere.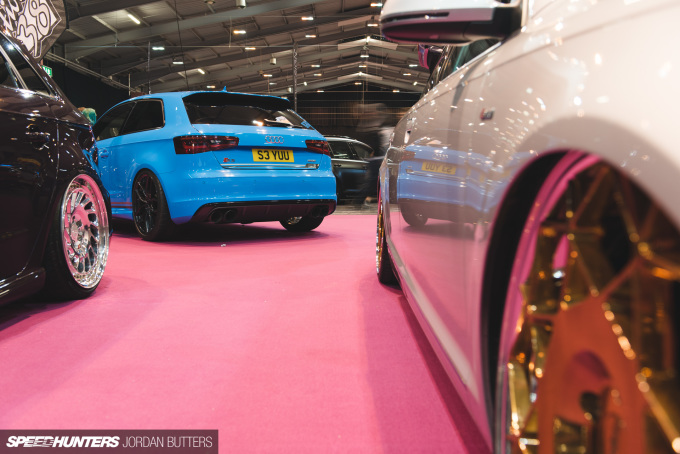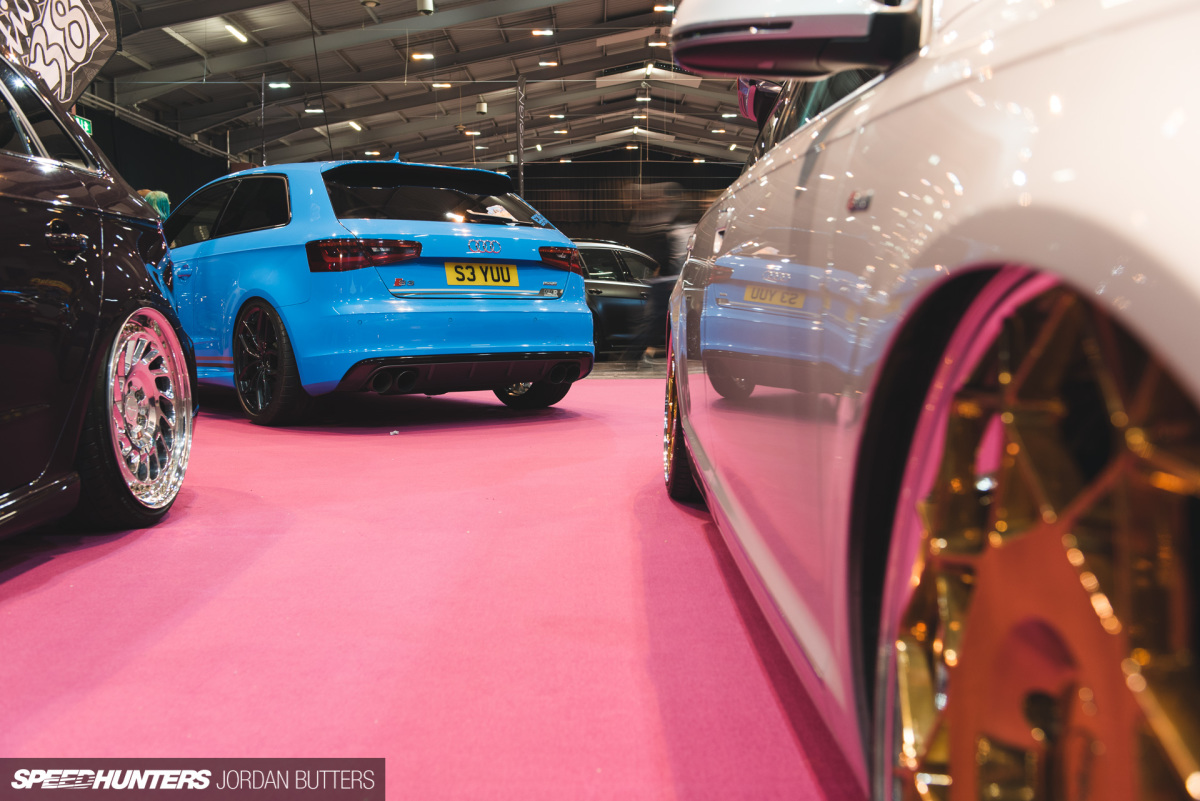 For me, it's the nuances and details that the scene does so very well, yet it's precisely this that often keeps outsiders from appreciating these builds as much as they might if they actually knew what they were looking at.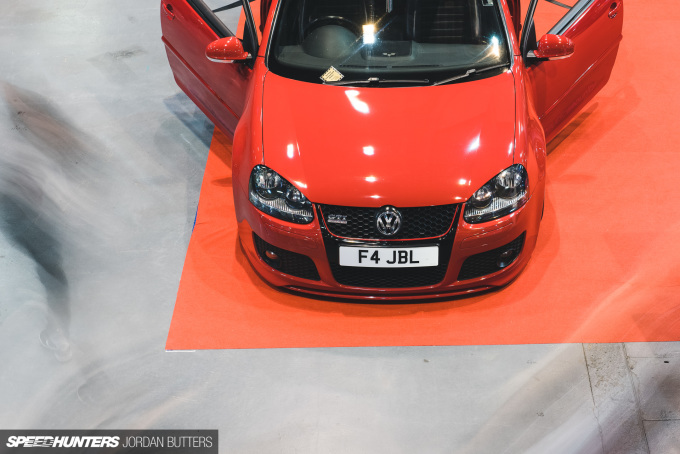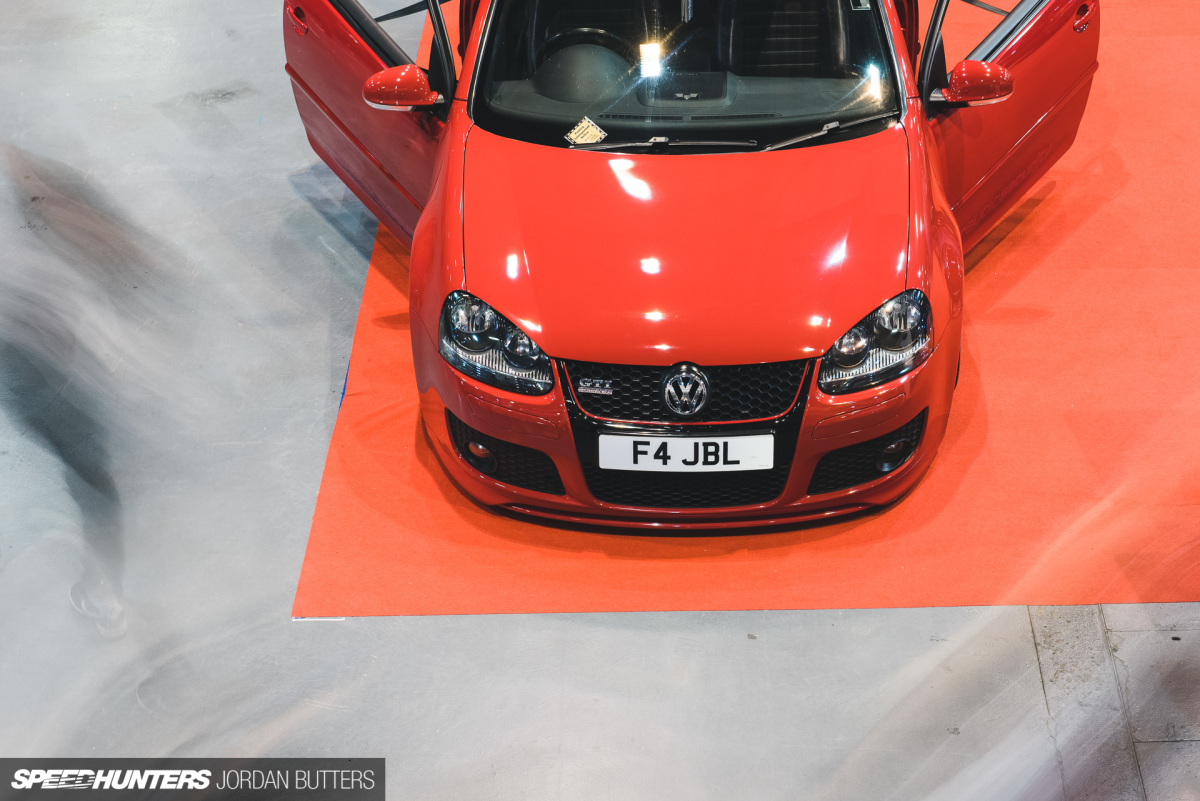 You might think that a quick glance at an OEM-looking new-model Volkswagen or Audi sat on the floor over a set of nice wheels tells you all you need to know about that car. But with a closer look, you often find an insane attention to detail, a high-horsepower engine swap, or a level of workmanship that demands more attention. Not always, but the chances are that if a car made it into UD, then it's worth checking out.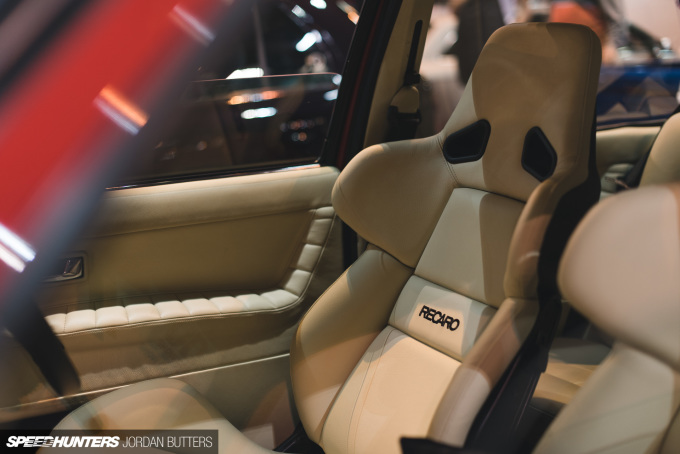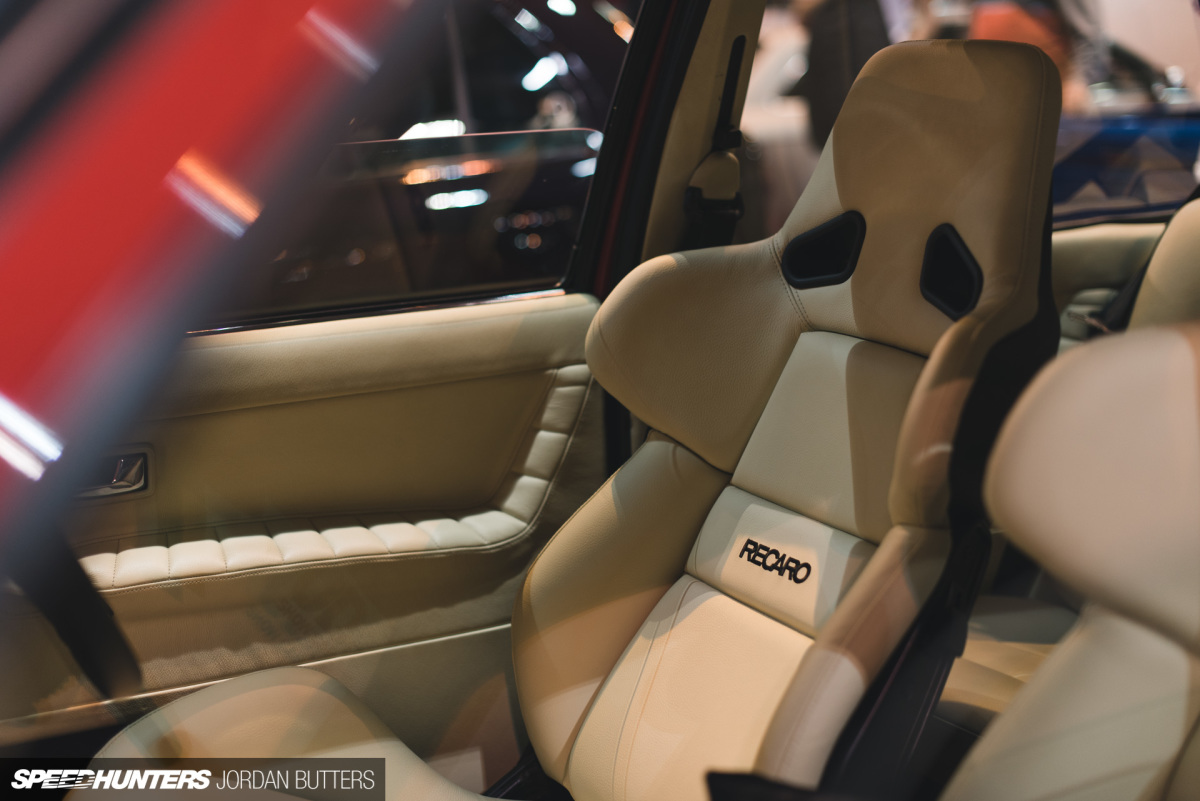 Modifications are often so well executed and subtle in the VAG show scene that sometimes you're not sure if you're looking at an OEM option, or some wild improvement.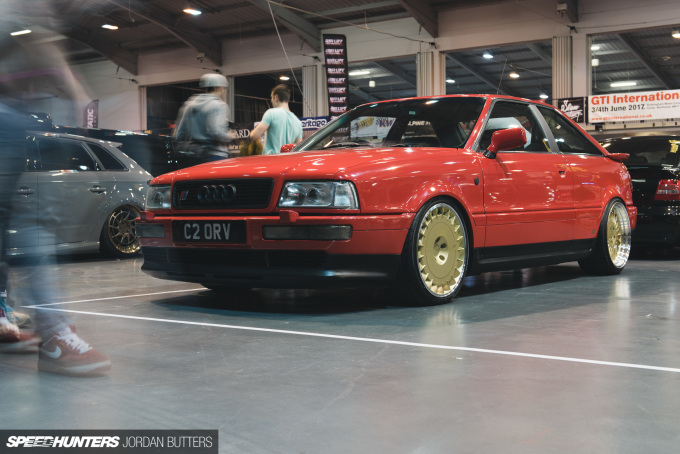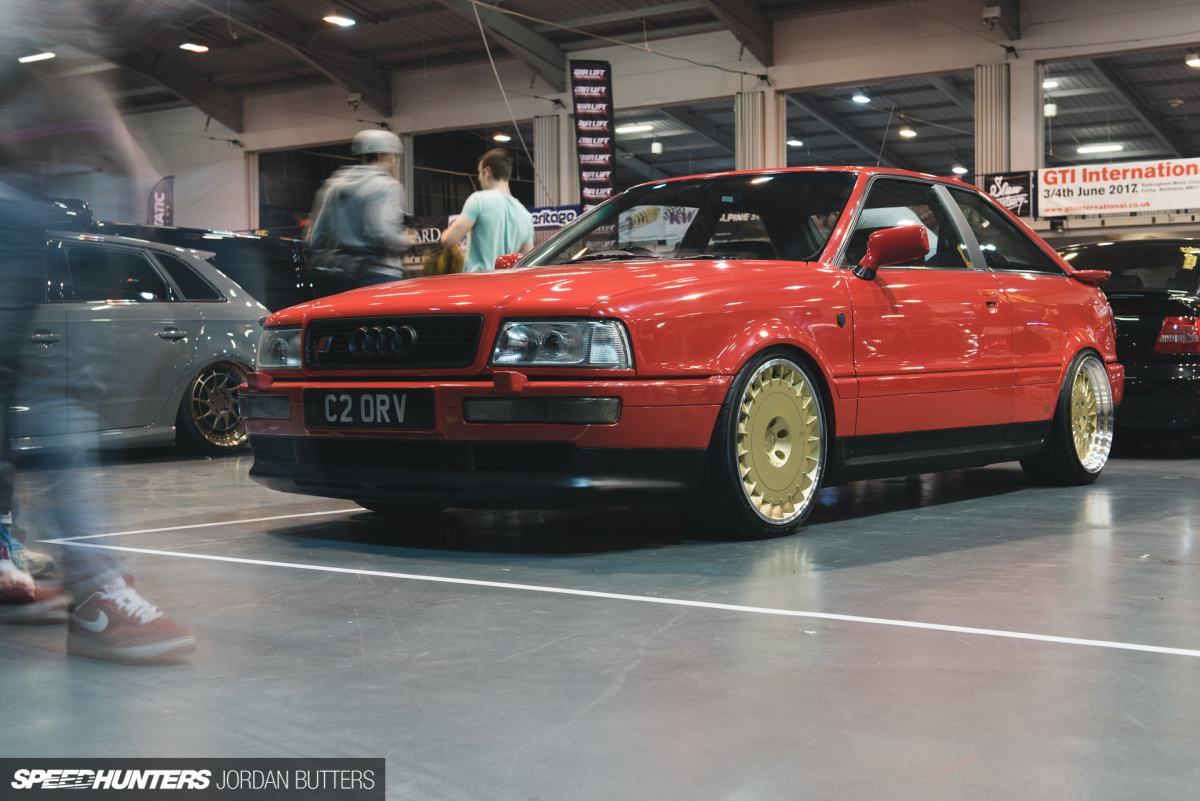 For example, one thing that the scene is really good at is knowing when to stop. Taste is a subjective thing, but I challenge anyone not to show a nod of appreciation to Rich Colvill's immaculate Audi S2.
Performance Audis from this time period are steadily rising in value, and I don't think there's much I'd change here. Dropped over a set of Inspiri X2 wheels, there's nothing more needed. Notice the front and rear wheels are a slightly different, but complementary, design too? That's a nice touch and something that I can see becoming a trend this year.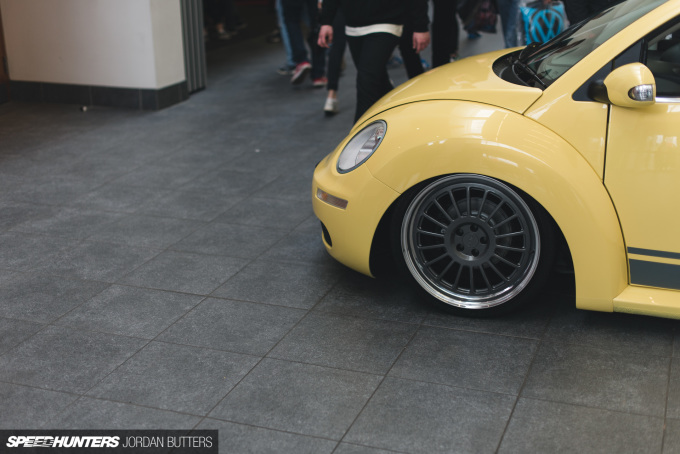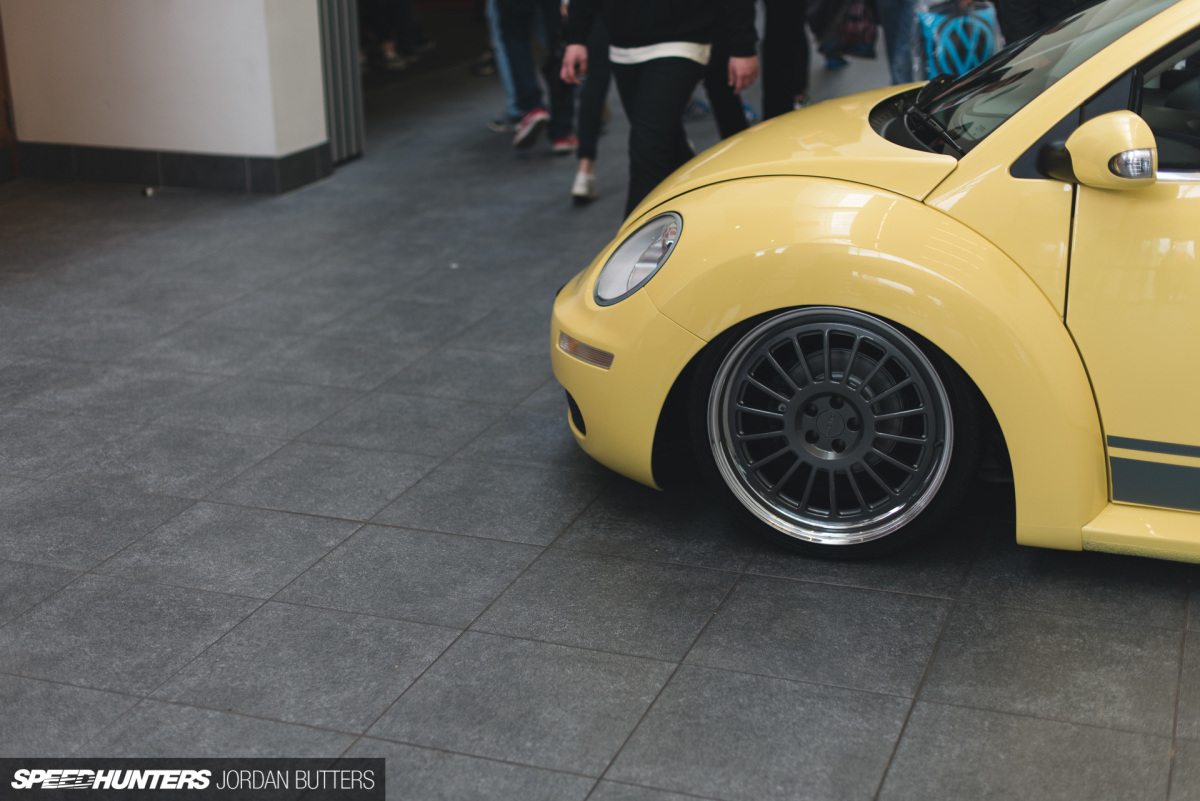 On the flip side, there are some builds that are so completely off-the-wall that you find yourself being dragged towards them just to find out more. Look at the picture above – nothing unusual or particularly noteworthy here, right?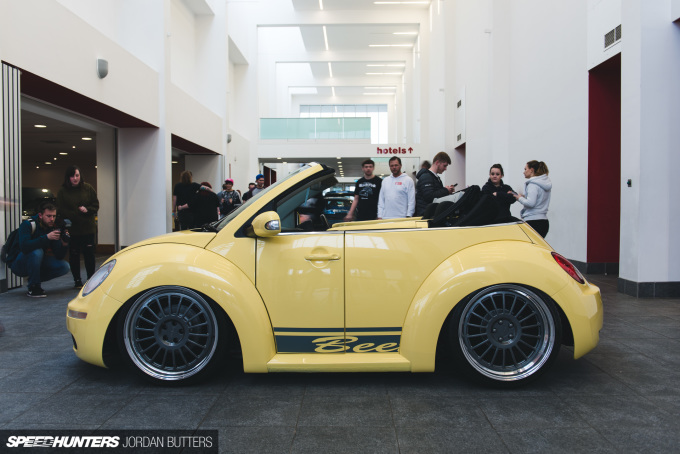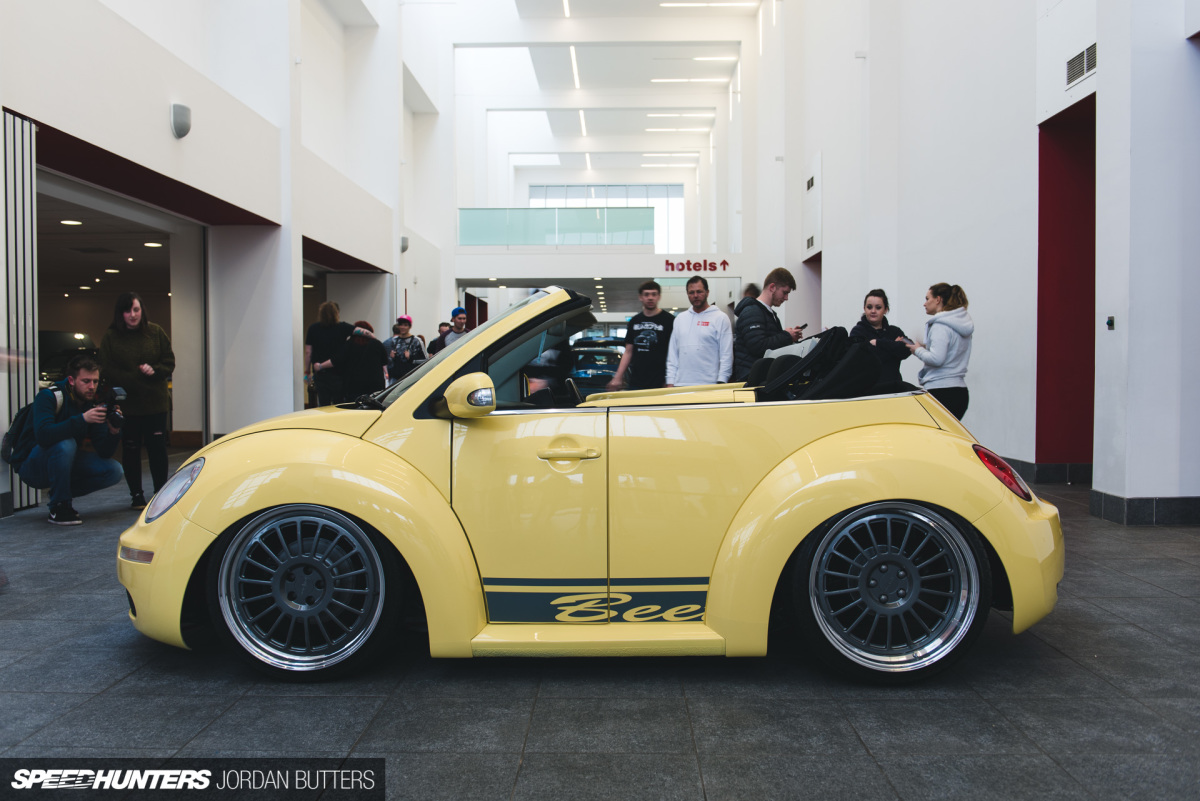 Apart from this small adjustment. I don't know what possesses someone to act upon an idea like this, but if standing out was their intention then the continuous crowd around this Volkswagen 'Bee' would indicate that the mission was a success.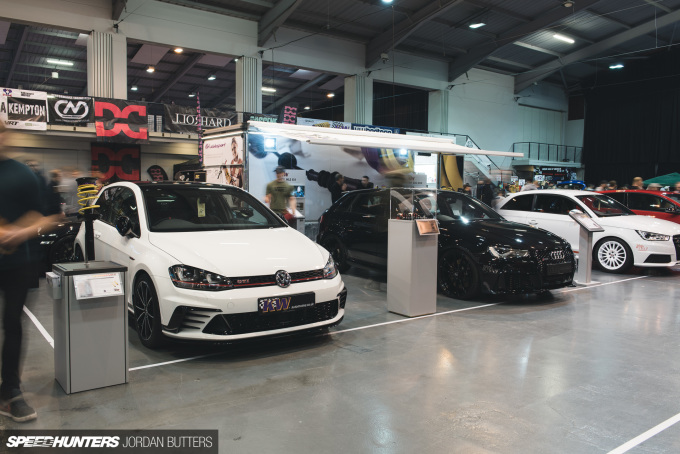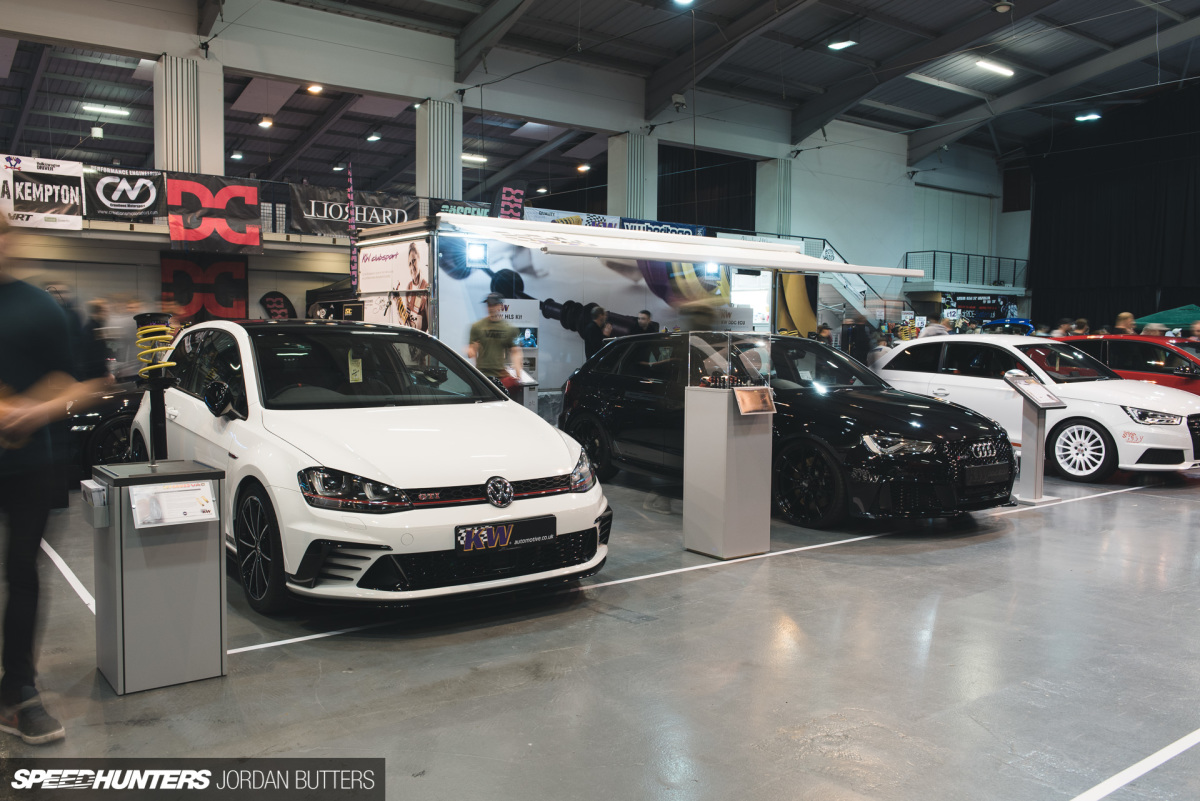 If you did fancy specifying your VAG model for performance rather than show and shine, KW Suspensions were in attendance, greeting showgoers with pretty much their entire line of suspension products and a handful of demo cars.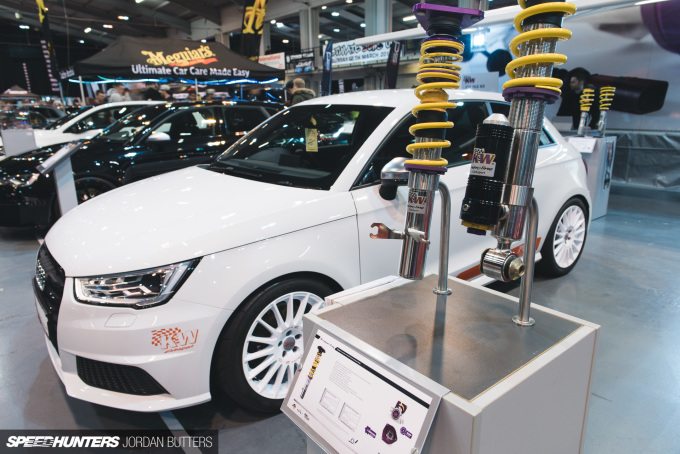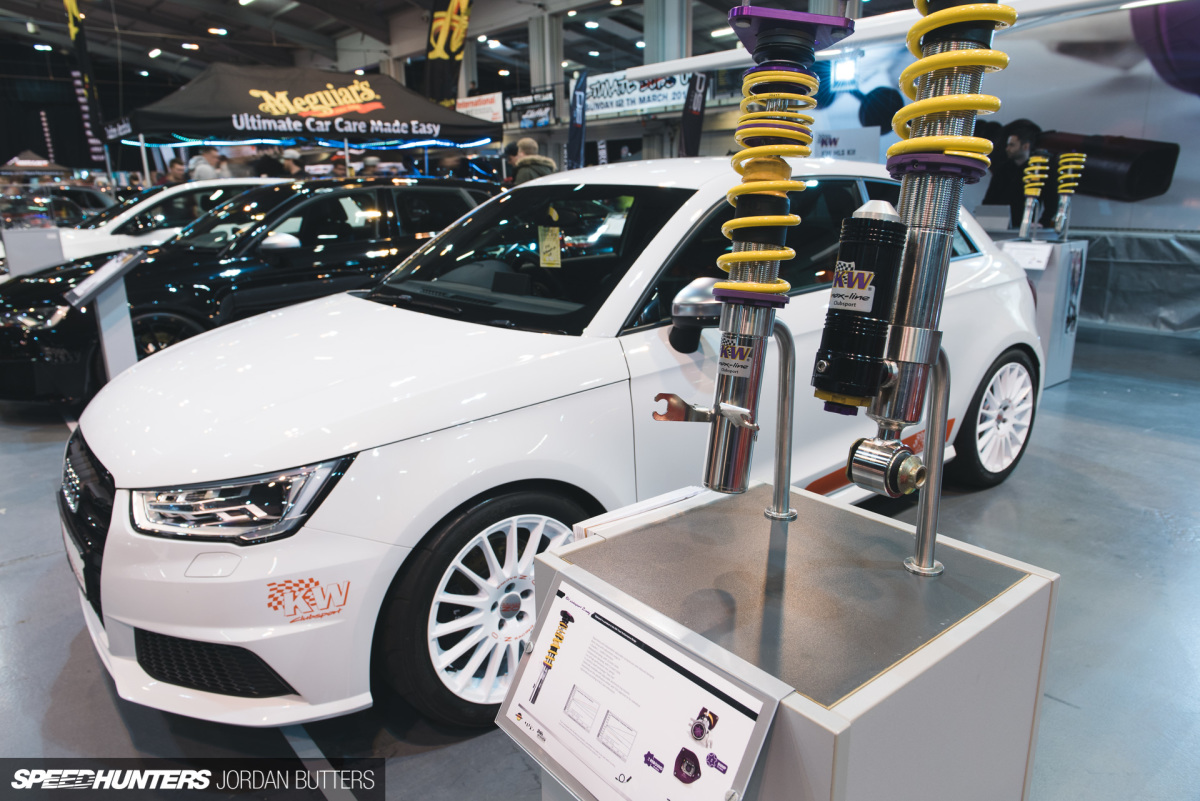 With so many modern performance Volkswagens and Audis offering electronic damper adjustment from the factory now, it's interesting to see how aftermarket suspension companies are adapting to the new technology. KW, for example, offers a complete plug and play coilover upgrade that retains the factory damper adjustment through the OEM interface. Clever stuff.
Who Let You In?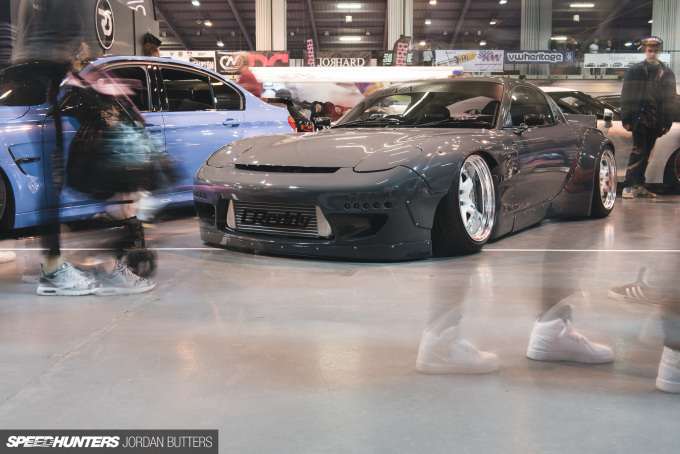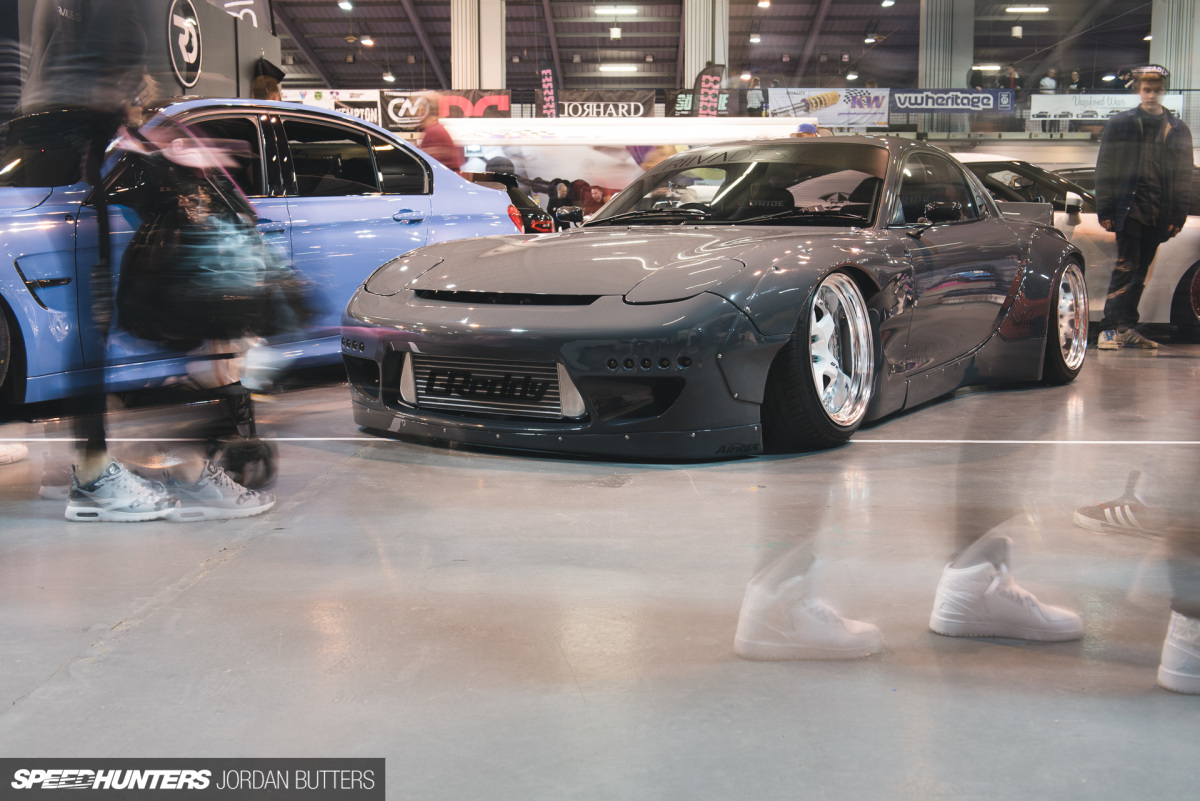 Another element of Ultimate Dubs that inevitably upsets the internet is the inclusion of non-VAG models in the indoor display. And this year, there was plenty to get the keyboard warriors riled up.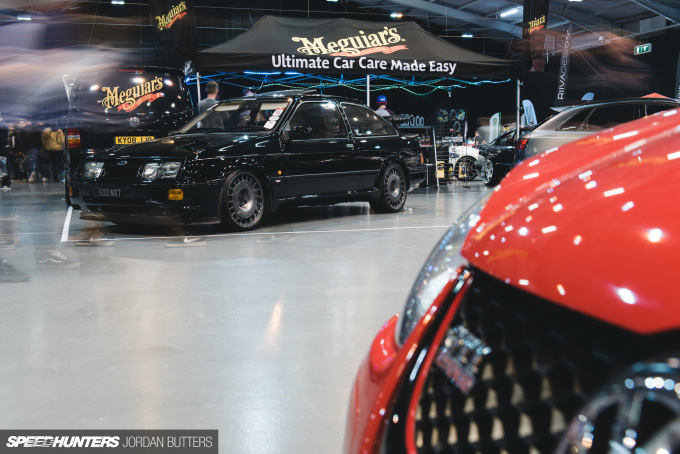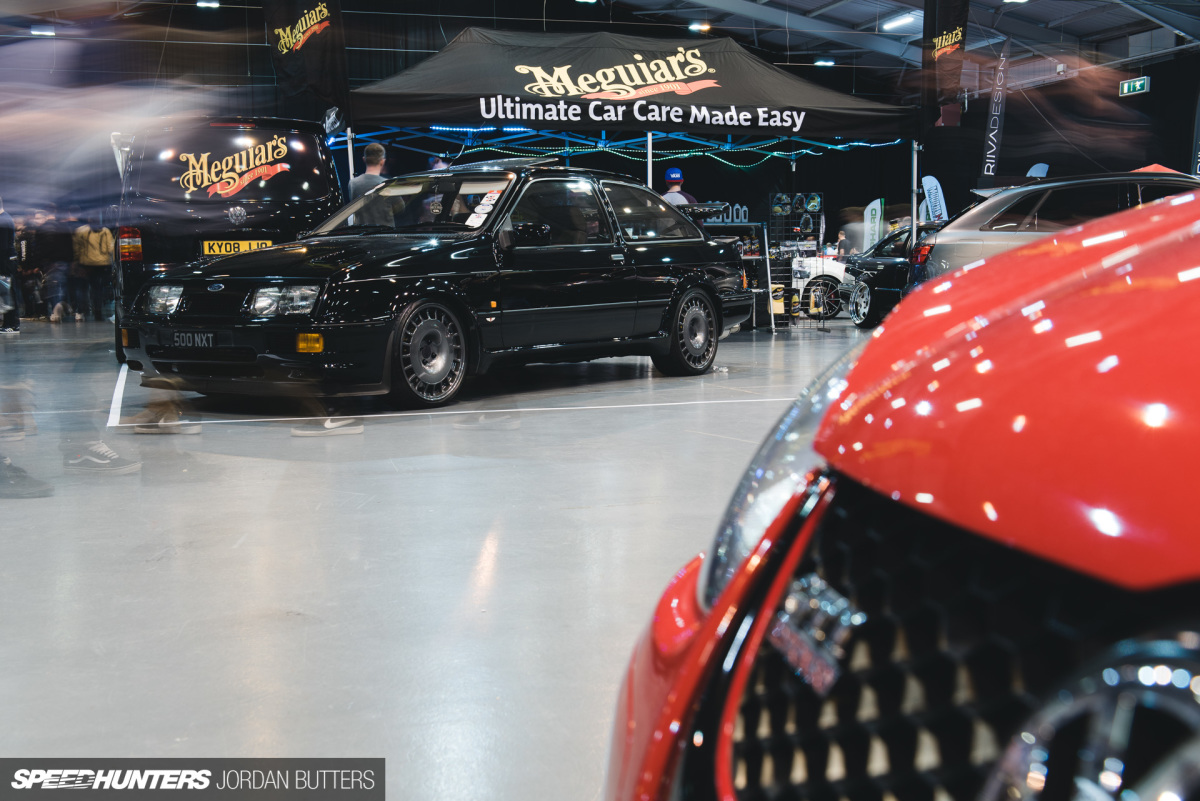 When you consider that the modified Volkswagen subculture is largely based on anti-establishmentarianism then it seems slightly hypocritical that there are a handful of people who are such sticklers for the 'rules', or at least what they believe the rules should be.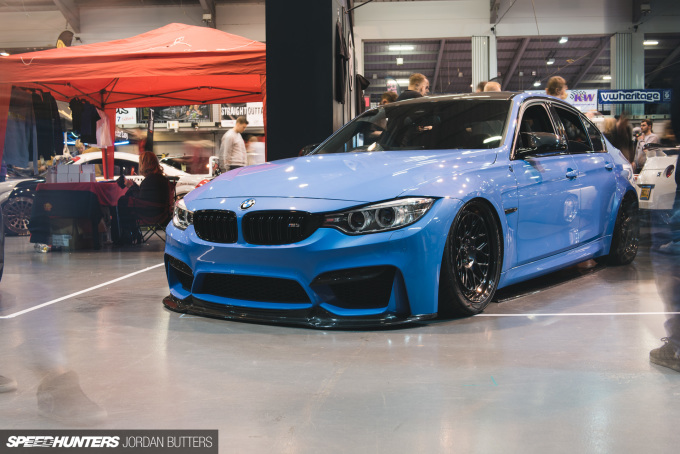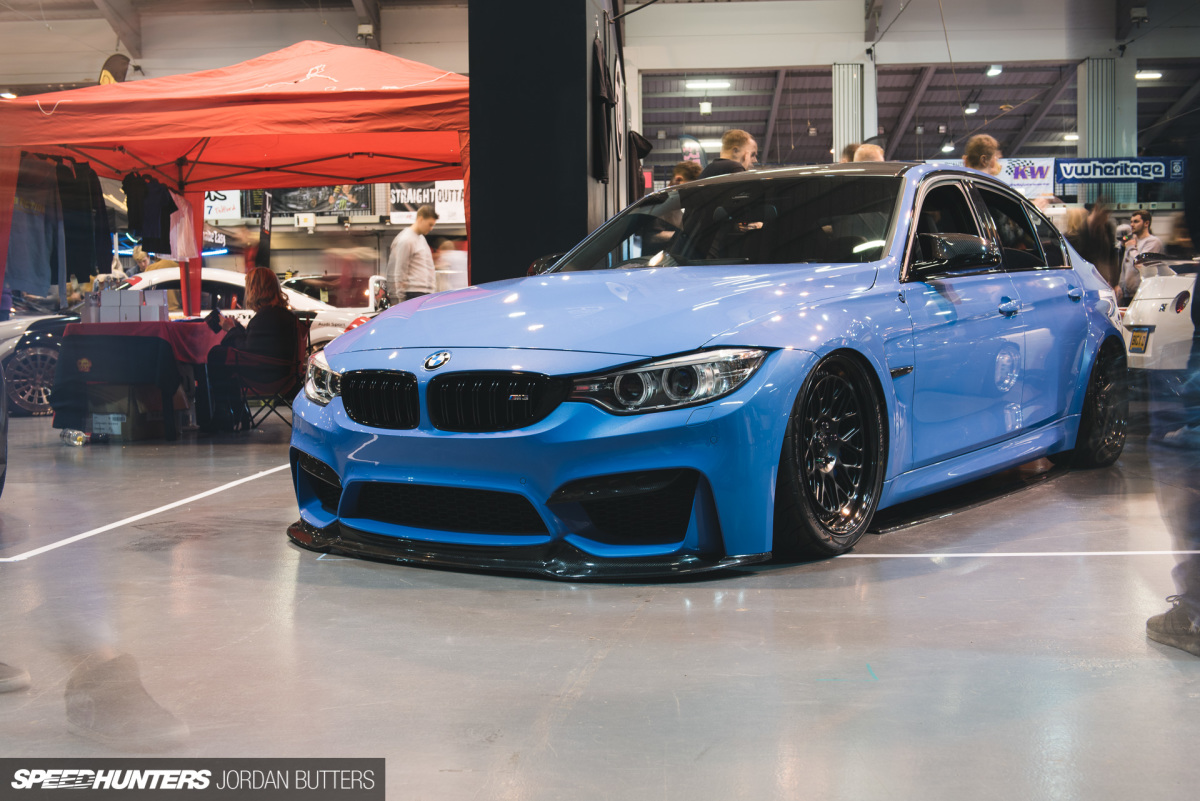 Personally, I don't see a problem with finding Mazdas, Datsuns, BMWs and Mercedes-Benzes at a Volkswagen show, especially when most of the chosen-to-be-inside cars feature a lot in common with the OEM+ nature of the VAG scene. So many of the influences in modern car culture transcend genres that, if you look past the badge, you'll most likely still find something to appreciate.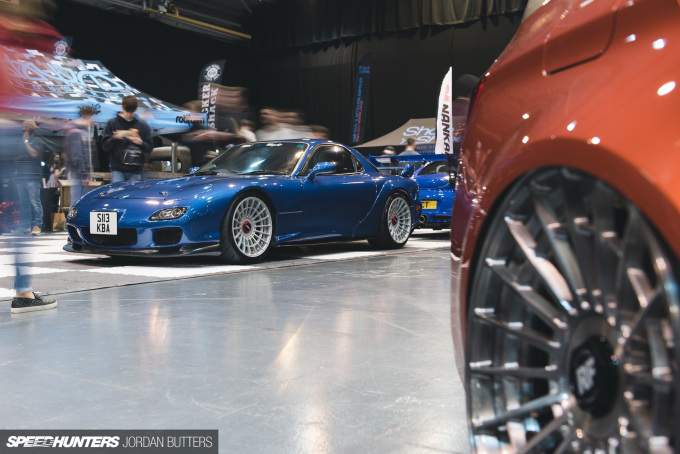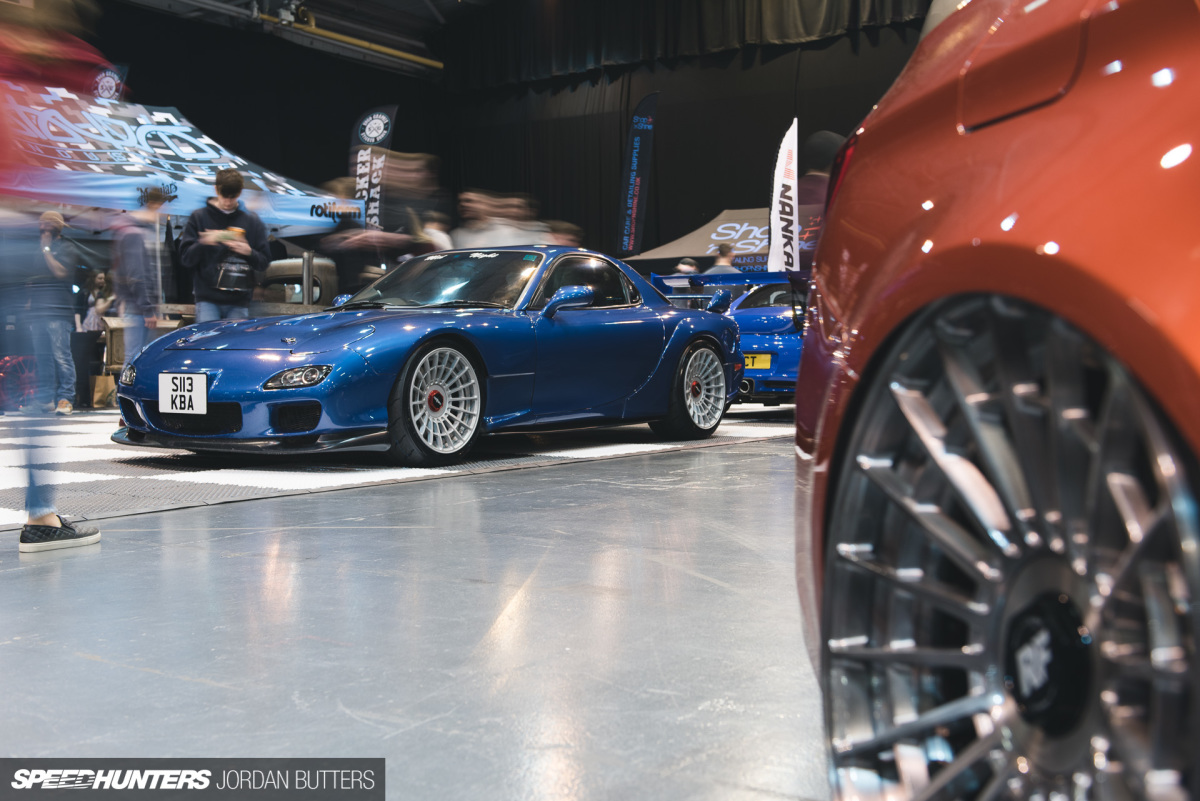 Actual real live people at the show (as opposed to those on the internet) didn't have a bad word to say about Speedhunters colleague Mark Riccioni's FD3S Mazda RX-7, which was breaking necks all day sitting on its fresh set of new concave Rotiform LAS-R wheels.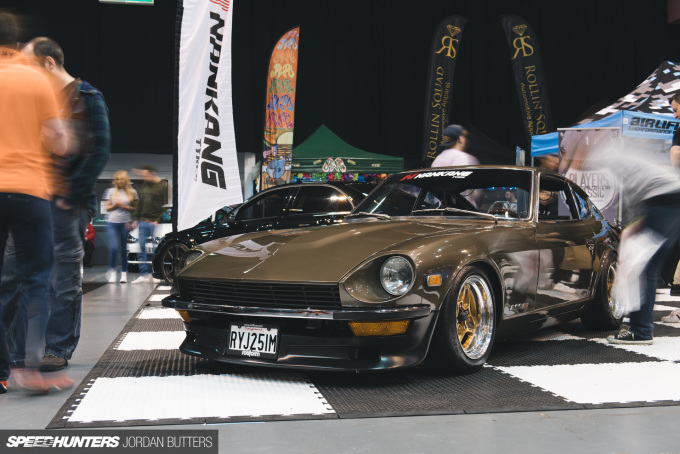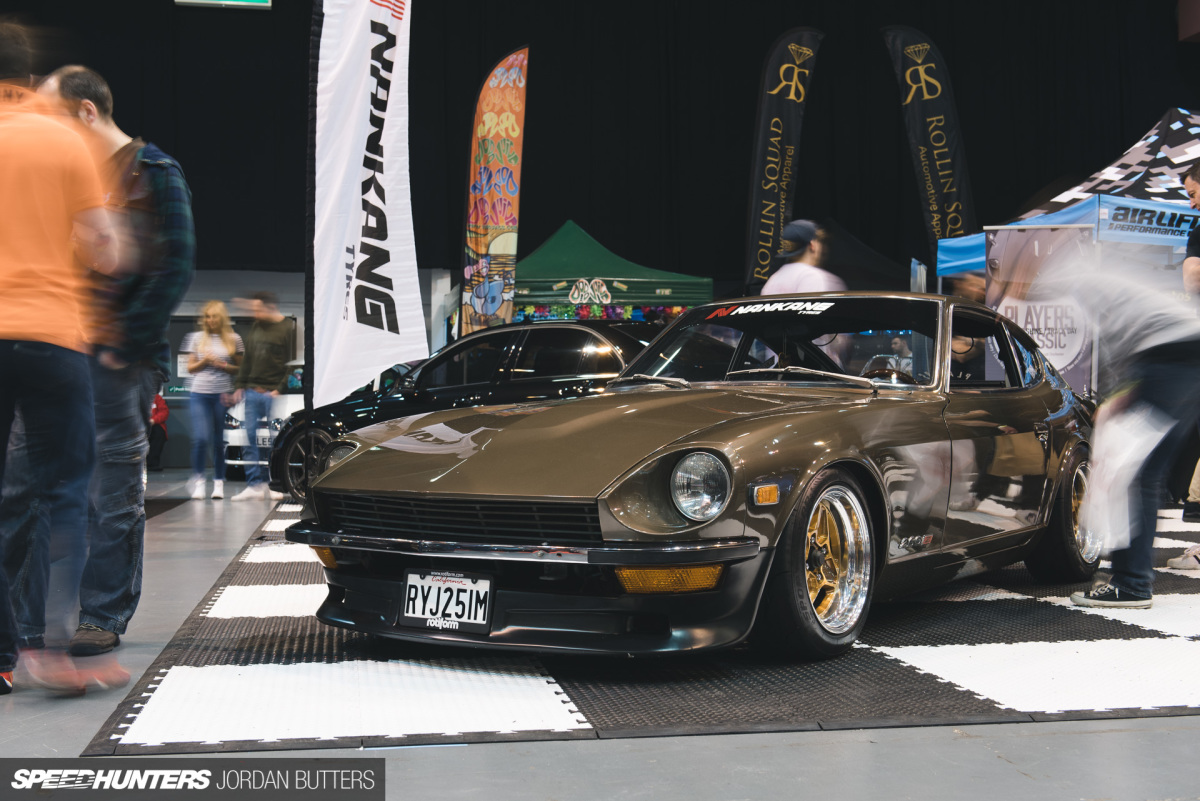 Right next door, Jay from Player's Show's US-import Datsun 240Z broke cover in spectacular fashion. The Datsun's timeless shape, perfect shade of retro beige and an on-point wheel selection made it a hit with the UD crowd.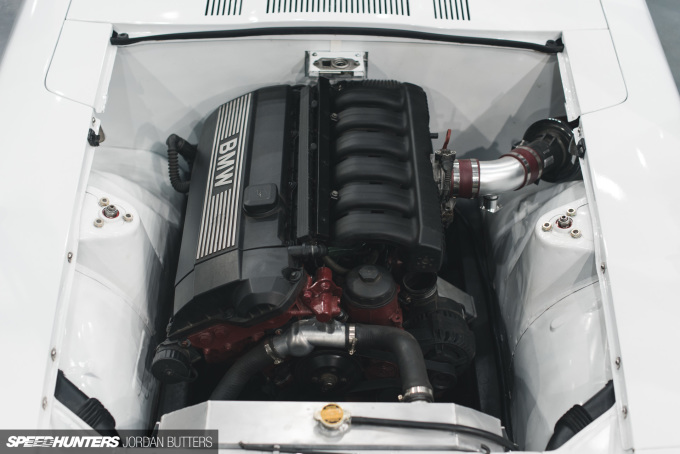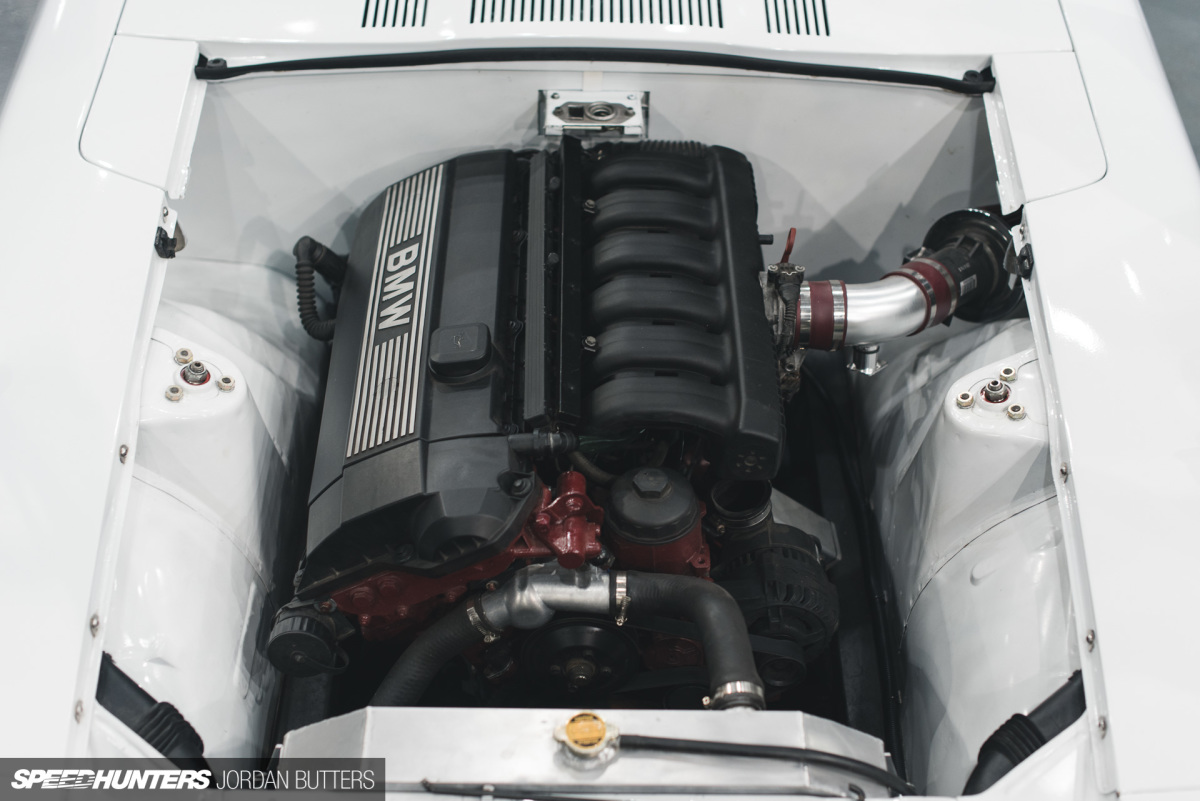 In another hall, a second Datsun caught my eye out of curiosity. The huge 2.8-litre BMW M52 lump looks remarkably at home in its spacious engine bay. It's a pretty rare occurrence to find one 240Z at a show in the UK, let alone two within such close proximity.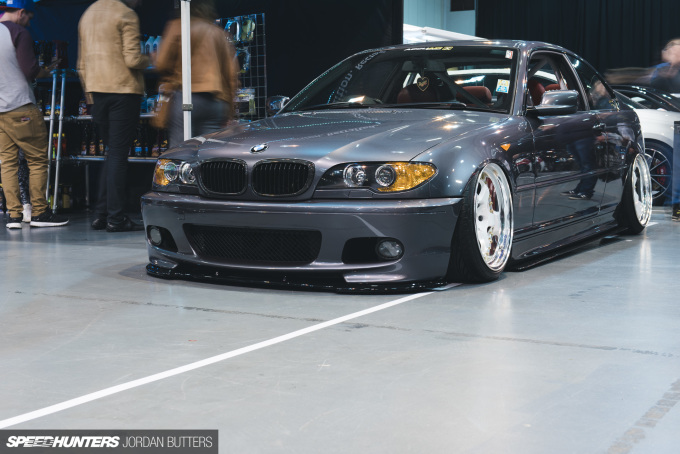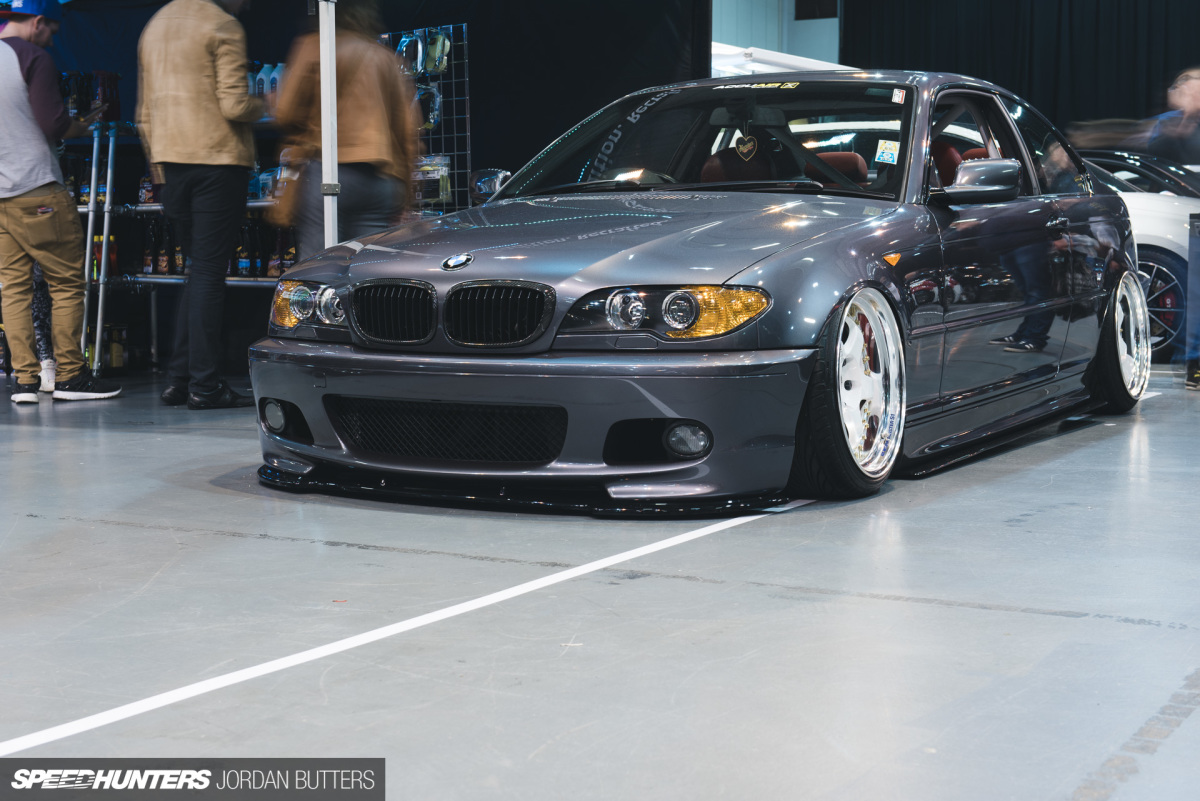 The non-VAG builds on display were as much of a meld of cultures as the VAG scene itself. This E46 on the Meguiar's stand, for example, pulls together a range of tasteful influences, from the Japanese-inspired dished Work wheels to the subtle exterior lips and diffusers, rear half cage, smoothed exterior and air suspension.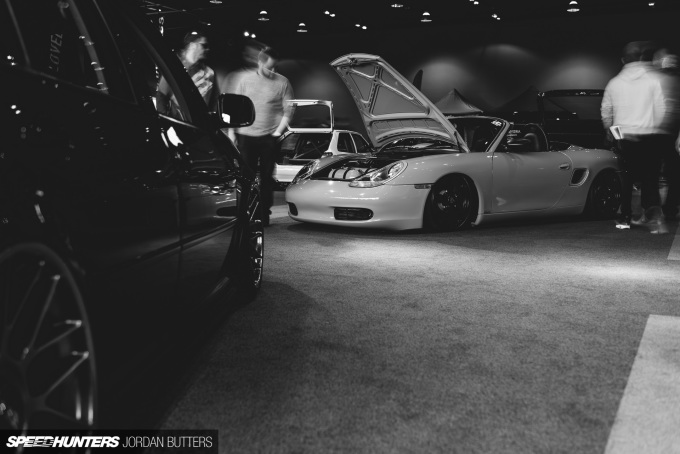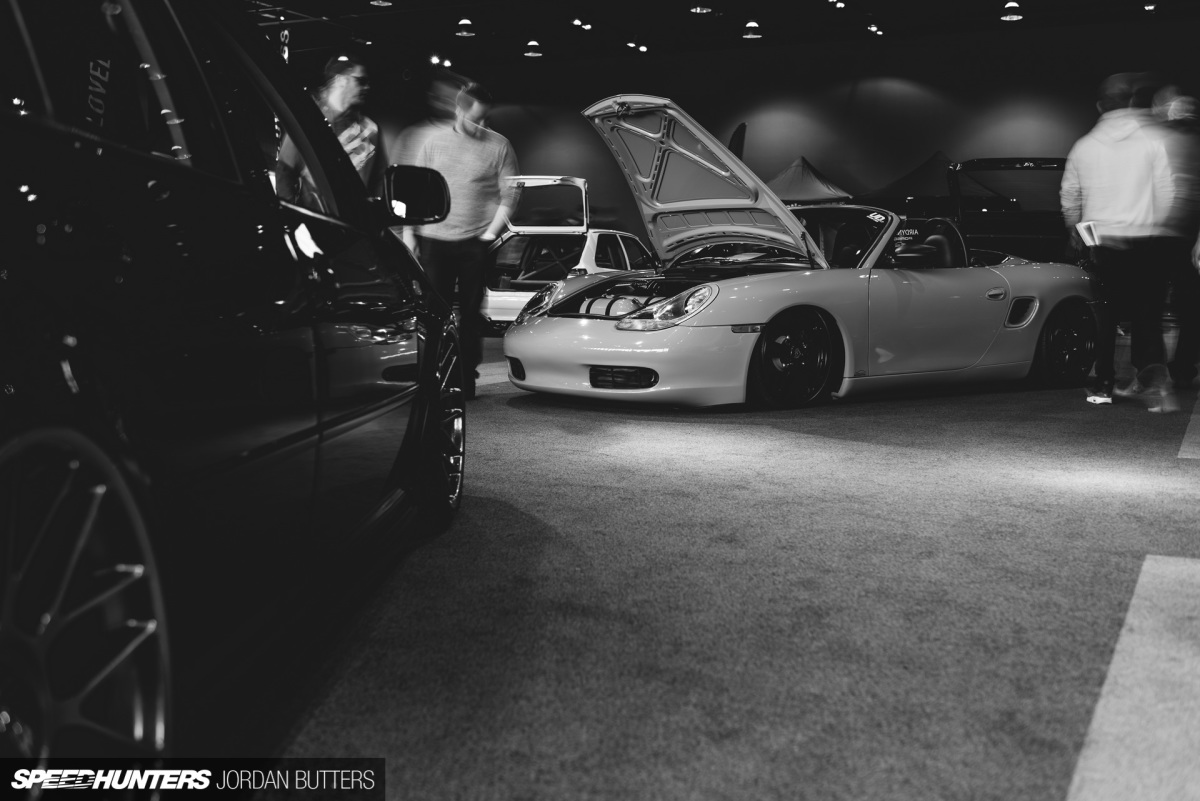 Back to the German marques, and Porsches continue to rise in popularity too, although older models such as the 993 and 964 continue to evade most people's balance sheets, prices do seem to be plateauing. Inevitably, there's a turn towards modifying some of the more affordable models in the range.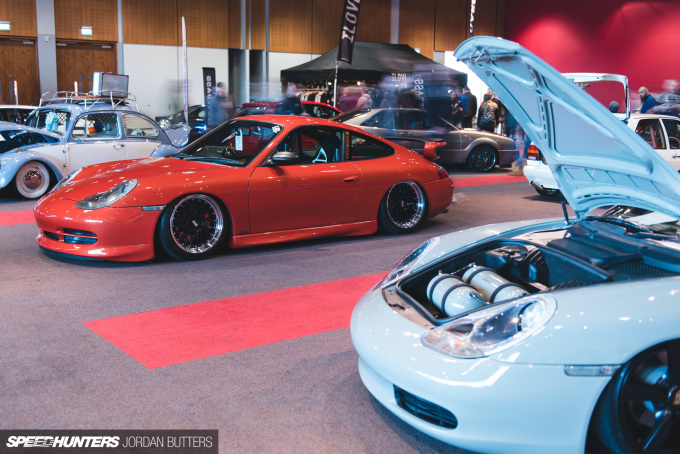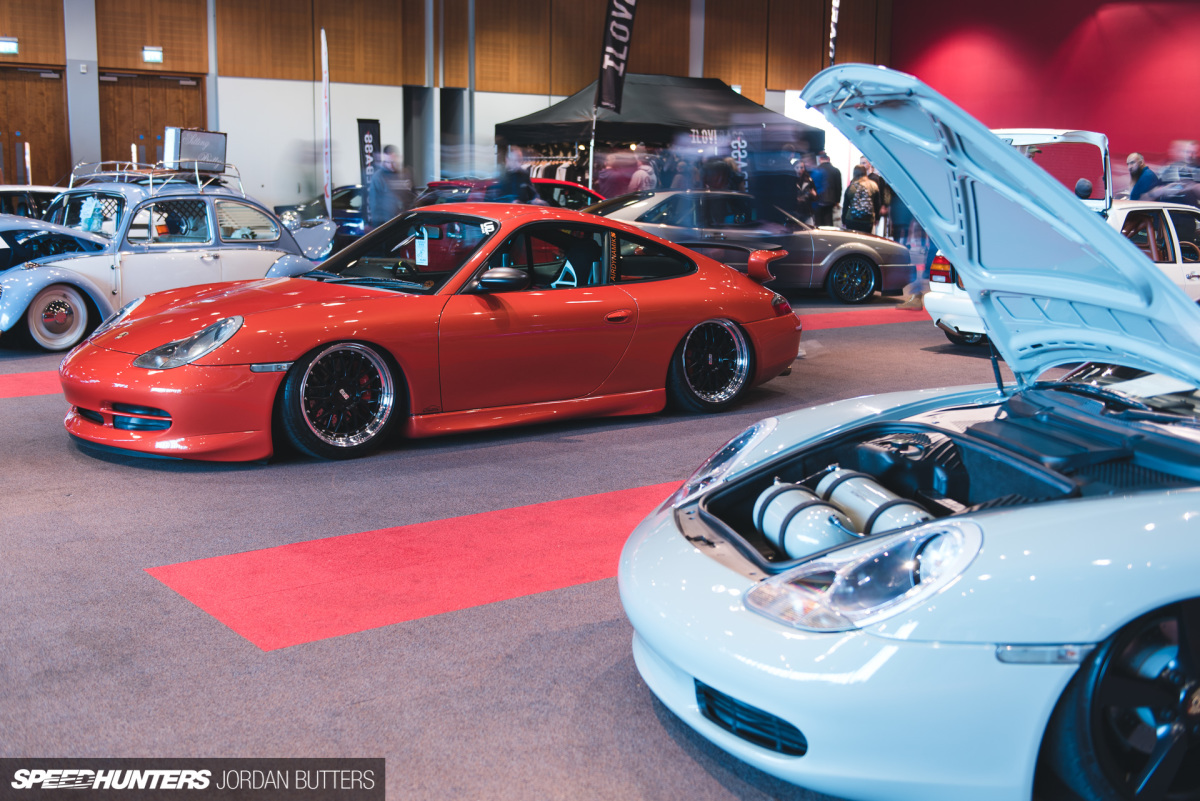 Although a nearby 996 GT3 dropped on air suspension just goes to show that people aren't afraid of fettling with Porsche's more desirable models still.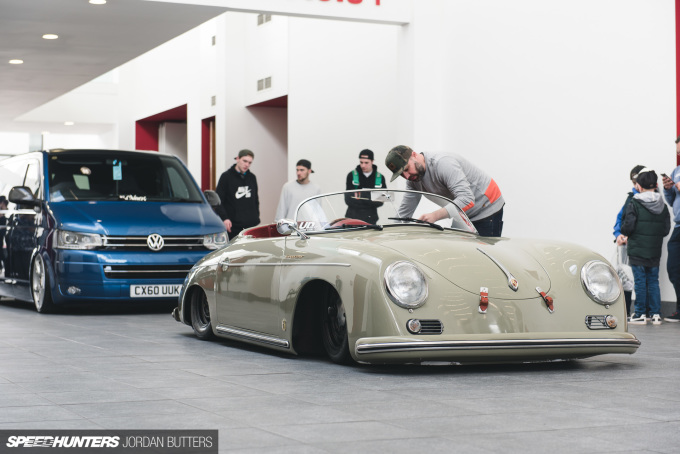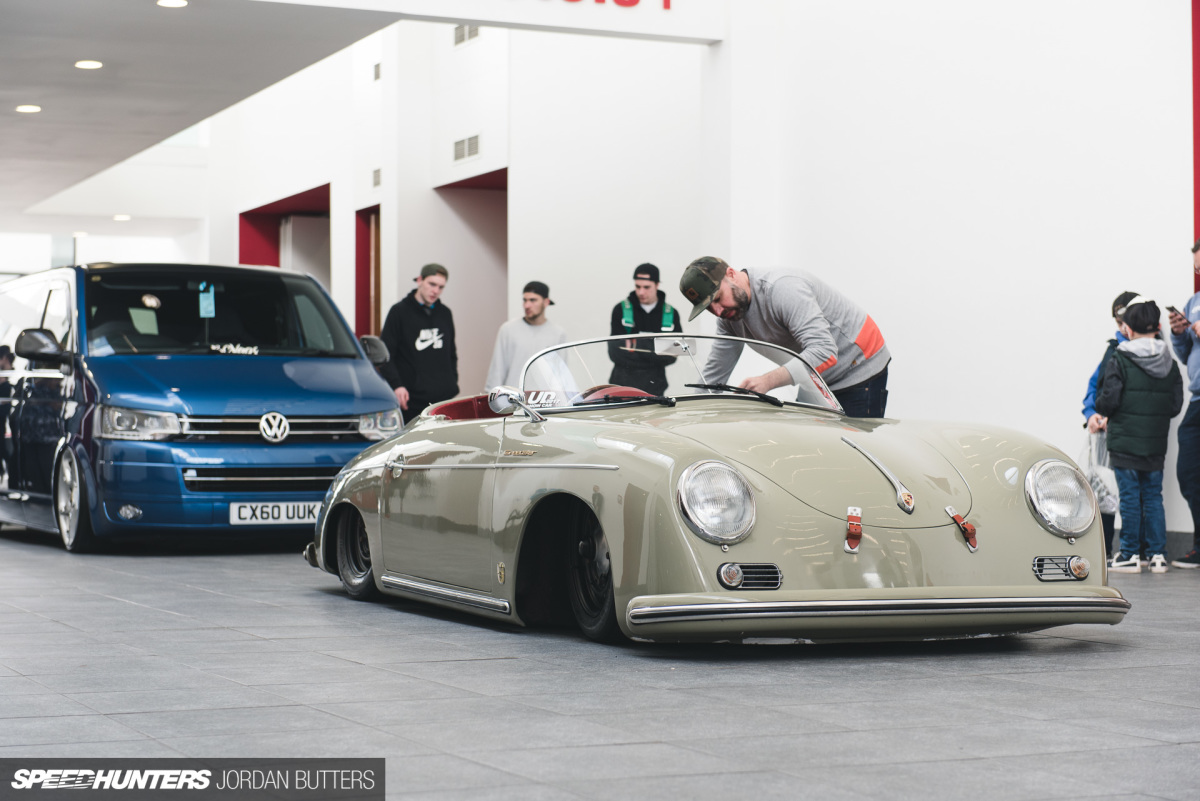 Speaking of desirable, I must have walked past James Munro's 356 Speedster at least five times throughout the day and not once did I manage to keep walking without an appreciative double take, or whipping the camera out for a few extra shots. It's a custom replica chassis, but the work that's gone into it is worthy of note – I've got a small spotlight coming on this one later in the week…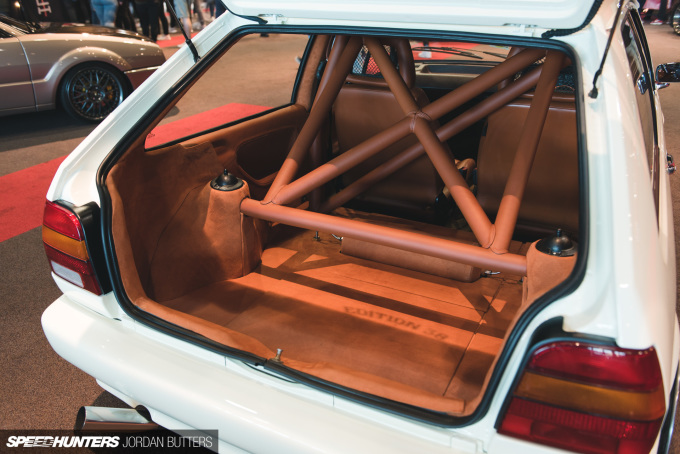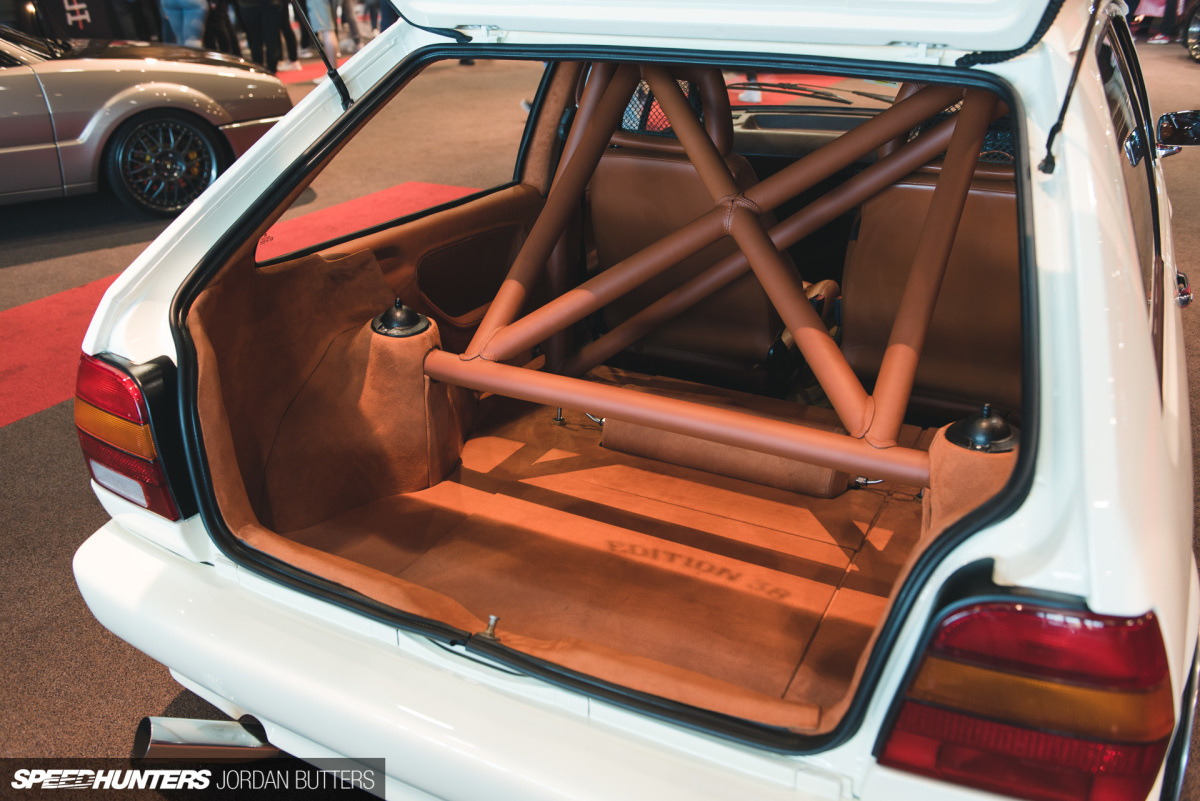 Strong track and motorsport influences are on-trend too. You might not agree with a roll-cage being a fashion accessory (even if it is re-trimmed in leather), or a show car needing a full forged 500bhp engine, but in the name of a full comprehensive build to many they are an absolute necessity.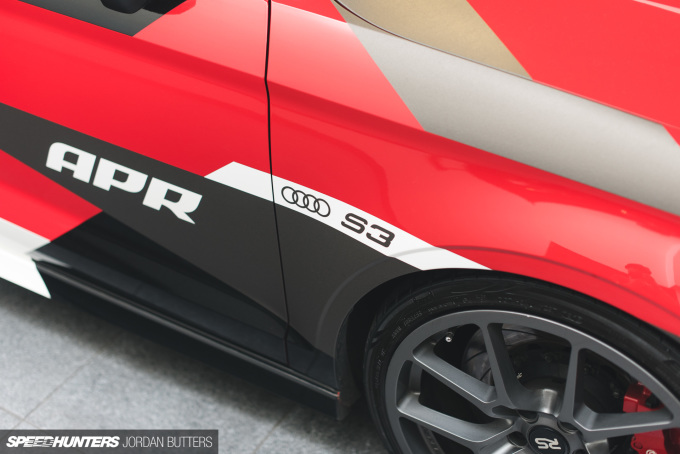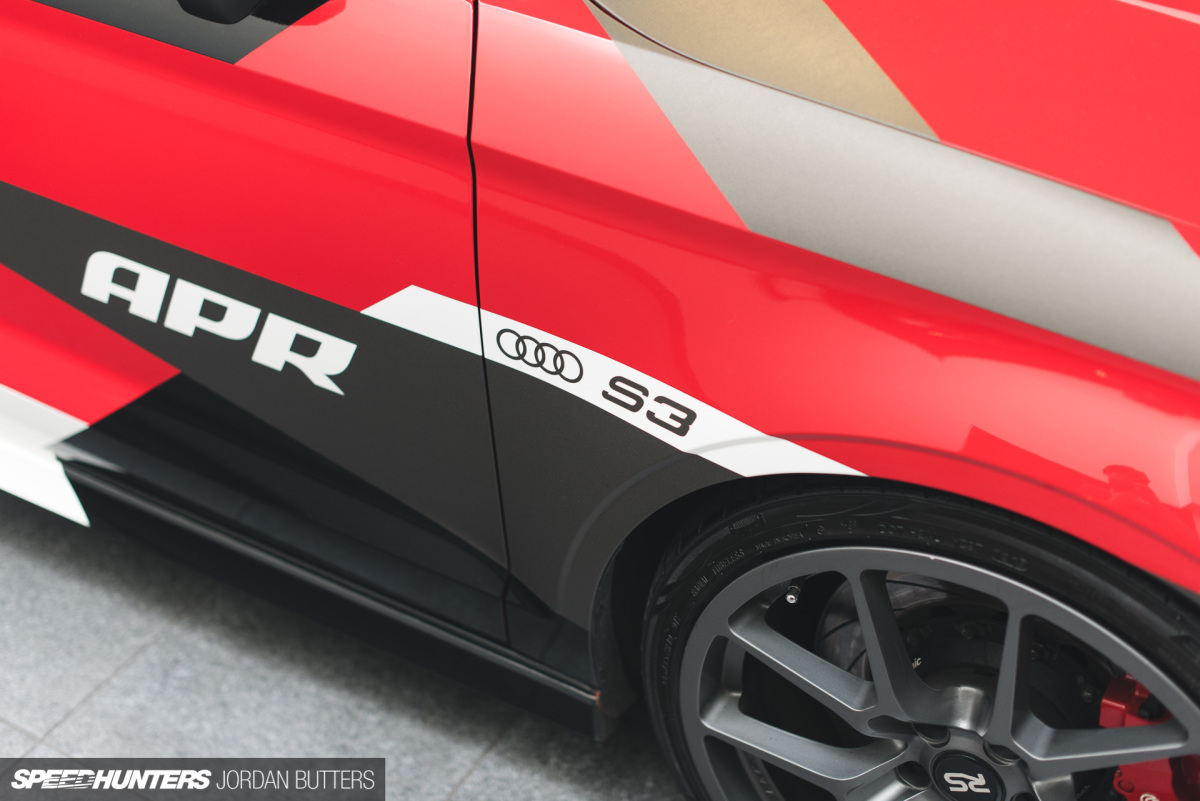 From turbo-fan wheels to race-inspired liveries. The Audi 90 Quattro IMSA GTO has a lot to answer for at the moment. I wonder what the next source of retro-inspiration will be?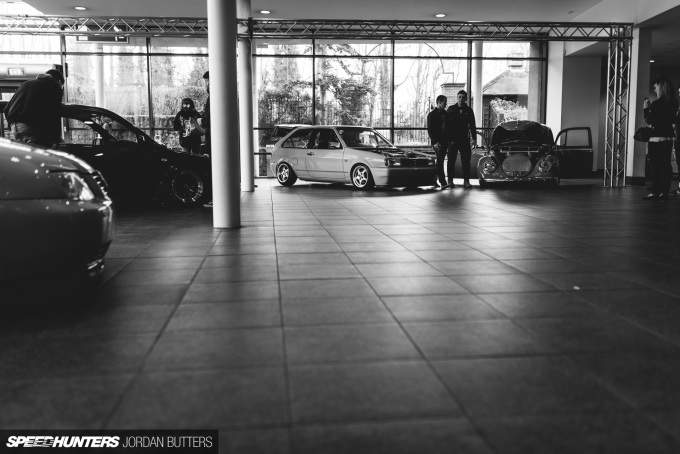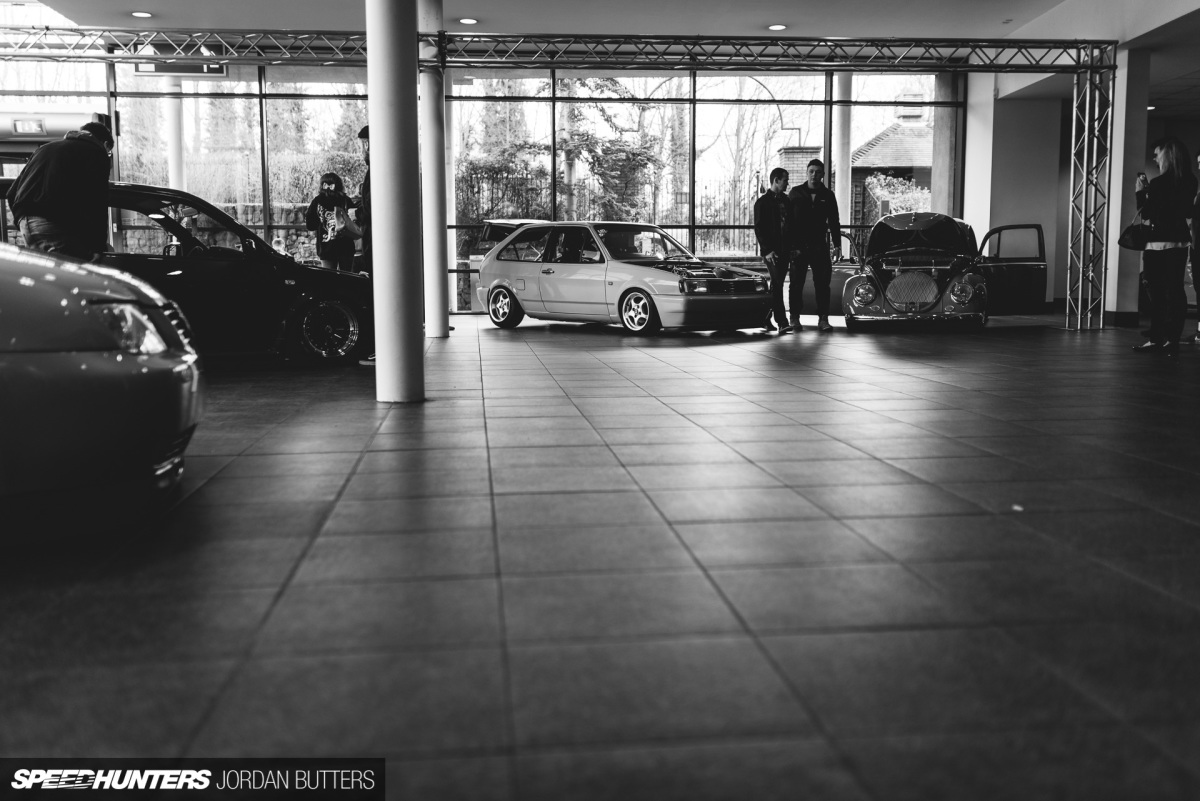 Once again, for me, Ultimate Dubs was well worth a day spent hunting speed. Sure, there were plenty of cars there that didn't really do anything for me, and others that appealed when I didn't expect them to.
Show cars really aren't my thing, but immersing myself in the culture every so often, albeit briefly, is definitely something that I recommend to others. You never know, you might even find something you like…
Jordan Butters
Instagram: jordanbutters
Facebook: Jordan Butters Photography
jordan@speedhunters.com
Cutting Room Floor