Everything
There's seemingly an infinite amount of inspiring quotes online about time. The simple fact is that you can't slow it down and it can never be beaten or overcome.
The last time I checked in with James Deane and his family at Deane MSport, there was a certain amount of frustration in the air as they awaited vital part deliveries. This second – or maybe third, I can't quite remember – visit was very different in tone.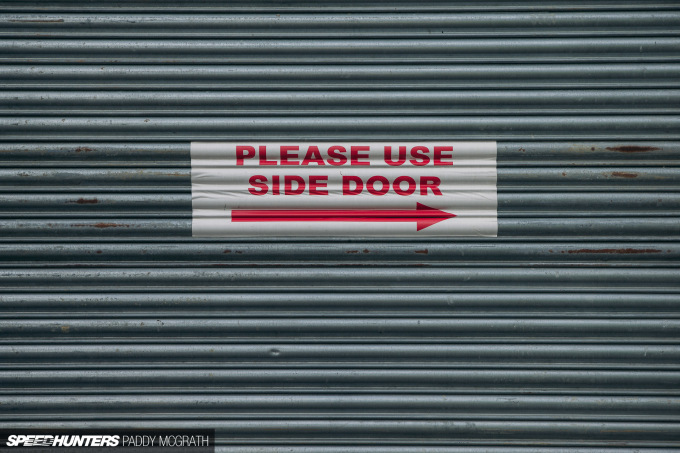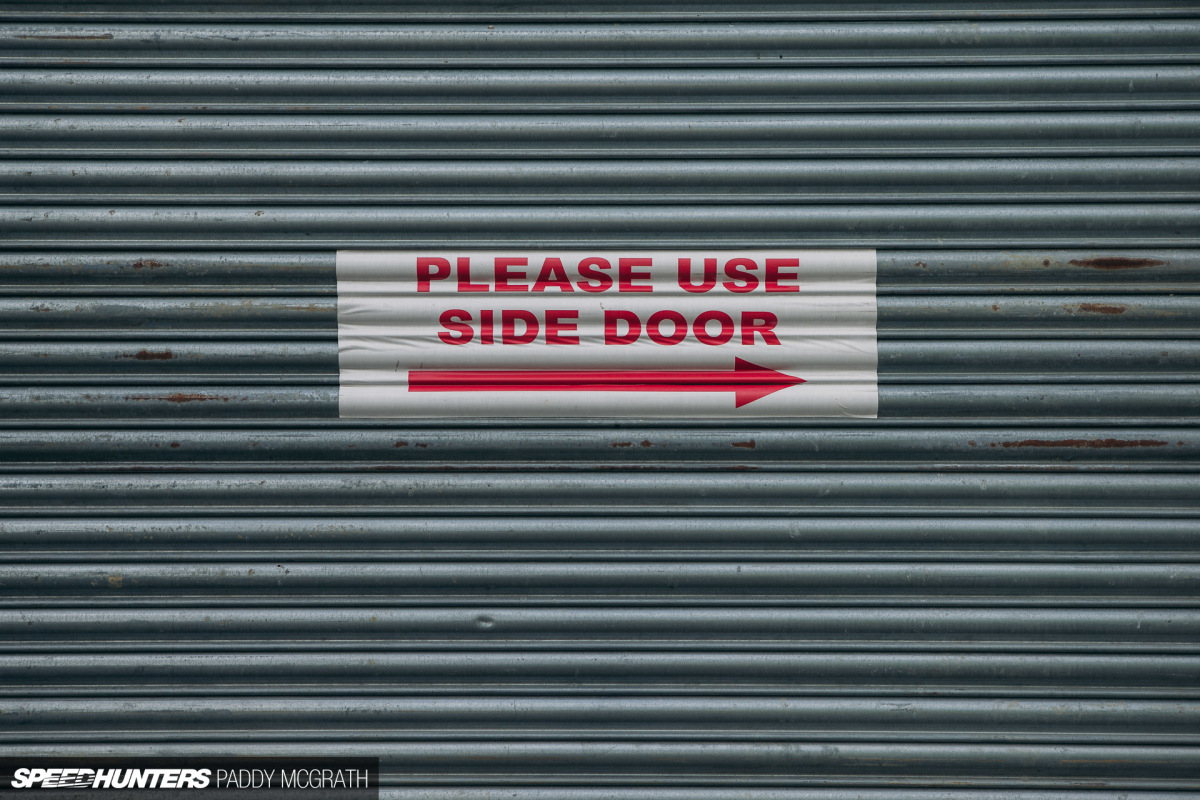 Just to catch you up, I'll give you the short version of what is already a significantly long story. For 2017, multiple Irish and European champion James Deane will contest his first full season in Formula Drift alongside his teammate, Piotr Więcek, himself a multiple time Polish champion, in two almost identical 2JZ powered Nissan Silvia S15s. They are both part of a new team to Formula D: Worthouse.
When you're building a team for a championship that's based practically on the other side of the world, logistics are arguably the biggest issue facing both drivers and their respective crews. There is so much added difficulty compared to a team that's already based in the United States. Then there's the fact that both Worthouse S15s are being built thousands of miles apart, James' in Ireland and Piotr's in Poland.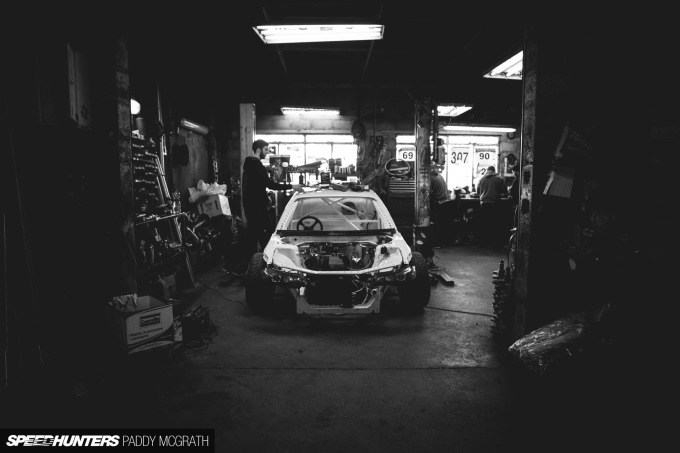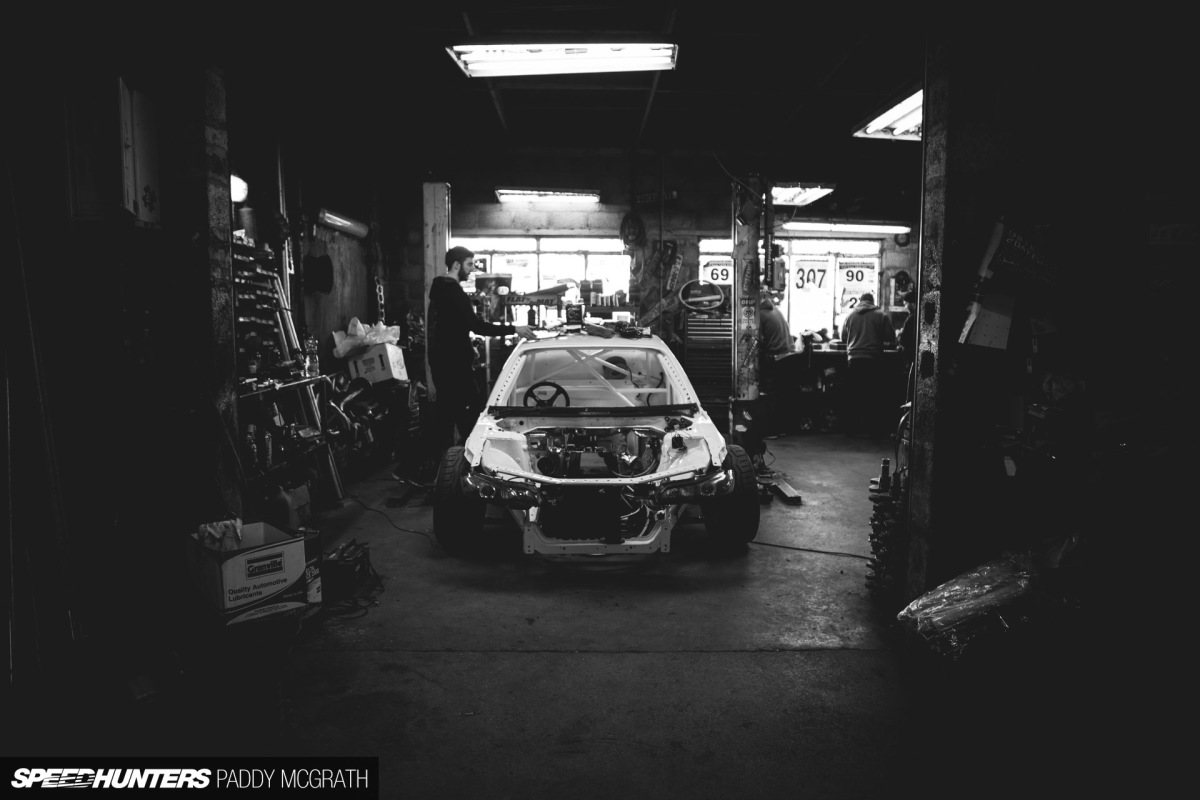 Where previously James would meet me at my car when parking in front of his house, this time there was no sign of him. But I didn't exactly need directions and the lack of welcoming party could only be considered a positive in my eyes. It was a sign that things were progressing. And fast.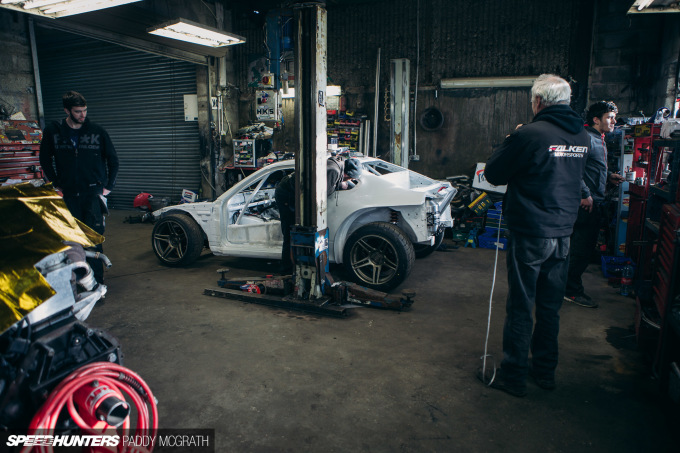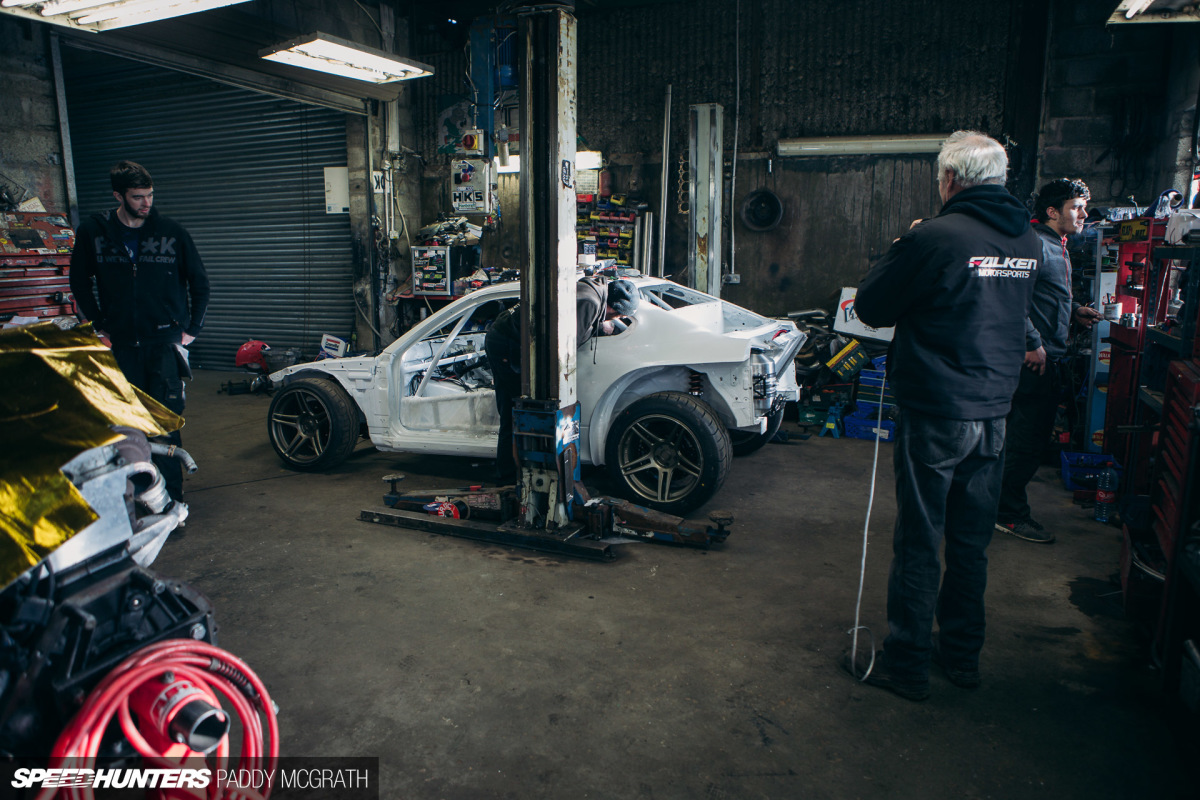 Immense progress had been made. It had only been around two weeks since I had last visited Castletownroche, James' and his family's home, and maybe a month in total since my first visit to document the build of this S15. When I last left, it was just a painted shell, still on a spit. Now, it was on all four wheels with a flurry of activity surrounding it.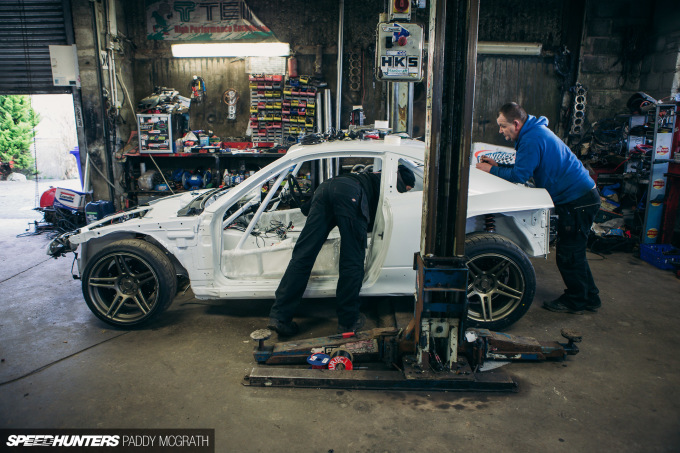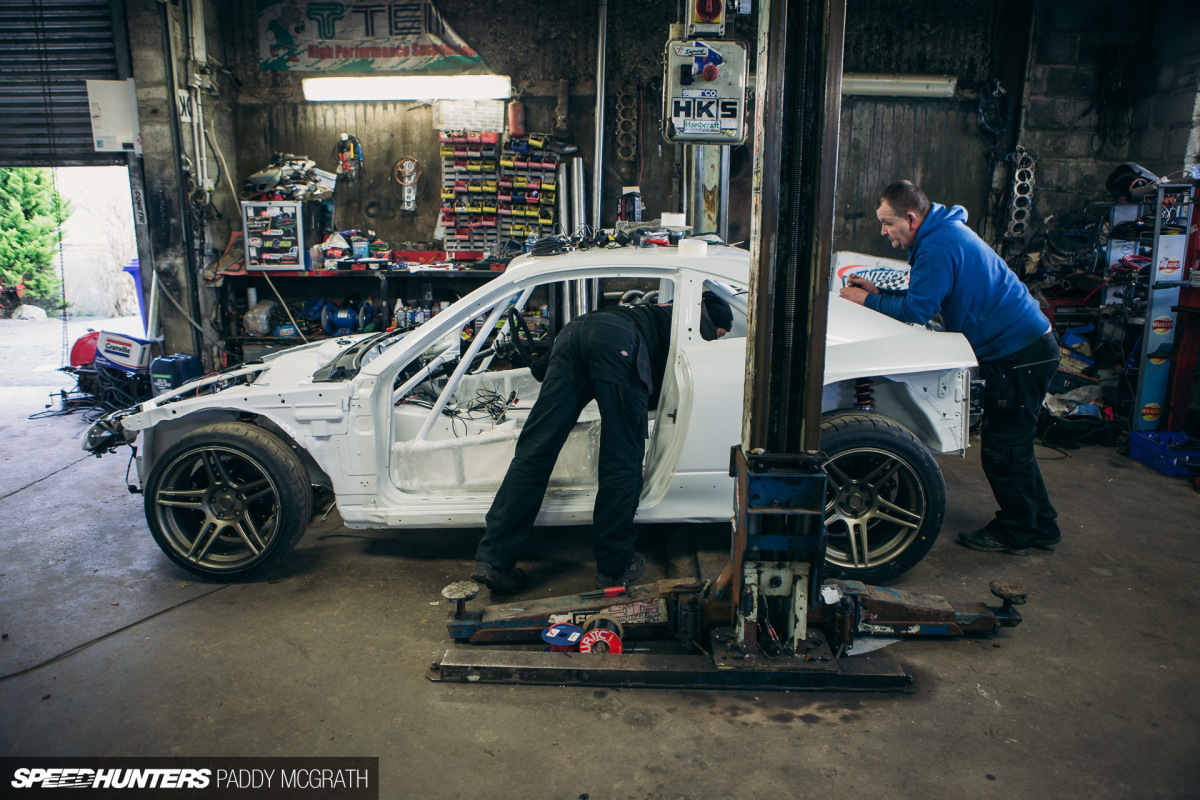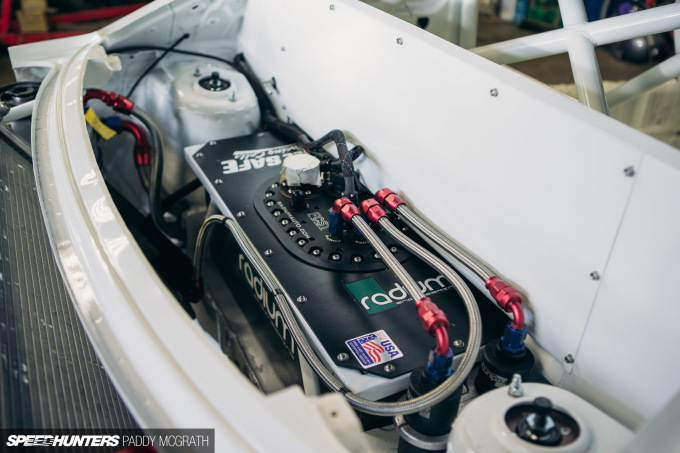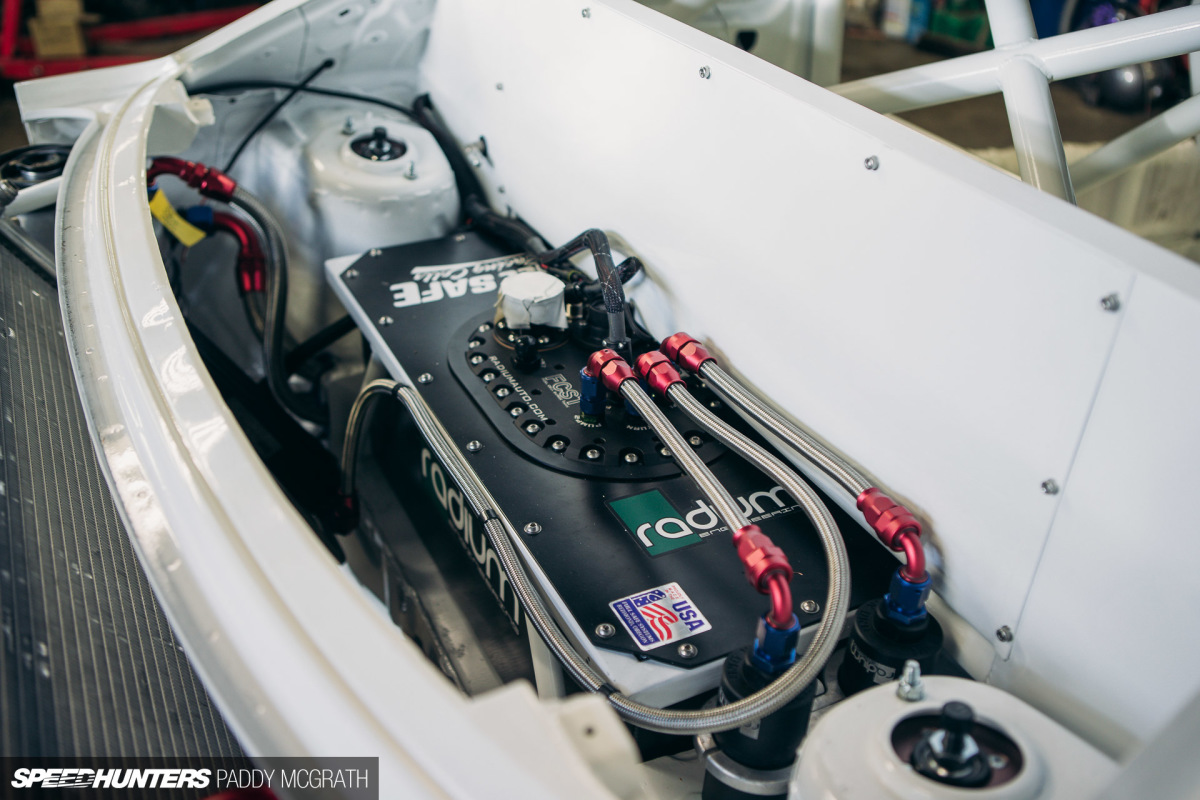 At this point, the crew were deep into their third full day installing and wiring the fuel system for the car. 8:00am starts with 10:00pm finishes, seven days a week, had become the norm at this stage. Despite the urgency of the situation, there was still a very considered approach being taken, and it was a joy to watch. In spite of the long days, there was a good atmosphere too. Sh*t was getting done.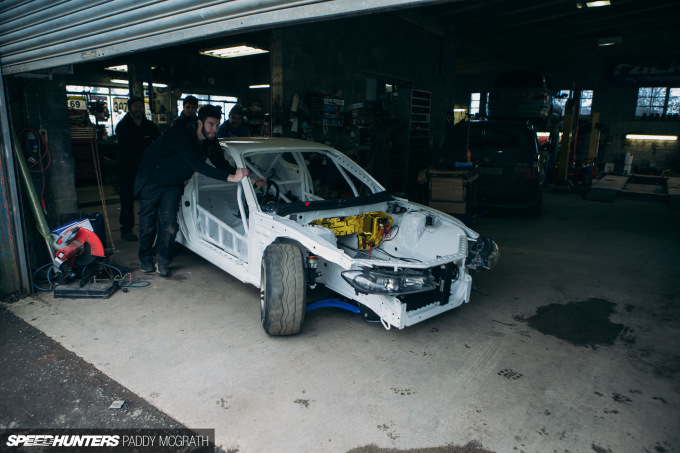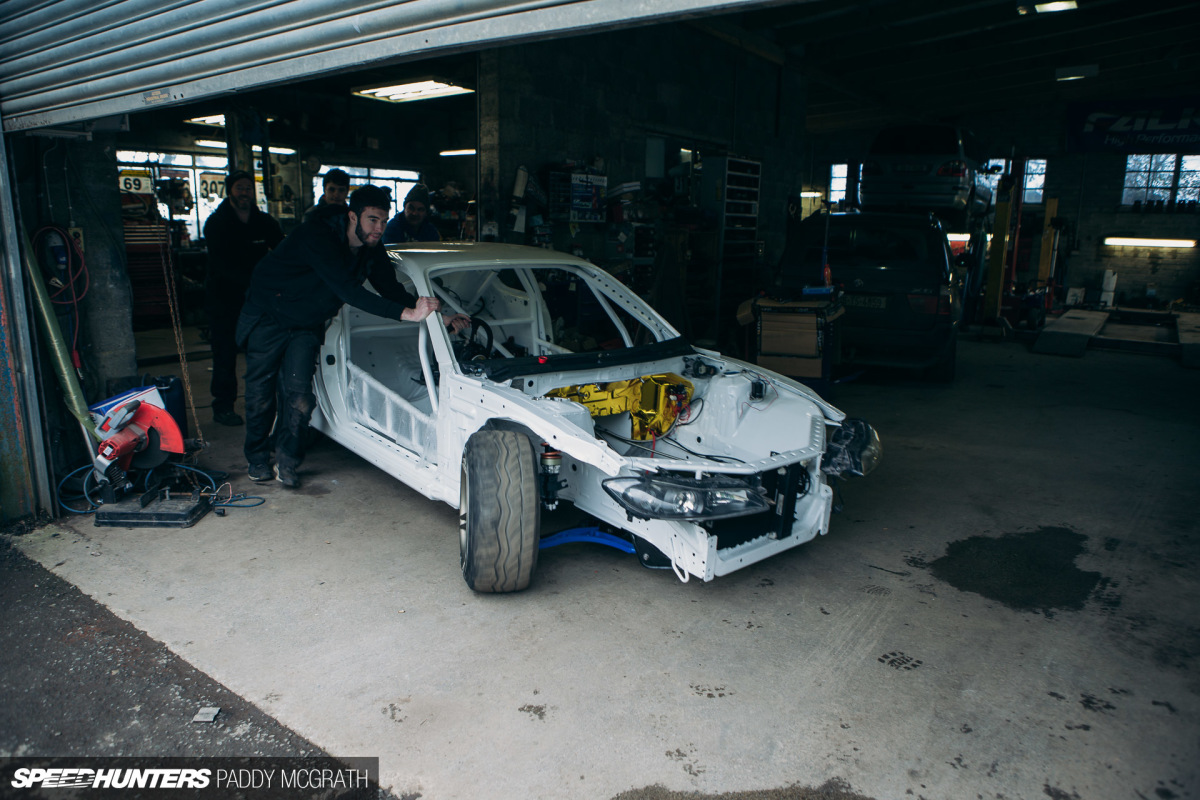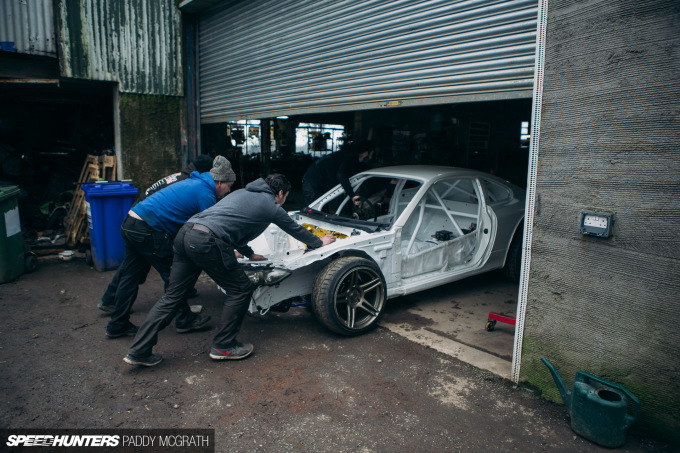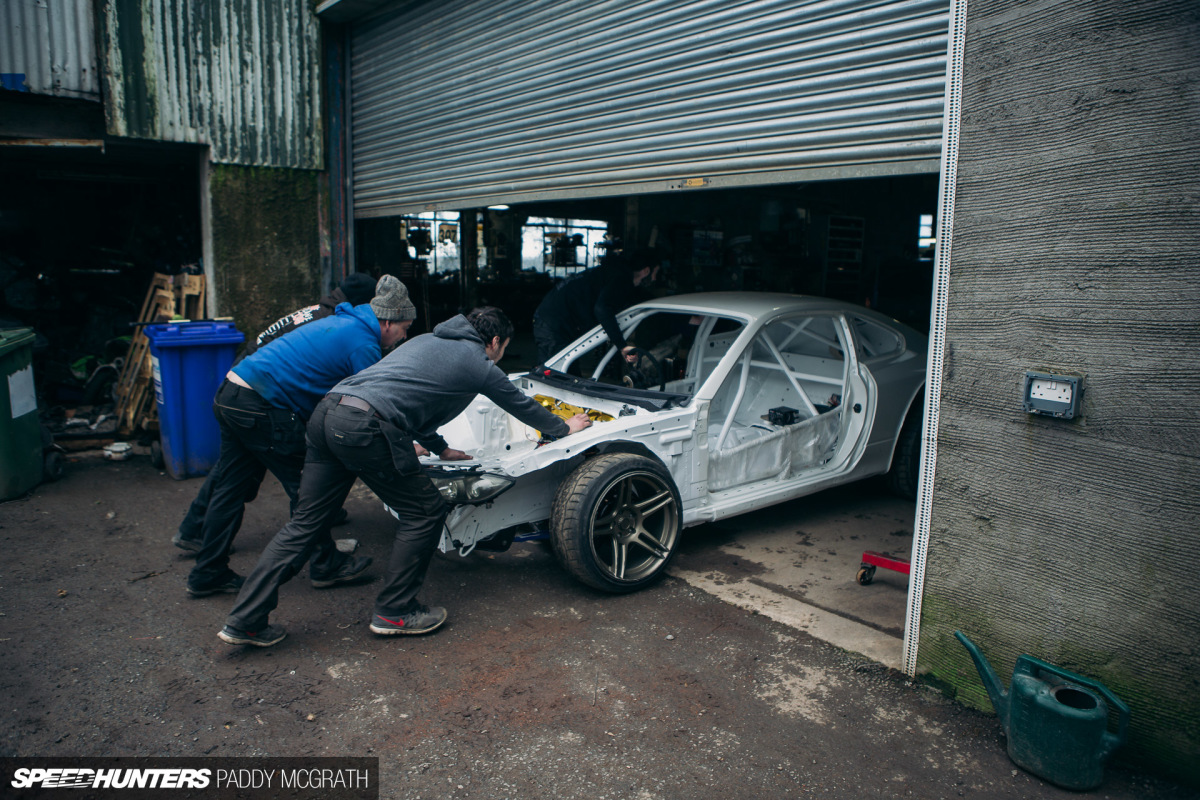 Before breaking for a short lunch, the guys moved the car outside for the first time. A quick look of appreciation was had, before it was immediately rolled back inside and onto a lift so James could better talk me through the progress they had made while the rest broke away for a brief respite.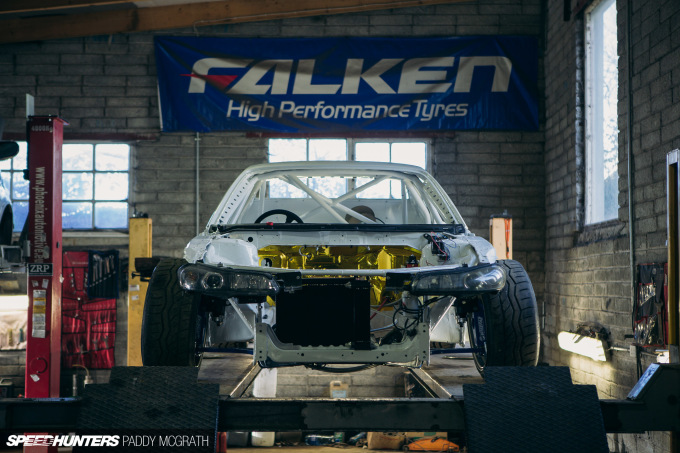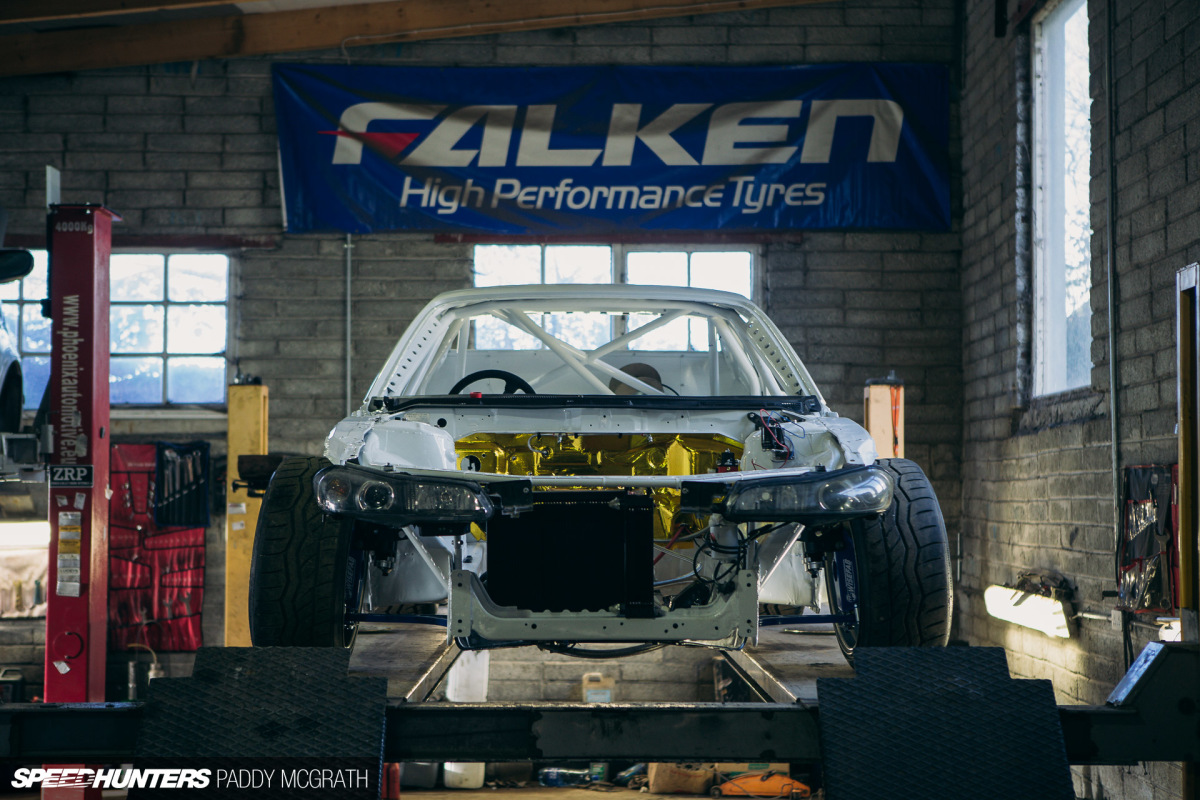 Maybe the most interesting thing about the car at this stage, is just how short it is without the bodywork and replaceable crash bars. It wasn't at the desired ride height for these photos, that would come much later. It's a sight that we typically don't ever see of a fully blown competition drift car, unless involved in a build.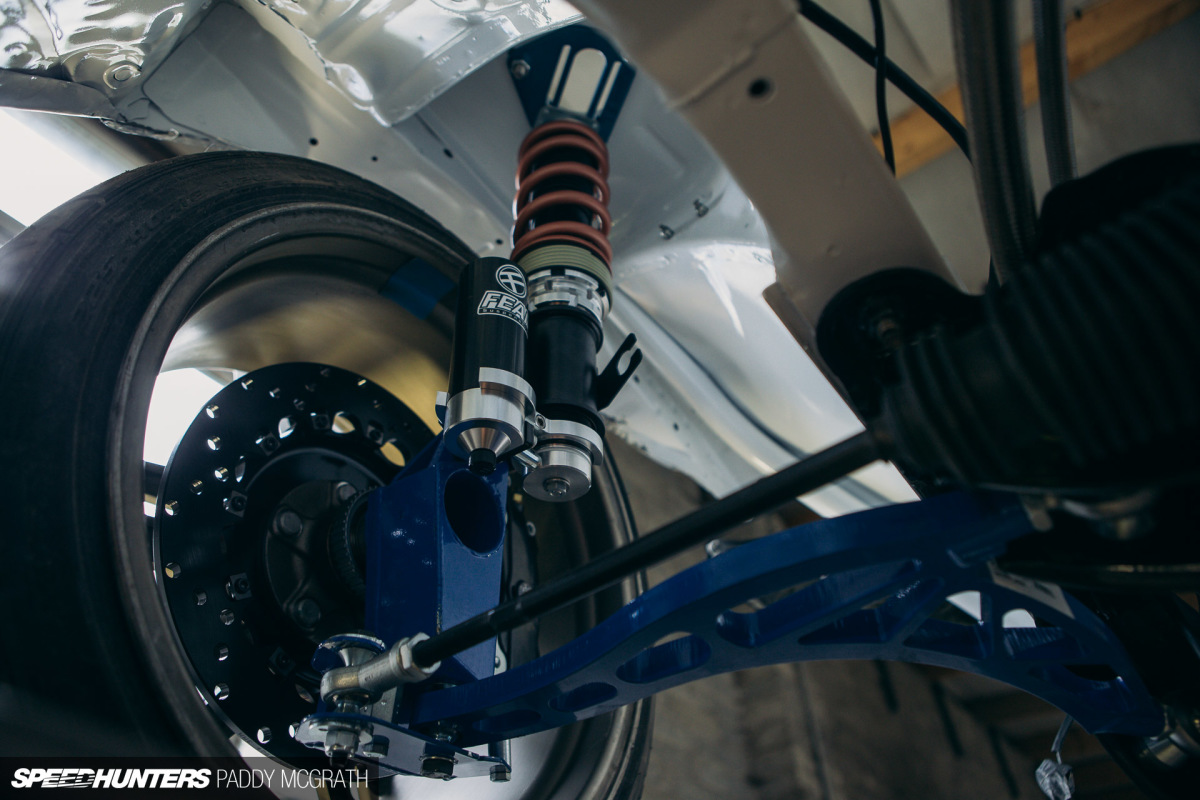 On the subject of angles we don't typically see, the underneath was looking in great shape at this point. Wisefab was installed, the Feal suspension in place and the Wilwood brakes were ready to be plumbed in. James borrowed some wheels form his S14 stash to get it rolling, but the car will wear the same 7Twenty wheels, just in a different colour.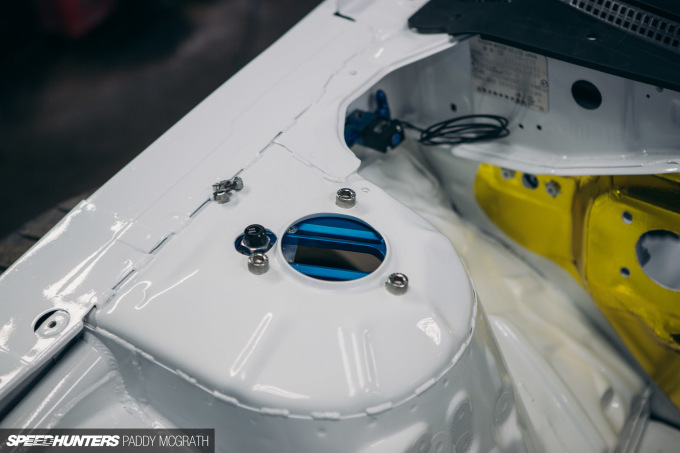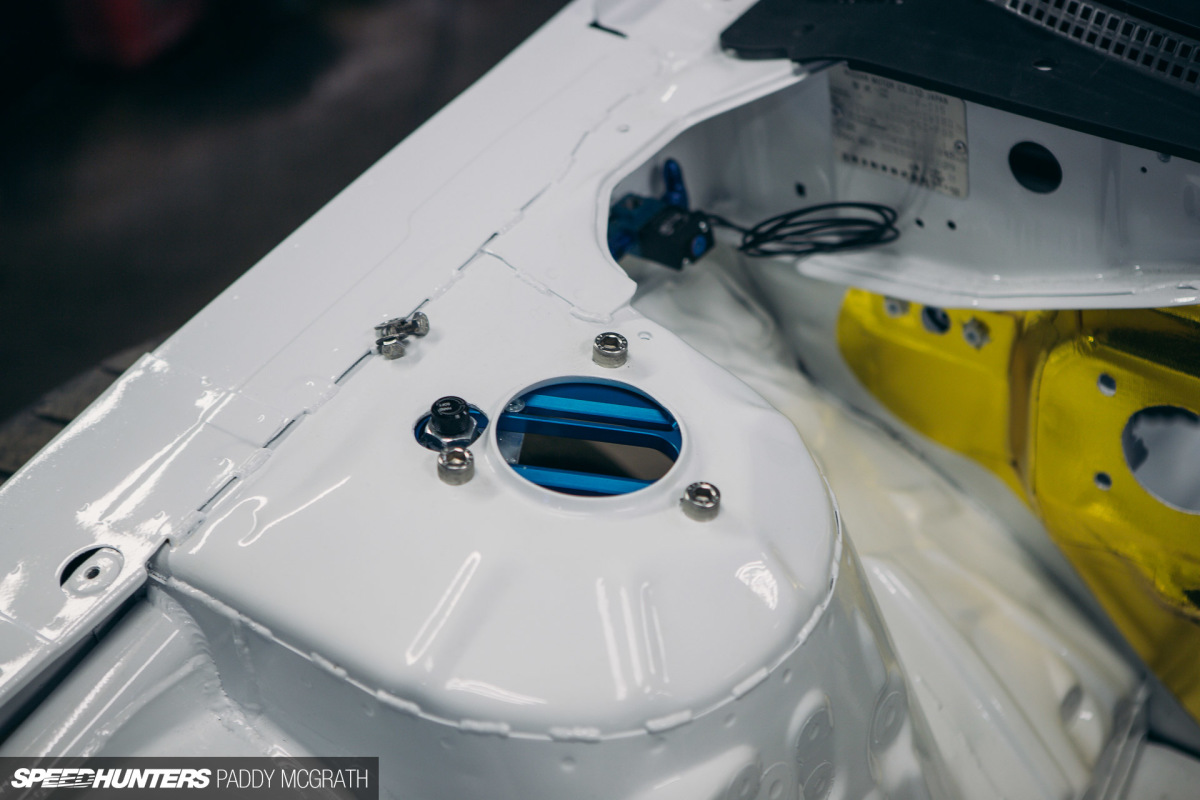 It's also an illustration of how much the Wisefab setup relocates the strut top.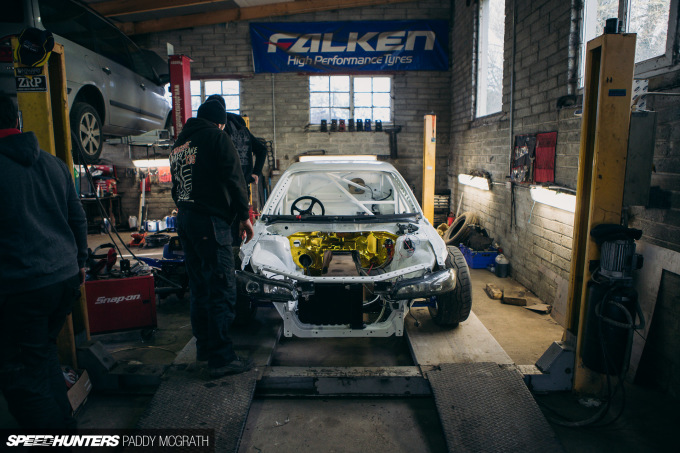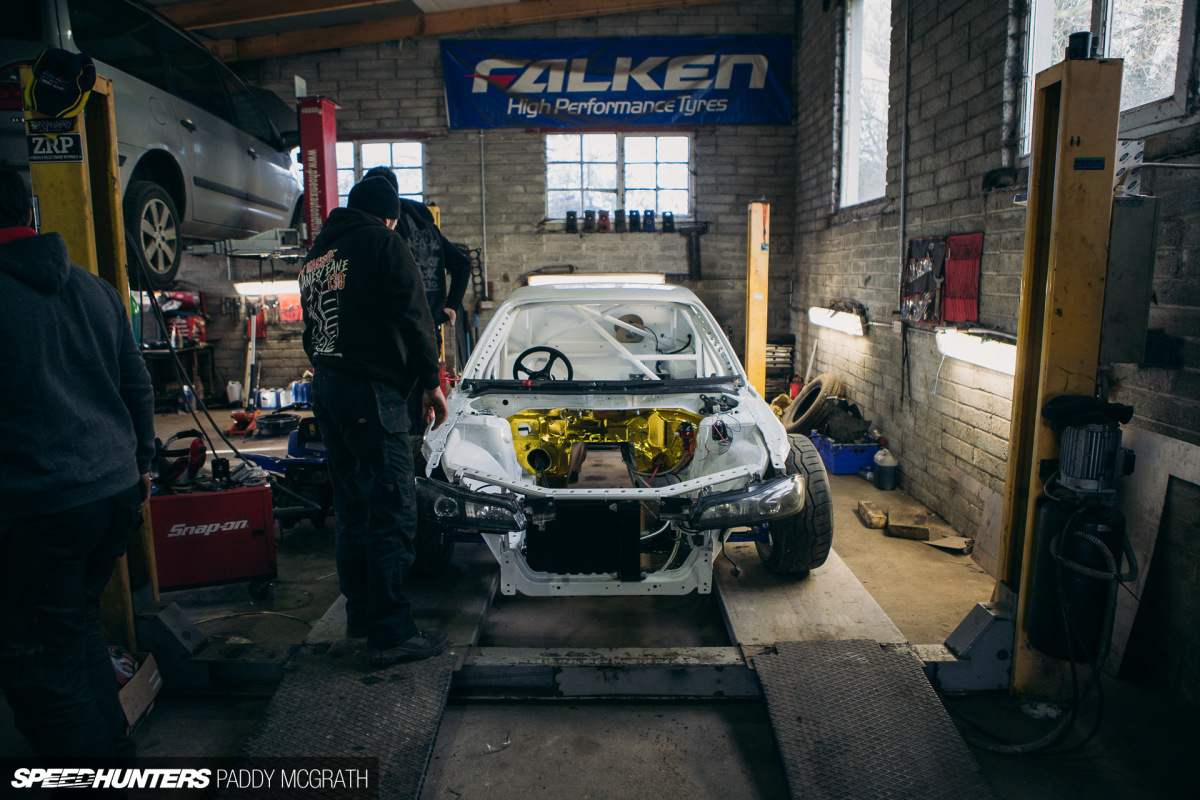 There was a palpable sense of relief in the air around James. Although there was still lots to do, at least it was in the process of being done. In fact, at this stage, the car was spending its last 24 hours at Deane Msport before it would be loaded onto a trailer and drove across Europe, before being finished at G Garage in Poland, right alongside its sister car. With his brothers, family and people who might as well be family at this point returning back to the car once again, James took the chance for a breather of his own.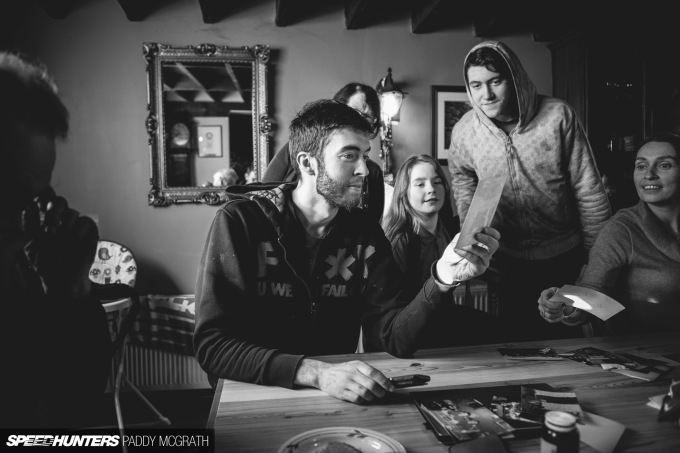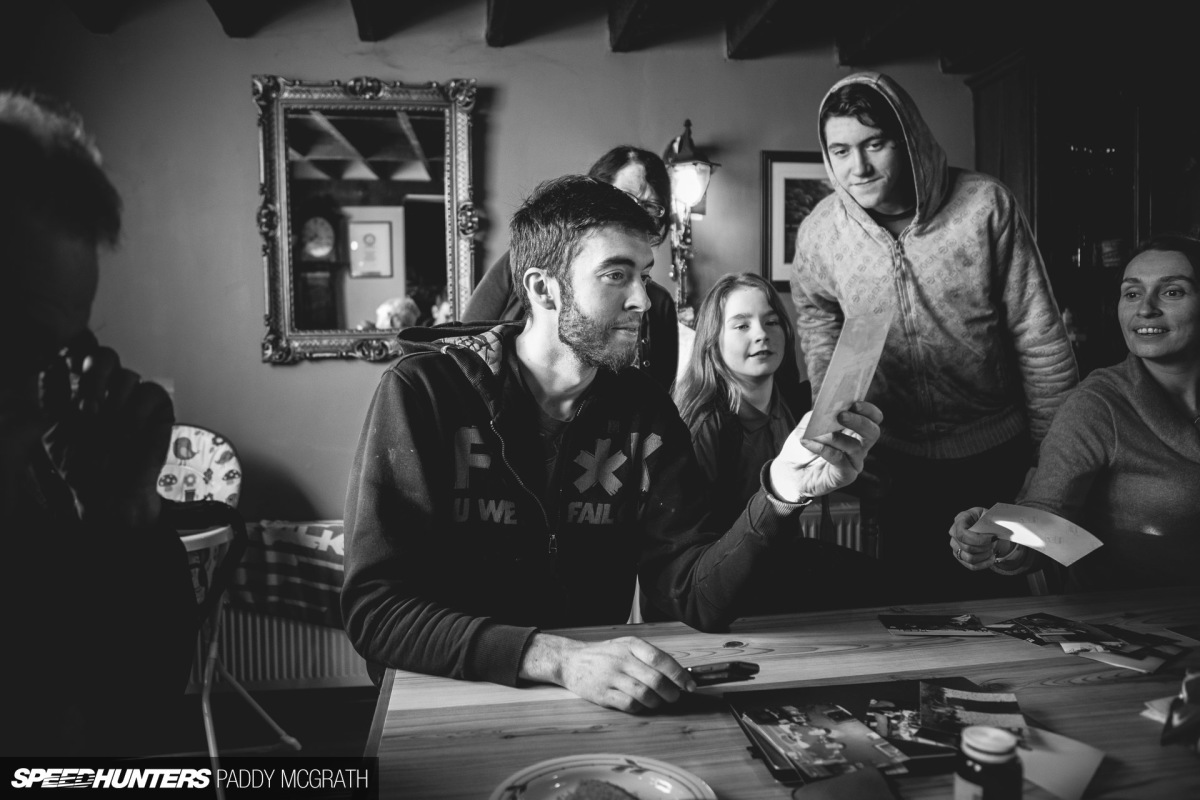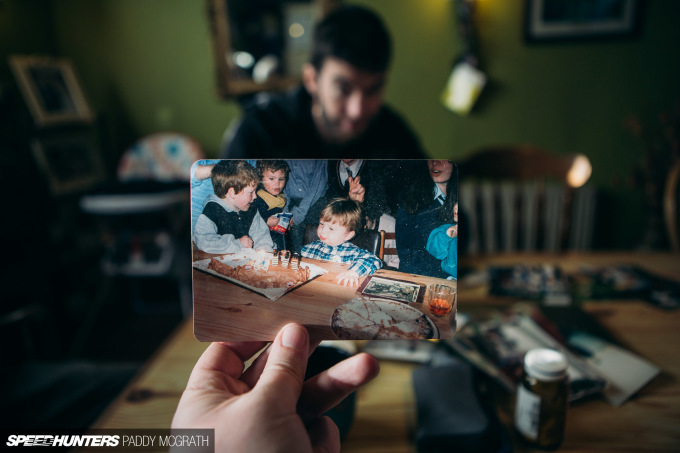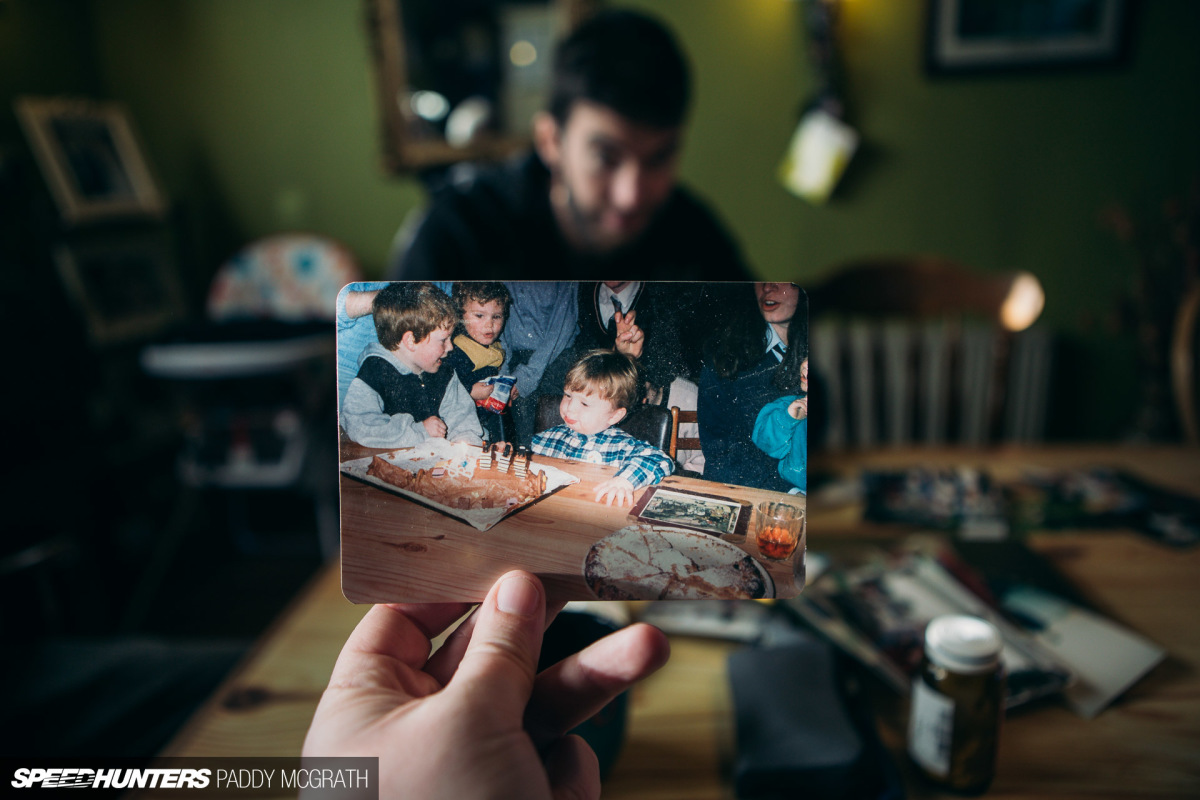 Unbeknownst to James, his family were having a little reminisce at the kitchen table with old photo albums making a rare appearance. I'm probably not alone in thinking maybe James regretted asking me in for a cup of tea at this point, but I wasn't going to let the opportunity slide to grab some ammunition on him.
Talking with his family about his younger years, it became even more apparent about what this whole escapade must mean to him. For us, on the outside, he's just going to be another driver on a grid this season. For him, it's the culmination of everything he's worked for and dreamed of since he was a kid. It is everything.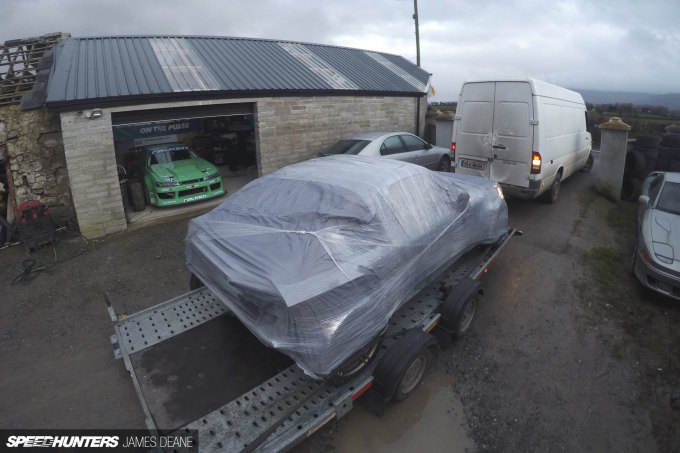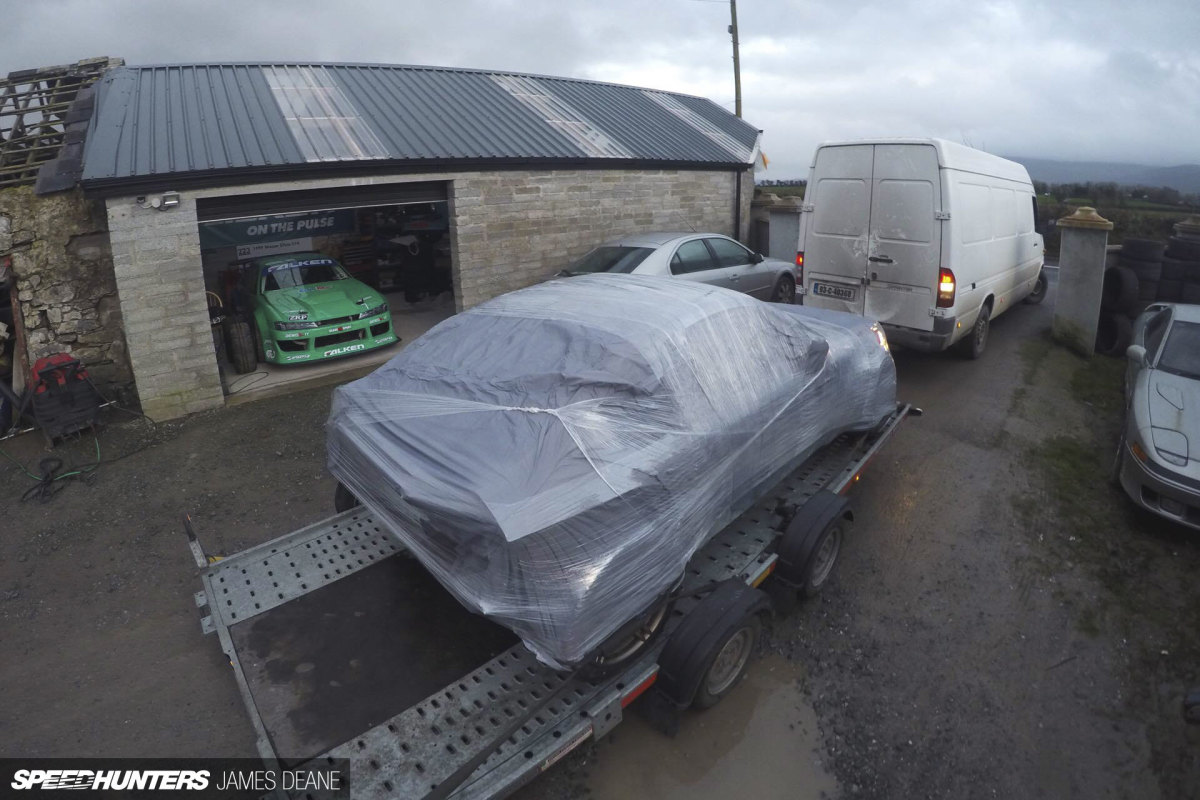 Just the next day, the S15 was loaded onto a trailer behind the Deane's Mercedes Sprinter, the same van that's hauled James' S14 around Europe and to various championships. It's also a van with some unique, um… curiosities, curiosities that can only be accrued by driving countless journeys across a continent, each one with its own story.
With his brother, Mike and his mechanic, Trevor, the three set off on a two day non-stop drive from the quiet, isolated roads of Cork to eastern Poland, which must have felt a world away. They wouldn't return home until the car was finished, running, tested, dressed and loaded onto a cargo plane destined for the United States, literally just a couple of days ago.
I haven't seen James or the car since that day. The next time that we will see both together, along with Piotr, will be on the streets of Long Beach in just under three weeks time. Unfortunately, I couldn't follow the finale of the build, but we plan on shooting the finished cars in Los Angeles before the season kicks off. It will be worth waiting for.
You can catch footage of their test on the Worthouse Drift Team Facebook page, or on James' and Piotr's respective social media pages, along with behind the scenes photos and a sneak peek of the finished cars, waiting to be shipped. Until then, I've got some flights of my own to book, because this story hasn't really even begun yet.
It's only getting started.
Paddy McGrath
Instagram: pmcgphotos
Twitter: pmcgphotos
Facebook: Paddy McGrath
paddy@speedhunters.com
Cutting Room Floor