Six-Lug Conversion
When I picked up my 1987 Toyota Land Cruiser project it came with eight lug wheels and 37-inch military tires. While it's a cheap way to run 37s on your off-road rig, the truck sat too high and to get the suspension articulating the way I wanted the big 37s would have hit the sheetmetal.
I needed to come up with another plan.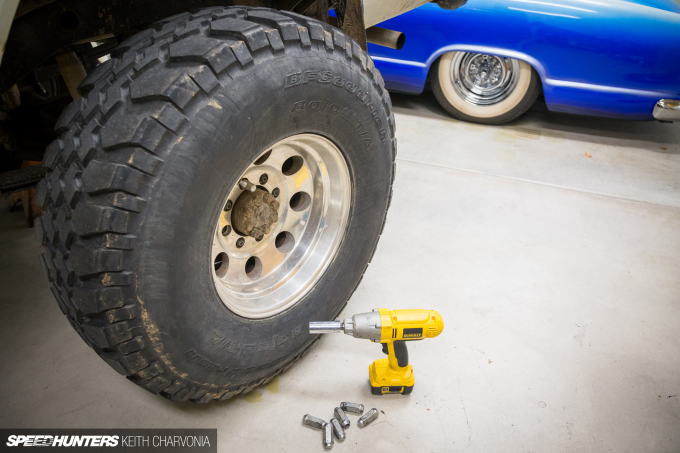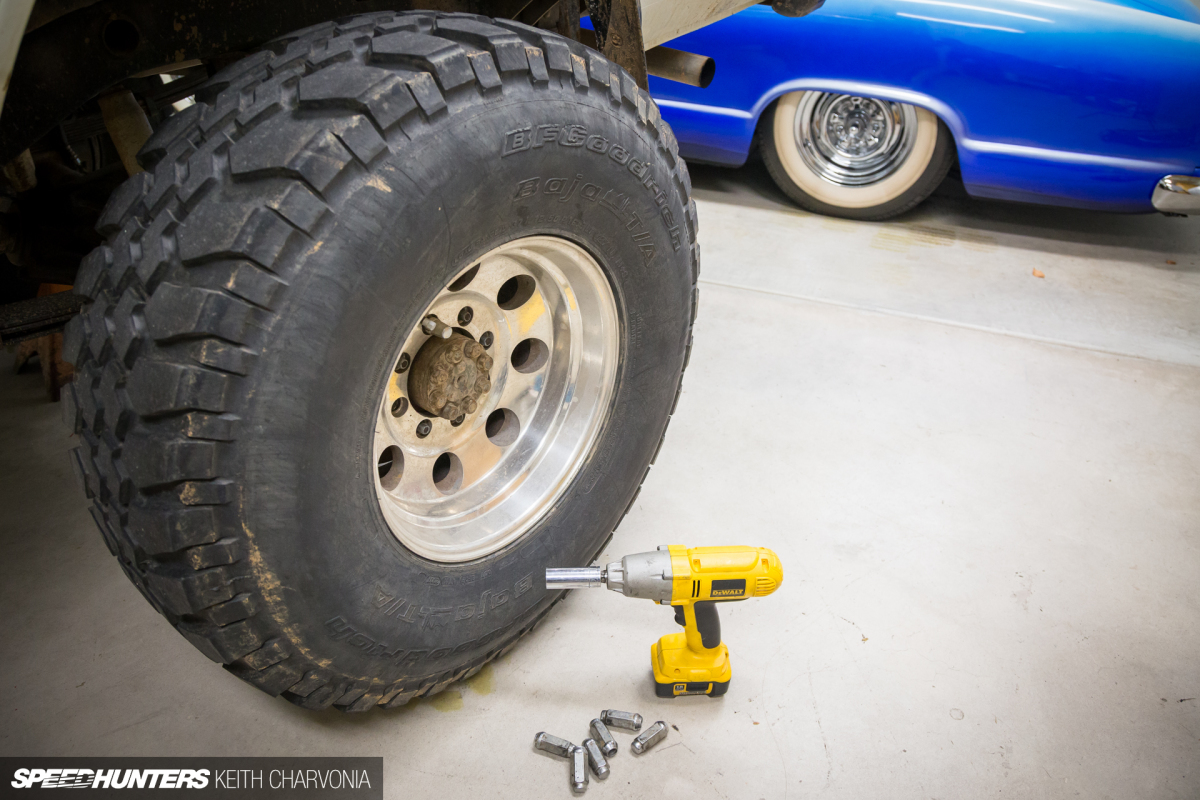 The eight-lug wheels made sense for the rear axle as it's a Chevy 14-bolt from a one-ton truck; inexpensive and indestructible.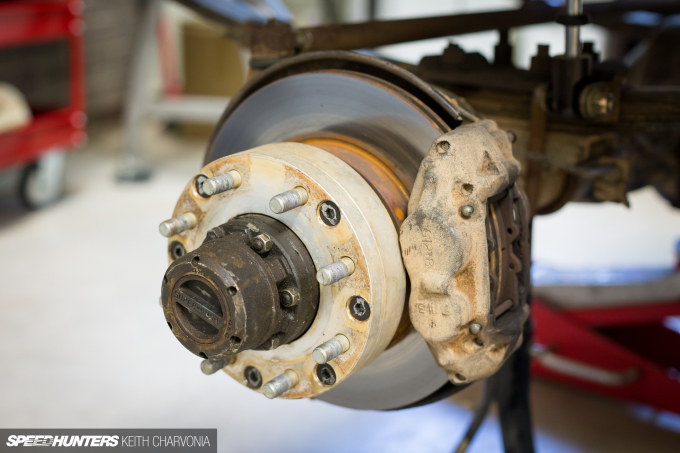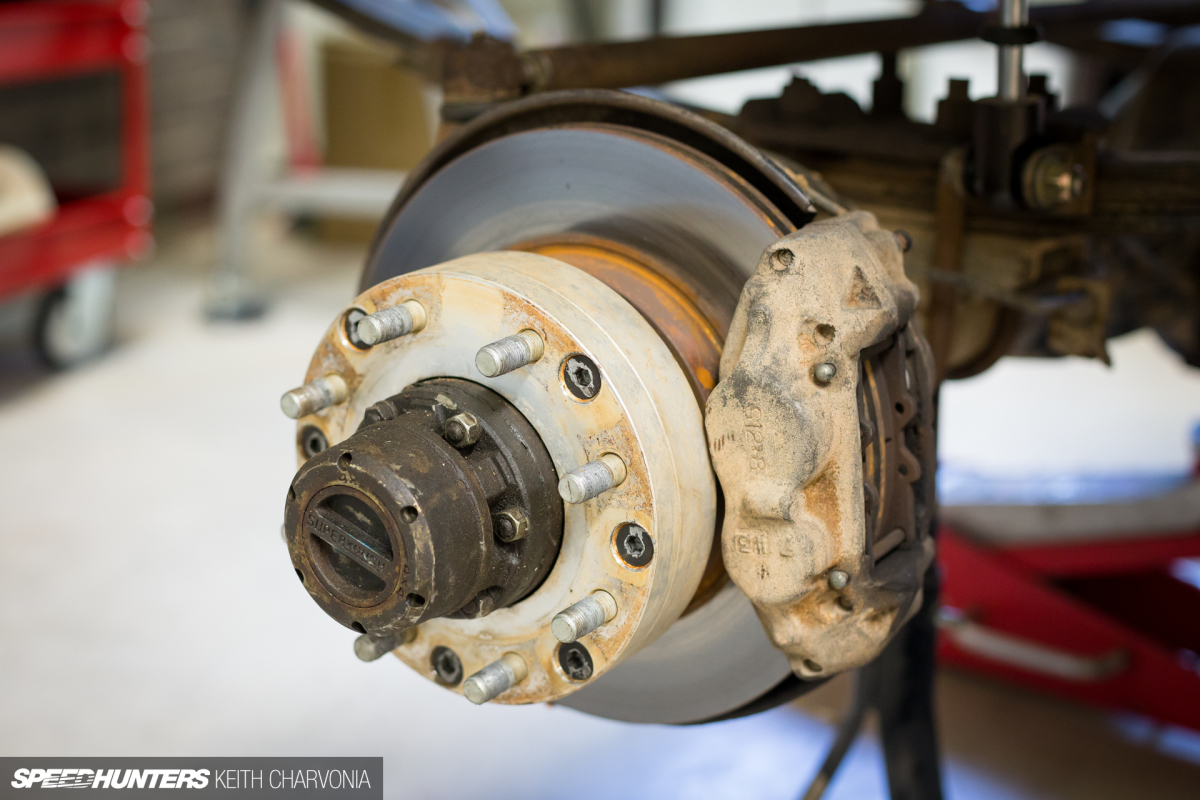 To make the front axle have eight lugs, the previous owner had installed these horrible wheel adapters. I never felt safe on them.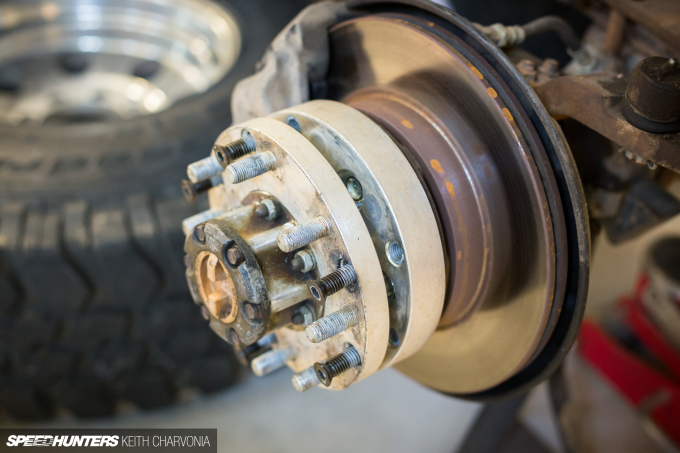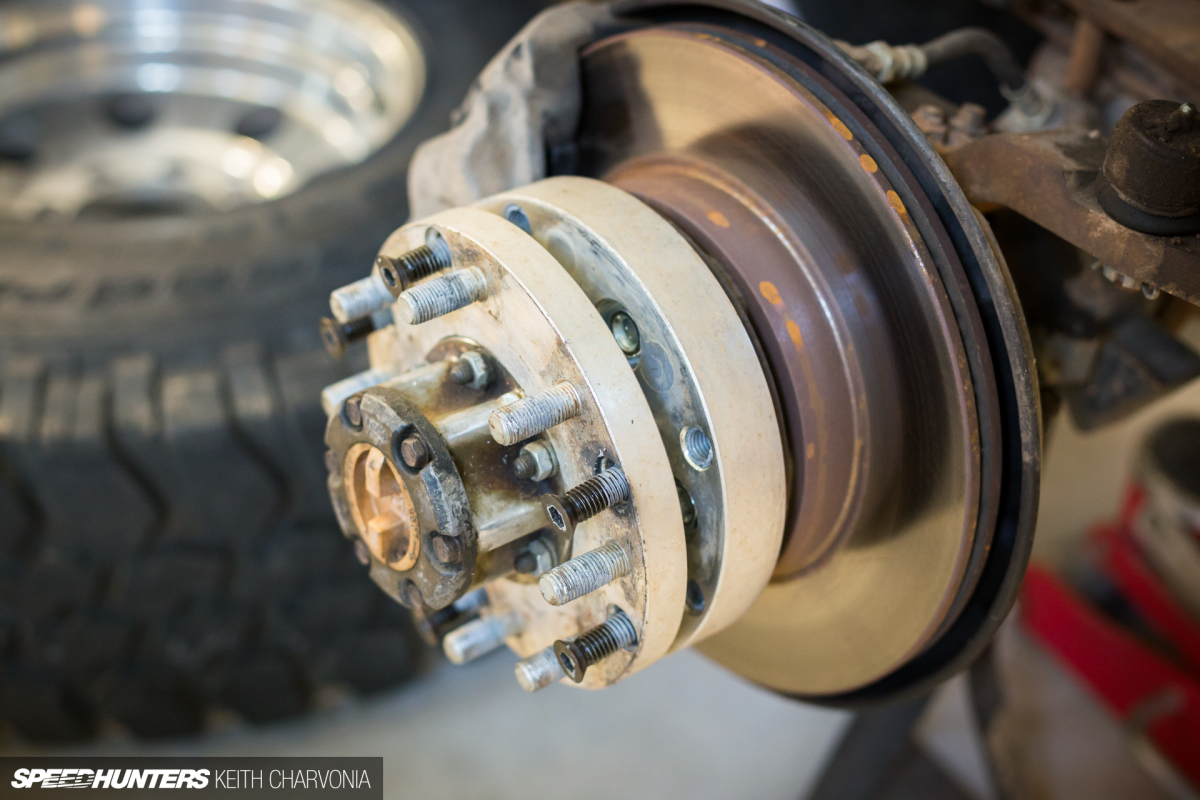 When I first went through the FJ to make sure it was roadworthy, I found all these studs and bolts stripped and stuck. I replaced them and, as you can see, added a liberal coating of anti-seize. They came right off after that.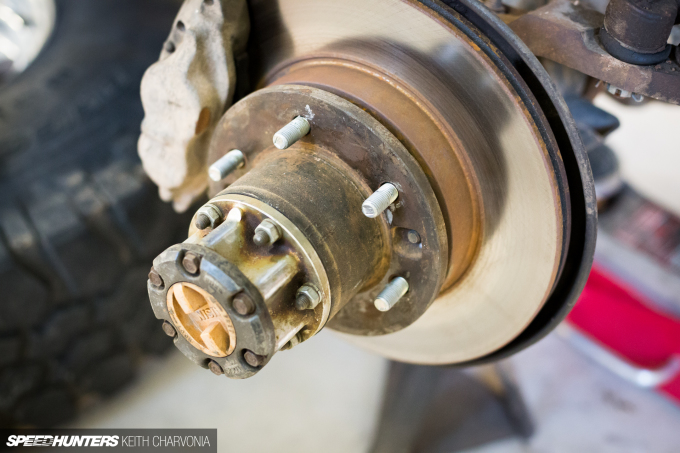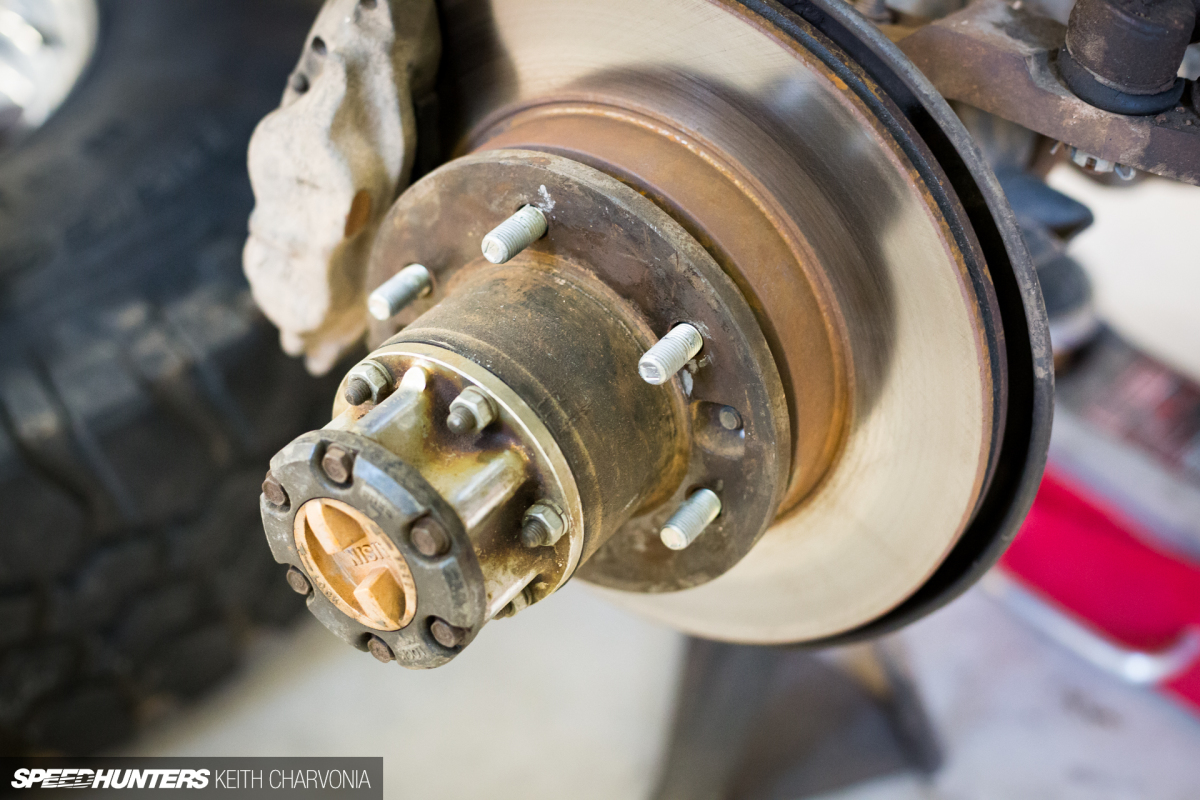 At last, the front axle was back to six Toyota wheel studs, just like it was meant to be.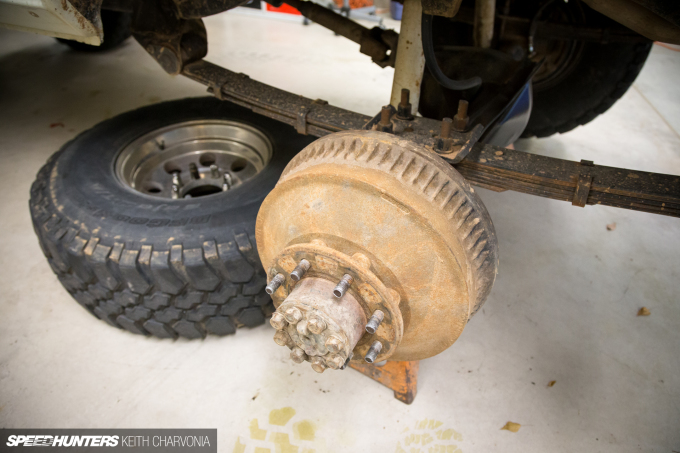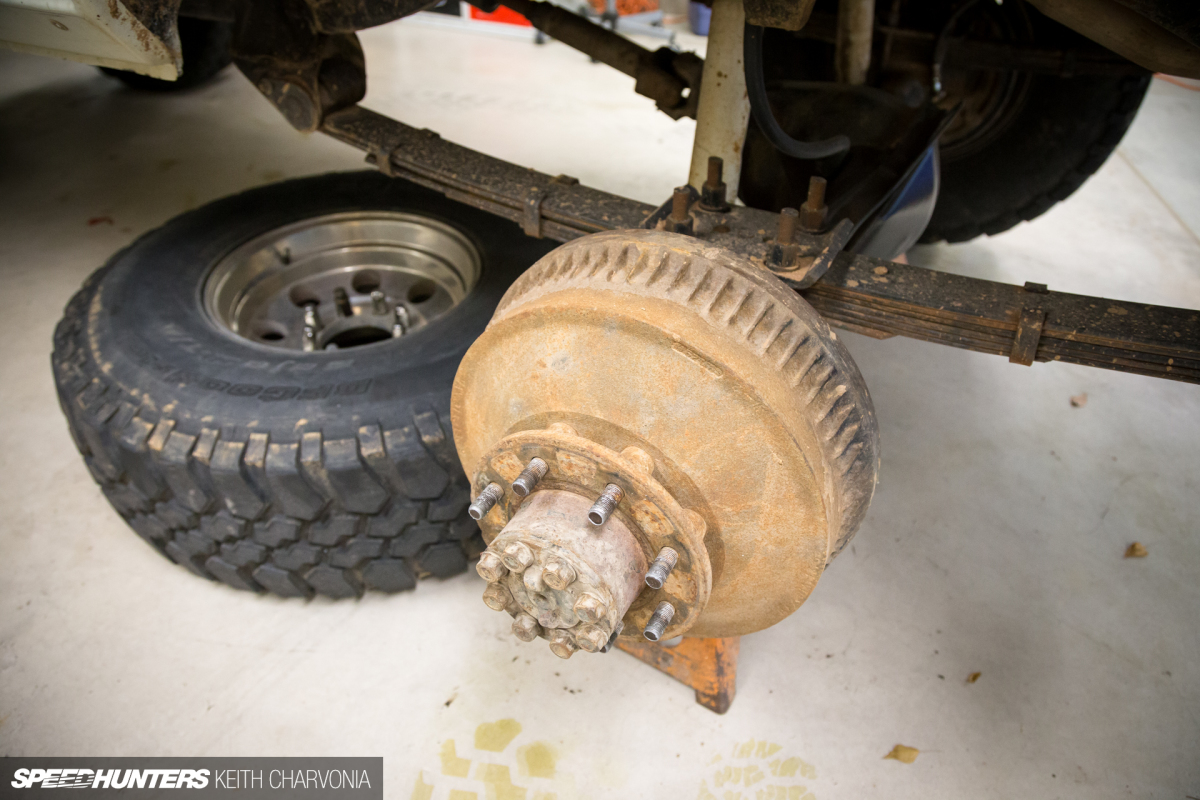 The rear axle wouldn't be so simple, but it would be well worth the effort to convert to six lugs.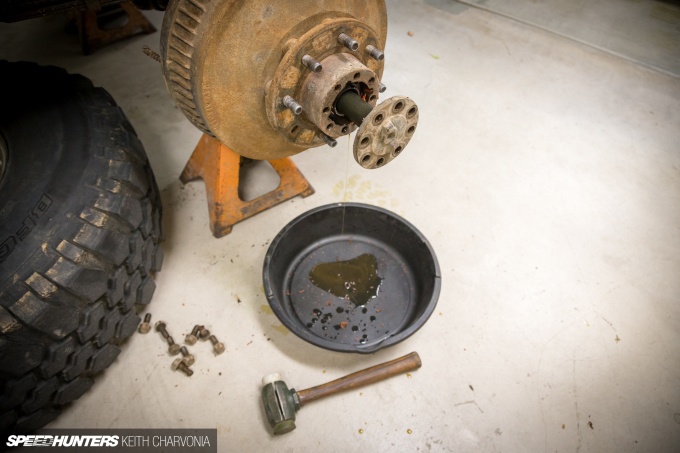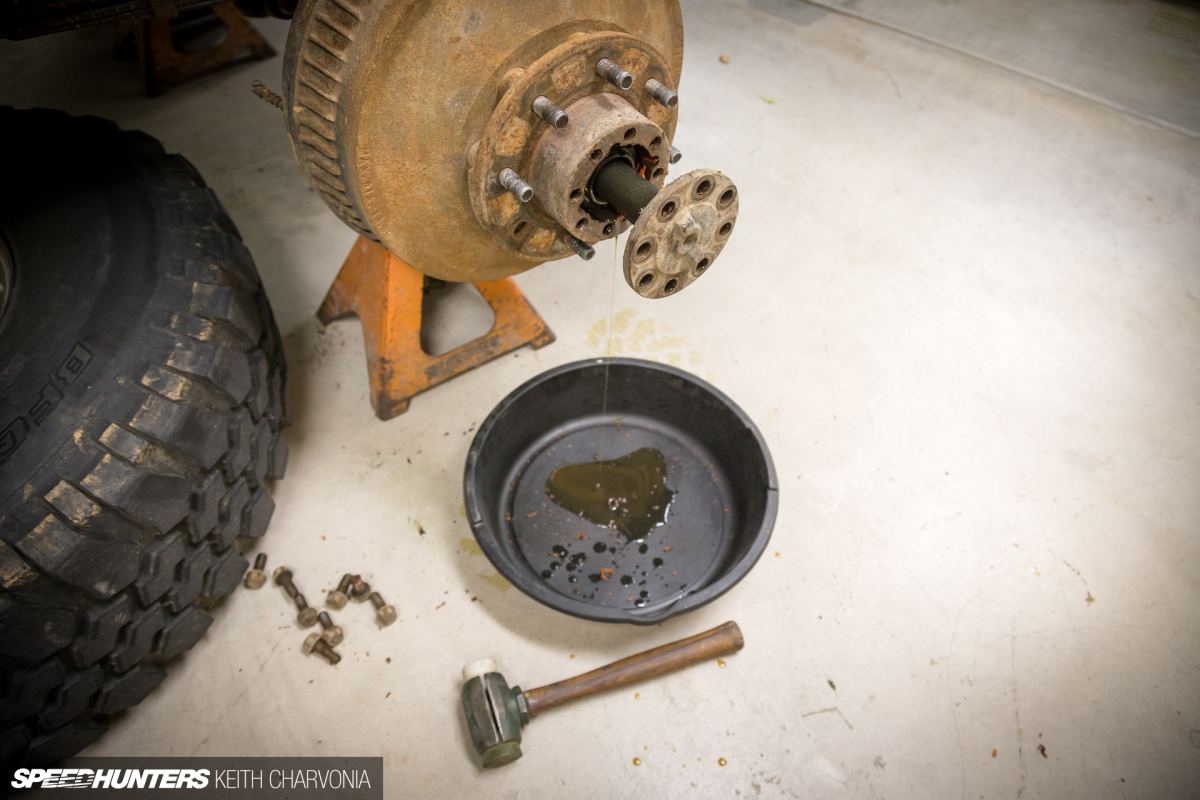 For one thing, I could shed 50 pounds off each side by removing the massive drum brakes, and also narrow the axle by a couple inches to bring it closer to the track width of my FJ62 front axle.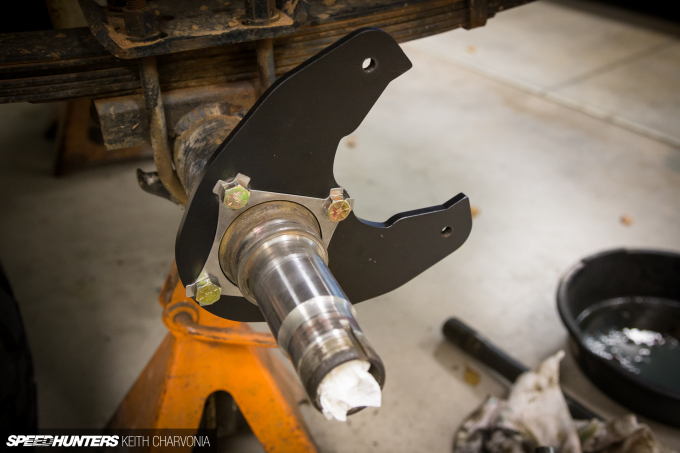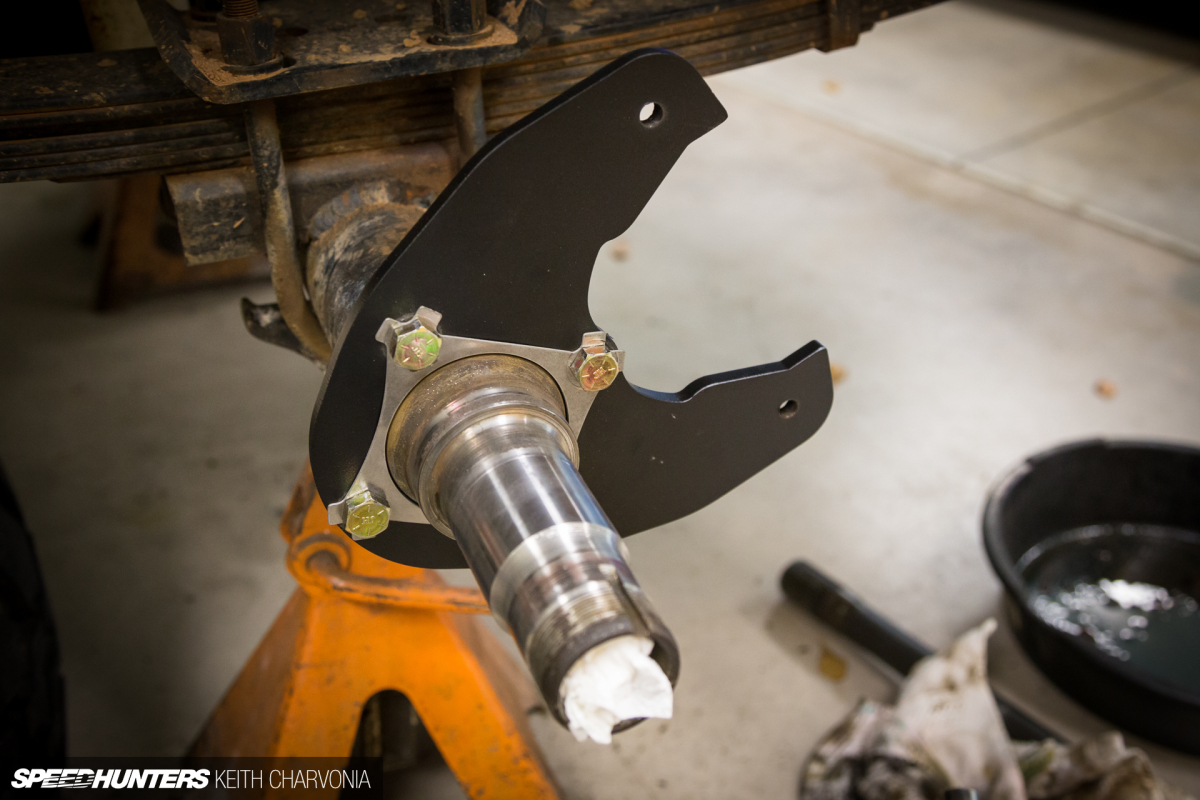 I bolted up the new disc brake conversion brackets, designed to use half-ton Chevy front brake calipers.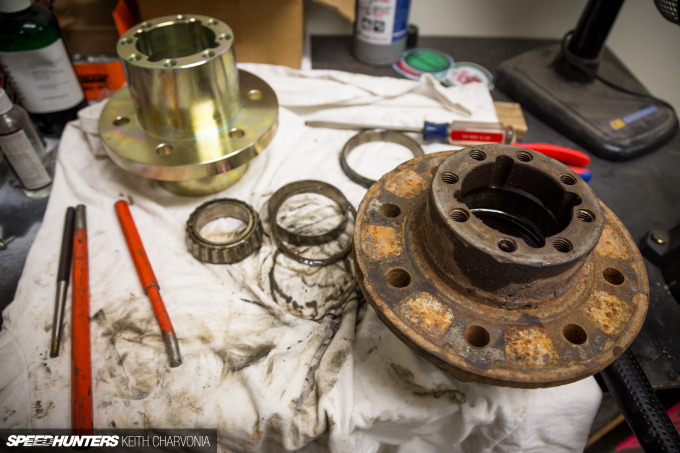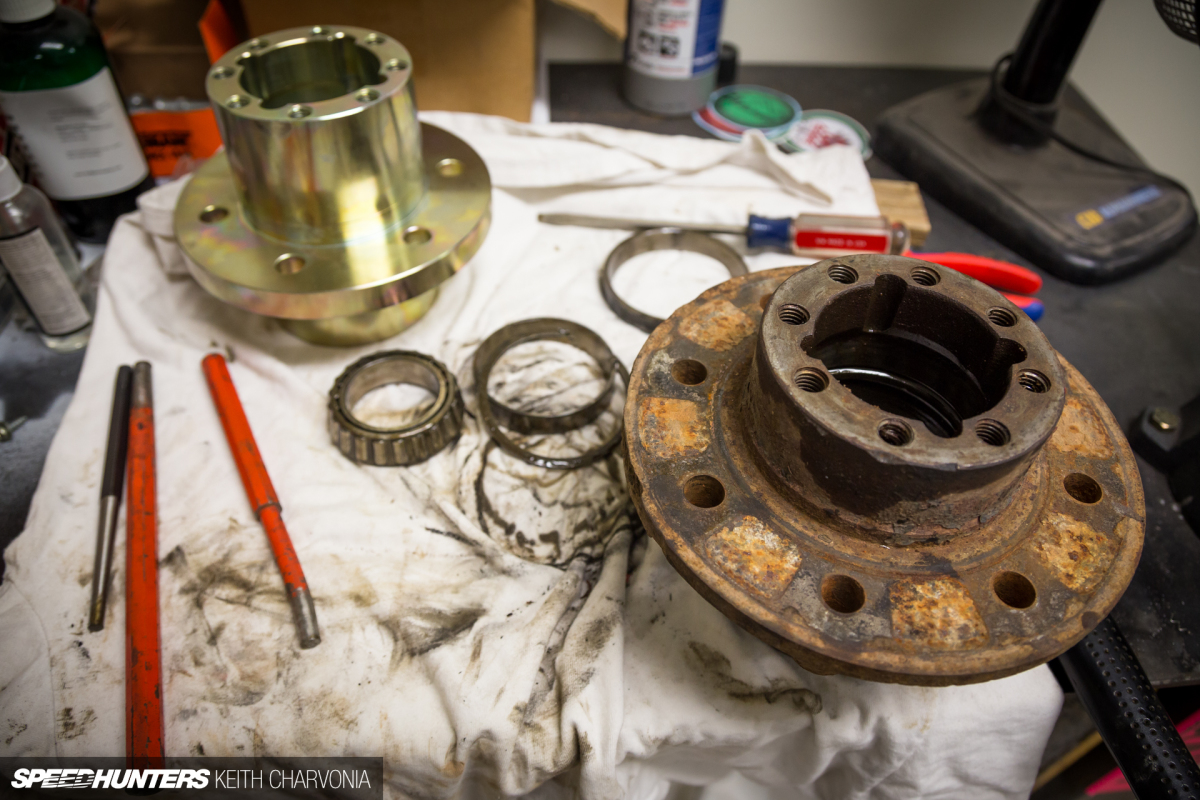 I would be installing forged six-lug hubs, so I began pounding out the wheel bearing races from the old ones.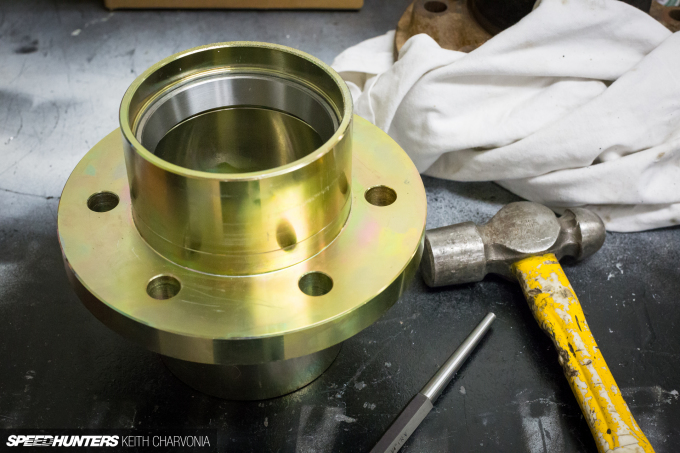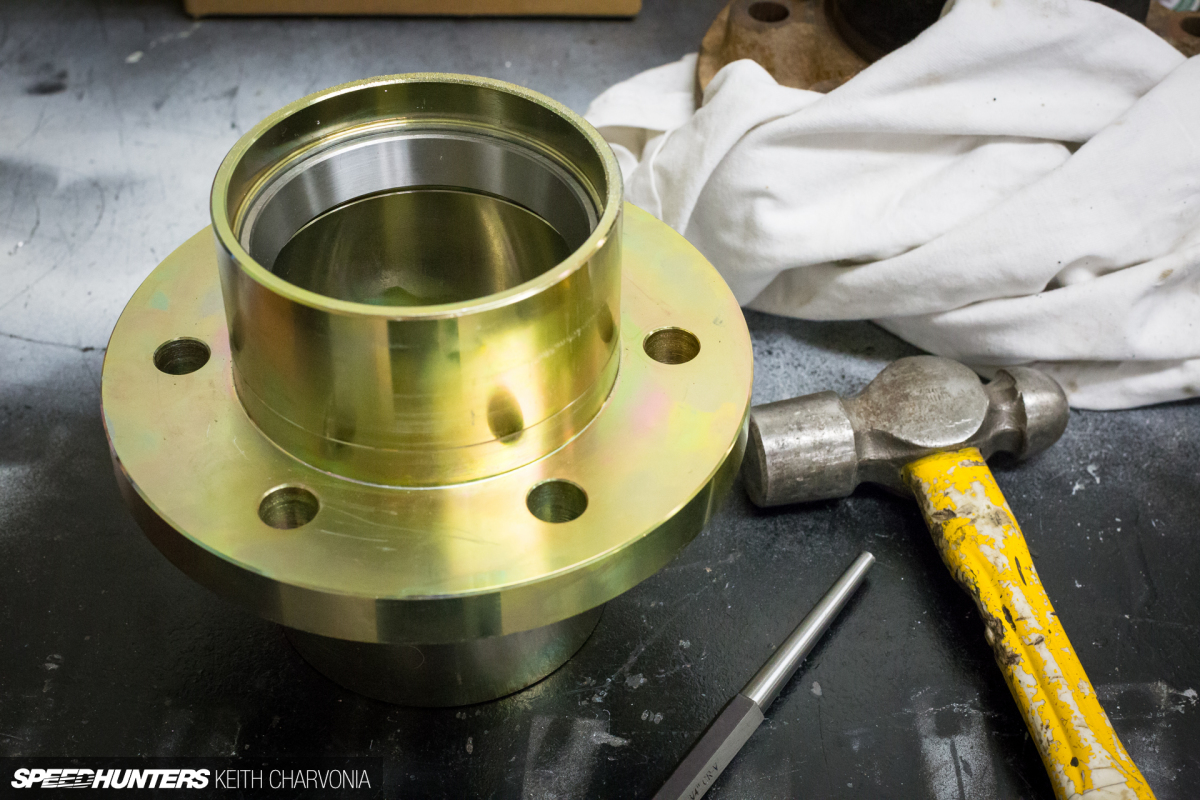 Unfortunately, I found rust on the bearings and races, undoubtedly from sitting for a period of time before the massive axle was transferred underneath my FJ6o. Off to the parts store I went, to acquire a new set of races and wheel bearings. Do it once, do it right.
Things were just beginning to get interesting though, because the next step would involve a decent amount of machining to get six lugs to live where eight were intended.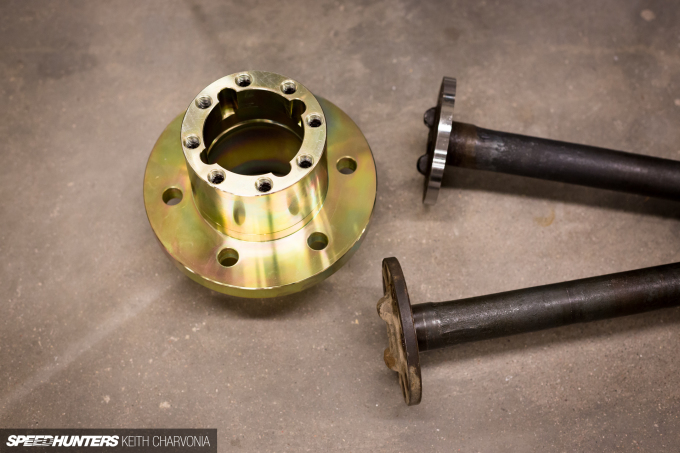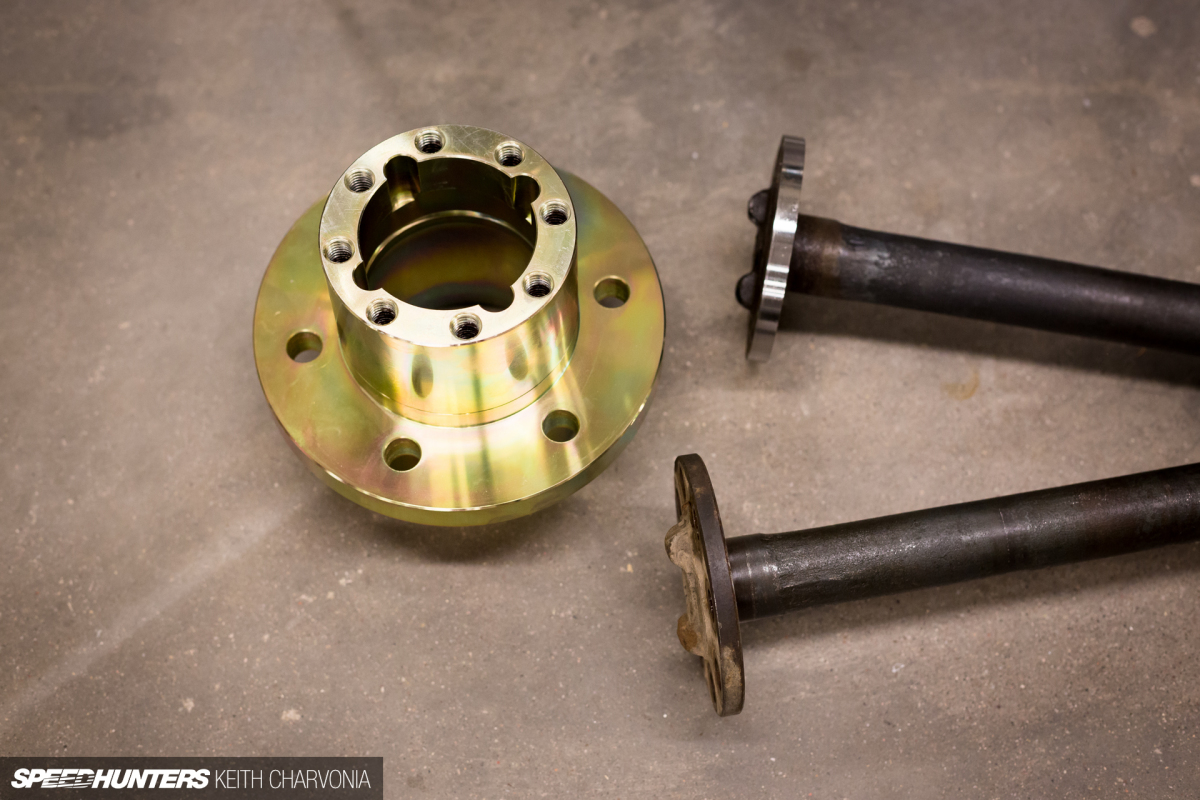 The new forged hub had a smaller outside diameter than the stock one, so the full-floater axle flanges needed to be turned down to match the OD.
Fortunately, my friend has a water-jet cutter in his shop too, so we simply water-jetted the flange gaskets to the same size.
Next I turned (pun intended) my attention to the brake rotors. While sourced from the front of a half-ton Chevy truck with corresponding six-lug pattern, the inside bore would not fit over the conversion hub. A little quality time on the lathe sorted that right out.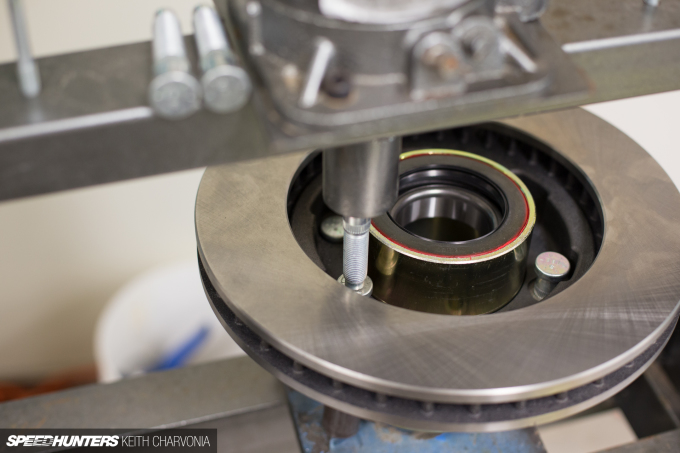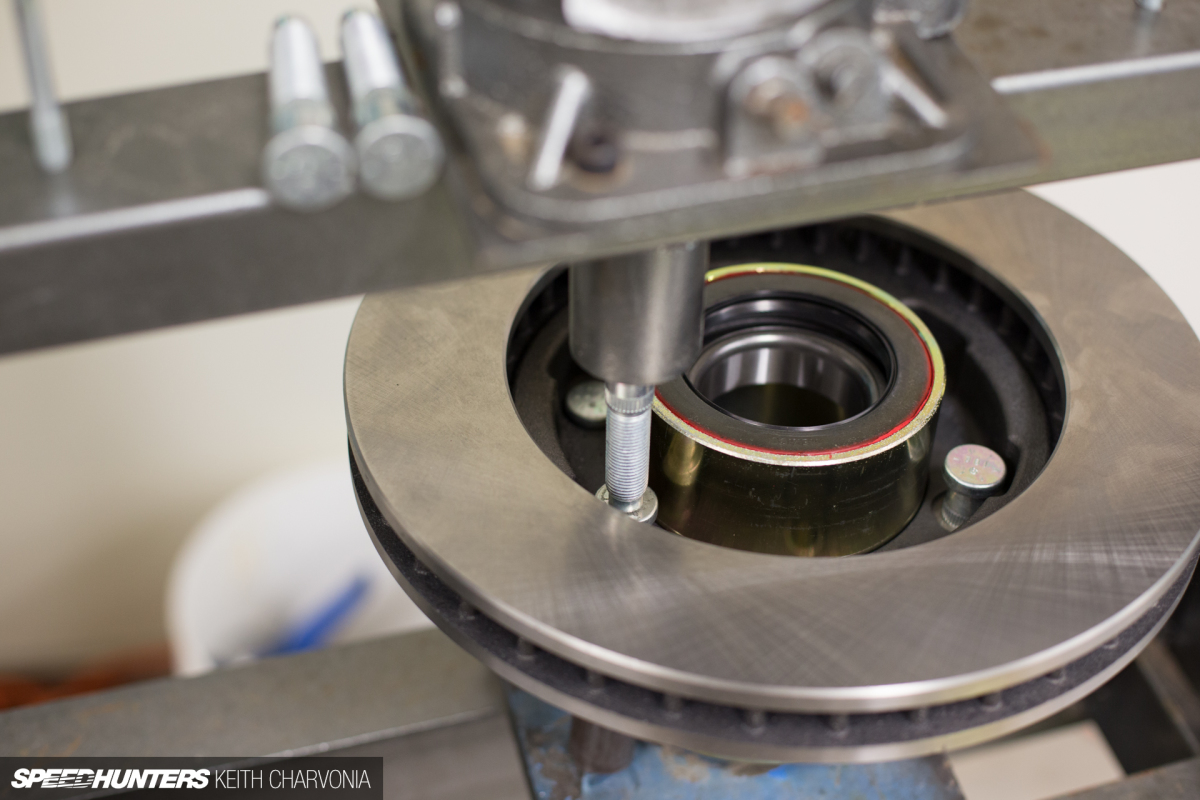 Back in my home shop I installed the wheel bearing seals and pressed in fresh wheel studs.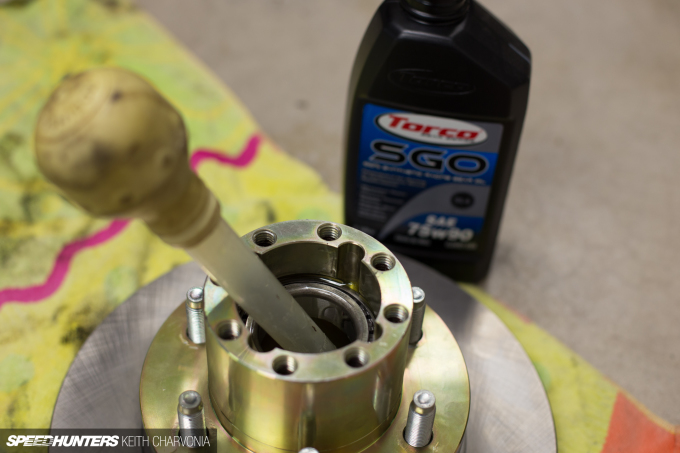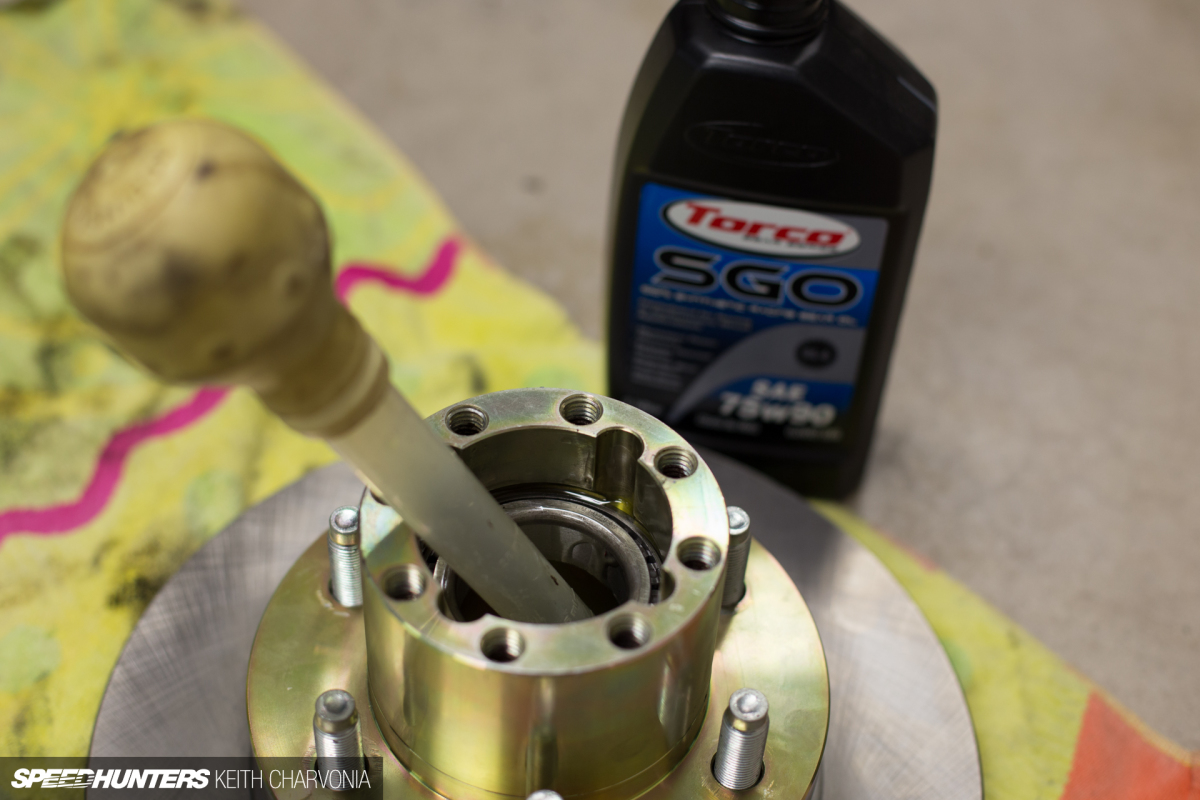 A 14-bolt uses its own gear oil supply to lubricate the wheel bearings instead of wheel bearing grease, but installing brand new bearings bone dry just didn't feel right for me. I reached for the turkey baster and a bottle of Torco SGO Synthetic Gear Oil to give them a head start.
At last I could bolt the new assembly up!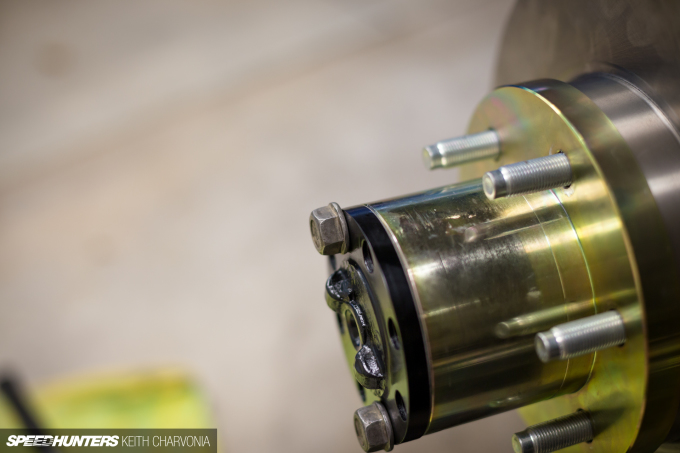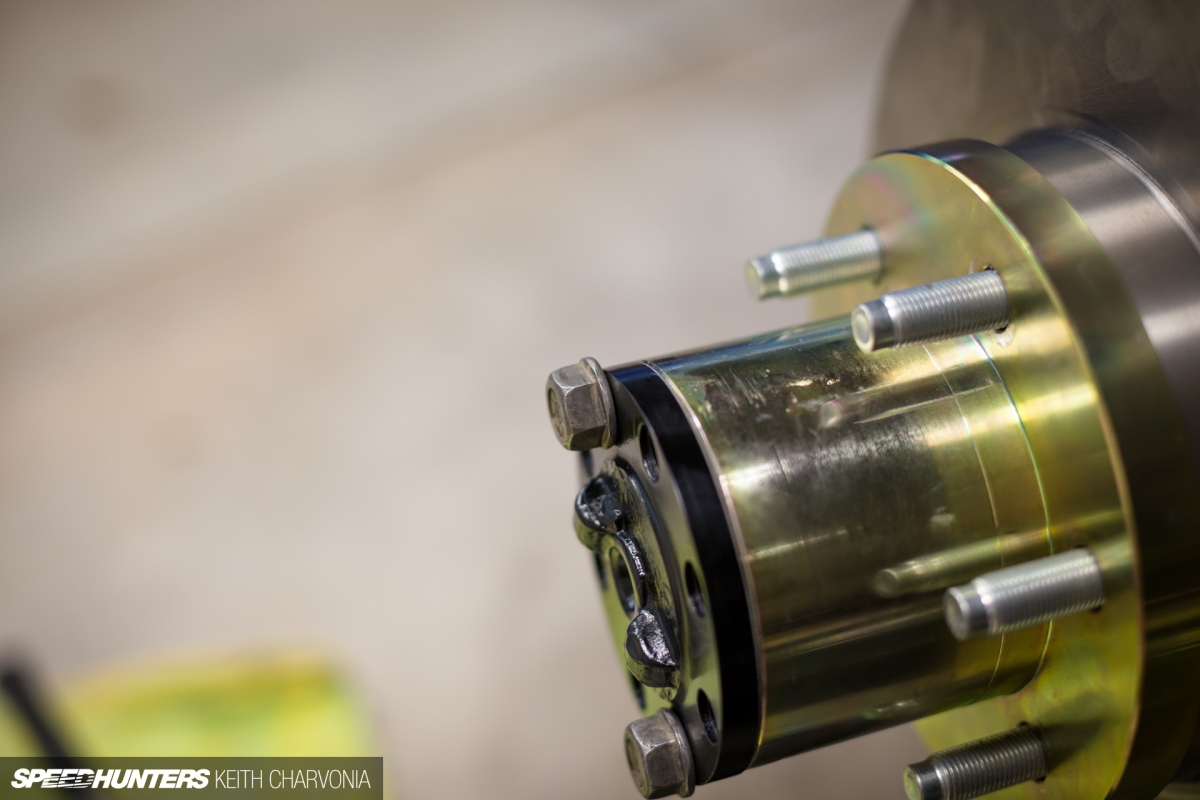 But I instantly discovered the next hurdle in this project: the factory bolts were too big.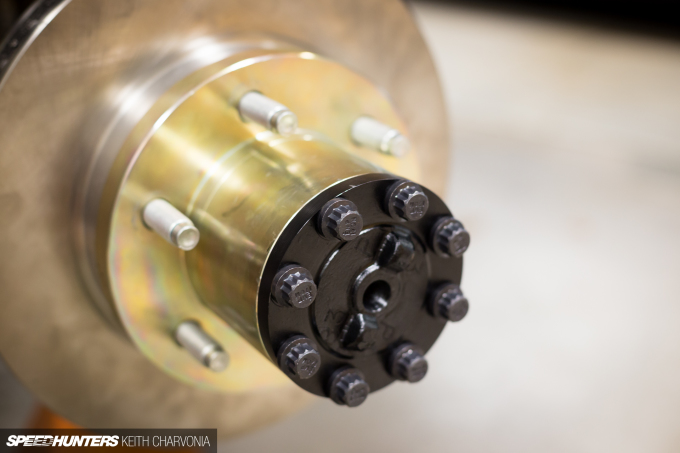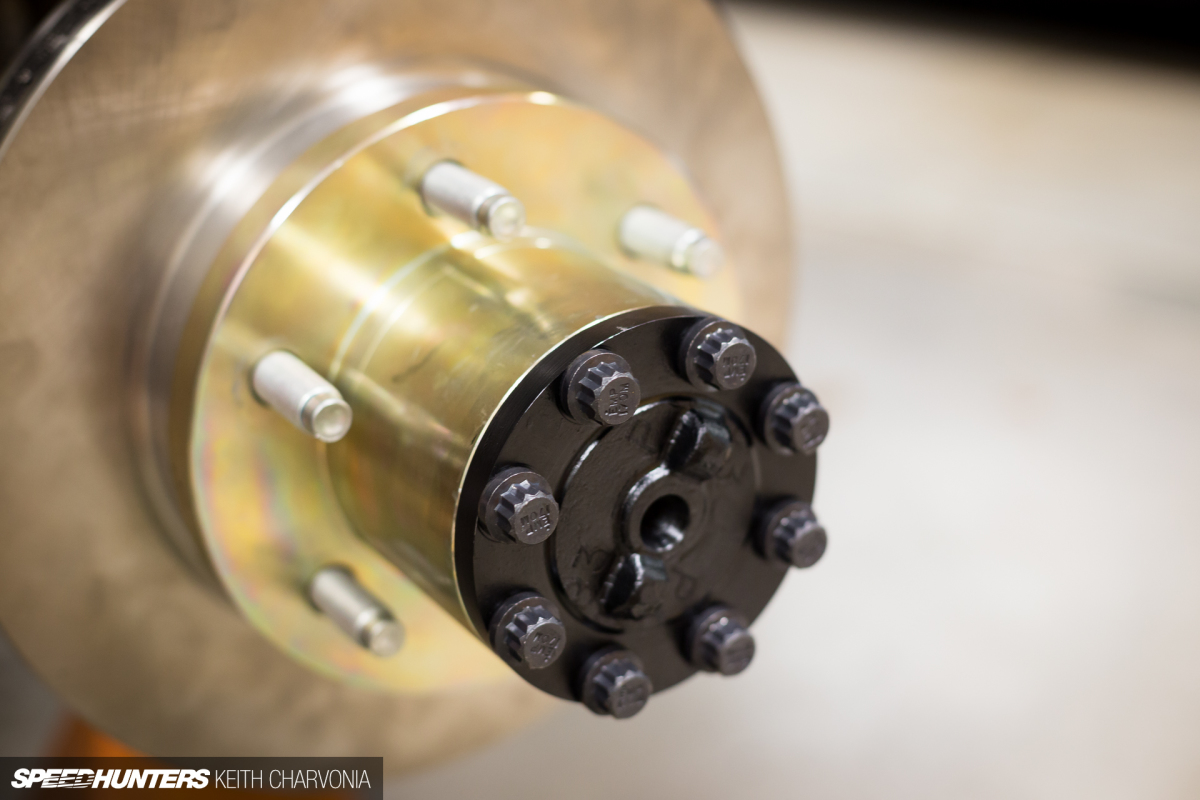 After some calling around I found these smaller 12-point flange bolts.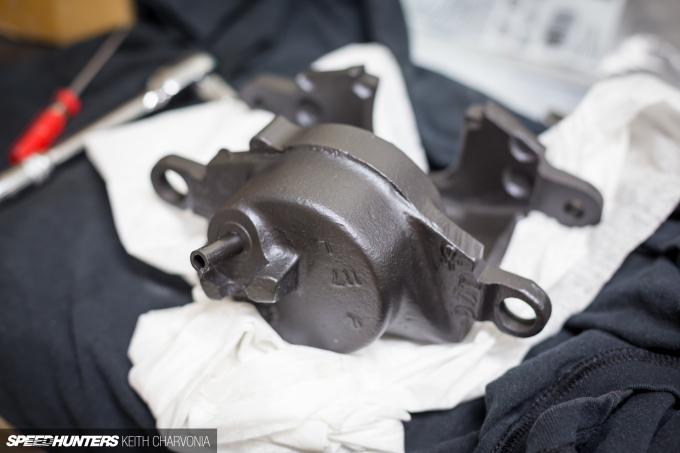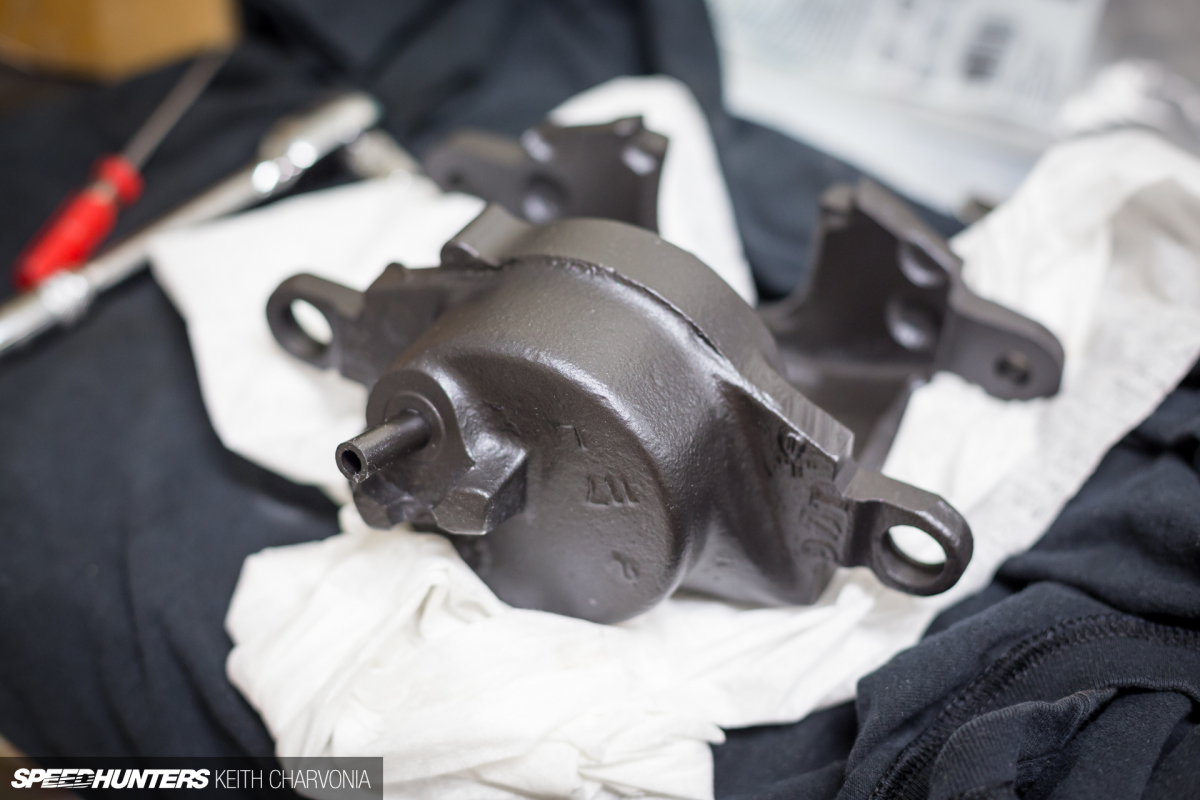 A fresh coat of paint and the calipers were ready to fit.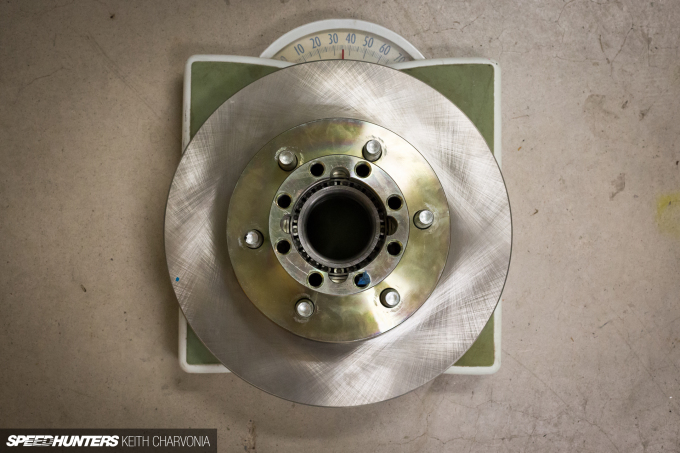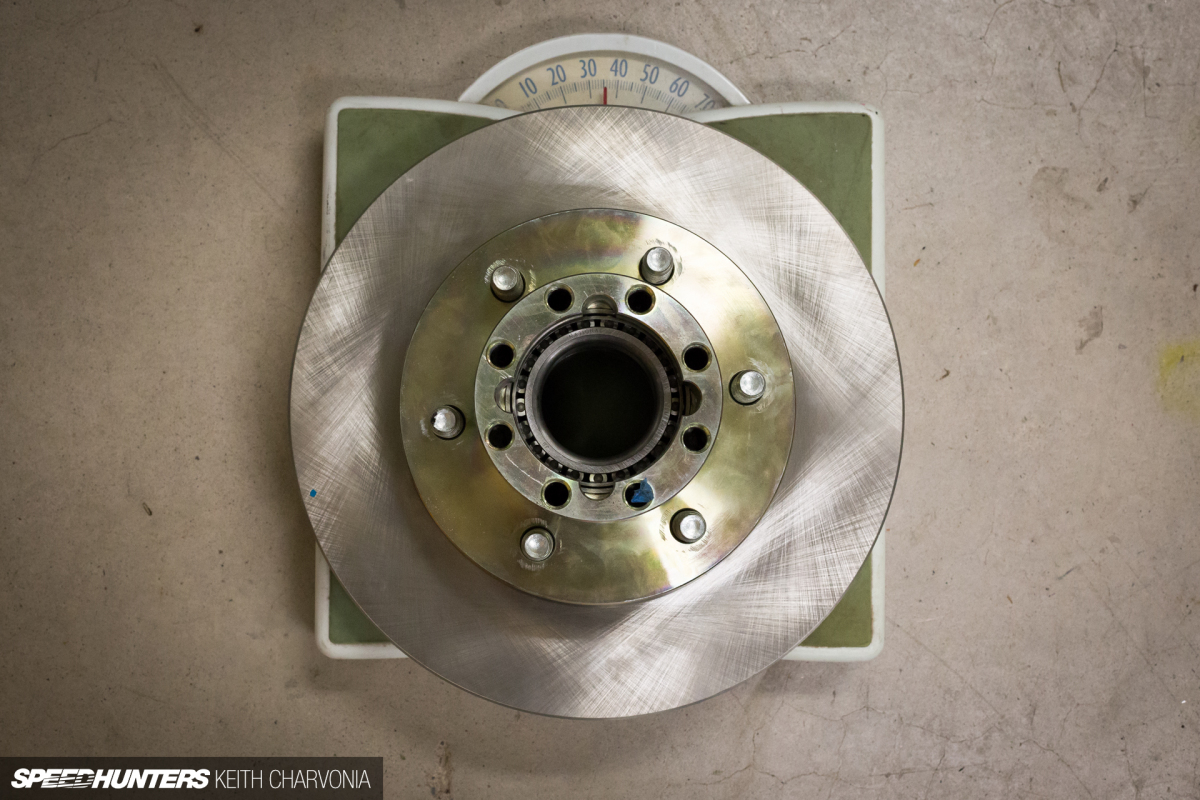 Of course, I had to weigh the incoming and outgoing brakes, just to see.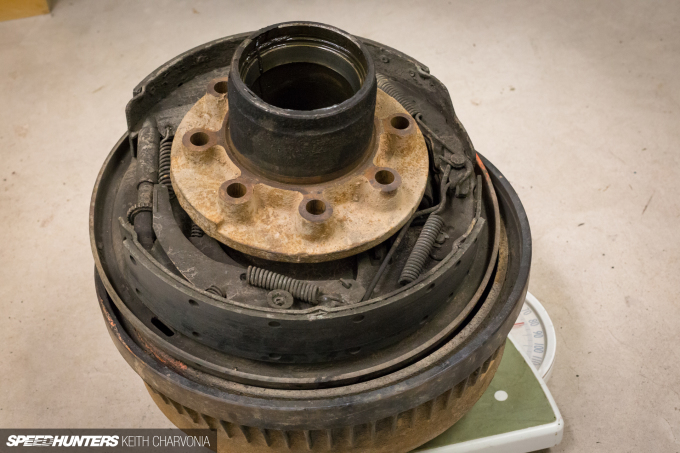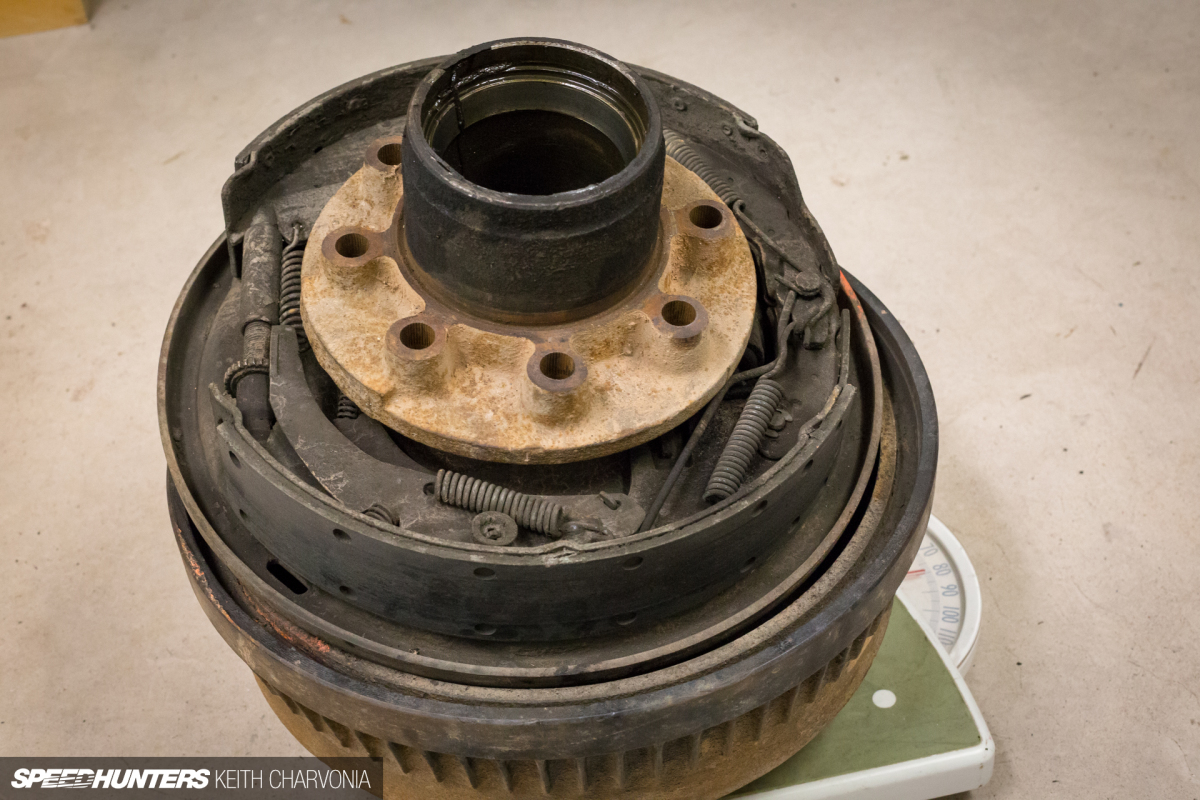 Just over 50 pounds per side were shed. Notice I was even missing the wheel bearing and studs when I piled all this junk on the scale!
Six-Lug Wheels From Fuel Off-Road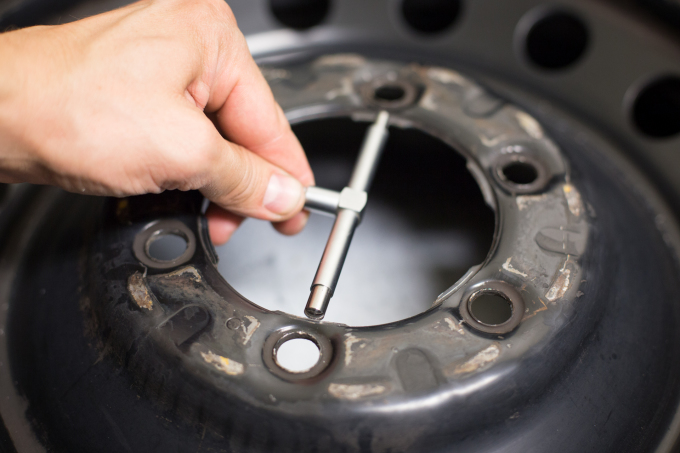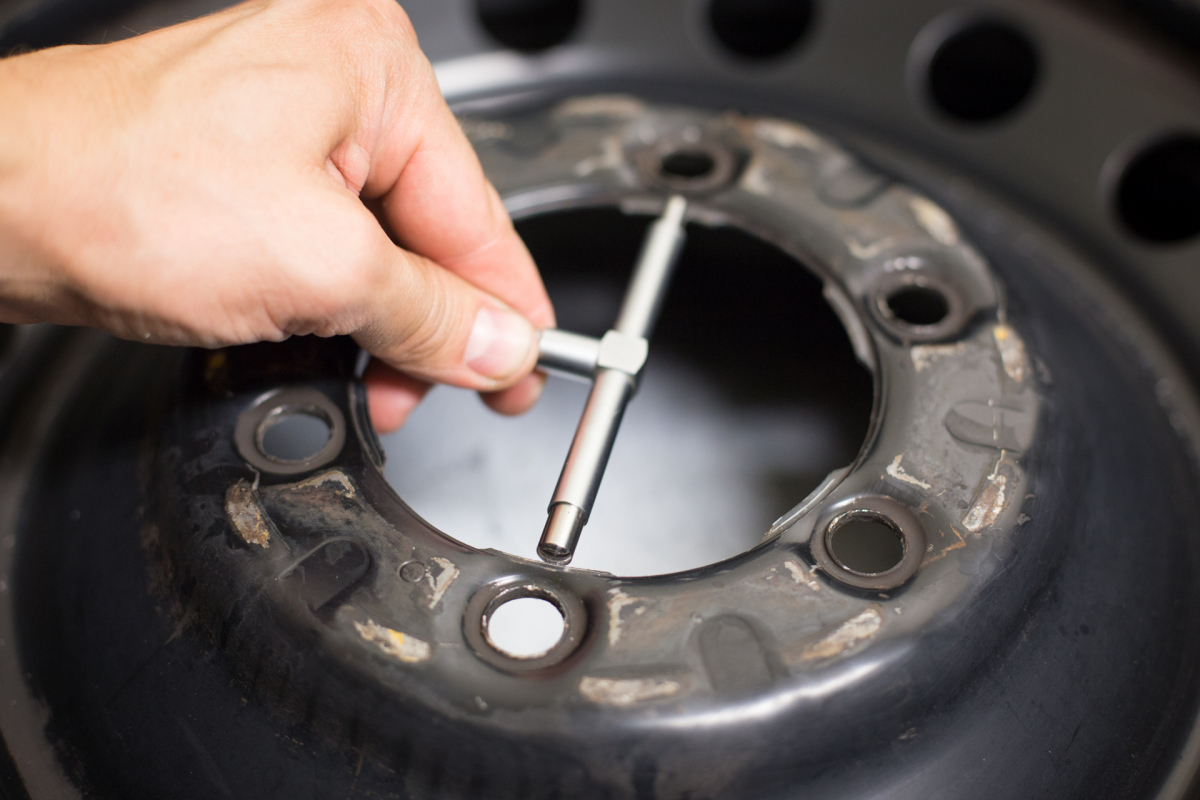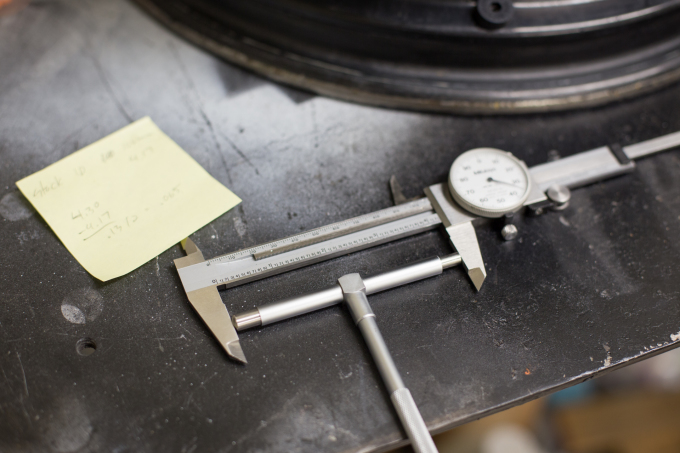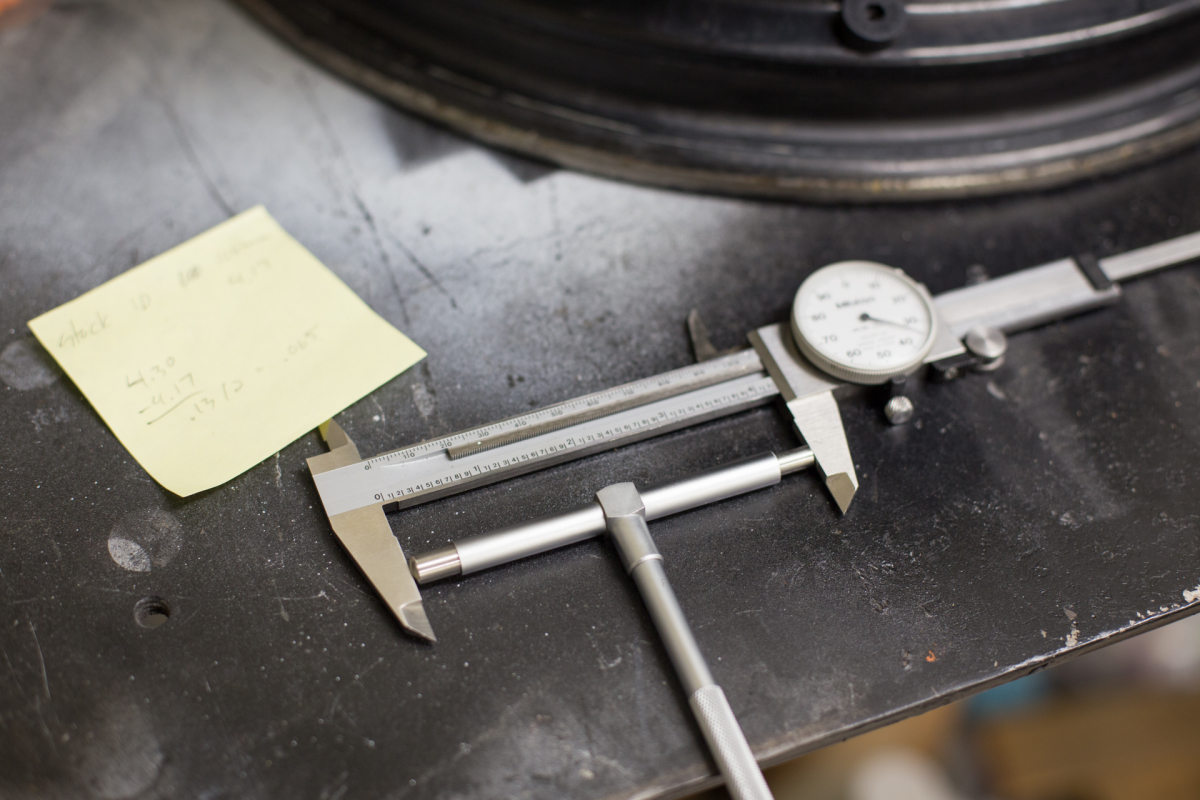 To tell the truth, when I started this project I planned on using 17-inch factory steelies from an FJ Cruiser. However, I quickly realized that using the bigger Chevy parts resulted in both hubs and wheel studs that would never fit those wheels. Some quick measuring confirmed it.
With the 2016 SEMA Show deadline looming, it was time to find a wheel that would fit, not just physically but also aesthetically.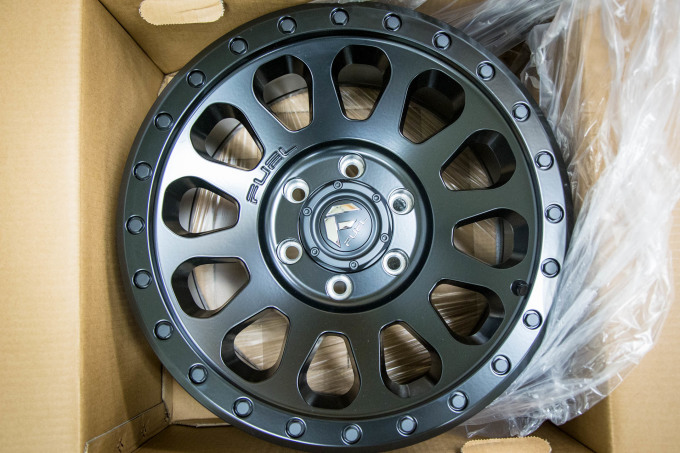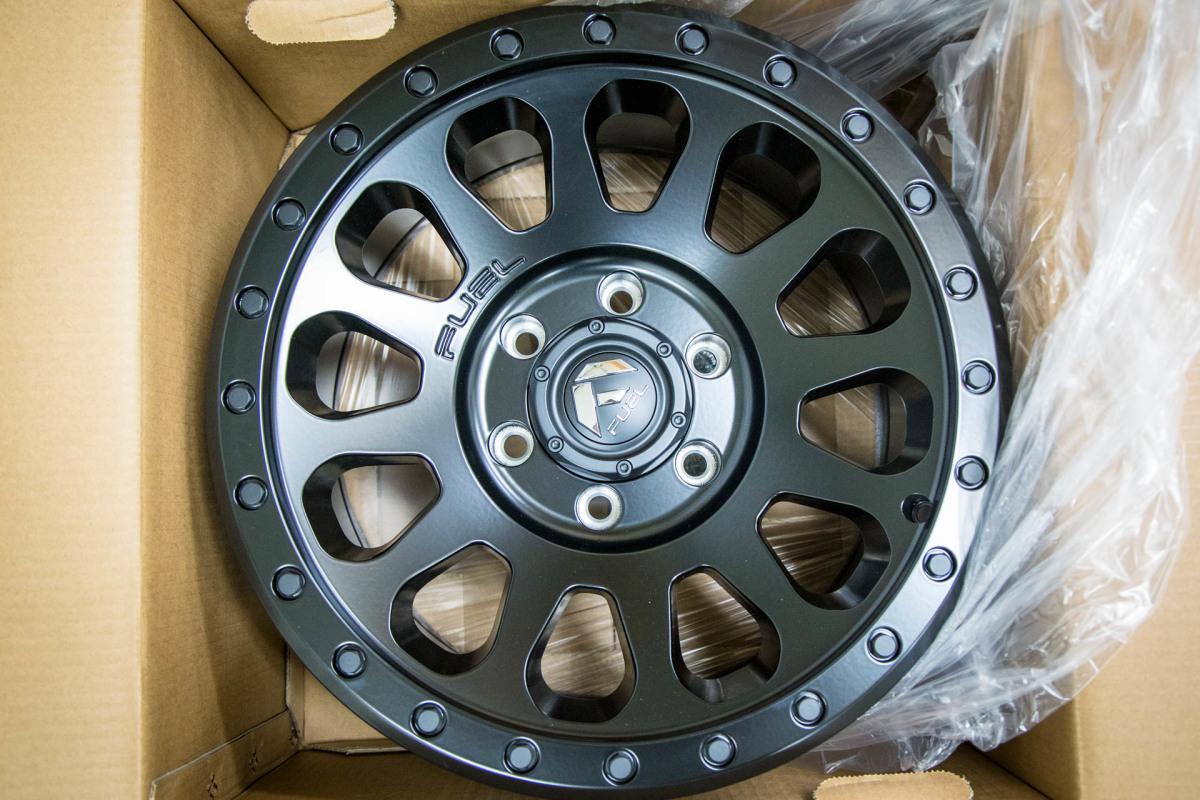 Using modern aluminum wheels on a vintage truck is a tricky endeavor; things can go stylistically sideways in no time. However, when I found the Fuel Vector in matte black I knew I was on to something. The styling is pretty traditional, and the face has a nice concave for an aggressive look. The protective ring around the lip isn't a bead-lock, but it does offer additional protection for the bead of the tire.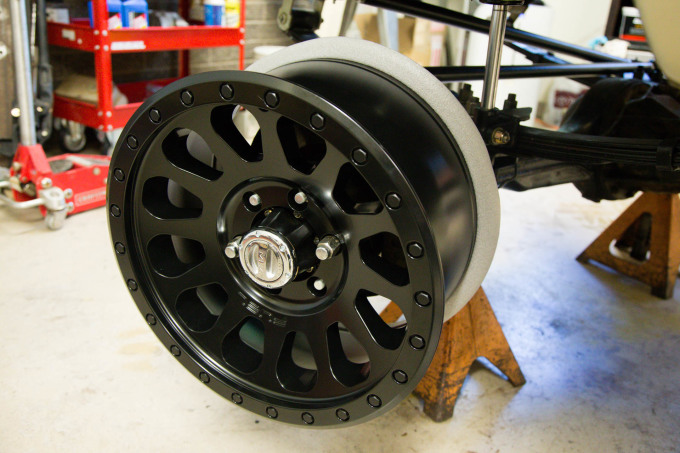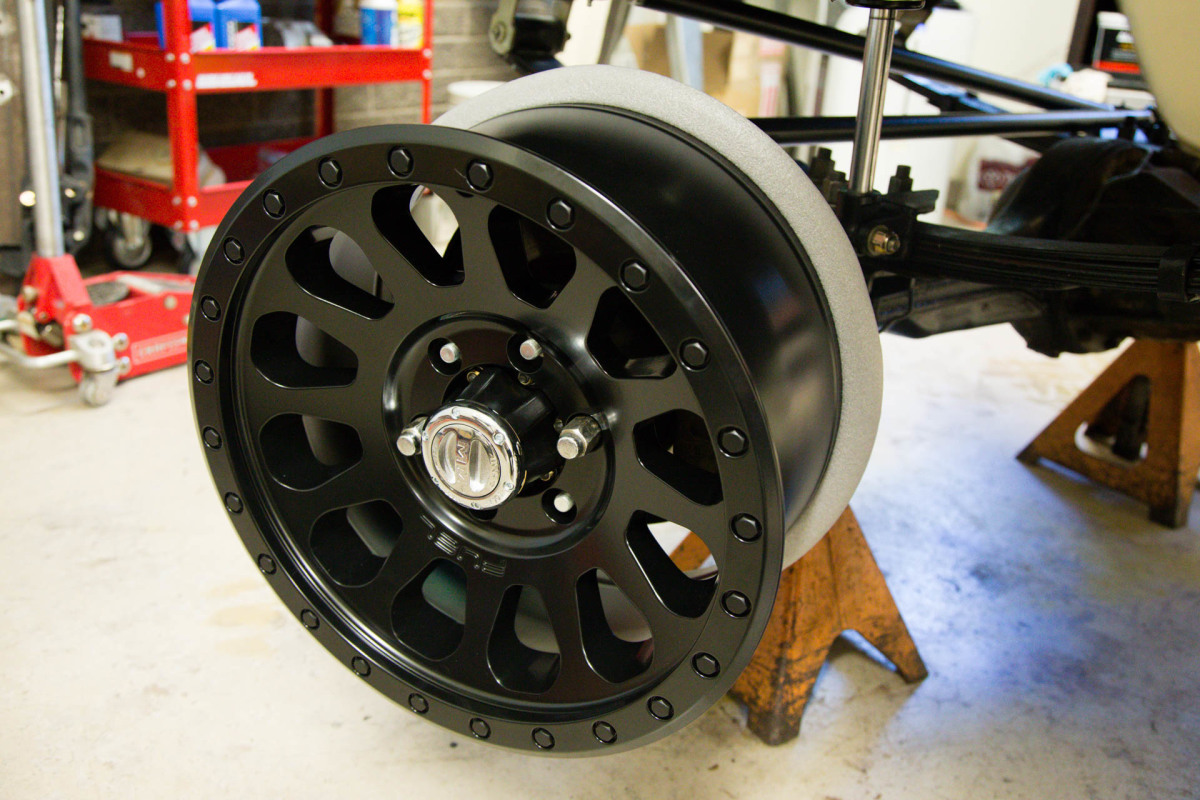 I performed a quick poll amongst some of my most trusted car friends, and we all concluded that the Vector would look great.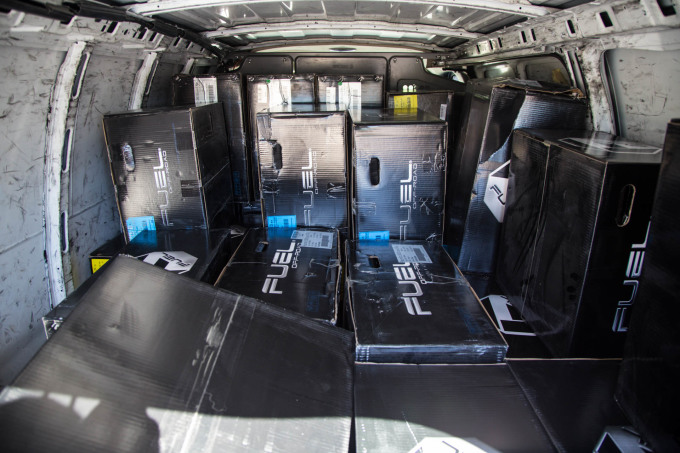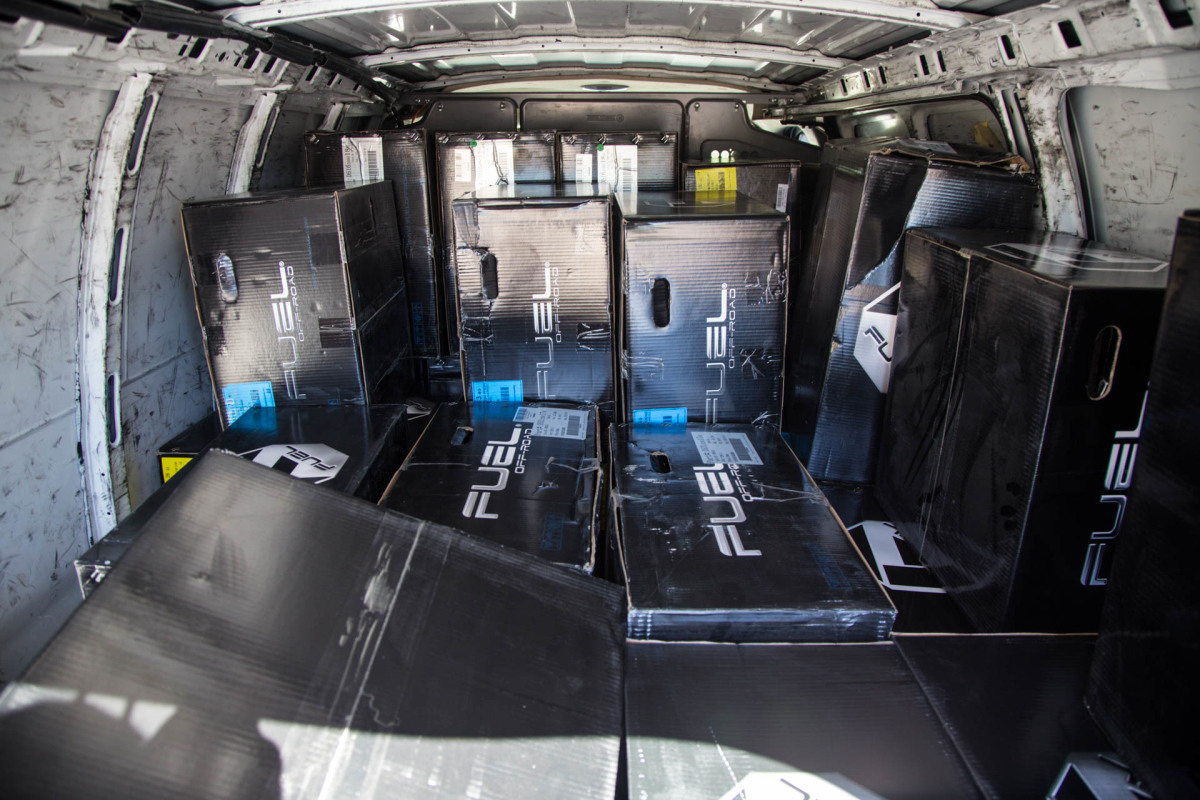 Fortunately, Fuel even has a distribution center in my city! That's music to your ears when you're completely stressed out about getting a build on the trailer in time to go to SEMA. I was expecting the UPS truck to show up, but instead a white cargo van stuffed with Fuel Off-Road wheels pulled up instead.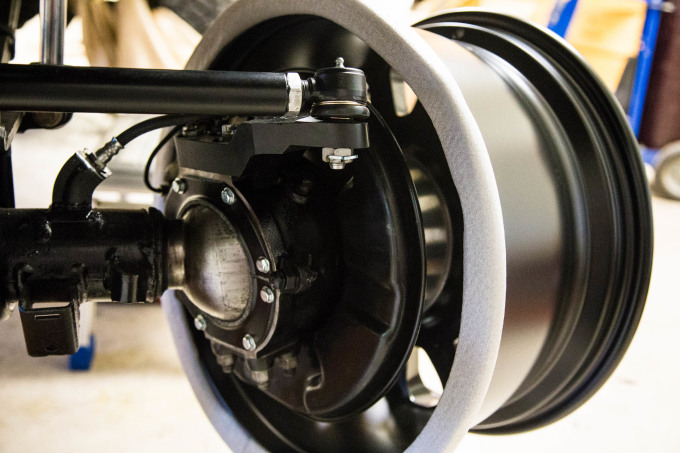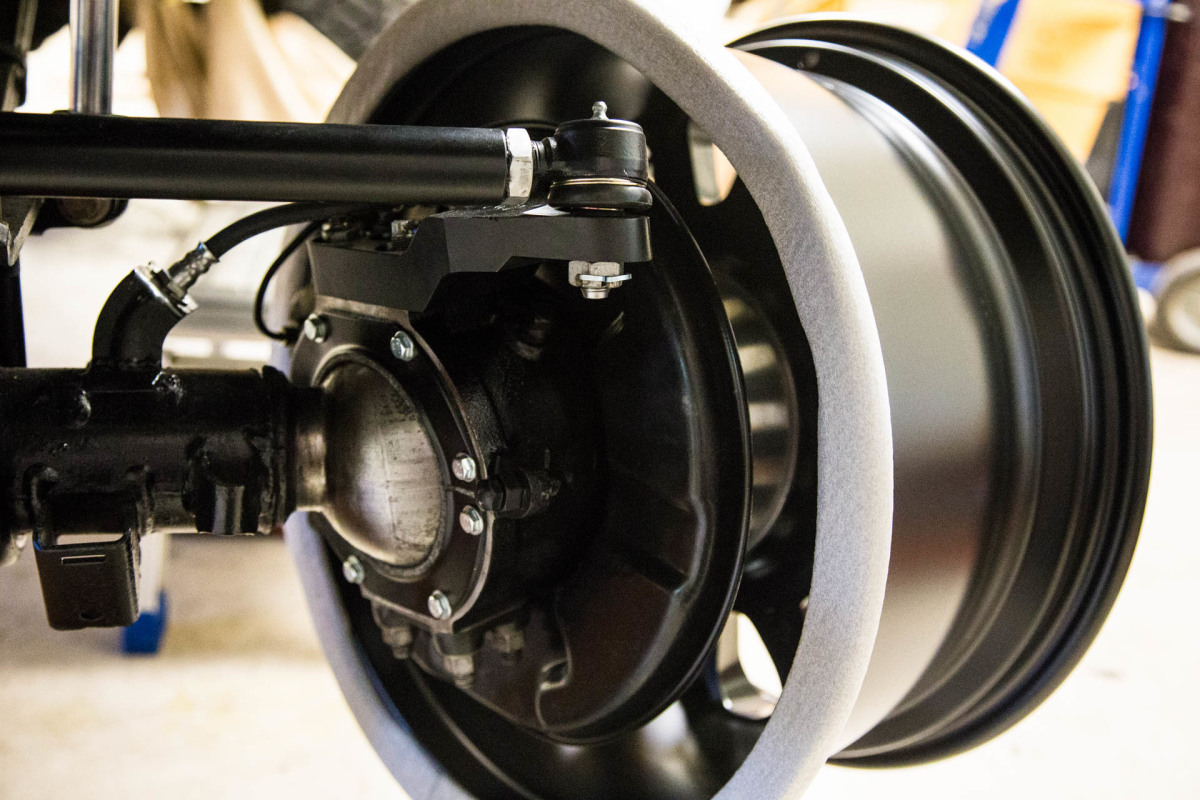 I couldn't get the Vectors out of the box fast enough, then bolted up a front wheel to confirm brake caliper and tie rod clearance. While this is a cast wheel, it's got so much material that I don't think strength will be an issue. Plus Fuel says its wheel designs are fatigue and impact tested, dye penetrating crack inspected, high speed dynamic durability tested to 200+mph and undergo an x-ray and shearography non-destructive analysis. That's a lot more reassurance than I bet you'll get from most cast wheel manufacturers.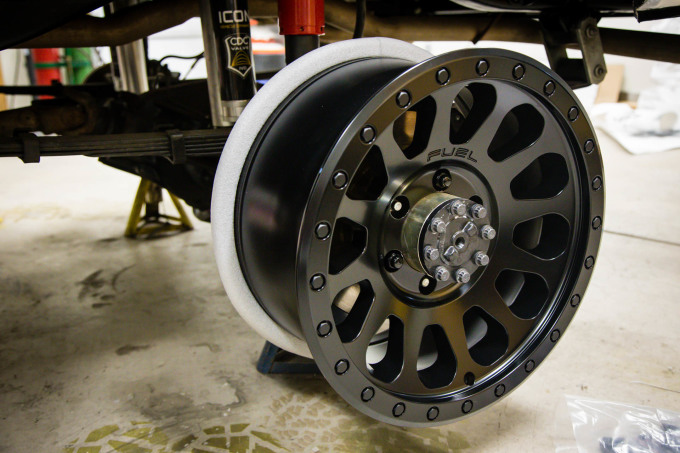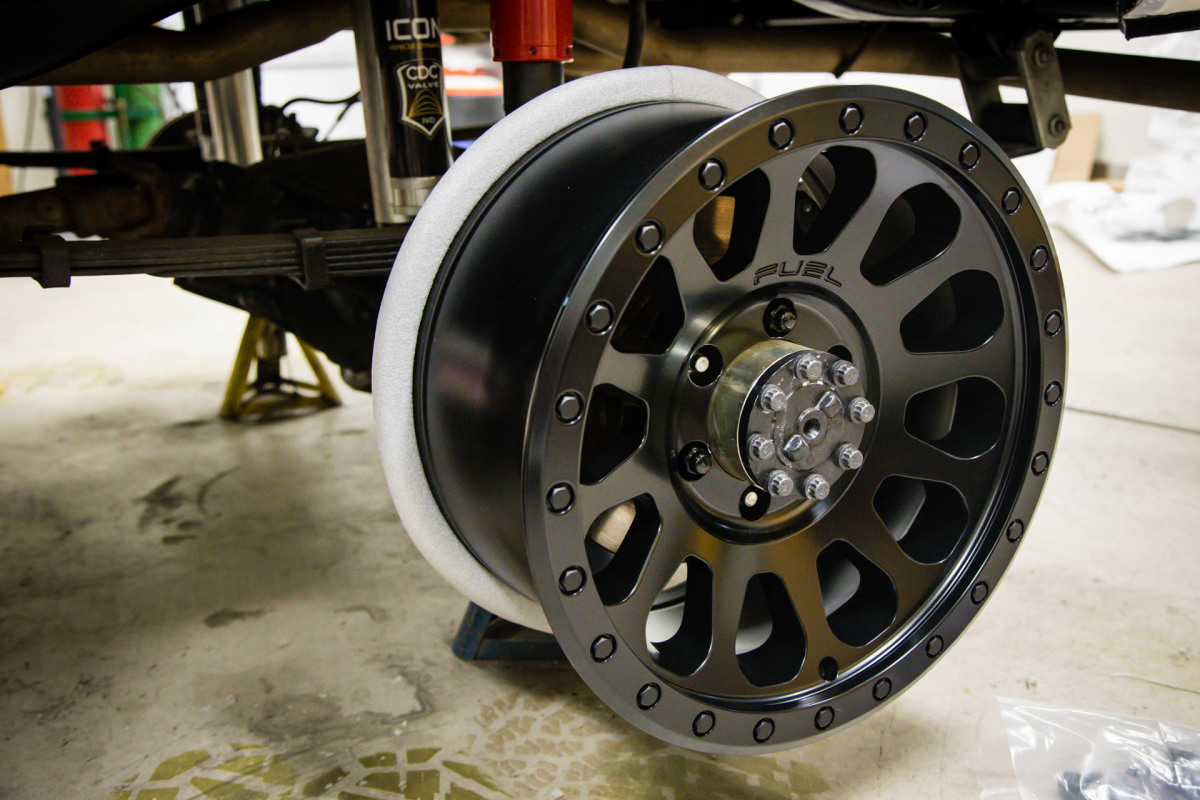 This photo of the rear wheel fitting was taken a few days later though. Despite all my planning, I still didn't have a rear wheel that would fit over the monstrous forged hubs on the 14-bolt rear axle. Suffice it to say, a trip to the machine shop was necessary to open up the bores on the rear wheels.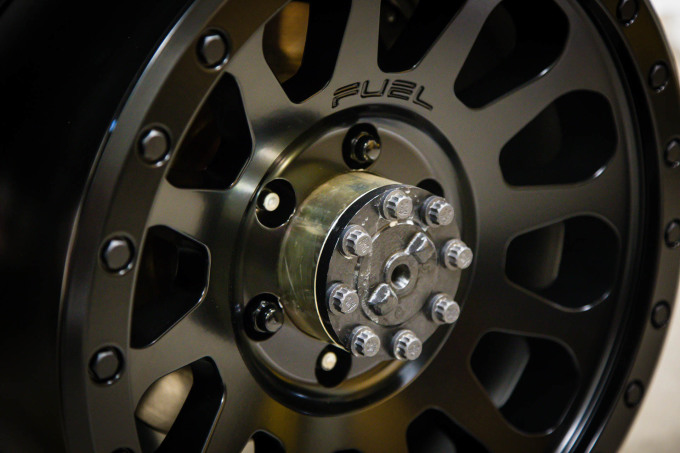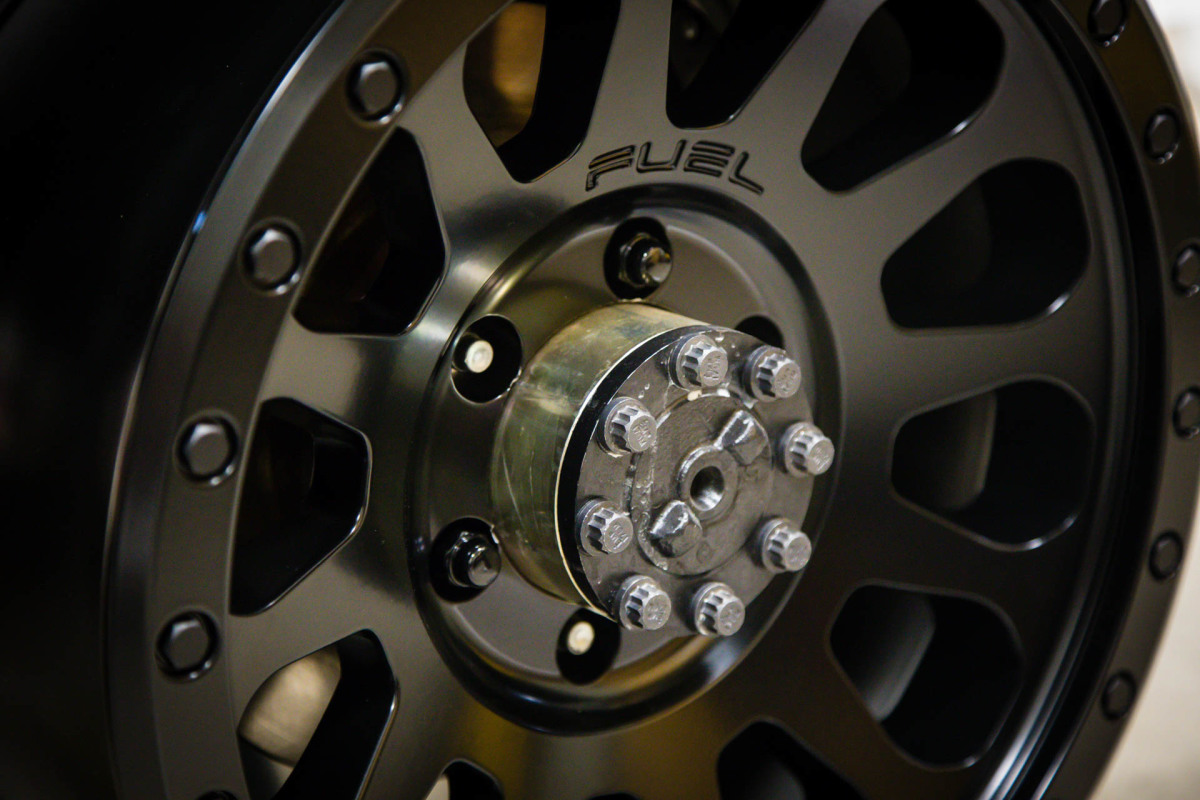 I went ahead and had the fifth spare wheel machined as well, just to be sure it would fit in any position on the Trailhunter.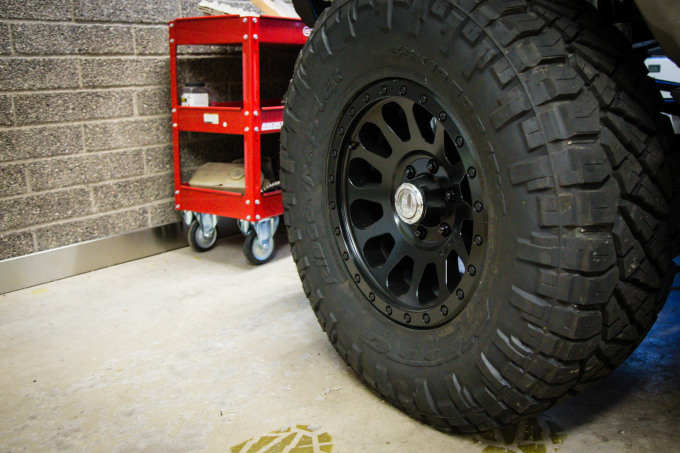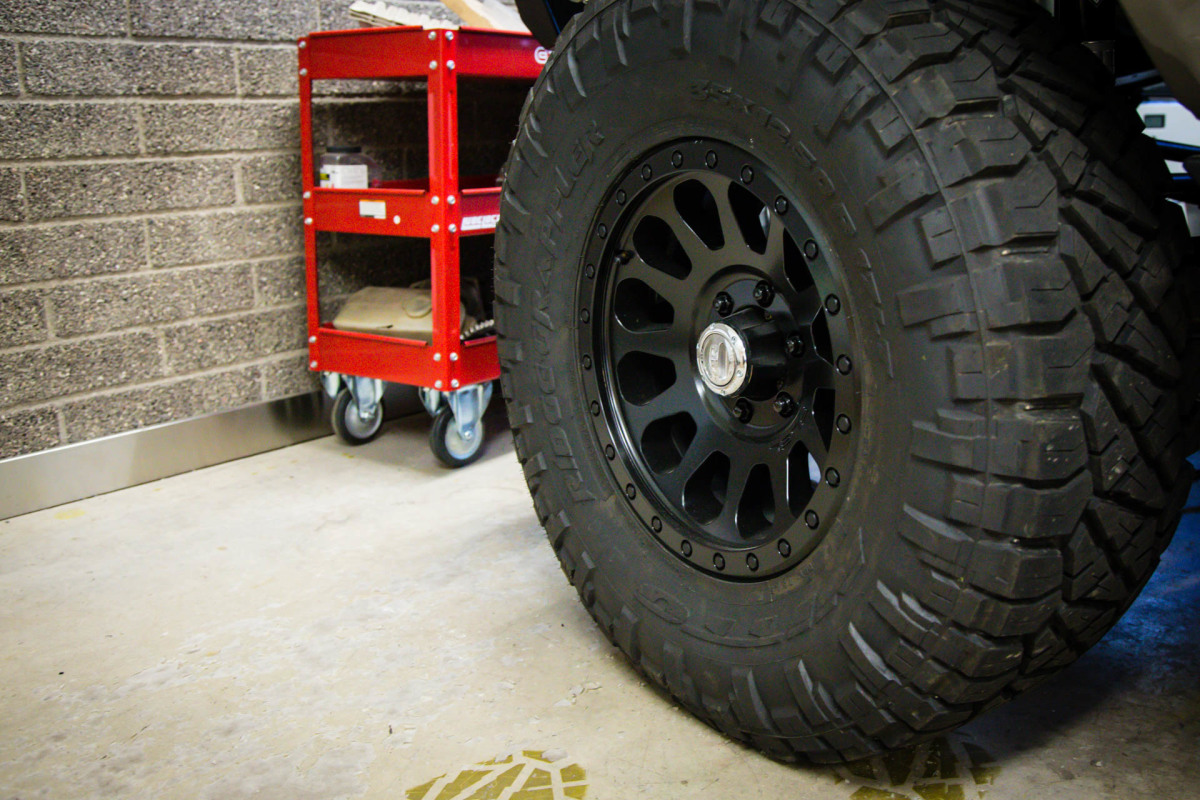 I left the center bore alone on the two front wheels, with the idea being that a hub-centric wheel will always ride best, especially on the front axle.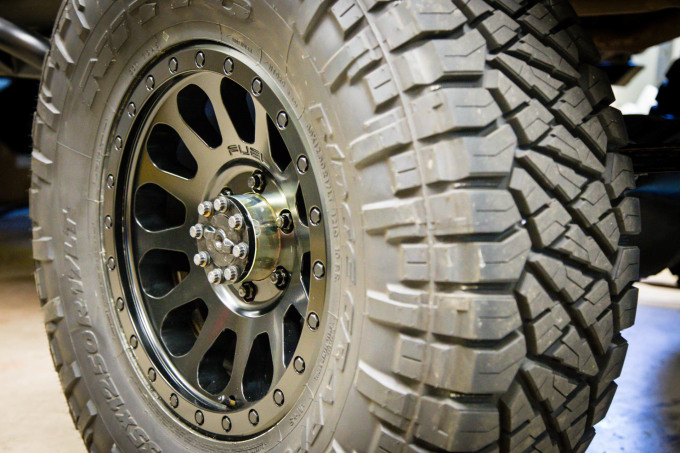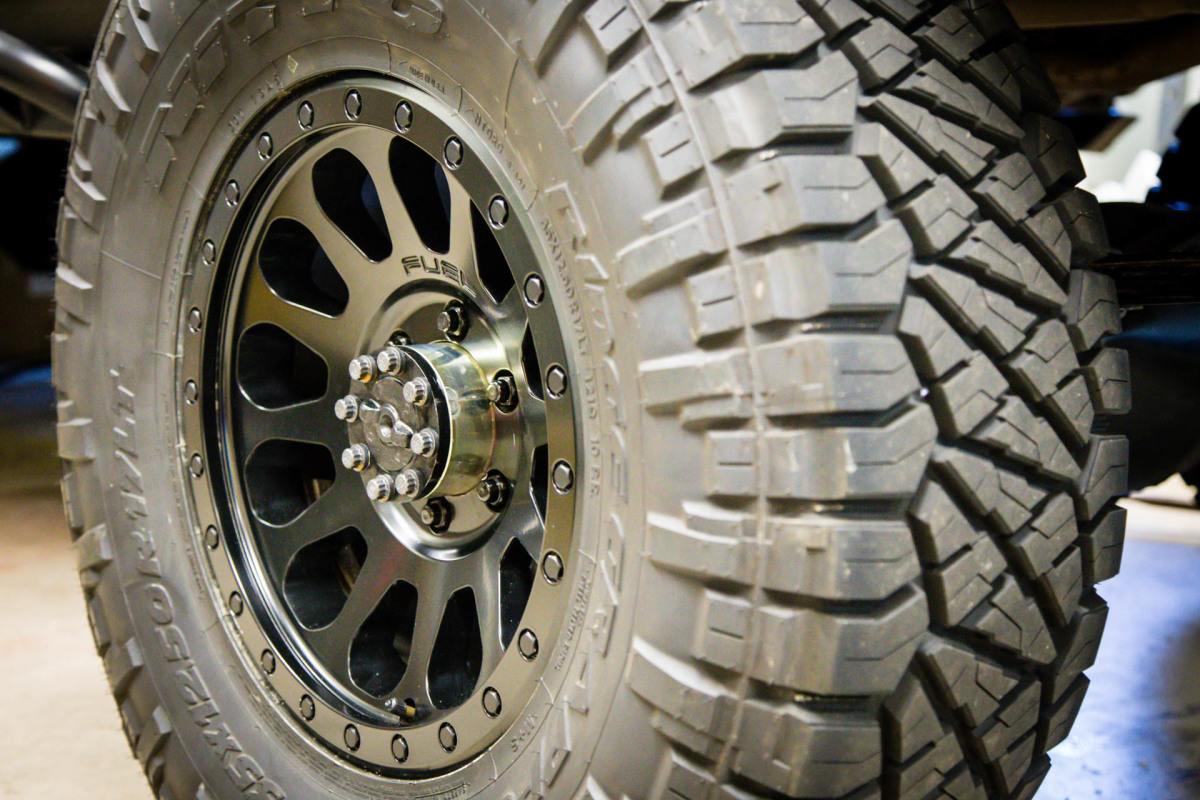 For tires I went with Nitto's new Ridge Grappler, and lastly I sourced some black lug nuts that were a little smaller than what I had before, to allow a socket to fit easily into the recessed lug holes.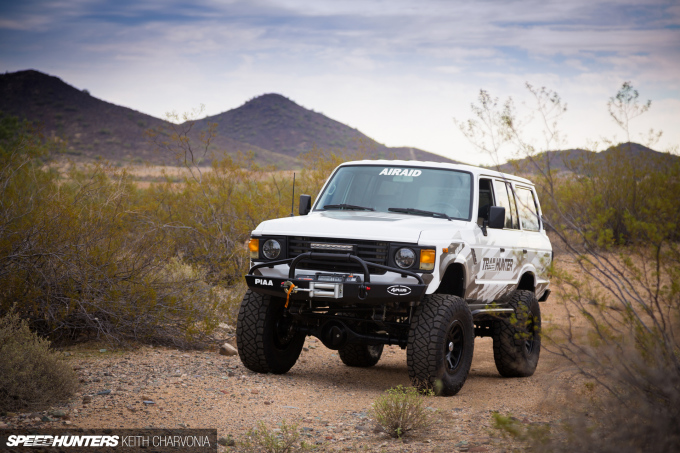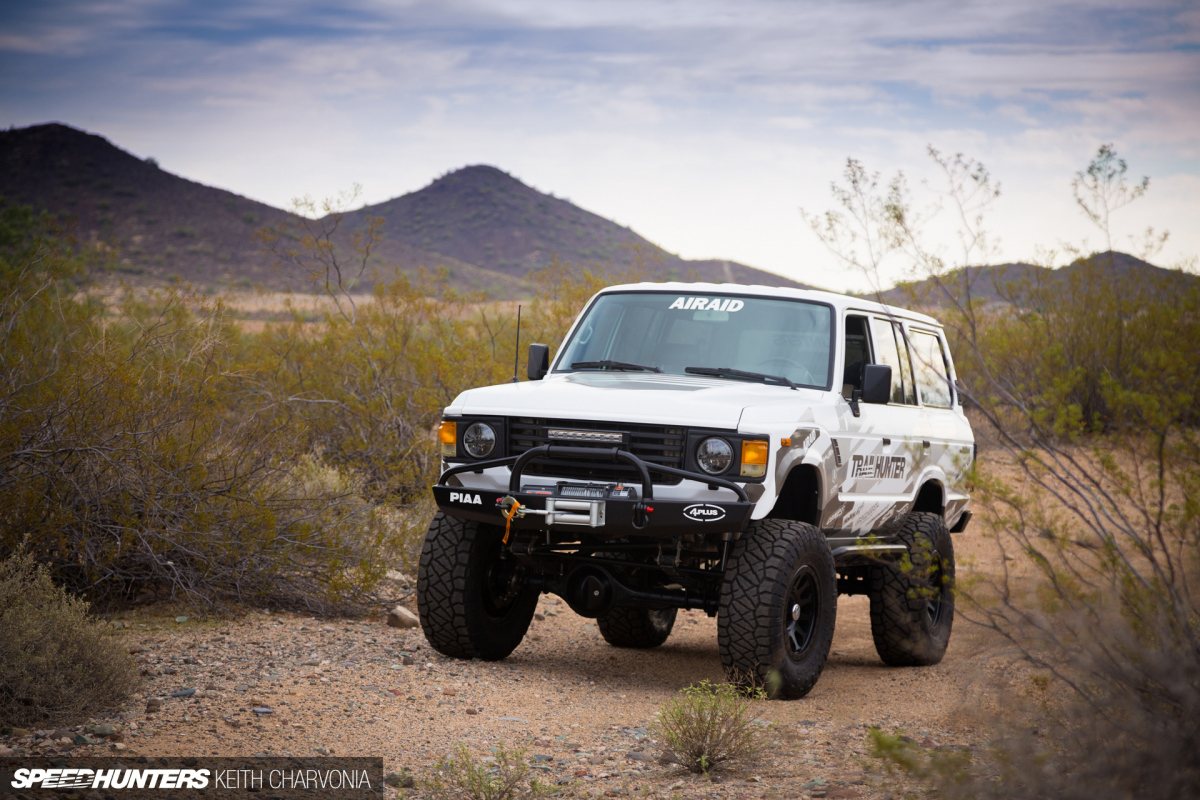 In the end, I'm very pleased with the look. As I mentioned, new aluminum wheels can be hard to pull off on an older truck, but the Fuel Vectors fit the bill pretty nicely, plus now I have rear disc brakes, new wheel bearings and tyres that won't tear up the body when I flex this rig out on the trail.
Keith Charvonia
Instagram: SpeedhuntersKeith
keith@speedhunters.com
Project Trailhunter on Speedhunters
More Speedhunters Project Car stories