Lexus has always been a brand that's confused me. Here is the higher end of Toyota's production that prides itself on luxury, comfort and reliability, differentiated by a totally different badge and sold via a separate dealer network. But that wasn't enough, Lexus wanted more.
To really go head to head with the German brands that continue to dominate the premium side of the market, Lexus needed halo cars, faster and more performance oriented versions of its standard range.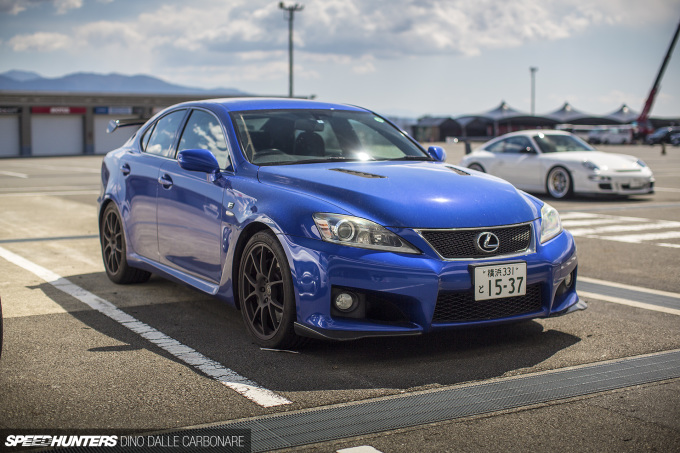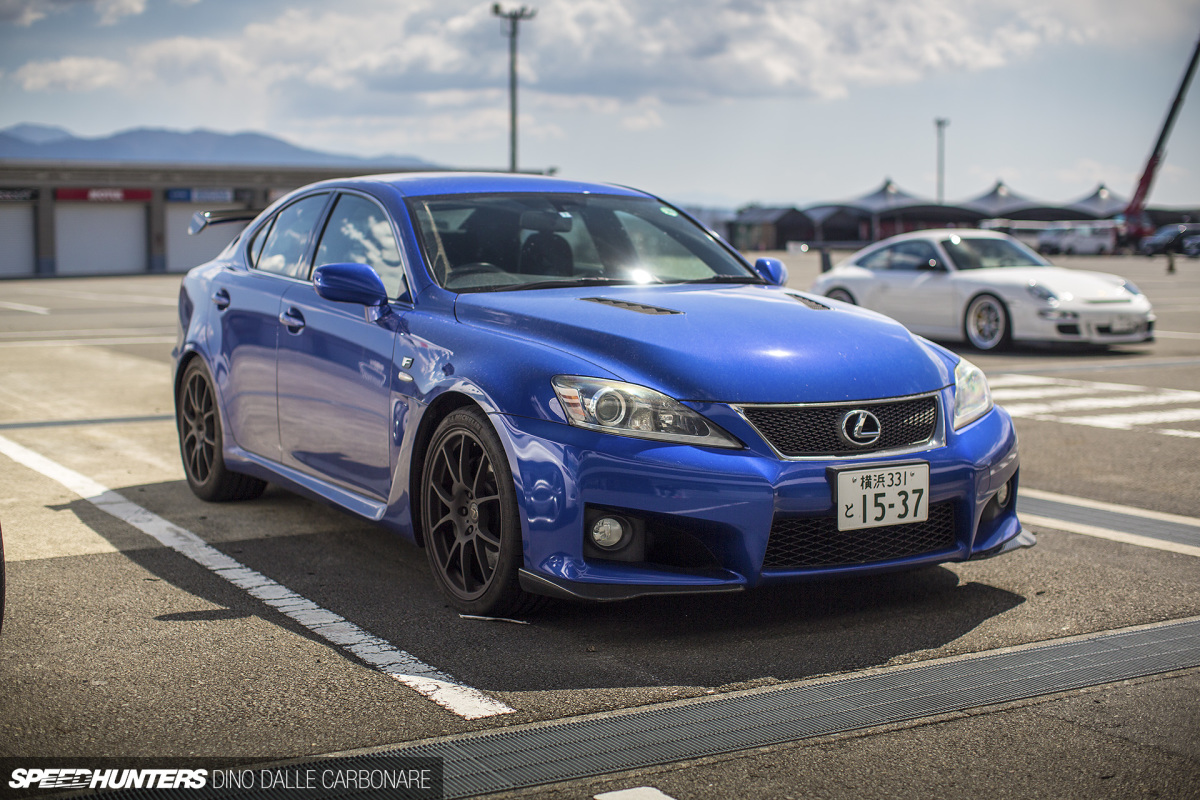 That's how the IS F came to be, a hot 5.0-liter V8 version of the IS sedan that was released in Christmas 2007. I liked the IS F even though it made absolutely no sense. It was fast and had a rev-happy V8 you really had to keep on the boil to get decent pull out of, but then it was only available with an automatic transmission. It was a frustrating car to drive; almost confusing.
But then Toyota's tuning and competition arm, TRD (Toyota Racing Development) did something even more confusing and came out with a pricey conversion package for the IS F called the Circuit Club Sports Parts, or CCSP for short. Previously, I had only ever seen two cars with this upgrade, so I'm guessing only very few were sold.
But now the count is three, because the other week at Fuji Speedway I came across this TRD demo car with all the CCSP goodies fitted. It starts with a vented carbon fiber hood which shaves 4kg (8.8lb) off the original aluminum piece.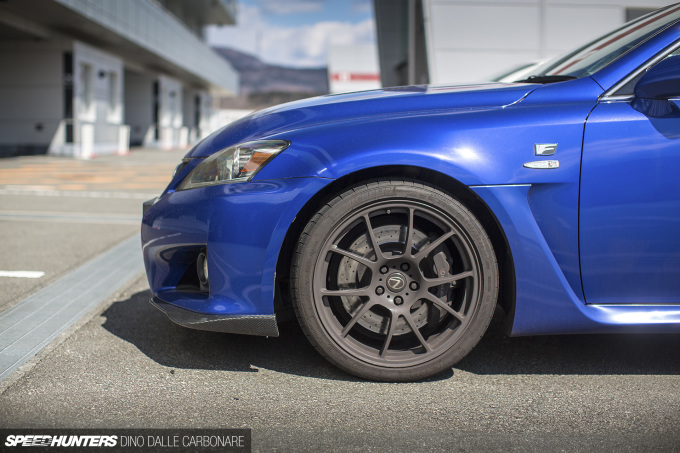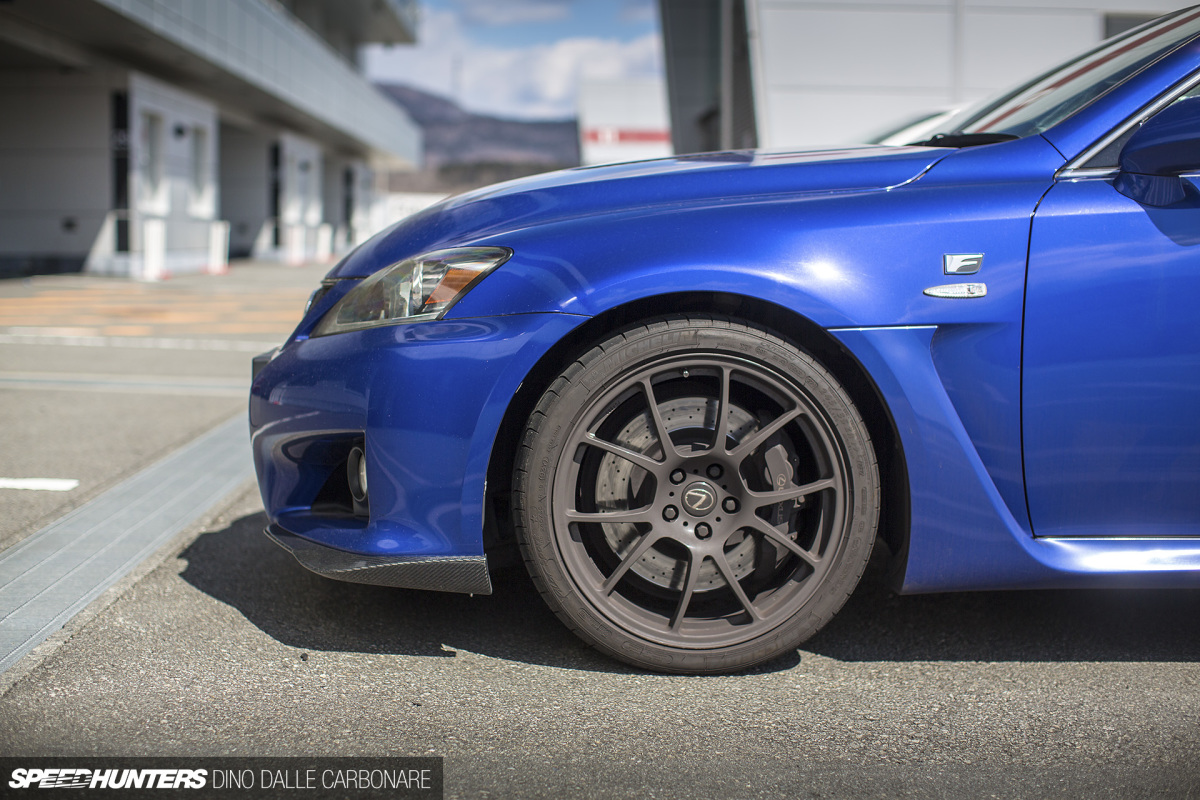 The kit also includes two slithers of carbon at each corner of the bumper to alleviate lift, and this car was also wearing the lightweight aluminum wheels that help drop another 10kg (22lb) from the total weight of the stock IS F. There was a more expensive 18-spoke magnesium wheel option that you could have specified along with 2-way adjustable coilovers.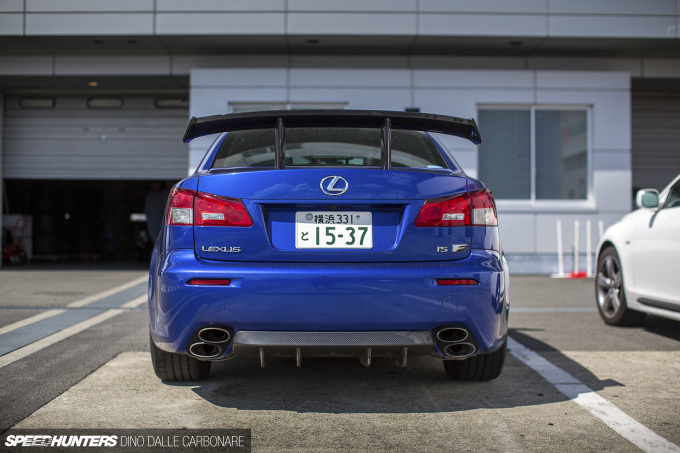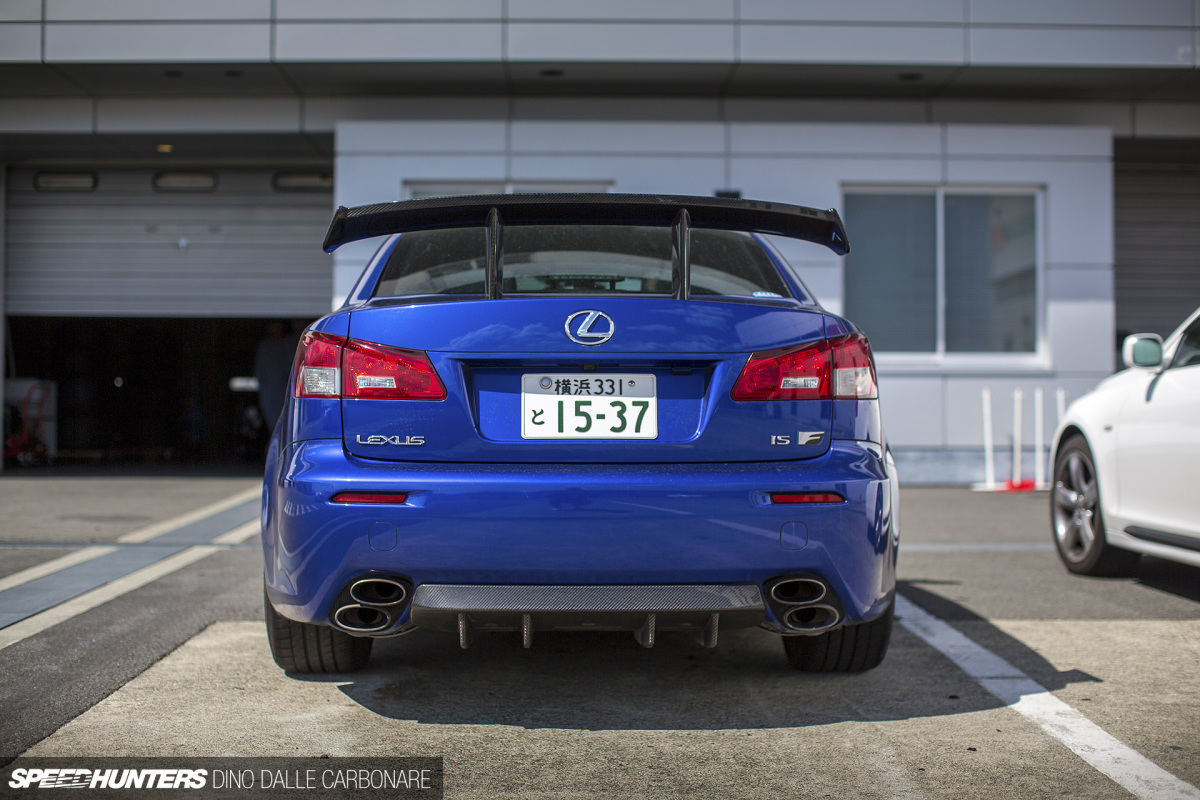 Then of course there's the rear.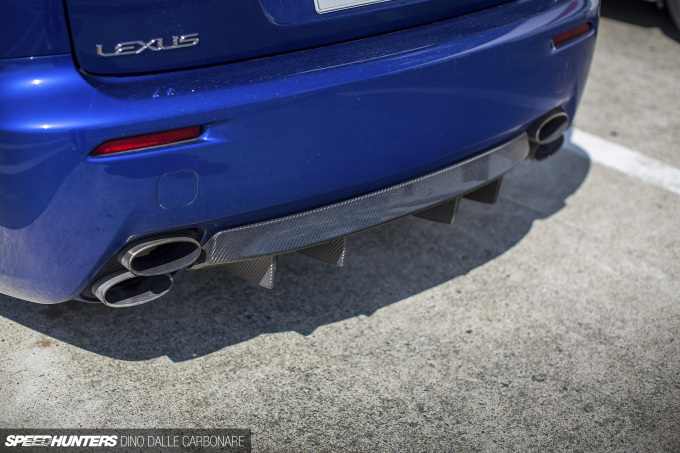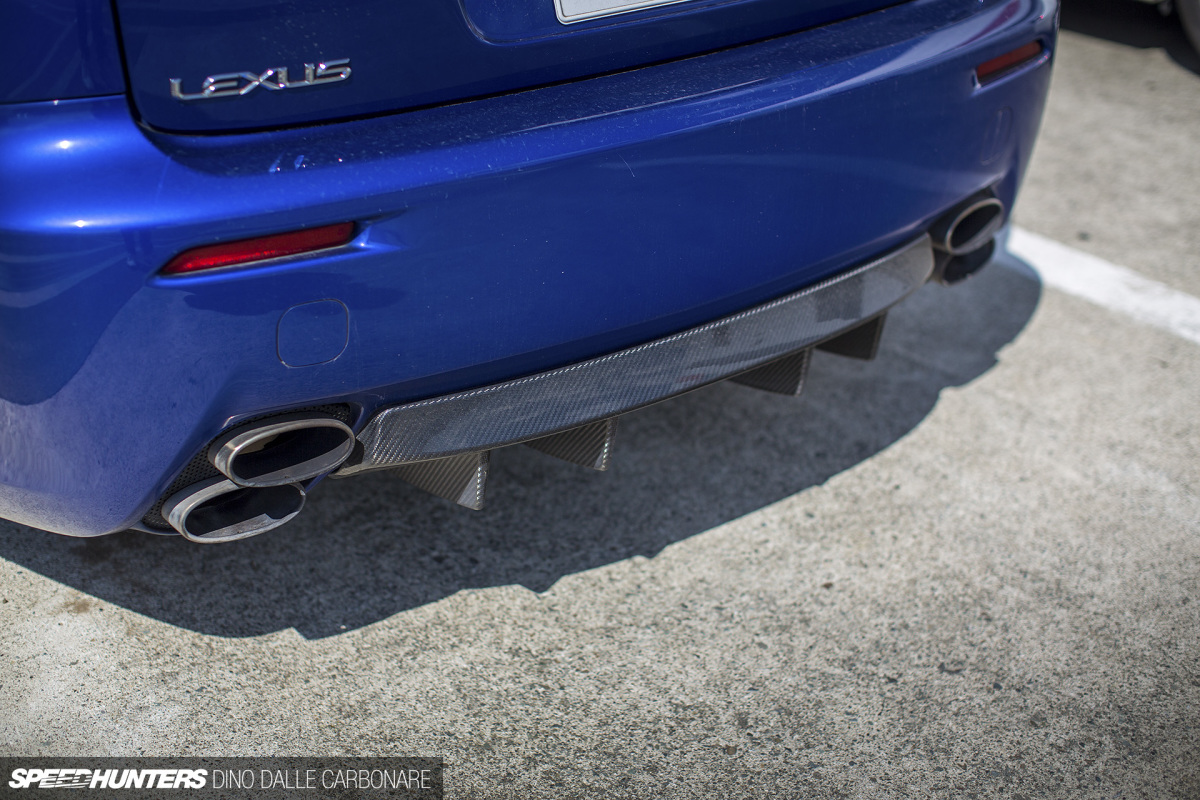 And chances are you may not even notice the carbon rear diffuser with its rather exaggerated fins.
And that's because all of your attention would be fixed on the rather massive carbon rear wing sprouting from the trunk lid. Like all the other carbon parts, it was all designed in CFD to really make a difference out on track, and it's finished off with the 'F' logo designed out of carbon weave on each of the end plates.
It's confusing to me that TRD created the CCSP as I've seen very few IS F owners take their cars to the track. But despite this, it was cool to see the package out in the open, especially now that it is no longer in production and even if the IS F in question was a Toyota Racing Development demo car from TRD Station in Yokohama.
Dino Dalle Carbonare
Instagram: speedhunters_dino
dino@speedhunters.com