Most of the auto shows I've attended in the past have had specific display halls just for aftermarket and performance brands, but one thing I like about the Geneva International Motor Show is that everyone shares the same space.
Whether it's Liberty Walk directly across the from Infiniti or ABT right next to Porsche, it's cool to see enthusiast vehicles displayed besides econoboxes and luxury cars. I love that it forces you to check out what the entire show has to offer, even if you're just passing by.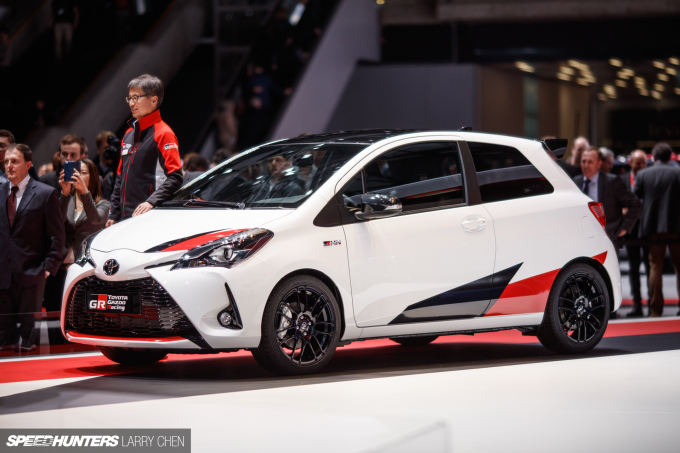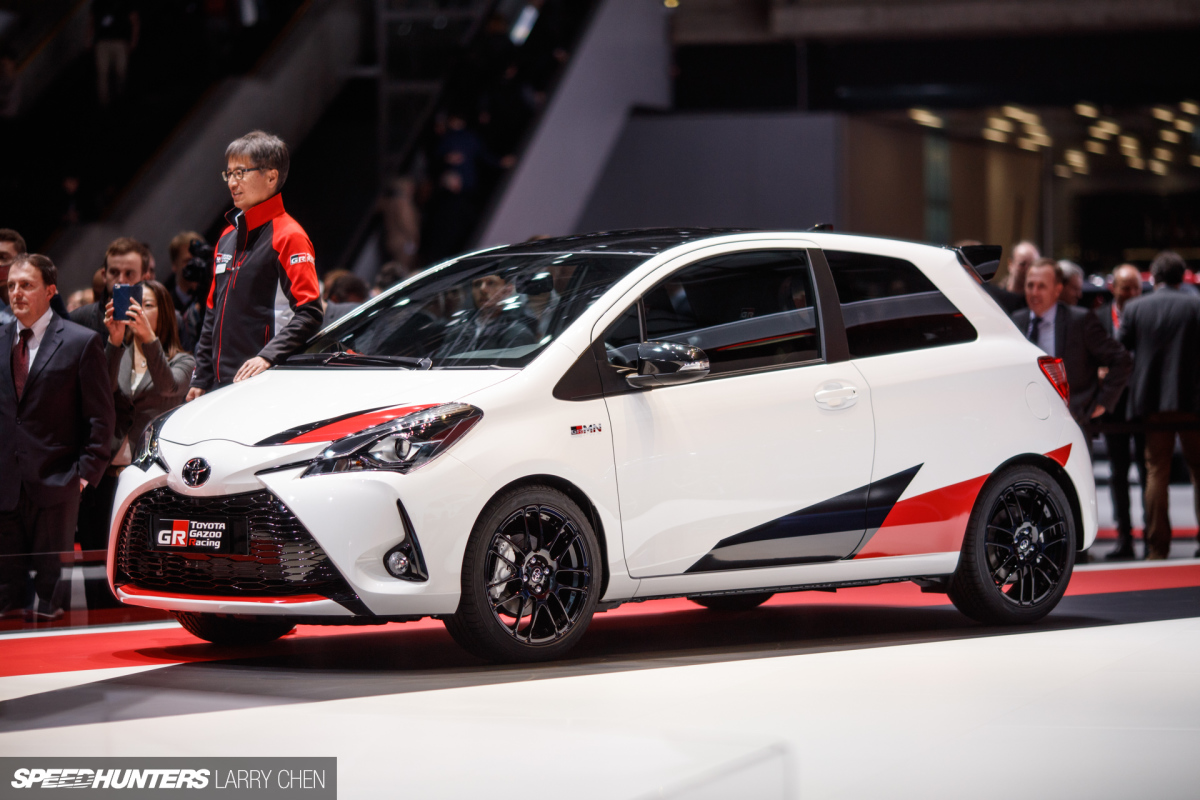 Before I get into my Geneva show experience, I wanted to touch on a few more cars that stood out to me, the first being the Toyota Yaris GRMN.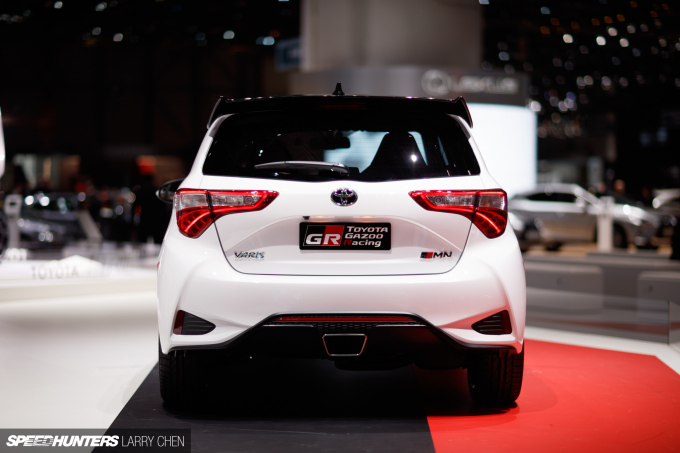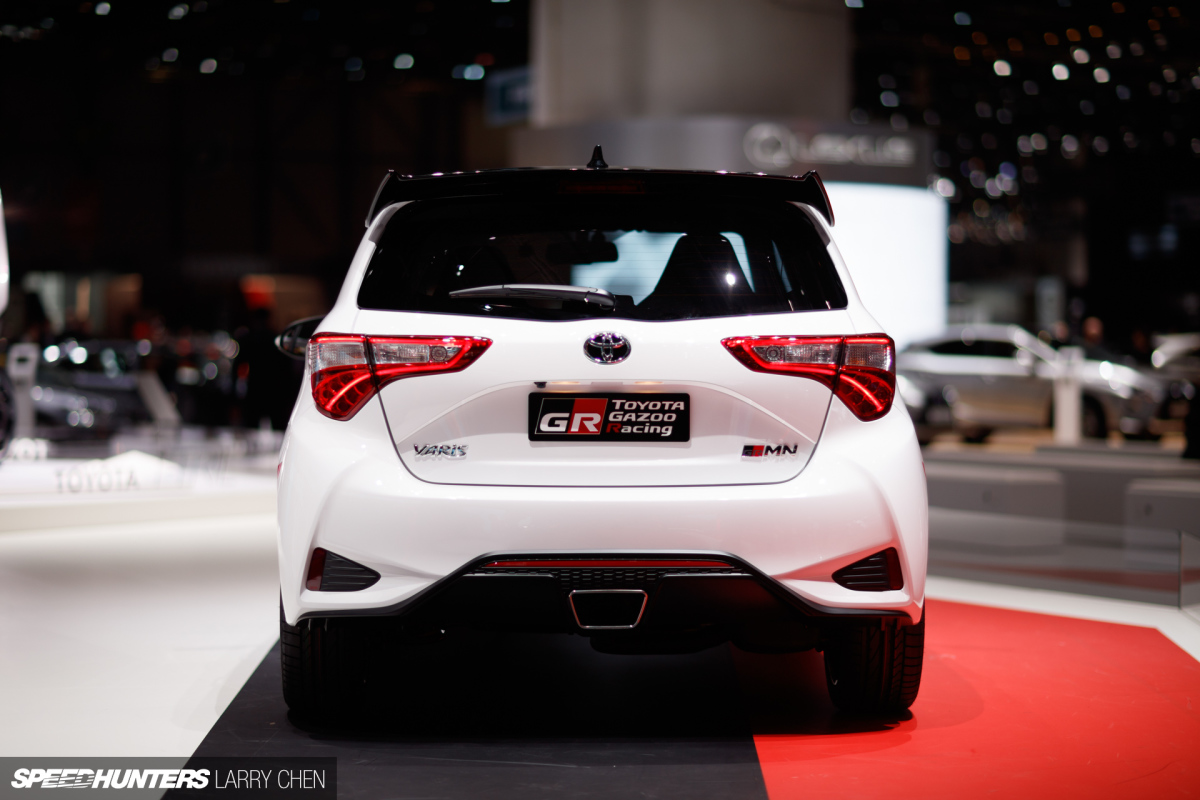 While the little three-door hatchback resembles a normal Yaris with a few visual exterior upgrades, it's in fact so much more than that. GRMN is an acronym for 'Gazoo Racing, Masters of Nürburgring' after all.
Although they share little in common, the Yaris GRMN is inspired and influenced by Toyota Gazoo Racing's brand new WRC car – a rally machine that's achieved so much already in its first season of competition.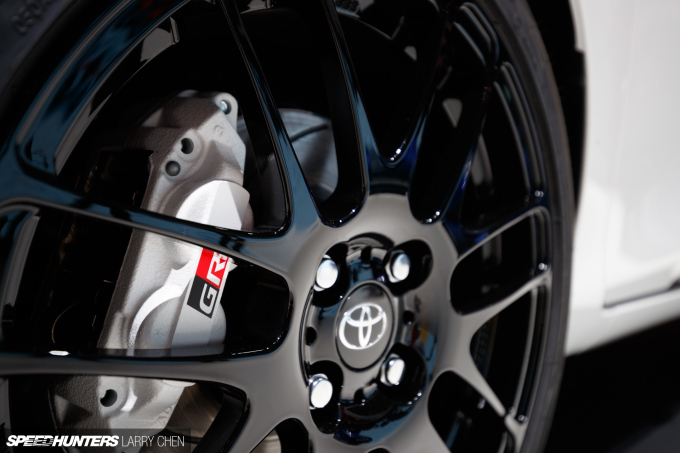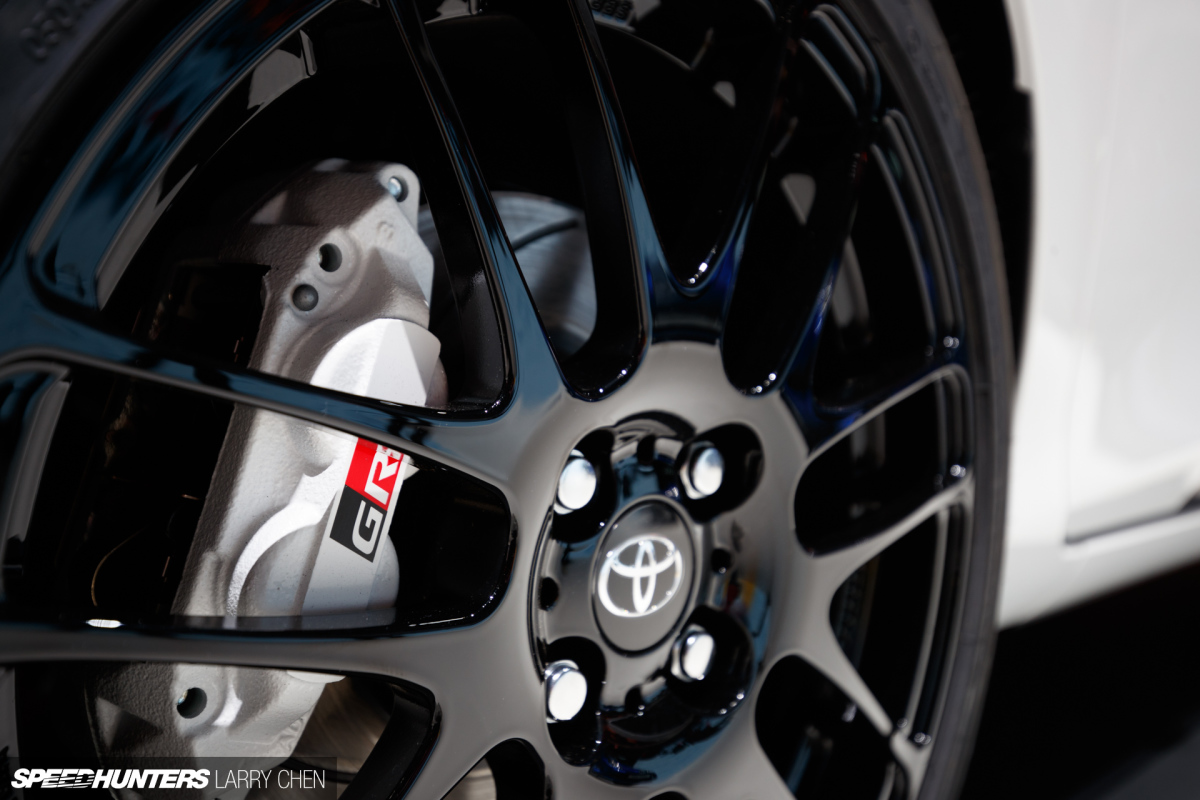 For starters, the Yaris street car is fitted with a big brake kit and a set of 17-inch BBS wheels – components that set the tone for what this hot hatch is all about.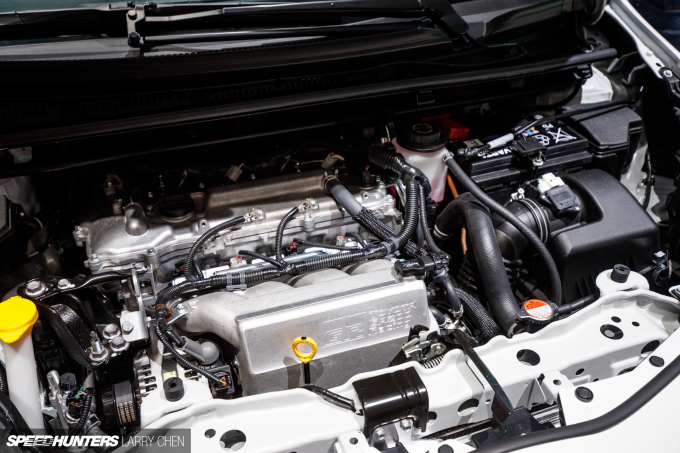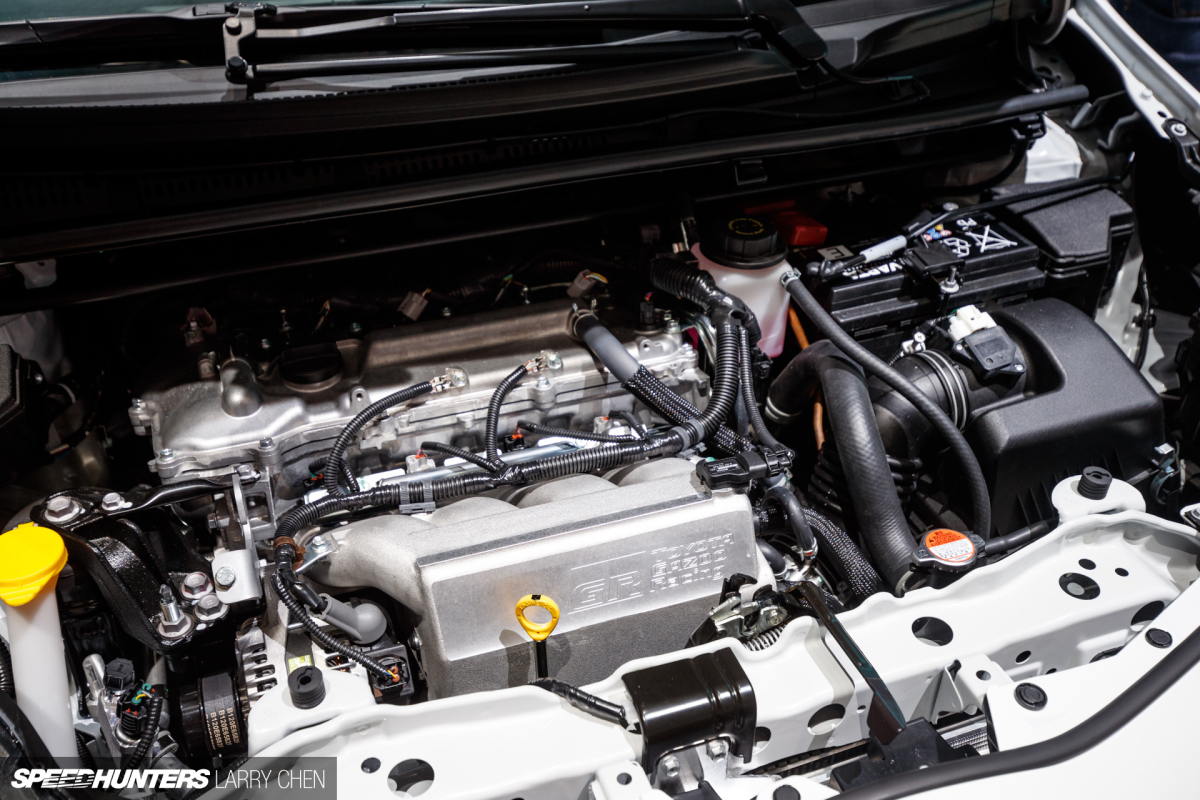 It's definitely not just for looks either; the 1.8-liter inline-four under the hood is supercharged and outputs 210hp – a surefire recipe for loads of fun in such a lightweight chassis. To make the most of the engine setup, power is transfered through the front wheels via a 6-speed transmission and a torsen limited slip differential.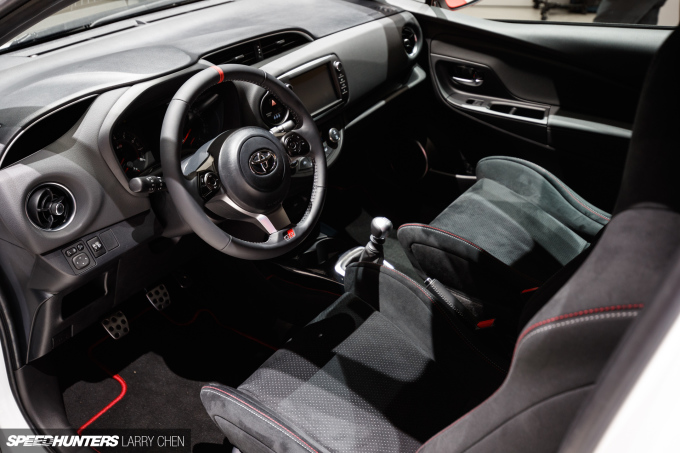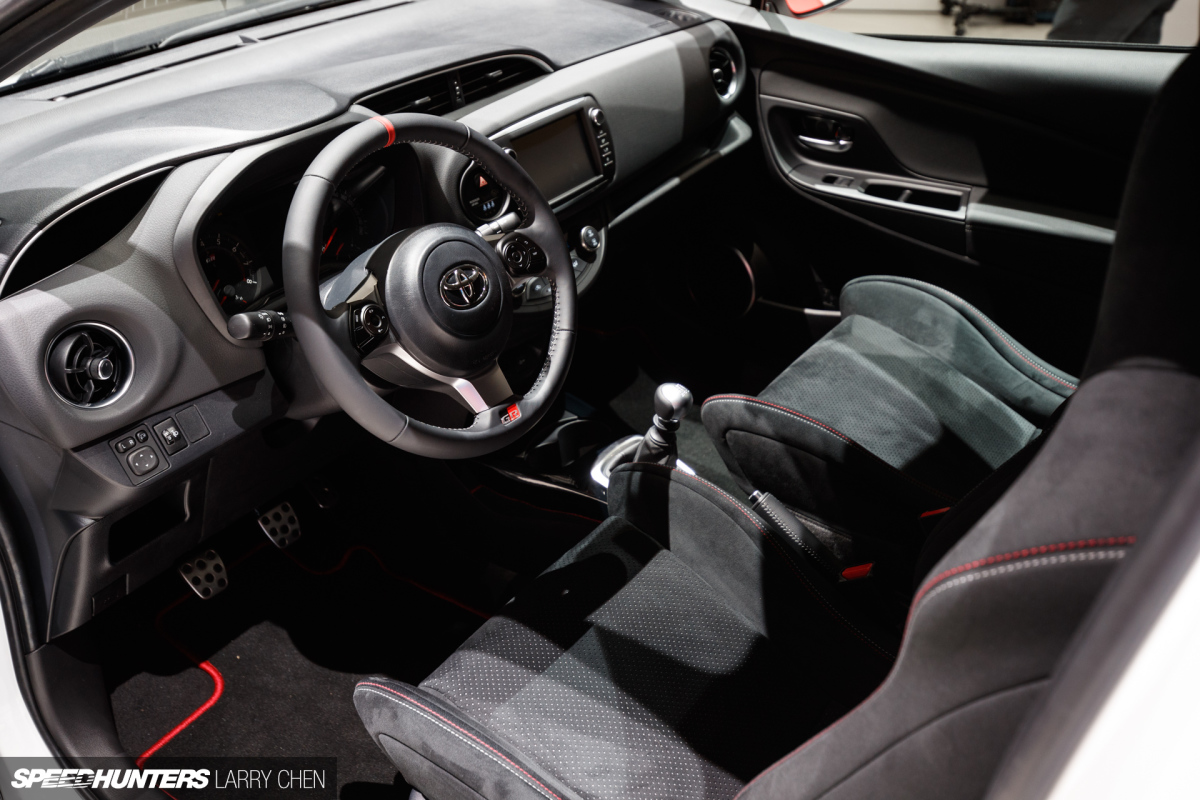 The Yaris GRMN's interior is nicely specced with heavily bolstered sports bucket seats, special gauges, and a similar steering wheel to that found in the Toyota 86.
For sports handling, specially valved shocks and lower springs are standard GRMN fare, as is a stiffer front sway bar, a few additional chassis braces, and a front shock tower bar.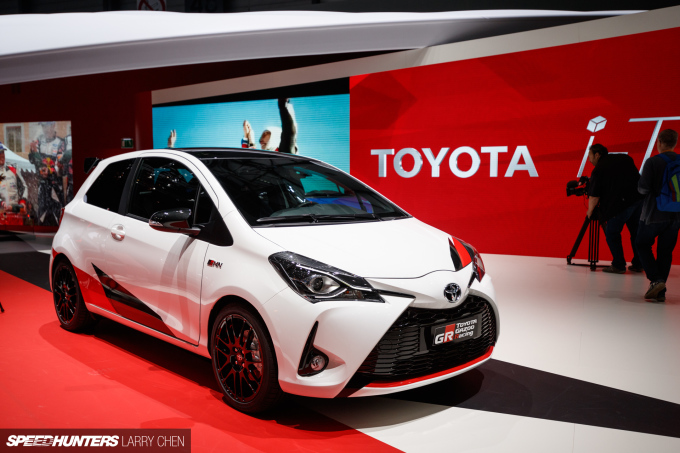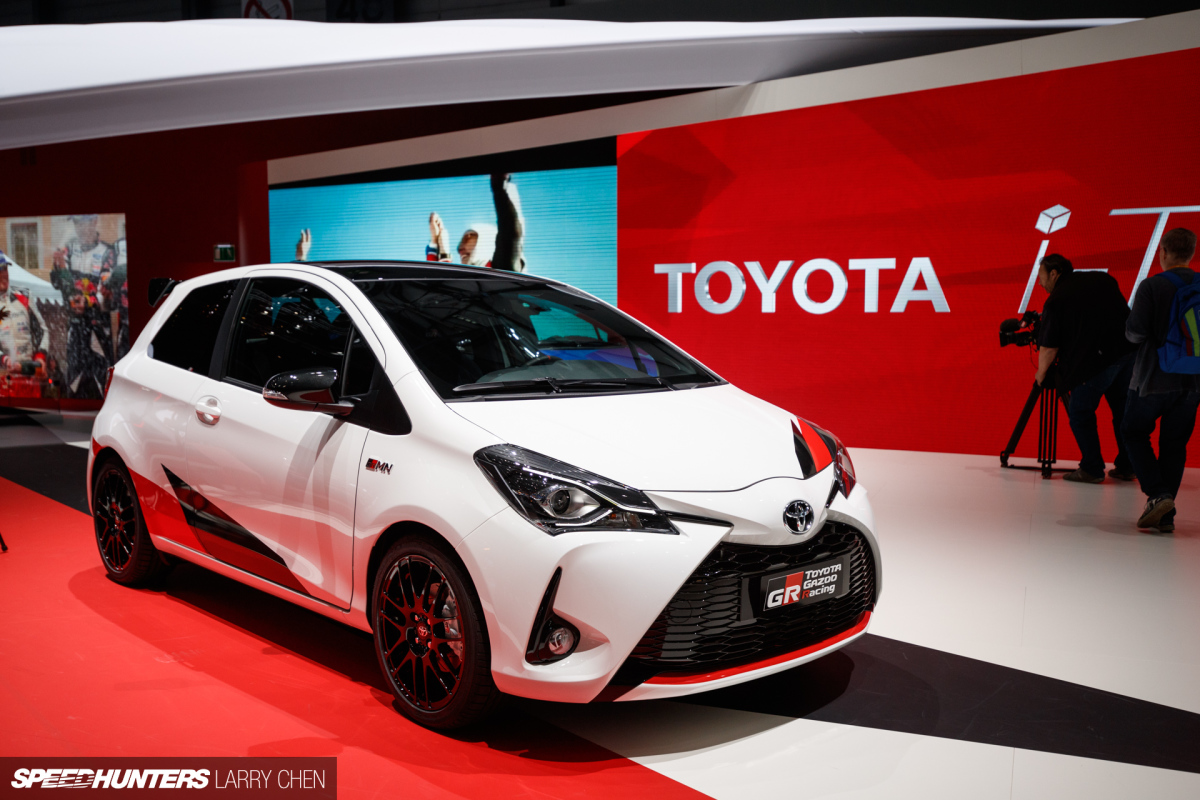 I really like what Toyota has done to give the little Yaris some high performance attitude, but unfortunately there are no plans for this special edition model to go on sale in North America. Boo!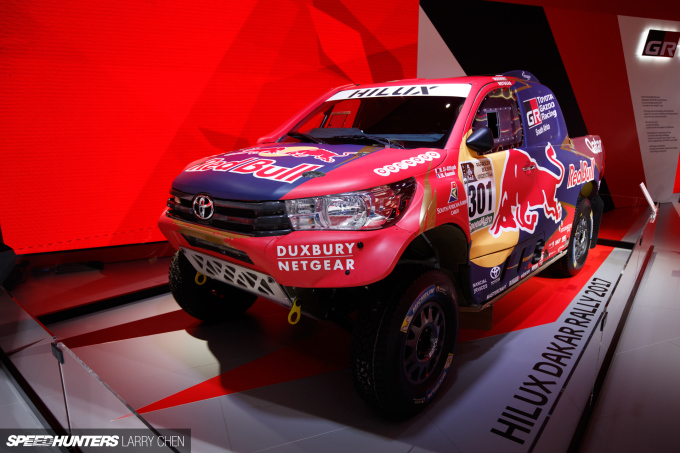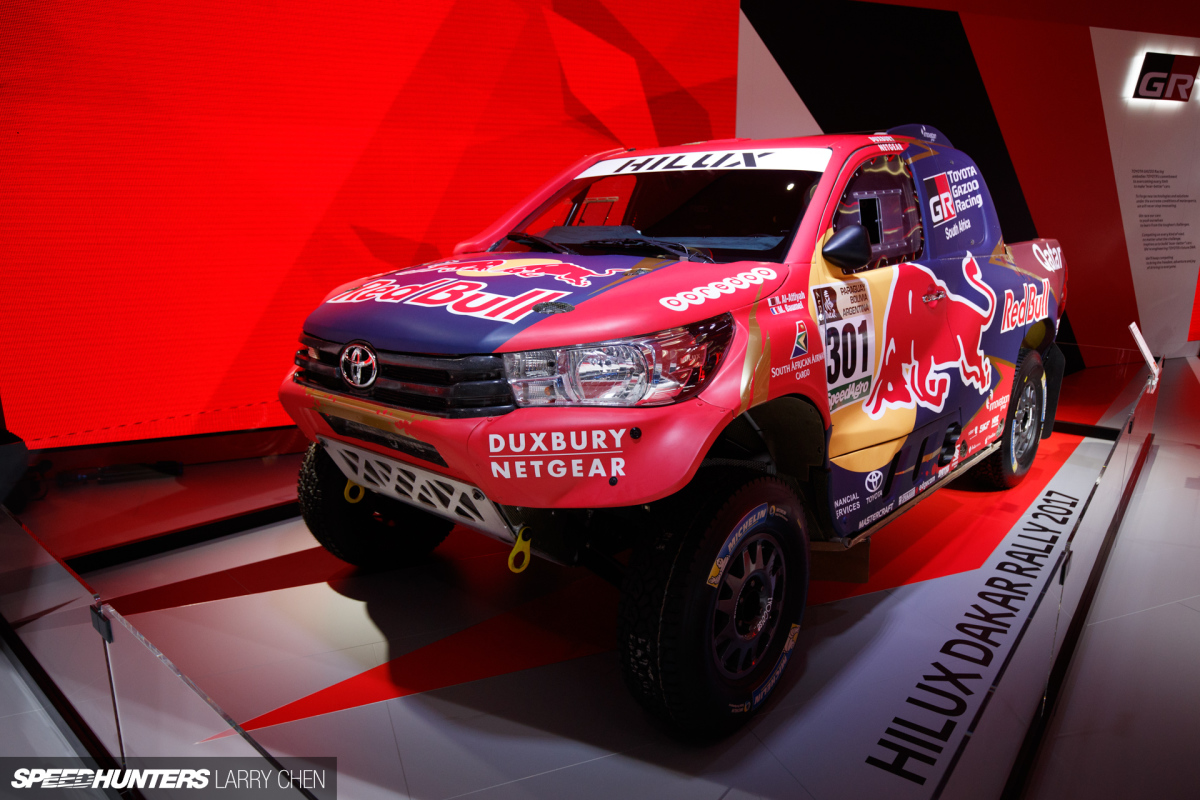 While I was at the Toyota booth I also had a chance to check out the Hilux Dakar Rally truck.
I've yet had an opportunity to cover the epic Dakar Rally, but hopefully one year I'll get to cross it off my bucket list.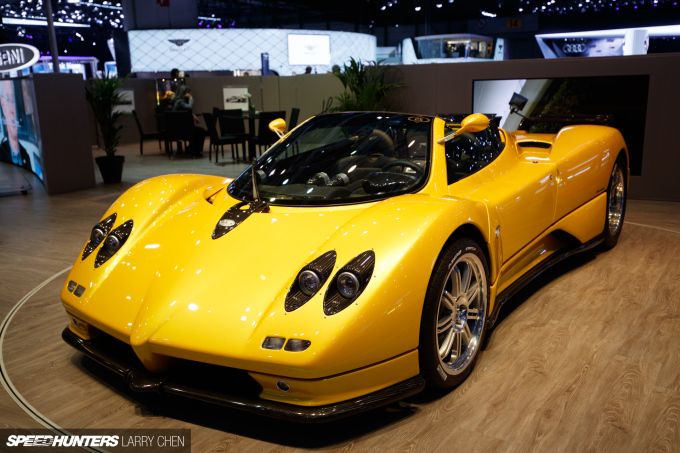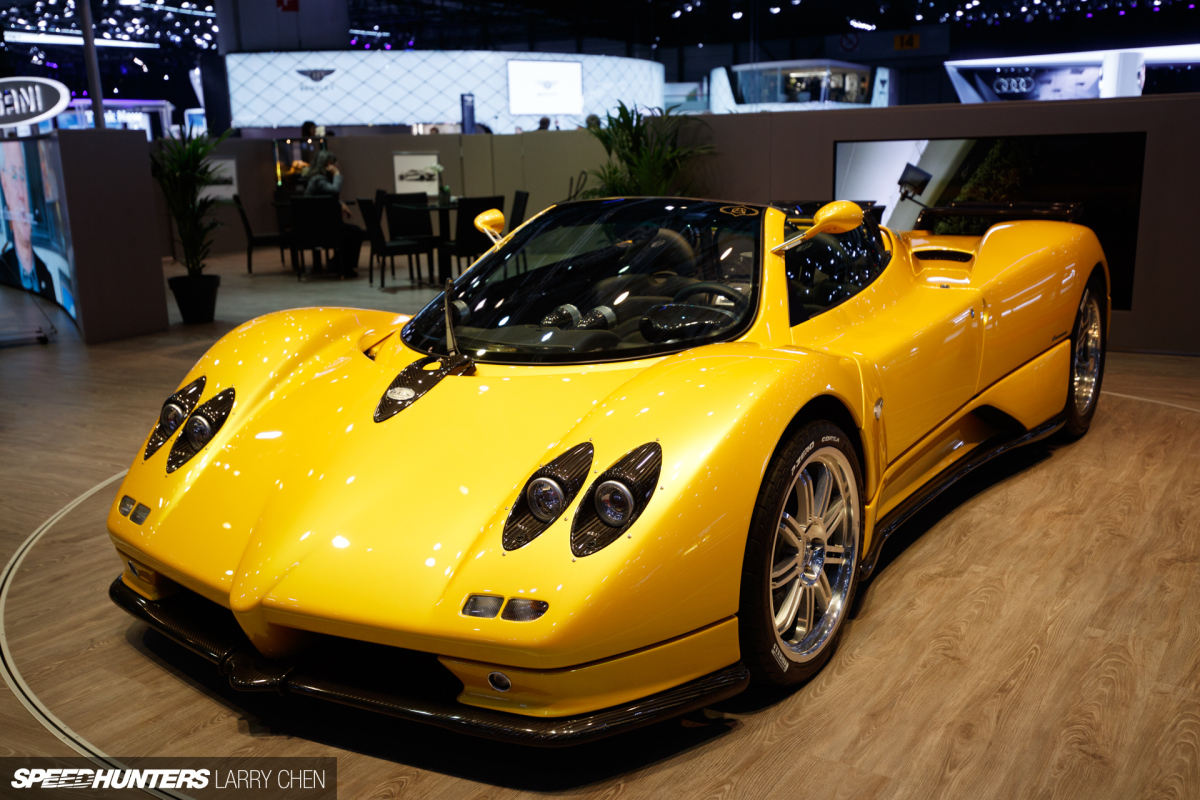 Prior to Geneva, I'd never actually seen a Pagani Zonda S in person, let alone the Roadster version.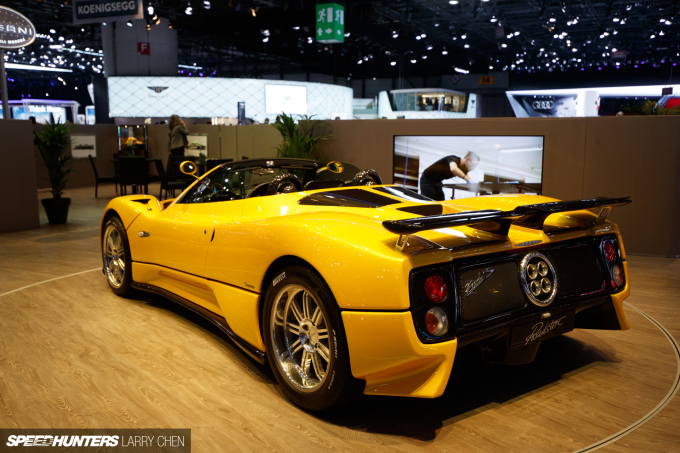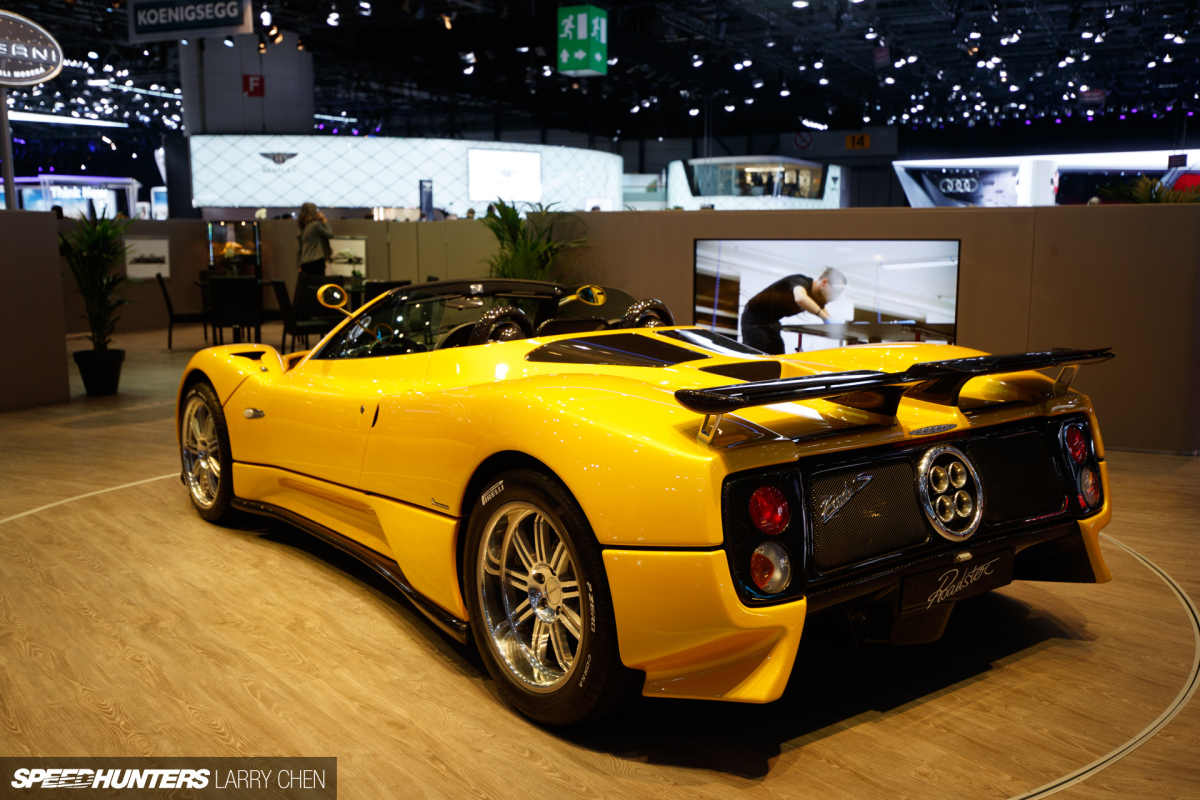 I just can't imagine driving something this expensive, but it's not a big deal for our favorite Japanese Italian (aka Dino) seeing as he's good friends with Mr. Pagani.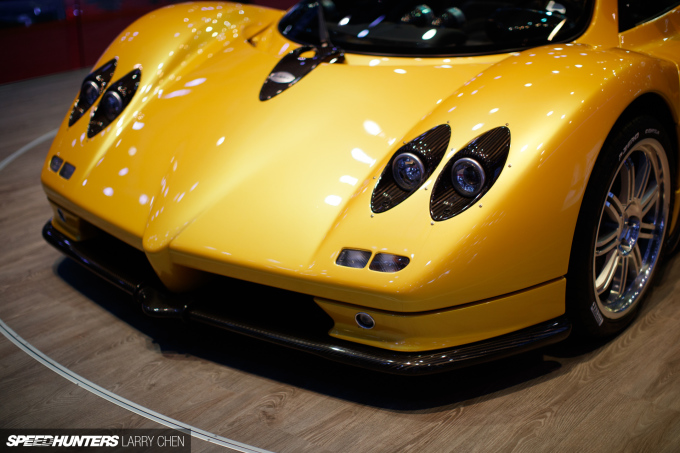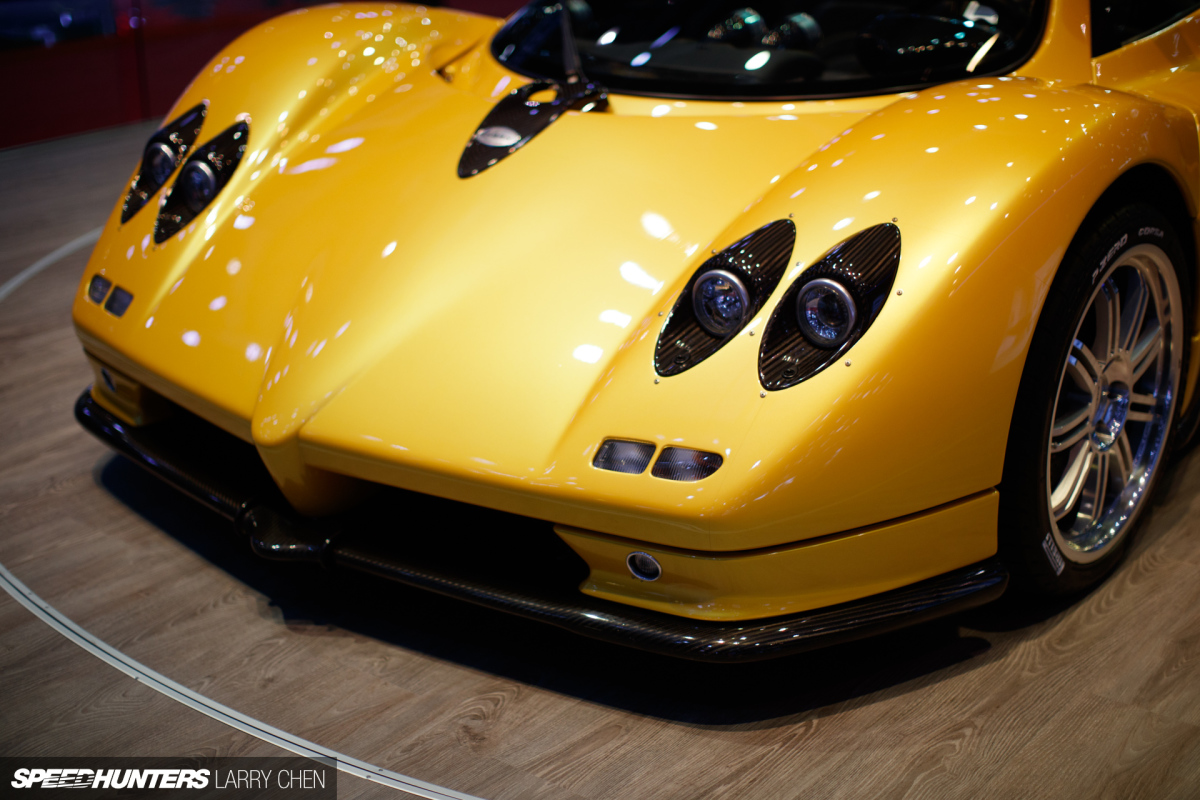 The attention to detail is mind-blowing, and while it's a bit flashy for my taste, I can appreciate the craftsmanship.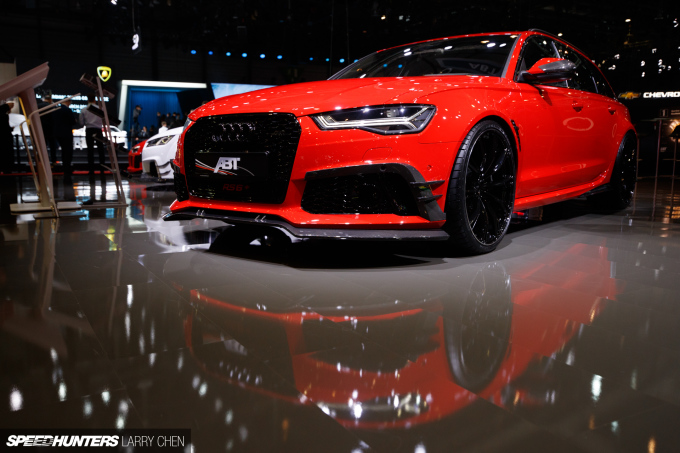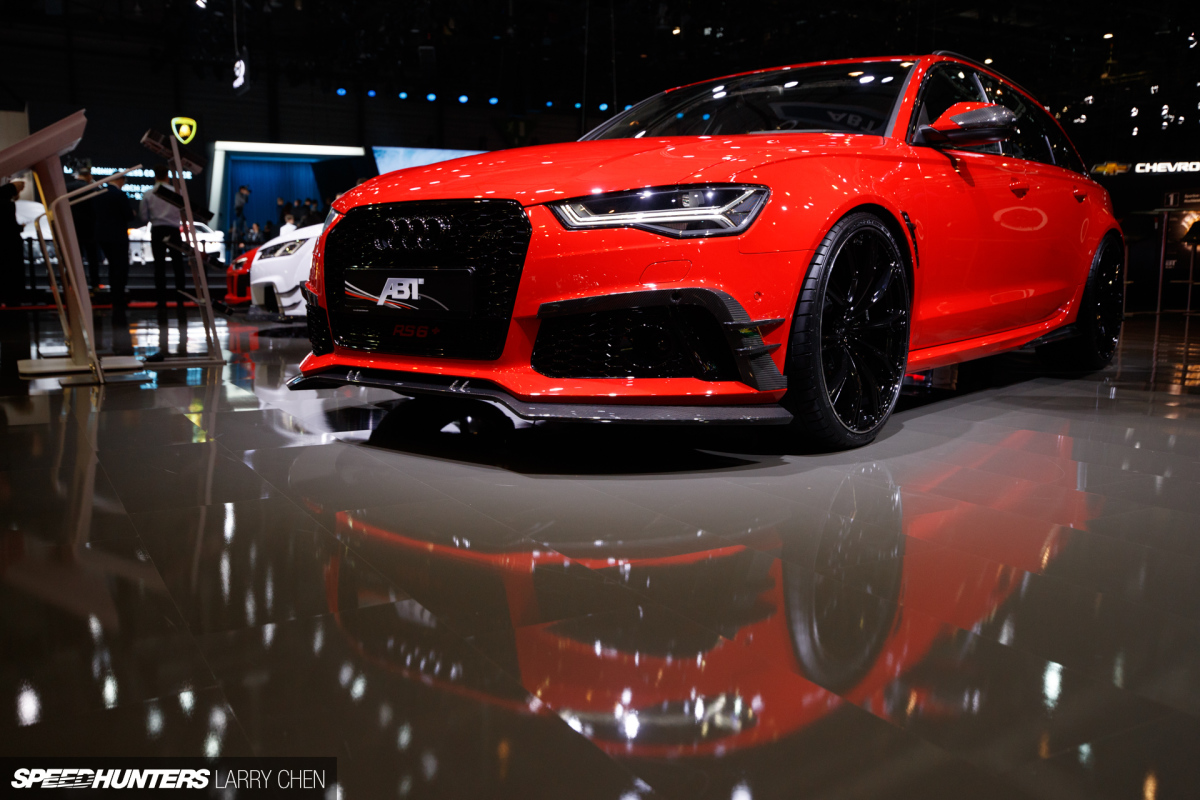 In my first post from Geneva, you might remember that I stopped by ABT to check out its R8 on display. While that was very cool, this Audi RS6+ is something I could see myself driving on a daily basis.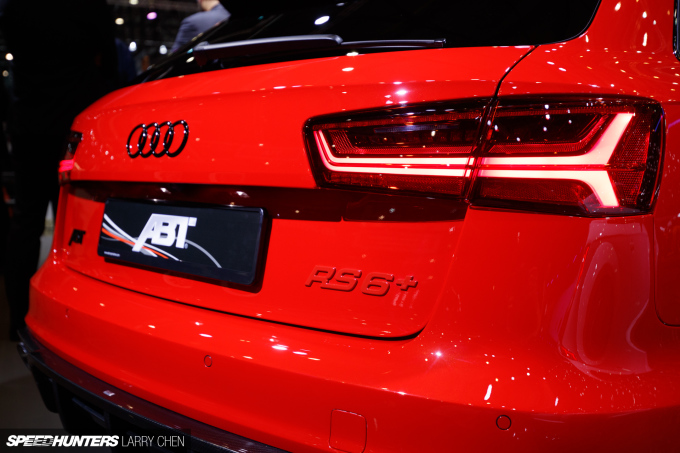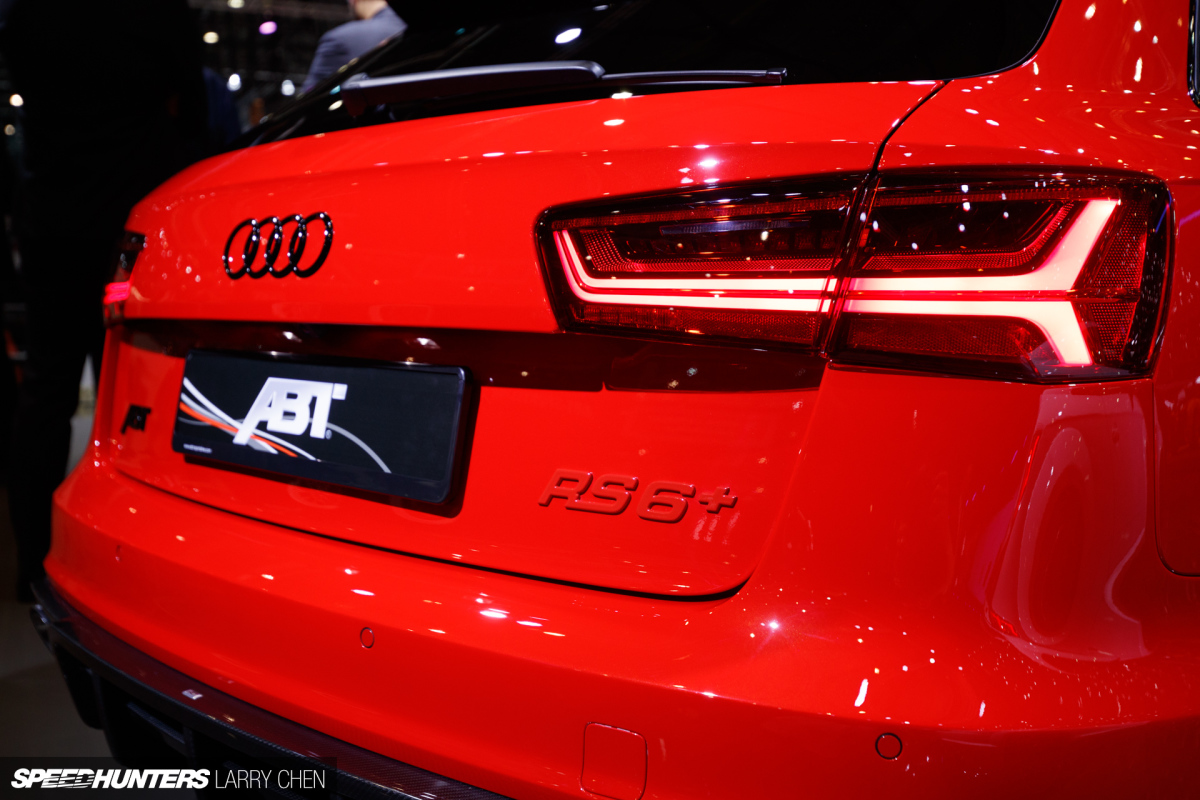 It's packing a whopping 705hp and 880Nm or torque, and according to ABT will go 0-100km/h (62mph) in 3.4 seconds and reach a top speed of 320km/h (199mph).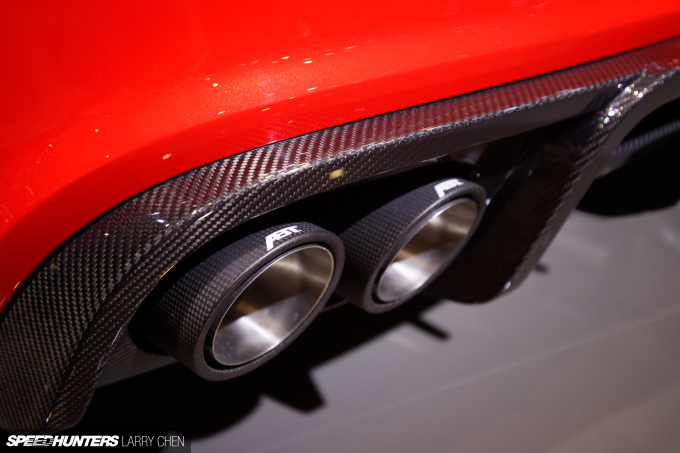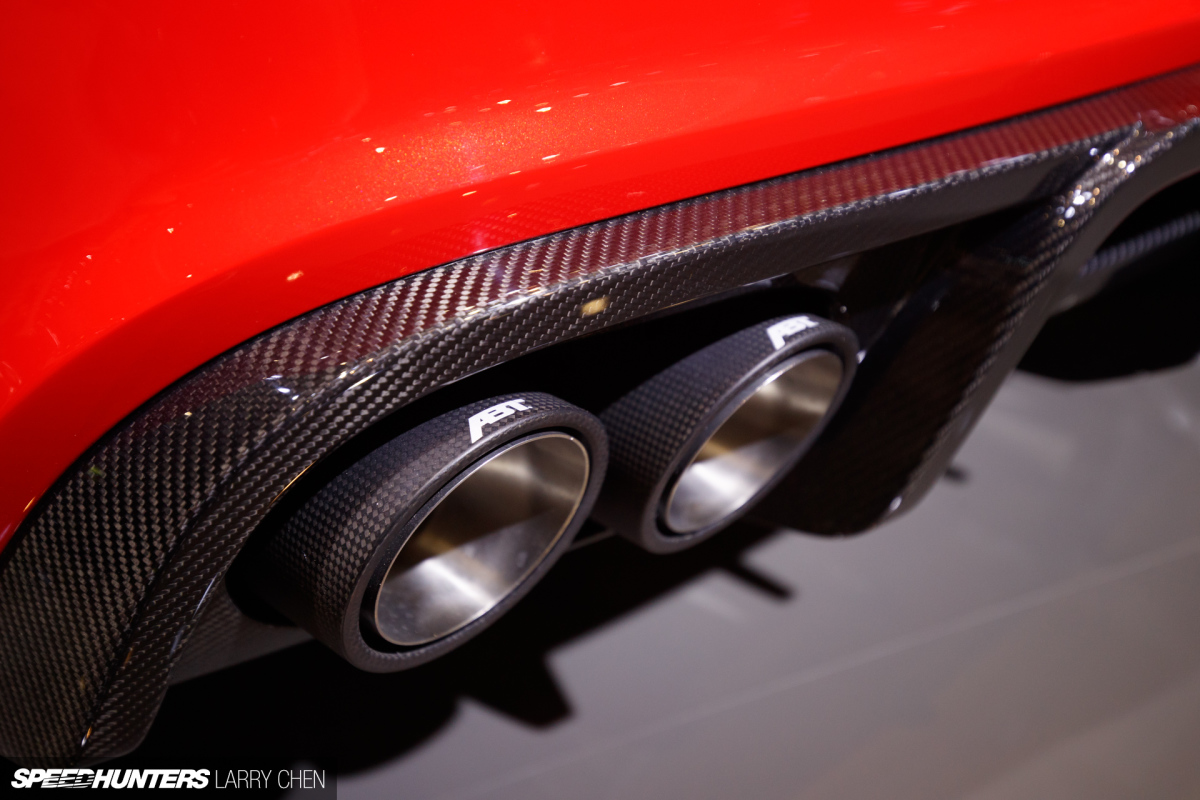 Along with the exhaust tip shrouds, the front lip, rear skirt and side skirts are all carbon fiber.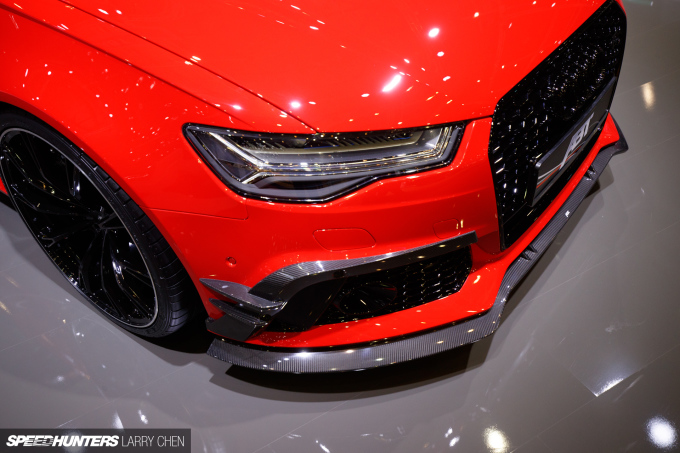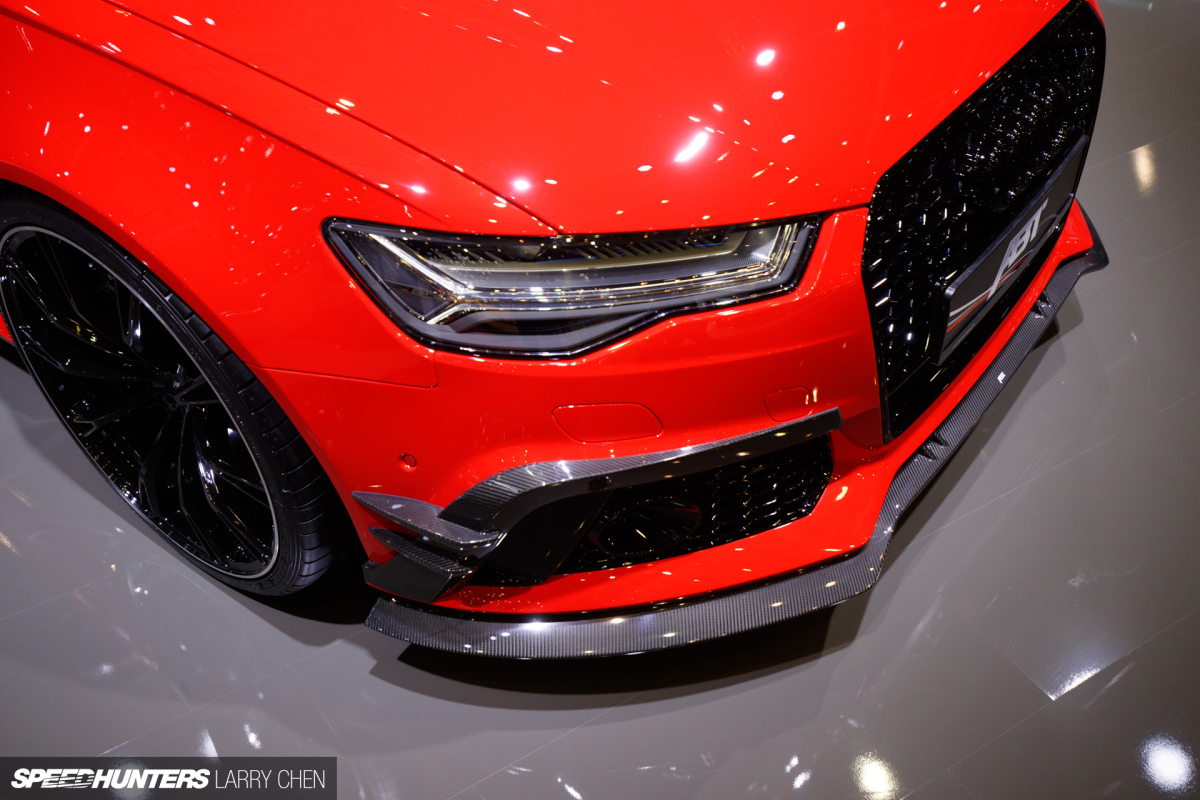 ABT also fitted height-adjustable suspension and refreshed the interior.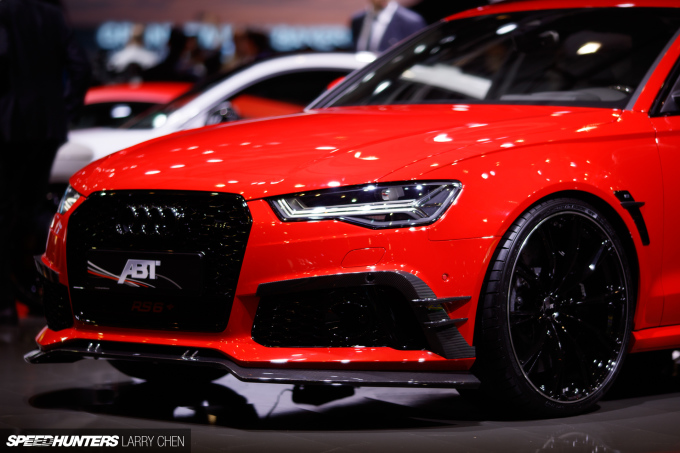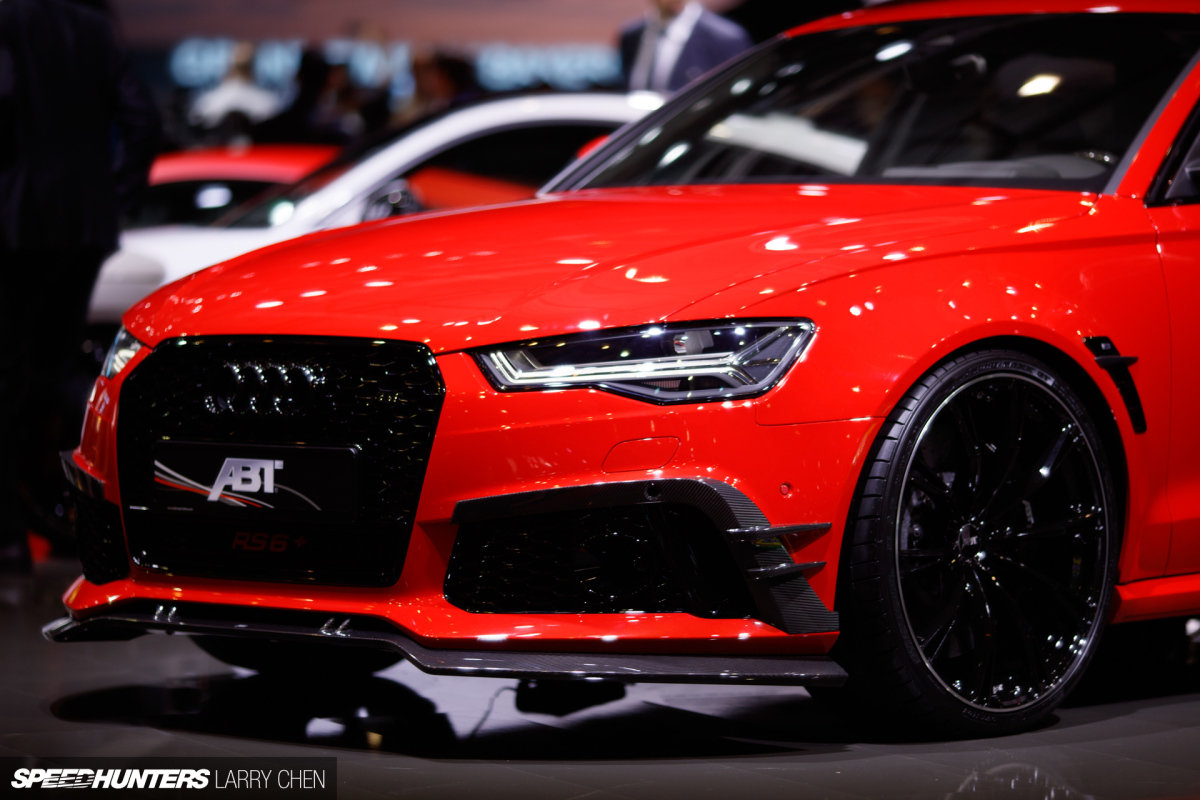 To finish it off, a set of ABT Sport 22-inch wheels are fitted with 295-wide tires at all four corners.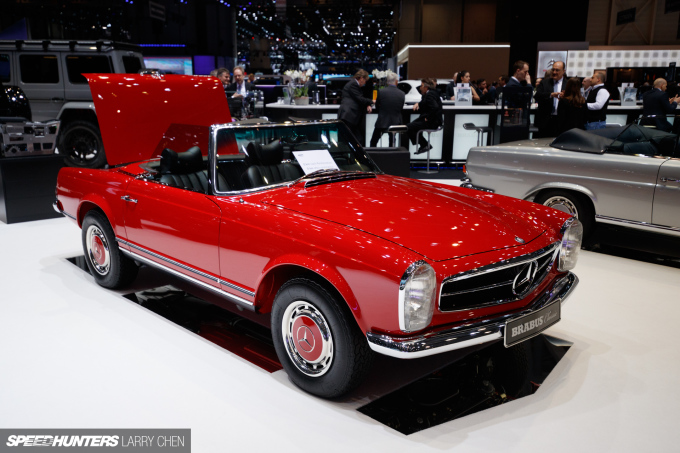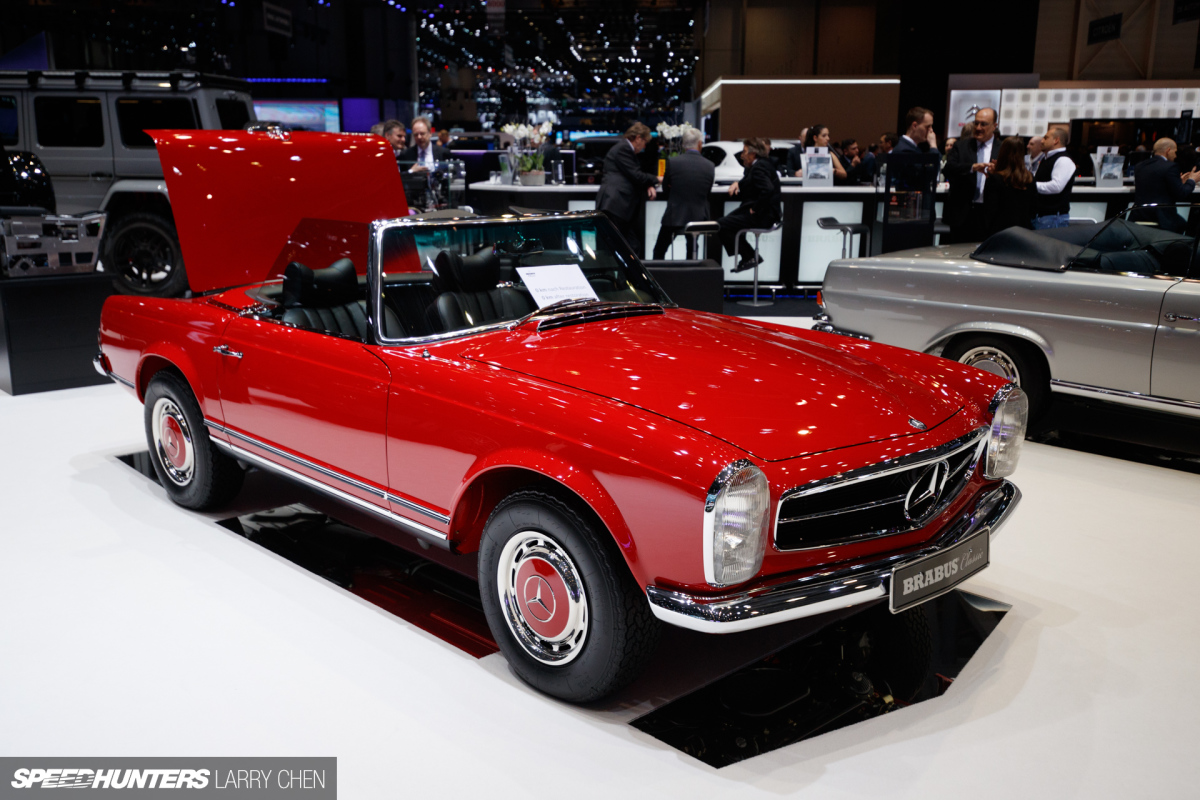 Next up, I stopped at Brabus, but it wasn't the new stuff that caught my eye first. It was the selection of classic Mercedes-Benz vehicles, all of which had been painstakingly restored to better-than-new condition.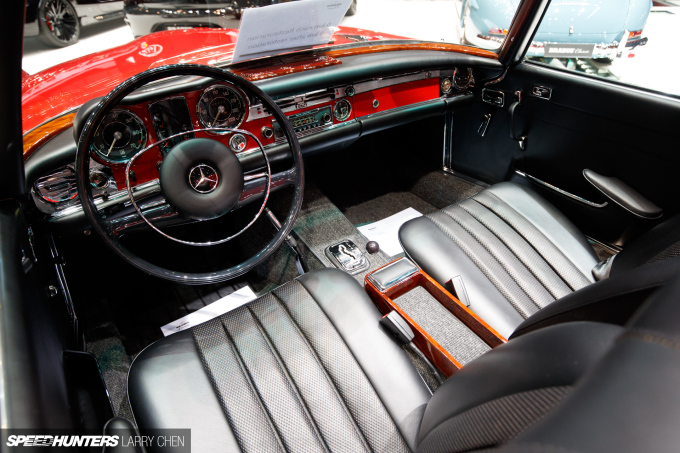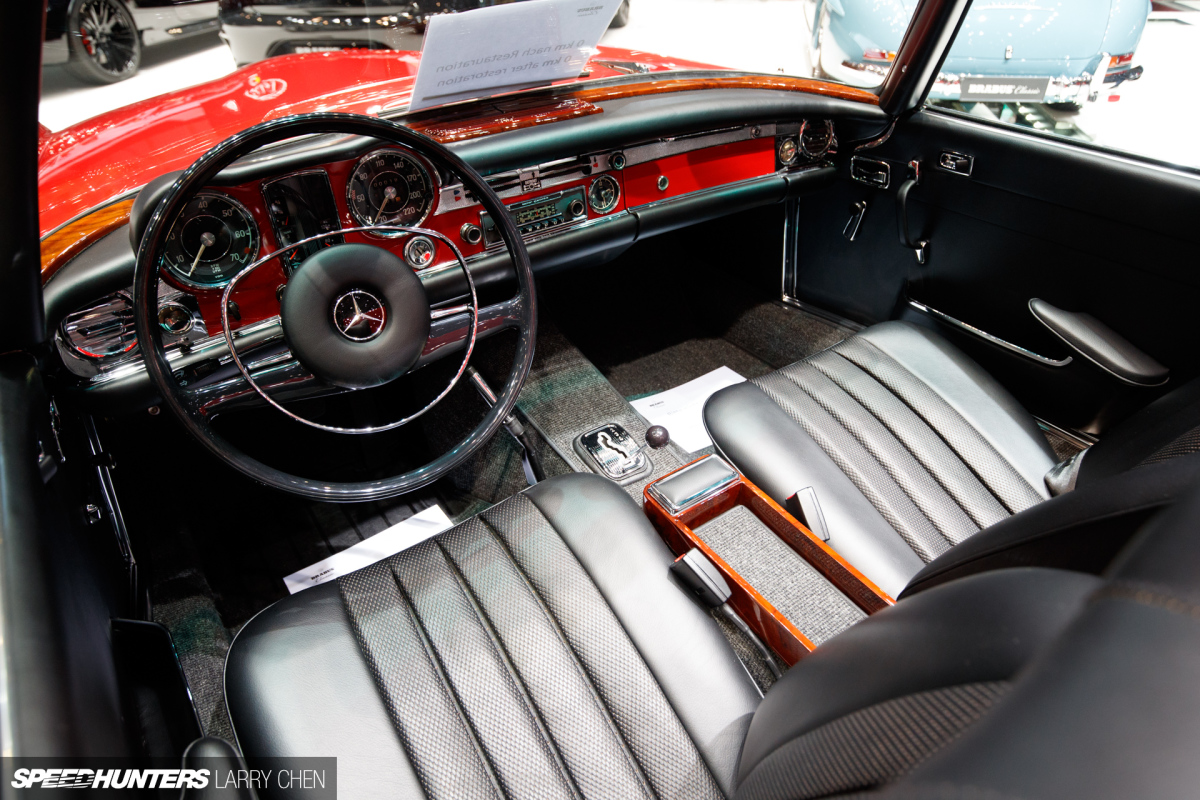 As Brabus puts it, these are zero kilometer restorations. They even have warranties like new vehicles; two years, unlimited miles.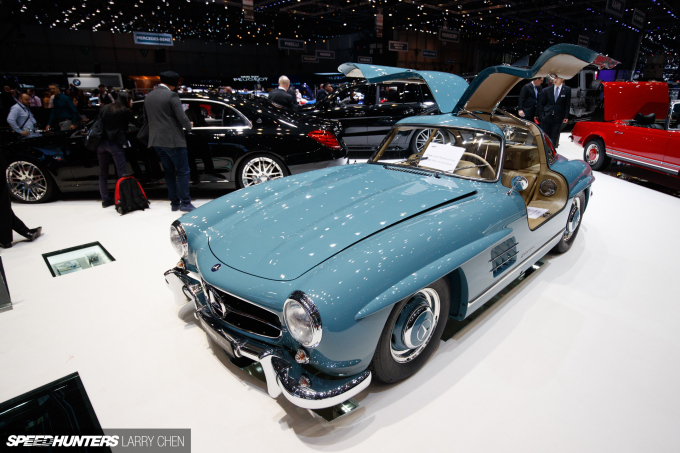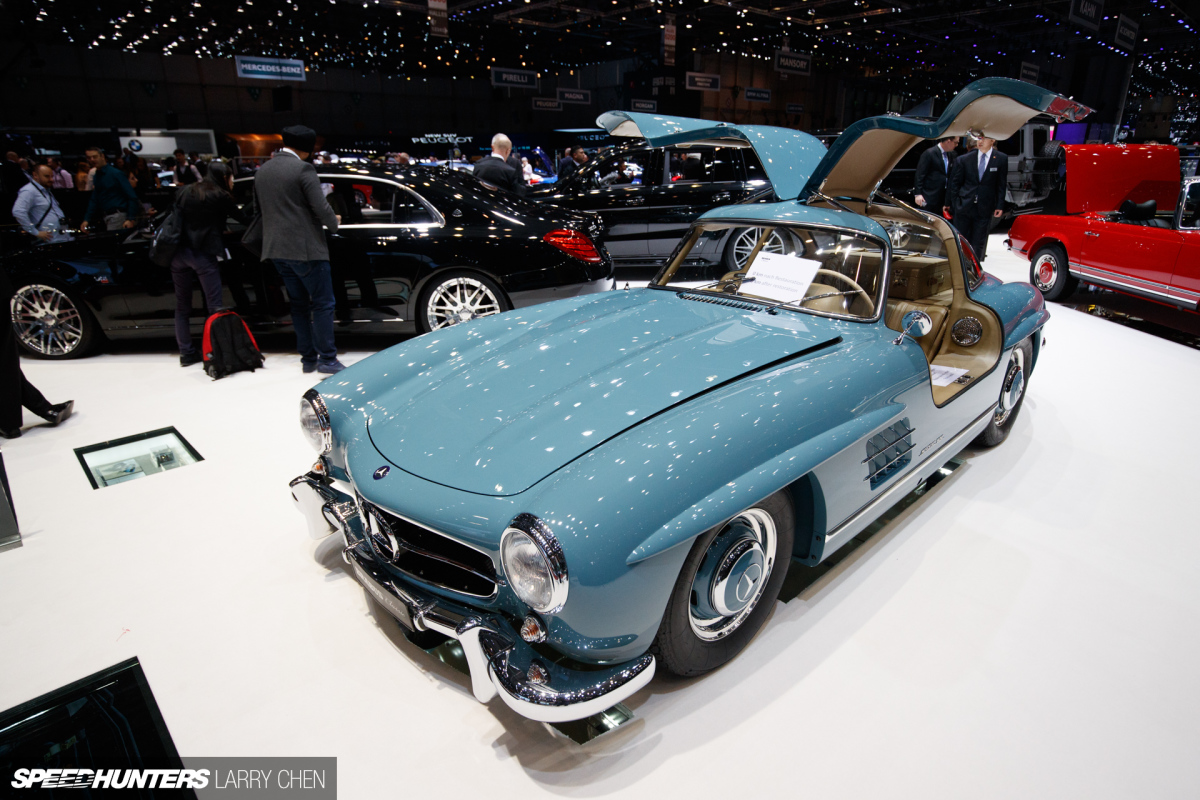 All of the cars are restored in-house at Brabus in a division called Brabus Classic. It's great to be able to see what this Gull Wing would have looked like when it was brand new all those years ago.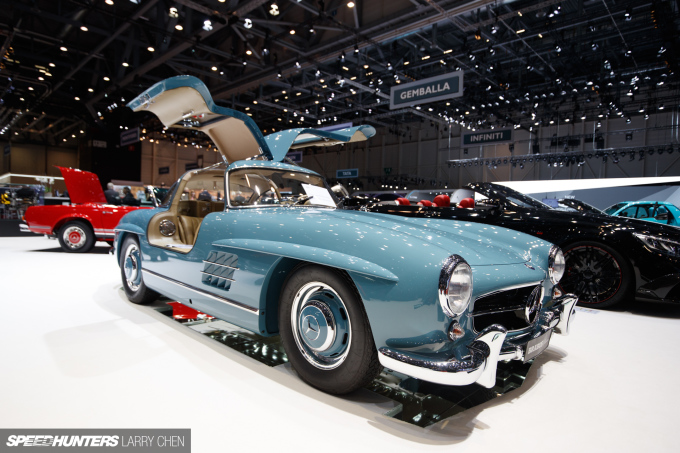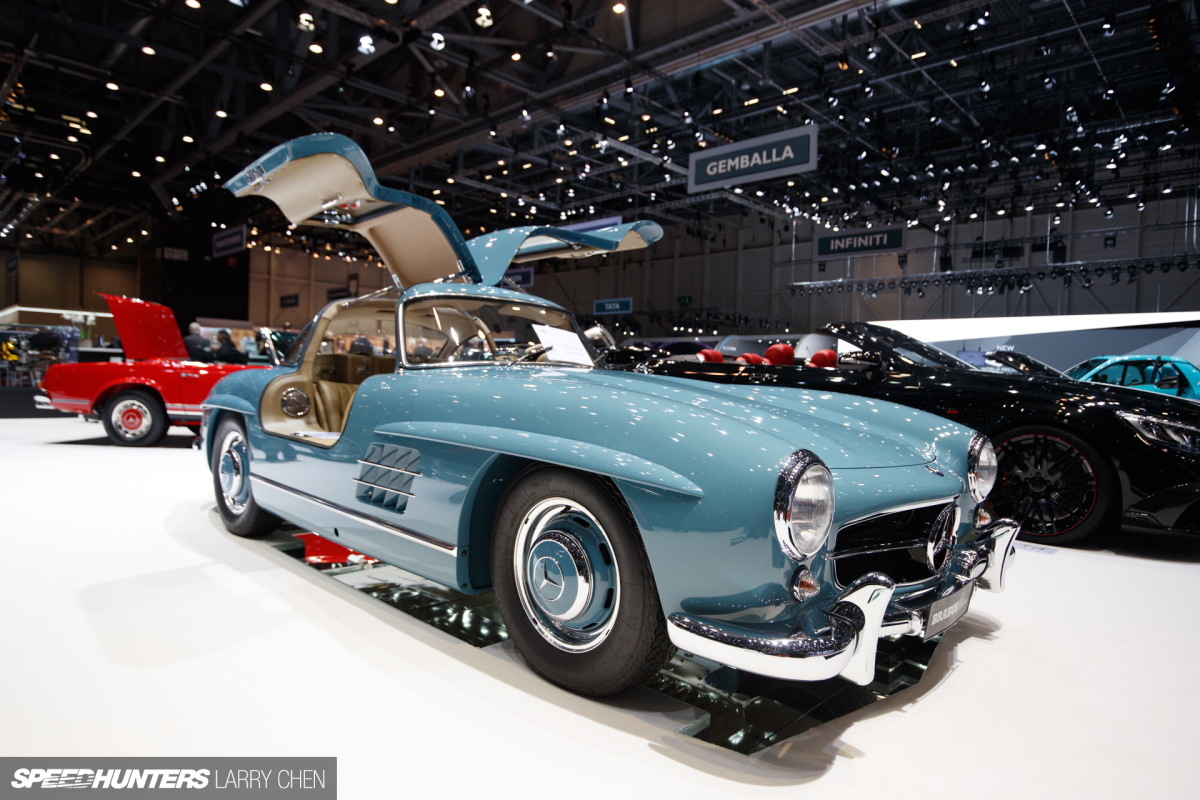 Each restoration is tailored for the type of car, which means the man-hours put into each one ranges from 1500 to over 4000 hours.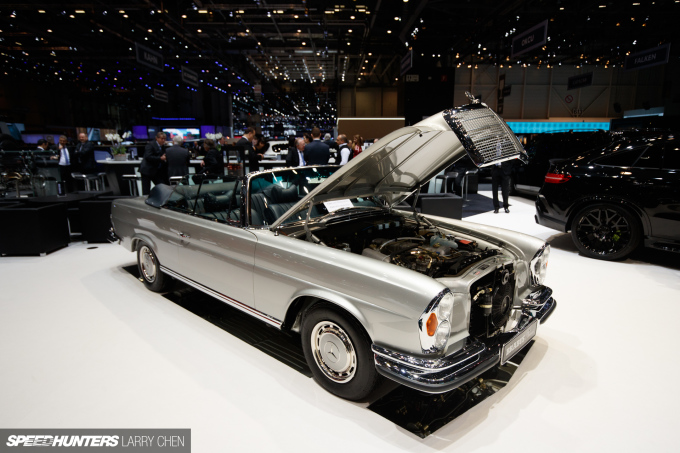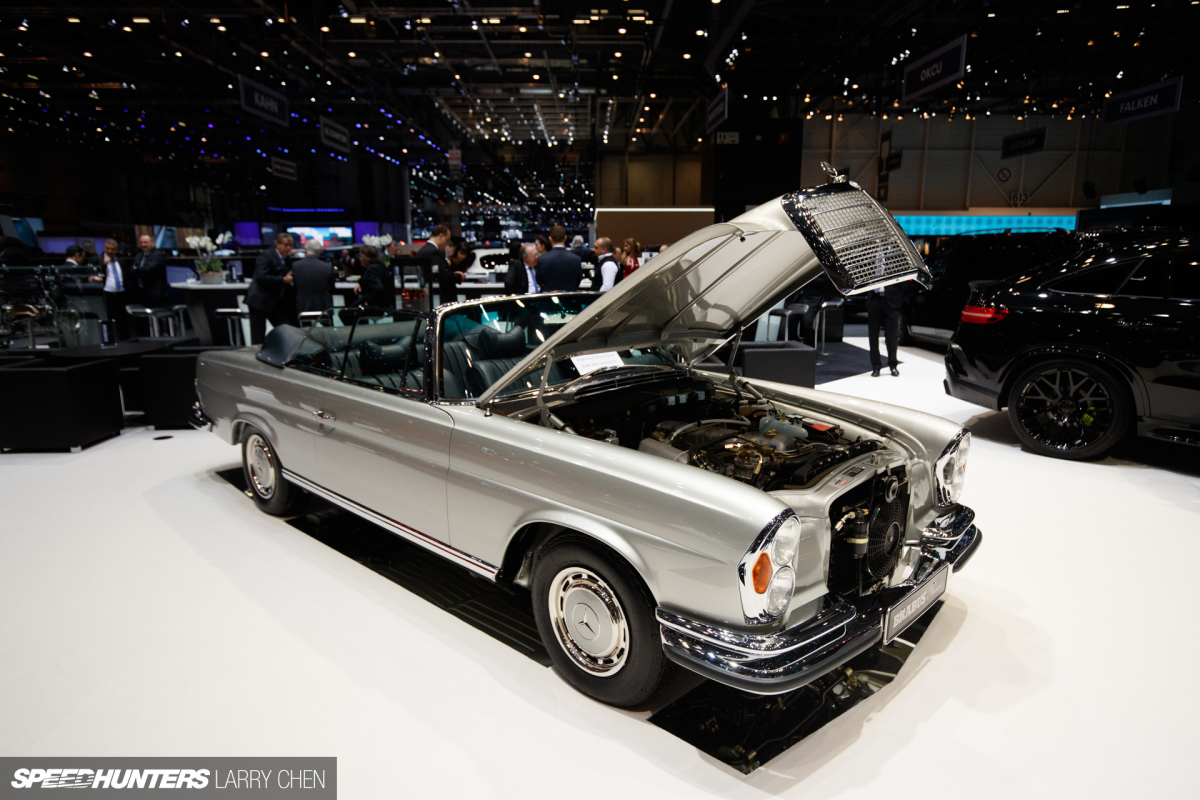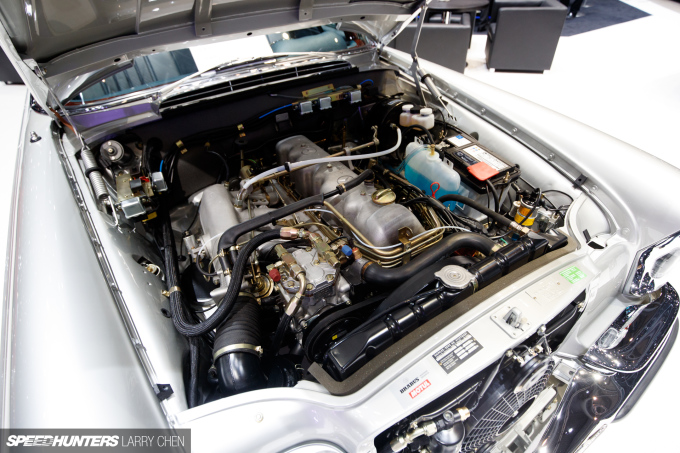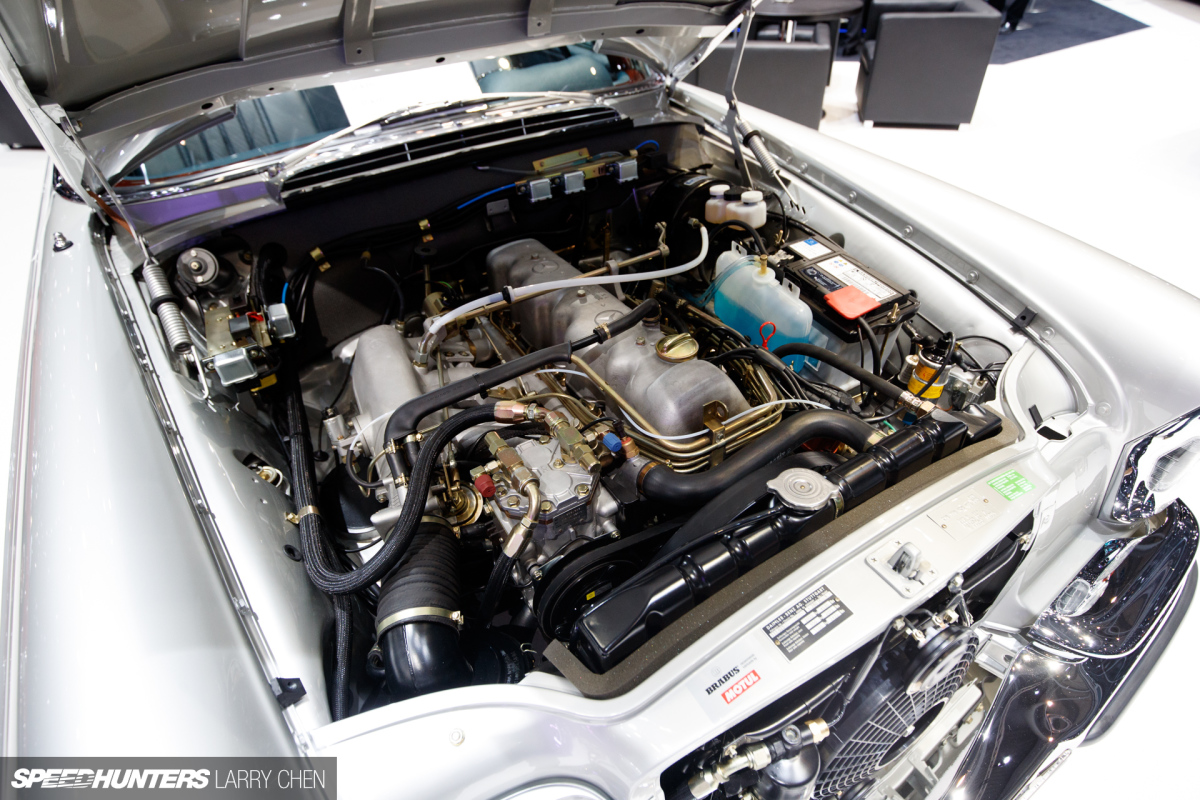 Now that's an engine bay you could eat off! I am a lover of all cars, and it's really cool to see what Brabus is doing with older vehicles.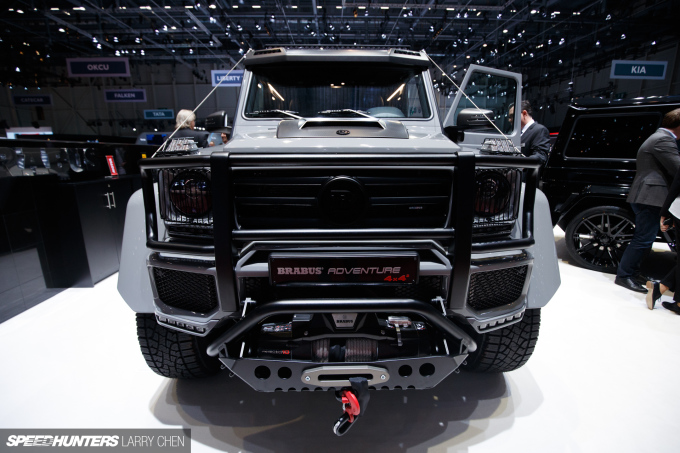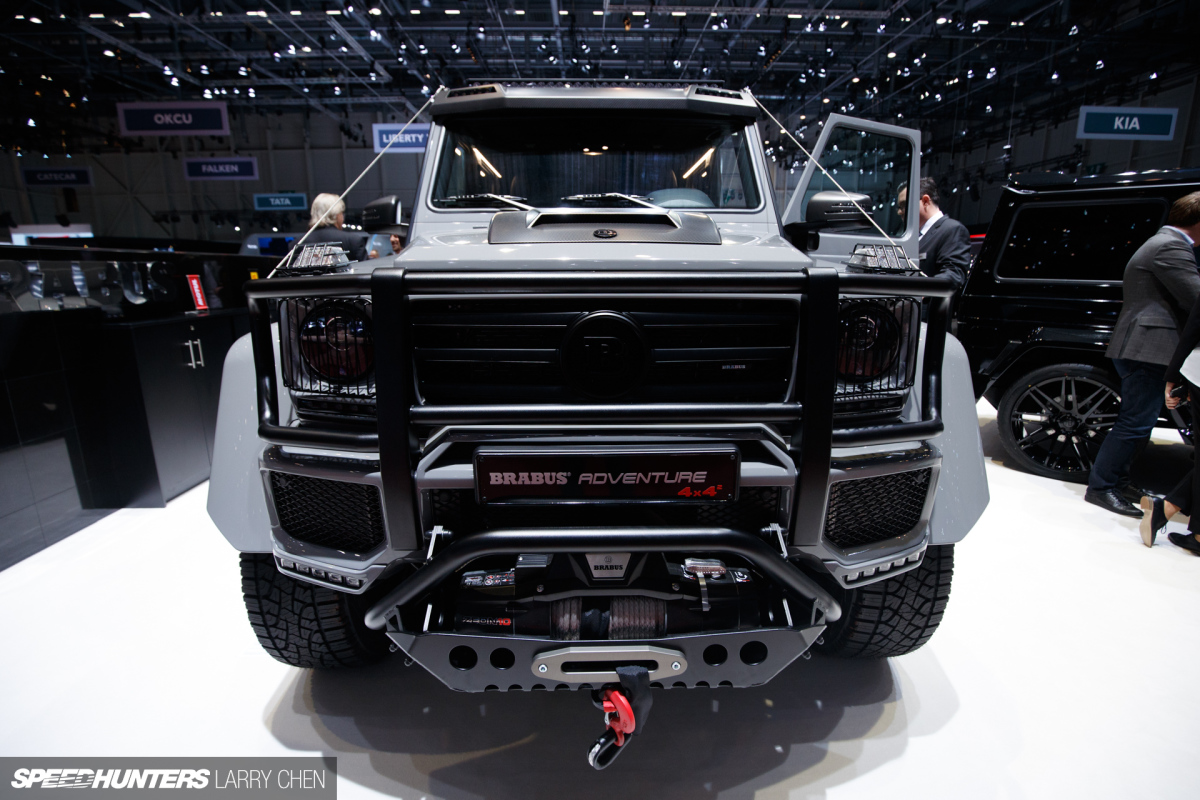 As for new models though, one that stood out to me was the Brabus 550 Adventure 4×4².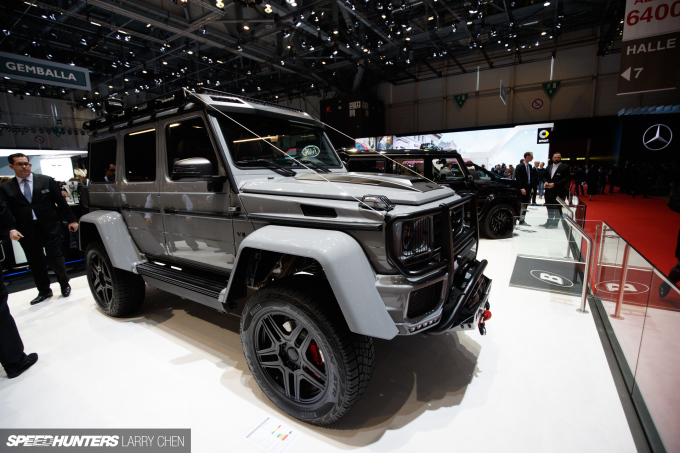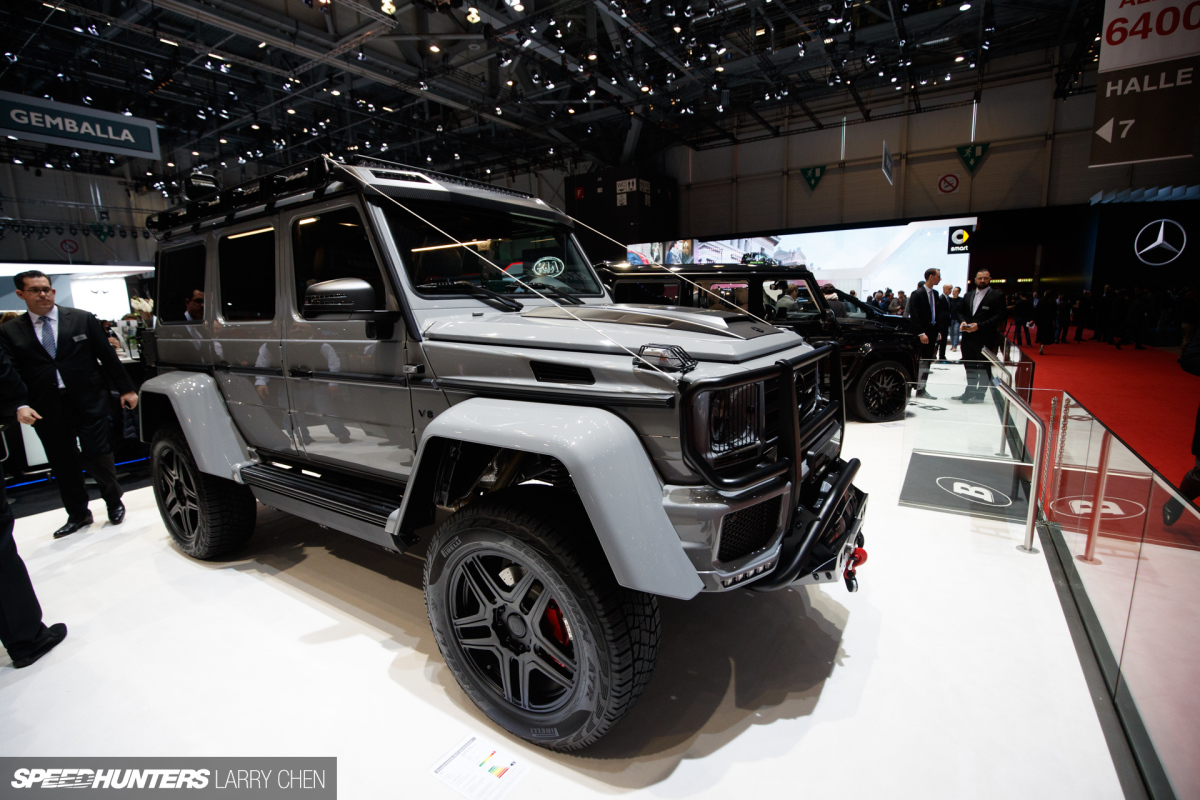 The power output is very generous for an off-road vehicle with 542hp and 590lb-ft of torque. In the real world, this thing will go 0-100km/h (62mph ) in just 6.7 seconds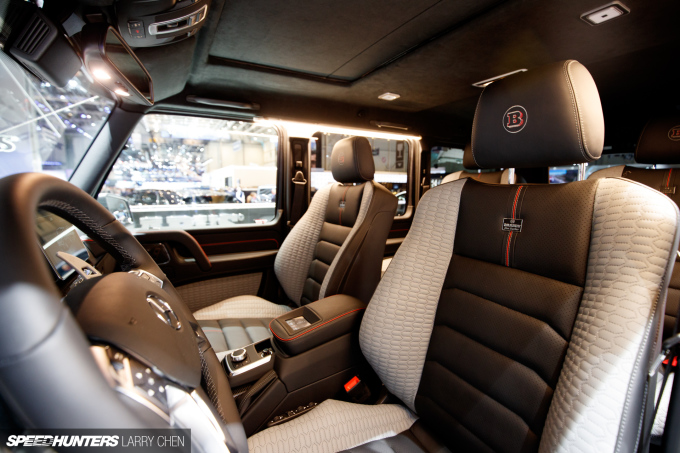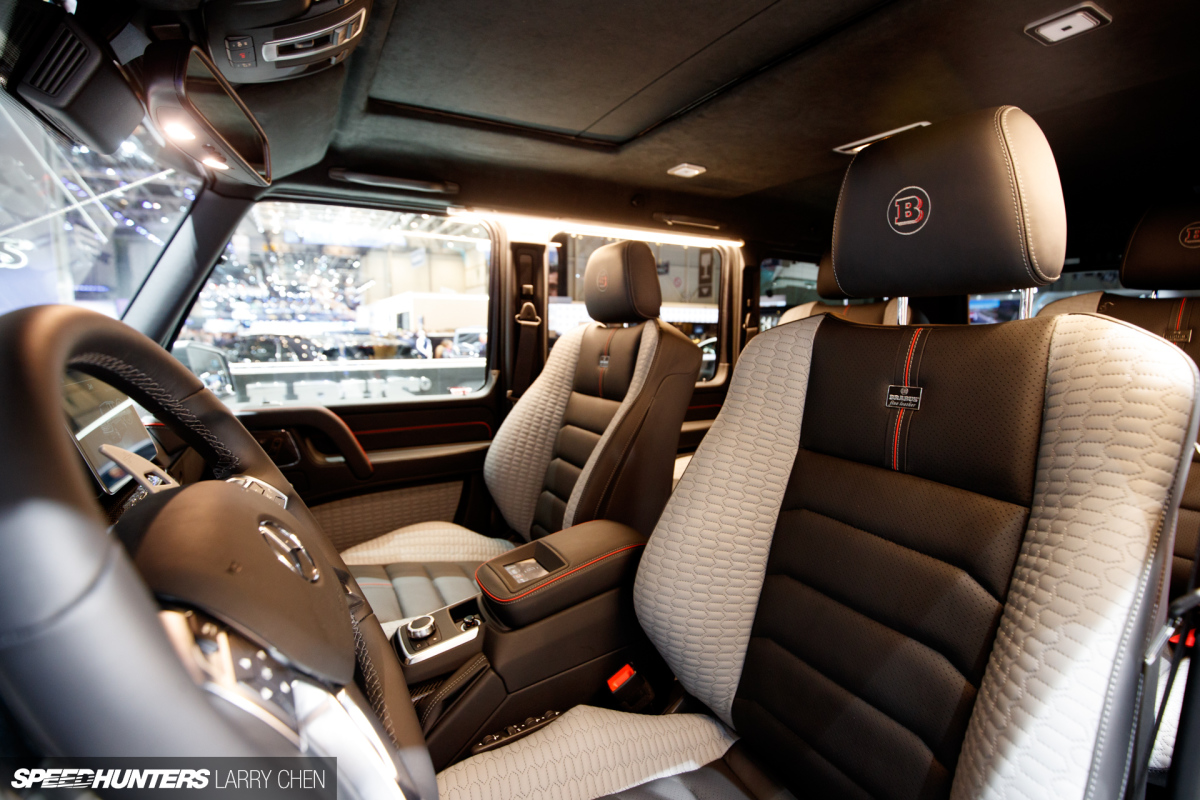 The interior is refinished with combination of Mastik leather and Alcantara.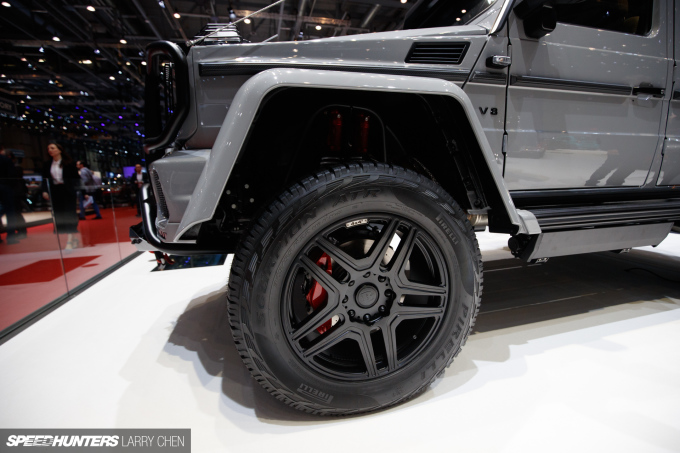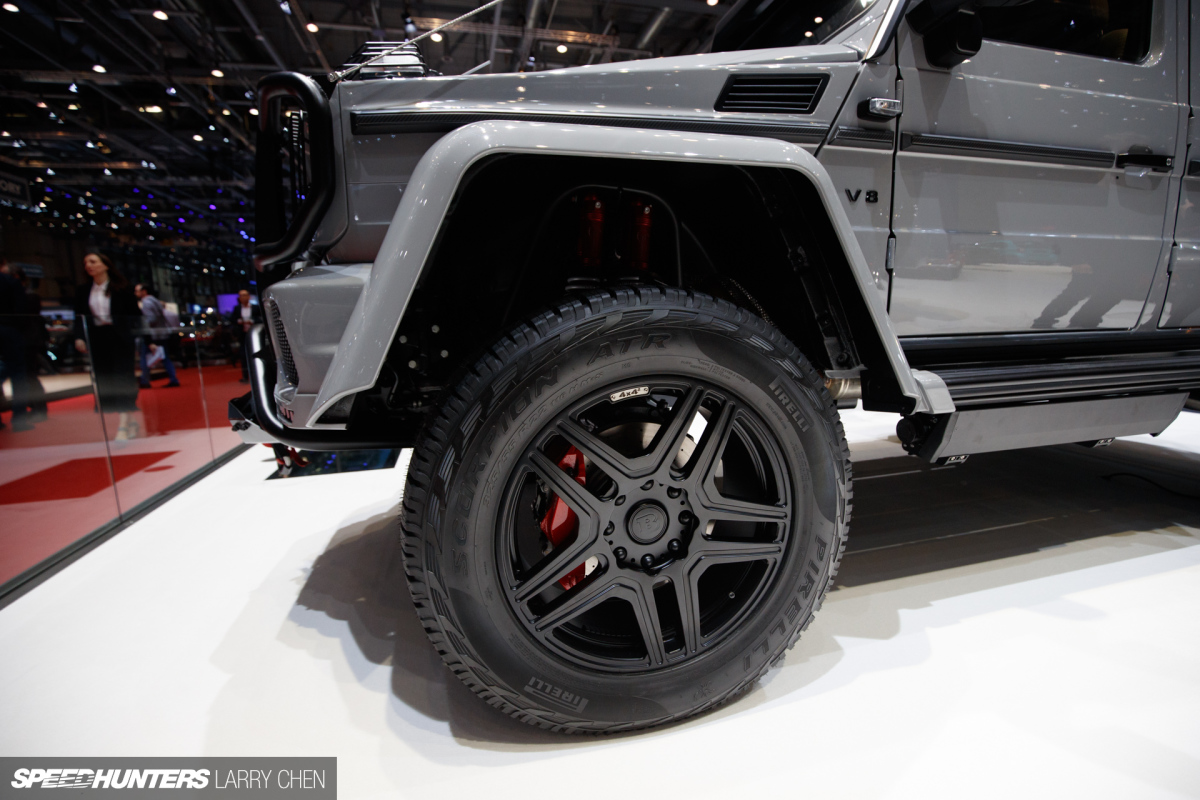 Aside from the winch mounted on the front, the 550 Adventure 4×4² also has underbody armor in all the right places, as well as front and rear bumper guards ready to hit up some serious trails.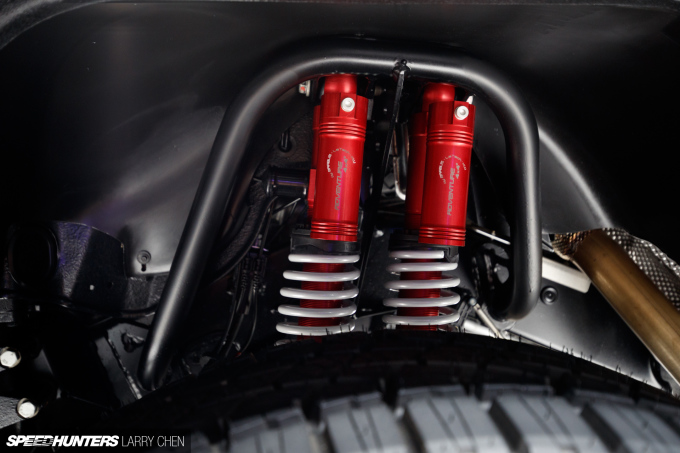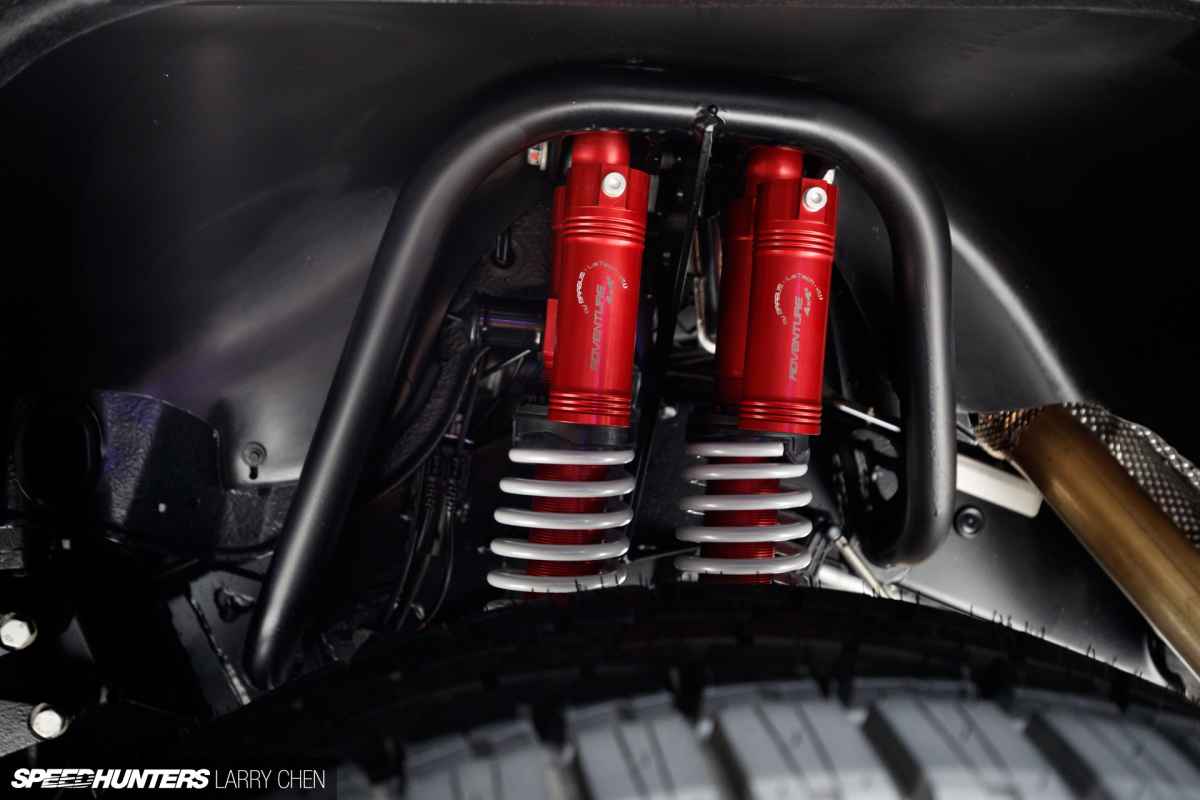 It even has adjustable suspension for rock or mall crawling.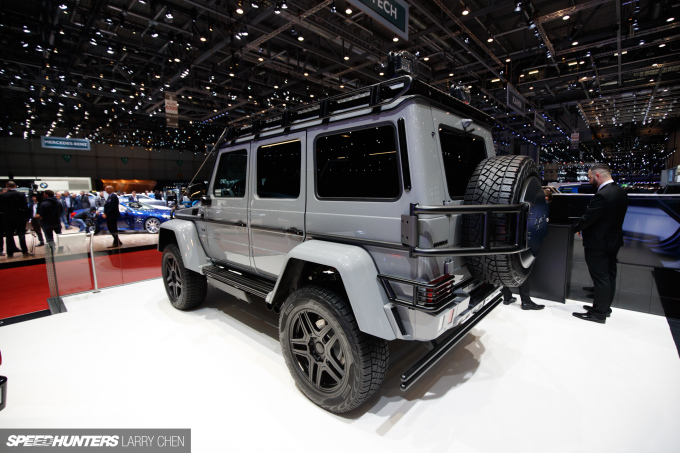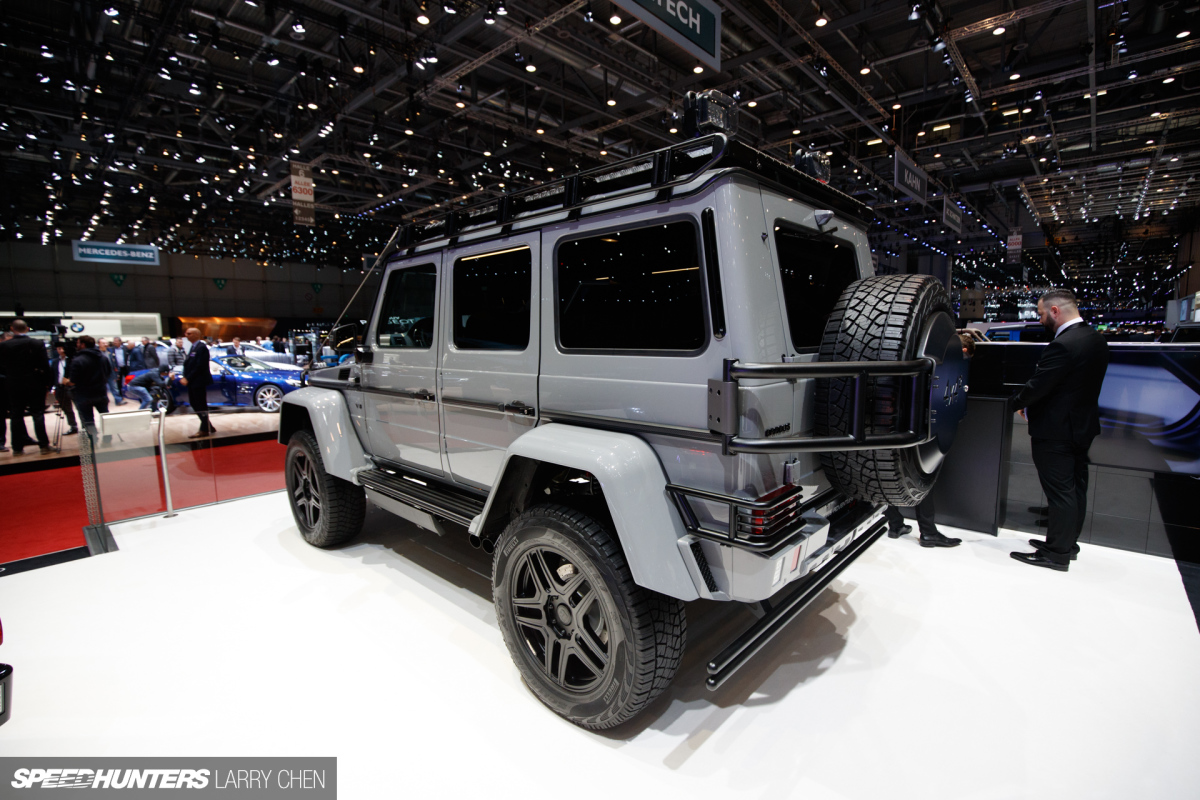 I love the way G-wagens look with the spare tire exposed, and this one is no exception with a swing arm mechanism due to the larger wheel and tire size.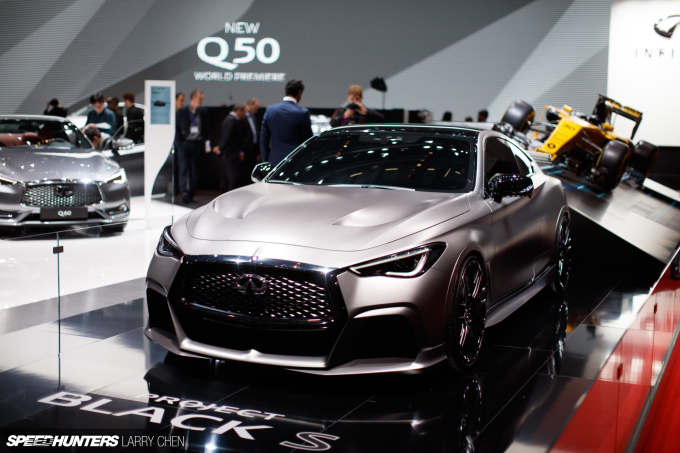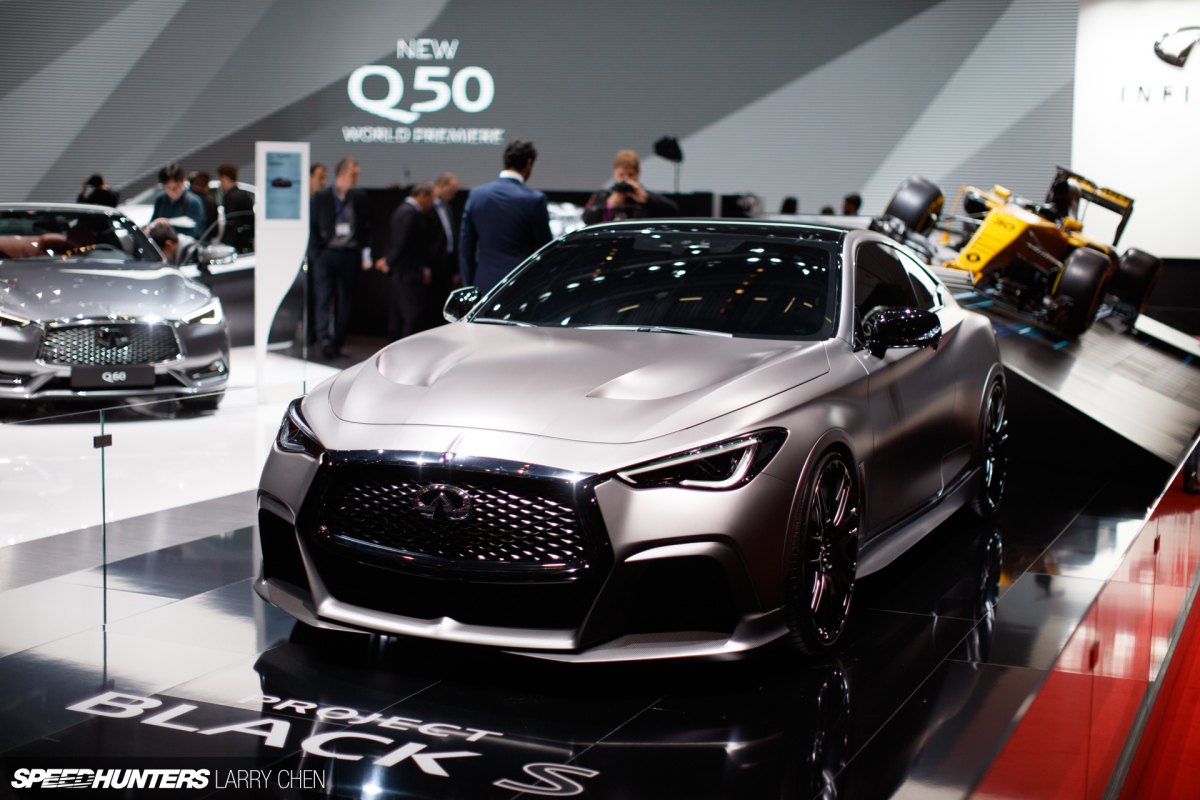 Infiniti's Project Black S is based on the Q60 sports coupe and was developed in collaboration with Renault's F1 division.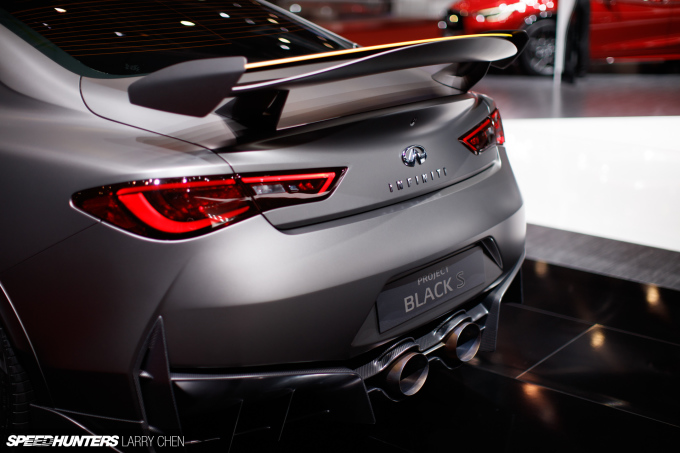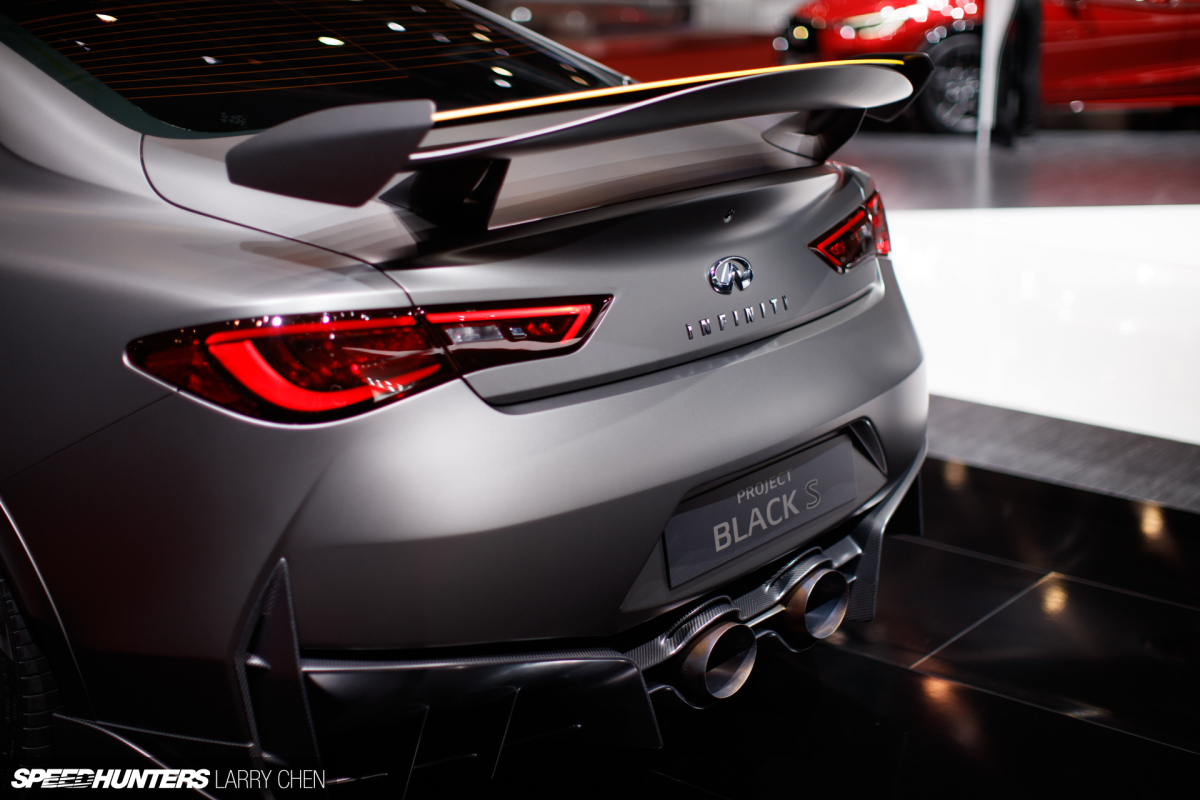 The car looked extra good in its matte grey paint finish with carbon fiber touches and heat-oxidized titanium exhaust pipes.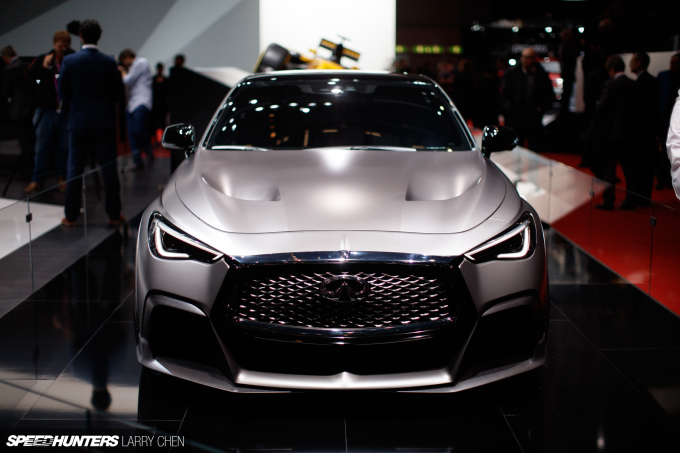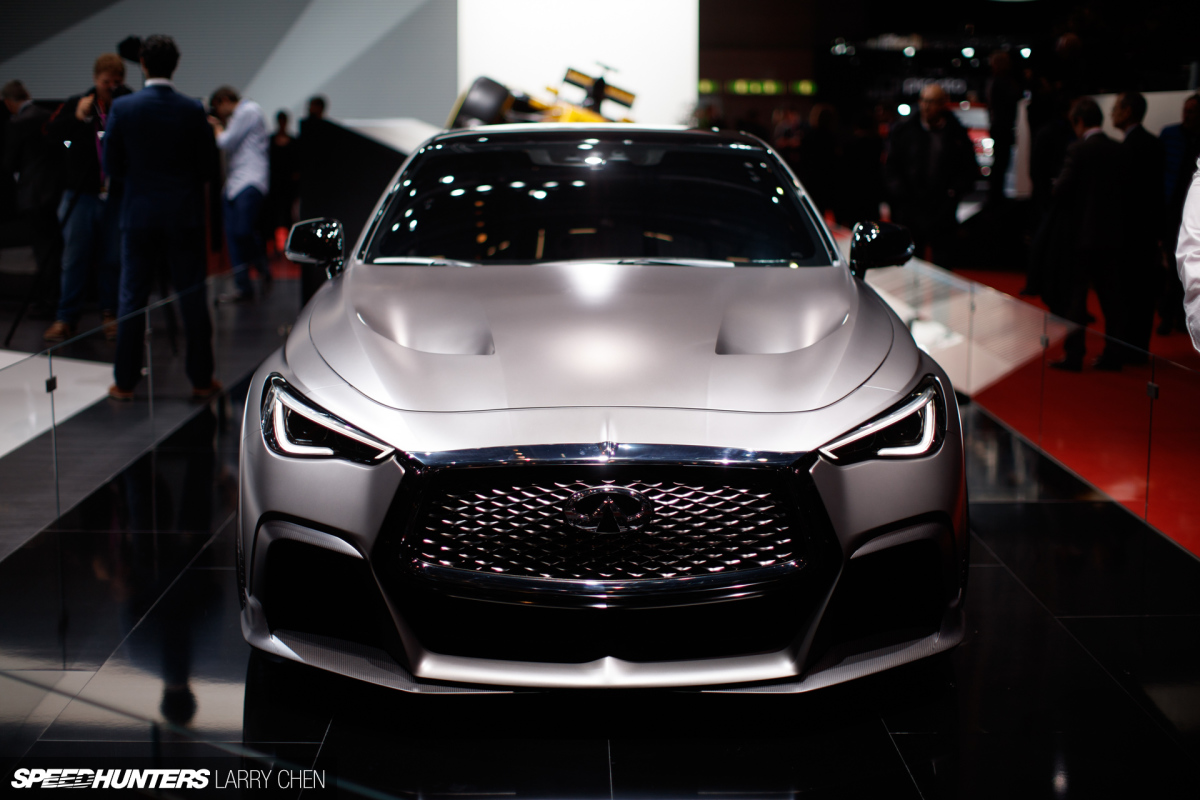 Just like in Formula 1 cars, the Black S has an energy recovery system that takes kinetic energy from braking as well as heat from exhaust gases, and stores it in lithium-ion batteries. That in turn eliminates turbo lag which boosts the output of the twin-turbo 3.0-liter V6 by as much as 25 percent.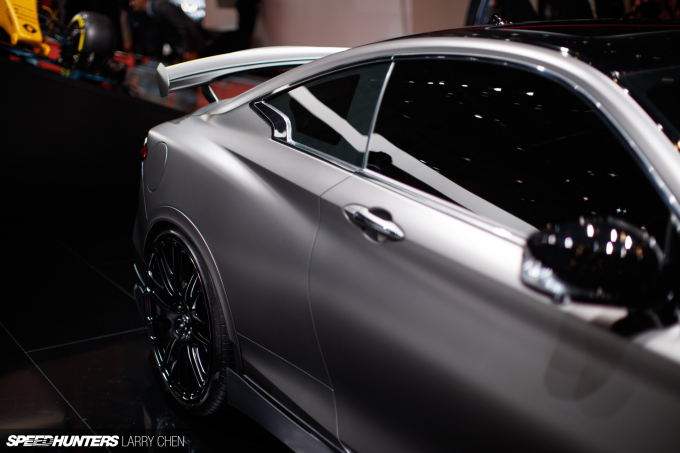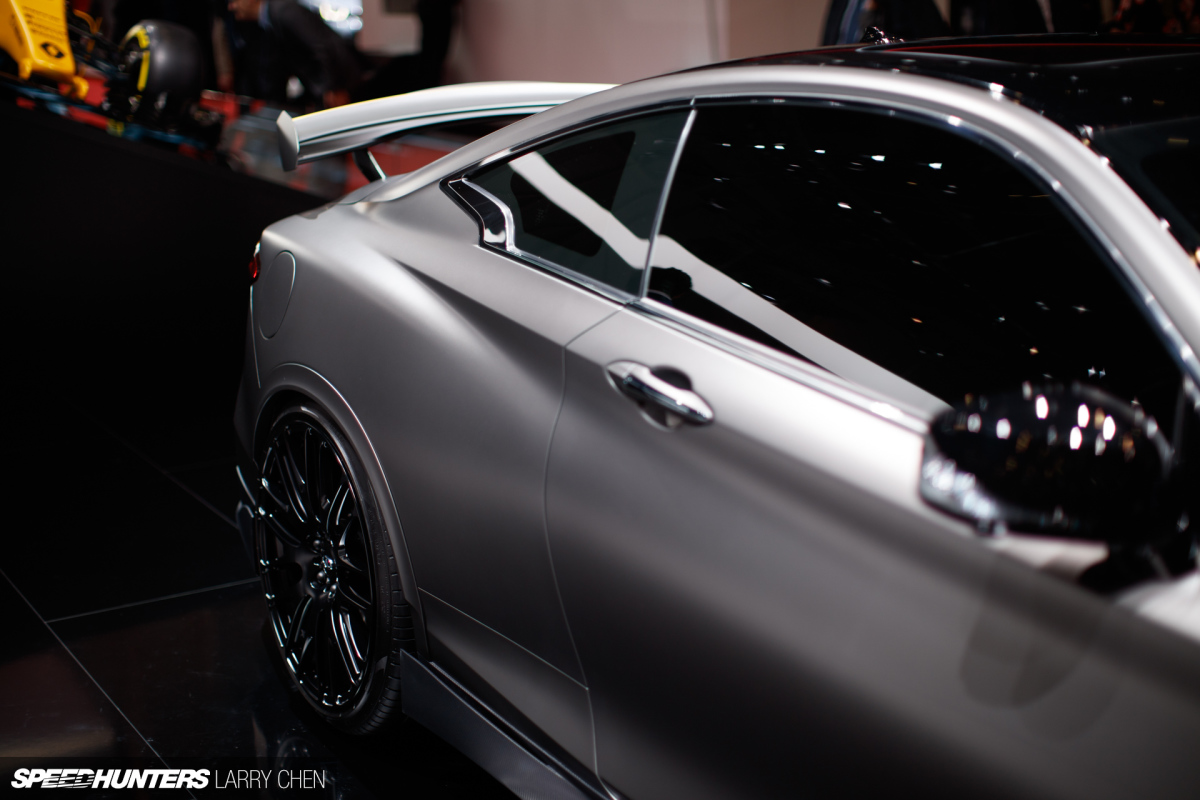 From this angle it almost looks as if there were some styling cues borrowed from the GT-R.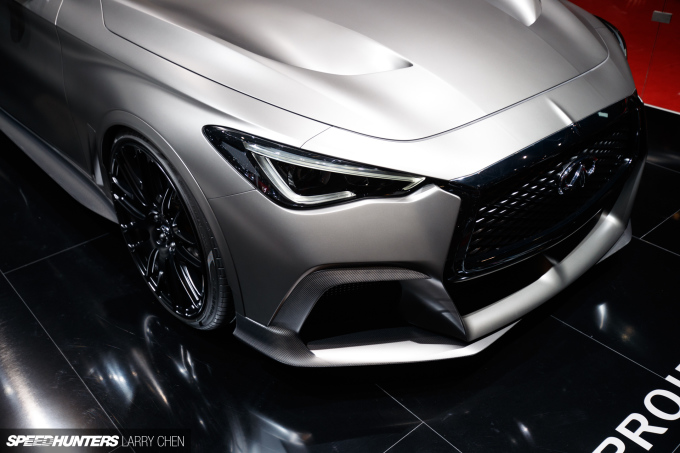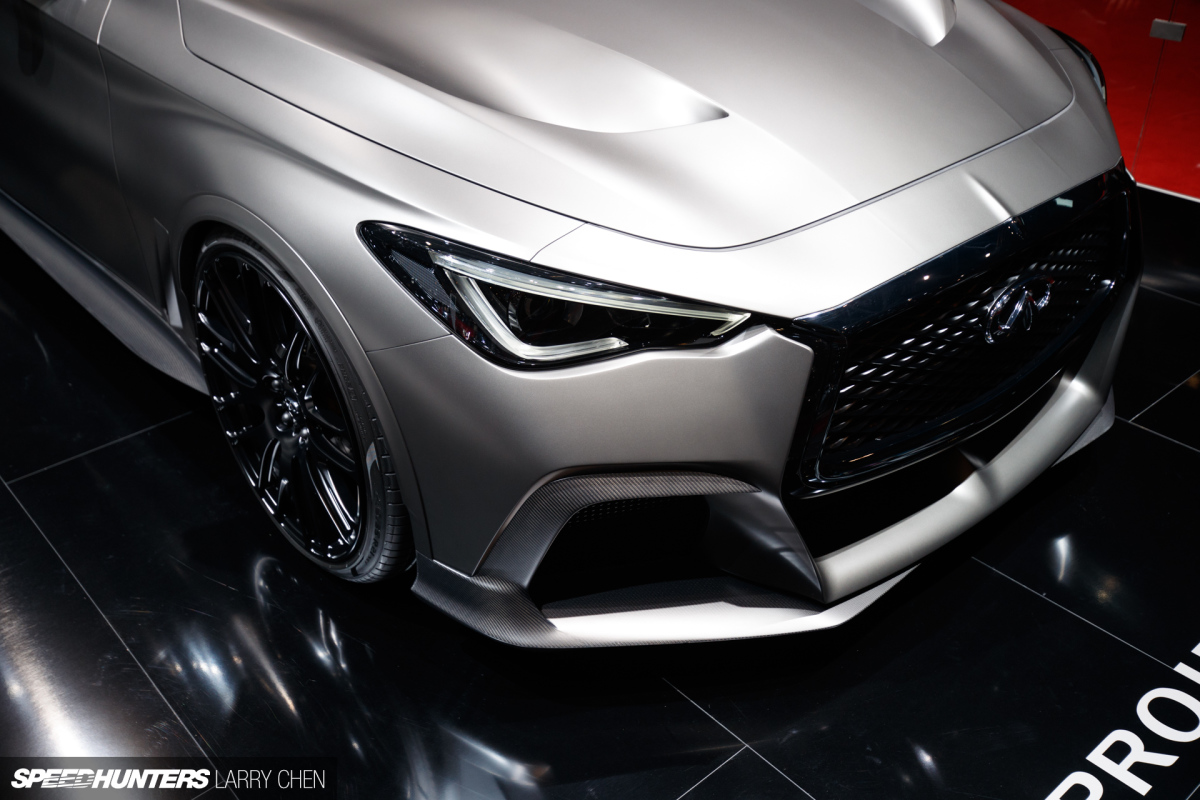 While this is just a concept car, I'm sure you'll all agree that it would be awesome to see something like this on the road.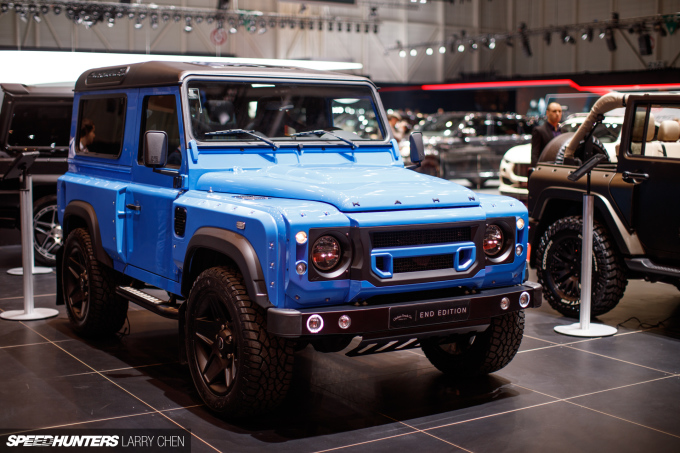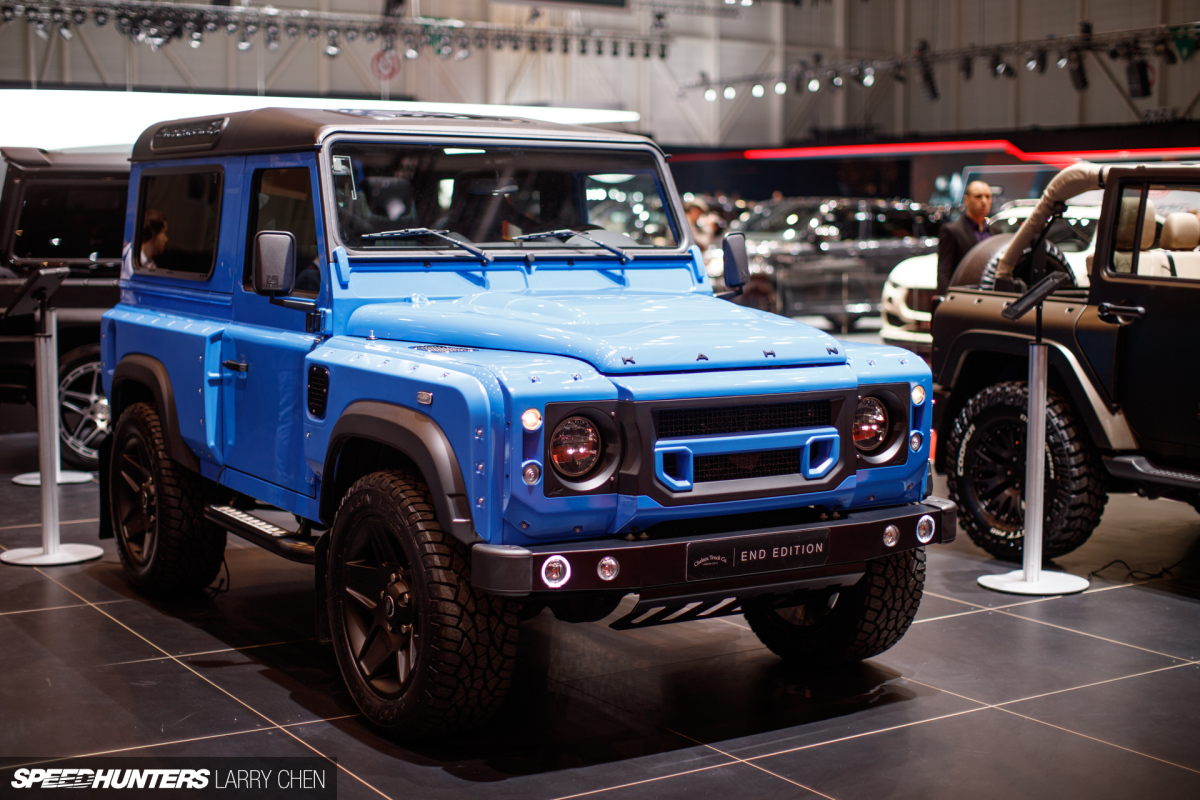 We rarely see any Land Rover Defenders in North America, so even stock ones are special to us.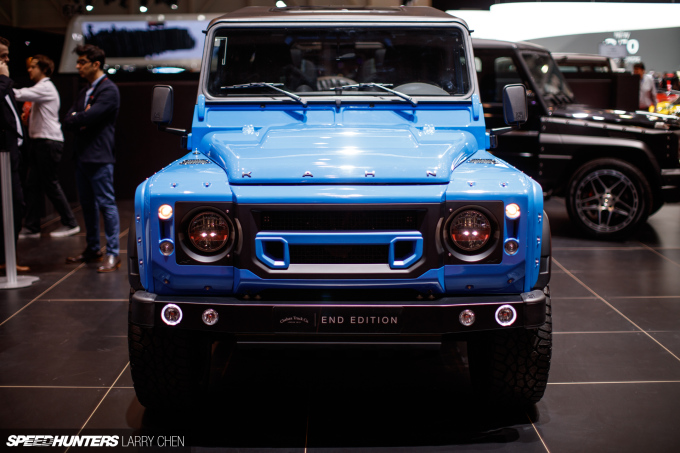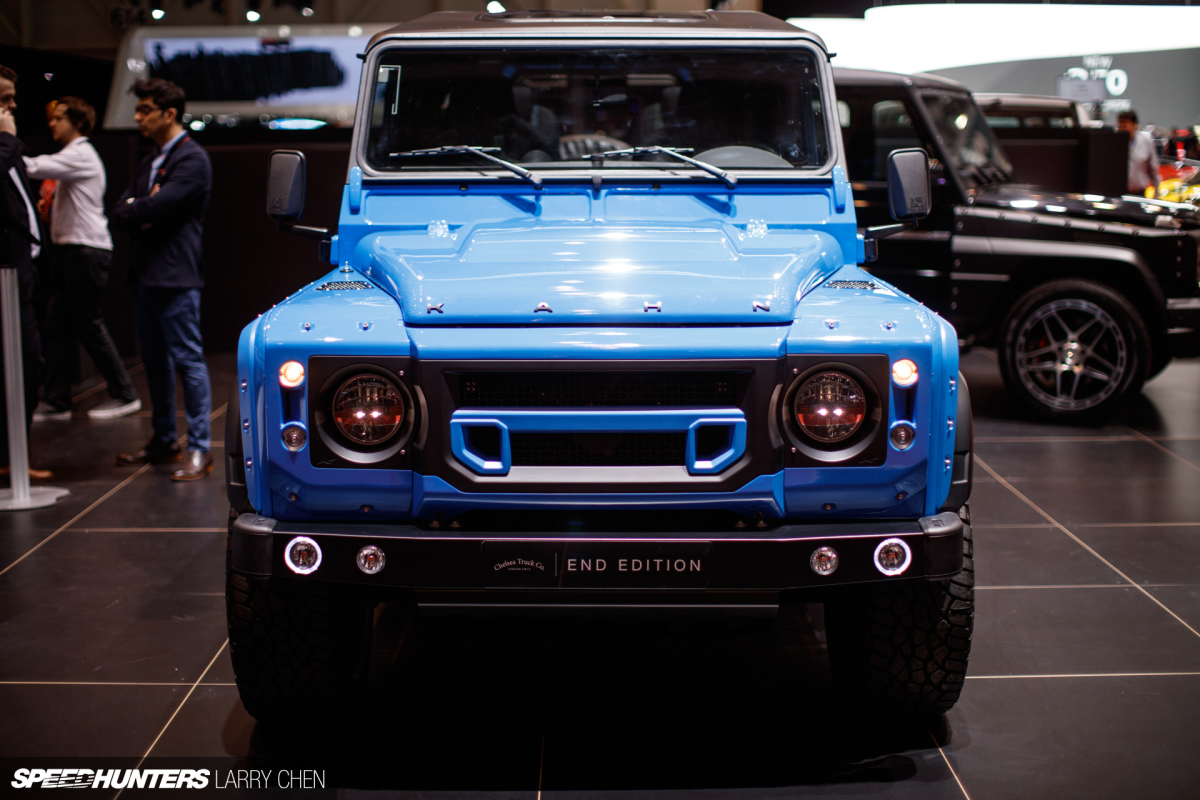 This 'The End Edition' from Kahn Design pays homage to the Defender and is just one of 25 built.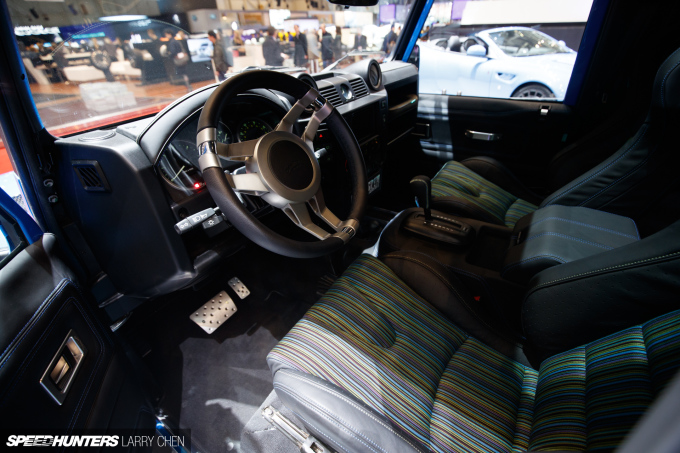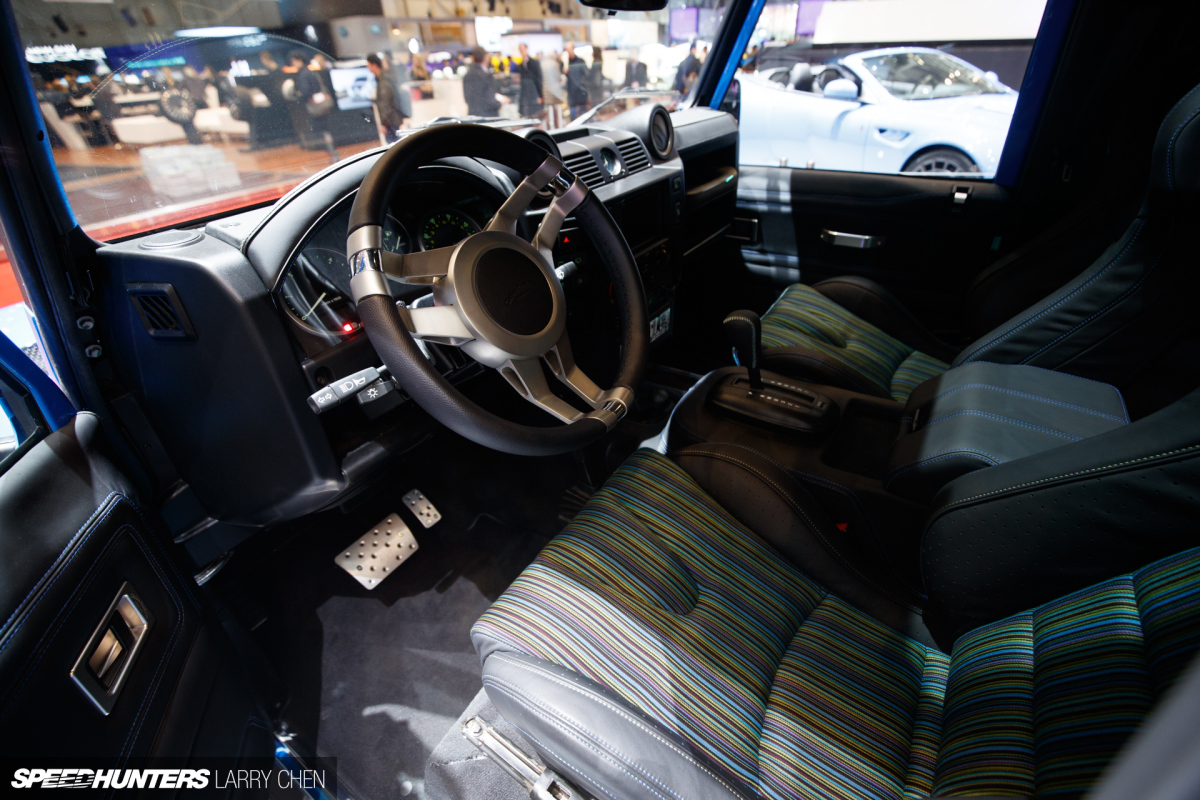 The seat centers are upholstered with lime and ecru lamb's wool from Abraham Moon's Boutique Fabric Collection.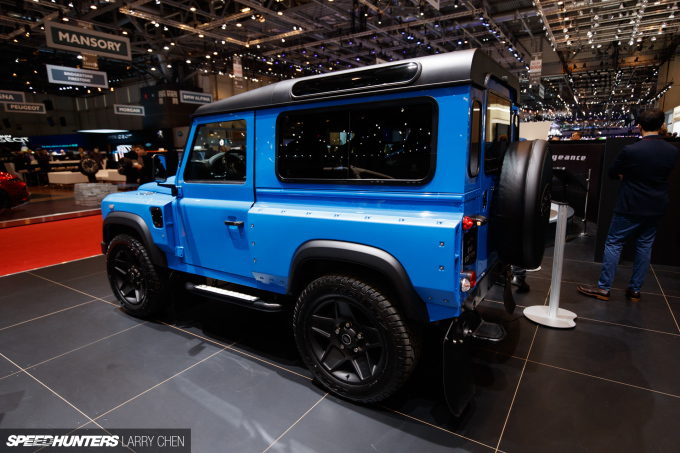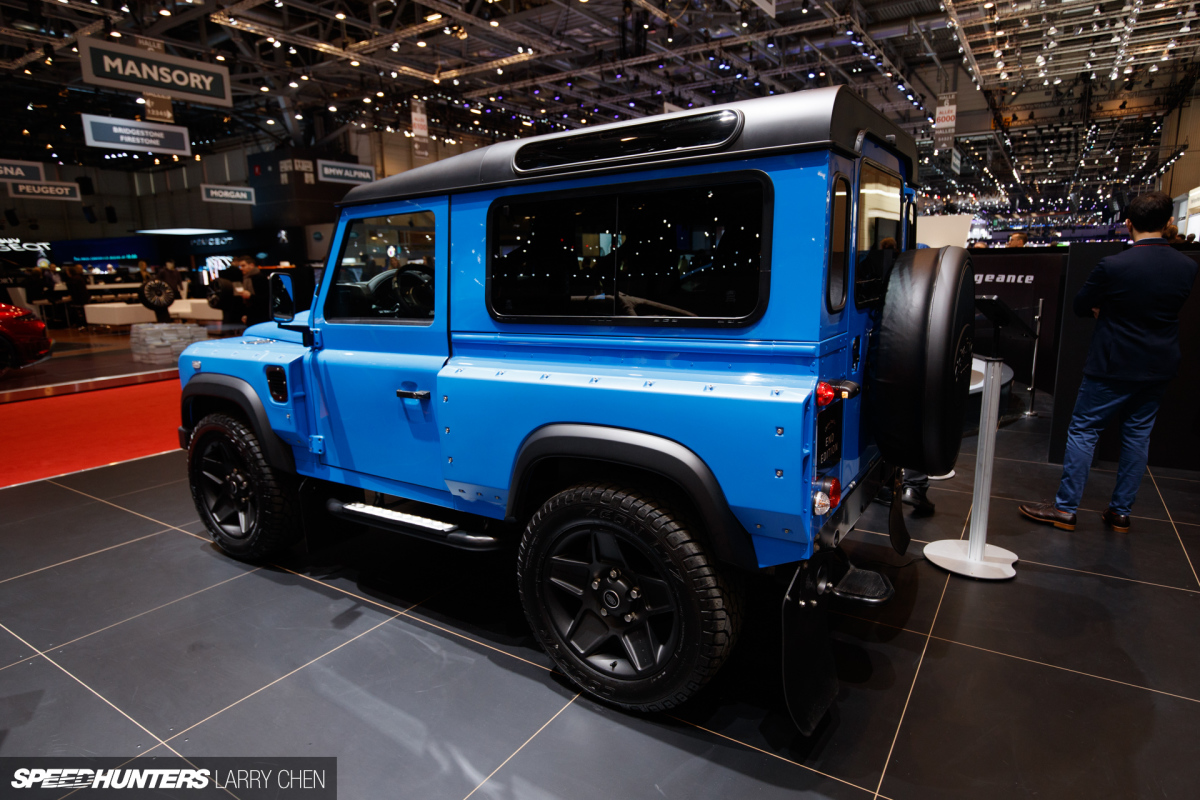 This truck looked fantastic and it really stood out on the show floor.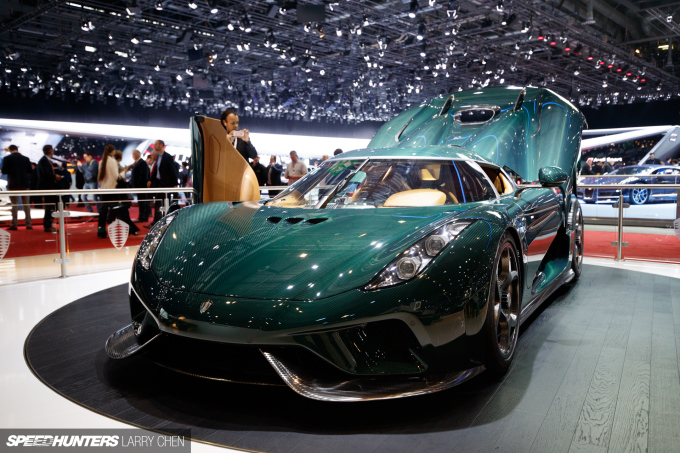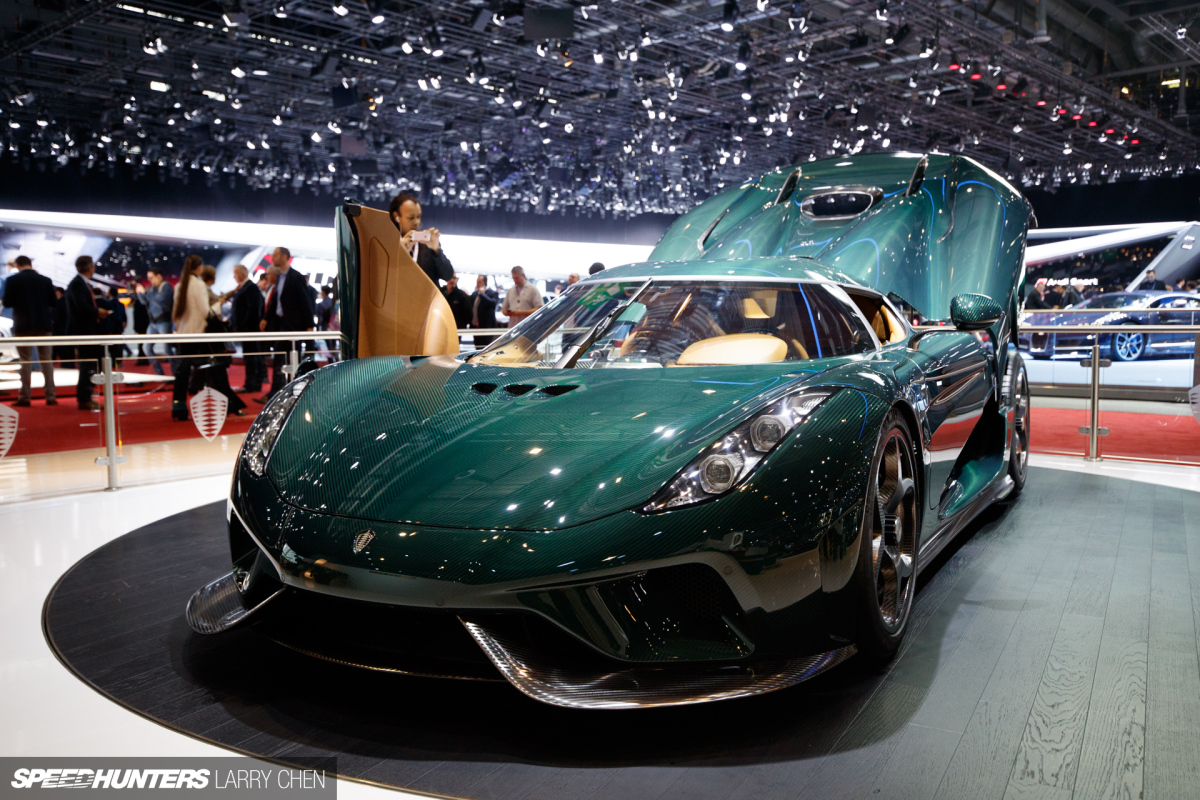 My last stop for the day was the Koenigsegg booth. This company is single-handedly changing up the hypercar game.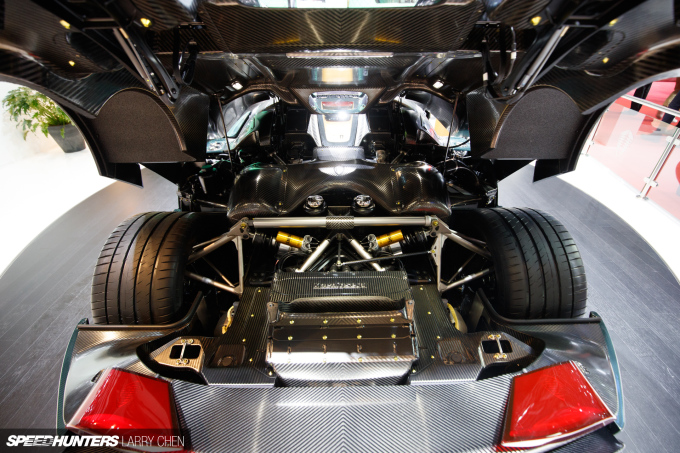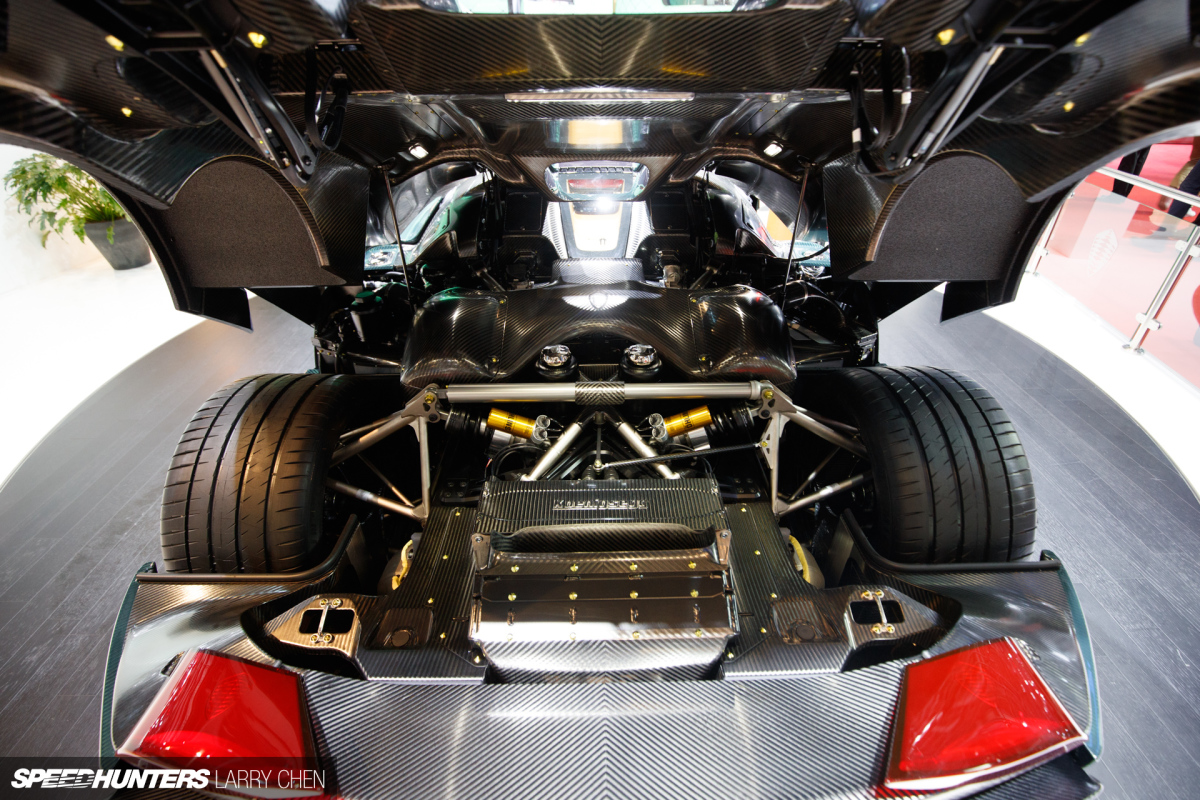 If the green carbon fiber was not impressive enough, the Regera is powered by a 5.0-liter twin-turbo V8 and an electric motor for a combined output of 1500hp and 2000Nm of torque.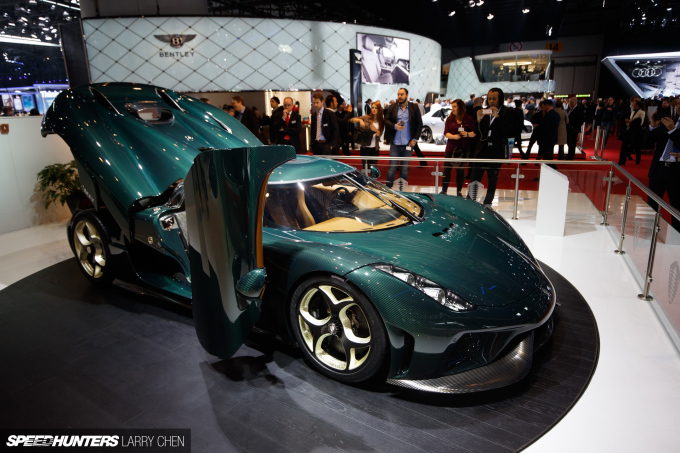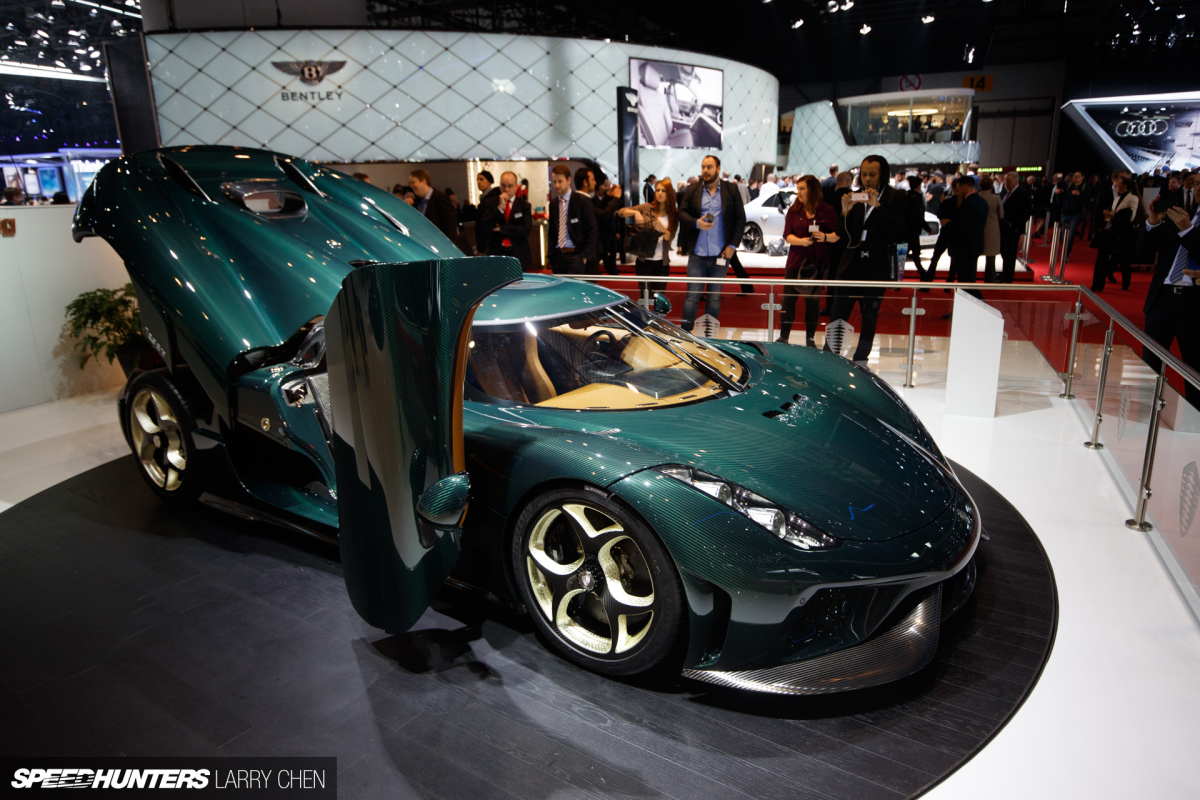 On top of that it's direct drive, and it can go from standstill to 250mph (402km/h) in less than 20 seconds.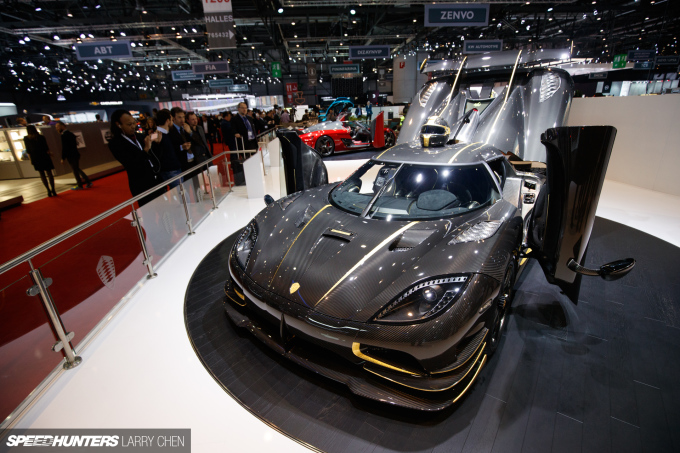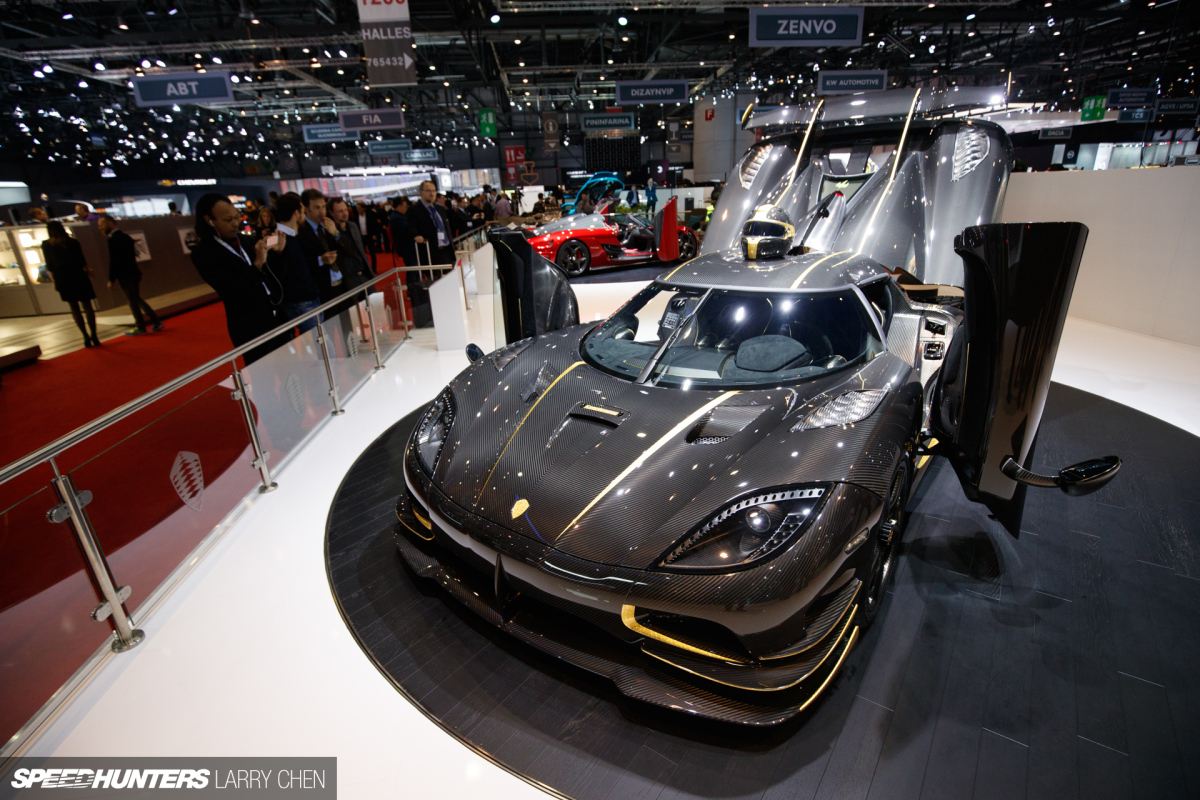 Parked next to the green monster was the Agera RS Gryphon, which boasts over 1 million dollars worth of gold accents.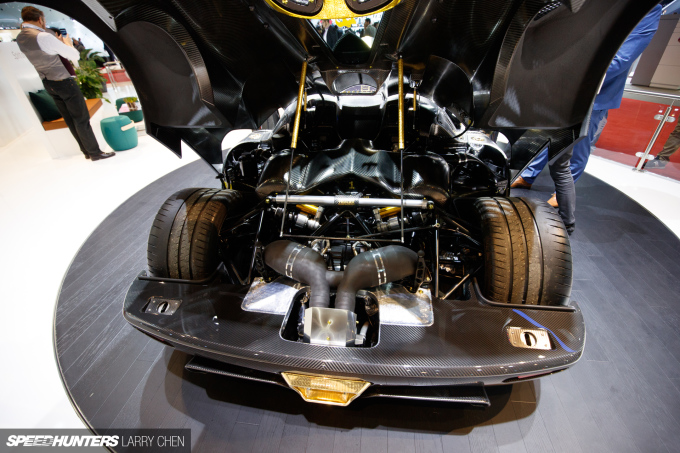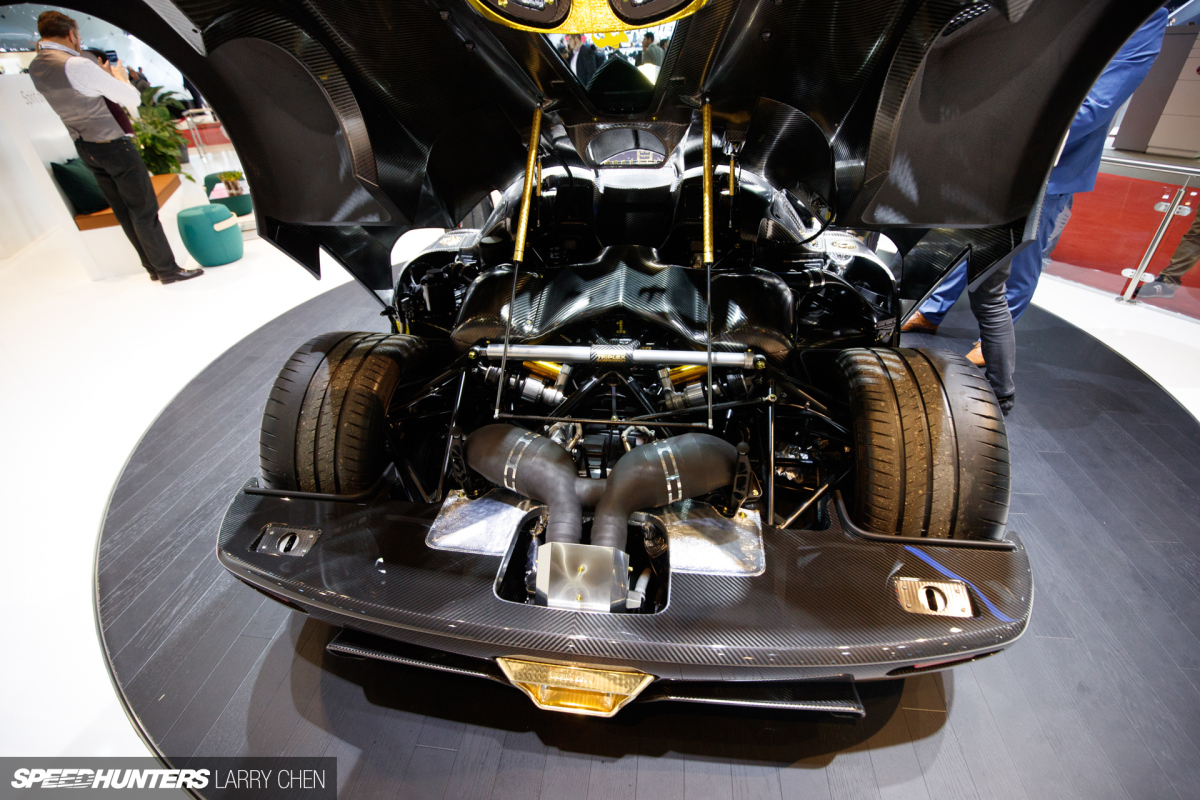 It has a modest power output of 1360hp and 1371Nm of torque from its 5.0-liter twin-turbo V8.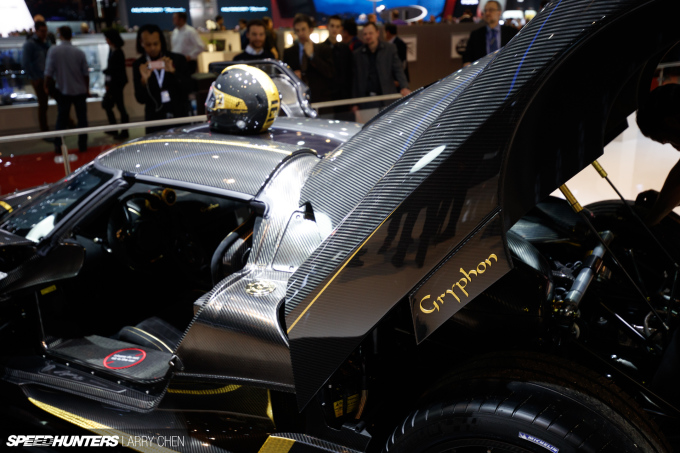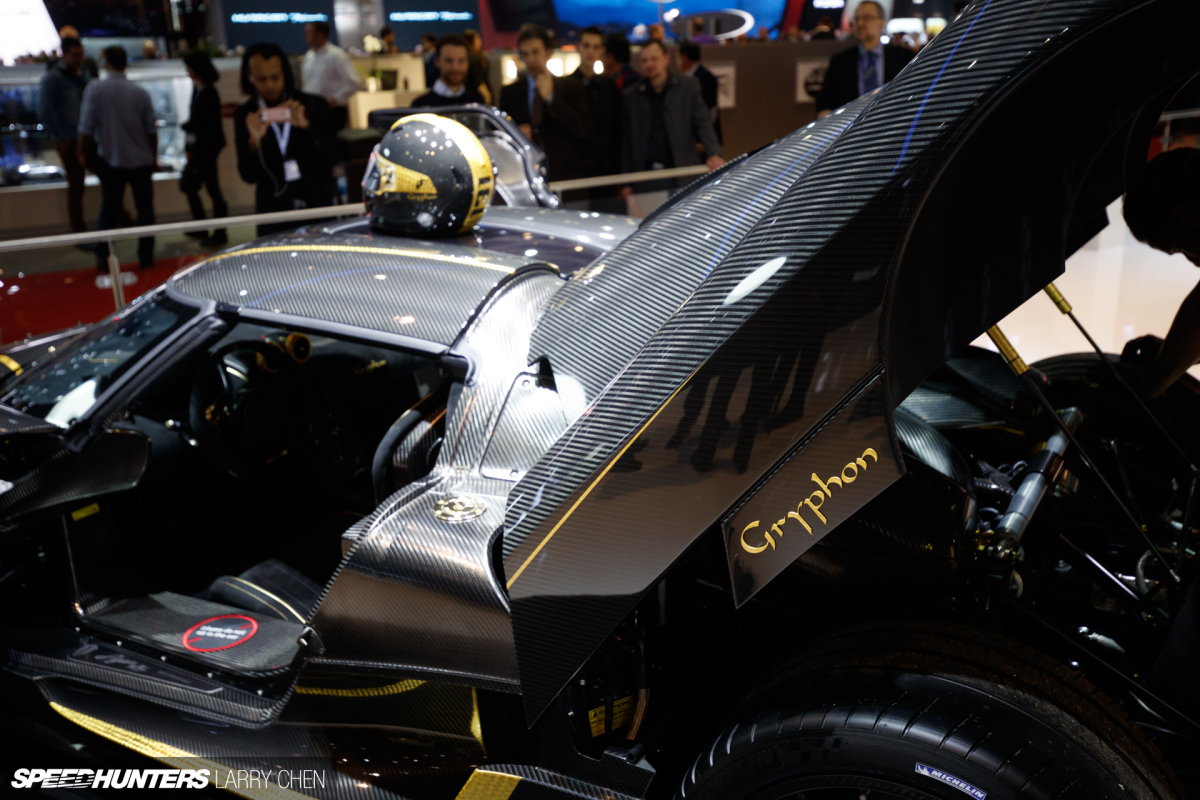 Perhaps the ultimate accessory is the matching helmet, for those times when you need to scare the crap out of someone on the race track.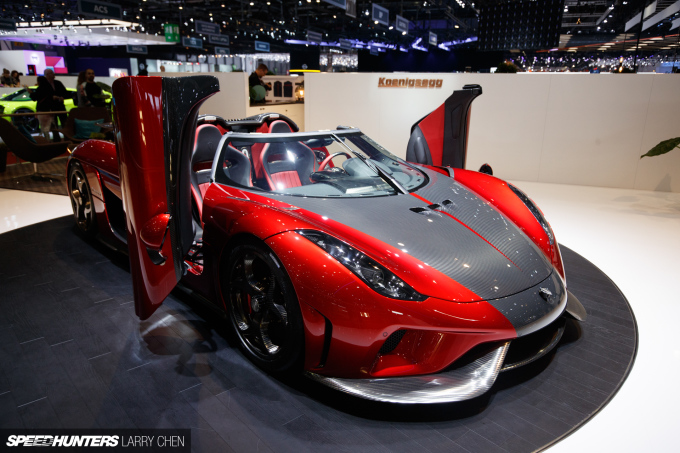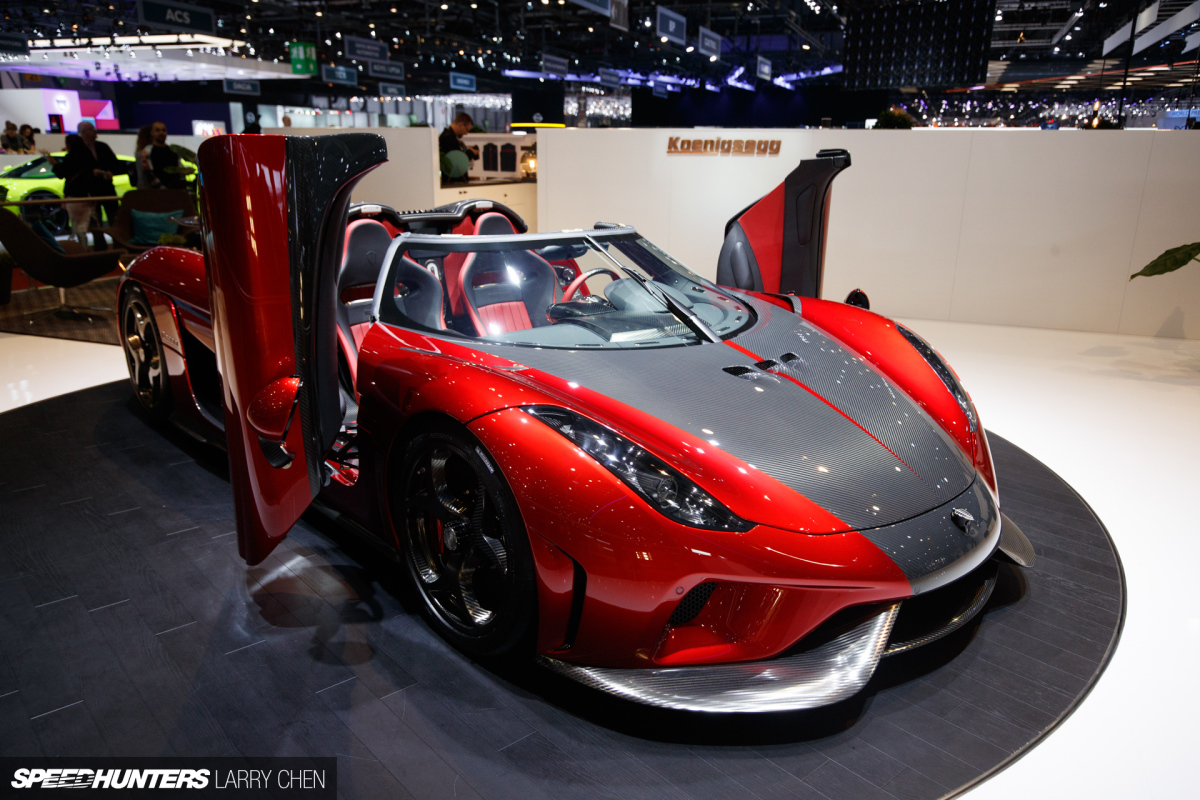 As I mentioned in my last post, it's really great to see carmakers like Koenigsegg pushing the hypercar envelope.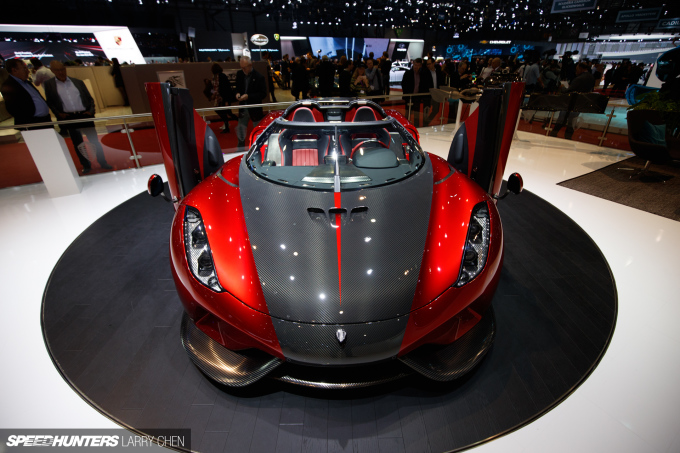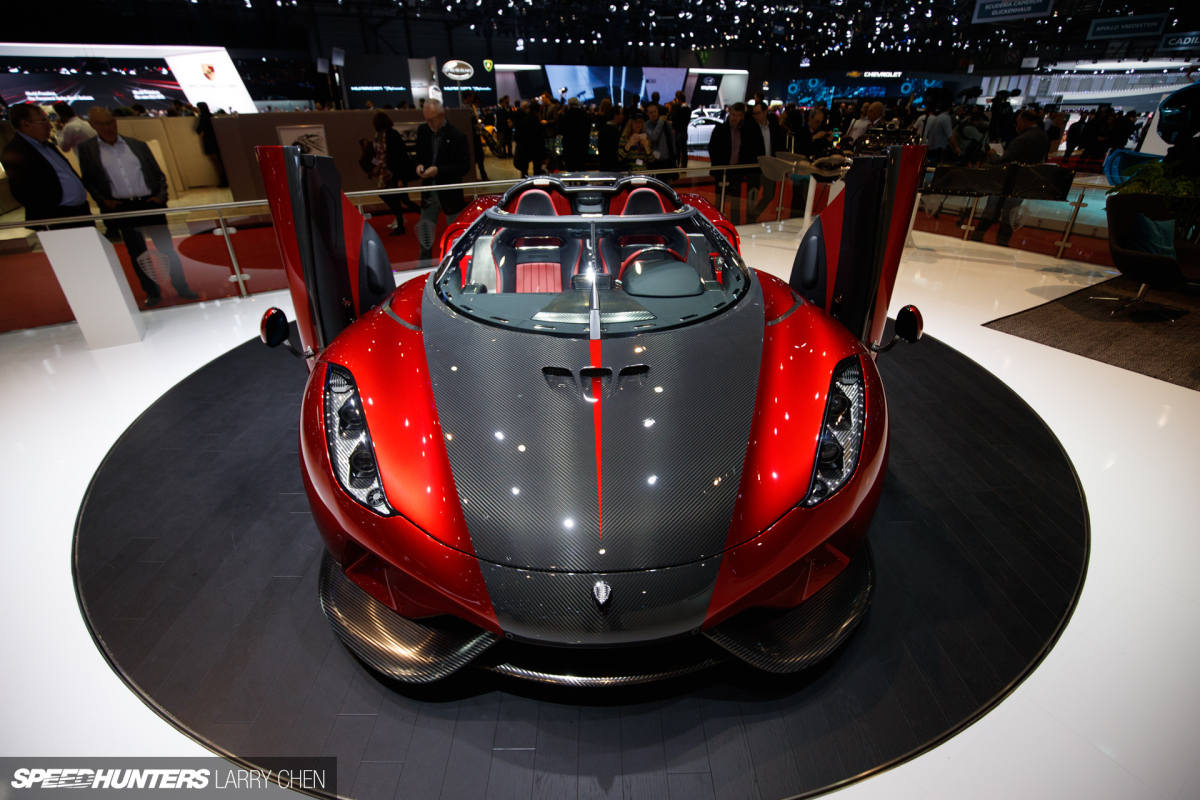 While I may never even drive one of these beasts, it's awesome to know what is possible, because not so long ago it was considered crazy that the Dodge Viper was packing 400hp, and now your everyday family sedan could very well have that kind of power.
Things in the automotive world are changing so quickly it's almost hard to keep up.
Larry Chen
Instagram: larry_chen_foto
larry@speedhunters.com