I am not much of a new car buff. In fact, up until a few hours ago I had not been to a new car show in years.
For the 87th Geneva International Motor Show, Toyota invited me along to check out the event in Switzerland, and then afterwards to get behind the wheel of something special. More on the drive later… As for the show itself, I didn't really know what to expect, but when I told Dino and the rest of the Speedhunters gang what I was up to, they were excited for me to shoot something I rarely ever cover.
So with that in mind, I thought I'd share with you a few of the cars that stood out to me at day one of this annual automotive extravaganza.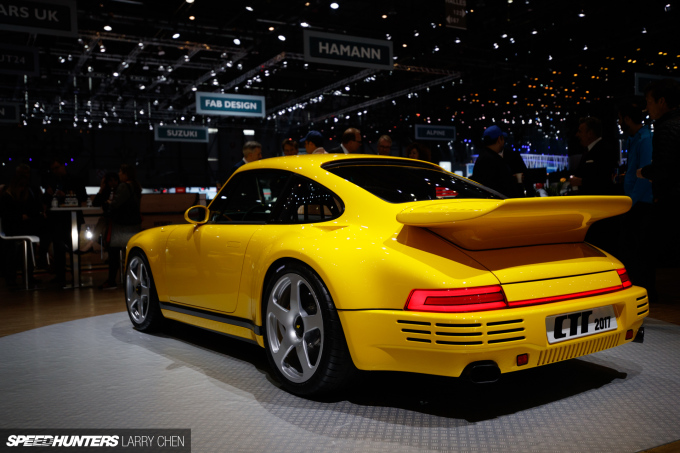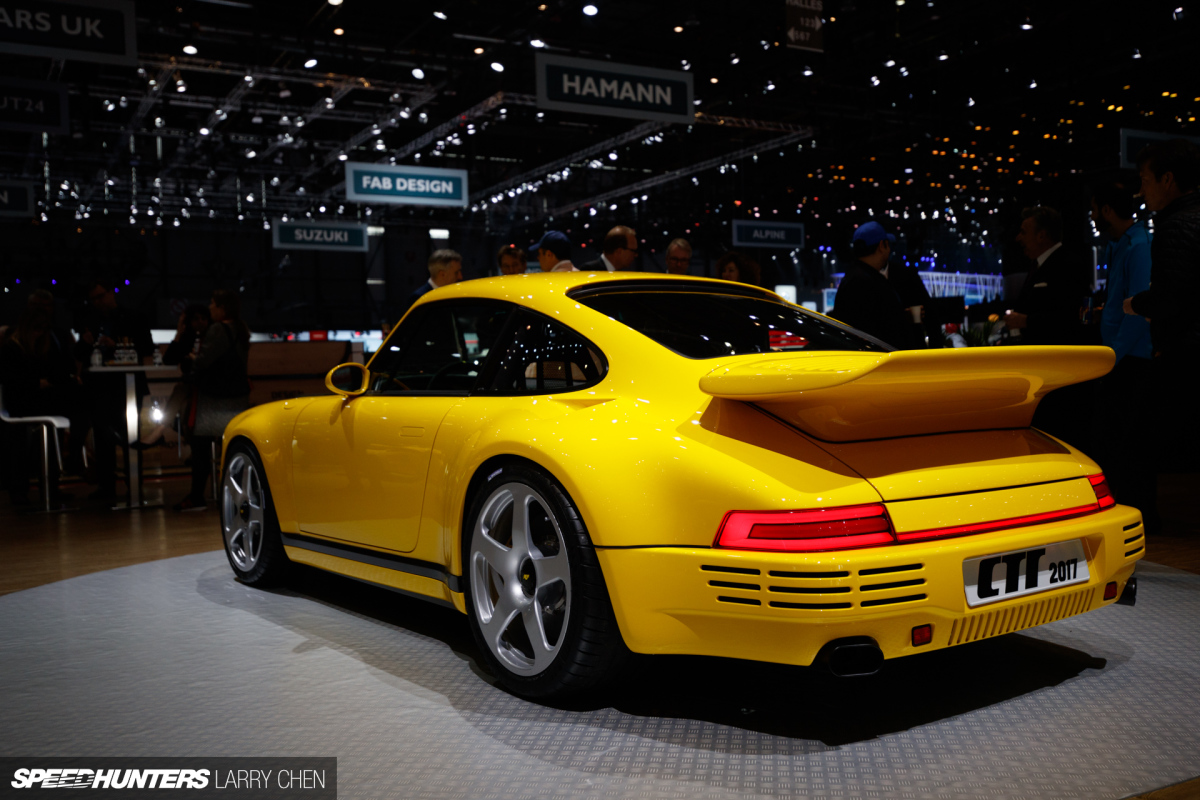 There were rumors that RUF Automobile was going to release something groundbreaking at Geneva this year, but I was totally not ready for the 2017 CTR 'Yellow Bird'.
If you know anything about the original RUF CTR Yellow Bird, you might understand why.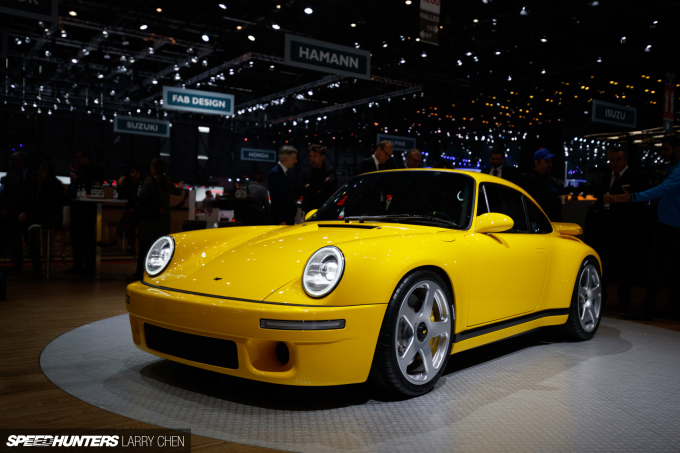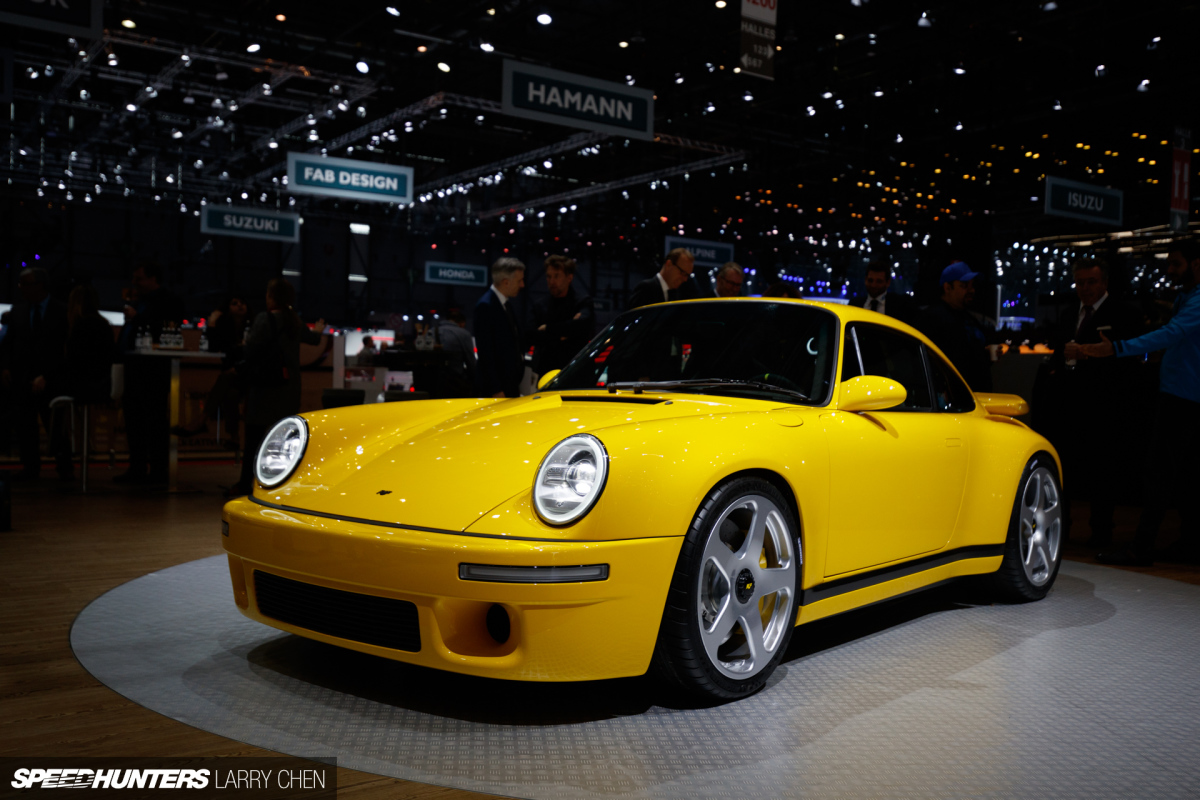 This is a built-from-the-ground-up, full carbon fiber monocoque street car powered by a twin-turbo 3.6-liter water-cooled engine in the rear, and it outputs 710hp and 649lb-ft of torque.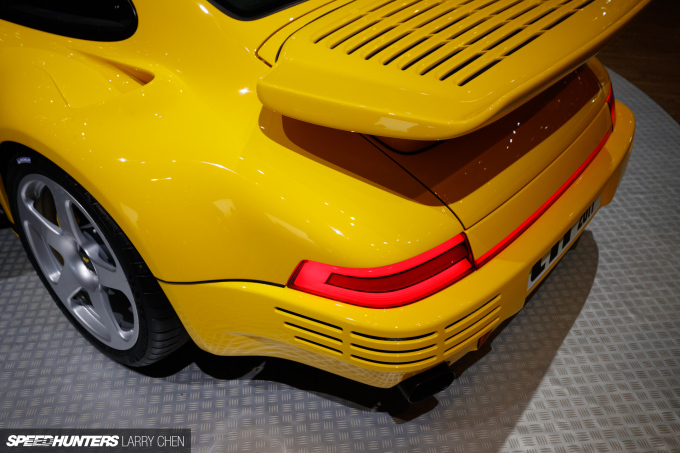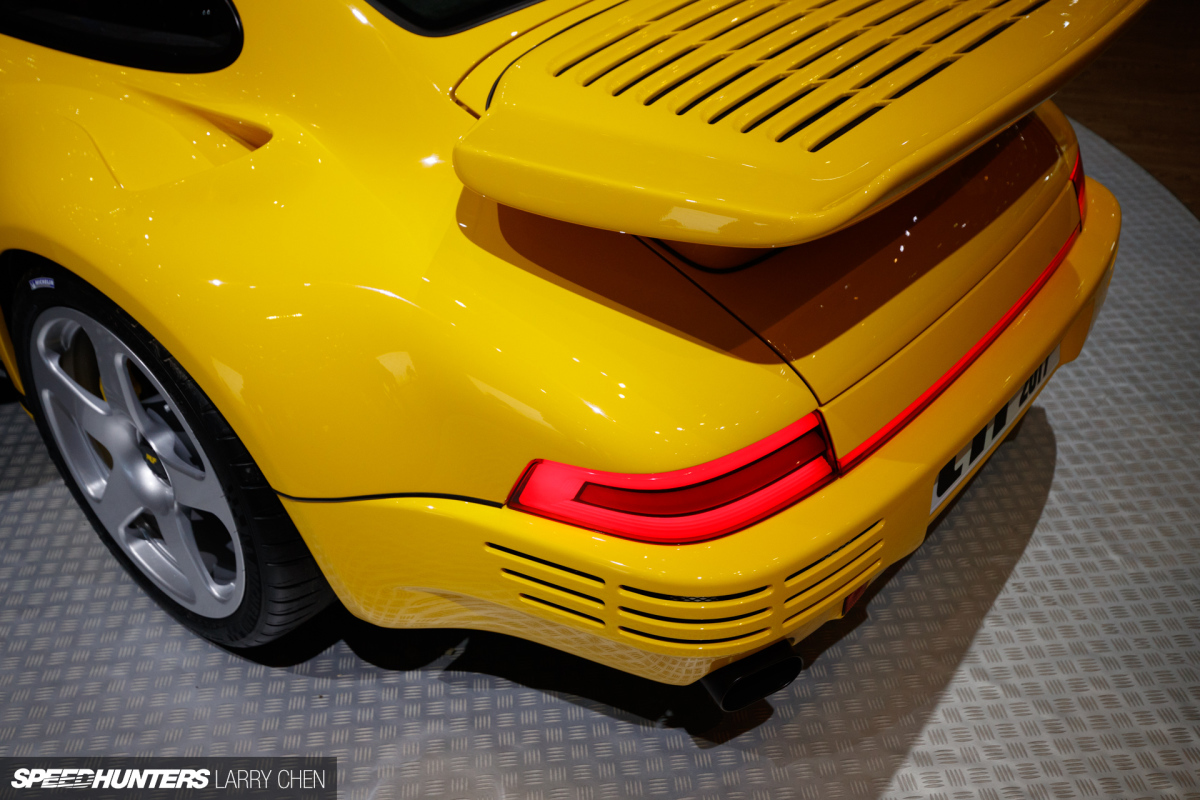 The Geneva show car is a prototype that is planned to go into production as early as next year, and just 30 examples (not including this one) will be built.
It's the little things that make this car amazing. That vent on the quarter panel feeds the intercoolers, but there is even a hidden vent behind the rear windows that supplies the air intake with fresh outside air. Then there are the door handles, which retract while the car is in motion for that shaved look.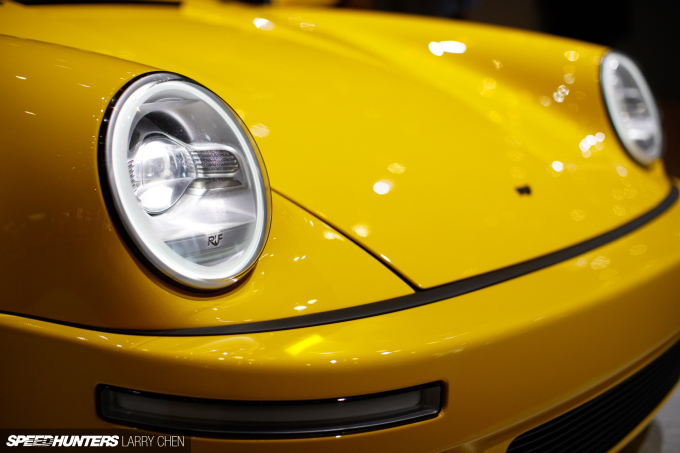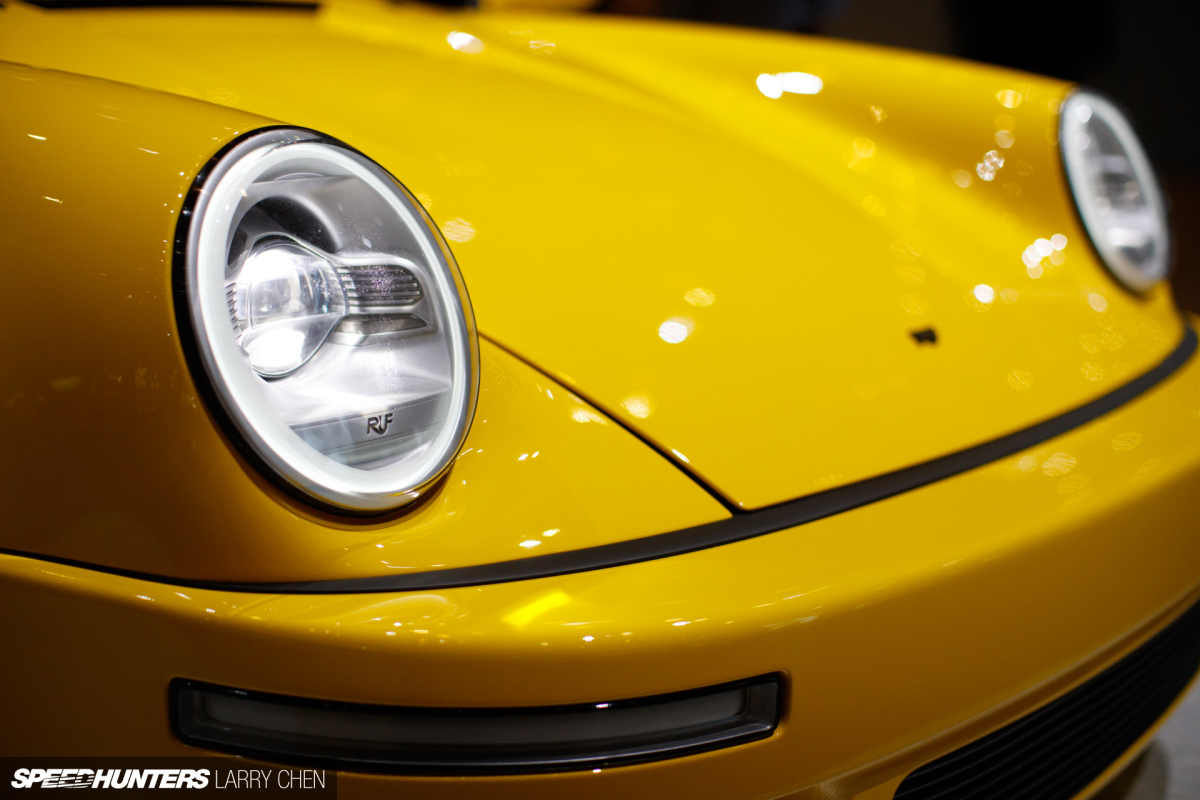 There are so many special pieces on this car including the headlights and the turn signals.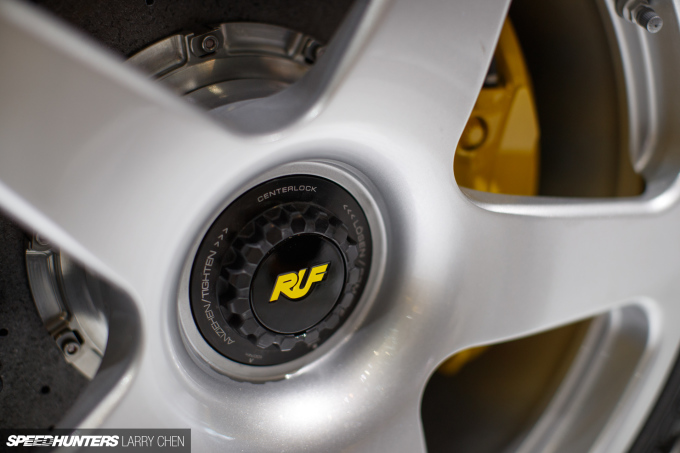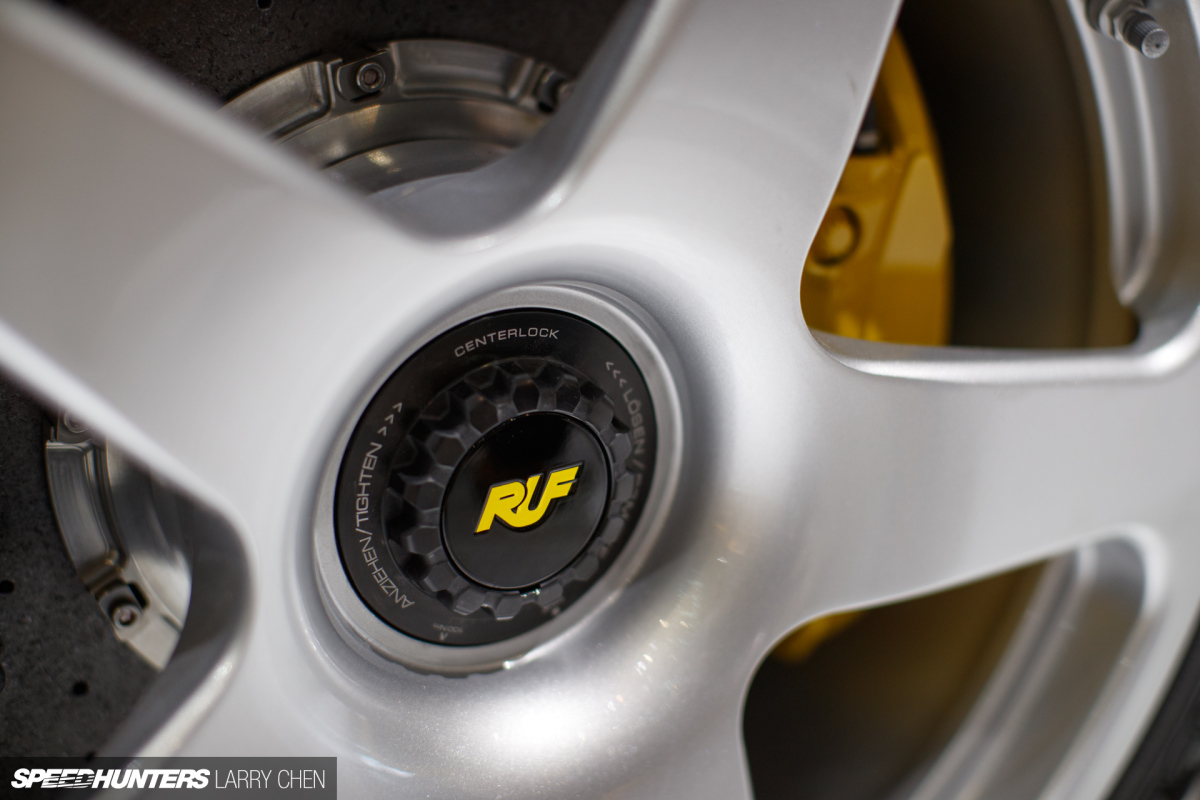 I've always loved the wheels that RUF cars came with and it was great to see their new take on the classic five-spoke.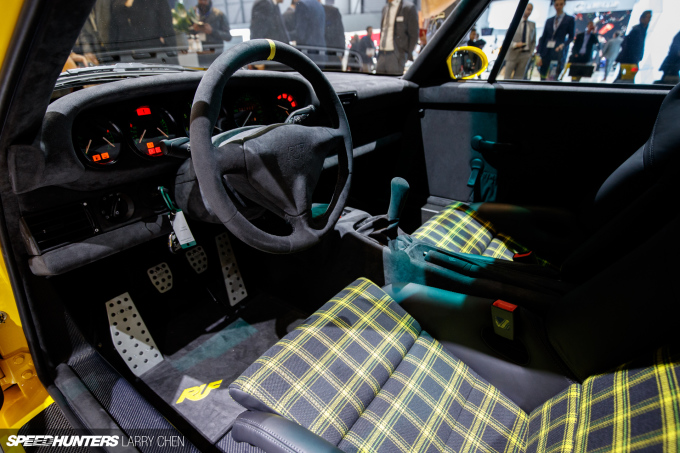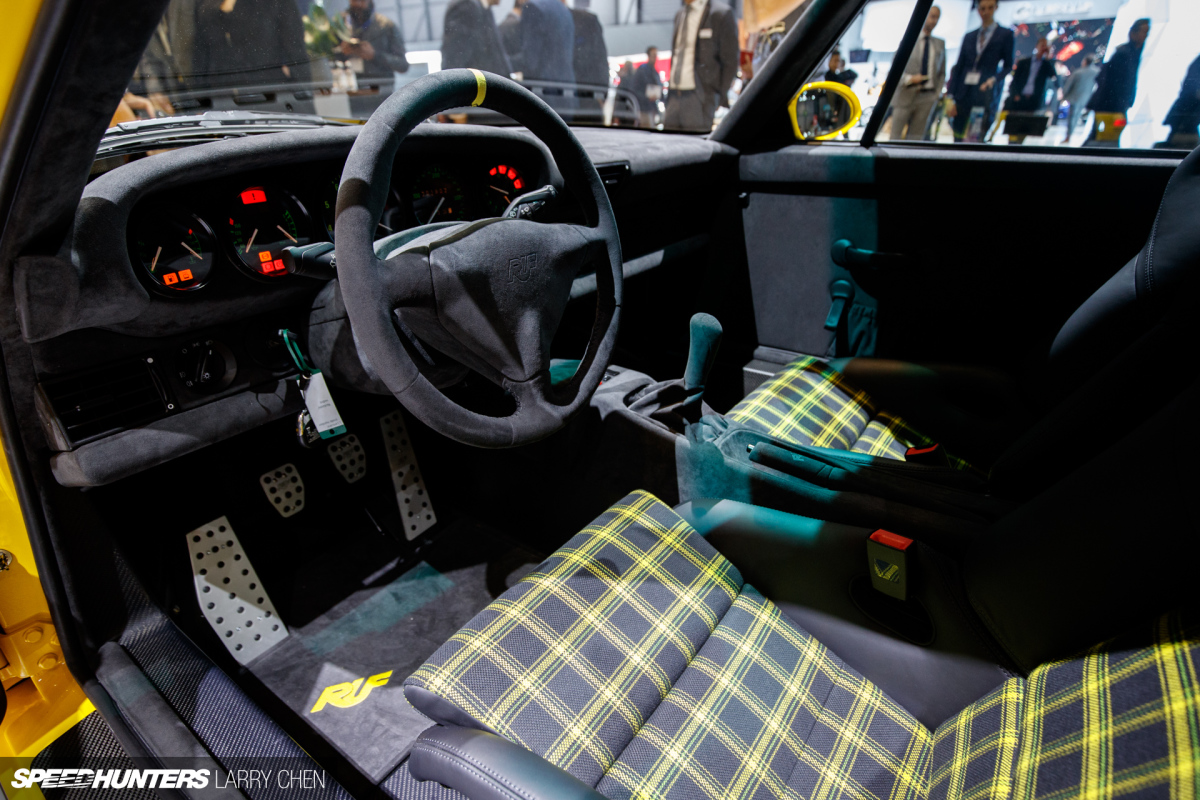 Most of the interior is wrapped with lightweight Alcantara, and the carbon fiber seats are foldable of course.
The gauges are a throwback to a simpler time with no digital LCD screen in sight – just the way I like it. The speedo goes up to 230mph, and the new CTR needs it with a top speed in excess of 360km/h (223mph).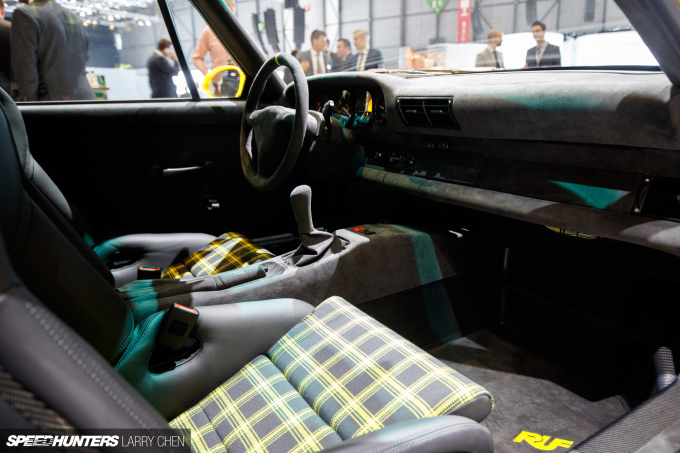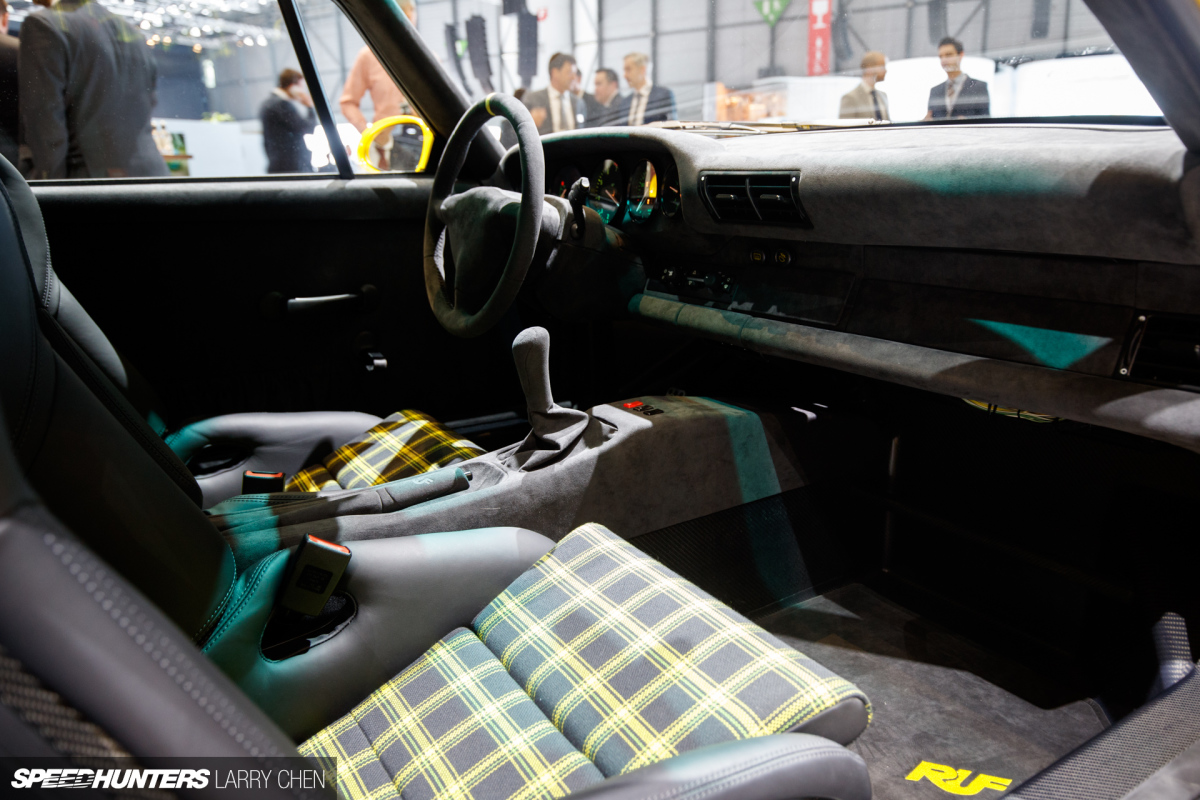 I love everything about this car, including the proper 6-speed manual transmission. It should be a blast to drive around town as well as on the track.
The suspension is really special too. Because the CTR was built from the ground up, it has double wishbone pushrod arrangements front and rear. There is just too much awesome in one car; even the body is made out of carbon fiber. Total weight? Just 2,640lb (1,200kg).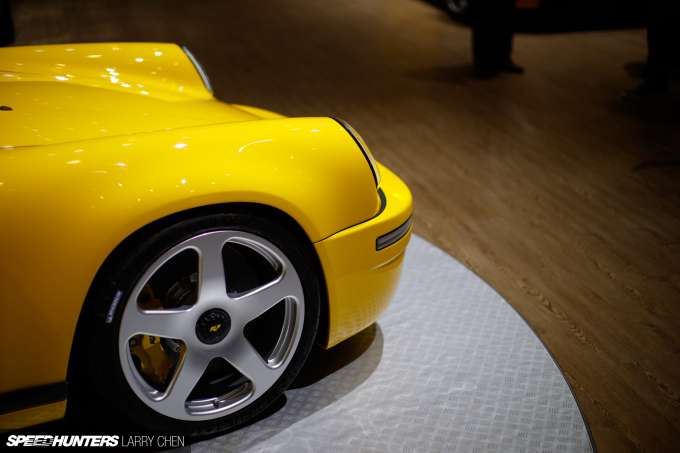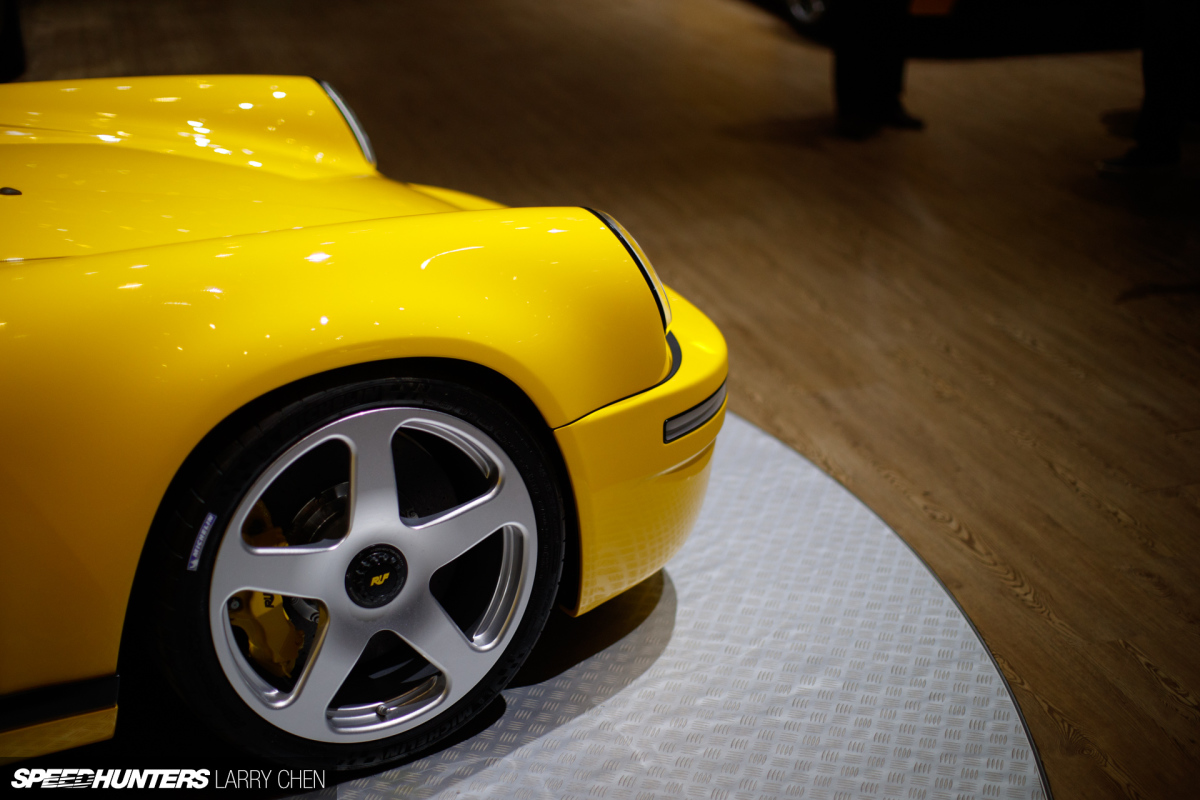 On top of the 220mph+ top end, RUF is claiming a 0-62mph (100km/h) time of under 3.5 seconds. This is what dreams are made of.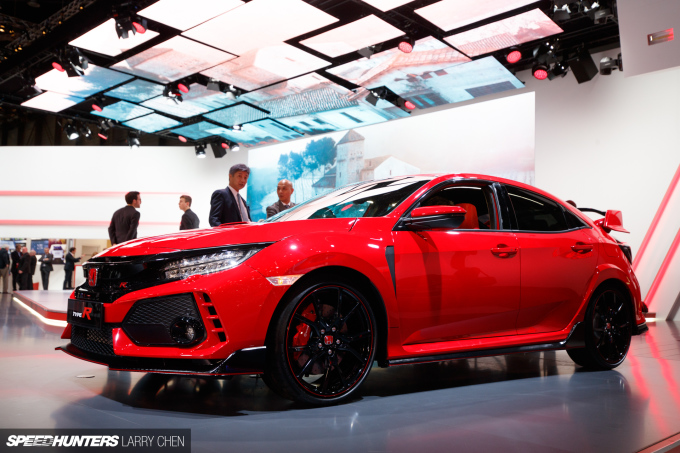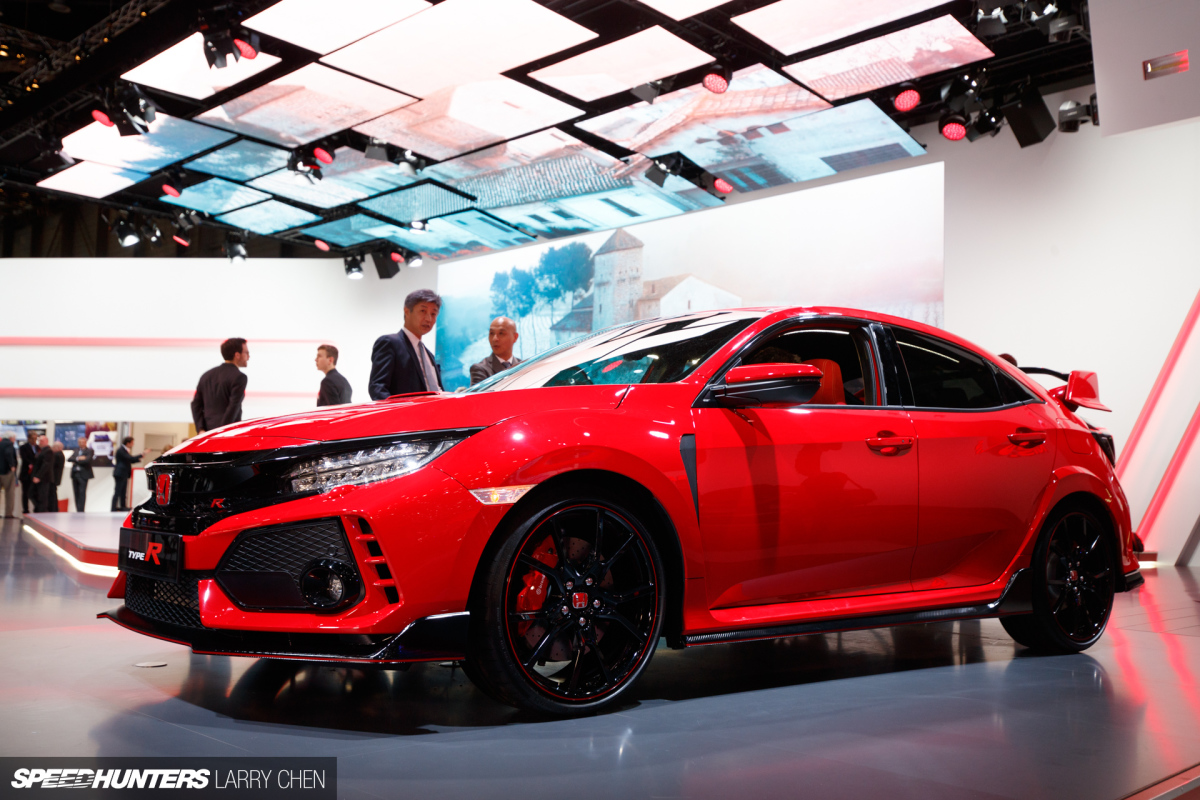 One of the more opinion-dividing cars of the show is the all-new Honda Civic Type R. In terms of the styling, I think you either love it or you hate it.
Personally, the aero-laden design is a bit too flashy for my taste, but it's still the perfect car for that boy racer in all of us.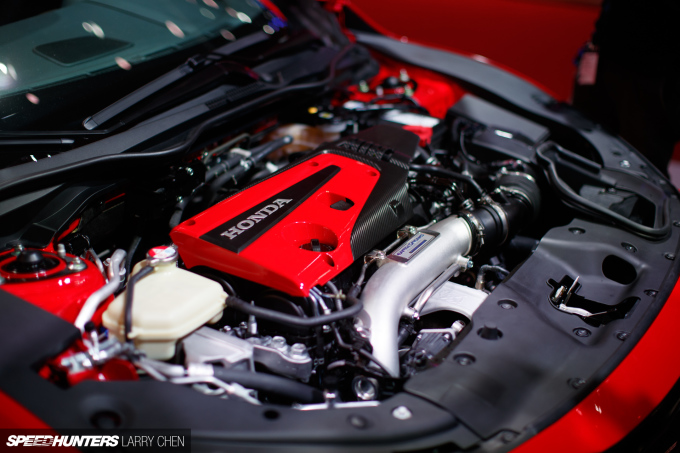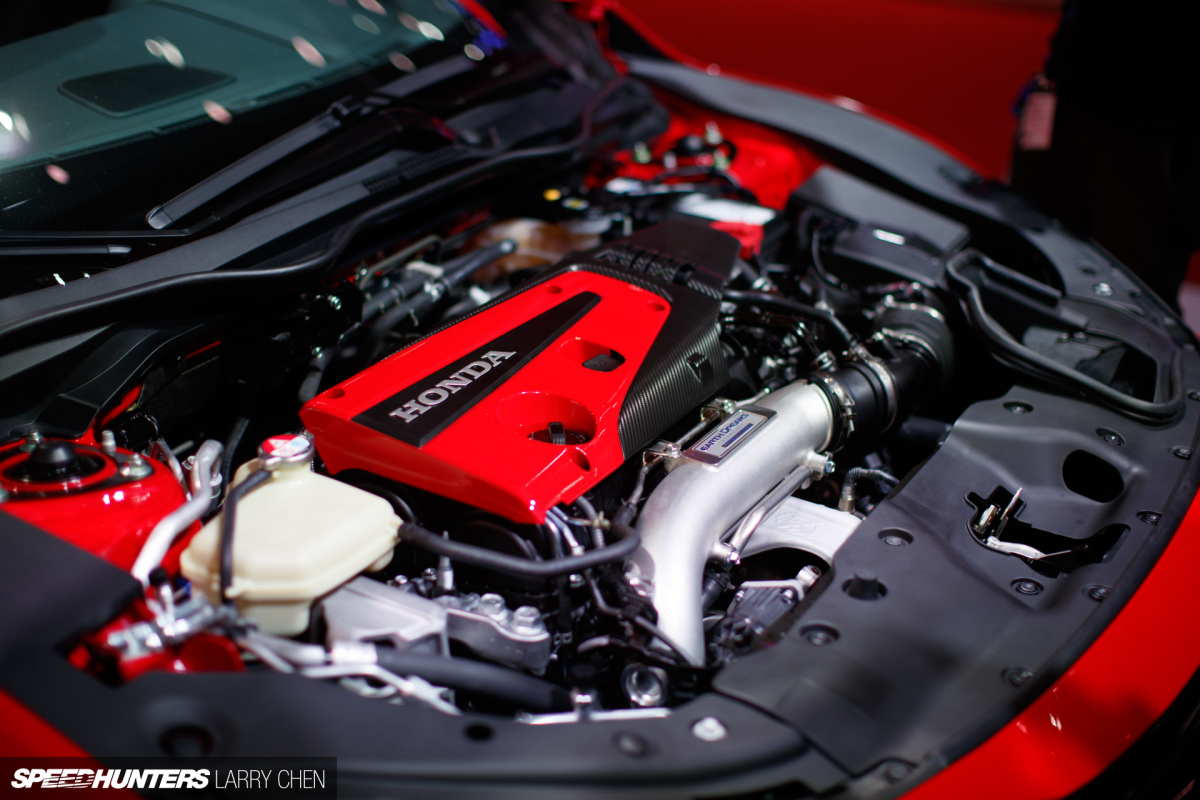 With 306hp and 295lb-ft of torque on tap from its turbocharged 2.0L VTEC four-cylinder engine, what's not to like?
I find it amazing that a Honda Civic can now come standard with 20-inch wheels. That said, I don't think you could fit anything smaller due to the massive Brembo brakes.
Another standout feature: it comes in manual transmission only, which is just fine by me.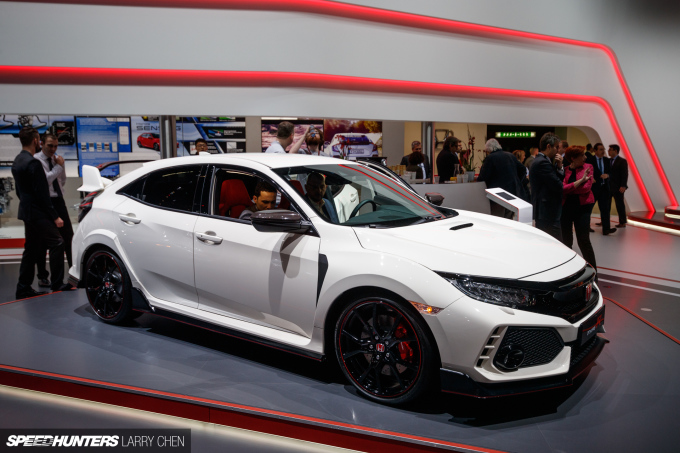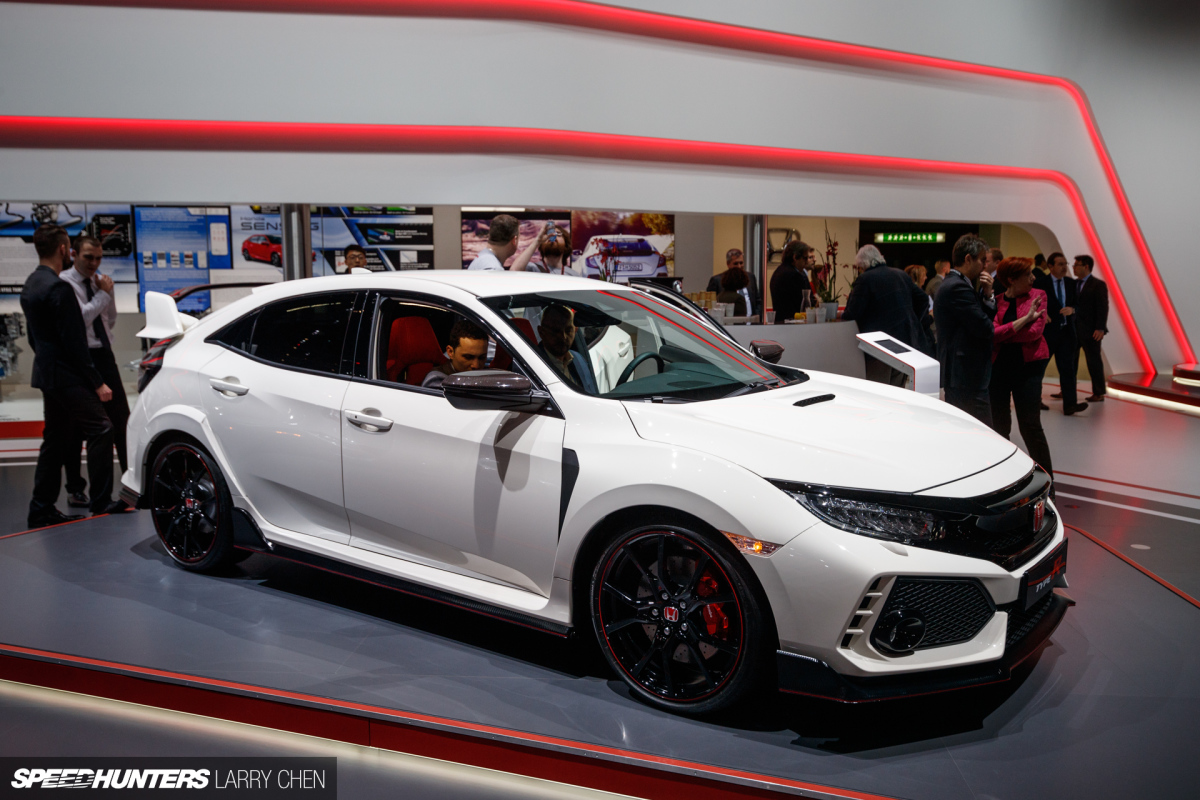 I'm sure it will grow on me more, and I really can't wait to get behind the wheel of this thing.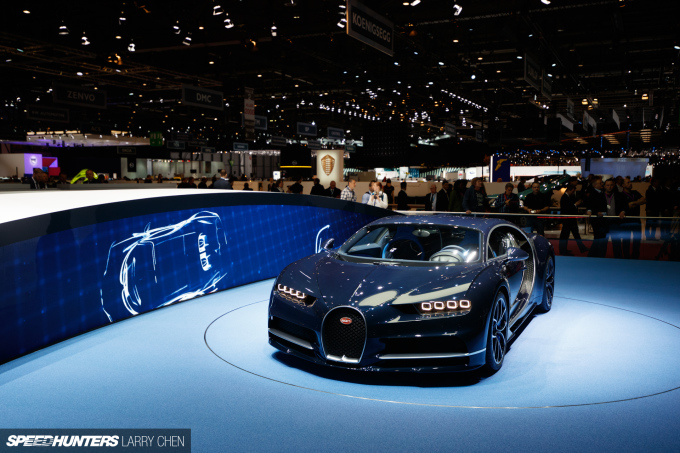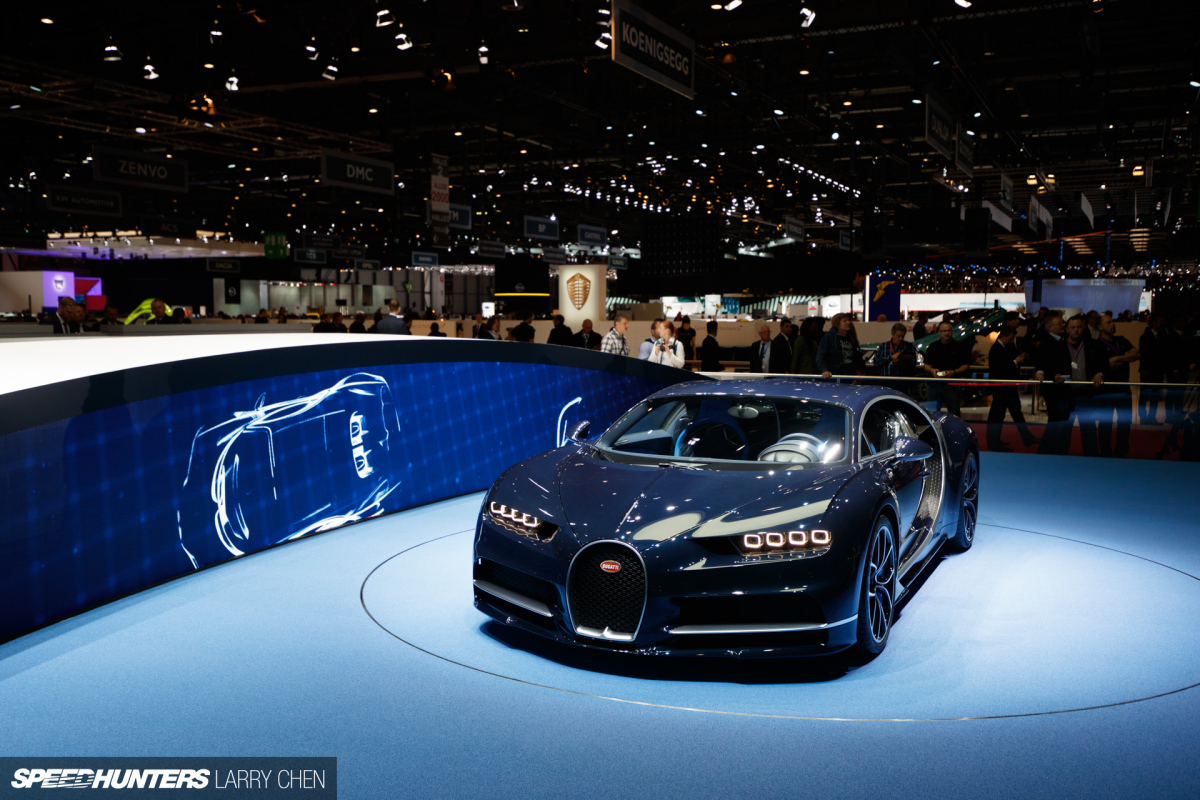 I know what you guys are thinking – it's tough to relate to hypercars. Sometimes I feel the same way, as I would never own something like a Bugatti Chiron. But this car has a special place in my heart.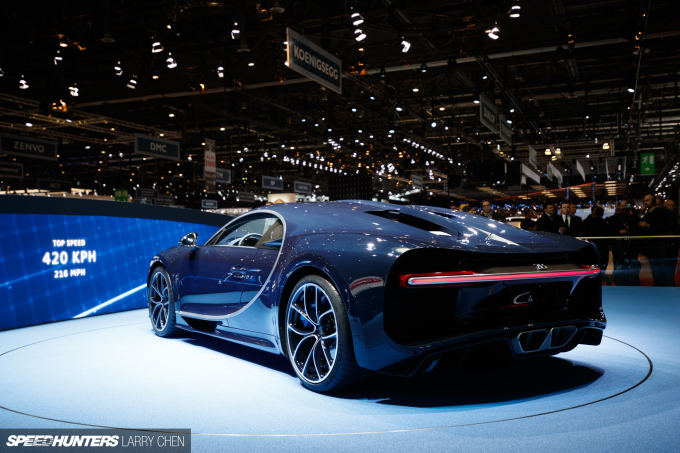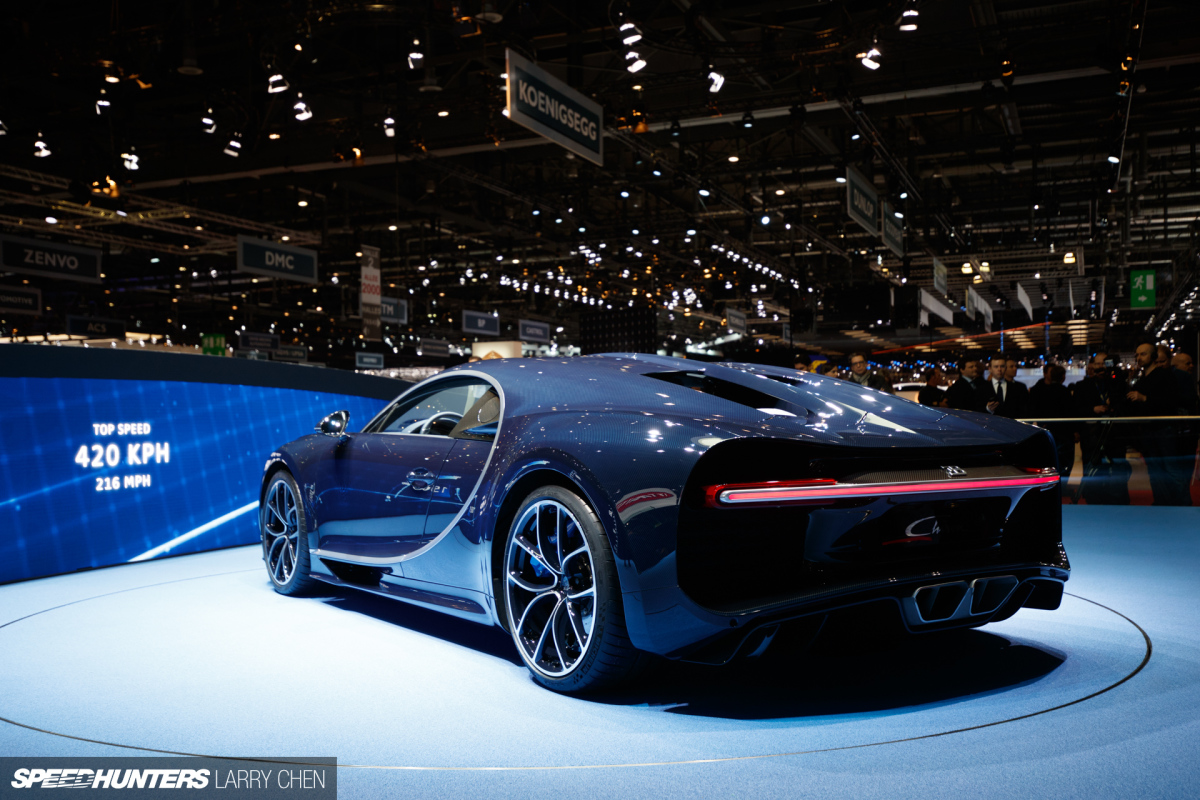 About a year ago, Bugatti and Michelin were doing some tire testing specifically for the Chiron due to its insane top speed, and I was lucky enough to watch some of the evaluation take place in a super-secret facility which has been used to test the Space Shuttle tires.
While it's limited to 260mph (418km/h), it's believed to be capable of 288mph (463km/h).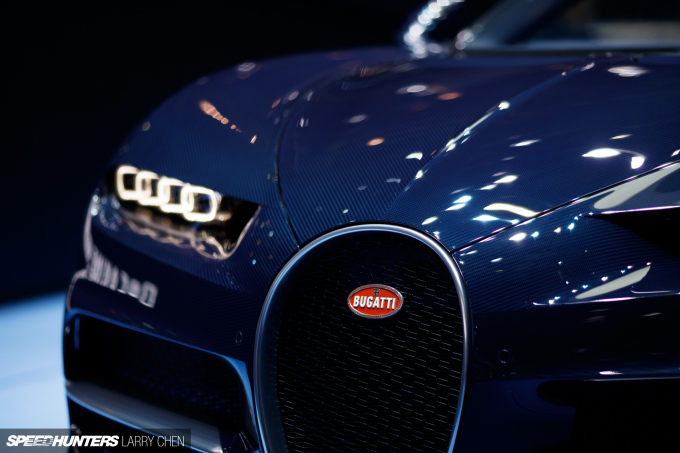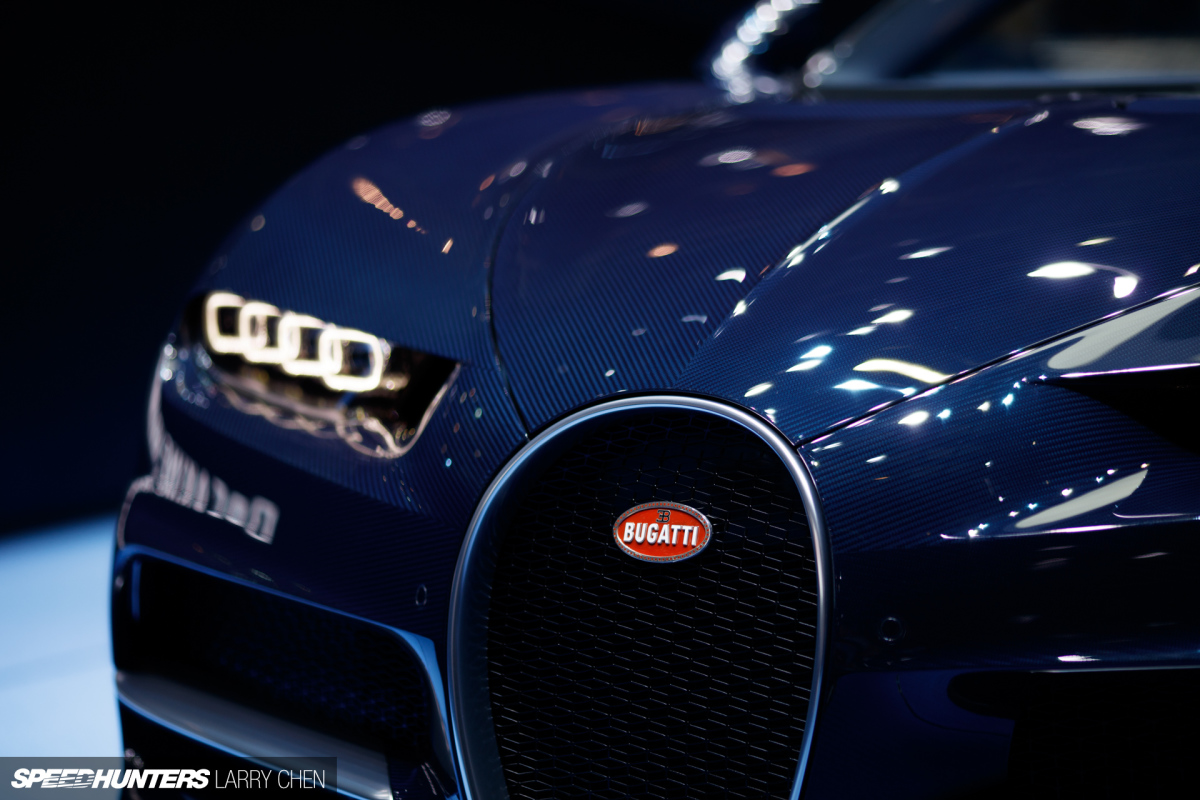 Just think about that for a moment. We are talking about a car that is pretty much capable of driving at such a rate of speed that they need to make sure the tires are totally up to task.
It's just like how NASA needed to know that the tires they were using for the Space Shuttle would not destroy themselves due to the massive force and speed exerted on them when landing from space!
While most people may never even see this car in person, it makes me happy that at least someone is pushing the limits of automotive and tire technology. Plus, you can't tell me this doesn't look badass.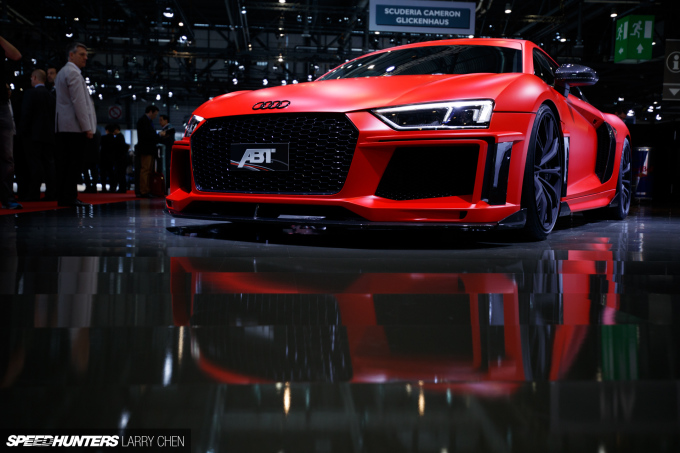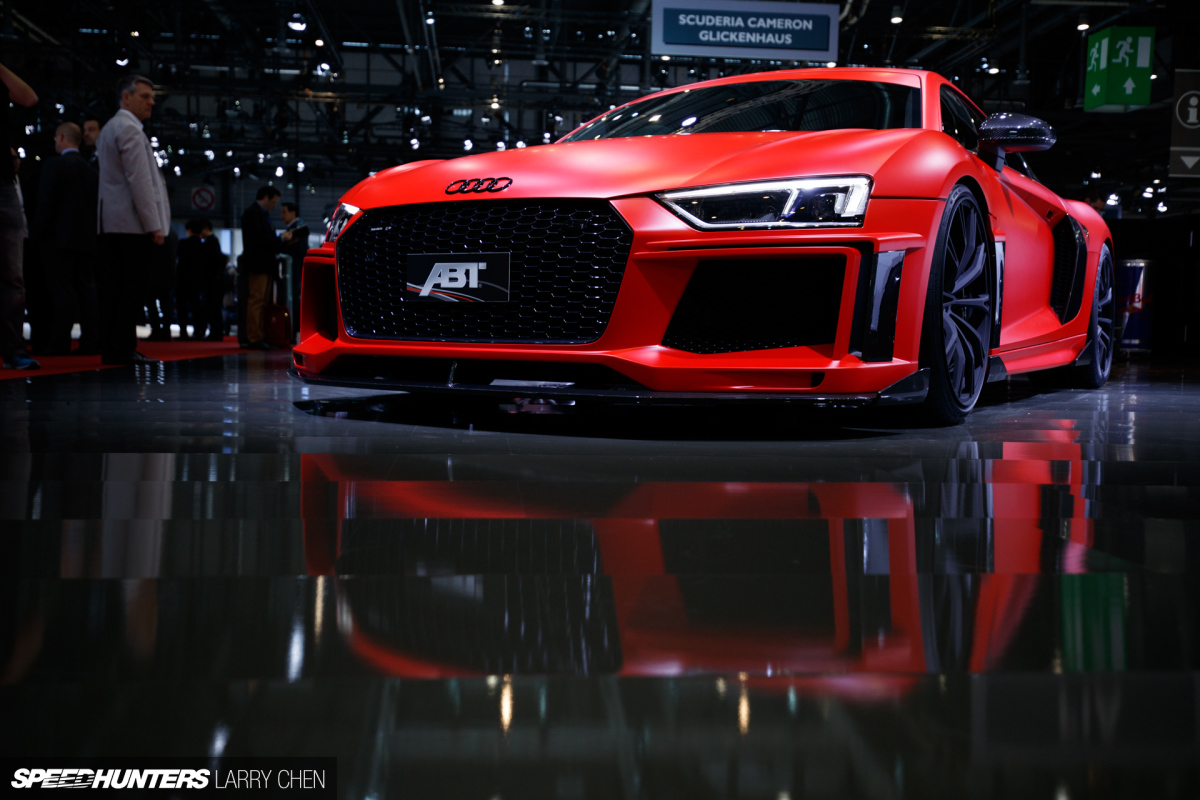 Another car I wanted to share with you was displayed at the ABT booth.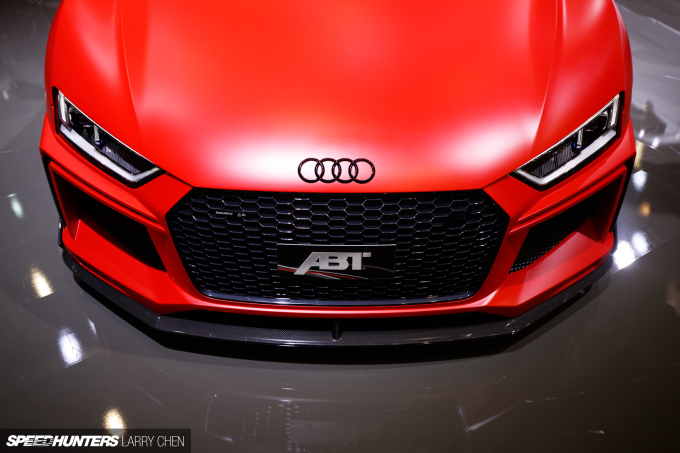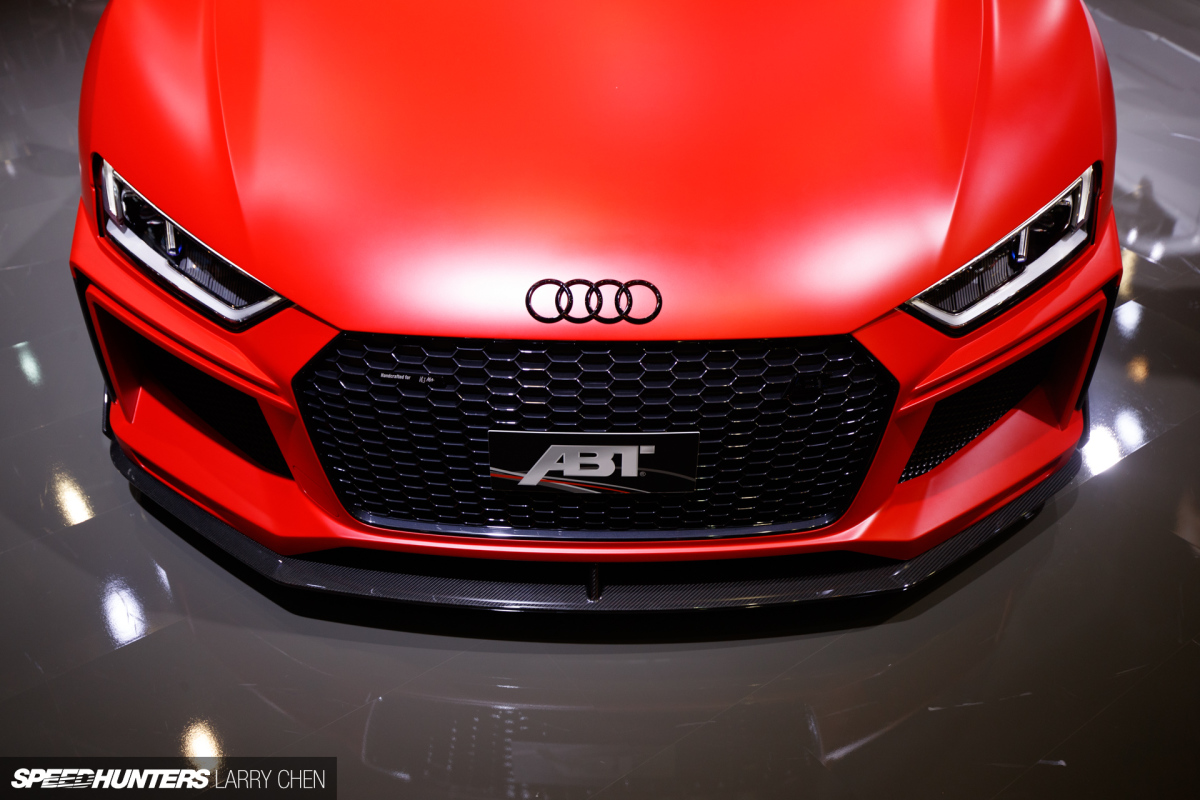 This is modest build, which mostly focuses on improving the stock Audi R8, is a real show-stopper at Geneva this year.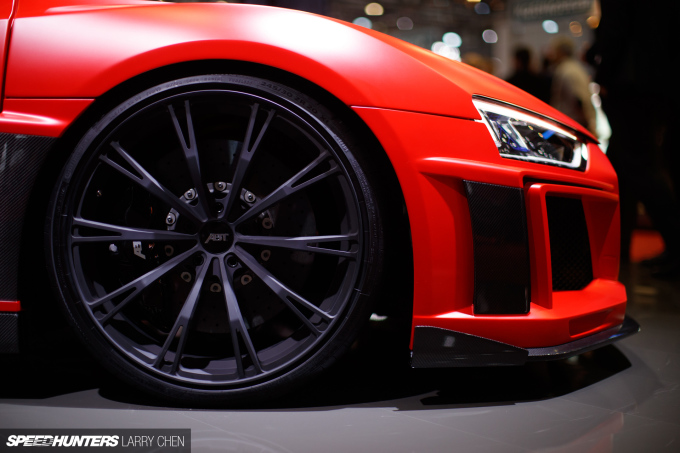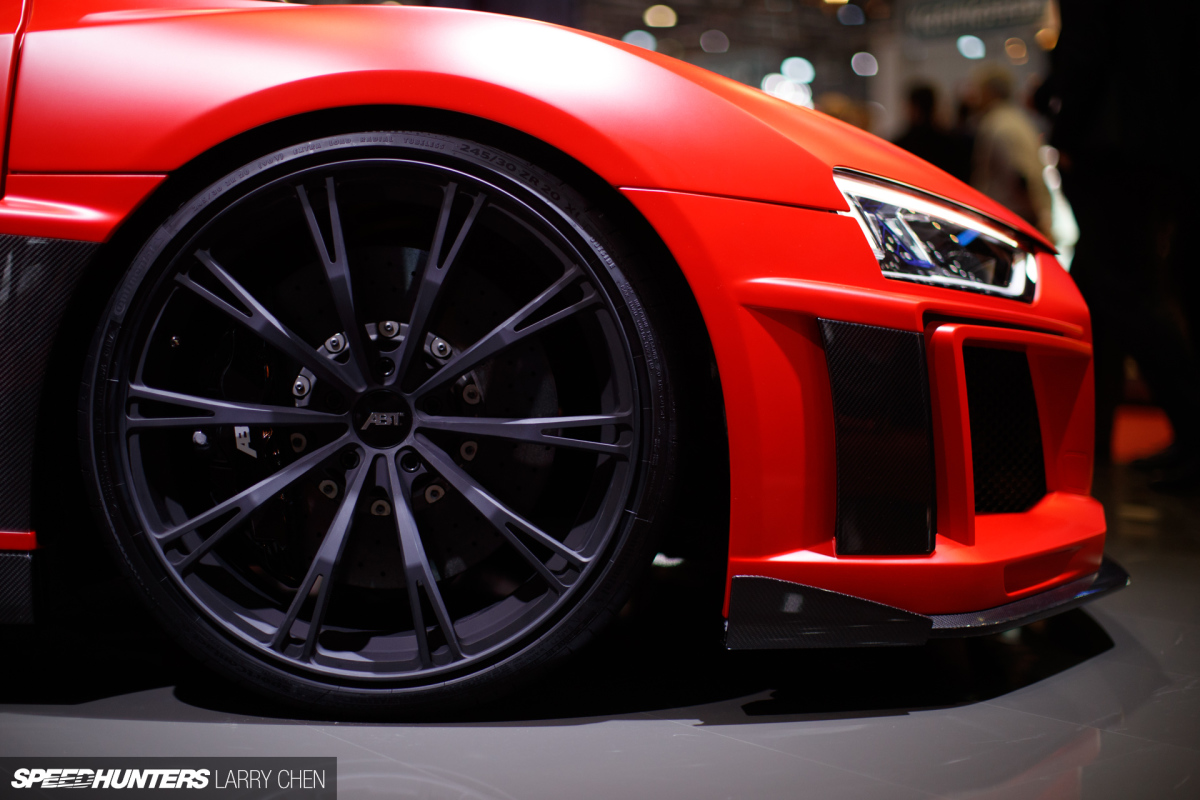 Aside from the ABT carbon fiber aero bits, the R8 was fitted with a set of ABT lightweight wheels.
And the ABT exhaust is good for an extra 20hp, bringing the total output up to 610hp.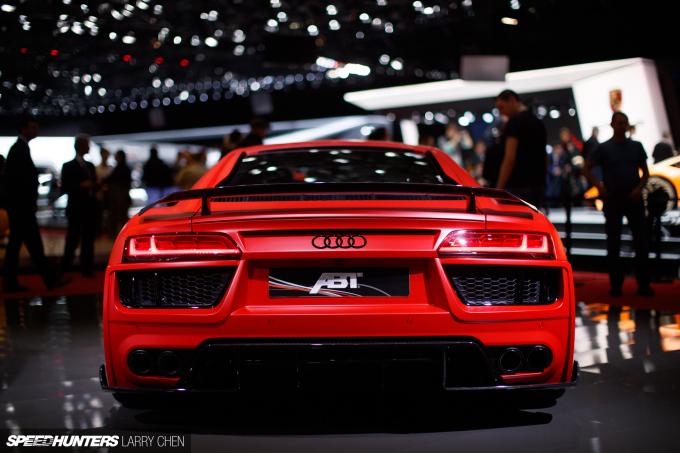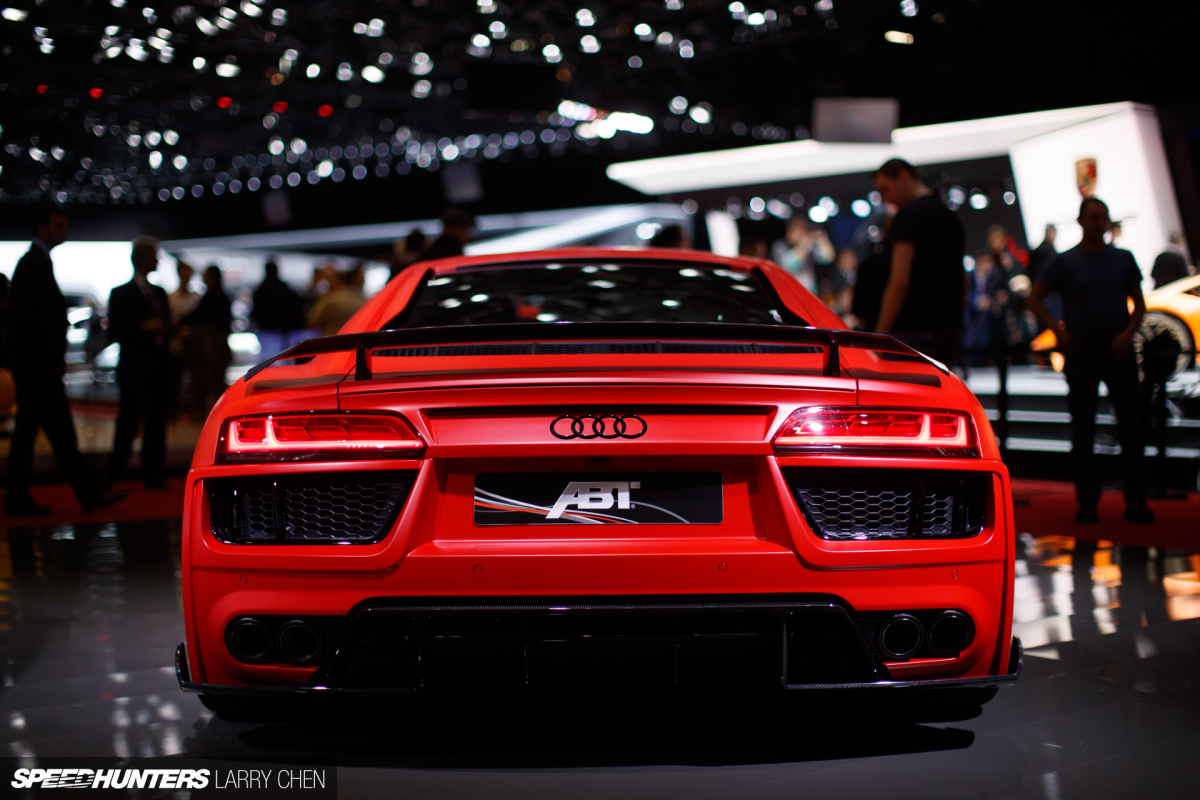 Along with the exterior details and a refreshed interior, the handling has been enhanced too with ABT roll bars and height-adjustable suspension.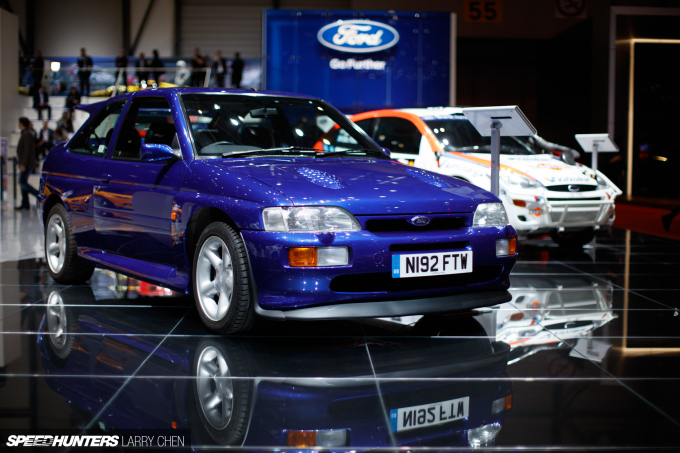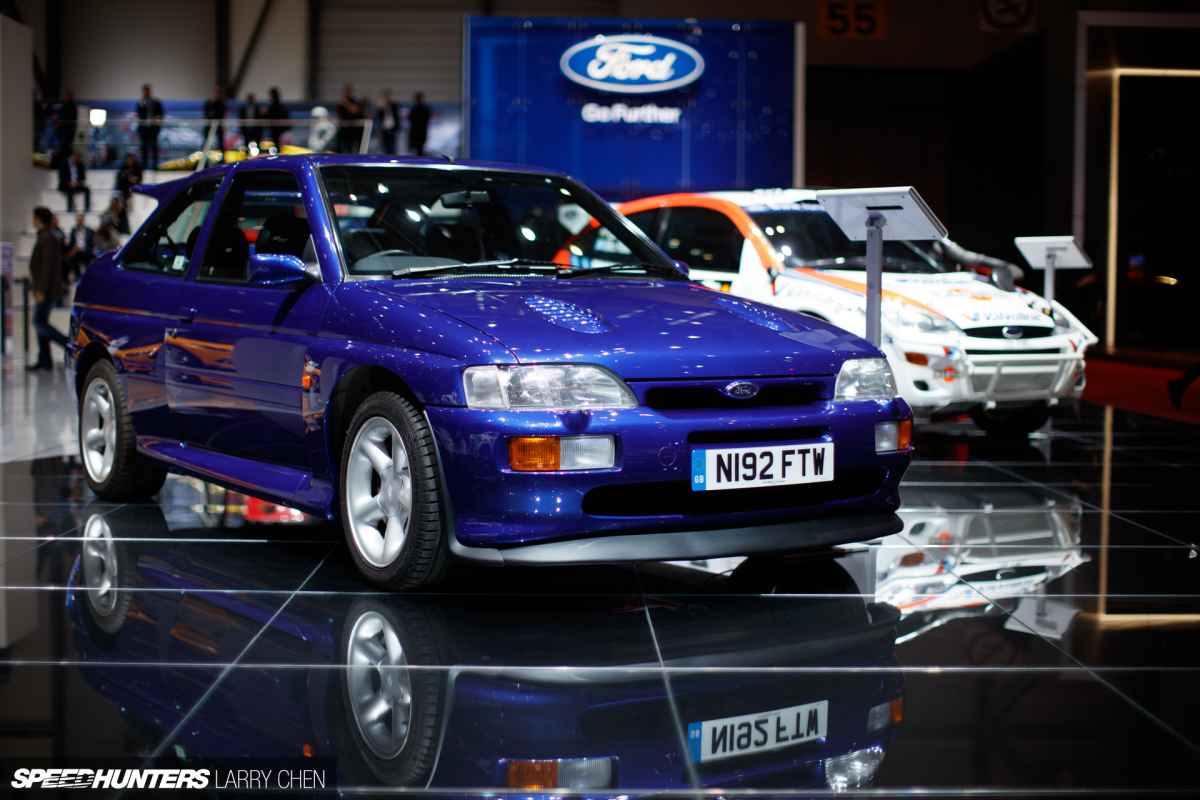 To wrap things, let's wind back the clock. No matter where you live there always seems to be a car that is unobtainable, and this perfect condition Ford Escort RS Cosworth is just too cool.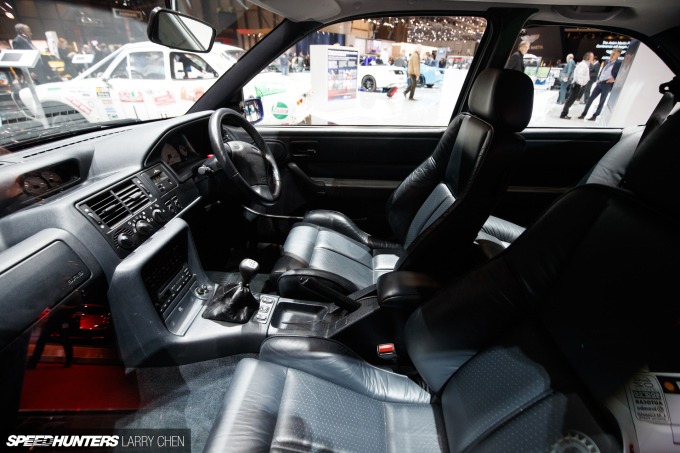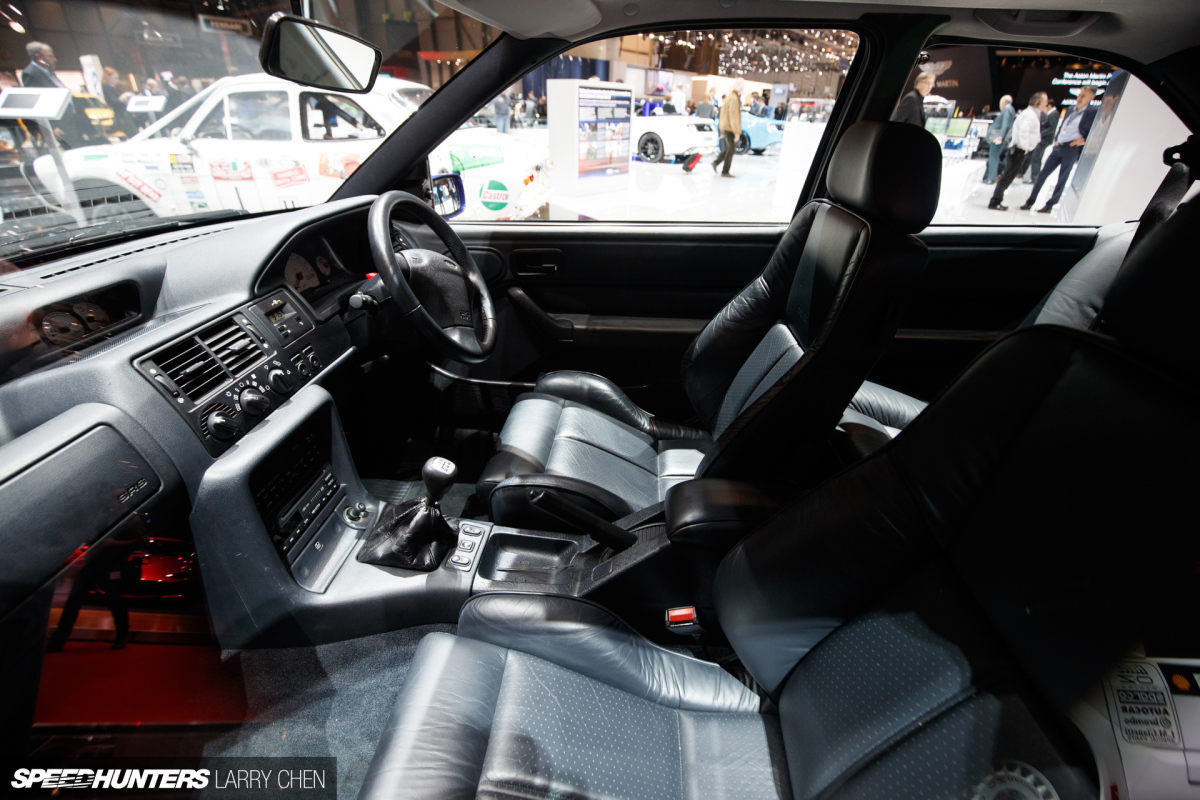 I love that it's as clean and stock as the day it left the showroom floor.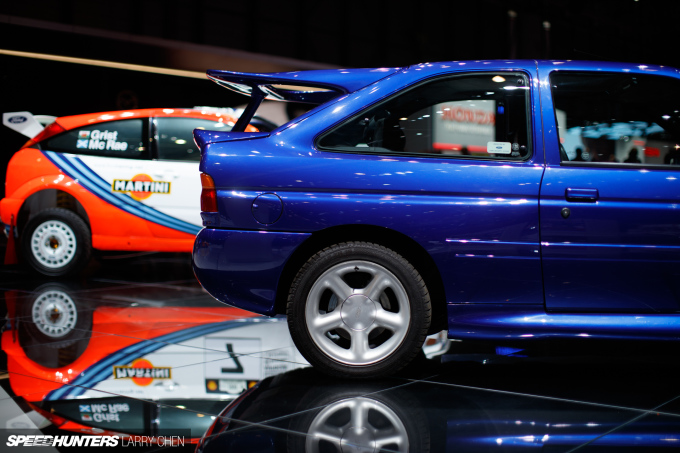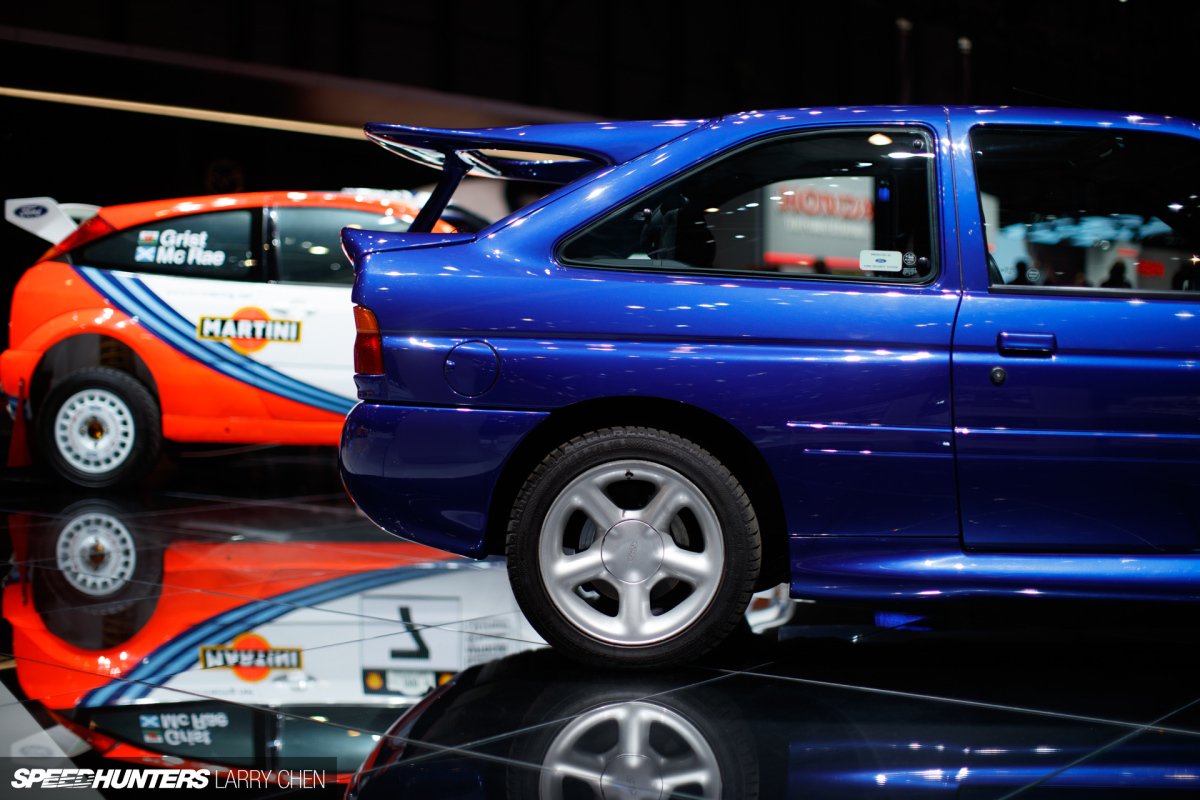 I'm thankful that Ford has kept one of these in such great shape, because I never had the pleasure of seeing one when they were on sale in Europe in the early '90s. Poring over it at the show was a real treat.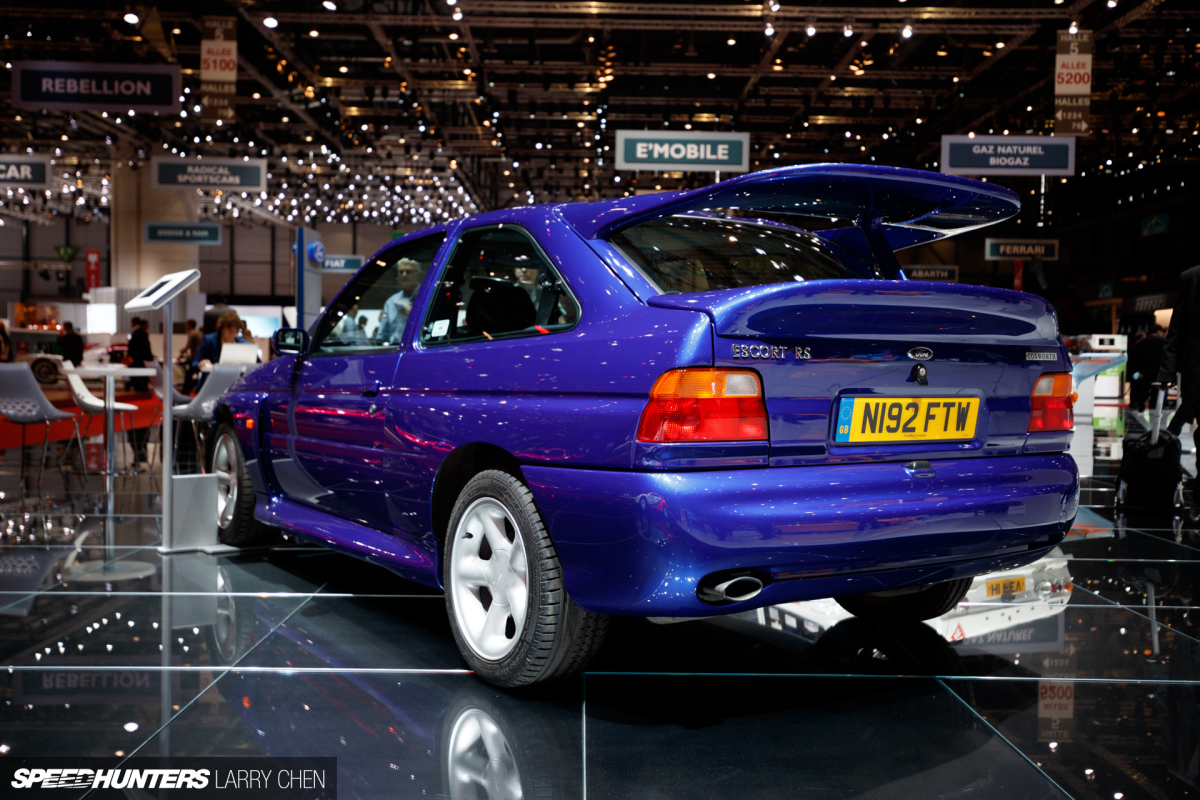 I can only imagine what it's like to rip around in one of these with 230hp on tap from the turbocharged 2.0-liter motor, but hopefully one day I'll get to find out.
Well that's it for now, but stay tuned for more from Geneva!
Larry Chen
Instagram: larry_chen_foto
larry@speedhunters.com