A Lifetime Love Affair
Standing out in the crowd for the right reasons is never easy, and the difficulty is compounded when that crowd happens to be some of Australia's best presented Japanese machines at Adelaide's recent All Japan Day. So what does it take to steal the spotlight when you're surrounded by such a high calibre of vehicles? Let's take a closer look at Roberto Portelli's 260Z and find out.
First you need to make a statement and grab that initial attention. In this case, a superbly executed restomod finished off in a unique color combo was a great way to make a strong first impression. The 260Z's custom powder blue paint job was a head-turner from every angle, and the tasteful black accents and dry carbon bonnet added an extra dimension. Not a single soul managed to walk past without being stopped in their tracks.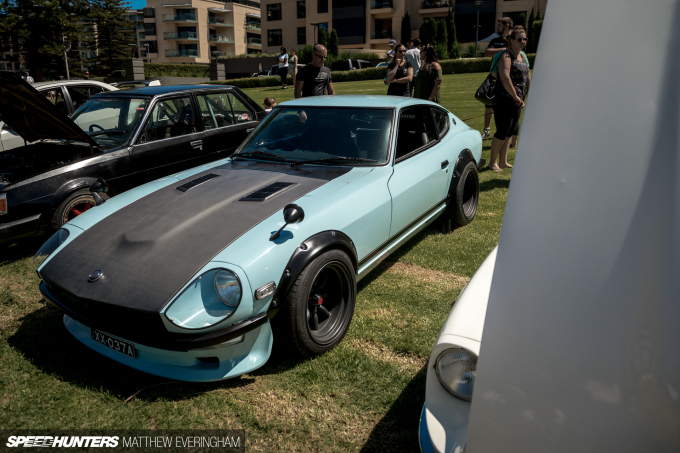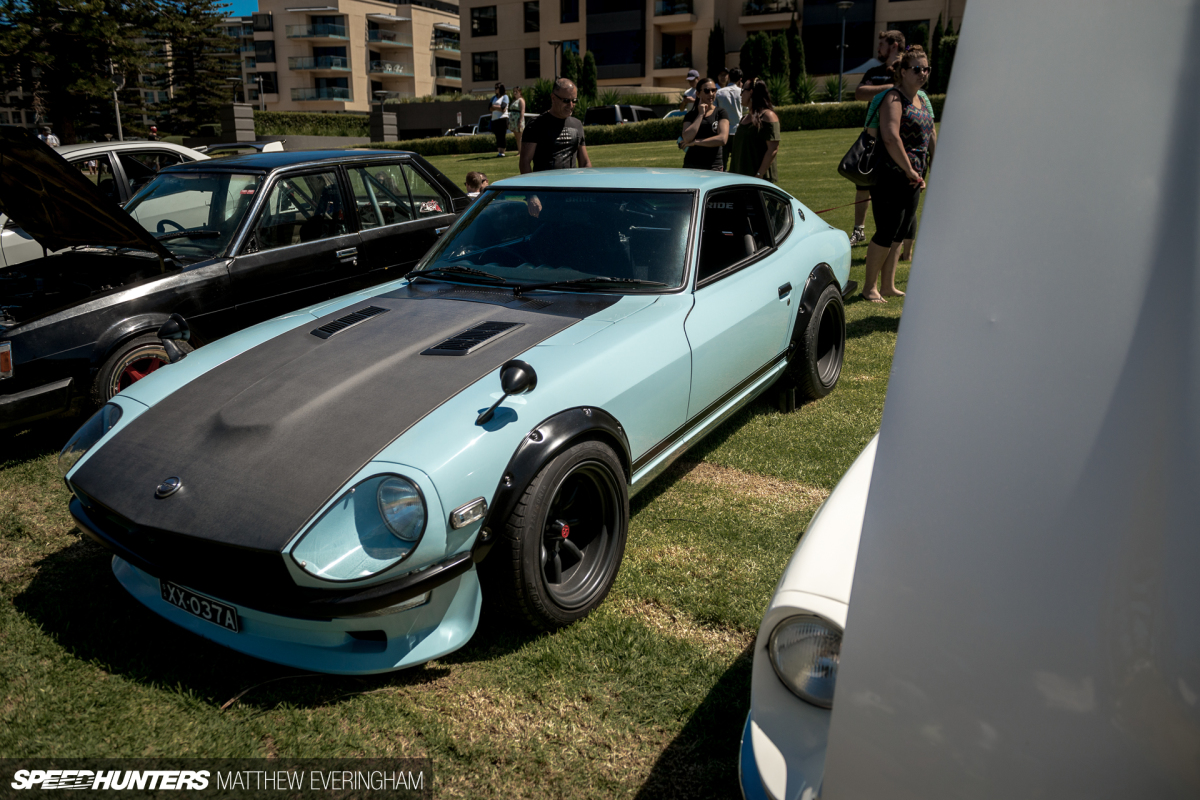 Grabbing that initial attention is the easy half of standing out – it's keeping it and drawing people in after that split second that's the tricky part. You can't just rely on garish colours or a single bold statement. You need substance. You need to be interesting. You need to keep people captivated. Fortunately, the wealth of finer details across the 260Z did all of these things and more.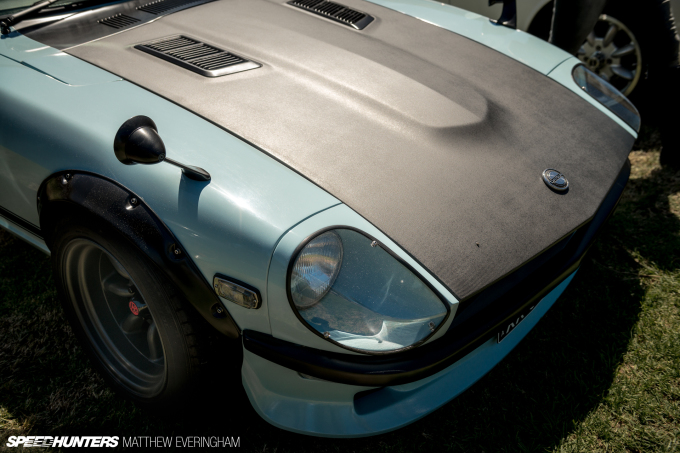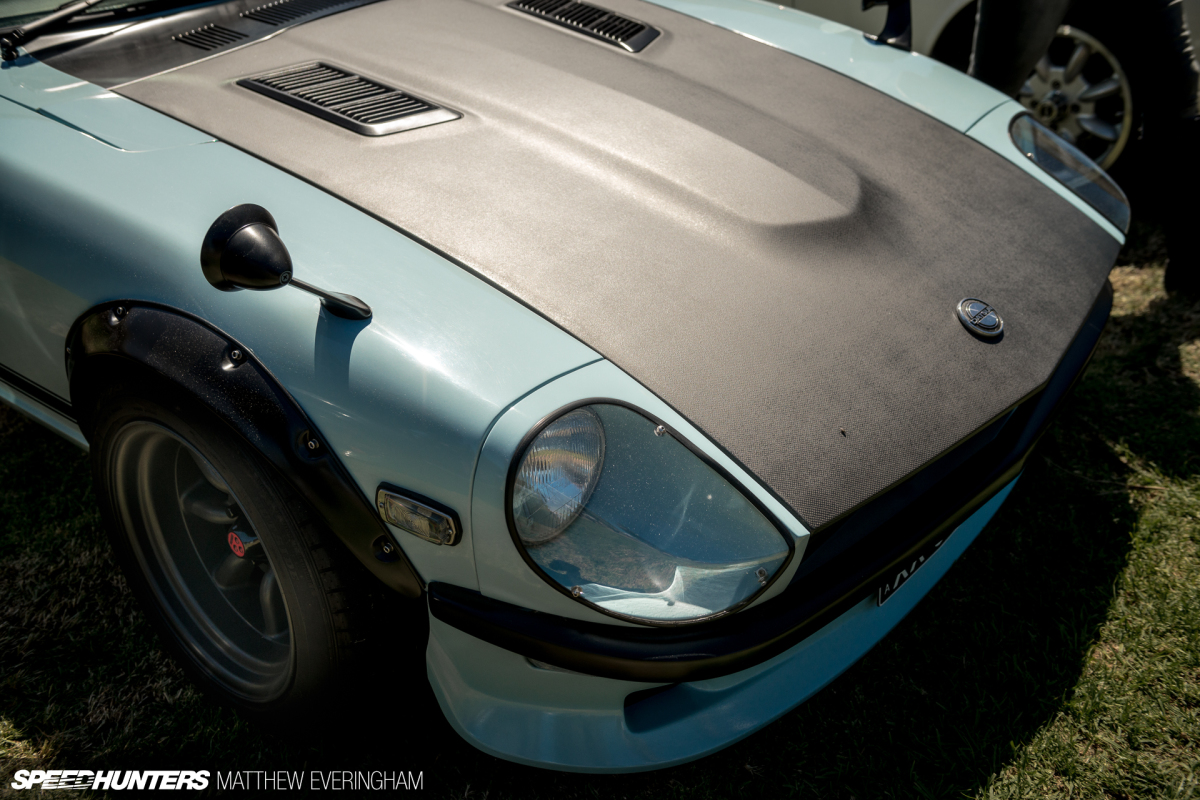 The presentation is timeless. The front splitter, MSA fender flares and clear headlight covers enhance the vehicle's lines while retaining an almost stock look. Even with the dry carbon fibre and flawlessly blended body enhancements, the 260Z looks as though it could have existed as it is way back when the S30 first hit Japanese racetracks in the '70s. It doesn't look dated though; it looks as fresh today as it would have 30-something years ago, and I expect it to carry the same level of appeal another 30 years into the future.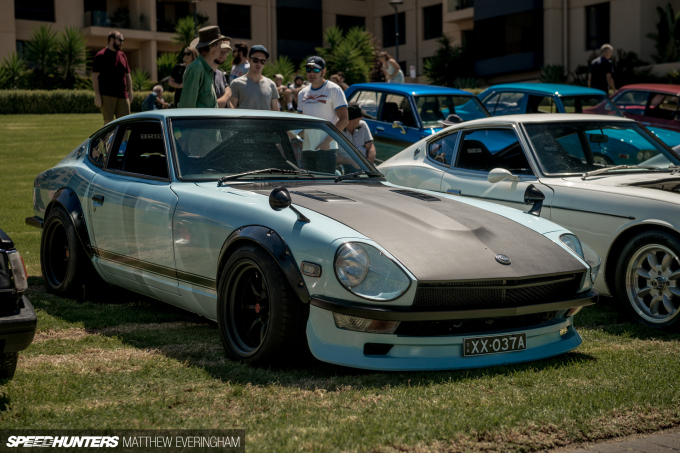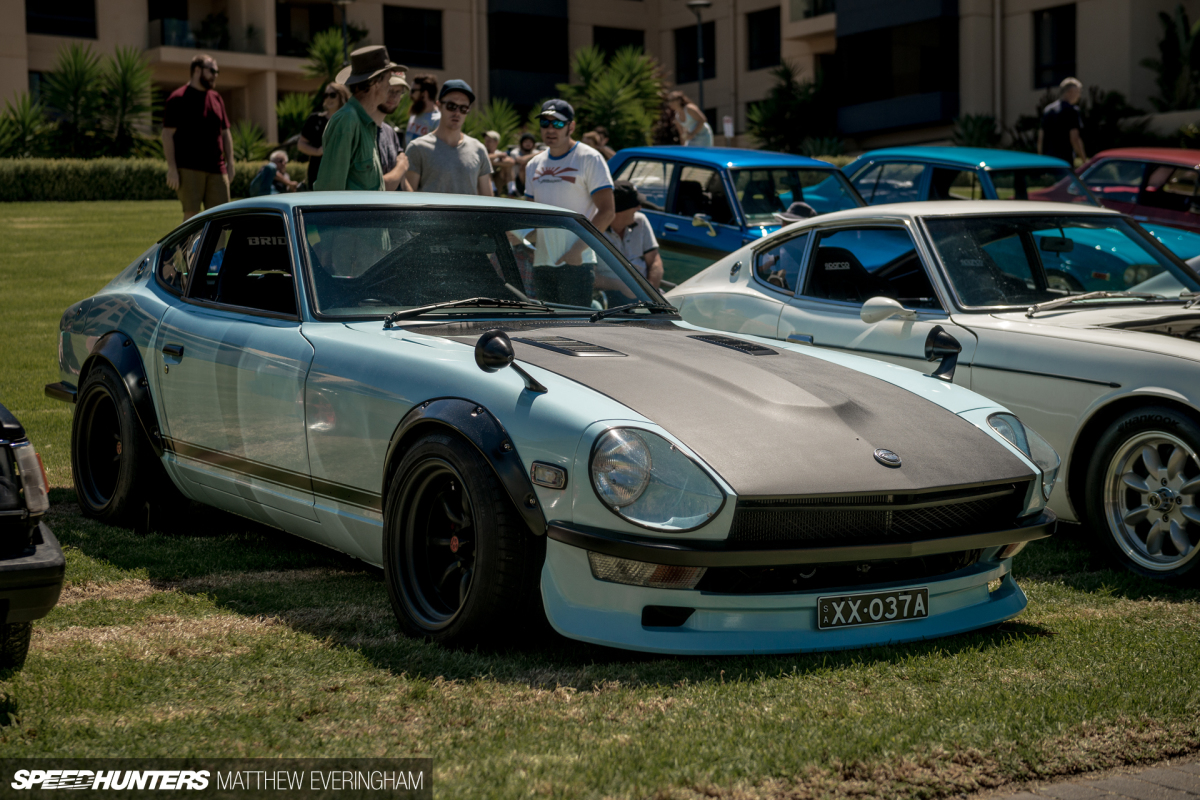 The attention to detail was staggering. The more I nosed around the car, the more I was intrigued; I had to know more about the build. Handily, Roberto, the creator of this vintage masterpiece, was sitting nearby and was more than happy to share the story of his life-long love affair with his Fairlady.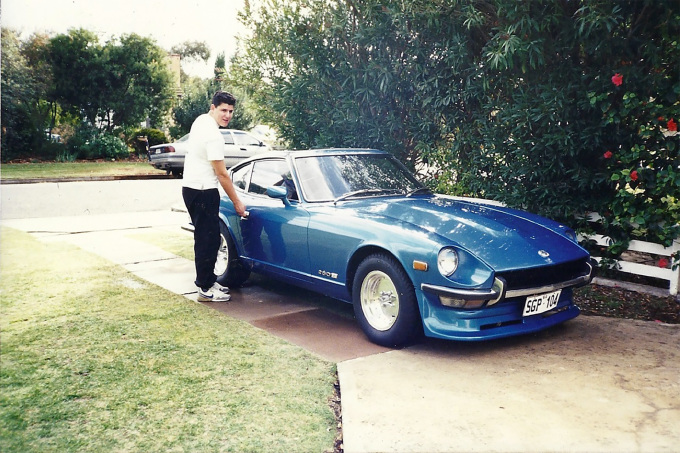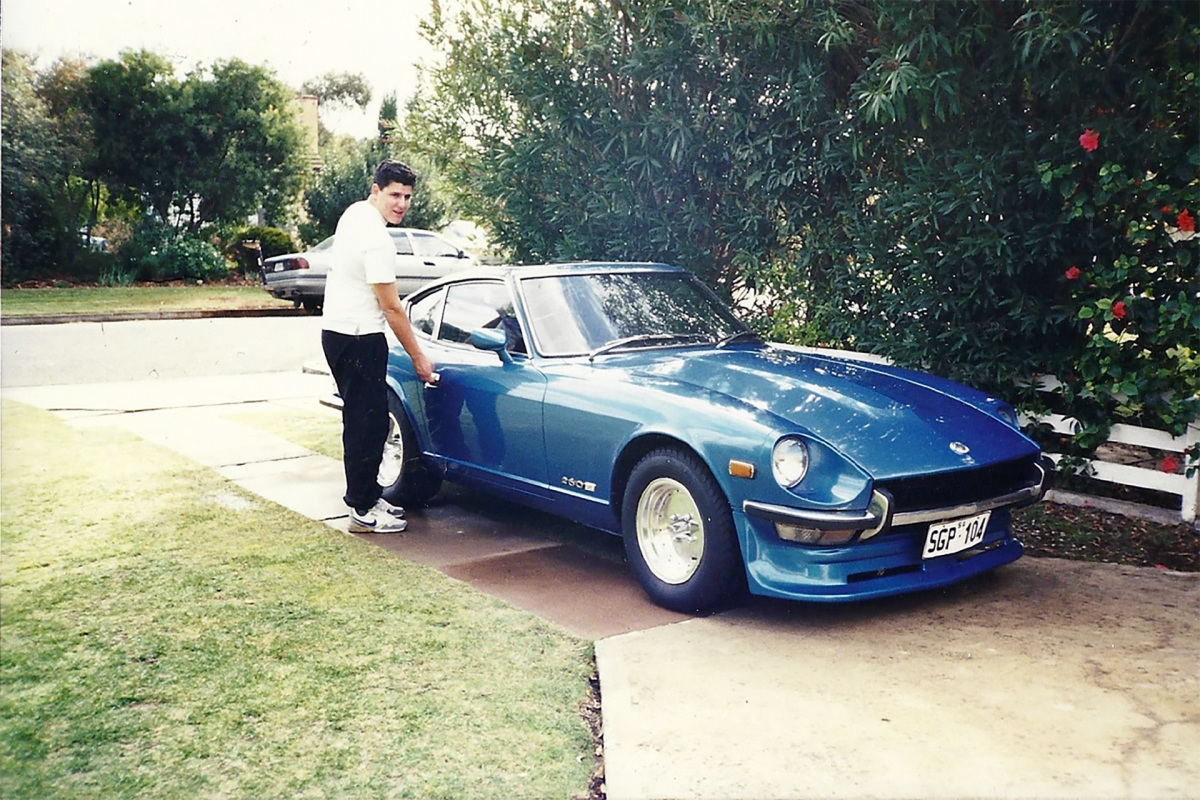 It all started back in 1994 when searching for the right car was actually hard work – hours poring over classified papers, countless kilometres, and soul-crushing quantities of bitter disappointment. Ultimately, the right car was purchased for the equivalent of US$3000, Roberto's long-time dream machine replacing its much humbler cousin, a Datsun 120Y coupe.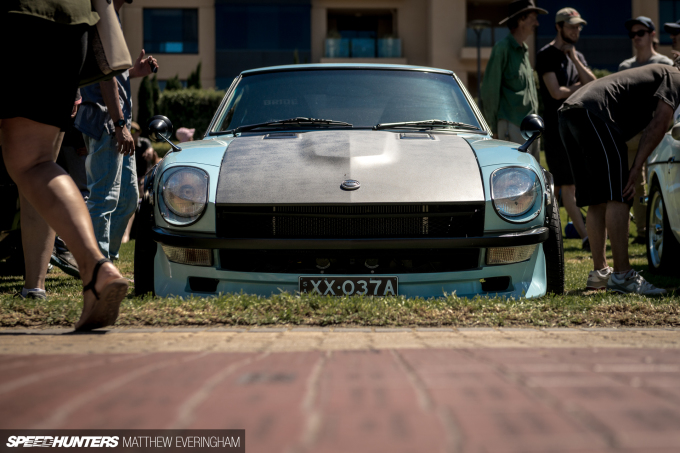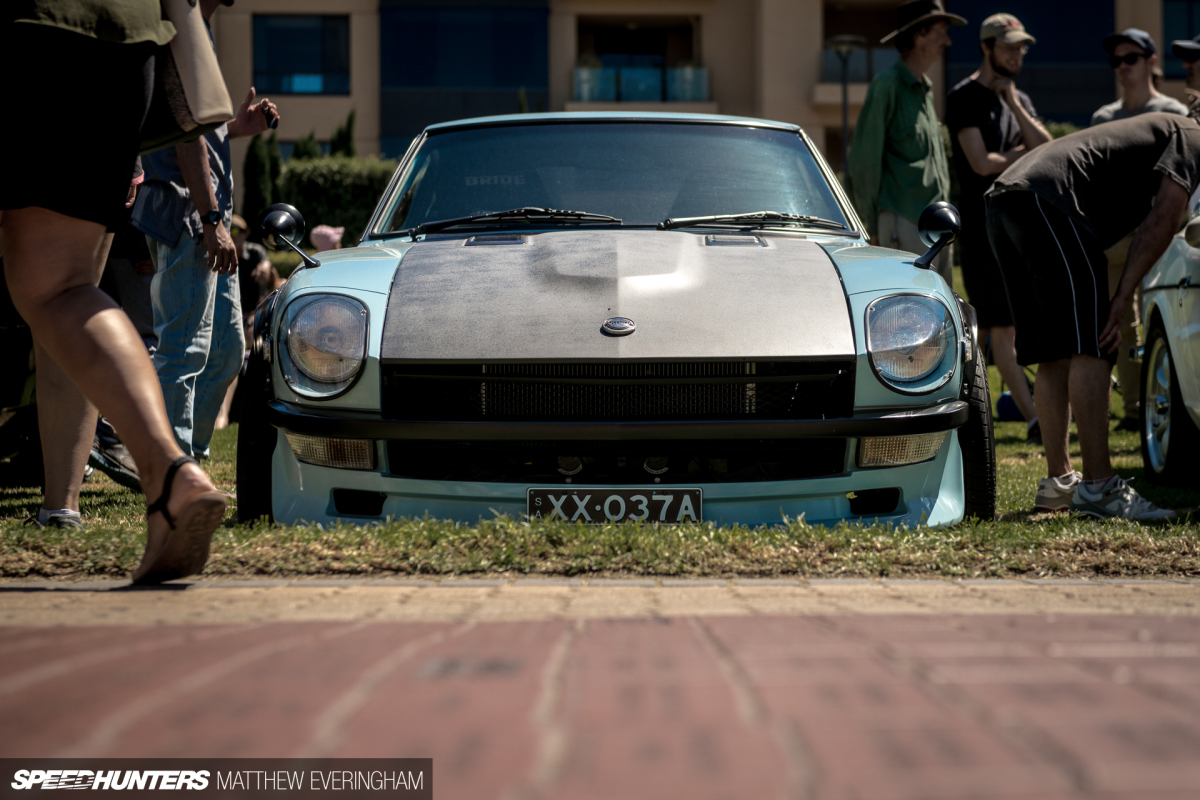 For the next seven years, the Fairlady served as his daily driver, and over the course of that time it was modestly modified, resprayed and rebuilt by Roberto and his brothers. In life, priorities often change though, and when that happened for Roberto he had a choice – sell the Datsun and move on, or throw a cover over the top of it with a promise to one day give it the attention it deserved. Actually, it wasn't a choice – there was no way Roberto could part with the car.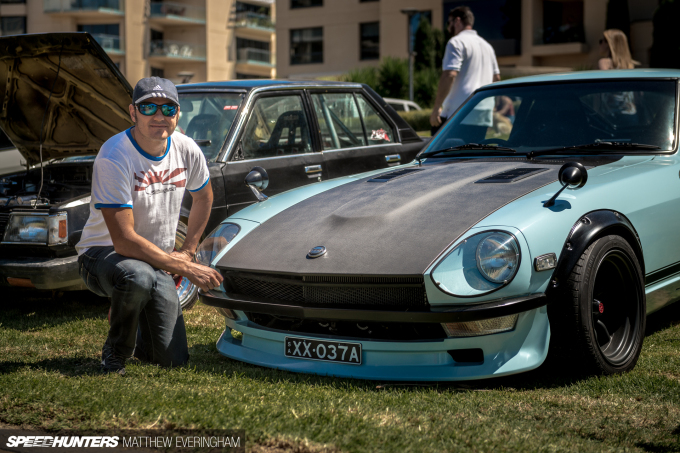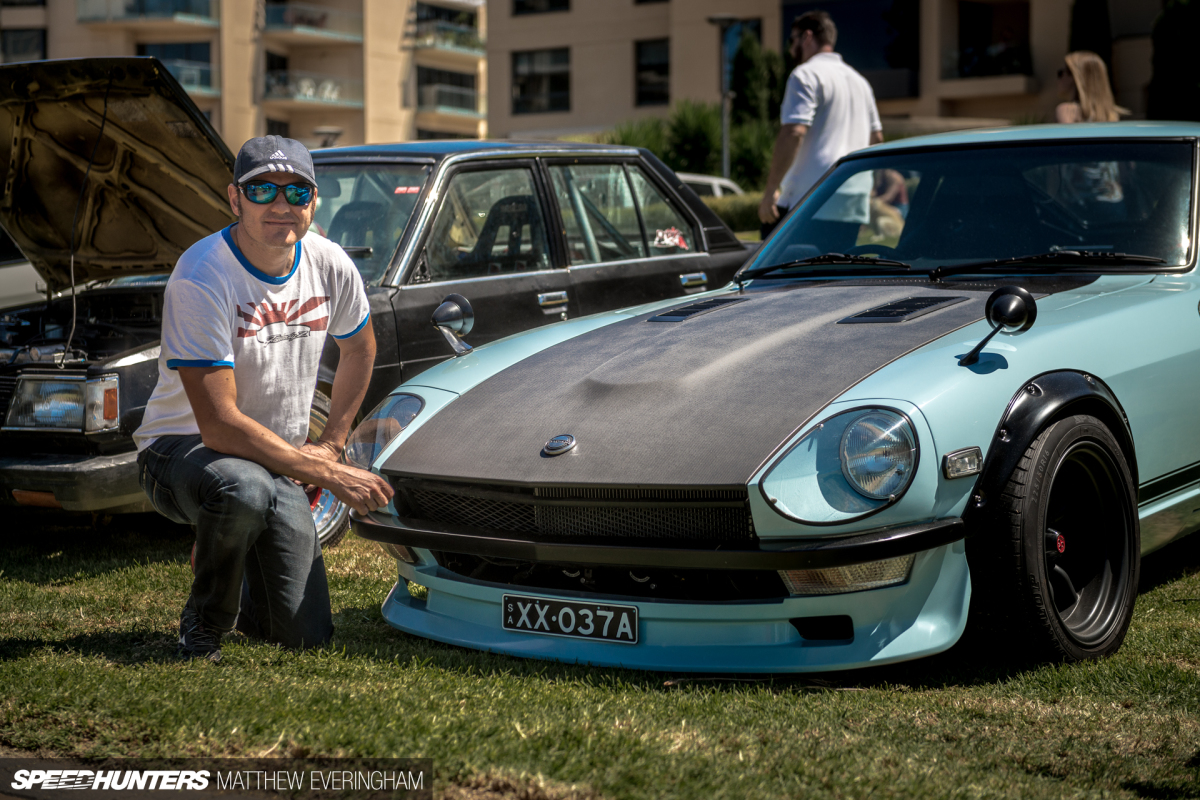 Five years ago, with the means, the time and a 6×12-metre shed in his backyard, Roberto stayed true to his word and dived back into the project. The goal: a period and Japanese heritage-correct street 260Z that was straight and rust free, mechanically flawless and powerful. It also needed to handle and stop well.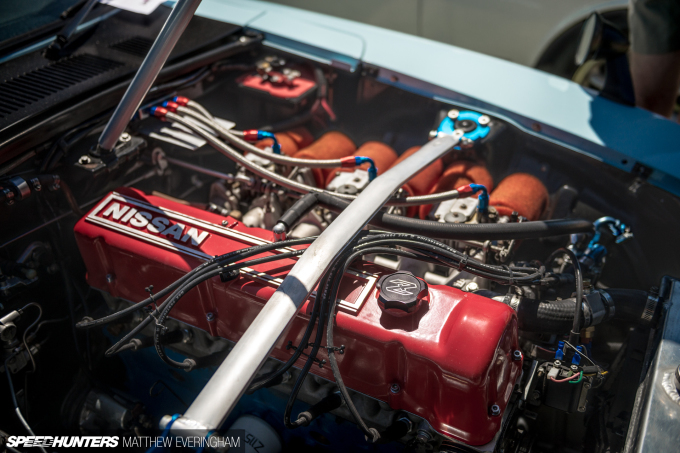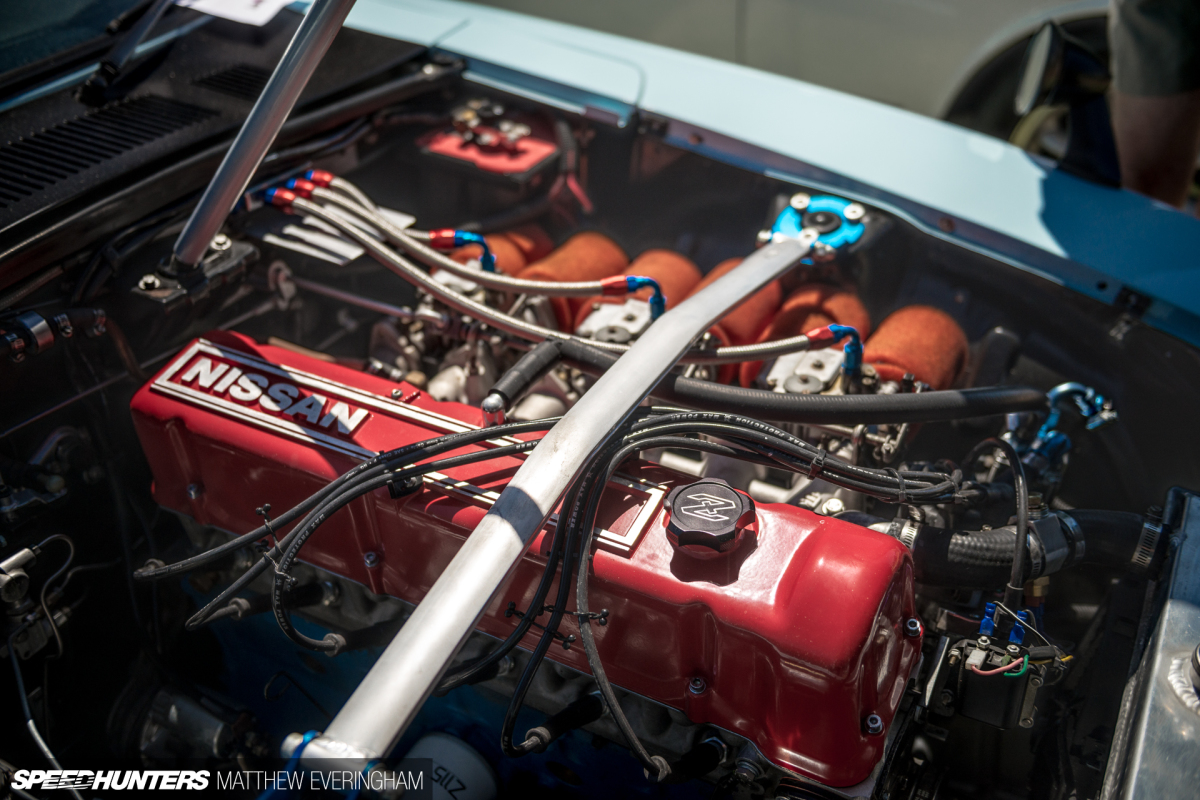 Although there were never any plans to race the car, it was decided early to shoot for 100hp-per-litre with the engine, while keeping it driveable. Not a problem, right? Well, not if you're prepared to strap on some form of forced induction and switch up to electronic fuel injection. Both options were scribbled off the plan straight away; the extra power would be nice, but keeping the car's original spirit intact was a higher priority for Roberto.
Chasing those numbers with those restrictions would prove difficult but not impossible, and after some discussion, the legendary Peter McDonnell from PMC Race Engines was given the order to make it happen. As it sits now, the L28 has been stretched slightly to 2.9-litres and features Spool forged flat-top pistons for a 10.5:1 compression ratio. Up top, there's a Stewart Wilkins Racing CNC-ported E88 cylinder head fitted out with a SWR high-lift, 72-degree cam to provide a bit of extra grunt and bucket loads of attitude at idle.
The intake features a Cannon inlet manifold and triple Mikuni PHH44 carburettors fed from a Mallory competition-spec pump, while the exhaust comprises of SWR tuned-length extractors running into a 2.5-inch system that incorporates a Magnaflow resonator. A high-flow L28 turbo oil pump and an Arizona Z baffled sump ensure temps and pressures stay constant even under race conditions that the car will likely never see.
I was fortunate enough to be standing by while the old Datto was fired up and then later hear its throaty growl as it left All Japan Day. As for output, the L28 delivered a reliable 284 horsepower during engine dyno tuning at Les Collins Racing, which is solid number for a carburettor-fed, naturally aspirated engine from the 1970s that doesn't drive like a pig. A 5-speed manual transfers the power to an R180 open diff.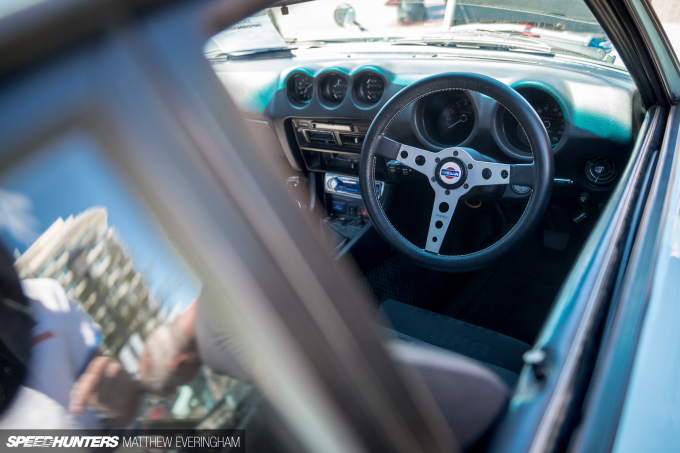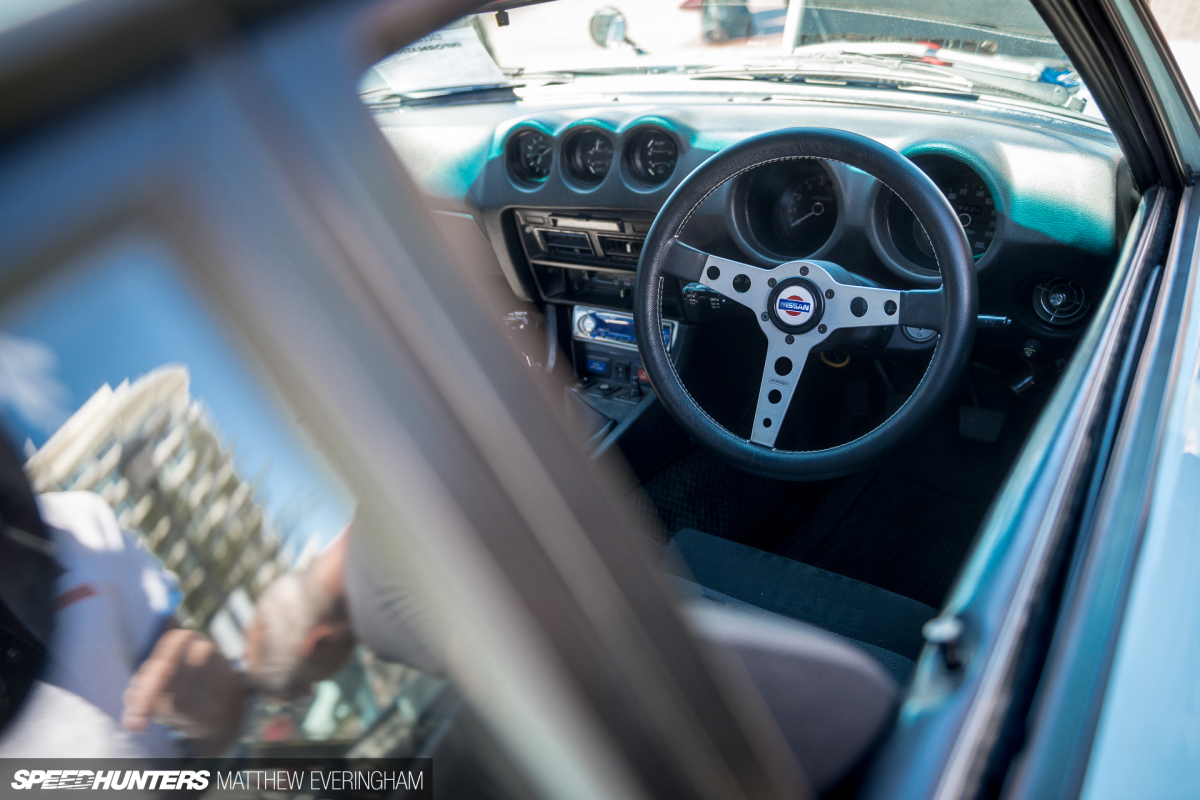 The interior received the same level of care in its restoration. With the exception of a more modern stereo and a pair of genuine Bride Digo seats, the cabin has stayed true to what aftermarket parts would have been available in period. The dash was completely refurbished by Rare Spares, trim was rejuvenated, and other the small embellishments like a 'Z' shifter were installed to tie the whole package together.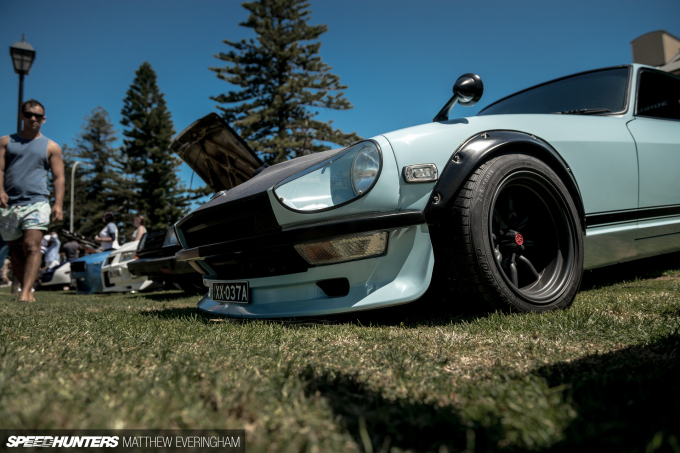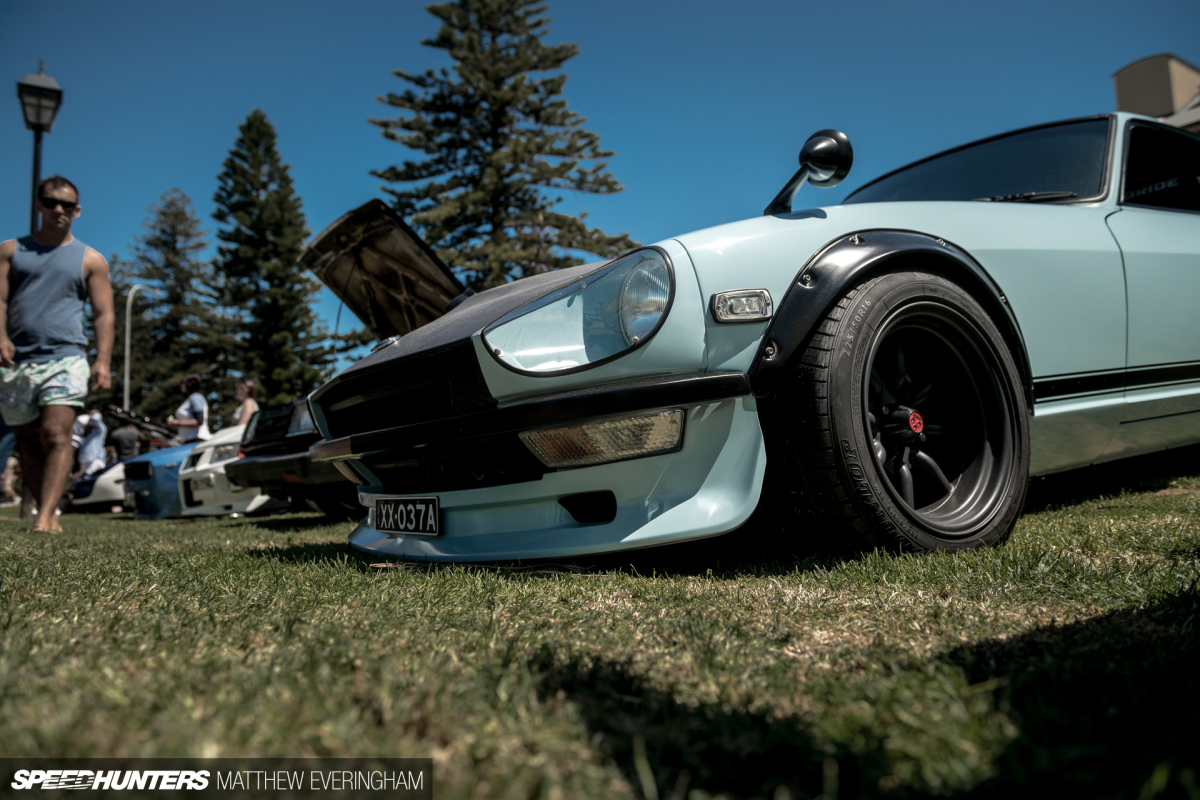 Eibach coilovers, Cusco strut bars, and fresh polyurethane bushes maximise the old girl's ability through twisty roads and keep the car squatting comfortably on the road. Upgraded Nissan Z32 front brakes with 296mm modified Honda Odyssey vented rotors provide the bulk of the 260Z's stopping power, while the rear brakes were borrowed from an Australian R31 Nissan Skyline.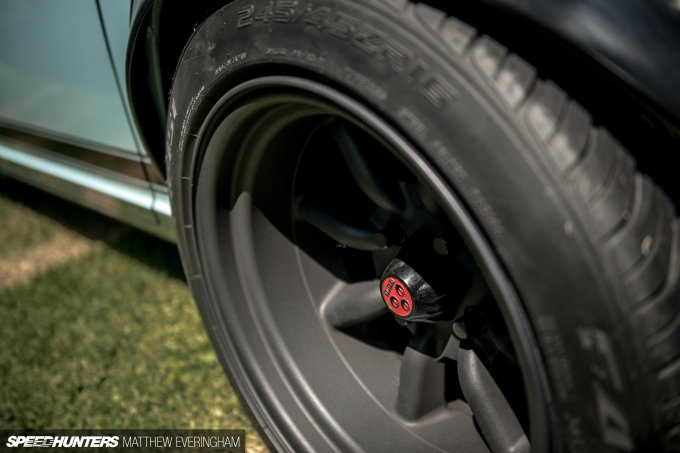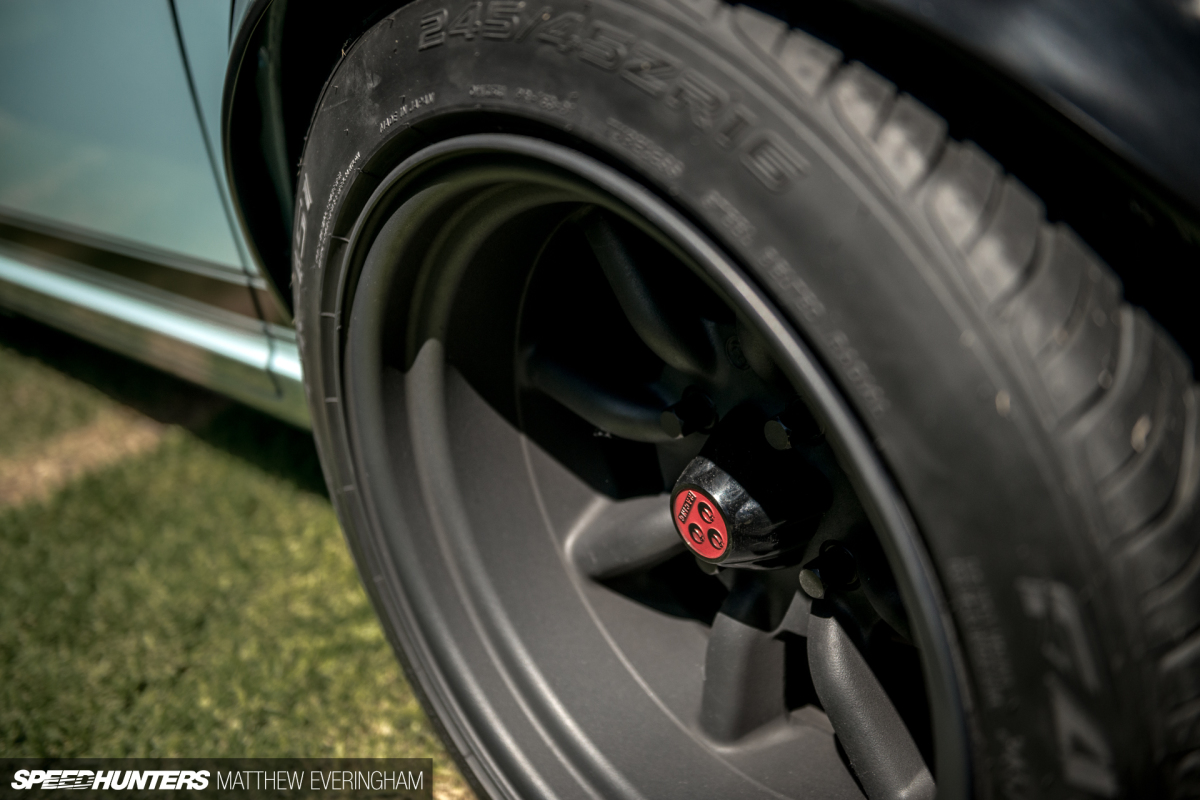 A set of RS Watanabe wheels complete the heritage JDM look; 16x9s with 225s keep the front tracking smoothly, while larger 16×9.5s at the rear allow for a slightly meatier 245-wide tire to be fitted up. And the Z needs all the help it can get to put the power to the ground when required.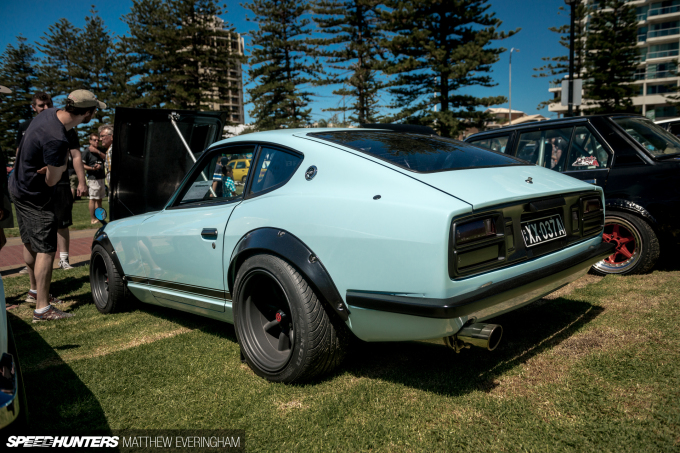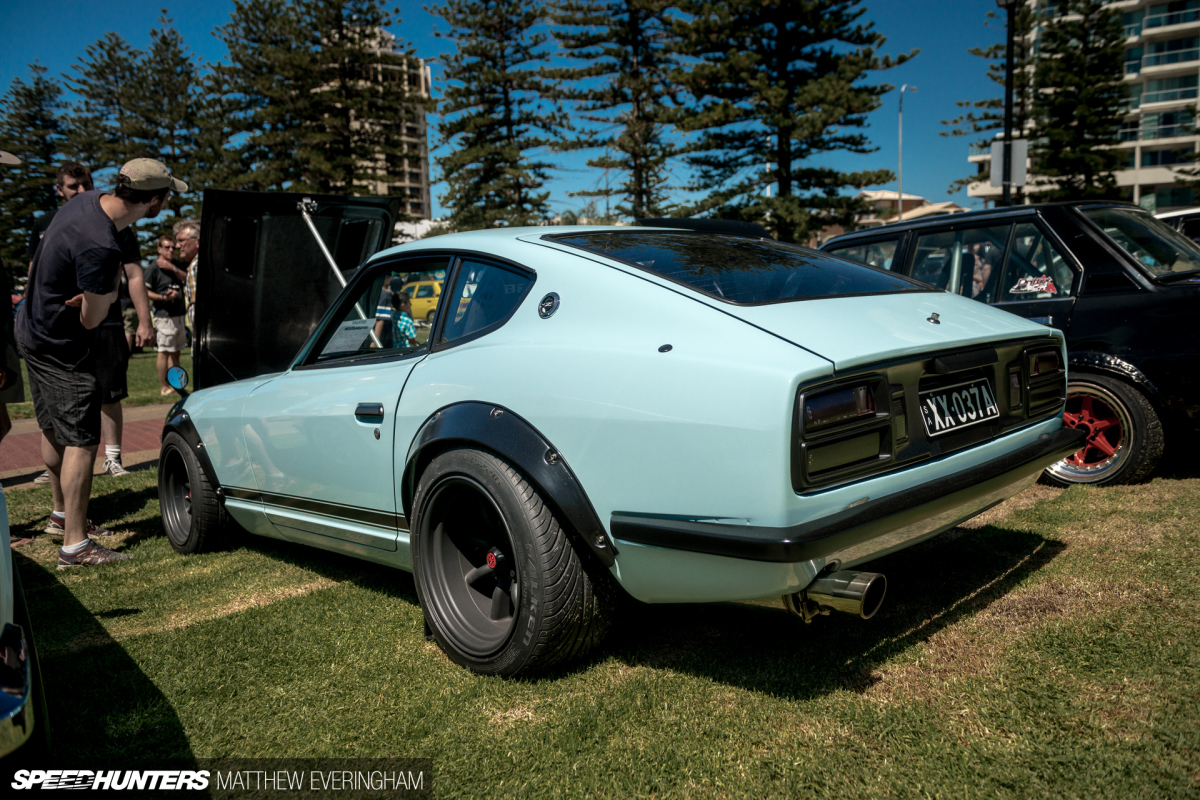 "People sometimes tell me their story about that old car they used to have back in the day," says Roberto. "They say how they regret selling it; 'I loved that car,' 'I shouldn't have sold it,' 'It would be worth a fortune now,' gets muttered. I can proudly say, I didn't fall into that category, although seeing 120Y prices creep up makes me wonder."
The majority of the restoration, including the paintwork, can all be credited to Roberto with the help of a few friends when they could find the time. This build has been a long time coming, 23 years to be exact, but the end results were well worth the wait. As life has changed for Roberto, his Fairlady has remained a constant.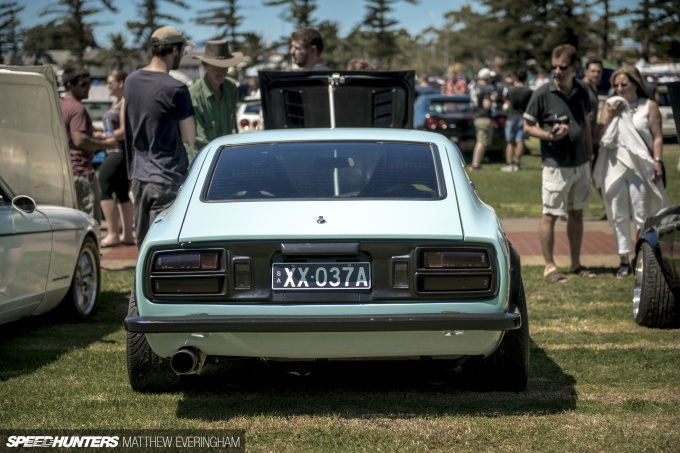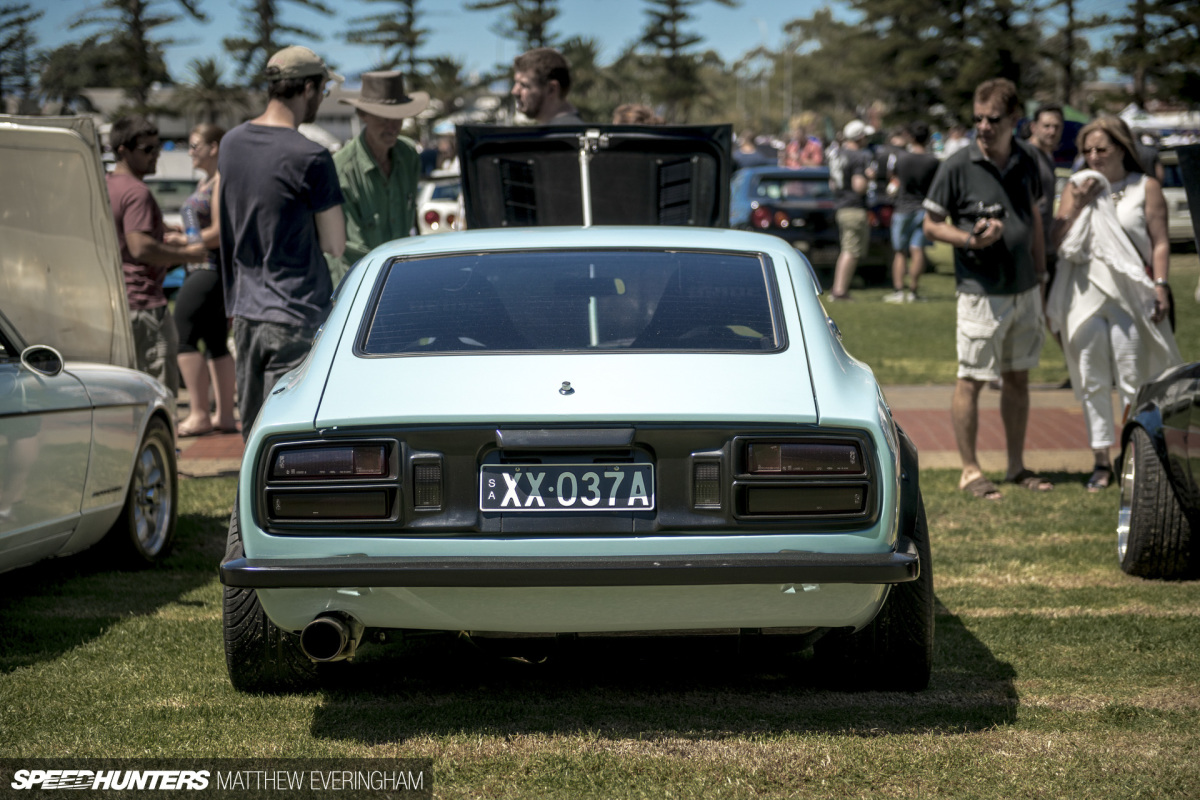 The future is uncertain for all of us, but one safe assumption to make is that Roberto won't be parting ways with his powder blue life companion any time soon.
Matthew Everingham
Instagram: matthew_everingham
matt@mattheweveringham.com
Cutting Room Floor