In my main HKS Premium Day coverage post I paused for a quick look at a legendary metallic orange GT-R. Garage Saurus is a well-regarded name in the Japanese tuning scene; the company was a big player in the drag days, and then had a few stabs at time attack in the early 2000s with an S14 and the aforementioned Skyline.
While it might seem like all has gone quiet from the Saitama Prefecture-based shop, Garage Saurus has actually never stopped doing what it does best. And that's building some of the cleanest and most powerful street/drag GT-Rs in the country.
This Midnight Purple BCNR33 was on display in the paddock in front of the Saurus pit garage, and I just couldn't pass up the chance to grab a few quick pictures for a spotlight.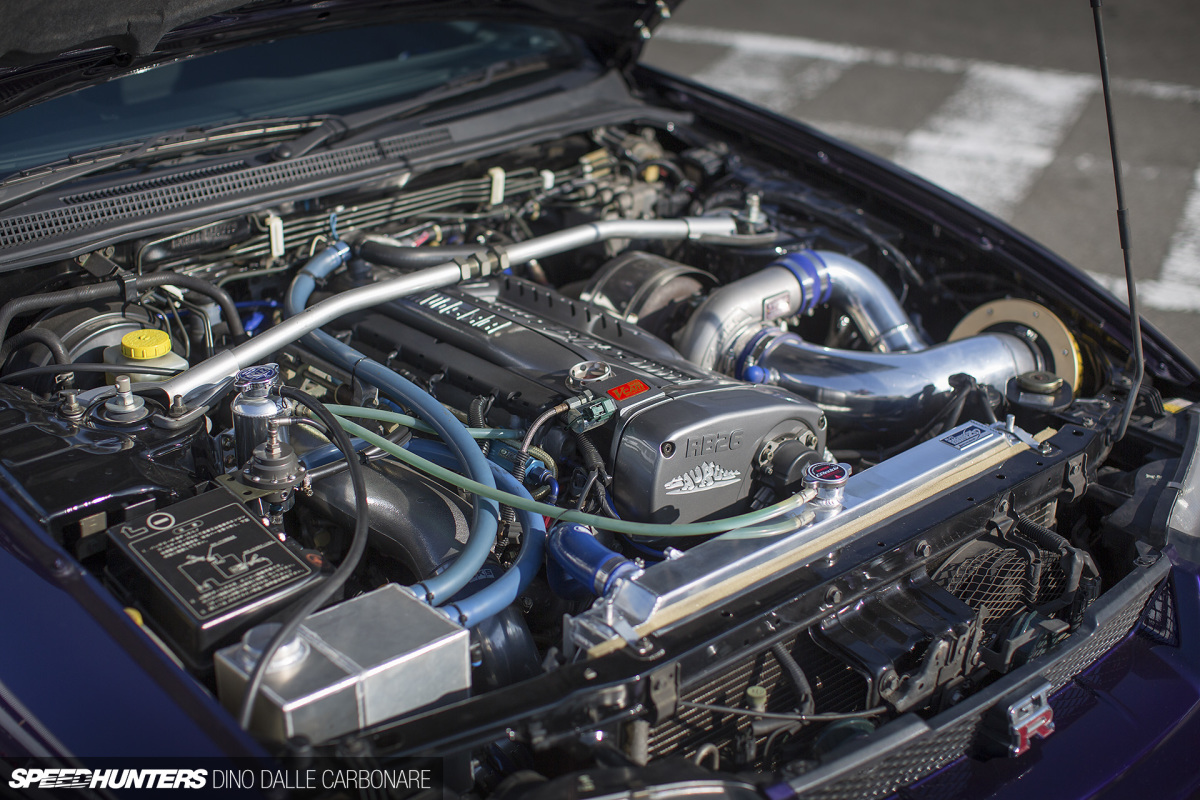 Having built so many of these cars, Garage Saurus has a tuning recipe that works: a beefed-up RB26 mated to either a Trust T88, HKS T04Z or T51R. The RB responds well to these turbos, changing the engine's character and adding personality.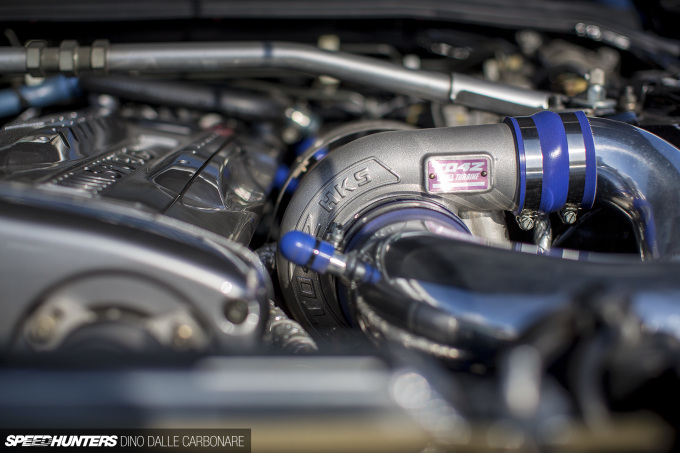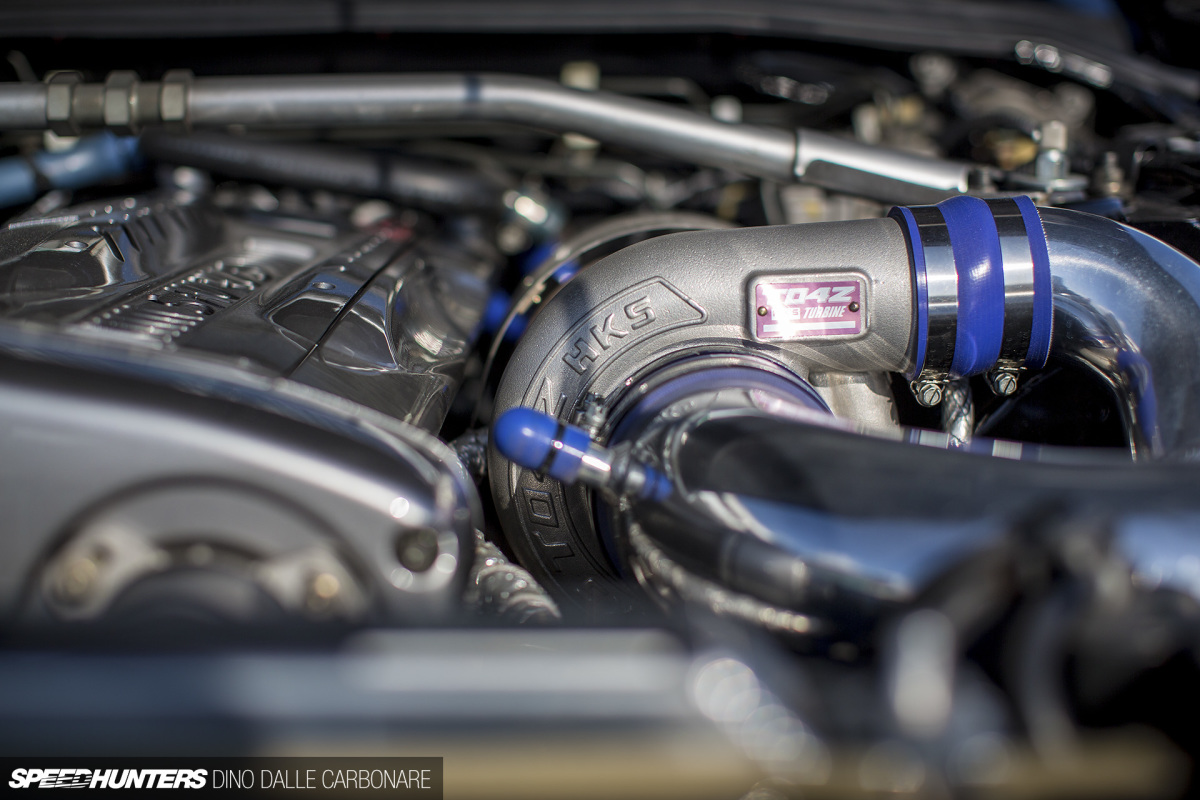 A T04Z like this would guarantee a useable 650hp and a good spread of torque, thanks in part to the engine's slight increase in capacity to 2.8L.
The RB26 in the R33 even featured HKS's V-Cam system, so with proper ECU mapping you would have decent pull from as low as 3,000rpm. How cool is the machined Saurus logo on the pulley cover?!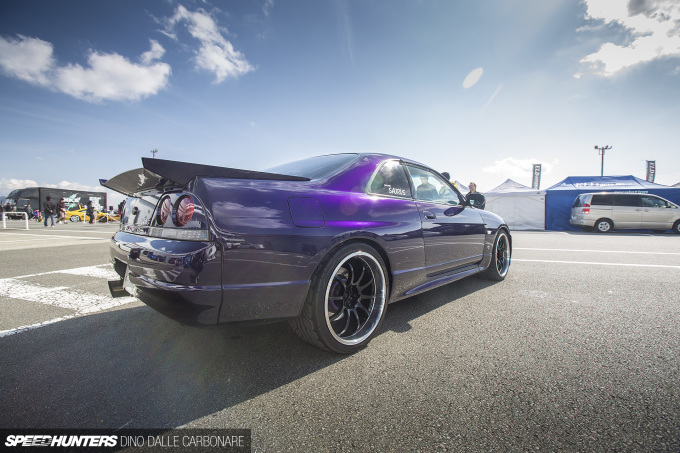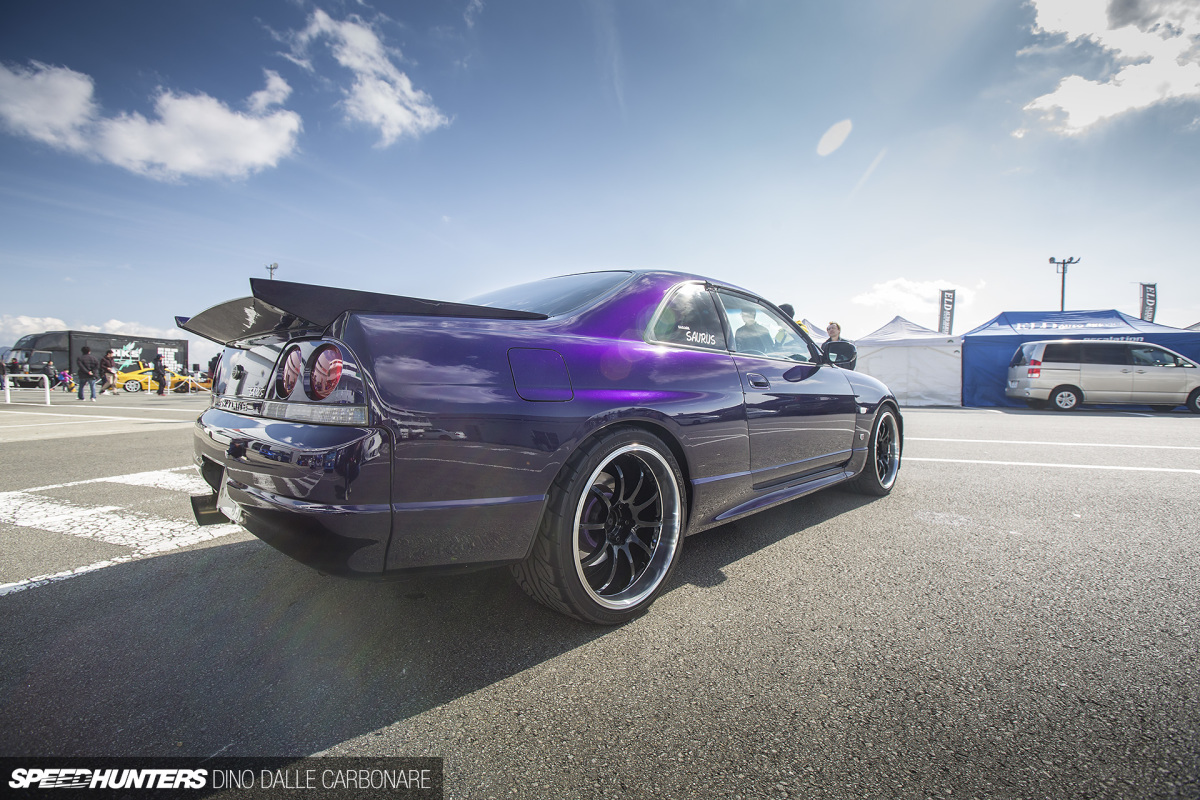 The paint really popped under the morning sunlight, hinting that the R33's exterior had probably been enhanced with a few coats of purple pearl.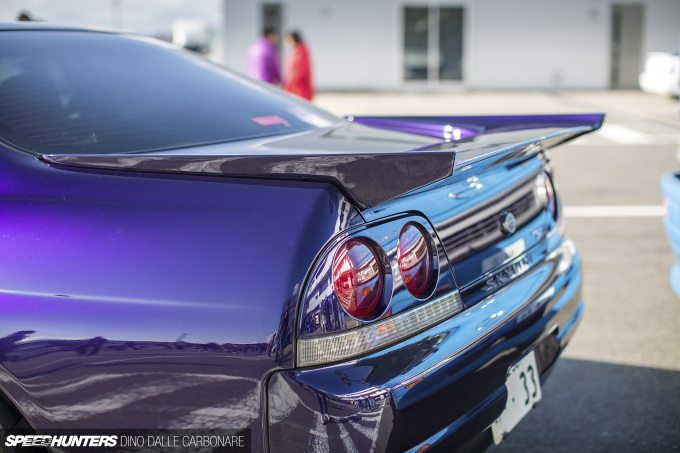 The drag wing, however, was the piece that really made the whole car that little bit more special. It's an unmistakable Garage Saurus upgrade.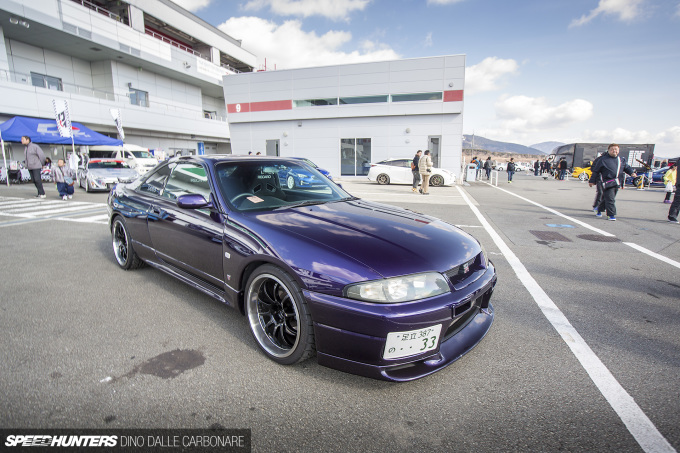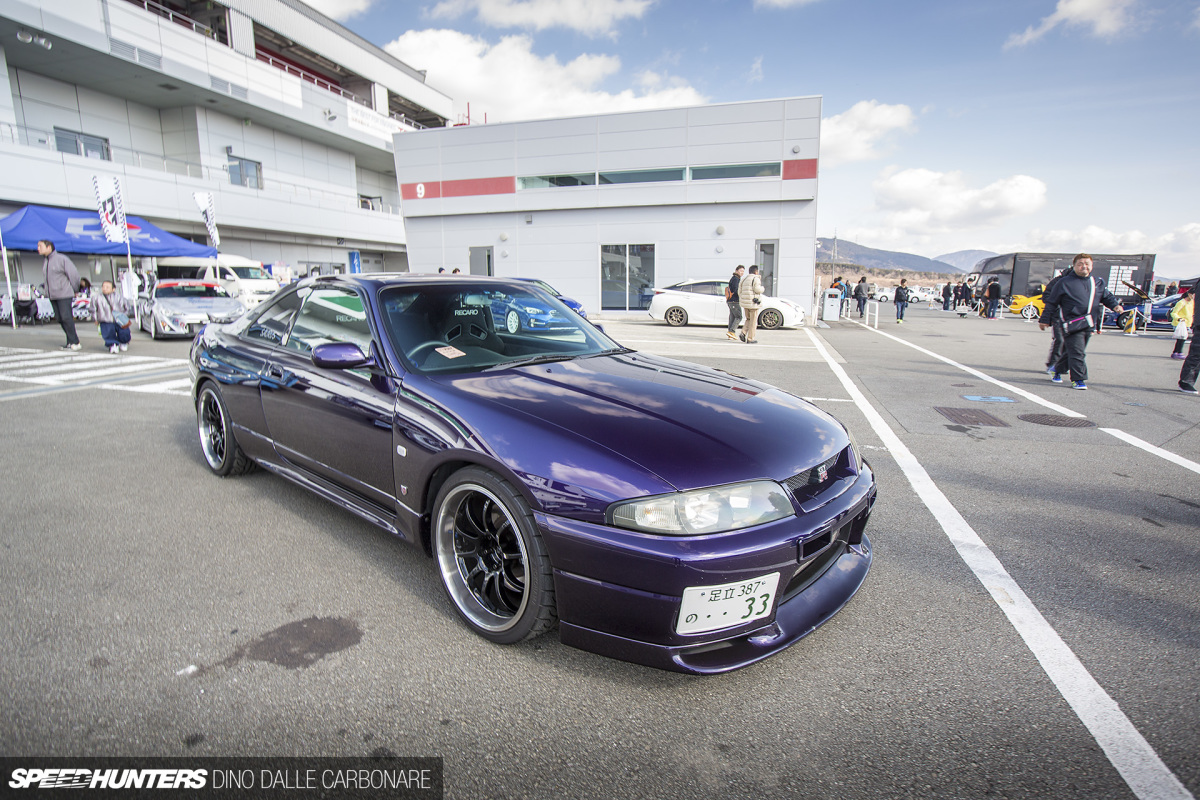 Along with the R32, it was this generation of Skyline GT-R that I remember the most from old Option drag videos from back in the mid-to-late '90s. So for me, the street/drag look just suits an R33 perfectly, this being one of the best examples I've ever come across.
Dino Dalle Carbonare
Instagram: speedhunters_dino
dino@speedhunters.com