As I mentioned during my coverage of the Sacramento Autorama, this year's show was big on lowriders.
Spread amongst several different buildings were cars representing various builders and Northern California lowrider clubs. Between them were dozens of high-level show builds, but one stood out as the most incredible lowrider show car I've ever seen.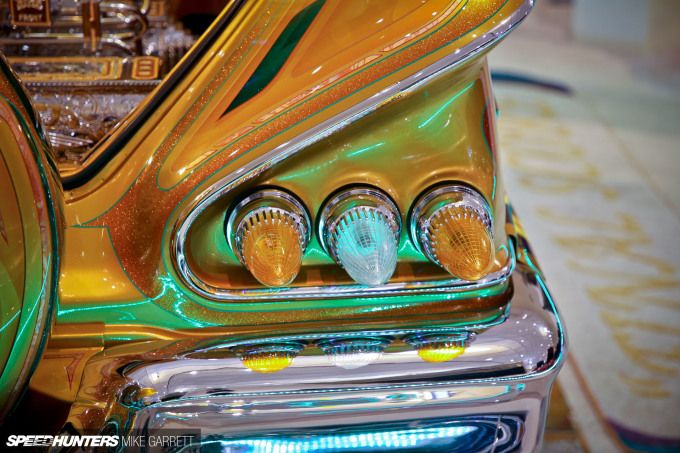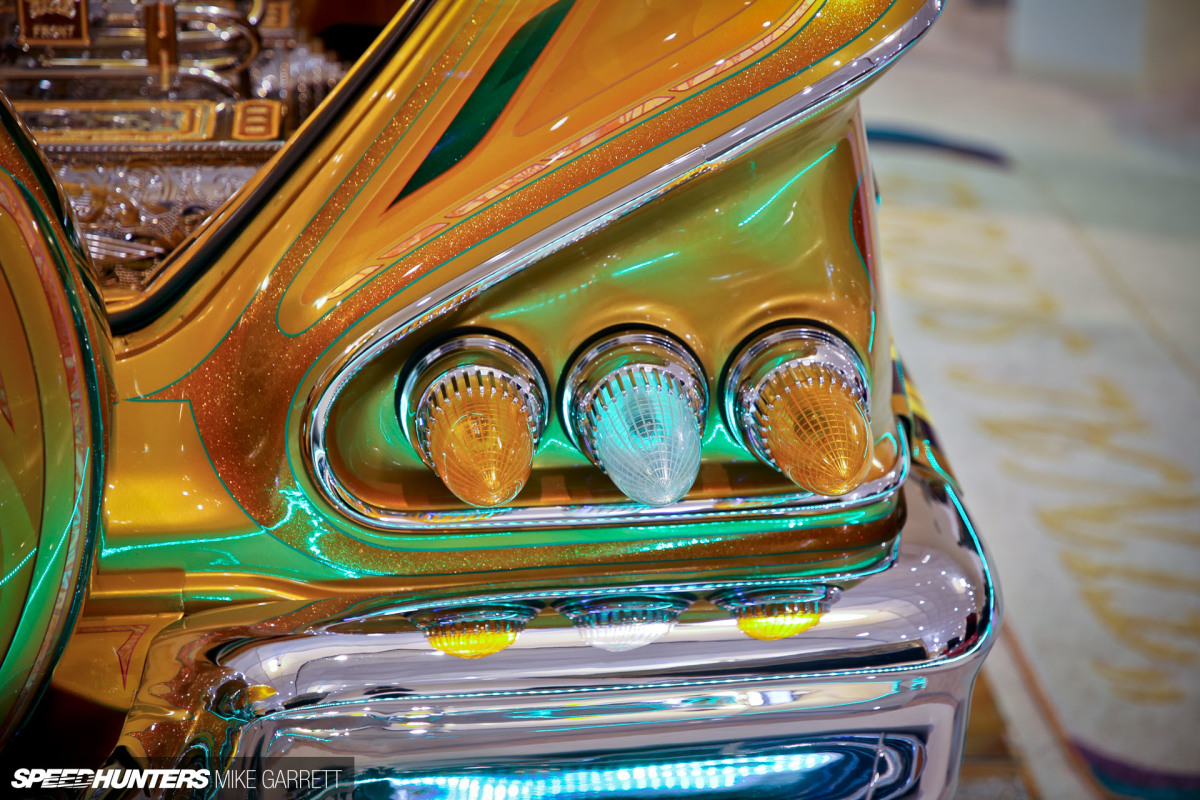 At some point about 60 years ago, this custom creation left the factory as a 1958 Chevrolet Impala Convertible, but now it's better known by its show name The Final Score.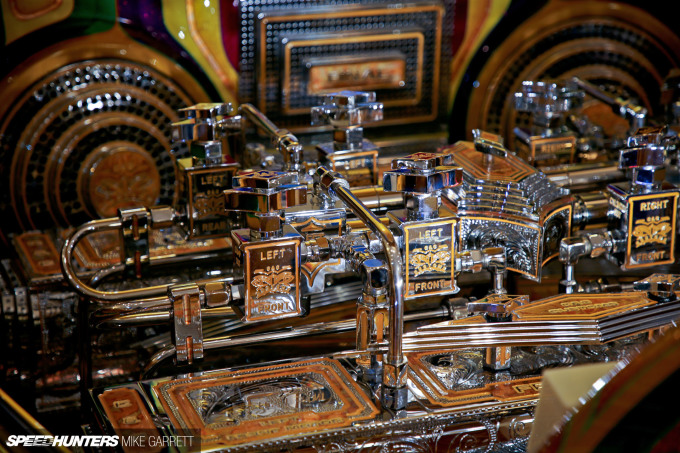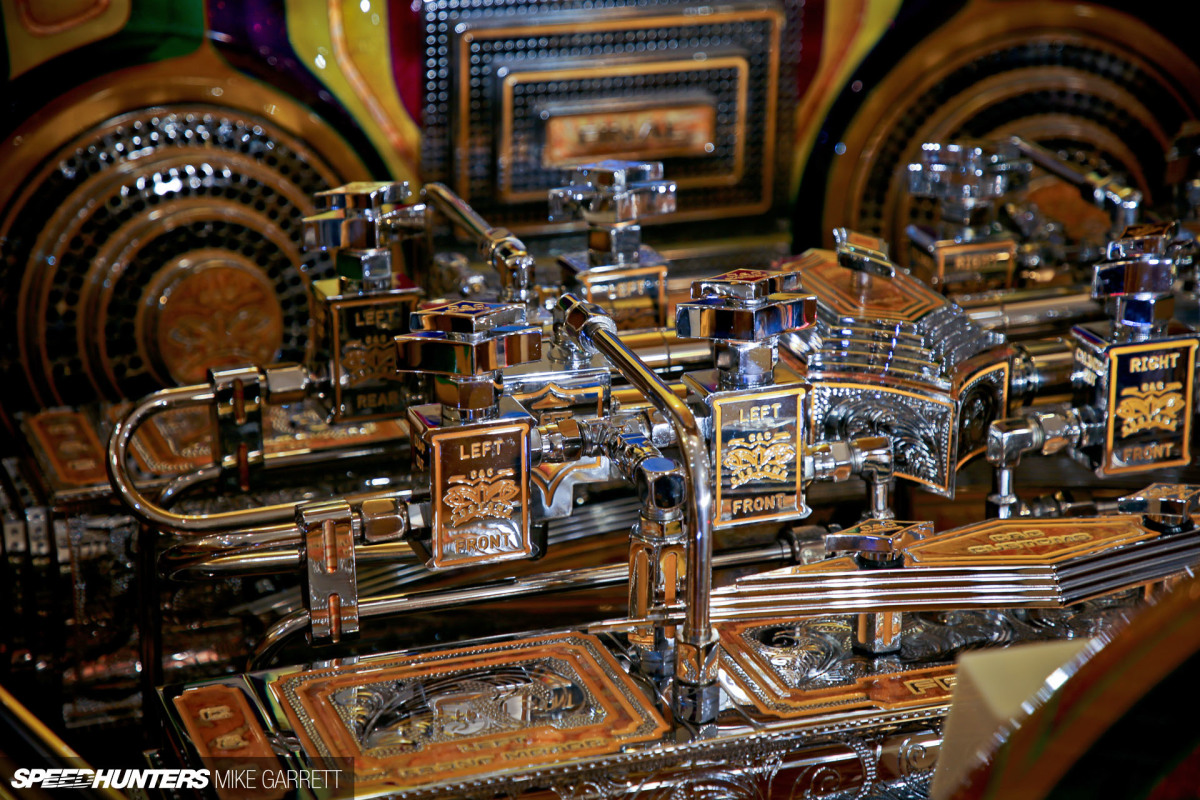 Owned by Chris Roark of Vacaville, California, the Chevy is as much a piece of artwork as it is an actual vehicle. From top to bottom and front to back, there's no area that hasn't been plated, etched, or custom painted in some manner, and that includes the entire undercarriage.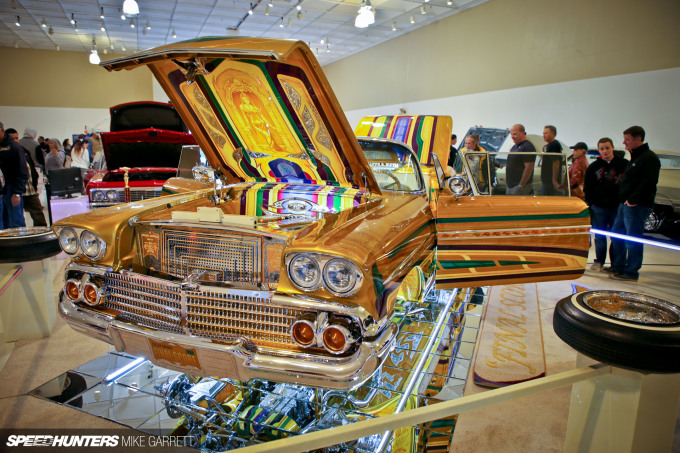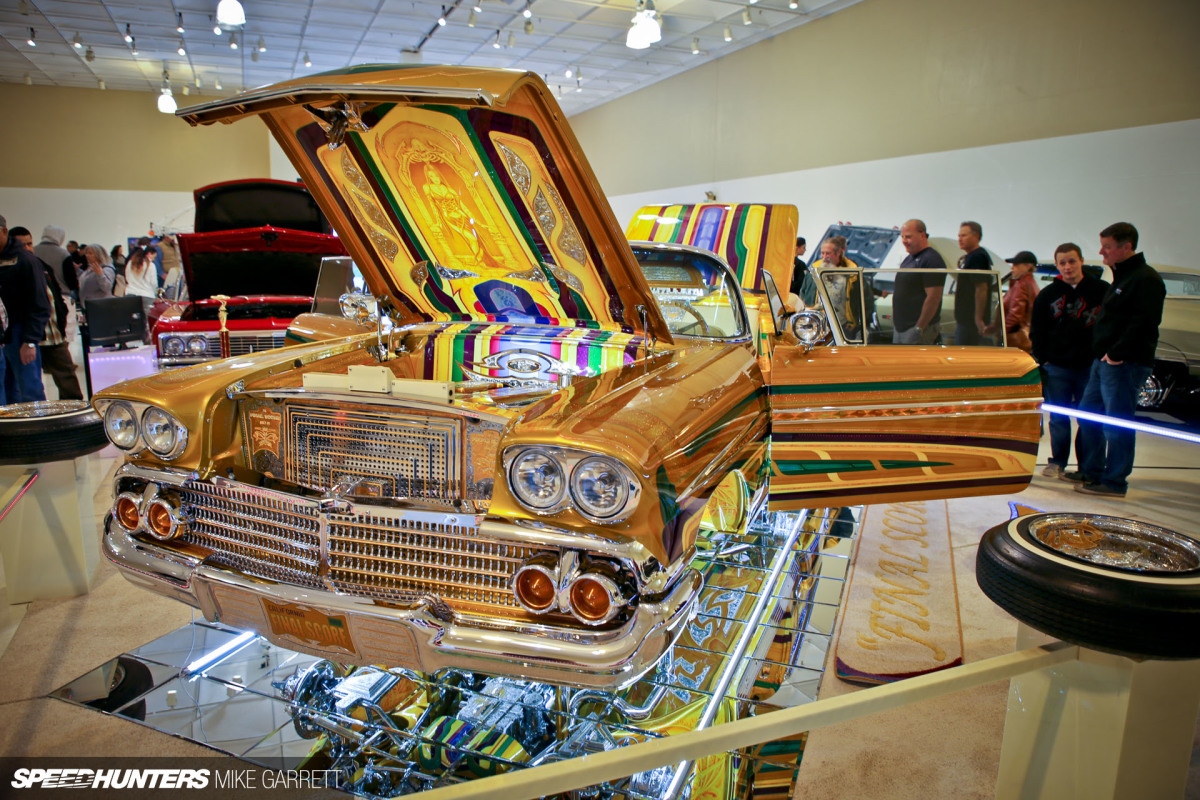 As you can see, the car was displayed lifted up into the air and sitting over a panel of mirrors, and they are completely necessary to showcase all of the work that's been done underneath.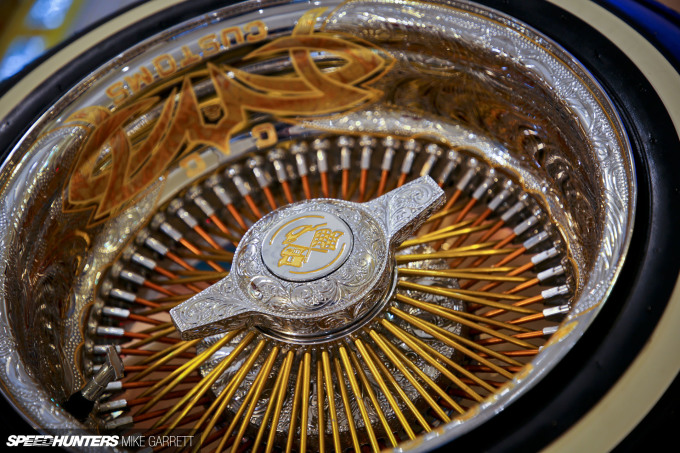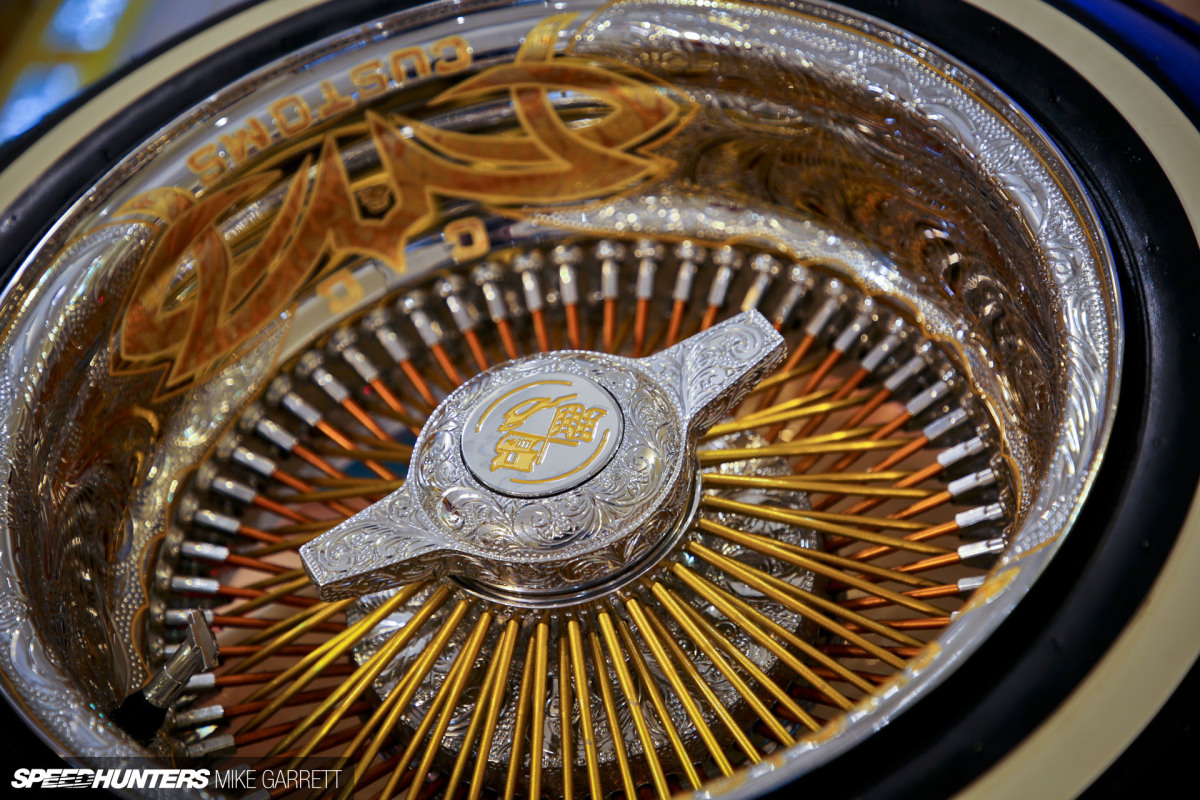 The custom-plated wire wheels were also removed from the car during the show, and not just so people could get a better look at the barrels…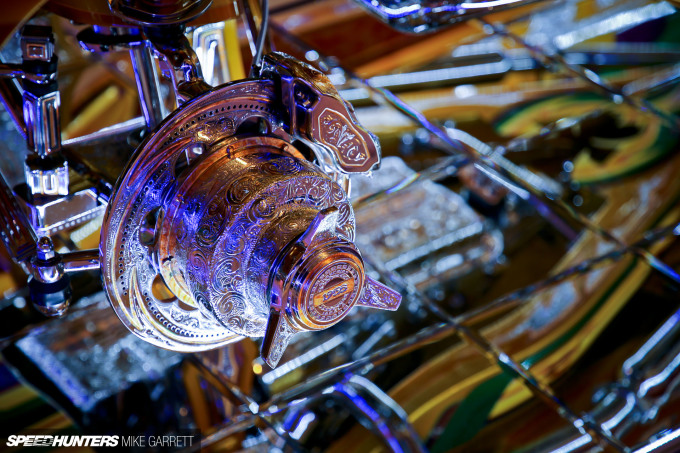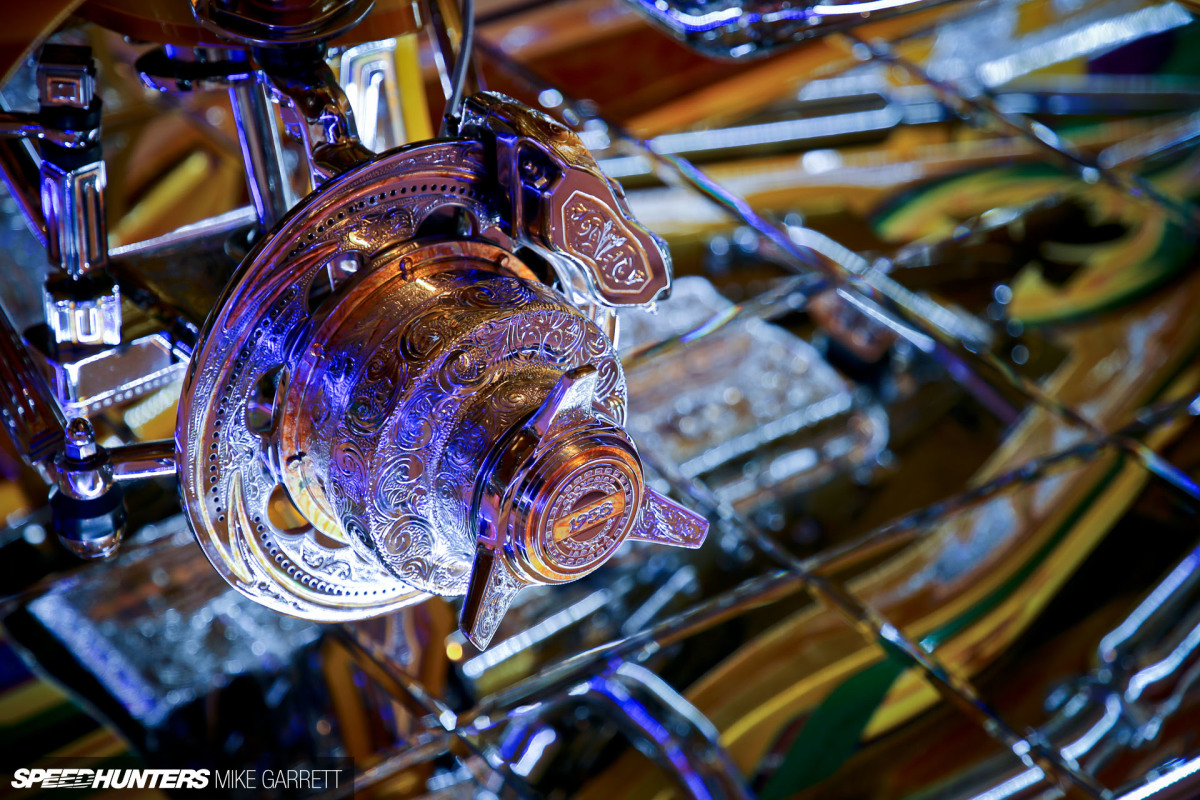 Doing so gave an unobstructed view of the Impala's engraved calipers, rotors and hubs. Something tells me this car doesn't see a whole lot of miles out on the highway.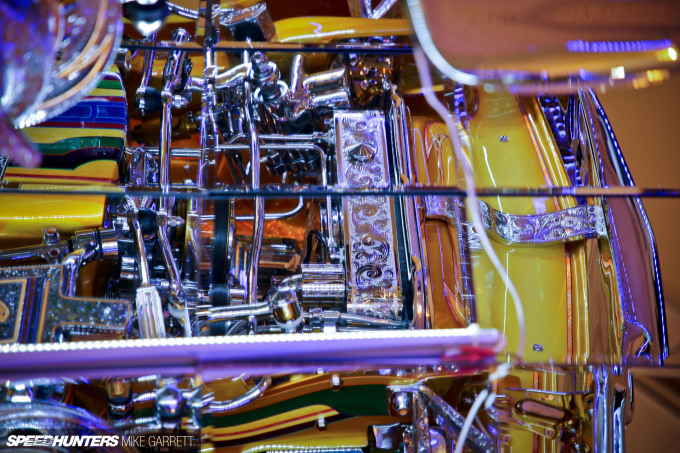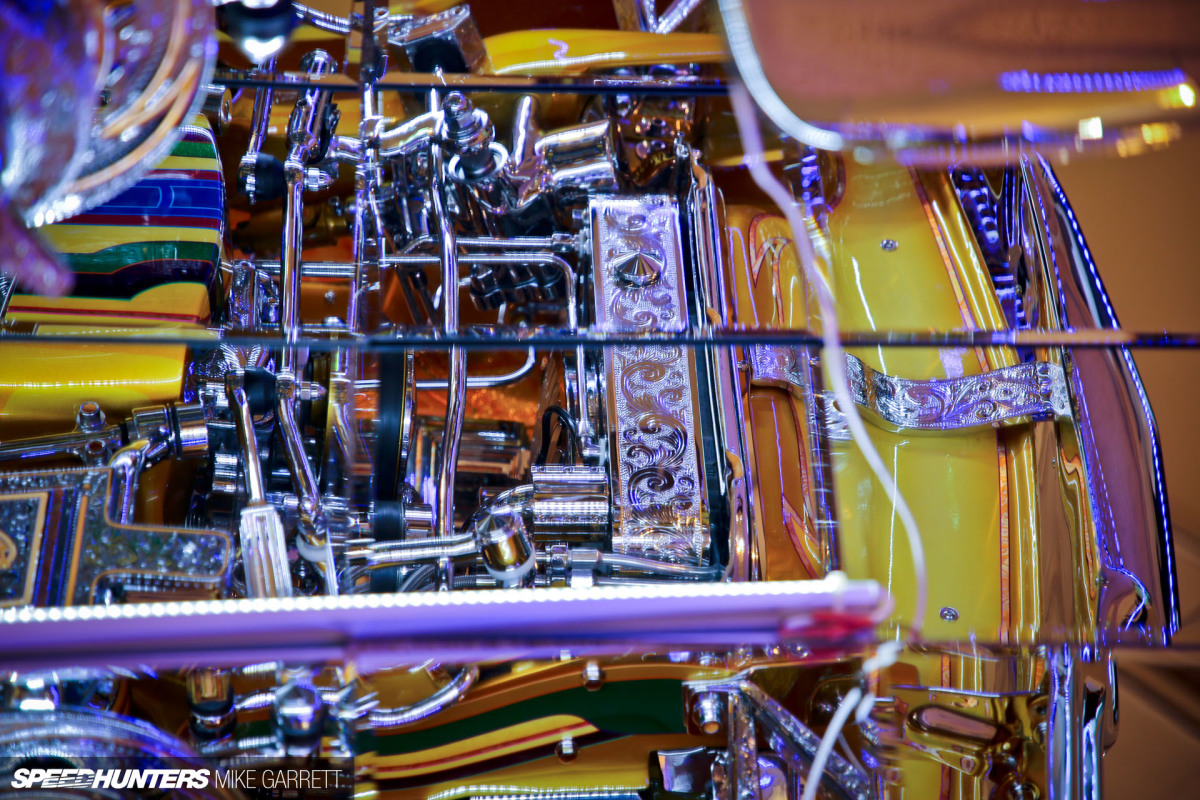 And that's perfectly fine, because there's something amazing about a car that's every bit as detailed underneath as it is up top. I make no exaggeration when I say that, because the frame has been painted and detailed with the same care as the body itself.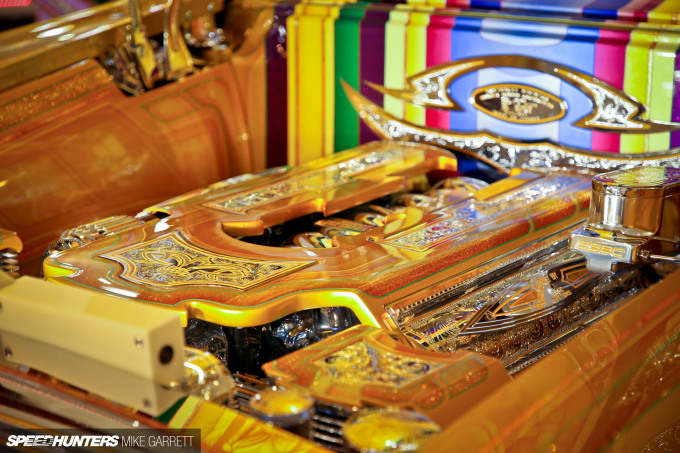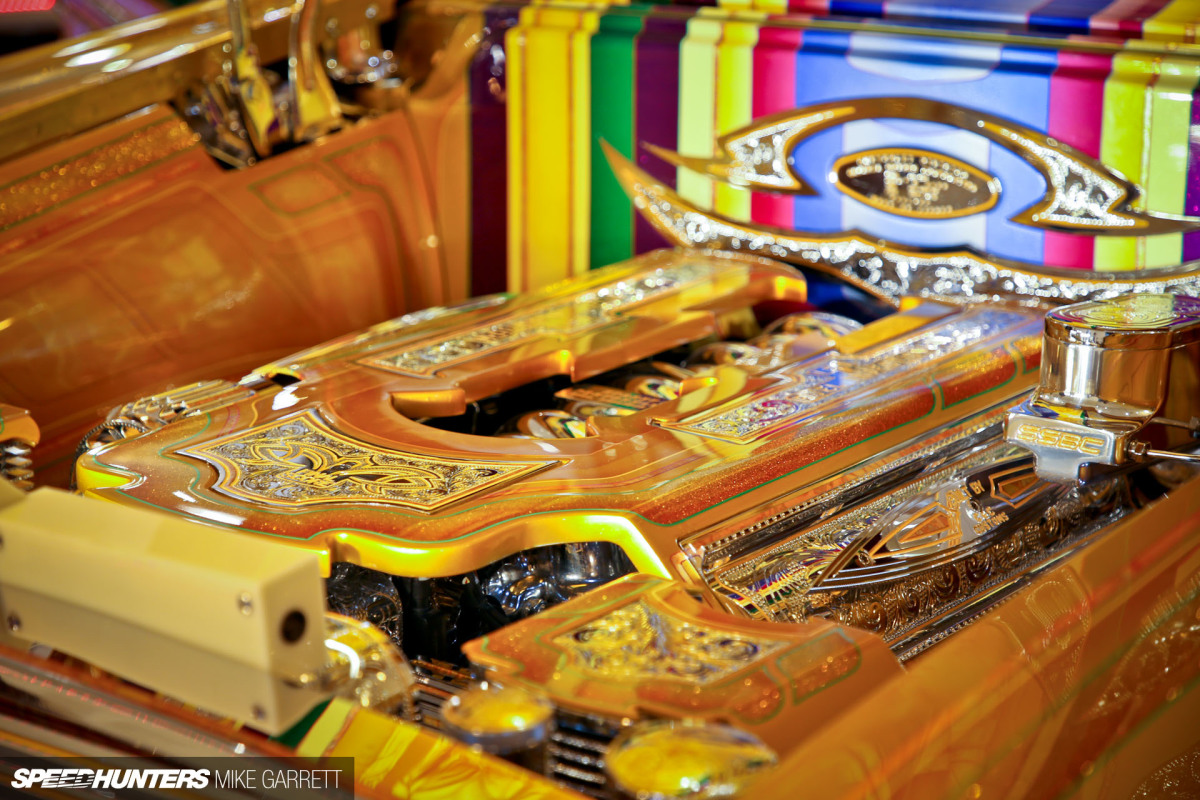 On a car like this, the size and type of engine is not nearly as important as the bay itself, which in this case overwhelms the senses with intricate detailing everywhere from the valve covers to the firewall and the underside of the hood.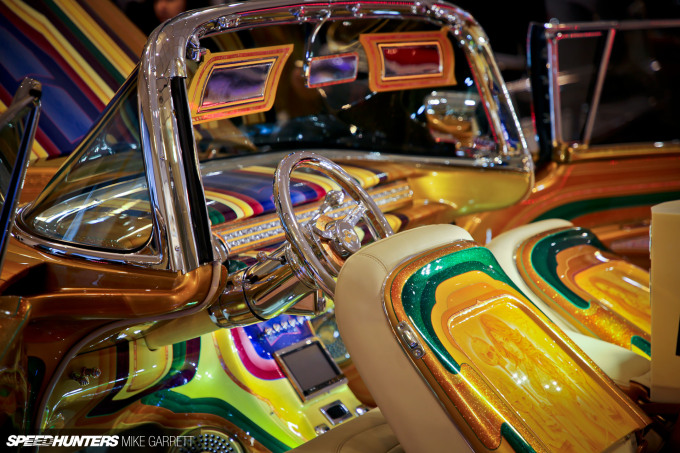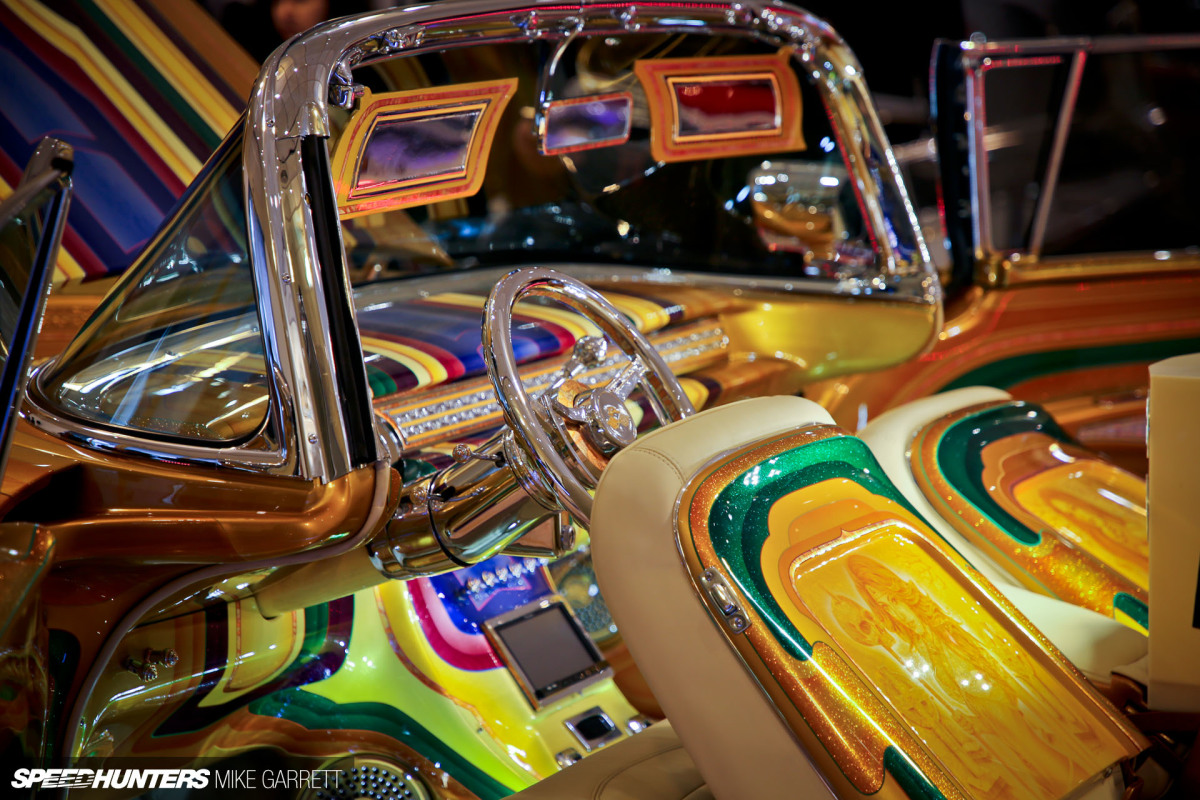 It's the same story with the interior. With a car that takes this much time to just to look at all the details, one can only imagine the kind of effort that went into actually building it.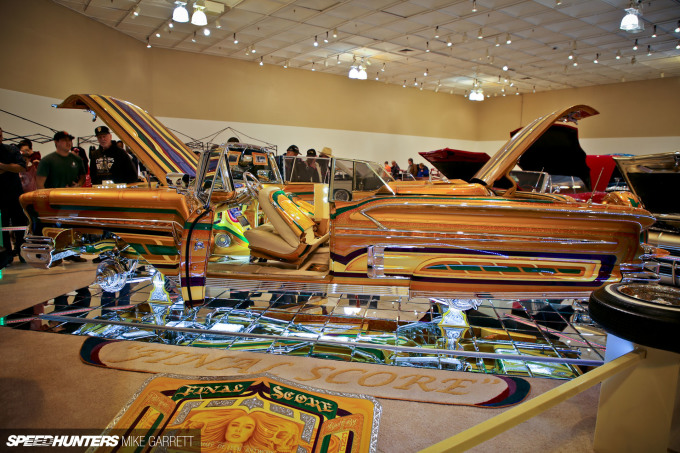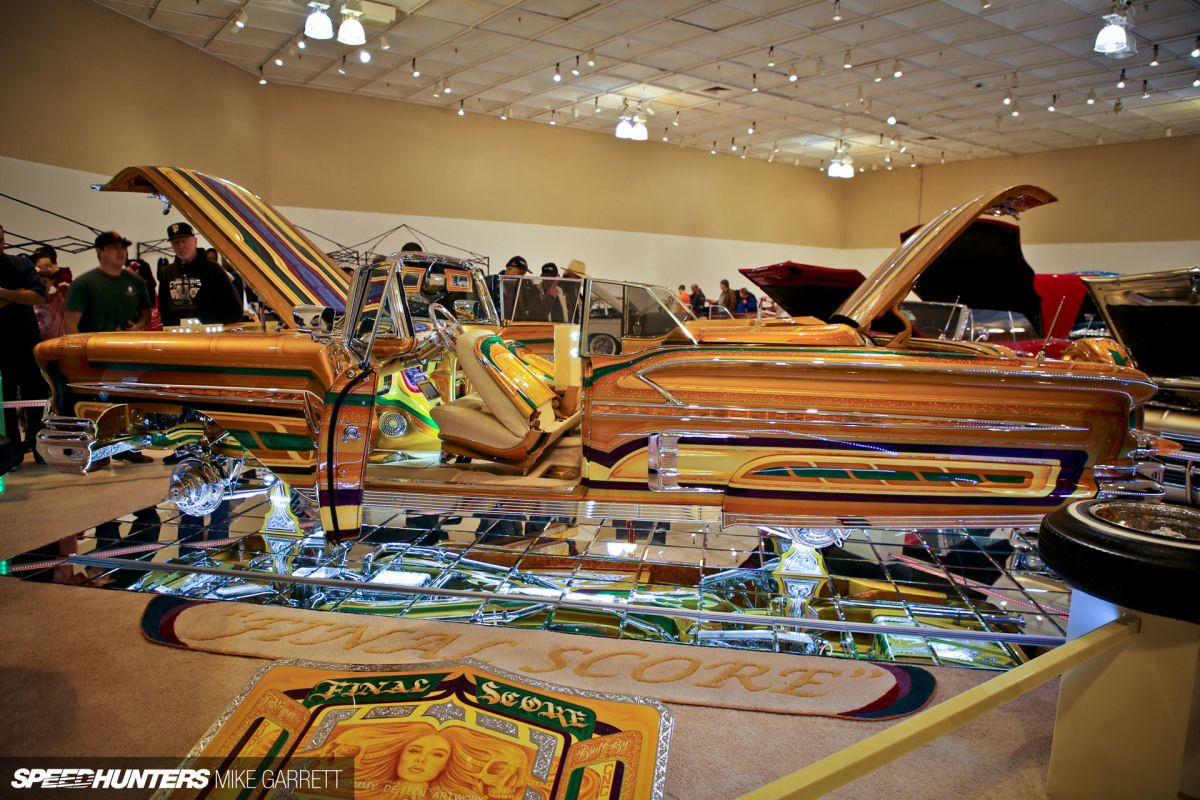 And at the end of the day, that's what it's all about. This is form over function at its highest level, and that's exactly what makes the Chevy so intriguing. Regardless of your automotive tastes, the appreciation of the work and talent that have gone into a build like this should be universal.
Mike Garrett
Instagram: japanifornia
mike@speedhunters.com