Capitol Customs
As we've seen this month from my coverage of the 2017 Grand National Roadster Show in Pomona, the event has long been one of Southern California's largest and most popular hot rod and custom car shows. It truly has something for everyone.
Immediately after finishing up my coverage from the GNRS it was time to get ready for the next big event on the calendar – the annual Autorama held at Sacramento's Cal Expo.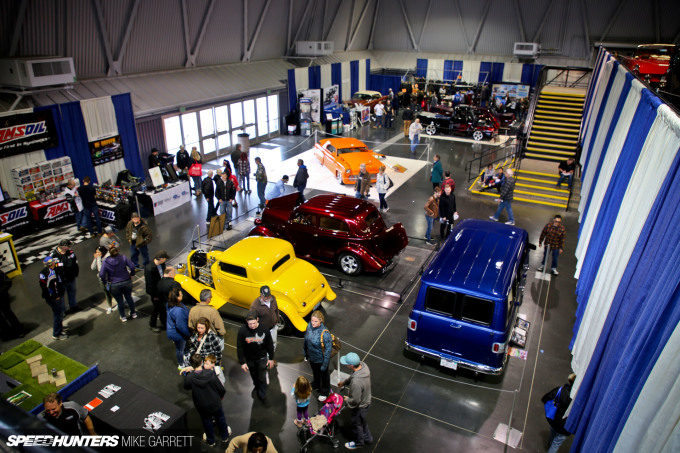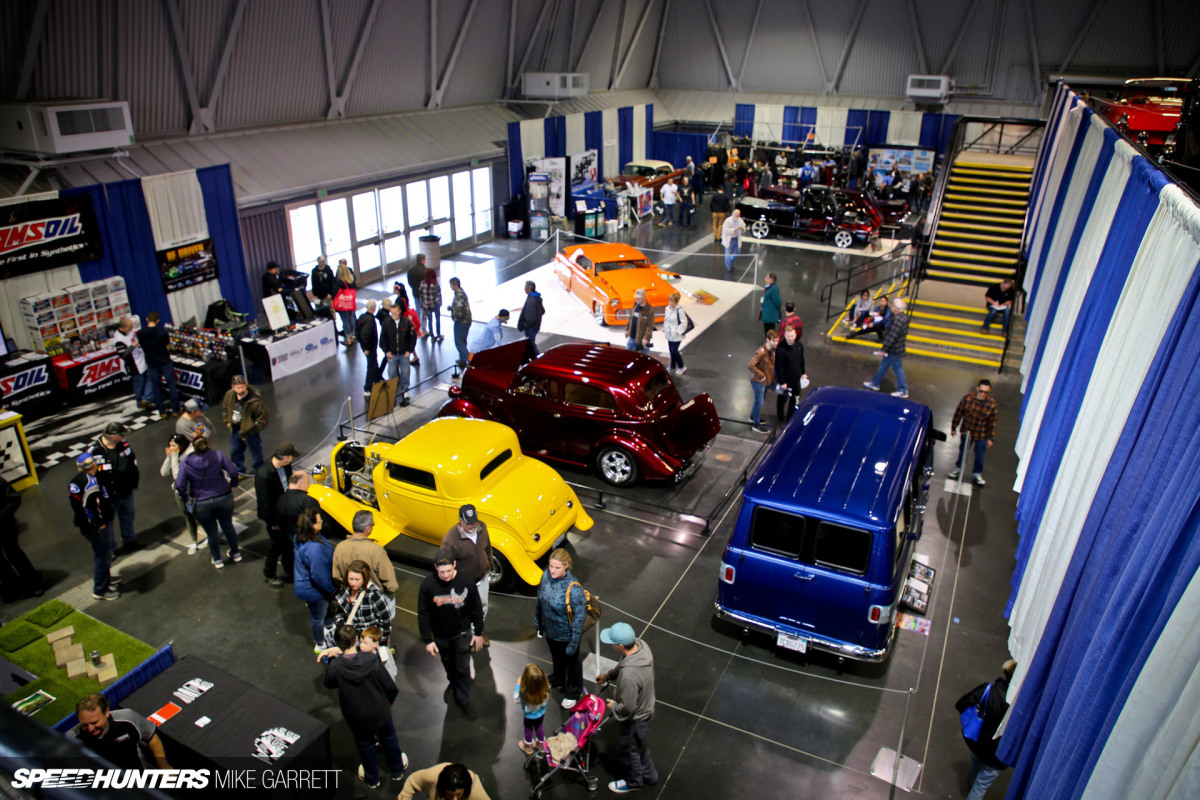 The Sacramento Autorama and the Grand National Roadster Show could be considered sister shows, with both being hosted and promoted by the same organization. And every year you'll indeed see several of the standout cars from the GNRS head north to be displayed in Sacramento. This time around that included the AMBR-winning Mulholland Speedster, which also won the Autorama's 2017 Custom d'Elegance award, making it the first car to win both in the same year.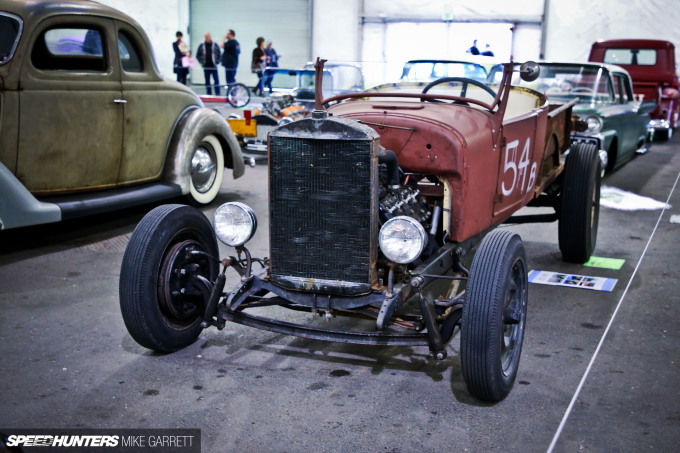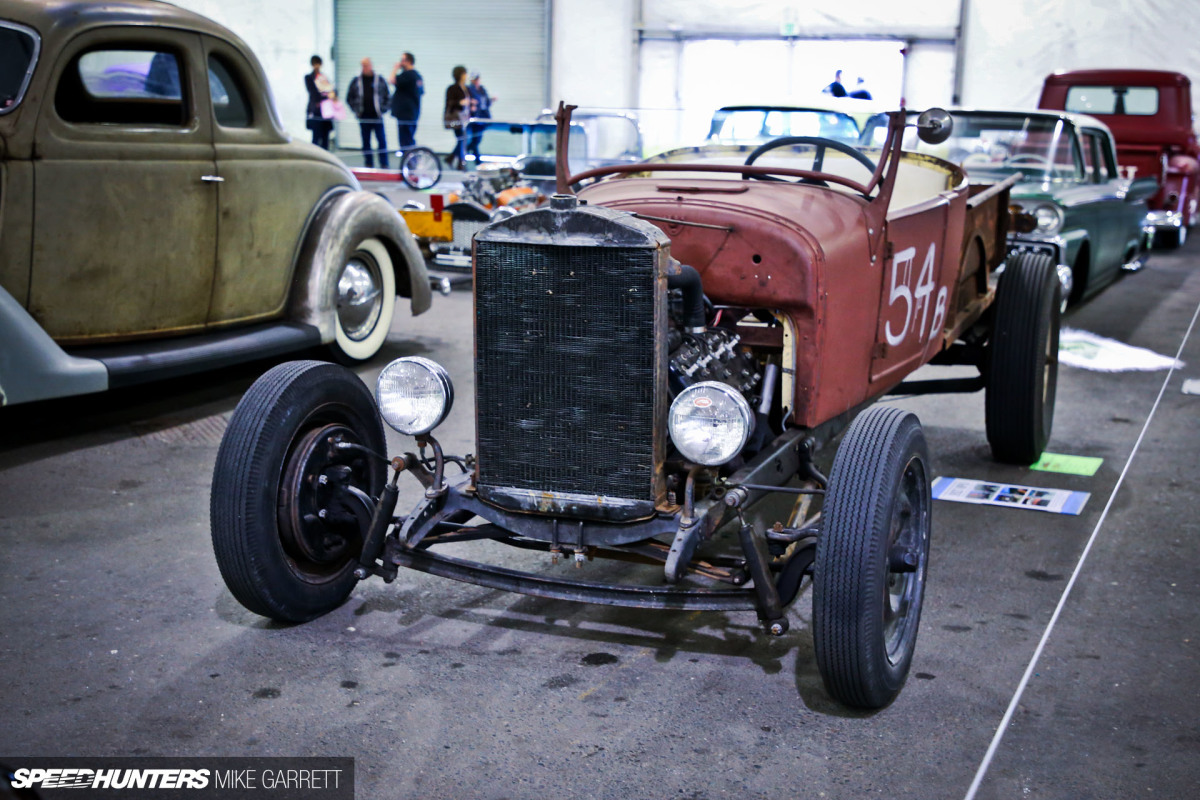 Because of that, you might think there'd be little reason to attend both shows, but there's actually tons of local flavor at each, the GNRS representing the Southern California scene and the Autorama representing Northern California.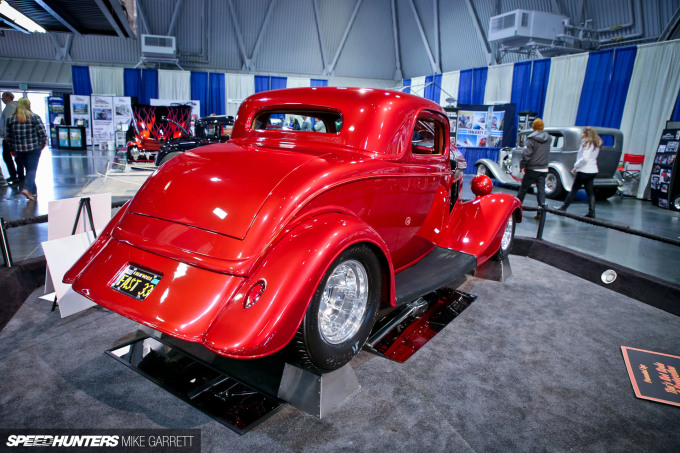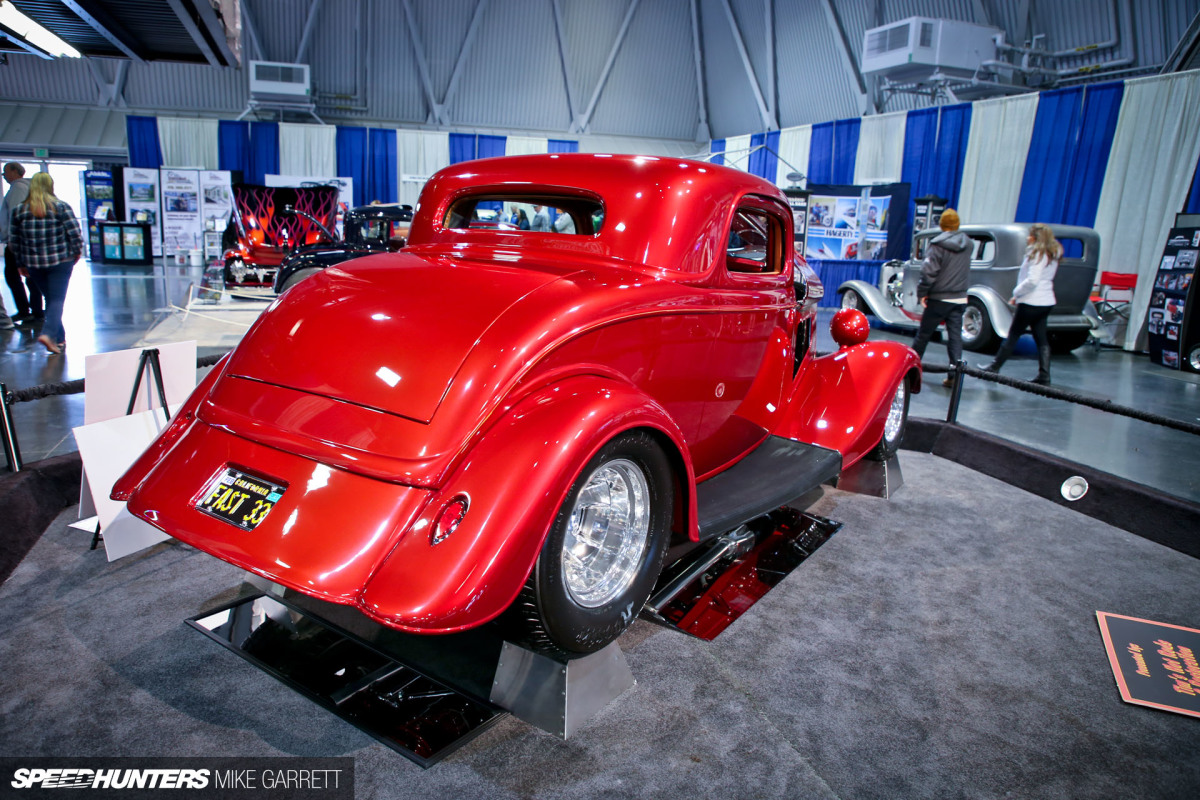 Between the two shows you can experience a huge slice of California's hot rod and custom car culture, with vehicles, shops and builders representing the state from top to bottom, along with plenty of out-of-state entries. So after being very impressed with the quality of cars at this year's GNRS, I headed up to Sacramento this past weekend excited to see how the NorCal response would stack up.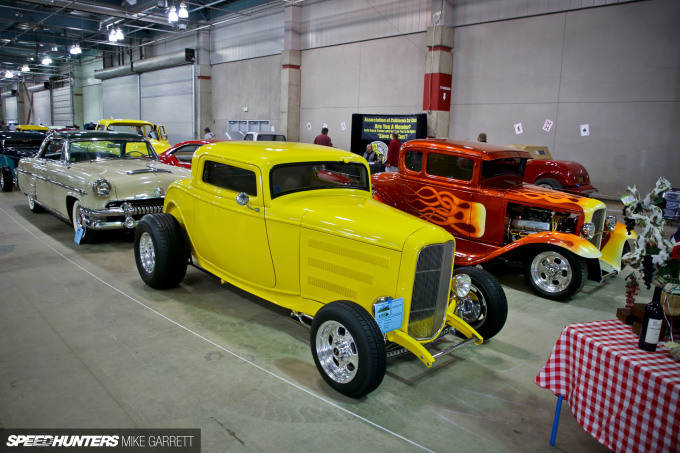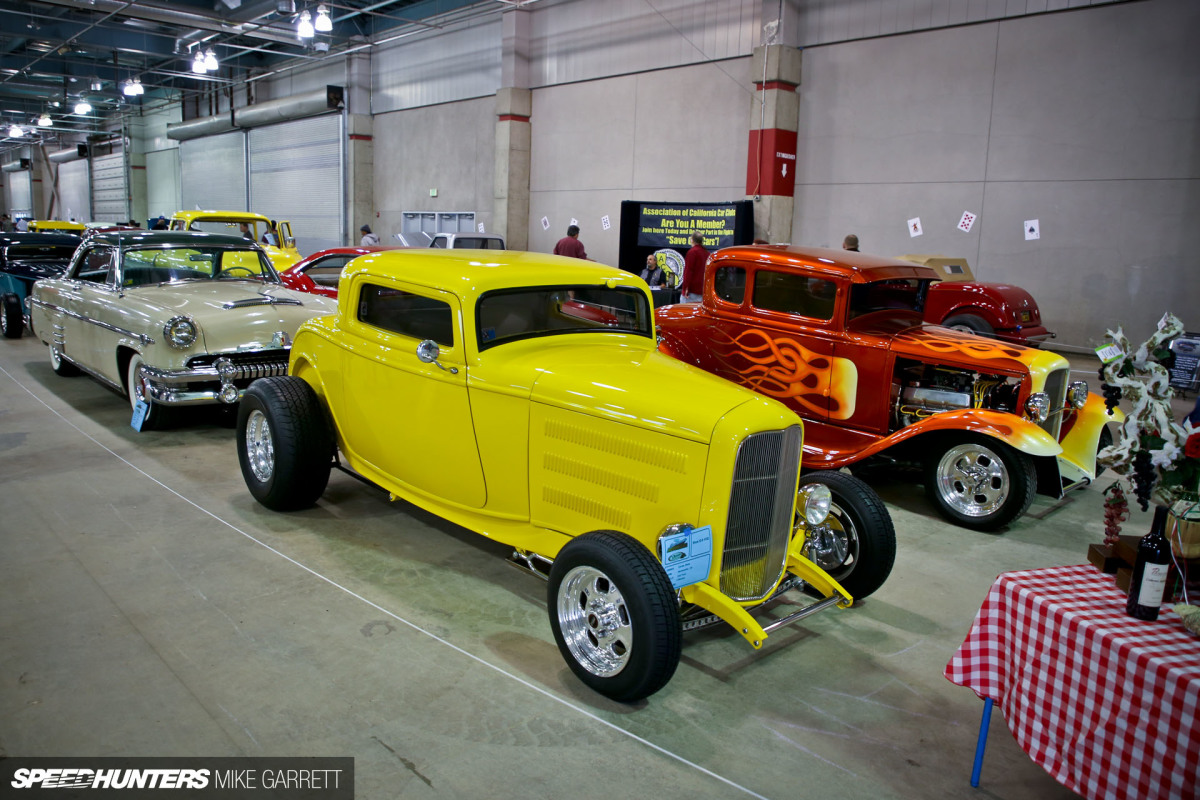 Unlike the beautiful weather Pomona was blessed with during the GNRS, the conditions in Sacramento were not great. Storm after storm has been pummeling California in recent weeks, threatening dams and flooding rivers. Perhaps not surprisingly, rain was falling throughout the Autorama.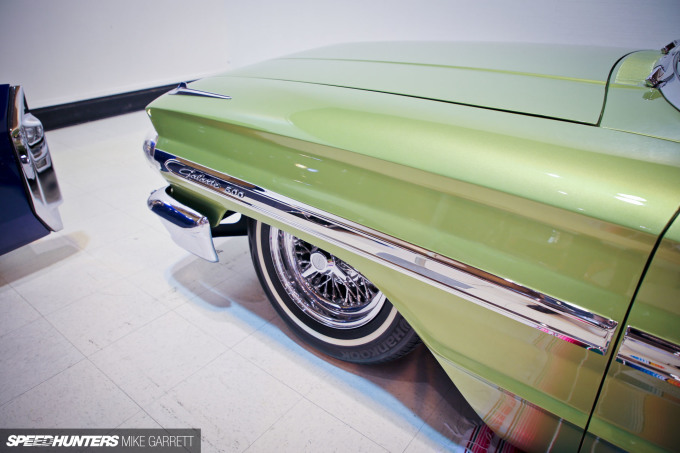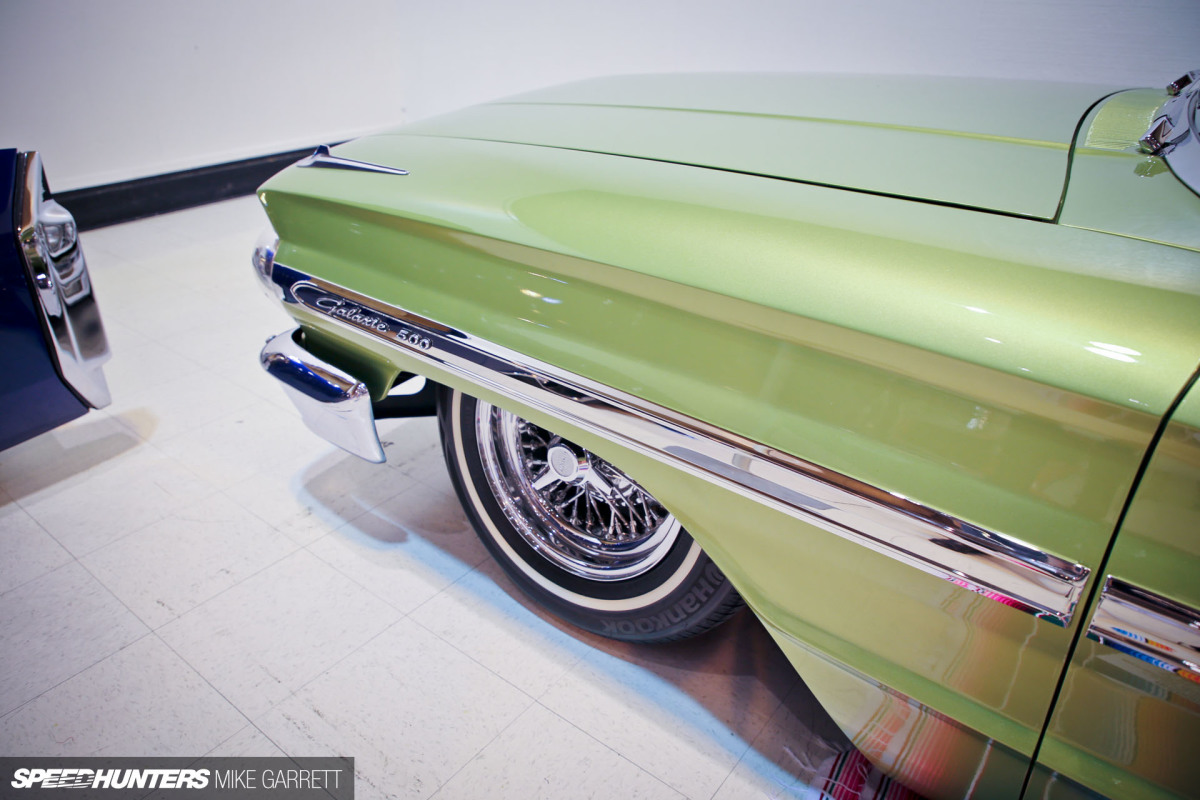 There's no doubt the weather had an effect on the show, particularly on the outdoor cruise-in which had to be called off. But fortunately, most of the displays are indoors, and show-goers still came out in big numbers to take in the gleaming machinery.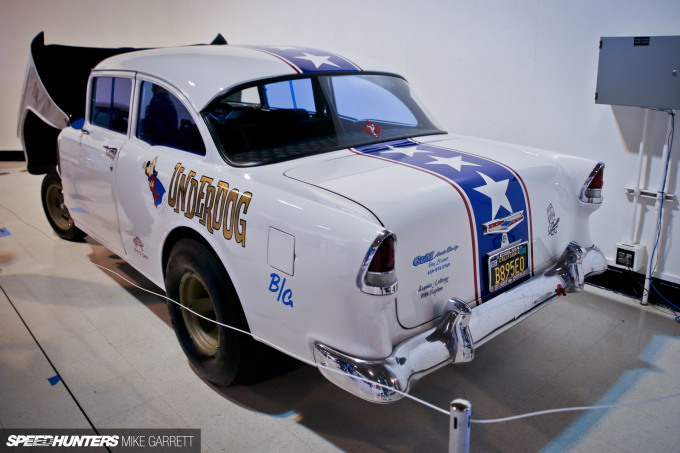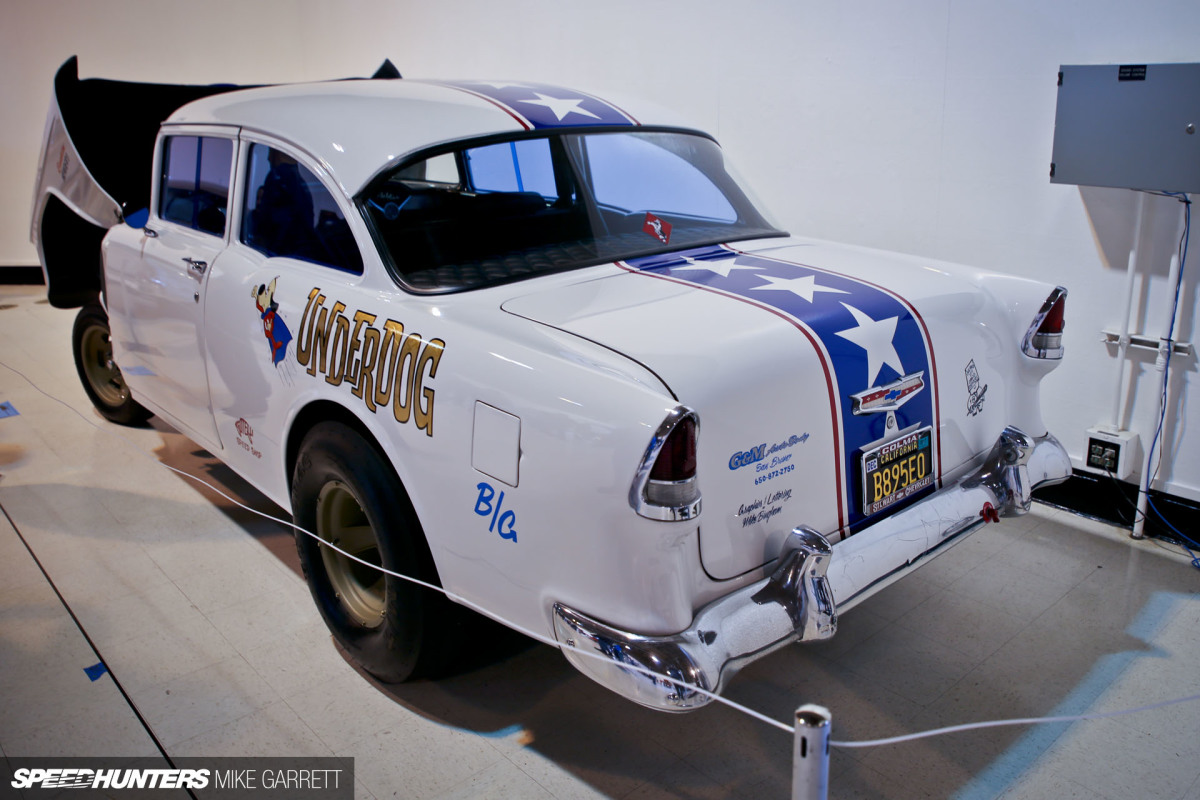 From rat rods to lowriders to pro touring muscle cars, there was a ton of cool stuff spread across the Autorama's halls – so let's get right to it.
Spokes & Candy Paint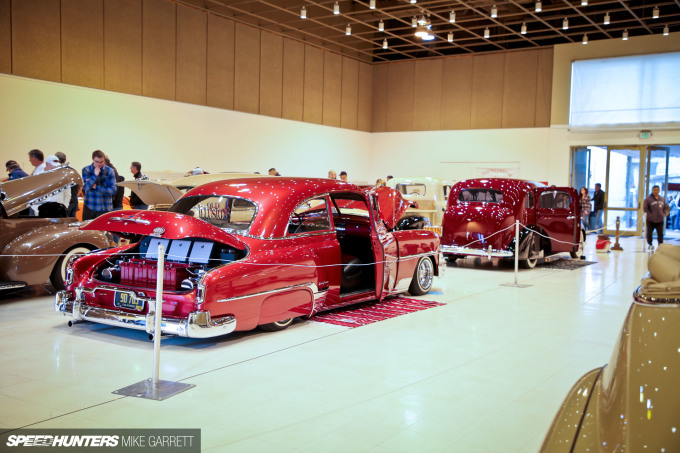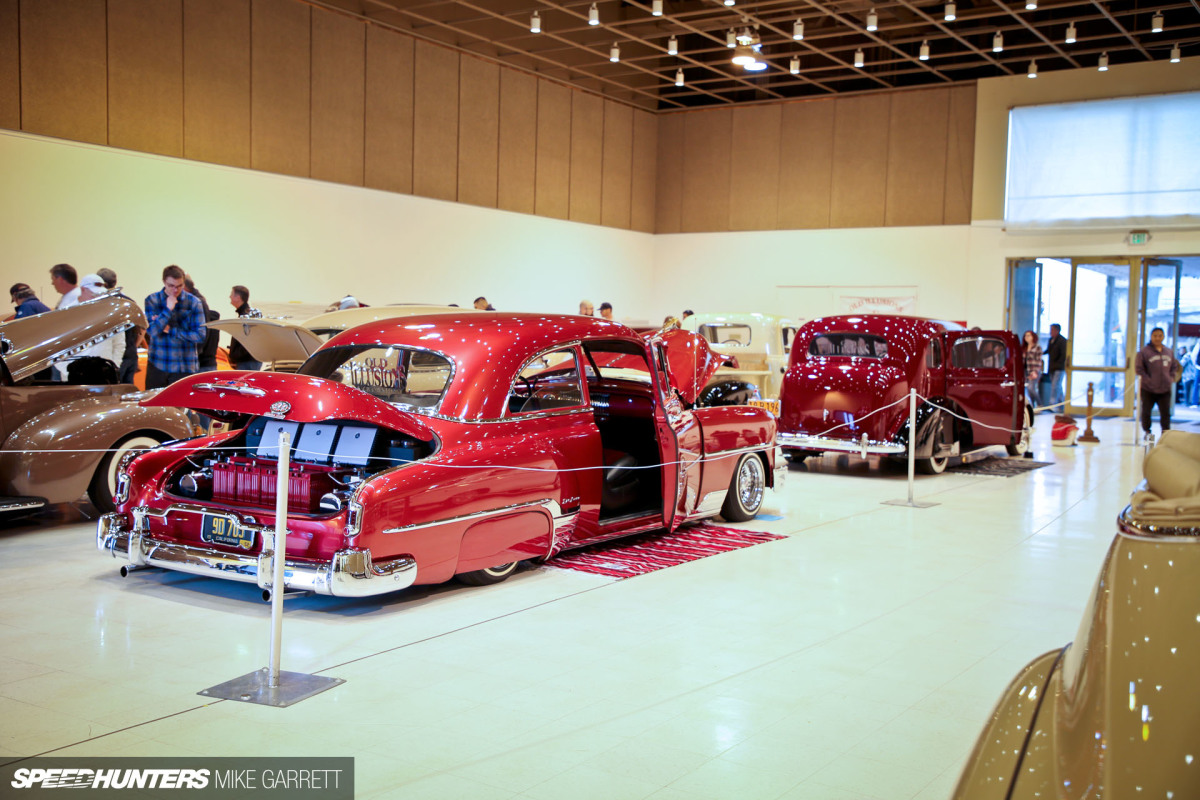 Lowriders have long had a presence at the Sacramento Autorama (and the GNRS as well), but this year there were even more than I remember in the past, several halls' full in fact.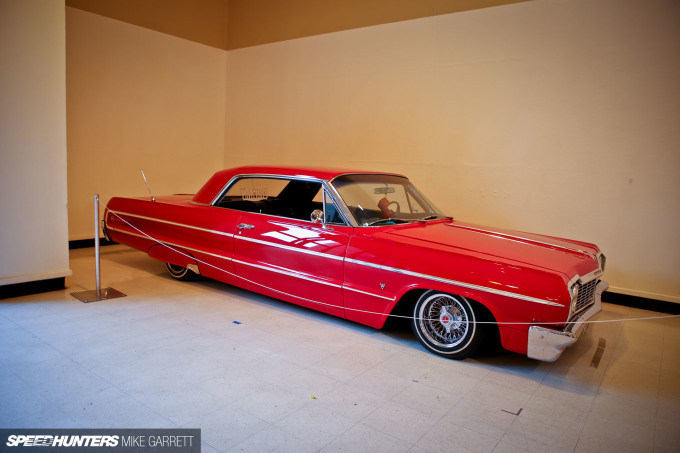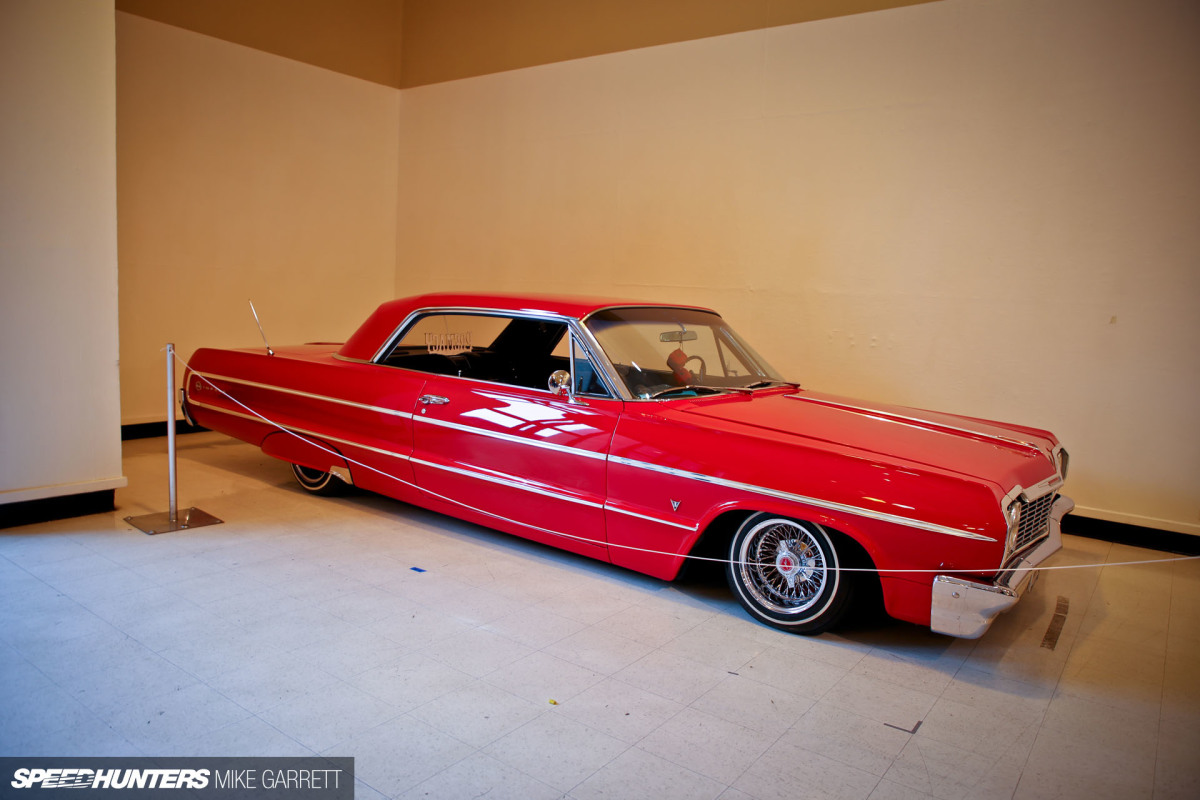 Whether it was the 'bombs' from the '40s and early '50s or the dozens of early-to-mid '60s Impalas, one could see the evolution of lowrider trends before their eyes.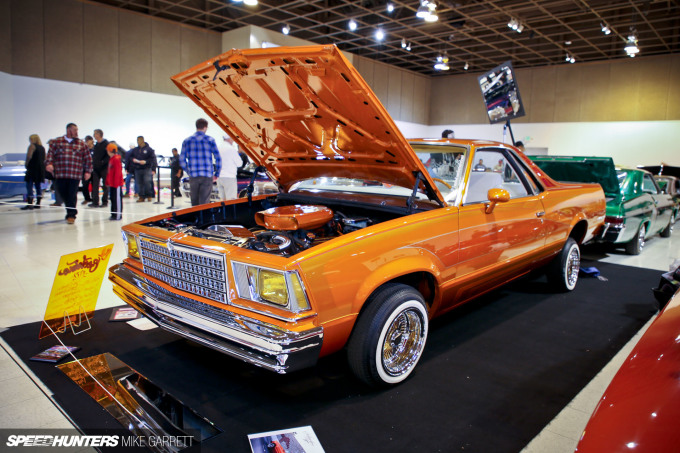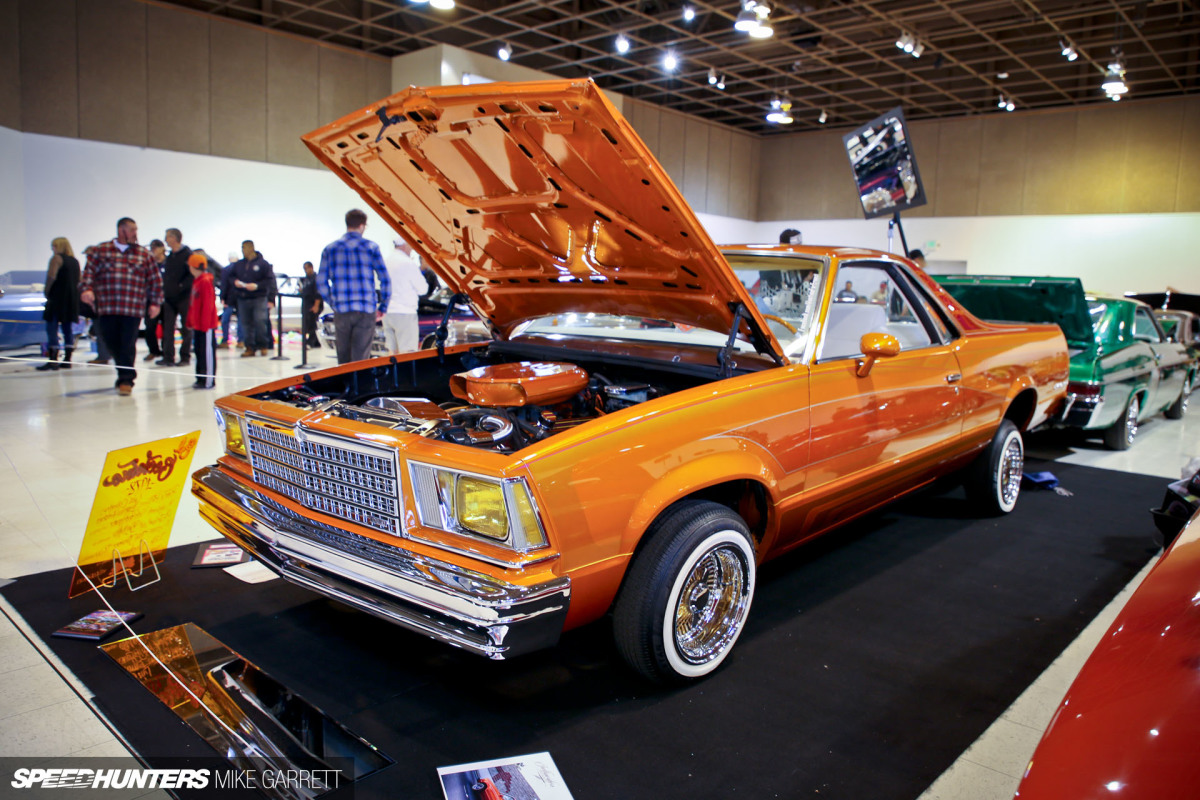 Representing the '70s and '80s were several immaculately presented G-Body Monte Carlos, Buick Regals, and one of my favorites, this '78 El Camino.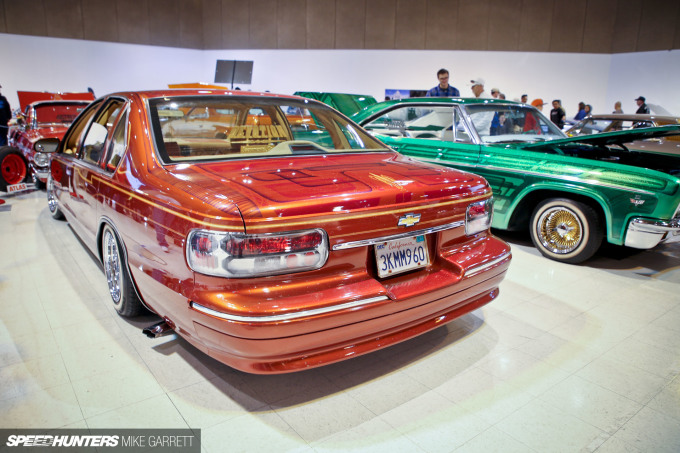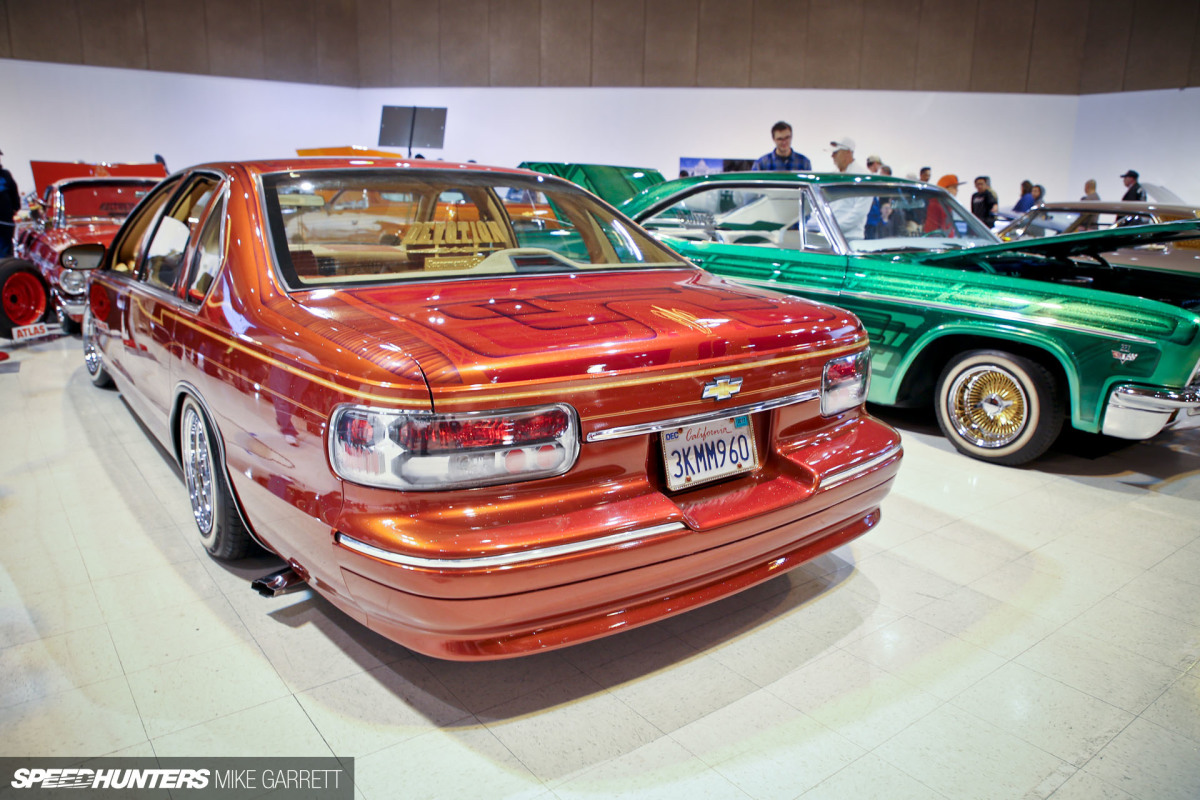 Throwing it back to the '90s, here we've got a Chevy Caprice representing Sacramento's own Devotion Car Club. I remember when these cars were considered modern, but now they are well over 20 years old.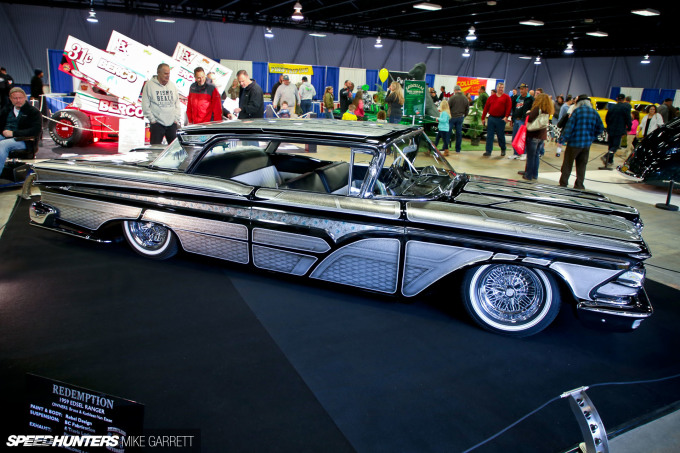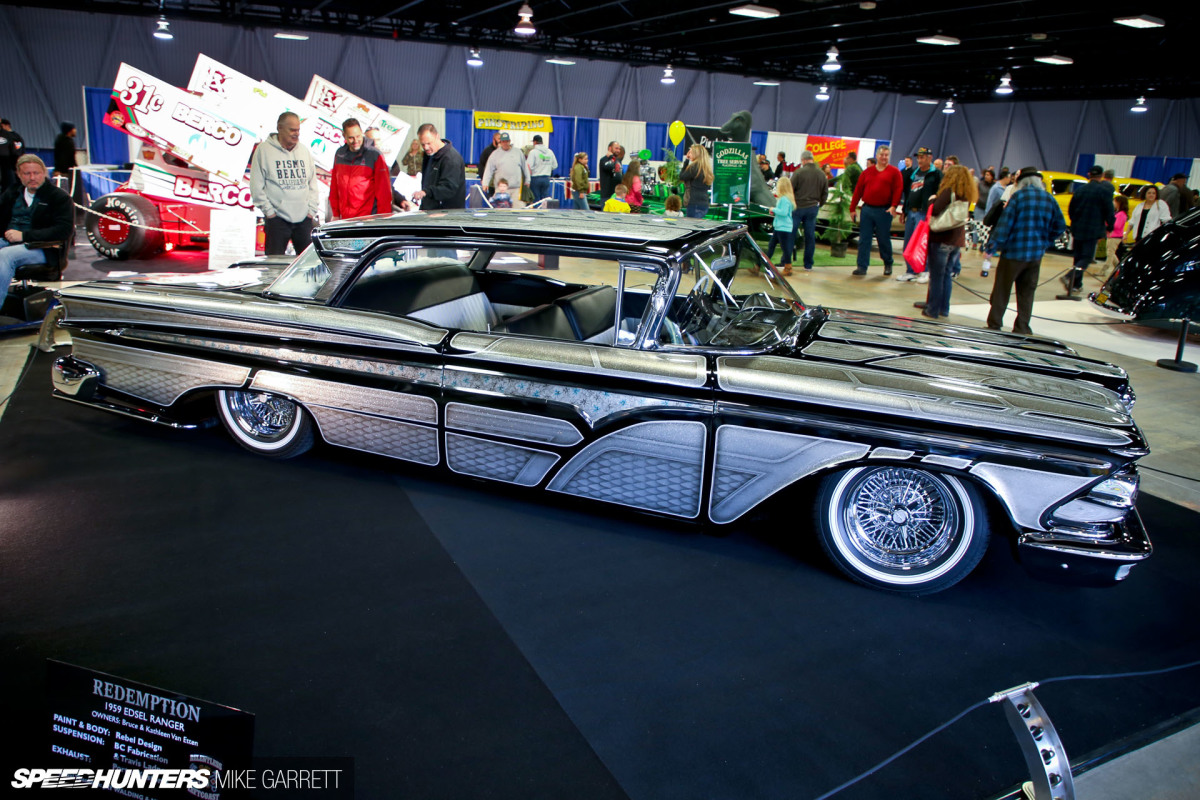 In addition to the full-on lowriders, there were also several lowrider/custom hybrids including the '59 Edsel Ranger we saw at last year's show. Since then the five-spoke Supremes have been swapped out for a set of wire wheels that look equally at home under the bodywork.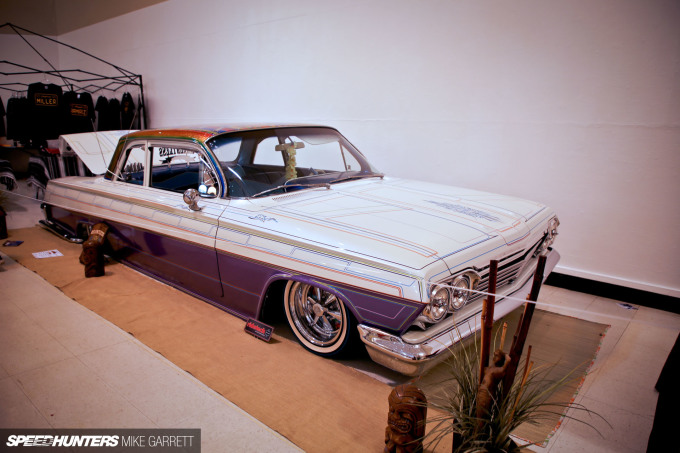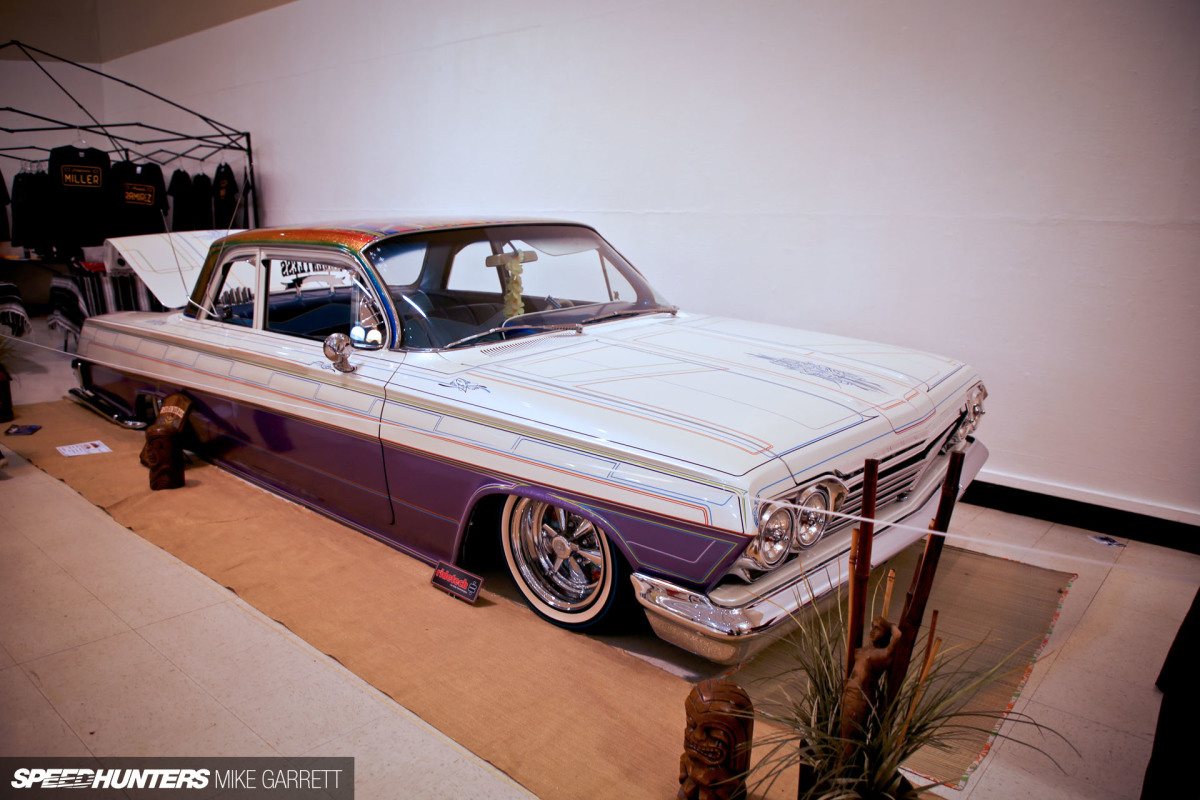 Another car that we've seen on Speedhunters before is this sweet '62 Chevy from the Relentless Car Club. Like the Edsel, this one's been updated a bit since last time, with purple side panels to complement the extensive pin-striping and metal-flake.
Race Cars, Cruisers & More
If lowriders aren't your thing, don't worry – that's just one small aspect of the overall event. The great thing about a show like the Sacramento Autorama is the variety, which includes everything from traditional street rods to stripped-down jalopies, lead sleds, gassers and more. If you don't find something you like here, you might want to double check your car enthusiast credentials.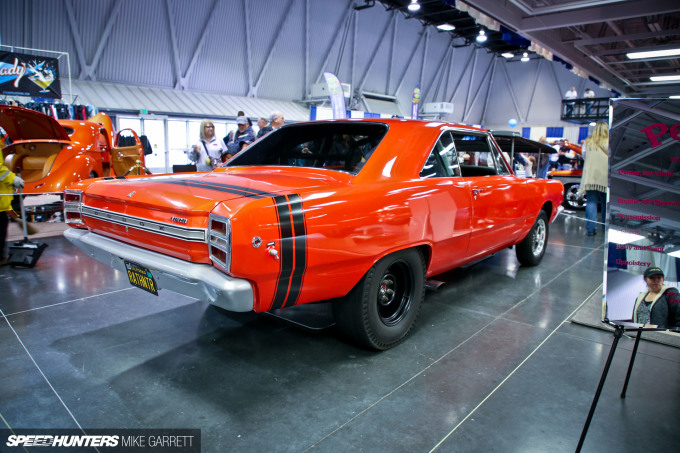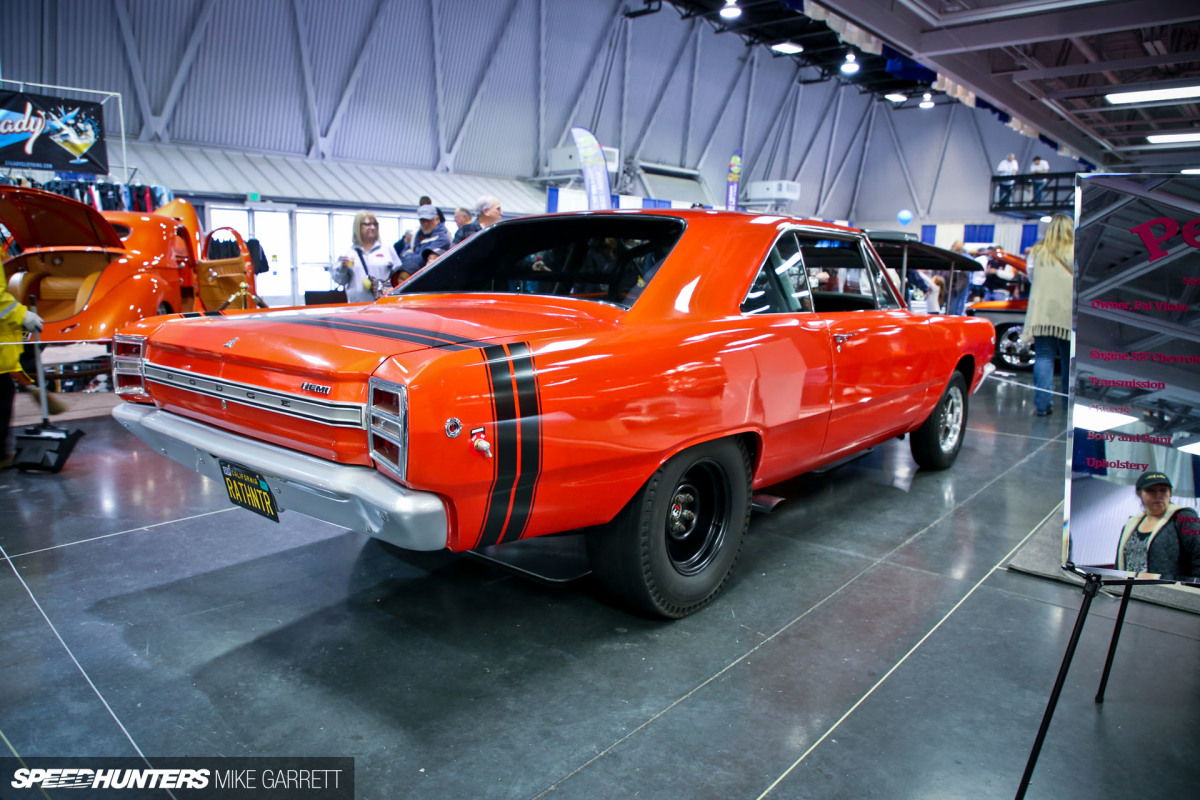 For example, if you are a fan of big, raw American horsepower, then you'll probably dig this '68 Dodge Dart street car from the nearby city of Davis.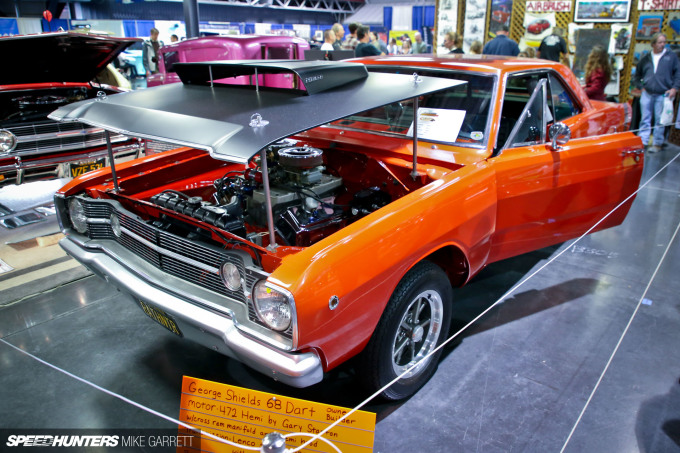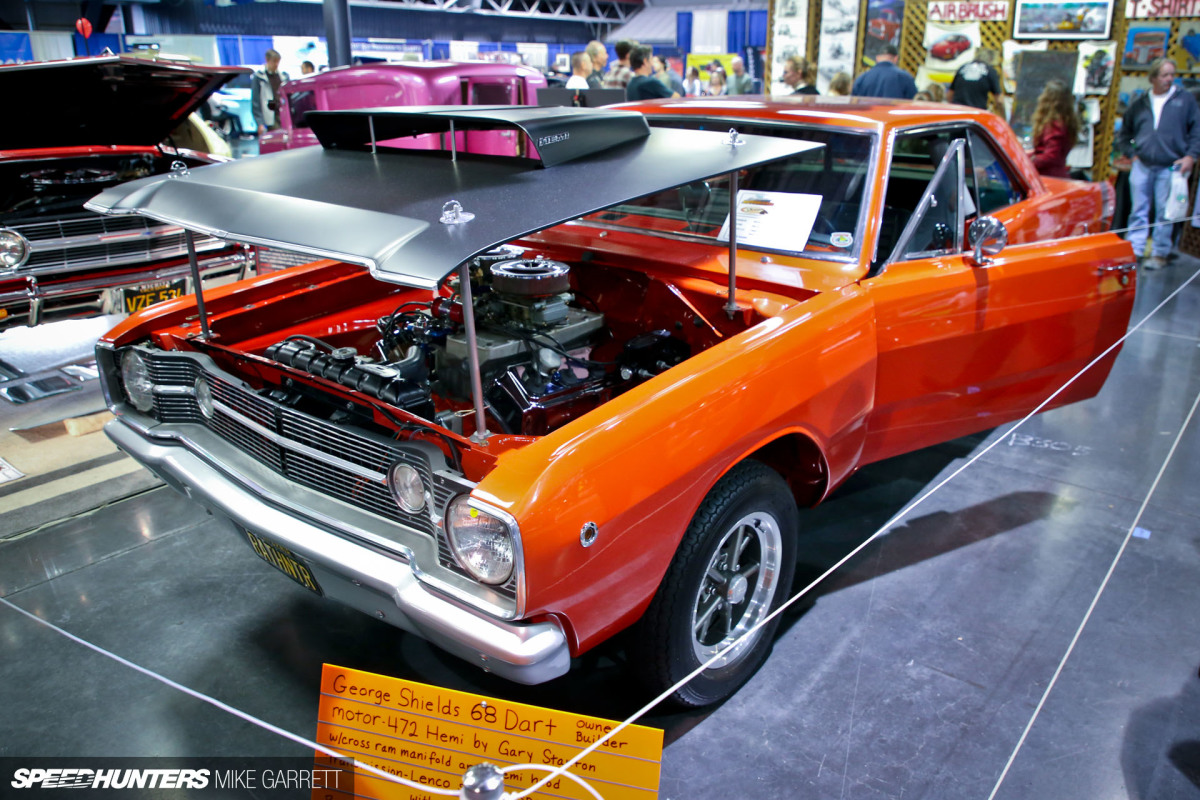 Beneath that giant hood scoop sits a 472ci Hemi mated to a Lenco 4-speed, and don't forget the personalized license plates which read RATHNTR.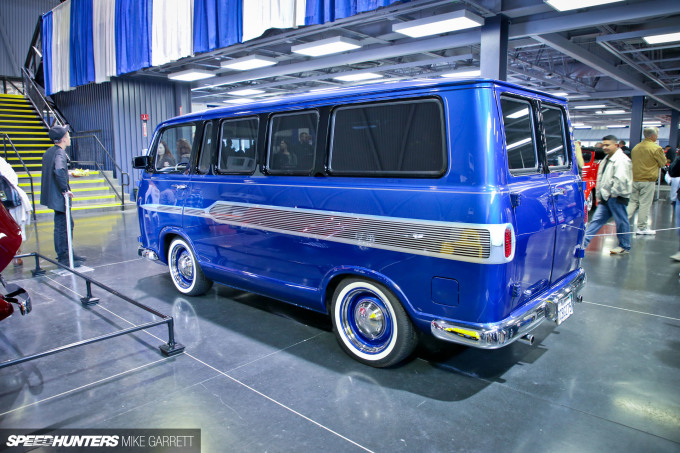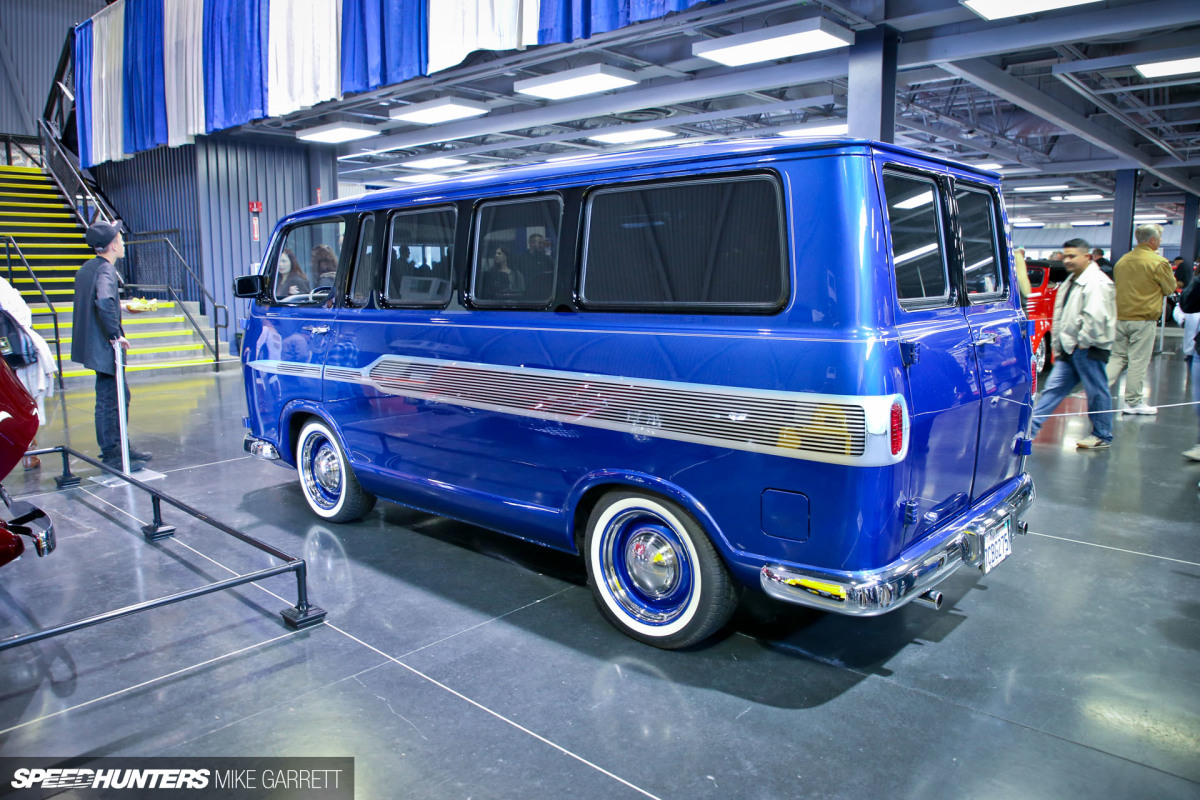 Moving in a completely different direction from the fat-tired Mopar, here we've got a '66 Chevy Sport van with some mild, but effective custom work and a very high attention to detail. I really dig seeing people give love to unusual platforms like this one.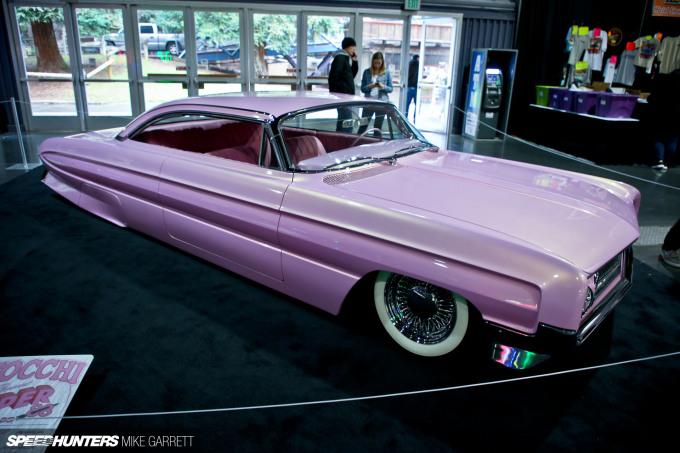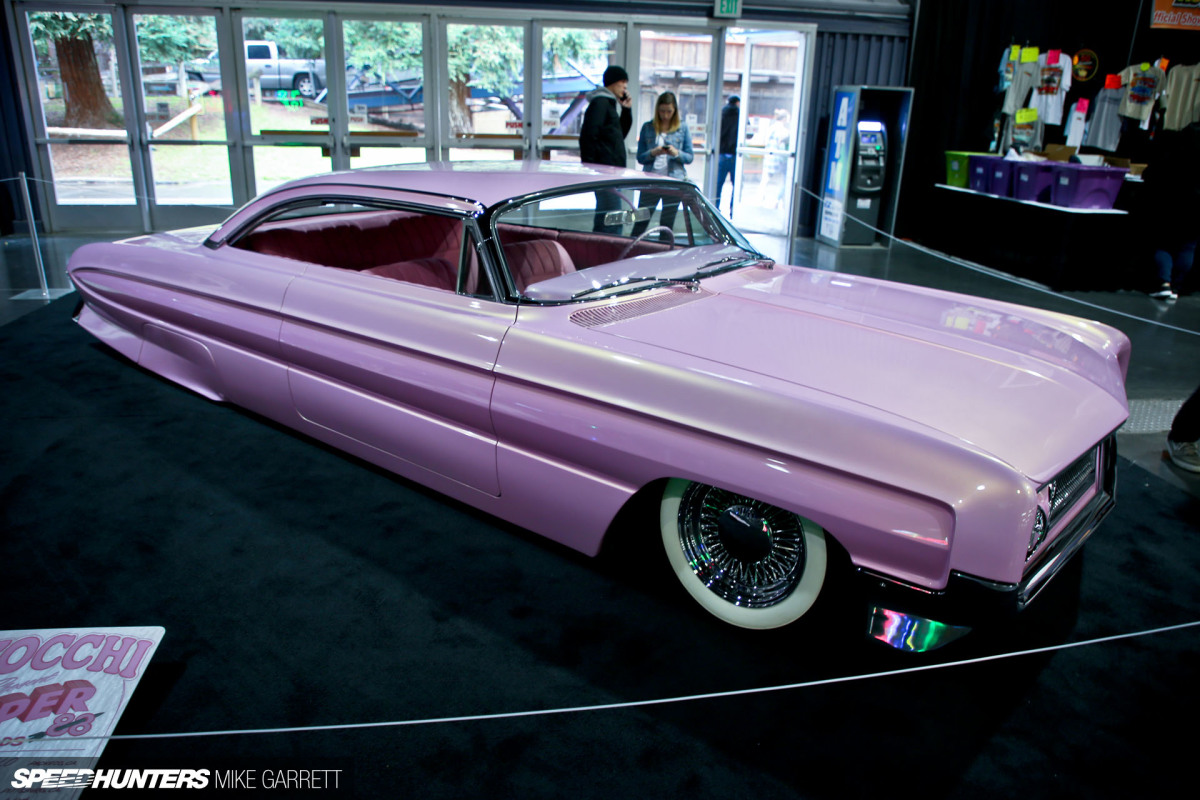 When it comes to Northern California builders, Richard Zocchi was one of the most best. Sadly, Richard passed away last year, but his spirit lives on through his famous custom creations, like this '61 Oldsmobile that was given prominent display space at the Autorama.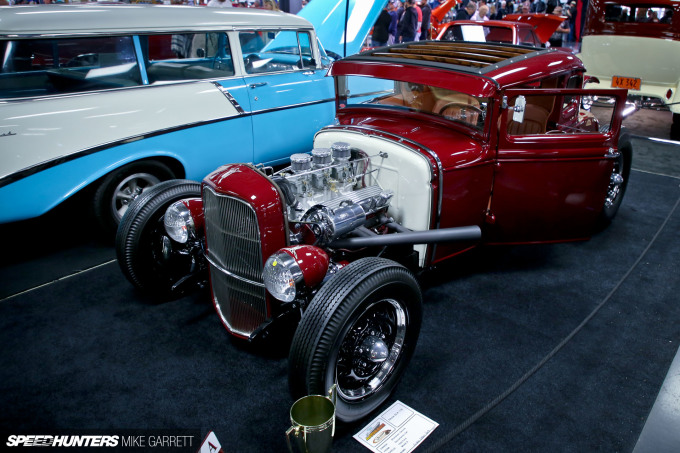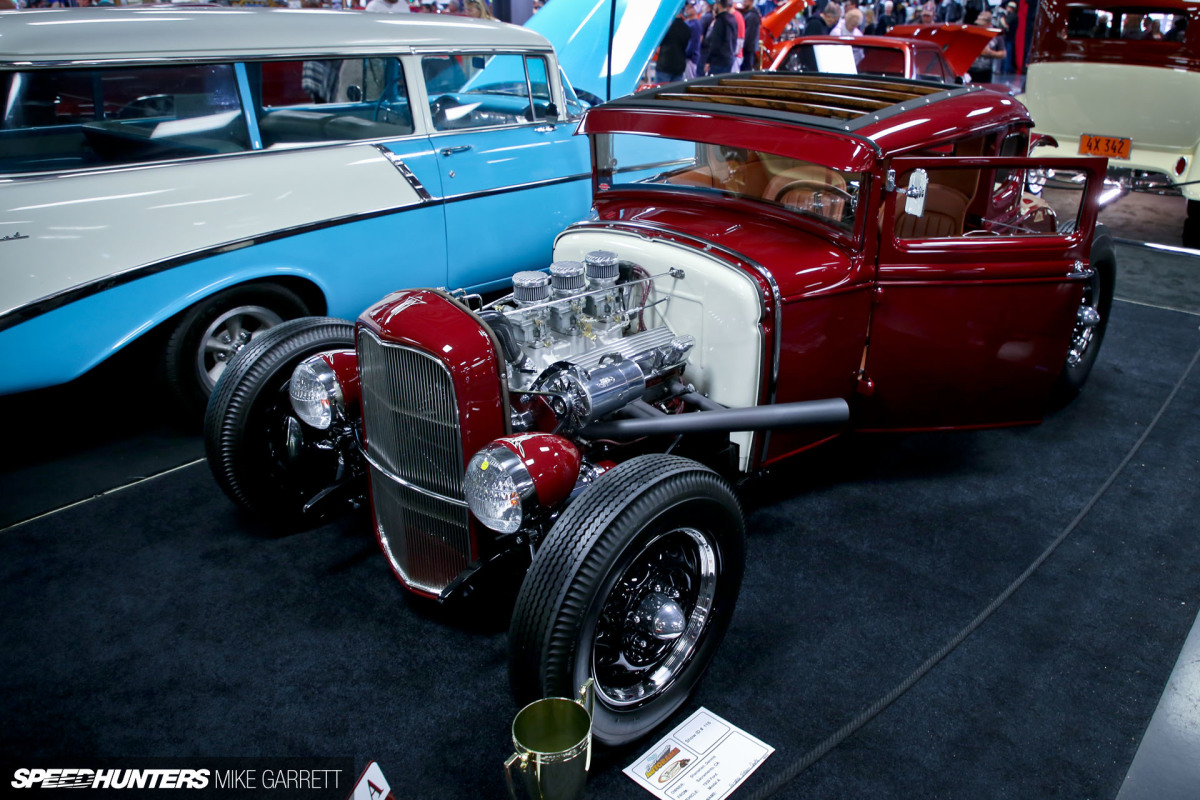 The Autorama is a place where you'll find hot rods and customs representing all eras, with cars like Dennis Shanahan's 1930 Ford Model A showcasing the the traditional side of the hobby.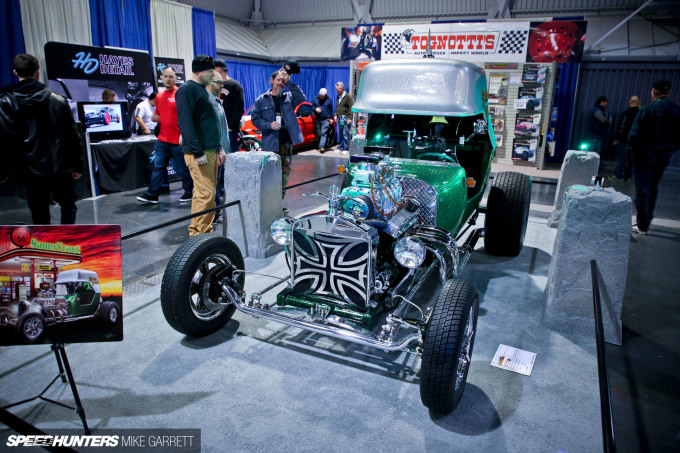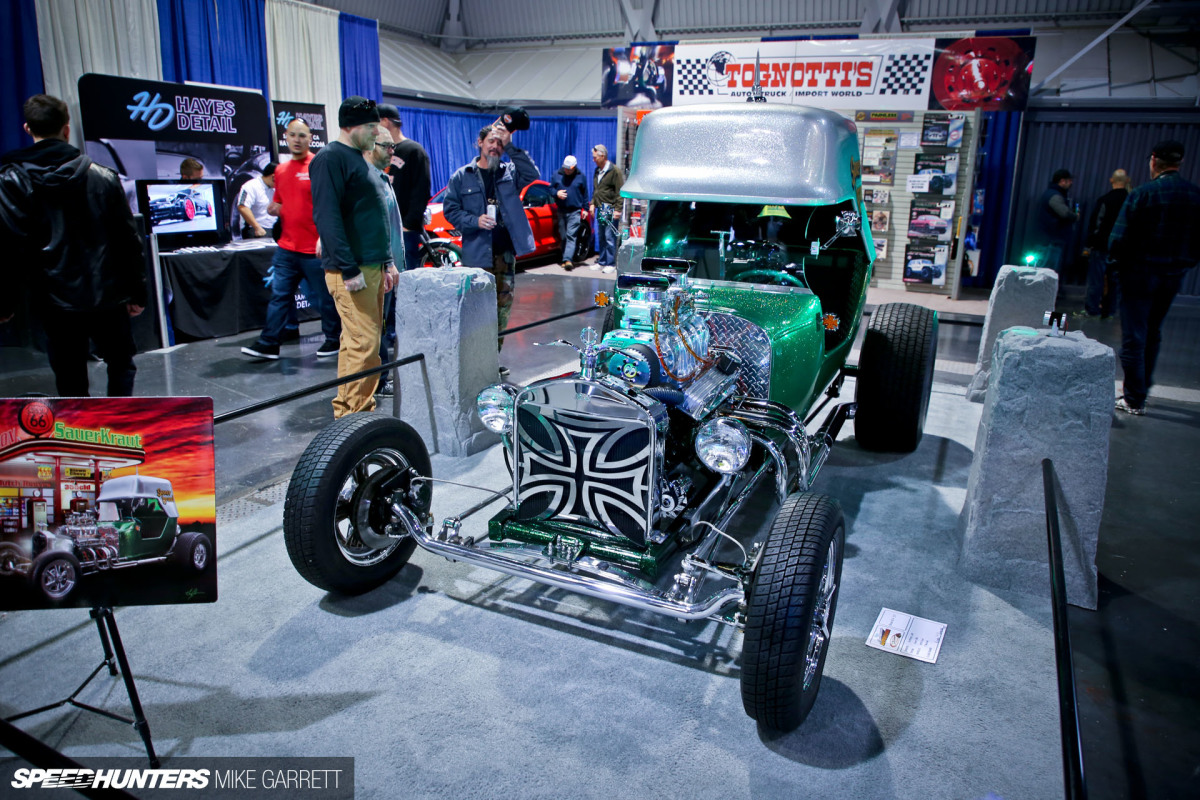 Meanwhile, representing the wild show rods of the '60s and '70s was Sauer Kraut, a heavily modified Ford T-Bucket out of the Pacific Northwest.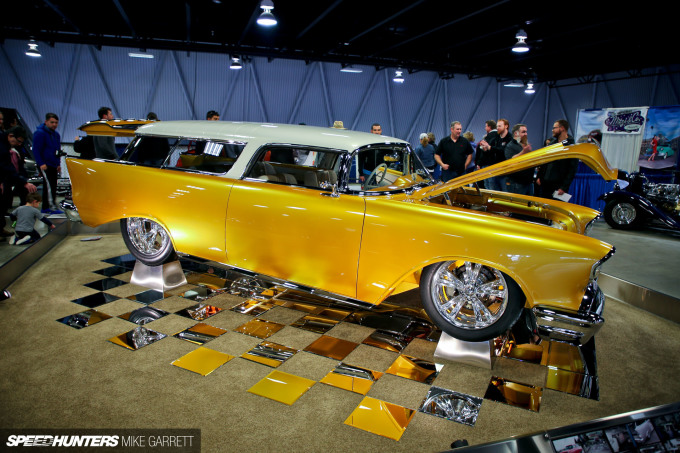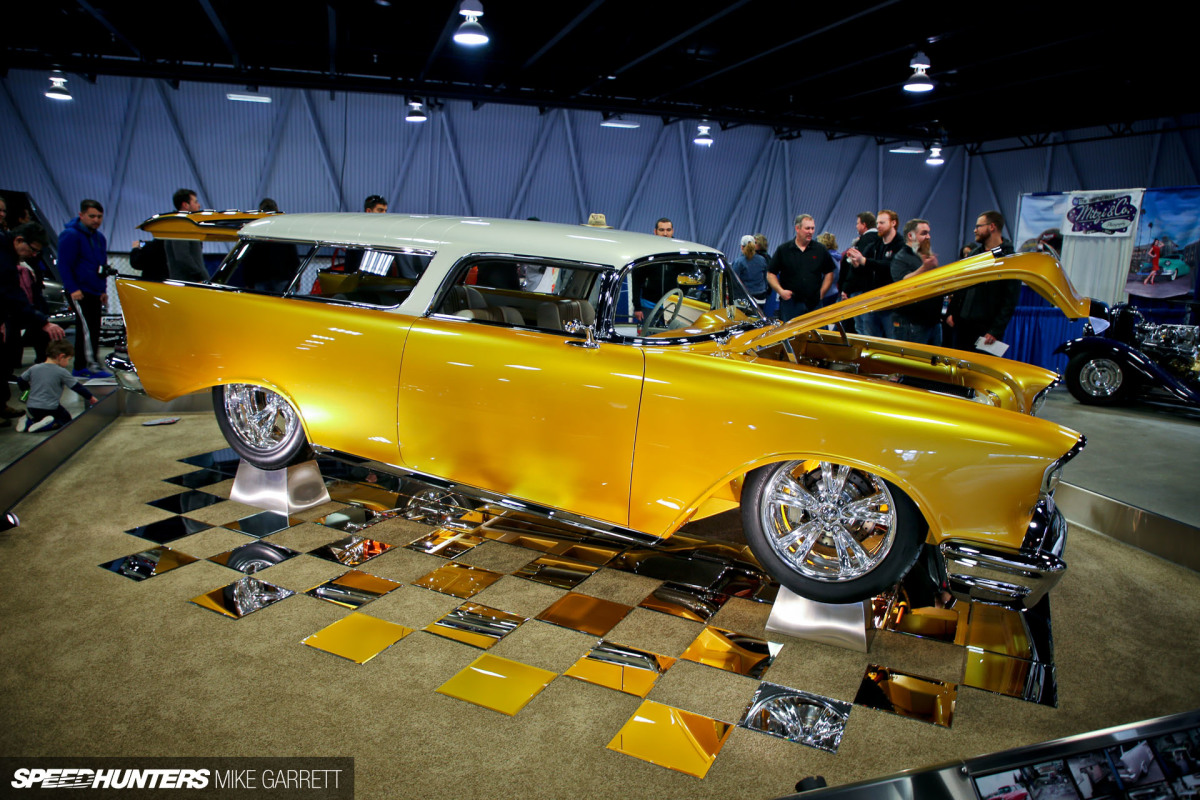 Want to see the modern side of the custom car world? Look no further than Shomad, a chopped and heavily modified '57 Nomad riding on a custom Art Morrison chassis with IRS and powered by a 500hp+ LS7 V8.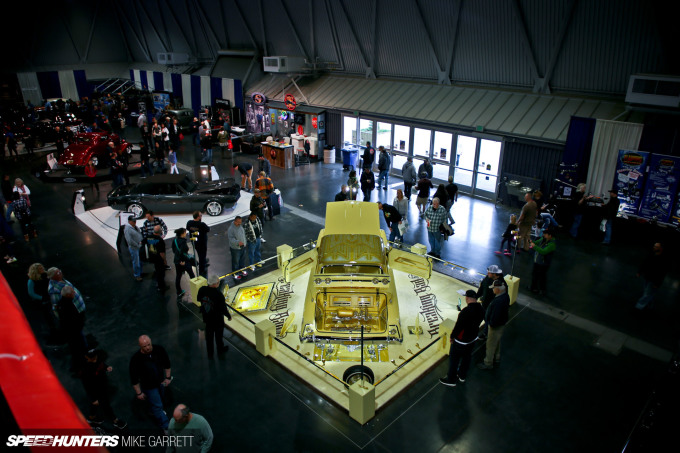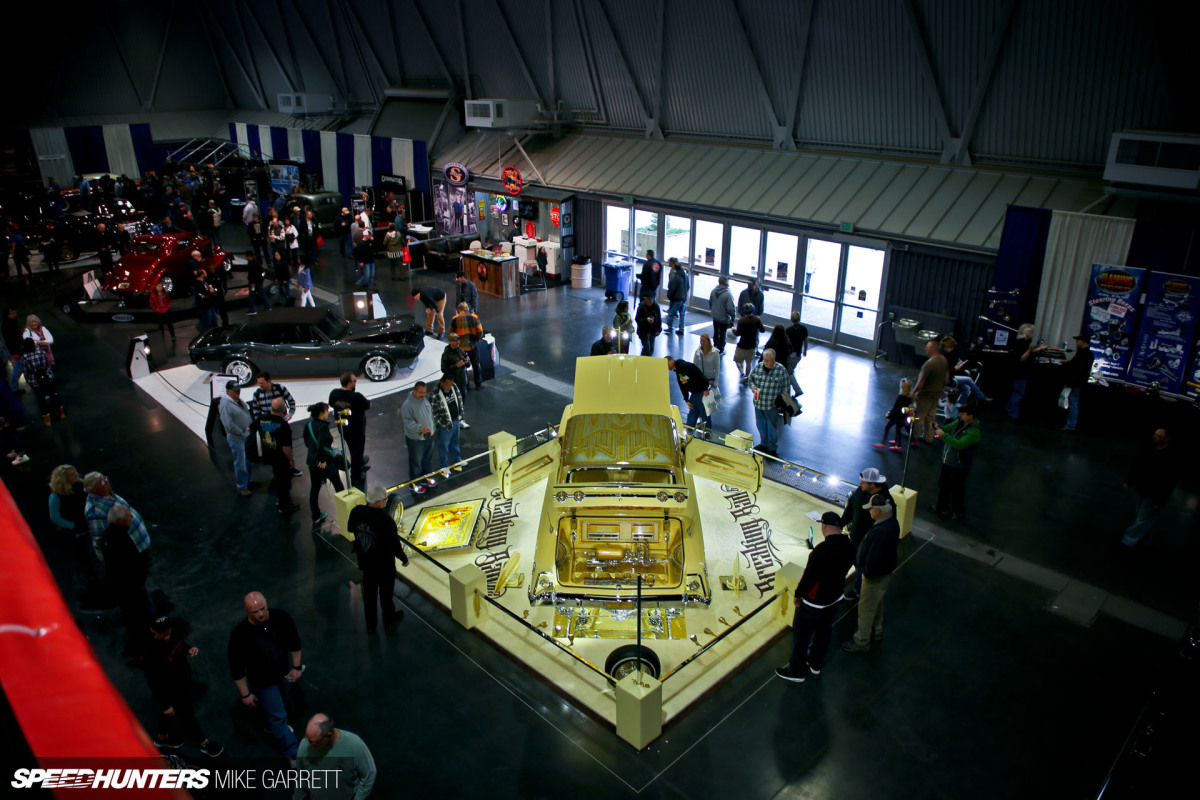 I've always thought that Northern California's car culture is every bit as good as that of LA, and the Sacramento Autorama is one of the best places to experience that first-hand.
Whether it's the Autorama to the North or the Grand National Roadster Show to the South, these two huge events are just one more reason to love the Golden State.
Mike Garrett
Instagram: japanifornia
mike@speedhunters.com
Cutting Room Floor