The F8x BMW M3/M4 is hot property right now in the tuning world, and much like their predecessors the current cars will surely remain as pillars of our community for many years to come, even long after production has ceased.
But like any mass-produced product aimed at a vast and varied market, they're not without their flaws. In particular, the F8x can be prone to overheating when driven on track or even in a spirited manner. The twin-turbocharged S55 might be a great engine with massive tuning potential, but this potential is moot unless the car can efficiently cool itself.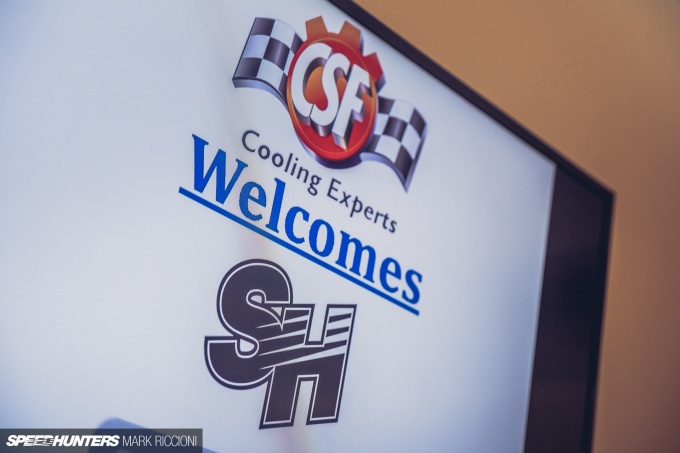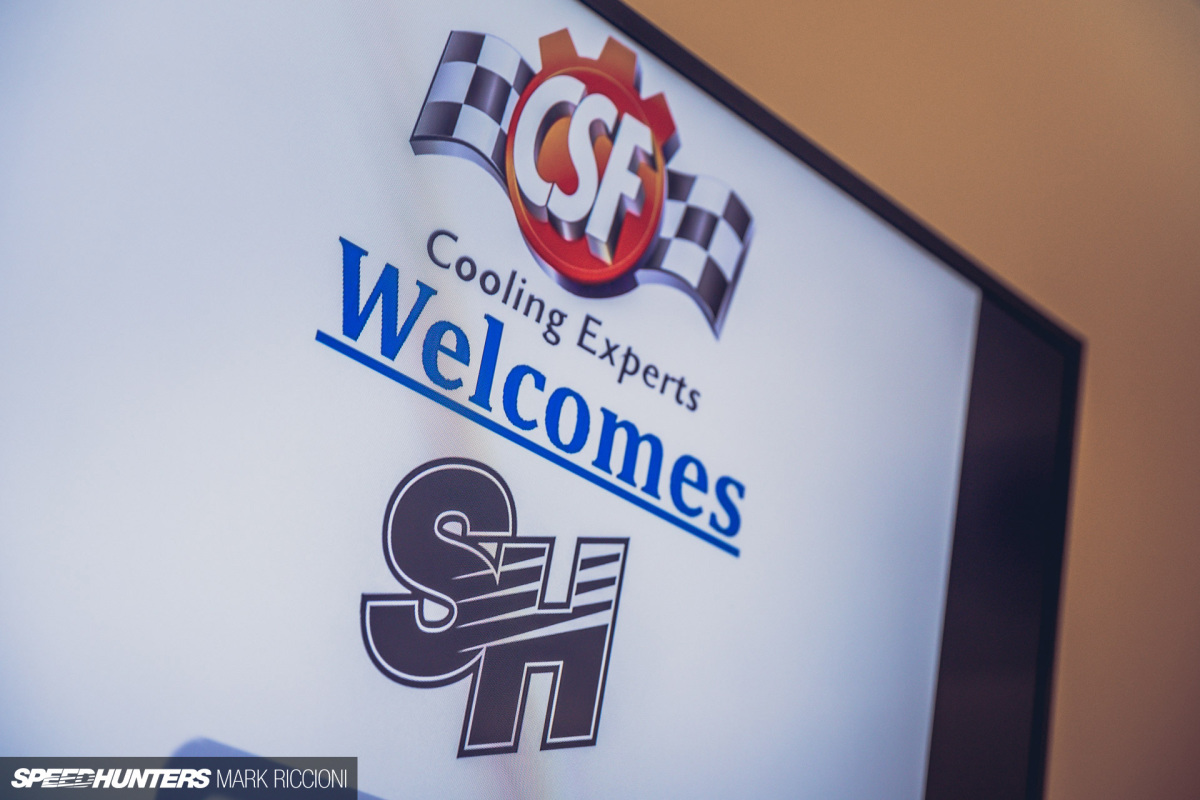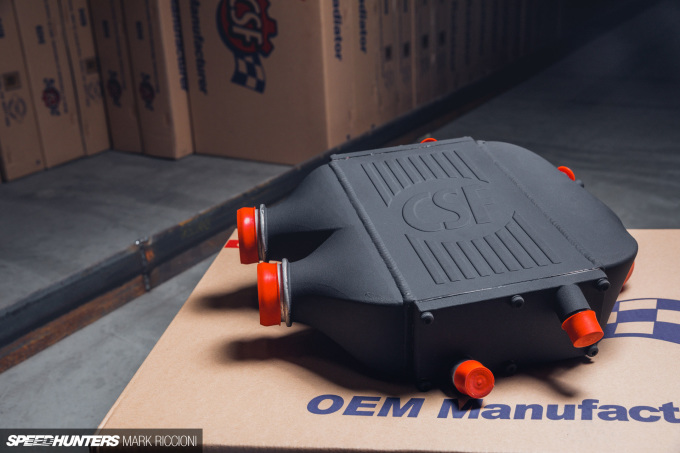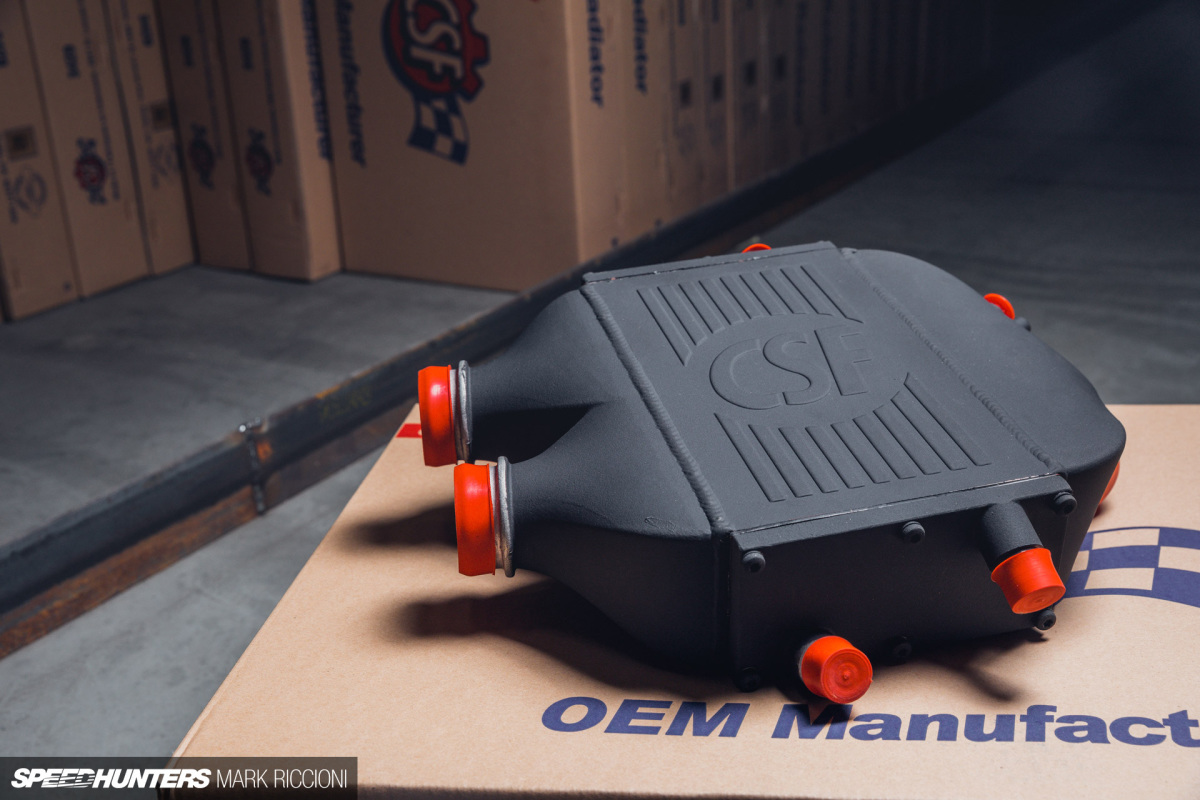 Our official supplier CSF believe they have created the ultimate cooling solution for this engine and chassis package. They've started by developing the world's first top-mount charge-air-cooler with cast end-tanks for the S55. With multiple air dividers cast into both the hot and cold side of the end-tanks, they've optimised air flow through the custom CSF-designed liquid-to-air core. And that core itself features a 60 percent increase in size compared to the factory cooler.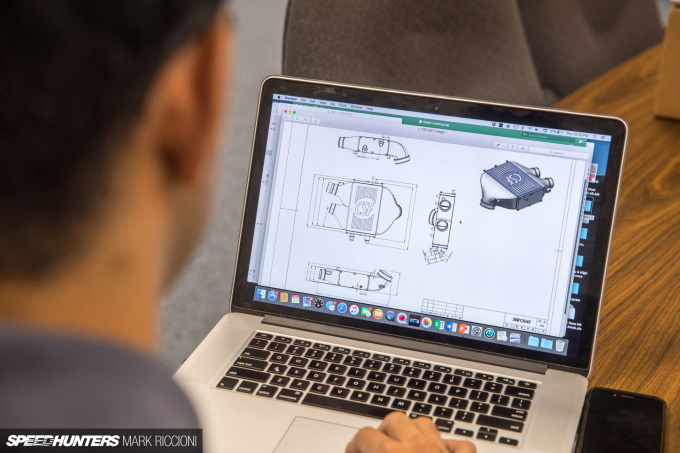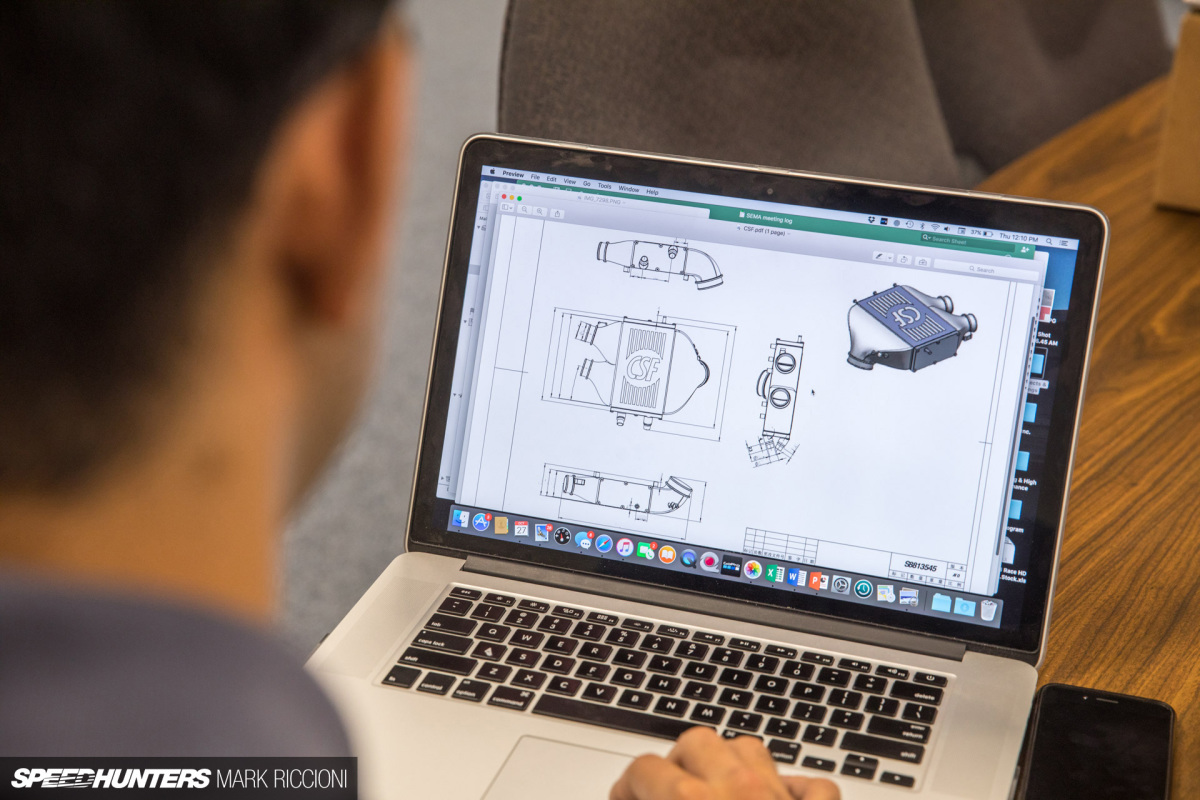 There are further differences on the inside, when compared to the OEM cooler, too. Where the factory unit features a single-pass and vertical flow core design, CSF have engineered their core to be left/right, cross-flow, dual-pass with two-stage water cooling for maximum efficiency and improved intake temperature reduction.
The unit has been designed for a drop-in fit for an easy and hassle-free installation, and it features OEM-style 'quick connect' water connections and sensor ports. It will be offered in a subtle crinkle black powder-coat finish, or if the customer chooses, in raw aluminium for a custom powder-coat option. It was developed in co-operation with one of CSF's R&D partners, VF Engineering, along with being proven in Yost Autosport's F82 BMW M4 at the recent 25 Hours of Thunderhill. It has a lifetime warranty.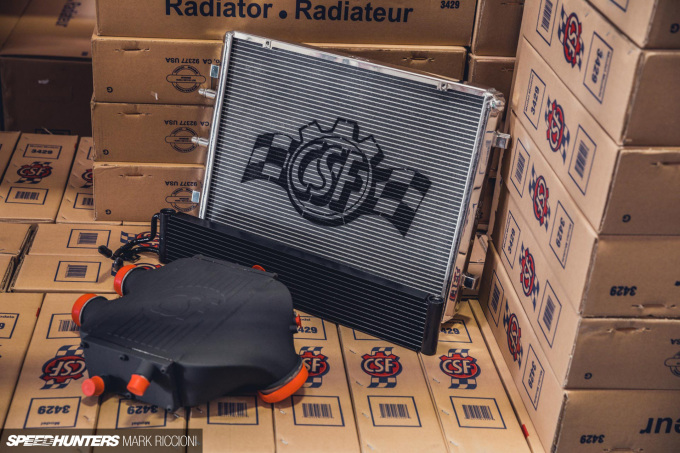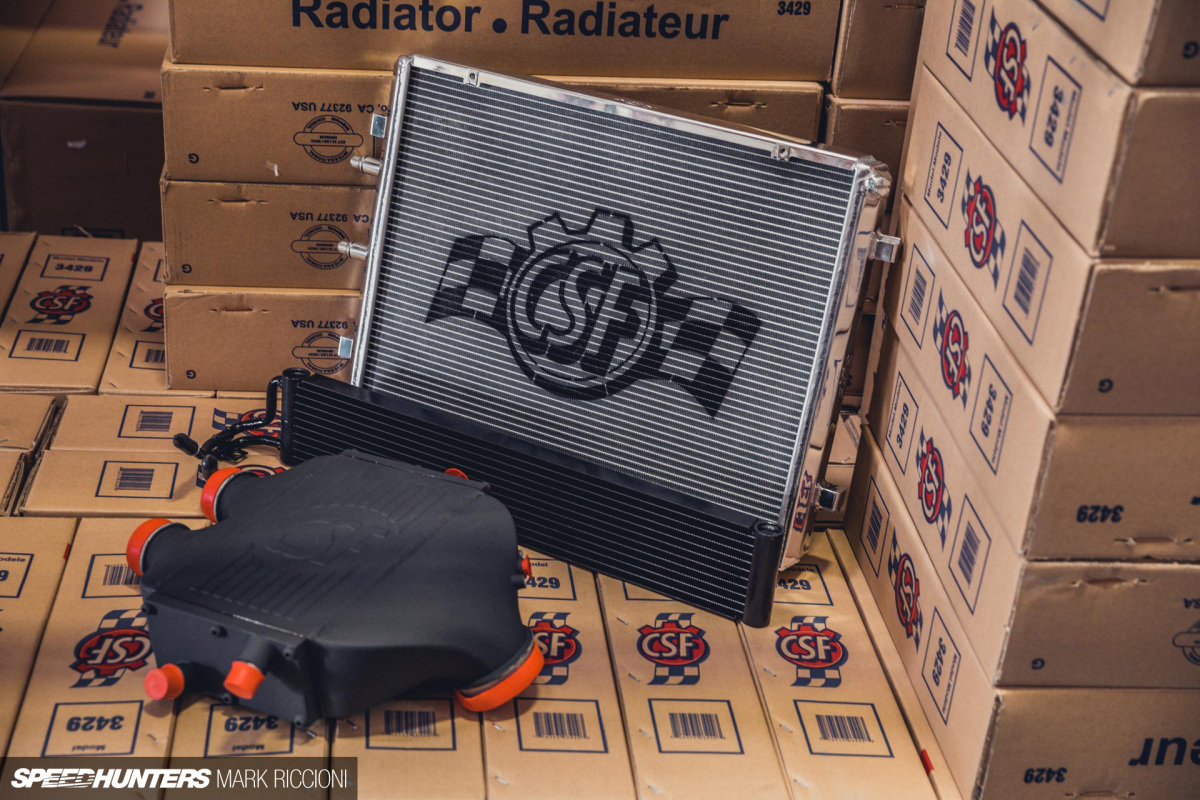 For maximum cooling efficiency, CSF recommend that the charge-cooler is partnered with their high performance heat exchanger and dual-pass, race-specification DCT cooler. Their heat exchanger, which is available in both street and race configurations, offers the largest increase in frontal surface area over OEM versus their competitors, thanks to CSF's B-tube technology. Like the charge-cooler, it comes equipped with OEM-style quick connections, mounting brackets and fittings for an easy install. The street heat exchanger requires no modification to fit; the race item requires a small amount of trimming to the underside of the factory core support.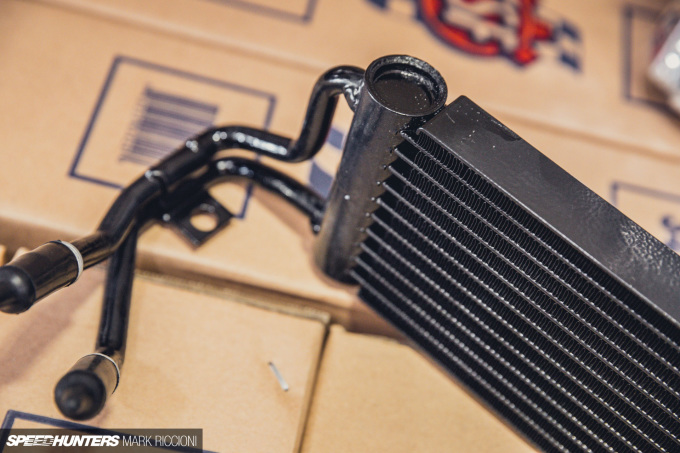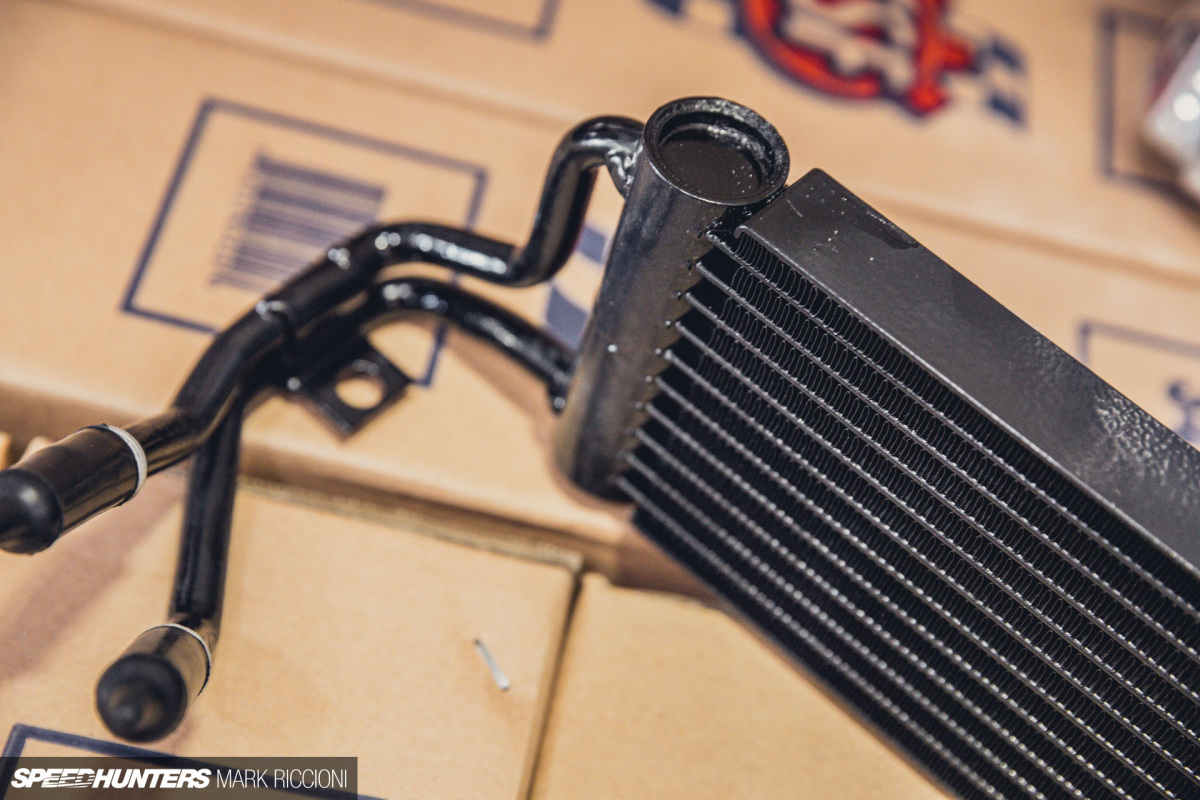 The last piece of the puzzle is the DCT cooler. The factory unit has become renowned for its inability to deal with the heat created from repeated successive gear changes, whether on track or on the street. CSF deployed a dual-pass high performance core with 10 cooling tubes (versus BMW's single pass with return pipe six-tube design) for an estimated 30 percent increase in efficiency. It's also the world's first and only true 'plug and play' upgraded DCT cooler for the S55-engined BMW F8x M3/M4.
You can read more about Yost Autosport's F82 M4 and their experience with CSF's three-piece cooling system at the 25 Hours of Thunderhill over on Moto IQ.
CSF have a special introductory offer on both the charge-cooler and heat exchanger as a combo package for $2499USD. More information and where to buy can be found on CSF's website.
Paddy McGrath
Instagram: pmcgphotos
Twitter: pmcgphotos
Facebook: Paddy McGrath
paddy@speedhunters.com