Endurance Racing
As a Speedhunter it's all too easy to fall into a groove and cover the same events and races over and over, year after year, and produce similar content. So while I love going to as many races as I can, it can be a good idea to skip something for a year, because when you finally go back it just makes it that much more special.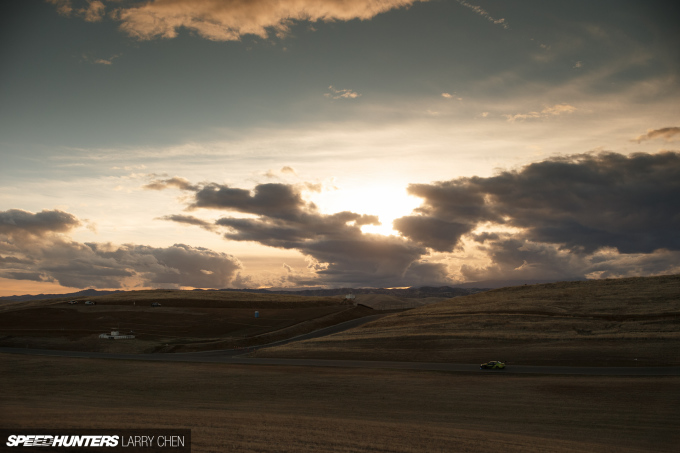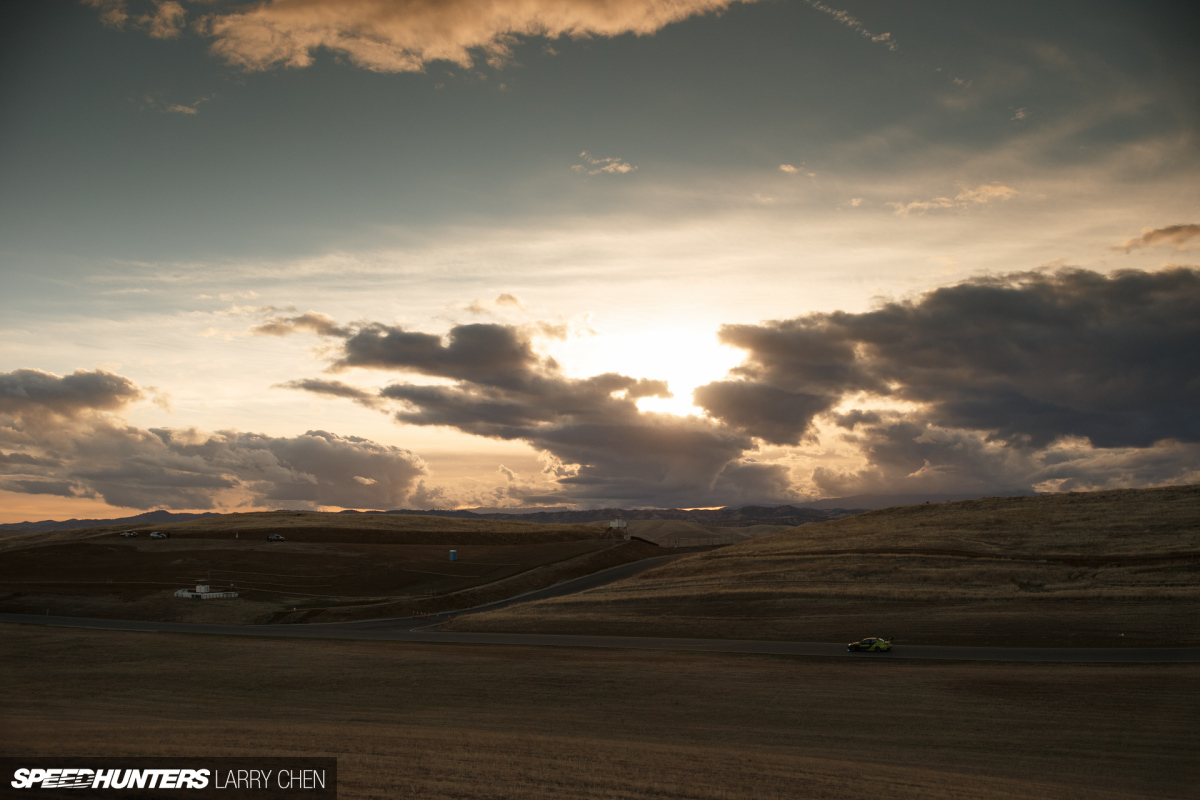 In 2015, I tried my best to shoot a broad range of things, which of course meant that I could not focus on shooting sports car racing as much as I would have liked to.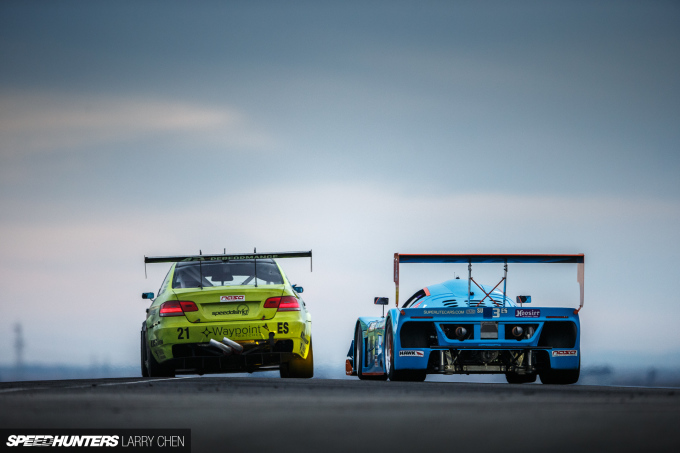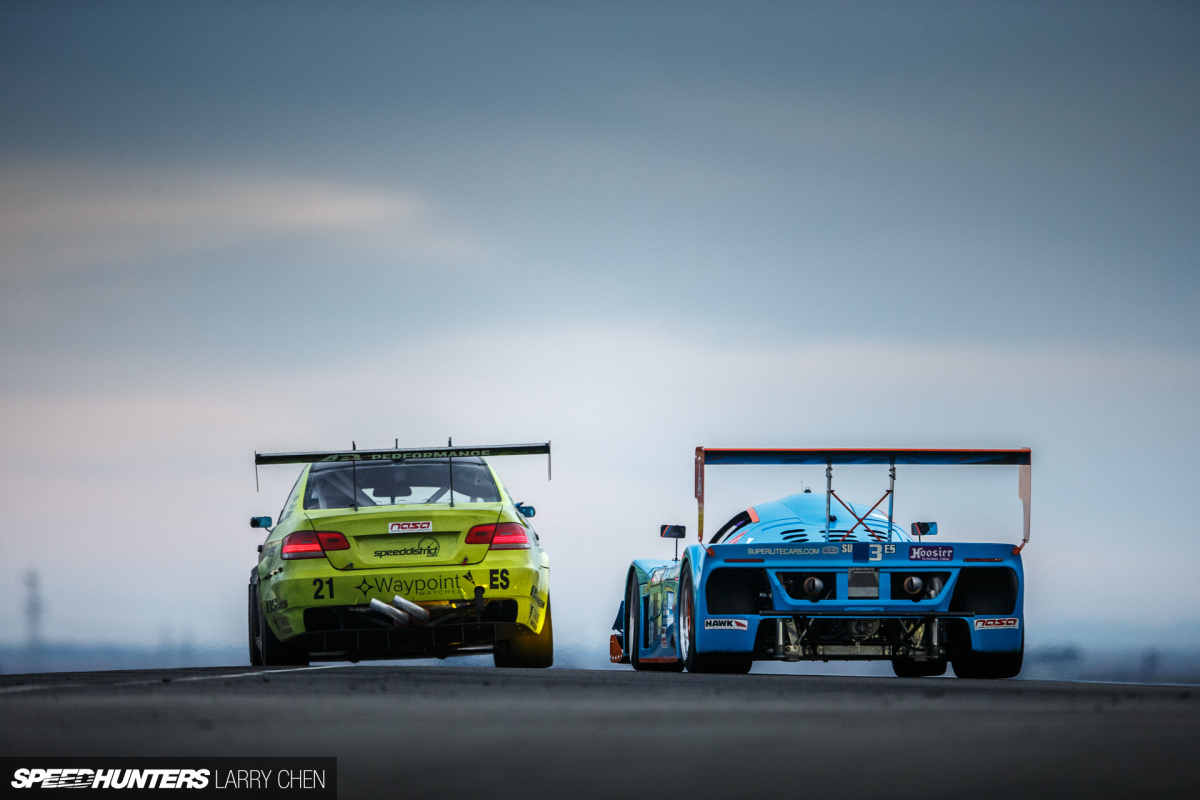 So when I realized that the 25 Hours of Thunderhill was coming up, I packed my bags and headed for Northern California.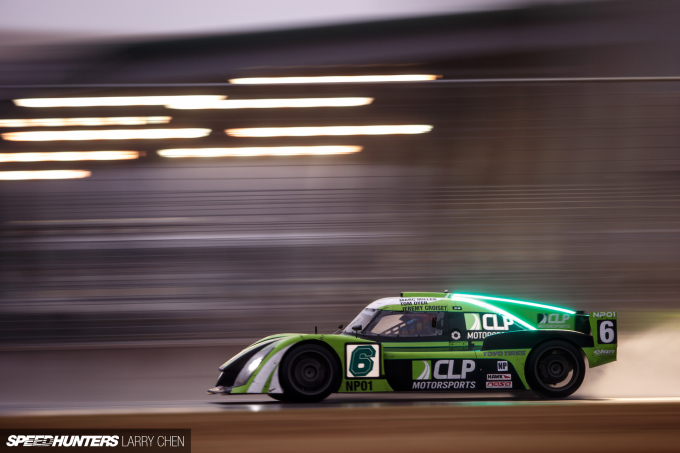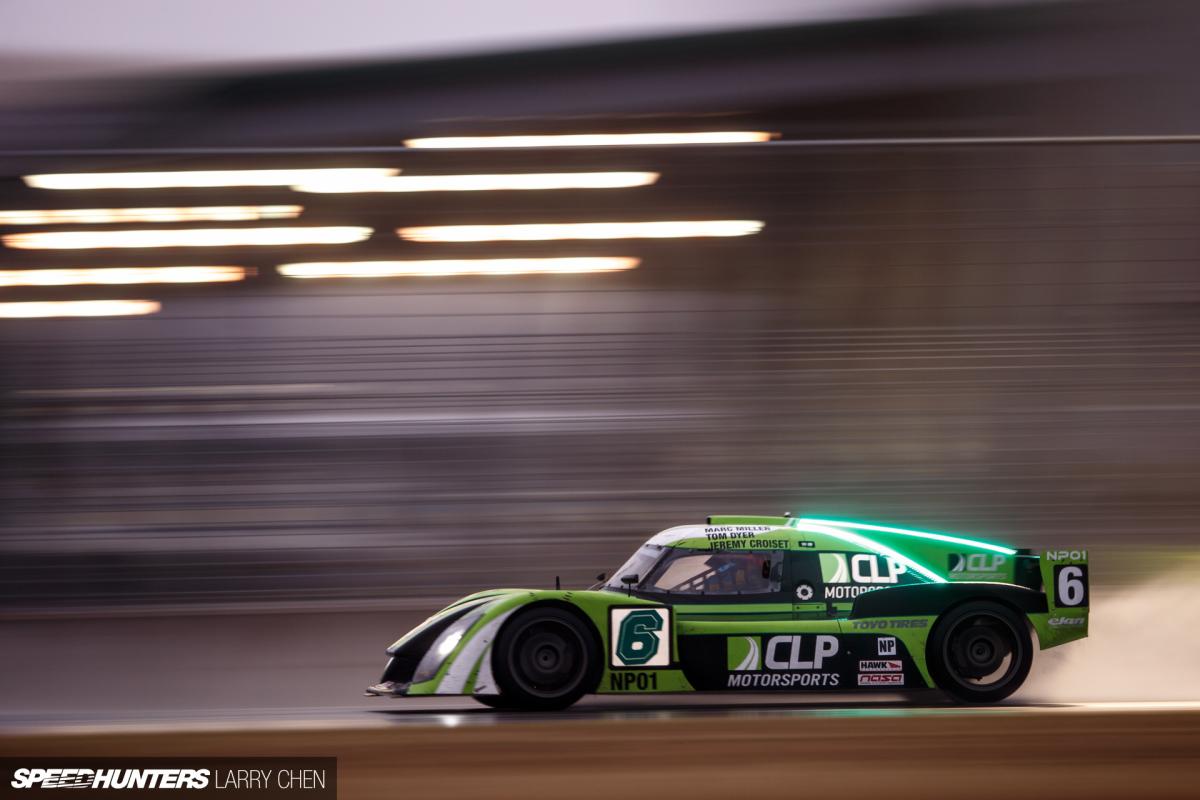 I've covered the race a few times before, but after skipping the race in 2014 I was glad to be back. As silly as it sounds, I just wanted to shoot racing again.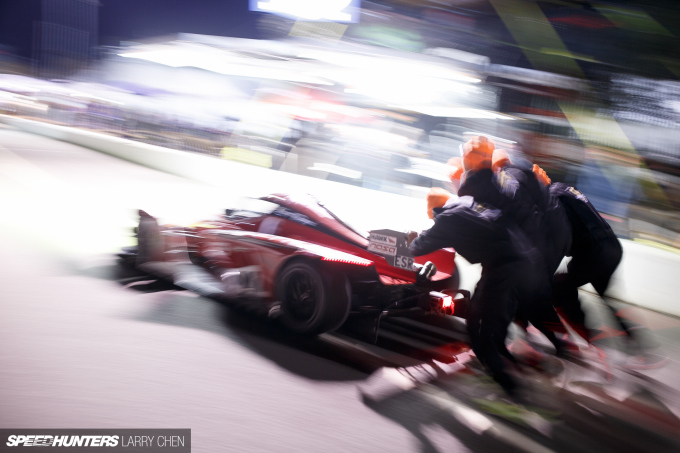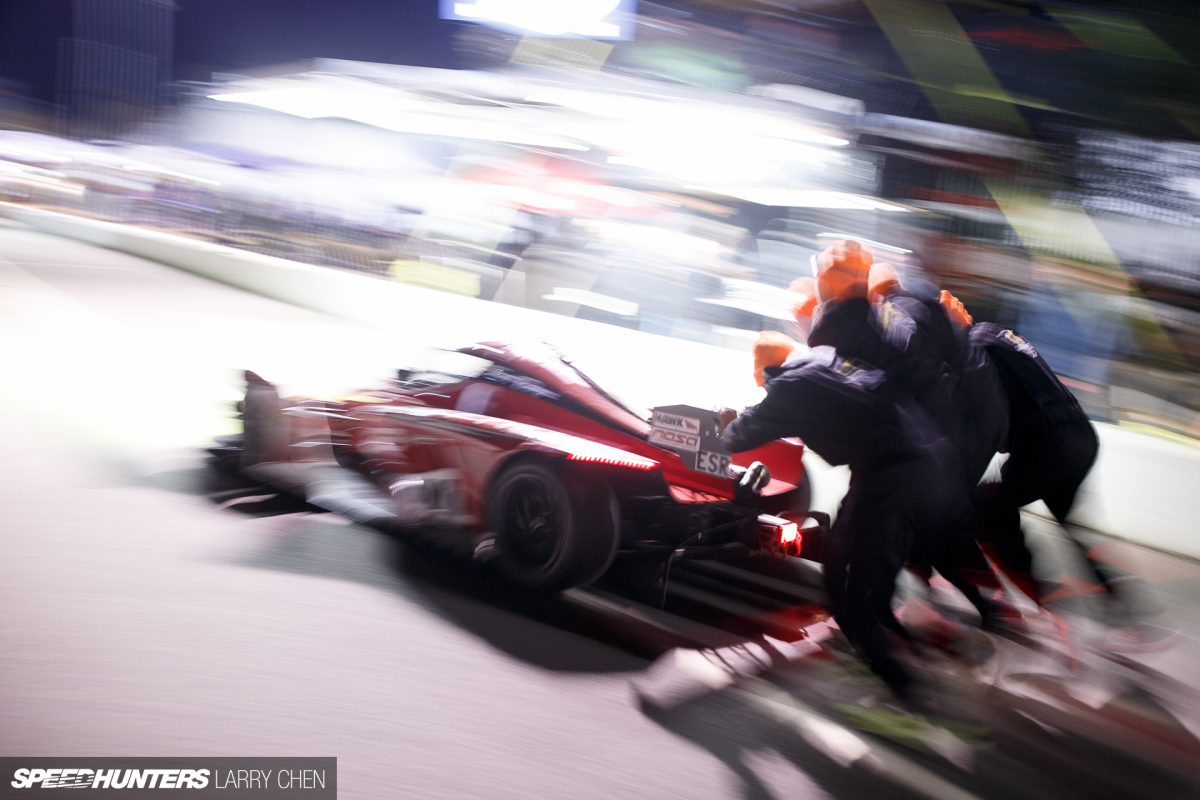 The 25 Hours of Thunderhill is the last major sports car race of the year in North America.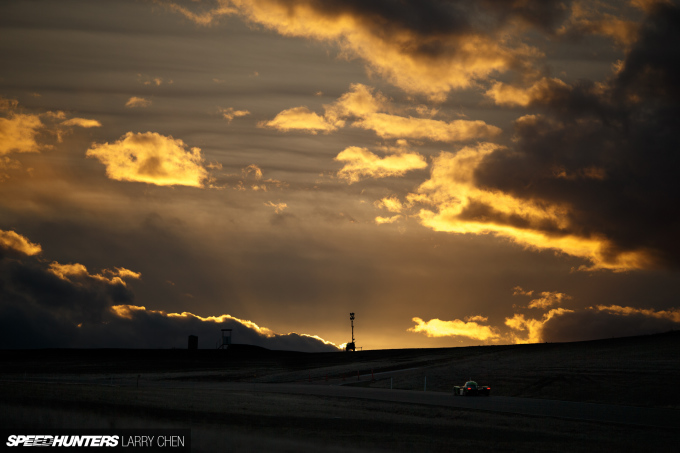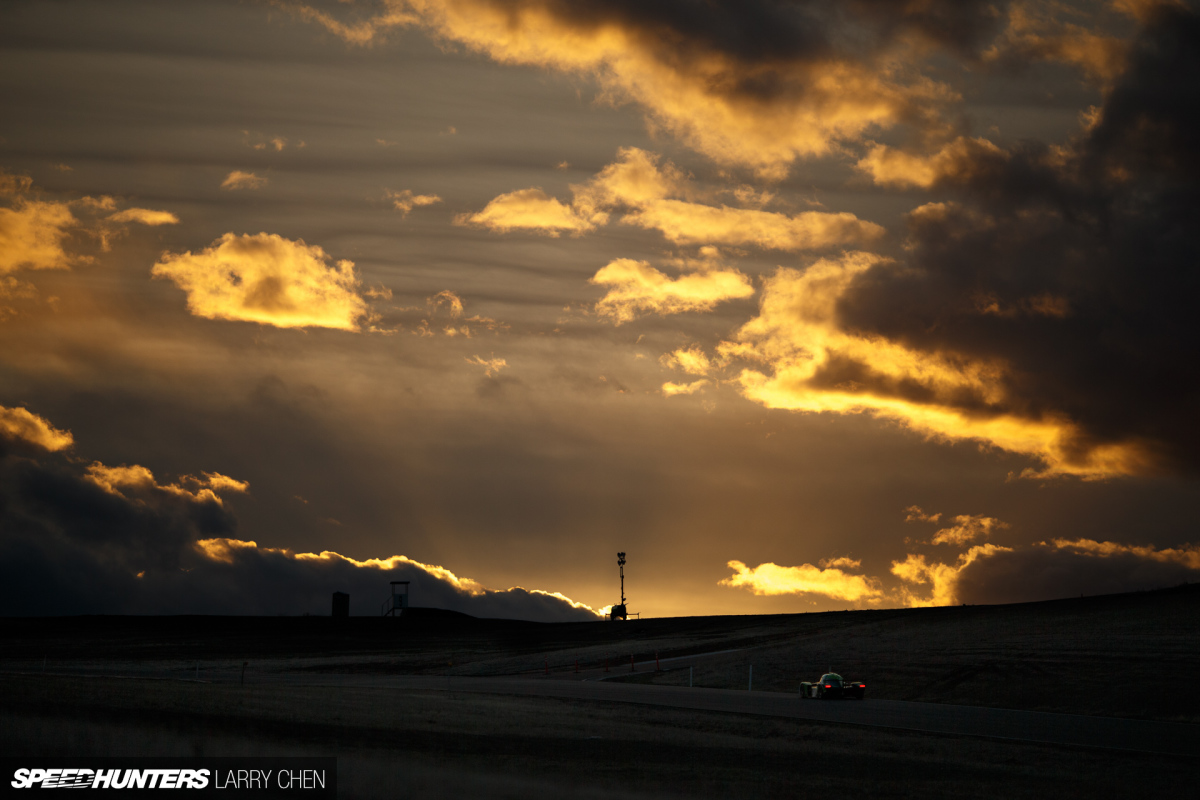 Which makes it the perfect setting for me to relax in and not take things too seriously.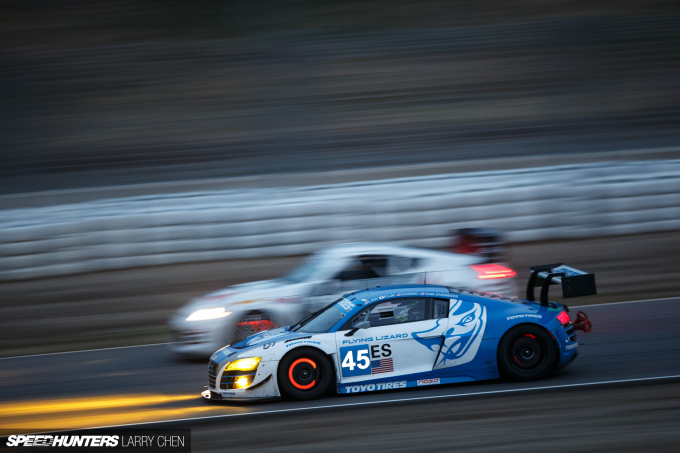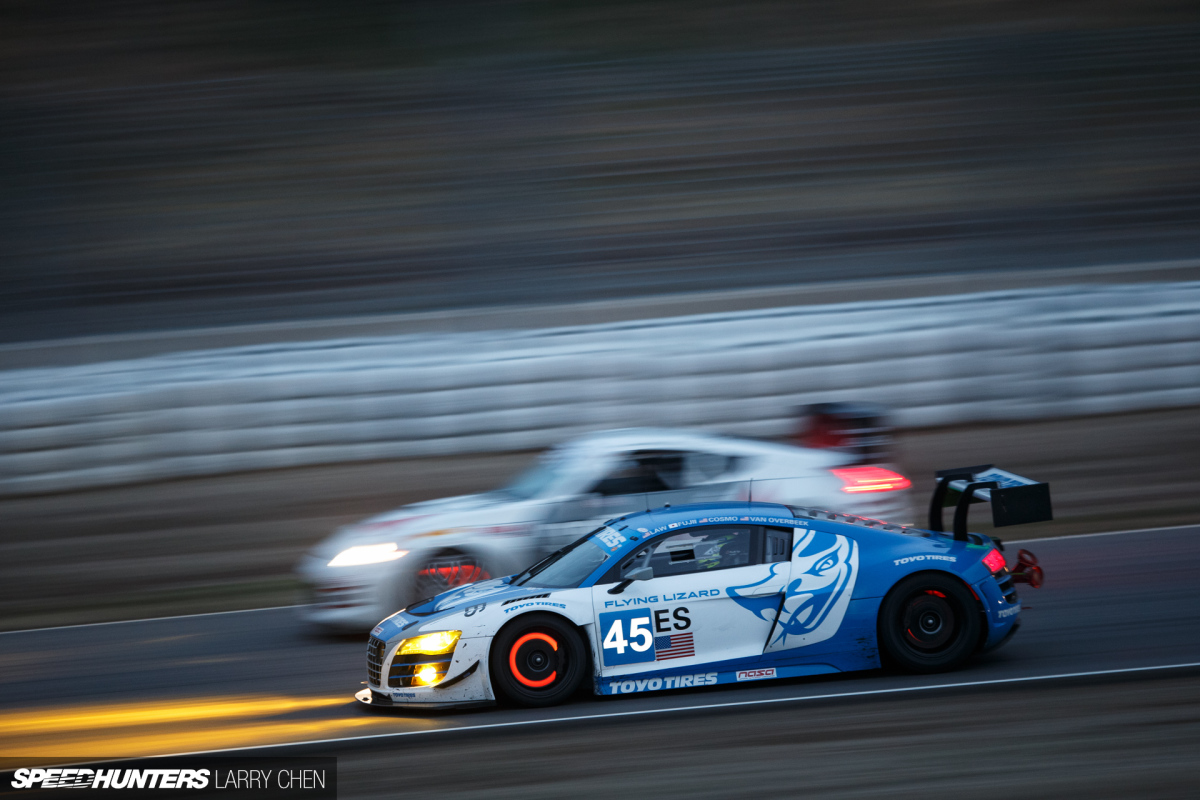 I was out there to have fun, and with just a single goal in mind: making pretty pictures.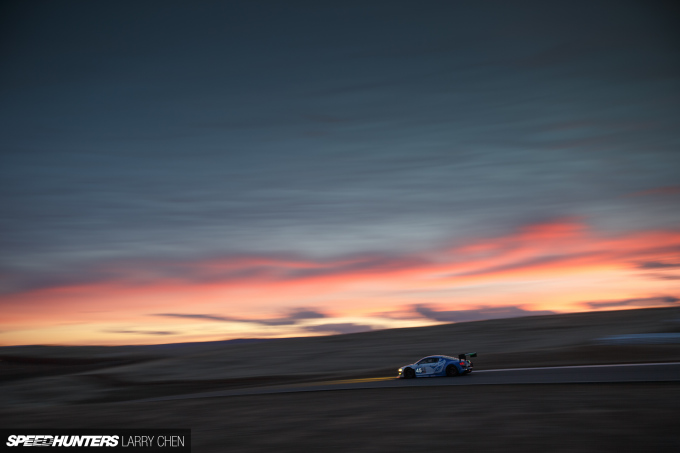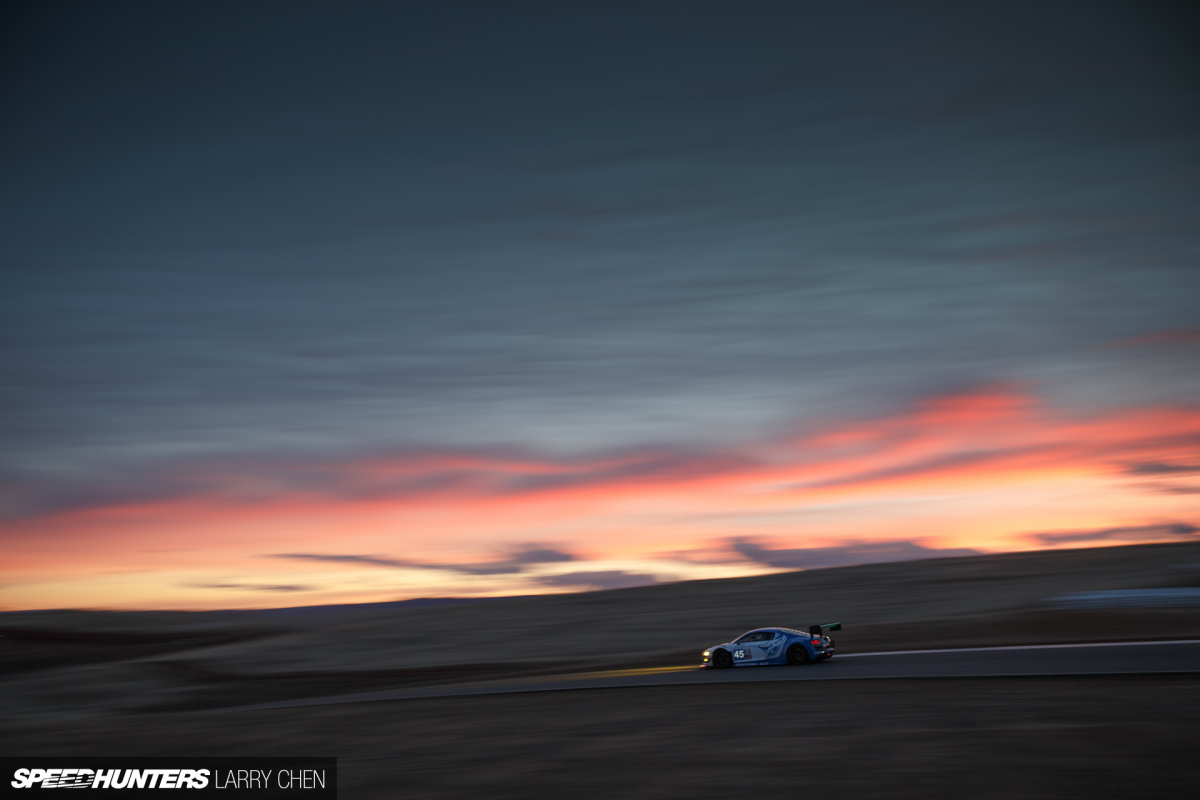 Which, after shooting for Speedhunters for six years now, is much harder to do. It's sometimes tough to give a different twist on the same old race.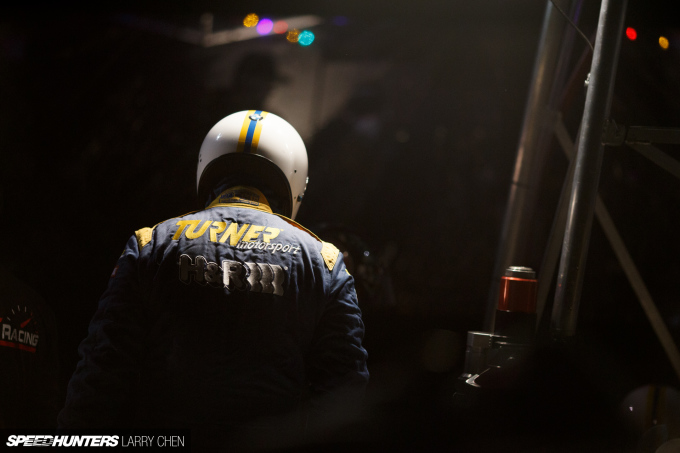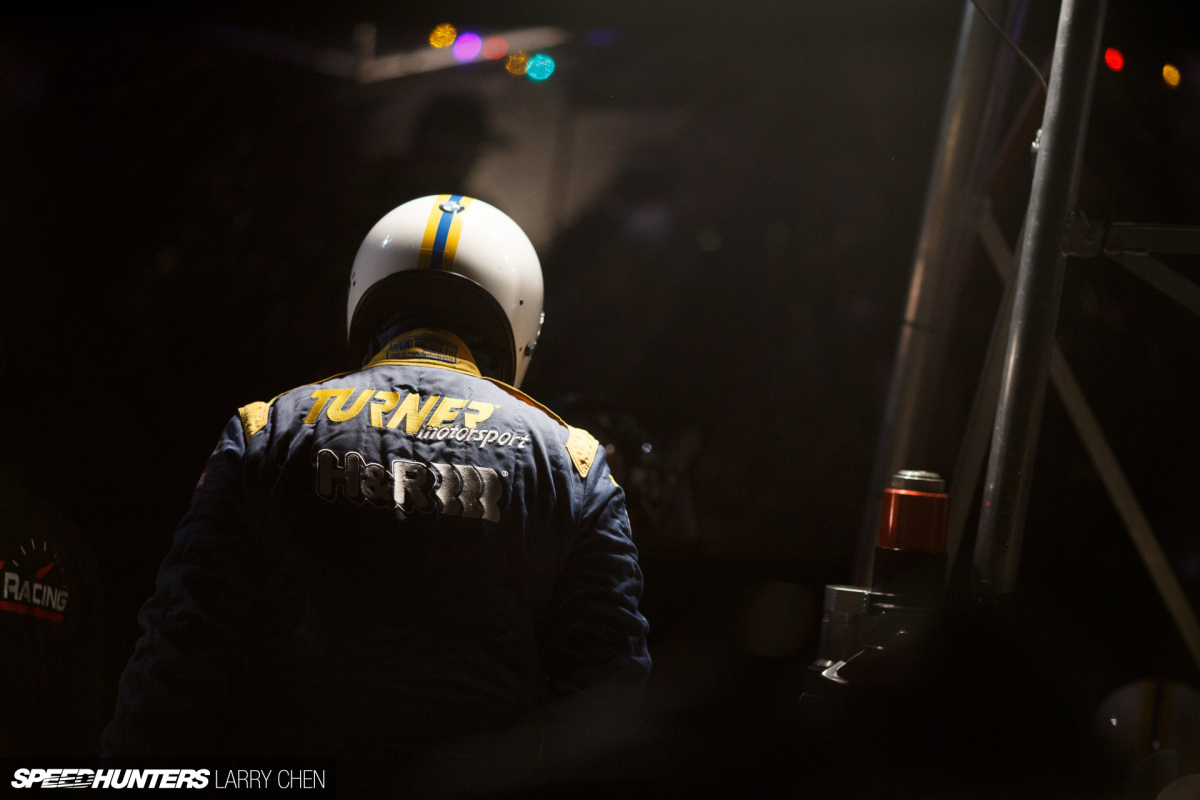 While the event itself is not as spectator-friendly as endurance races like those held at Nürburgring or Spa, it caters to the racers; and at the same time it caters to the creatives, like me.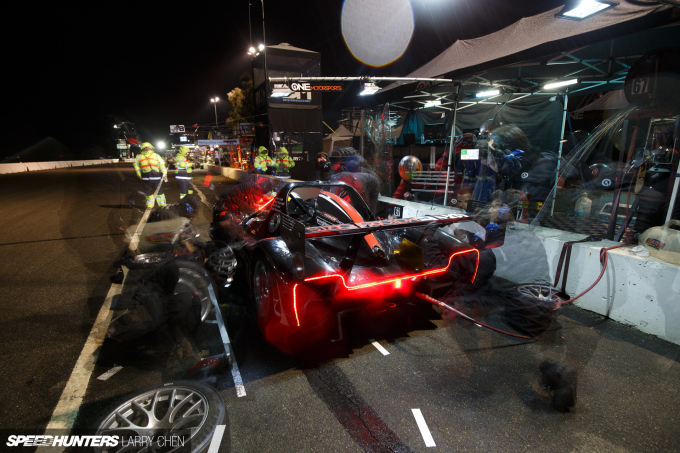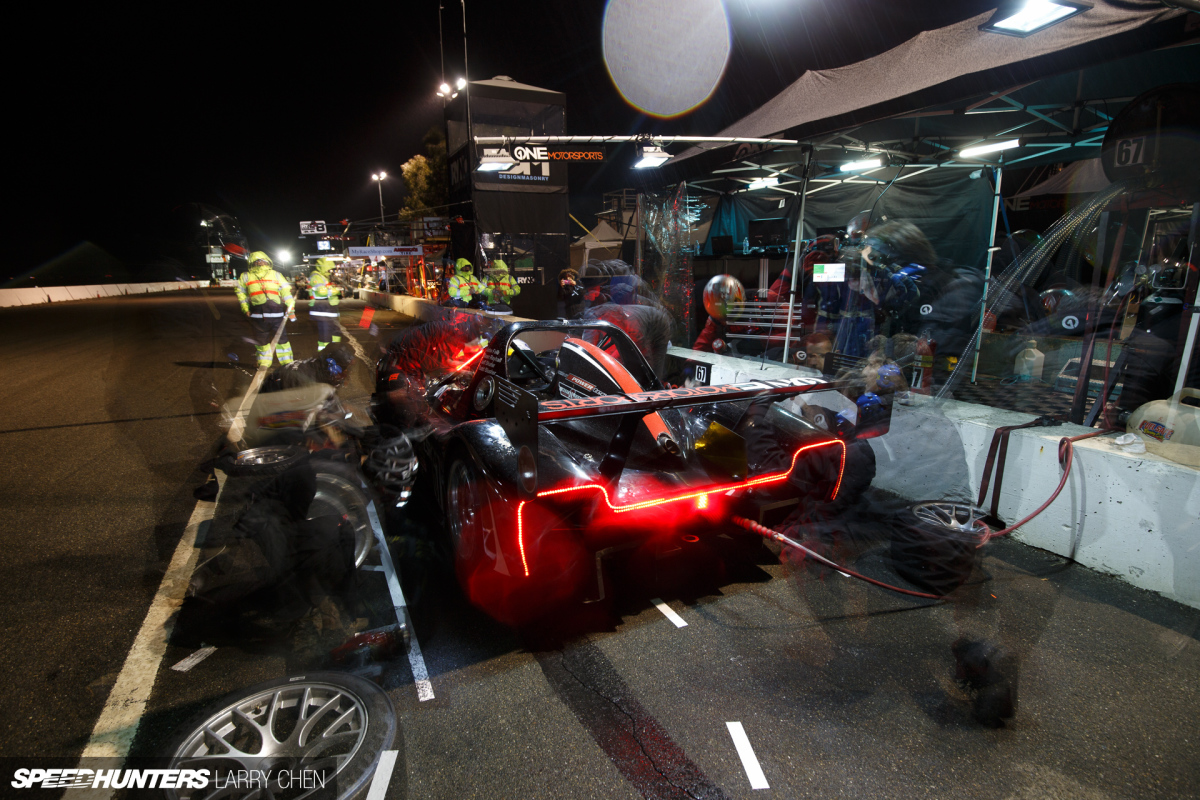 I love it. Because the officials are proud of the race that they work so hard to put on, they want people like me to have free reign to show off a little bit.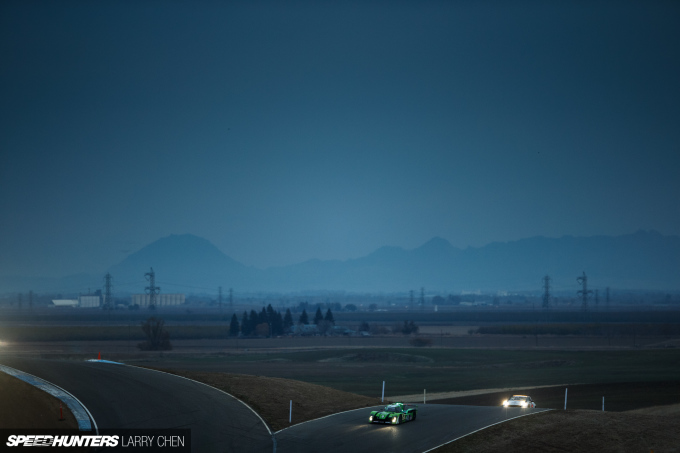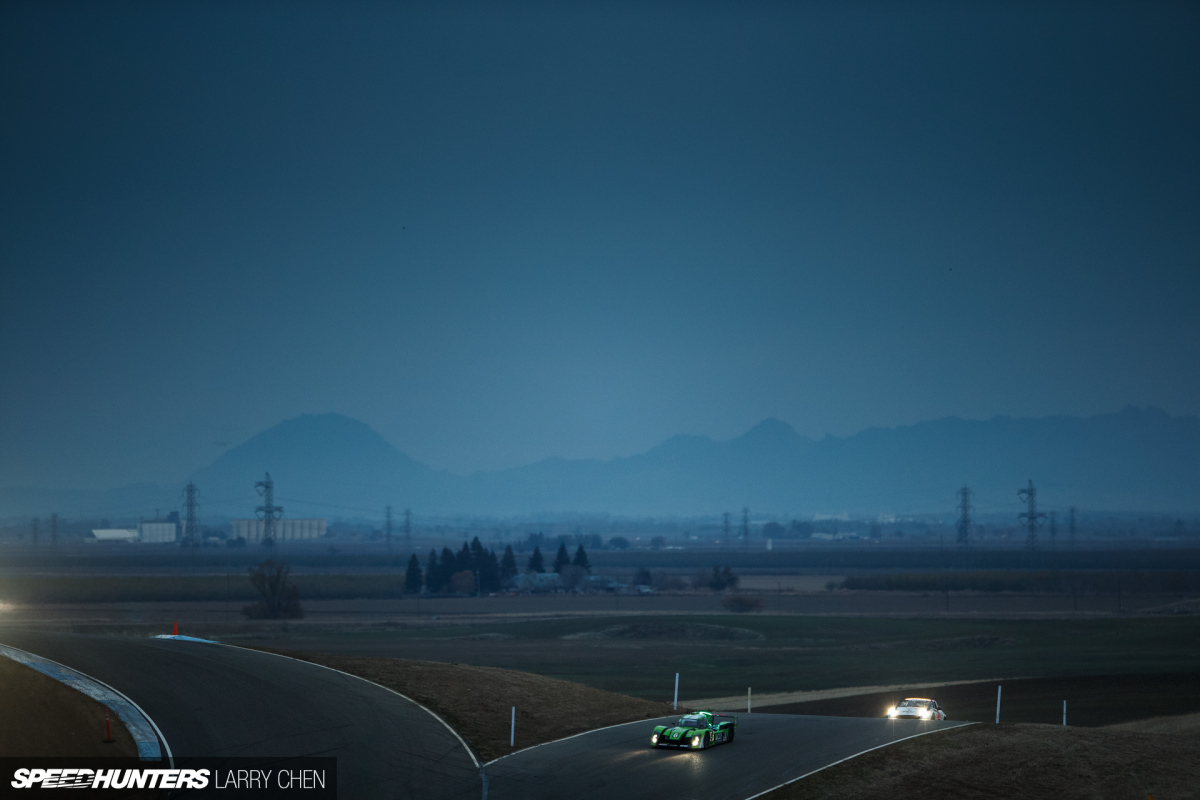 Racing in itself is so gritty and harsh. However, finding the beauty in it is so easy when you have an epic backdrop like Thunderhill Raceway.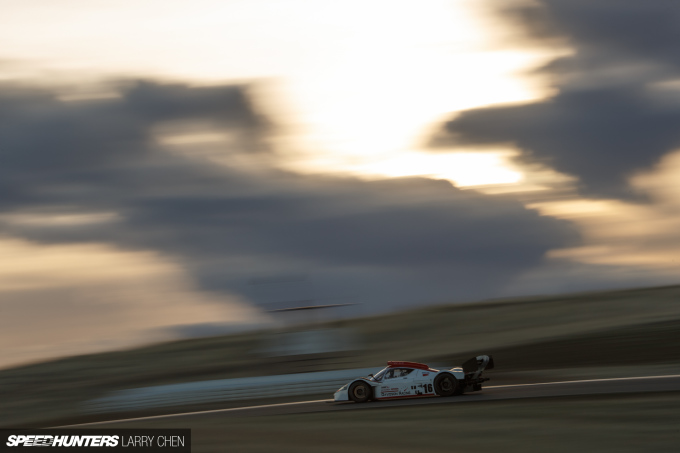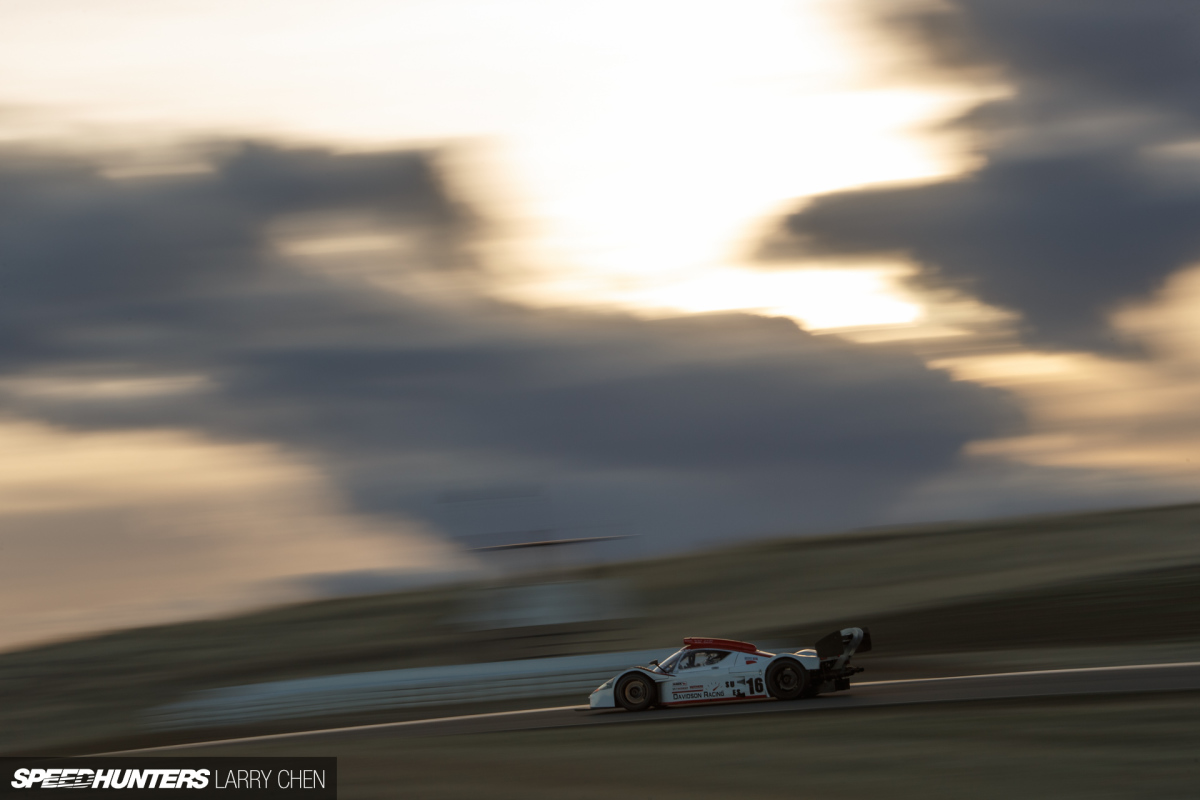 Although, even I don't have the best view in the house. That belongs to the drivers.
Honda/Acura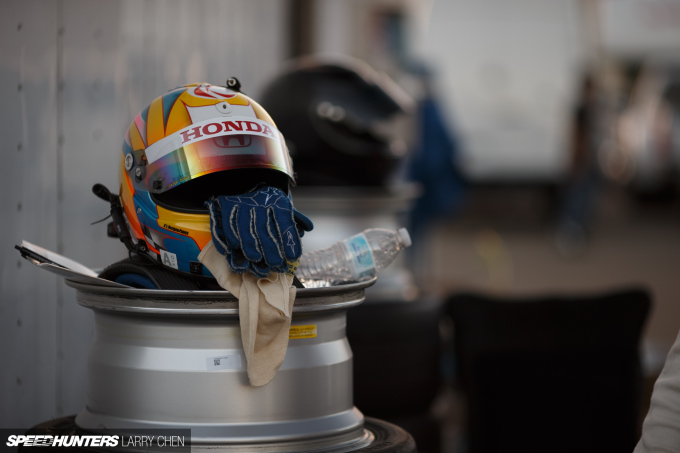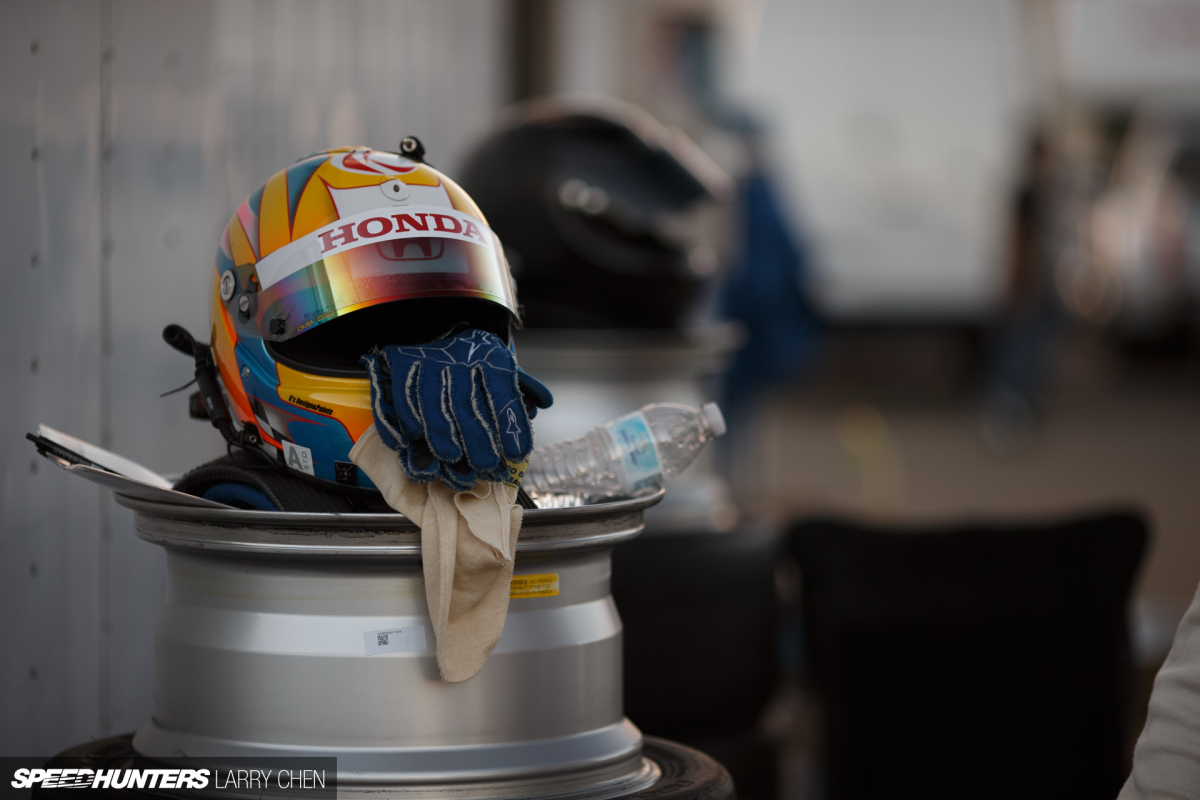 In the two years that I have covered the 25 Hours of Thunderhill, I did in-depth stories with the Acura team.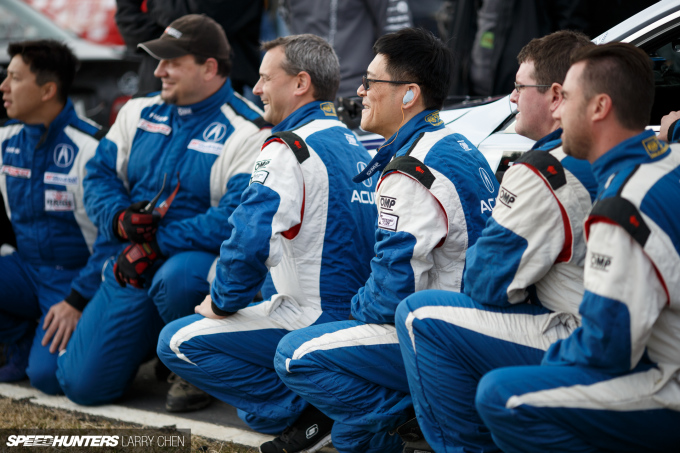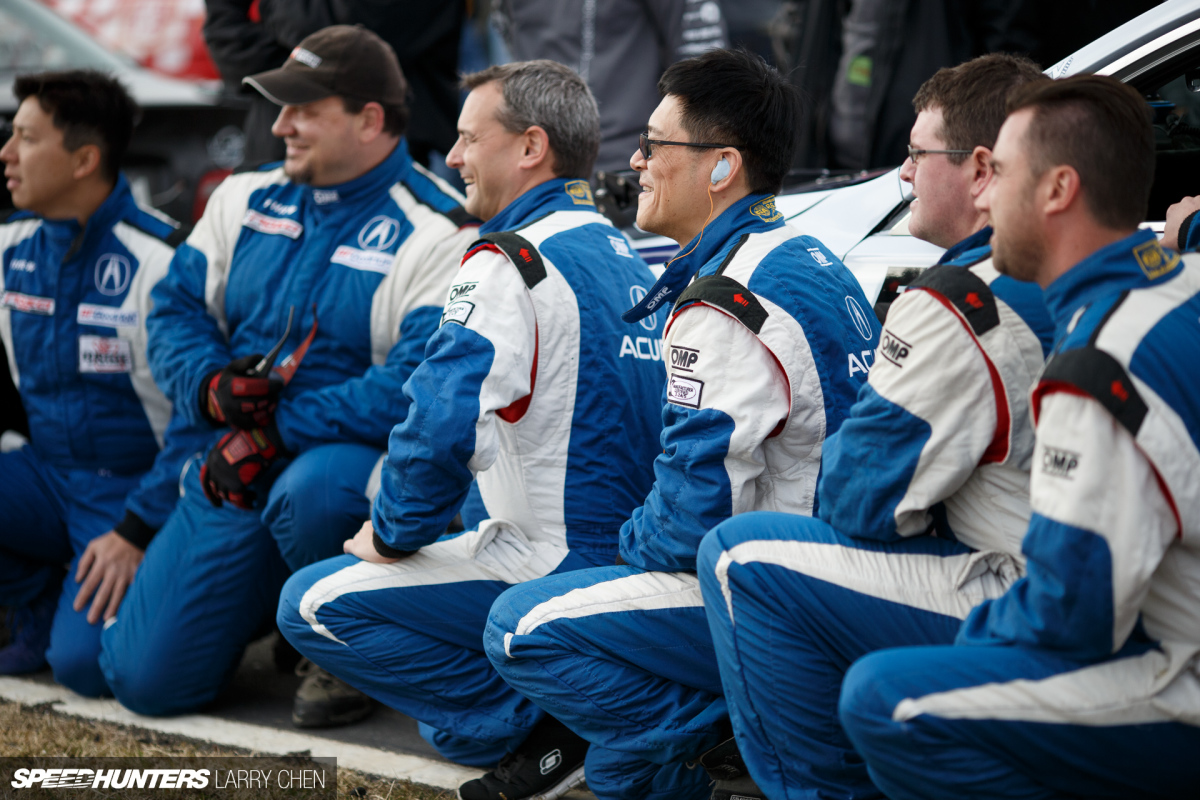 Meeting the Acura and Honda team gives me hope for the future of new cars.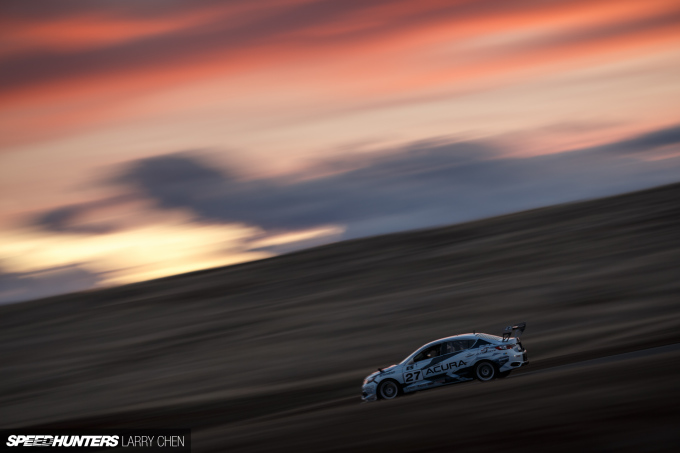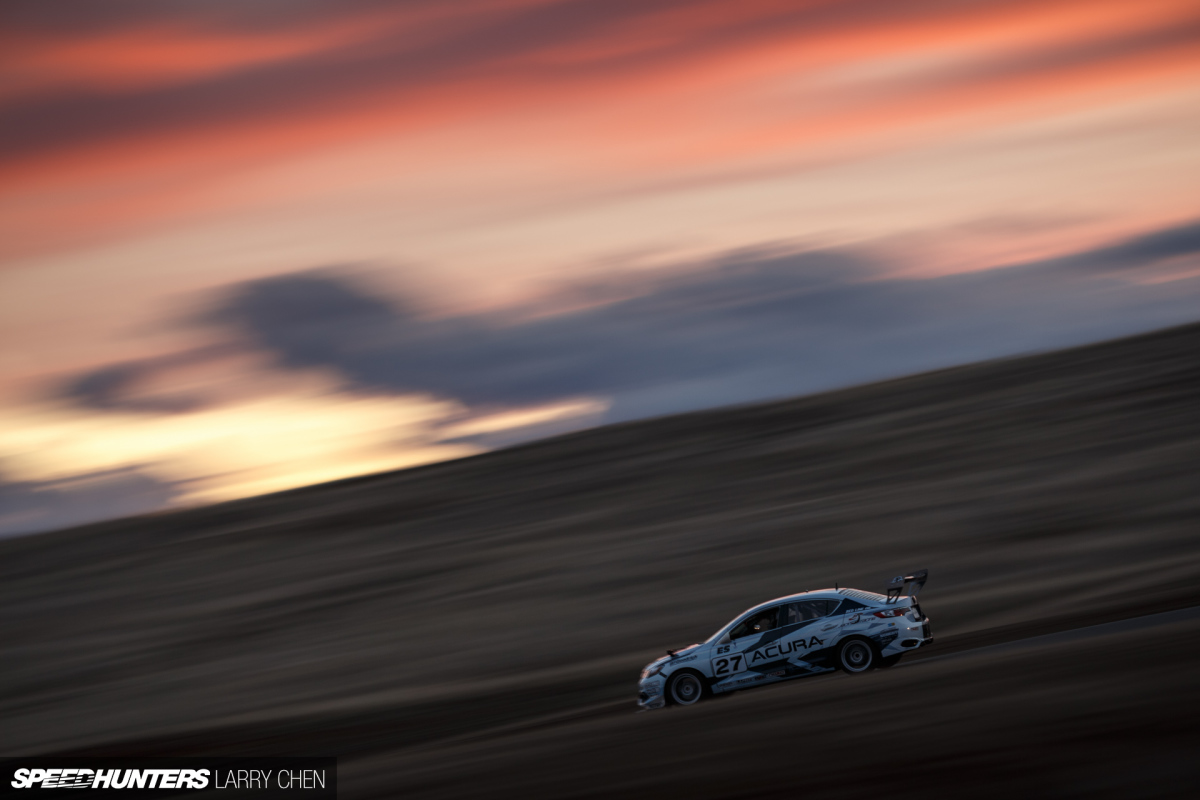 As I've mentioned in previous years, the guys who make this racing program possible are all Acura and Honda employees.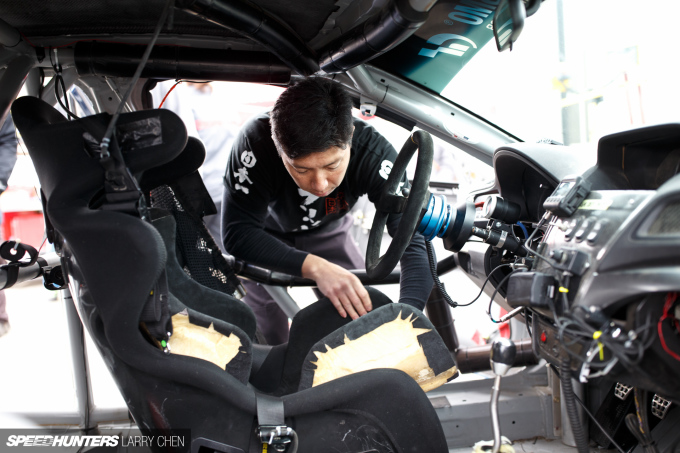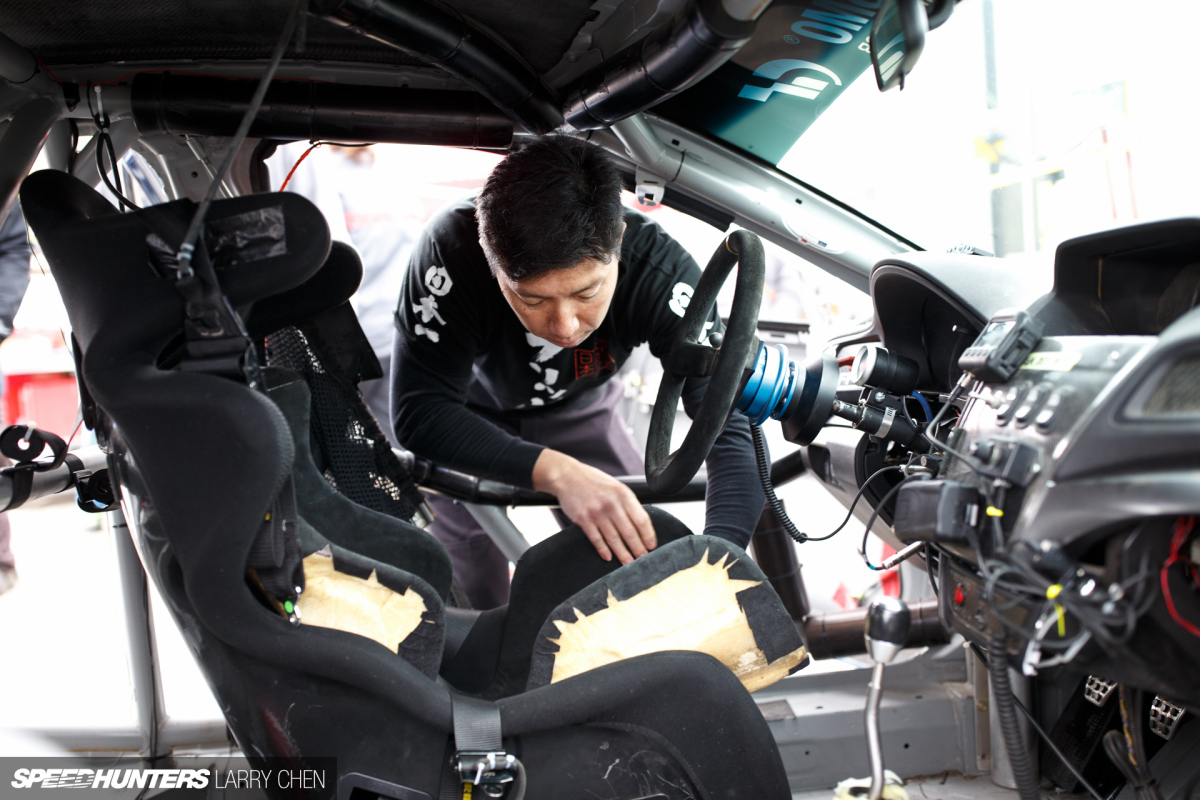 In fact, they build and maintain these cars on their own time as a hobby and away from their 9 to 5.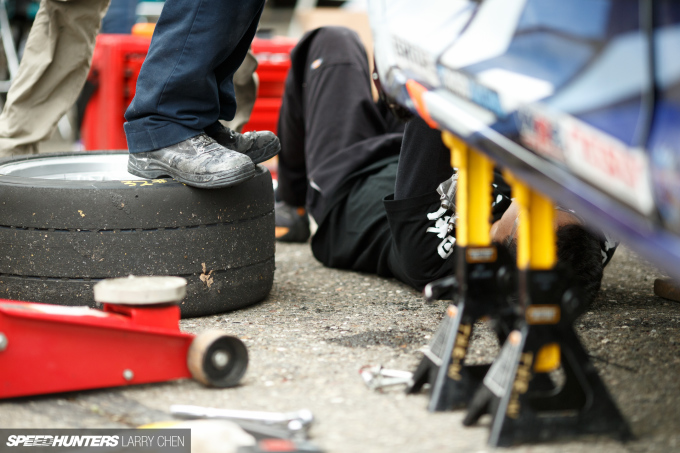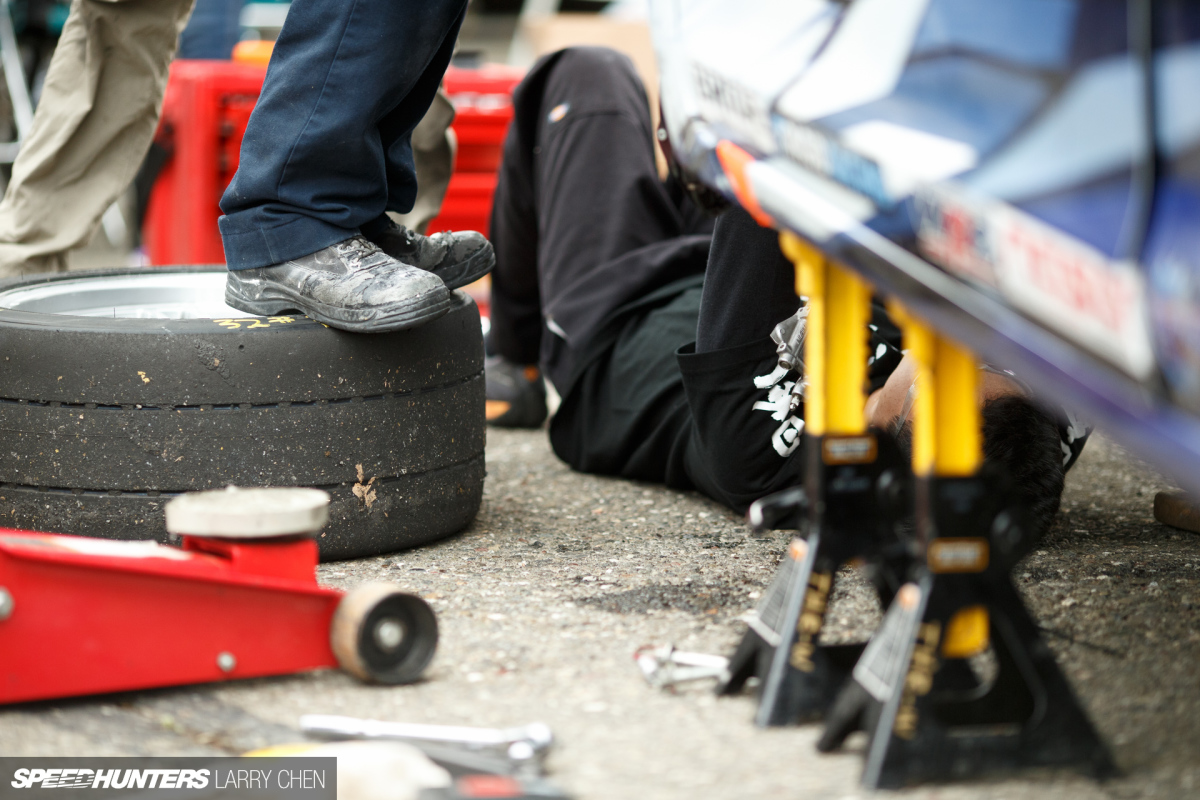 The company actually encourages its employees to get racing licenses and join in on the fun.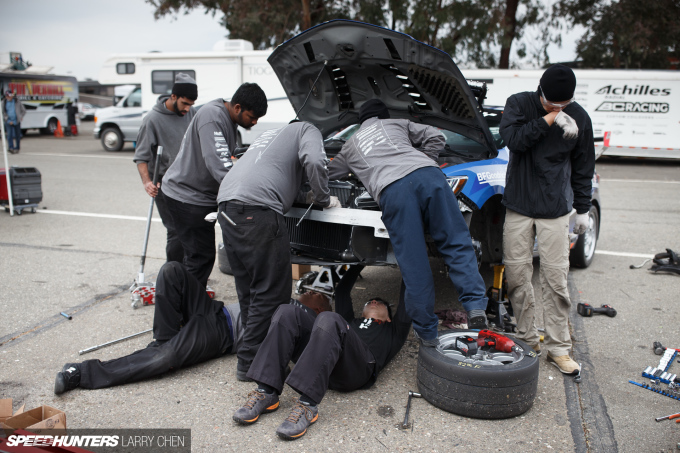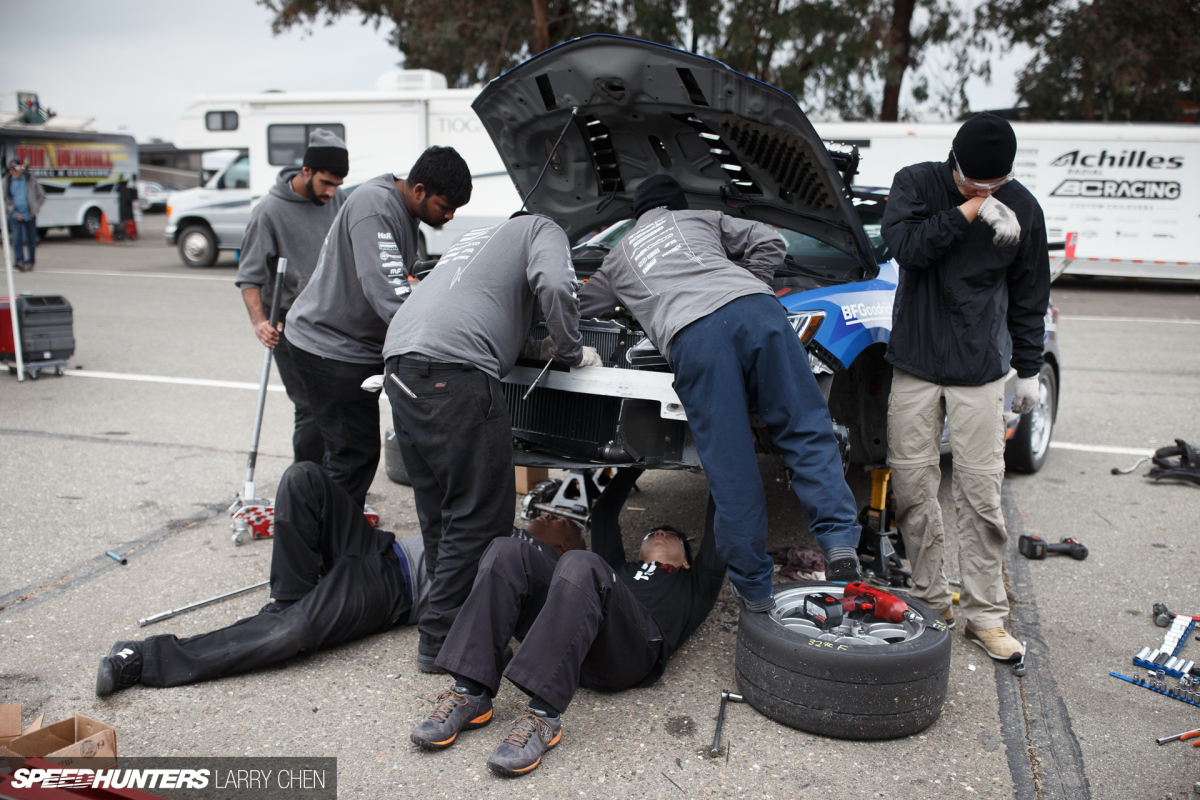 It's such an amazing team building exercise, and I can't believe I don't see more car manufacturers doing the same.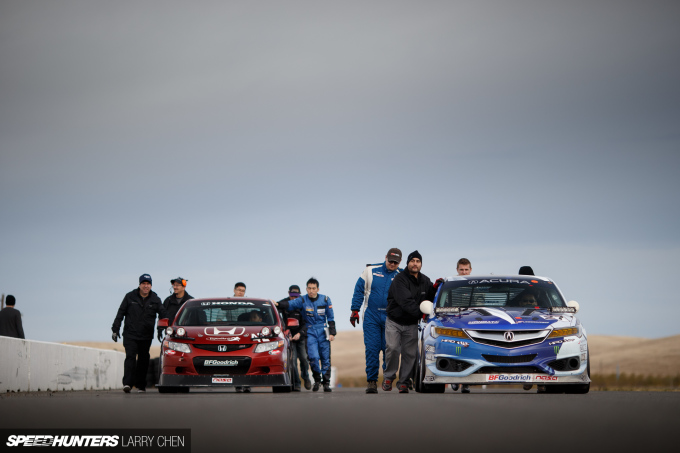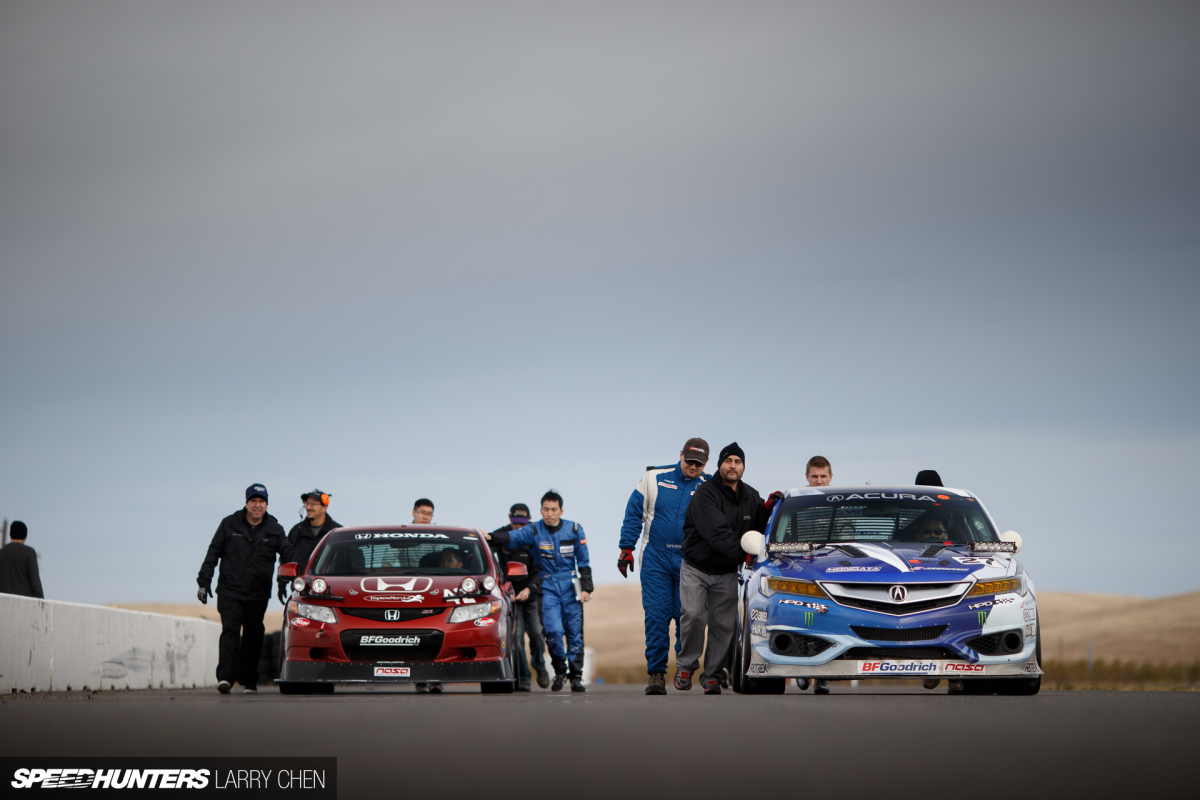 In 2012, they even invited Speedhunters driver Edward Sandström over to help pilot one of its ILX race cars.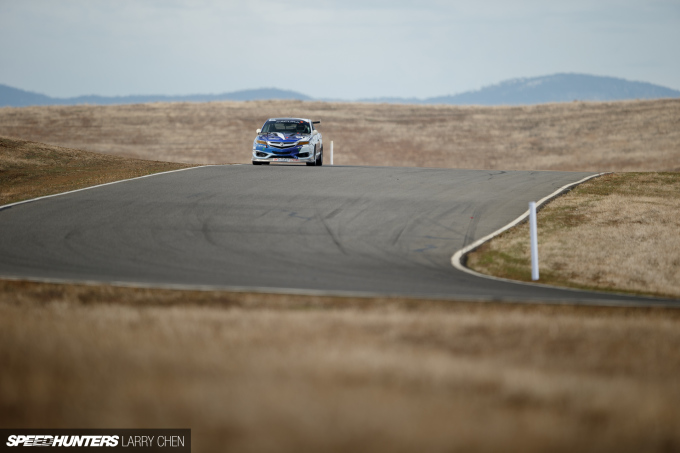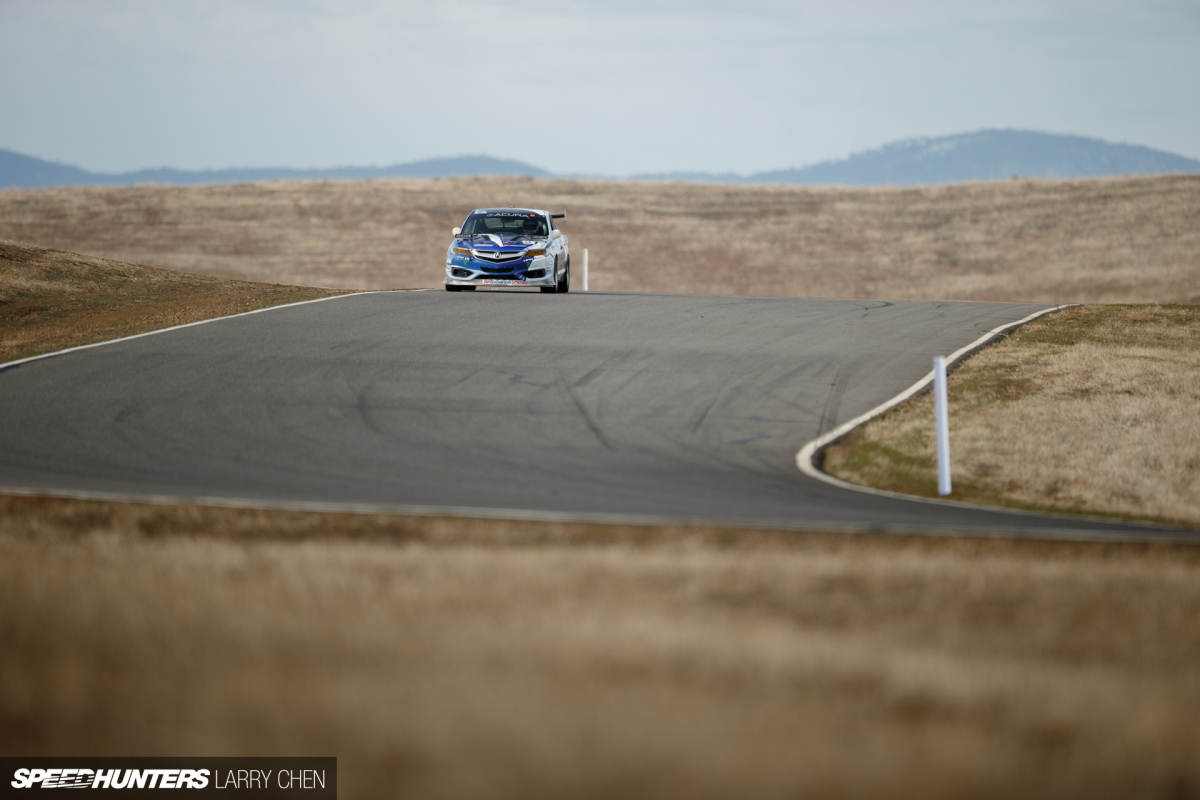 But they ran into some issues and subsequently didn't achieve a good result.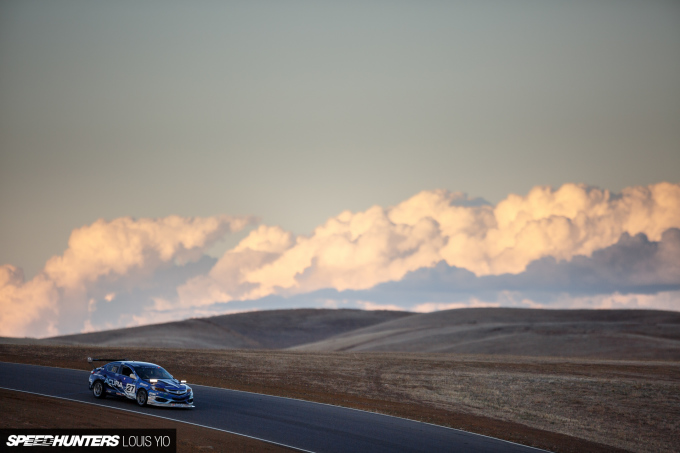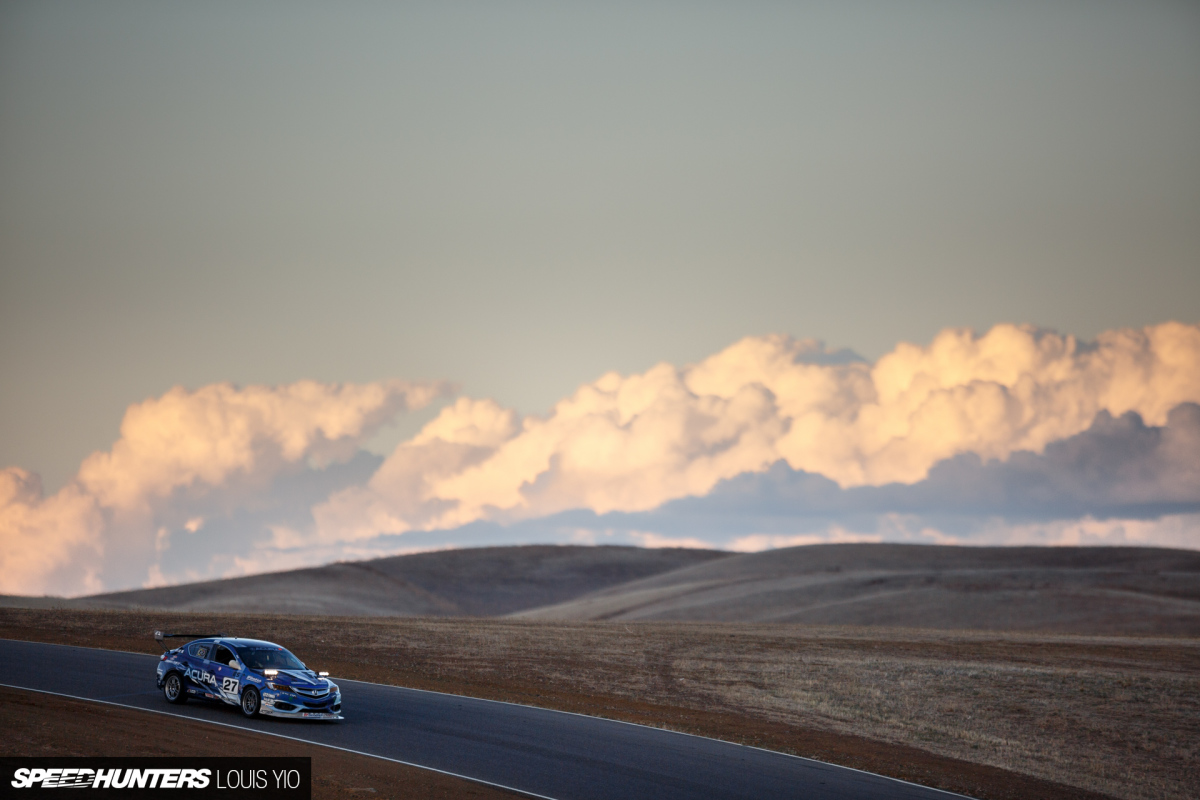 The next year they pushed one of the ILX race cars to the top podium spot in class.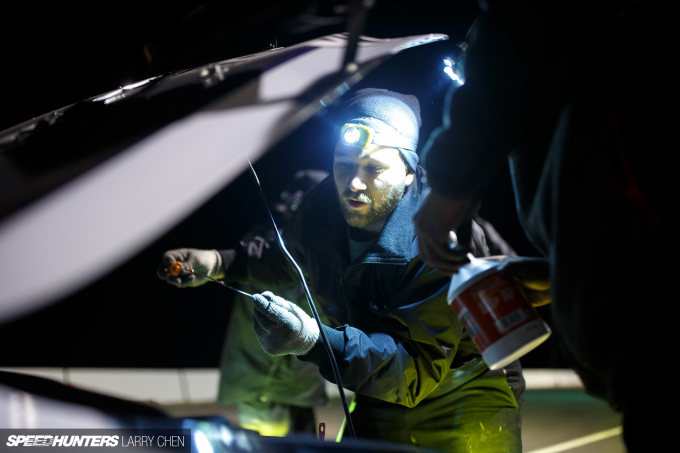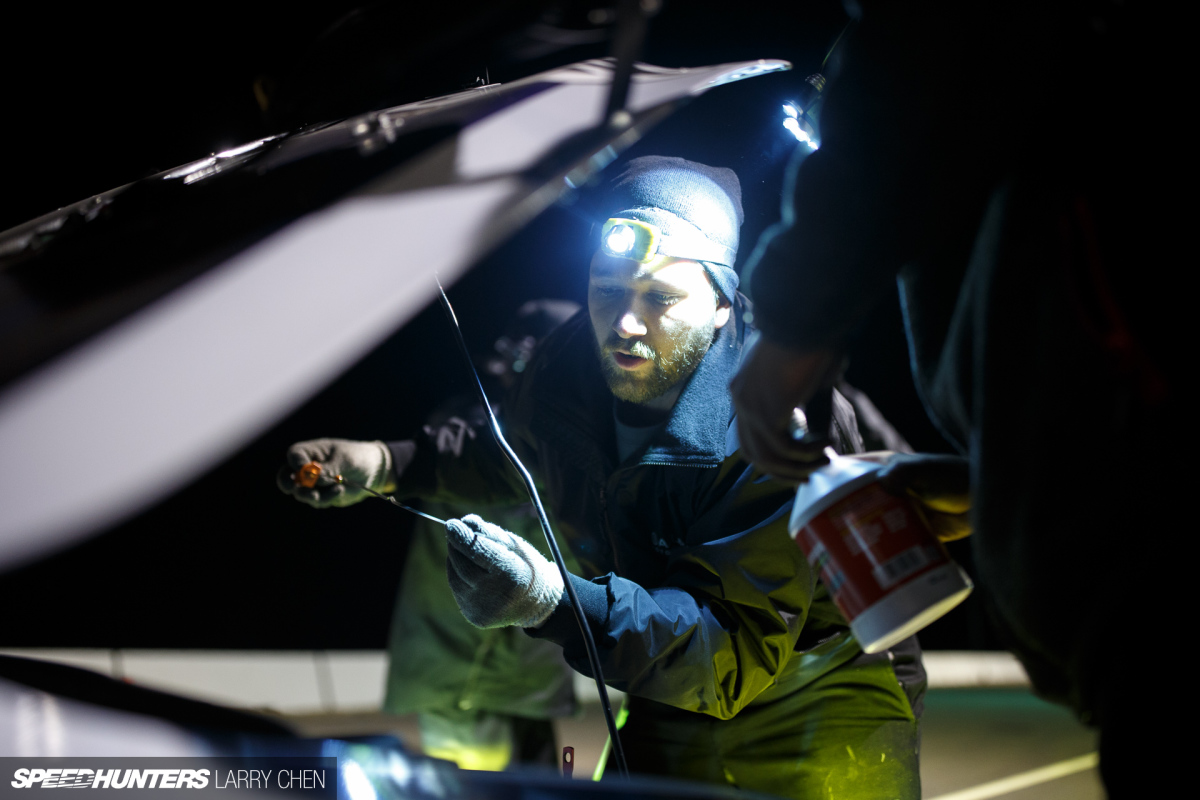 However, this year they bumped up the power and set out to compete against the big boys. They were shooting for an overall win.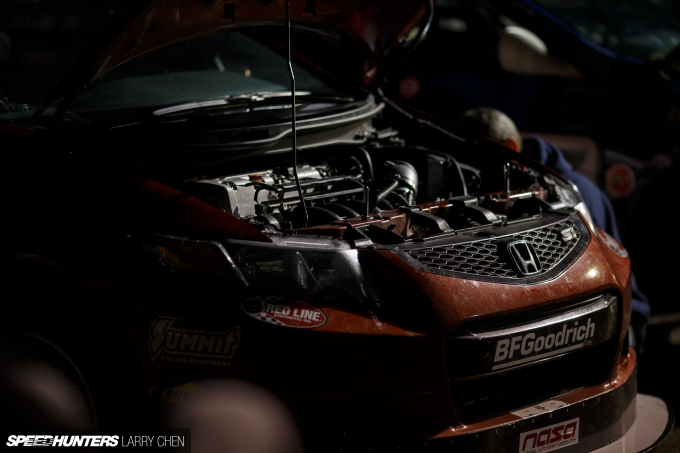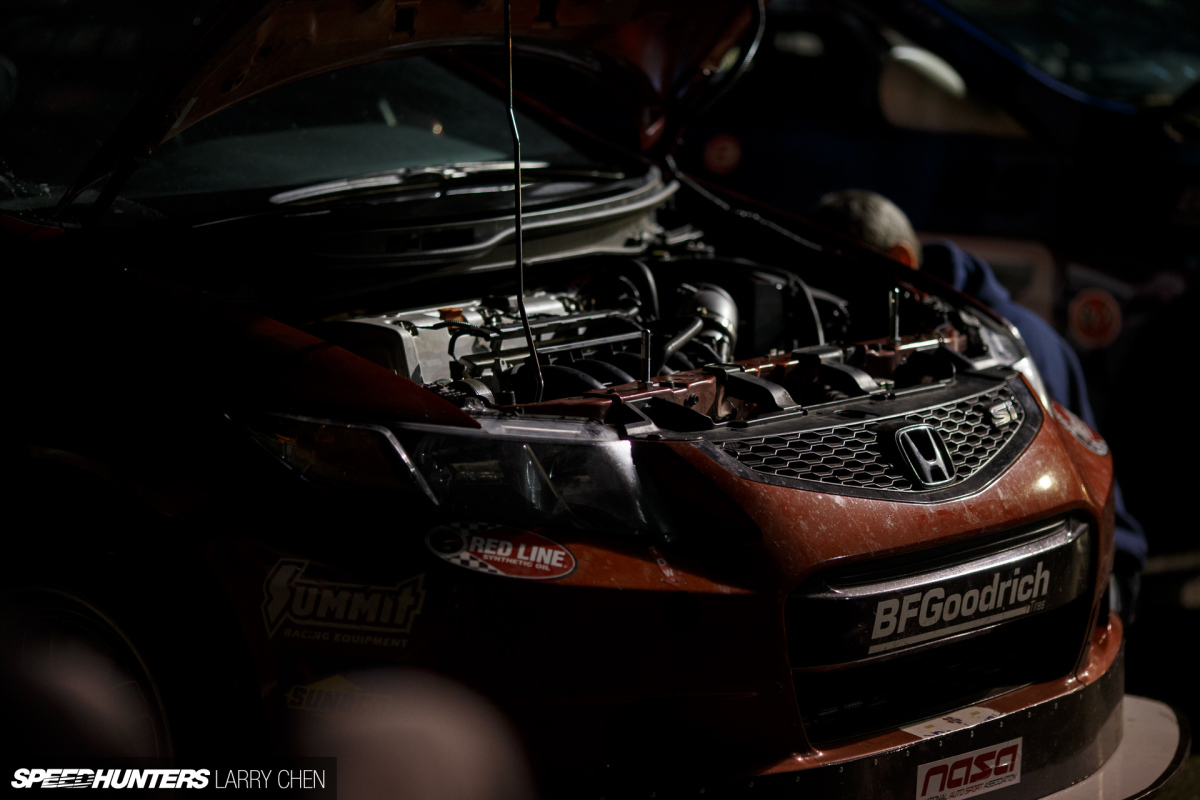 With the addition of extra power from a supercharger, the Team Honda Research West Race Team suffered some major mechanical issues. Their nearly stock Honda Civic entry was the only one to finish on podium in class.
Race Cars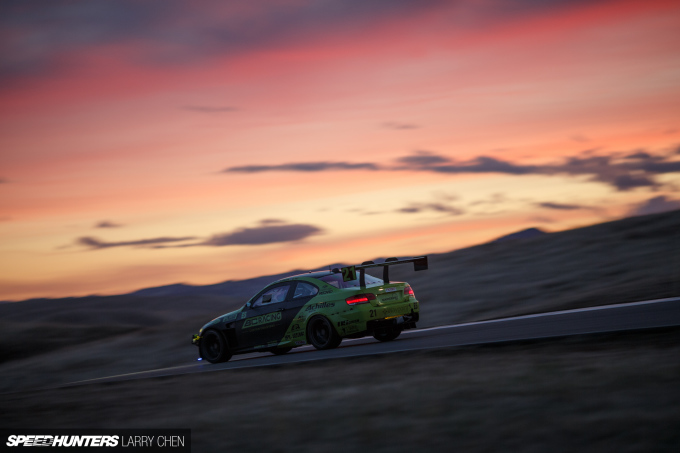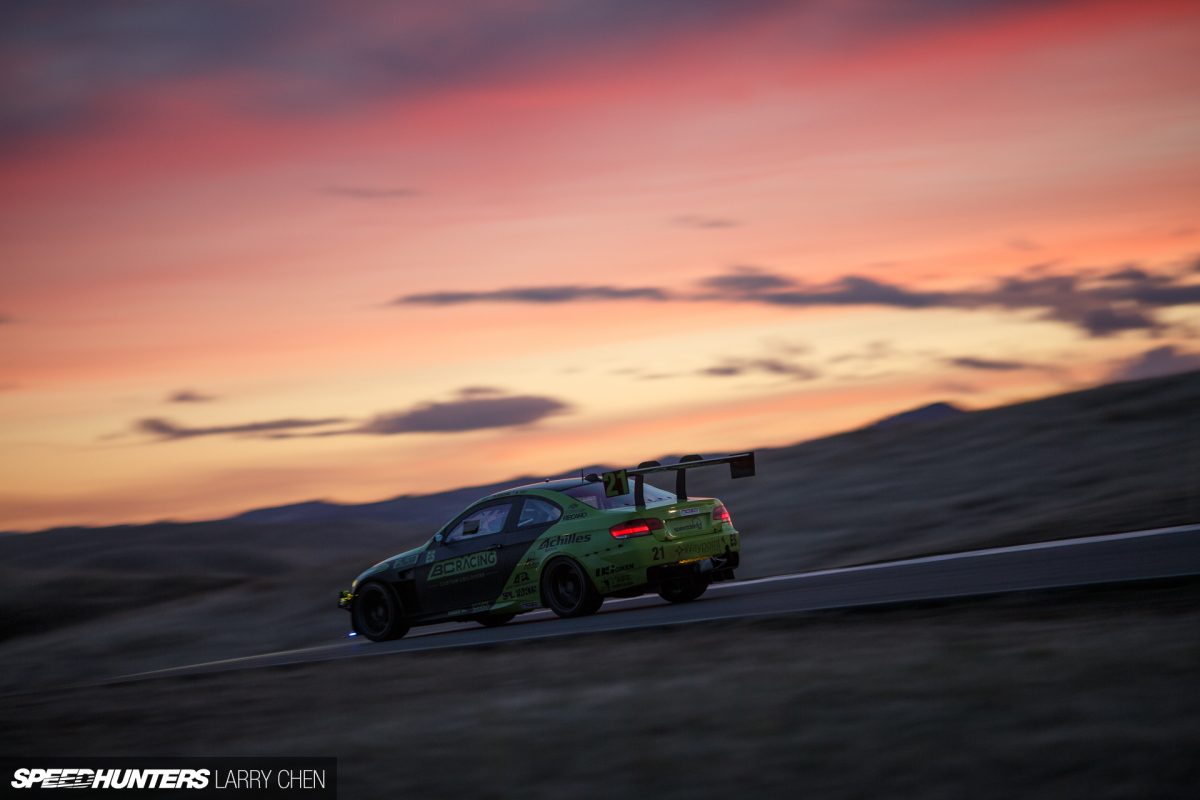 There were a few new teams that were competing this year, including the Yost Racing BMW E92, which we featured a few months back.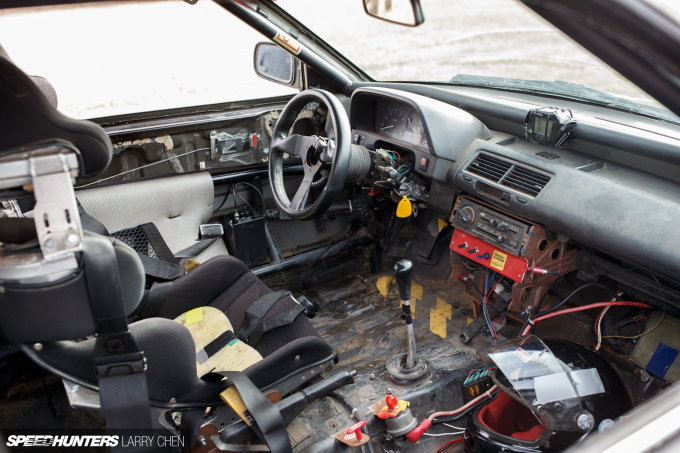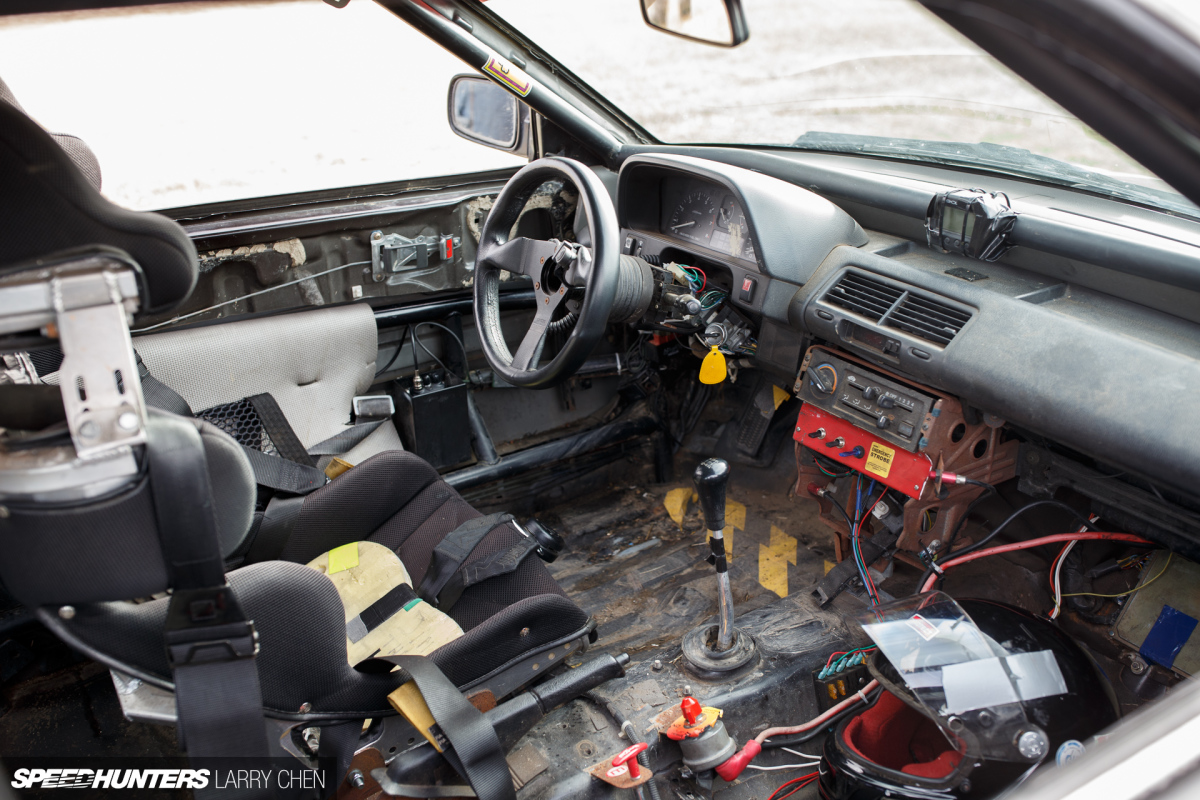 While the clean and polished builds are always fun to check out, the ones I'm really interested are those built on a budget.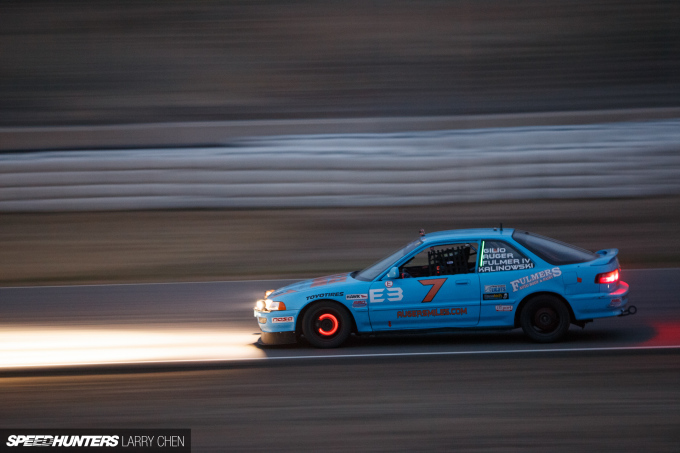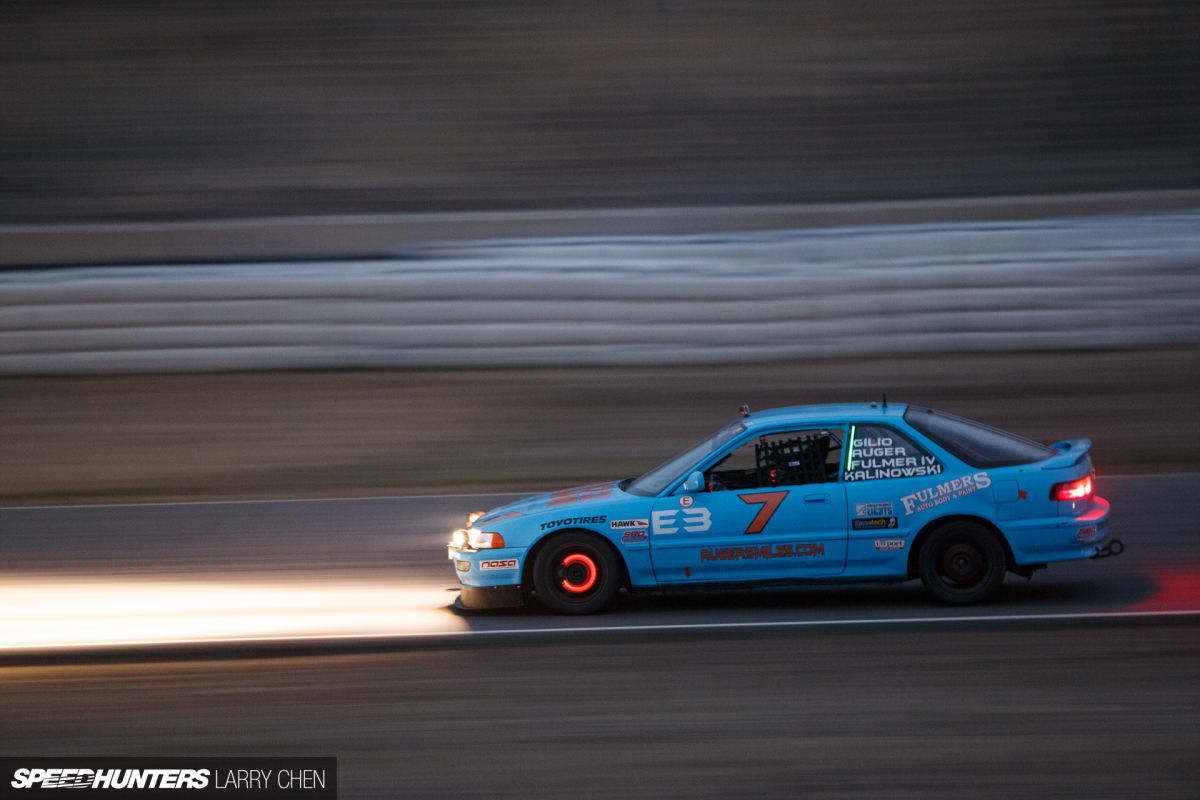 Because amateur endurance racing should be affordable and fun. The whole point of this race is to have a broad range of competitors.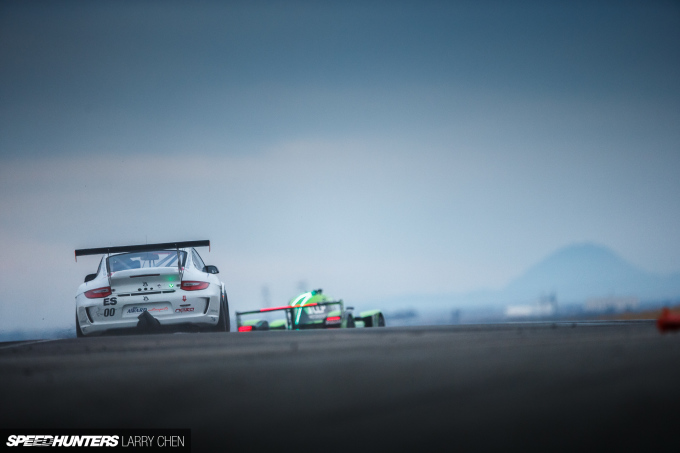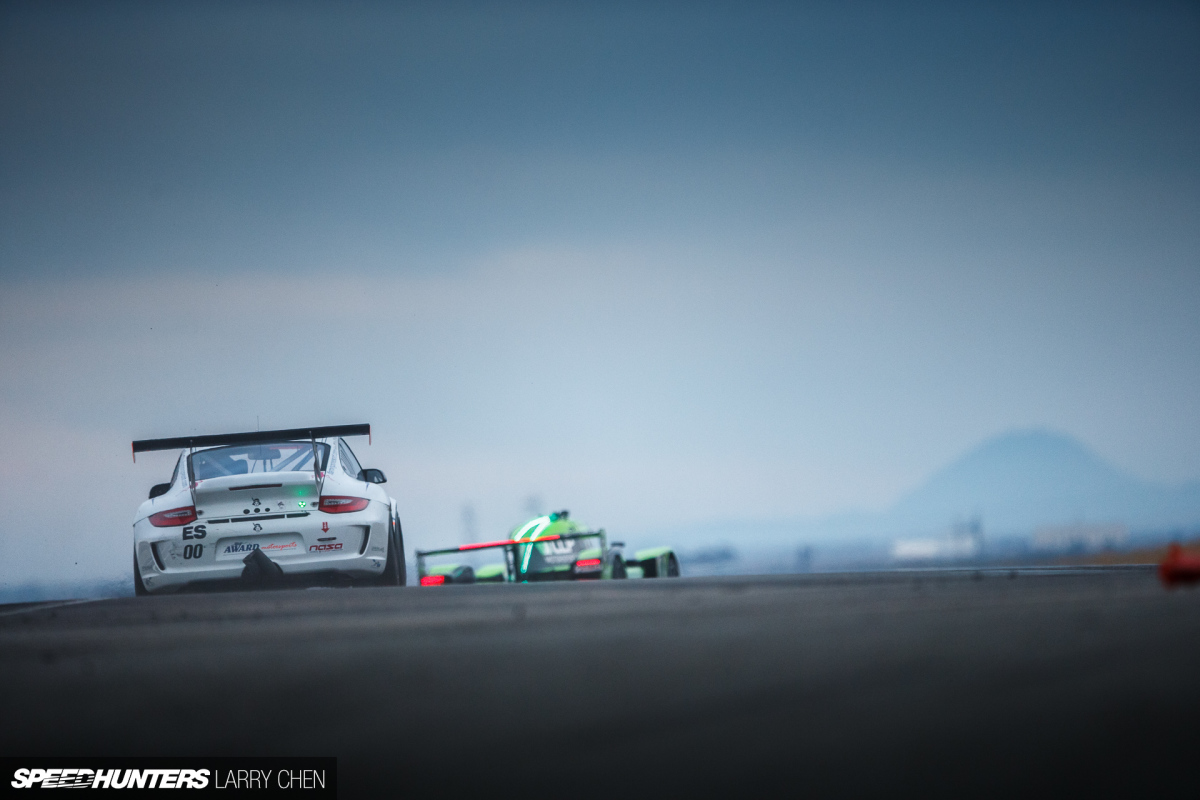 This is why the field of race vehicles is so diverse.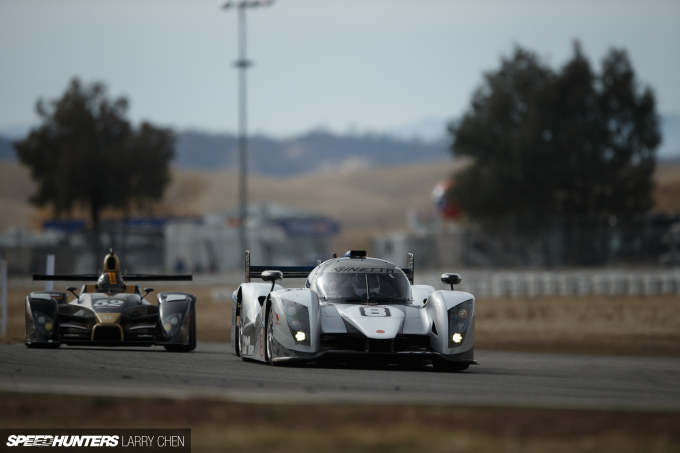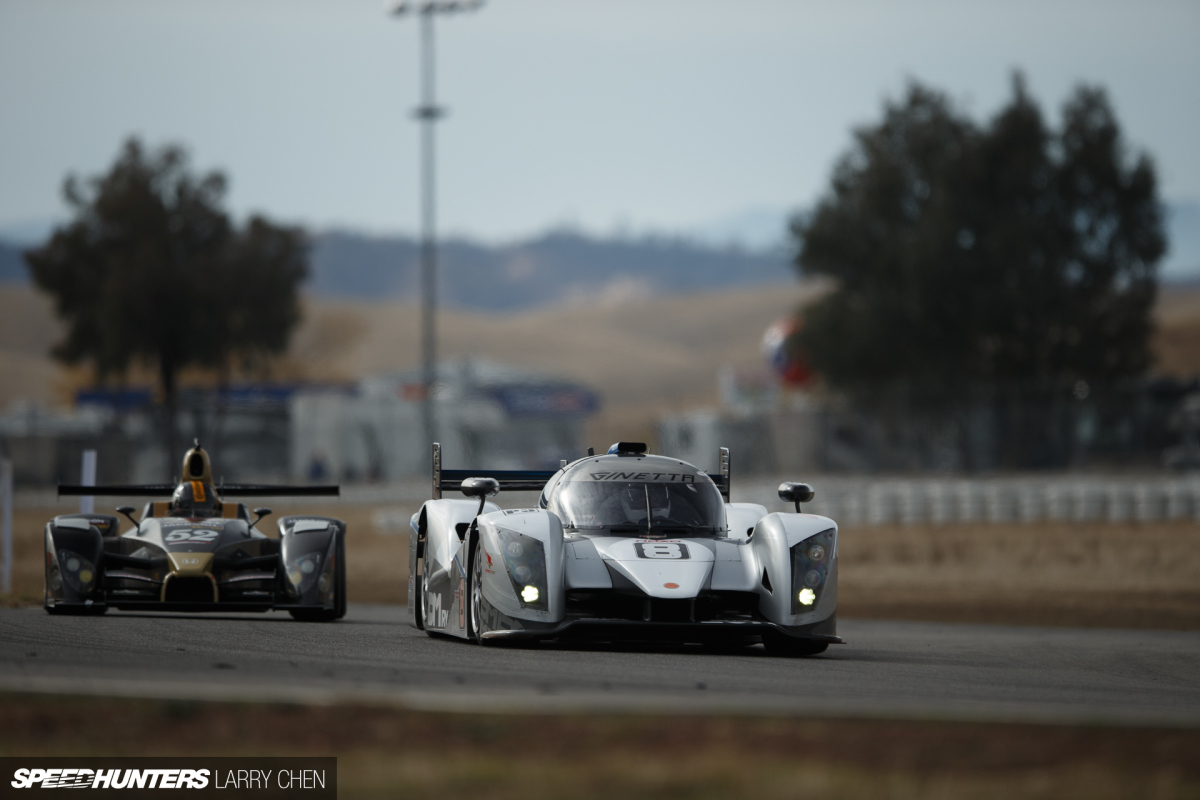 You have prototypes like this Ginetta LMP3 racing alongside nearly stock cars.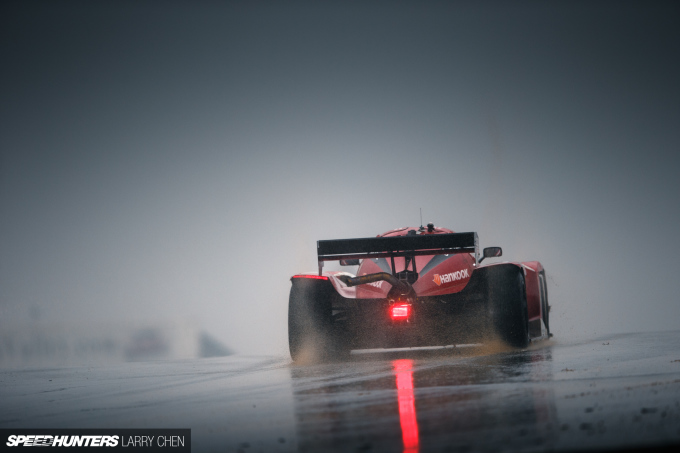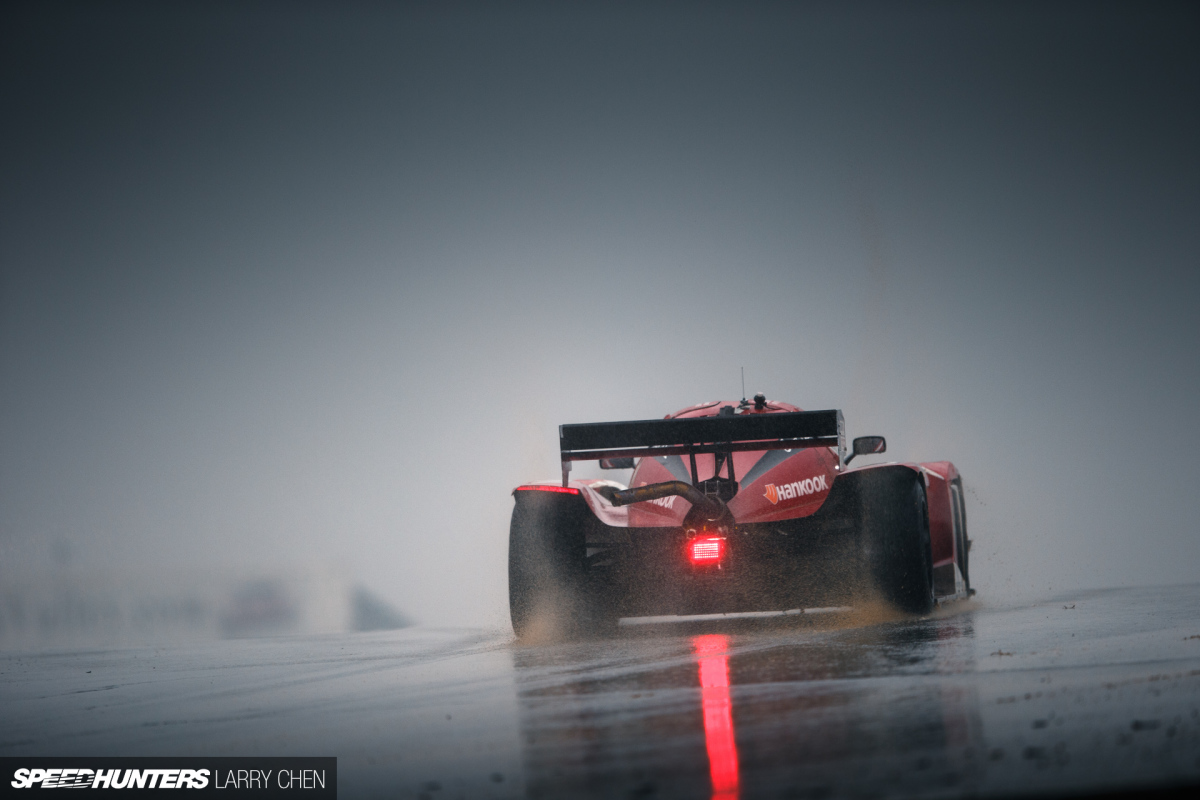 And you also have really off-the-wall and interesting race cars, like this Praga R1 which actually has an enclosed carbon fiber chassis that is strong enough not to need a roll cage.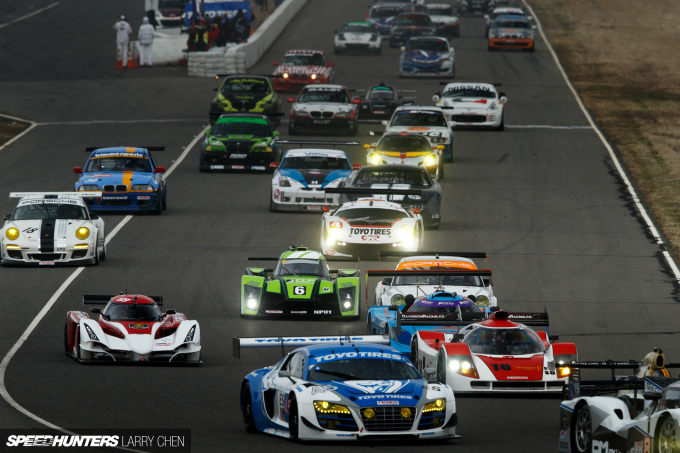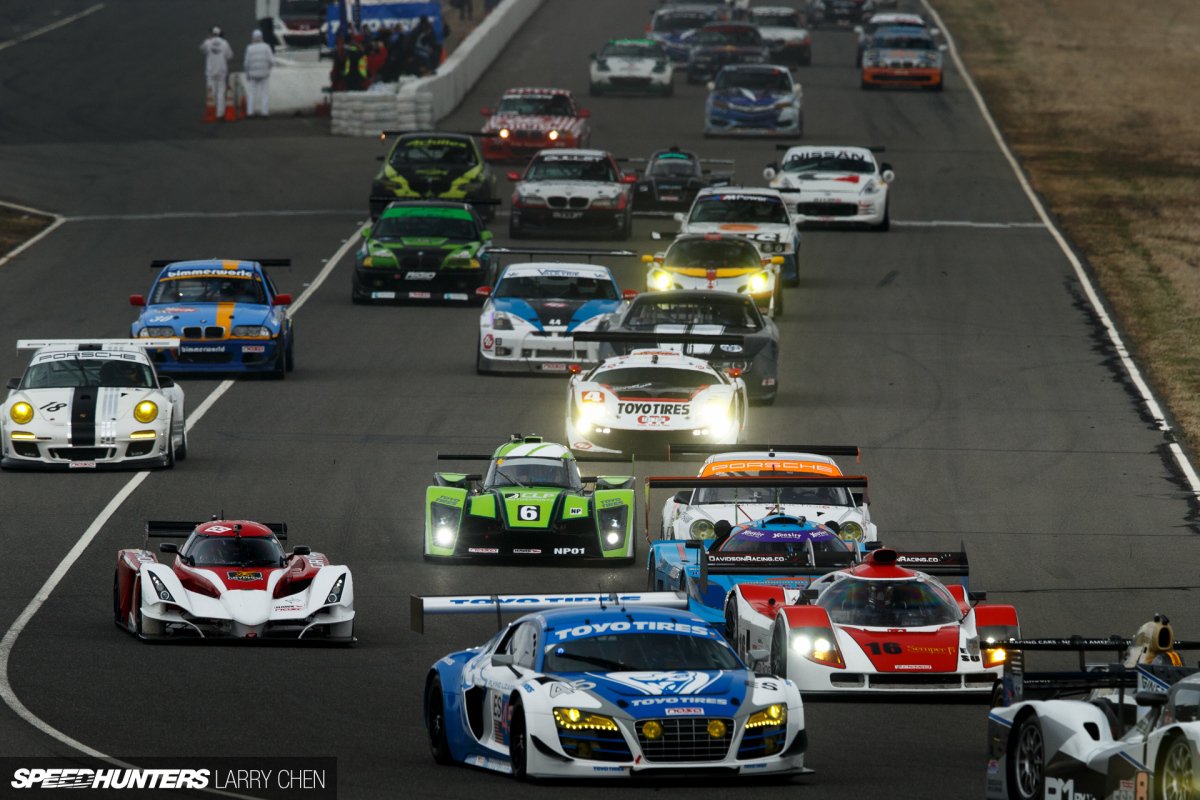 The race started out as usual without incident, because there's no point in getting knocked out early for being to aggressive.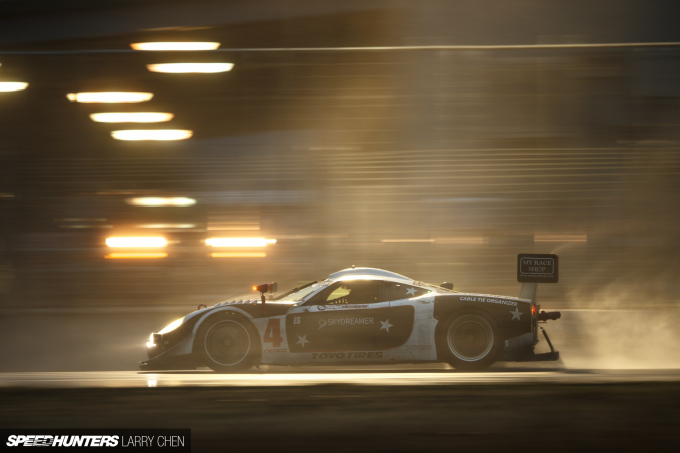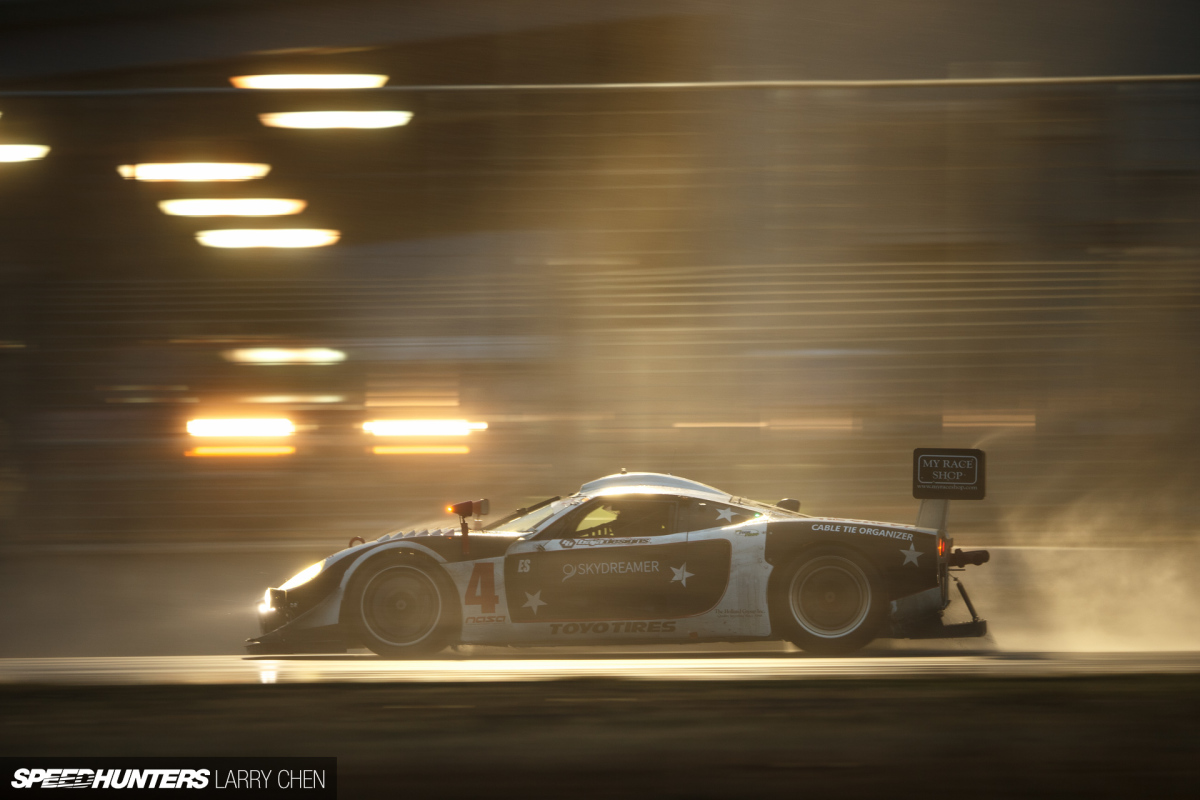 What was different about this race versus the other years I've covered was the rain that fell.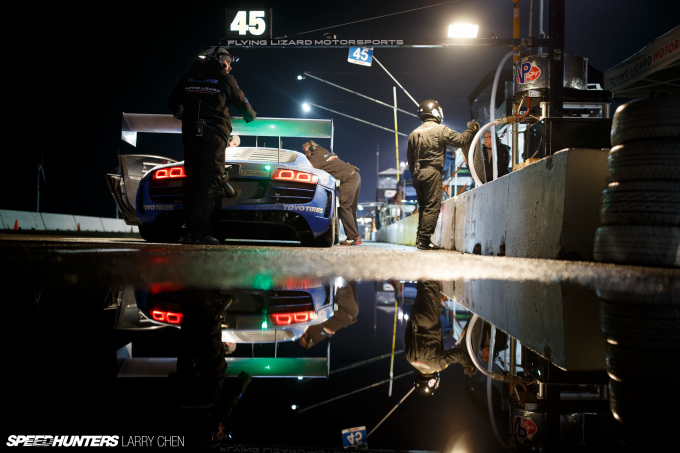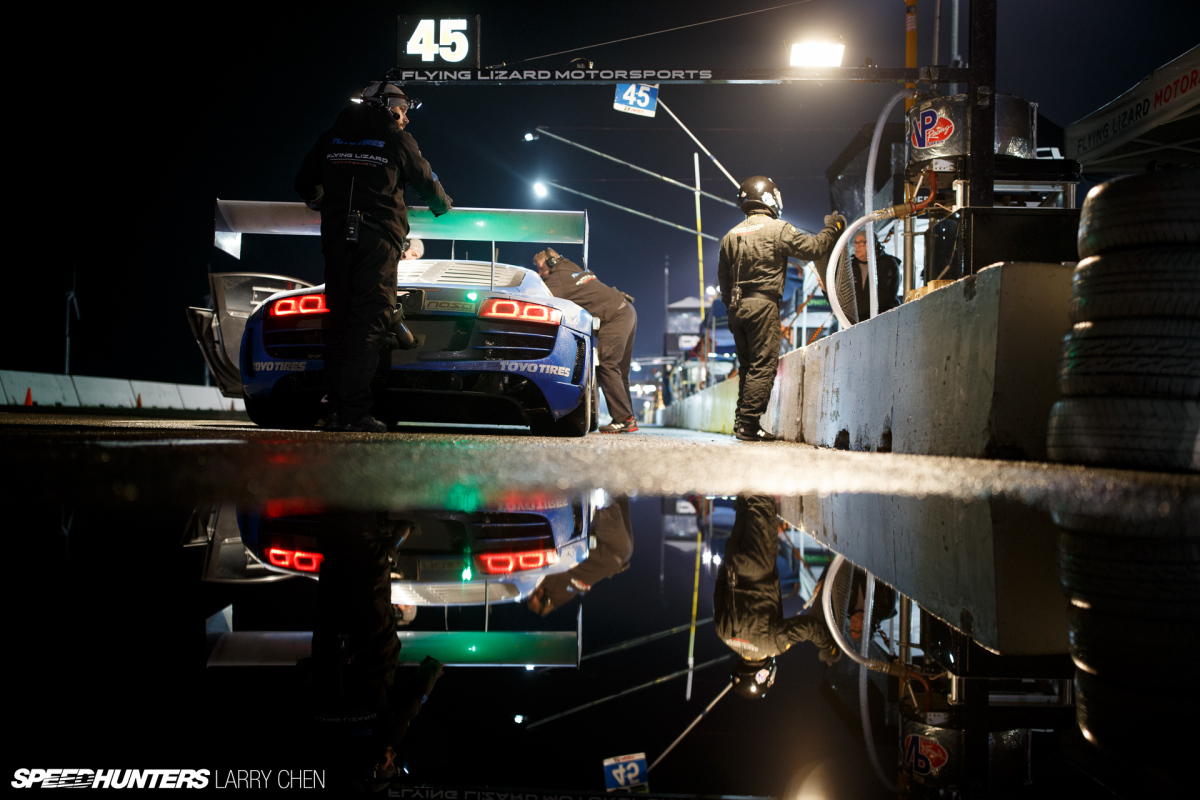 Throughout the night the skies opened up and dumped on the racers pretty much non-stop.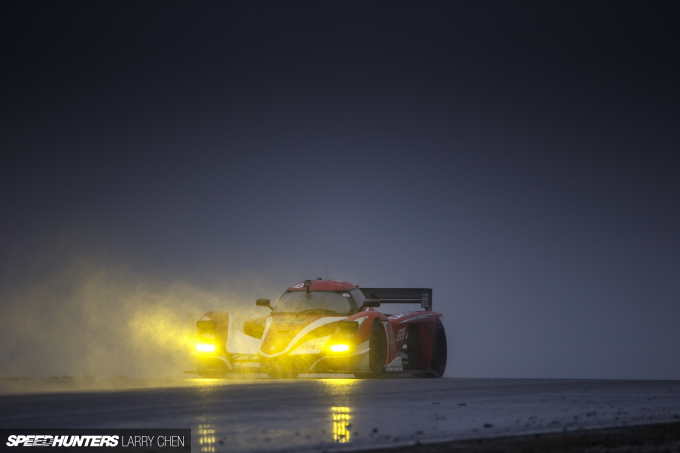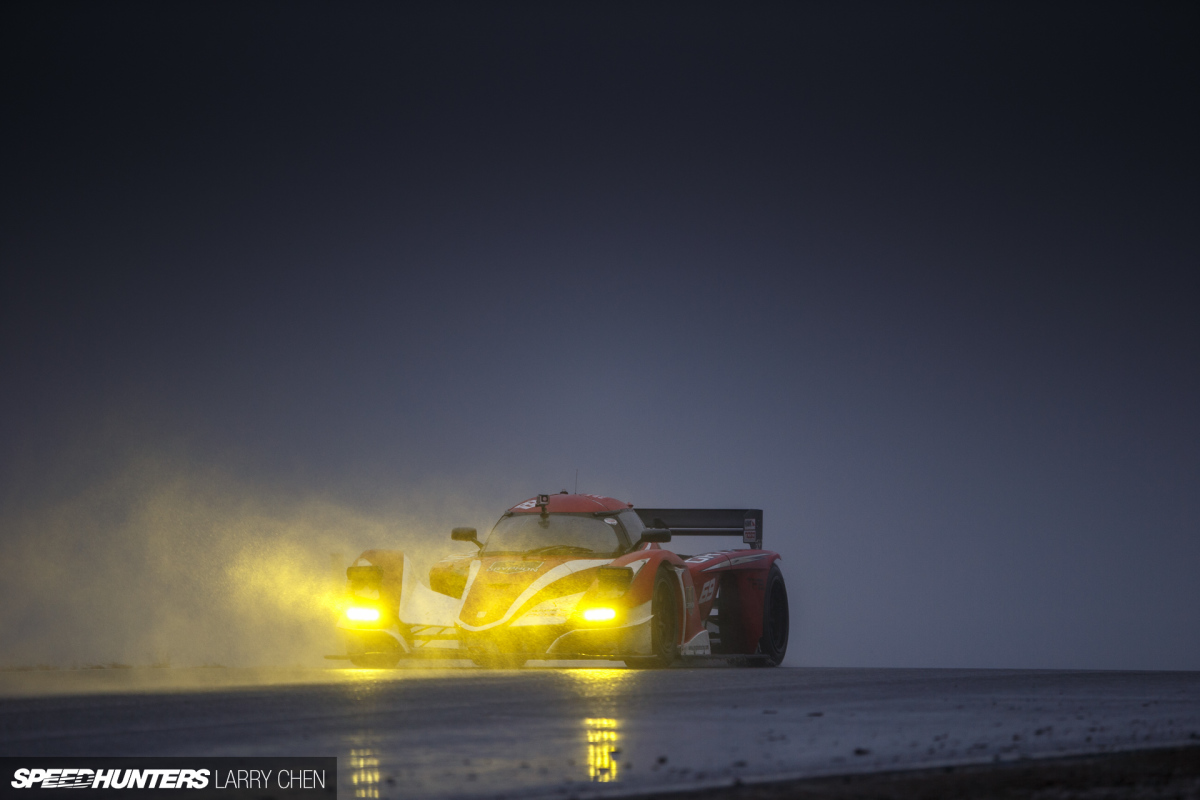 It made it very difficult; visibility was greatly reduced, as was the amount of traction available.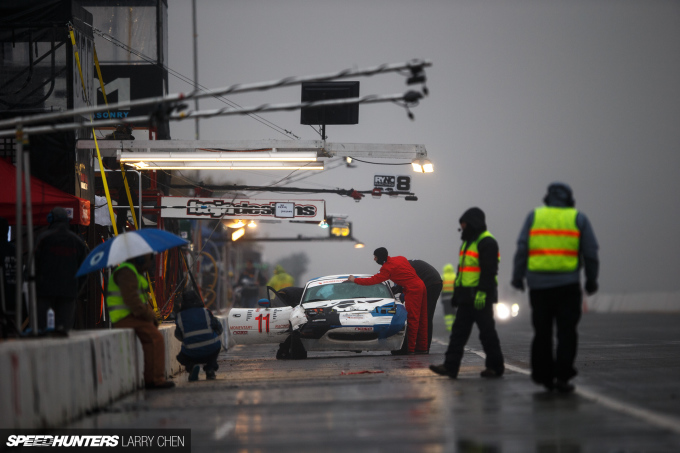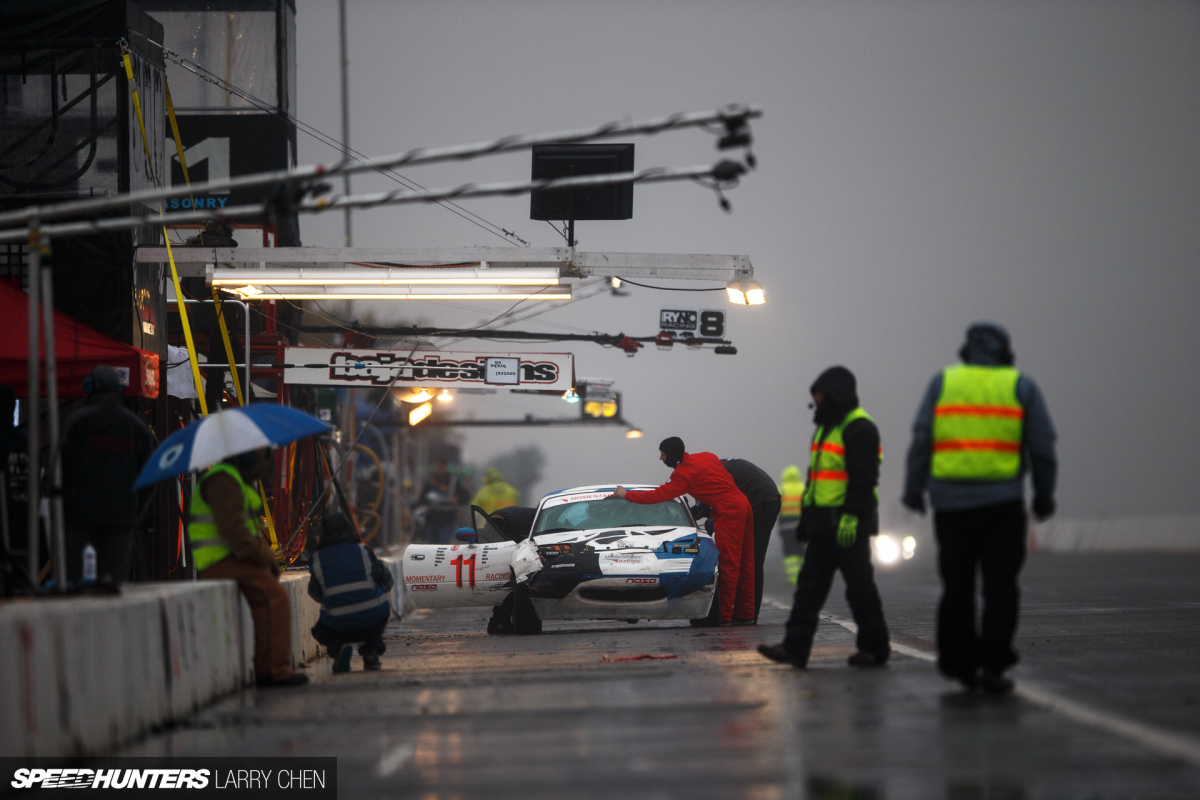 It was tougher on the crews and the officials too. No one wants to stand in the rain for eight hours straight, but that is what some of the guys had to endure.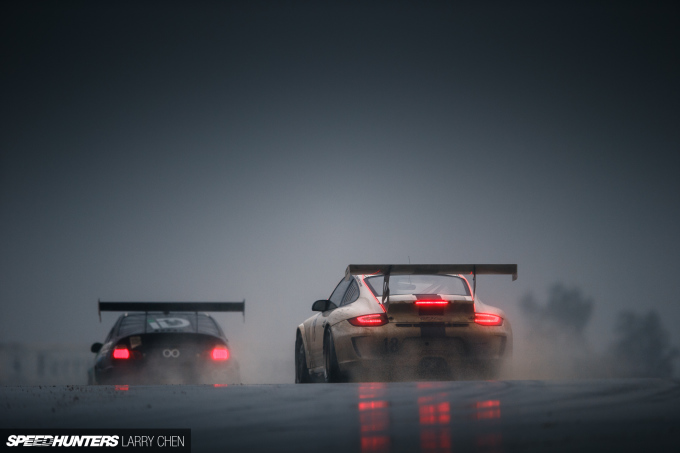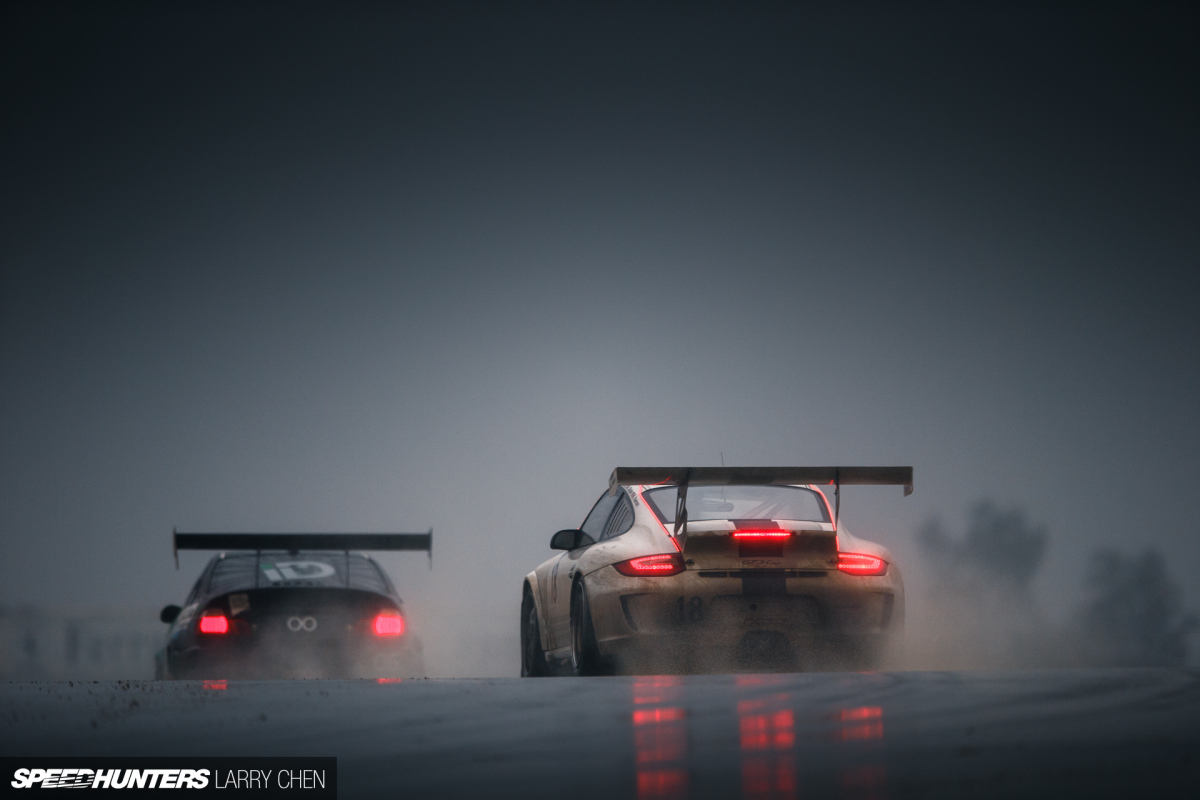 Surprisingly though, there were not as many racing incidents as expected. Everyone wanted to finish the race, and there was no point in getting taken out halfway in between.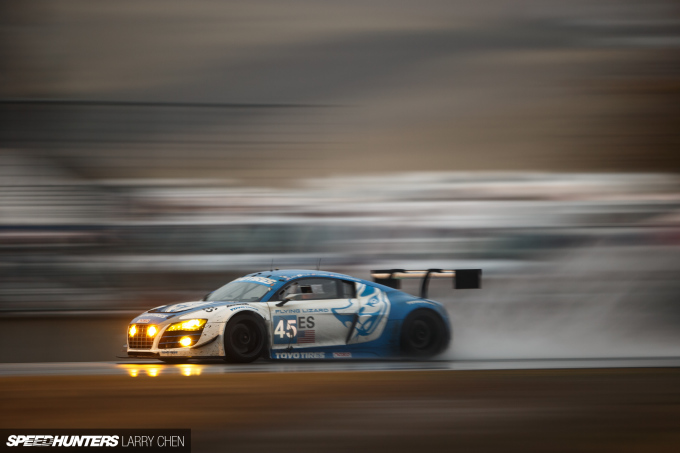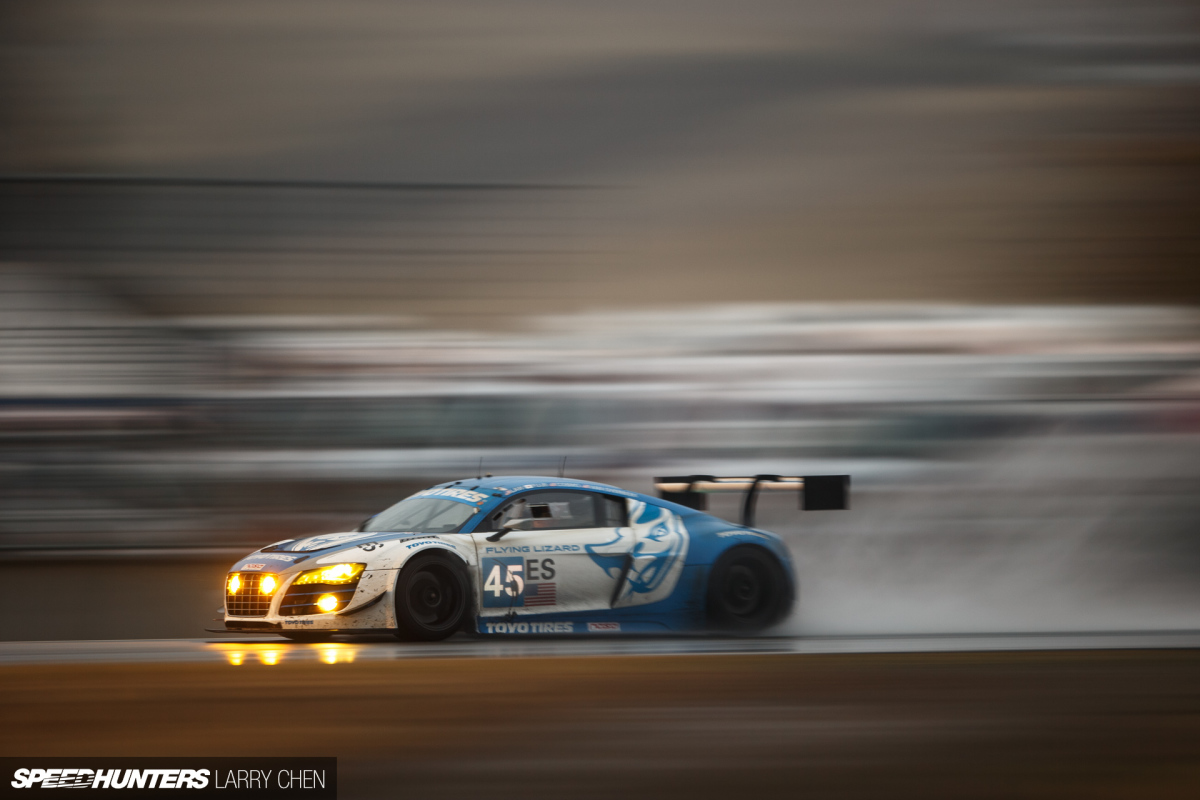 Flying Lizard brought out their Audi R8 LMS GT3 for the first time.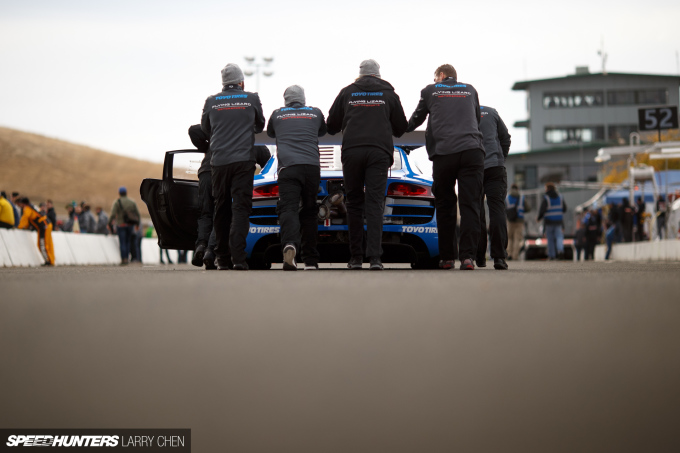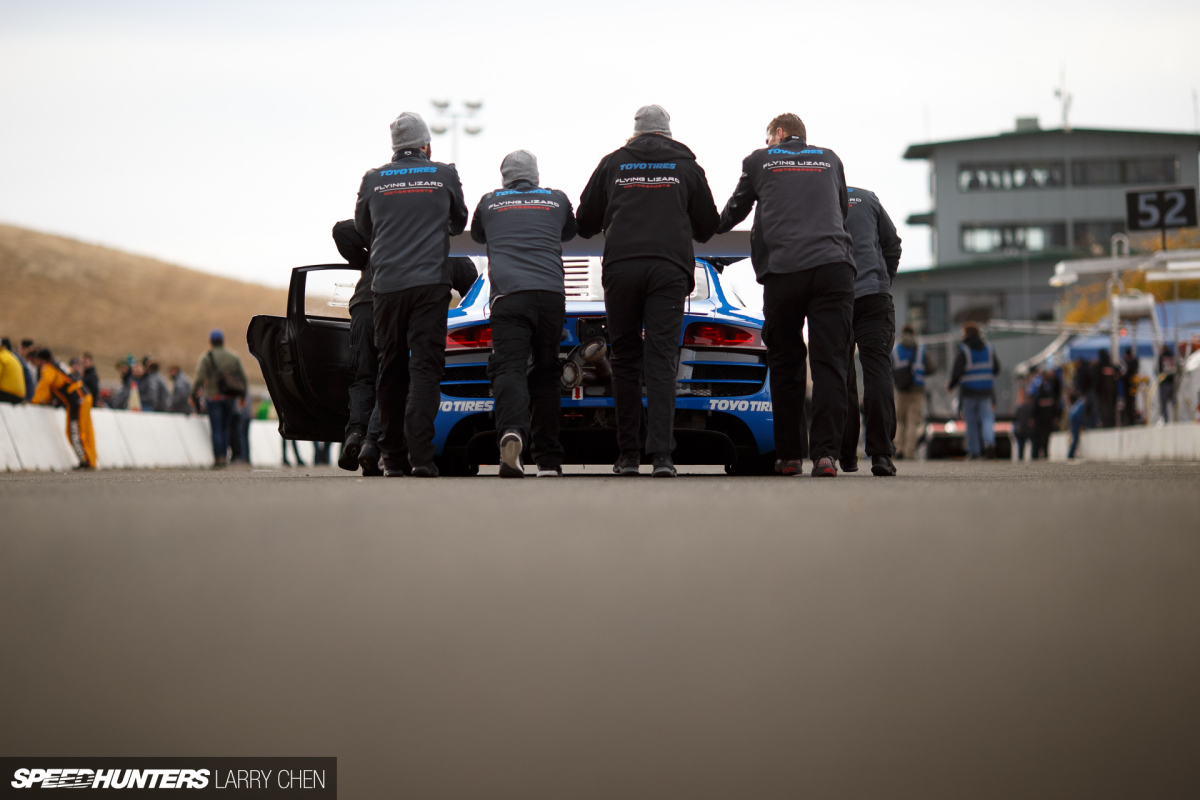 While other teams have tried to come and dominate the 25 Hours on their first try, I had a good feeling about Flying Lizard.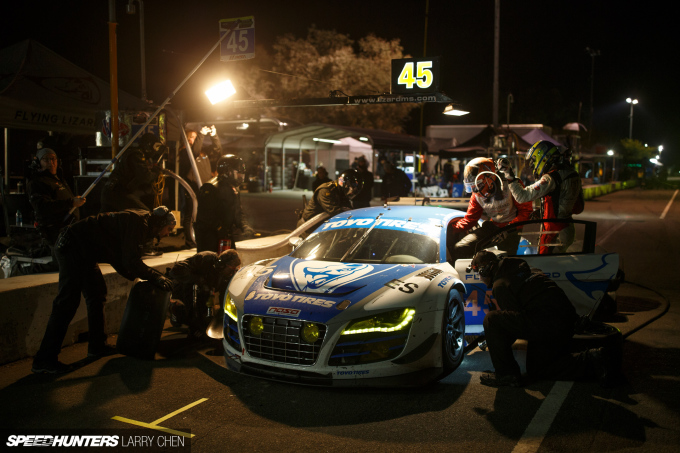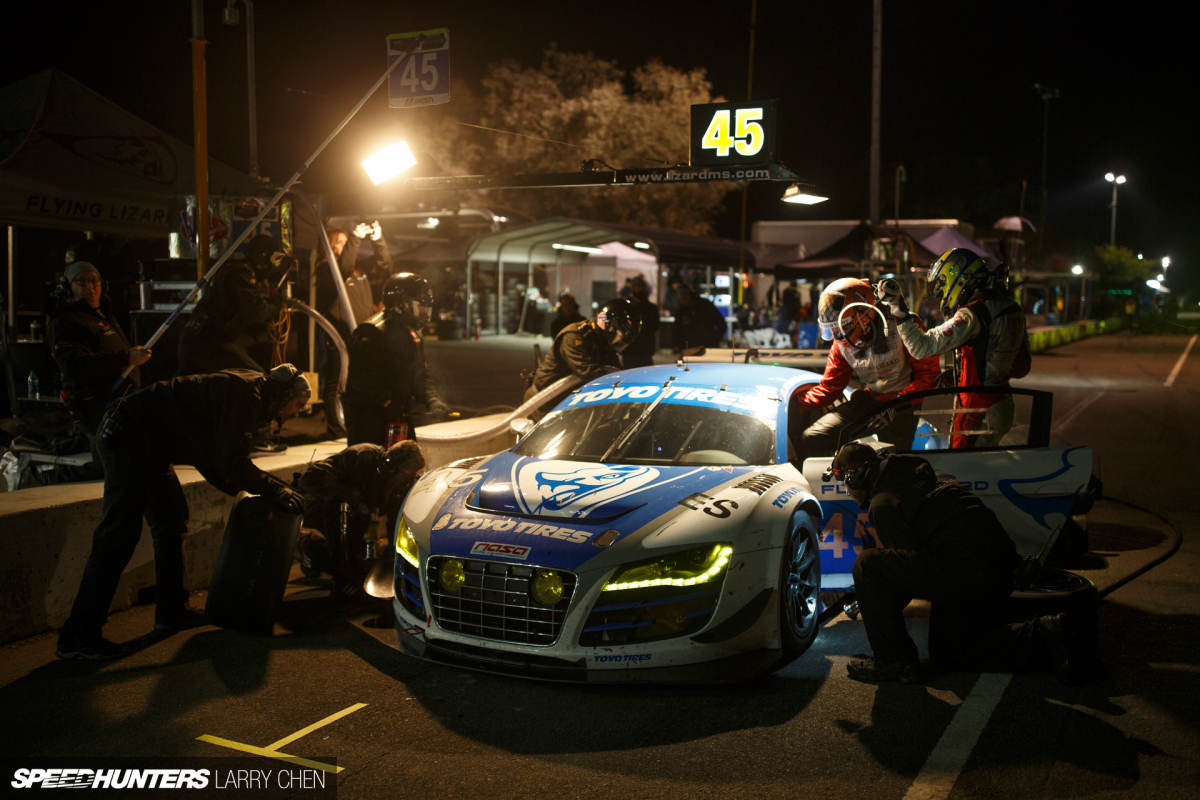 They pretty much just focused on running their own race and staying out of trouble.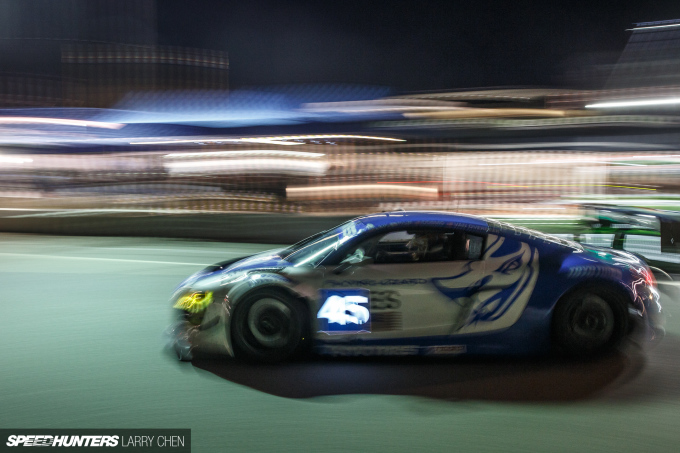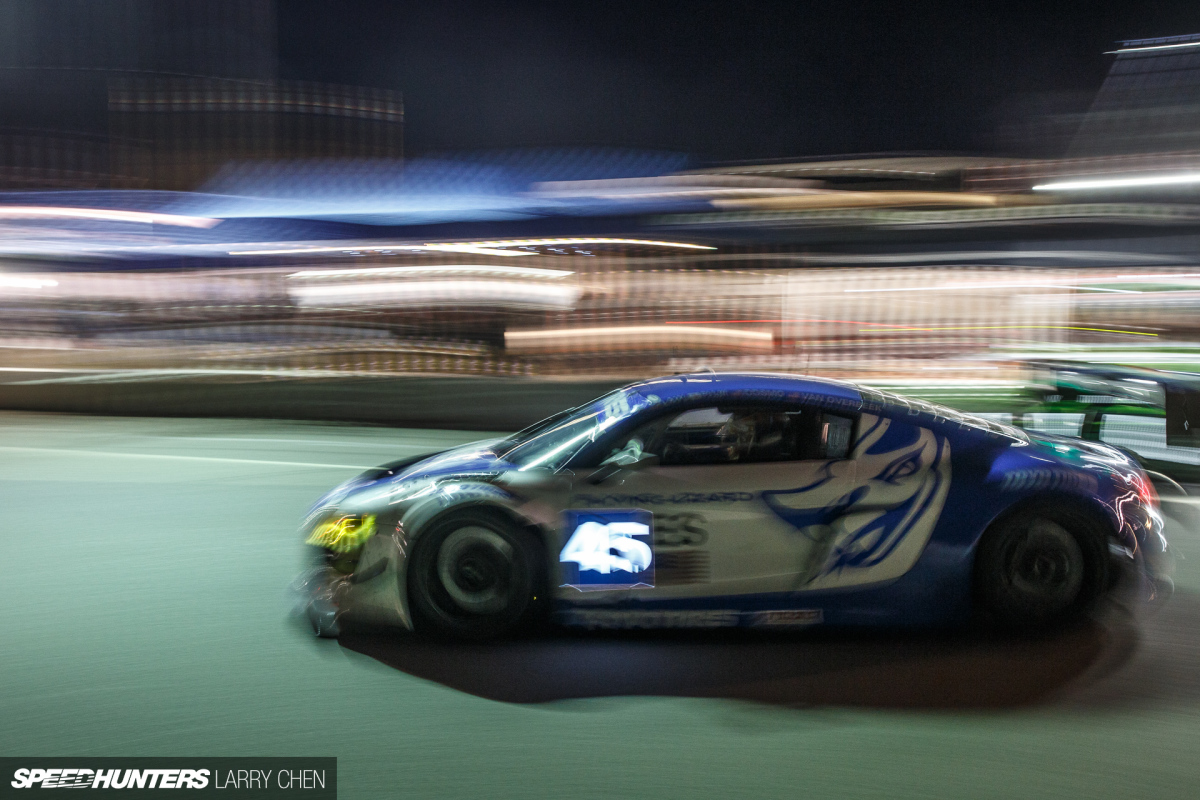 They finished 1st overall with a total of 690 laps, which equates to 1252 miles. Their fastest lap? A blazing 1:44.167.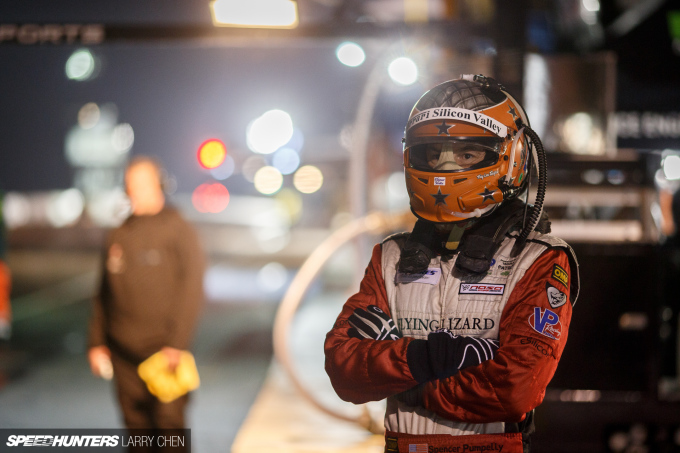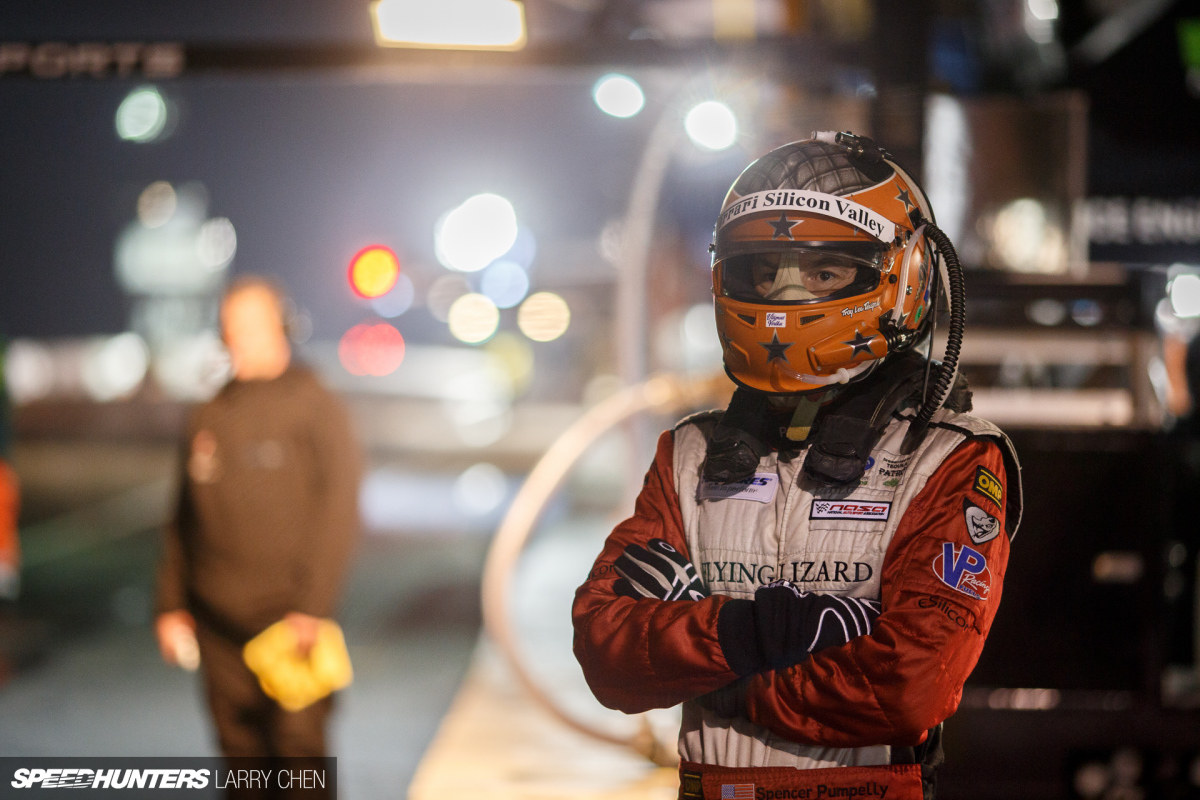 I really hope that Flying Lizard's success will prompt other big-name teams to make the trip out West to compete one last time for the year.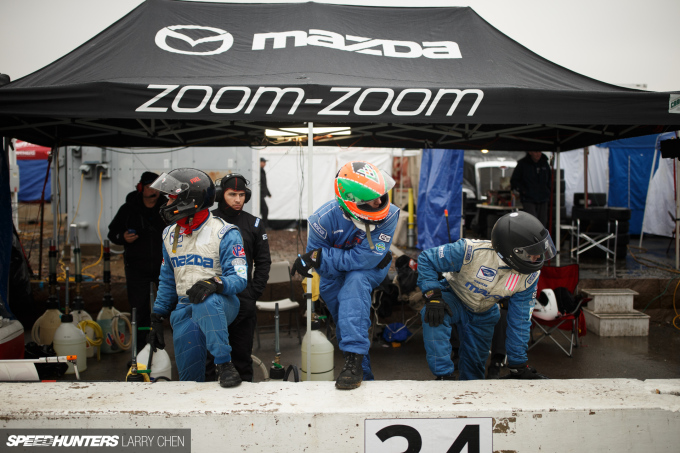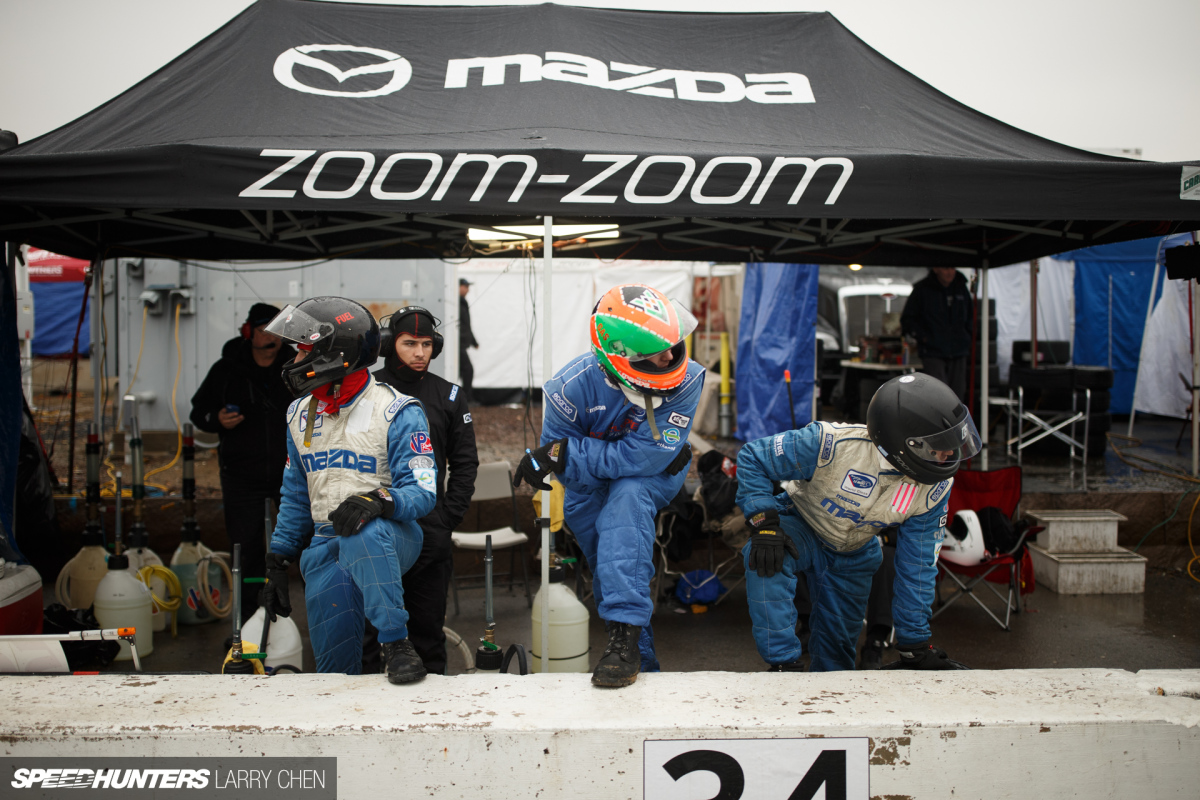 Even though I was photographing the race, I really had it easy. It was already very hard for me to stay up to follow the race, so I can't imagine operating at full tilt while fatigued. Because while it's a 25-hour race, the teams have to be up for much longer than that.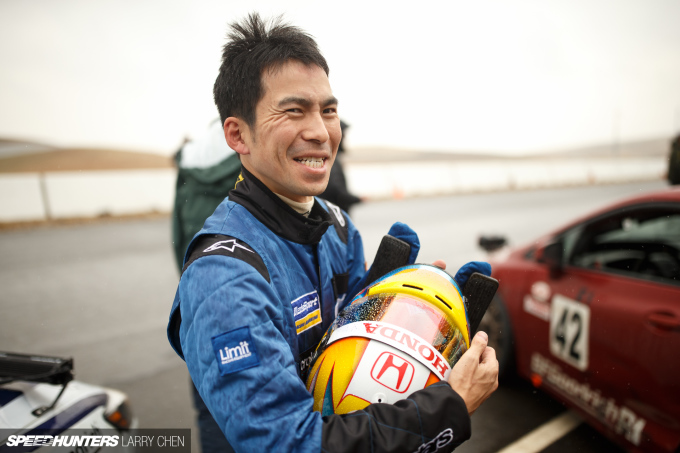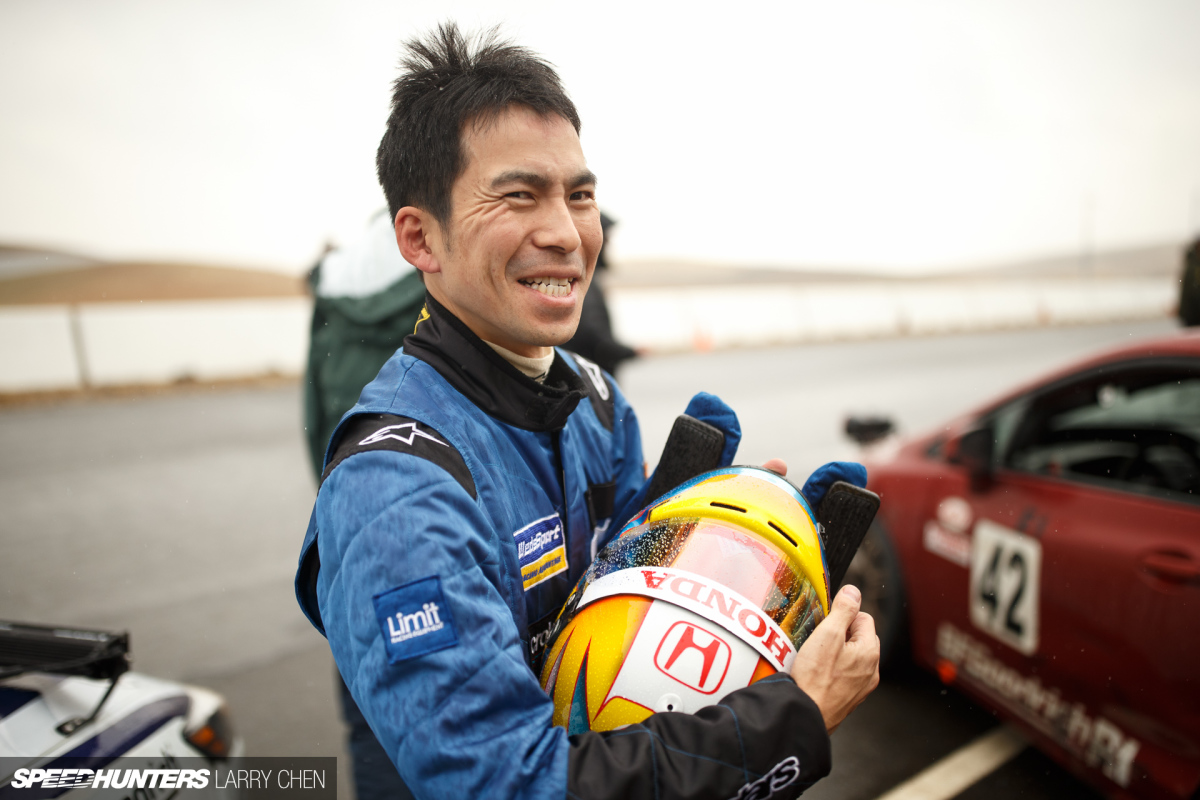 The relief on the faces of the drivers and teams when they finish is just pure happiness.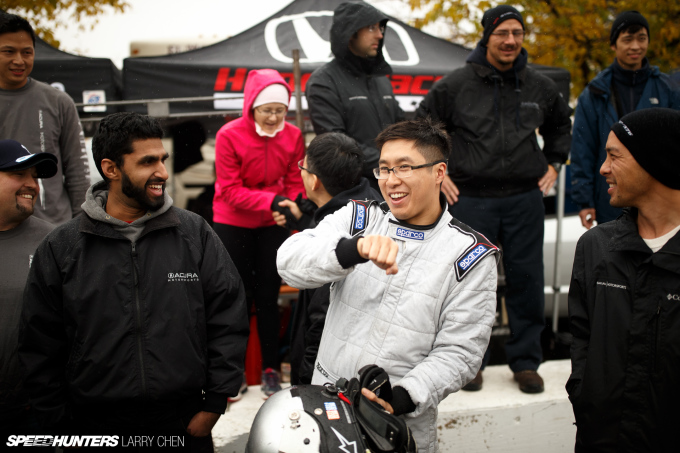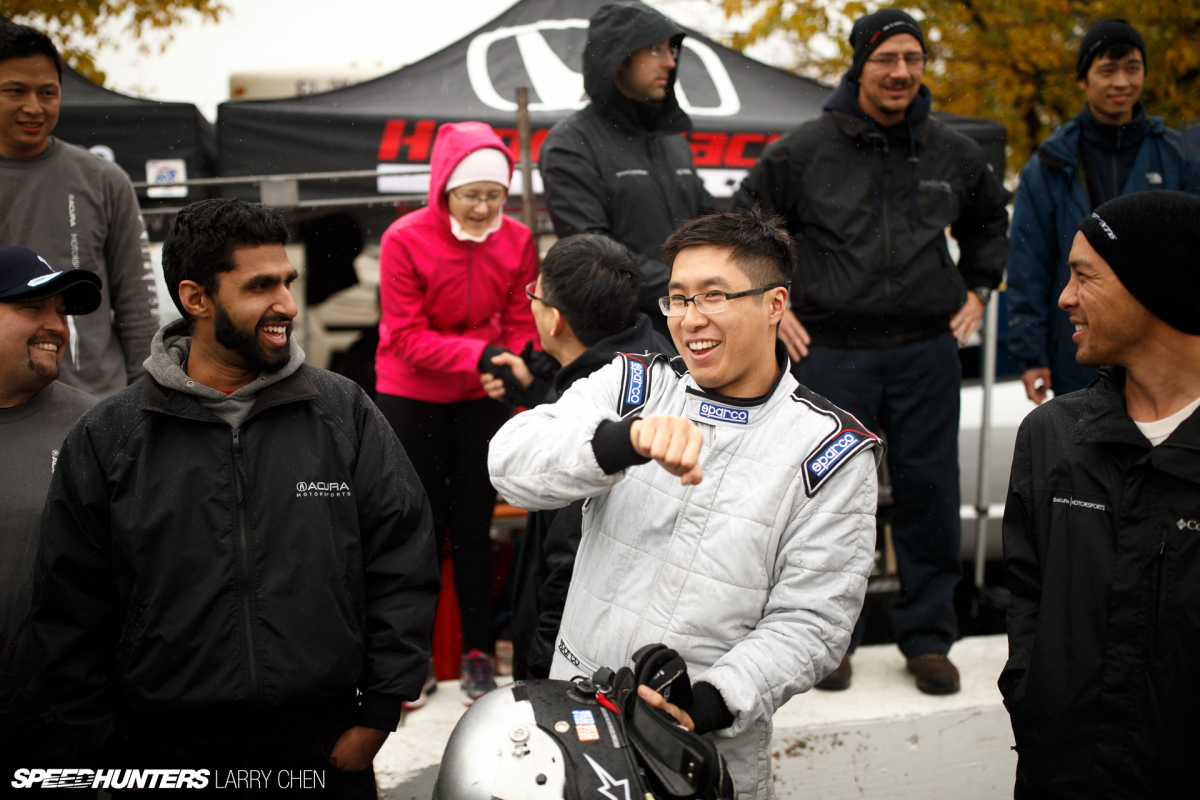 It's a good thing that they only race this long once a year, because there are enough war stories to share until the next 25 Hours of Thunderhill race. Congratulations to all the teams who finished and good luck next year to those who did not.
Larry Chen
Instagram: larry_chen_foto
larry@speedhunters.com
Cutting Room Floor