Bridging The Gap
Head to a well known racing circuit on any given weekend and there's bound to be something going on. It could be an open track or club day with weekend warriors taking to the course in their daily drivers, or it could be a big-name racing series with packed grandstands and a packed grid of factory-supported, top-level machines with full pit crews.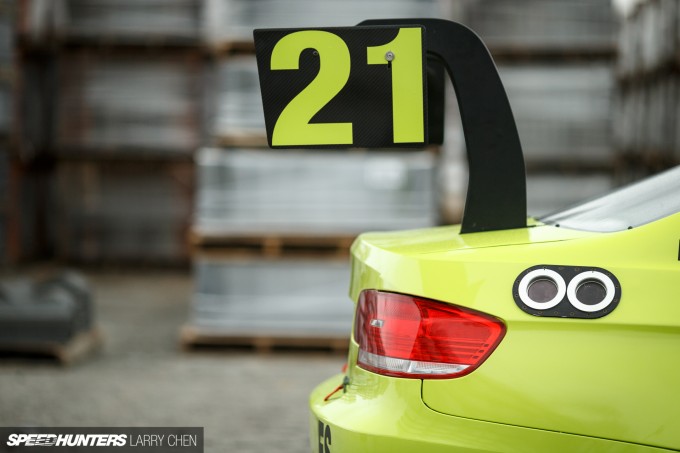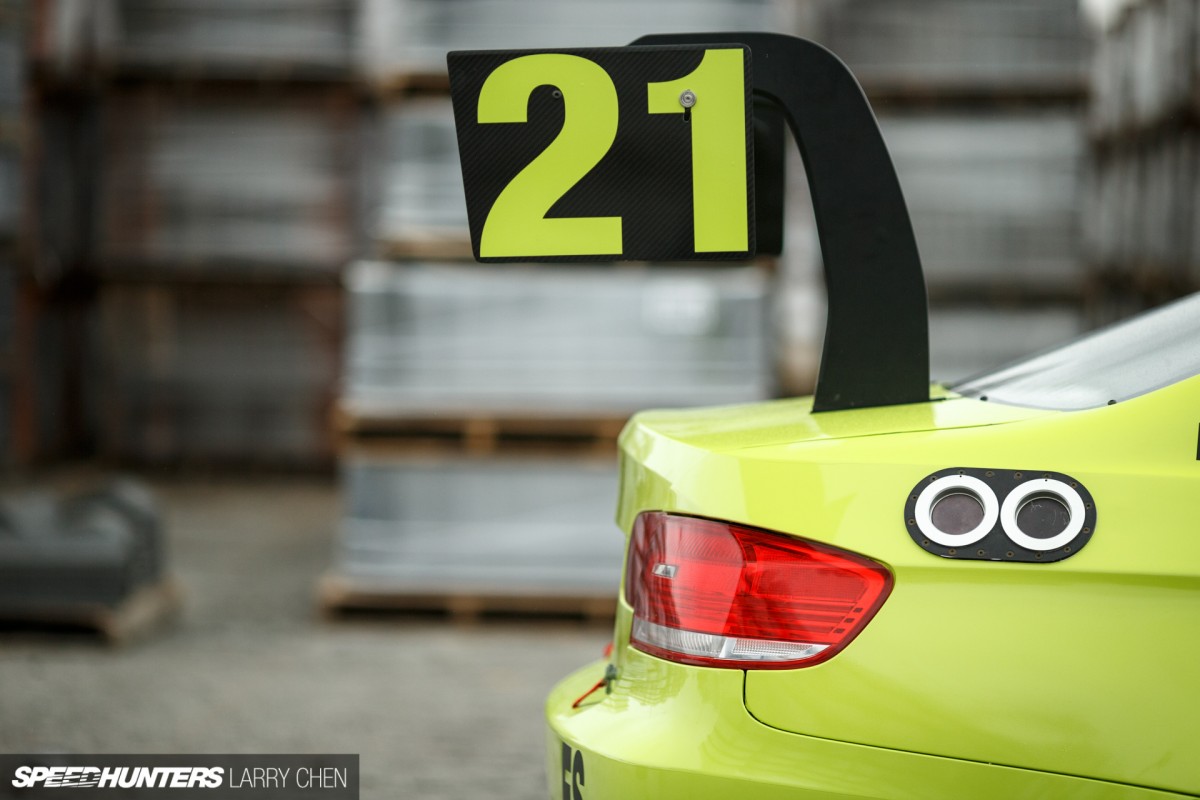 The backdrop might be the same, but the philosophies and level of commitment very wildly between the professionals and the grassroots guys. As rewarding as it might be to do an open track day with your buddies, it's a world apart from high stakes professional racing – and that's the way it should be.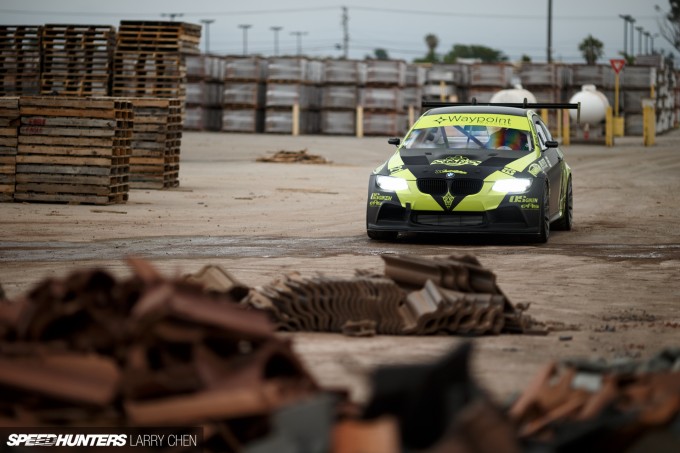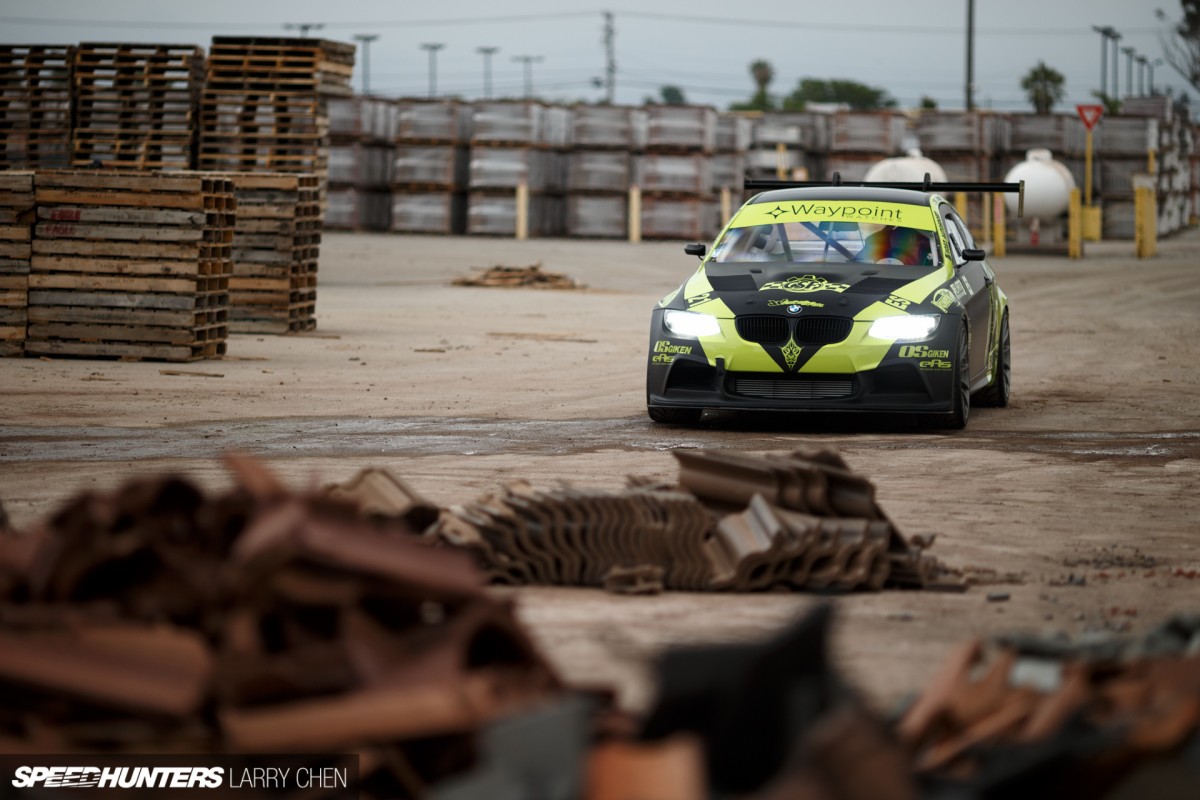 But what if there was a car and a group of people that managed to bridge that gap? An operation that occupied the boundary between track day junkies and the big-budget, factory-backed teams that dominate motorsport at the professional level.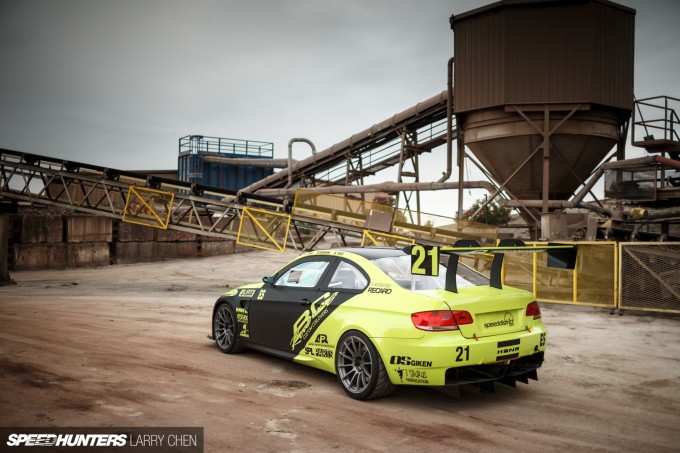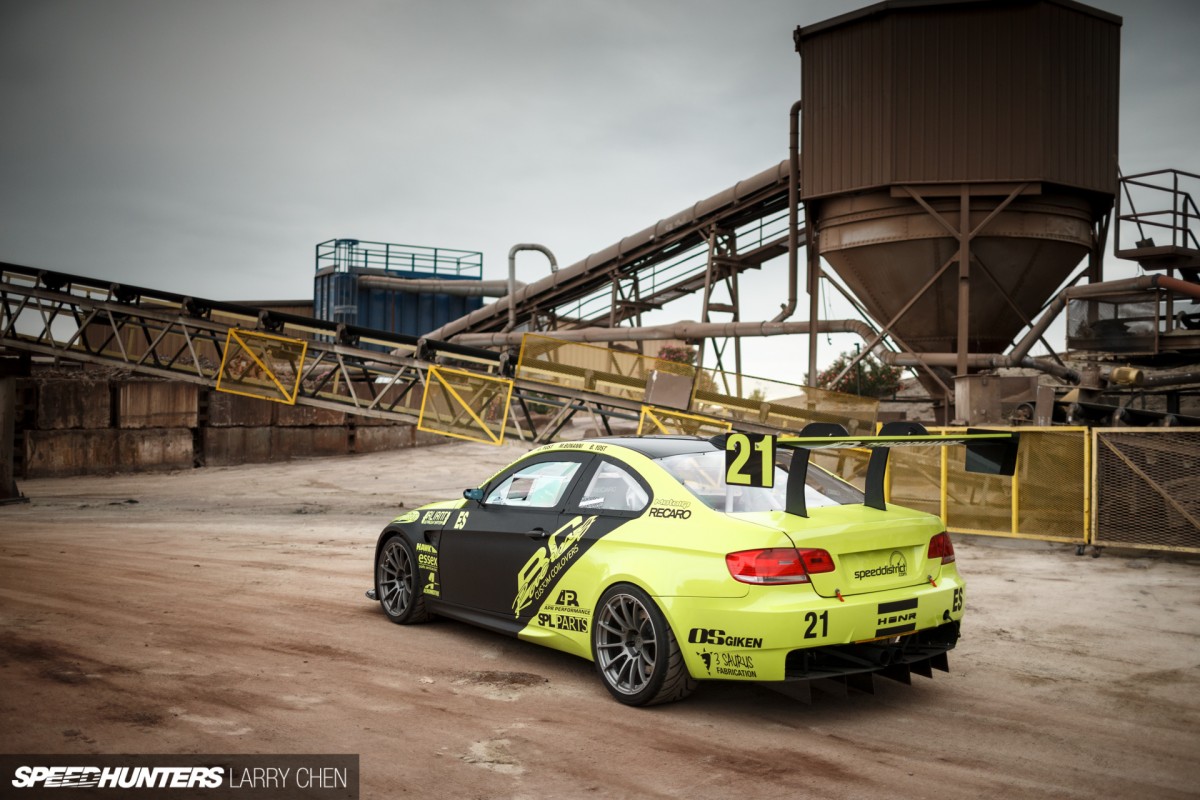 There does exist such a machine. It's the Yost Racing BMW E92 M3 – a car that shows what happens when a pair of innovative and aspiring track fiends decide to take their game to the next level.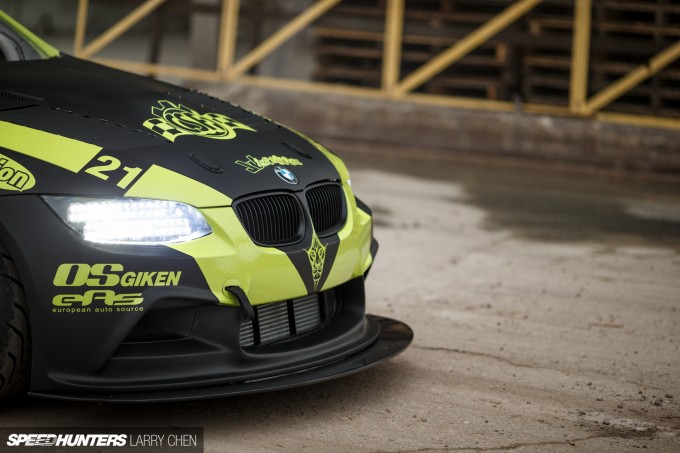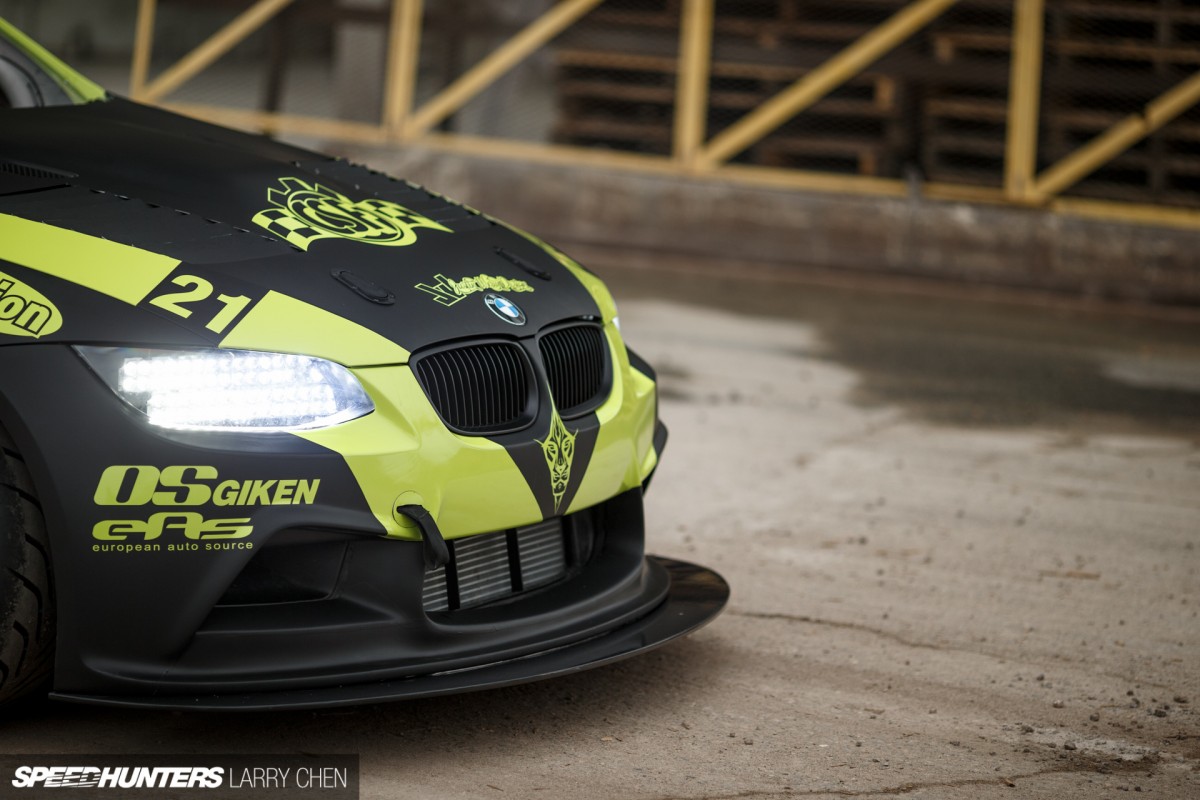 The guys responsible are Jordan Yost and Mike Bonnani – a pair of Las Vegas residents who came up through the ranks of grassroots racing and recently decided to take a stab at building and campaigning a top-level endurance sportscar team on their own.
From Grassroots To The Big Time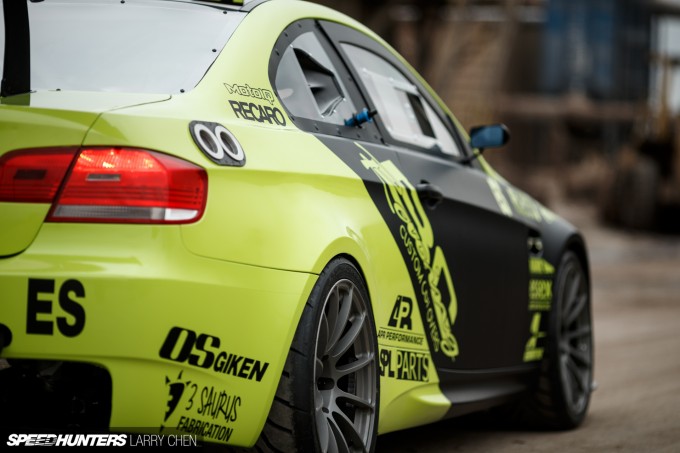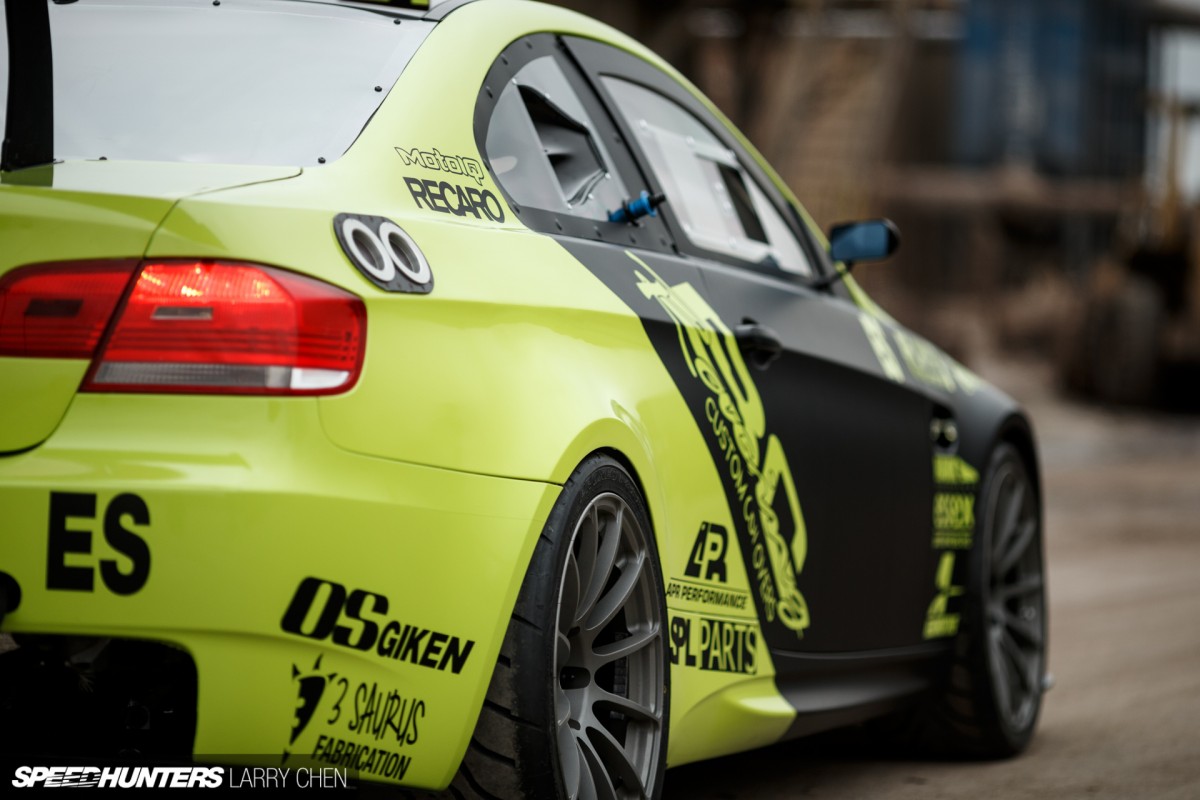 Prior to this collaborative effort, Jordan and Mike spent years dabbling in various forms of motorsport in the US. Jordan has experience racing various formula and spec cars in addition to working as a driving instructor and development driver.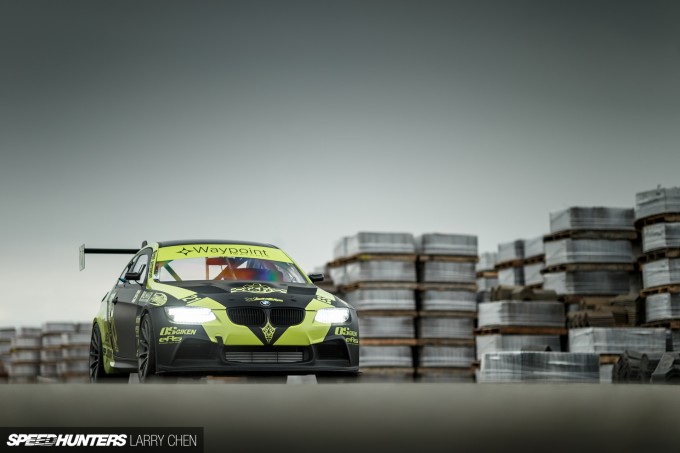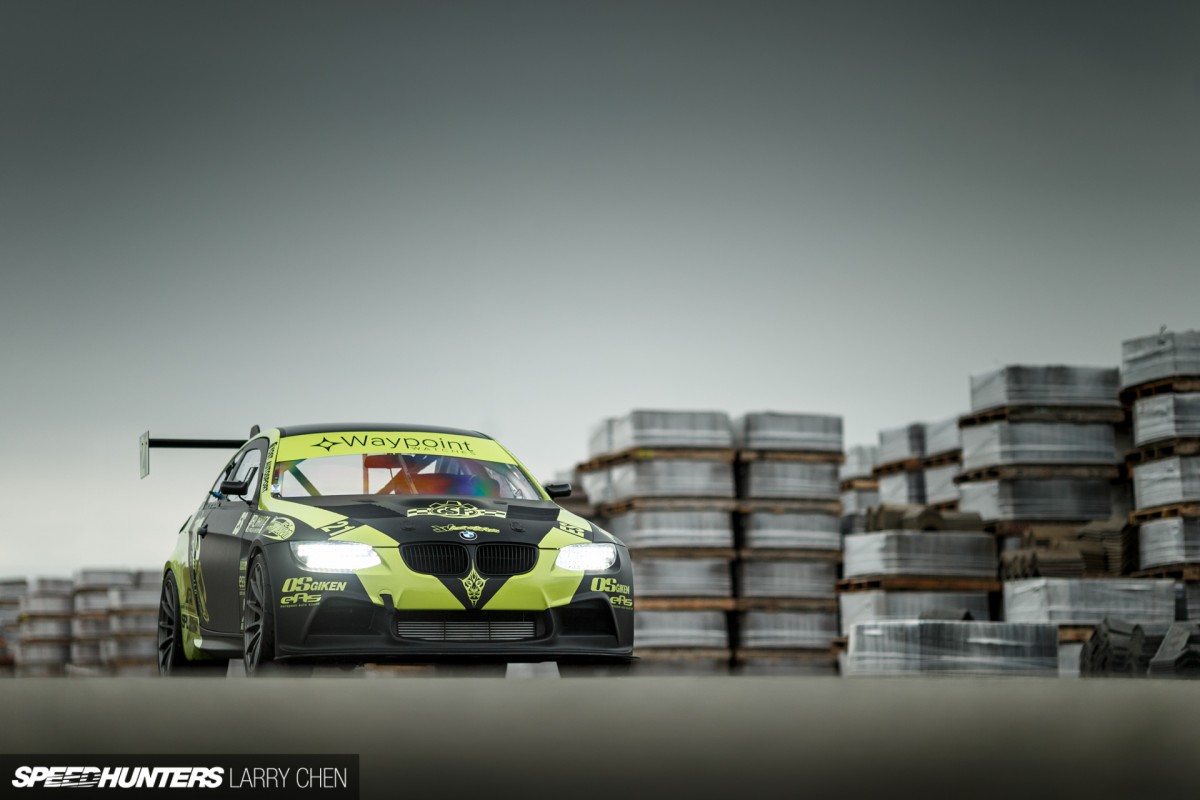 Mike meanwhile comes from a background of time attack racing. He attended his first track day in 2004 and drove for a number of time attack teams before teaming up with Jordan to challenge the world of endurance racing – more specifically the grueling 25 Hours of Thunderhill held in Northern California every December.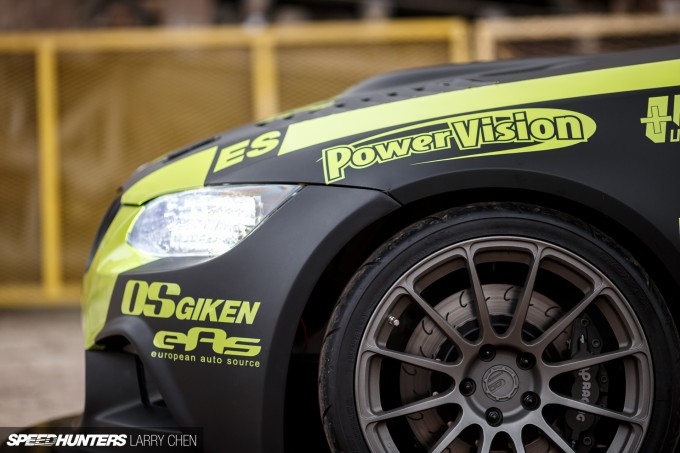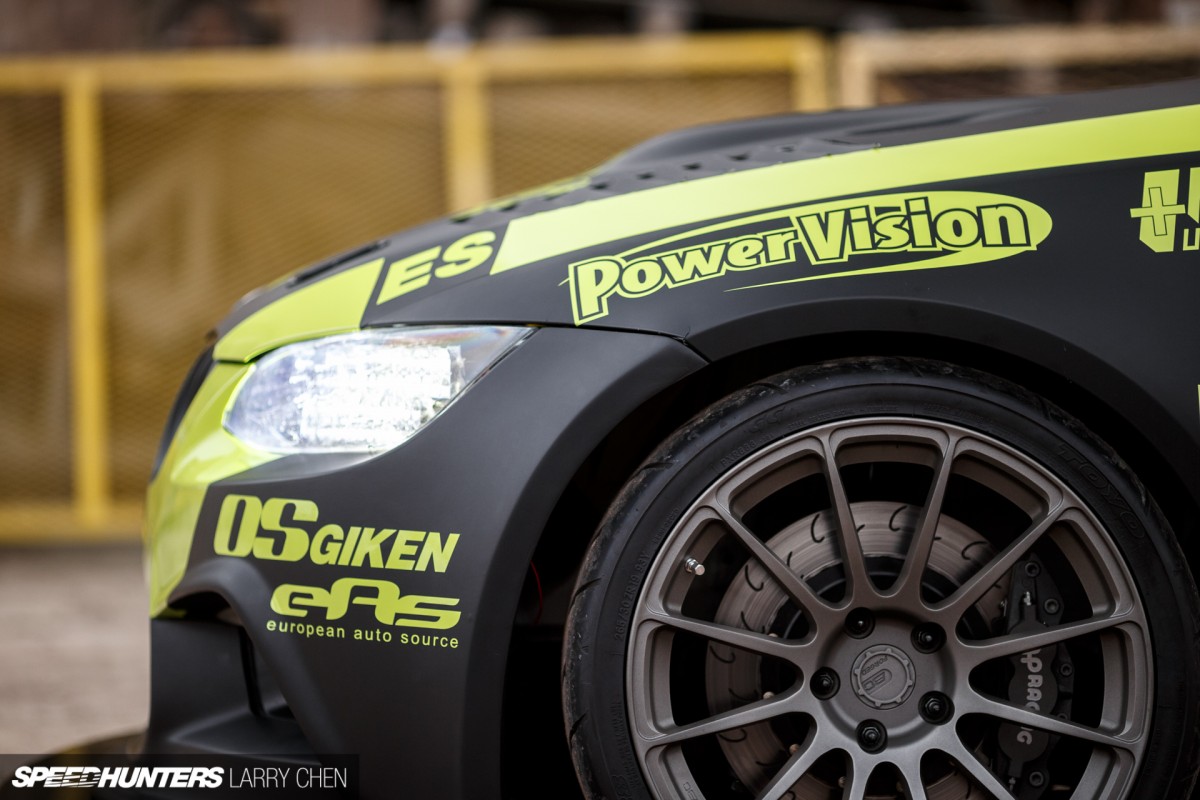 After years of helping other operations try to achieve success in motorsports only to be let down in the end, Jordan and Mike knew it was time to take control and do it themselves. That's where the M3 project came from. As Mike told me, the M3 was "the last bullet in our gun – our final attempt at showing the world what we're capable of achieving".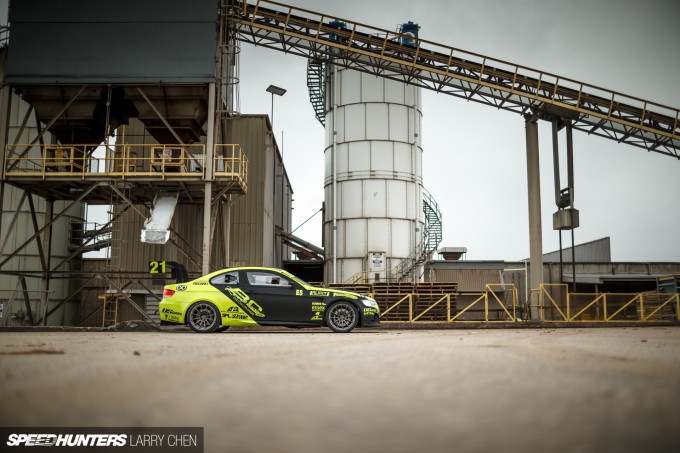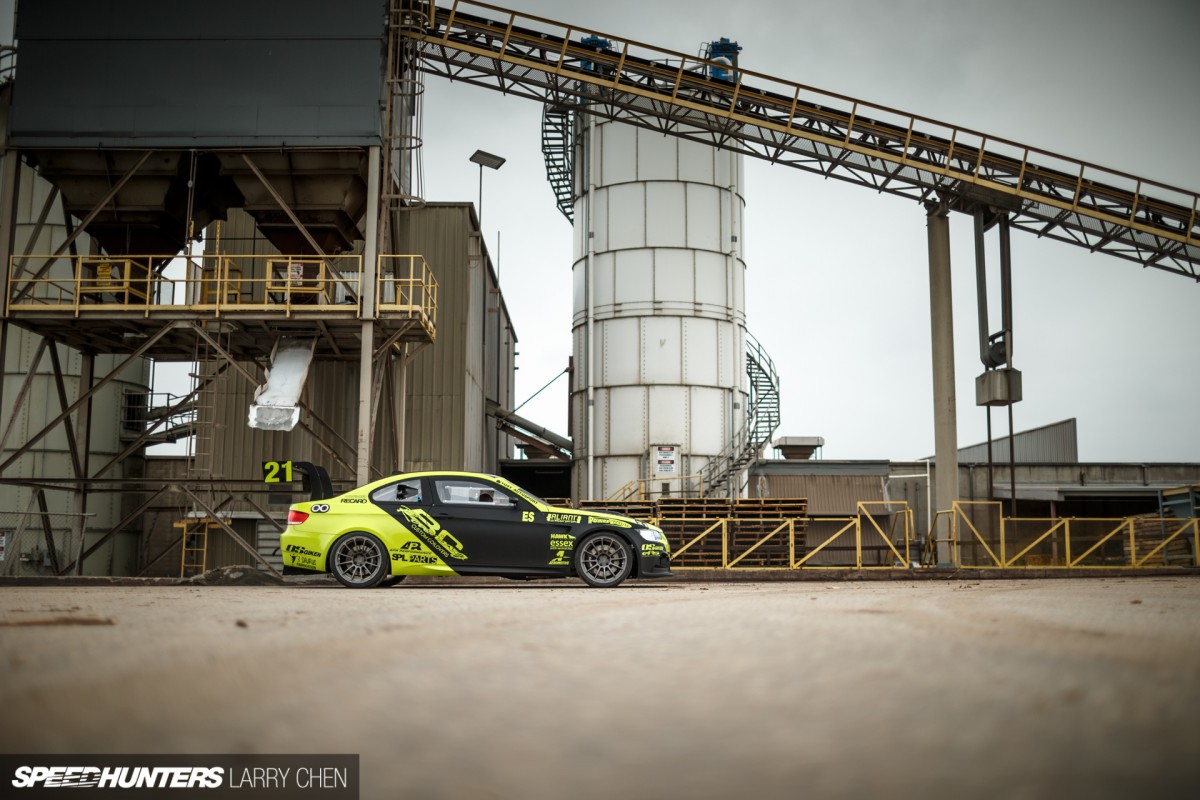 With a goal of home-building an endurance racer capable of running with the big boys, Mike and Jordan knew they'd have their work cut out for them.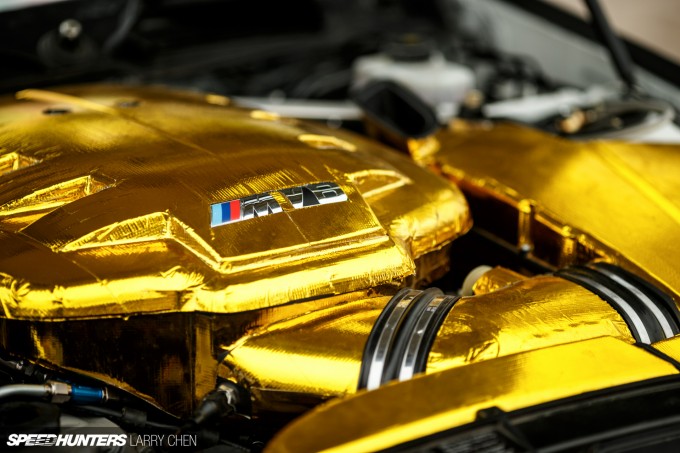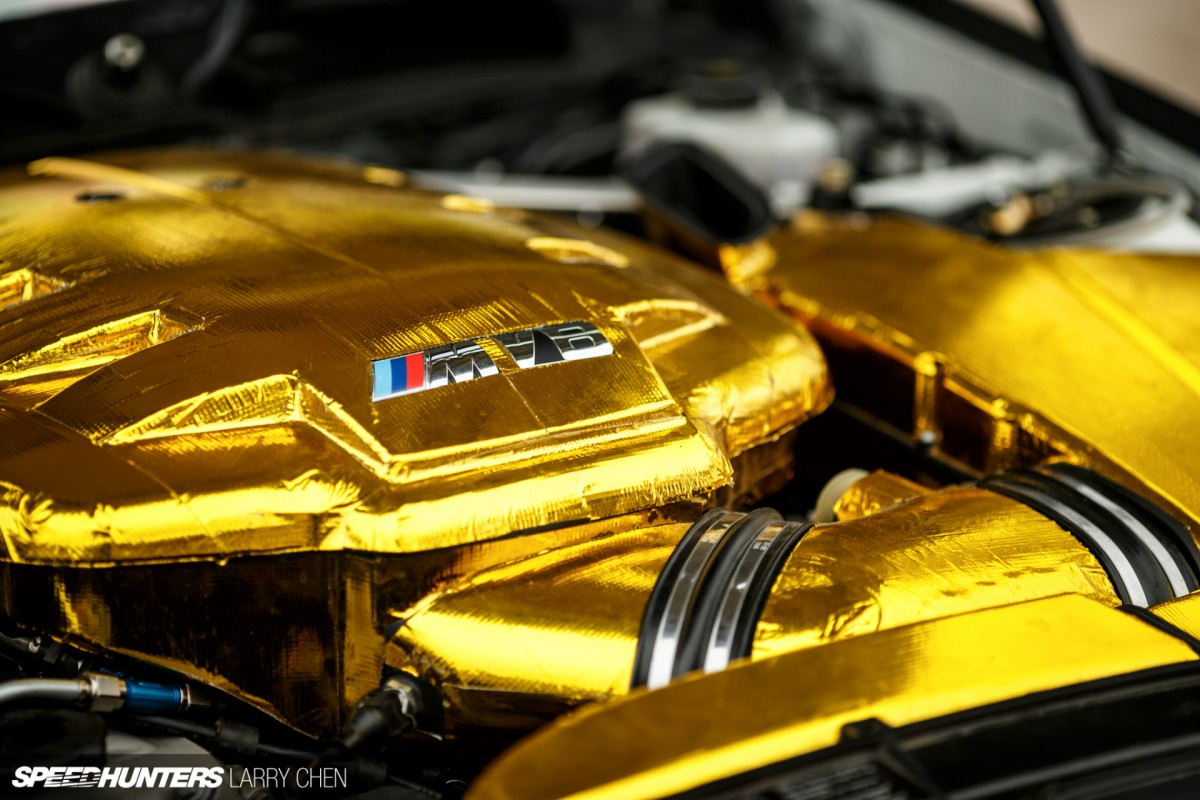 Starting with a showroom-spec E92 M3 street car, the guys completed almost the entire build inside a small Las Vegas garage – not one of the spotless race shops from which so many of their competitors would emerge.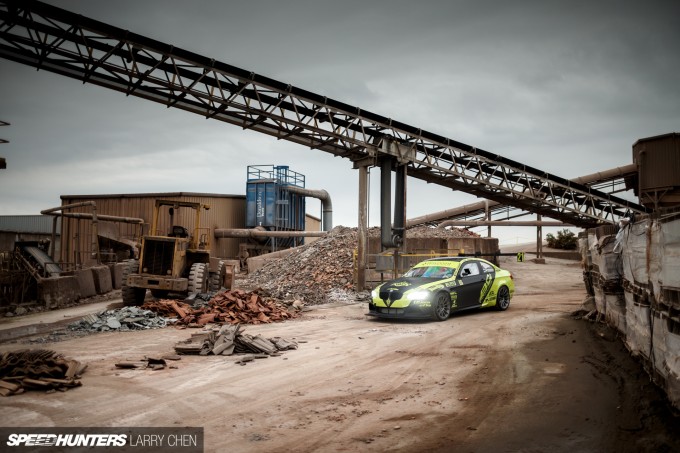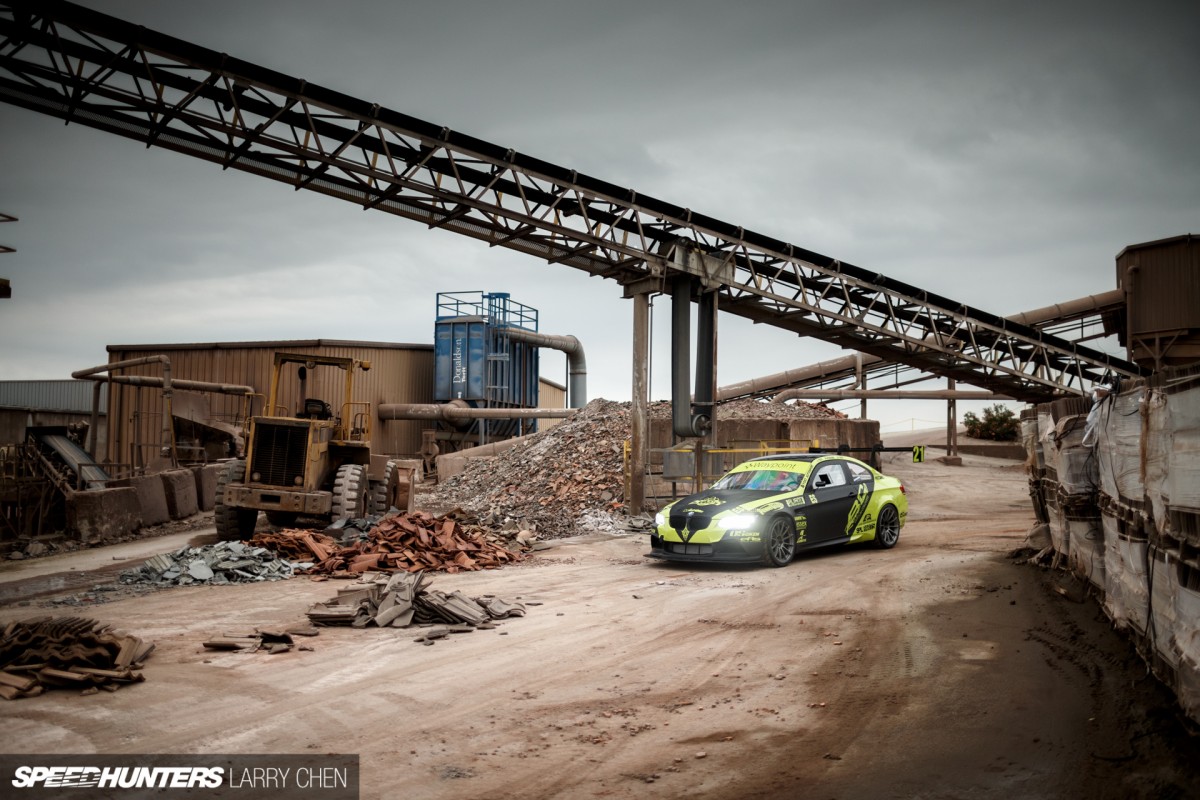 Combining their years of experience in the motorsport world, Mike and Jordan pooled together every resource and contact they had in order to get the project off the ground.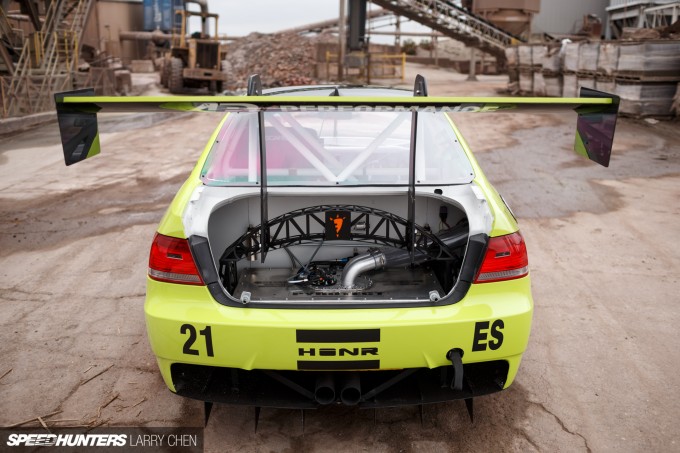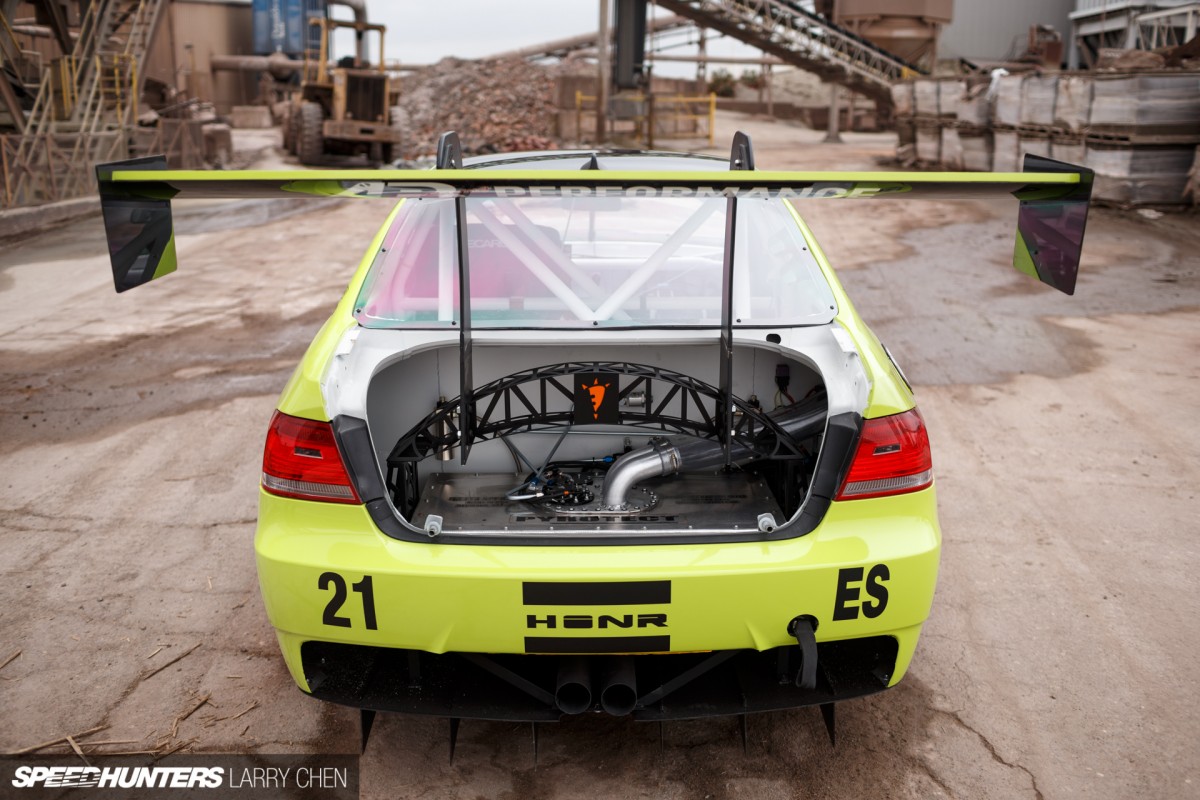 They knew that building a dedicated endurance racer would require a different level of equipment from a typical street car build or even an occasional track car, but despite the M3's sizable aftermarket they still found there wasn't an abundance of competition-grade parts available.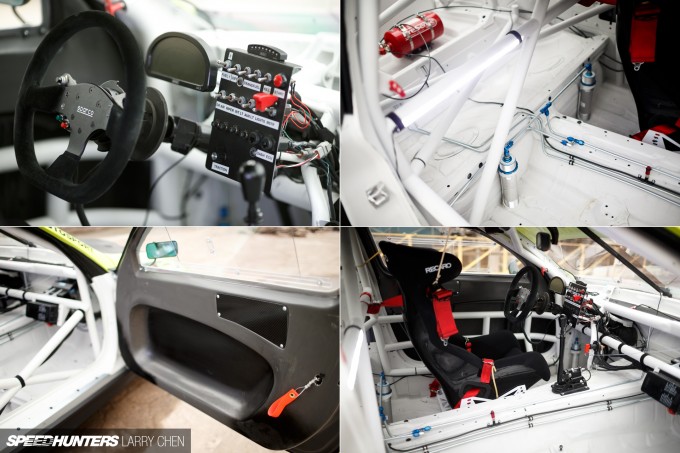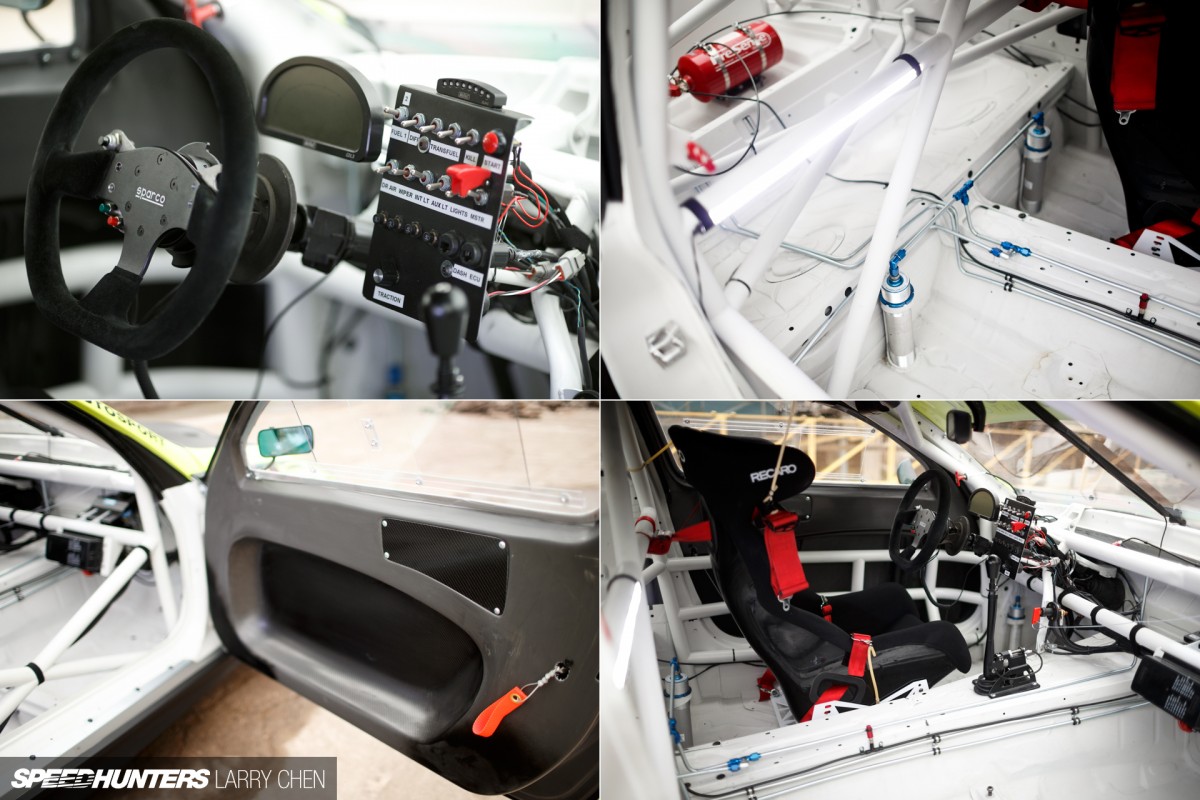 Because they didn't have a massive budget to work with, the vast majority of the build was done in-house. In fact, the only things that weren't completed in the Yost Autosport workshop were the rollcage, wiring harness and ECU tuning.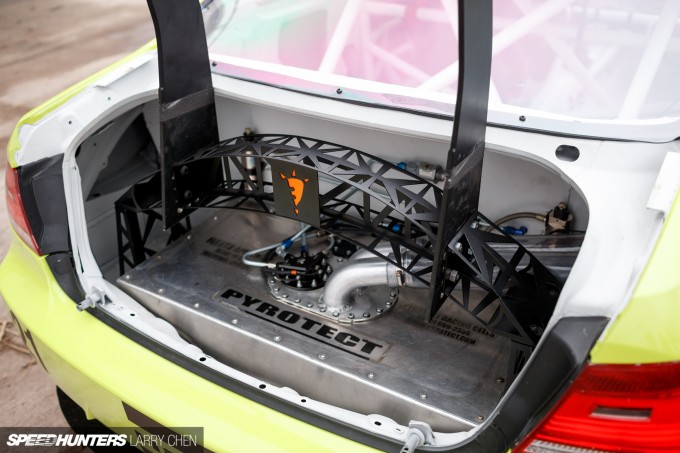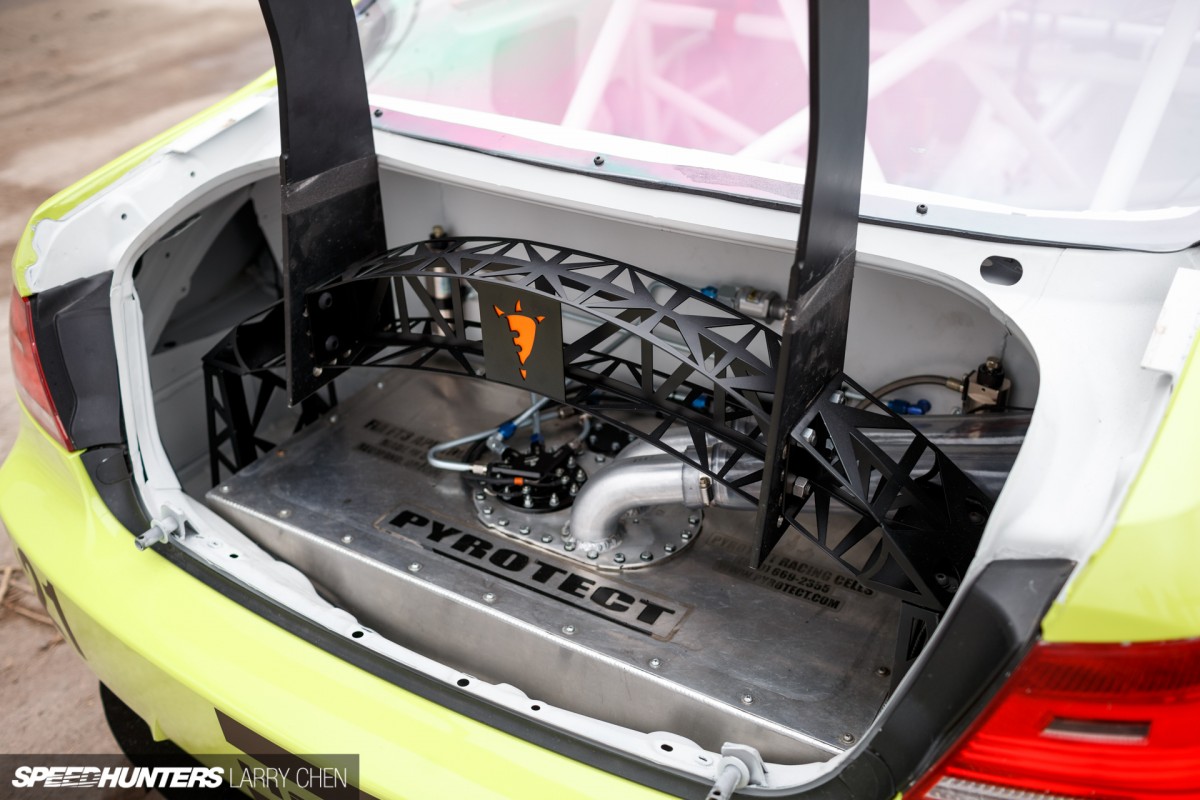 With the aforementioned lack of race-ready parts available, the guys ended up building many components themselves, in addition to working with established companies to develop new parts that could stand up the rigors of endurance racing.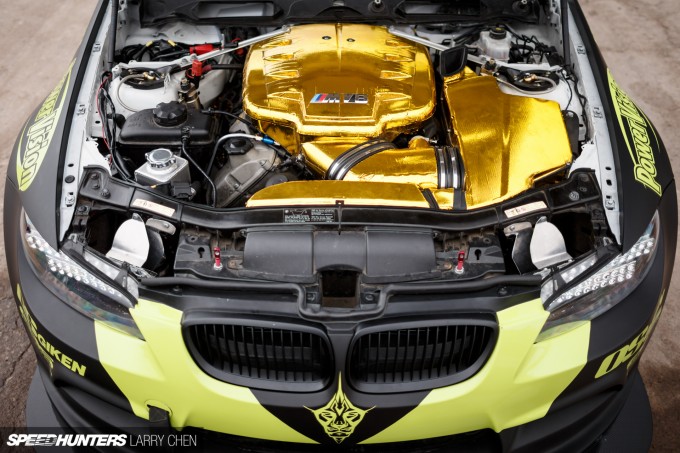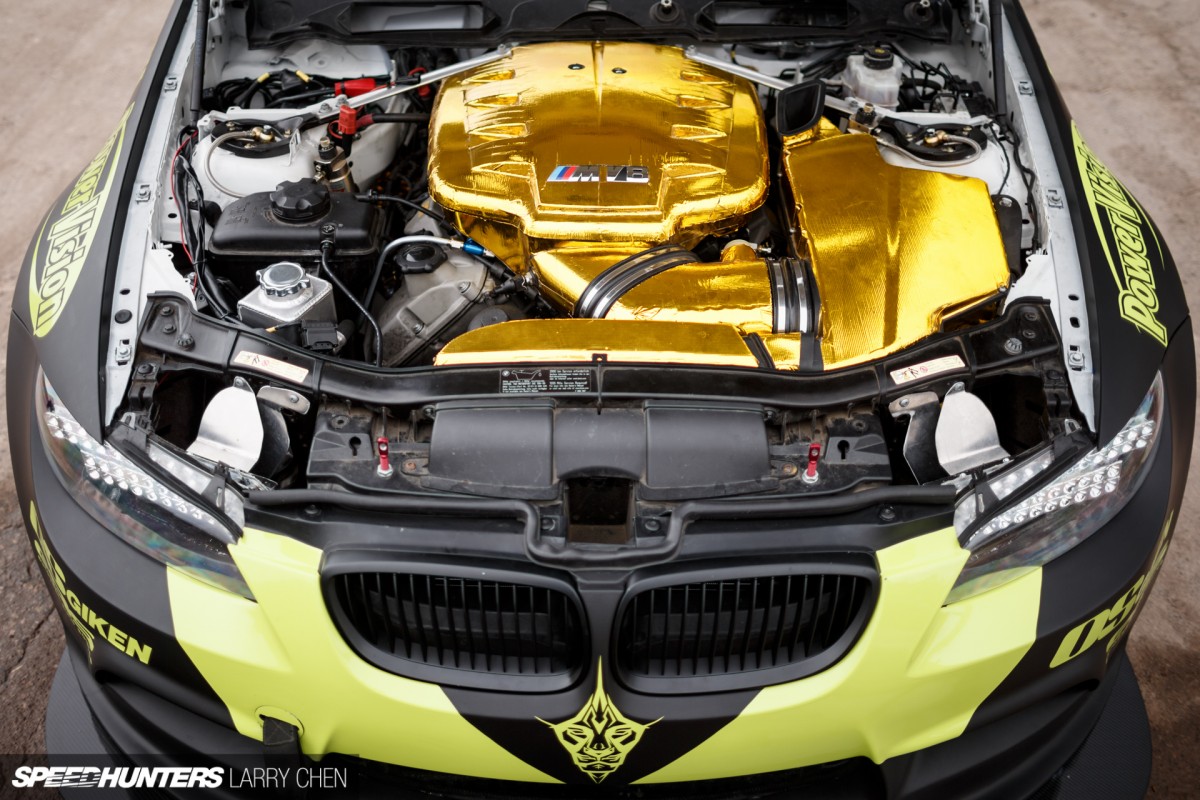 Among the companies that jumped on board are SPL Parts, who developed a full package of adjustable suspension arms, and CSF Racing, who supplied their monster four-piece cooling package developed to handle the brutal demands of endurance racing and designed specifically for this generation of M3. Fortunately, the class they'd be running was quite lenient in terms of modifications…
To Race Day & Beyond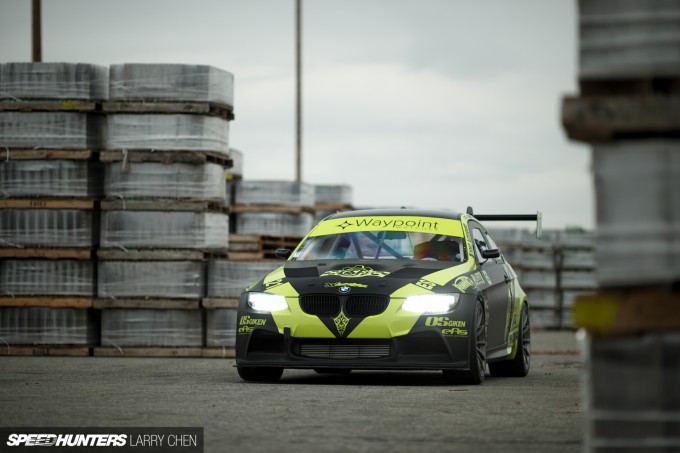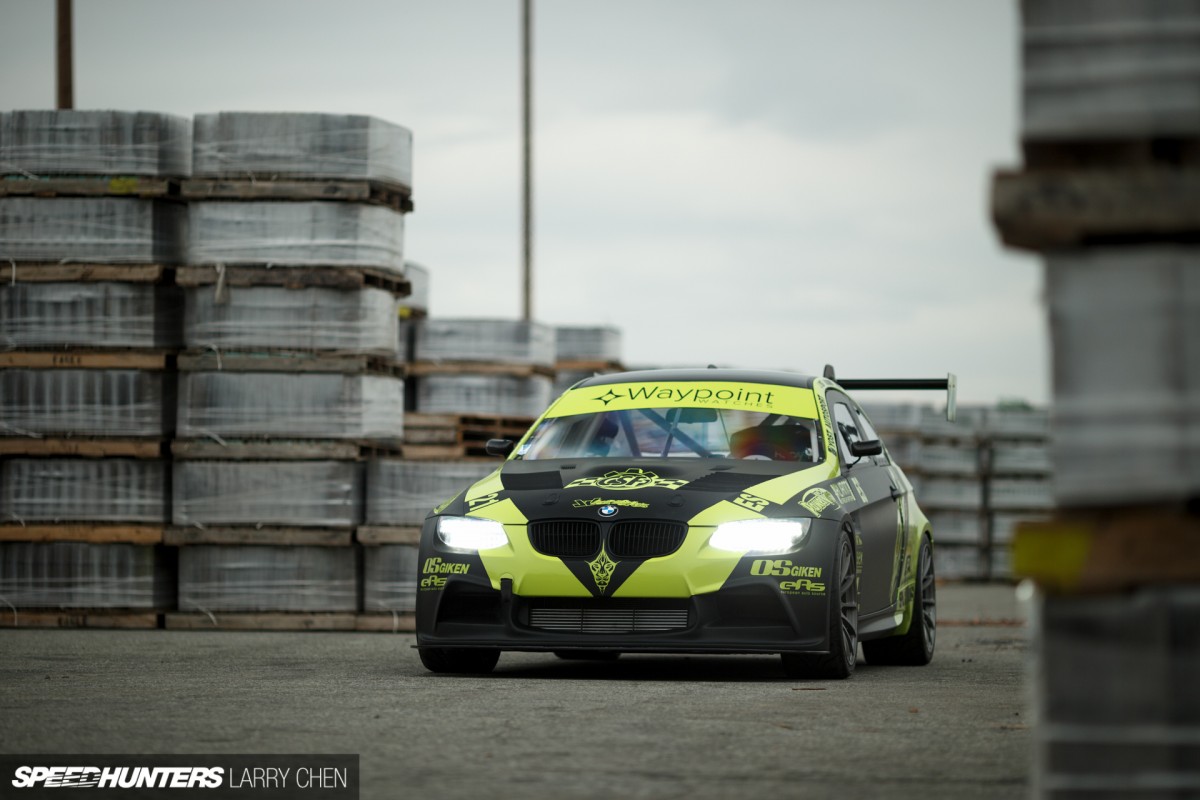 Finally, after months of preparation, it was time to haul the car up to Northern California for the Thunderhill race. Just having the car ready to compete was a massive accomplishment in itself, but now came the true test: 25 hours of competition in the event's ES division, which is home to an extremely competitive group of production-based vehicles.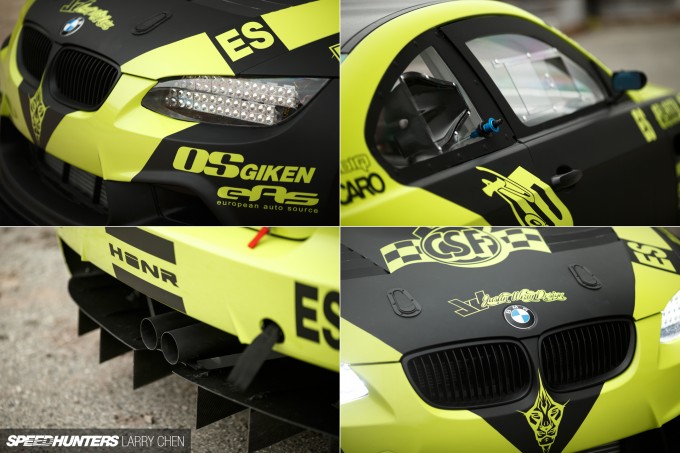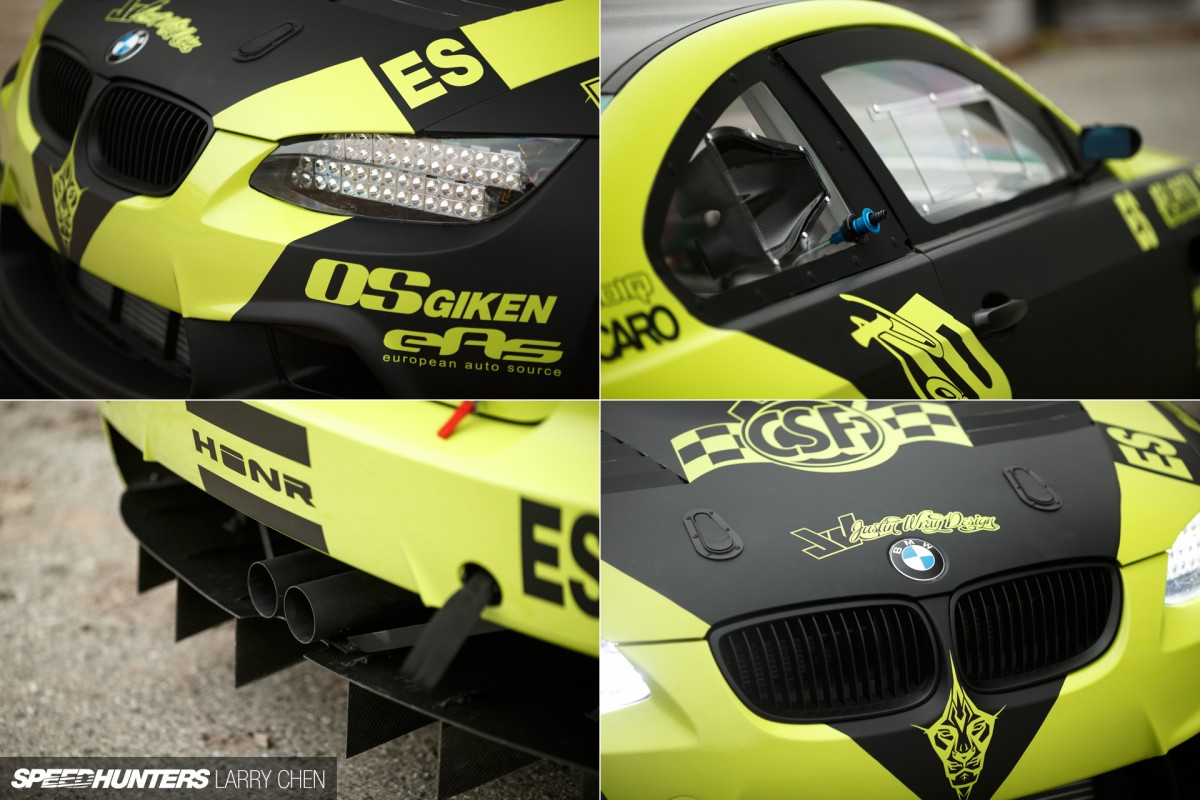 Fielding a successful endurance campaign is about a lot more than just putting together a fast car. It's as much about the determination of the drivers and crew as the machine itself, and the guys already knew the race would be a huge logistical challenge.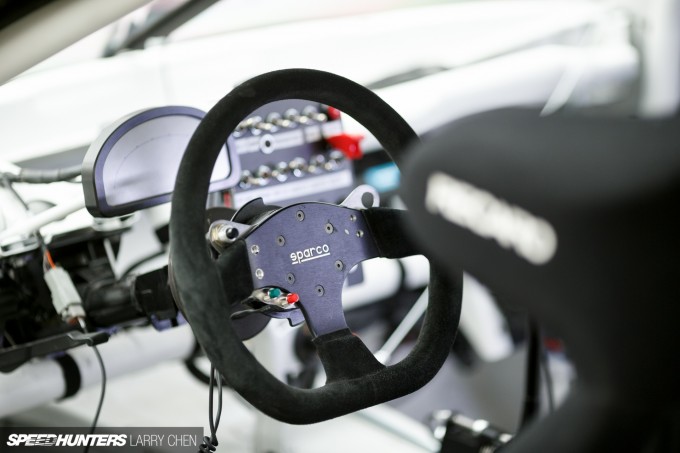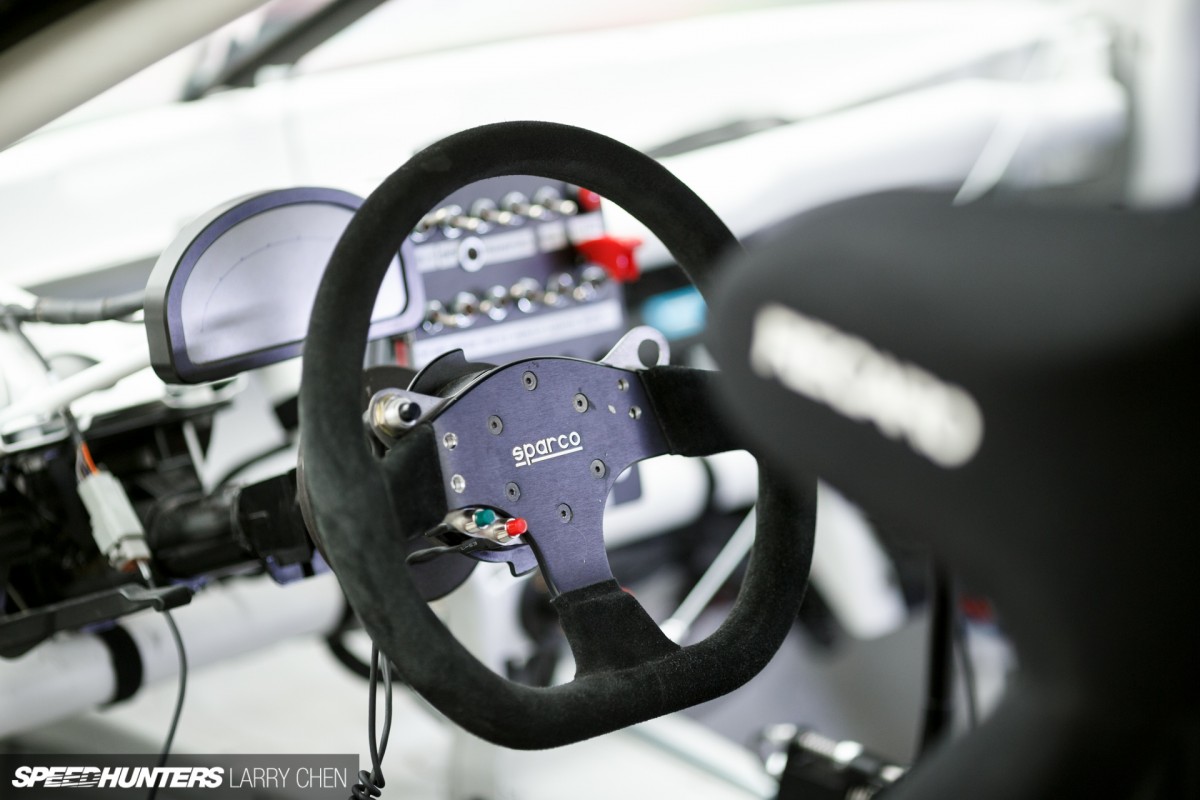 The original plan called for three drivers and six crew members, but just prior to the race the guys learned that three of the crew members were backing out. So they would have three drivers and three crew members – the thought of which wasn't at all comforting when Mike looked in the pit stall next-door and saw a two-car team with no less than 25 crew.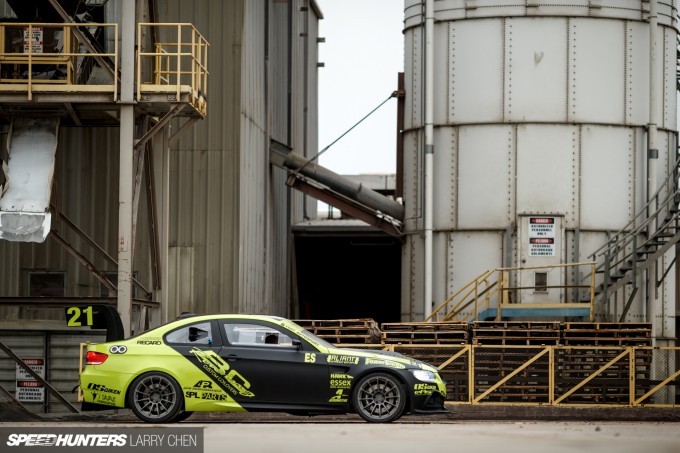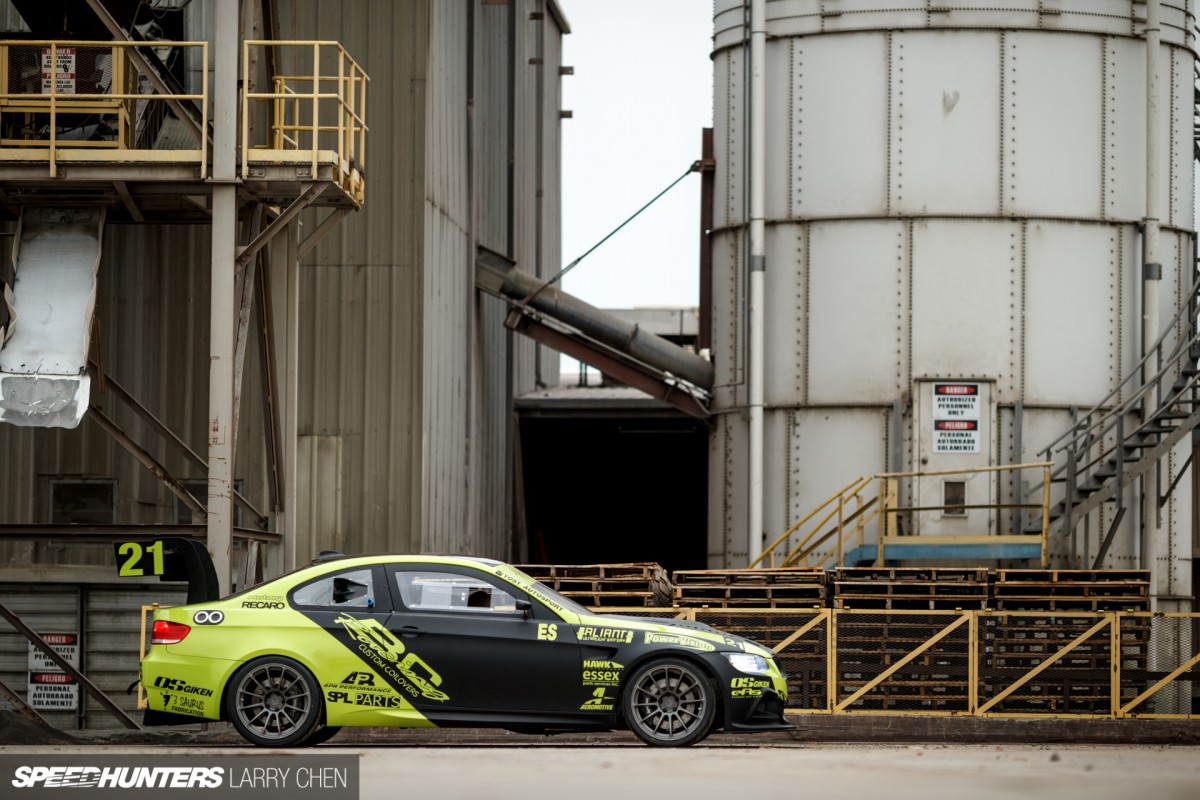 Dealing with an untested machine and a dark, wet track, the race turned out to be even more intimidating than they'd imagined. Of course, if it was supposed to be easy, they wouldn't be doing it.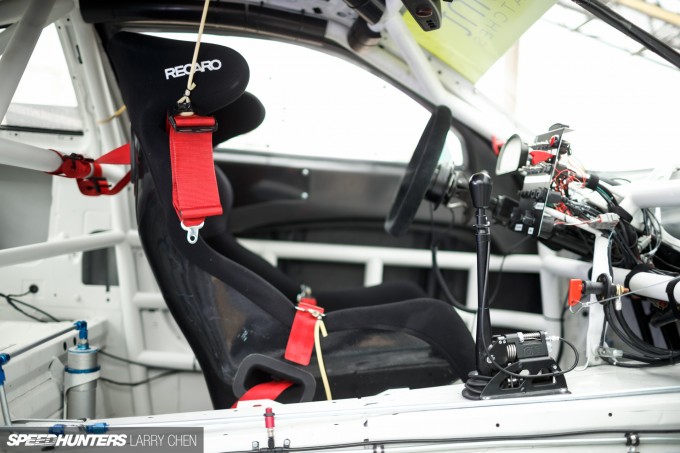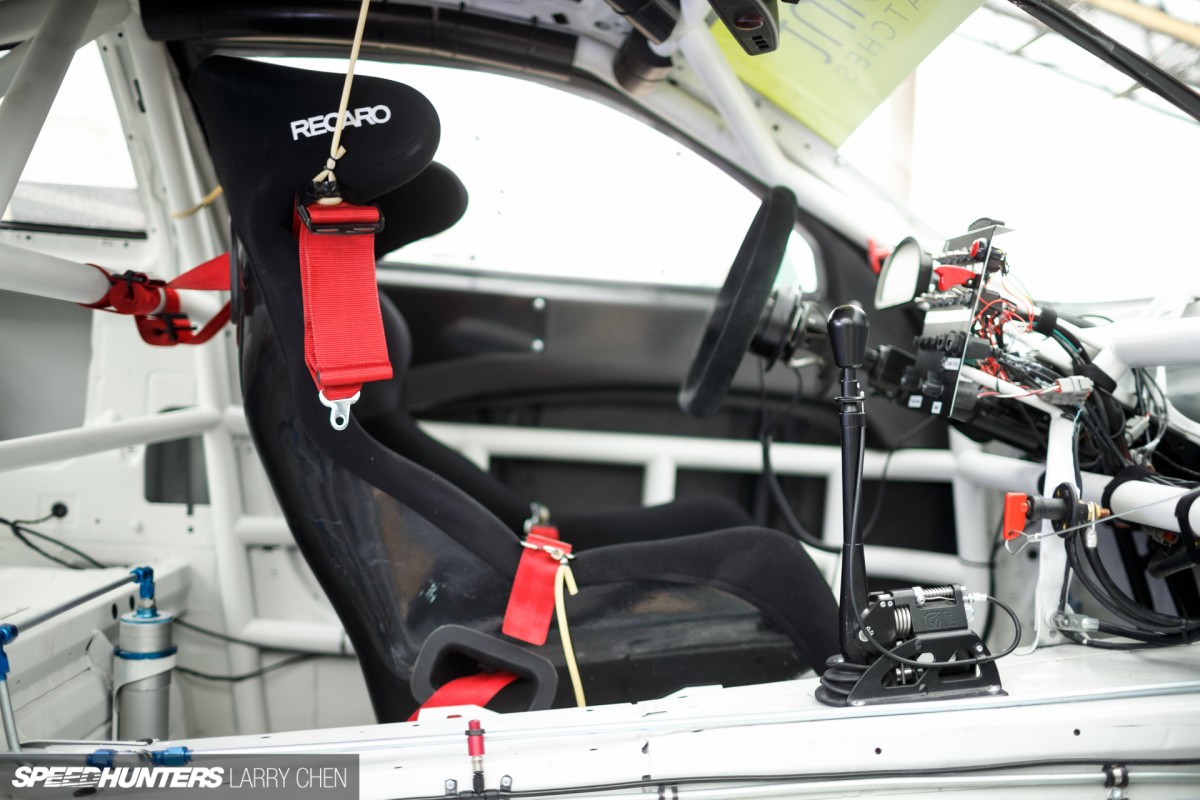 When the drivers weren't behind the wheel they were working in the pits, and with the skeleton crew no one slept a wink over the entire 25-hour stretch. Fortunately, the car was equally up to the task, and aside from a few broken wheel studs there were no major mechanical failures over the 545 laps completed.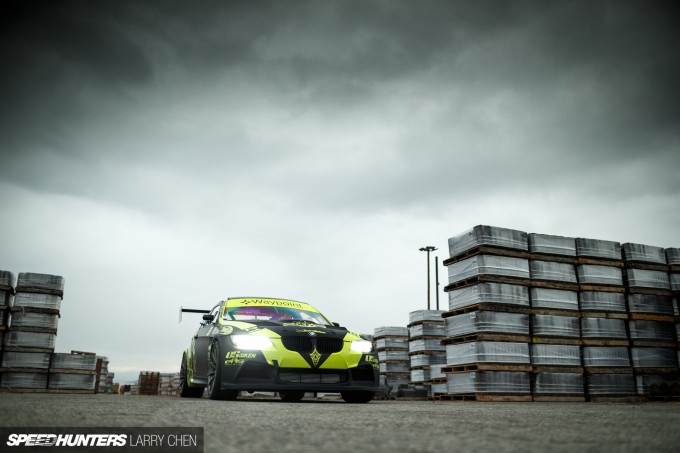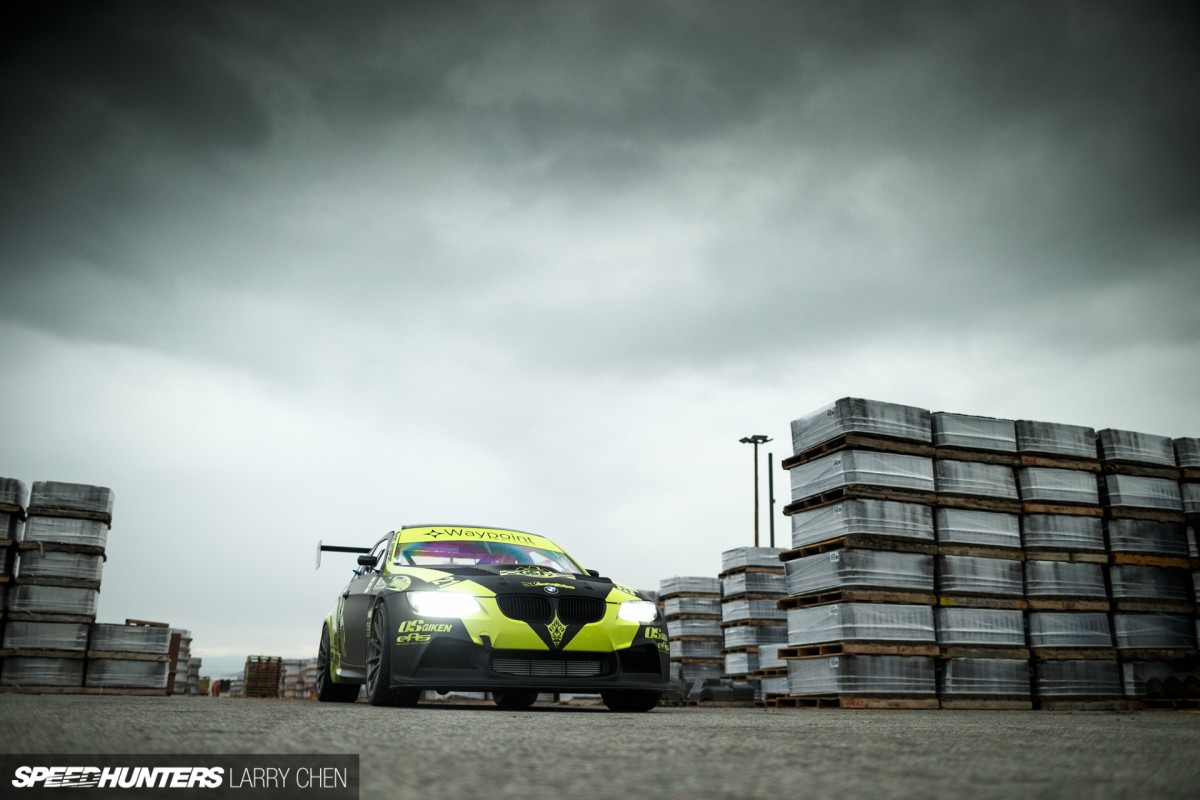 When the M3 crossed the finish line after 25 hours of racing, Mike, Jordan and the rest of the team felt like they had accomplished the impossible. Like many endurance racers, for them it wasn't so much about the result as it was proving that man and machine could finish the event in one piece. They'd pushed themselves to the limit in terms of time and money invested, but they'd accomplished exactly what they set out to do.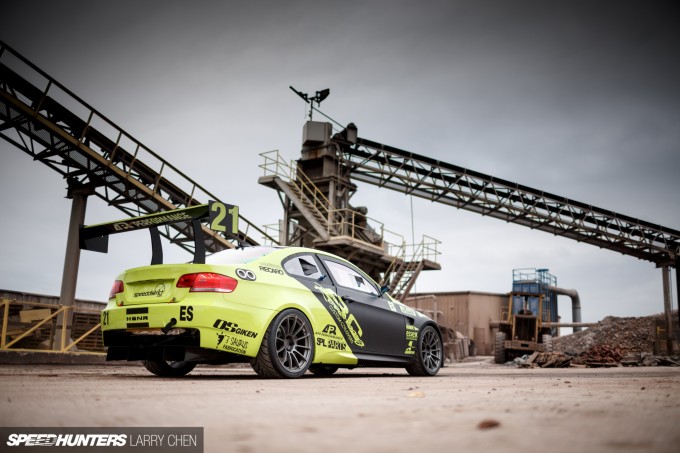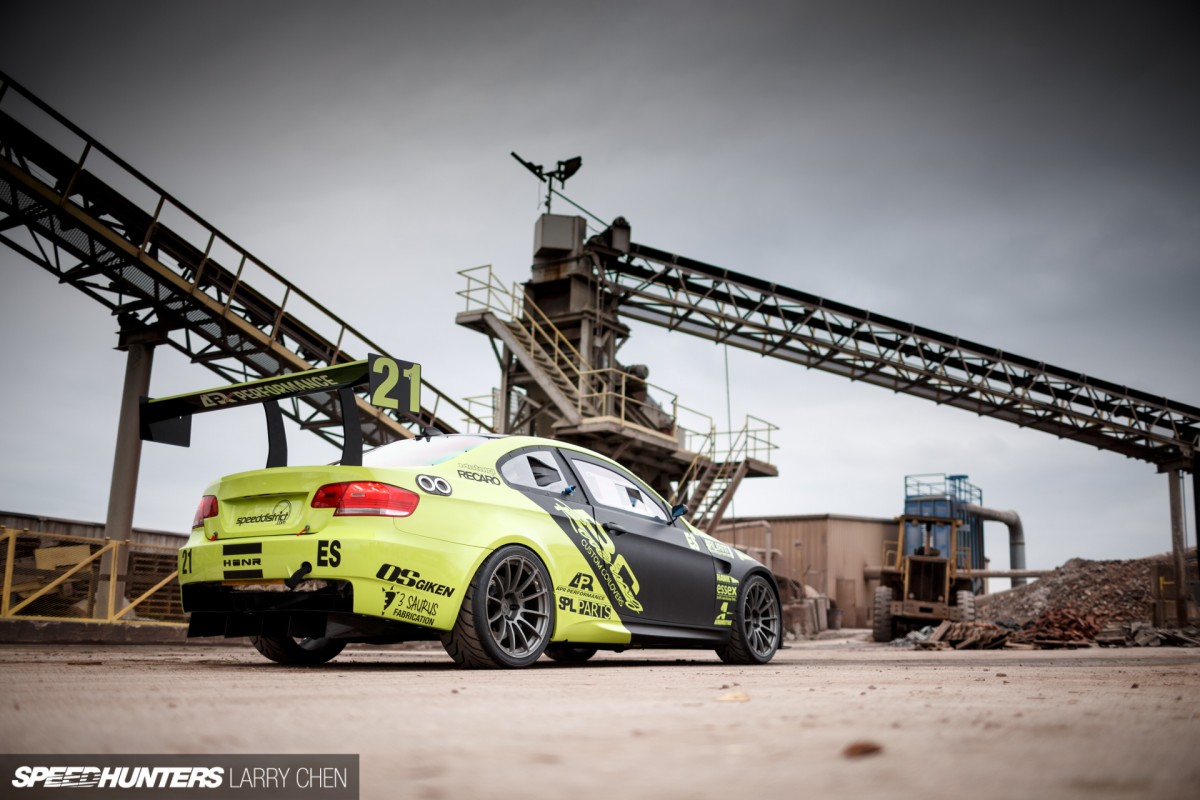 But the story isn't over. Within weeks of finishing last year's race, the car went back under the knife for a full rebuild. The vehicle that has emerged is stronger, lighter, safer and more aerodynamic than the original machine.
Summer might be starting here in the US, but for Mike and Jordan their minds are already set on December's race, where they hope to show once more that a couple of low-budget weekend track junkies have what it takes to become endurance racing heroes.
Mike Garrett
Instagram: japanifornia_media
mike@speedhunters.com
Photos by Larry Chen
Instagram: larry_chen_foto
larry@speedhunters.com
Yost Autosport E92 BMW M3
Engine
BMW S65 V8, stock internals, Bimmerworld long-tube headers, custom 3-inch exhaust system, Macht Schnell Stage 2 intake, Macht Schnell pulley kit, VAC Motorsports baffled oil pan, Bimmerworld solid engine mounts, CSF Racing triple-pass radiator, CSF Racing oil cooler, CSF Racing power steering cooler, Aeromotive Dual Phantom Stealth fuel system, Aeromotive fuel regulator, Pyrotech 22-gallon fuel cell, Aliant UltraLight battery, custom race wiring harness, Pectel stand-alone ECU
Driveline
BMW 6-speed manual gearbox, CAE Ultra shifter, OS Giken Grand Am-spec clutch, CSF Racing/DCT transmission cooler, Bimmerworld solid transmission mounts, OS Giken Super Lock LSD, custom differential cooler, UCP Ultimate clutch pedal
Suspension/Brakes
BC Racing ZR Series 3-way adjustable coilovers, SPL Parts rear toe arms, SPL Parts rear camber arms, SPL Parts rear traction arms, SPL Parts rear adjustable sway bar end links, SPL Parts front lower control arms, SPL Parts front caster arm bushings, SPL Parts front tie rod ends, H&R sway bars, Macht Schnell solid rear subframe bushings, Macht Schnell solid rear differential bushings, AP Racing air jacks, AP Racing Endurance brake kit from Essex Parts, Hawk Performance brake pads, factory ABS integrated into standalone EMS system
Wheels/Tires
18-inch BC Forged RS43 monoblock wheels, 275/35R18 race tires, Apex wheel studs
Exterior
APR Performance custom front splitter, APR Performance custom underbody panels, APR Performance custom rear diffuser, APR Performance rear swan-neck GT-250 wing, APR Performance NACA ducts for brakes and driver cooling, custom chassis wing mount by 3saurus, custom chassis splitter mount by 3saurus, custom vinyl wrap & livery by Justin Wray Designs, APR Performance GT mirrors, Motorsport 24 carbon fiber doors, custom Lexan windows, OEM carbon fiber roof, custom vented hood by 3saurus, Aerocatch hood pins, Arkym front bumper
Interior
IMSA-spec roll cage, Recaro Pro Racer HANS driver's seat, Recaro Pole Position passenger seat (ride-a-longs), custom seat brackets by 3saurus, Schroth 6-point racing harnesses, OMP fire suppression system, custom switch panel & dash mounts, Sparco steering wheel
Mike and Jordan would like to thank Billy, Sean, Justin, Kai and all the sponsors that support their efforts.
Cutting Room Floor