For as much as I love drifting and everything the sport has given me, it's certainly not without its faults.
In fact, I think it's one of the most frustrating forms of motorsport to watch, and I would doubt that I'm alone in thinking this. The constant stop/start nature and waiting between each run happening kills the sport for so many people. Then there are the rise in budgets at the top end, which have killed the days when an underdog could beat the big guys despite a significant horsepower and financial disadvantage.
These aren't the only challenges drifting faces, but there's one organiser who's about to implement some drastic – yet very simple – rule changes that might just change the top level of the sport for the better.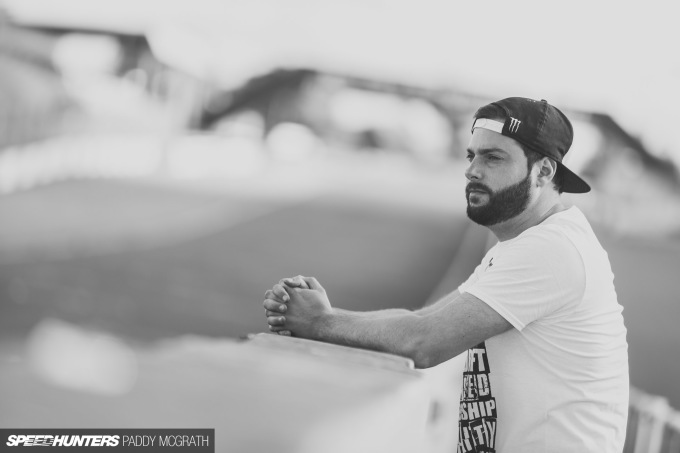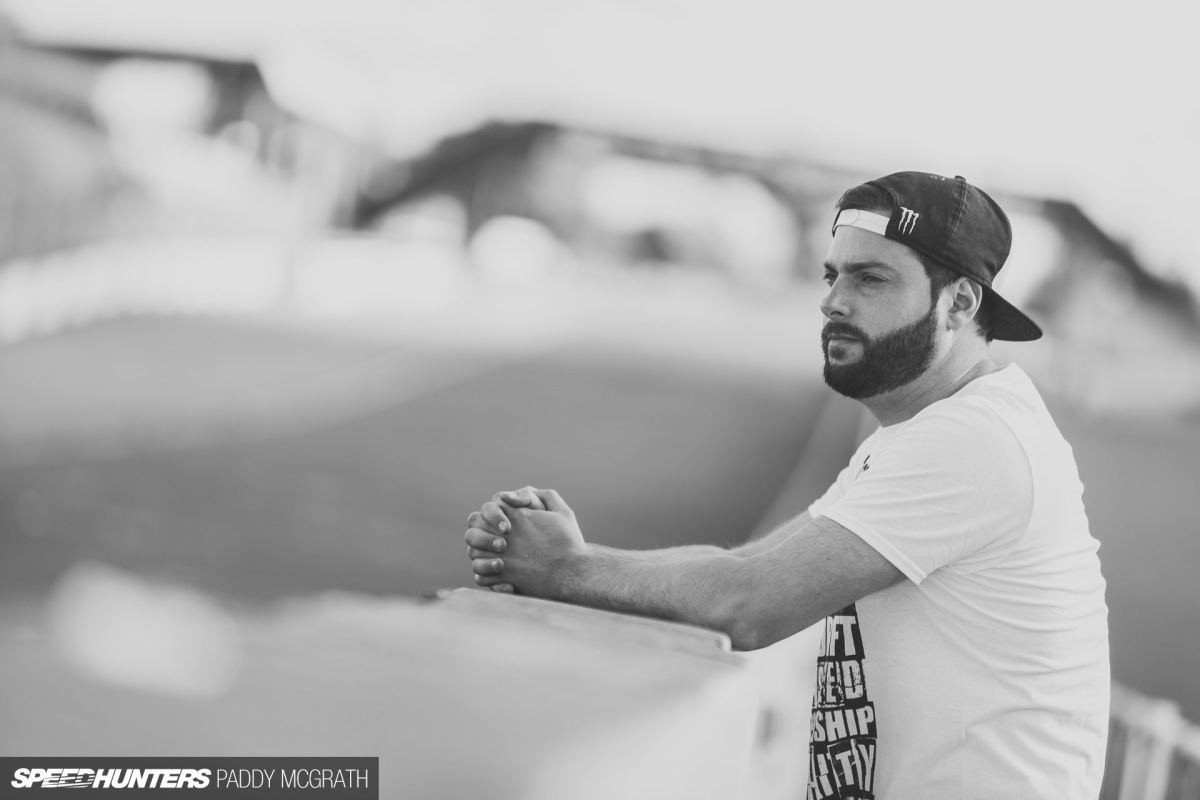 David Egan is the main man behind the Irish Drift Championship, the Irish Amateur Drift Championship, and the British Drift Championship. He's not your average drifter and has previously described drifting as not being a motorsport, but as entertainment. For the 2017 season, he's about to roll out a huge draft of changes that aim to tackle the issues discussed above, and more. He, along with his judges and team, have already applied them to the IADC, which runs during the winter months, and they've delivered exactly the results that he was looking for.
"There's too much downtime and time where nothing is happening in front of the crowd. That can't happen anymore," he told me. "Last year, we timed one complete Top 32 from start to finish at just over three hours, but with only one hour of action actually occurring. You can't expect people to sit around for that much time, essentially looking at nothing for two hours. It had to change."
And change it will.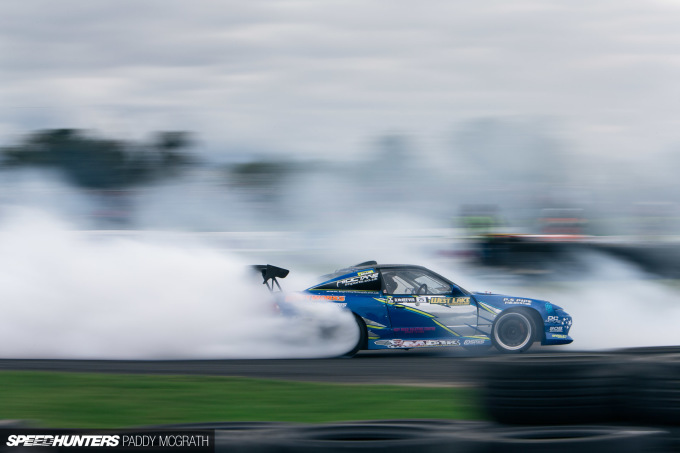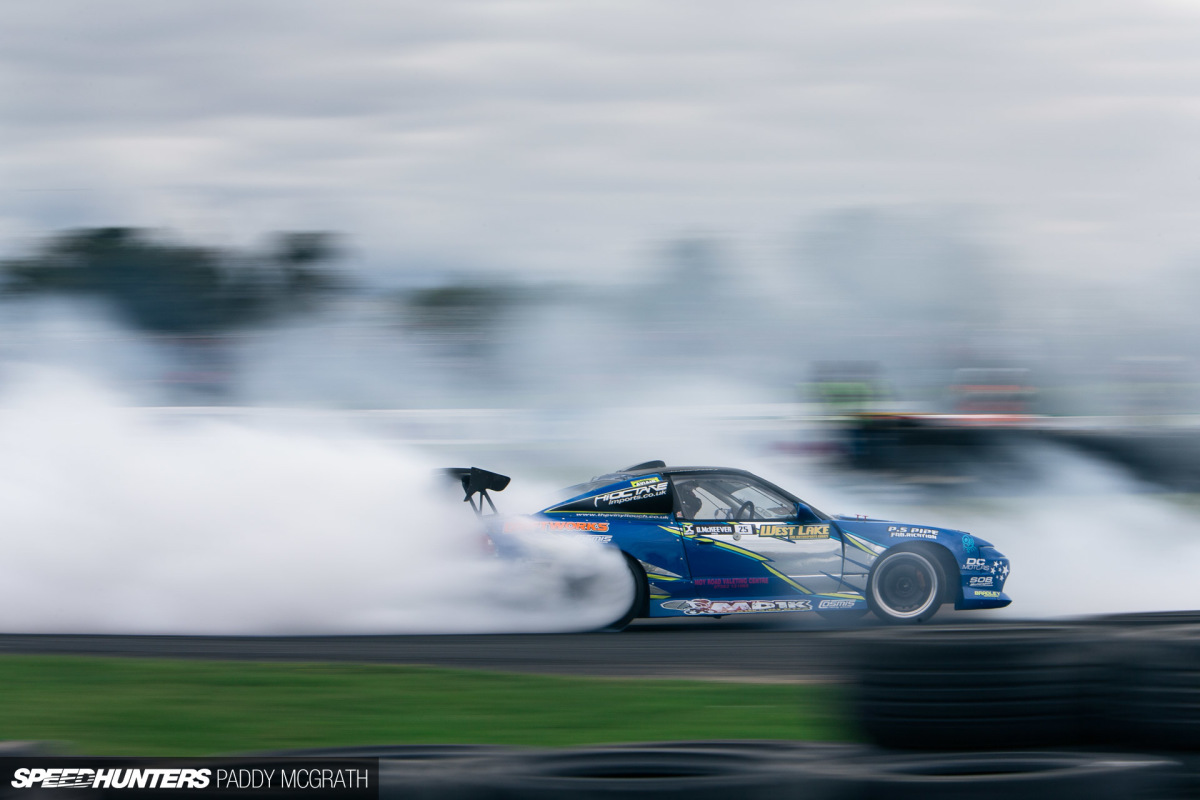 The respective championships will release the entire list of rule updates to the public in the coming fortnight (the drivers and teams have already been informed), but David has exclusively shared just some of the headline changes which we can expect to see this year…
The Horsepower Rule (That Isn't A Horsepower Rule)
For 2017, when a driver arrives to the start line for his or her battle, they are not allowed to change tyres until a winner is decided. They must complete the battles, including the additional run if called for, on one set of tyres. If a driver de-beads or punctures a tyre, they must use their five minute rule or forfeit the battle.
The One More Run Rule
One More Time is officially dead. 'One More Run' (OMR) is the new sheriff in town. Runs are now individually scored; each judge will score a 10-0, 7-3, 5-5 etc. after the first run and the score will be displayed to the audience on the big screen and live stream. The judges will explain their first run decisions and then that run is locked in, with the same process repeated for the second run. If the scores are tied, the drivers will be forced to an all new One More Run situation, where the higher qualifying driver must choose whether to chase or lead for a single run that will decide a winner. As an example, if Jack Shanahan decided to lead against Mike Fitzgerald, the decision on who wins the battle would be made immediately after this run. There would be no reverse run where Shanahan has to chase Fitzgerald.
A OMR cannot be scored 5-5. There will be a winner. No more fence-sitting, judges.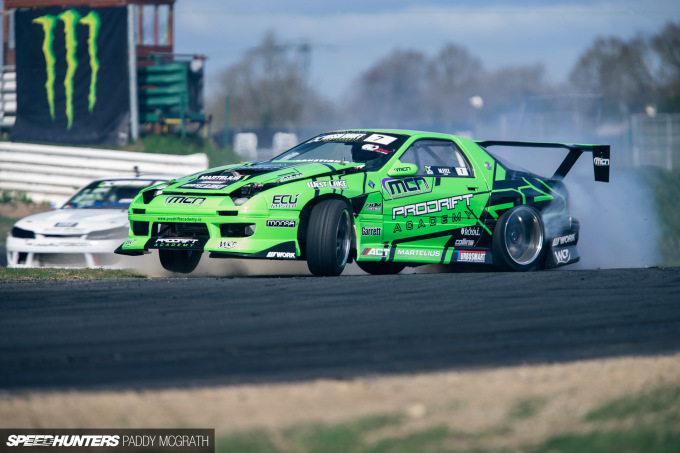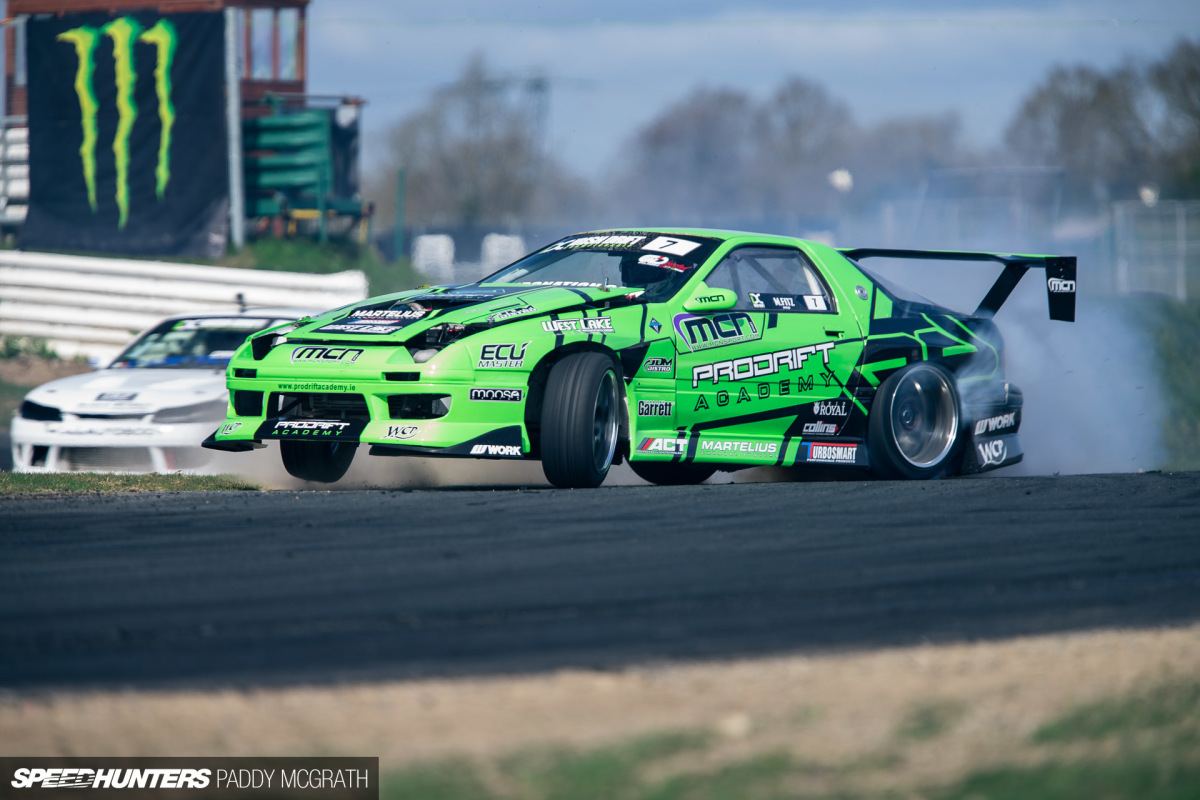 The Five Minute Punishment Rule
While not technically a new rule to the world of competitive drifting, drivers will now only be allowed one five minute rule per event. If they choose to use this five minute rule, they will be deducted a championship point. Further to this, you can only call a five minute rule once you have passed the pace cone on the first run of a battle. The battle must be 'live' to use it. If you try to call it on the start line, you will forfeit that run.
The No False Starts Rule
Cars will now start one behind the other, with the lead drive in front and chase driver behind. The lead driver must navigate a tight chicane before going full throttle, while the chase driver is free to go full throttle as the lead car drives through the obstruction. This gives a significant advantage to the chase driver and also completely eliminates any false starts. On a similar note, if a driver doesn't make it to the line in time for qualifying, they lose that qualifying run. If a driver doesn't make the start line in time for their battle, the other driver is sent on their run to gain a 30-0 advantage.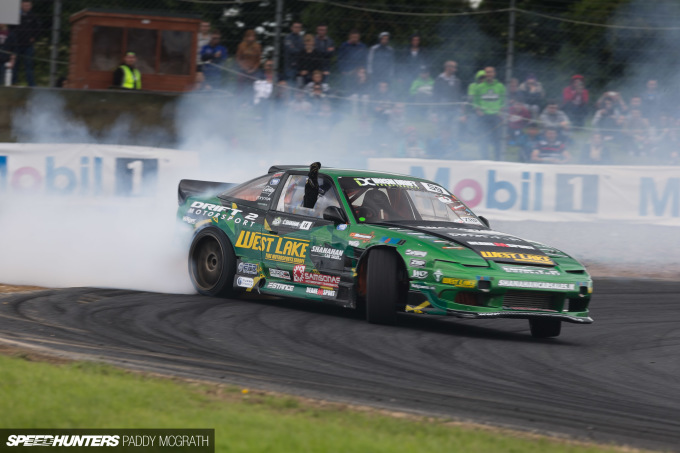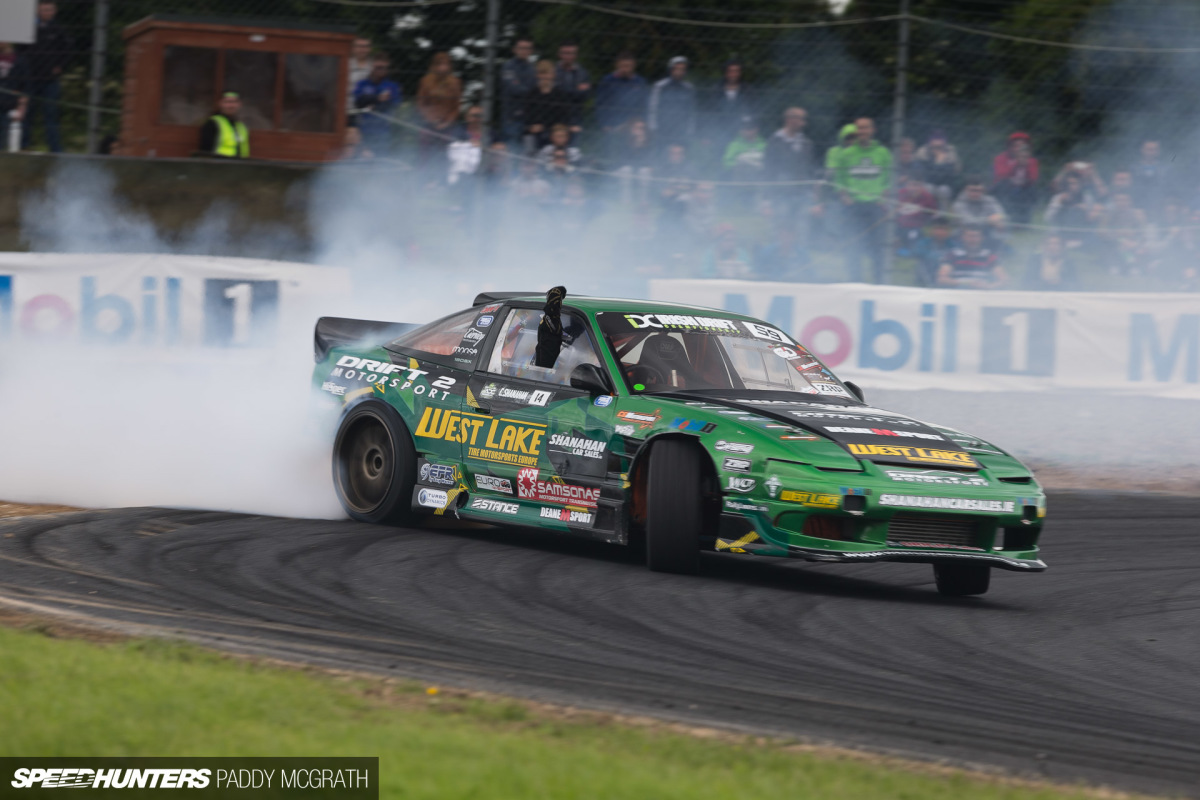 2017 will also see the introduction of 'Drift Games', which will be used to fill the downtime between competition segments i.e. between qualifying and Top 32 battles. It's a novel idea where fans will vote before each event what Drift Game they want to see take place. There will be backwards and big entry competitions, drift limbo, drift parking and some others too. There will also be a Team Drift section, where five teams of four cars will run off against each other. This section has been added purely for entertainment value and ensures that from the minute the track goes live, it stays live all day. The Drift Games will take place before the Top 16 in order to get the crowd hyped, further evidence of the emphasis Egan wants to place on the entertainment value of drifting.
These new rules are just some of those which are to be announced in the coming two weeks, but even on their own they have the potential to have a huge impact on the motorsport. They are simple and in some ways obvious rule changes, but by limiting drivers to one set of tyres per battle, for example, having 1,500hp will become redundant if you've run out of rubber after one run. The rules encourage cars focused on reliability over outright horsepower; they reduces costs for the teams involved, as a car can only use an absolute maximum of 10 tyres during the Top 32. All of a sudden, the underdog might have a chance again.
By replacing OMT with OMR, they've introduced really interesting mind games into the equation and certainly an air of unpredictability. They're replacing rules which contain so many grey areas with rules that are ruthless. They also want to grant drivers from other forms of motorsport temporary licenses to join the grid, to allow them to try their hand at drifting and to maybe appreciate that's it's nowhere near as easy as it might look.
Will they work? In the first IADC event, the Top 32 event time was reduced by 50 percent, so that in itself is already a huge positive for drift fans. There's no more sitting around looking at an empty track for most of the day.
As for the rest, we will have to wait and see…
Paddy McGrath
Instagram: pmcgphotos
Twitter: pmcgphotos
paddy@speedhunters.com