Tokyo Auto Salon has always been, and will always be about the tuner cars. It's impossible not to be captivated by the off-the-wall creations from Japan's best-known tuner shops, but it would be a mistake to skim past the manufacturer stands and see what the factory boffins have been cooking up. This year Nissan, Mazda, Honda, Suzuki, Subaru and Toyota all had sprawling stands within the Makuhari Messe exhibition halls.
For sheer square meterage, the Toyota group dominated the OEMs with Toyota, TRD, Lexus and Gazoo Racing all having independent stands, and before the doors opened to the masses on Sunday morning, I snuck in for a closer look at arguably the most important car the collective had on display.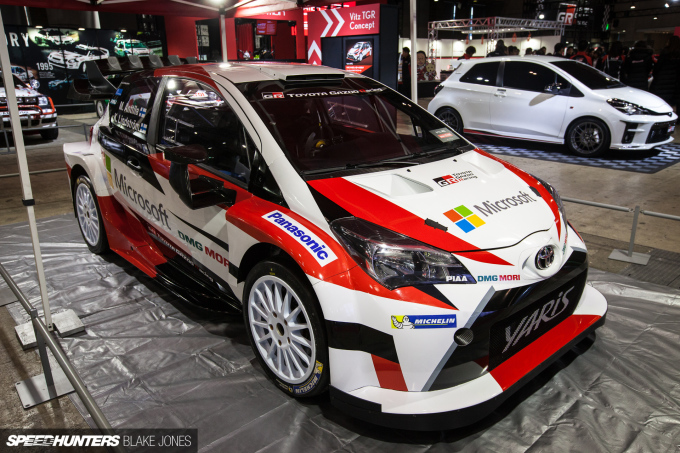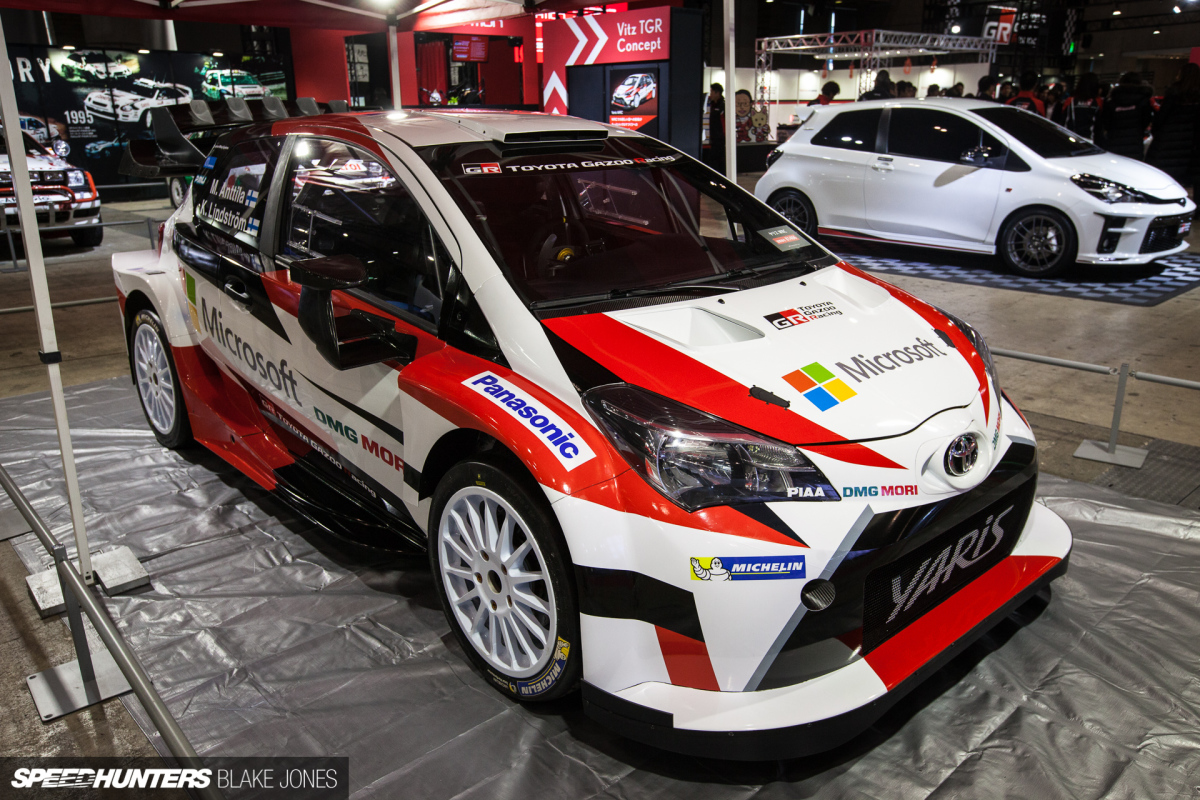 Rally fans would know that this past weekend saw the launch of the 2017 World Rally Championship with Rallye Monte Carlo. Admittedly, WRC hasn't really been on my radar for the past few seasons due to my perception of a lack of competitiveness (fun fact: it's been 13 years since the Driver's Championship has been won by someone not named Sébastien – Ogier won the last four, and Loeb the nine before that), but for the 2017 season there's been a significant shake-up to rules and vehicle lineup. I won't go deep into details here, but the cars are lighter and more powerful with more aero; VW has pulled the plug; and Toyota is back in the mix for the first time since 1999 (Citroën making a return too). All early signs point towards a more exciting season in 2017.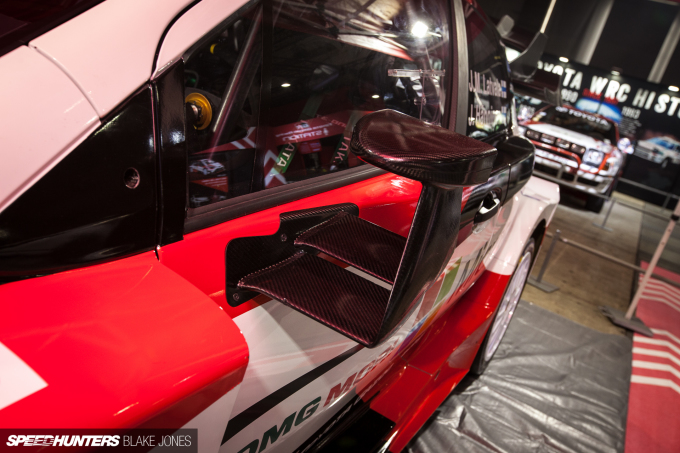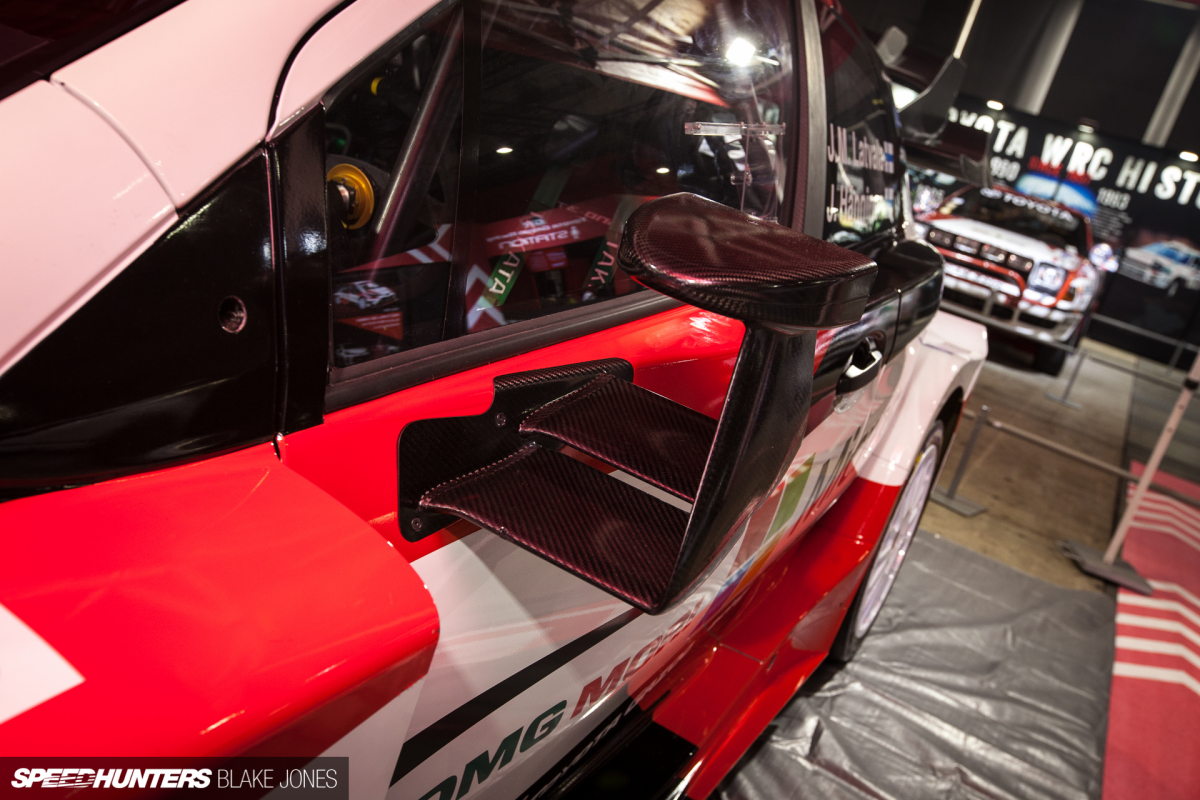 Keeping with the trend of using a sub-compact base car, Toyota's Yaris provides its name and styling cues to this custom built machine, but it goes without saying that almost nothing else remains from the production version you and I could buy from our local Toyota dealer. 380PS and 425Nm is delivered to all four wheels from a turbocharged, direct injected 1.6-litre inline four.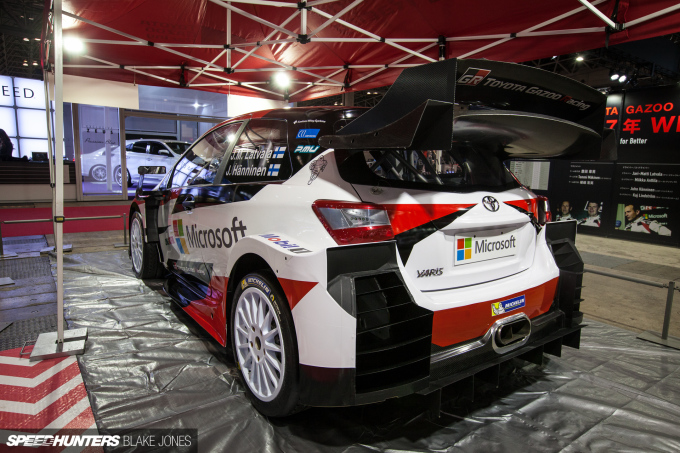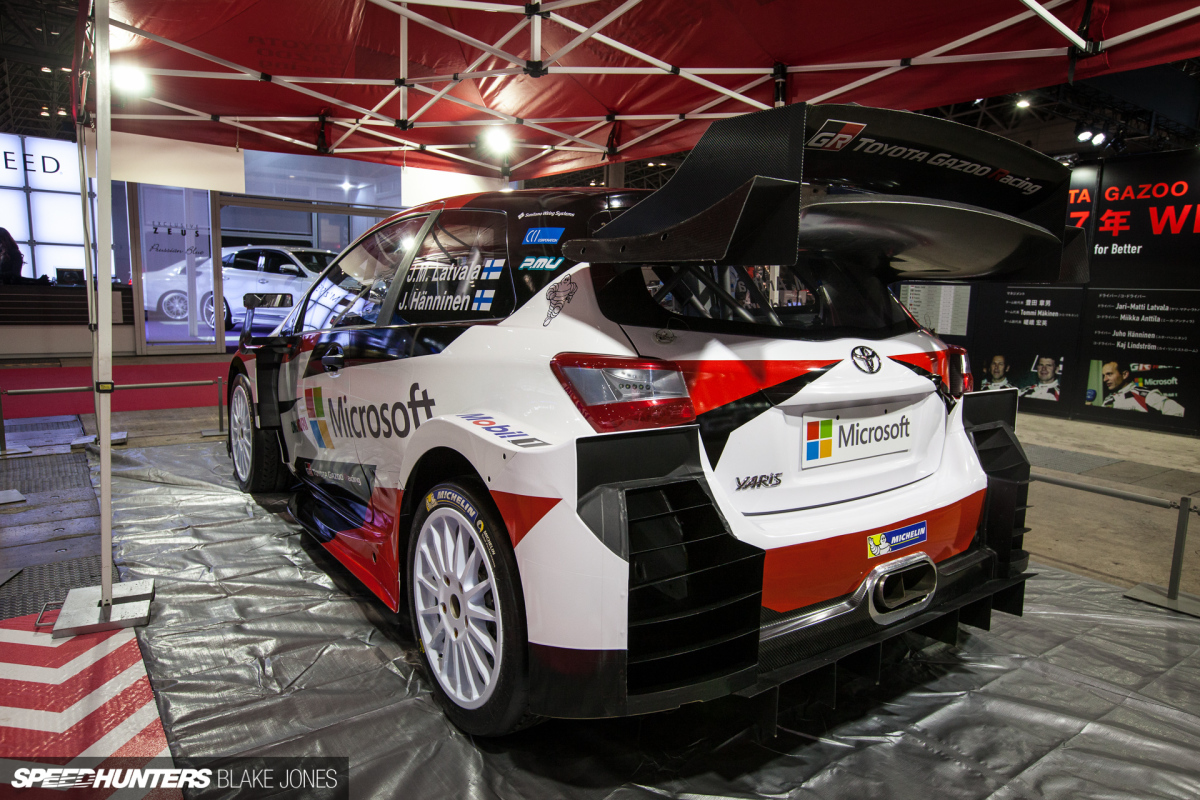 The car is being campaigned under the 'Toyota Gazoo Racing' (TGR) name, with the project being led by rally legend Tommi Mäkinen. TGR is an internal division of Toyota Motor Company, unlike TRD (Toyota Racing Development) in Tokyo which is actually a wholly-owned subsidiary. To complicate matters further, the car was actually developed by another subsidiary TMG (Toyota Motorsports GmbH) based in Koln, Germany. This is the same operation that was responsible for the company's previous successes in WRC back in the 1990s – using the TTE (Toyota Team Europe) name – and now builds and runs the pair of TS050s that contest the World Endurance Championship.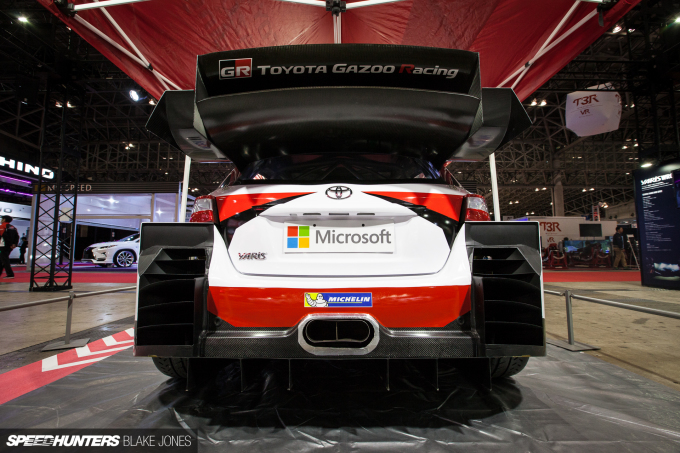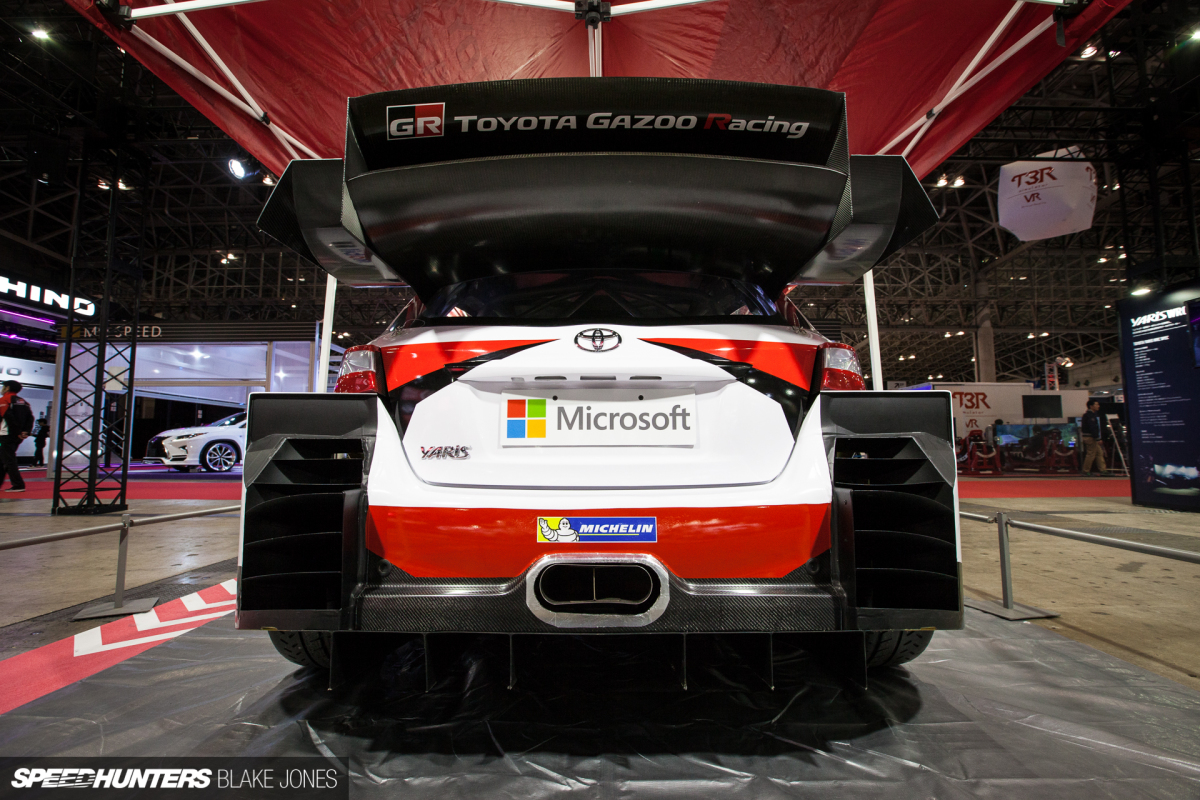 It seems the mix of motorsport brands was too confusing for punters (including yours truly), so almost all motorsport efforts from the Toyota family have been amalgamated under the Gazoo banner since 2015.
The name 'Gazoo' doesn't exactly conjure up images of speed and performance and leaves most non-Japanese scratching their heads, but it does reveal an interesting bit of Toyota history. Prior to becoming President in 2009, Akio Toyoda launched an internet business – think Yahoo! – called Gazoo.com. This venture was terminated in 2006 due to conflicting priorities, but Toyoda-san kept the name and applied it to any other 'passion projects' he was involved in. It's no secret that Toyoda is a huge motorsport enthusiast (even racing under a pseudonym in the Nürburgring 24 Hour race) – and his stated goal to bring the fun back to Toyota's product range is hinged on the development and racing efforts of this new performance arm.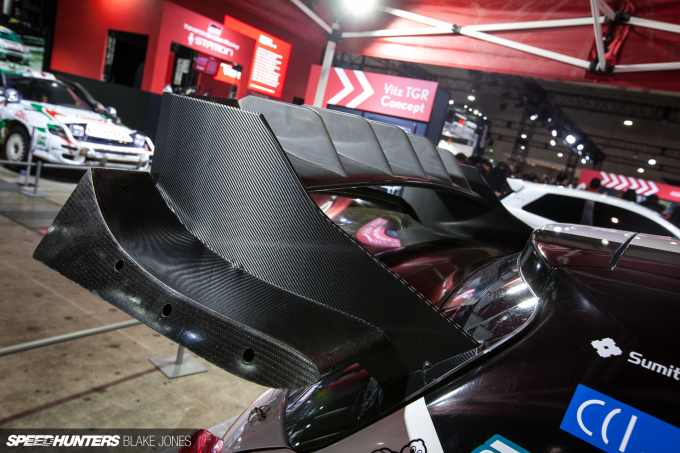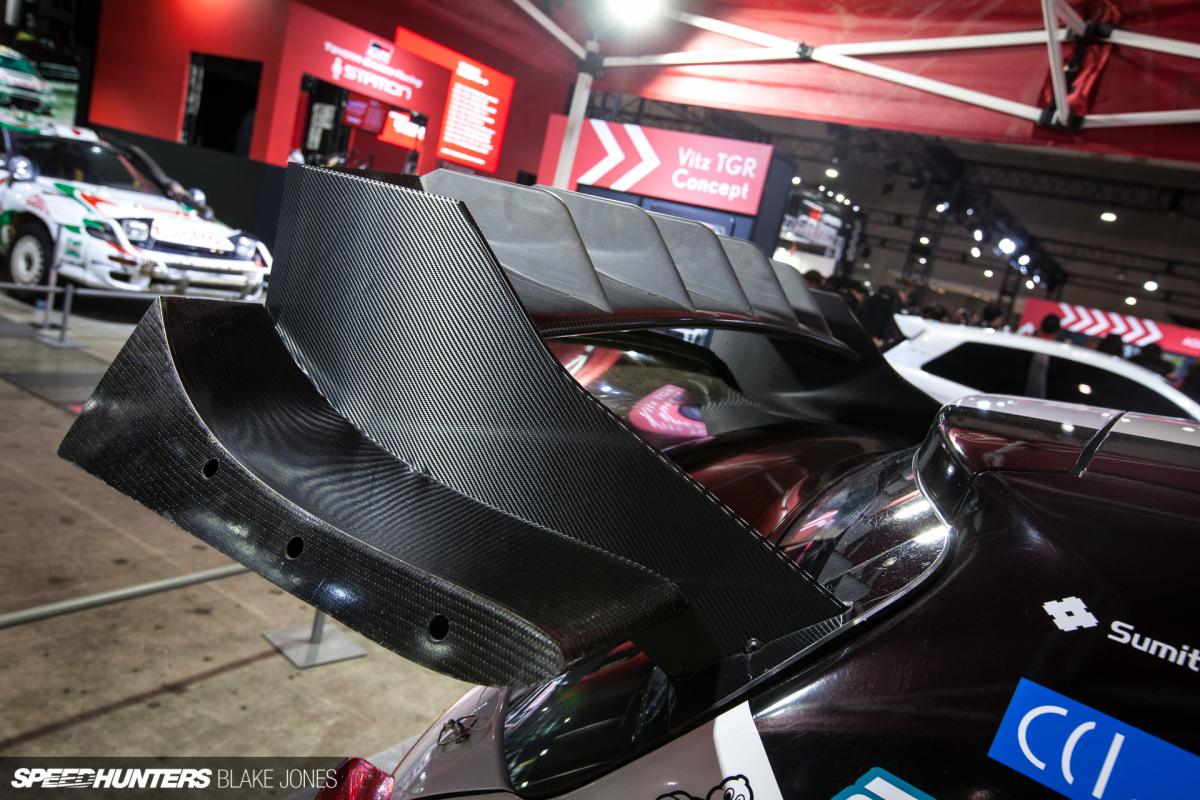 As can be expected from the ex-Formula One outfit, the intricacy and quality of the carbon fibre aerodynamic aids featuring on the Yaris is top notch, with the bare carbon rear wing and side mirrors stealing the show for me. It's just damn cool to see rally cars looking so aggressive again; looking at this car in person had me thinking back to the Group B monsters that epitomised the sheer insanity of top-tier rallying.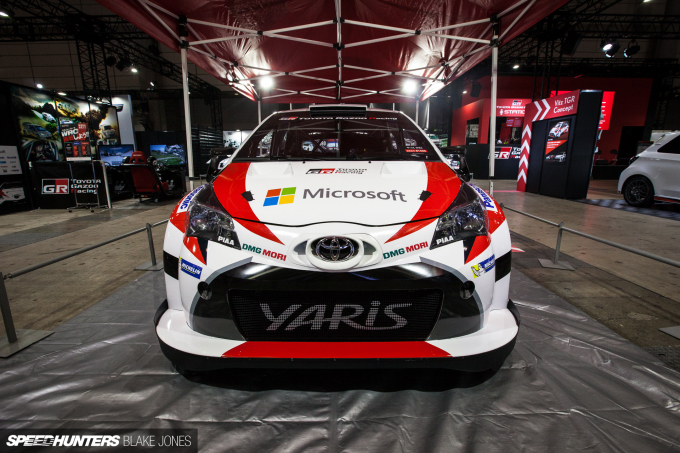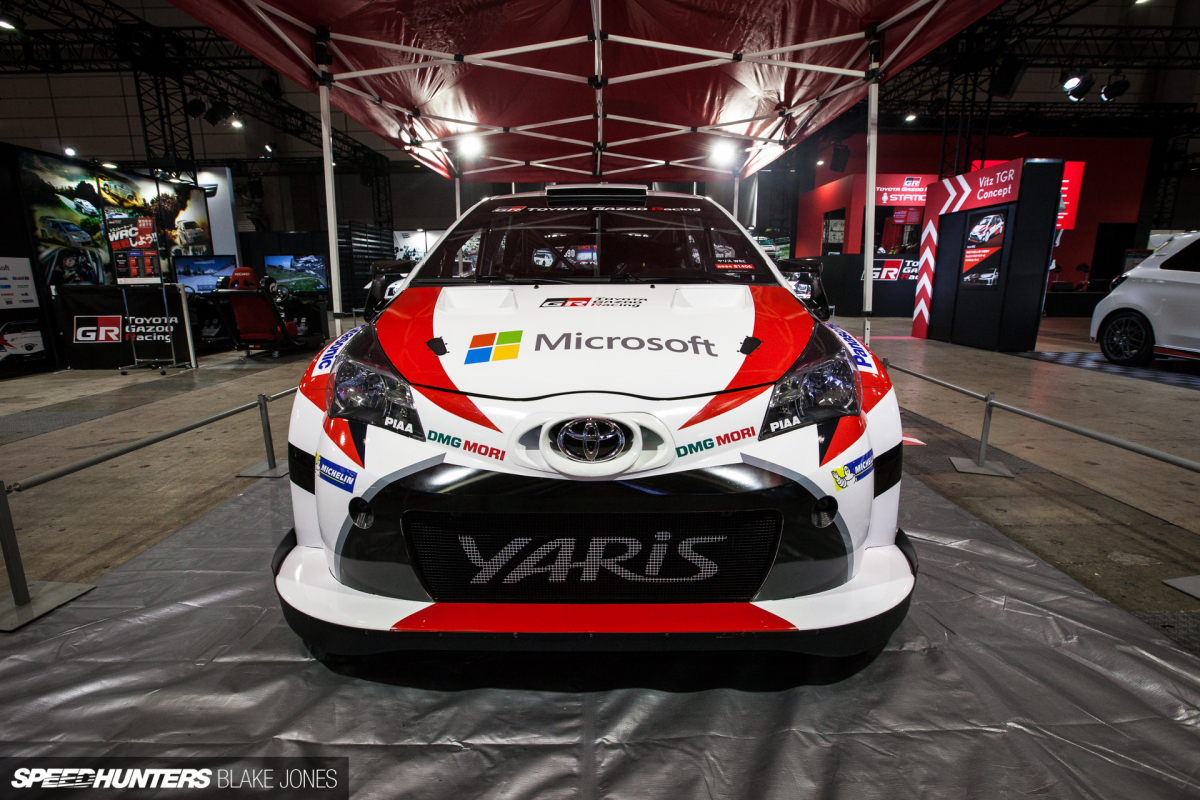 Best of all, it looks as if Toyota's renewed interest in motorsports is continuing to flow into product that all of us can hope to own. The Yaris hot hatch announced for a March reveal at the Geneva International Motor Show suggests that Gazoo-enhanced road cars, a fairly common sight on the roads of Japan, are set for a global rollout. If this is the case, we all win.
Video from the snow-covered mountain passes of Monte Carlo, where Jari-Matti Latvala brought the Yaris WRC home to an unbelievable second place outright on debut over the weekend has started to emerge: check out the footage.
Blake Jones
Instagram: blaketjones
blake@speedhunters.com