Smaller Is Better
I enjoy working out why I like certain things; if I can nail down a few attributes that attract me, I can short cut to other things I like using a few chosen identifiers. It's a simple theory really, like buying a burger at your favourite chain because you like the recipe or cooking method.
With that in mind, I really like Minis, old and new (MINI) style. They both have a place in my dream garage, the ultimate combination probably being a bike-engined, carbon-shelled classic and a heavily modified 2010-ish Clubman.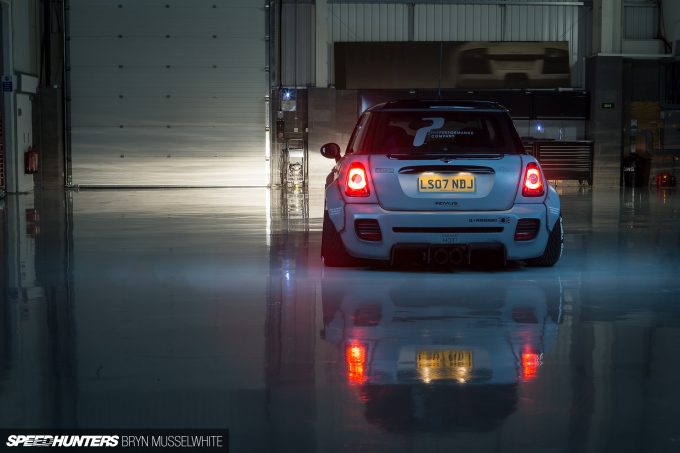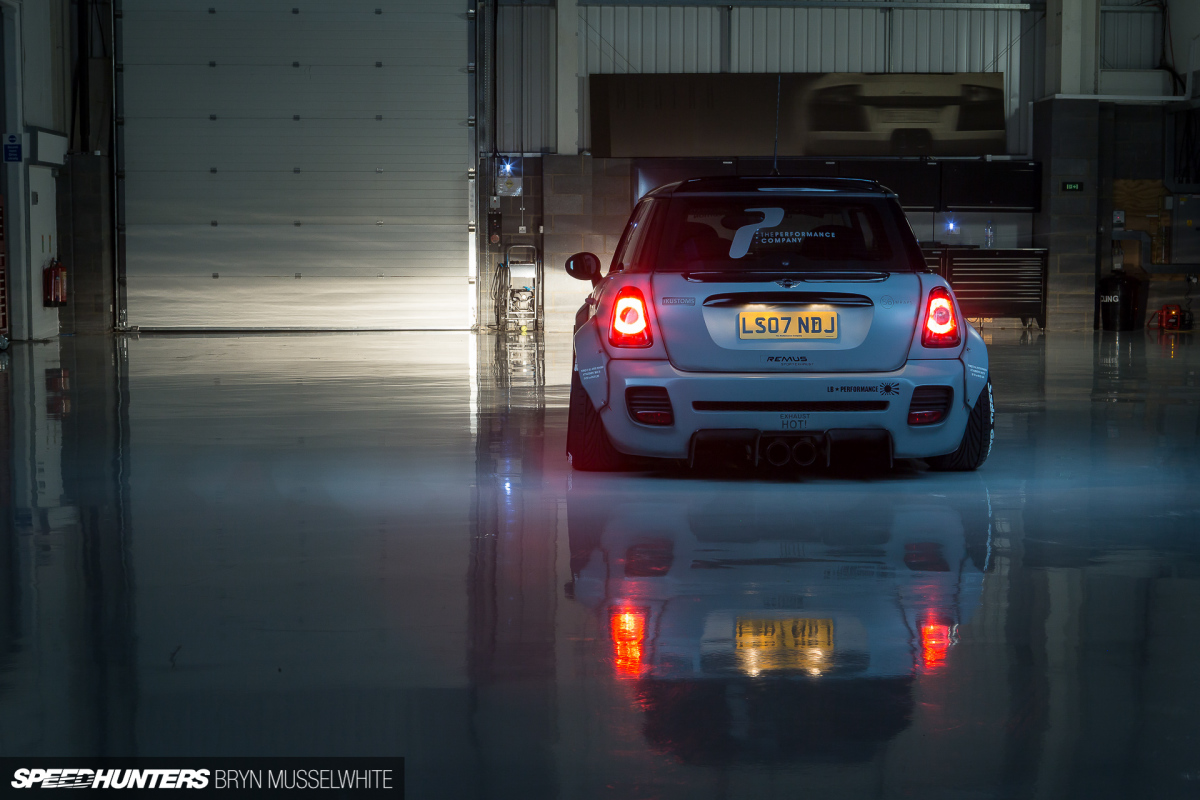 I like the way they transcend social groups, look good parked up outside a takeaway or Michelin-starred restaurant, and the fact that everyone looks right getting out of one. They're one of the very few cars that can be owned by anybody and feel right at home.
Over the years I've ridden in or driven one-offs built for fashion brands, race teams or just manufacturers special editions. In one of these car you might be popping out to the shops or thrashing in the Dakar Rally, so is that why Liberty Walk's latest creation is based on the MINI? Possibly.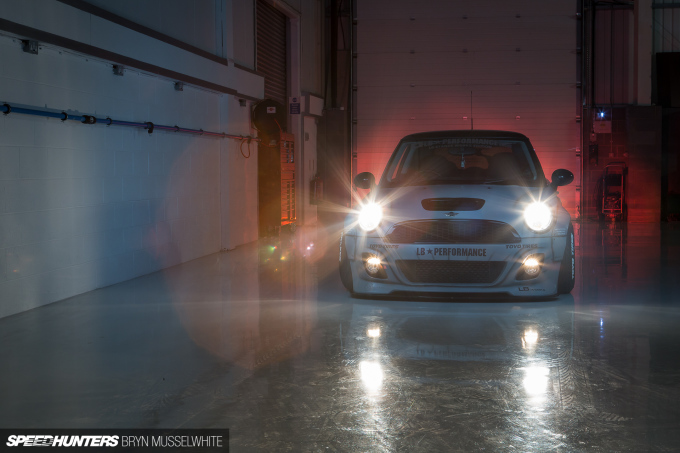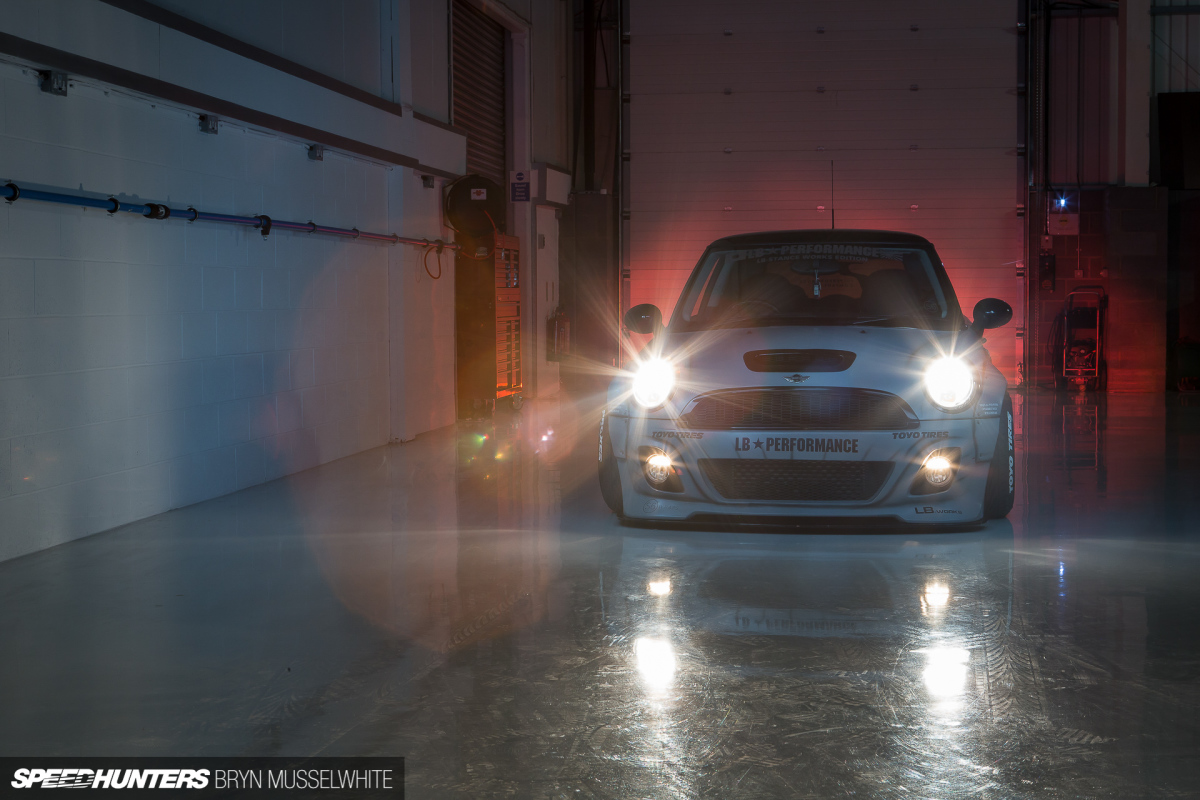 Kato-san, whom I met at SEMA in 2014, is a clever man. He's also an insanely energetic and enthusiastic person. Whether you like his style or not, he does what he does with passion, and that counts for a lot in my book.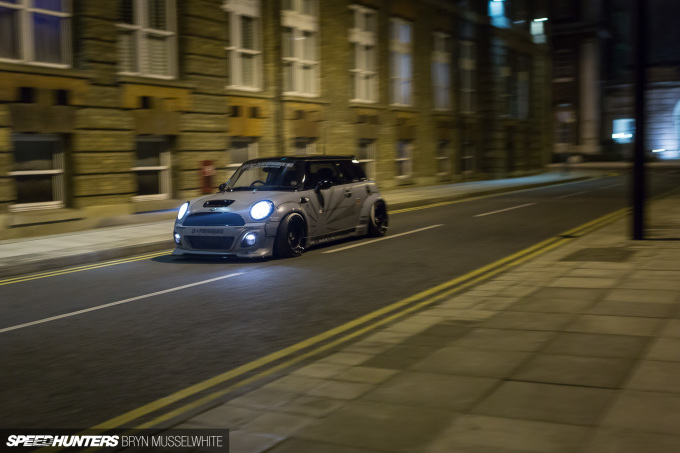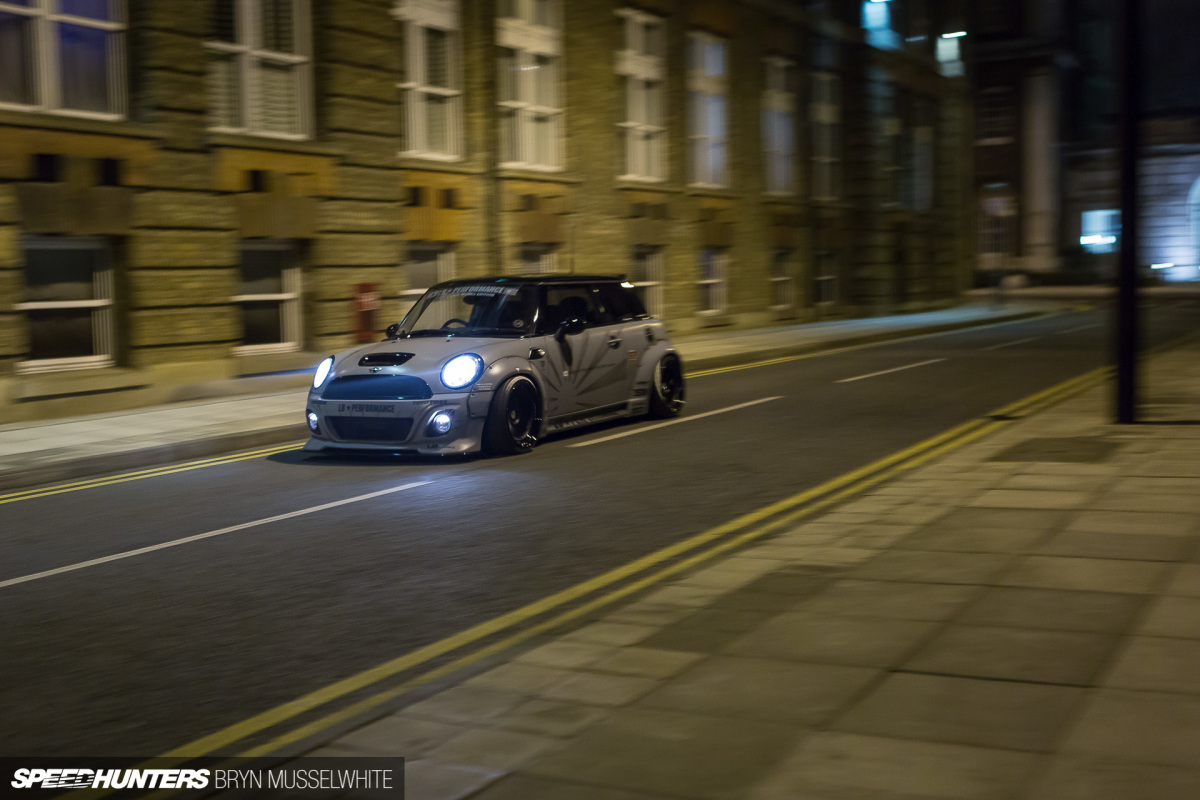 So when I first saw this MINI in the UK, I liked it for a few reasons. First up, I'd seen pictures of the LB car in Japan, and here was one in my own backyard! Even with the incredibly privileged access we get as Speedhunters, seeing something in the metal and getting to properly take in the proportions instead of interpreting them through somebody else lens is something else (yes, I appreciate there is an irony writing that!). I still get a huge buzz inside from encountering something fresh for the first time.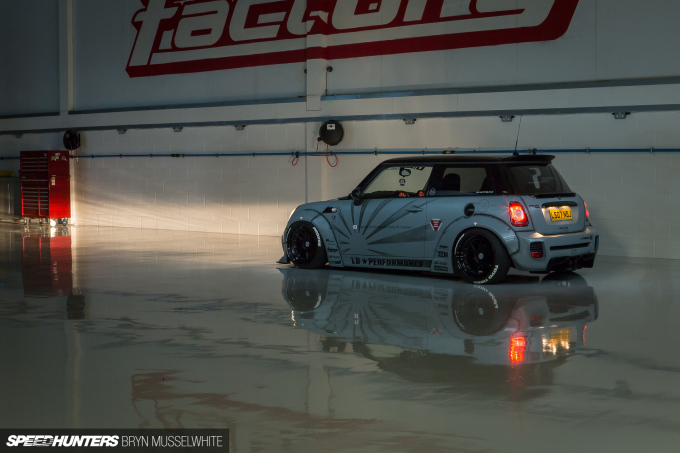 Then there's my appreciation of the MINI. Going back to that, I used to write articles for a long-closed magazine called Go Mini, that specialised in the new generation. I've done 1000s of miles in all different kinds, from diesels to big turbo converted nutters. Street racing in Italy and driving across America really taught me to appreciate the simple package, the great handling and the potential to do whatever you want with them. I'll admit at first I wasn't a fan, but as time passed I realised the new MINI was a reflection of a changing world. BMW moved on with the new design and really nailed it so well. Compact and comfortable, great handling and a wide range of spec to choose from.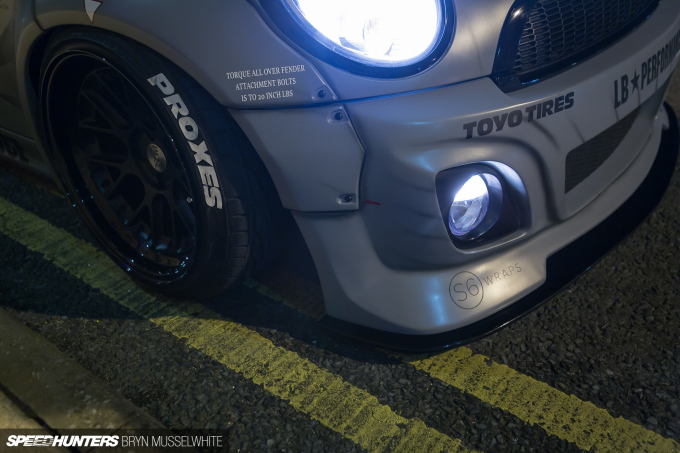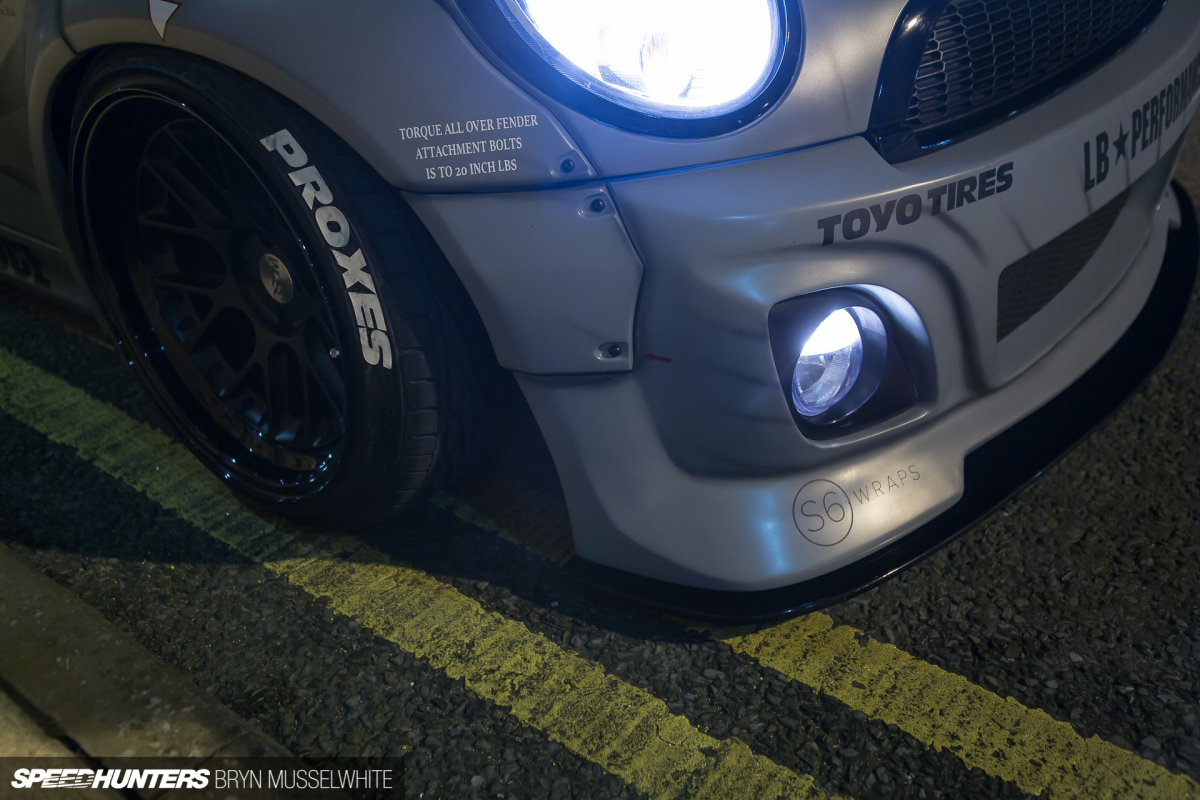 First Up
Being the first in Europe, this one is a demo car for Liberty Walk's licensed distributor, The Performance Company (TPC). I've known James Pearman from TPC for a number of years, so it was pretty easy to find out more. Plain and simple, I wanted to shoot the Mini; some cars make you feel that way.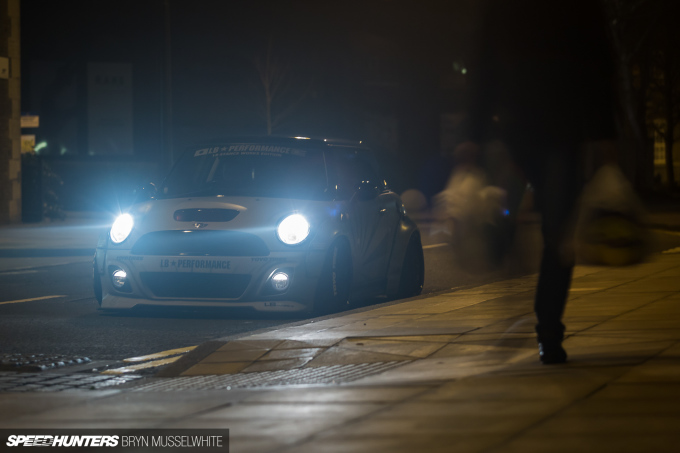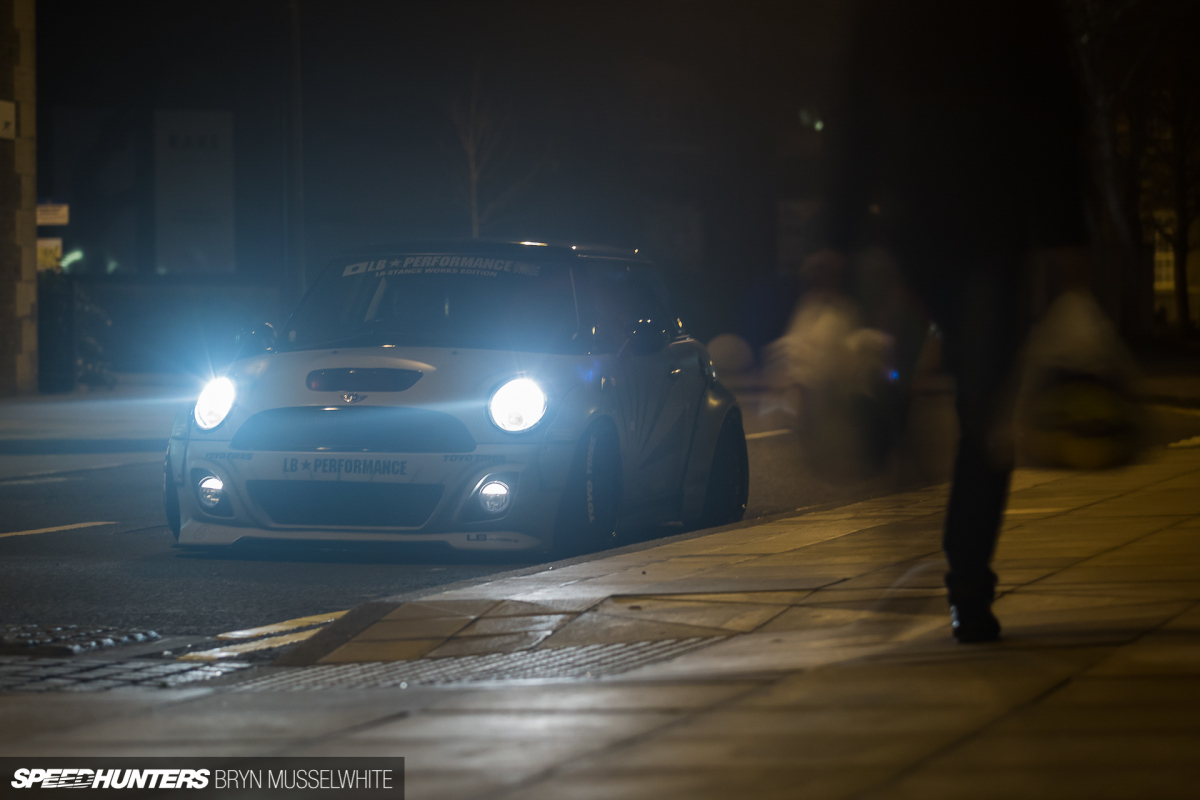 For every penny I pour into my Volvo project build, I sometimes find myself looking back to a simpler spec when I could jump in something cool and go for a drive, just for sh*ts and giggles, you know? It's easy to get carried away with a build, but what we have here is something visually impactful and relatively straight-forward to put together. In the bigger scheme of building a car to stand out, it also wasn't that expensive to achieve.
Of course, it's all very well me banging on about why I like it, and I genuinely do, in a spaceship-coming-in-to-land-next-door kind of way. But this shoot and article is so much more than my musings.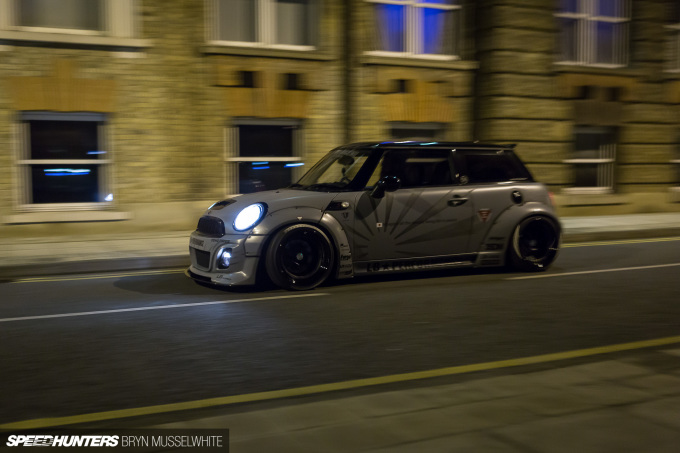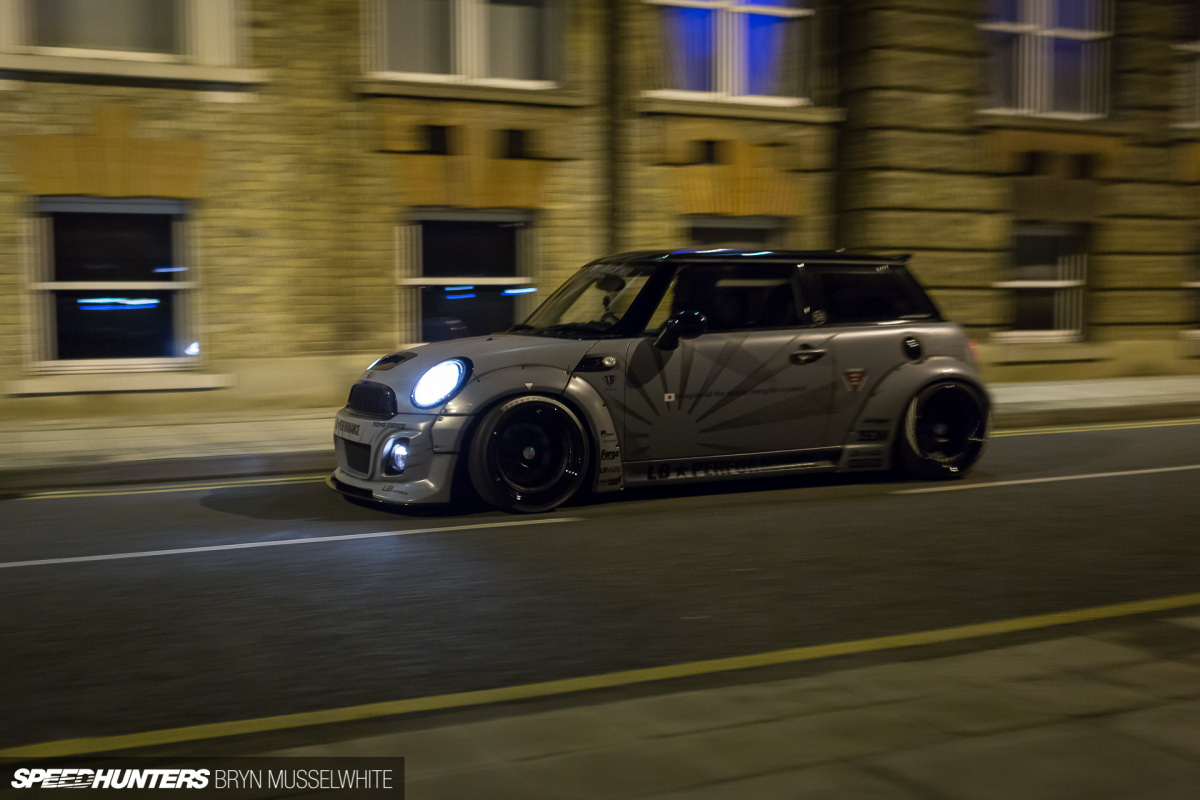 What I really wanted to know is why a MINI? In a line-up that features Lamborghinis and Ferraris, why choose did Kato-san choose a MINI to represent his LB brand?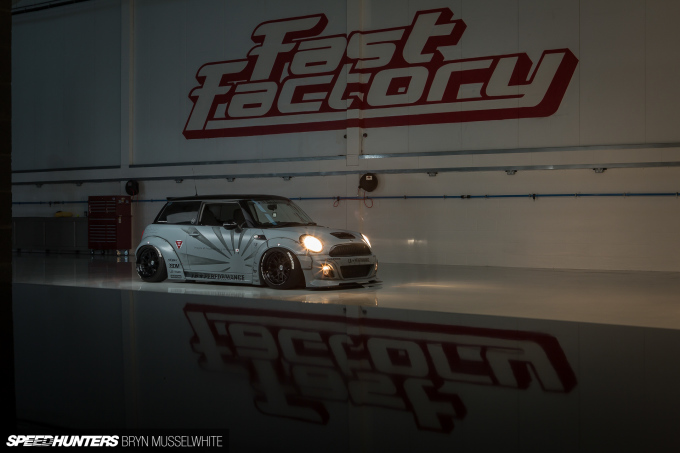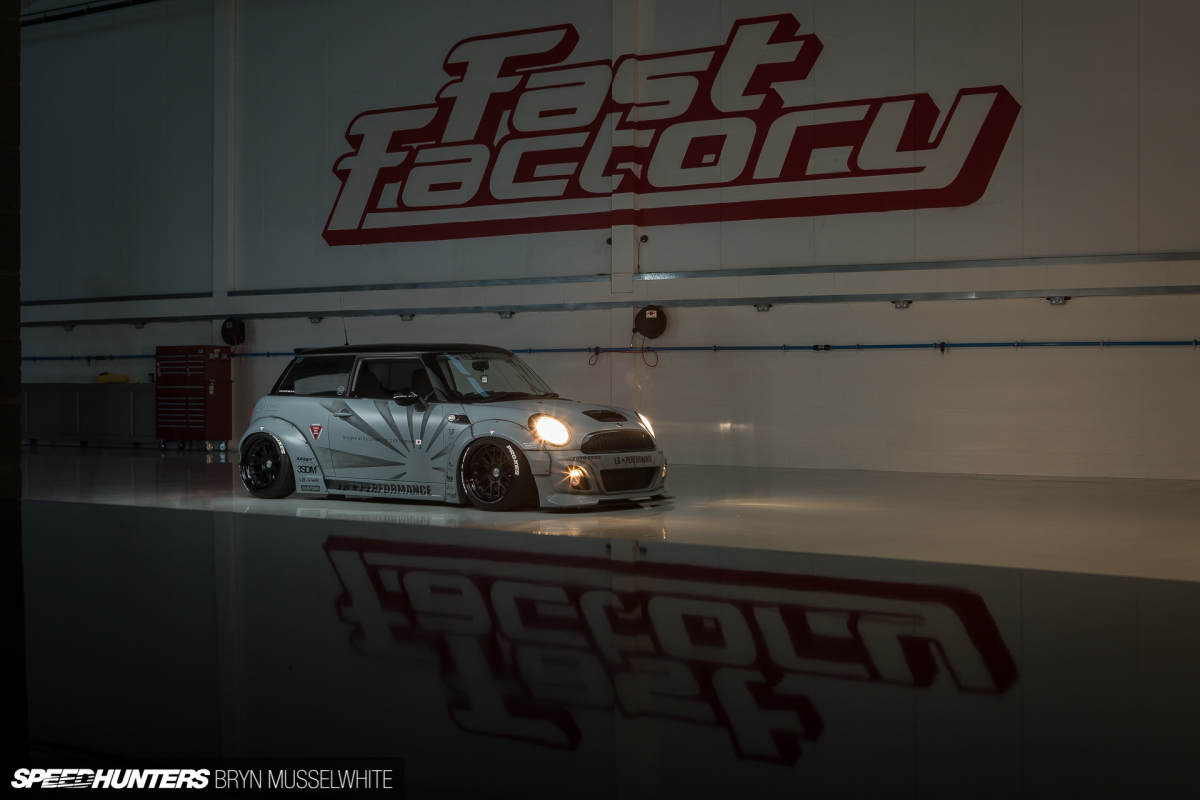 We put together the shoot to coincide with Toshi from Liberty Walk coming to London a while back. That's where Fast Factory is based, a massive outfit that puts together extremely high-end cars for wealthy clients. Trev Kay from FF set the tone and made us all laugh as we went location hunting in a brand new stretched Mercedes limo.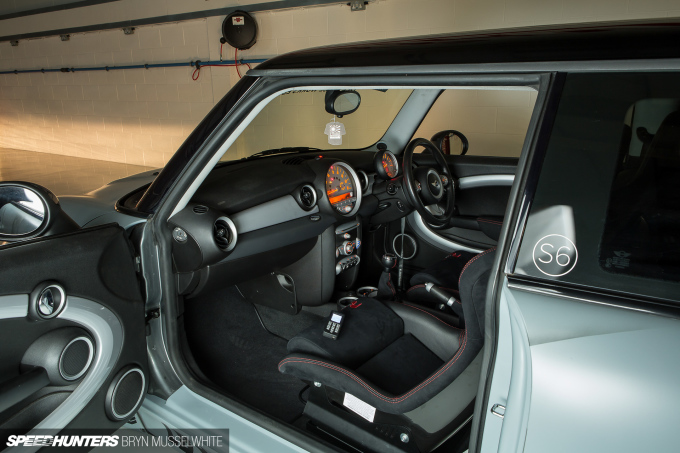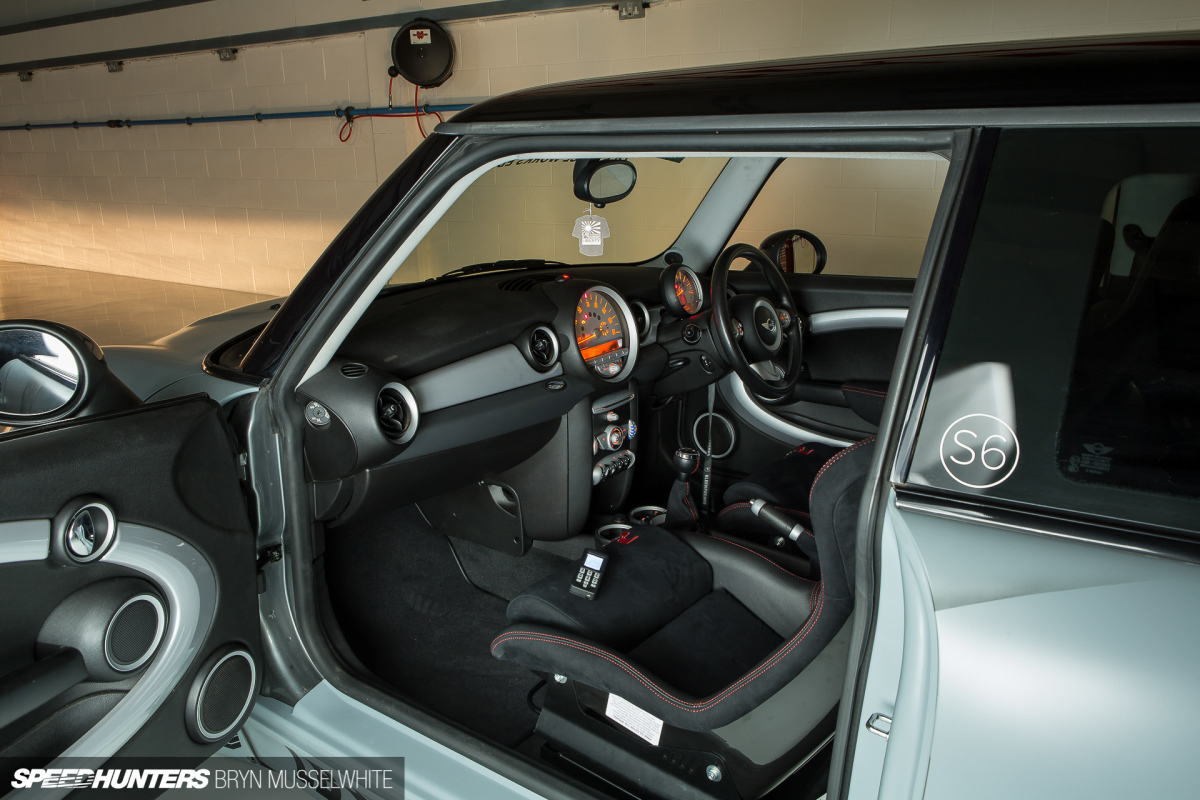 Shooting in the sanitary Fast Factory workshop allowed me to take the details of the kit in. The first thing I've always thought is, that regardless of whether I'd do it to my own car, Liberty Walk kits work very well with the factory metal.
Ask & You Shall Be Answered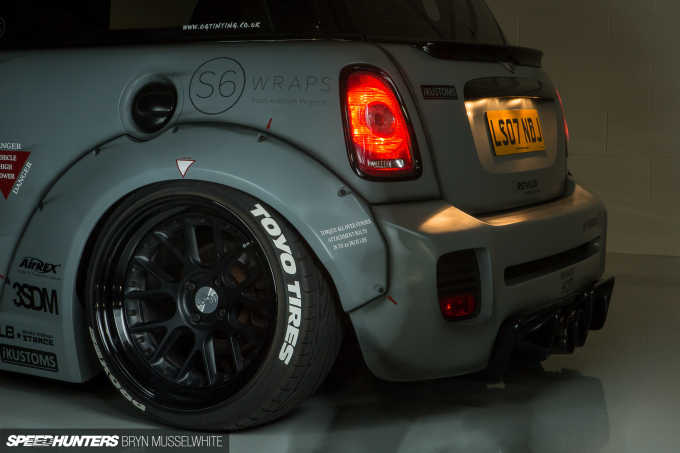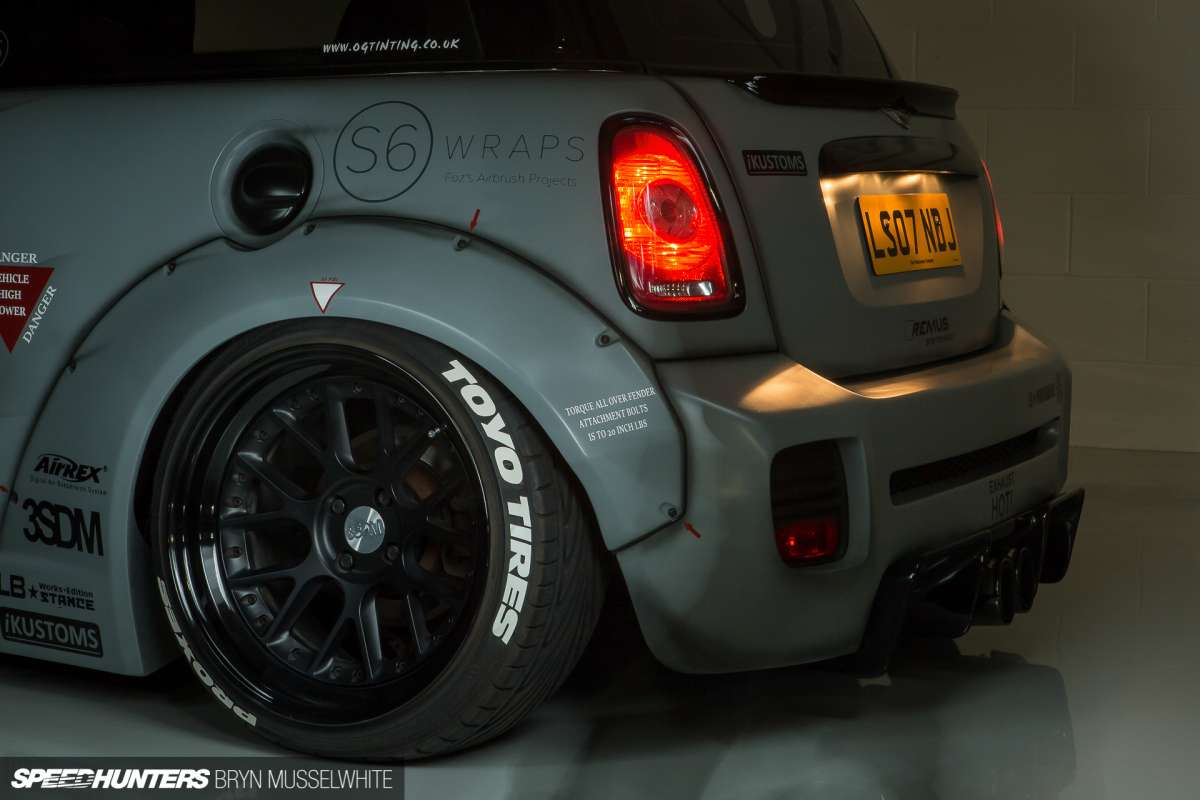 I think that's because Kato-san is a car guy, which you can't fake. So we fired up the internet and asked a few questions after the shoot. Kato said, "I know brand new things are important, but old culture and history are important for me too." It's easy to forget we all started somewhere, but it's usually way back in the roots of your own home country's car culture, pulling money together and building the best you can. Dino sums up the root of Kato's passion right here.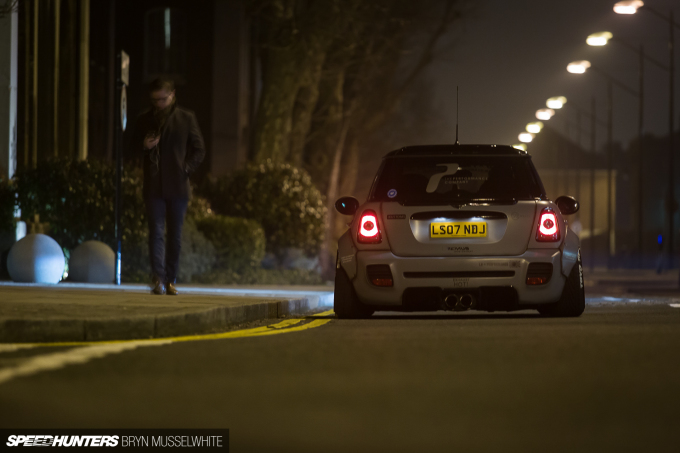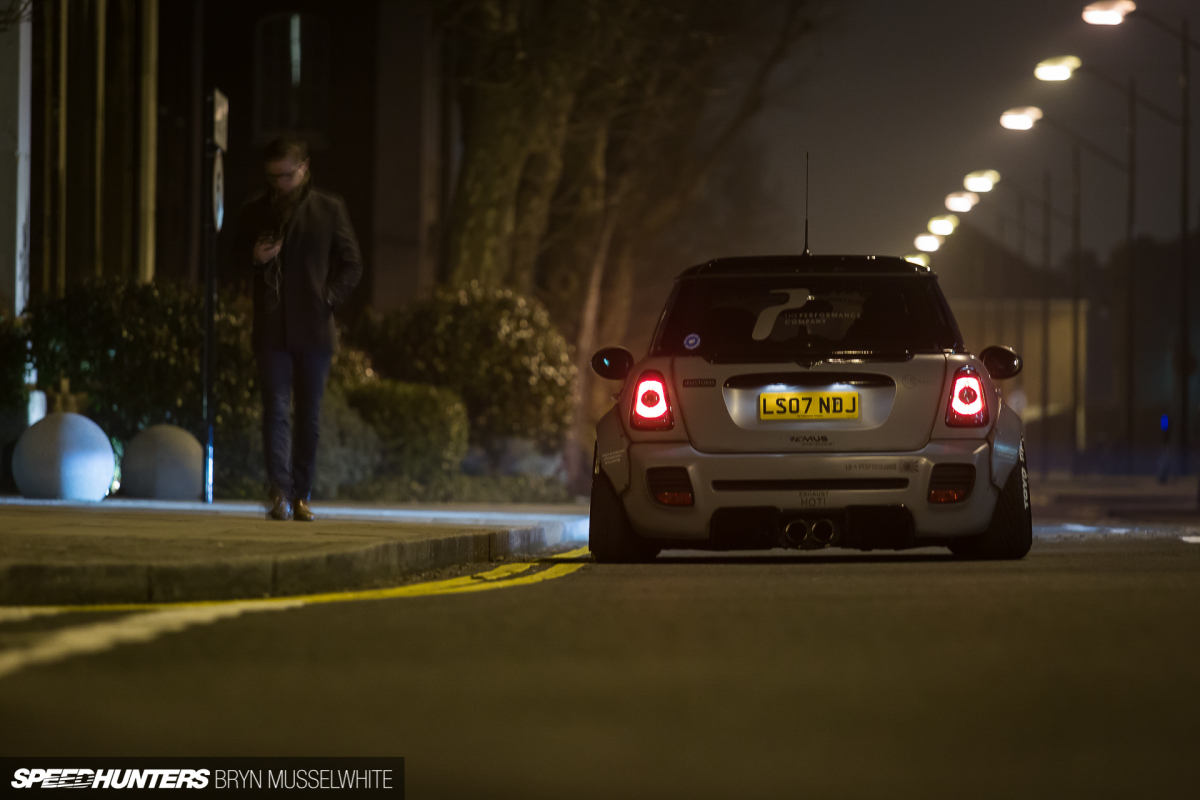 You're famed for high-end supercar  modification, so why choose a MINI then? "I wanted to show a true older style with a Liberty Walk twist for young people. We have the bosozoku style in this MINI and the classic Mini style too. I don't care whether it's a super car, expensive car, old car or cheap car, every time I choose a new model to work with, it's because it's the best car for Liberty Walk. That's it."
It strikes me that Kato-san is successful because he has a global perspective on life. Yes, bosozoku is a Japanese genre, but it's based on works race teams who met street gangs at an amazing candy-hued, airhorn-blasting, rebellious mega party. He's pretty liberal with the influences, and this is why I think I like his signature wide-fender treatment. I like bigger wheels, race cars and the way an arch sits down over the top of the tyre. Those are my identifiers.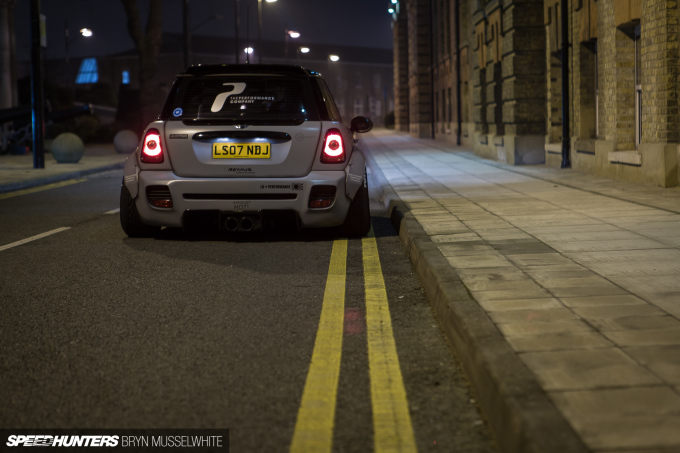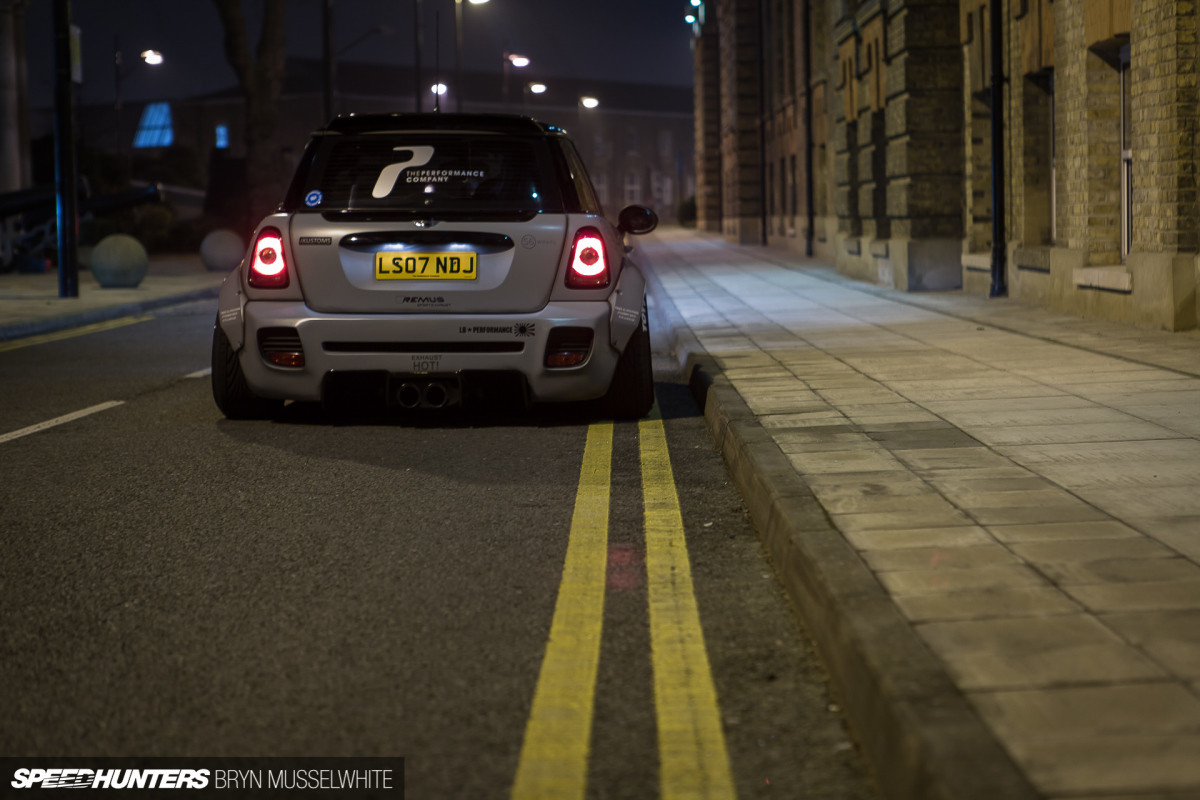 Kato-san has Europe very much in his mind, "I want to share tuning culture with younger people all over the world. There are many big brands like Mansory and FAB design in Europe, but we are thinking of many new products which young people can afford. I hope young people begin to like tuning culture and car culture more and more."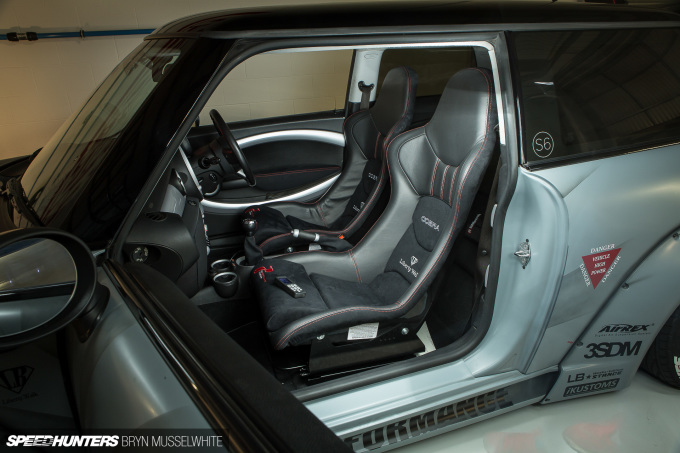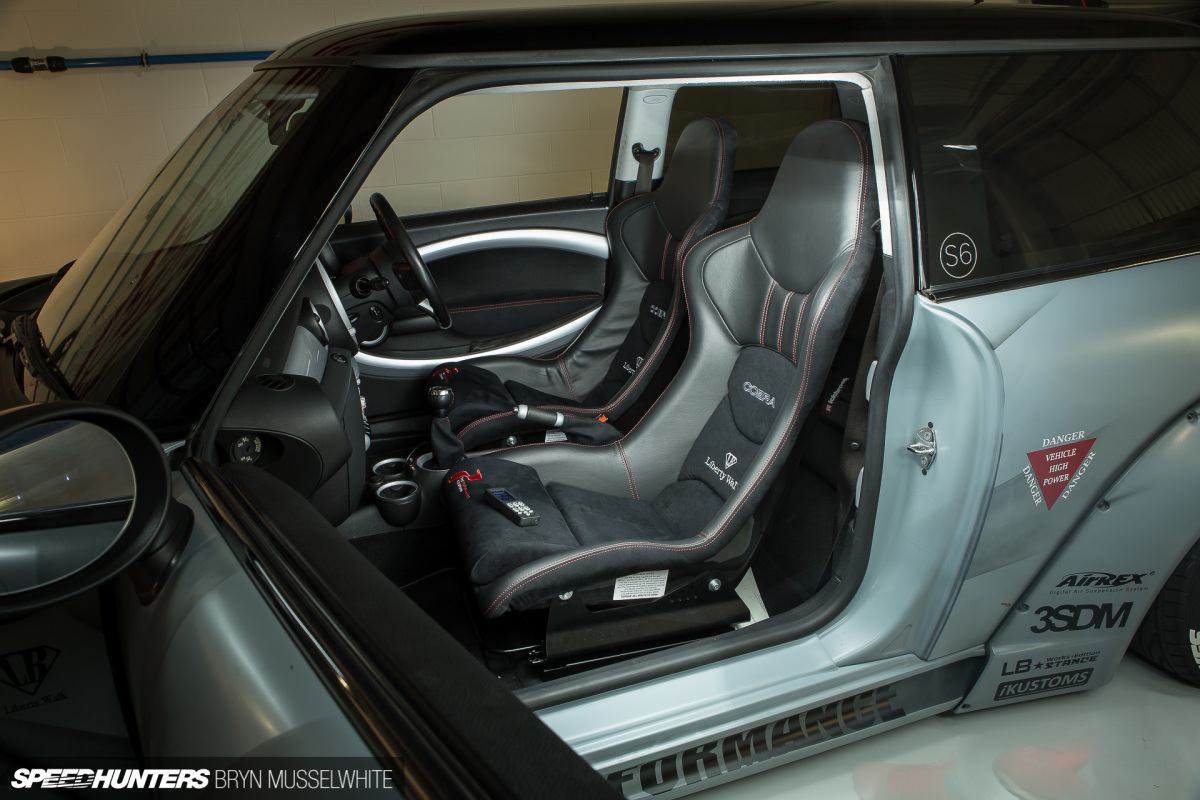 I think that last wish is a given; people will always gravitate towards something that gives us freedom. Whether that's a bog-stock banger, which takes away from the family home for the first time, or it's the next step to where we start modifying it, exploring our own individuality.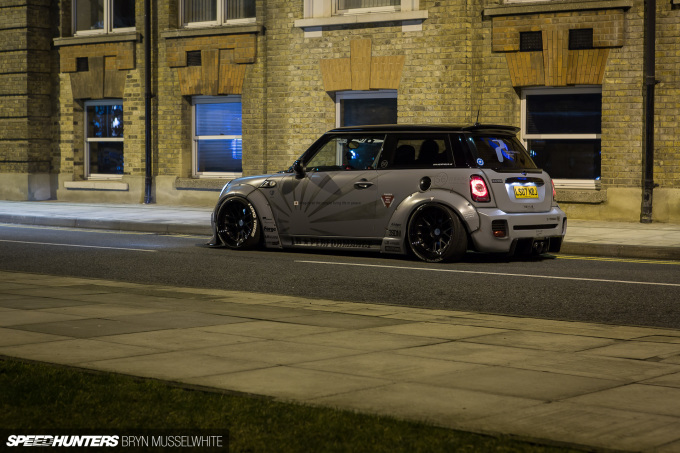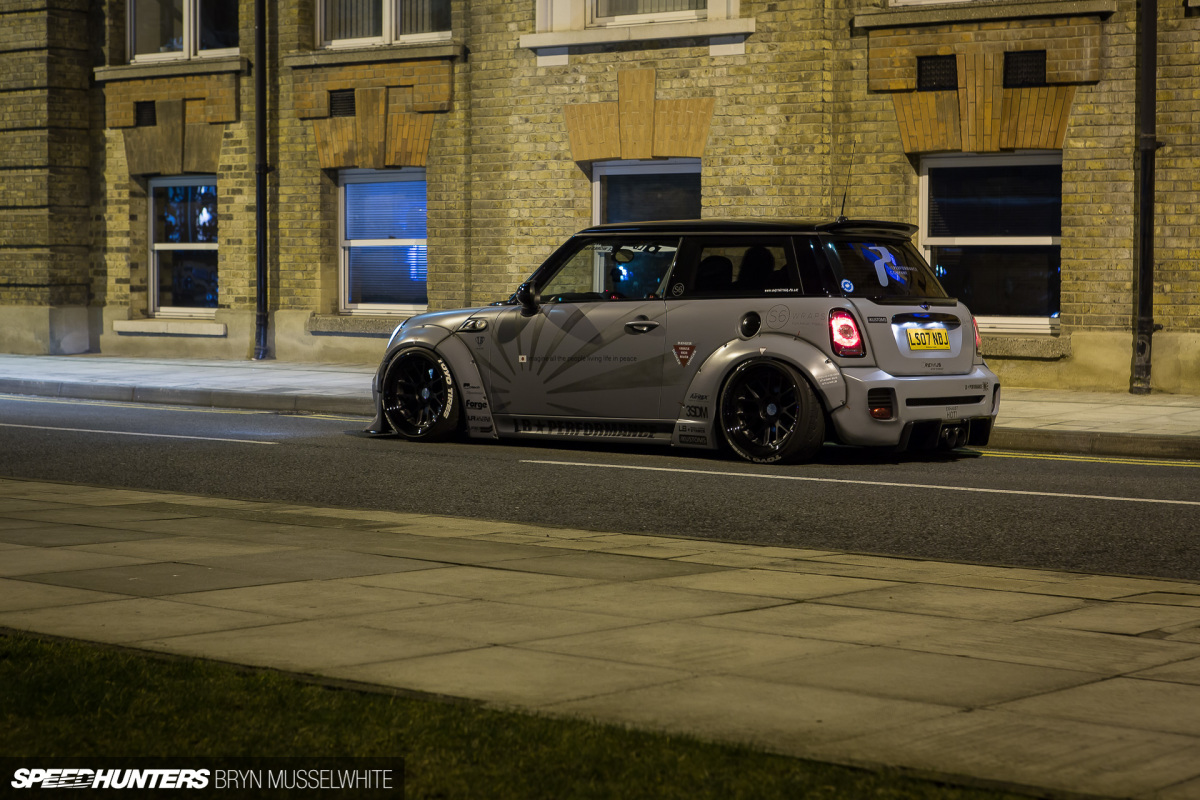 My musings aside, now that I've spent some time with the TPC/LB MINI, I like it even more. On the cold dark streets of East London, it mixed in perfectly sat down on its air suspension; it's a global blend of styles.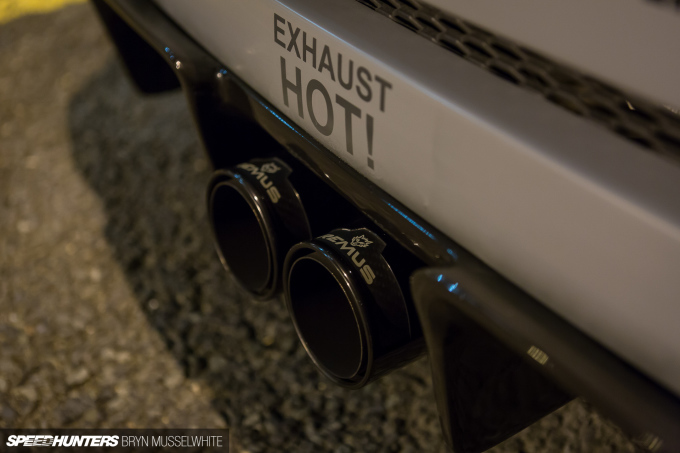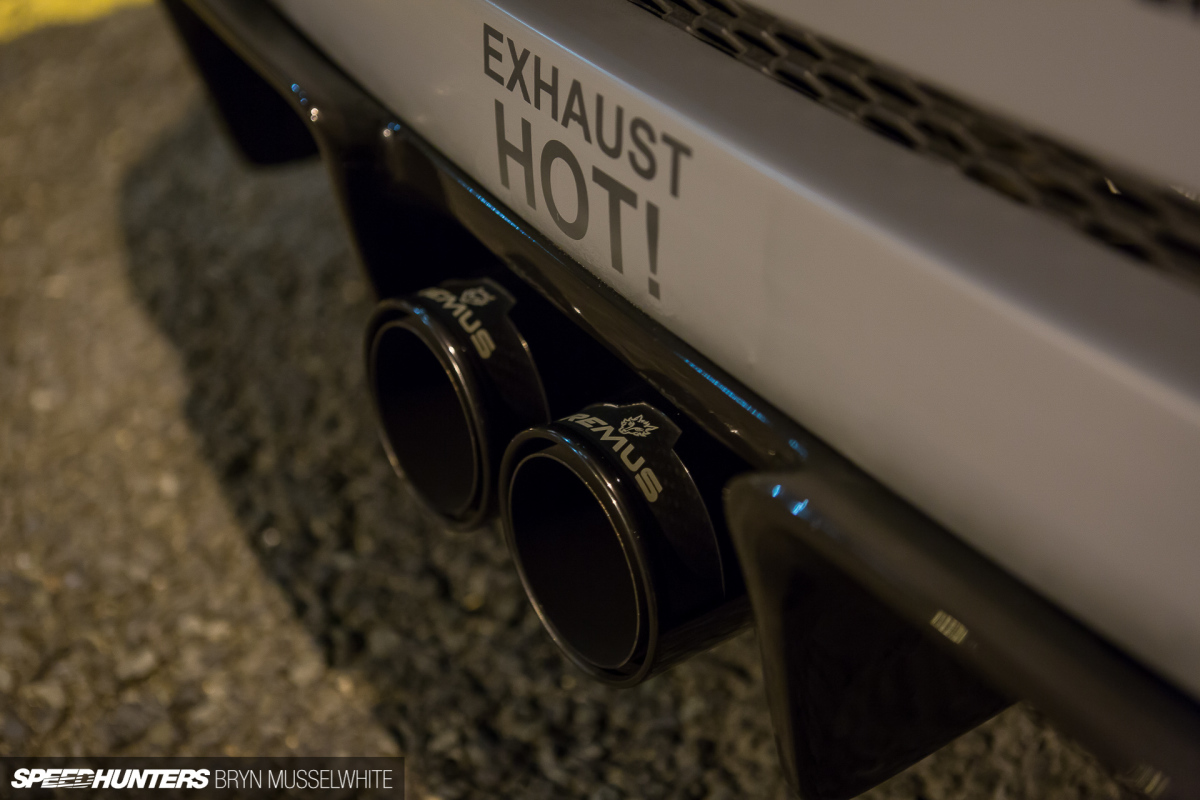 It's pretty badass aside from the kit too; with a name like The Performance Company, it's no surprise that the modifications go past the LB kit. Along with the air ride, this car was a development mule for UK-based tuners Turbo Technics, a long established specialist with some very cool cars in its past. The TT hybrid turbo has a Pipercross high-flow filter helping it breathe, some Forge hardware keeping the boost under control and cooled, and as you can see, a Remus valved exhaust with black tips.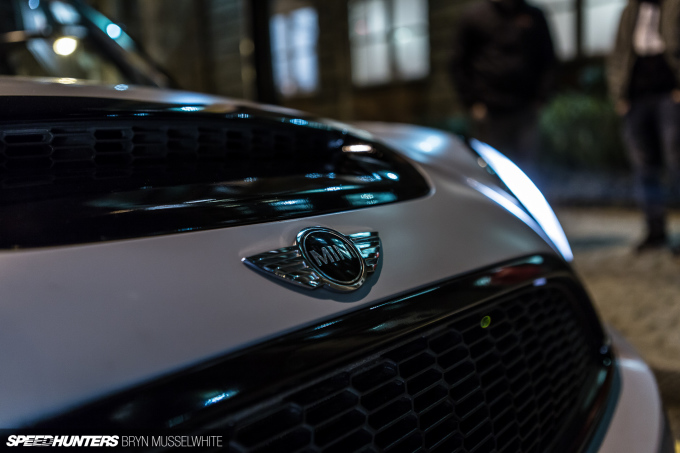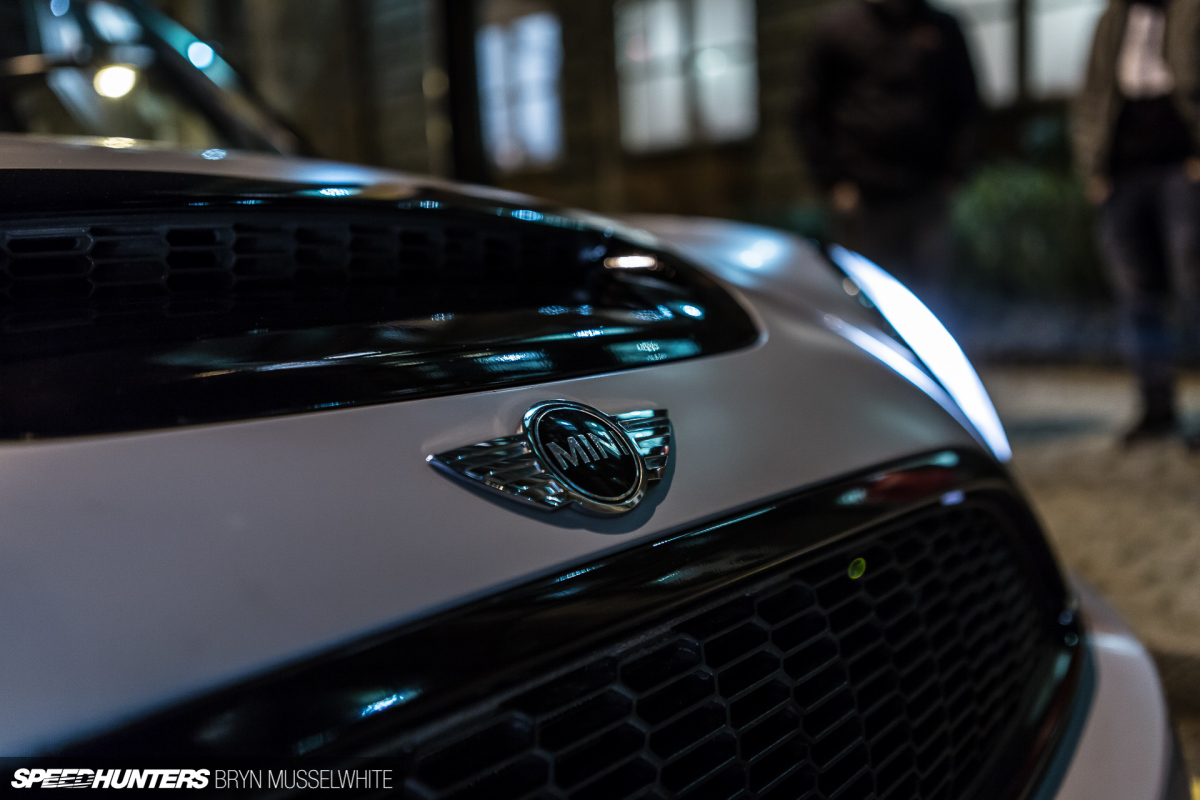 So yeah, I'm a fan and I know why. Now I just need to work out how to modify the kit to fit a similar aged MINI Clubman wagon, because that's another thing I like: long roofs.
Viva la freedom. This is Liberty Walking.
Bryn Musselwhite
Instagram: twospeedbryn
bryn@twospeed.ltd
Cutting Room Floor