Expectations & Reality
I don't think that I ever really liked the XJ220. It should have been poster material for my childhood bedroom wall. It should have been the car that I aspired to. But it just never happened that way.
To be honest, I've never really had any strong feelings for the car, either way. It was just one of those cars that existed in a vacuum for me. The F40? That was my car growing up as an '80s child, the car which did adorn my bedroom wall.
Throughout the course of my 30-something years on this planet, I only ever had one, single interaction with an XJ220. Driving from Goodwood to London on a summer's evening, I met one driving towards me on the narrow road near the famous UK venue. I will concede, that there have been few cars which can match it for first impressions.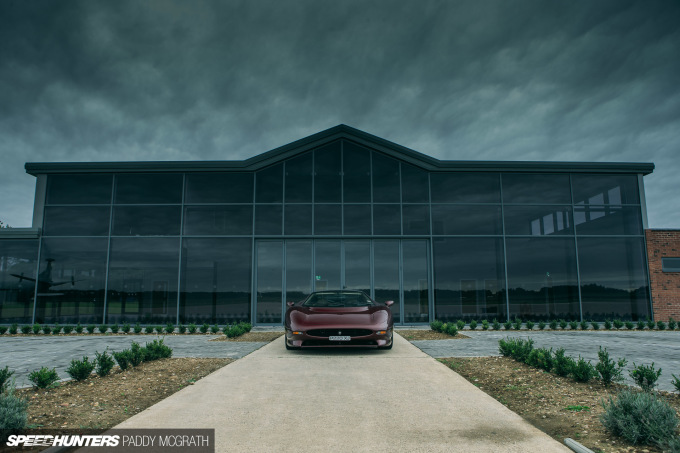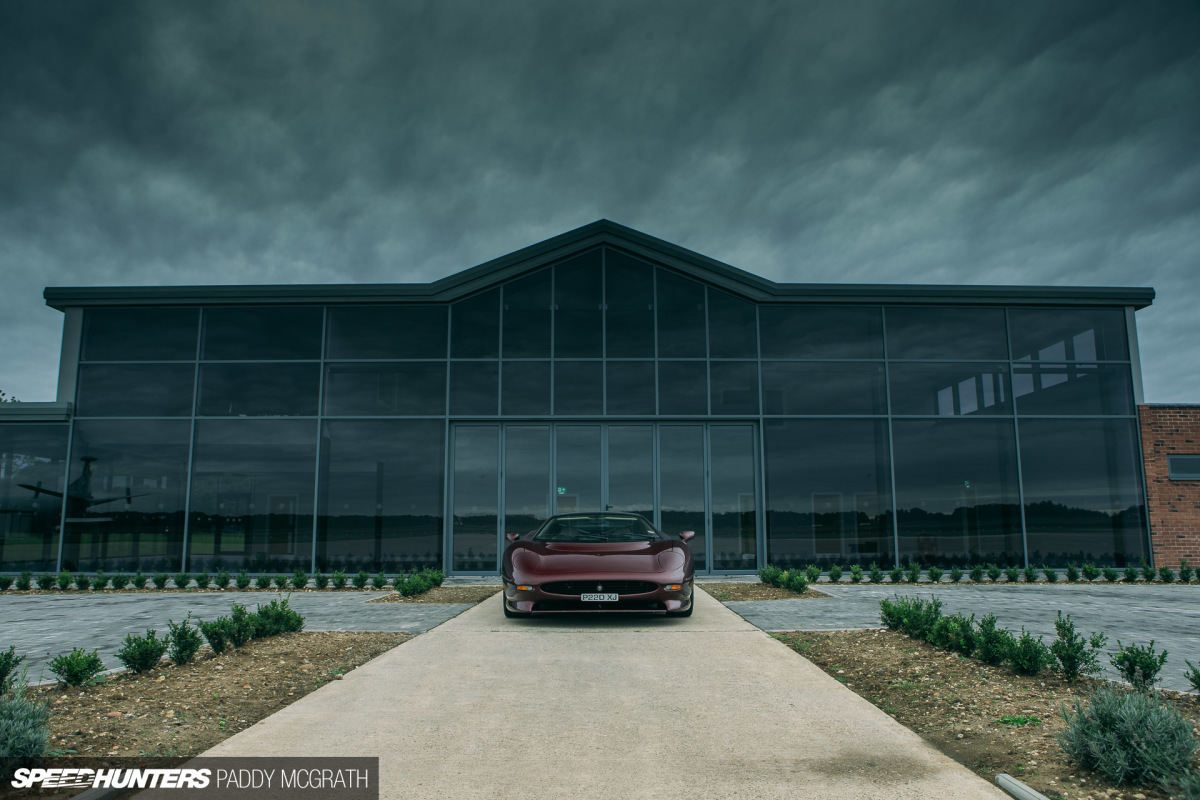 Late last year, I was at Bruntingthorpe Proving Ground shooting Max Marshall's bagged '58 Austin-Healey, when the opportunity to shoot an XJ220 presented itself. Typically, I would pass on shooting what is essentially a production car; it's difficult to find an angle to make an interesting story that hasn't been told before. But as it would happen, this is a car relevant to Speedhunters in an abstract kind of way. It was also a rare chance to explore one in person and an easy hunt.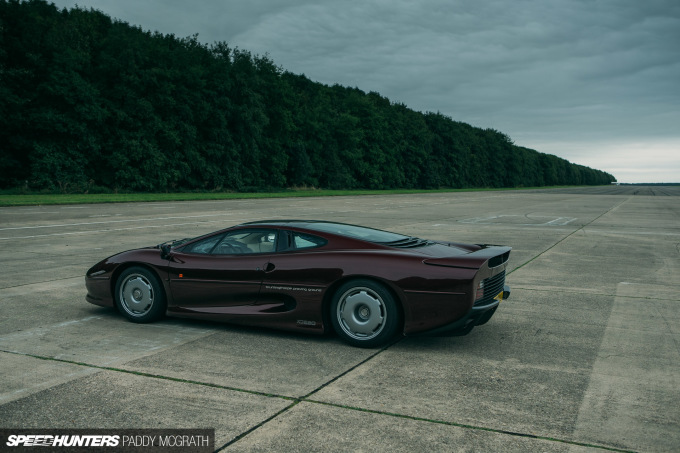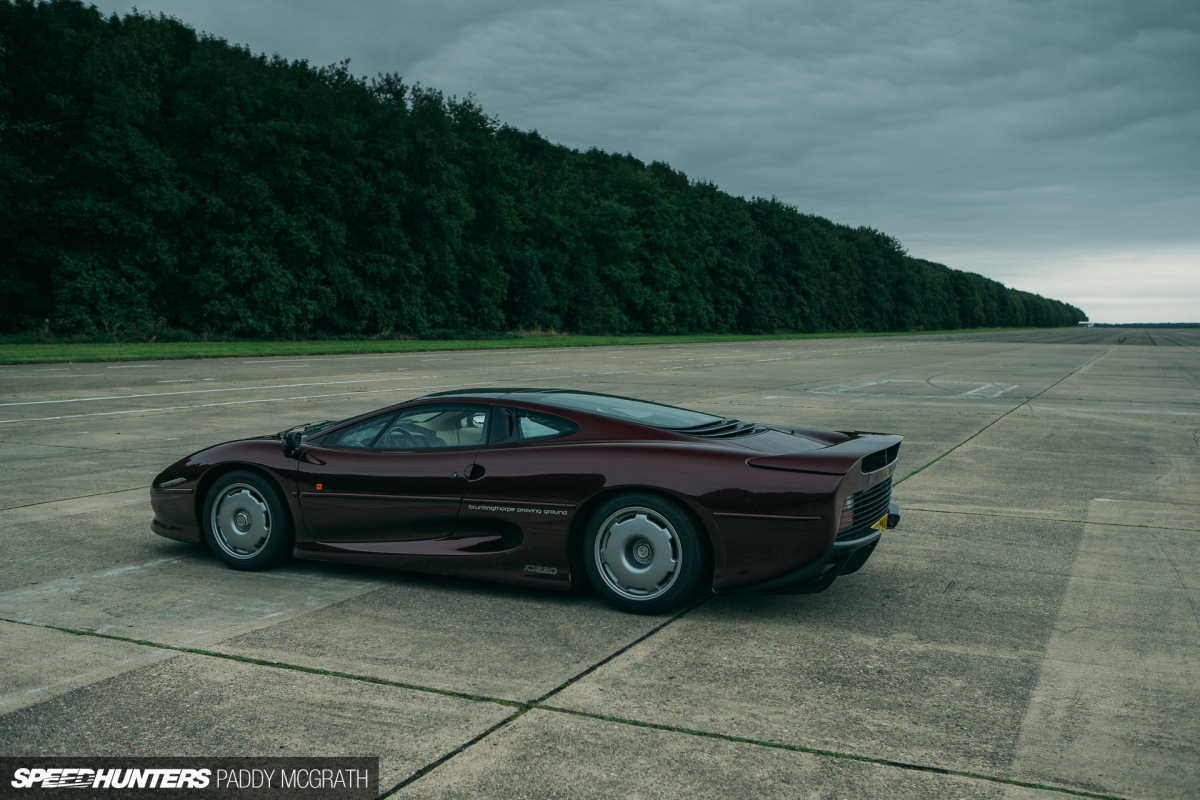 The XJ220, in general, lived a troubled existence. From its inception to when it ceased production – of the 350 planned examples, only some 275 were actually made – the XJ220 fell short of expectations. What was originally presented as a four-wheel drive, four-wheel steer and V12-powered supercar with active aero, eventually arrived (four years after its public debut) as a rear-wheel drive, two-wheel steer and V6-powered car with non-active aero.
It even failed to live up to its name too; the '220' in XJ220 was the car's target top speed, a feat which it never achieved. During a high speed test at the Nardo ring, it first achieved a reported top speed of 212mph before the Jaguar engineers raised the rev limit and removed the car's catalytic convertors. And yet it still fell short of 220mph with a 217mph top speed. That said, it was the fastest production car on the planet, for a short time anyways.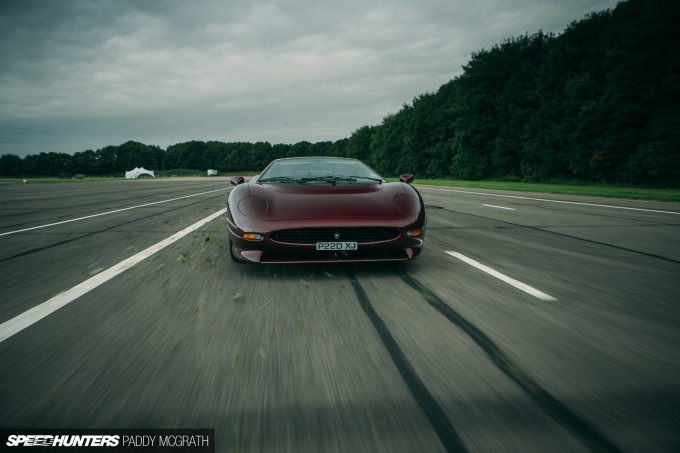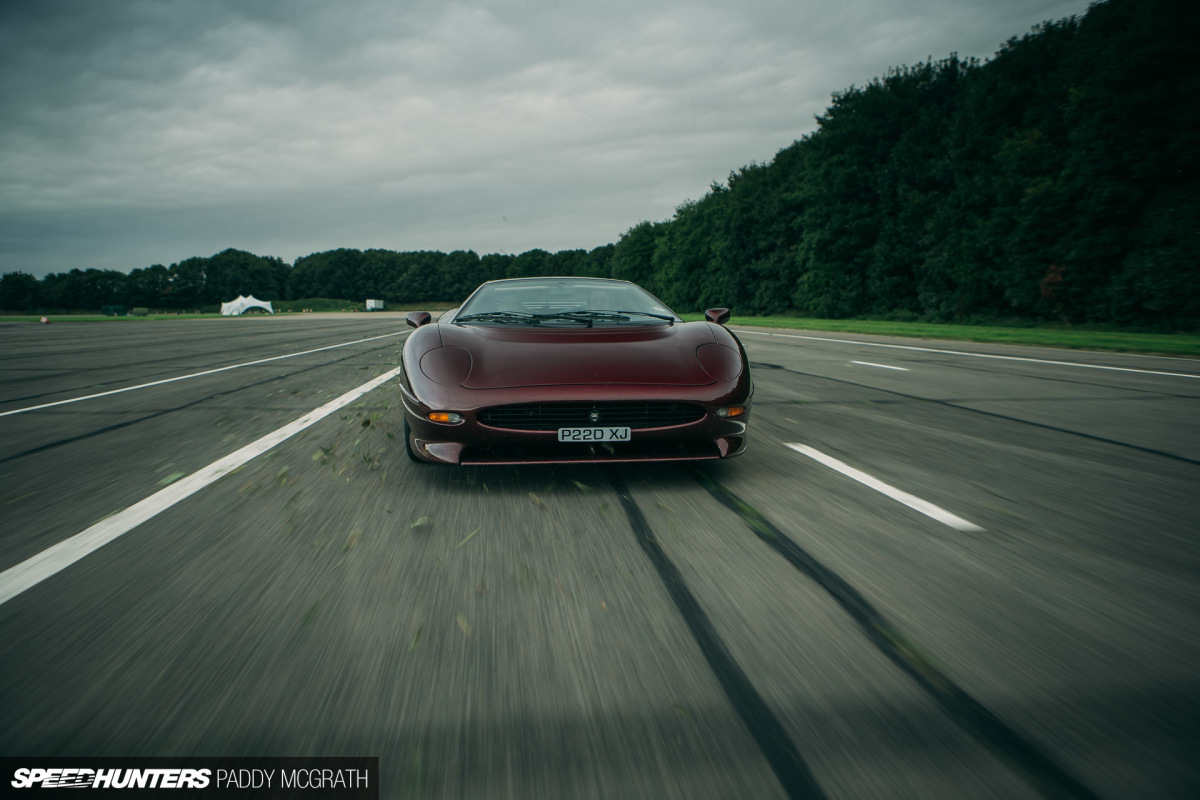 Despite its shortcomings, it now stands as a reminder of a different era when cars were built to go fast, just because people wanted them to. The XJ220 only exists because of the passion of those involved in the project, volunteers who developed the car in their spare time and on their own dime. Even those outside of Jaguar who were involved at the concept stage had no guarantee that they would ever see a return for their work, or that the car itself would ever see production. Still, they persisted.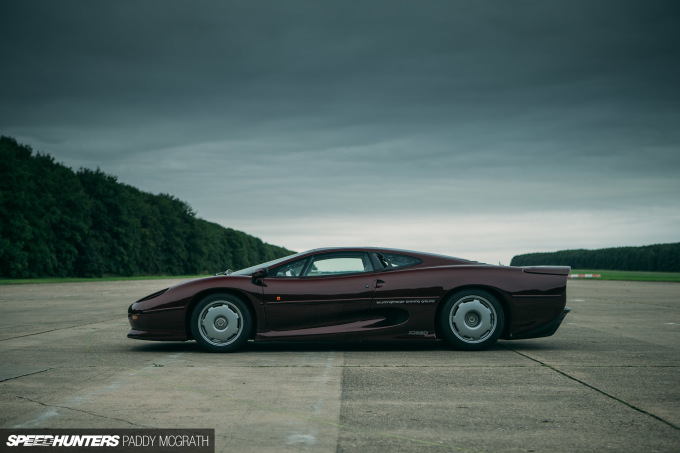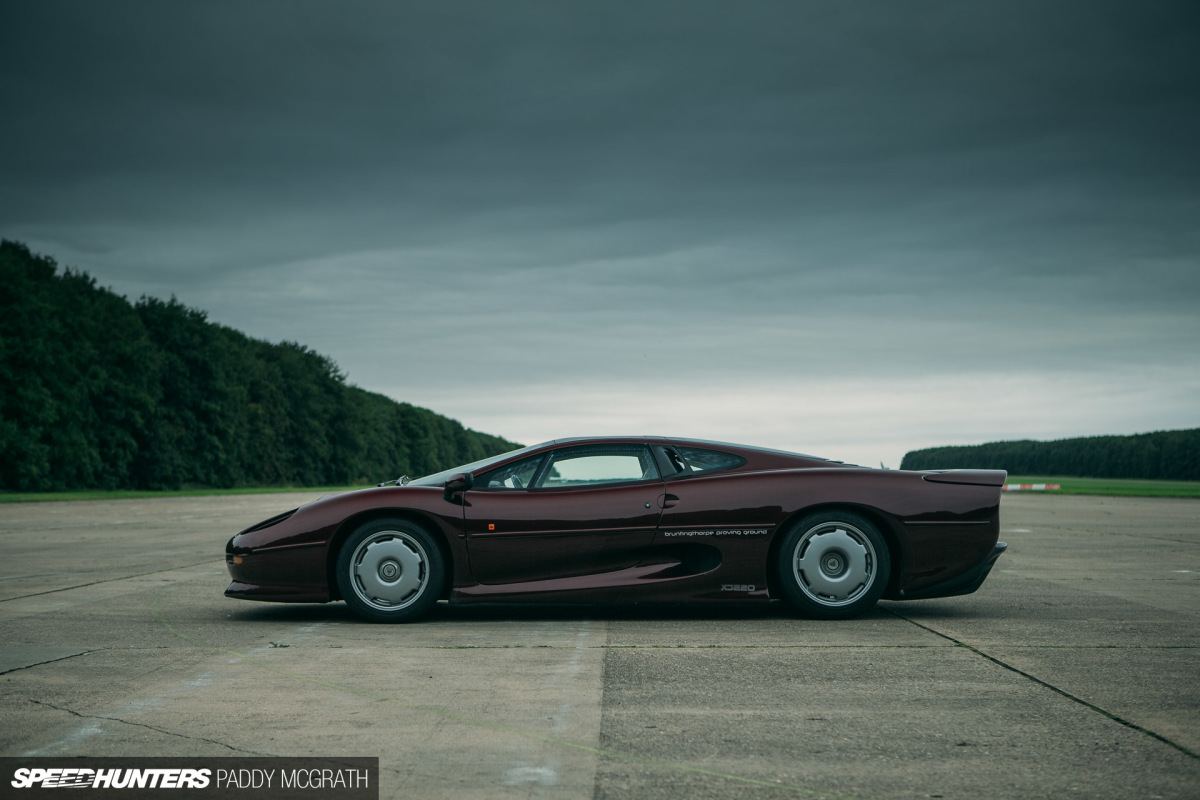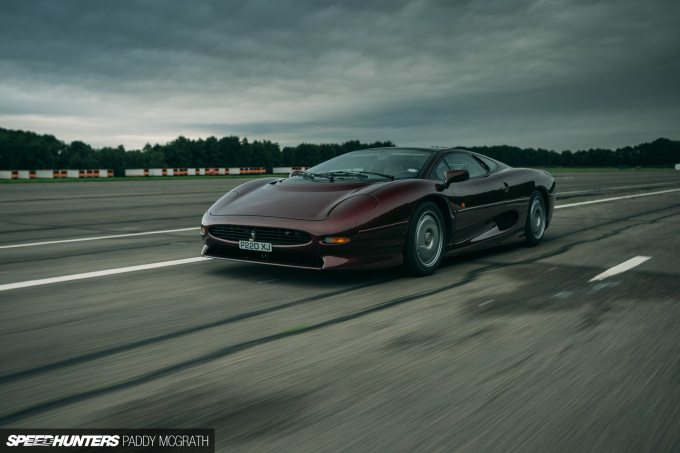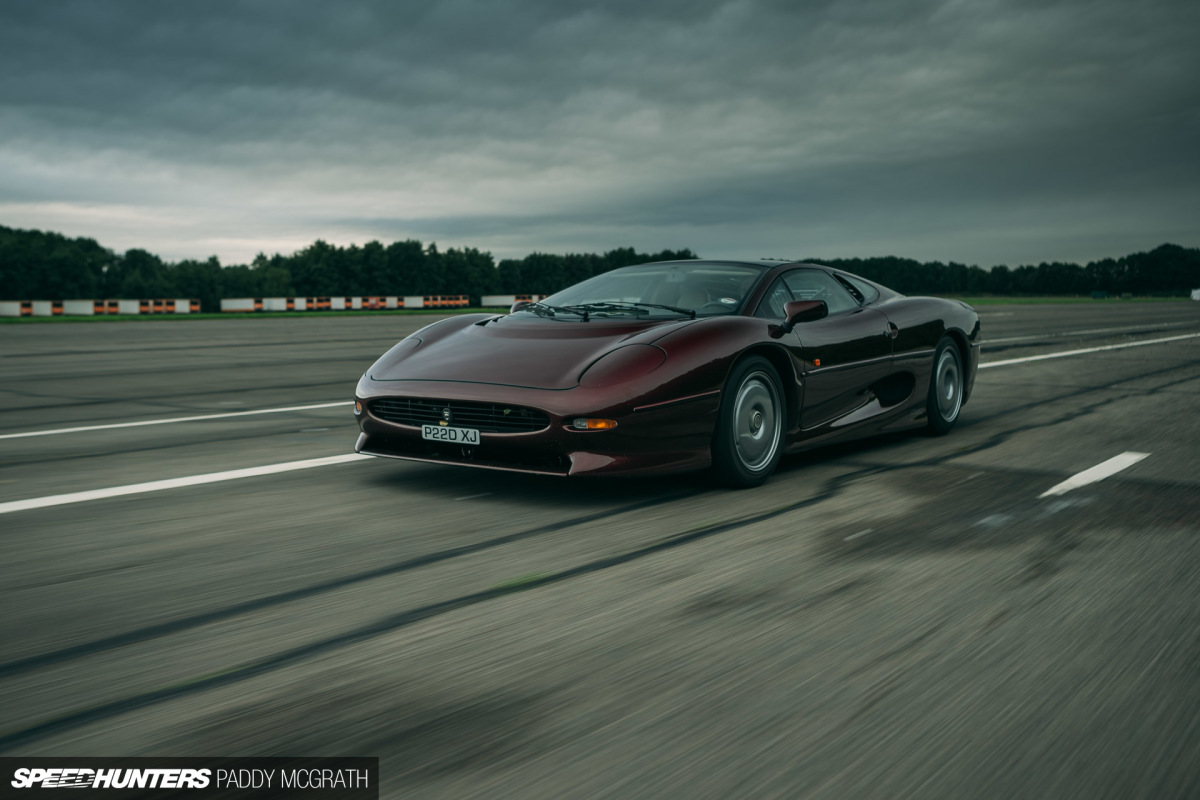 It did happen though, and the result is something more than just a car – it's a genuinely beautiful piece of design. In person, it's so much bigger than you would expect but it feels right. The proportions are magic; there's no angle where it feels awkward.
Its performance, despite being of a 25-year vintage, is still eye opening. The smaller – in practically every respect – V6 was twin-turbocharged to 540hp and the resulting power delivery was peaky, to say the least. An experience that's like waiting with your eyes closed for someone to punch you in the stomach. The gearshift is slow with a long throw, but these shortcomings only add to the experience. Its faults are its character.
'Halving' the car from its original concept – from 12 cylinders to six, 4WD to 2WD, 4WS to 2WS and shortening the car by 10 inches – has actually served the XJ220 better in the long run. By dumping the heavier dry-sumped V12 and complicated four-wheel drive system – which saw a quill drive pass through the mid-mounted engine to connect front and rear drive, along with the other systems – almost 400kg (881lb) of weight was lost from the car. The result was a simpler machine with little to no performance drawbacks from the original concept.

While being technically a '90s car, it still feels very much like one from the '80s. The interior in particular emphasises this, with mulitple features that make you smile. Take the door-mounted gauges as an example, which extends the already wide dashboard into new territory. The two front seats are separated by a tunnel so large that you might as well be in another car, but from the driver's seat it serves to remove the distraction of a passenger. Simply, you feel like a pilot and the controls are all yours.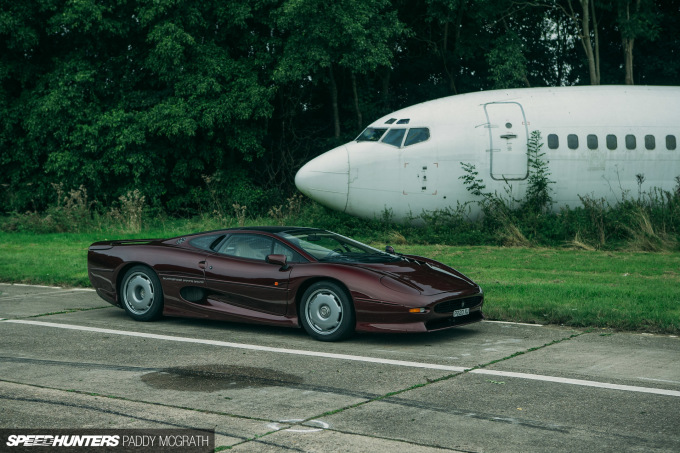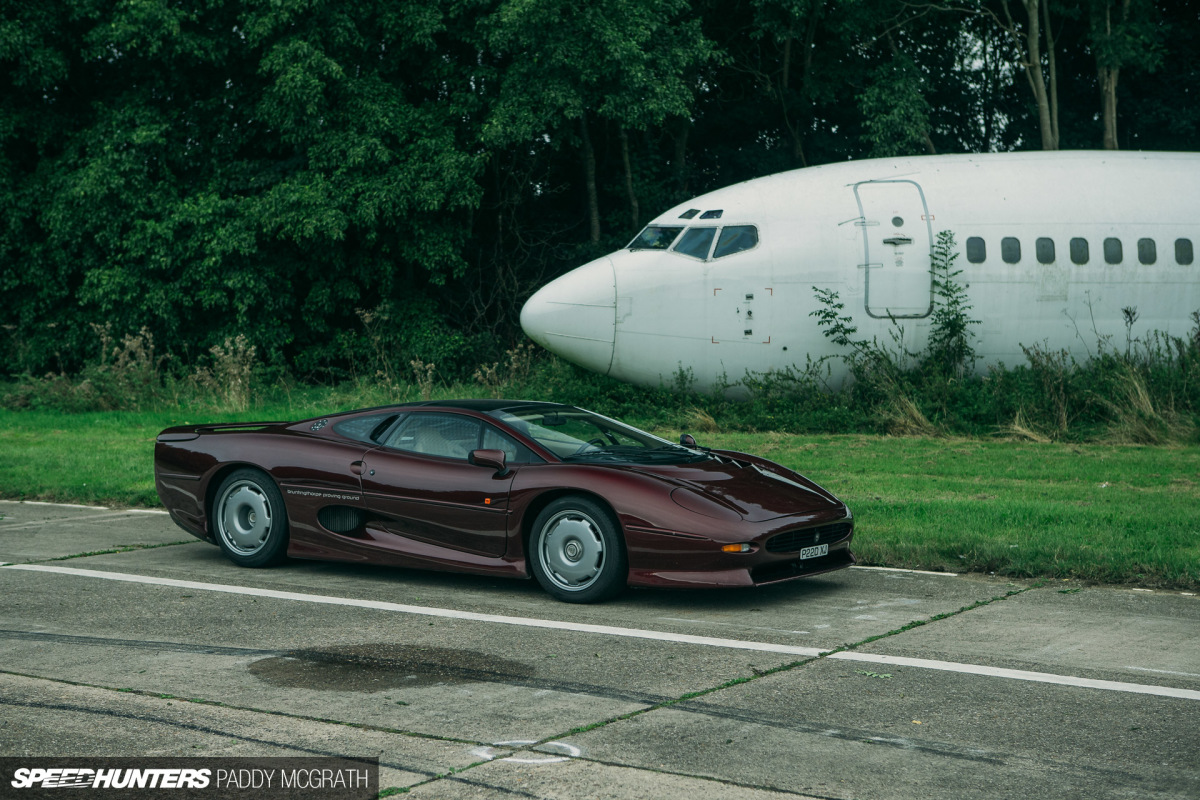 This particular car perfectly encapsulates the whole story of the Jaguar XJ220. Our eagle-eyed UK readers might notice that it's a 'P-plate' registration, which to the rest of the world means that the car wasn't registered until 1997, three years after production ceased. This highlights the issue that Jaguar had in trying to sell its stock of XJ220s. It's not entirely at fault though, as from the time the car was announced to its eventual launch, world economics had suffered a severe downturn and even used Ferrari F40s were bottoming out in price.
Bruntingthorpe Proving Ground has a long standing relationship with Jaguar, so it was fate that an XJ220 would end up in Max's family. The two-mile long runway at Bruntingthorpe has been used to test many high speed Jaguars, including some of the car maker's Le Mans entrants, where the venue was previously been used to run 24-hour tests. The car served on Jaguar's press fleet briefly, too, before going on to a much more illustrious career in video games and even Hollywood.
Have you ever played Need for Speed II SE? Well, this is the car that appeared in the game's showcase mode along with being used as reference to include the XJ220 in the game. If that wasn't enough, the car also appeared alongside Angelina Jolie in 2001's Lara Croft: Tomb Raider. Briefly, at least. It's a tenuous link, but one I appreciated nonetheless.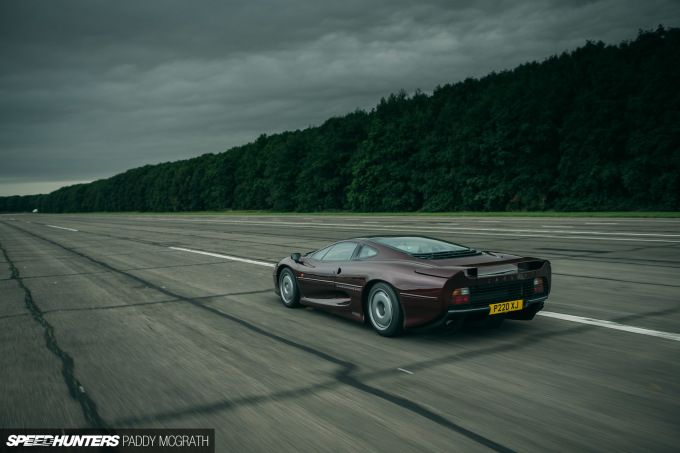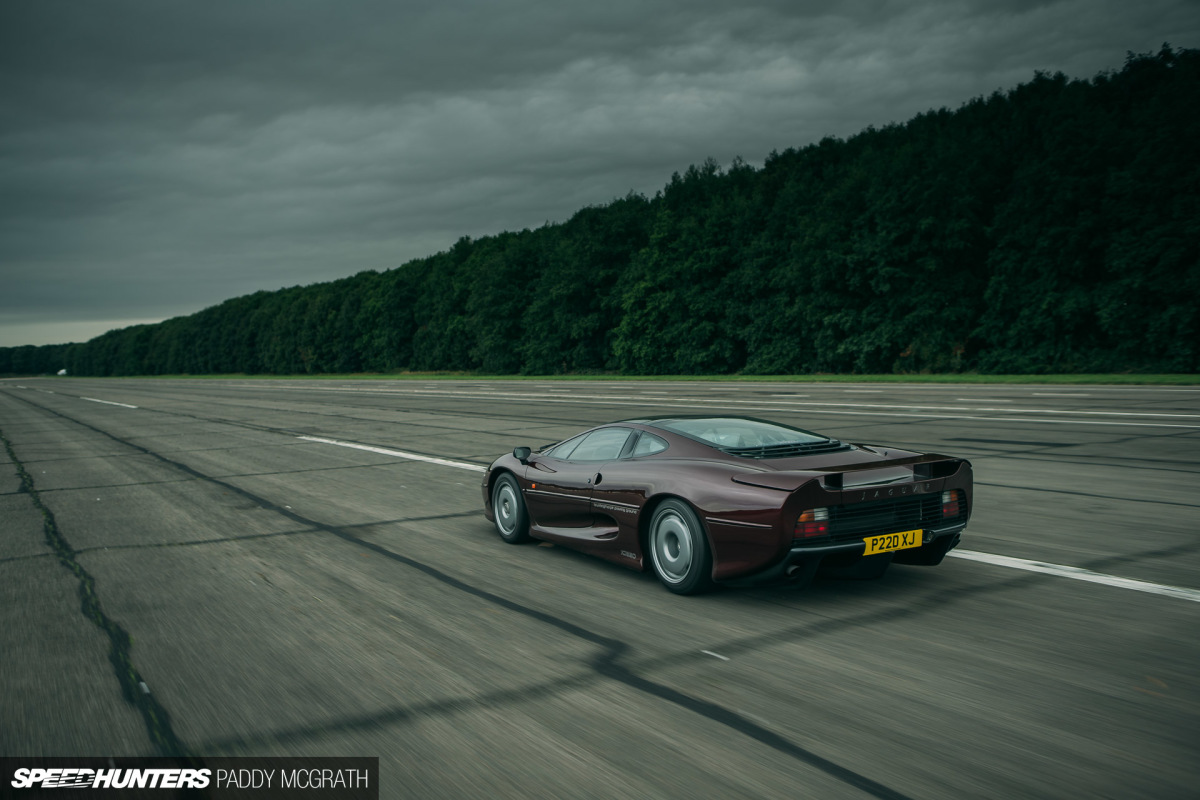 It will be 29 years this year since the concept of the XJ220 was introduced to the world, and 25 years since the first examples rolled out of showrooms. It hasn't been the most straightforward history in the automotive world, but I think we're at a point in time where we can maybe forgive the car's shortcomings and appreciate it for the brilliance that it is.
I know I have.
Paddy McGrath
Instagram: pmcgphotos
Twitter: pmcgphotos
paddy@speedhunters.com
Cutting Room Floor