Keeping It Real
Given that I spend a good amount of my time photographing and writing about car culture, you might imagine it's easy for someone like me to become jaded about automobiles. And you'd probably be right.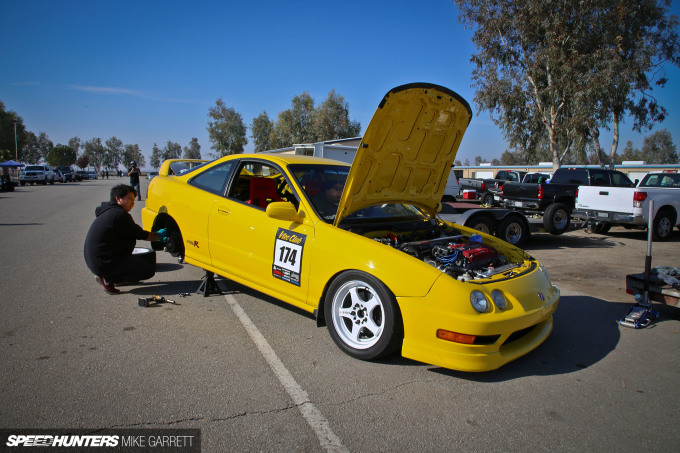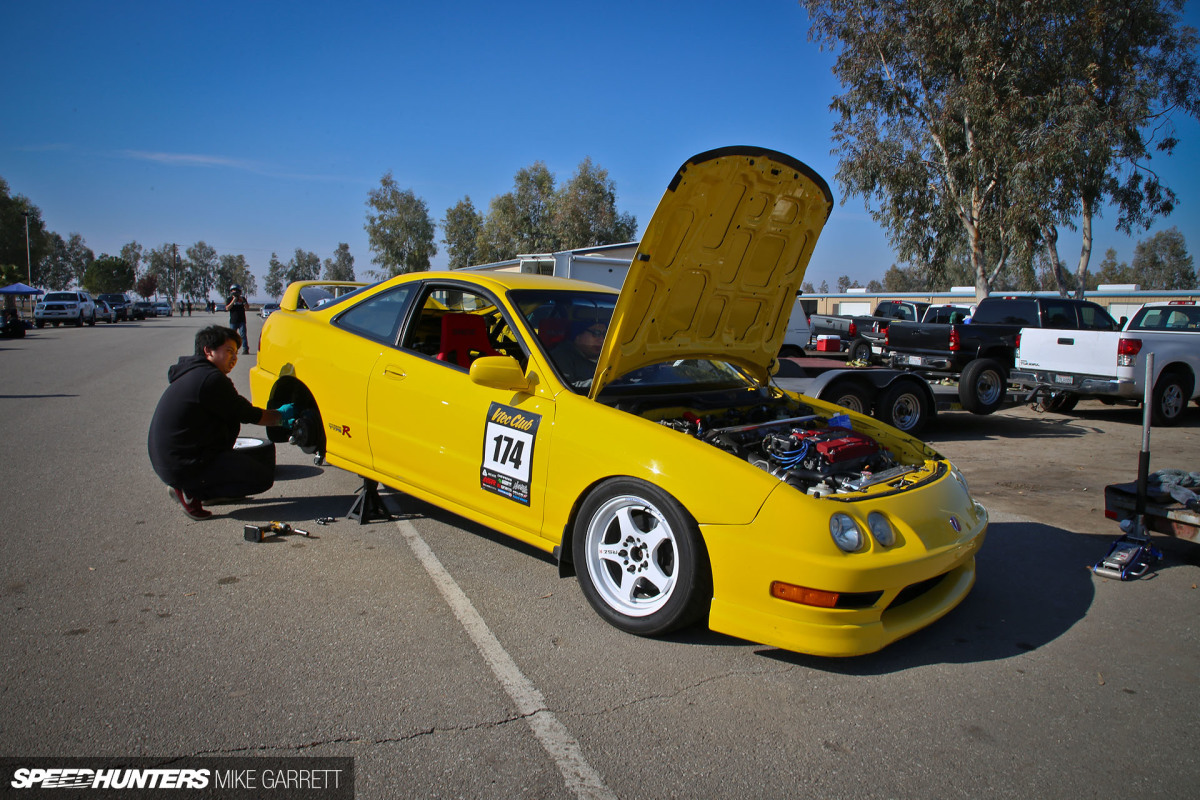 During our adventures as Speedhunters, the job often calls for us to report on some of the coolest and most exotic machines on the face of the planet. We routinely spend a lot of time around cars with incredible levels of engineering and horsepower, incredible rarity and/or incredible amounts of money invested.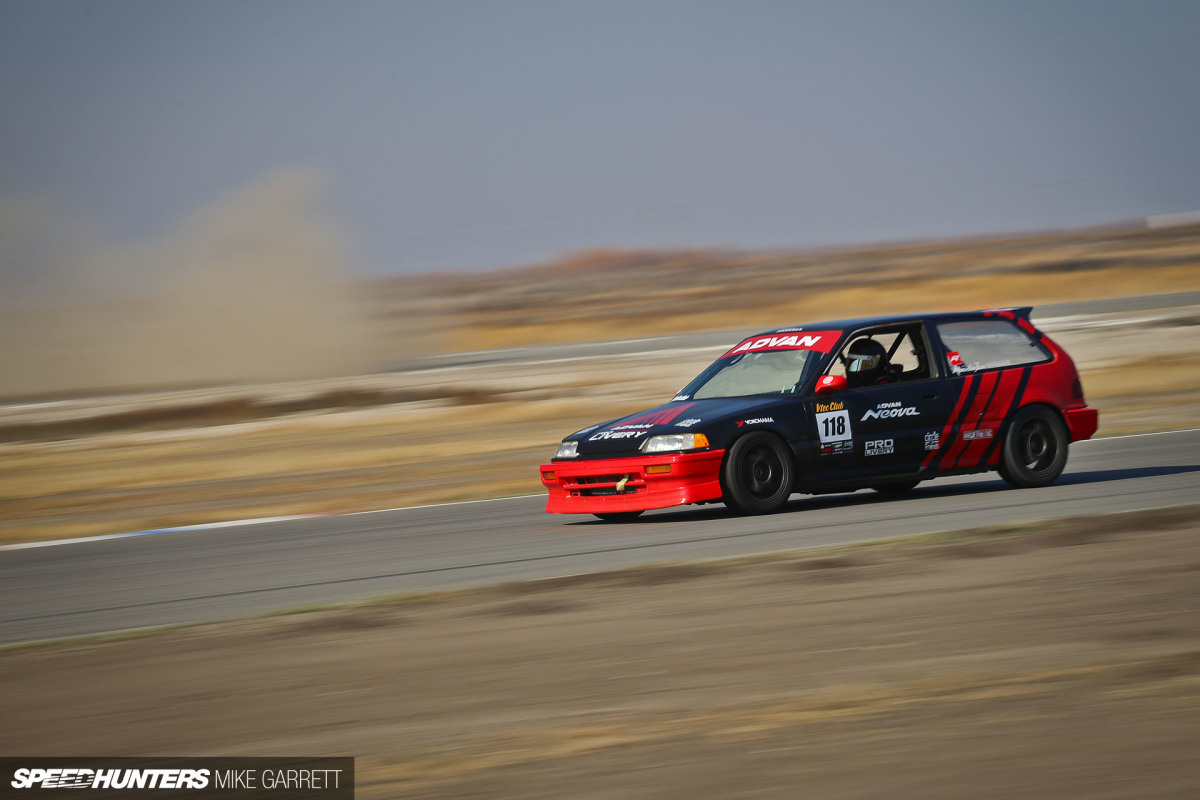 It's natural to think we've become so used to these high-end builds that the cars with modest amounts of power and built on modest budgets become boring or uninteresting. But I can tell you, that most certainly is not the case.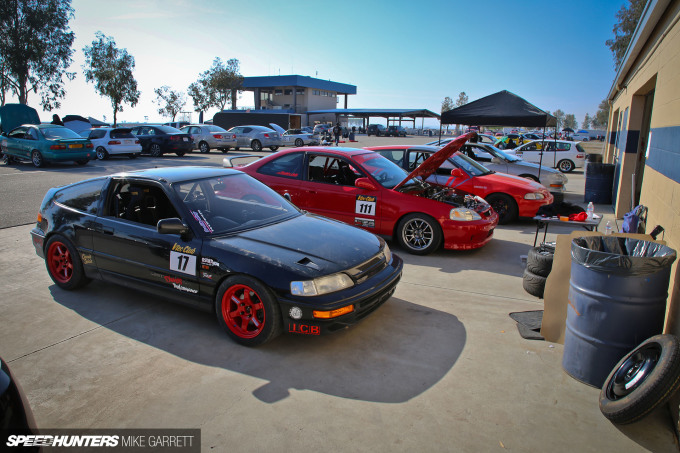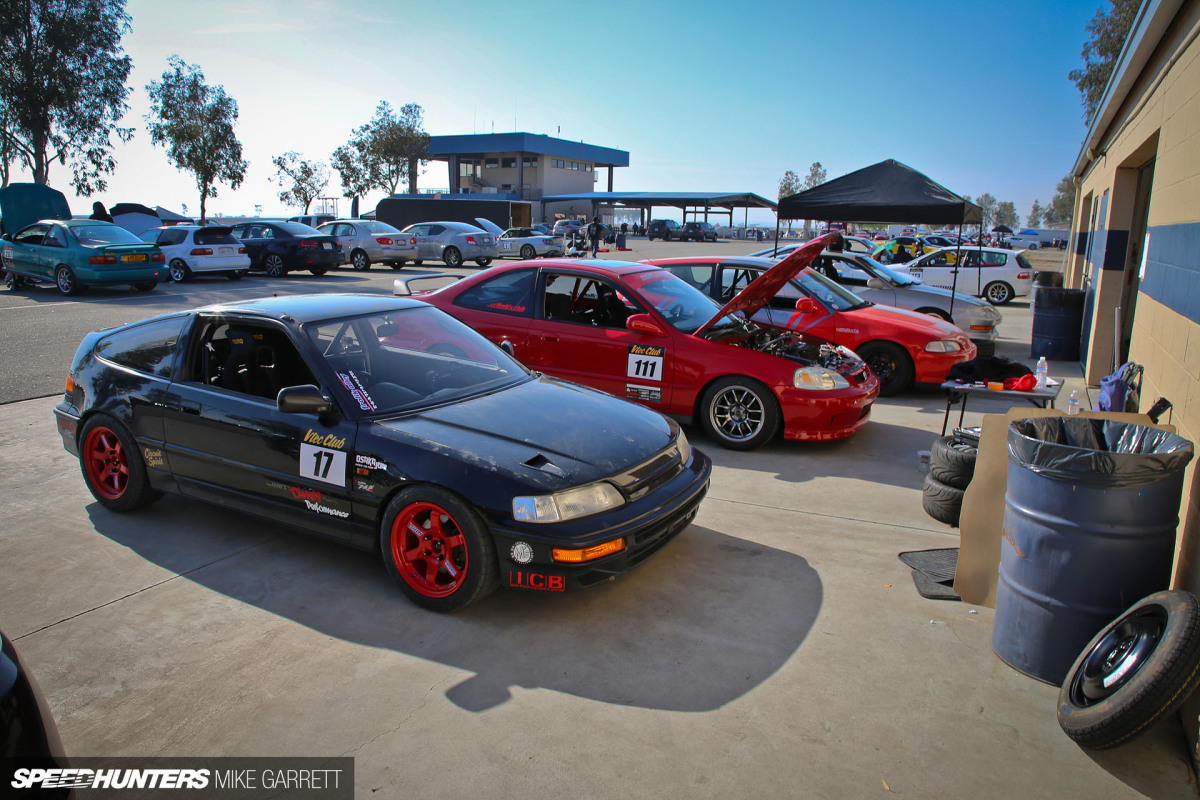 I think I speak for most of us Speedhunters when I say that we dig the realistic, low-budget cars as much as the supercars and the professional race cars. If anything, I'm jaded in the opposite way.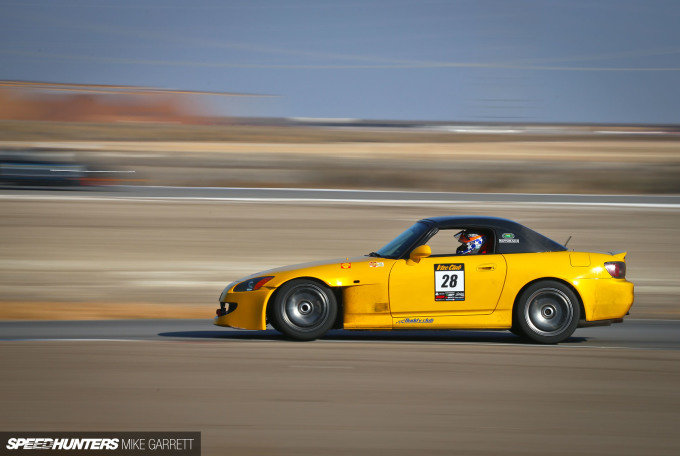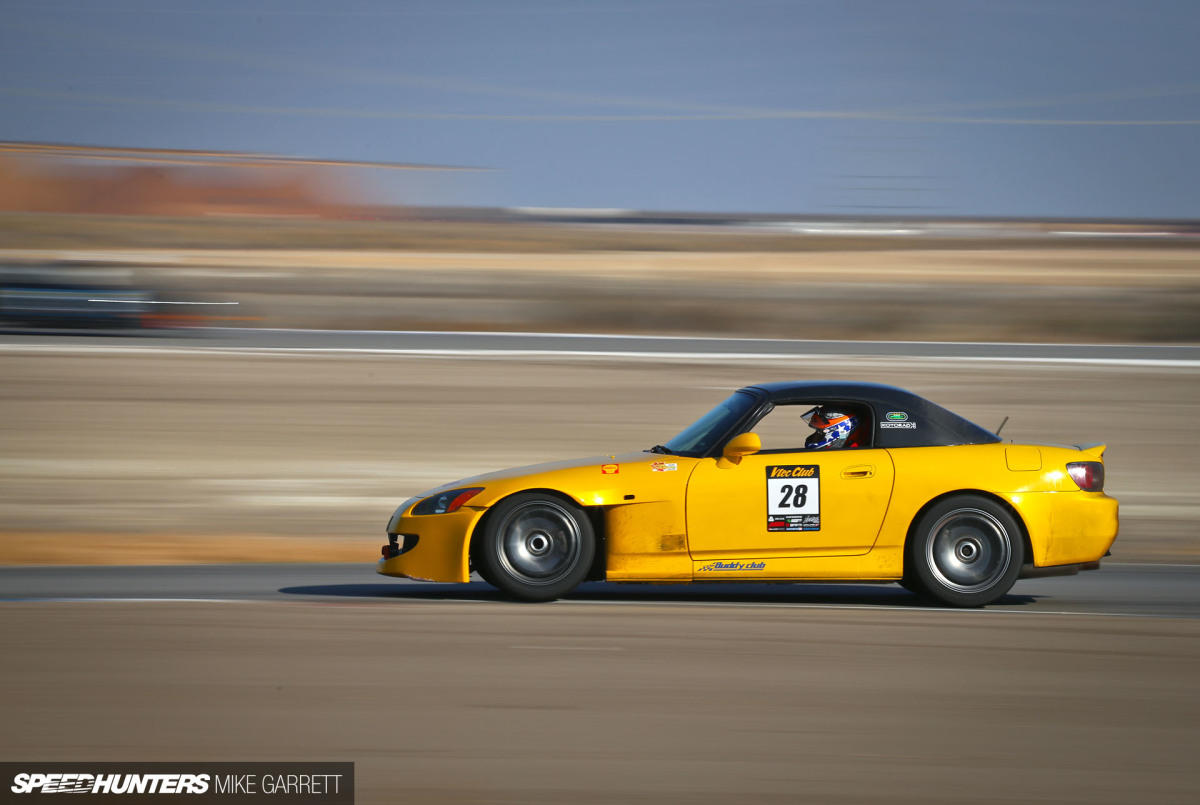 All the time spent around the crazy machines and high-profile builders only makes me appreciate the simple, grassroots stuff that much more. Because, even though we are fortunate enough to shoot and write about some of the world's wildest cars, at the end of the day we're just simple gearheads, and we get inspired by stuff the same way any other enthusiast does.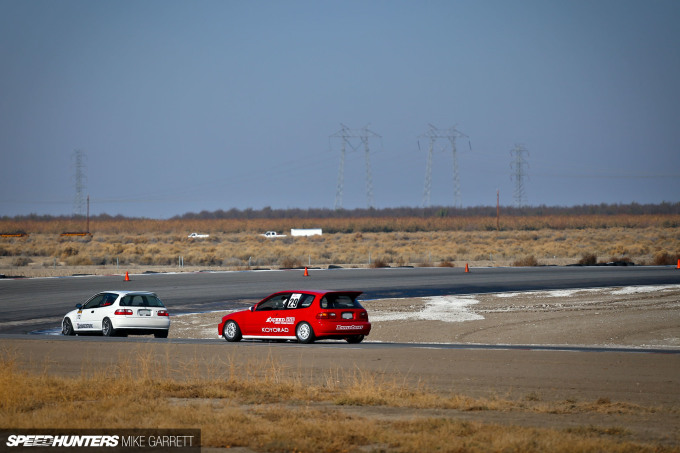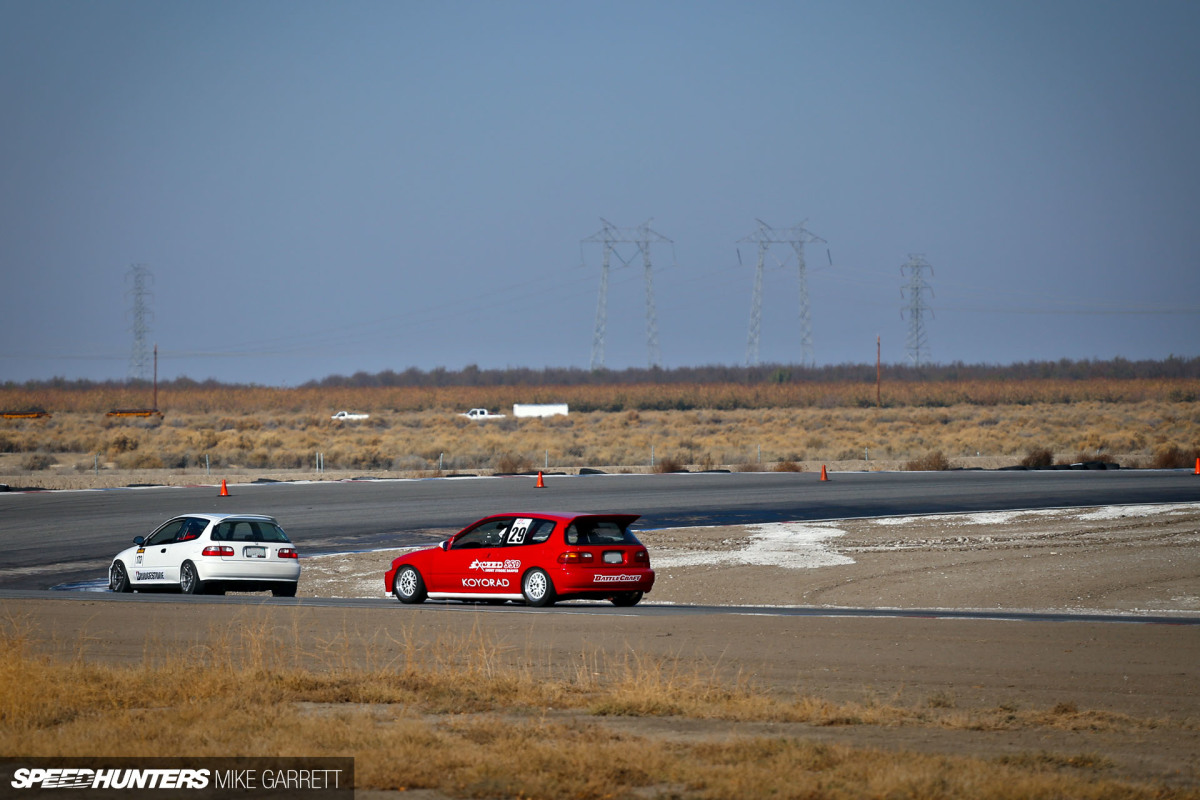 That's why Saturday's VTEC Club USA event at Buttonwillow Raceway will go down as one of the most rewarding and refreshing events I've covered this year.
As the name suggests, VTEC Club is a time trial series dedicated to Hondas, one that has been increasing in popularity since it was started up in Southern California a couple years ago.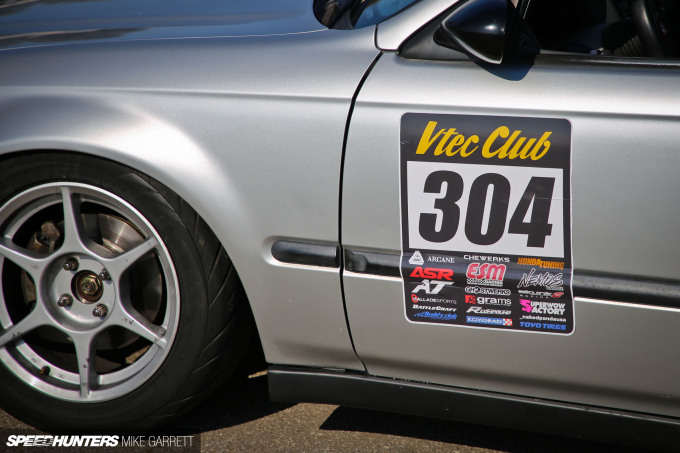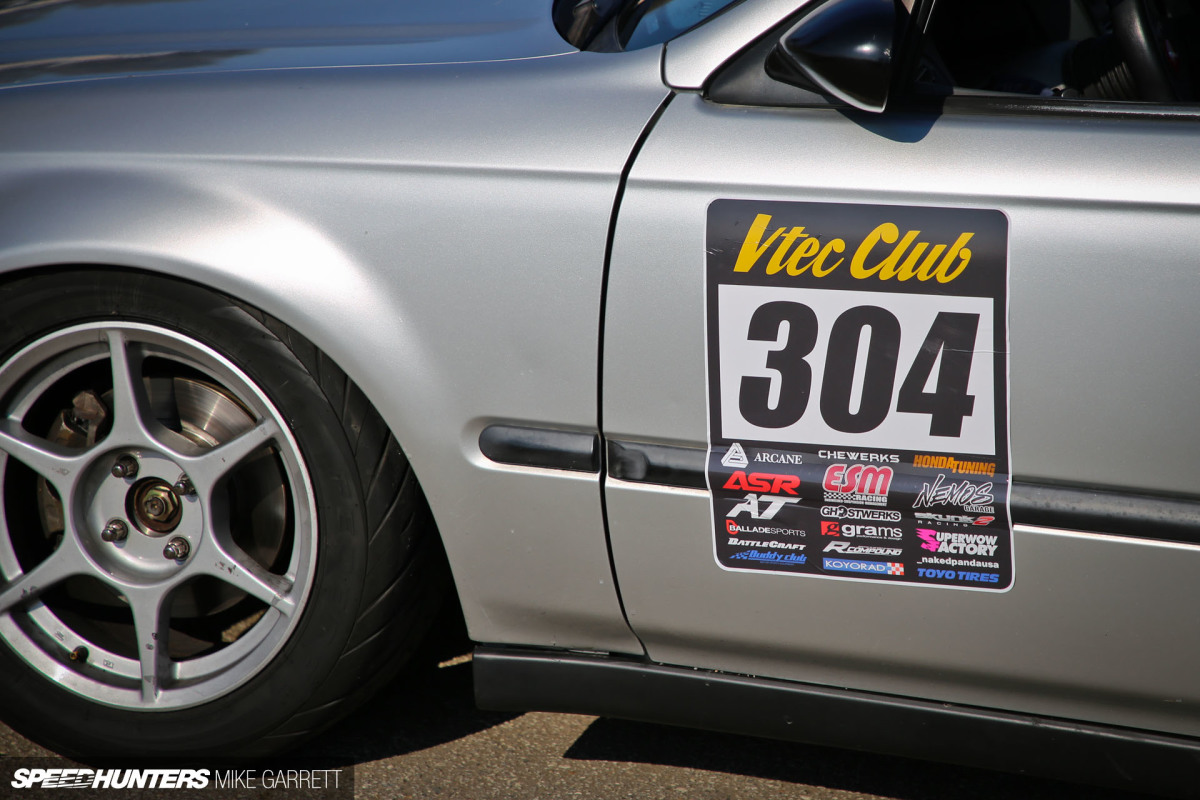 After talking to the event organizers and some of my friends who participate in the series, I'd been meaning to cover a VTEC Club event for some time, and on Saturday I was finally able to make it happen.
The Spirit Of Honda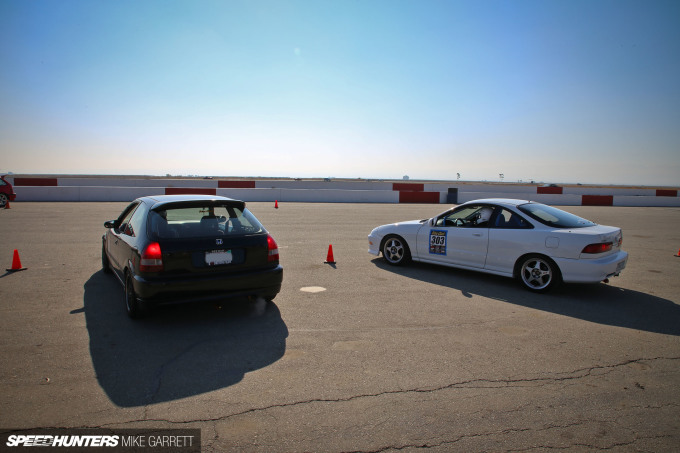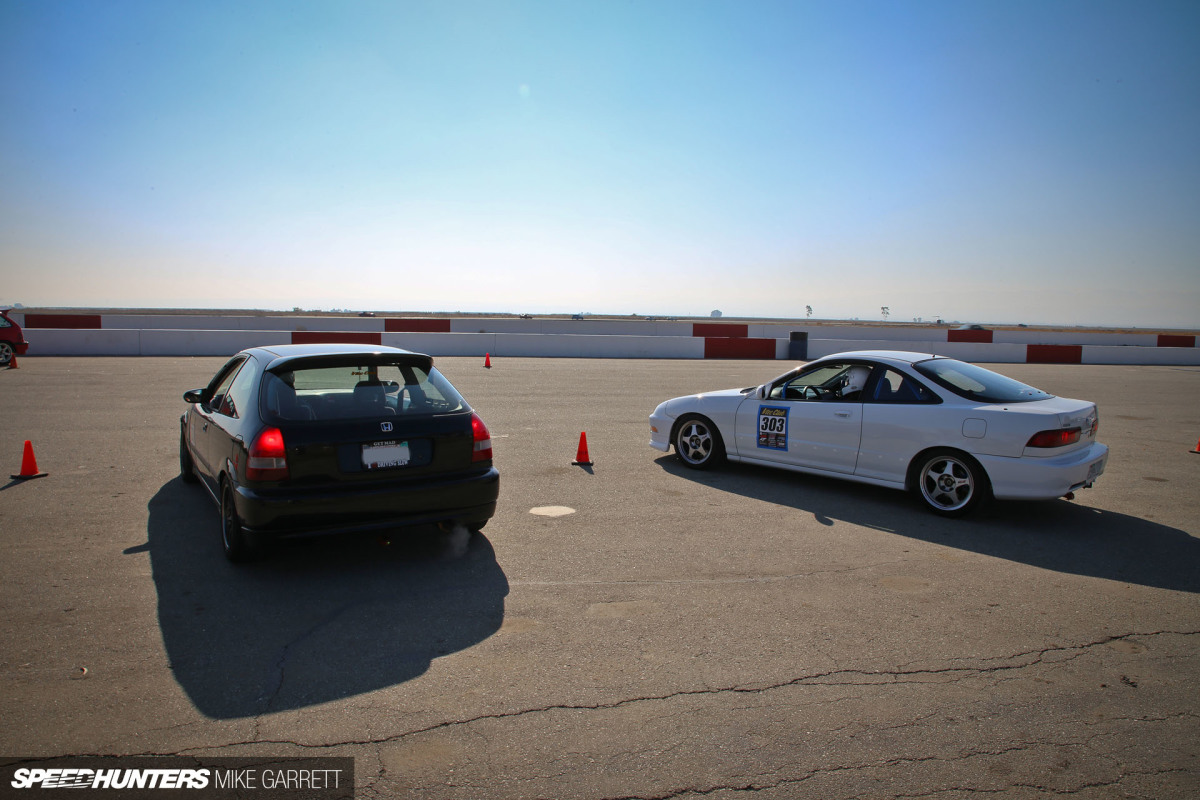 While the sport compact and tuner scene in the United States has changed dramatically since its beginnings in the mid 1990s, Hondas are still the weapon of choice for many.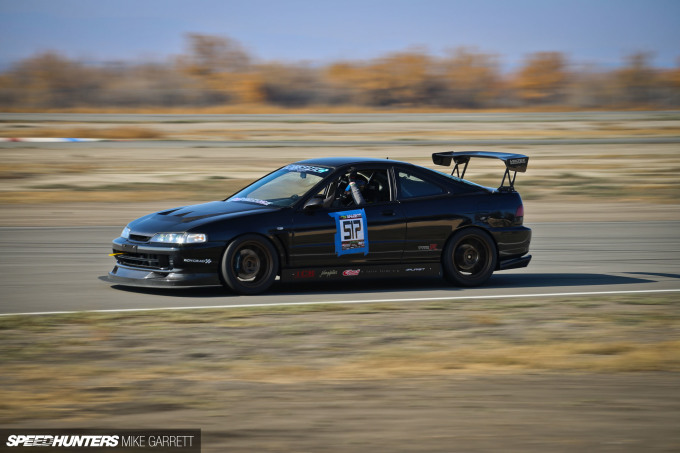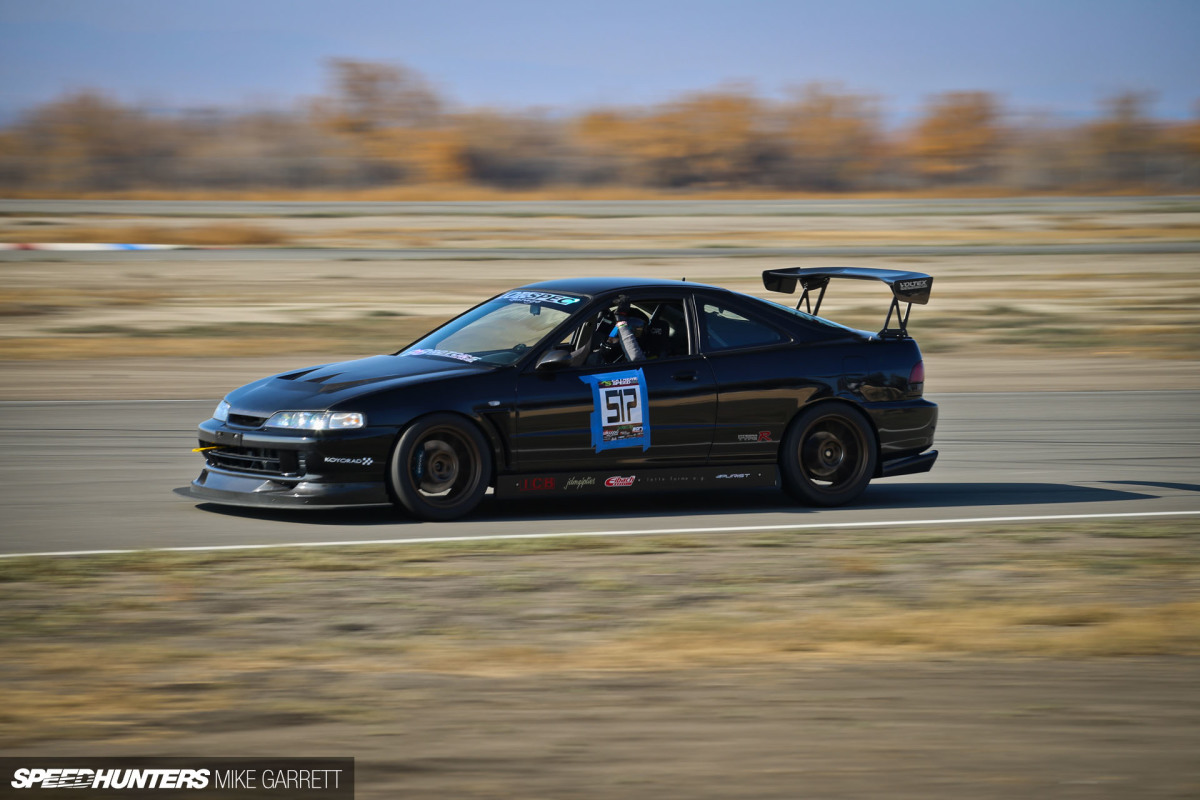 You may not see as many body kit-wearing, '90s-era Hondas on the street anymore, but these cars are still immensely popular among track junkies. And VTEC Club is where you'll find many of them.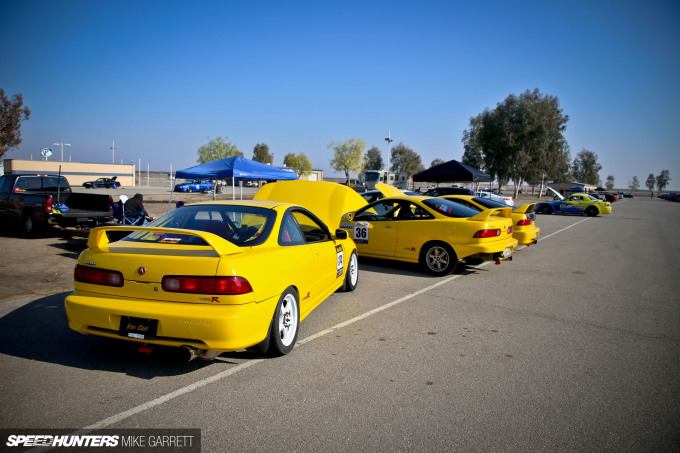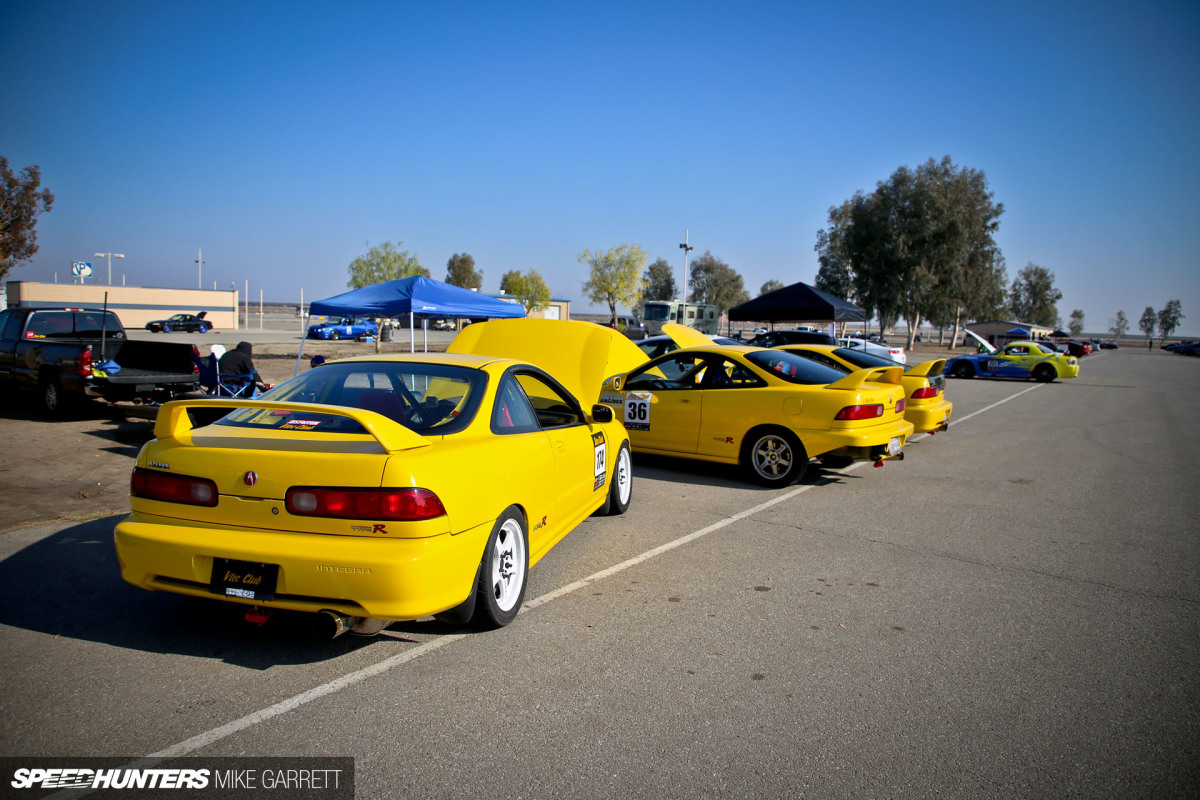 Given the vast and affordable parts availability, the plentiful supply of base cars and that fabulous Honda engineering, it's not surprising that so many people still go down the Honda route when building a track car.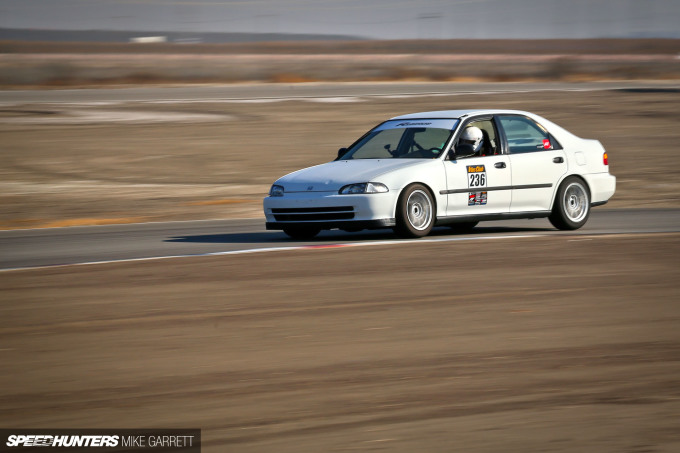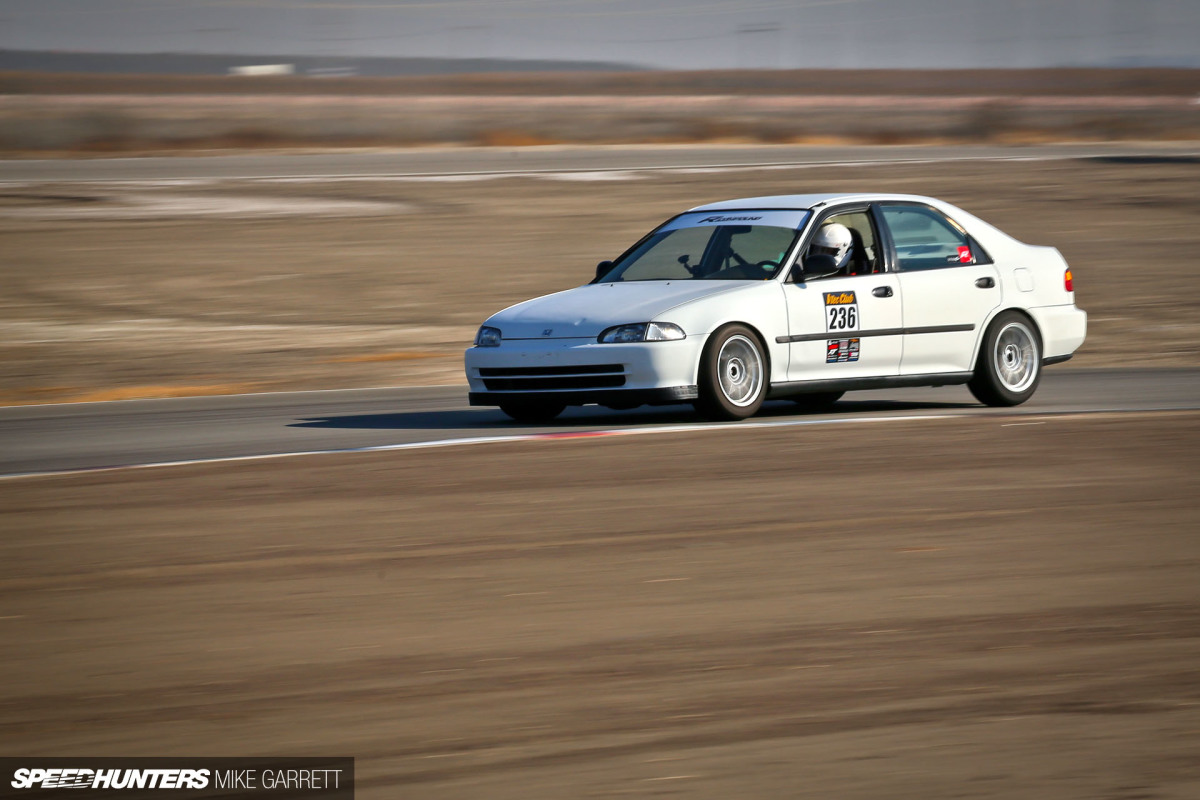 While it's only open to Hondas, the vehicles at a VTEC Club event are actually quite varied. Civics are the most common entry, but even that group has a large spectrum of build styles and budgets.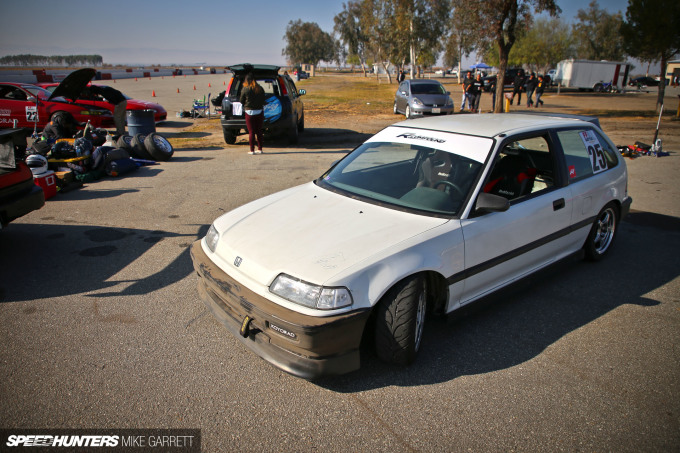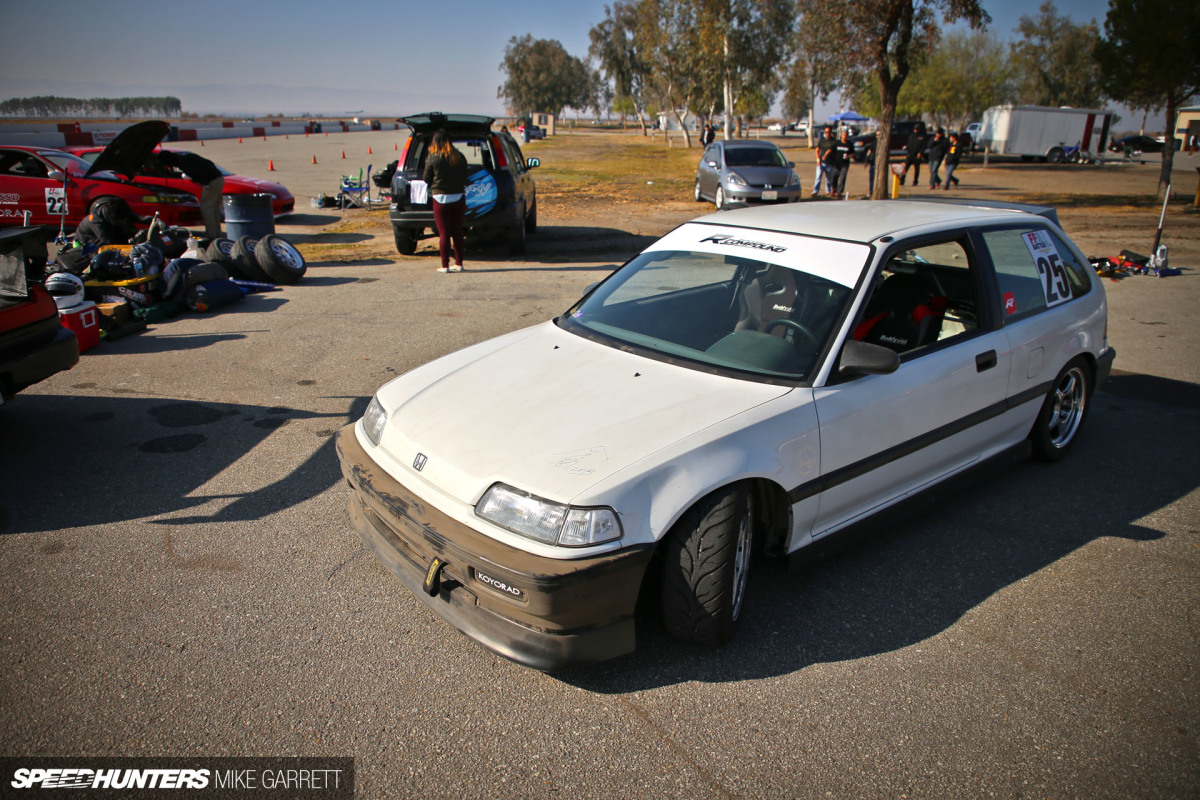 Some of the guys run vintage EF model, often with single overhead cam engines for maximum fun on a minimum budget. Stay tuned for a spotlight on one of these SOHC warriors that I found especially interesting.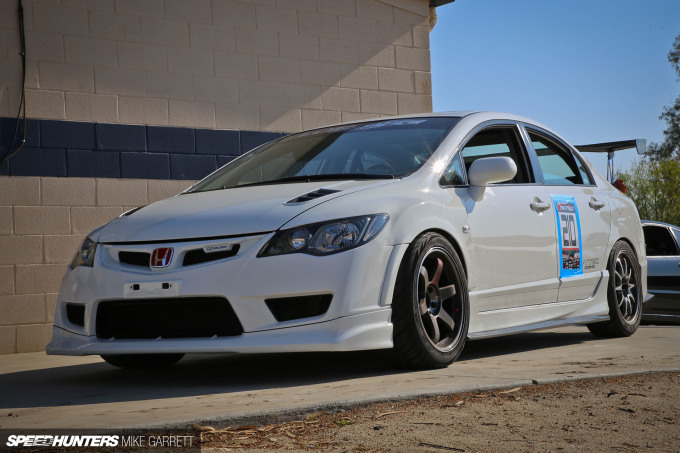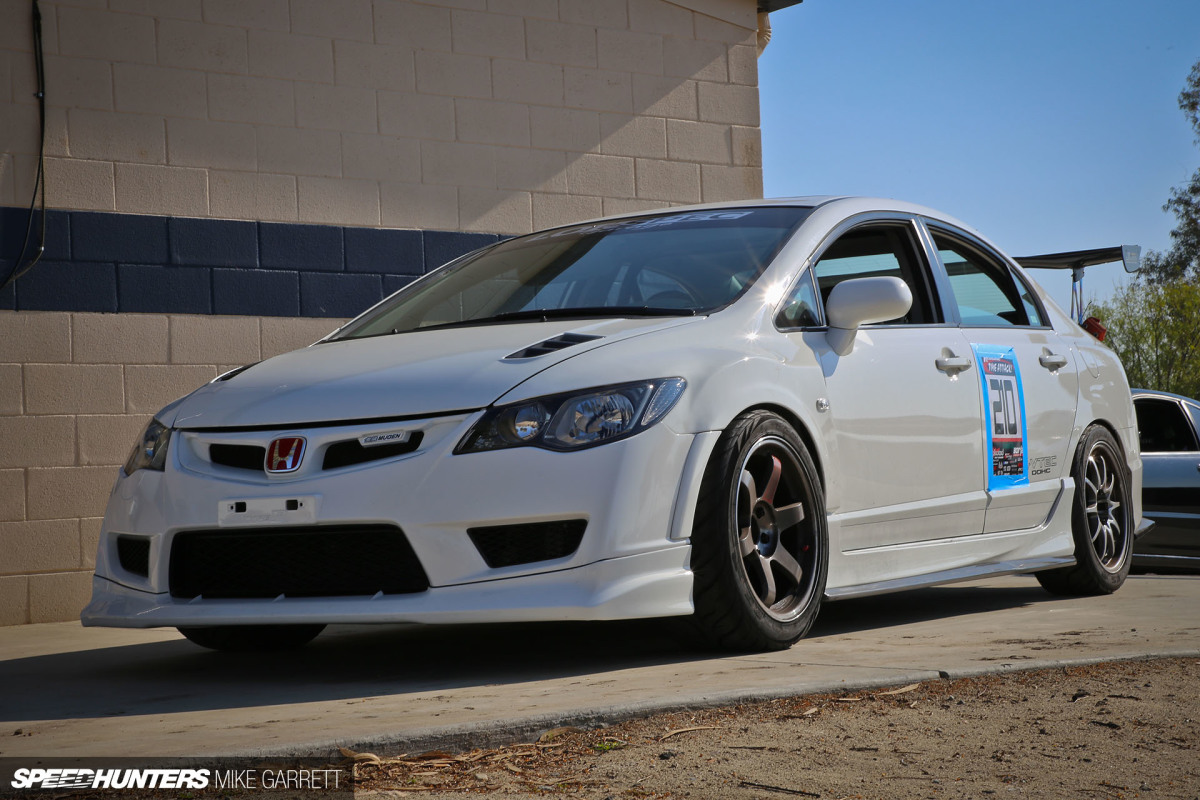 There are also newer Civics, like this Si sedan that's been converted to full JDM FD2 Type R spec running reverse staggered RAYS wheels.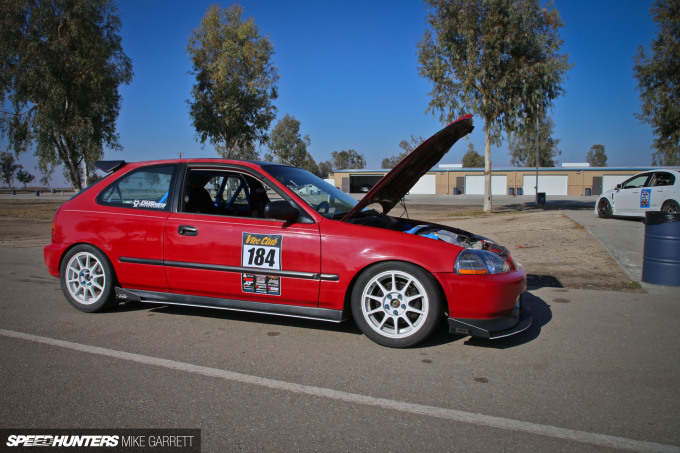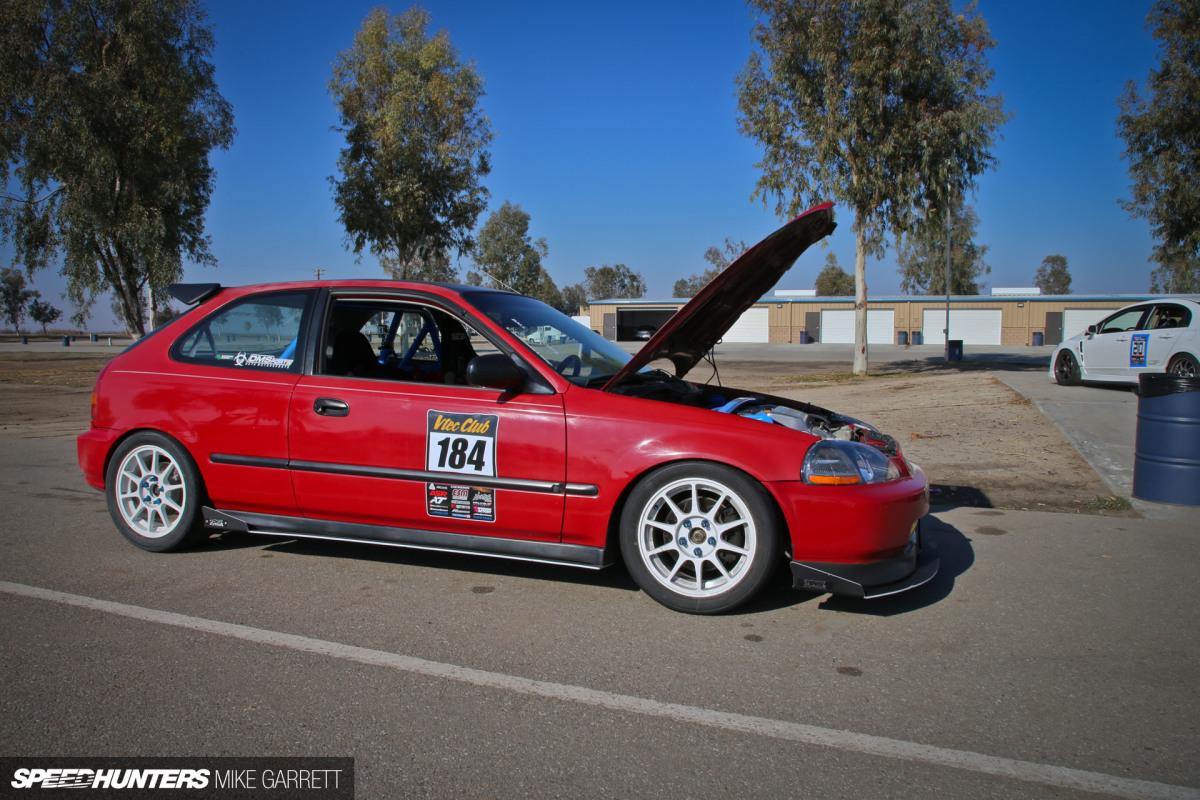 Other entries combine the best of both worlds, like this EK Civic hatchback which was rocking a K-series swap.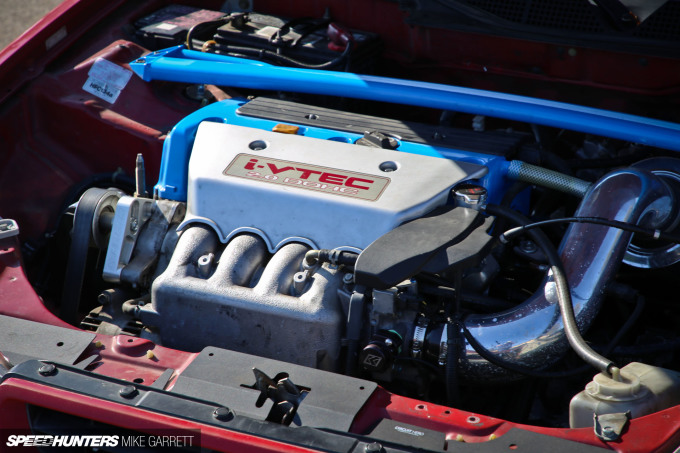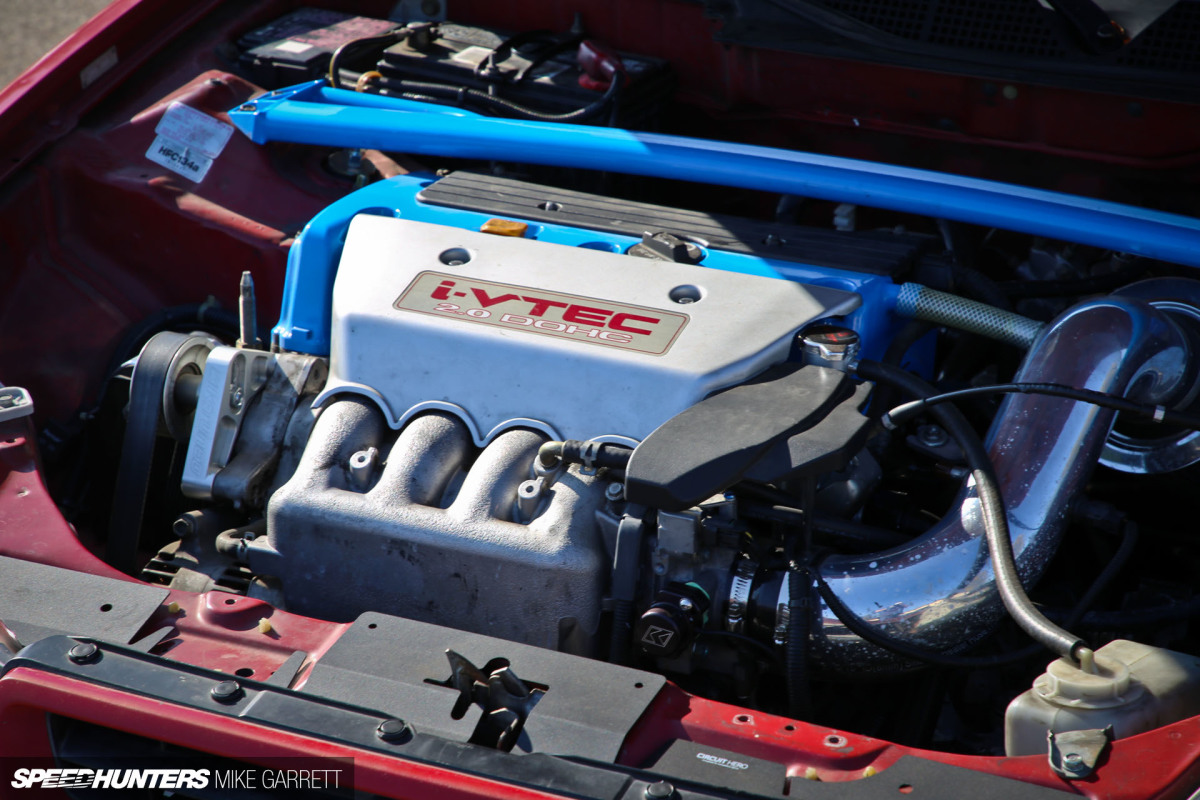 It's strange to think that K-series engines have been around for over 15 years now, but it's cool that so many of these motors are finding new homes in Hondas from the '80s and '90s.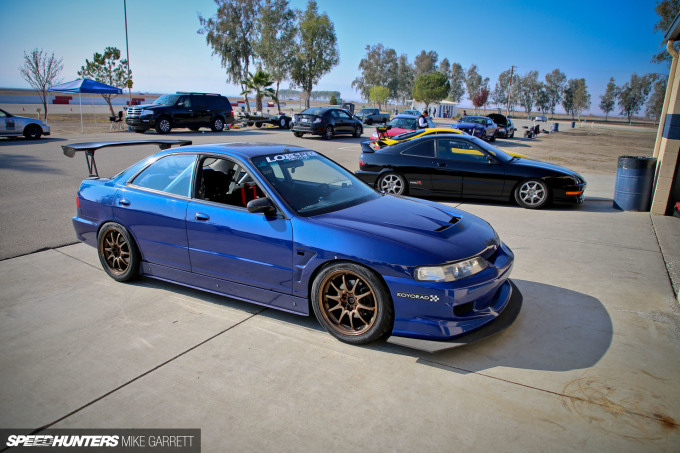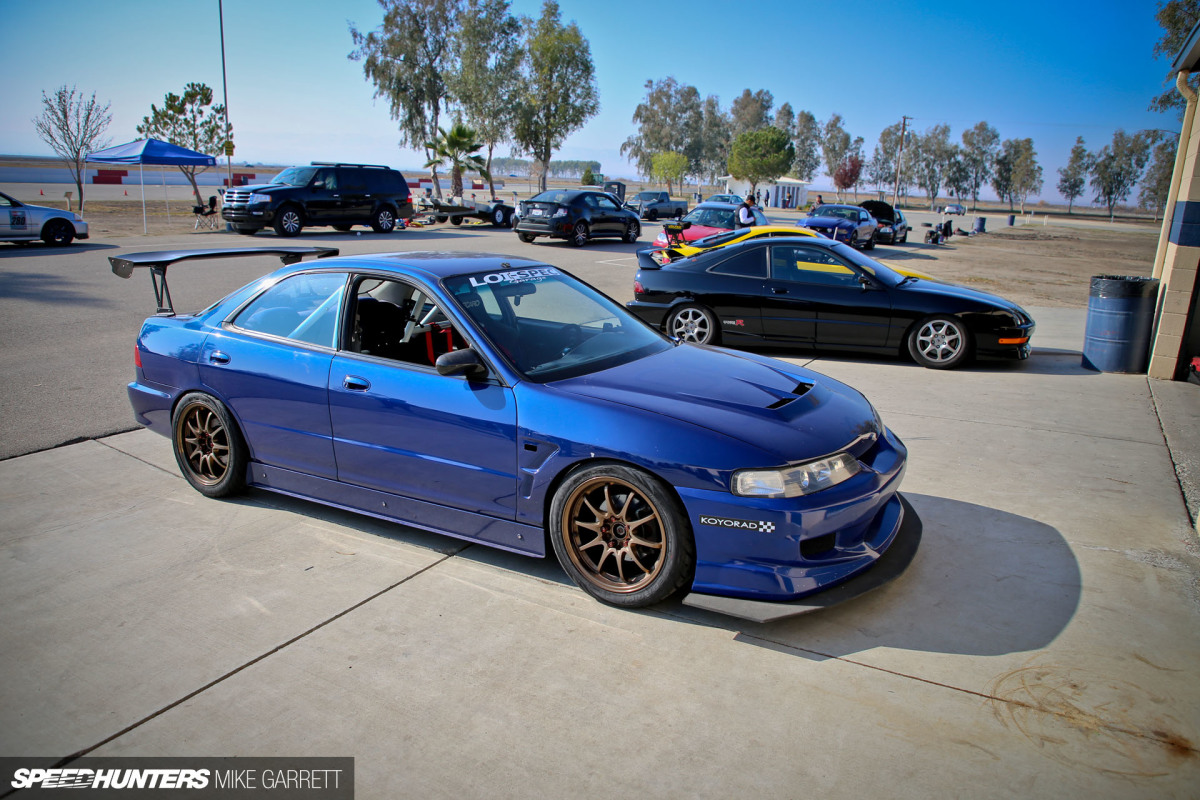 This Integra sedan from the LoiSpec Garage crew was also sporting K-power beneath its hood, and was clean enough that it could do double-duty as a show car.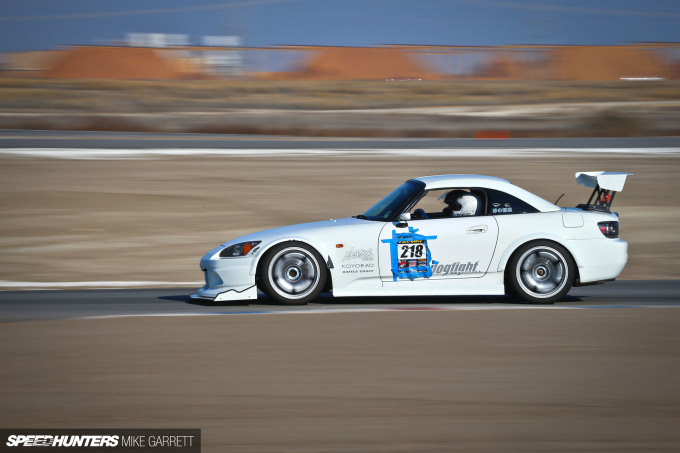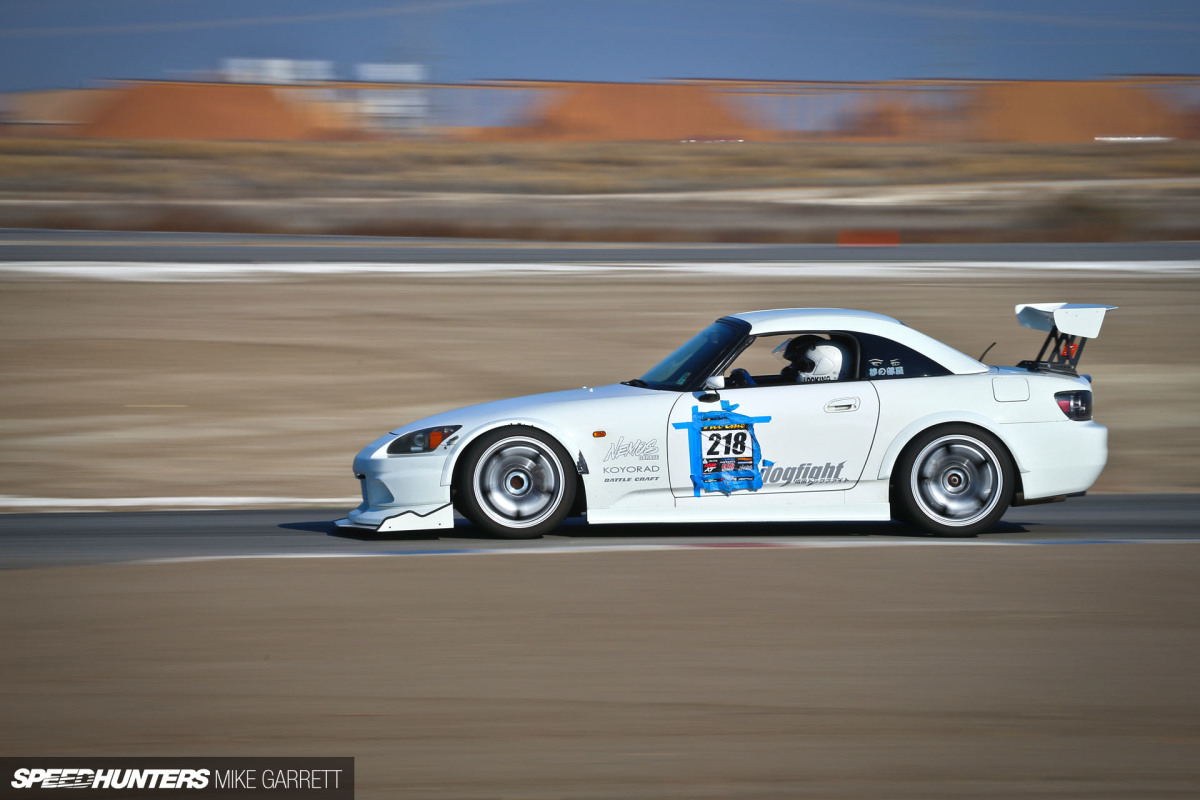 Don't think it was all front-wheel drive cars though; S2000s are a big part of VTEC Club as well. Even with a stock motor, an AP1 or AP2 can be an incredibly quick hot-lapping weapon.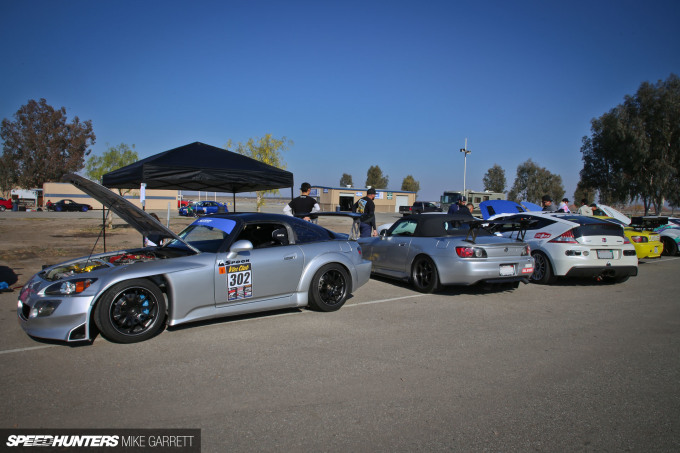 It's interesting because just as secondhand S2000s got cheap enough that you could buy one to build a track car out of, the prices have started shooting back up. It'll be fascinating to see what happens to the values of these cars in the coming years and what it means for the racing community.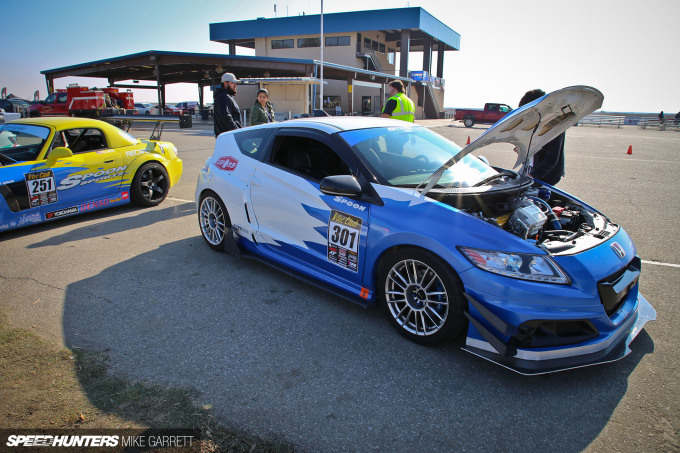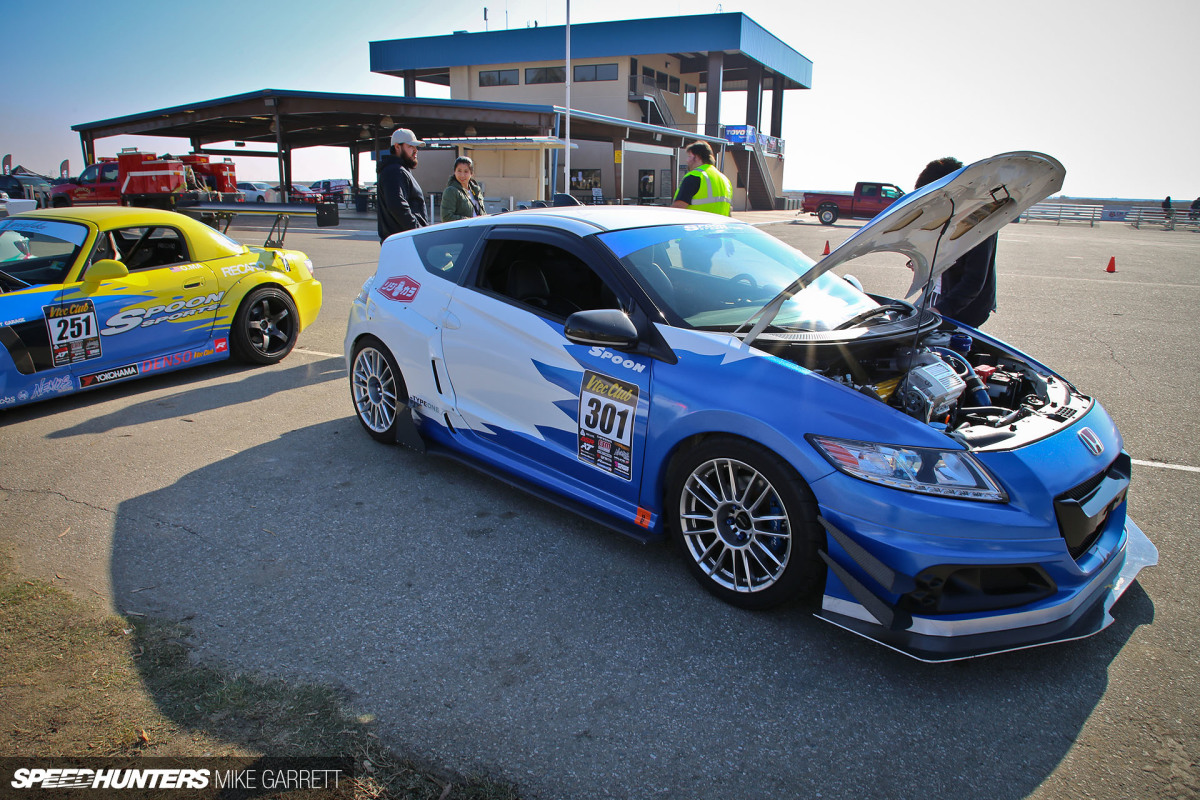 Adding even more flavor to the Honda bunch was this Spoon Sports-themed CR-Z. It's unfortunate that Honda pulled the plug on this idea, because the CR-Z feels like it'd be a perfect home for the company's new 1.5-liter turbo engine.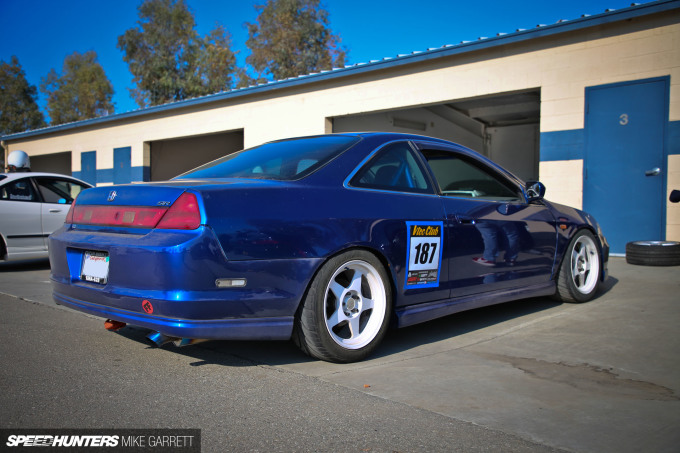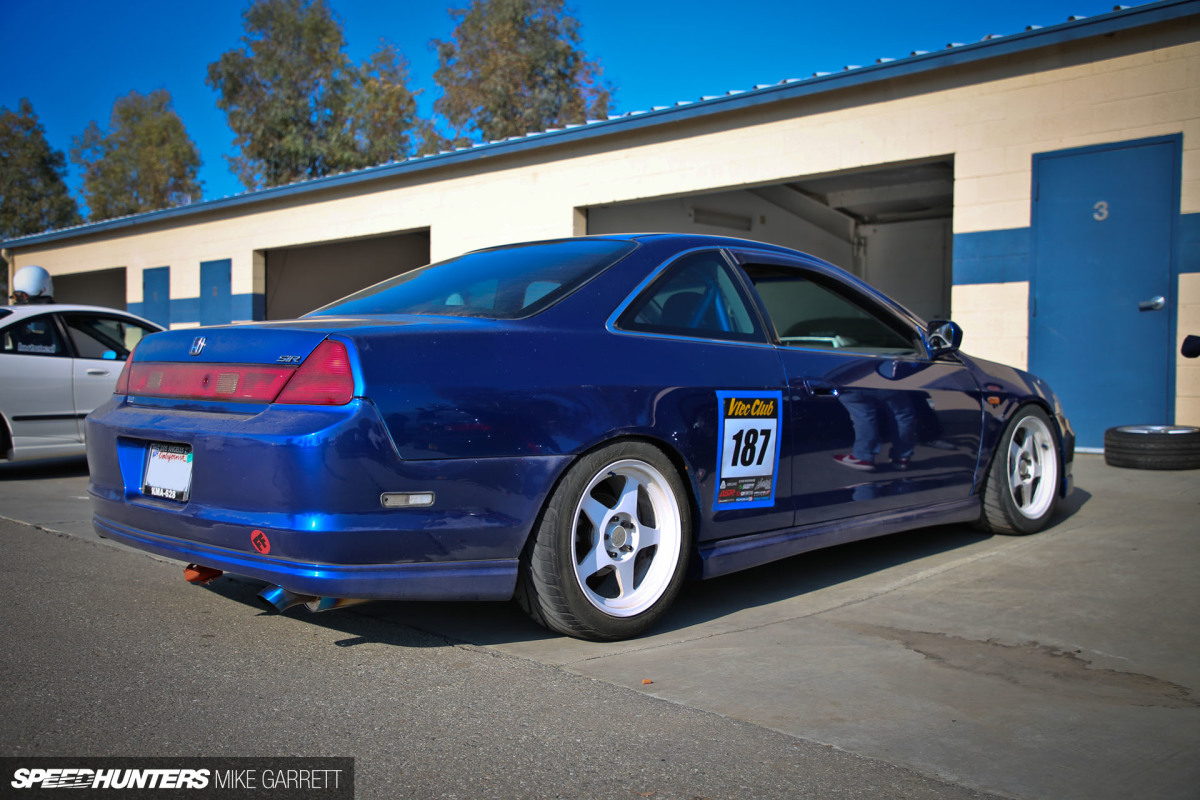 Accords from the late 1990s and early 2000s aren't known to be popular track day cars, but there were a couple of them getting in on the fun, including this coupe sitting on a set of Desmond Regamaster Evos.
Fun Comes First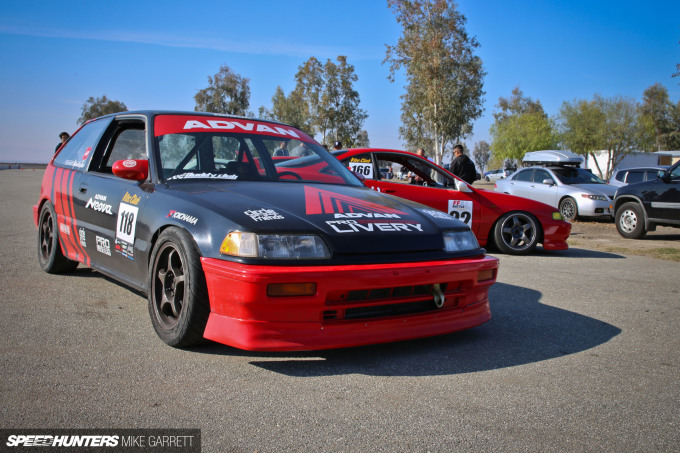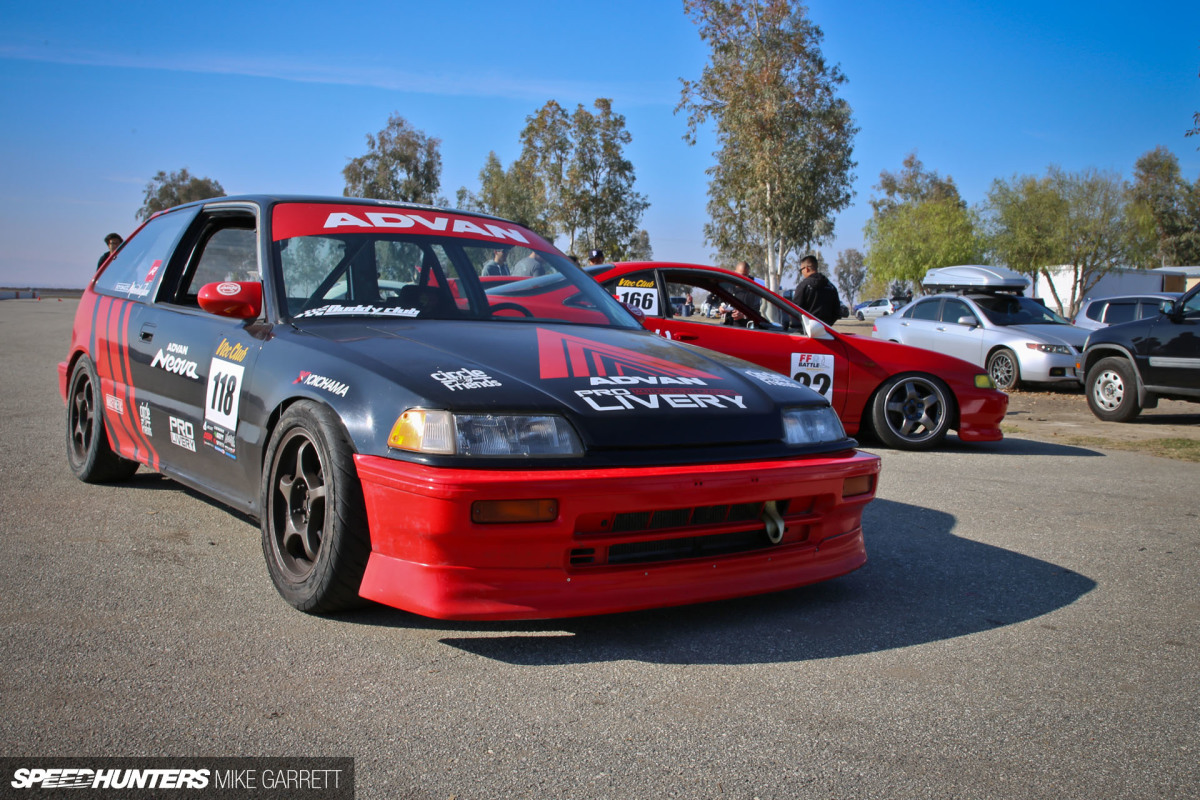 While VTEC Club is definitely a function over form kind of event, many of the cars are built with a cool sense of style. How can you not like an EF Civic with classic Advan livery for an old school Group A vibe?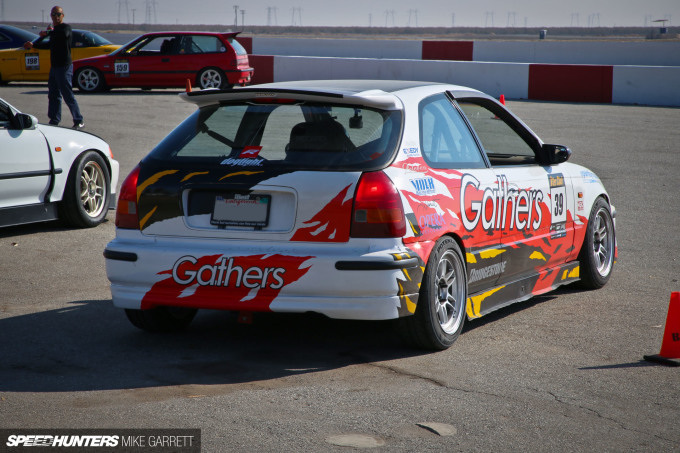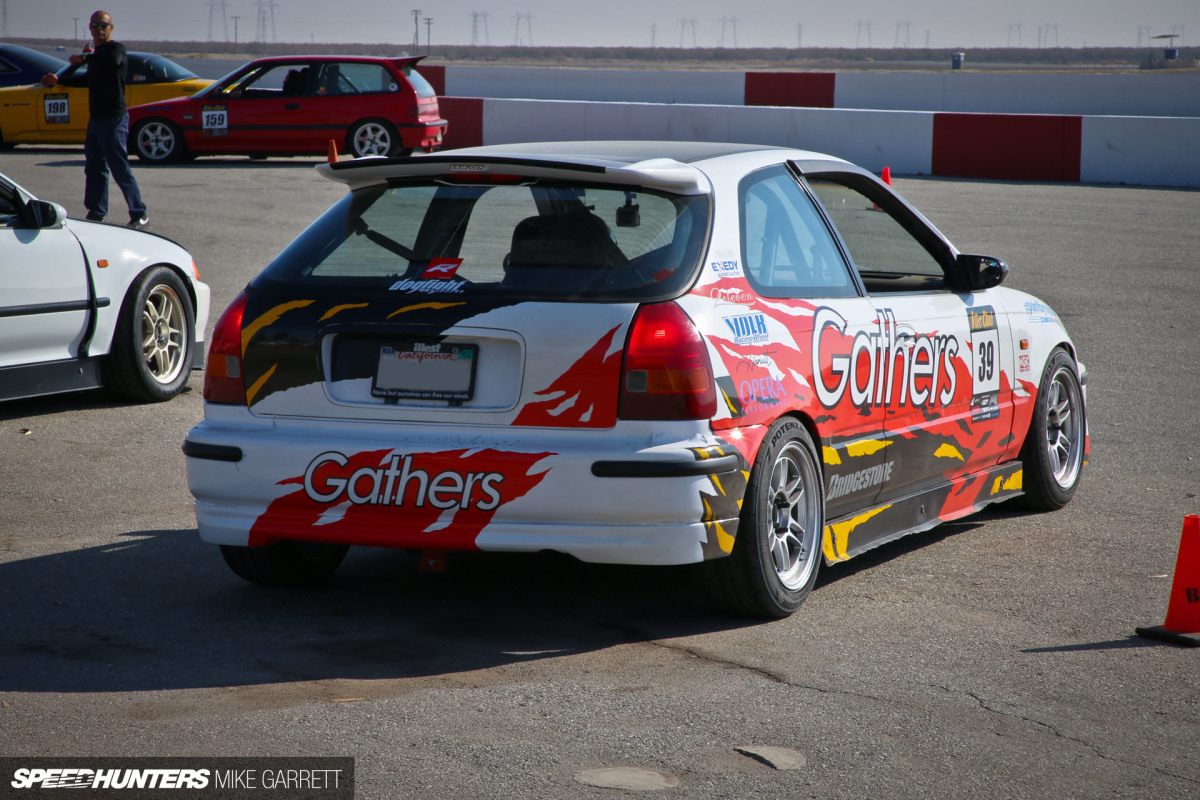 Or how about this EK that's been given a livery inspired by the Gathers Super Taikyu racer from the late '90s. I love it.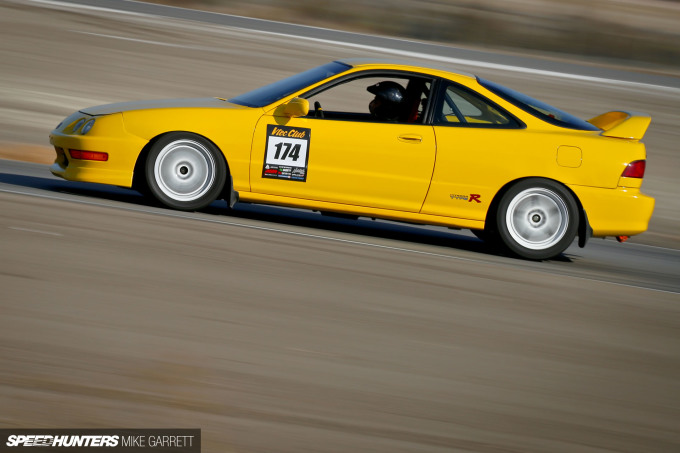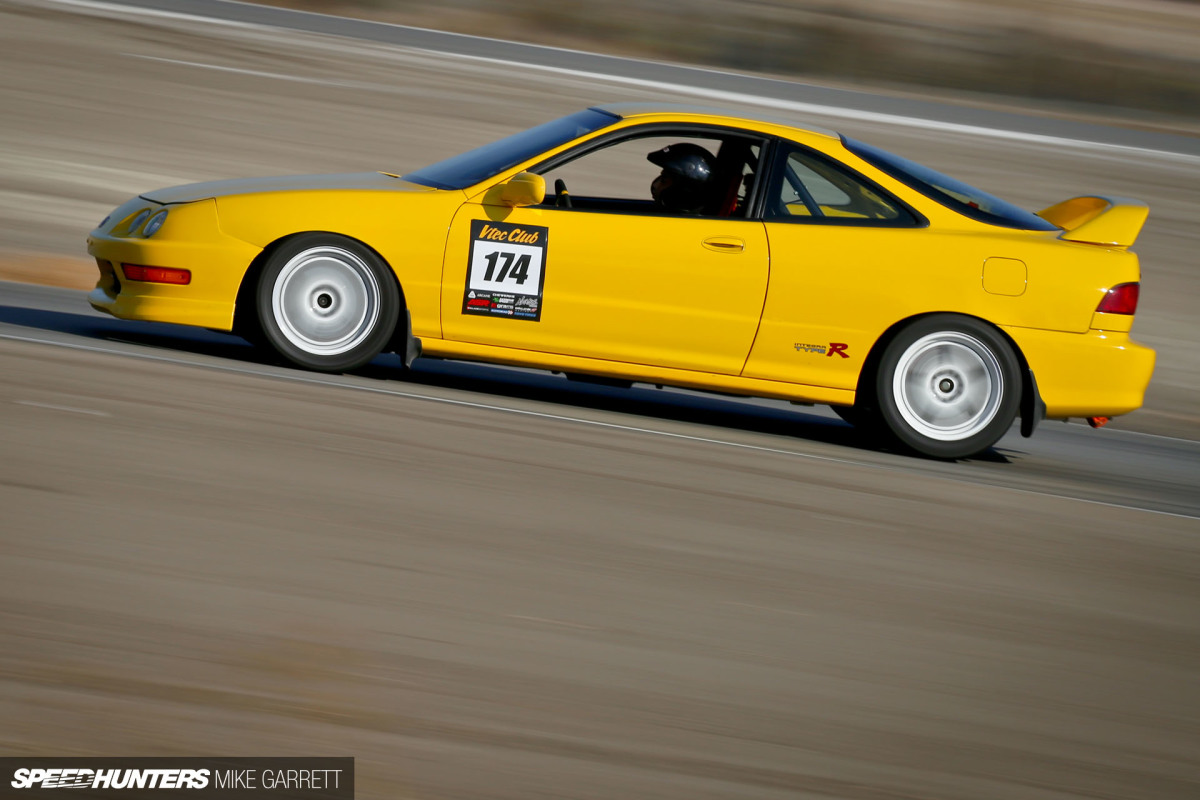 Perhaps best of all, you won't find too many big transporters or professional pit crews at a VTEC Club event. In fact, the vast majority of the cars are driven to the track rather than being trailered. It's stuff that just about anyone can aspire to.
I actually had so much fun on Saturday that when I got home I had to actively stop myself from jumping on Craigslist and trying to find an old Honda so I can get in on the action myself.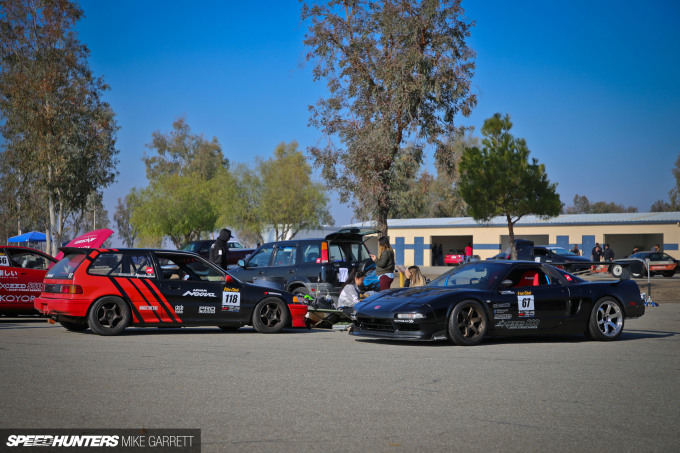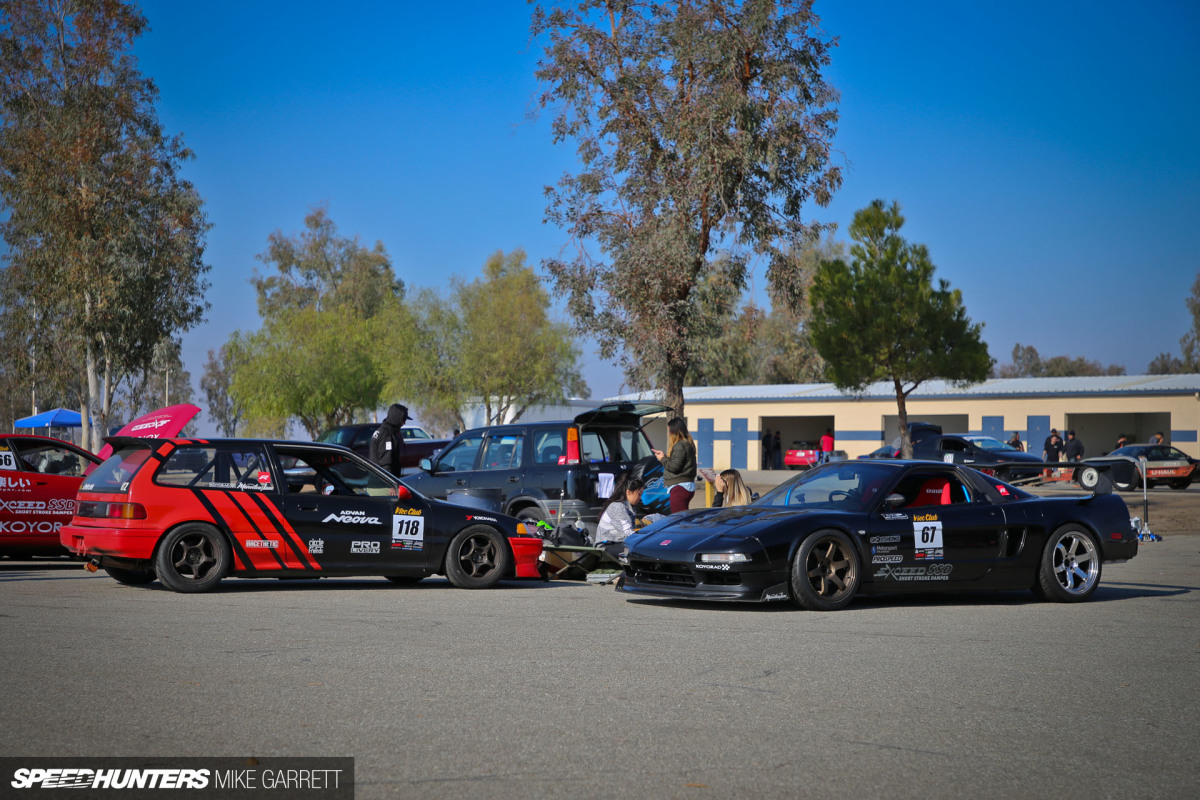 VTEC Club is competitive, sure, but more than that it's fun, affordable and very relatable for the everyday car enthusiast. Regardless of whether or not you consider yourself a Honda fan, it's impossible not to dig what VTEC Club has done for the grassroots racing scene.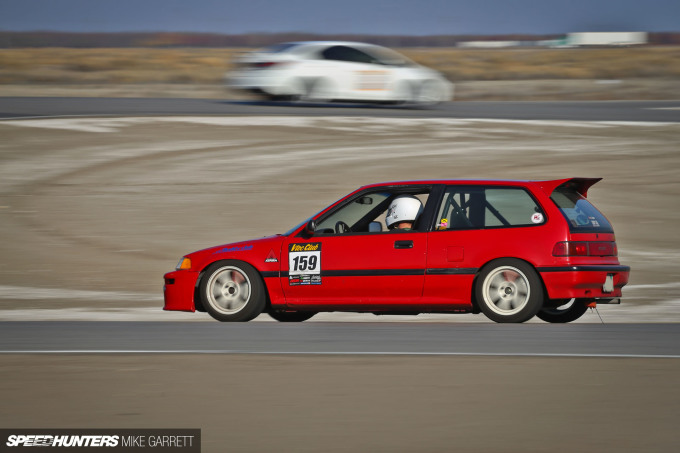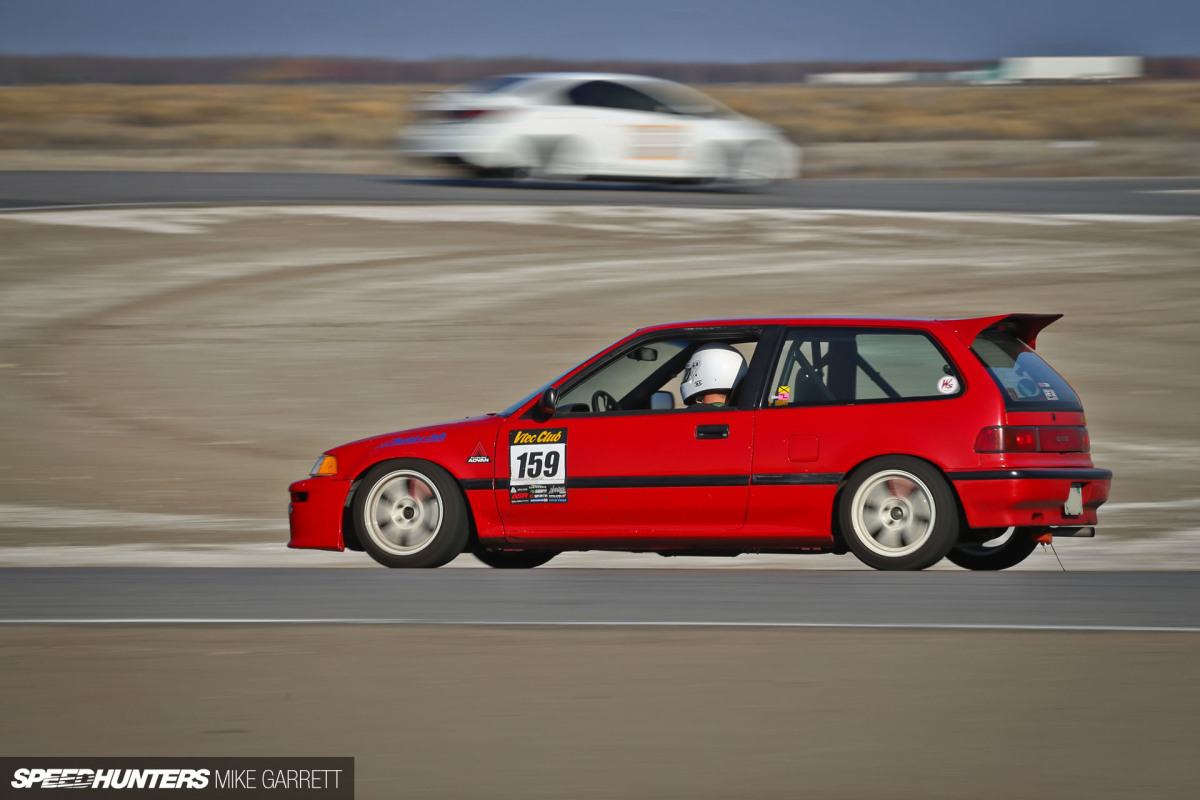 Stay tuned for more from Buttonwillow as I ready some VTEC-themed car spotlights in the coming days.
Mike Garrett
Instagram: japanifornia
mike@speedhunters.com
Cutting Room Floor