Before I started taking a real interest in the Lotus scene here in Japan, I assumed that owners didn't really do much with the popular Elise and more extreme Exige models. They both are, of course, rather well-sorted and involving packages from the factory, so aside from a wheel change and a few little carbon additions, what else would you want to do? Oh, how wrong I was…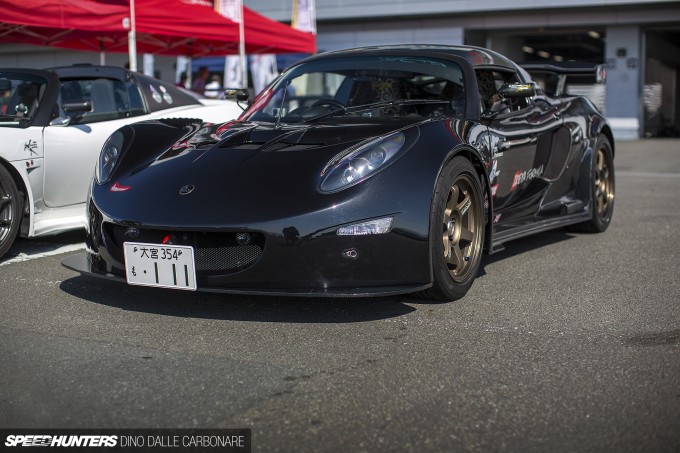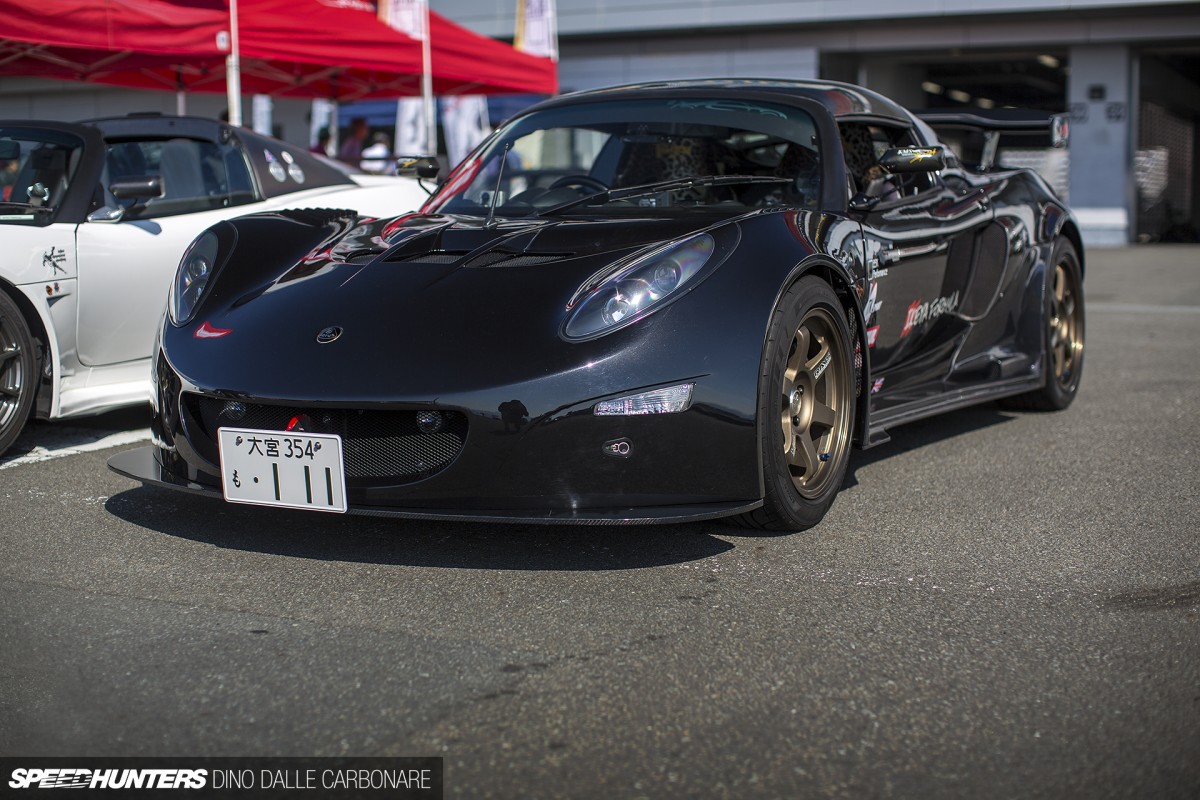 Once again, Japan has taught me that when it comes to cars, there is nothing that can't be customized, personalised and improved. BSK Performance – or Bodyshop Kobayashi – has single-handedly illustrated this notion with three cars that I just couldn't pass up spotlighting at the recent Japan Lotus Day. We've seen its Type015 Orange Exige, and its EJ20-powered Elise work-in-progress, so now it's time to wrap things up with an Elise 111 based build that really caught my attention.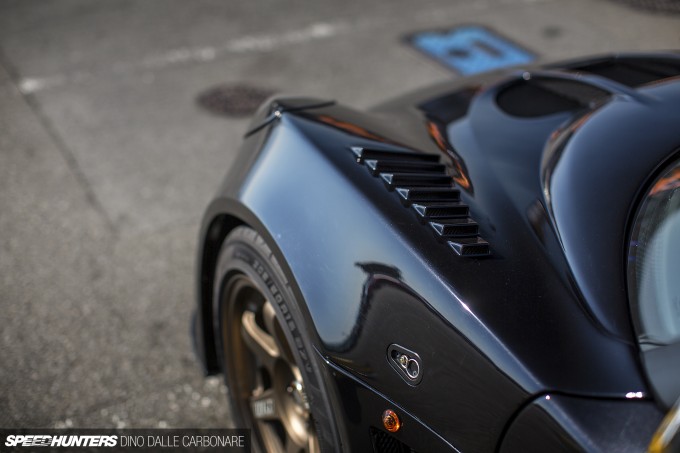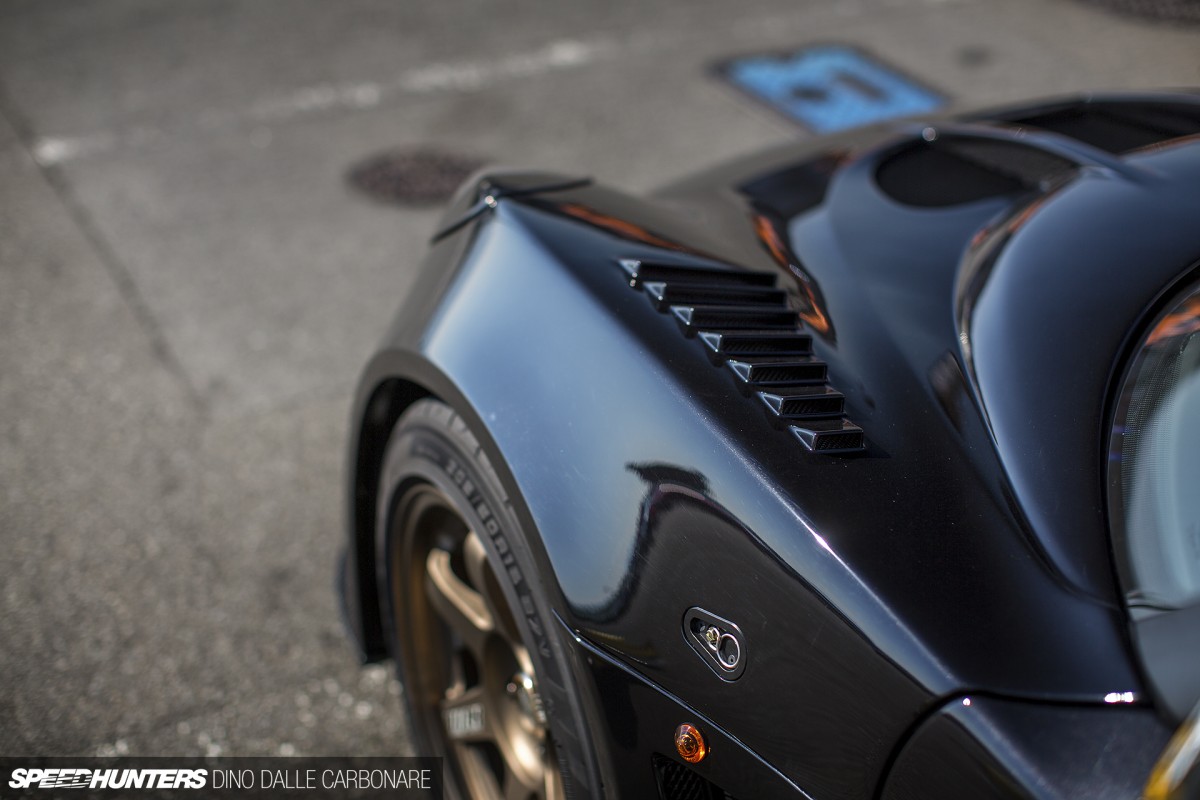 I actually spotted it at a local 7-Eleven the same morning, while grabbing some ice coffee and a little food for a very early breakfast. Sitting low and extremely wide, and wearing what looked like a custom set of exquisitely-executed body panels and cowls all bolted down in place with quick-release recessed mounts, I was intrigued.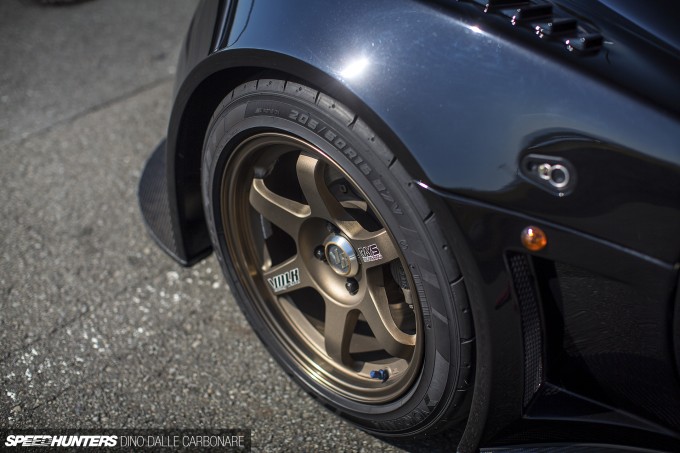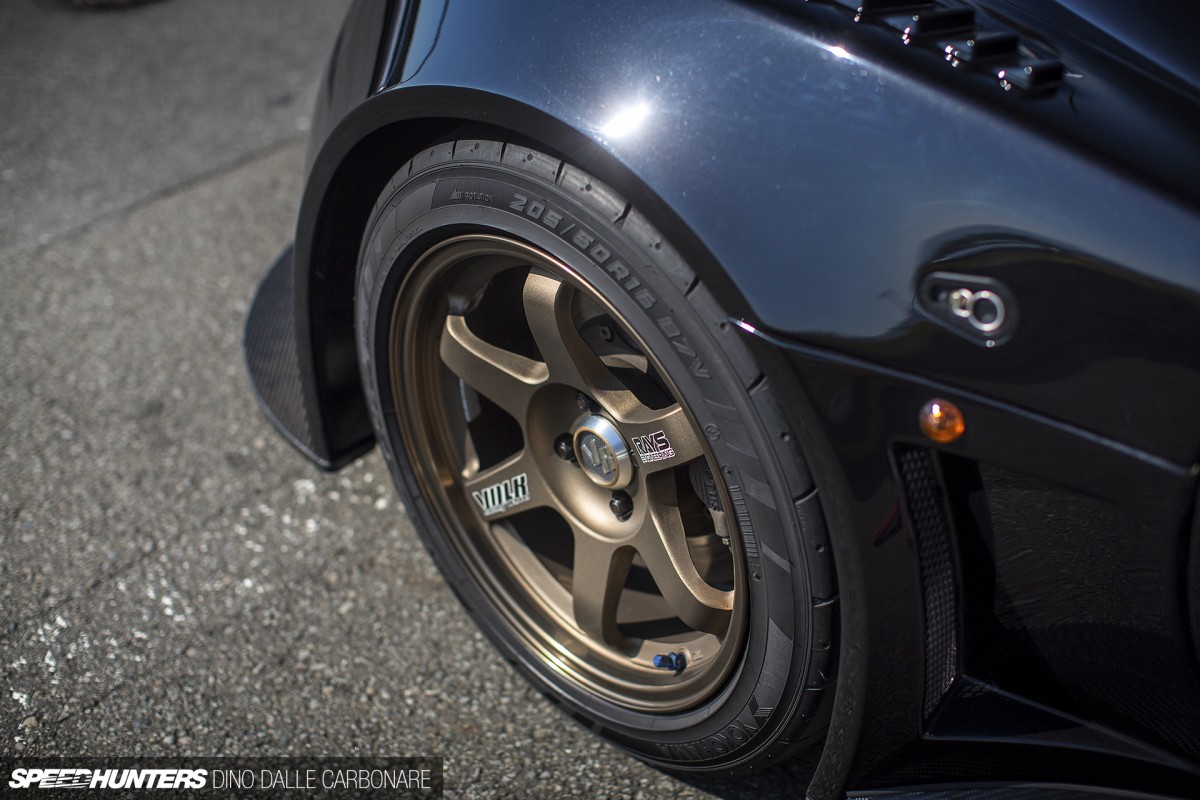 Being Japan, it could really only be sitting on one type of wheel, right? The owner's choice to go with RAYS' iconic Volk Racing TE37 was a very good one – especially given their bronze colouring which always looks great against a black car.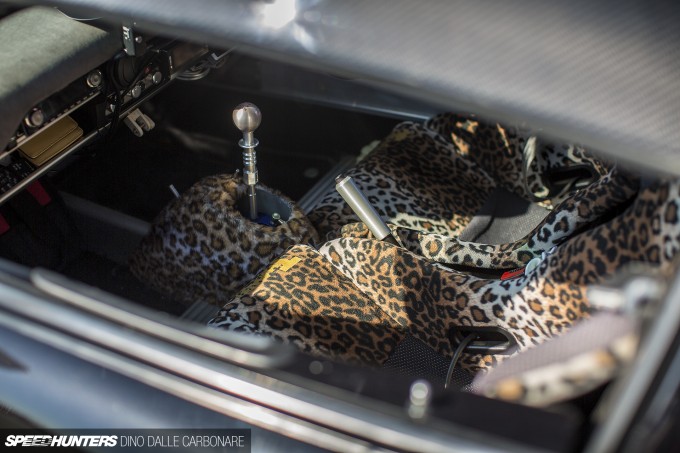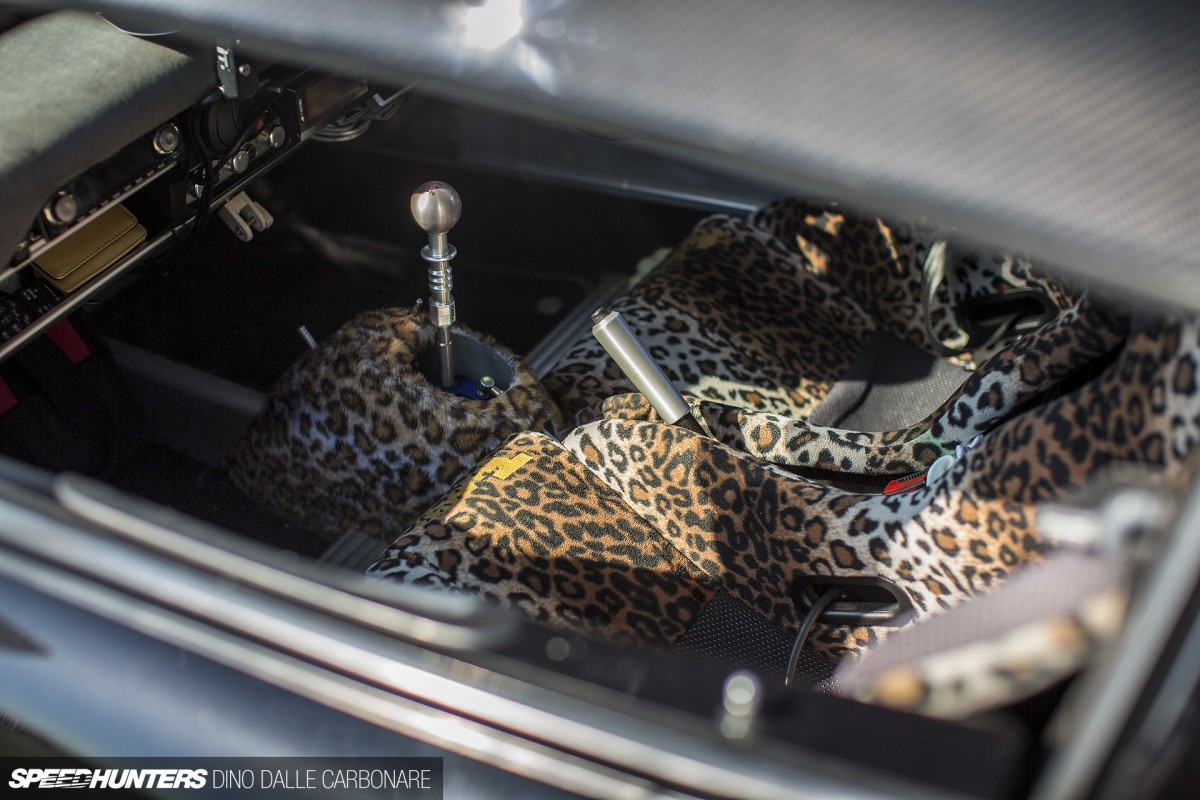 But then I spotted the interior. What can I say, except for that I've really seen it all now! I instantly baptised the fluffy leopard upholstery Donkihote-spec. For anyone that's been in Japan, that should make a lot of sense. But jokes aside, everyone is free to do what they like with their own car, and to be honest, seeing this just put a big smile on my face.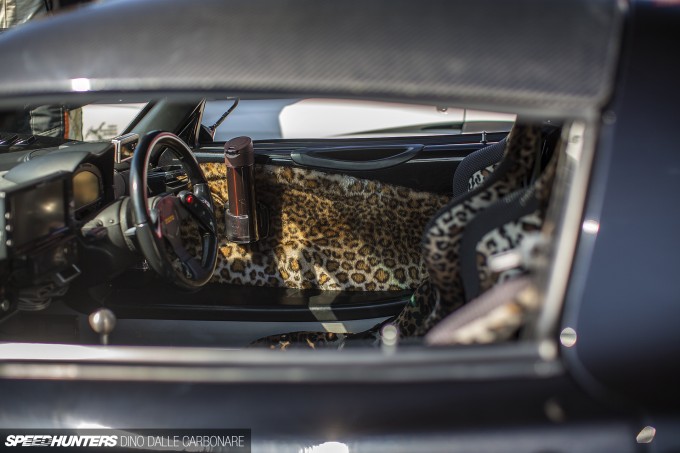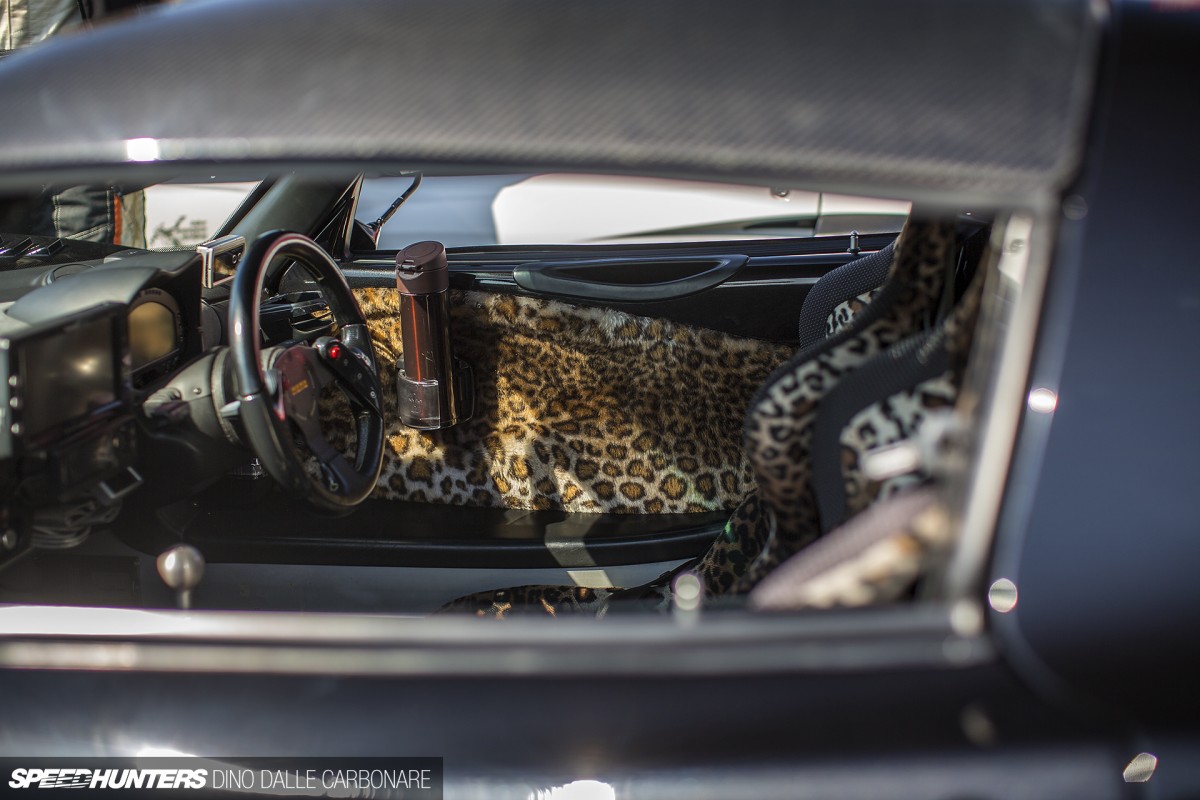 It's obviously been done for fun and perhaps to get a reaction – something it really succeeds in doing.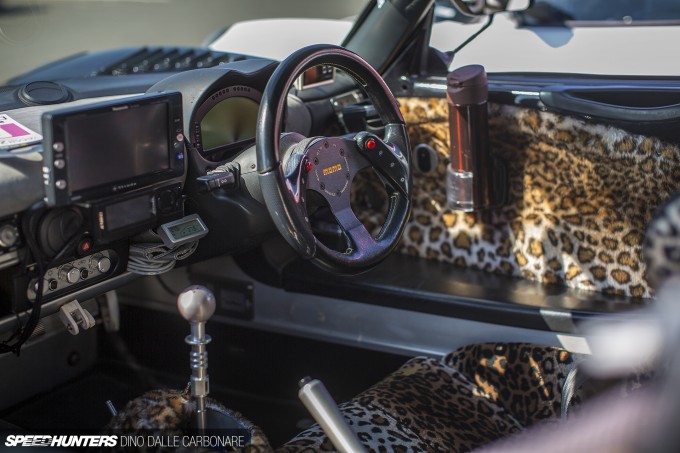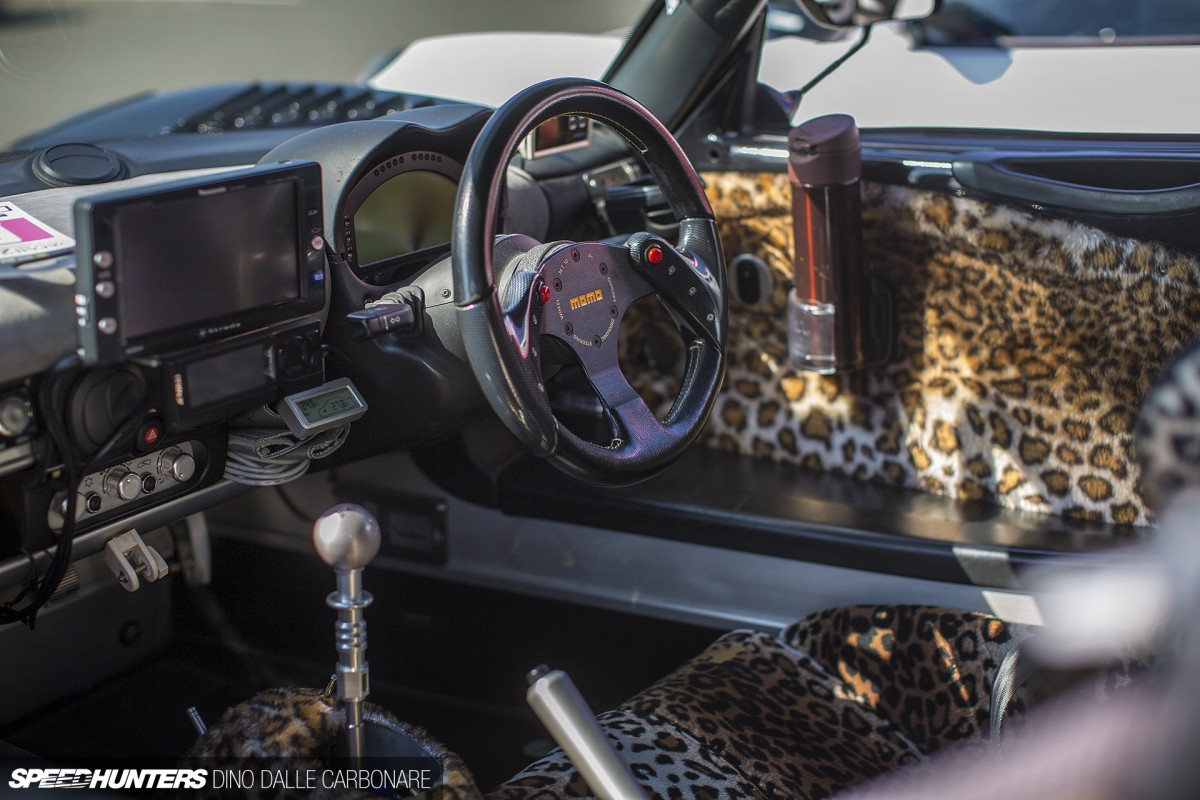 I'll leave the rest of the assessment up to you!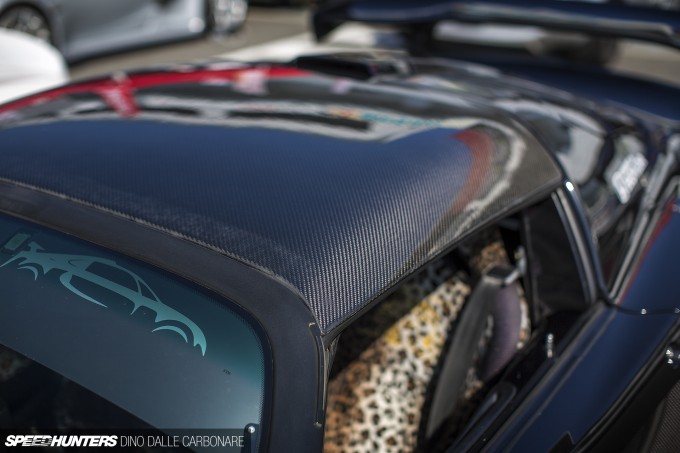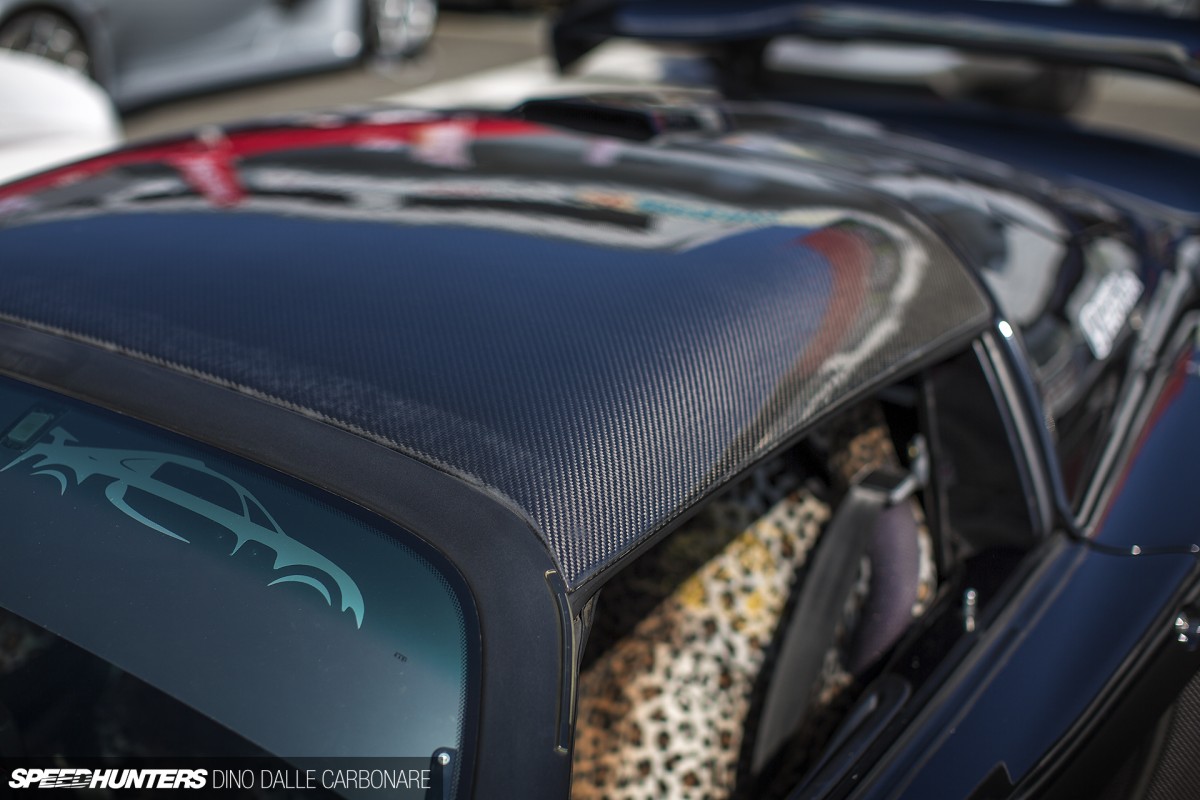 More custom body parts followed with a lightweight carbon roof panel, which almost blends into the rest of the black exterior.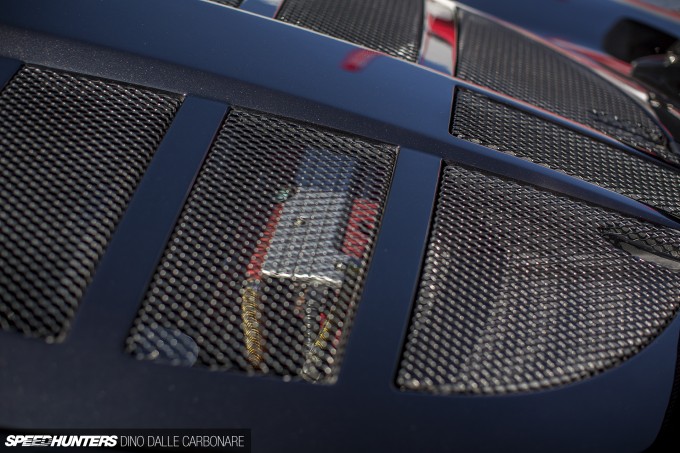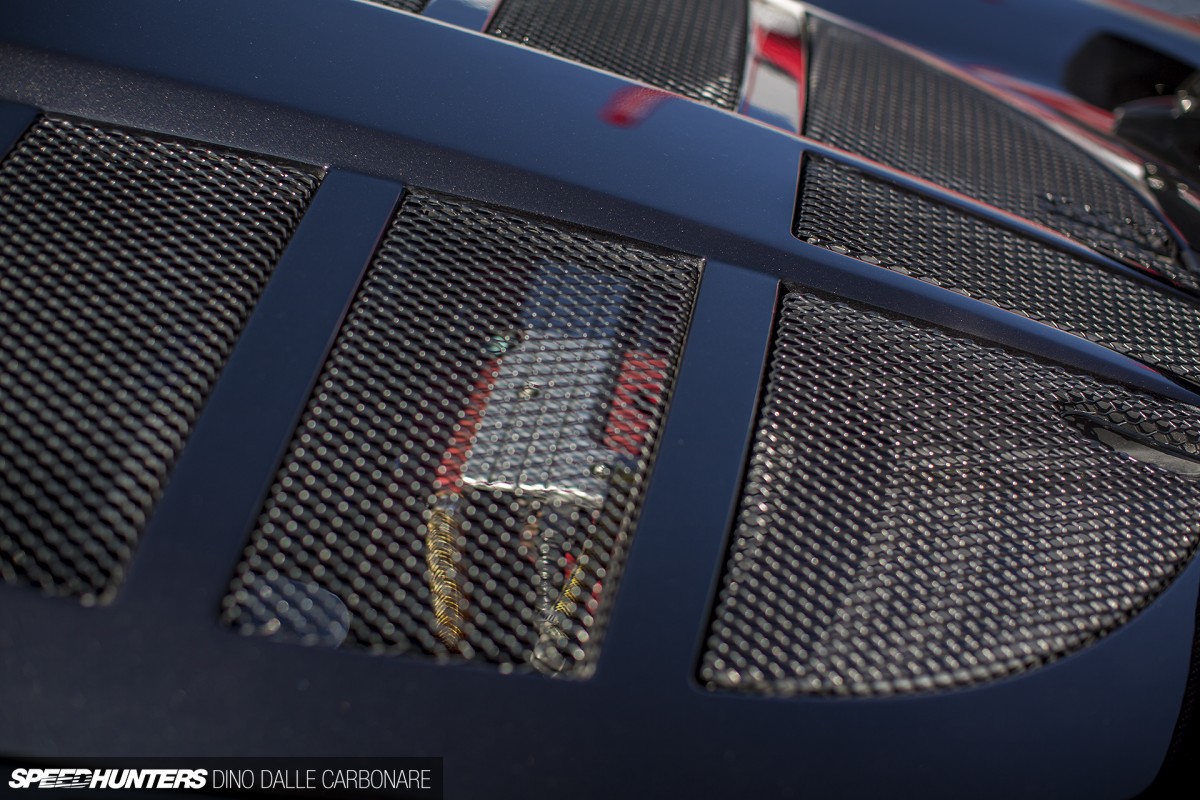 Upon closer examination, the 'Powered By Honda' and 'Type R' stickers on the side of the car weren't placed there just for fun. That is in fact a Honda K20A joined by a multitude of top-shelf parts.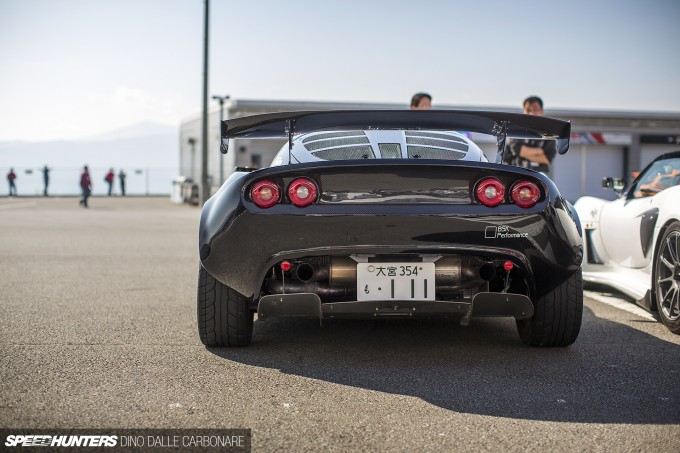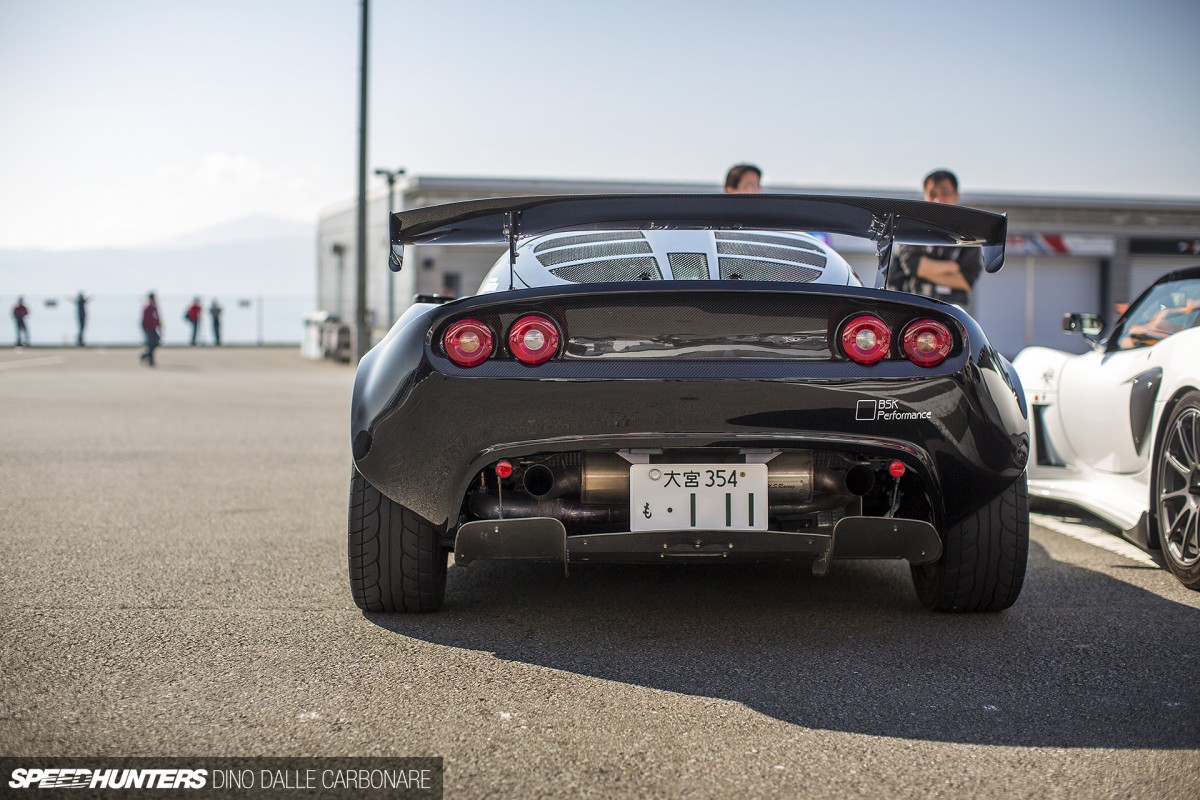 The rear too is extremely wide, and again it's a BSK Performance part that dramatically broadens the Elise's overall stance to the point that the Neova tyres look a little too narrow.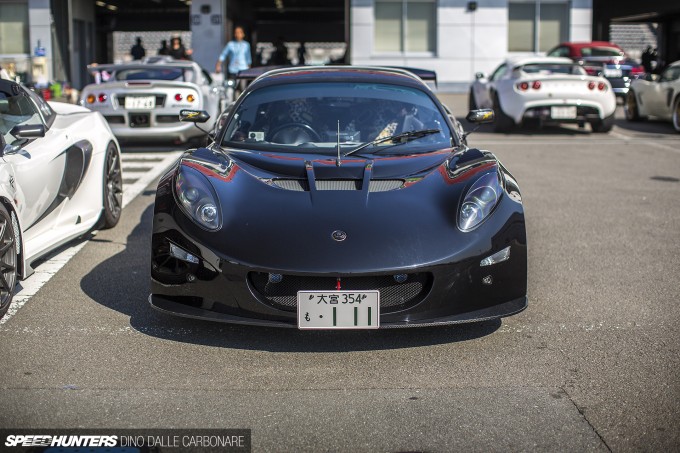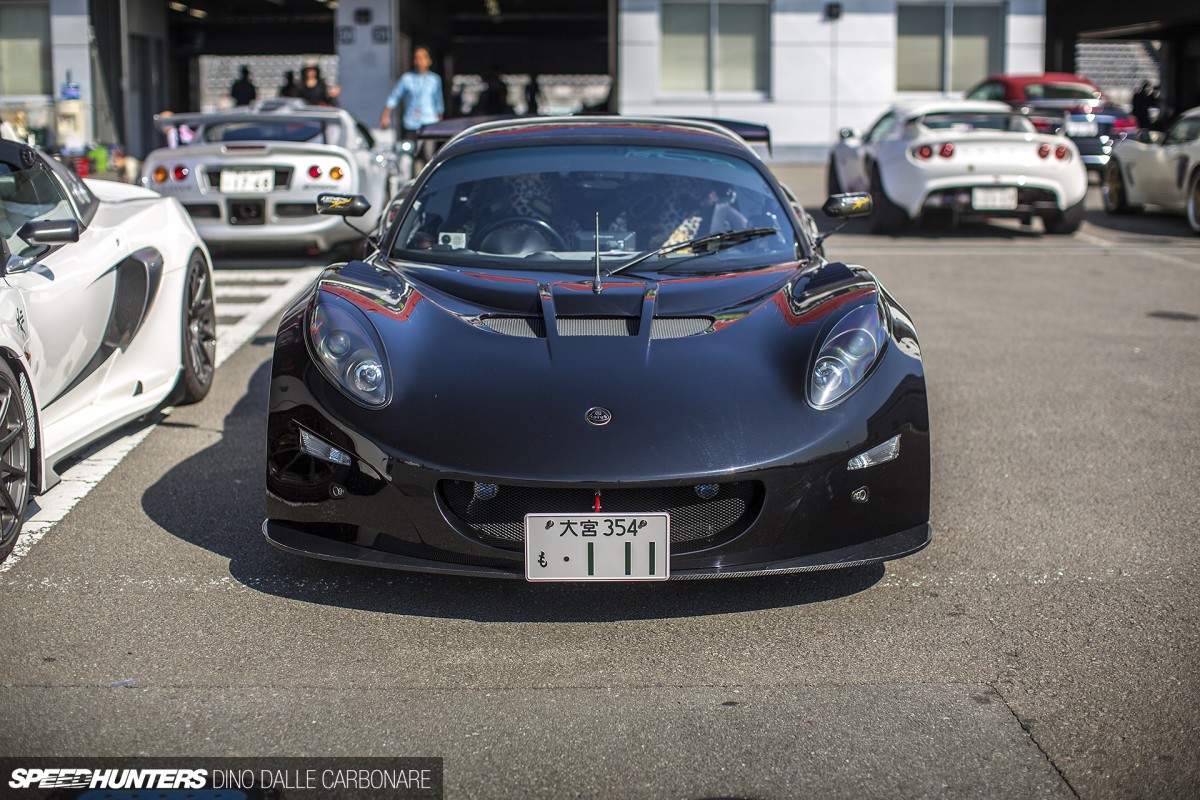 I'm so interested in this particular car that I will be heading to BSK to see if they'll allow me to run a proper feature on the little Honda-powered beast. The JDM scene can do no wrong, or can it?
Dino Dalle Carbonare
Instagram: speedhunters_dino
dino@speedhunters.com