It's not often that I concentrate on just one shop when hunting out spotlight features at an event, but at the recent Lotus Day at Fuji Speedway, BSK Performance made it very difficult for me to do otherwise – and you'll soon see why.
The other two BSK (Bodyshop Kobayashi) cars I'll be showing you next week have both been built around engine swaps, but the Lotus I'm going to kick things off with – BSK's Exige-based 'Type015 Orange' – still uses the 1.8-litre Toyota-sourced 2ZZ-GE it was originally specified with.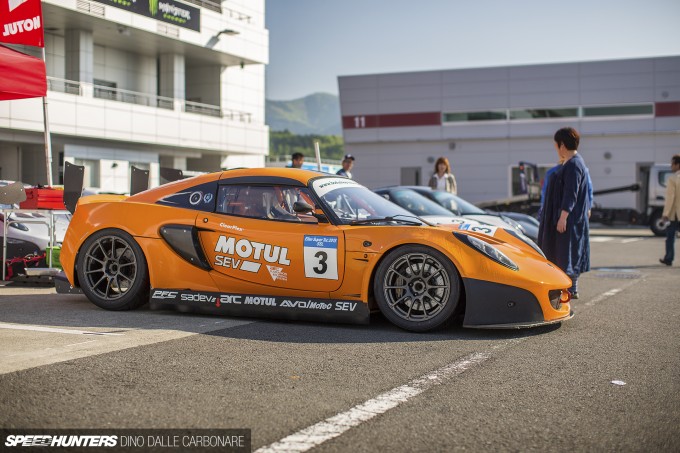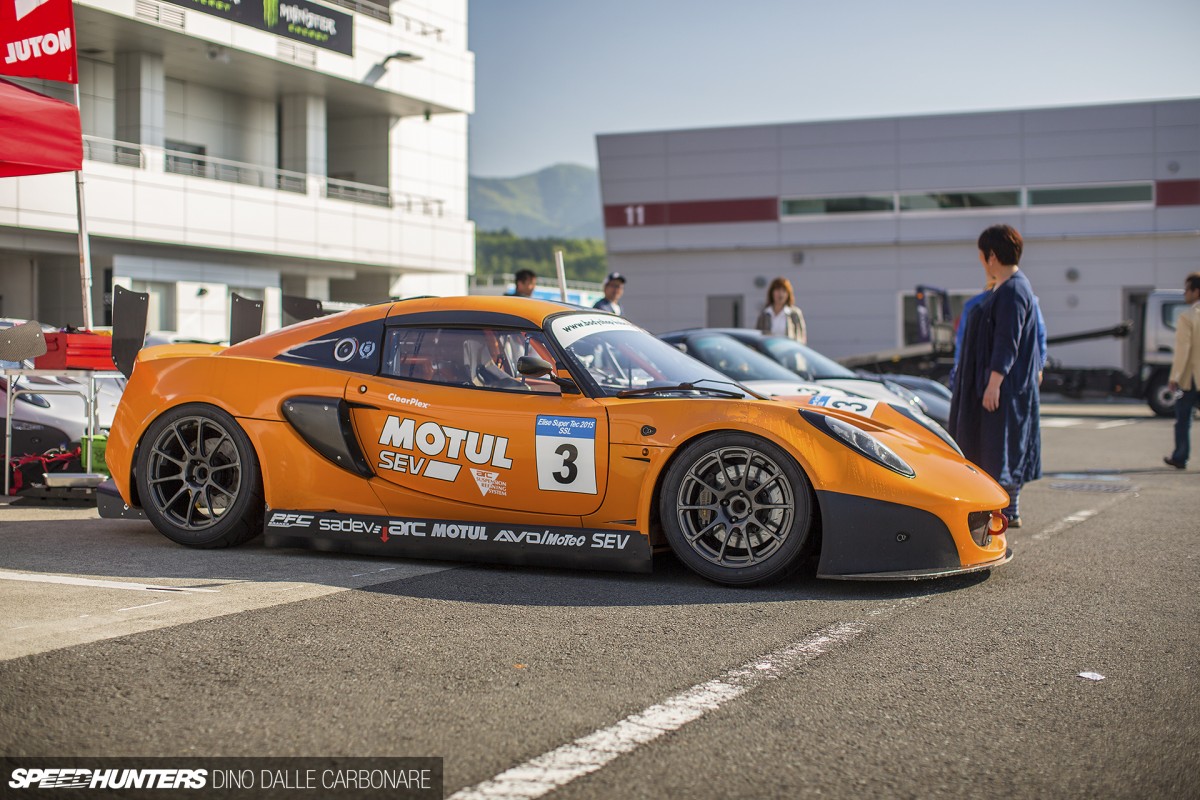 That doesn't make it any less interesting though. In fact, it's even more impressive, as the work that has gone into this shop demo car is unlike anything I've ever seen the Exige chassis exposed to. Quite simply, if someone showed up at a Lotus tuner with a road-going car and requested to have it transformed into an all-out race car, this would be the result.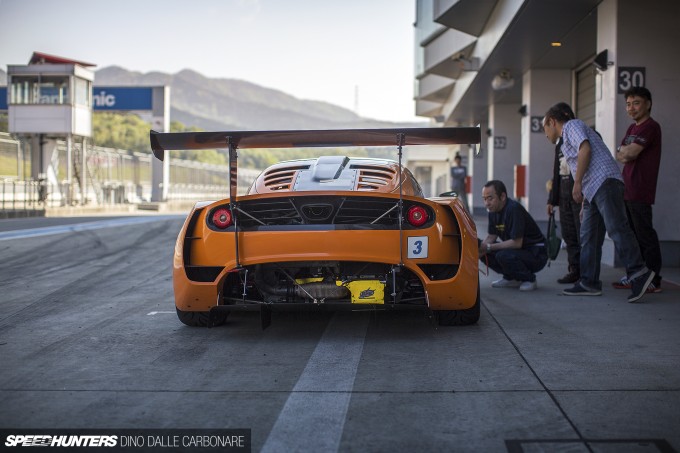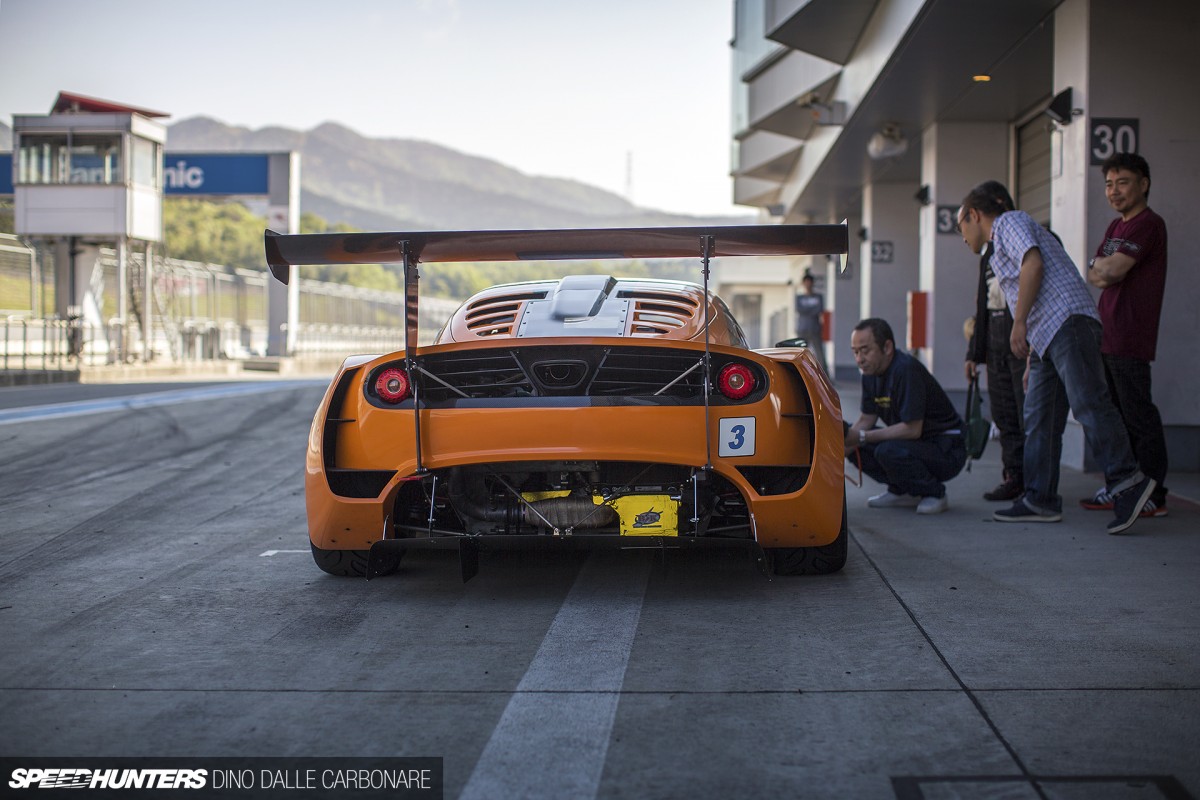 And that's exactly what you are seeing here. This is bonkers-fast, not because it has a powerful naturally aspirated engine bolted in the back of its aluminium tub, but because every component has been designed and developed to maximise the car's performance. It's as true to Colin Chapman's original philosophy for his cars as I've ever seen, all pulled together with some unique Japanese flair.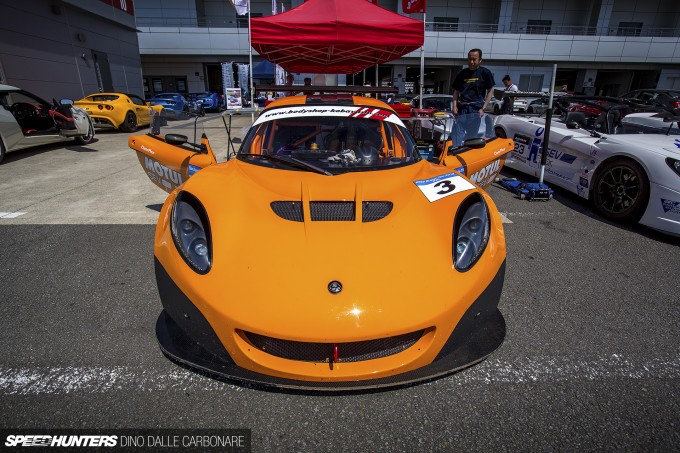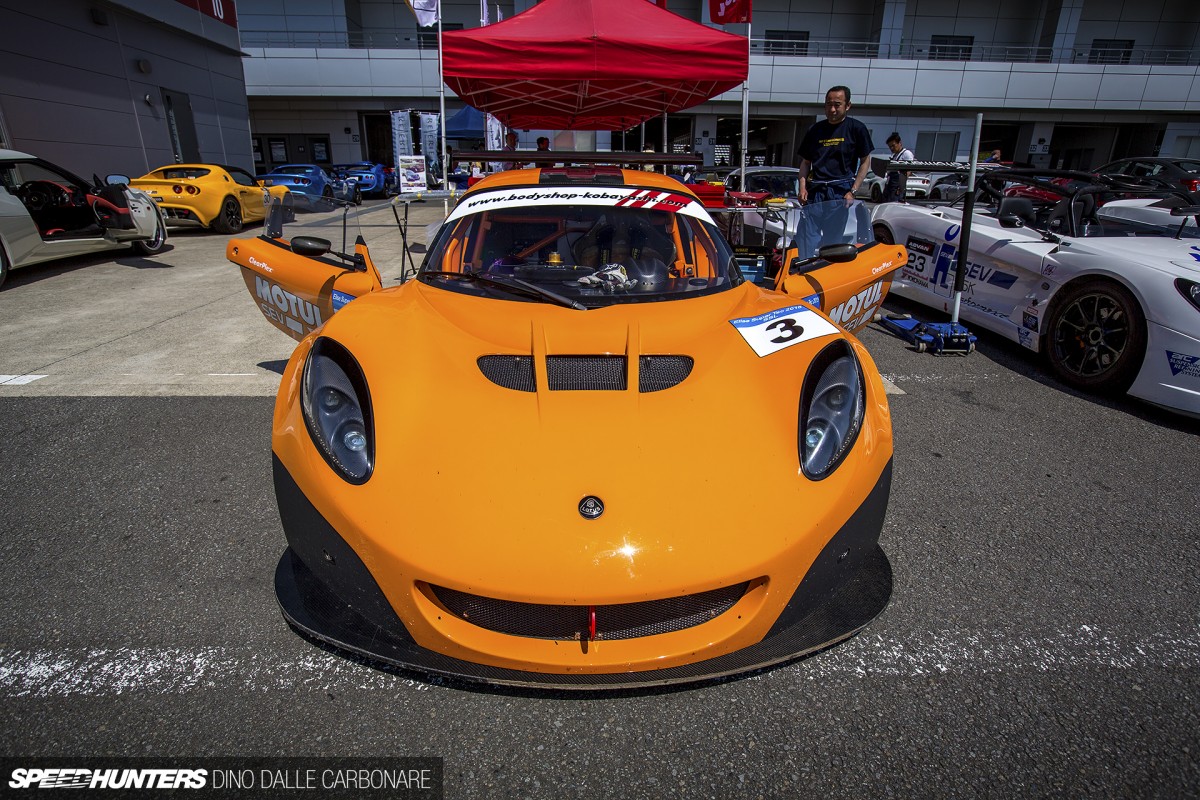 I had the perfect opportunity to grab some detail shots of the car while it was parked up in the paddock, cooling down after a few spirited laps around Fuji. The Exige runs BSK's Type015 wide front cowl with integrated carbon front diffuser all held in place by their own racing-grade latches.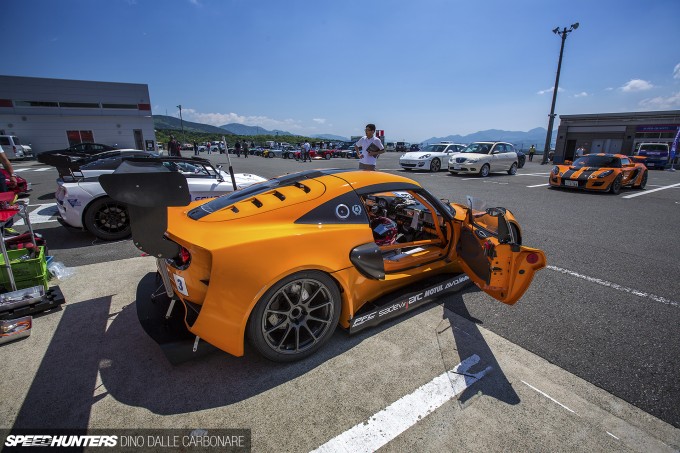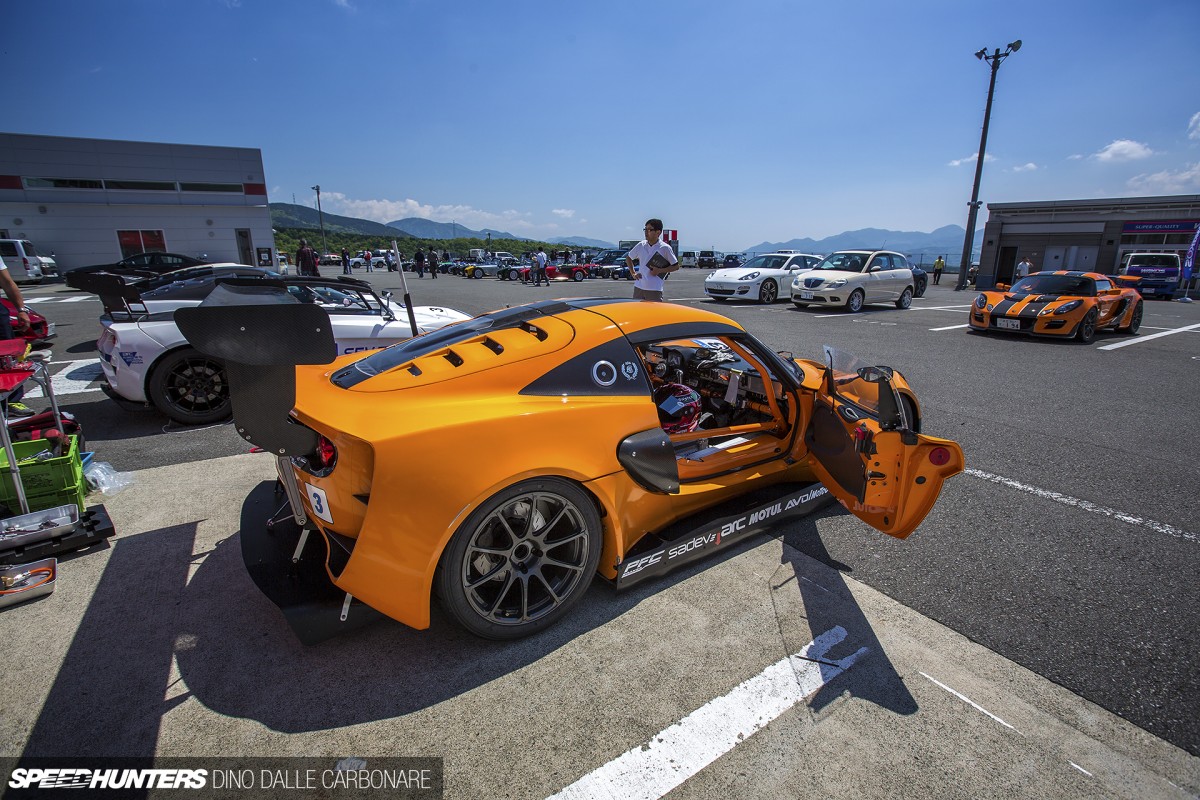 The sides are pumped and flared too, with a carbon fiber underfloor that sticks out to meet the skirts. But it's the sheer width of the rear cowl that sets the stance of the car apart from any other Exige we've ever seen.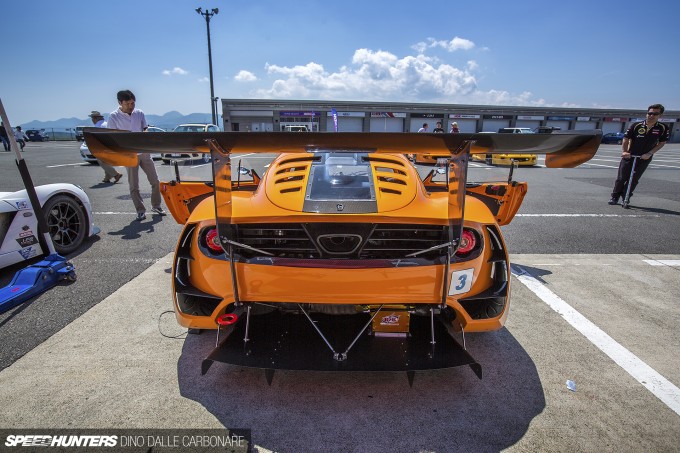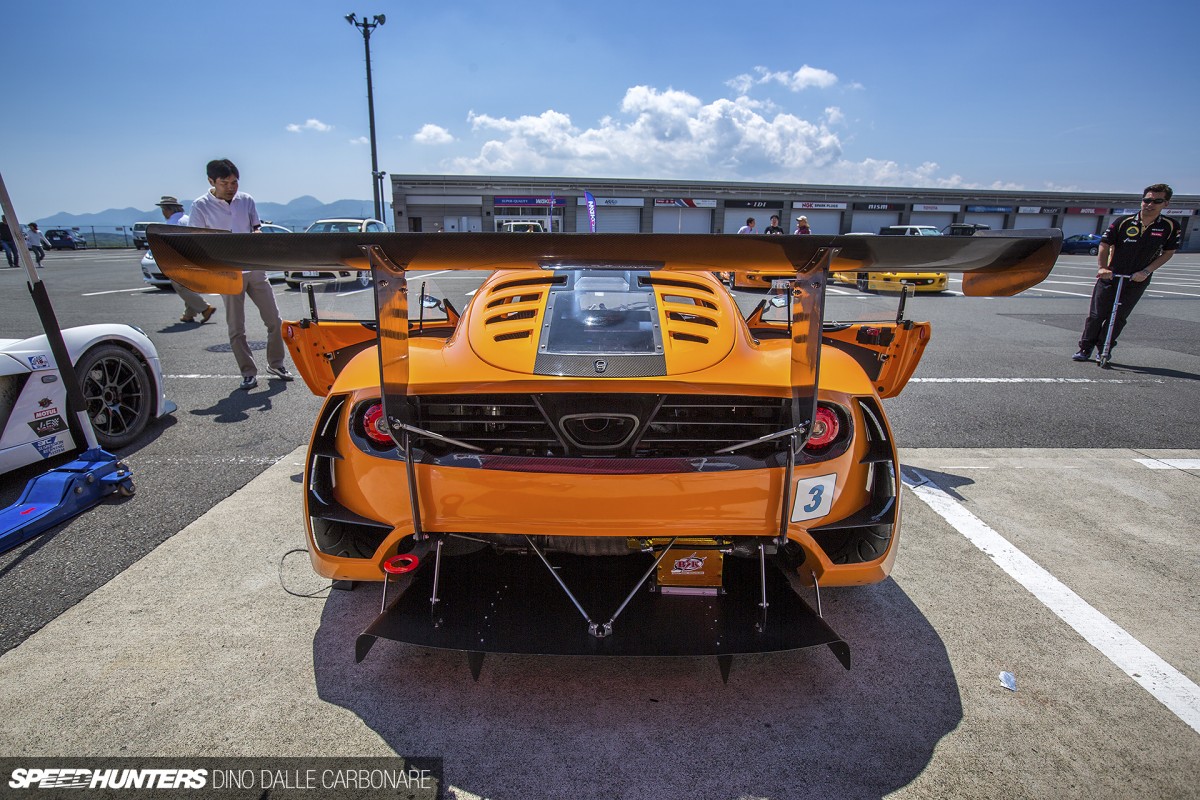 You don't realise how wide it is until you look at the Exige from the back. If the rear design and exhaust outlet reminds you of another British car, it's not by chance. The McLaren MP4-12C inspired rear section is a great touch, but I wonder how many people would actually notice it with the massive rear carbon GT wing and extended diffuser taking center stage?!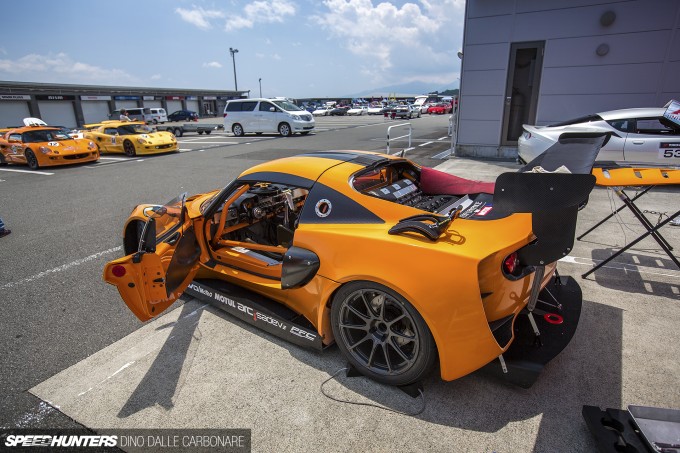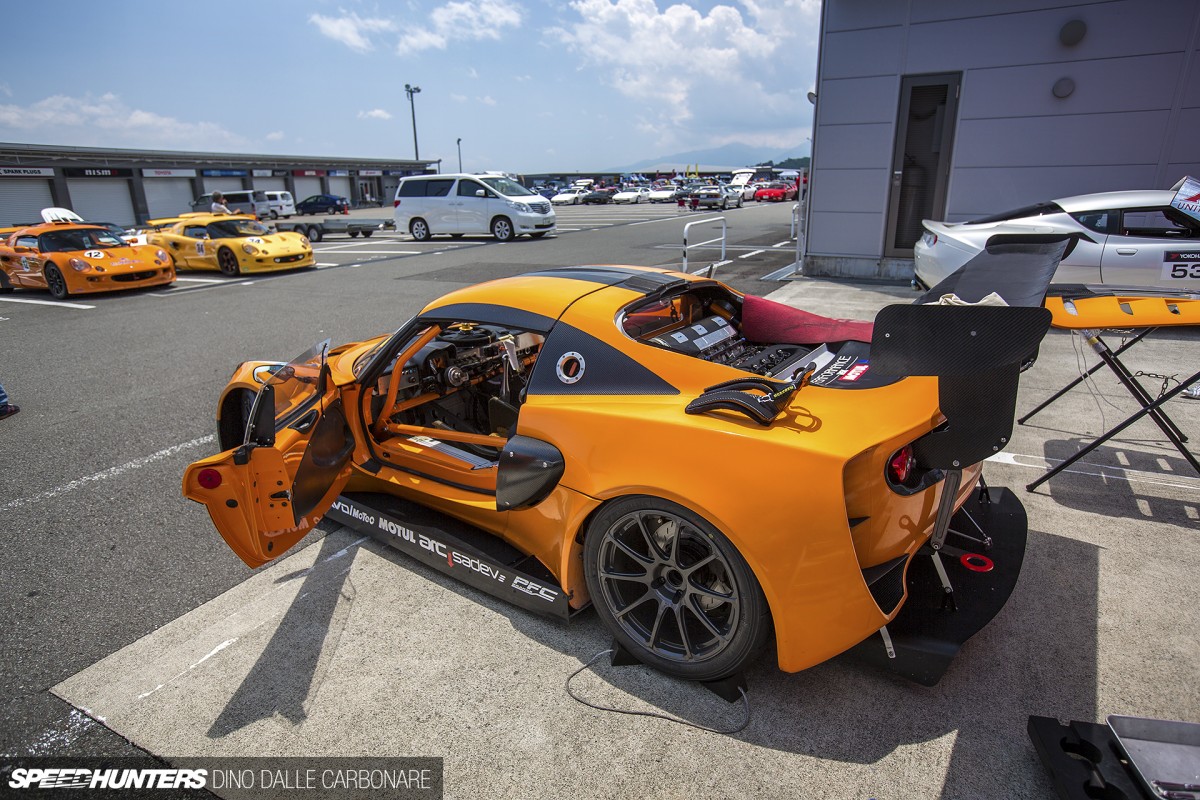 Later in the day the car had its BSK louvered engine cover removed, so I finally had a chance to check out the motor.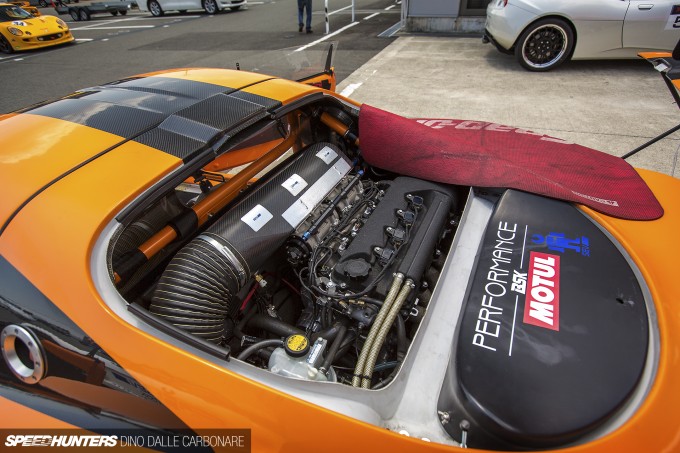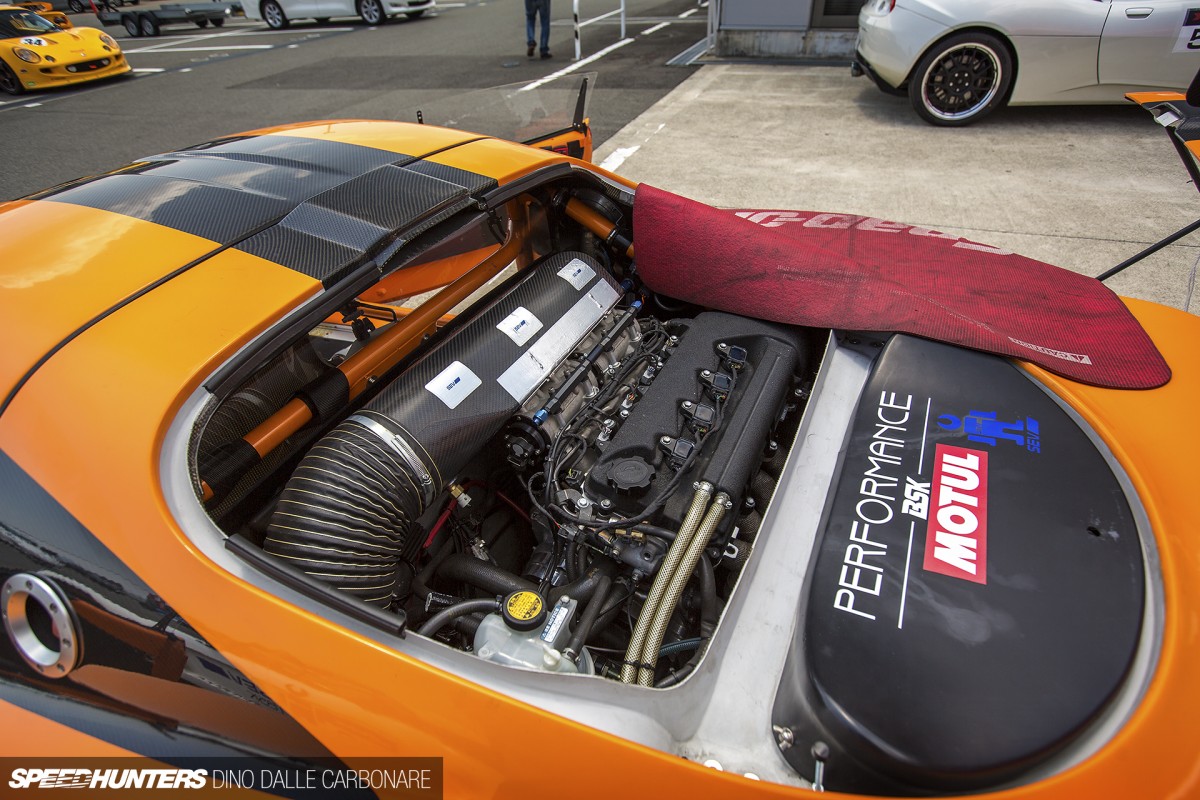 The 1.8-litre 2ZZ-GE has been fully reworked and now features a fully-bespoke forged and balanced bottom end, and a ported and polished head with high-lift/long-duration Piper cams. BSK even made the big carbon intake to feed the mid-mounted motor, and can also puts its name to the titanium center-exit exhaust. A MoTeC M400 engine management system is at the heart of the setup, and subsequent tuning has revealed 245hp at 8,000rpm.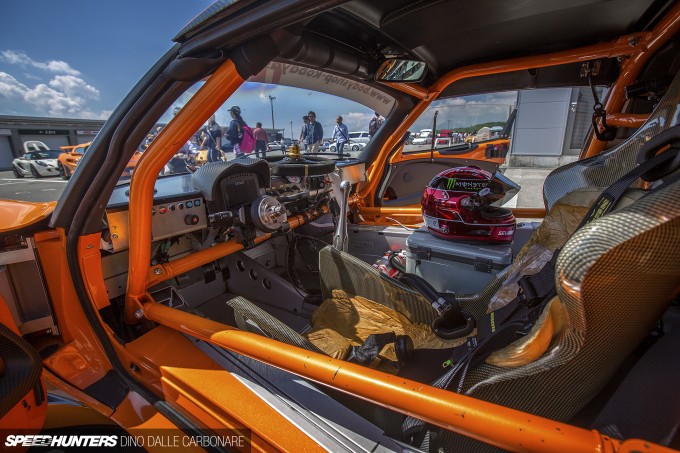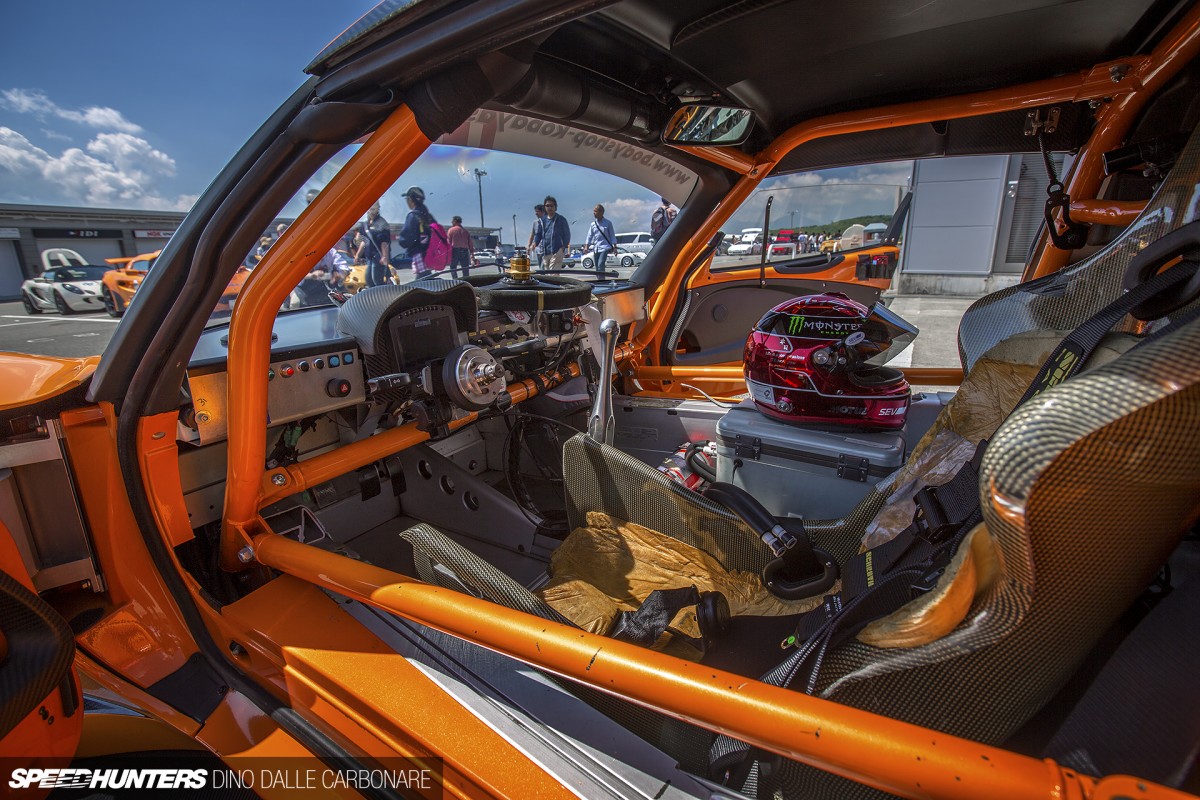 The engine sends drive to the rear wheels via a Sadev sequential transmission and LSD. You can see the massive billet shifter in the cabin that allows the driver to machine-gun through the gears. The cabin is all about performance, and whatever little equipment the car had stock from Lotus has been removed. There's now a custom rollcage, Kevlar seat, carbon dashboard and to finish things off – a MoTeC C125 data logger unit.
This build is defined by function in every possible way and has just been added onto my ever-expanding 'must-feature' list. Stay tuned for more Lotus goodness from BSK Performance…
Dino Dalle Carbonare
Instagram: speedhunters_dino
dino@speedhunters.com