Happy Holidays
The last two weeks of Speedhunting adventures have once again reminded me why California is such a great place to be when it comes to car culture.
While enthusiasts across much of the United States have already put their cars away for the winter, the event season is still going strong here in the Golden State.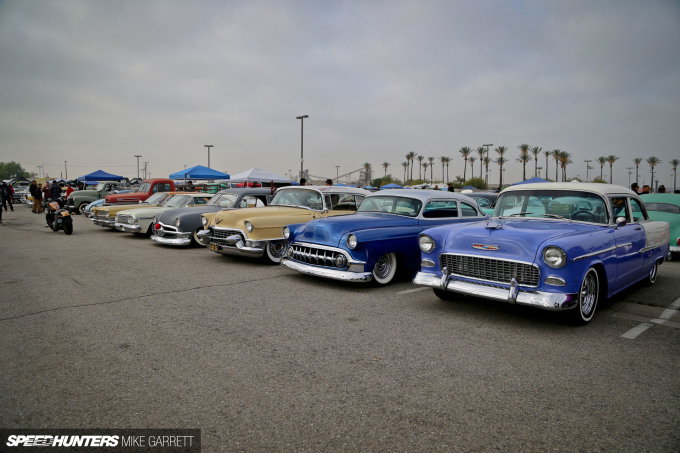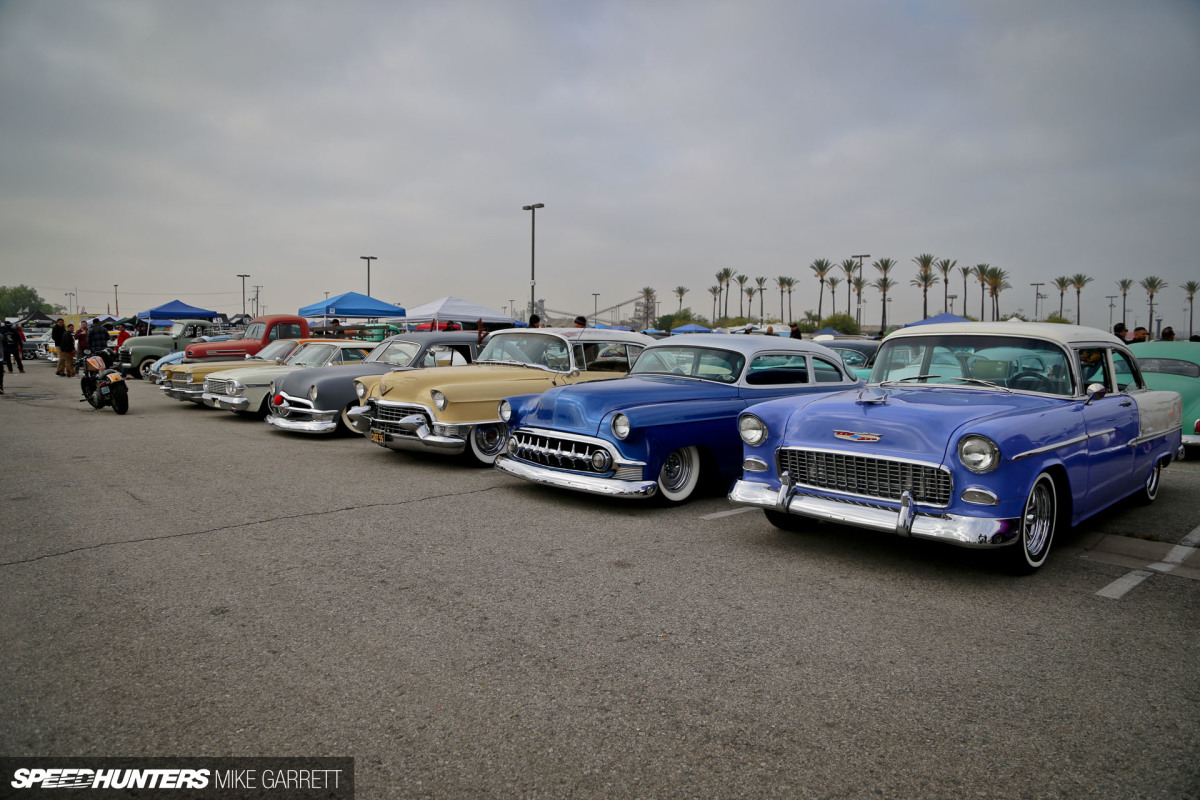 Just last Saturday I was over at Buttonwillow Raceway, wearing a t-shirt and taking in some of America's most unique time trial events with VTEC Club USA. And one week later I was back out again, but this time instead of Hondas going around corners it was hot rods, customs and drag racers.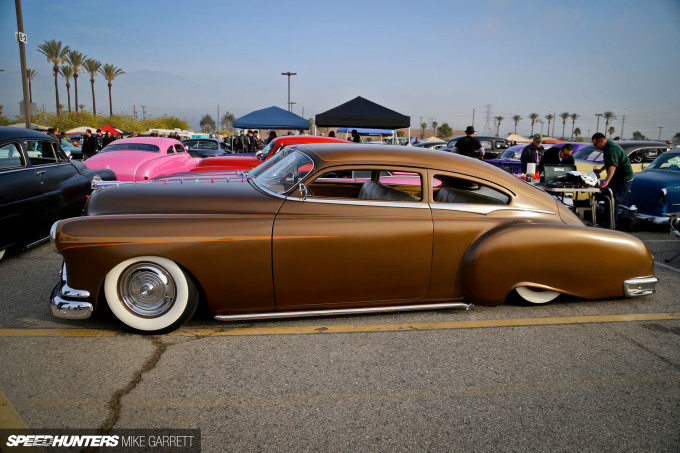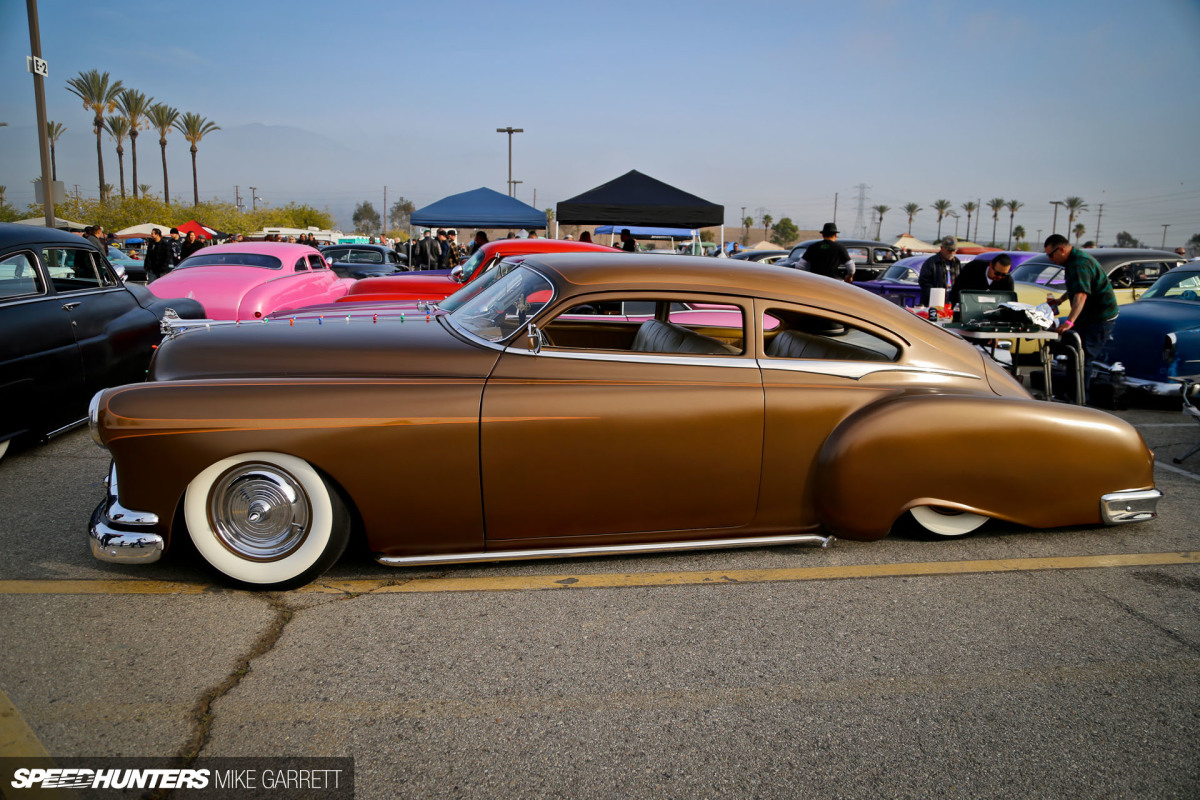 The ability to go out and cover two dramatically different but equally great events on back-to-back weekends this late in the year is one of the best things about living in this state. No matter how much time passes, it just never gets old.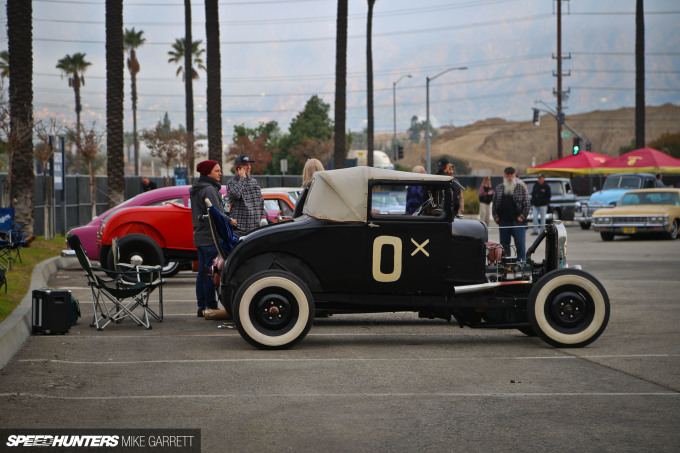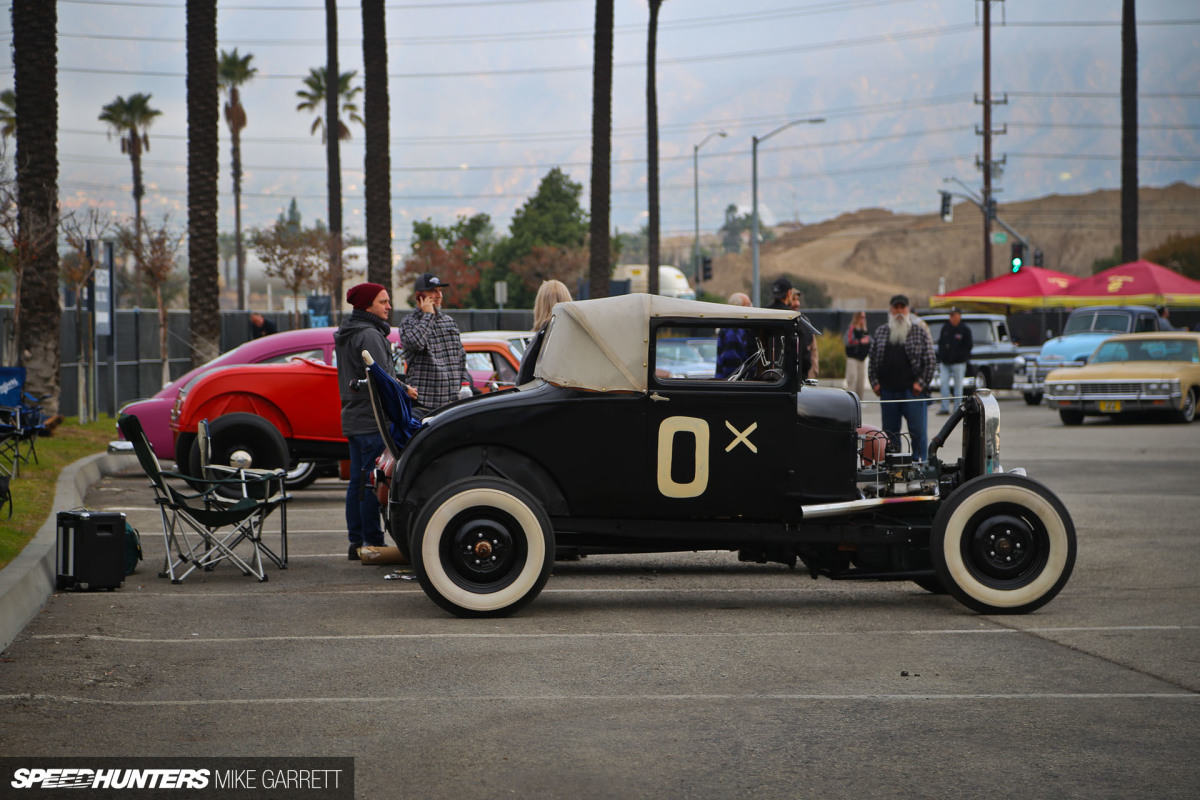 So with that said, let's go ahead and take a look at this year's Mooneyes Xmas Party at Irwindale Speedway, an event that's easily one of the most well-attended hot rod and custom car gatherings in Southern California.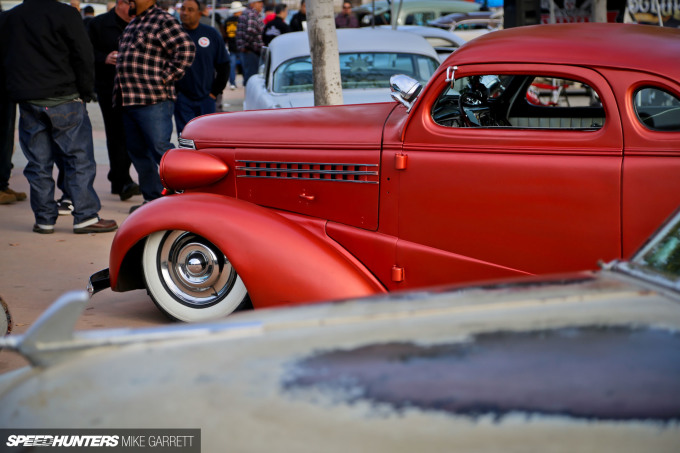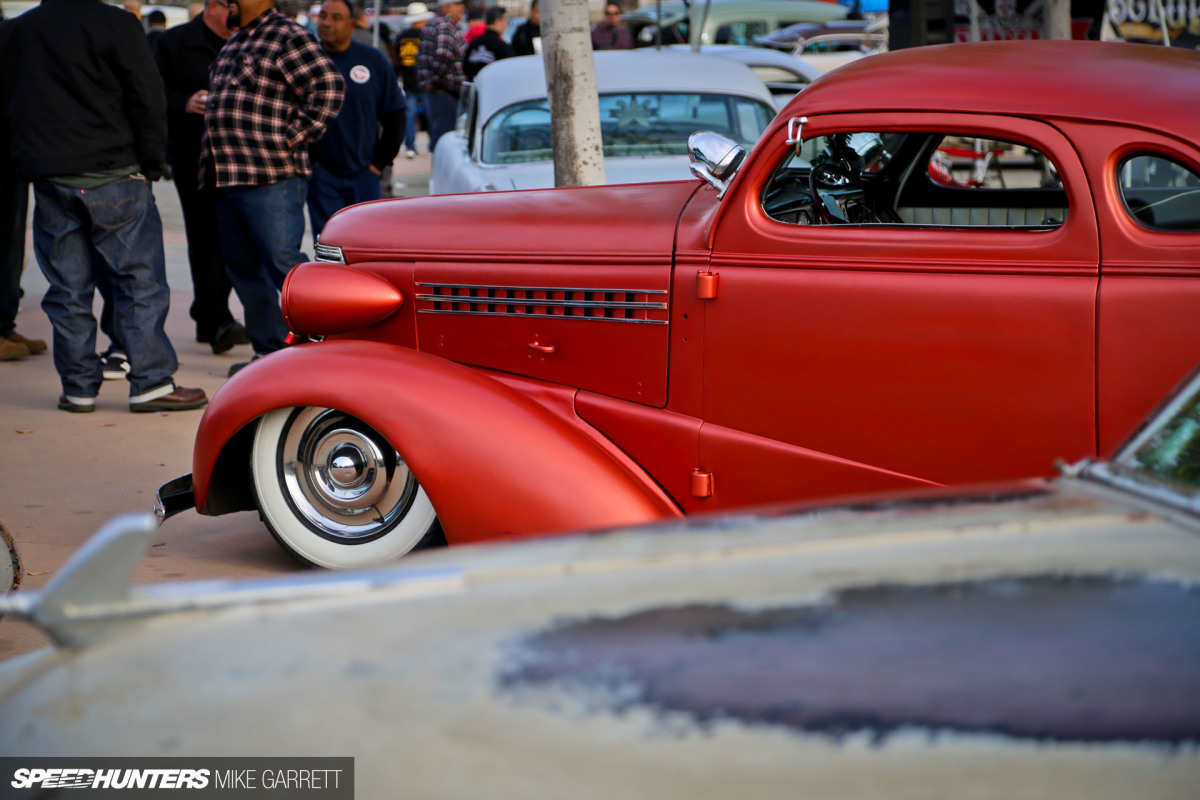 Held less than a week after Mooneyes' annual Yokohama Hot Rod Custom Show in Japan, the American counterpart is a much different but equally enjoyable event.
While Mooneyes' Yokohama show is a highly polished indoor event featuring Japan's top show cars and motorcycles along with a selection invited from overseas, the Xmas Party is much more casual. It's as much a gigantic tailgate party as it is a formal car show. And every year you can count on hundreds of cars and thousands of spectators, a turnout that requires the entire speedway's infield to be transformed into a parking lot which by midday has completely filled up.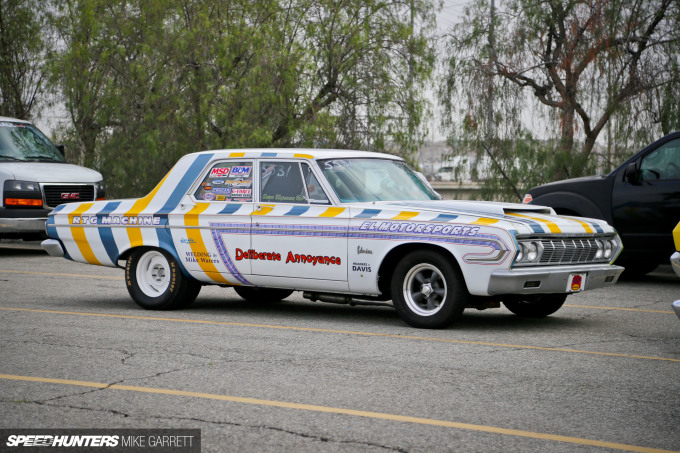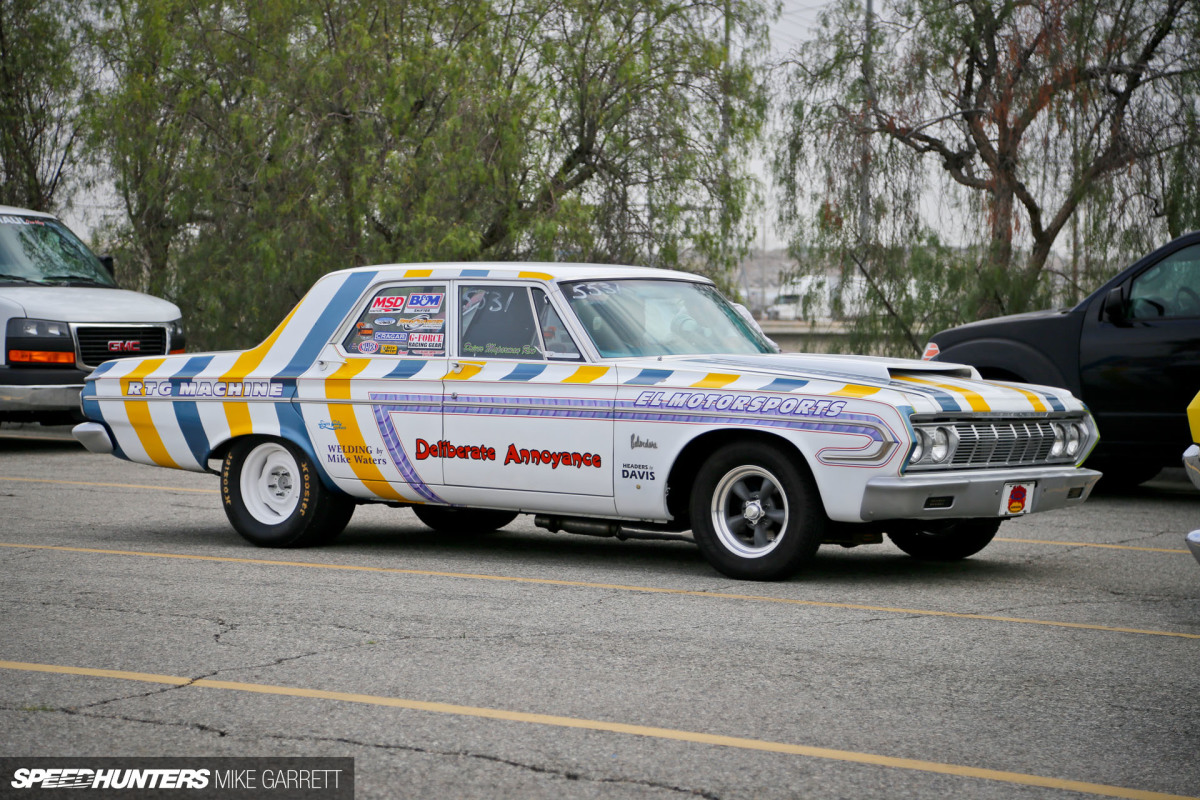 There's also one thing the American Mooneyes event has that the Japanese one doesn't: drag racing. It happens all day long on Irwindale Speedway's eighth mile dragstrip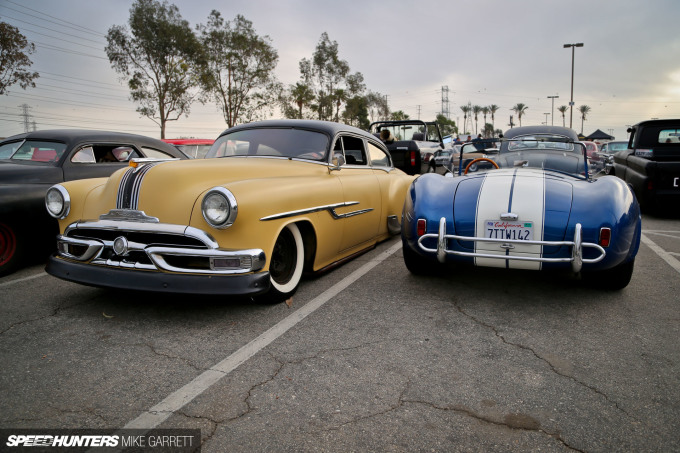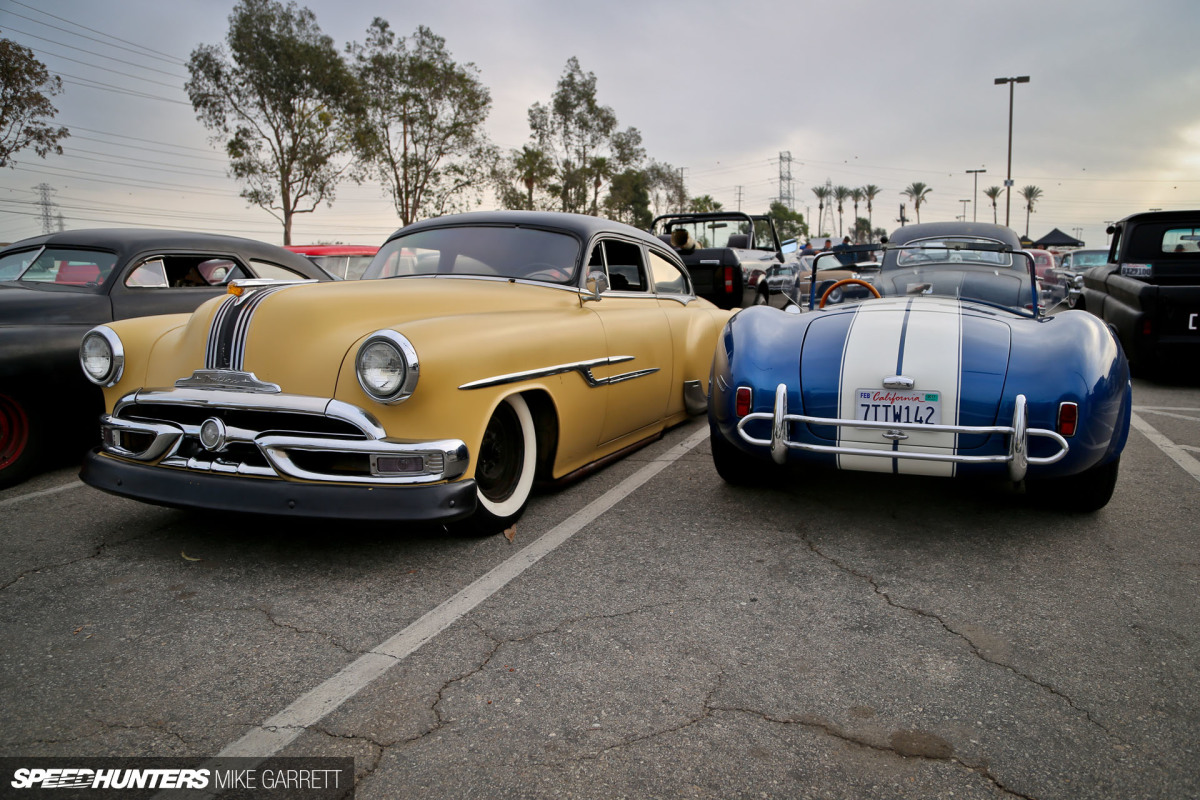 The entry fee to bring your car into the show is nominal – you just need to get there before all the show spaces are taken, which is guaranteed to happen.
Come One, Come All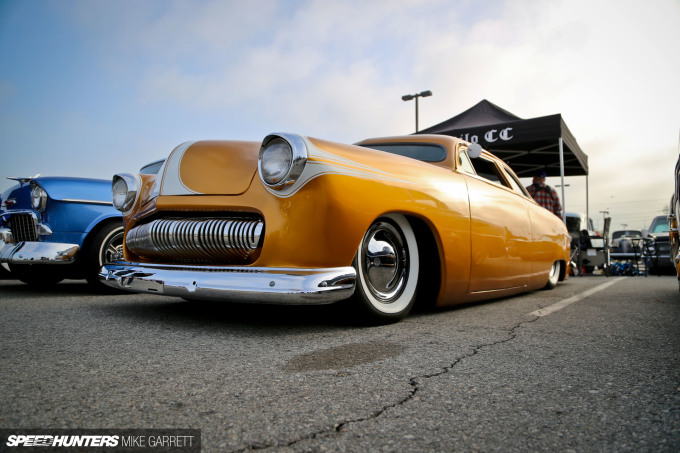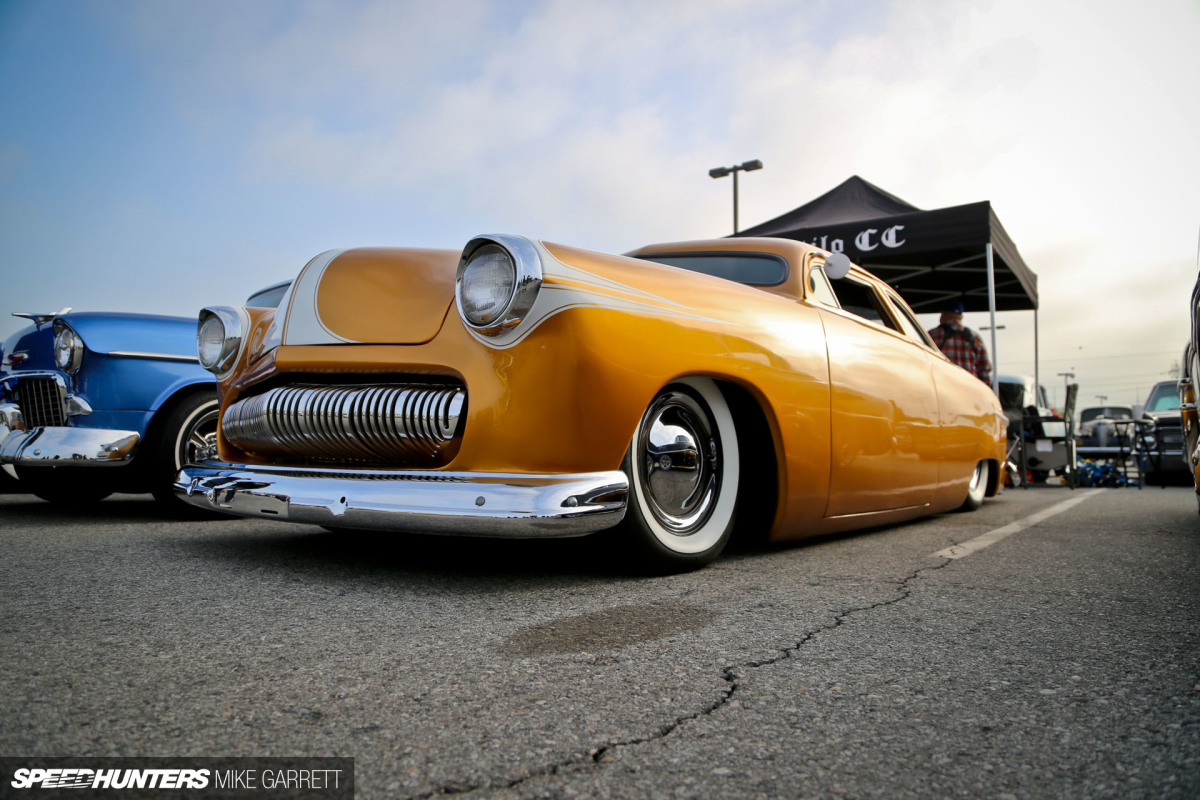 The Mooneyes Xmas Party is unique not just because of its sprawling size, but because it welcomes all types of builds. On one hand there are show cars that would certainly be worthy of spots at big indoor exhibitions.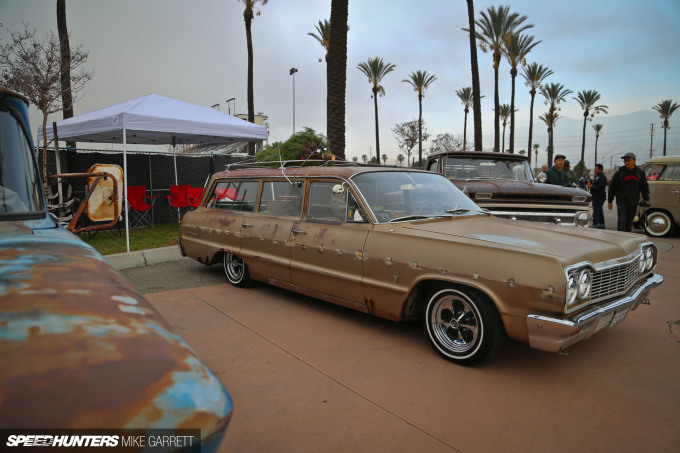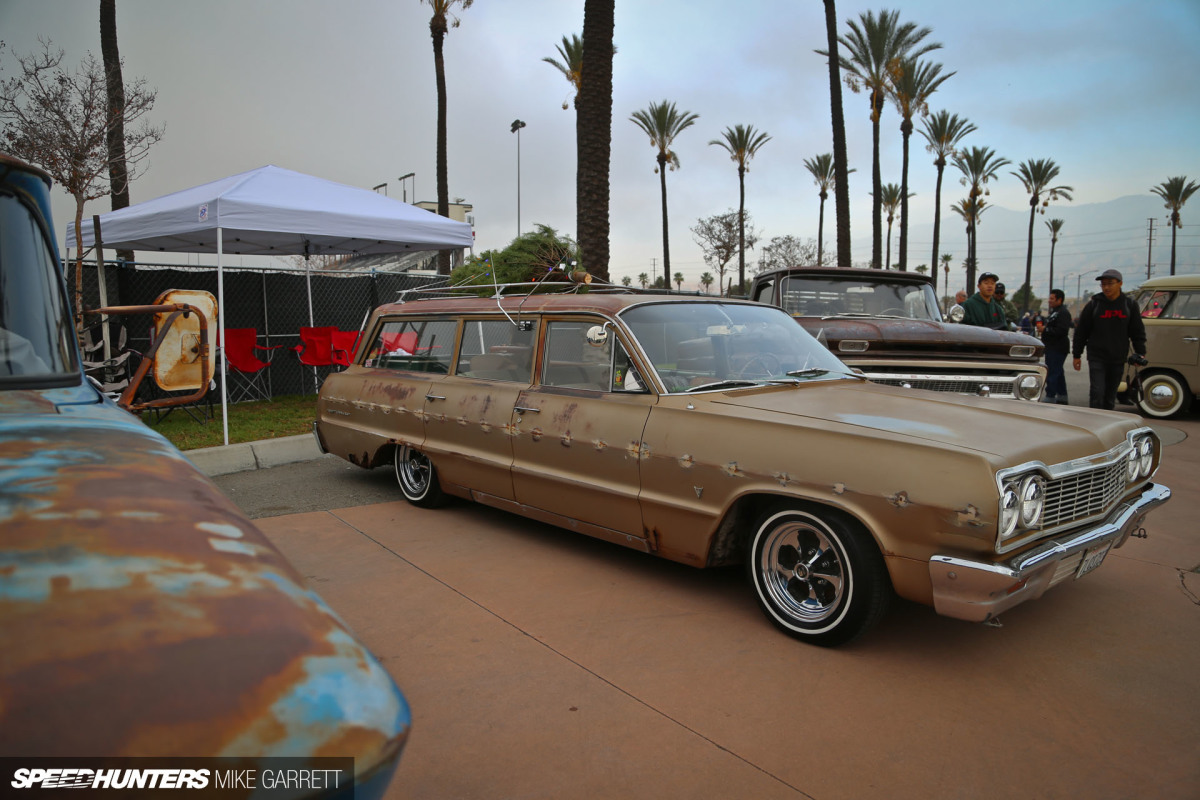 But there are also plenty of low-buck daily drivers that usually show up loaded with BBQS, lawn chairs and plenty of beverages for a full day of hanging out and looking at cars.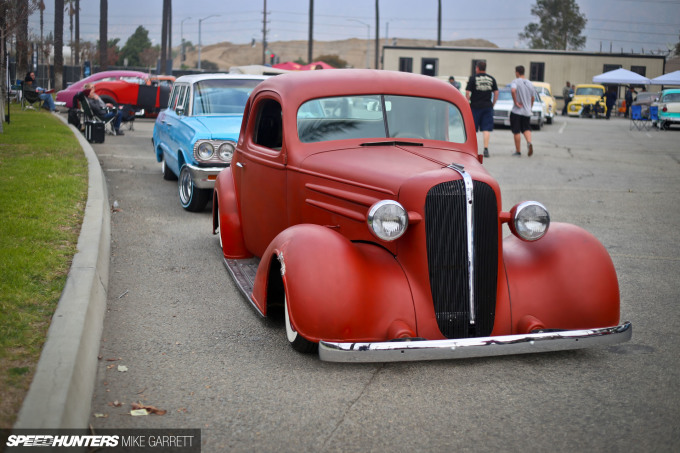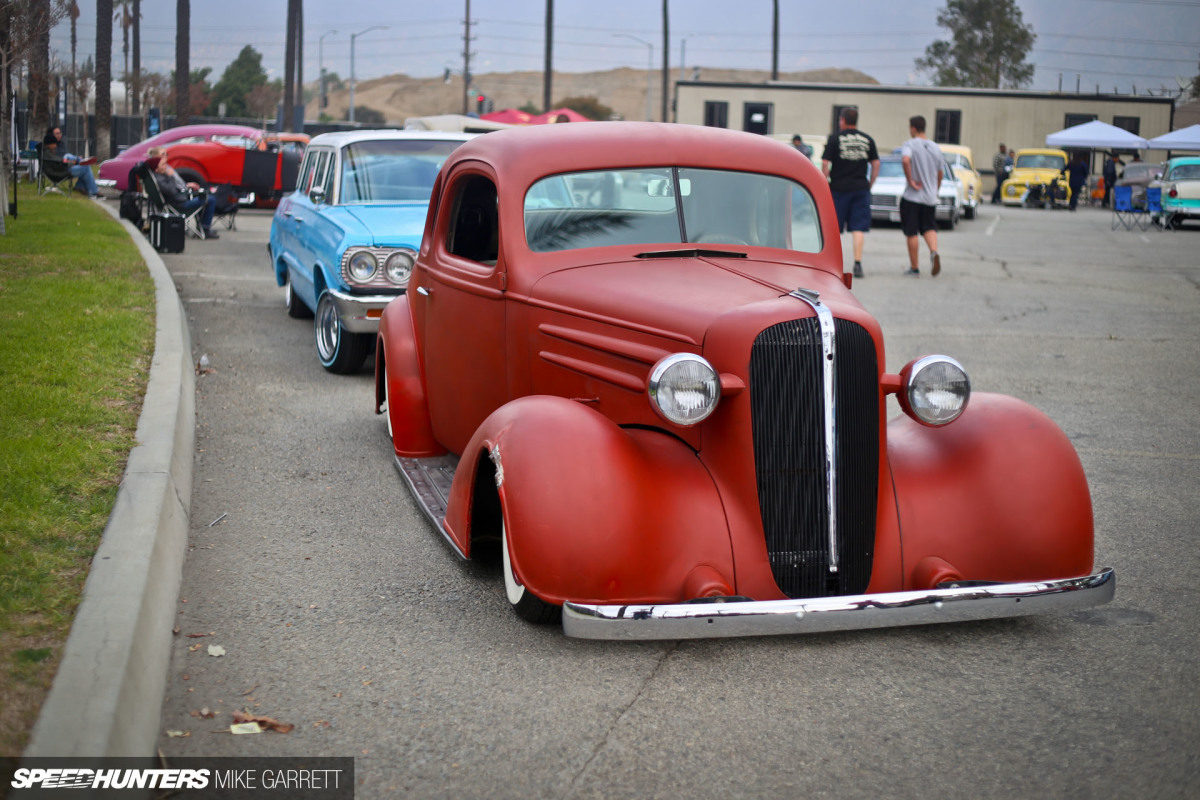 While the majority of the cars that come out to the Xmas Party are American hot rods and customs from the mid '60s and earlier, the variety of machines in attendance seems to grow greater every year.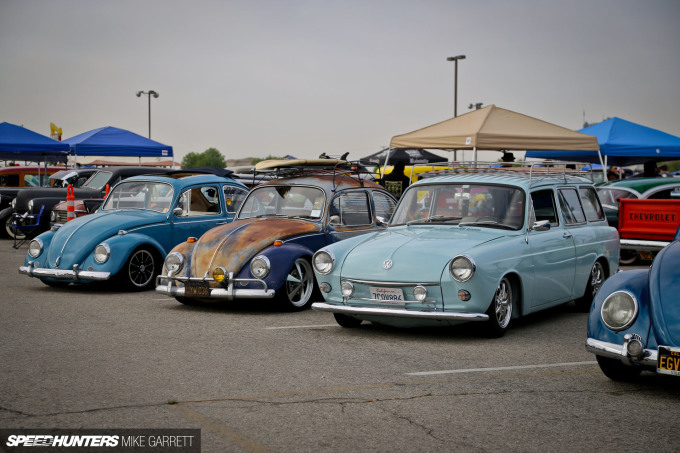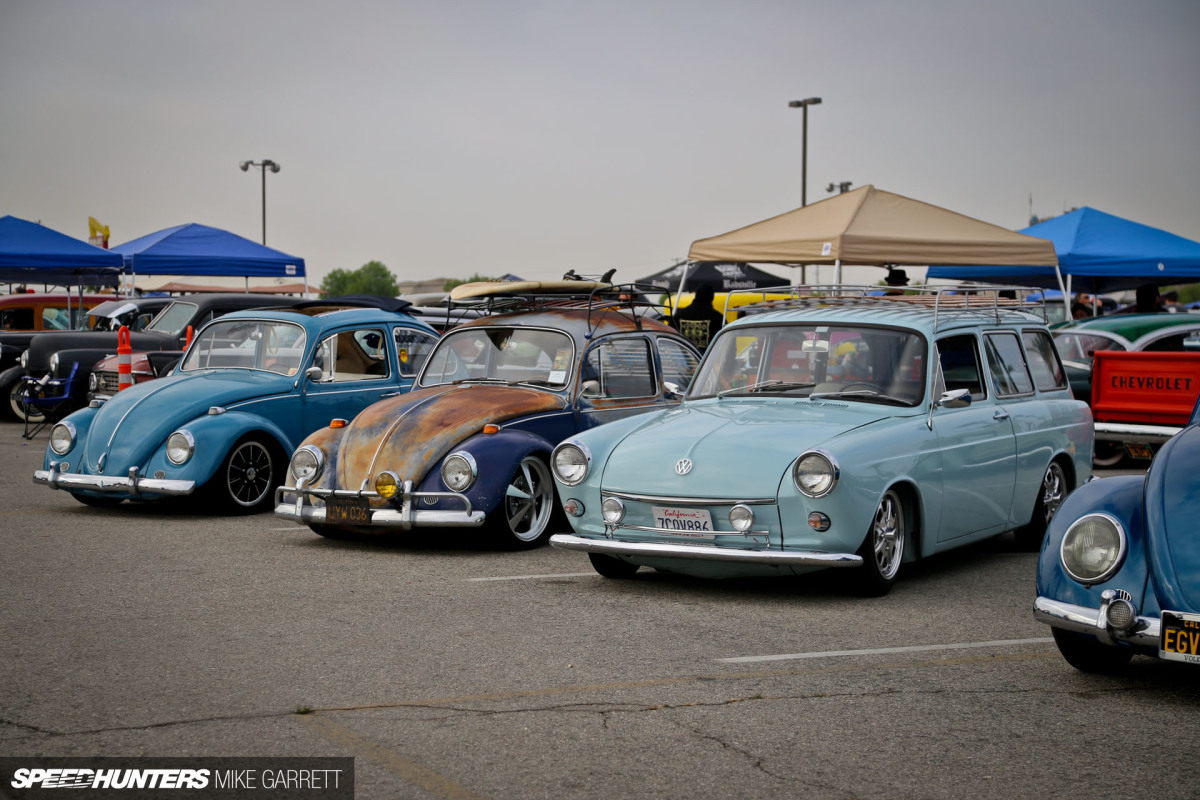 This year, for example, there were enough air-cooled Volkswagens that you could have easily gathered all of them up for sizeable show on their own. It's a quintessentially Southern California thing.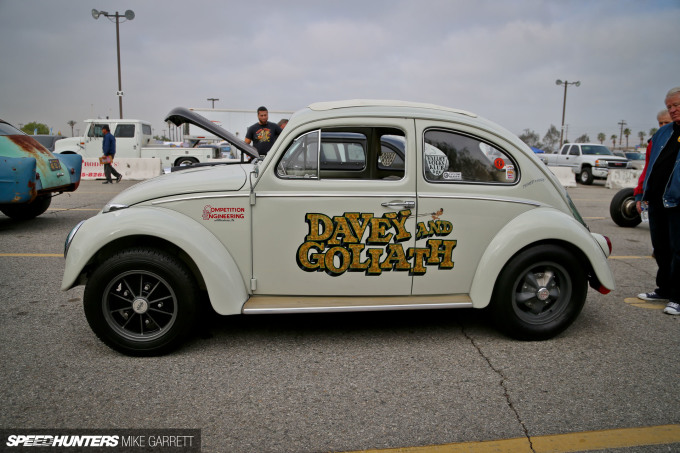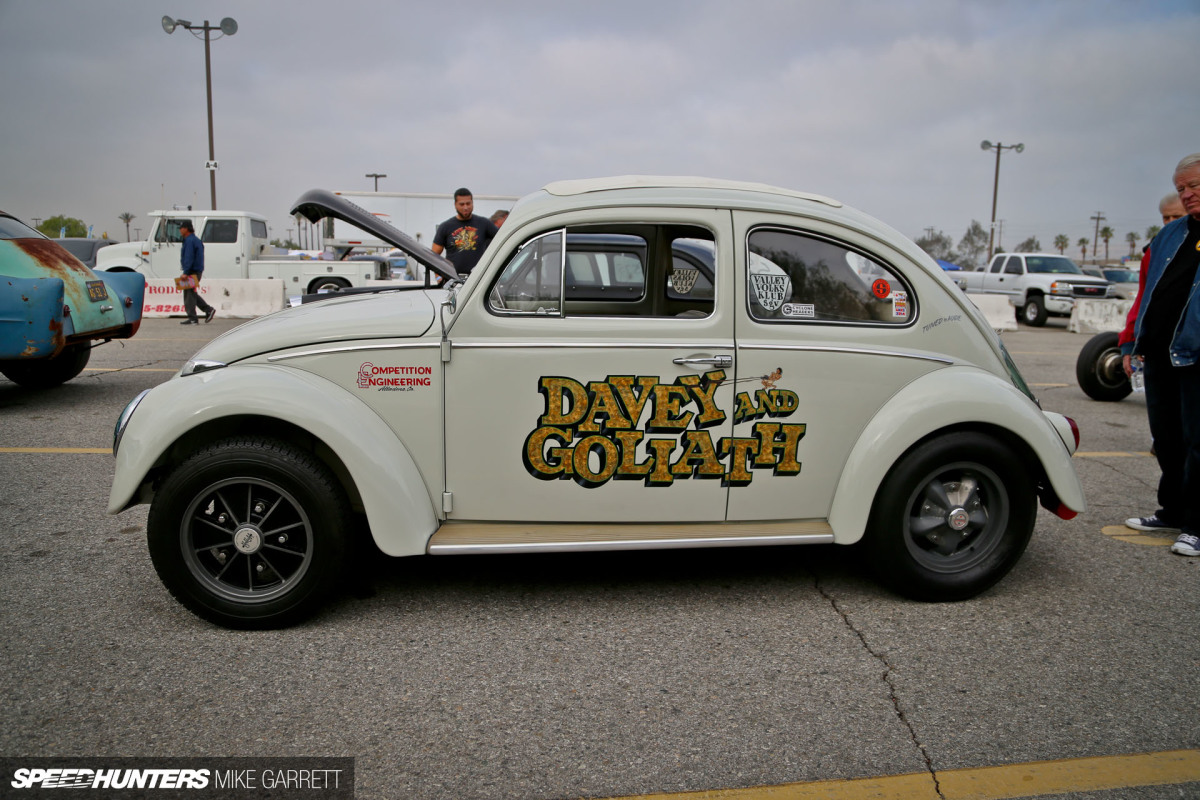 VWs could also be found in the drag race staging lanes lined up next to V8-powered American counterparts.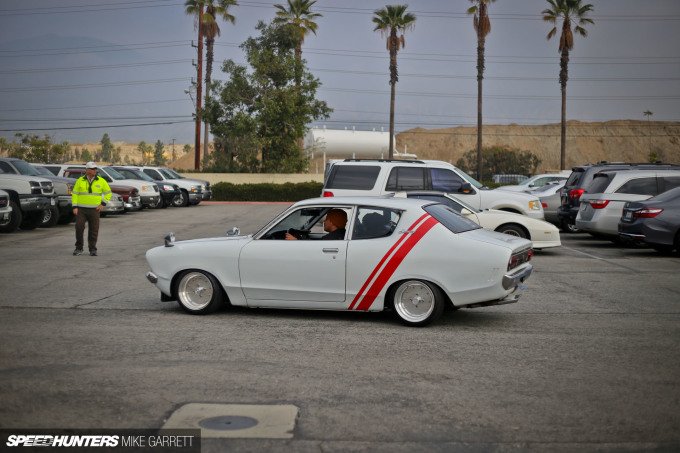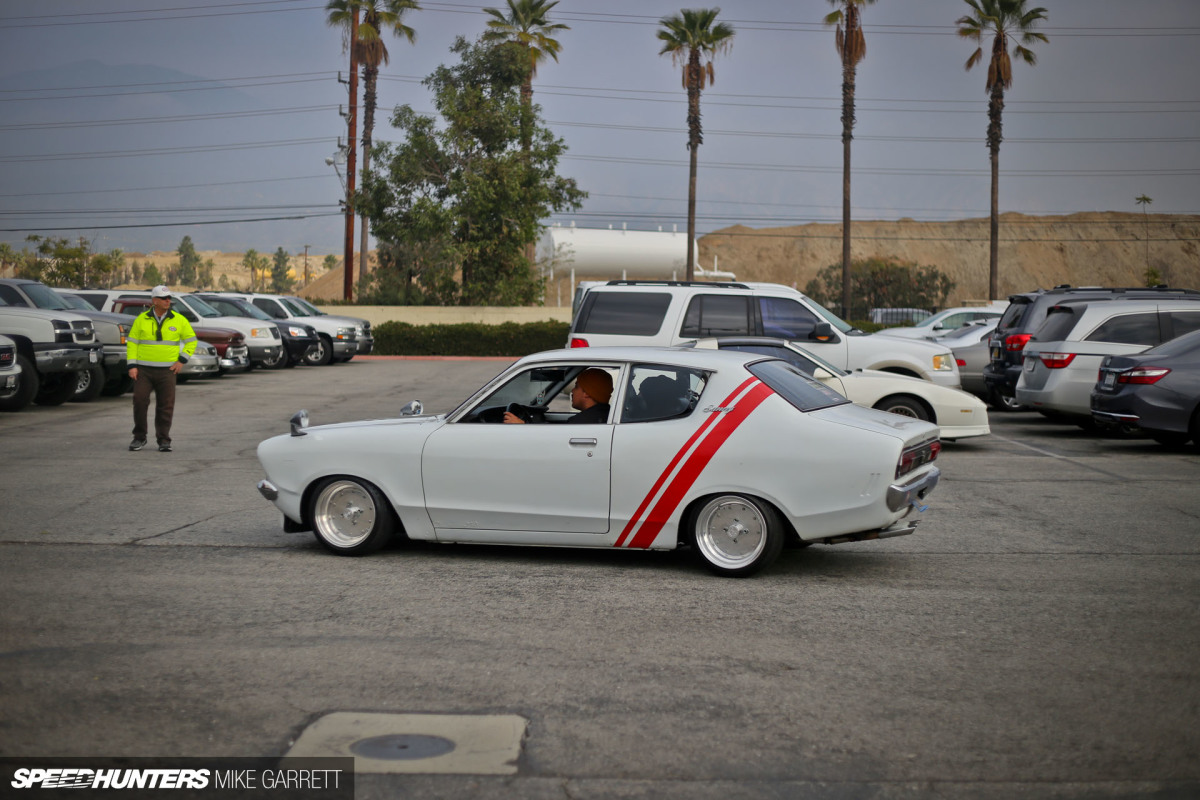 Japanese imports are also present in small numbers too. When I was walking from my car I saw this super clean Datsun 210 making its way through the parking lot.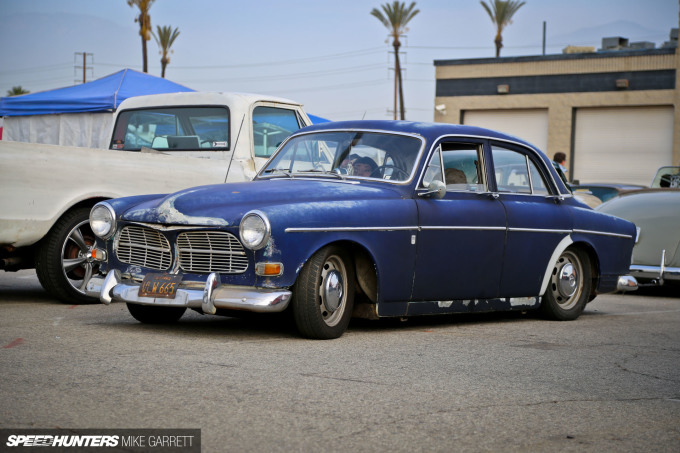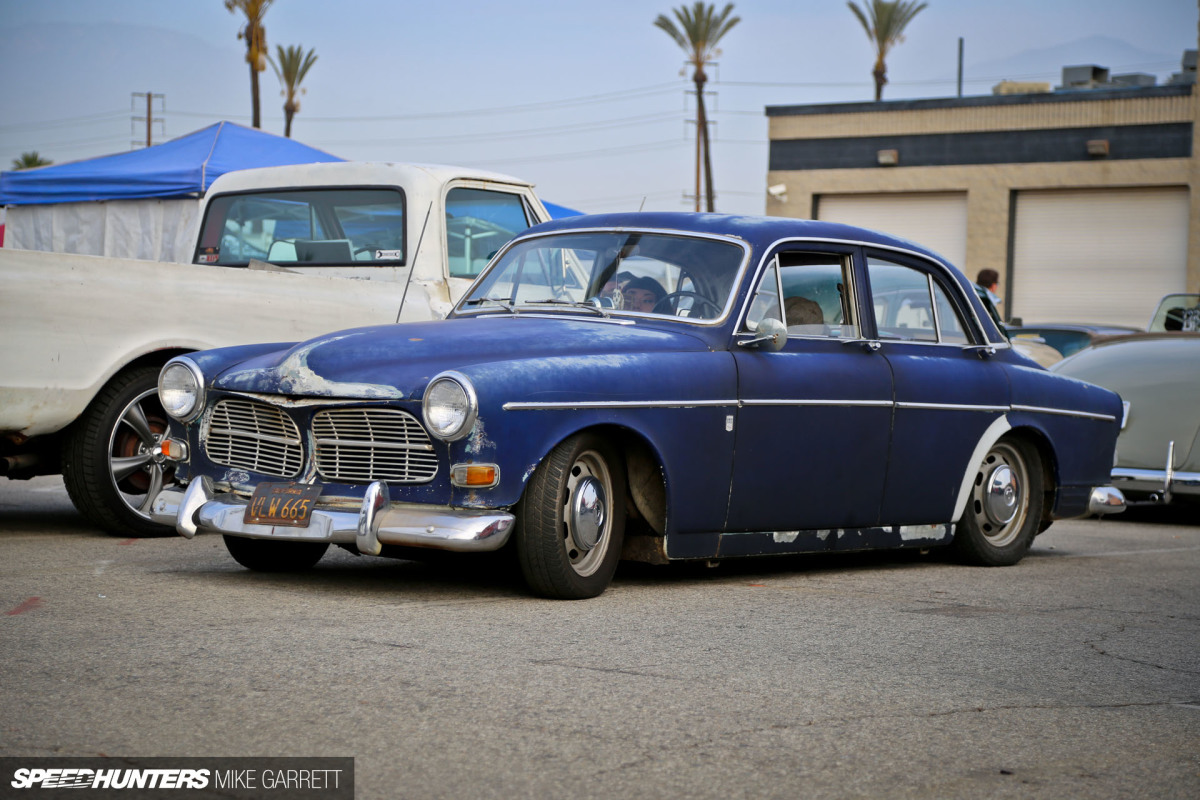 Or how about something of Swedish origin?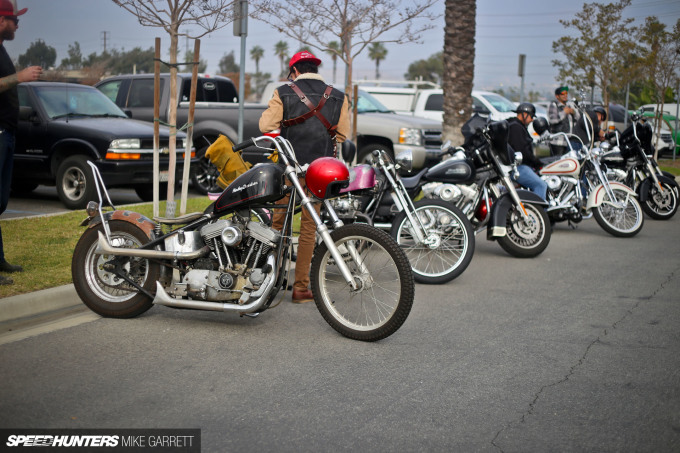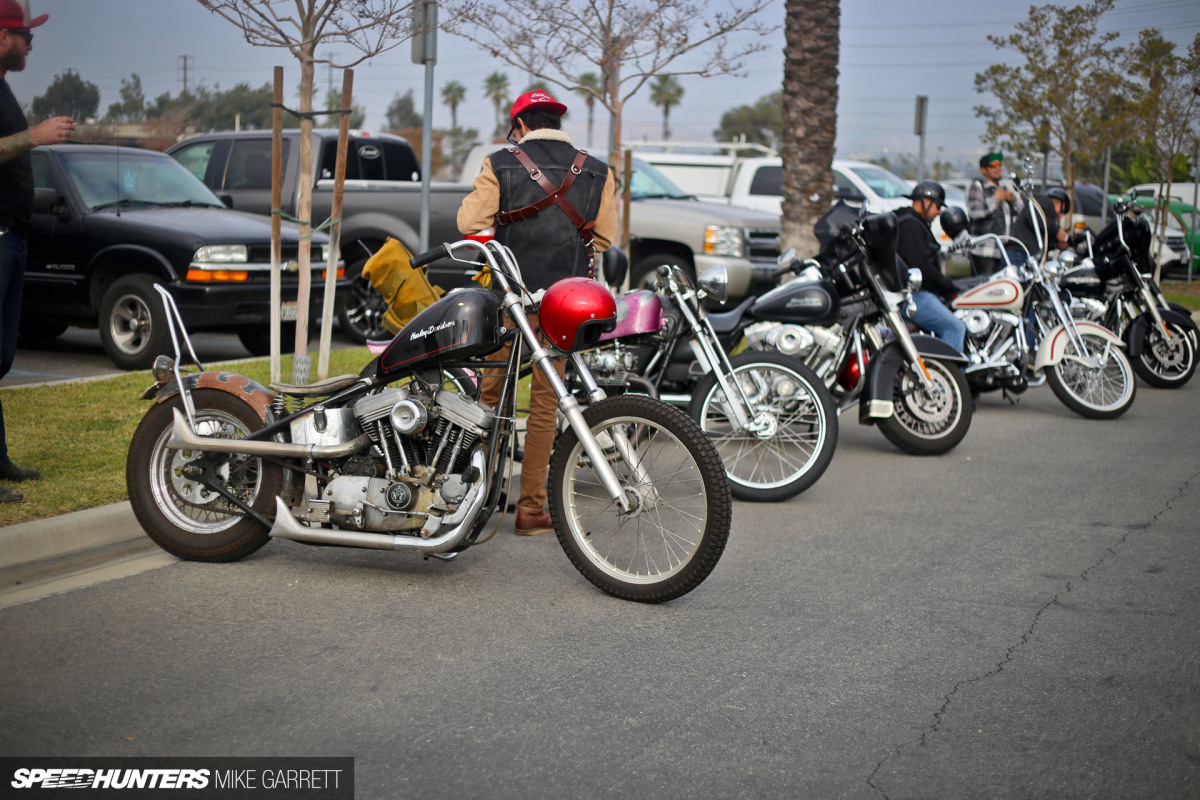 Motorcycles are welcomed as well. Each time I come to the Xmas Party I find myself getting distracted by all the cool vintage bikes that turn up to the event.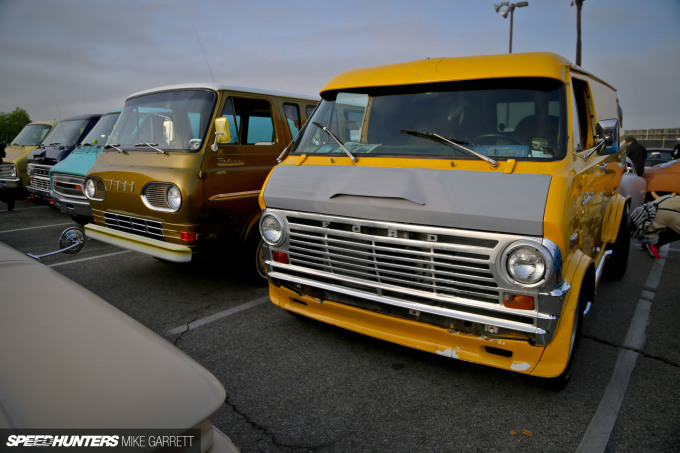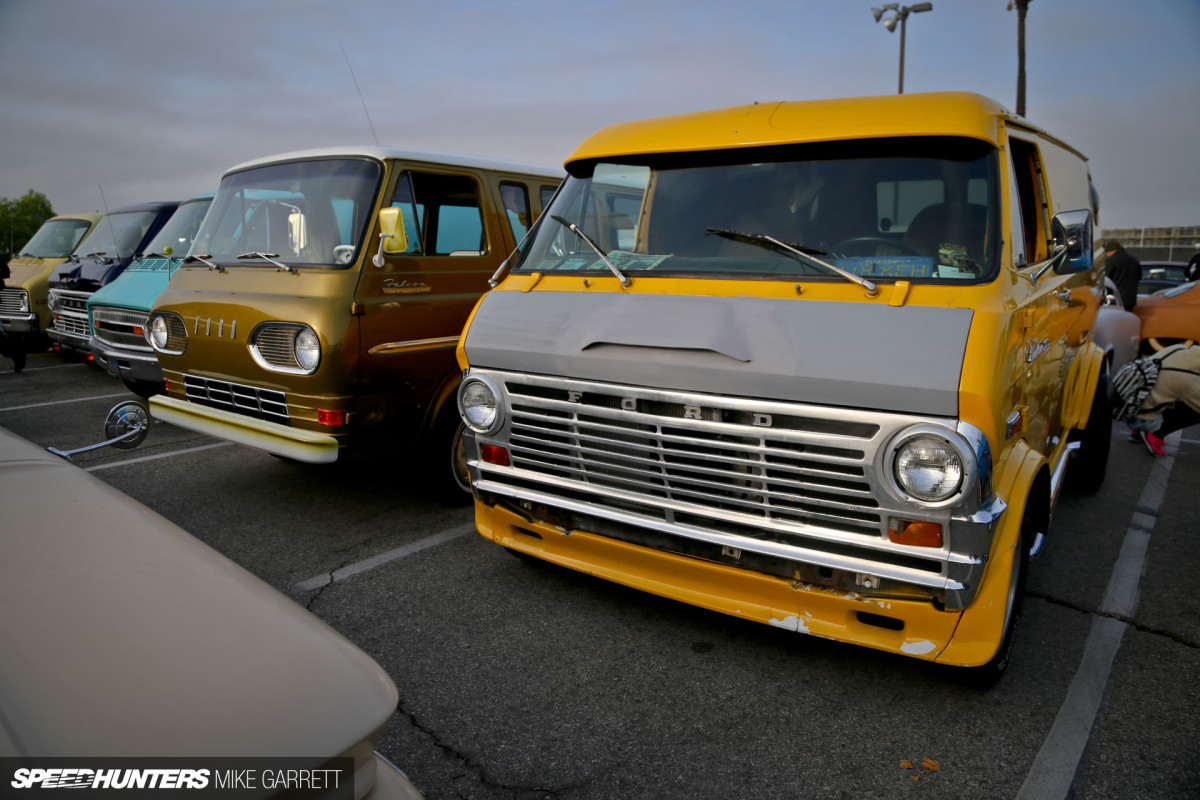 But what I really enjoy checking out are the vans. Spread across the parking lot on Saturday were dozens of vintage examples, all customized to varying degrees
The popularity of vintage vans is continuing to rise, and while I'd still call it a cult movement I'm not sure how much longer that term will apply. Gone are the days where you could pick up a cool old short wheelbase van on Craigslist for next to nothing. I better get one soon before they get really expensive.
Ain't No Party Like A Moon Party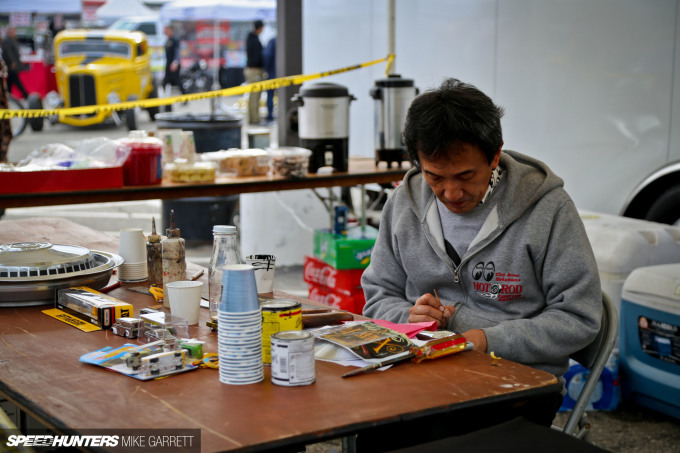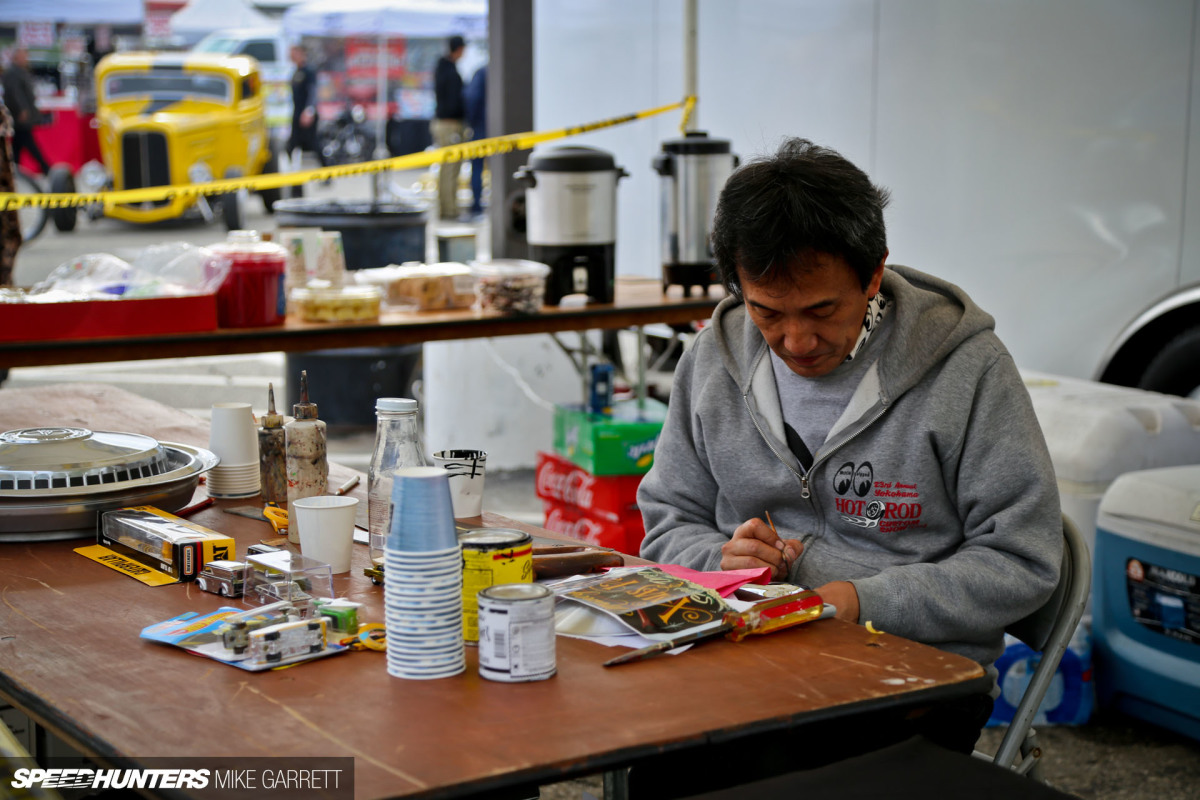 Of course, Mooneyes itself always has a big presence at the Xmas Party, with famed pinstriper Hiro 'Wildman' Ishii making the journey over from Japan to showcase his art. It just wouldn't be a Mooneyes event without him.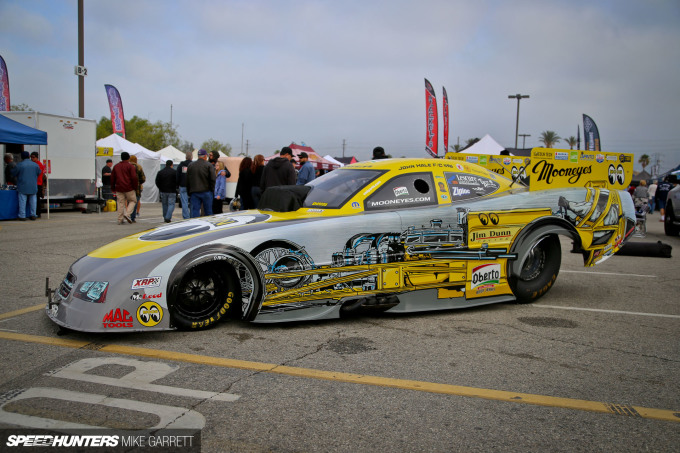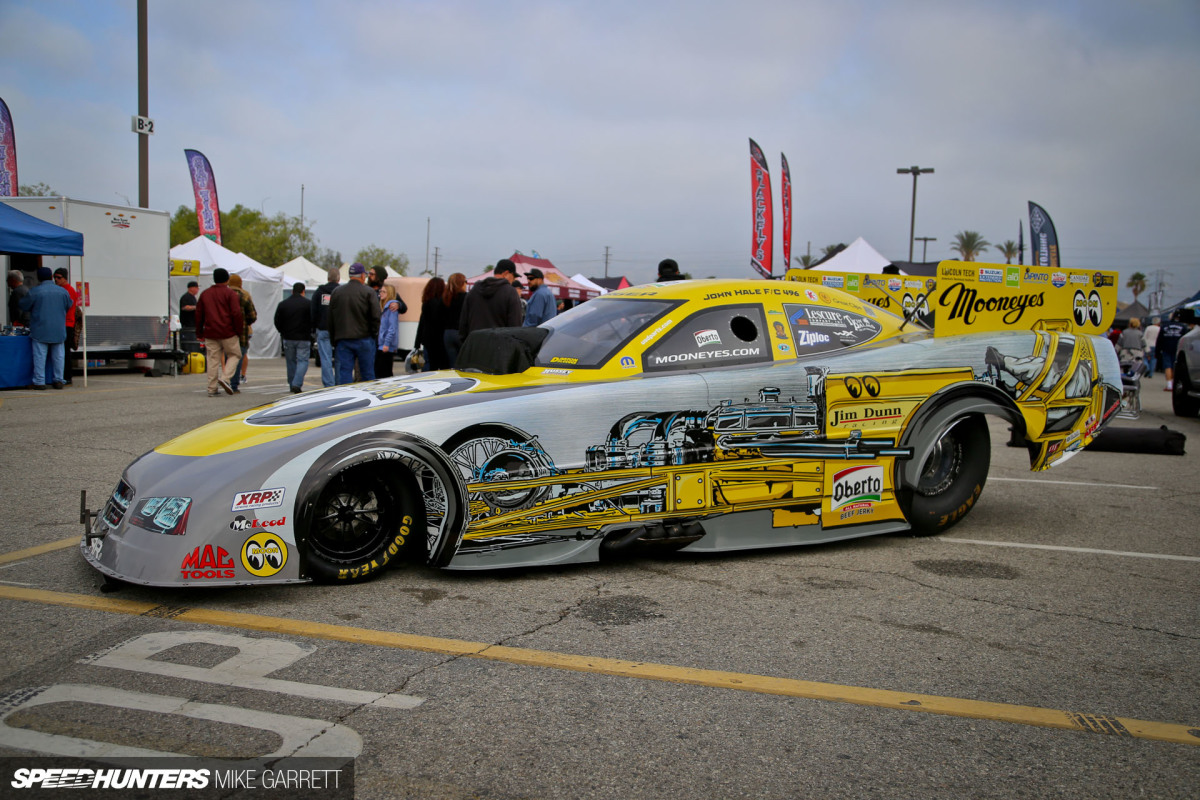 The Moon crew also brought along several cars to display, including the Jim Dunn Racing Funny Car with a livery that pays homage to the original Mooneyes rail dragster.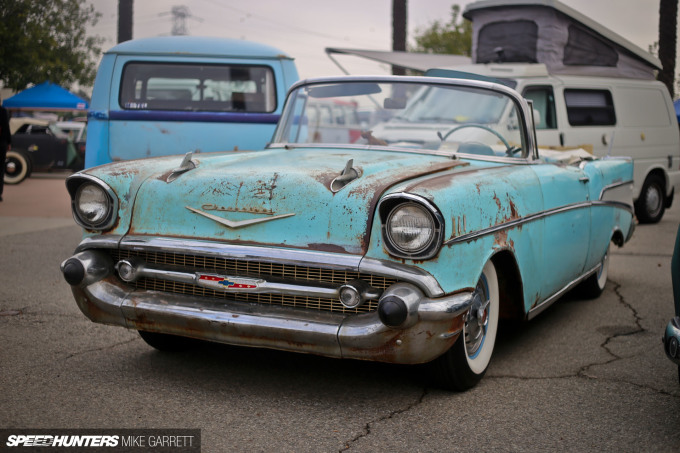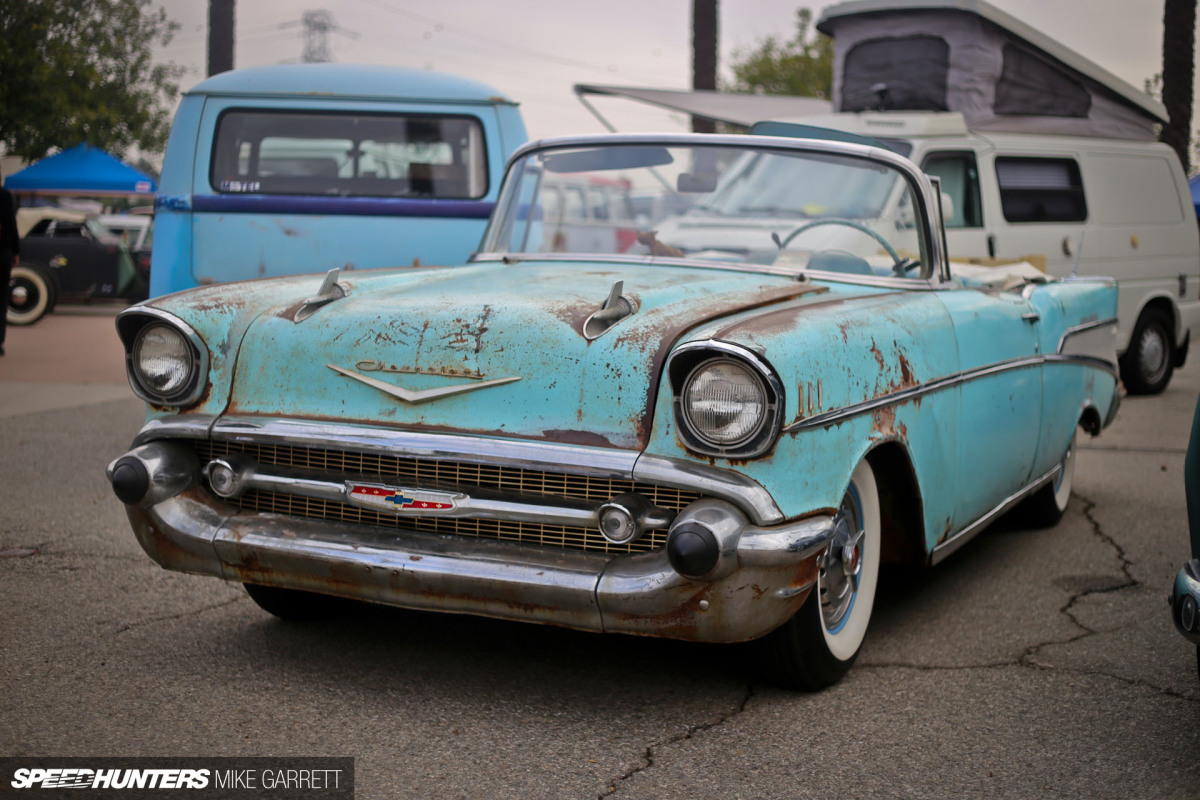 While the Xmas Party was full of heavily customized cars, this '57 Chevy Bel Air convertible looked completely original, right down to its patina covered body. To repaint this thing would be a crime, don't you think?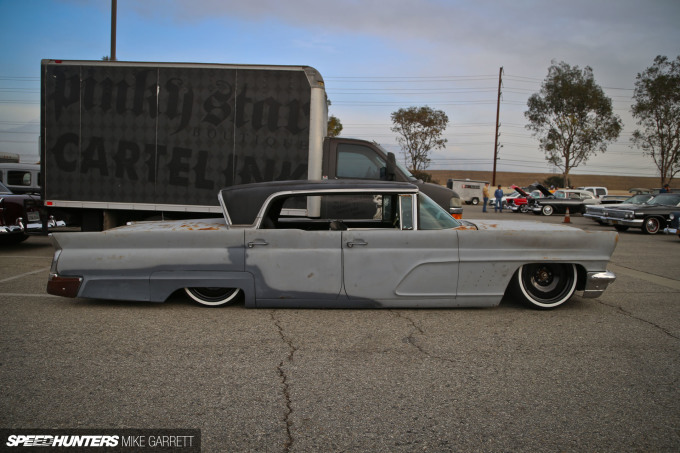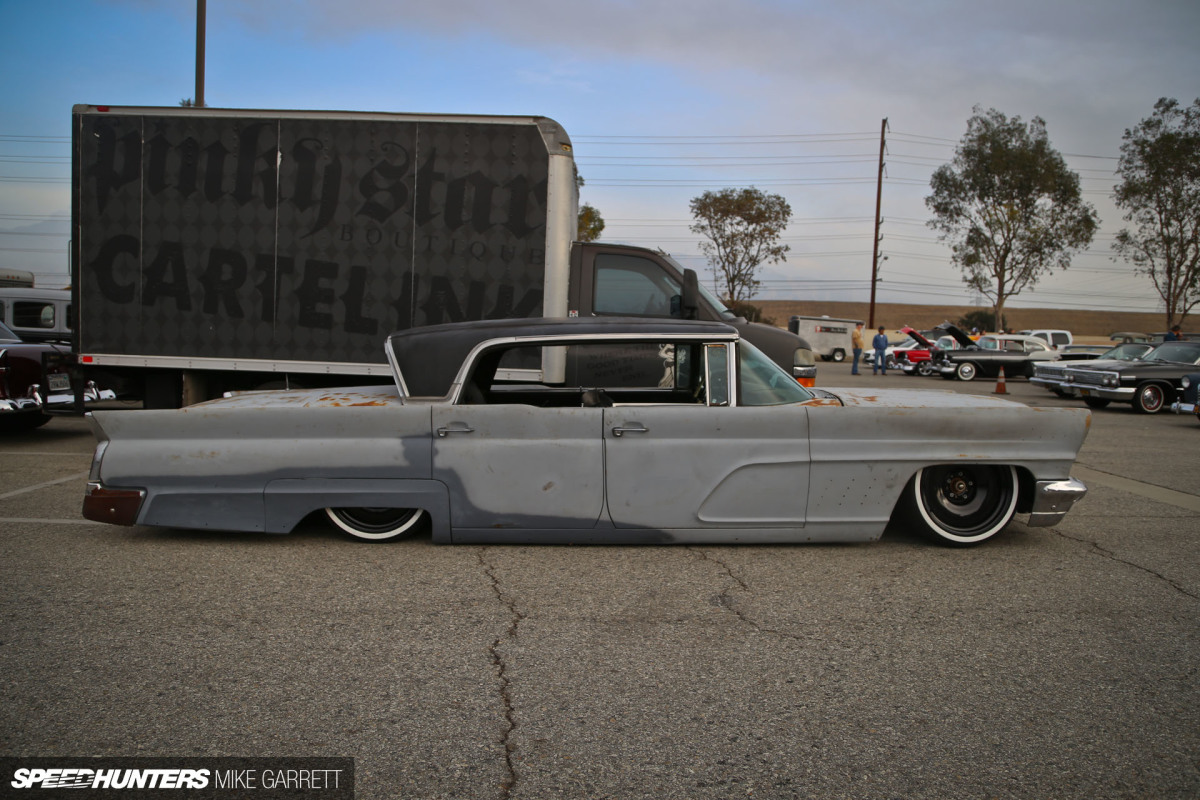 As cool as the Chevys, Mercs and Shoebox Fords are, you can always count on seeing a lot of neat oddball stuff as well. Like this Lincoln four-door hardtop that's been slammed to the ground.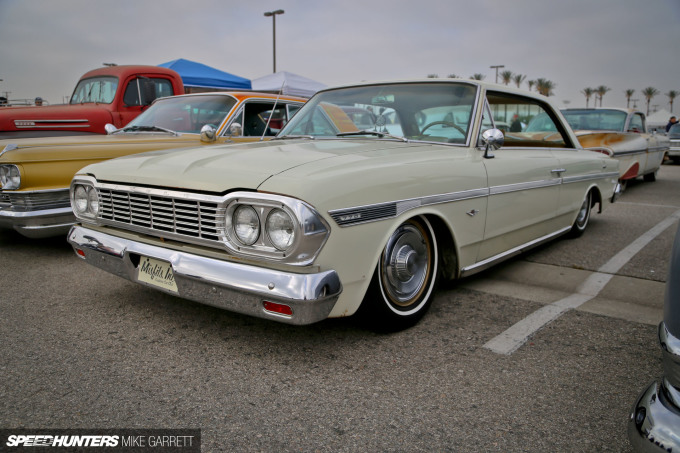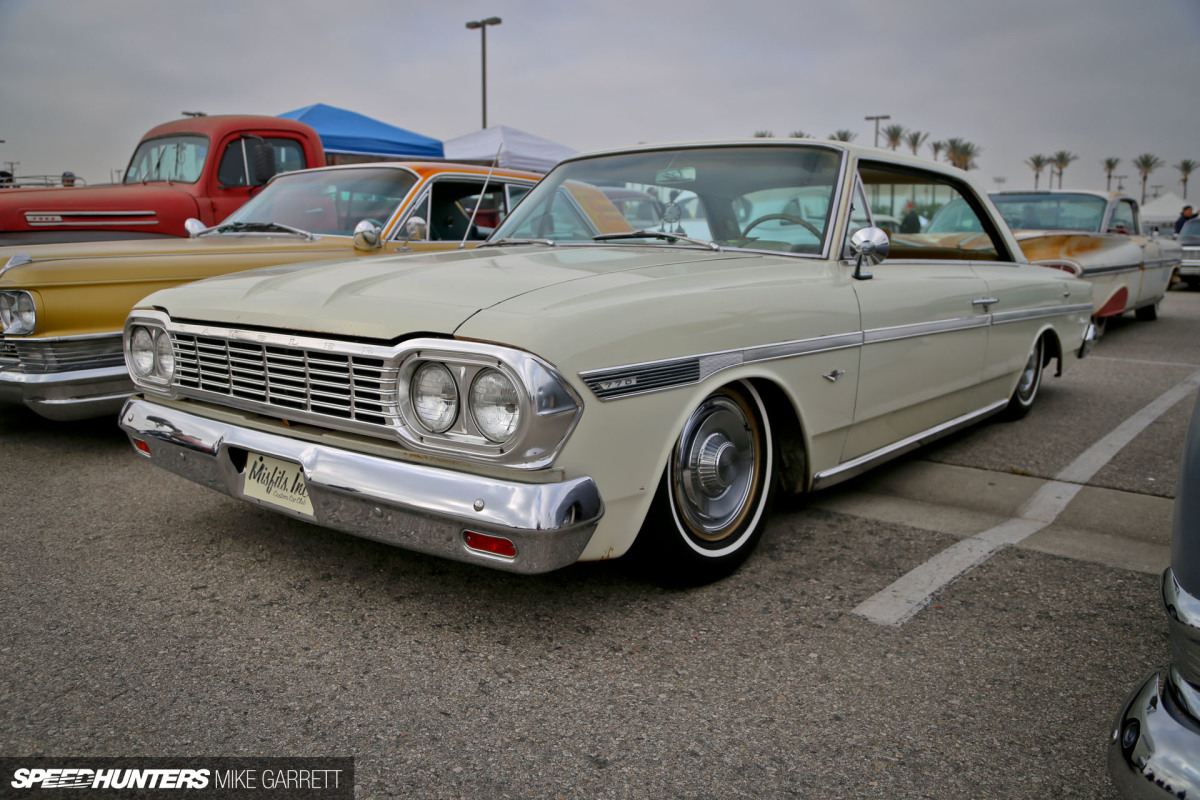 Or this cool early '60s Rambler that's been dropped to an equally low height.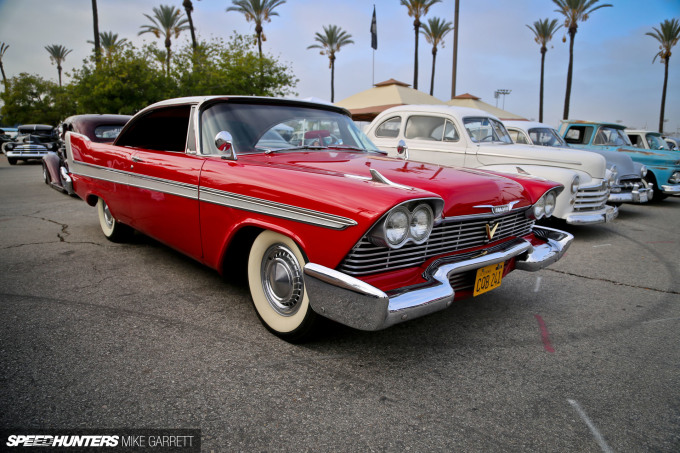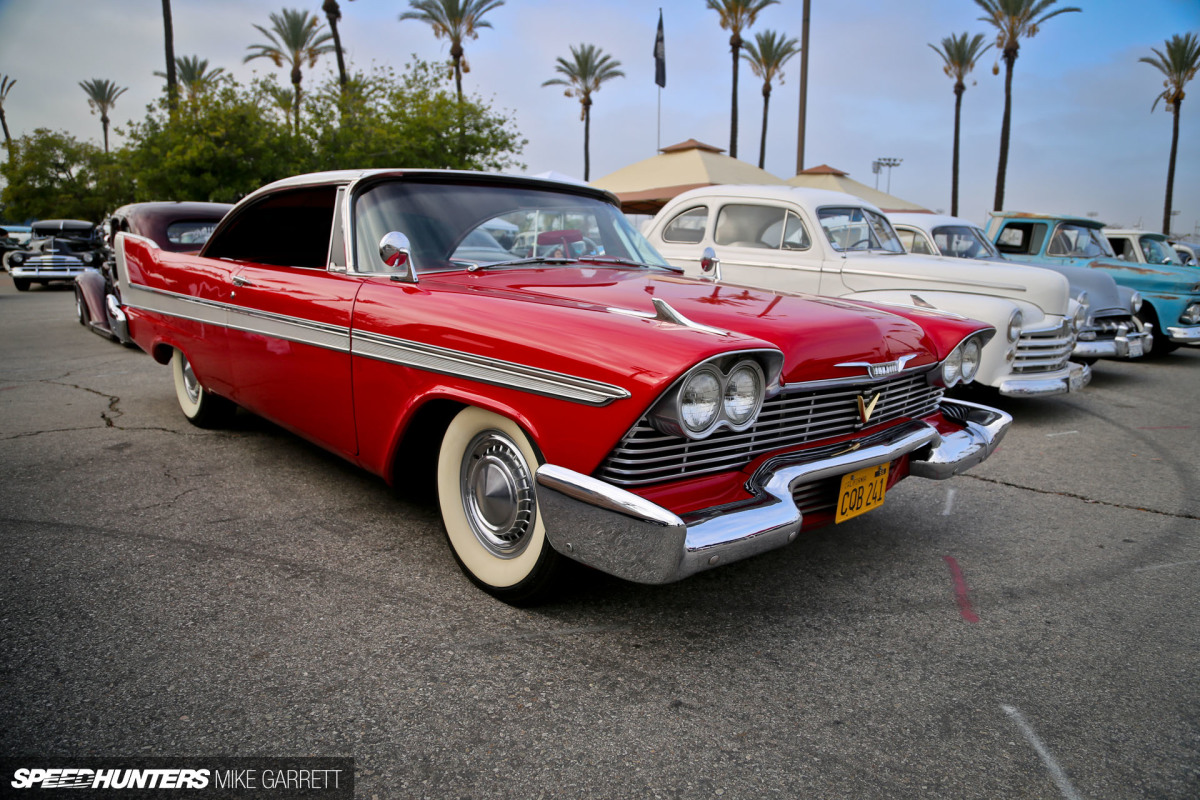 I fell in love with this red '58 Plymouth, but for some reason I was feeling a little frightened to get up close. Hmm…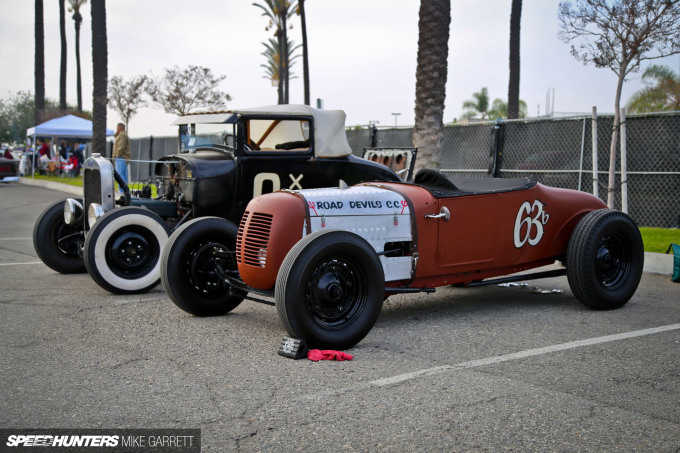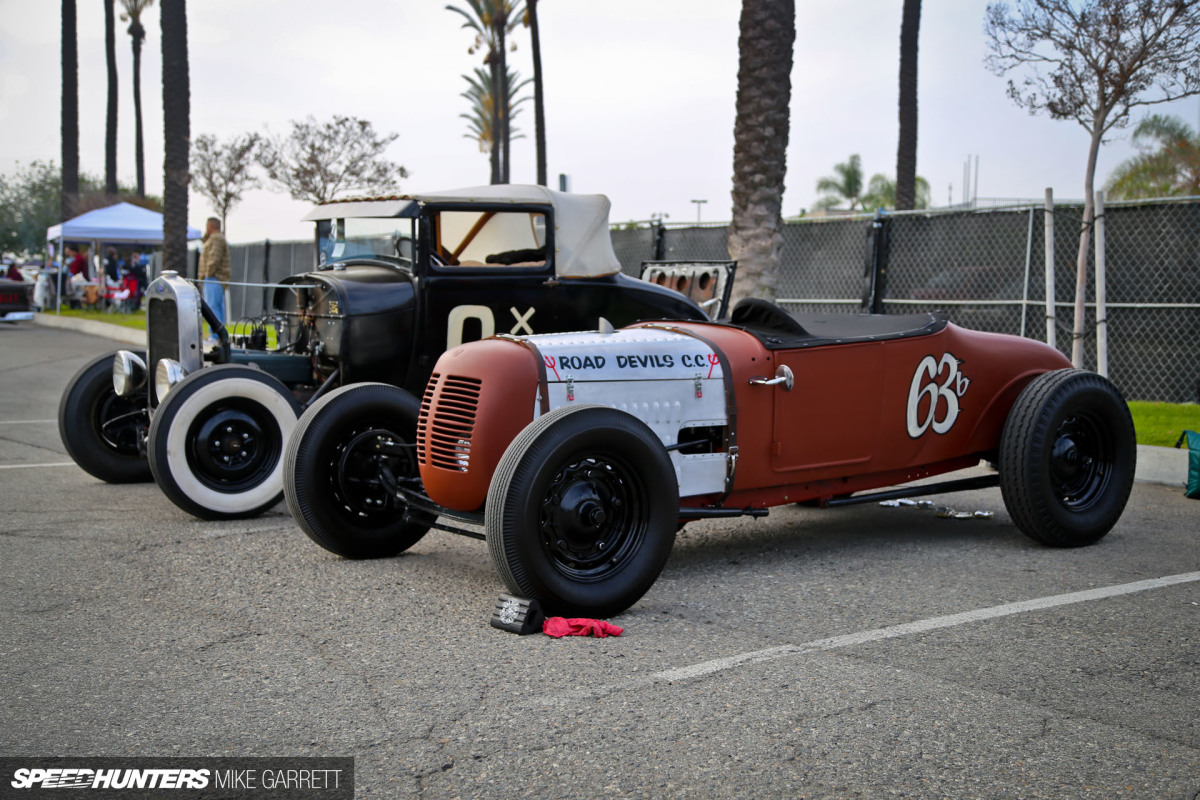 You'll find gearheads from all walks of life at the Mooneyes Xmas Party. In one corner their might be a couple of traditional hot rods that look like they came straight from El Mirage.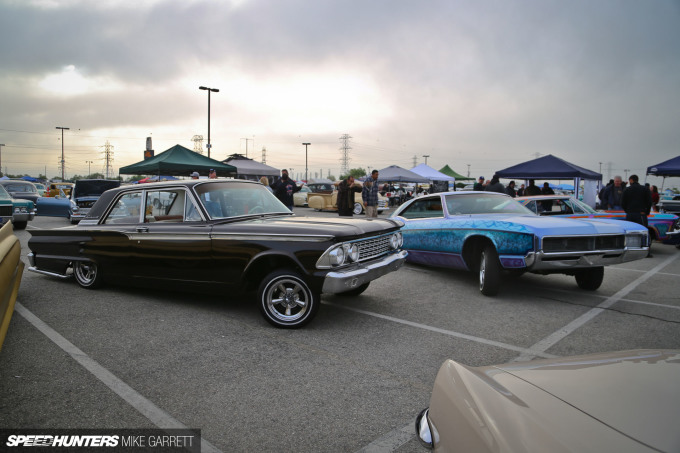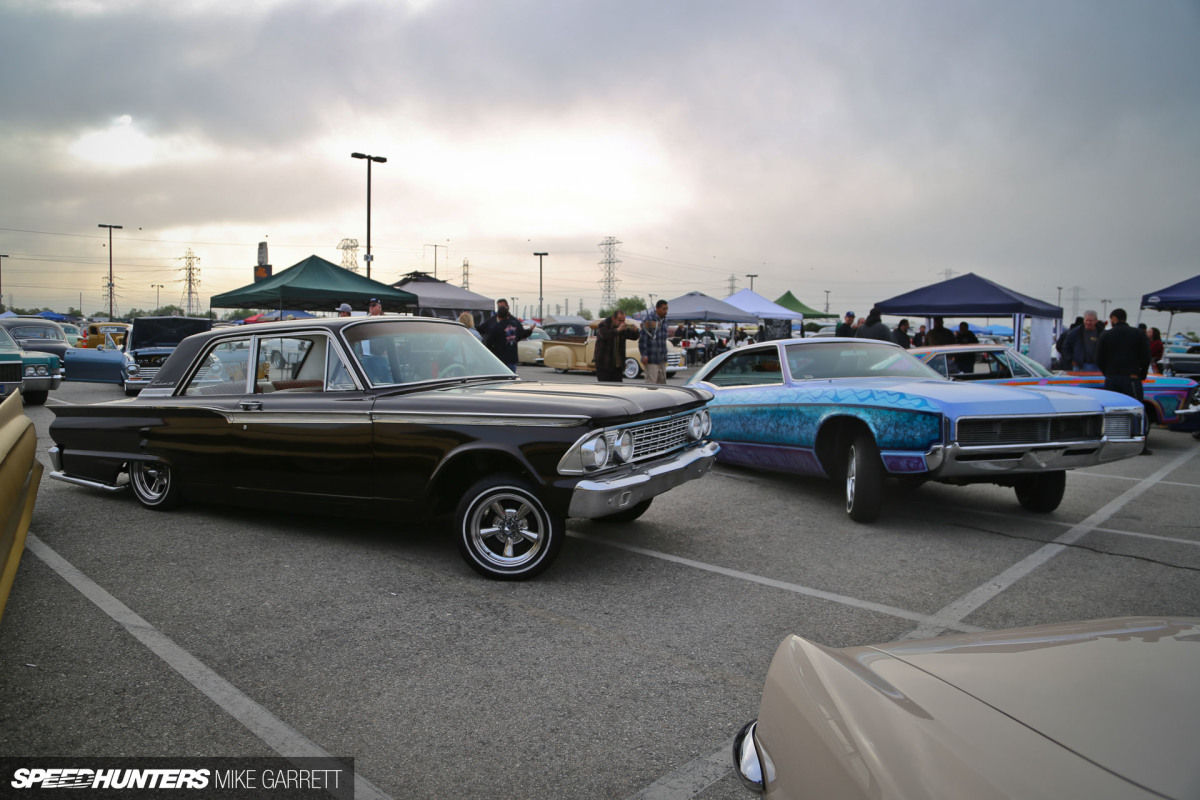 And in another corner a group of 1970s-style lowriders that look like they rolled direct from Whittier Blvd. But everyone seems to get along and have a great, relaxed time.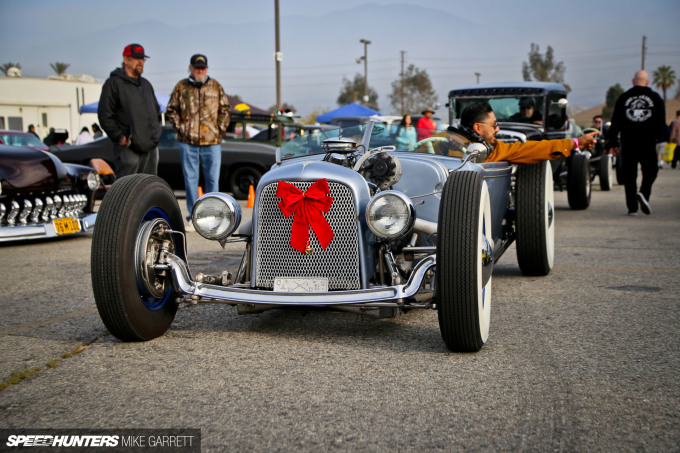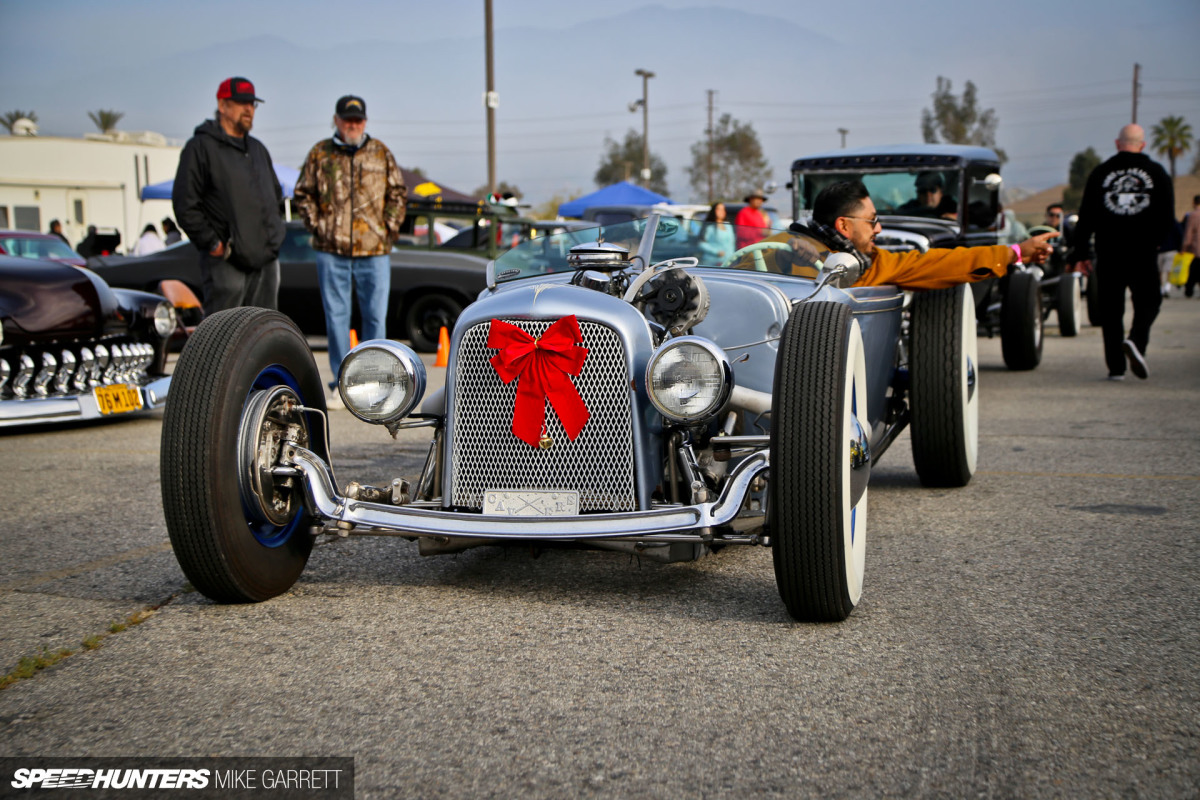 For me the 2016 Mooneyes Xmas Party is the final event I'll be covering in 2016, and with its laid back atmosphere and festive spirit I can't really think of a better way to close out another year of Speedhunting.
Stay tuned for spotlights on some of my personal favorites from this year's show.
Mike Garrett
Instagram: japanifornia
mike@speedhunters.com
Cutting Room Floor