Impure
I get it, some cars just shouldn't be modified to the extreme. They should be enjoyed the way the factory built them, if only with a few minor modifications. I can definitely see myself enjoying a vehicle like that. Simple. To the point. Fun.
But then again, there are also times when something extensively modified beyond the purist's views of what's 'allowed' can be just as fun. As an example, I present Daniel Lynch's 1986 Toyota Corolla GT-S.
In the eyes of some purists this AE86 could be frowned upon, but I like to think that it's still alright, because the vast majority of parts that were swapped, tweaked, and modified were done so purely for performance reasons.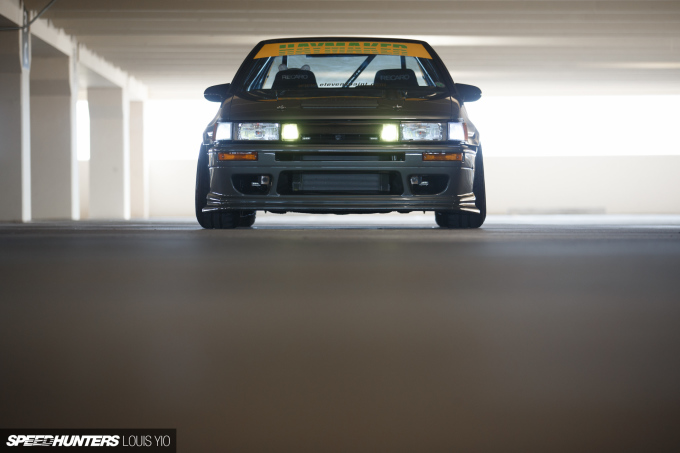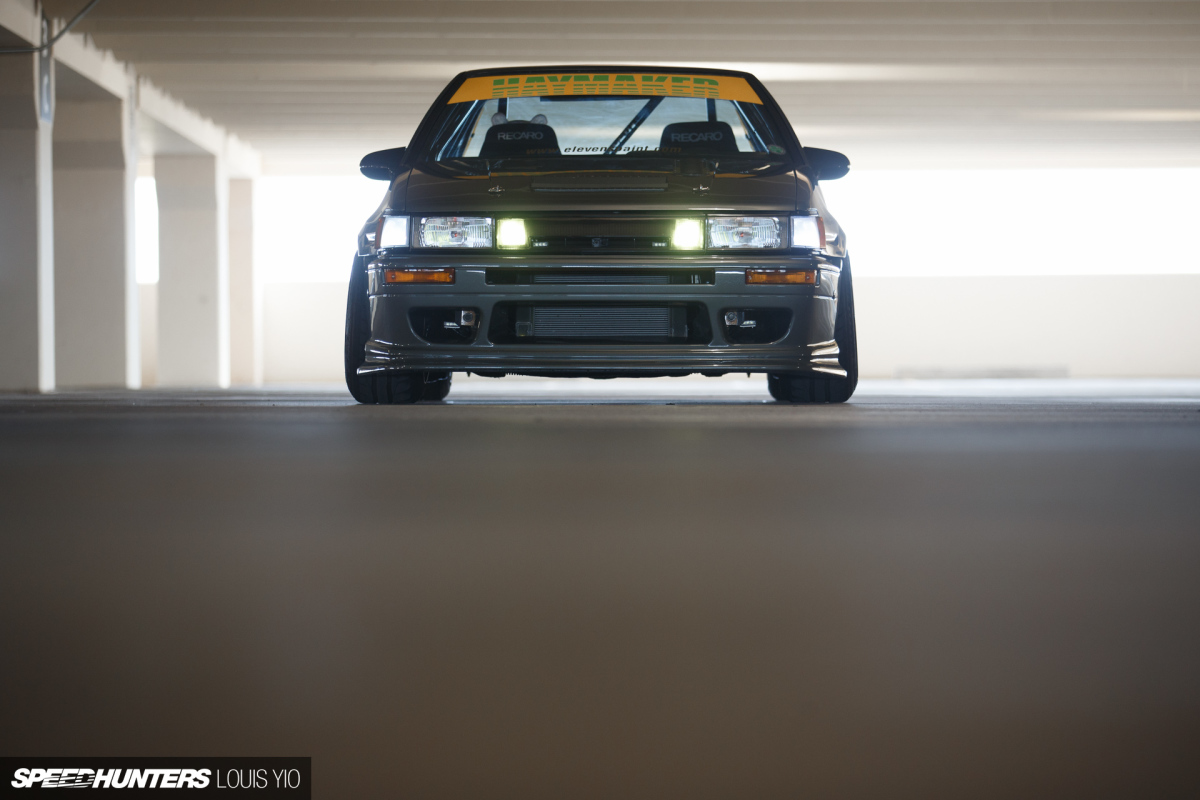 Beginnings
Daniel first came in contact with the Corolla when when he moved to Arizona to work in a shop. The car was owned by one of his co-workers, and he when eventually moved out of state, it was sold on to the company's boss. Later down the line, Daniel struck up a deal and the AE86 was his.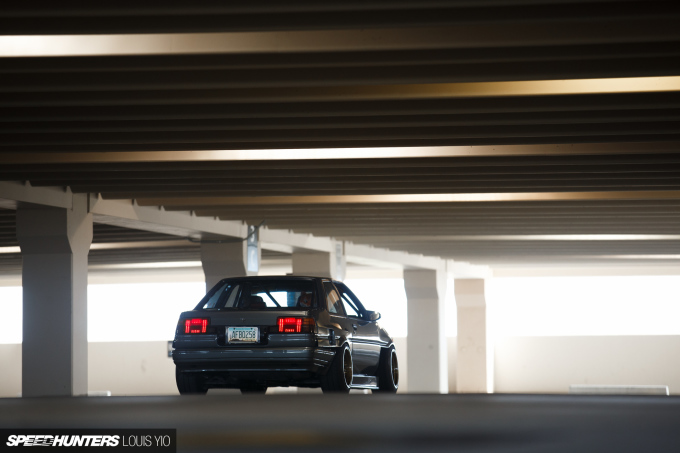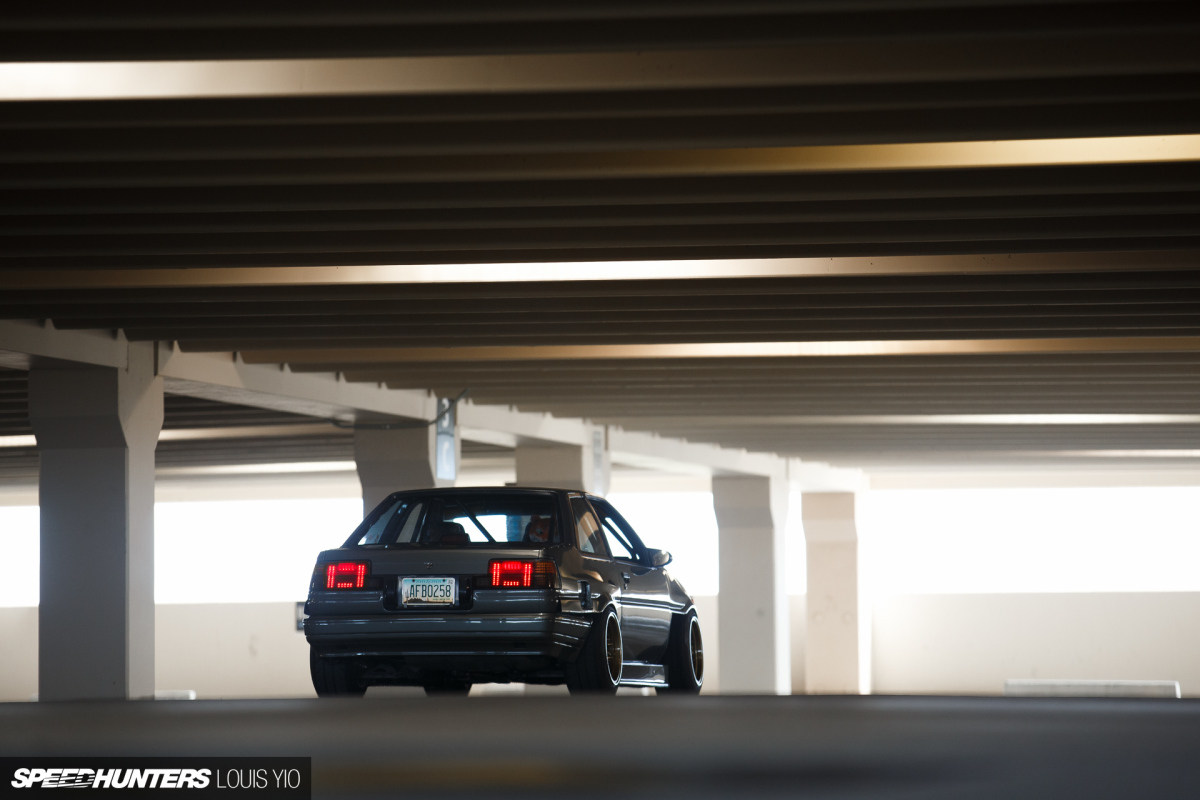 The car was kept in stock condition for a while, Daniel using it as both a daily driver and a mountain carver on the weekends. But old cars are old cars and eventually the factory-spec 4A-G died on him.
New Heart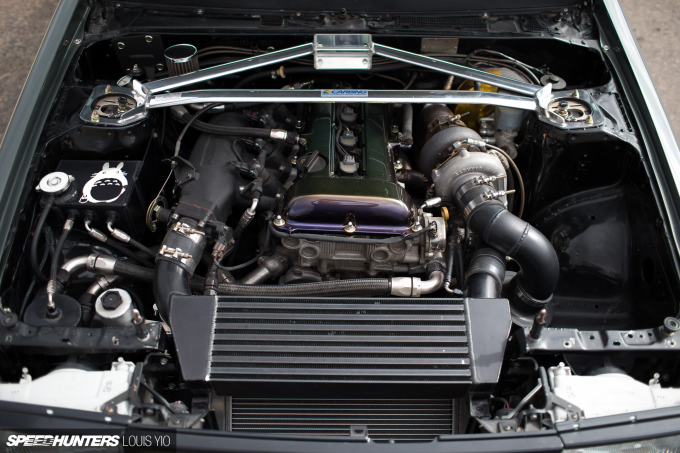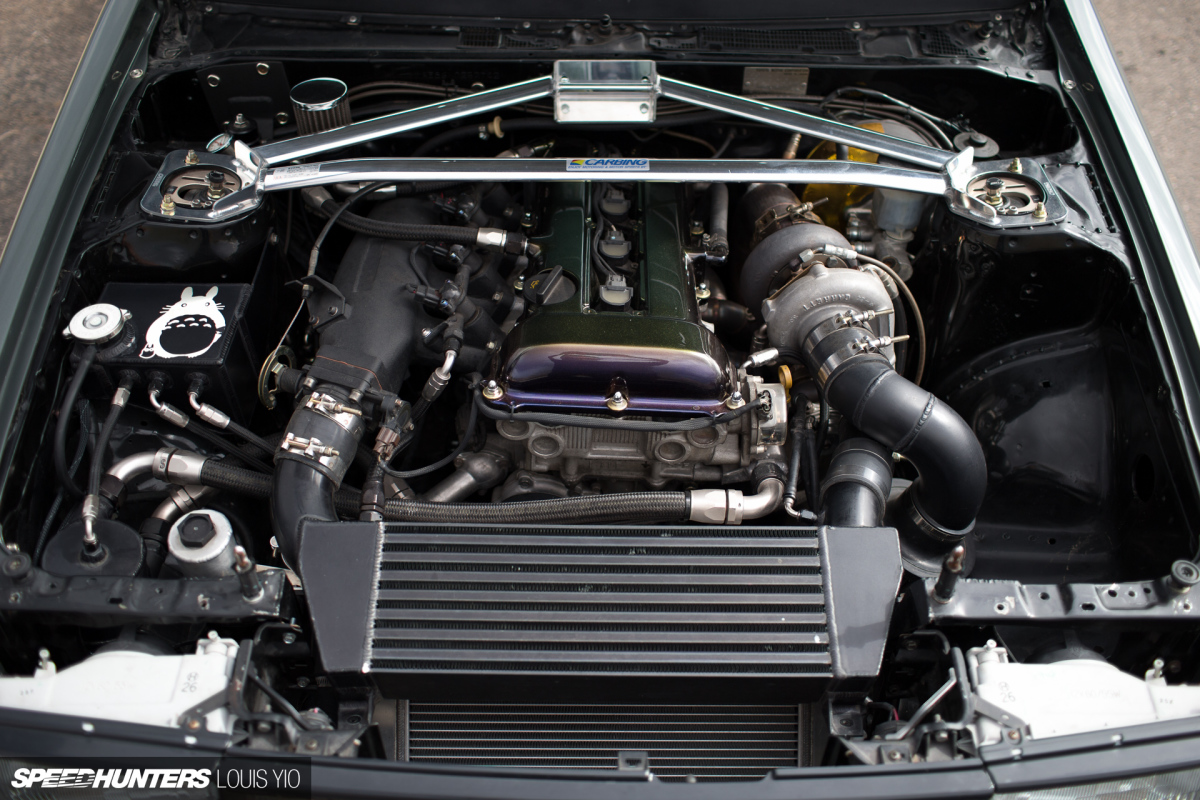 Daniel figured an engine swap had to happen. Originally, he had his heart set on an S2000's F20C, but the cost of that was just a bit out of his price range. At that time, a friend had an SR20DET engine laying around and available for purchase at a cheap price, so Daniel saw it as cost effective way to get a nice little boost in power.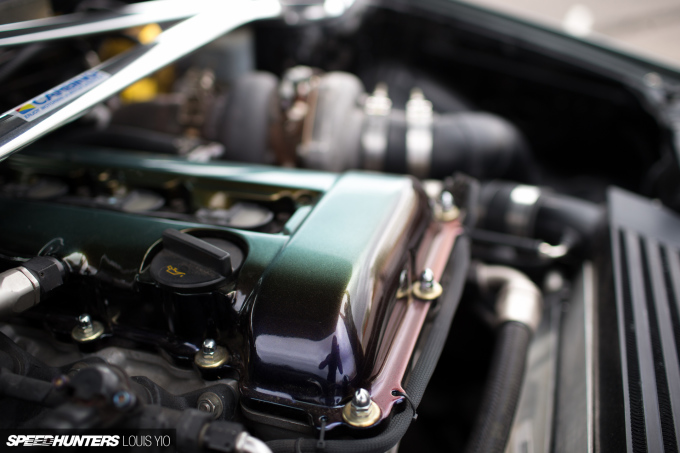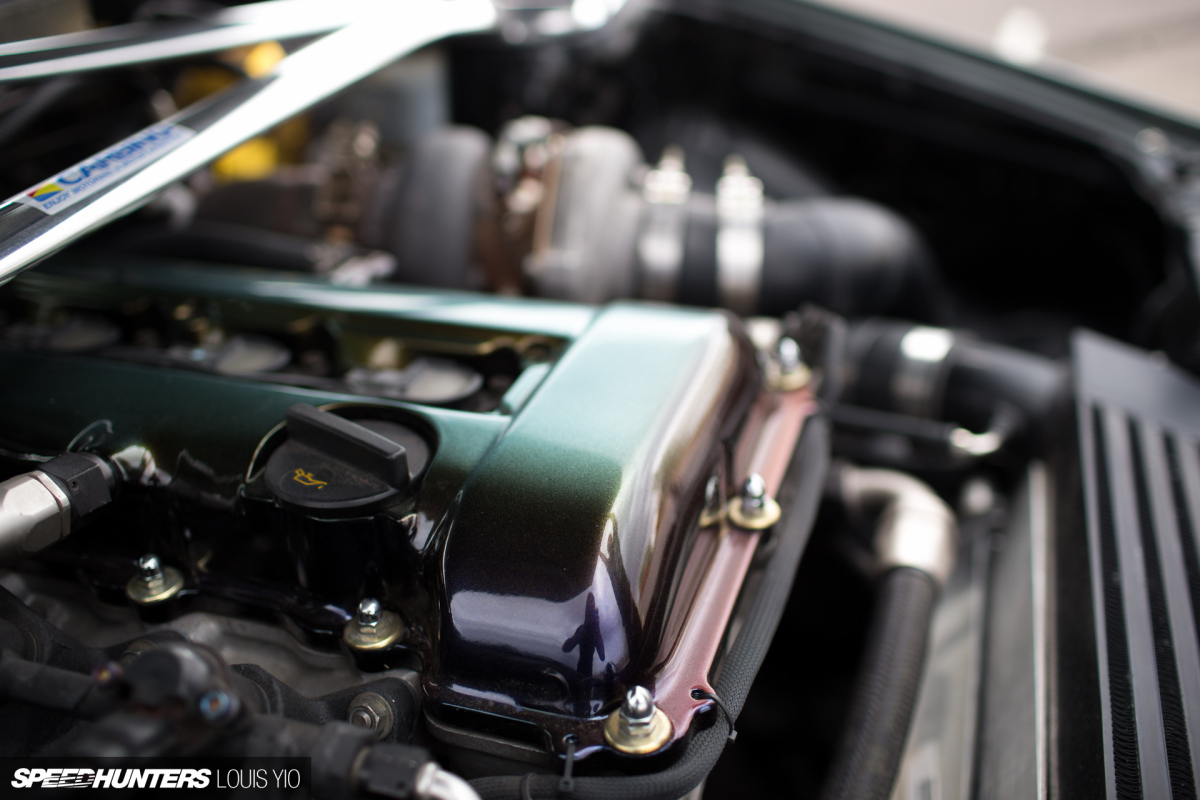 He had intentions of keeping the SR stock and drove it like that for a bit, but it was never going to stay that way. It's hard to not work on your own car when you work on cars for a living, and eventually the modifications started rolling in.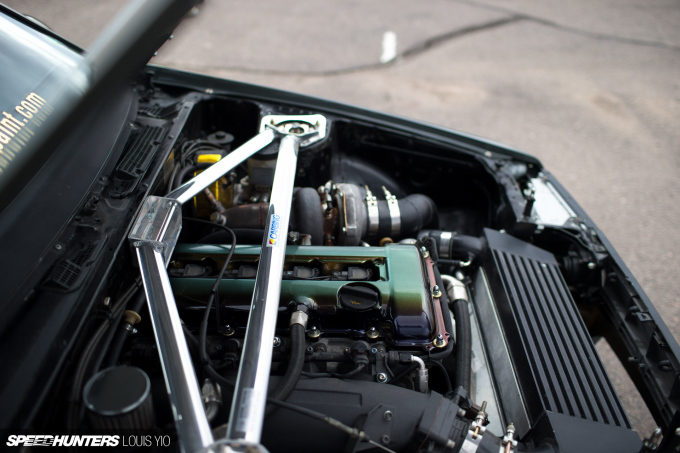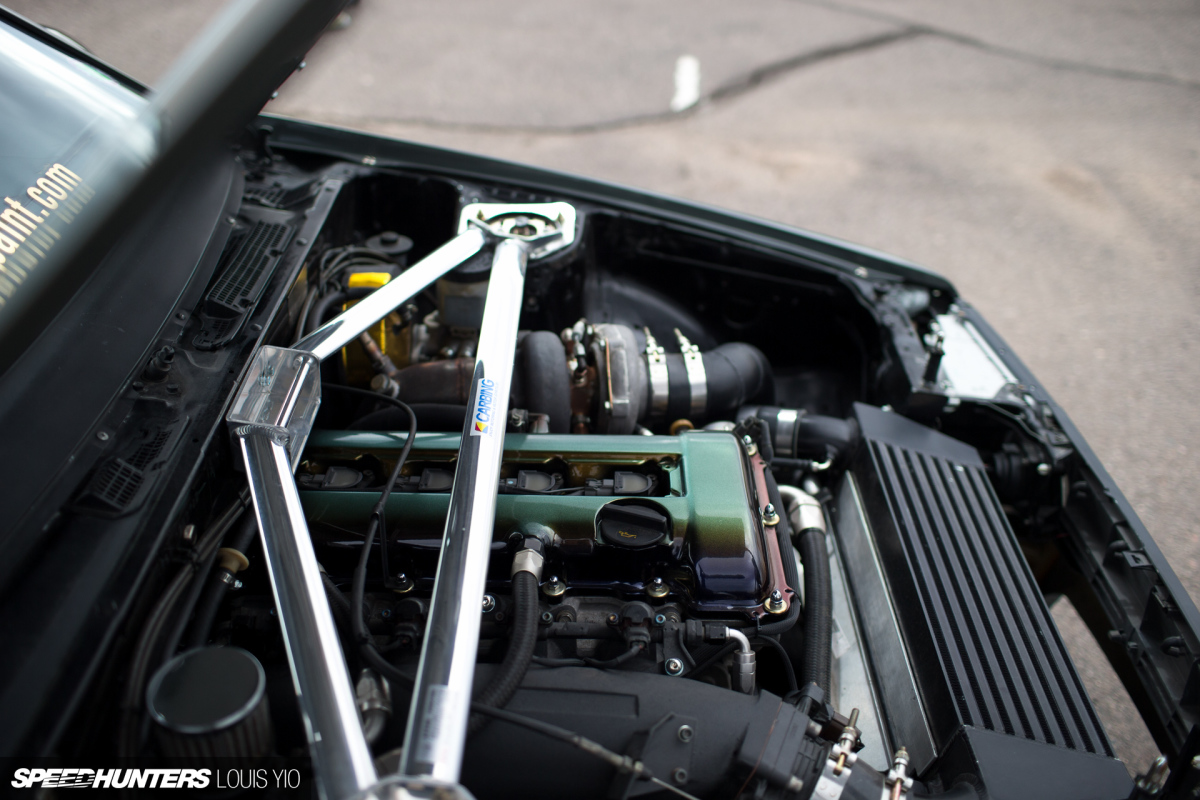 It began when AEM Electronics brought out its EMS-4 engine management system. Daniel had the opportunity to fit one to his car for development testing, so he thought he might as well upgrade the turbocharger at the same time, which then led to a new intercooler, which then led to… well, you get the idea. Check out the spec list at the end of the post for all the details.
Using 91-octane fuel, with 18psi dialed up the SR20 pushes 351hp to the rear wheels. Combine that with the car's 2400lb (1088kg) weight, and you should get some idea of just how scary-quick it is. Think of it like a Honda S2000 with about 400 less pounds and an extra 120hp…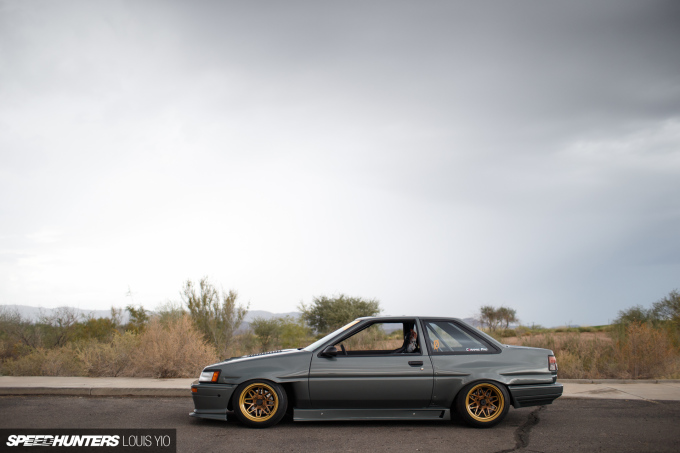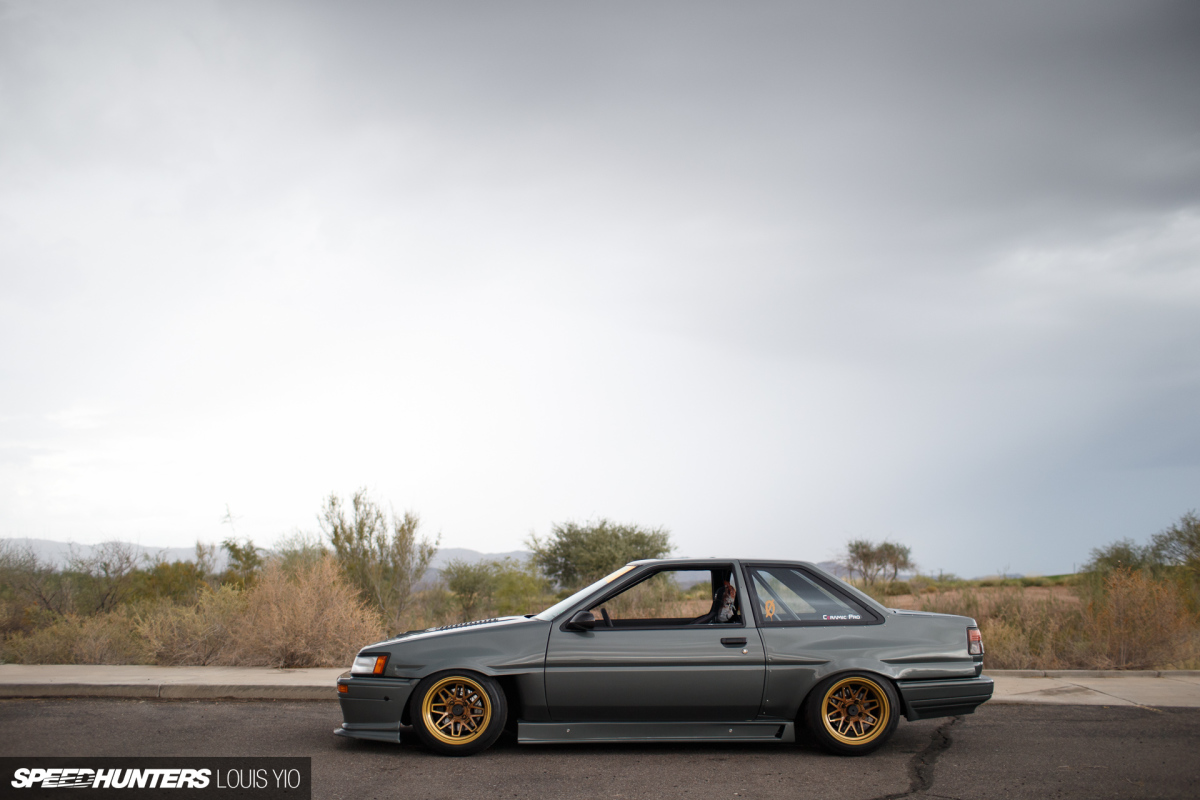 Of course, it hasn't all been plain sailing. A year after the SR engine transplant and a few track days, horror struck when the AE86's driveshaft tore itself out of the car while he was driving on the freeway.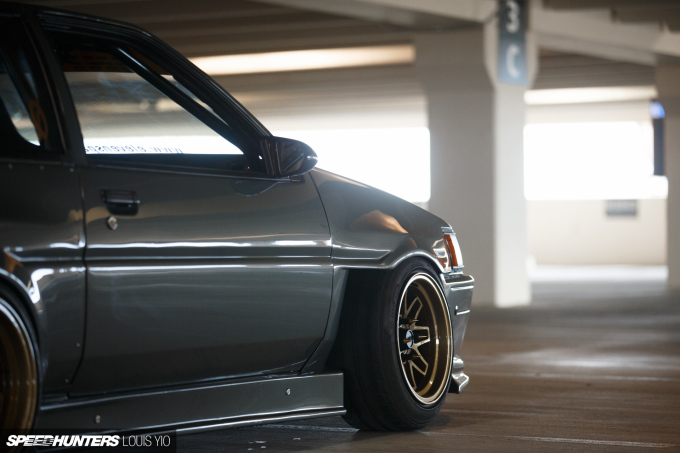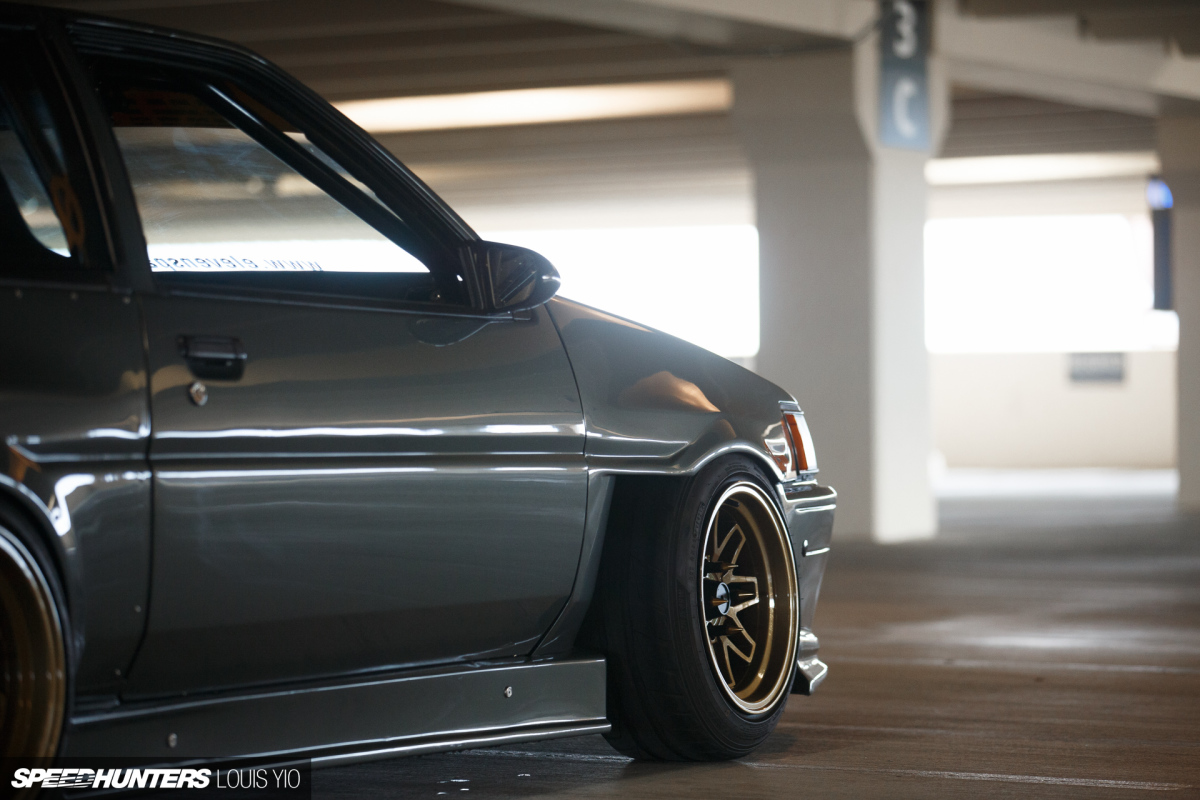 It was at that moment that Daniel decided to install an independent rear suspension setup, or more specifically an S13 rear subframe conversion along with custom strut towers, which was installed with the help of his friend, John Owens, from Future Fab. Because the new rear end is wider than the stock axle, the logical solution was to go with a wide-body kit.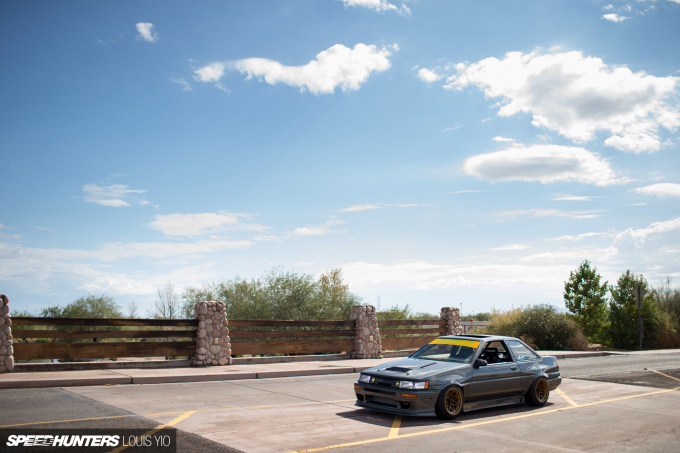 Origin Lab front and rear fenders were used, but modified by Elevens Paint to give it a unique look. While the car was in the Elevens Paint shop, the guys also took care of the Sage Green Metallic paint.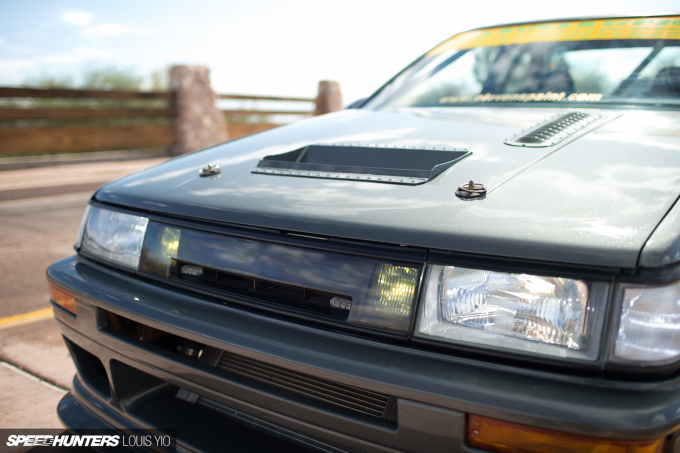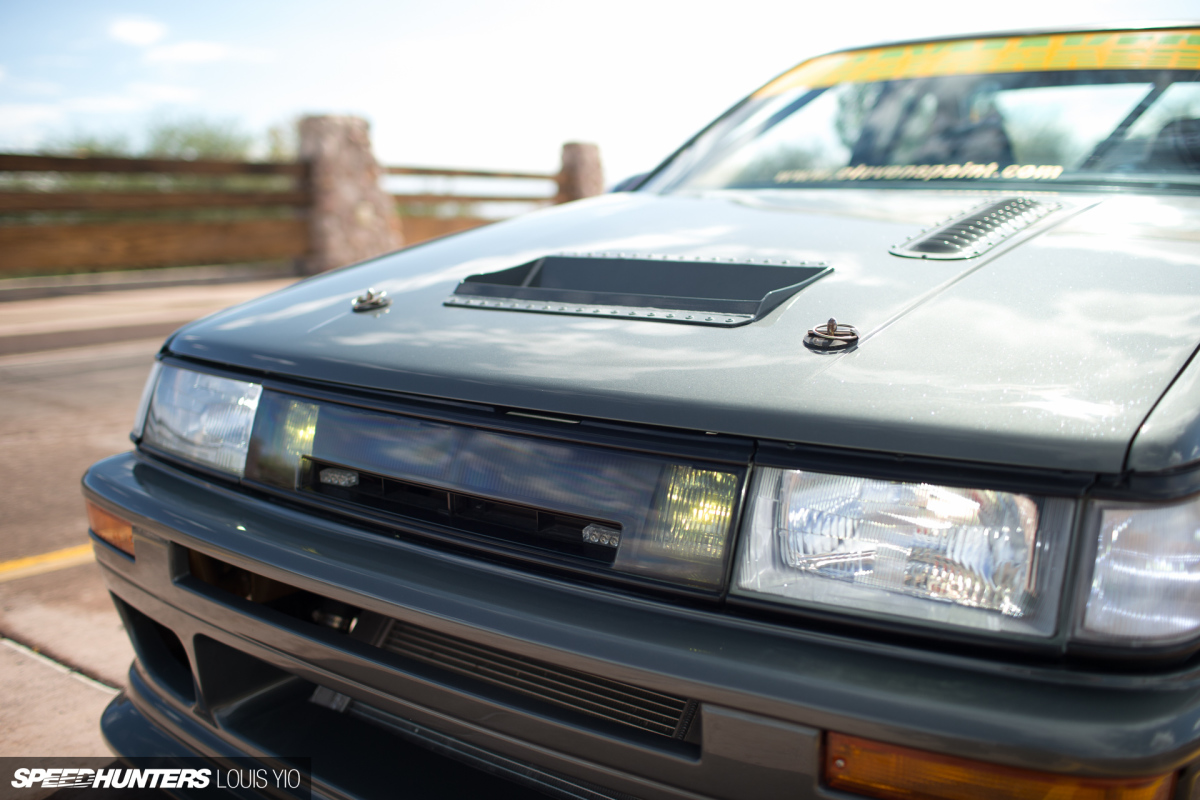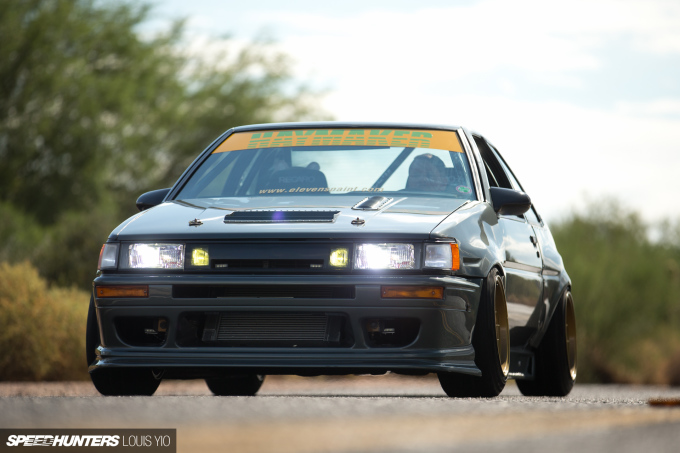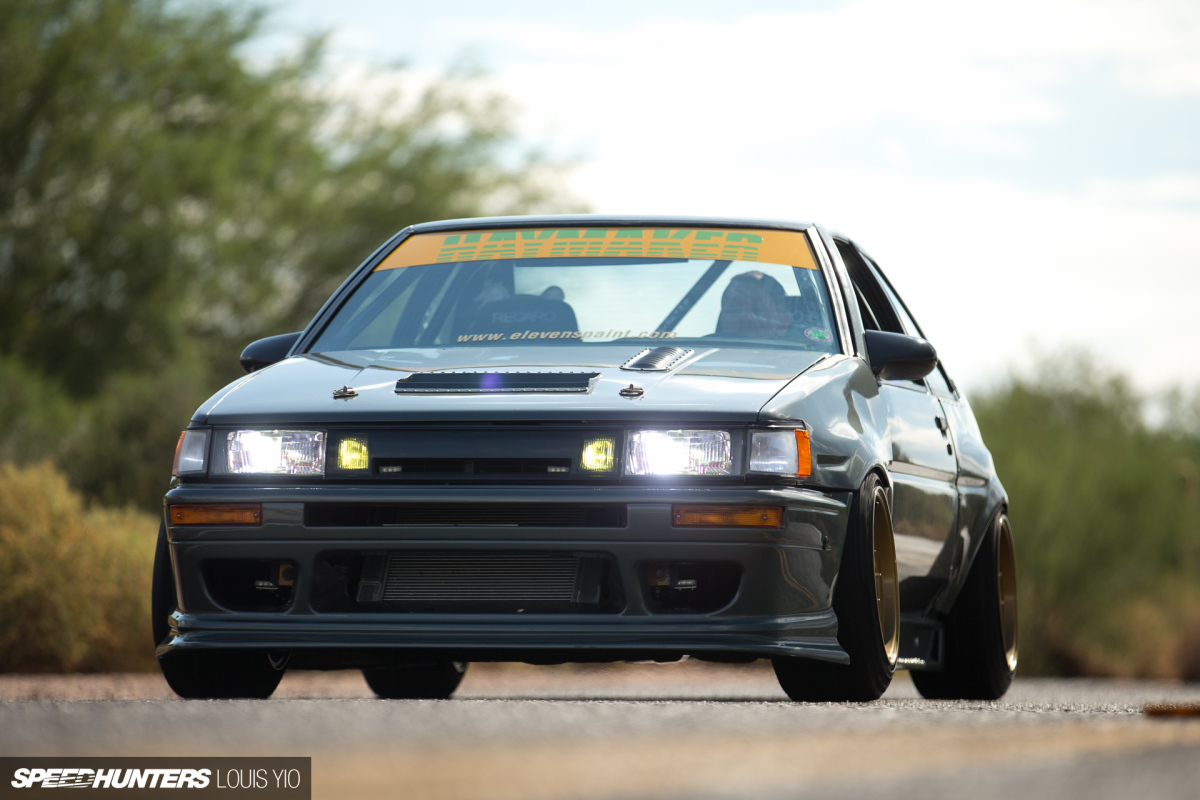 Since he was fitting new fenders, Daniel figured he might as well go with a Japanese-market Levin front-end conversion. Along with the OEM kouki AE86 lights and grille, a Haymaker vented hood and D-Max front bumper were fitted to complete the look.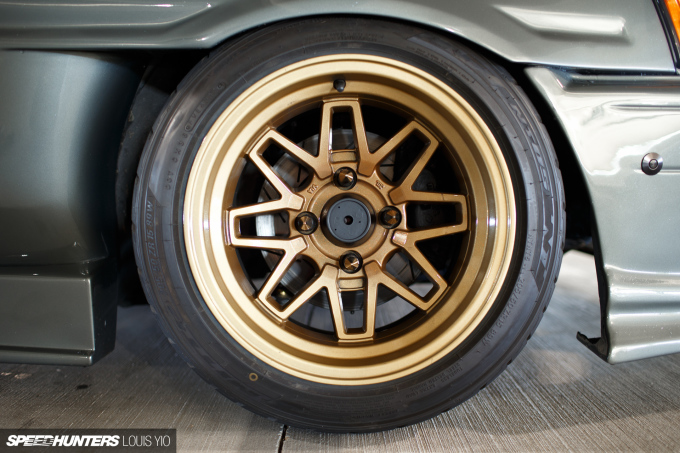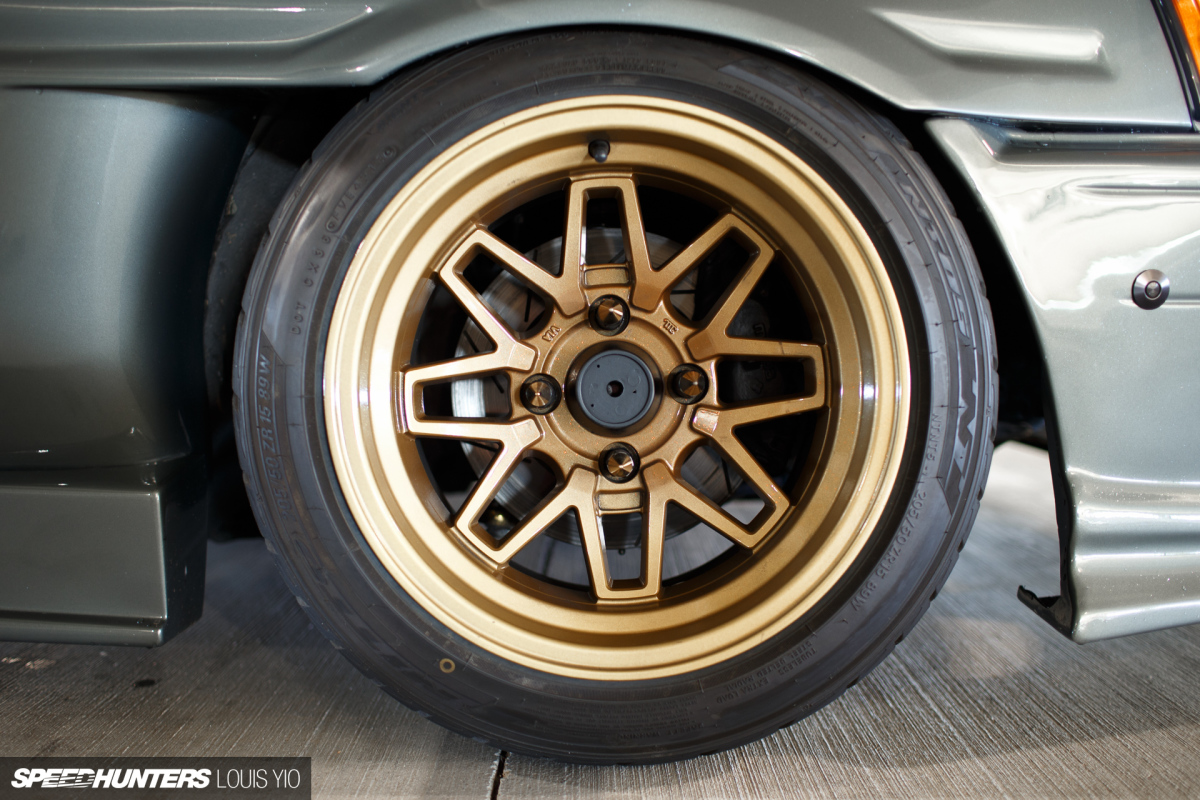 In the wheel department, the Hachiroku sits on 15×9.5-inch AME F Zero 2s wrapped in Nitto NT05 rubber. If you haven't already noticed, there's a fade through the wheel paint to give it a deeper look too.
Behind the front wheels are FC3S Mazda RX-7 4-piston calipers actuated through a Nissan 300ZX brake master cylinder.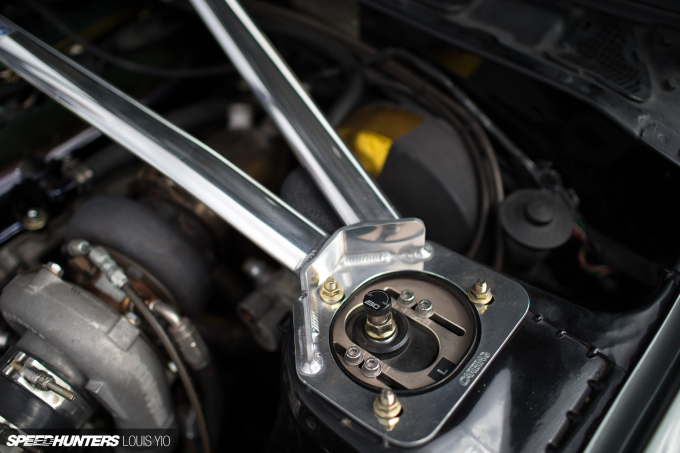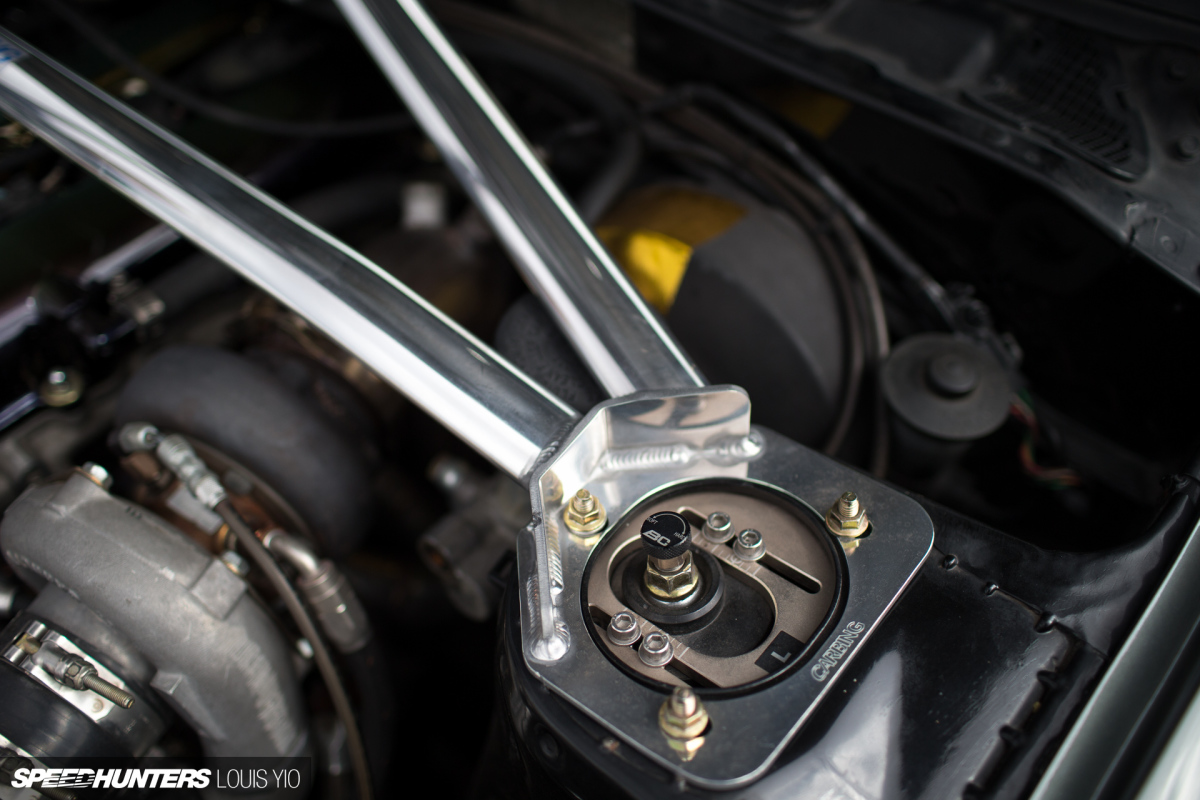 The suspension wasn't overlooked either, and here Daniel has fitted BC Racing coilovers with Swift springs all around.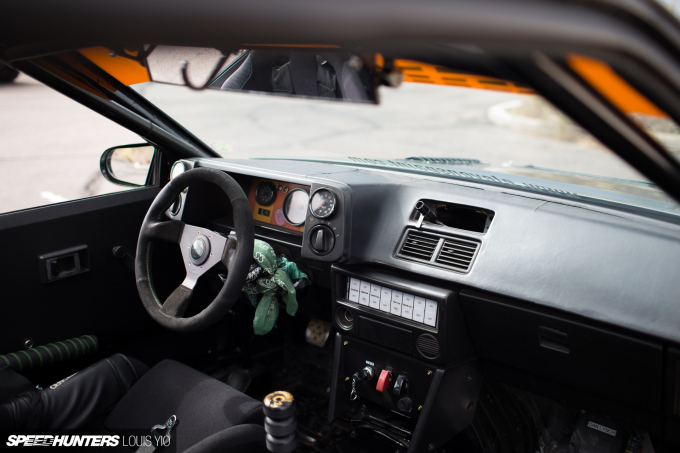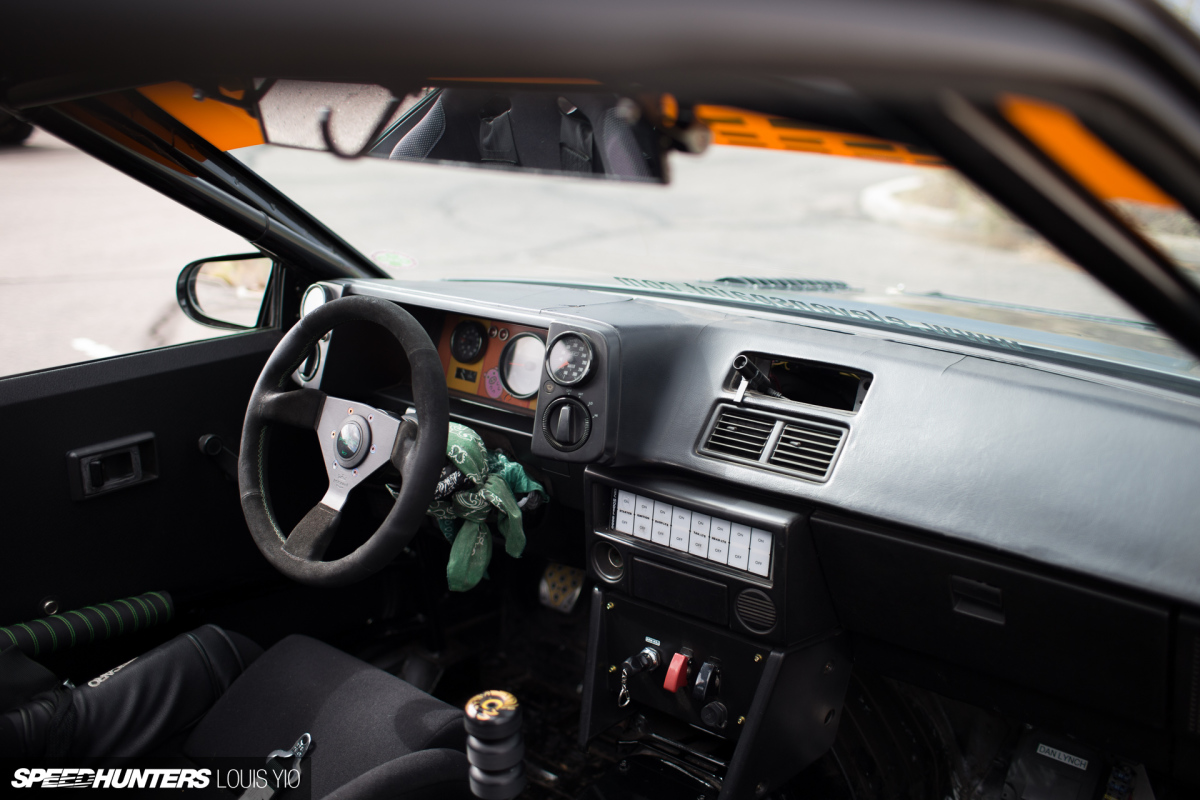 The interior, like the exterior, is also performance-driven, but it shows a little bit more of Daniel's personality.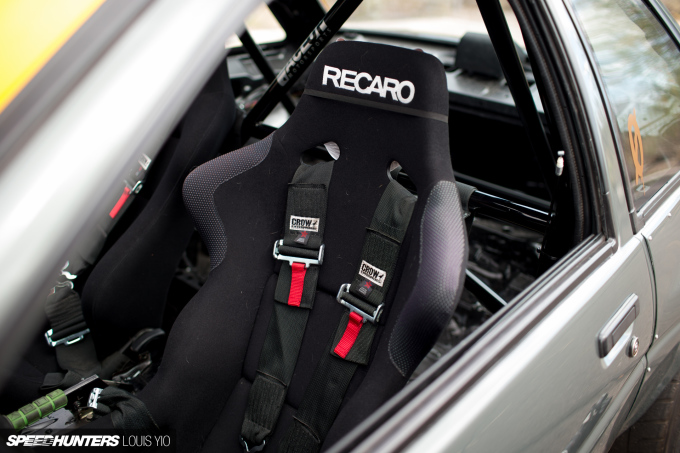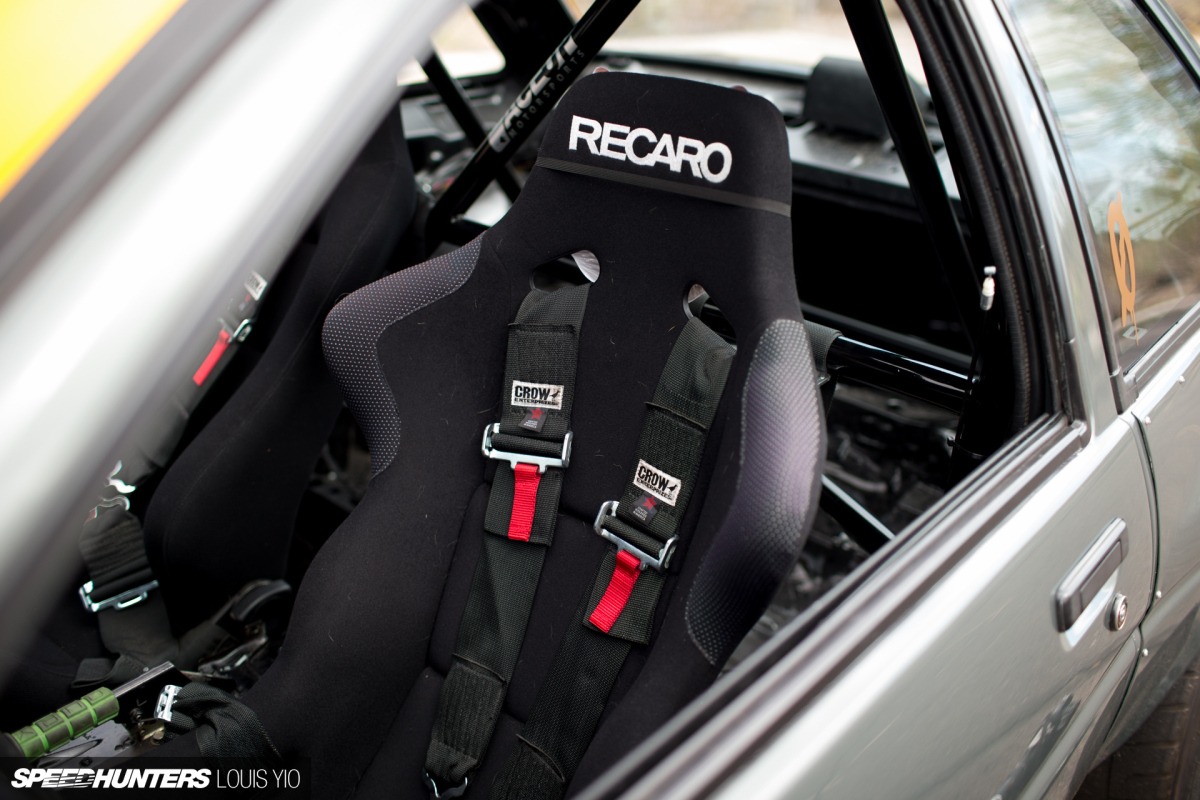 Up front is a Recaro Profi SPG bucket for Daniel and a Recaro SR for the passenger, both seats fitted with Crow harnesses.
Ace Up Motorsports pieced together the 6-point roll cage.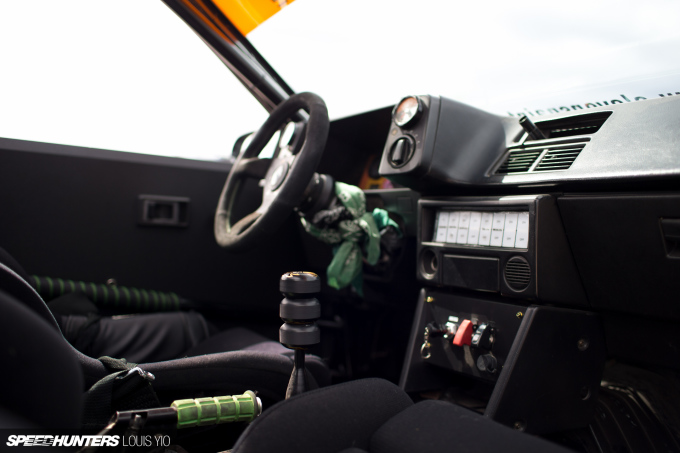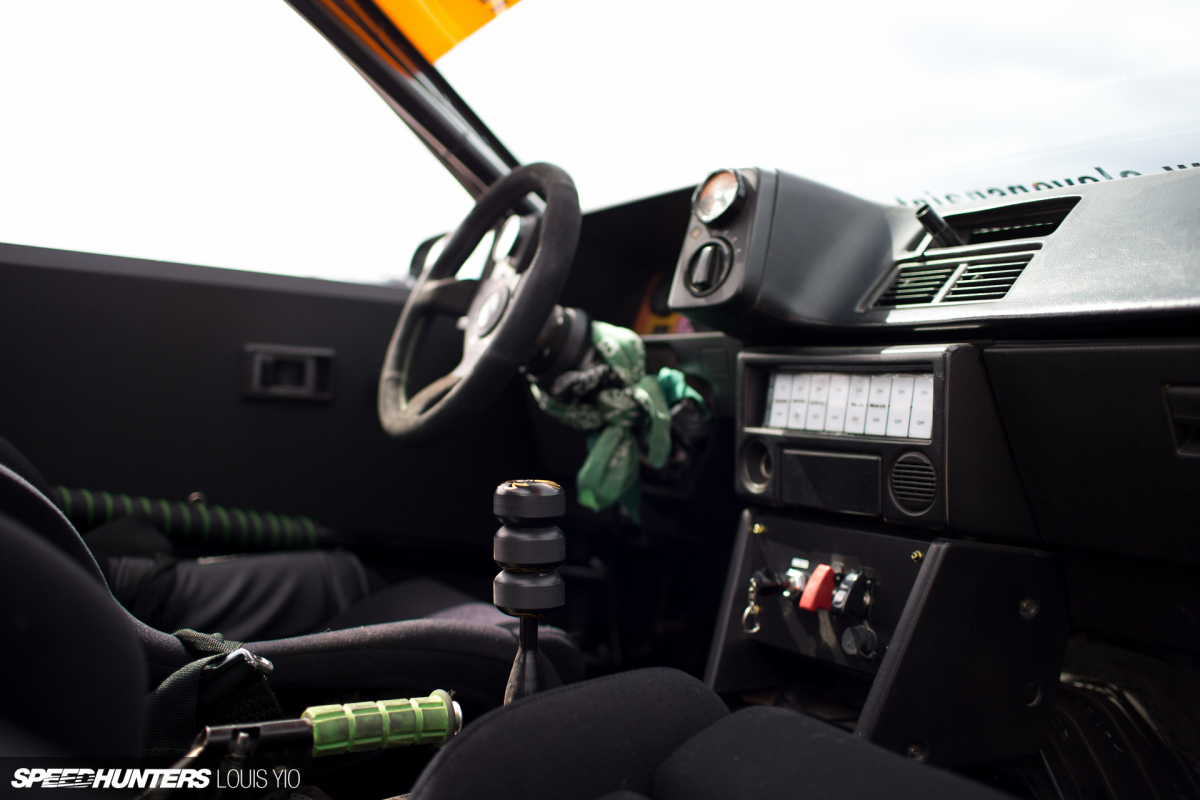 But the most important addition to the interior has to be the totally awesome skateboard wheel shift knob.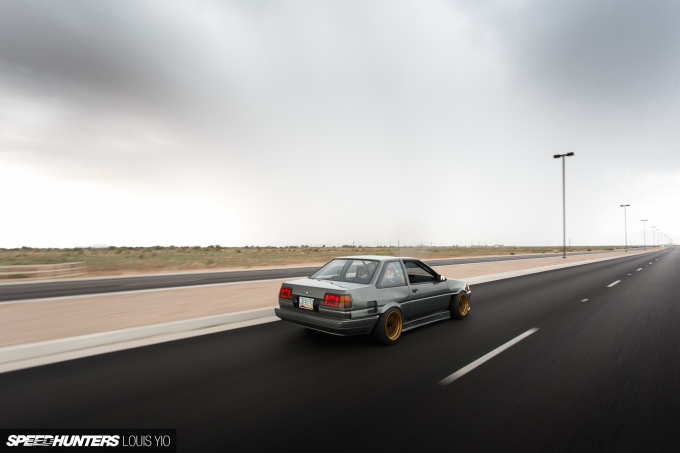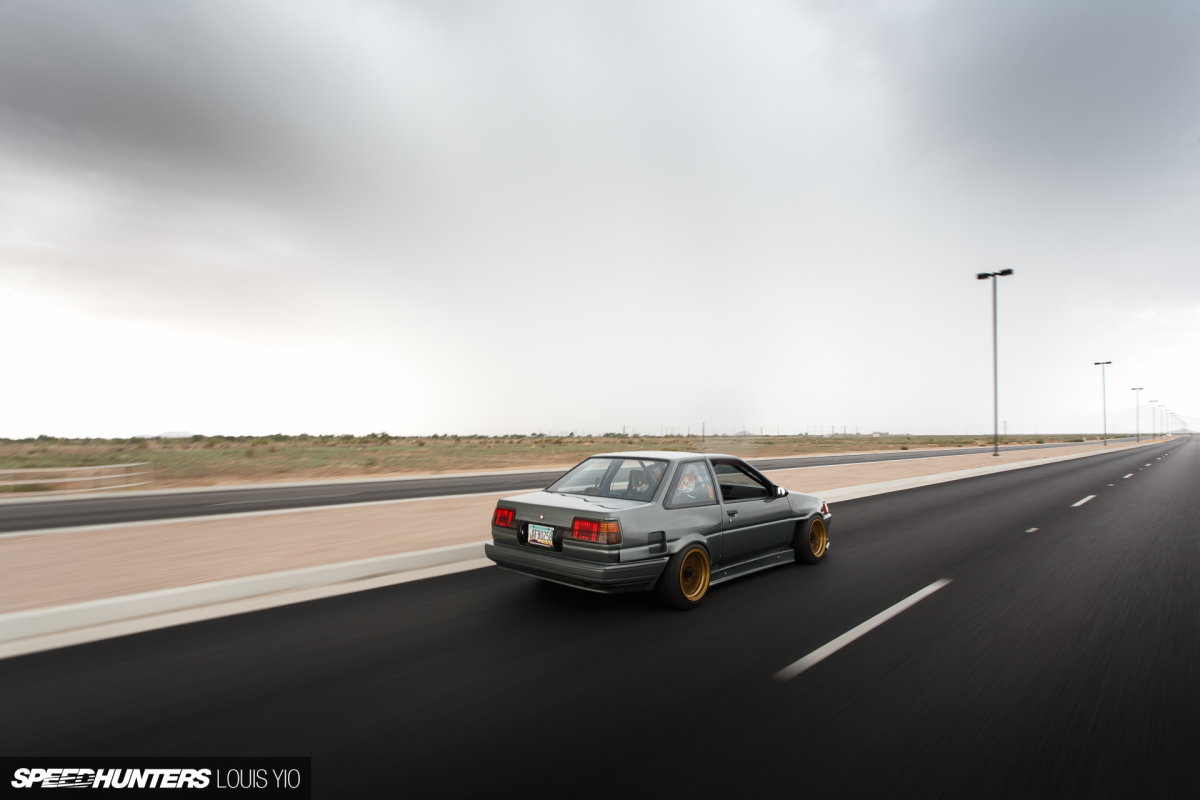 As it stands now, Daniel has created a well-sorted street car, but plans are afoot to run the AE86 in the UMS Time Attack series in Arizona once he finds a new set of wheels with a better offset.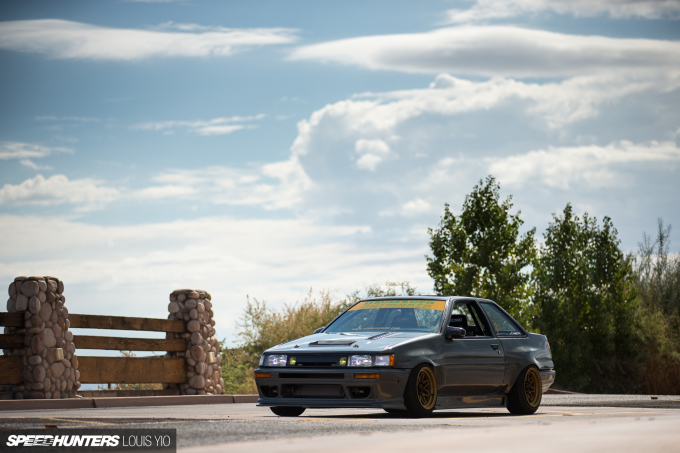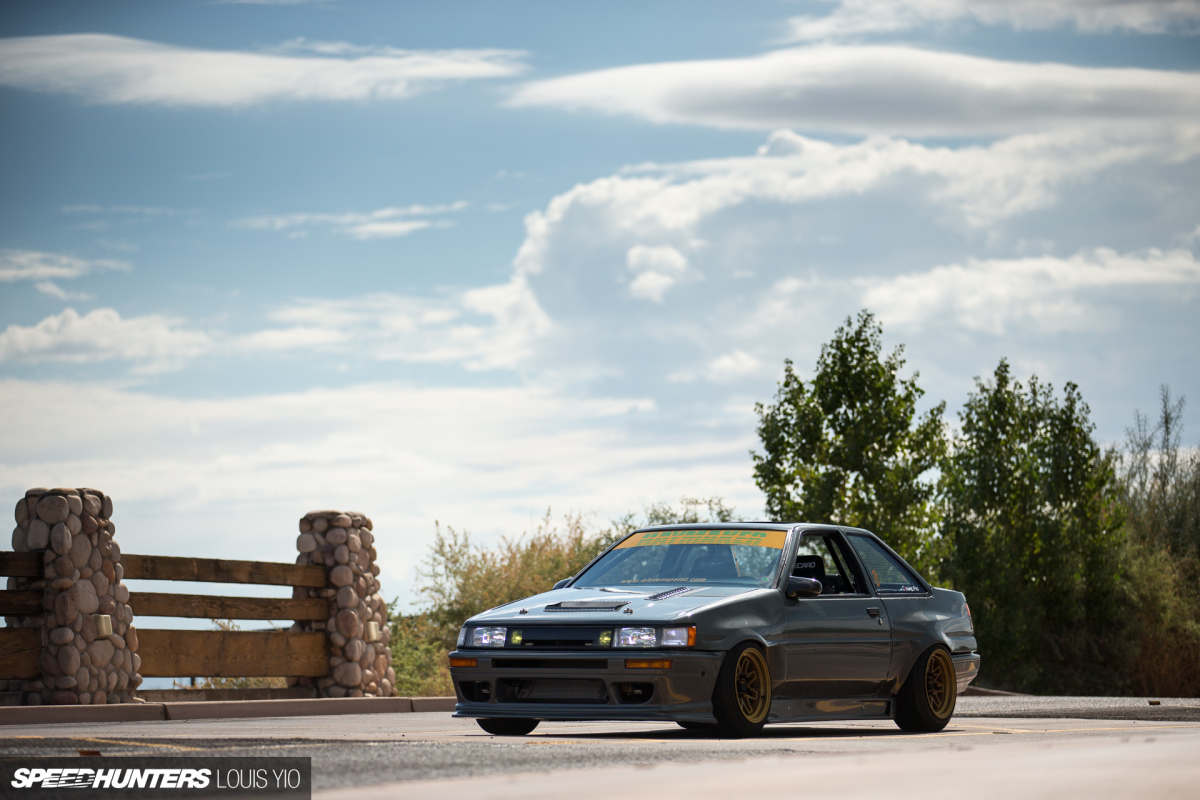 I really love what's been created here, but I'm keen to hear what you guys think. Is it too much? Or is it just right?
Louis Yio
louis@speedhunters.com
Instagram: @lusciousy
Cutting Room Floor