It's simple, really. In its formative years, Subaru stood out by making different and quirky cars; nothing else looked quite like them and of course they all boasted all-wheel drive.
The '80s saw Subaru try really hard to get a foothold on the market, and in creating an identity for itself it wasn't scared of experimentation.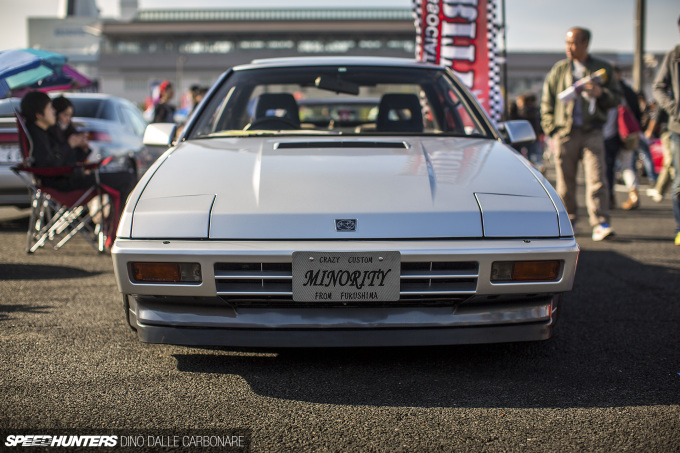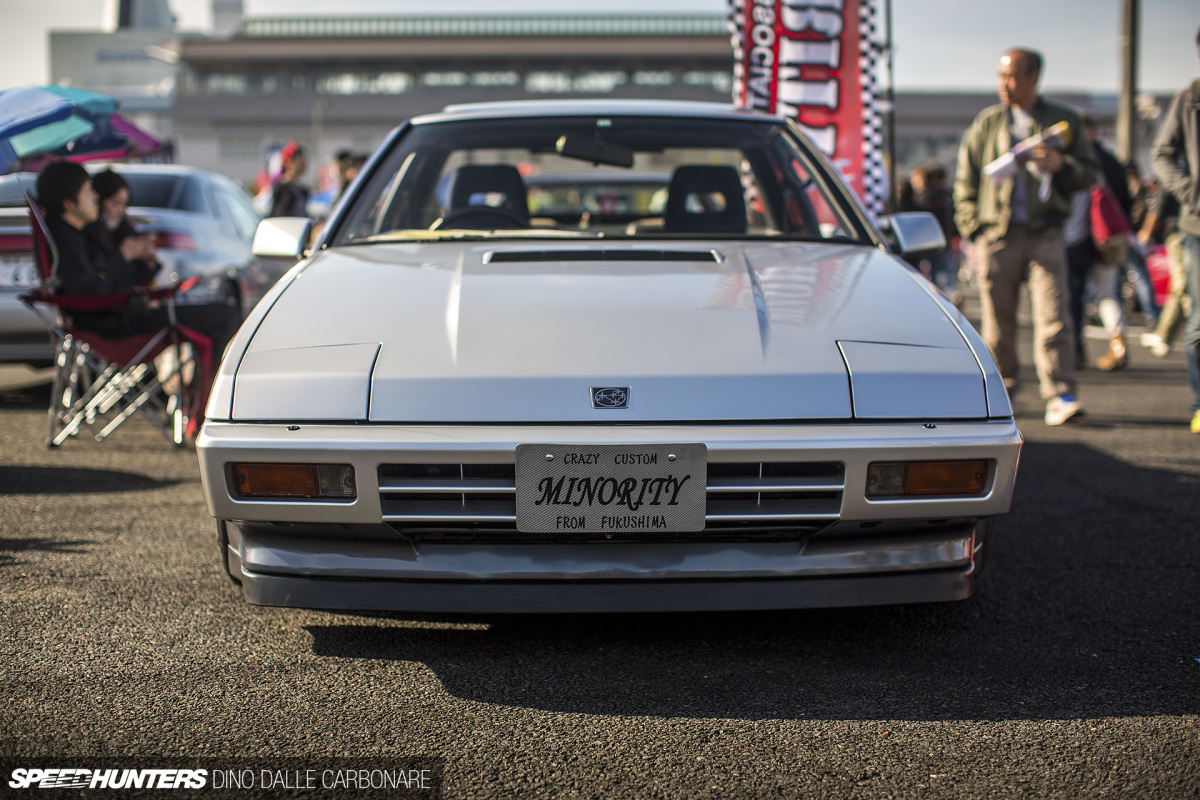 It was during this time period that the Alcyone (also known as the Subaru XT and Subaru Vortex in international markets) was born. It was a big, angular wedge of a car, a coupe built to mix comfort with sporty handling, something that a lot of other Japanese manufacturers were doing at the time. Toyota had the Soarer, Nissan the Leopard, Mazda the Cosmo and Subaru had to have a go too. And looking at this thing you have to be glad it did.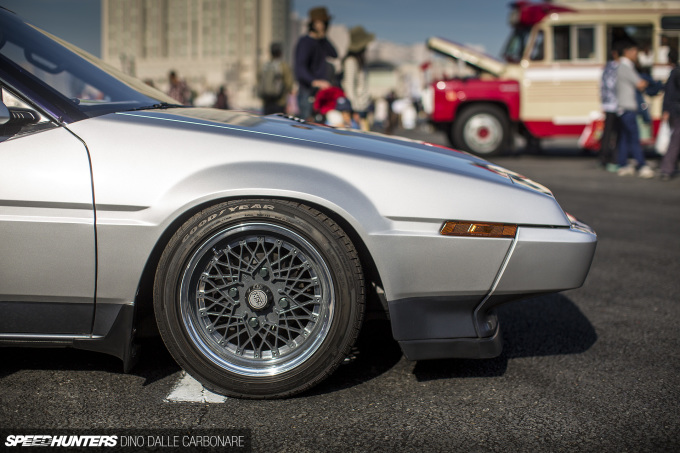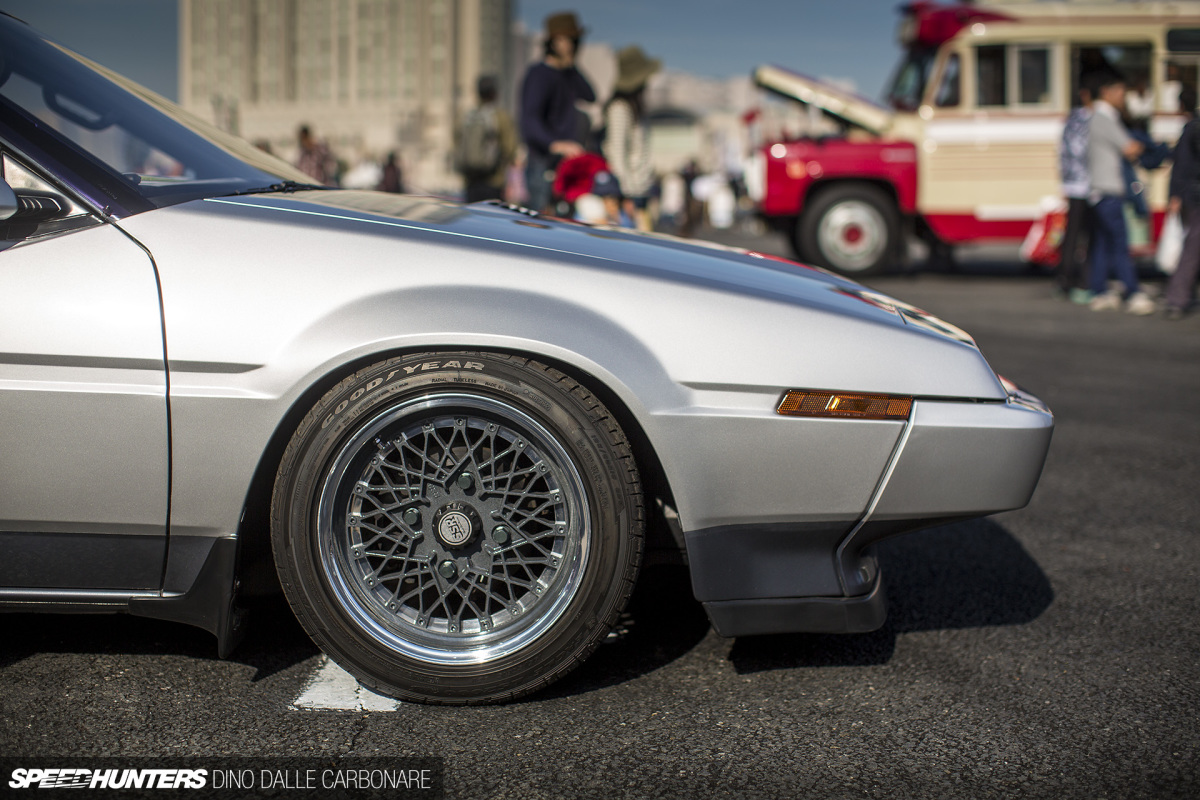 People were poring over the Alcyone at the weekend's Old Timer show in Odaiba, Tokyo. It's a car you just don't see often these days, and this one in particular has been given a decent static drop and a set of SSR Formula Mesh wheels to set it off nicely. Under that pointy nose sits either the ER27, a 148hp naturally aspirated 2.7-liter flat-six, or the EA82 a 119 HP 1.8-liter turbo like on this car, both powering all four wheels.
I loved how the interior has been kept stock with the sort of plush and curiously-styled seats that Japanese manufacturers were known for 30-odd years ago. Of course, it rocks a digital dashboard too, and is topped off with a two-spoke steering wheel which looked like it could have borrowed its styling from a Citroën.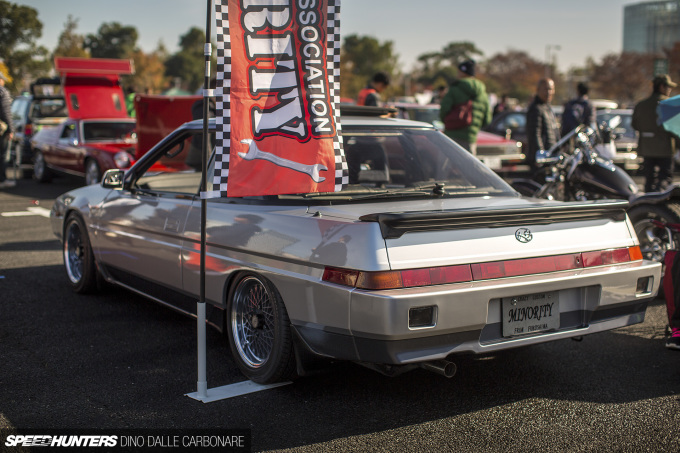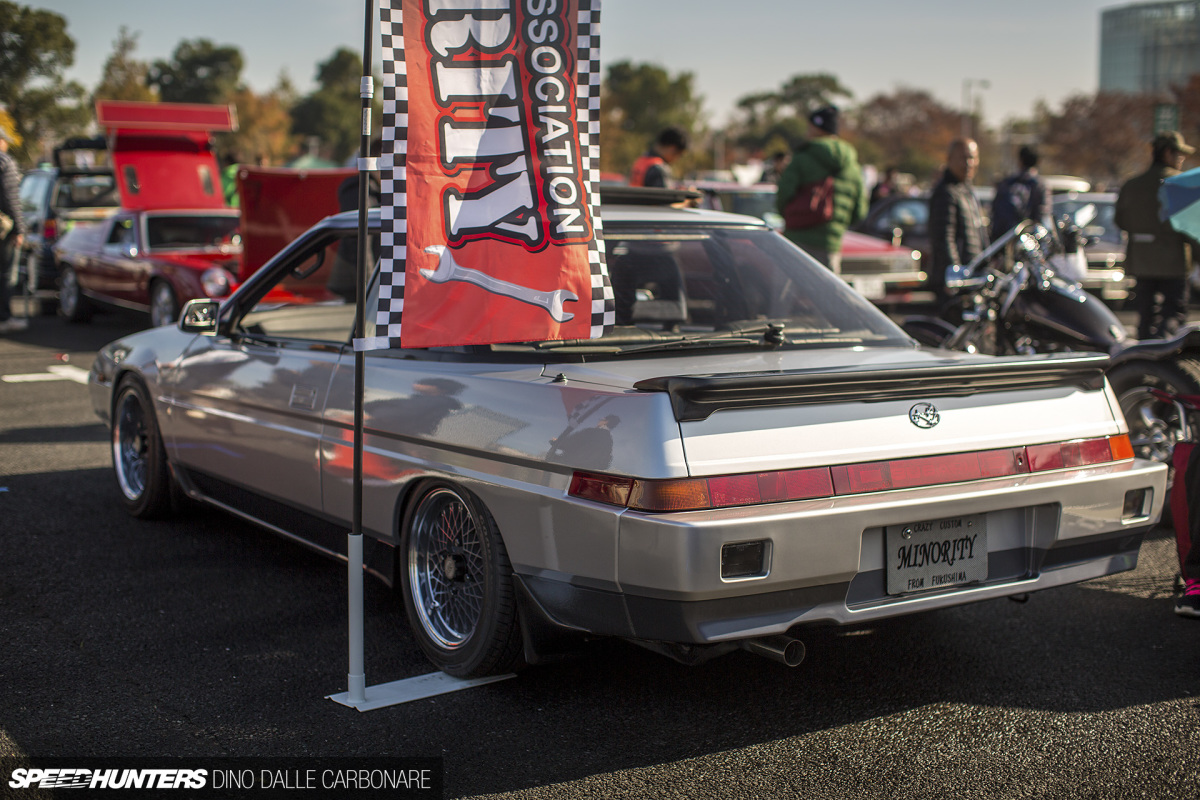 These days Subaru has become a more mainstream brand; its vehicles sell well in important markets and therefore it sees no more need to experiment and innovate to make itself noticed. But I for one would love to see a new version of the Alcyone's successor, the '90s SVX. I'm sure Subaru would once again be able to create something totally different from the norm.
Dino Dalle Carbonare
Instagram: speedhunters_dino
dino@speedhunters.com