Well, that escalated quickly! What started as a purely fun project, with no deadlines, budgets or pressure, somehow became a rapid-fire SEMA build.
How did it happen? Let's rewind a couple of months…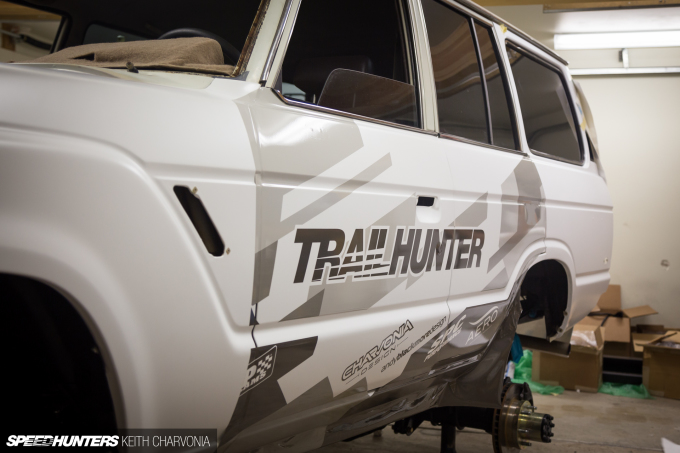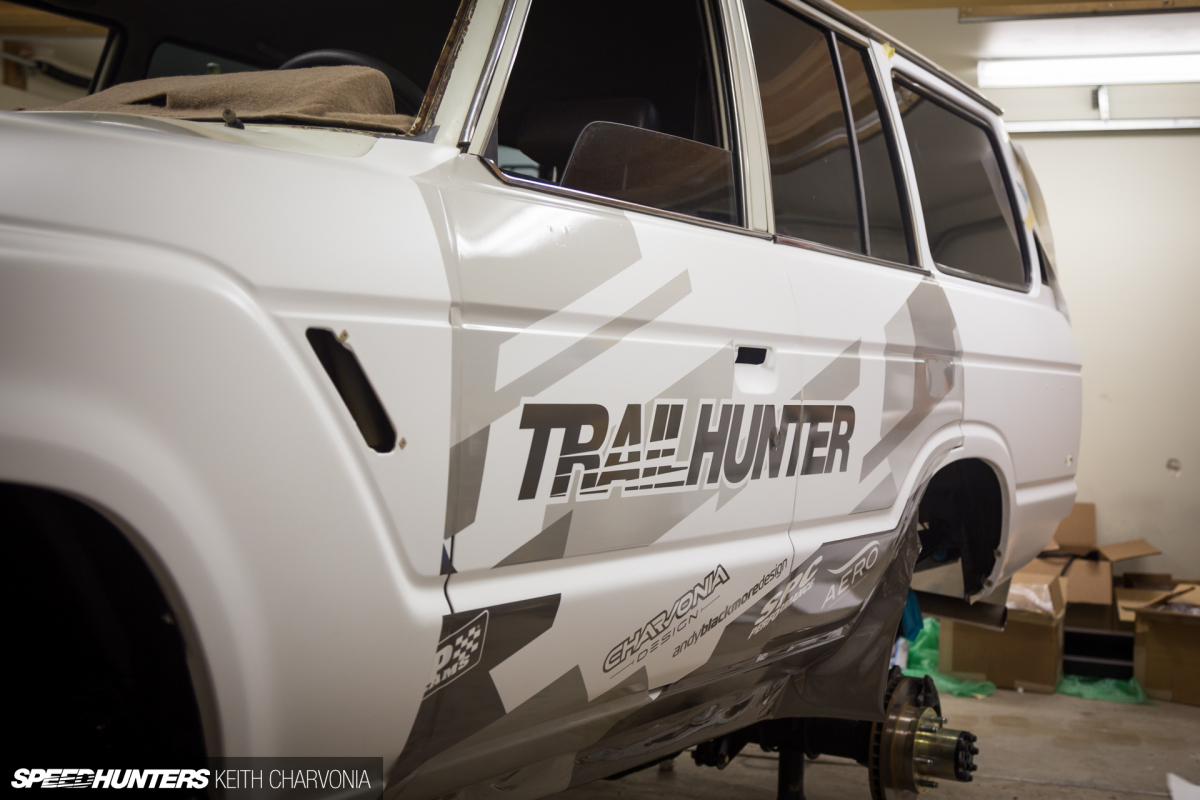 Upon learning that Airaid (where I head up Product Development) did not have a SEMA 'Feature Vehicle' (those are the ones placed outside the booth), I offered up the possibility of using my Toyota FJ60 project. Seeing as Airaid is known for its off-road truck intake systems and that it would be hosting the Icon Vehicle Dynamics Tacoma in its booth, Project Trailhunter looked like a shoo-in.
What this meant for me though, was having to turn a dirty trail rig built from spare parts (not to mention questionable fabrication by the previous owner) into something I would be proud to display at the SEMA Show with Charvonia Design down the side, and all just in a matter of weeks.
I was in the middle of a couple projects at the time, converting the 14-bolt rear end to six-lug with disc brakes, and installing Holley Terminator EFI and a Comp performance cam. While it's true that you can't see the cam inside my 454, it was the perfect opportunity to clean up the filthy old engine, so I decided to stay the course before turning to the more obvious mods that would be visible at SEMA.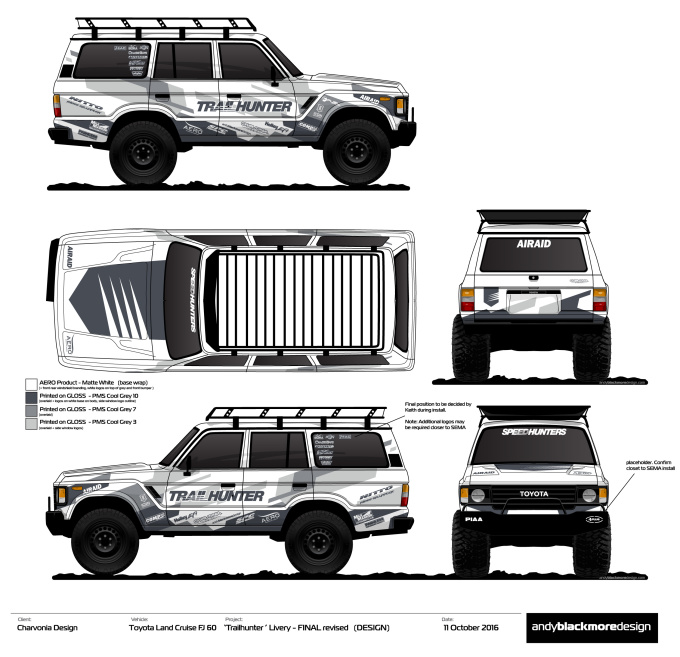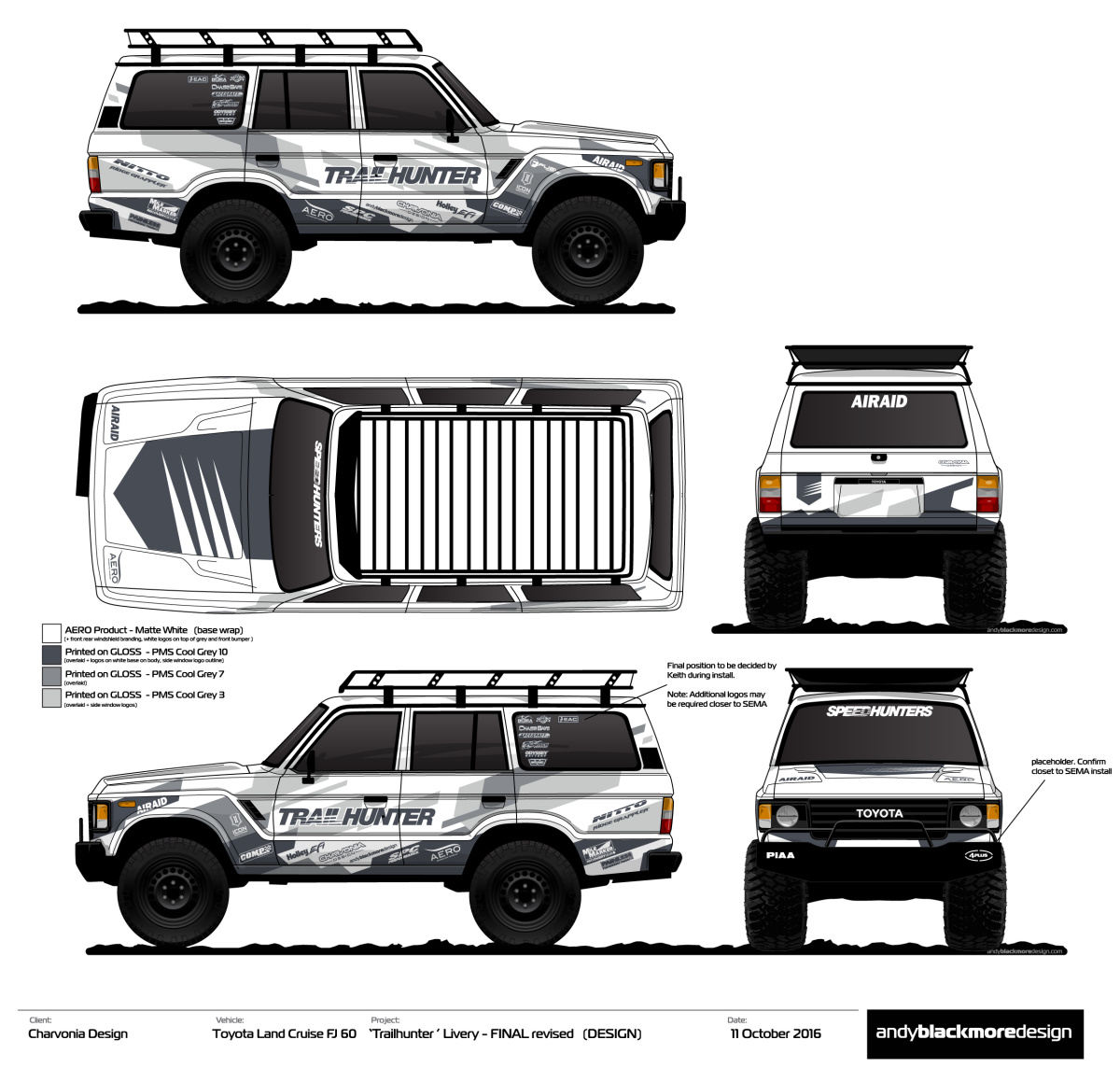 Next came Andy Blackmore, the supremely talented livery designer who helped me win the Scion Tuner Challenge. Andy designed a modern camo theme that would look the part for SEMA, but also look good on the trail after the show lights turned off.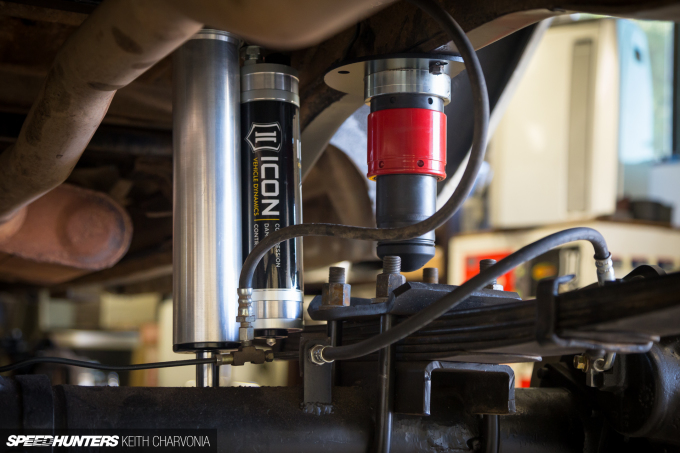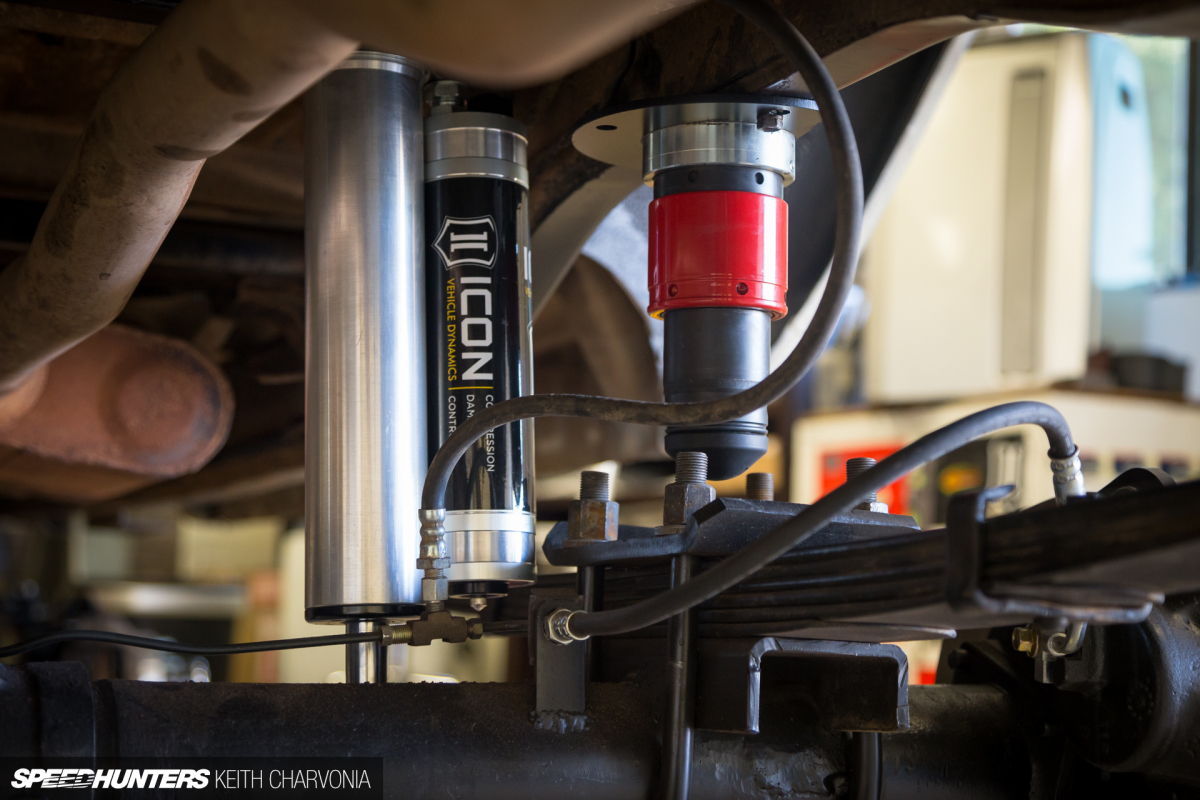 In addition to getting to represent Airaid with one of my car builds, there were a couple of other benefits to taking on this commitment, namely fast-tracking the project and also partnering up with some great companies to elevate the quality of my rig. Aero Advanced Paint Technology, Milemarker Winches and Icon Vehicle Dynamics just to name a few, all quickly came on board.
Of course, I'll have several build posts to follow that will detail all the work that happened in such a short period of time, but right at this moment I just arrived home after the marathon of building and then delivering the truck to SEMA.
If you're visiting the show this week you can find the Trailhunter in front of the Convention Center near Ford Out Front, parked up right next to the Hillbank/Superformance trailer. And if you do see my latest build, I hope you'll come back to this story and leave your thoughts in the comments section too!
Keith Charvonia
Instagram: SpeedhuntersKeith
keith@speedhunters.com