After seeing so many turbos sticking out of hoods and mounted low inside bumpers, and superchargers stacked on top of big block V8s, it's always nice to get a breath of fresh air and a little normality. Well, at least in a SEMA sort of way.
Enter Z Car Garage and the car it brought out to the Vegas show this year, a beautifully restored Hakosuka finished off in a not-so-subtle shade of bright red. Despite the catchy color, it was the gaping hole in the hood that everyone was looking at, as it presented what is one of only two OS Giken 'TC24′ cylinder heads that are currently fitted to engines in the US.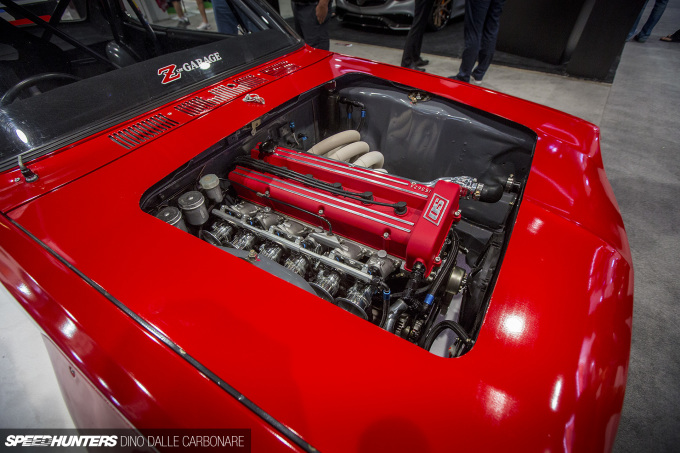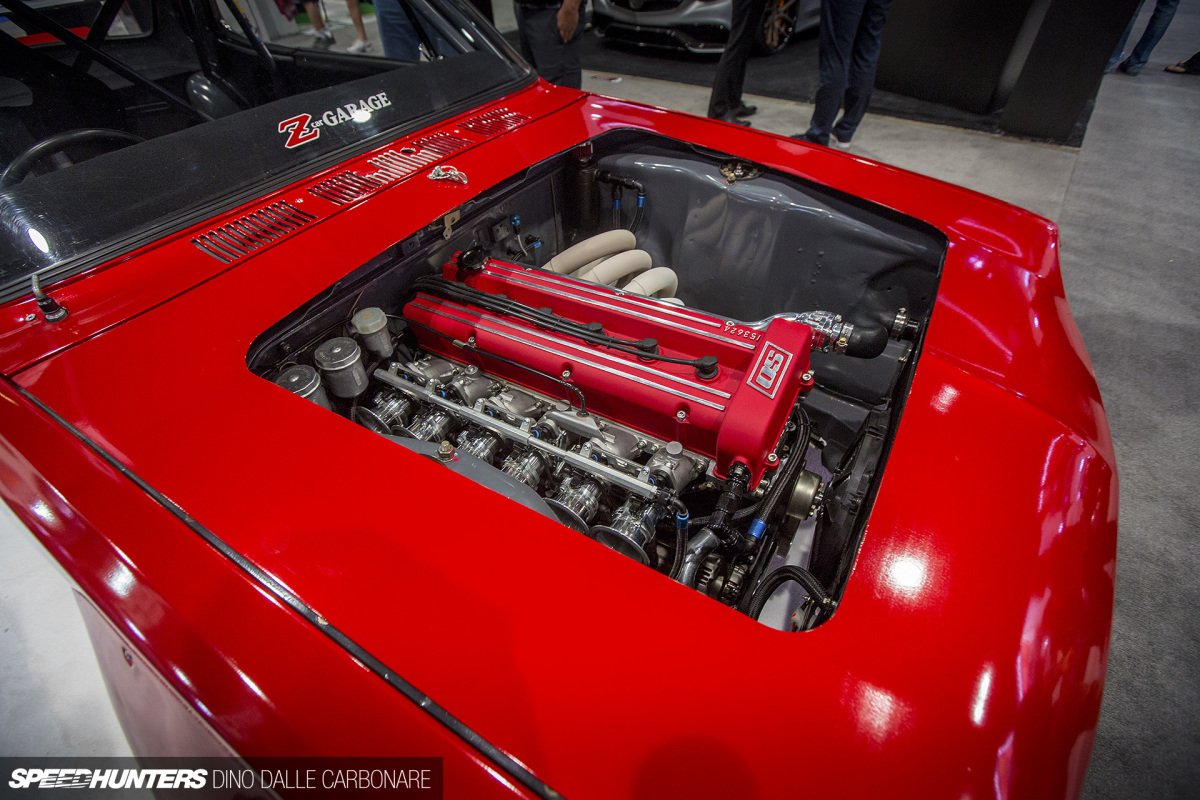 The original TC24-B1Z was a twin-cam head that OS Giken developed back in the '70s for the L-series engines. Not many were produced, but they were revered as hands-down the best possible modification that could be made to that engine. It gave a big bump in power, torque and response, and completely changed the character of the straight six.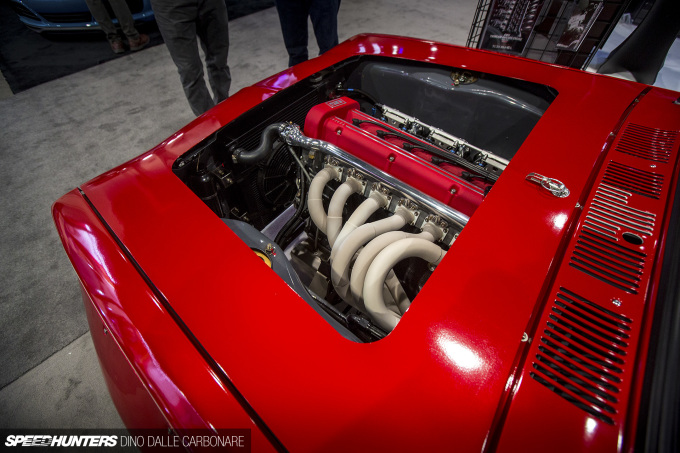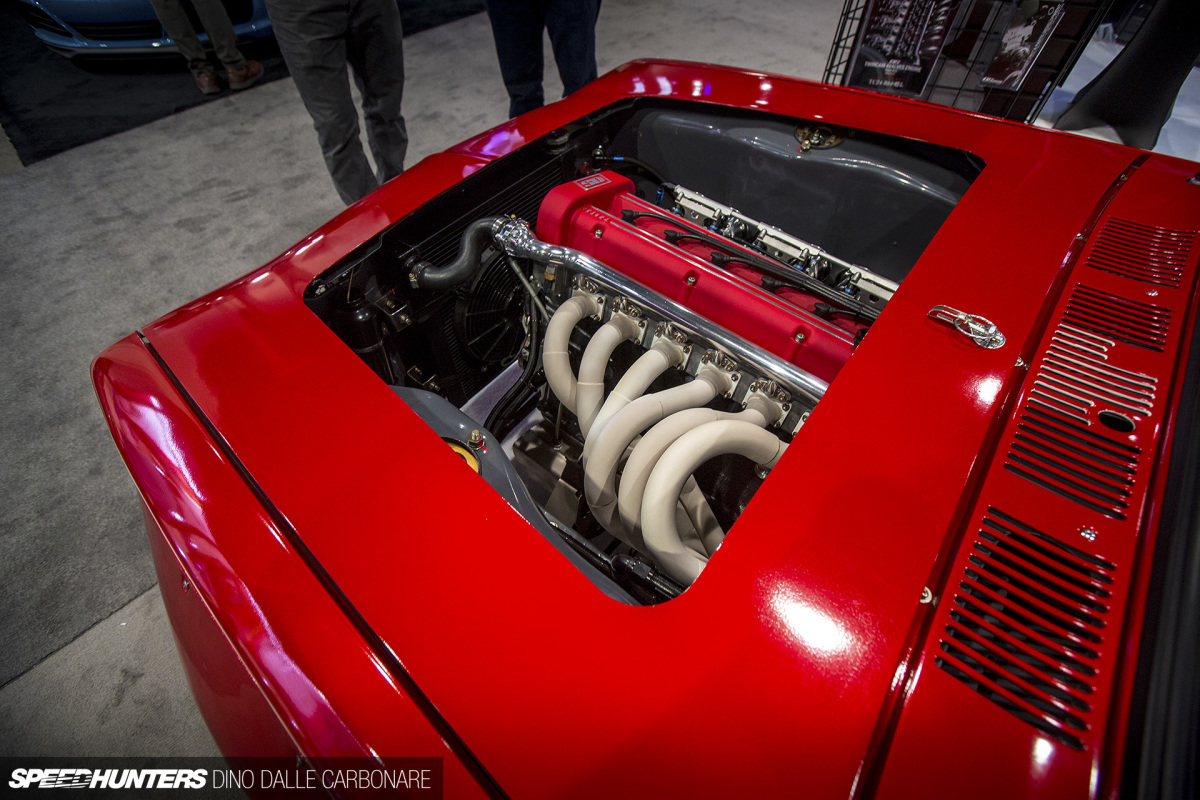 About 10 years ago, OS Giken decided to bring the TC24-B1Z back, albeit in a refreshed and evolved version. We've seen a few in Japan, but it's always nice to see people abroad appreciating these sort of special parts.
In the case of this car, the OS Giken head is fitted on a LD28 diesel block from a Maxima, which has been fully upgraded with a Crower crankshaft, Molnar Technologies connecting rods and JE forged pistons and rings. Compression sits at 10.8:1.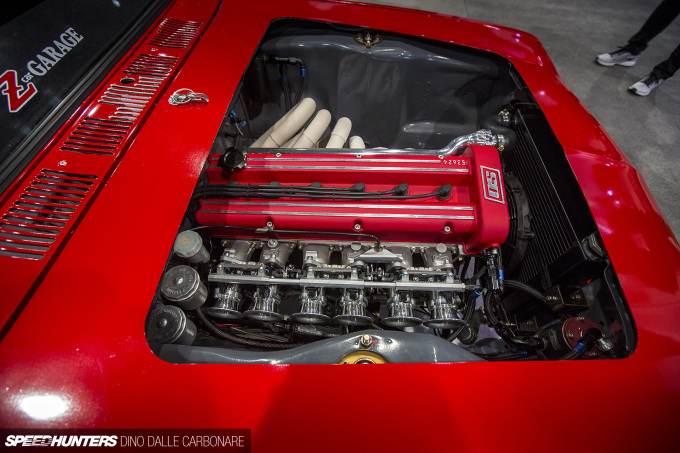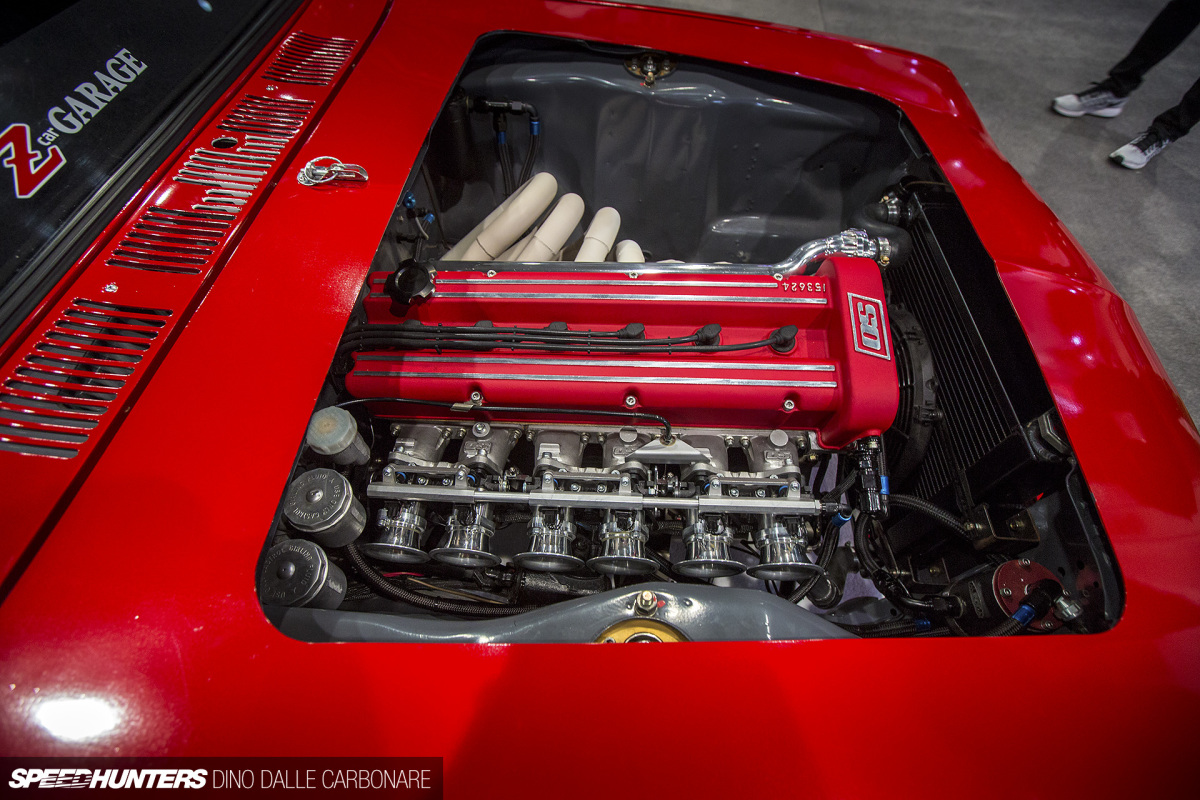 On the intake side you'll find a row of 50mm Jenvey throttle bodies run off an Adaptronic 420d engine management system, which with tuning has revealed peak power output of 470hp and 330lb-ft of torque on Californian 91 octane fuel. With a camshaft upgrade (currently in development) and a switch to race fuel, Z Car Garage is expecting even more out of this unique naturally aspirated package.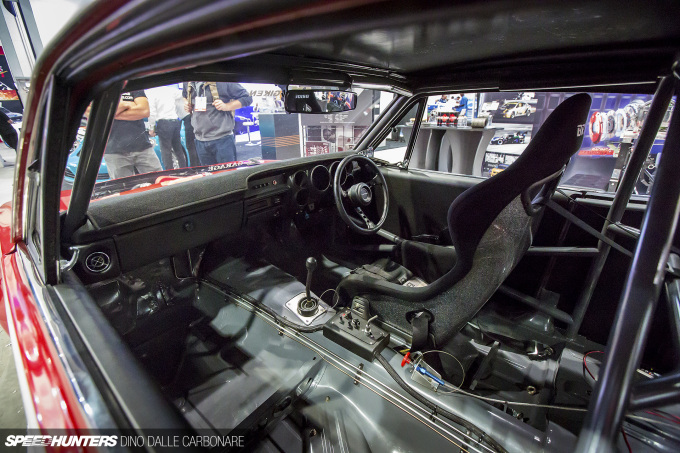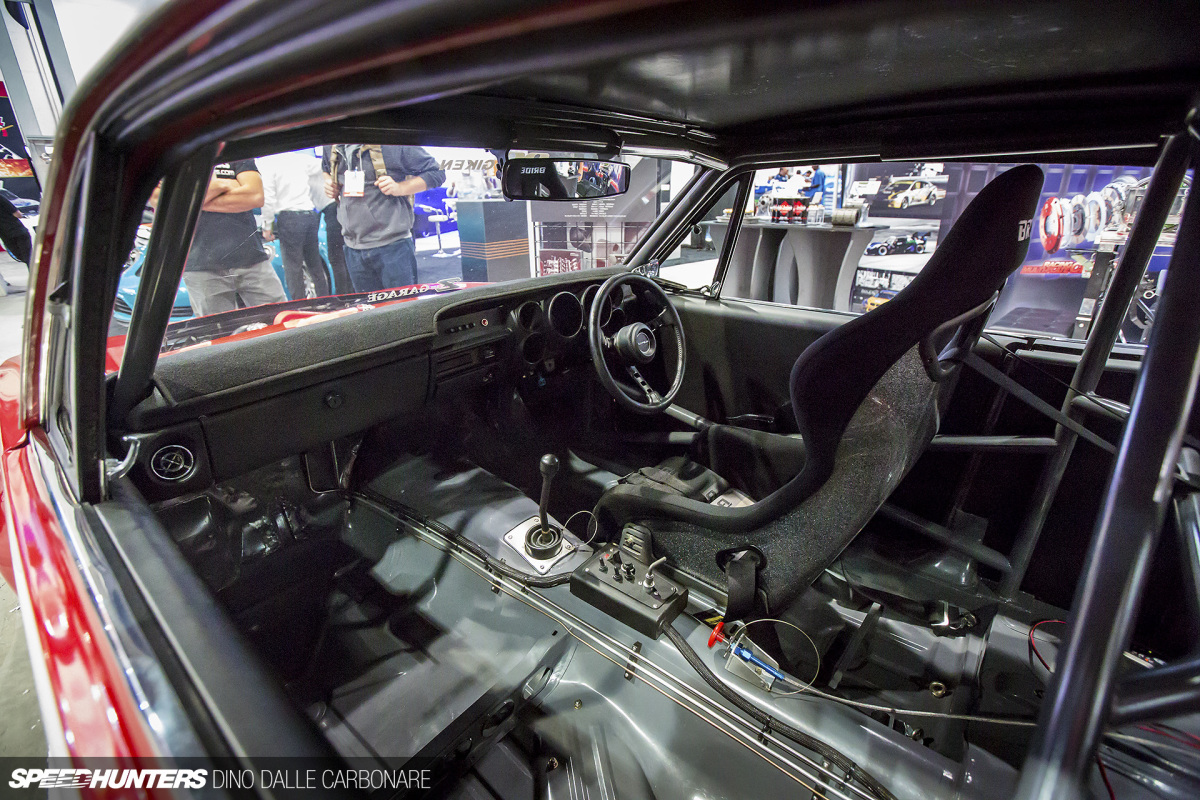 The Hakosuka is properly built to take some abuse at the track too, with a roll cage stiffening up the 40-plus-year-old chassis and a new HANS-compatible Bride seat to complete the ensemble.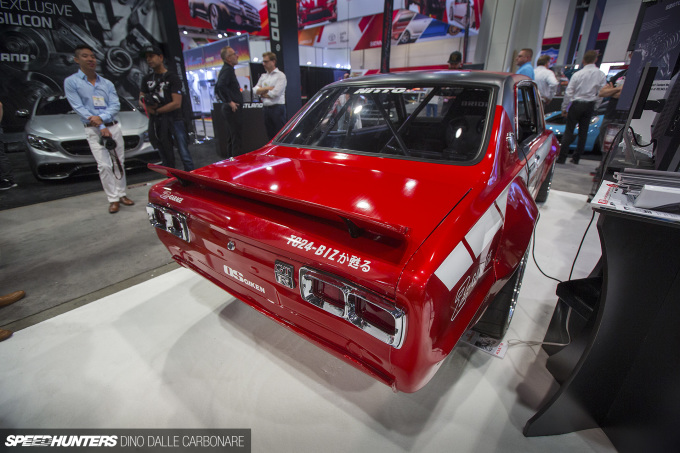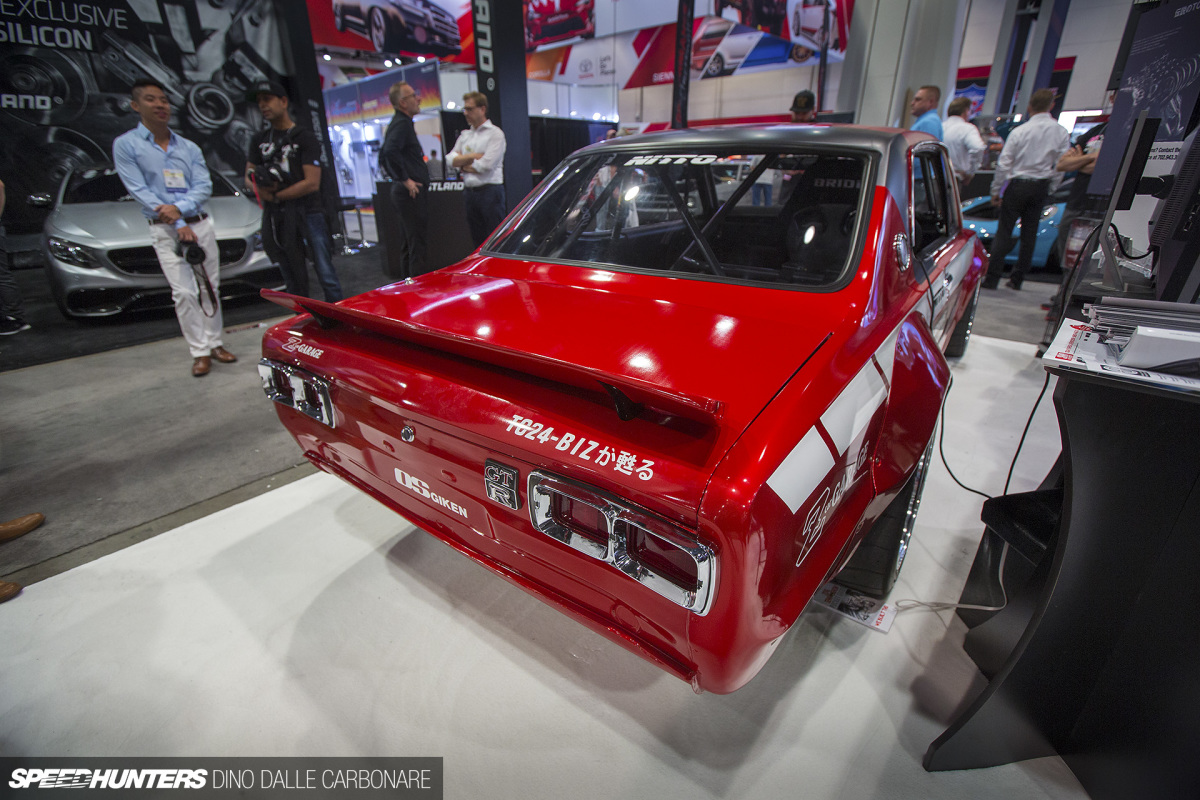 Finally, the exterior has an authentic vintage race car look with the addition of fender flares, a deck spoiler, bumper delete and the all-important oil cooler mounted on the front grille.
Dino Dalle Carbonare
Instagram: speedhunters_dino
dino@speedhunters.com