Just An Inline 6
It's an early January Friday afternoon in San Jose, California, and I'm sitting in the shotgun seat of a 1971 Datsun 240Z that's stopped at a traffic light. A 240Z that just a few moments earlier completely blew my mind.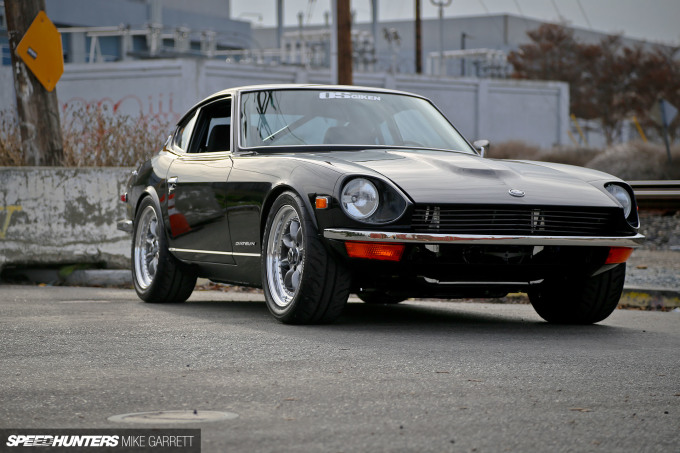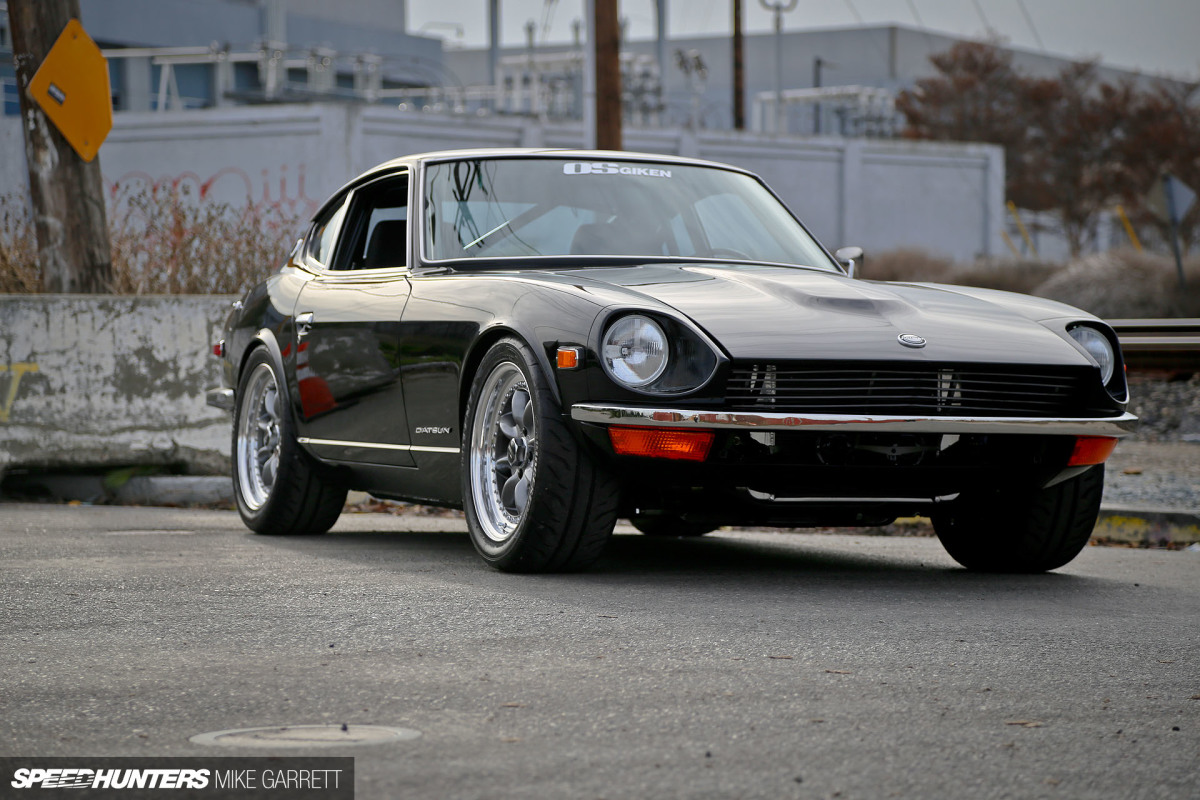 In fact, my body is still recovering from the acceleration I just experienced; my adrenaline slowly heading back towards normal levels. This early 1970s Japanese sports car is unlike anything I've ever encountered before.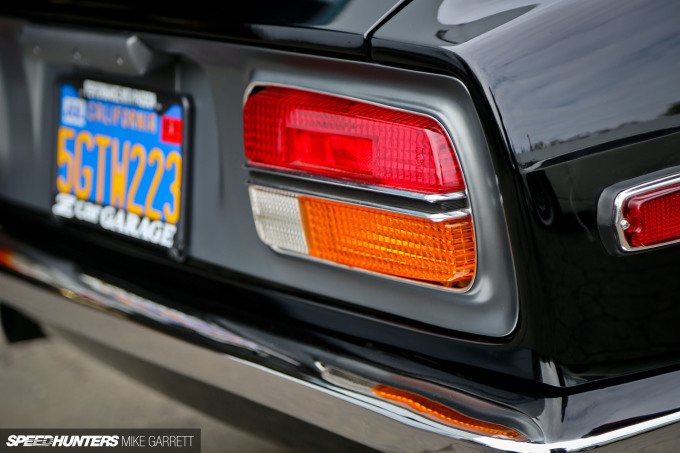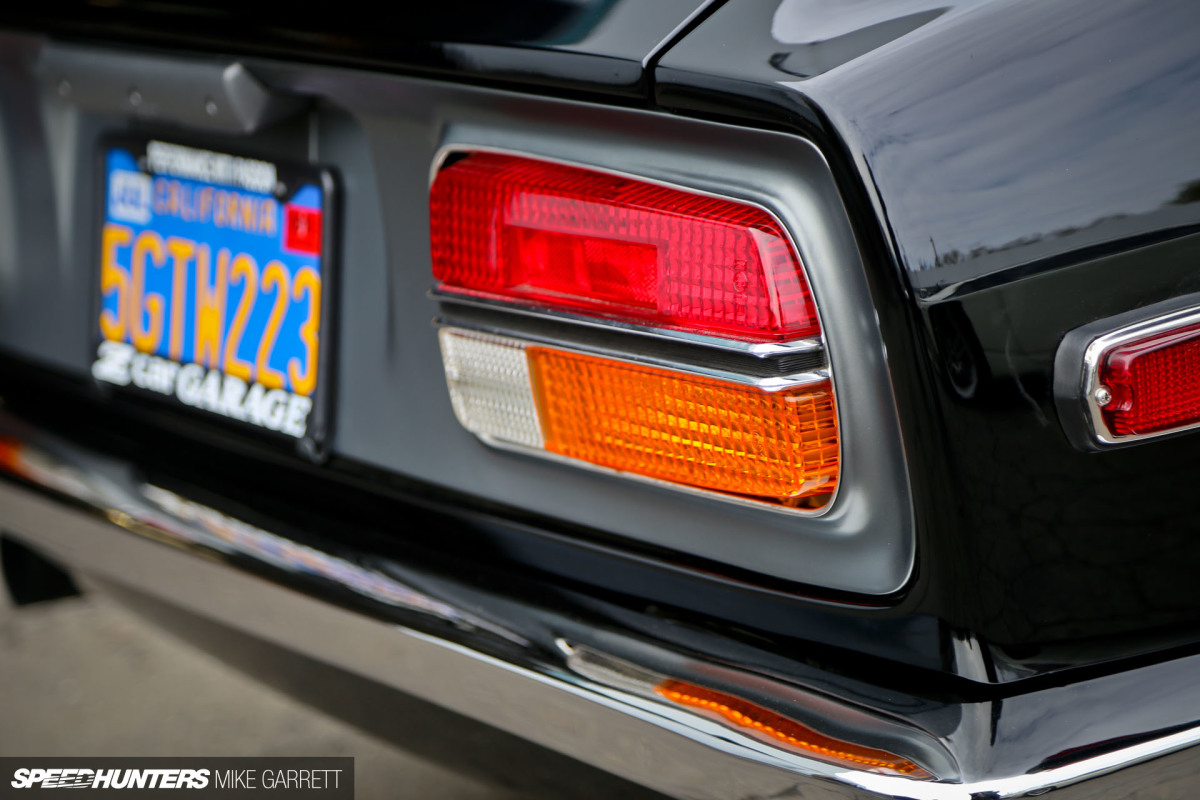 A guy in a BMW 1 Series pulls up beside us, likely having caught a glimpse or heard the sound of the Z running through the gears. "What have you got in that thing?" he asks with a mixture of confusion and amazement.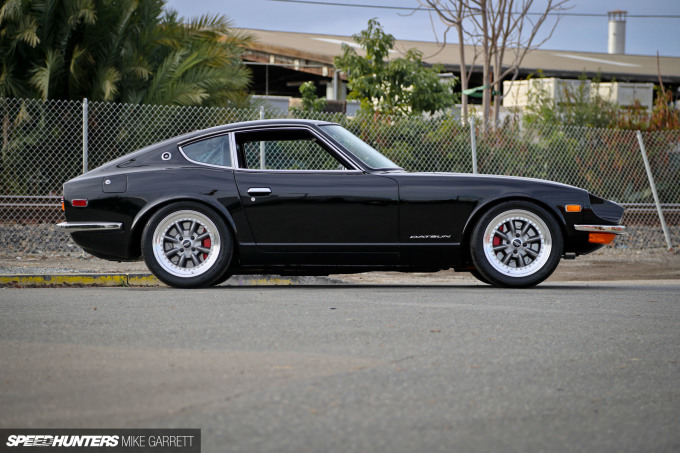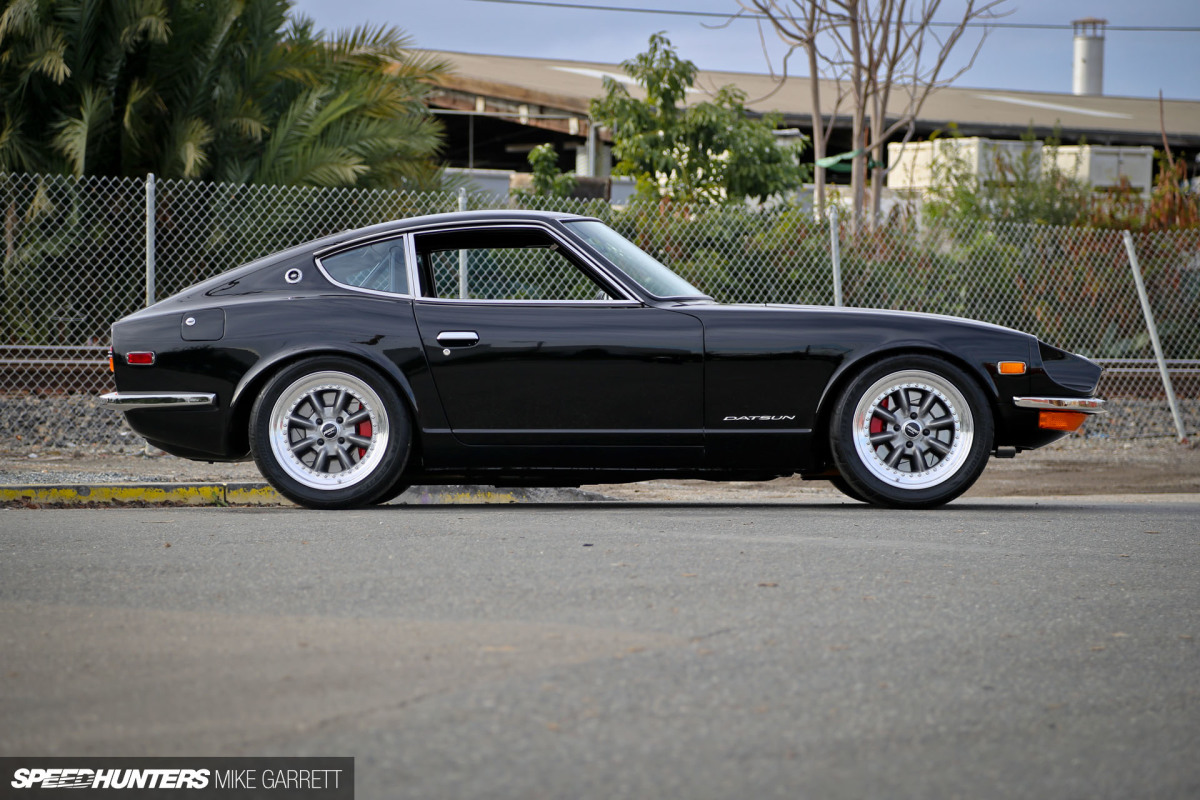 "Just a little Datsun inline-six," replies the driver of the Z, Mr. Rob Fuller from San Jose's Z Car Garage. And before the Bimmer guy has time to inquire any more, the light turns green and we're off again in a screaming symphony of naturally aspirated music. Rob was not lying to Mr. BMW, and that's the beauty of the whole thing.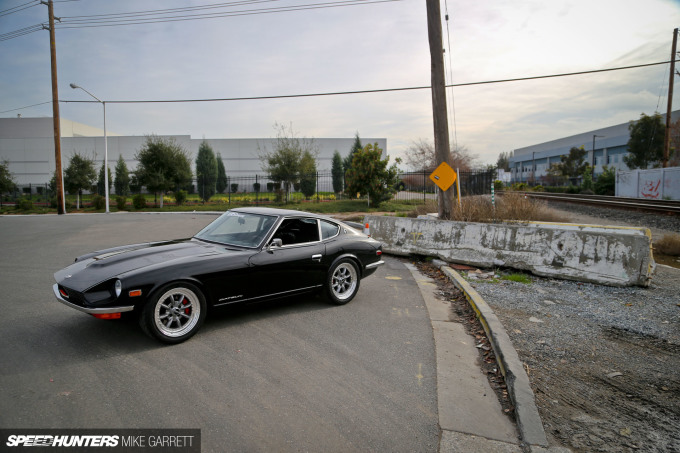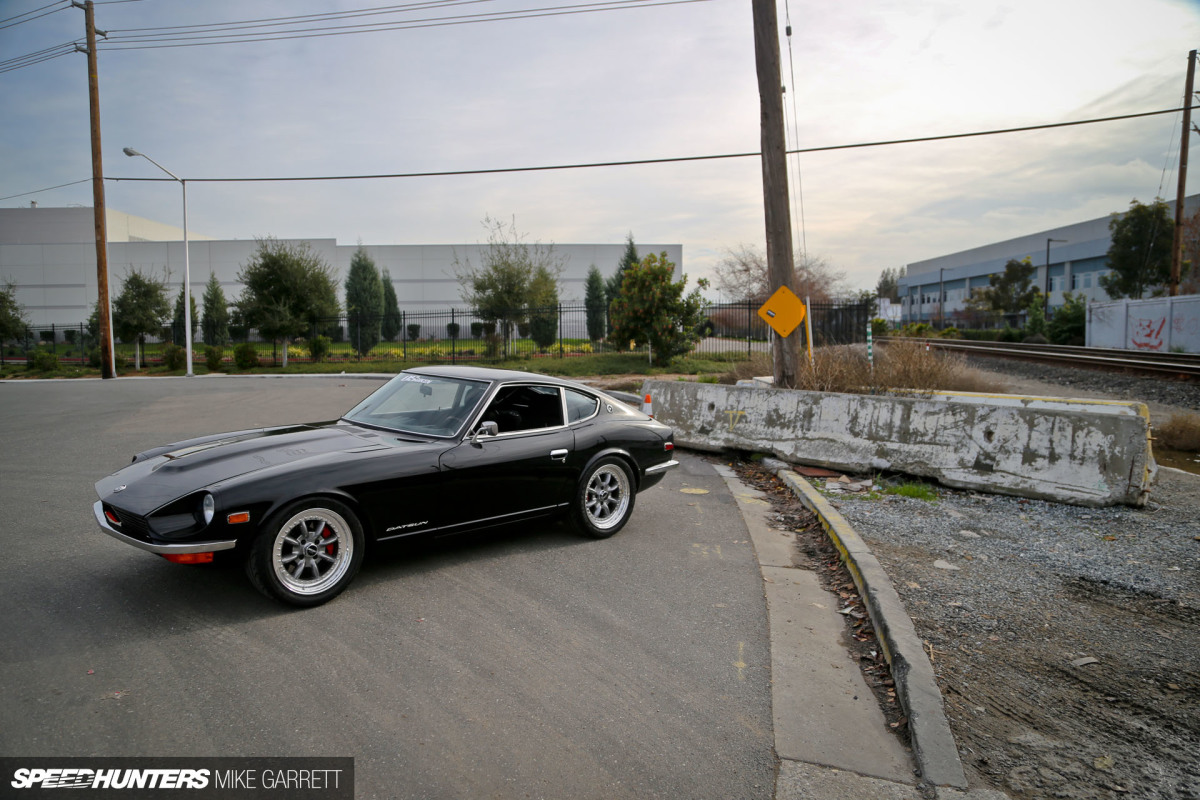 Of course, this shiny black Datsun is completely unlike any other L-powered, naturally aspirated Datsun in America. In fact, there are just a handful of cars like it anywhere on the planet.
Say hello to the OS Giken x Z Car Garage 240Z.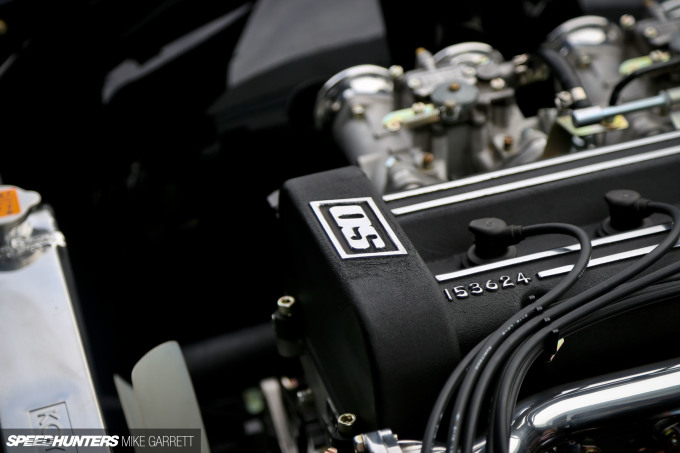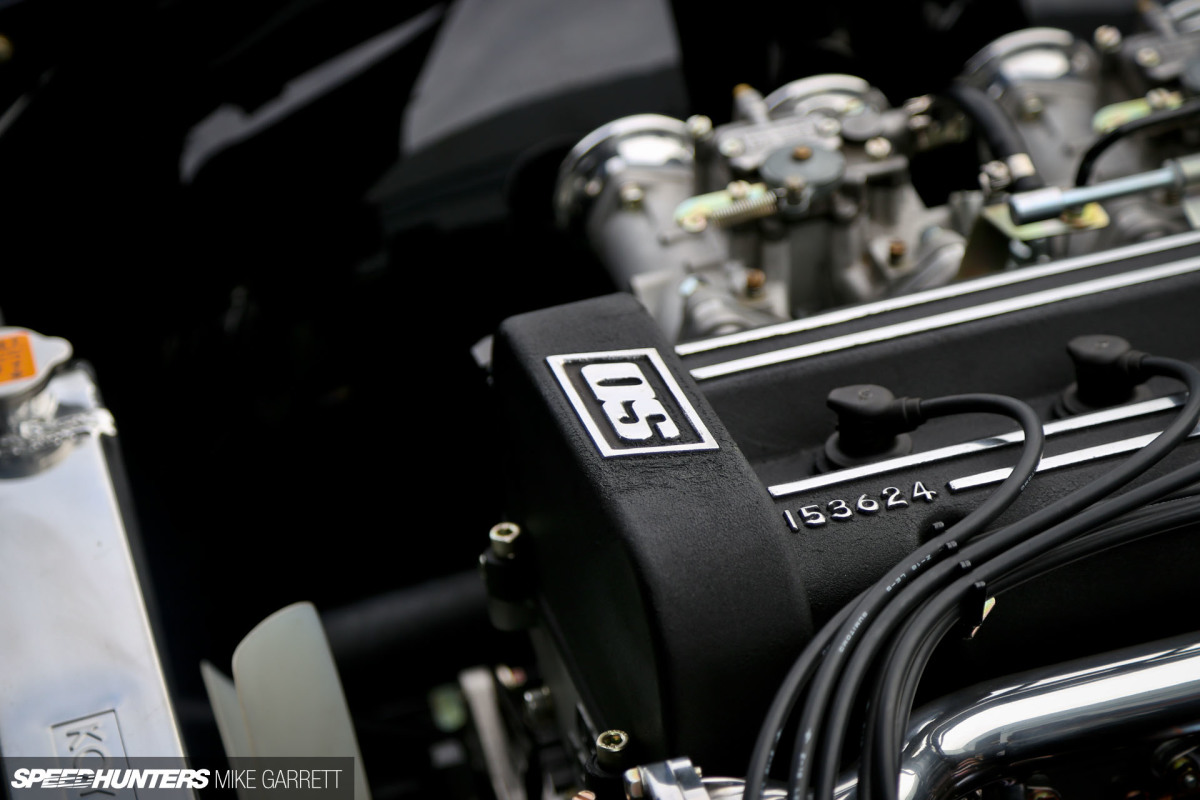 This car, officially unveiled at last year's SEMA Show, is a project that's been a long time in the making; a build that would become the first ever Stateside application of OS Giken's legendary TC24-B1Z twin can cylinder head for the Nissan L-series engine. Even in Japan, the OS Giken head is about as rare (and as expensive) as an engine part can get. It's a component that feels more like a unicorn than something you actually see, but here it was in the flesh and ready to rock.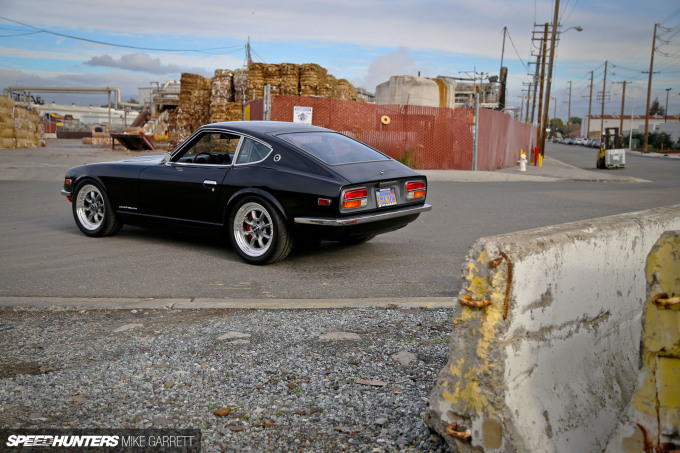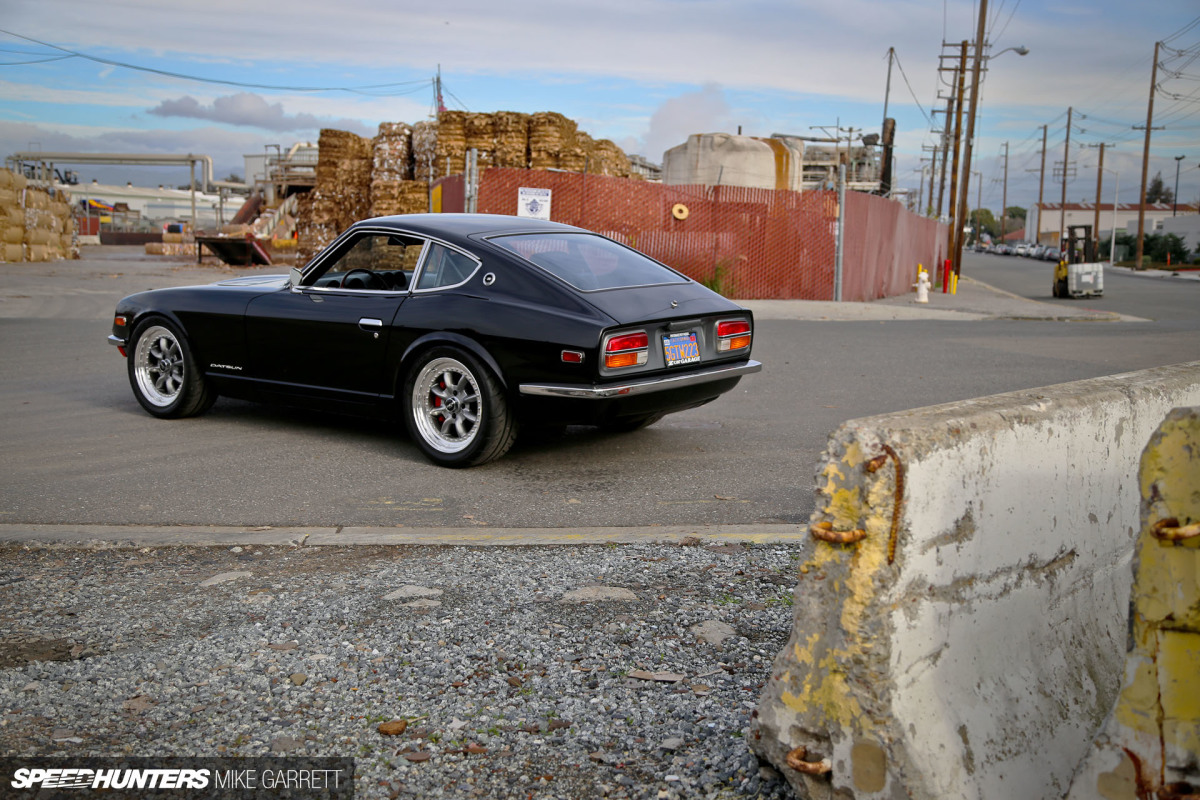 This collaboration is something that Rob wanted to happen for a long time. Once he caught wind that OS Giken was considering bringing the TC head to the US, Rob knew his shop had the experience and vision necessary to build and showcase this exotic powerplant to an American audience.
One Of A Kind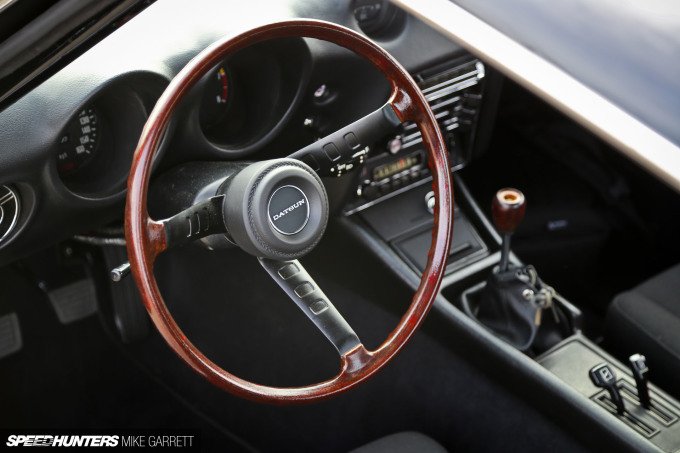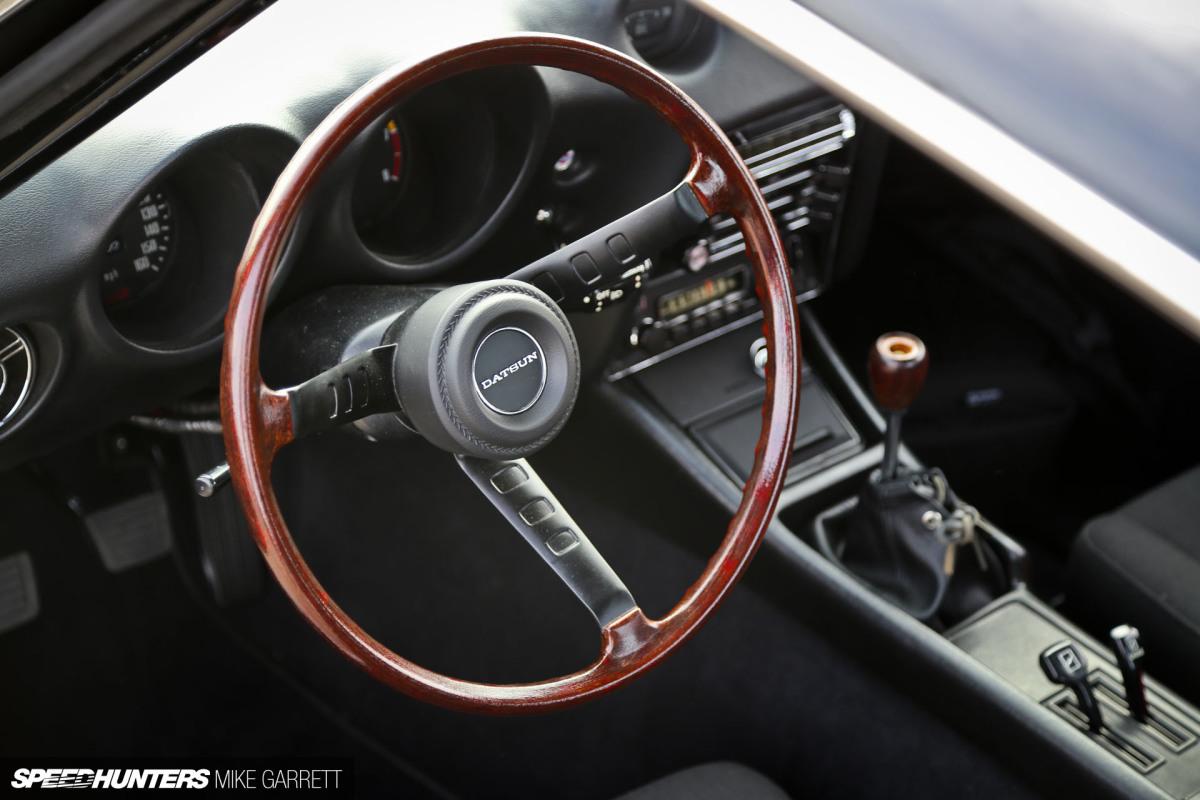 Rob also knew he had an ideal car for the project – a 1971 240Z owned by his friend and long-time Z Car Garage customer Gary Stephenson. The plans were originally to give Gary's S30 an RB swap, but when the OS Giken opportunity came along it felt like the perfect match.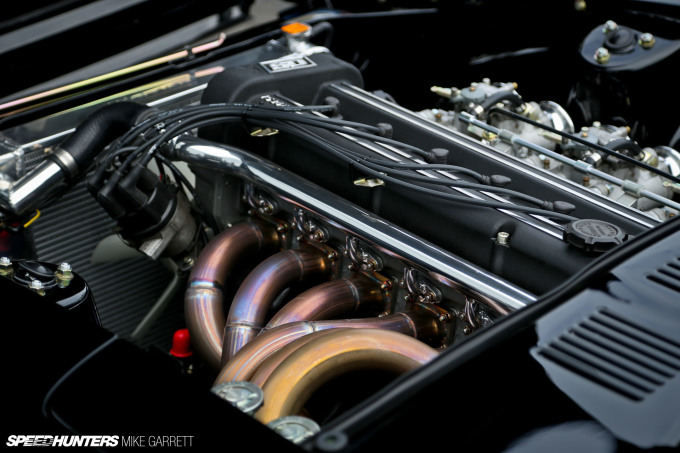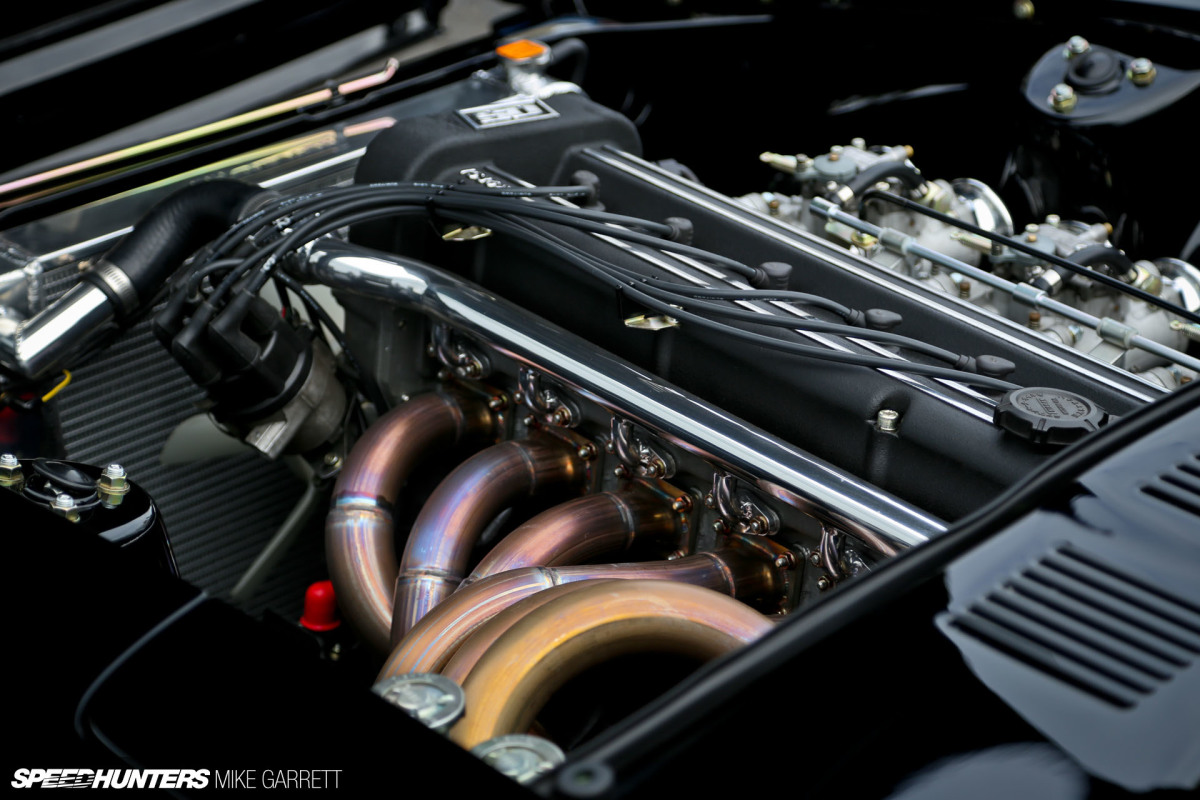 In the summer of 2015 the dream started to become a reality; the TC24 head arriving in the US in preparation for the SEMA build. But it would take a whole lot more work than just putting the head on an L-motor and calling it a day.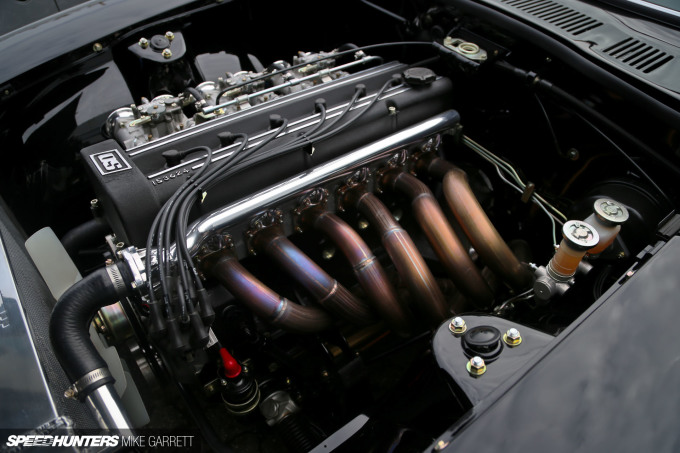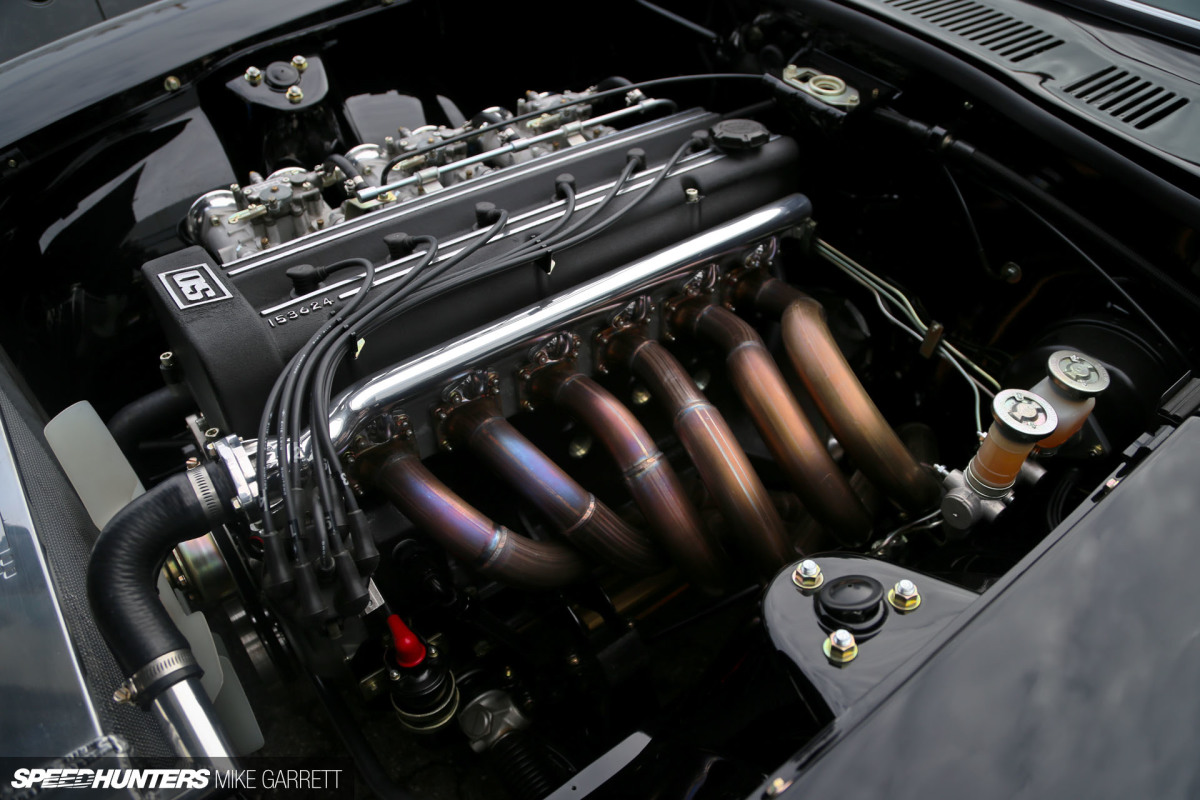 The engine itself uses a Rebello-built 3.3-liter L-block with plenty of displacement to pair with the high-winding OS Giken cylinder head conversion. From the very beginning the plan was to go with a more street-friendly powerband as opposed to an engine that's only happy at upper-range RPMs.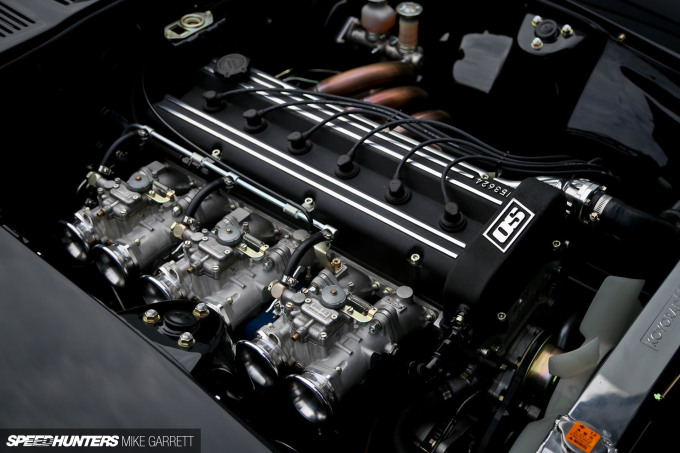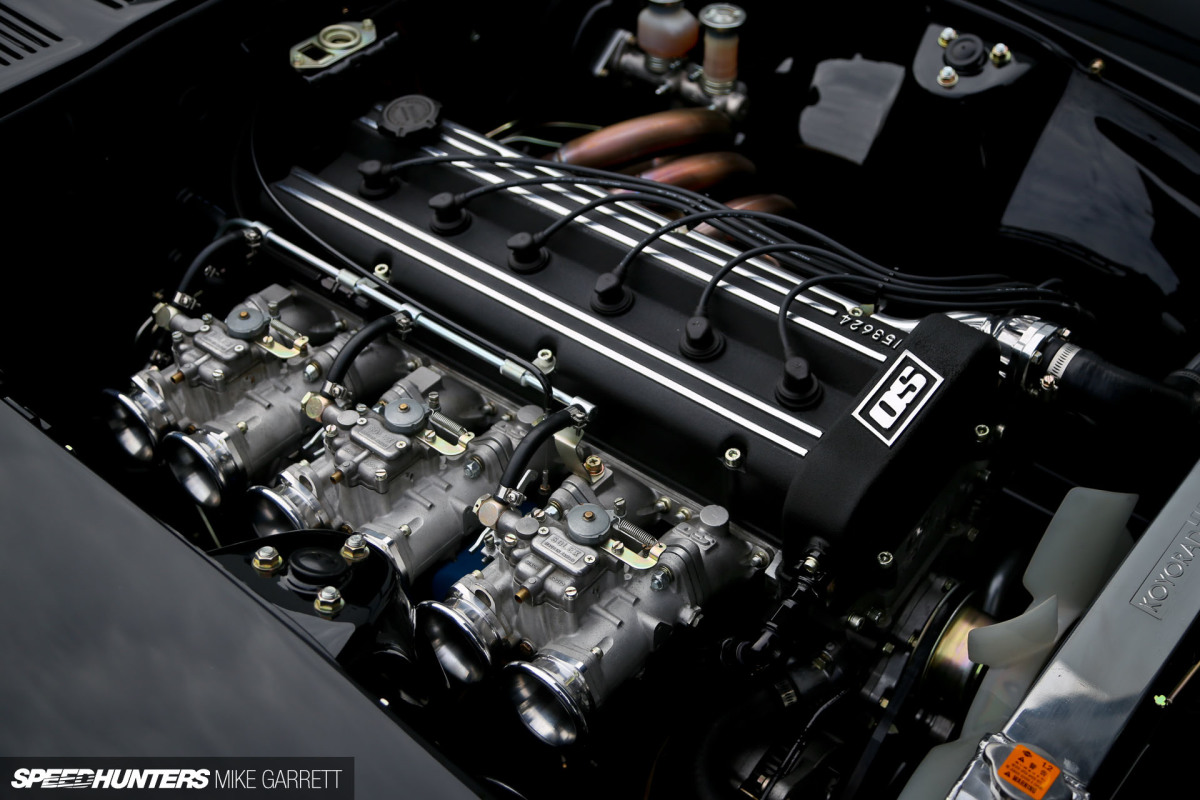 The car breathes through a set of three 50mm Solex carbs which are typically only used in race applications but are very well matched with the OS Giken head.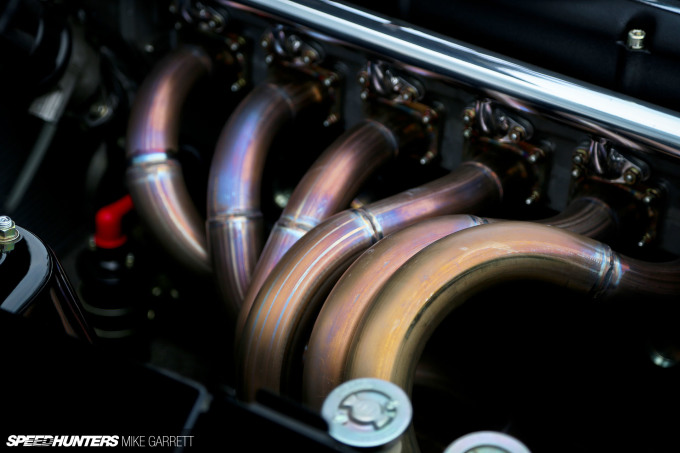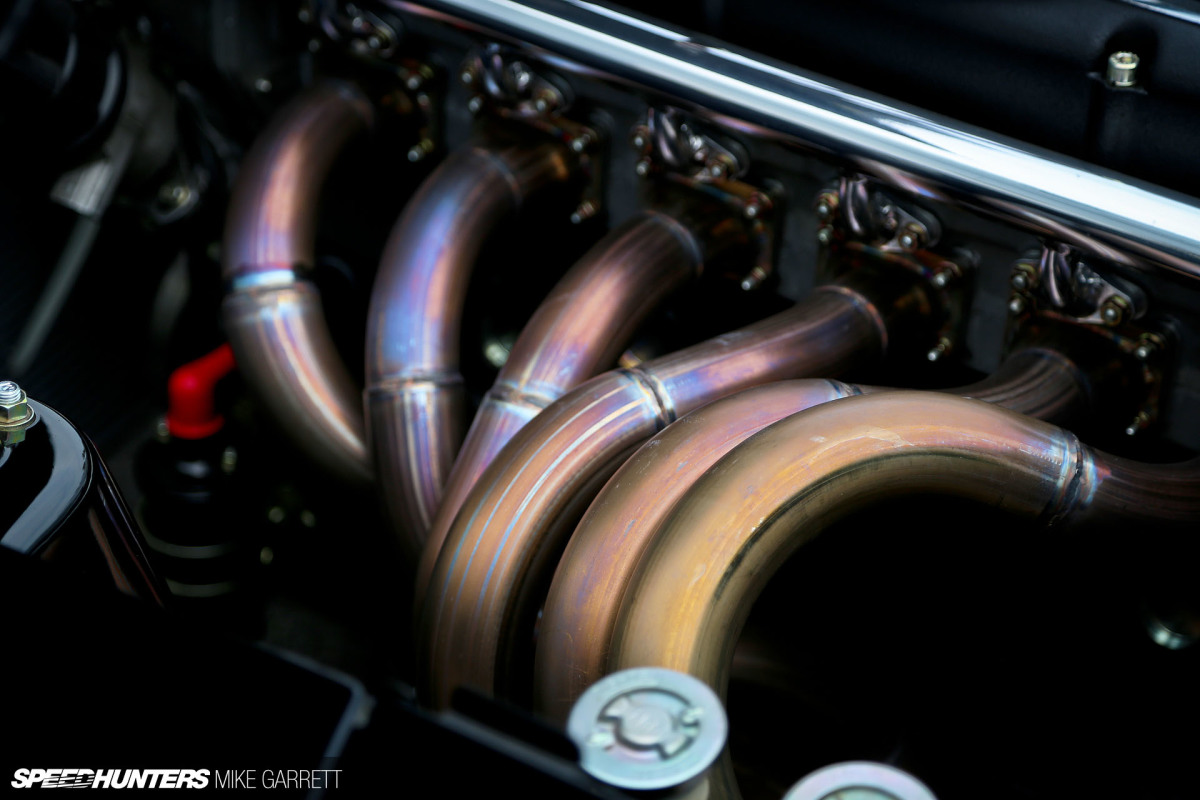 And on the other side of the motor you'll find a one-off, equal-length race header connected to a custom 3-inch stainless steel exhaust system.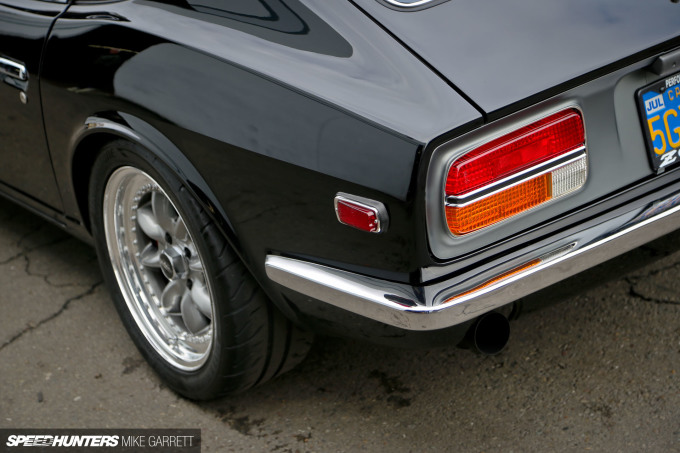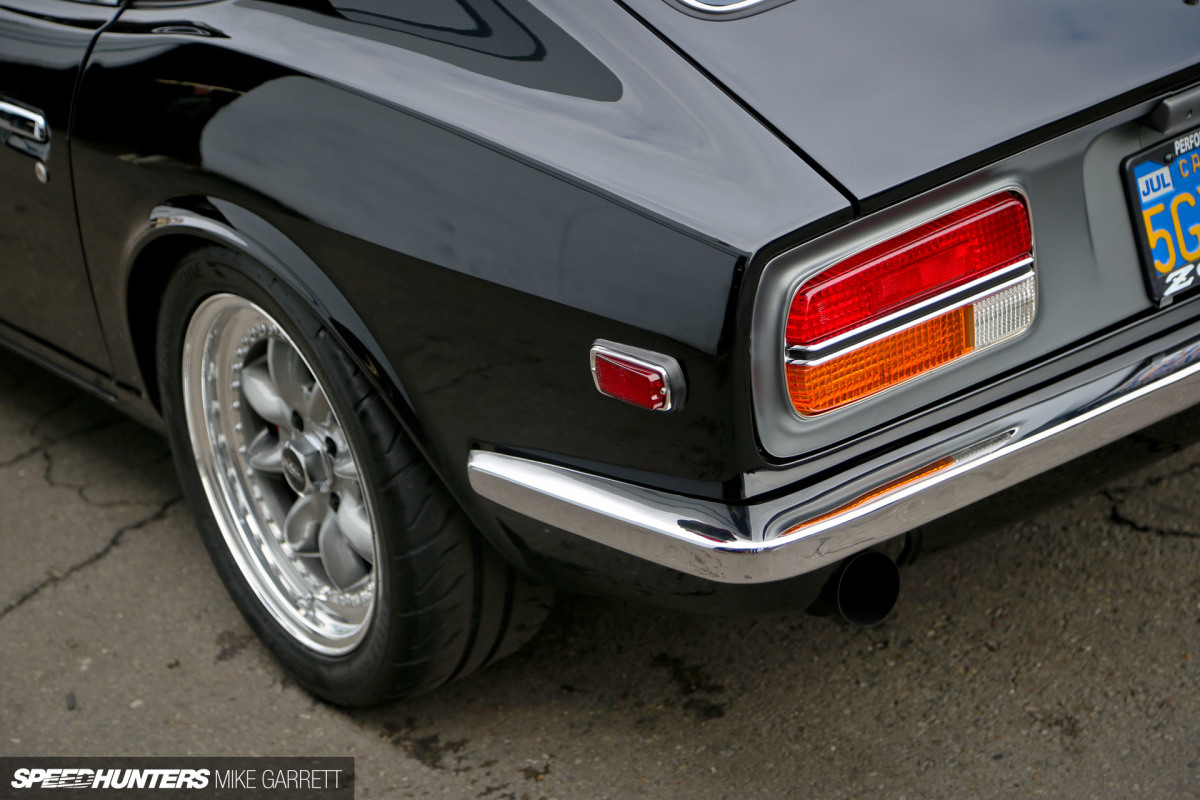 The numbers the motor makes in its current form are downright astonishing: 376 horsepower to the rear wheels with 281 foot-pound of torque, all the while behaving without the finicky nature you might expect from a fully-built N/A straight-six that'll scream up to 9,000rpm and beyond. And it's not just the power, but the way it makes it. It feels just like a 240Z should with decent mid-range punch and power that continues to build at upper RPMs. Just multiply the power and the sensations several times.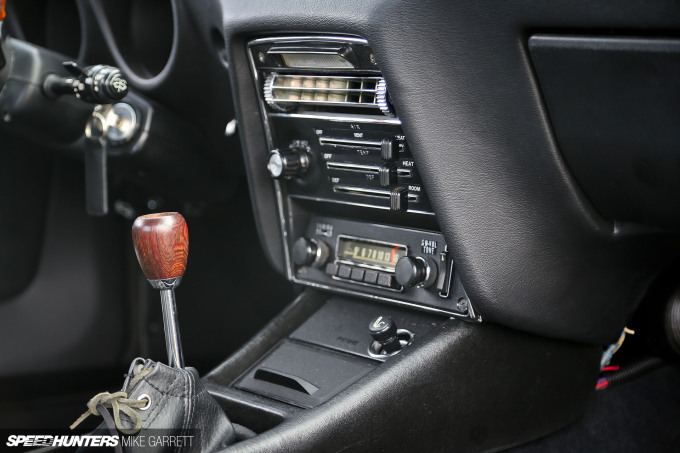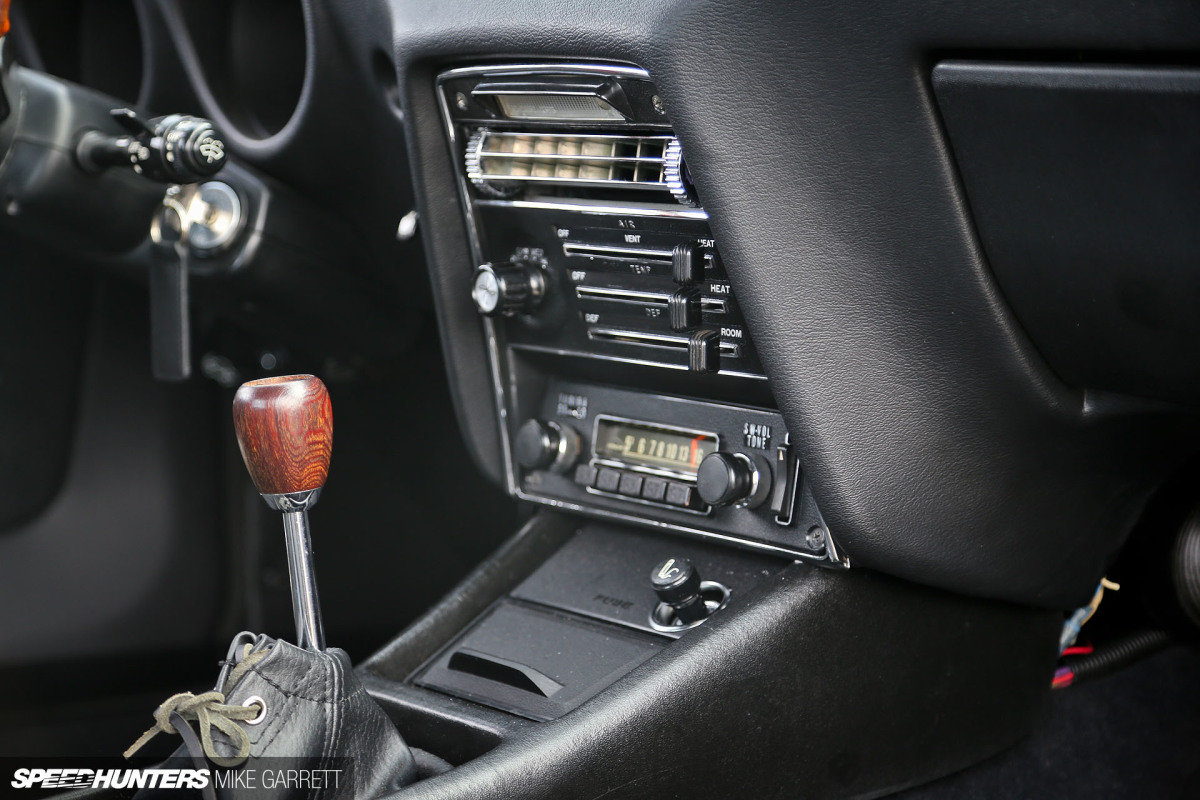 The engine is mated to a 240SX 5-speed gearbox which handles the power well. The TS3A clutch and flywheel also comes from the OS Giken catalog, as does the Super Lock LSD inside the R180 rear differential.
Exotic Yet Traditional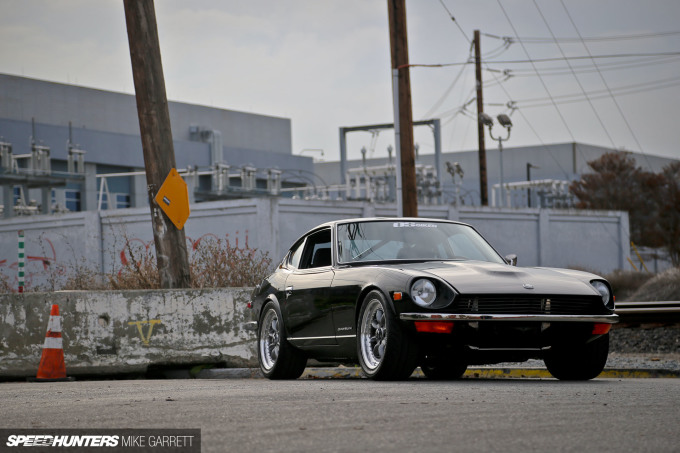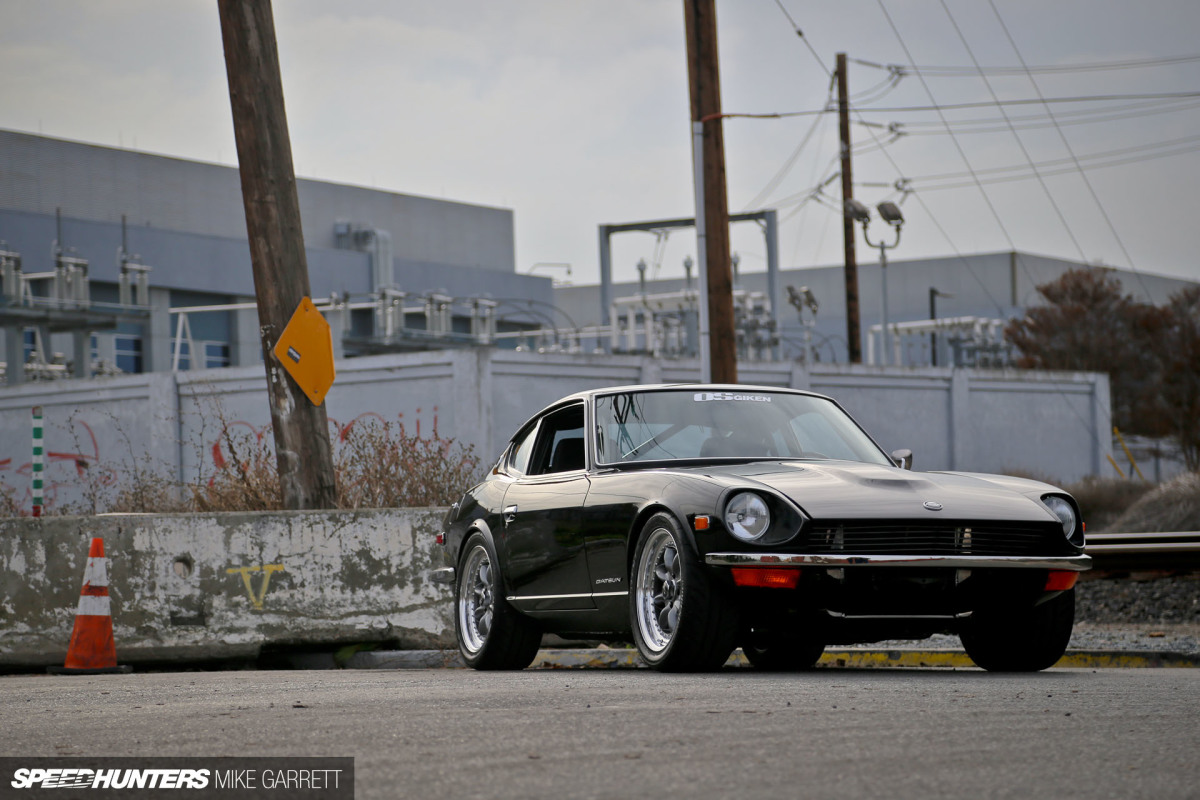 From the beginning it was important that the car be able to handle all the additional power, so you'll find a set of Z Car Garage adjustable coilovers, along with upgraded sway bars, T3 tension rods and Arizona Z Car rear lower control arms.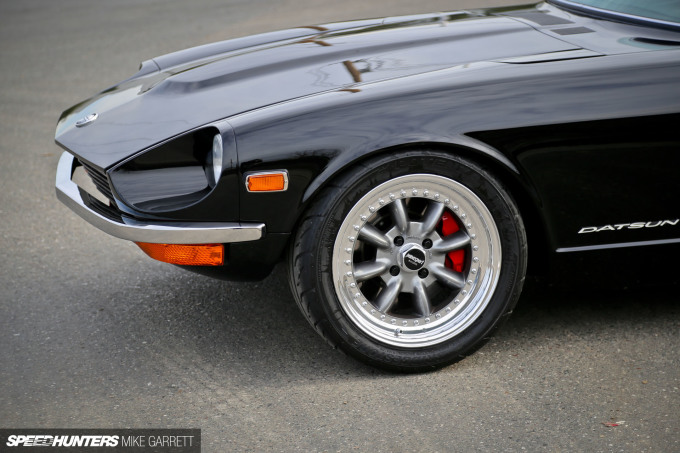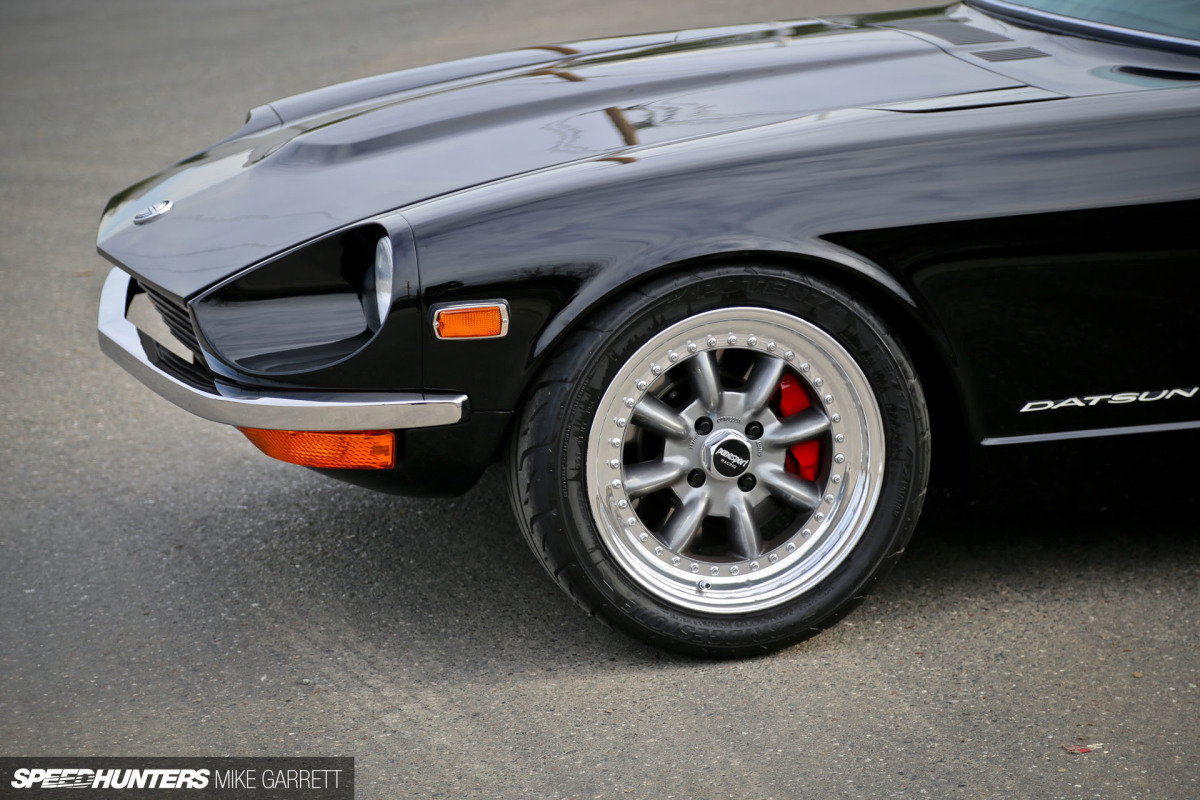 There's also no way the original 240Z brakes were going to work with 376 horsepower, so they've been rightfully upgraded with one of Z Car Garage's popular 4-piston/328mm big brake kits.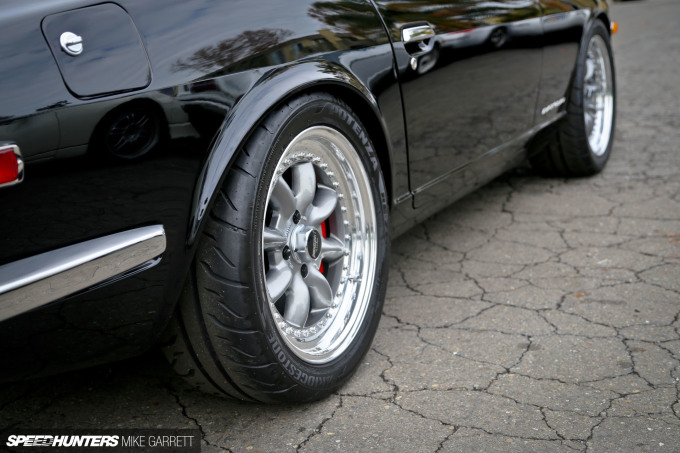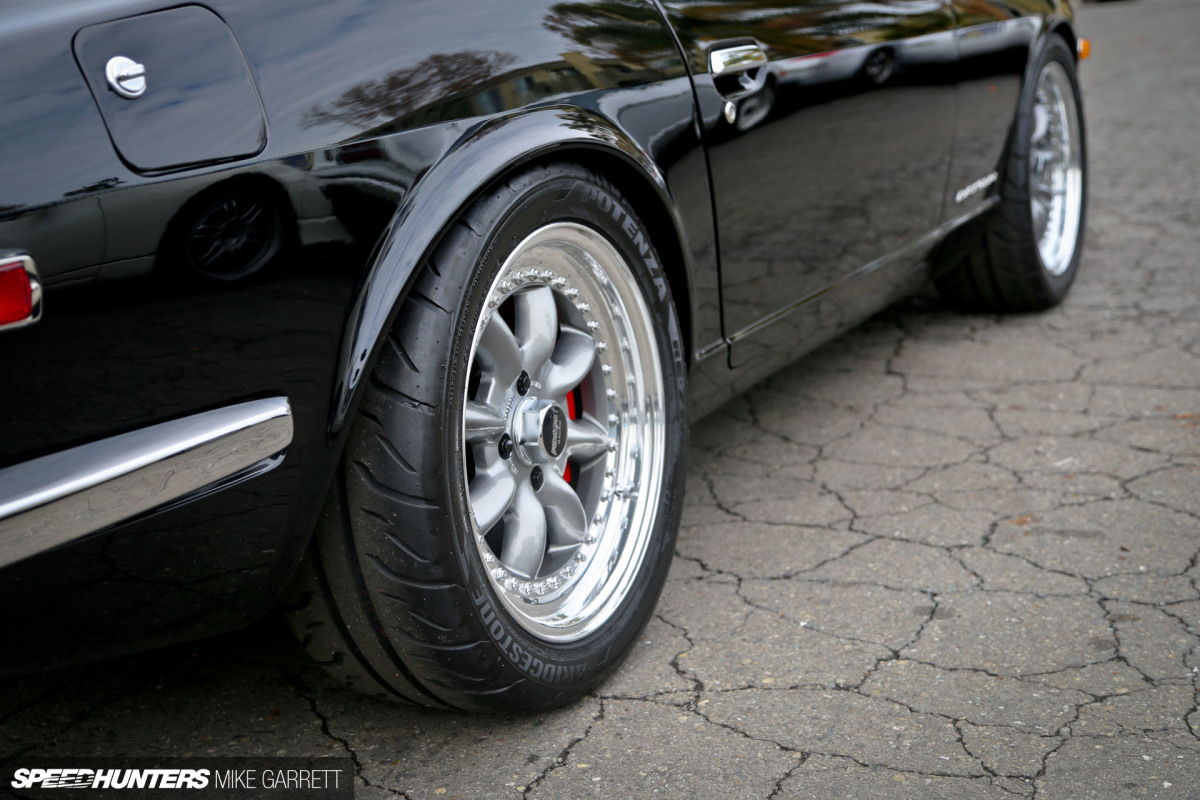 The wheels are Panasport Racing C8s that measure 17×8 inches on all four corners and are shod with 255/40R17 Bridgestone Potenza RE-71Rs.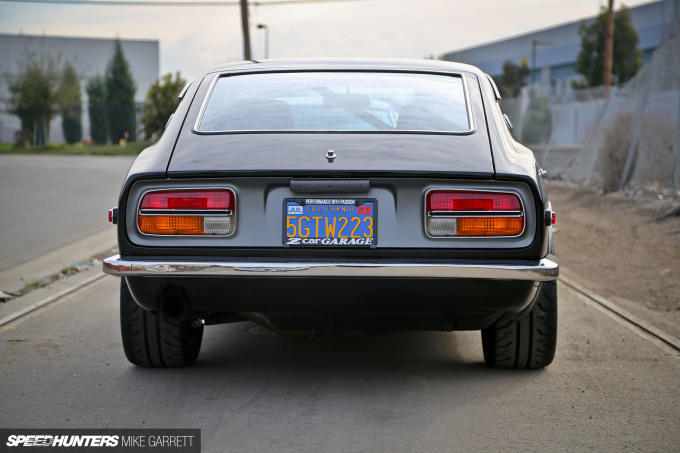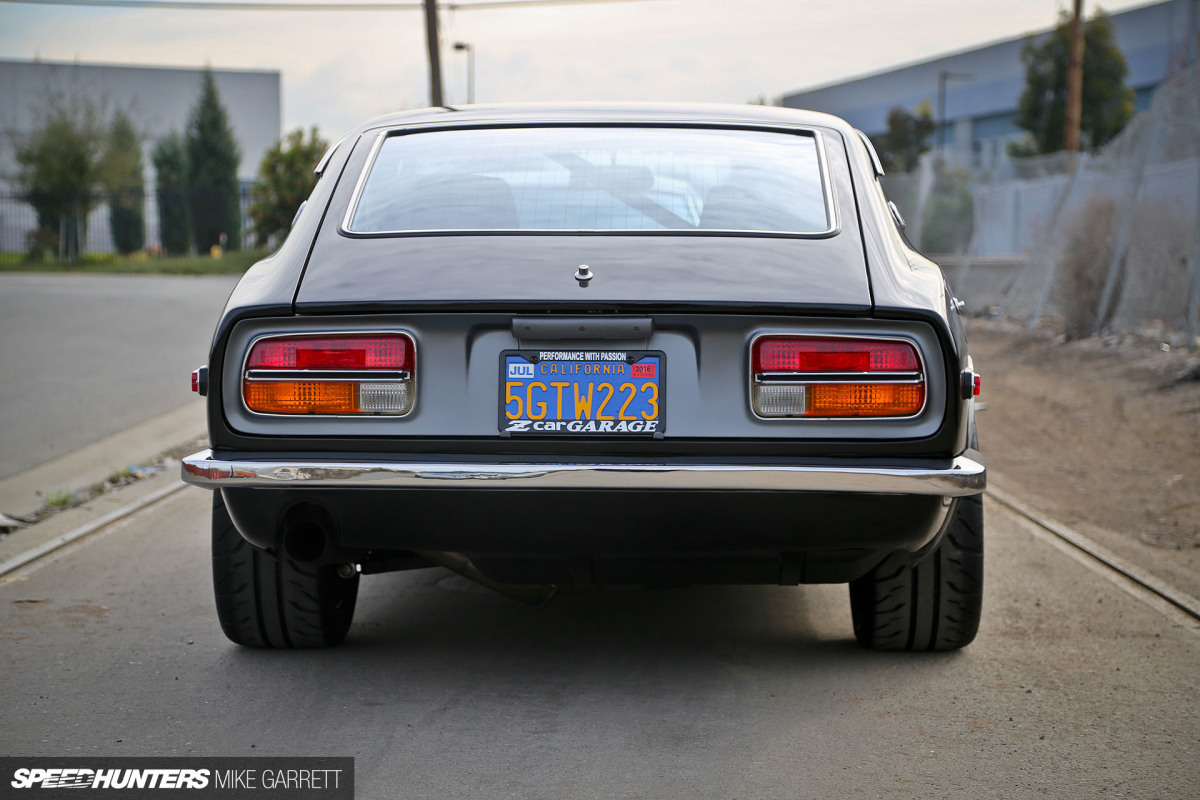 Despite the width of the wheels and tires, they tuck perfectly under the non-flared 240Z bodywork for a very subtle and mature look, particularly when matched with the Nissan Super Black paint.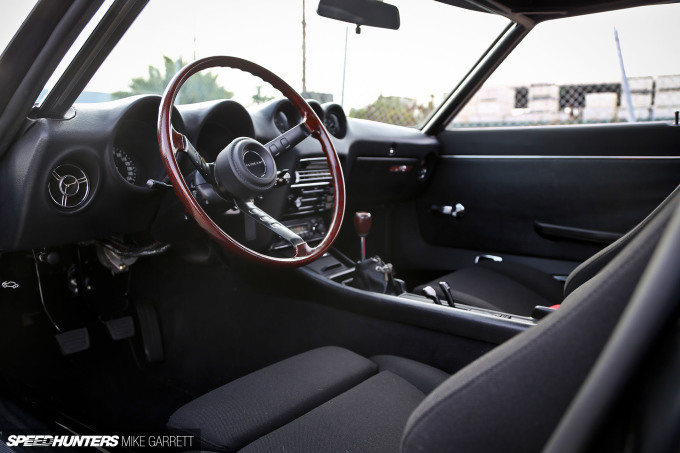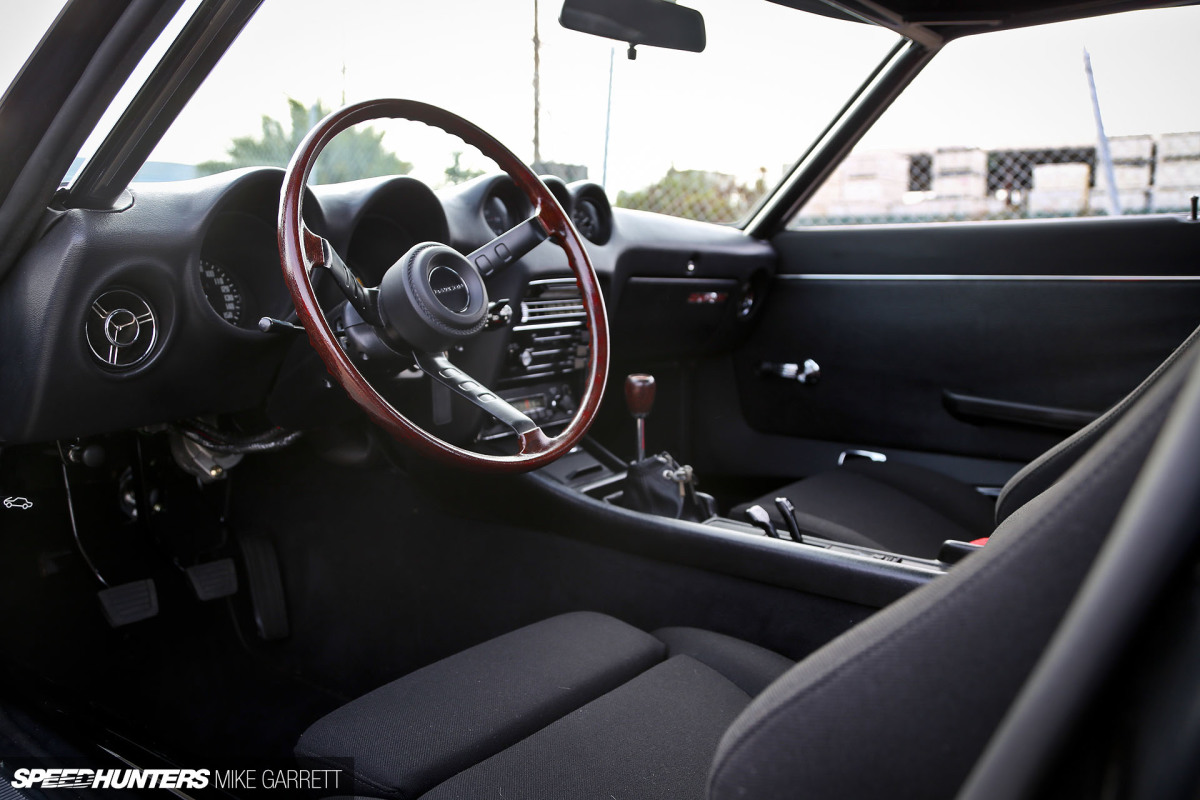 In most ways the Z looks just like a factory restoration, and that includes the largely original-appearing interior which cleverly integrates a custom rollcage with low profile door bars.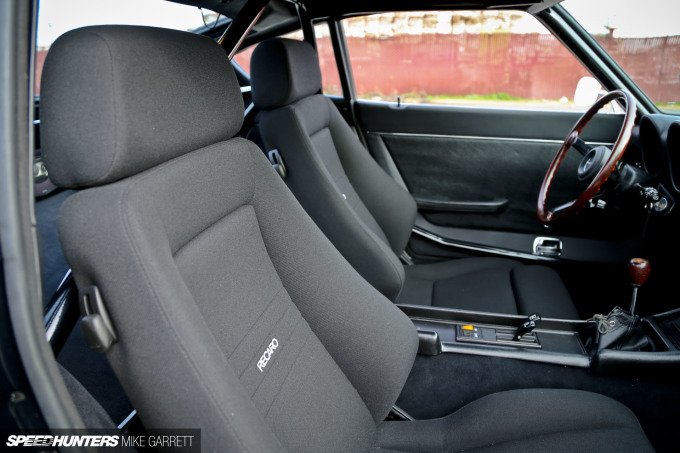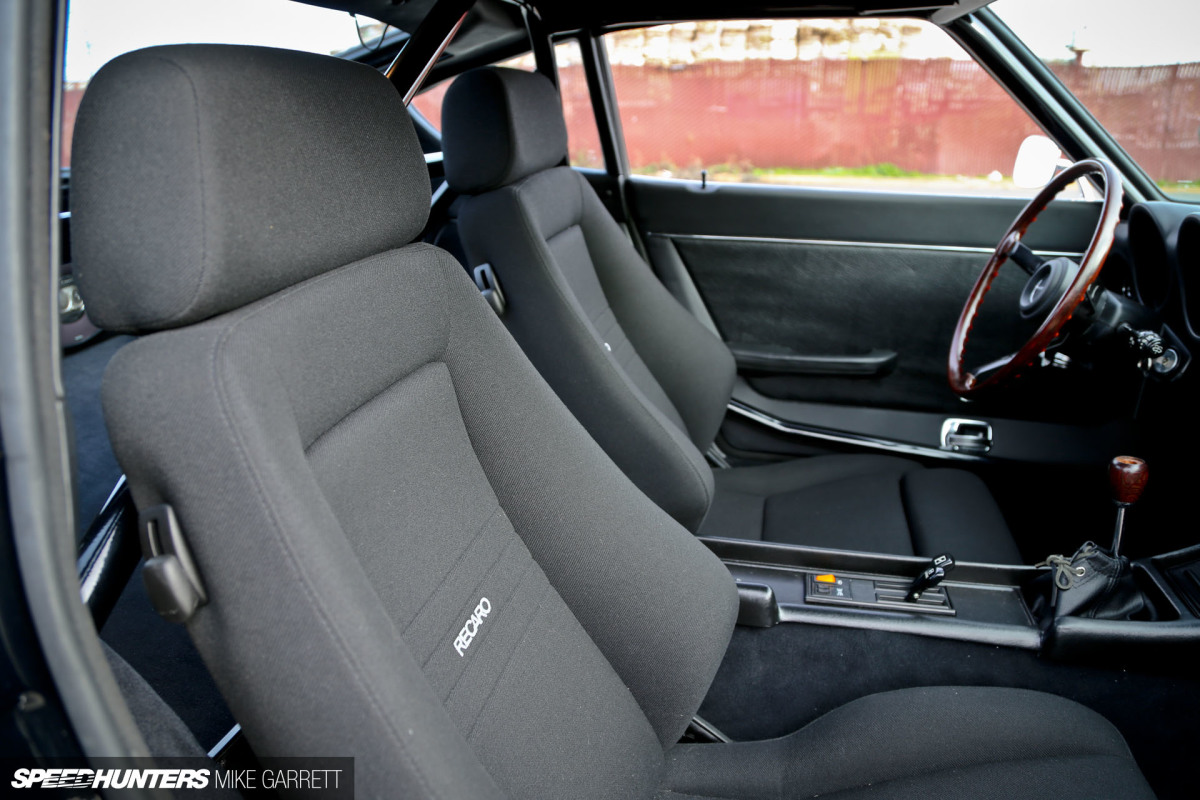 The steering wheel is a factory wood-rimmed Datsun piece and the original seats have been swapped out for Recaro Specialist recliners that are very subtle in their appearance.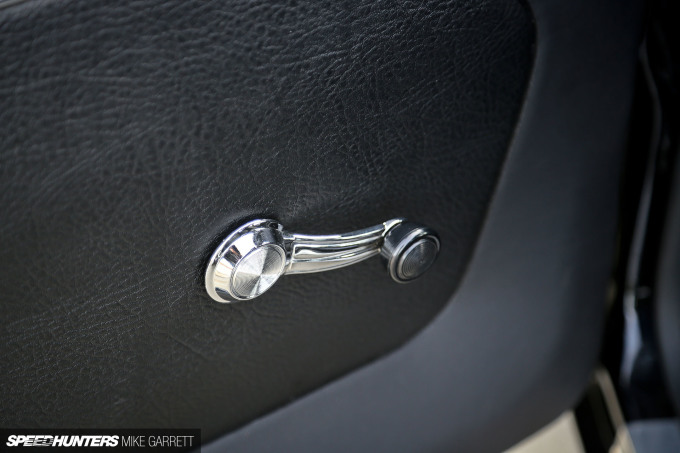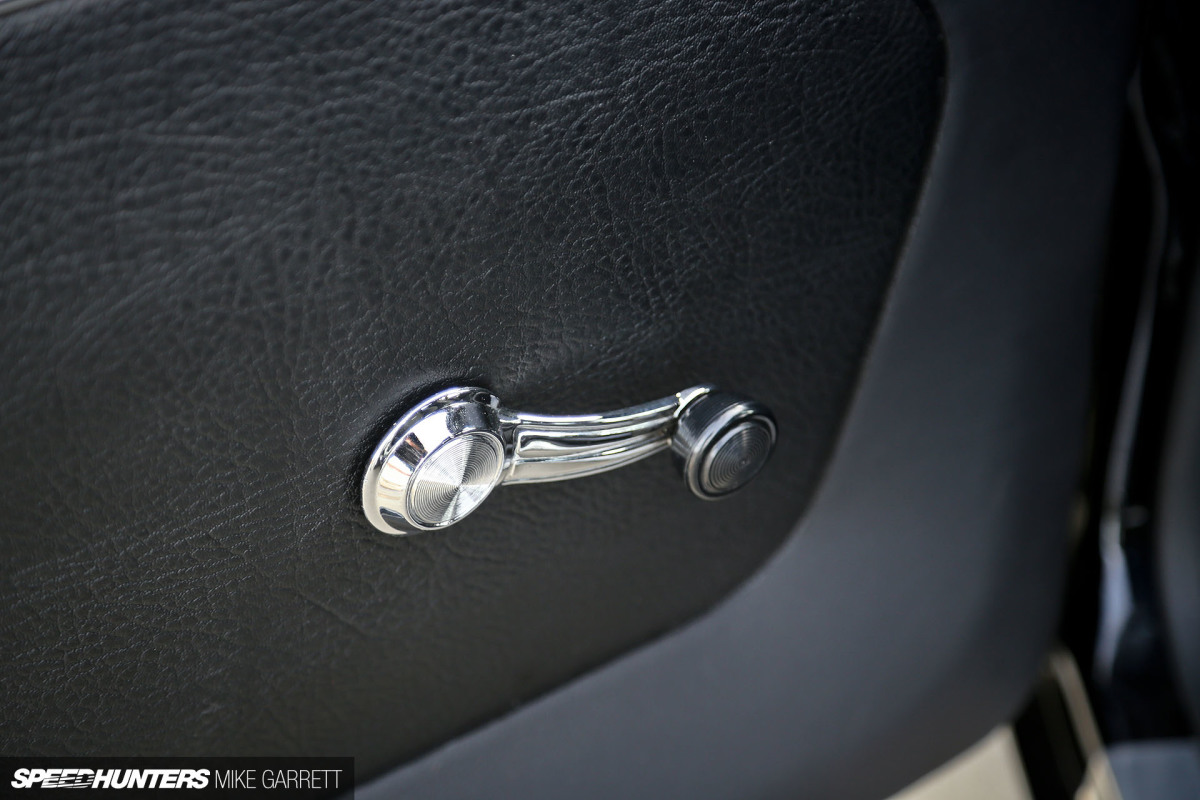 And speaking of subtle, check out the window cranks which actually operate the power windows with a simple nudge up or down. This is just one of many super-cool touches around the car.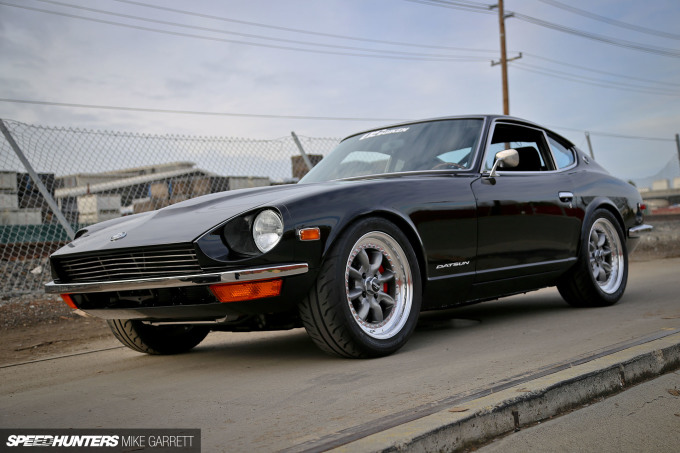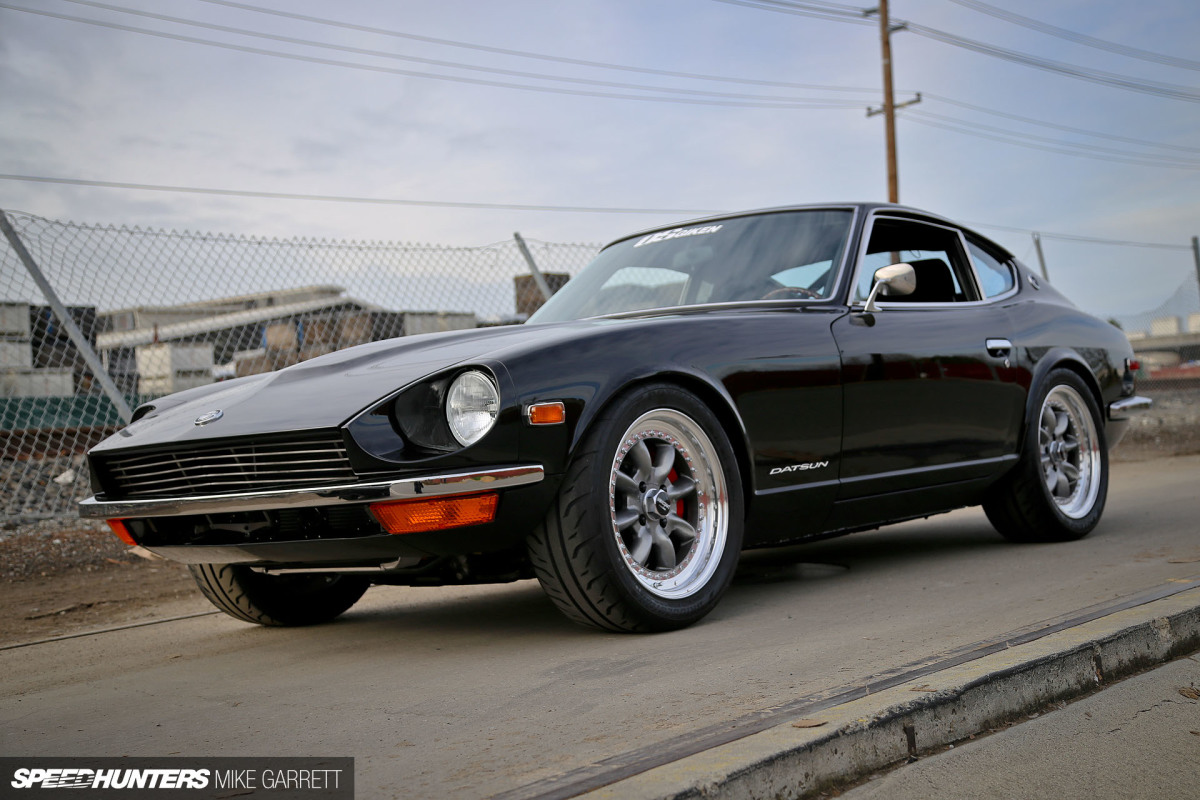 The S30 Z is a vehicle that's been seen countless times on Speedhunters, and in many different forms. But I can honestly say there's nothing like this one. It really is the perfect wrapper for one the most impressive tuning products to have ever come out of Japan.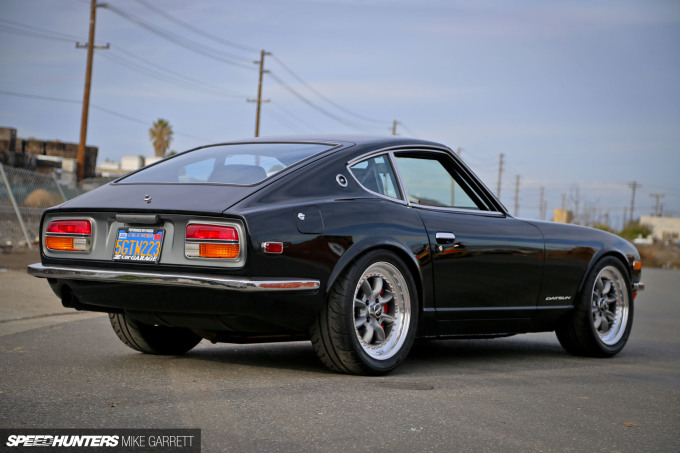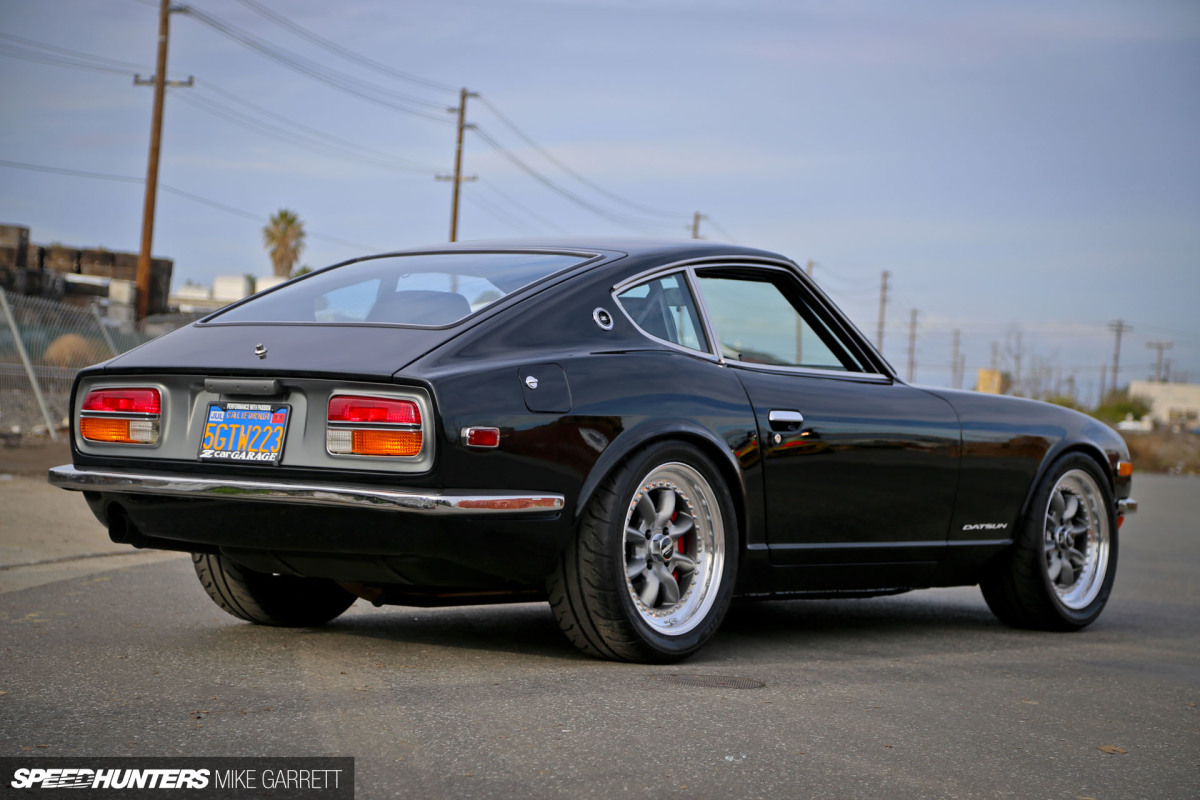 The OS Giken x Z Car Garage 240Z manages to be incredibly capable while also staying true to its Nissan N/A inline-six roots. There's no fuel injection and no turbocharger, but its performance numbers will put many high-tech modern cars to shame. And at the same time the engine itself is so rare and exotic that a Ferrari V12 might look tame by comparison.
It's a classic Japanese sports car unlike anything I've ever experienced before, and also one that I'll never forget.
Mike Garrett
Instagram: japanifornia_media
mike@speedhunters.com
OS Giken X Z Car Garage 1971 Datsun 240Z
Numbers
Max Power: 376rwhp, Max Torque: 281ft-lb
Engine
Rebello-built 3.3-liter L-series block, OS Giken TC24-B1Z DOHC cylinder head, 3x Solex 50mm carburetors, Z Car Garage custom equal-length header, Z Car Garage custom 3-inch stainless steel exhaust system, Nissan Competition oil pan, MSD 6-AL ignition, Koyo race radiator
Drivetrain
240SX 5-speed manual transmission, OS Giken TS3A clutch & flywheel, R180 differential with OS Giken Super Lock LSD, Ermish Racing CV axle conversion kit
Suspension/Brakes
Z Car Garage adjustable coilovers, T3 tension rods, Arizona Z Car rear lower control arms, Motorsport Auto sway bars, Z Car Garage big brake kit with 4-piston calipers and 328mm rotors
Wheels/Tires
Panasport Racing C8 17×8-inch, 255/40R17 Bridgestone Potenza RE-71 R tires
Exterior
Fully restored exterior, one-piece rear bumper, JDM taillights, Nissan Super Black paint by William's Auto Body
Interior
Original restored interior, custom rollcage with low profile door bars, Recaro Specialist seats, carpet & trim by Bascom Trim & Upholstery
More Datsun related stories on Speedhunters
Cutting Room Floor