About a week ago, I heard that the Toyo Tires 'Treadpass' display at SEMA would include a 1970 Ford Mustang Fastback mounted on a Nissan R35 GT-R chassis.
While the idea sounded cool, I've seen a lot of modern/classic mash-up builds come out looking pretty funky. But after having had the chance to check this one out in person today, I can safely say that I needn't have worried about it. It's been done very well.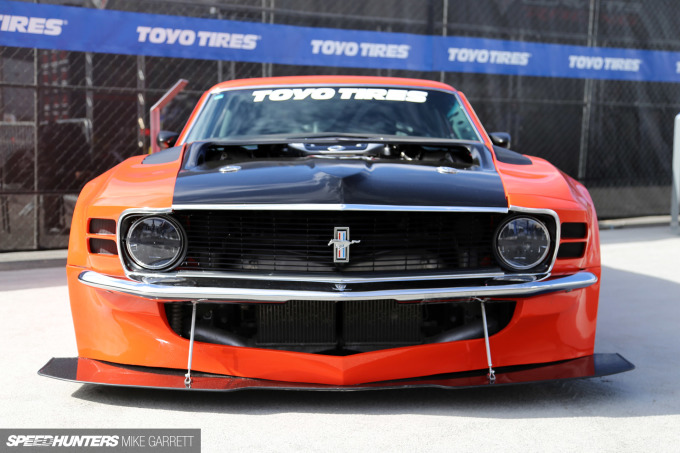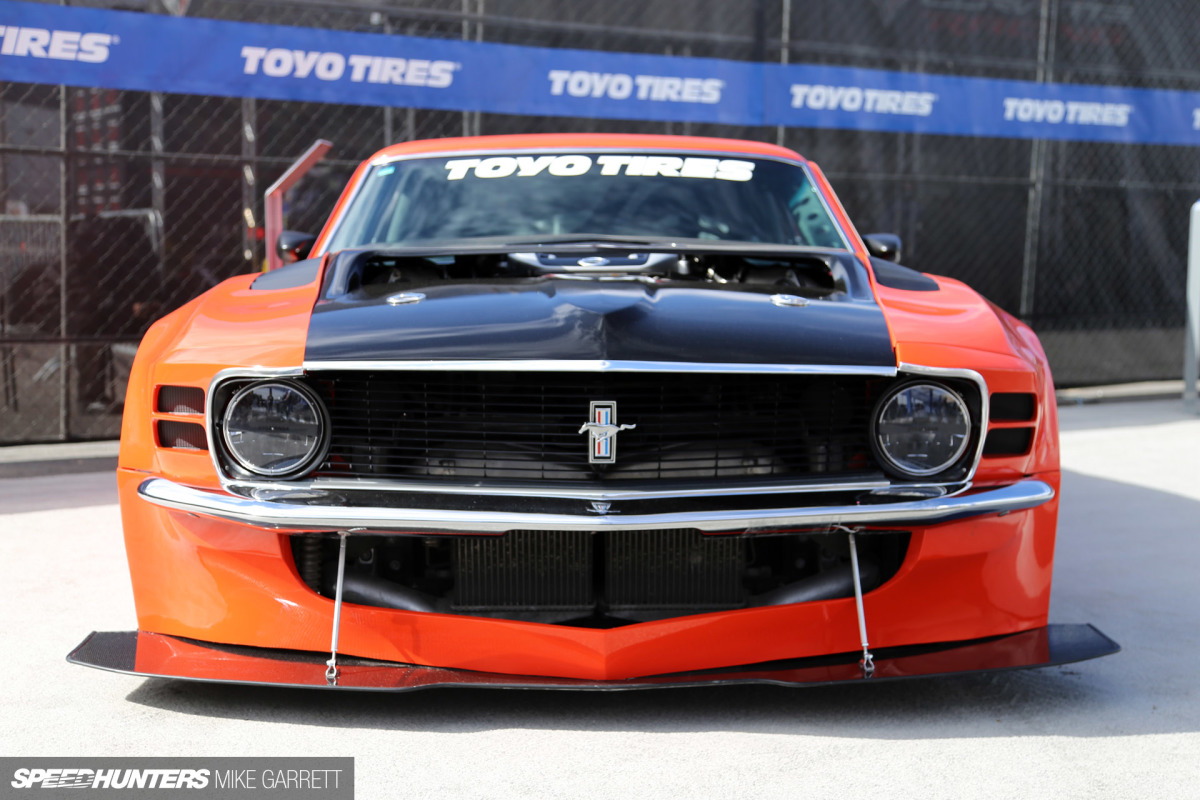 Known as Muzilla, the Mustang-bodied GT-R is easily one of the most interesting builds on display at SEMA this year, and the execution looks to be top notch.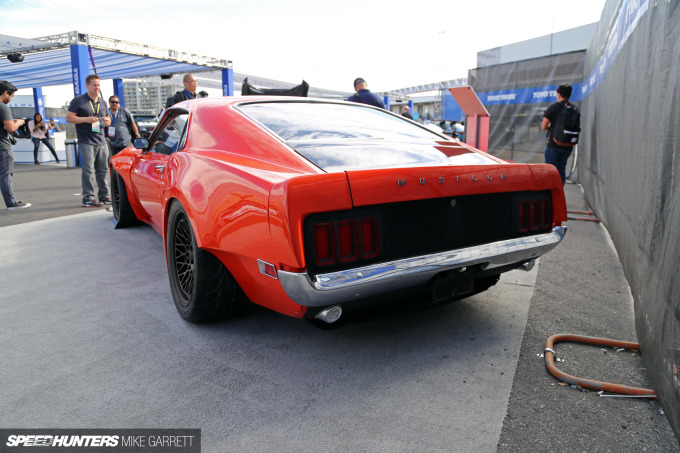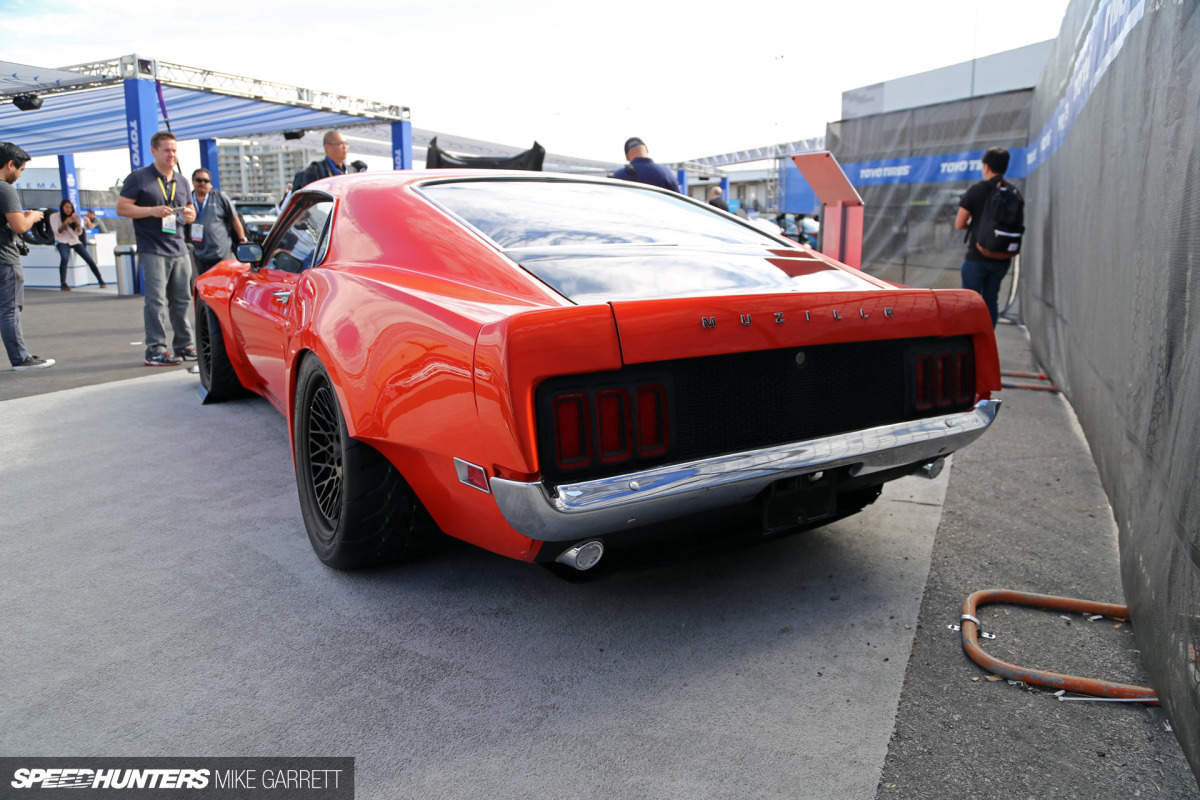 While the lines of the car are certainly wider and more aggressive than a standard issue '70 Mustang, the car is still easily identifiable as one.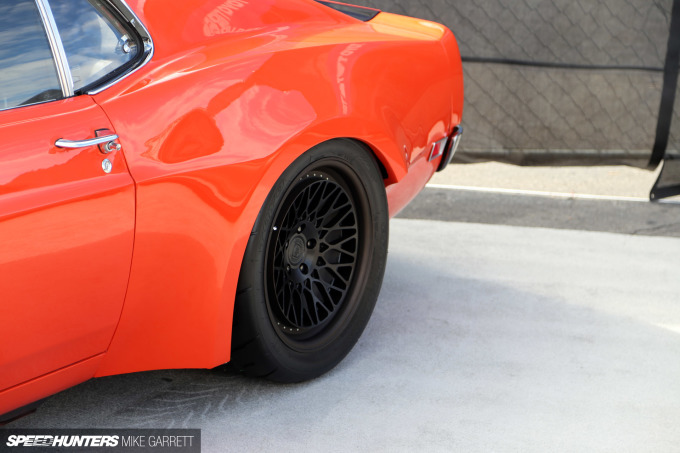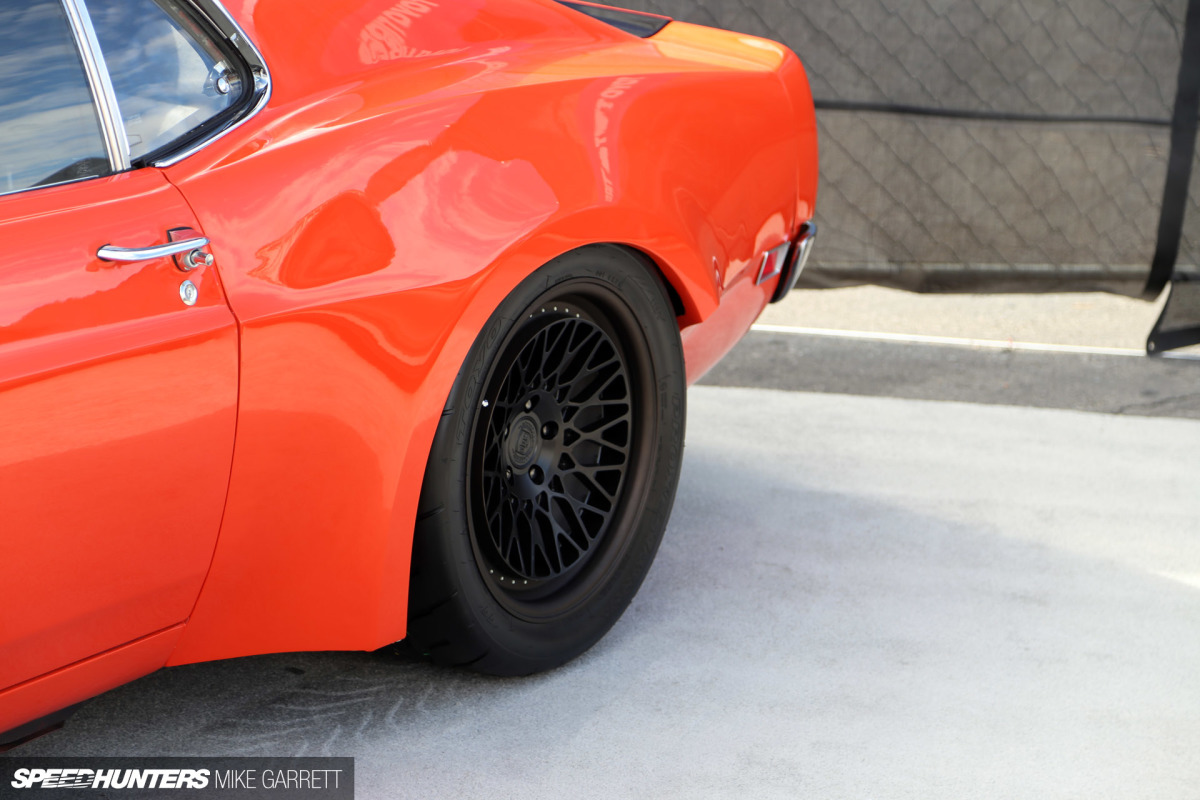 Given the prevalence of wide body builds these days, it doesn't look out of place at all. It had to be this way too, because compared to a '70s Mustang the R35 chassis has considerably larger dimensions.
The VR38DETT powerplant under the hood appears to be pretty stock, but even a factory-spec GT-R powertrain would be capable of making this car do some pretty radical things.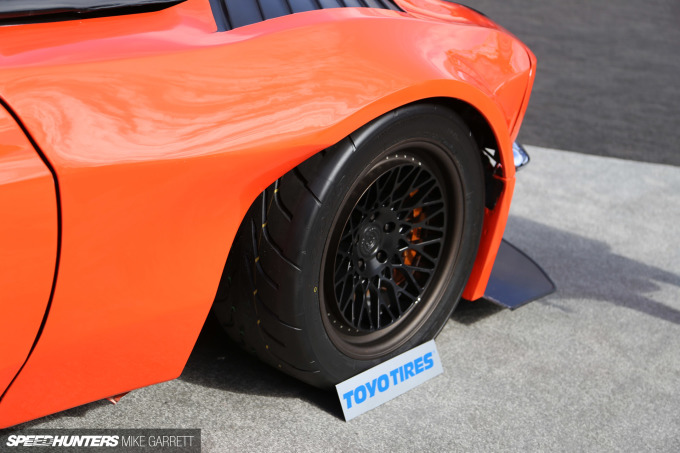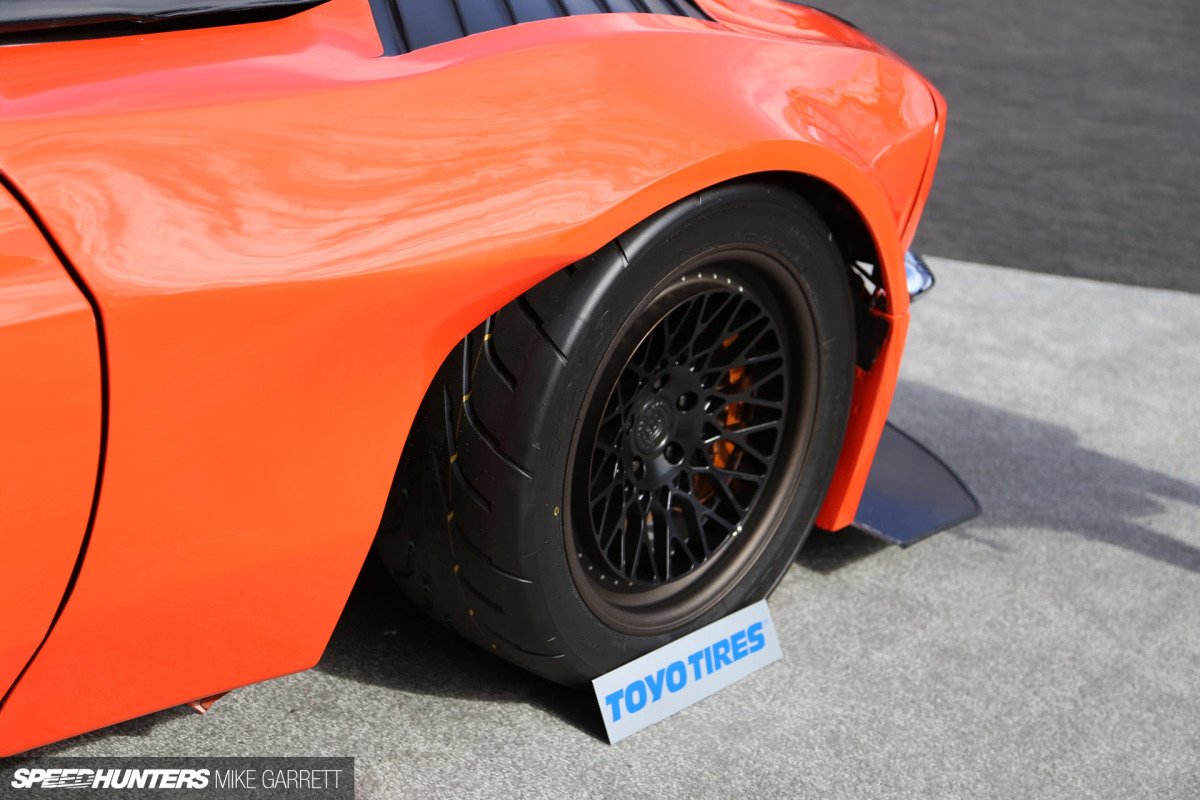 With power going to all four wheels, each corner has a 275/40R17 Toyo R888 wrapped around a forged 18×9.5-inch DPE RS-L25. I especially like the meaty sidewalls.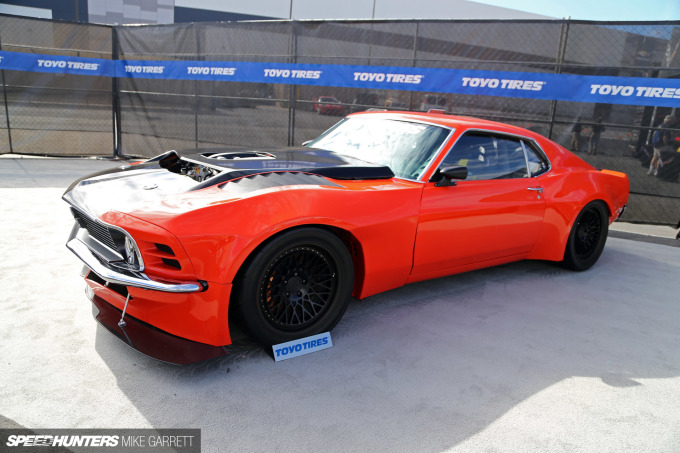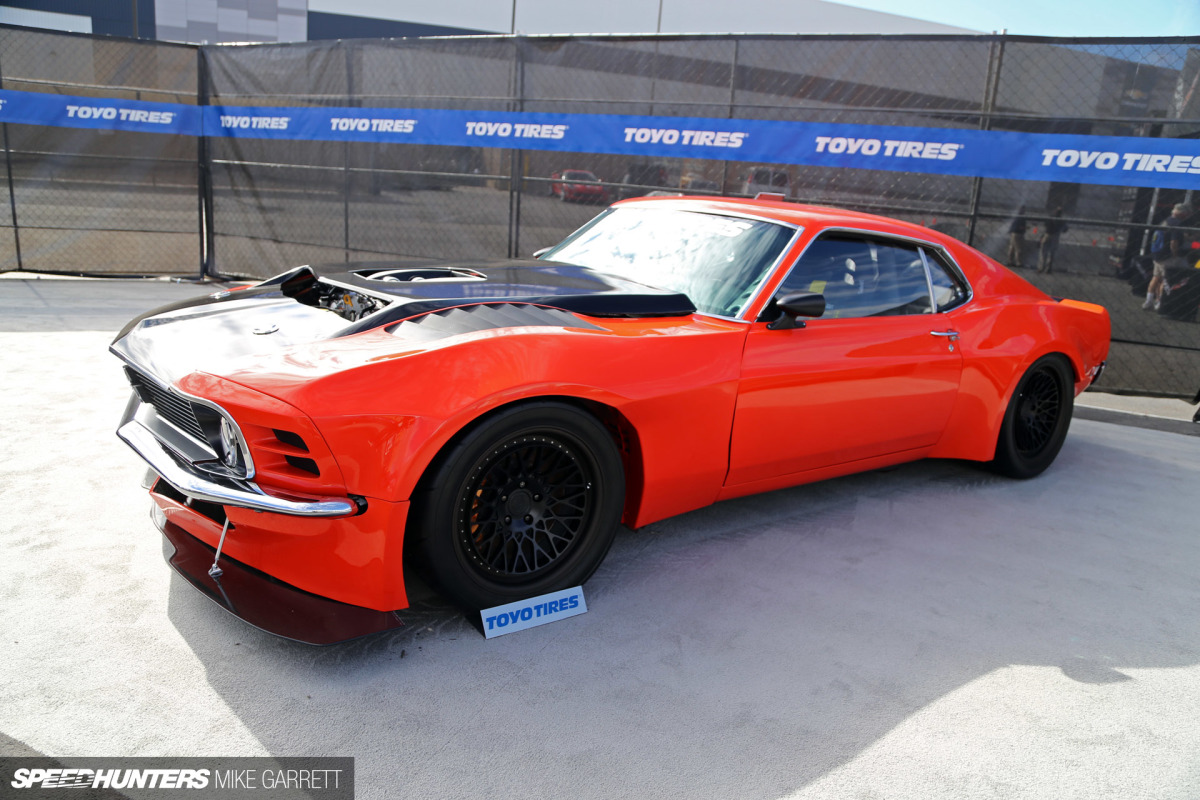 I'm not sure if Mustang purists will be big fans of this build, but this already appears to be one of the standout machines of SEMA 2016.
We'll be scouting out potential feature cars all week at SEMA, and I'm thinking the Muzilla is one of those builds that's well worth a closer look. I'm looking forward to hearing more about how this thing came together.
Stay tuned for plenty more SEMA spotlights and event coverage!
Mike Garrett
Instagram: japanifornia
mike@speedhunters.com