In Dino's recent spotlight on the Umbrella Auto Design twin turbo Audi R8, he talked about the dream of owning a street car with racing looks and motorsport-grade modifications. I couldn't agree more with him; but he was also quick to point out that it's merely a fantasy for most of us. But does it have to be? Maybe not…
I decided to challenge myself by walking the aisles of SEMA's Central Hall – where the LM-style R8 was being displayed – to see if I could find a build with a similar ethos, but more attainable for the Average Joe. Most SEMA cars are built by companies who want to break through the noise, and that usually means dialing things right up with new or very late model cars that require bags of cash to be thrown at them, so it wasn't easy. But finally, after a few hours on the floor, I found exactly what I was looking for in a Mitsubishi Mirage.
Yes, a Mirage.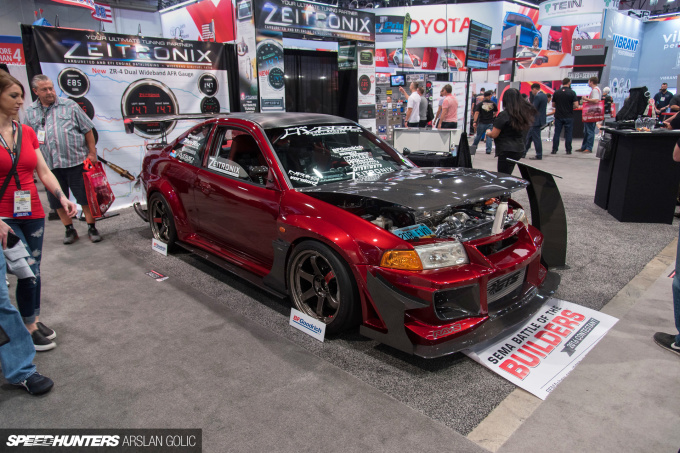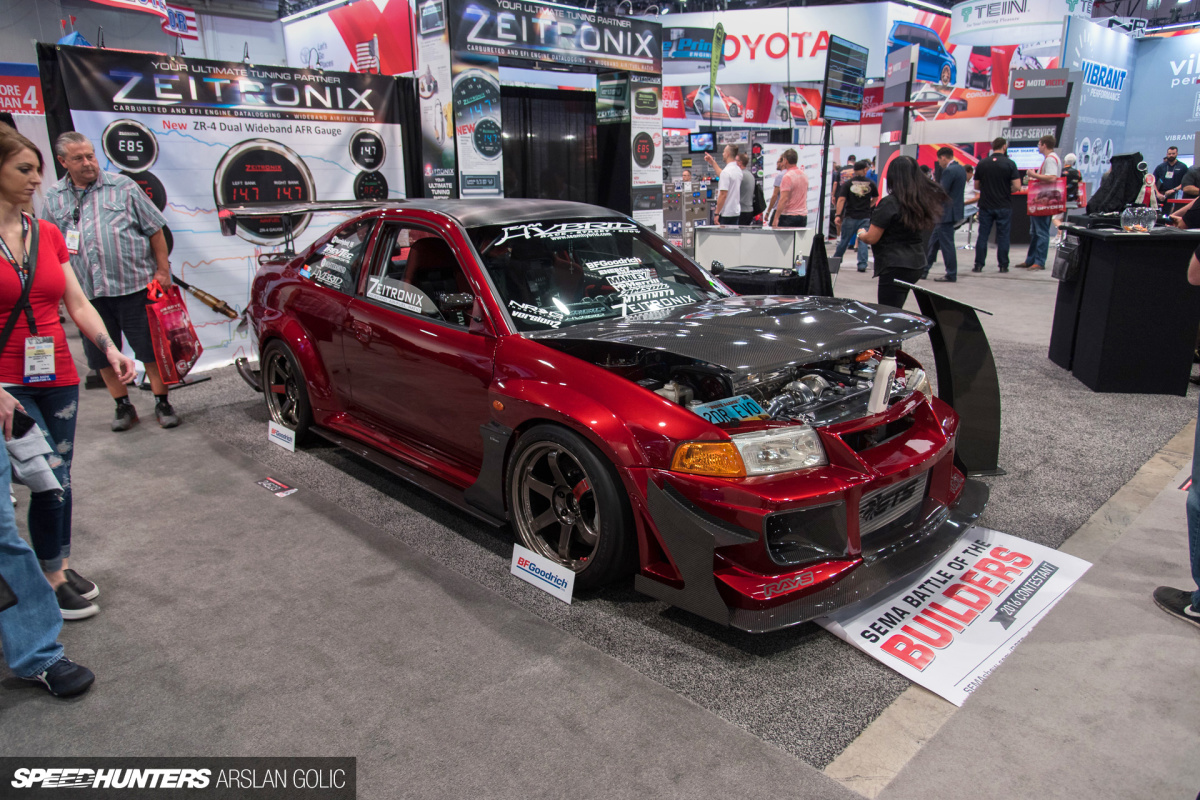 In a scenario that many of us can surely relate to, the Mirage's owner, Archie Concon, used to daily the car. He started with the basics – wheels and suspension – but instead of stopping there he just kept going. Then an idea…
Why not use the Mirage base to build a 2-door Lancer Evolution coupe? Well, that's exactly what he did, and as I'm sure you'll agree, the end result is pretty spectacular.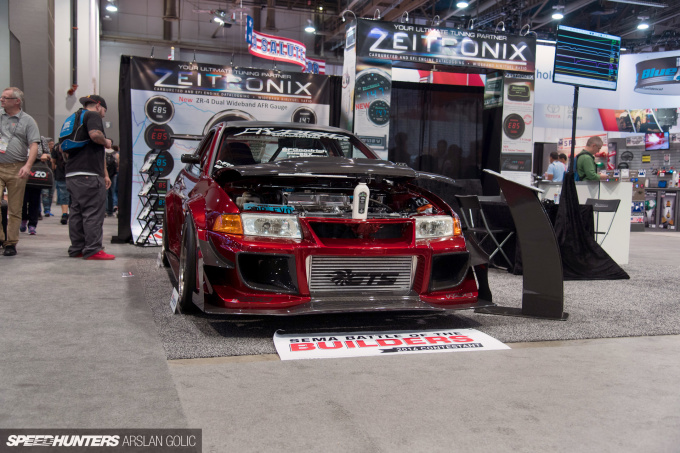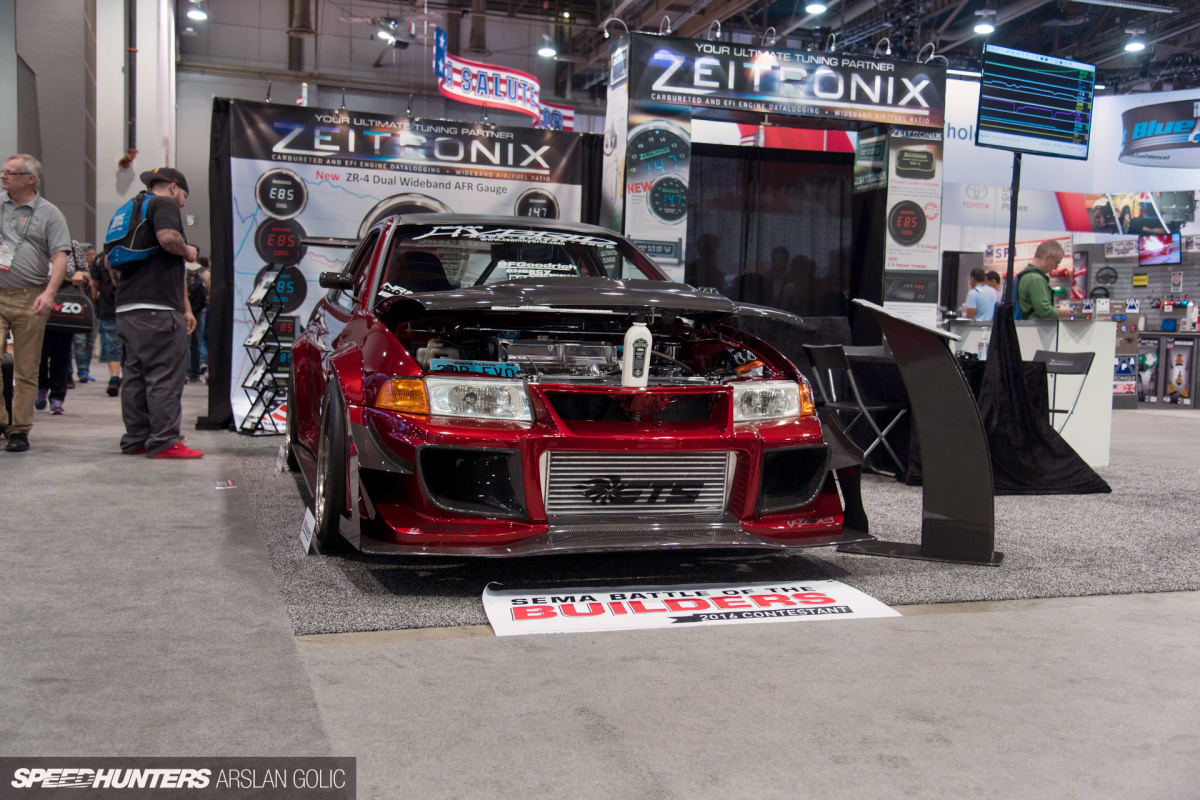 Not only did Archie want the full Evolution look for his Mirage coupe, he decided to take things to the next level with the sort of exterior upgrades you'd normally find on a Lancer attacking Tsukuba Circuit. On top of the front end's Evo V/VI conversion, there's a Varis bumper with carbon fiber splitter and canards, and a Varis carbon hood.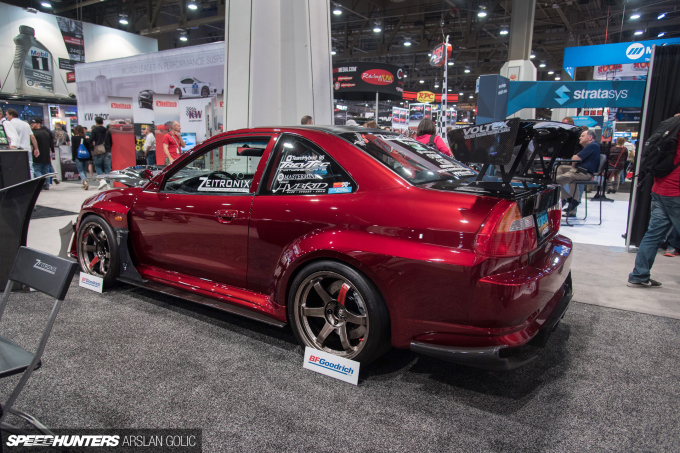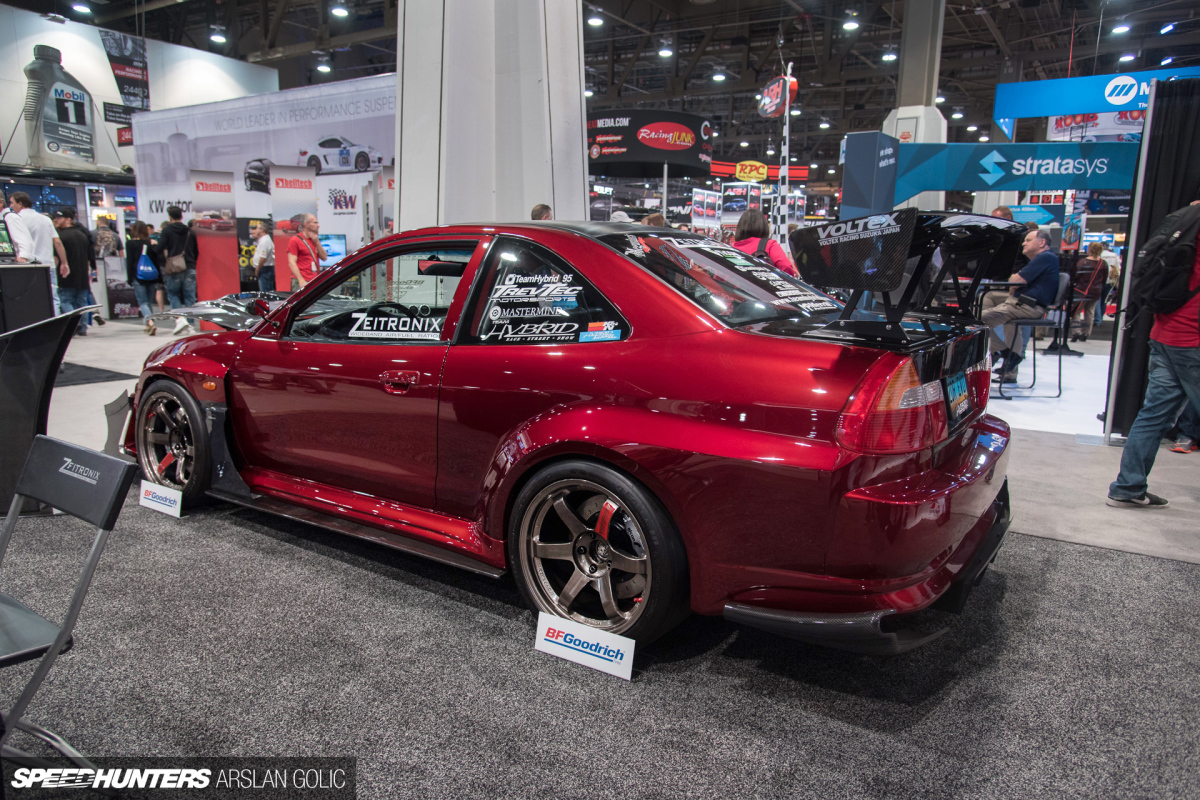 At the rear end, custom-integrated wide fenders were added to match the front's width, and a huge 1700mm Voltex wing bolted to the carbon trunk. A carbon diffuser then pulls the whole look together, those splashes of dark composite around the car providing a nice contrast against custom Kandy Oak Burgundy paint, which really shows off the Mirage's aggressive new lines.
To dial in the ride height and improve the car's handling abilities, Öhlins DFV coilovers keep the Mitsubishi mash-up planted on the most iconic time attack wheels of them all – RAYS Volk Racing TE37SLs in an 18-inch fitment.
Nothing has been left untouched, and moving from outside to indoors you get a look at the 4-point roll cage from Merrill Performance and Evo VI.5 Tommi Mäkinen Edition Recaro seats with Takata Racing belts.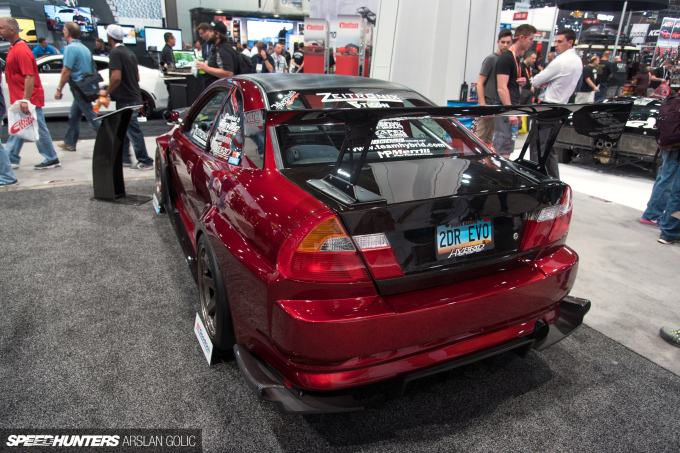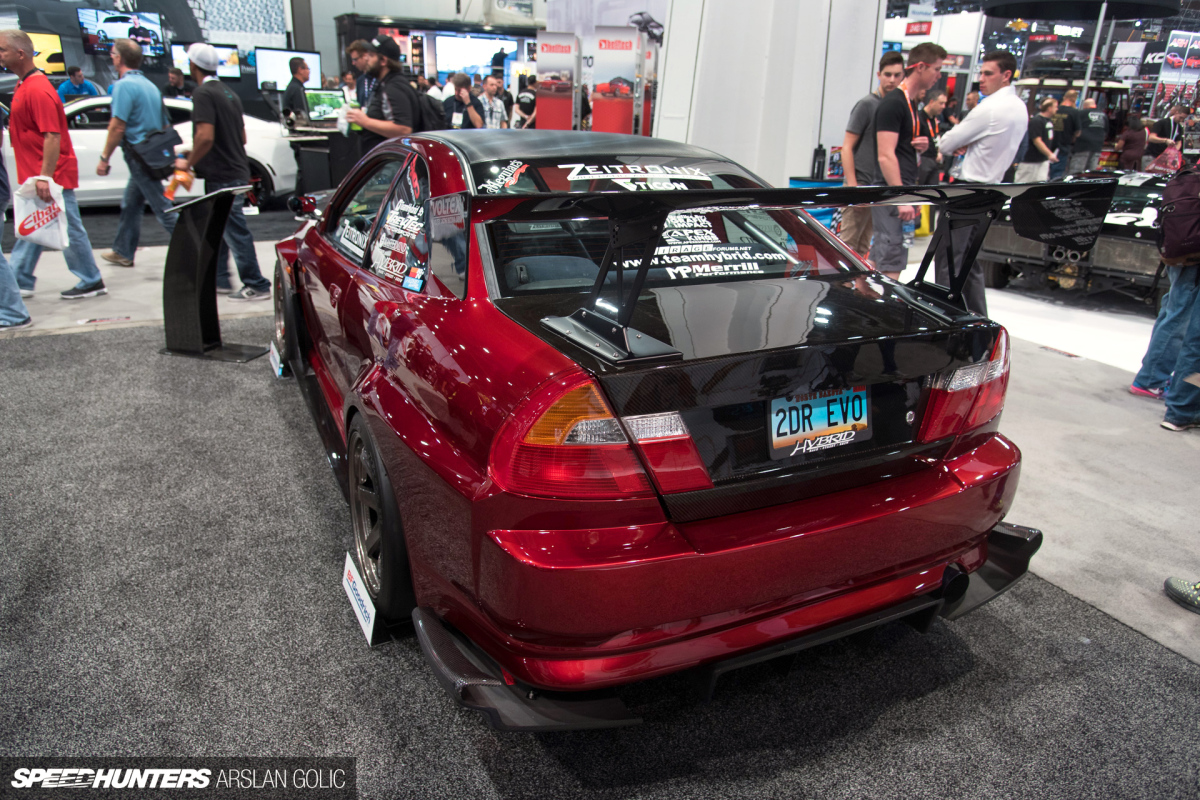 While this car certainly has the look of a hard-tuned Evo coupe, don't be fooled into thinking that it's all cosmetic stuff. Because not only does the Mirage have an Evo IV gearbox, Evo VIII rear subframe and suspension, and a Evo VII rear LSD stuck up underneath it, but up front is an Evo VII 4G63 engine running on ethanol and pumping out 700hp.
It's obvious that this conversion wouldn't have been cheap, but in going back to my original point about race-style cars for the road, I think Archie's Mirage proves that you don't necessarily need to start with a late-model sports car and throw crazy amounts of money at it to create something great. A late '90s Mitsubishi will do just fine.
Arslan Golic
Instagram: arslangolic
arslan@speedhunters.com