Ah yes, the race car look for the street. It's what we all dream about, that goal of fitting as many race-derived components to your car as possible.
It's hard not to fantasize about having the same look, the same brakes or the same suspension as the race version of your car, but we all know most of the time it's just that – a fantasy.
But not for the owner of this Audi R8.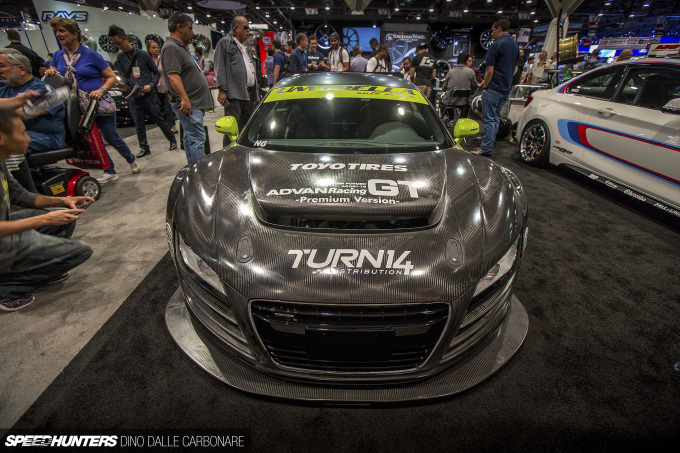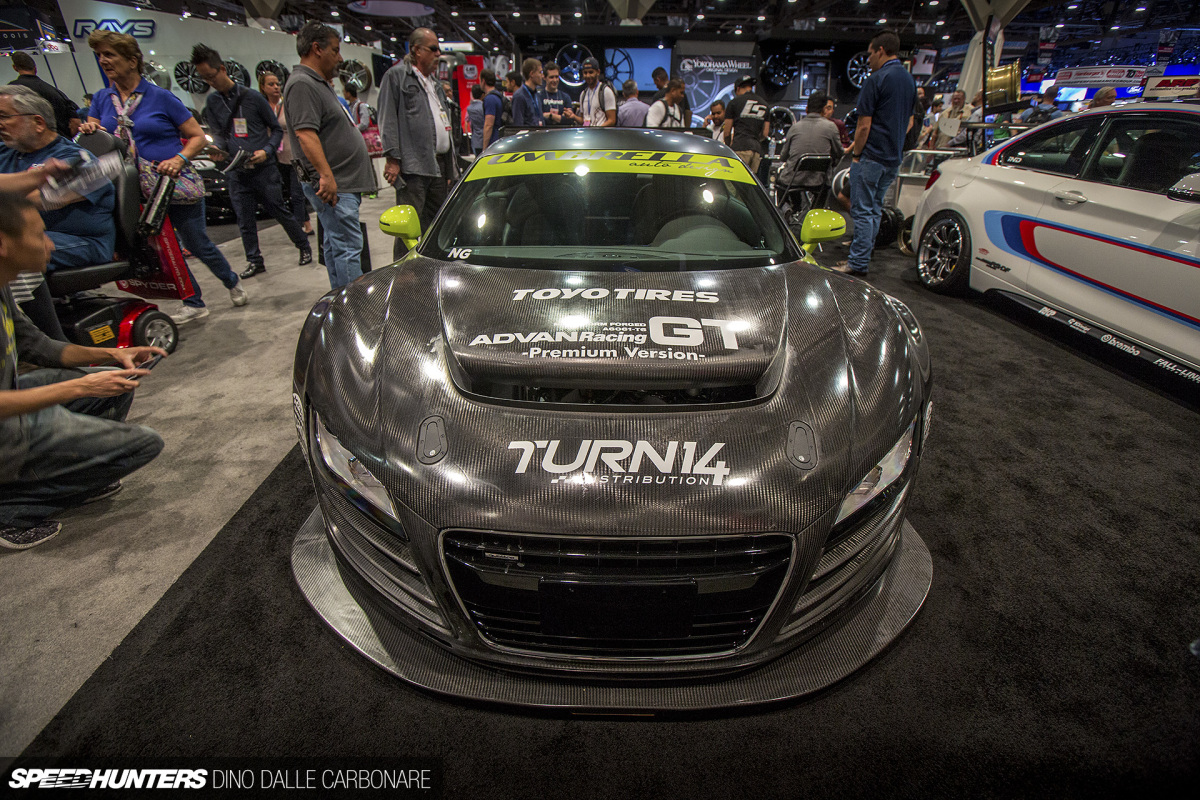 As I stood in the Yokohama Wheels booth, mesmerized by the Audi's vast swathes of carbon fiber, Ravi Kumar of Umbrella Auto Design (UAD), the brains behind the build, came over to tell me that what I was somewhat inappropriately fondling was indeed the real deal – dry carbon panels from Audi Motorsport, as used on their race cars.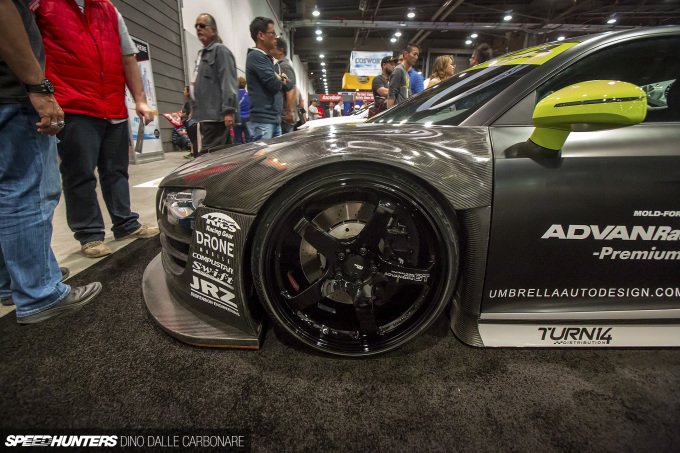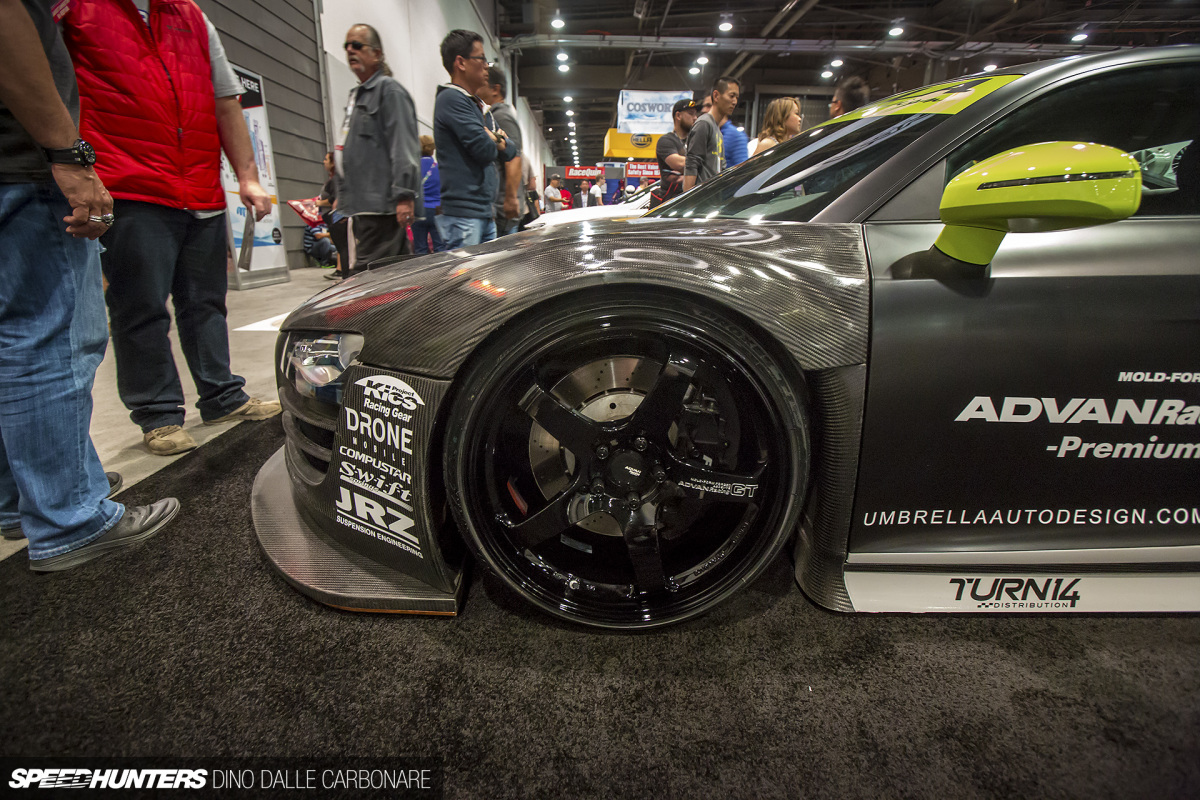 The motorsport-grade modifications continue over to the suspension where competition-spec JRZ dampers offer up track-focused handling. But that's not all; at the press of a button it can all be lifted to a more street-friendly height thanks to UAD's own variable ride height lift system.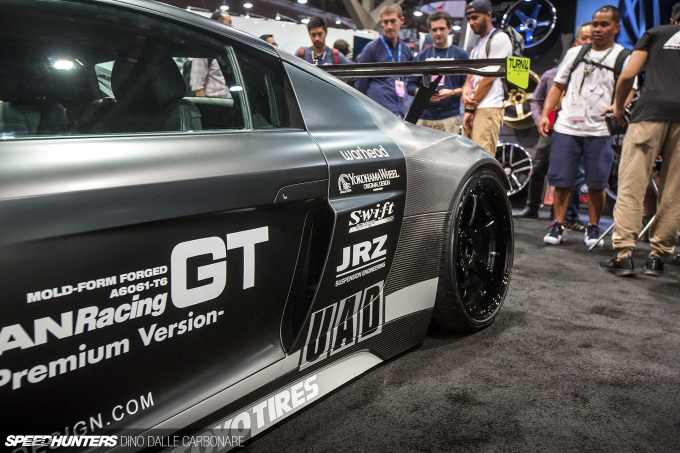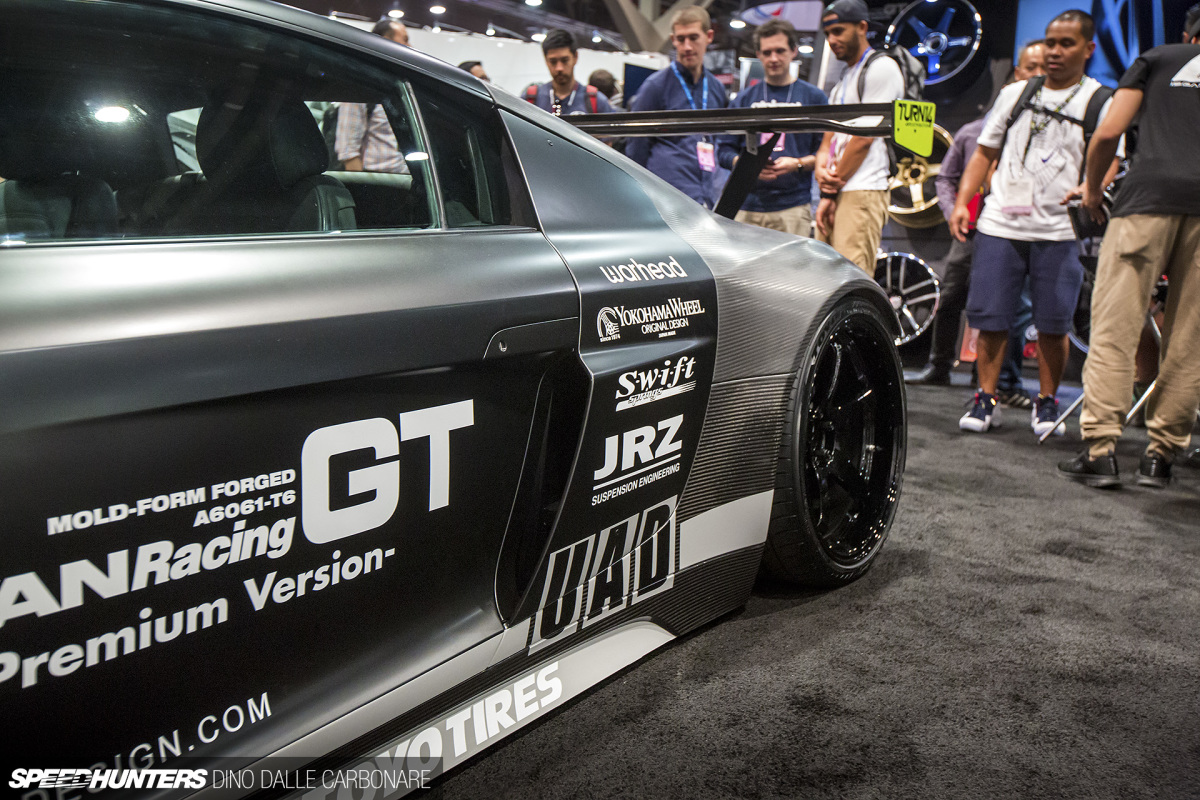 From the panel gaps to the constant curves flowing over the arches, the fit and finish of the lightweight composite panels really impressed.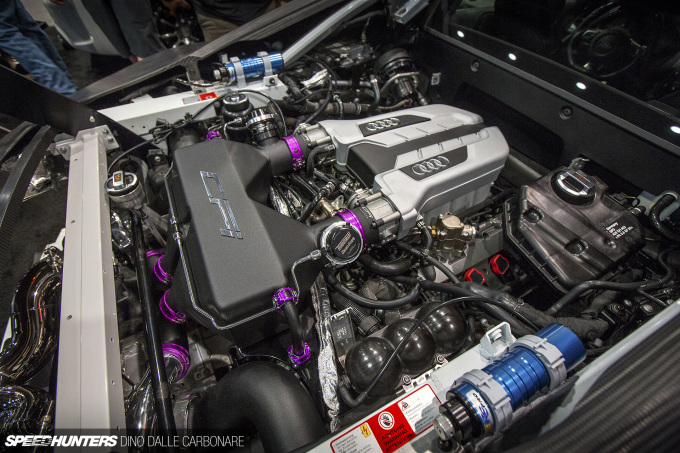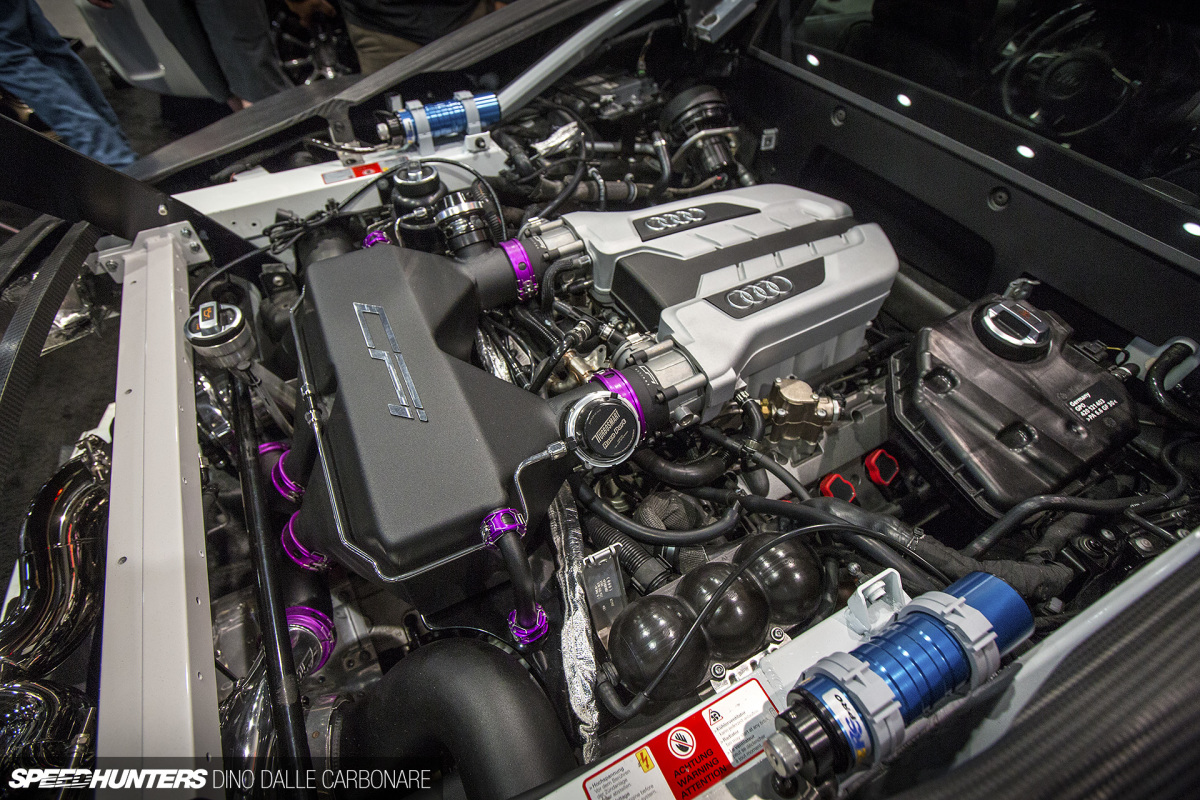 Although the 4.2-liter V8 R8 is no slouch in stock standard form, a little bit of extra power never hurts, right? But while a GT3-type race car may have to run performance-dulling air restrictors for competition, this street car generates more power with a CFi Designs turbo kit.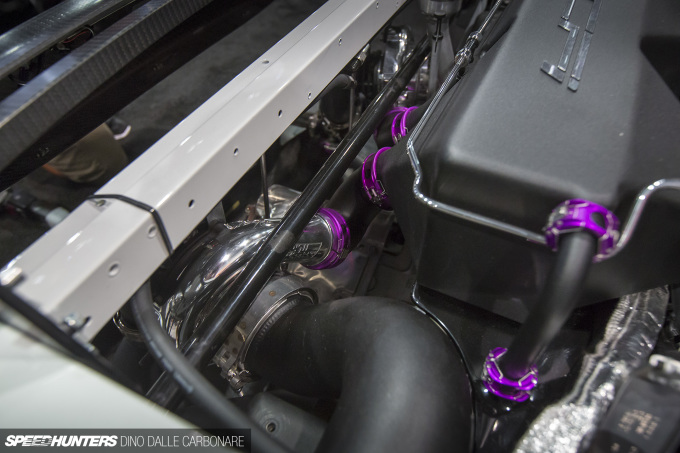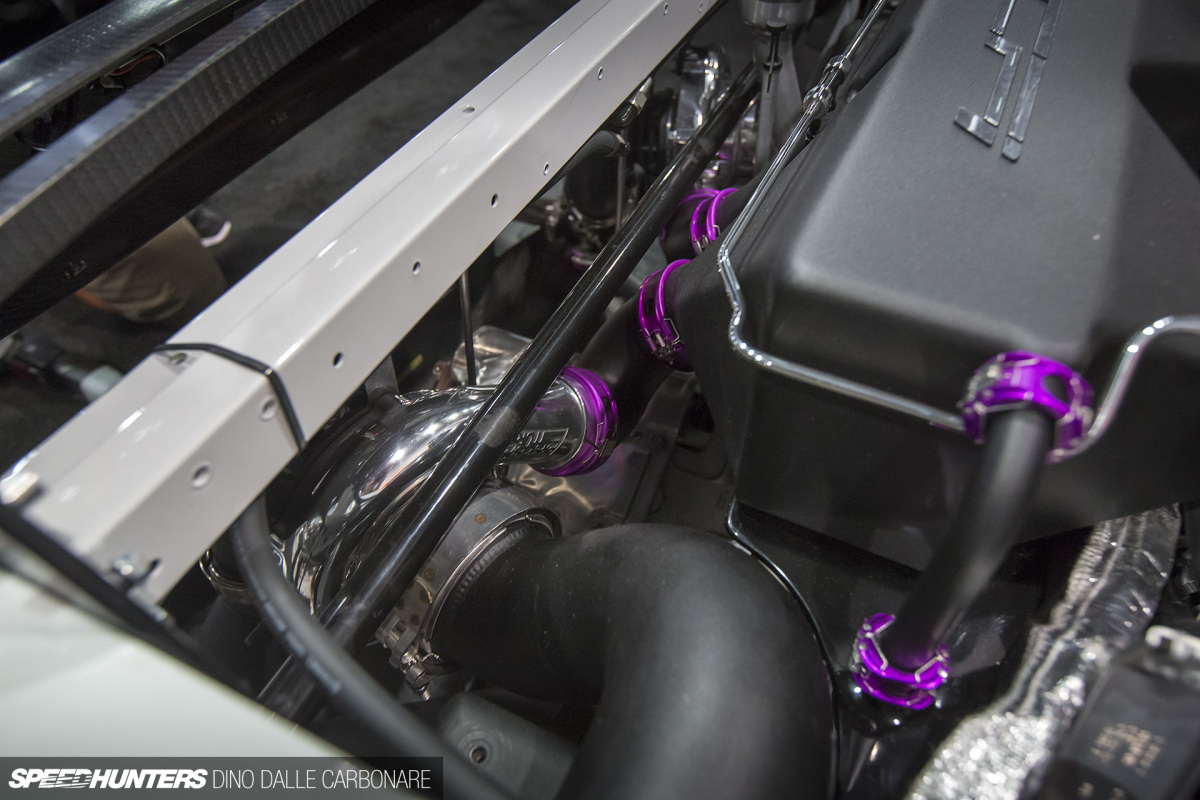 The bolt-on upgrade is a very nice piece of hardware, and includes twin Precision turbochargers with TiAL MV-R wastegates, dual CFi air-to-water intercoolers, and Turbosmart RacePort blow-off valves among many other things.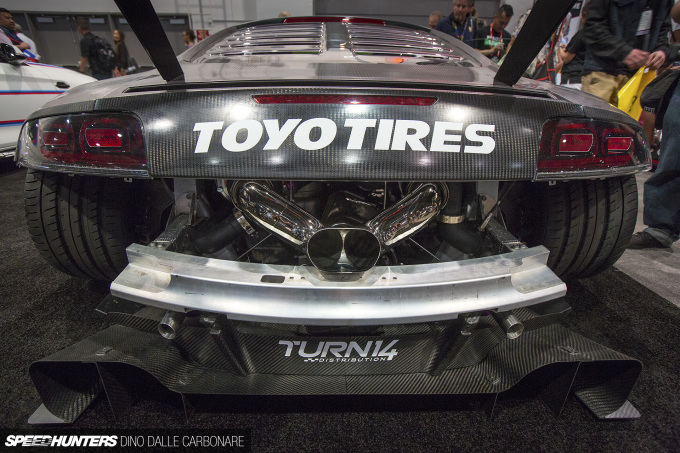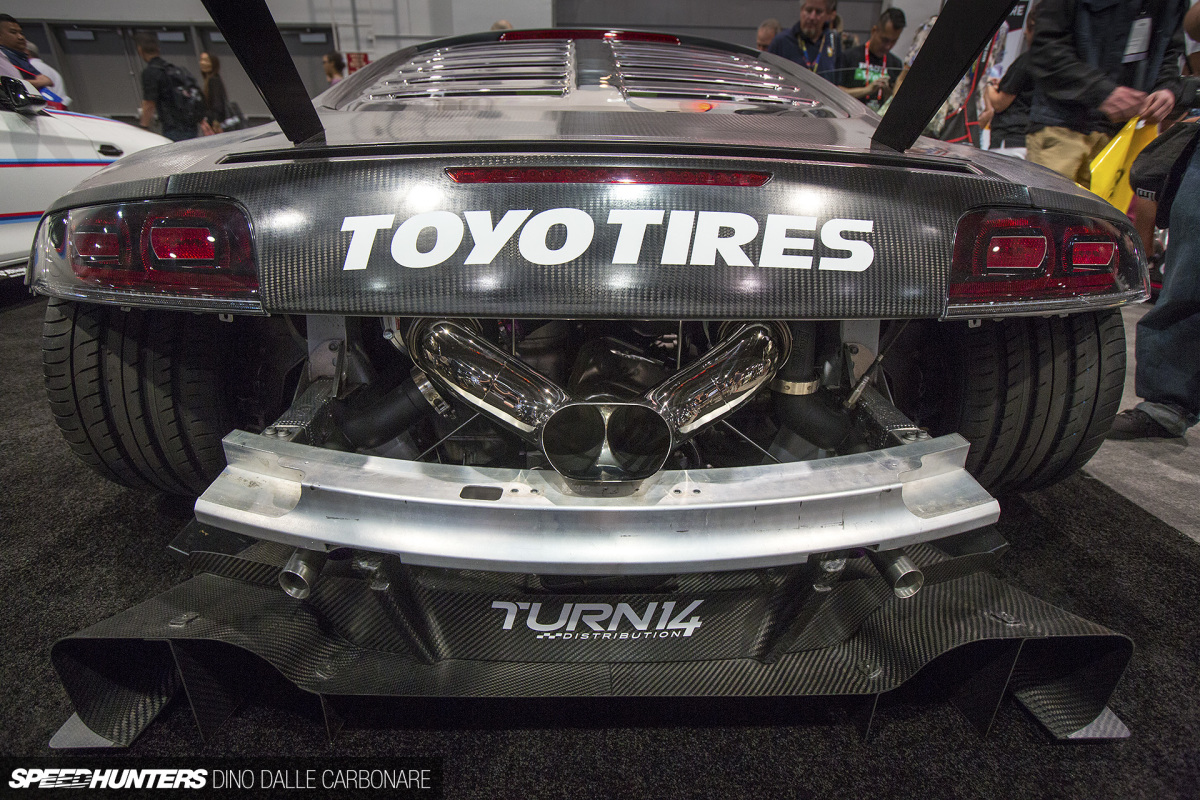 At the rear, the turbos dump spent gasses into a stunning custom 2-into-1 center-exit exhaust that's polished to perfection. Actually, it probably doesn't even qualify as an exhaust as it's way too short; if you look up the pipes you'd probably almost see the turbine blades! You can check out how it sounds here.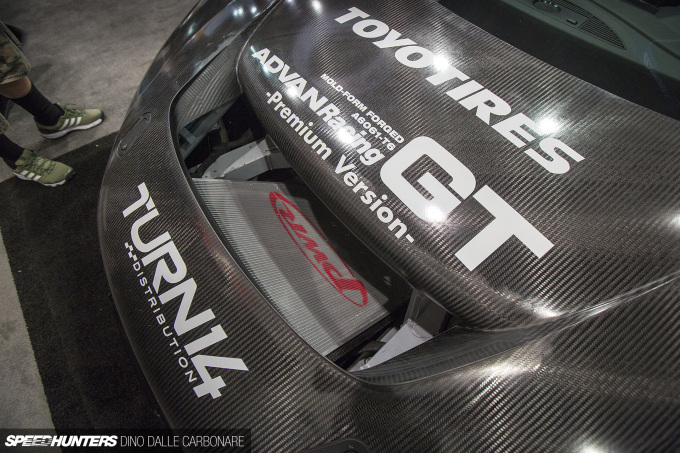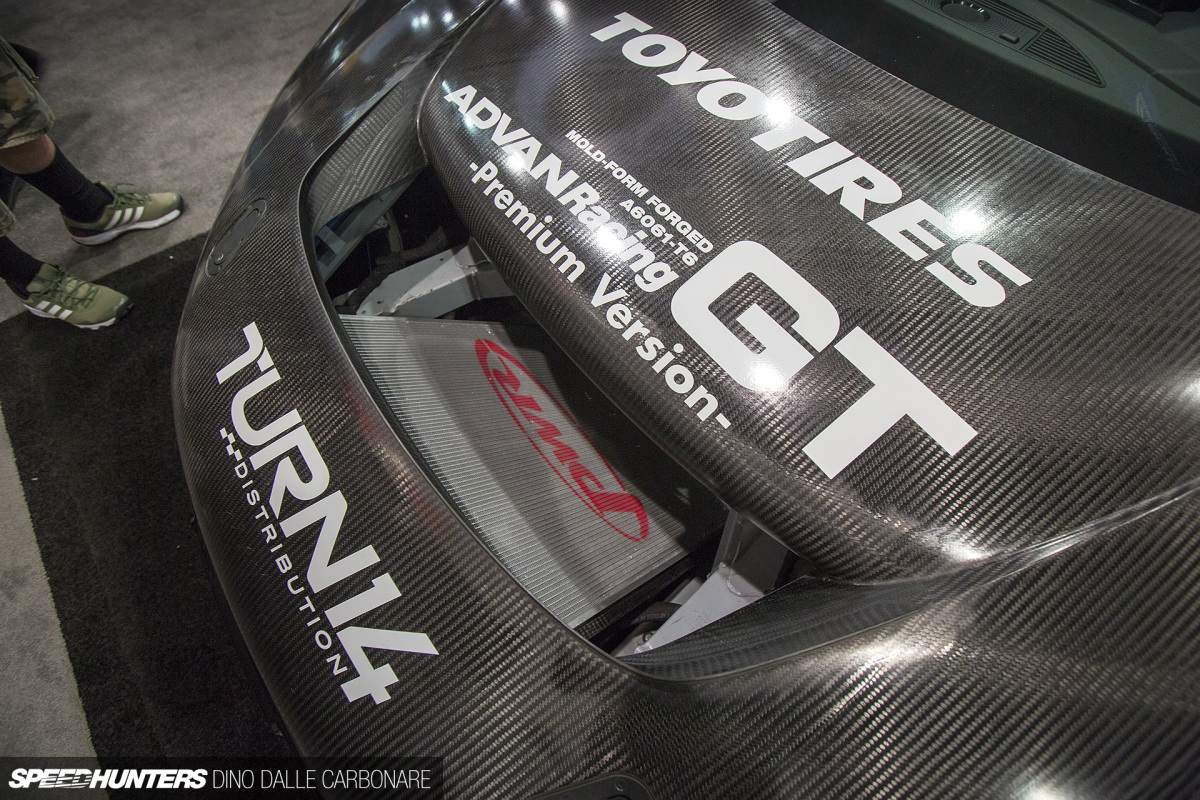 Since turbocharging a mid-engined car will almost always create issues with heat, UAD has mounted a pair of heat exchangers up front in a v-mount configuration with a PWR radiator. This required cutting of the R8's frame, but Ravi got it to fit.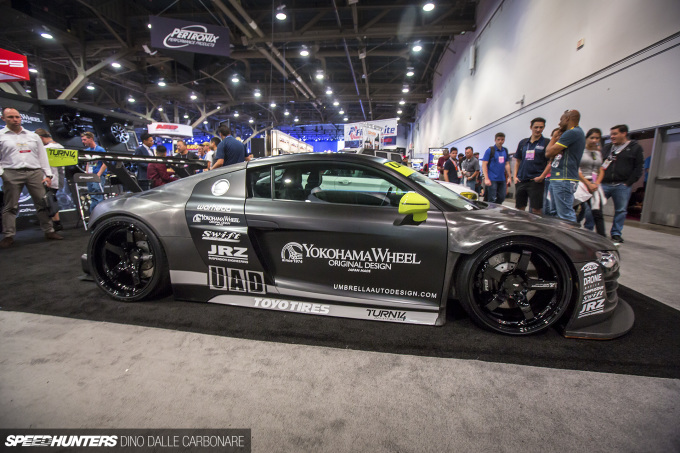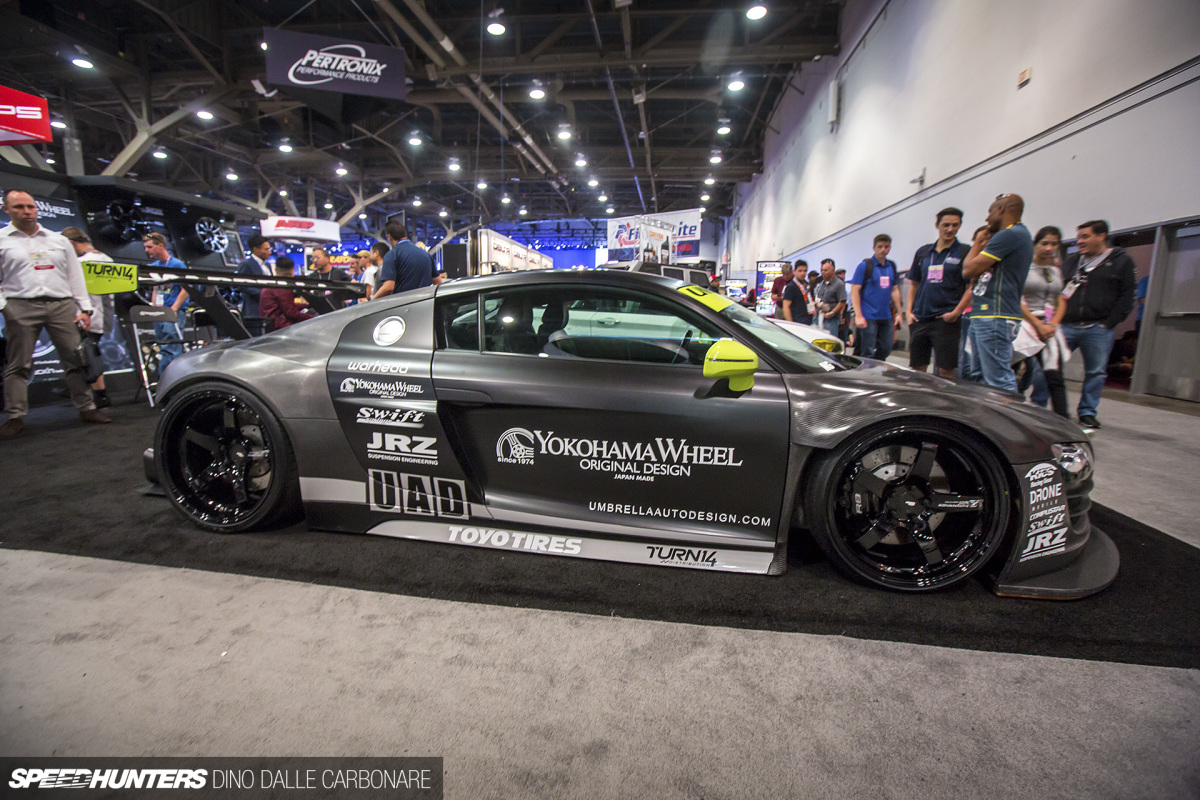 The fact that this car is driven on the street just blows my mind. I want to, no make that need to, hear this thing at full RPM shooting up a highway on ramp.
Dino Dalle Carbonare
Instagram: speedhunters_dino
dino@speedhunters.com