Let's not beat around the bush, I don't think anyone has got excited at the term 'courtesy car'. And that's because there's a – well earned, in my opinion – preconception of said cars being a little bit, well, sh*t.
It's their very nature, I suppose. Essentially, courtesy cars only exist to get someone to tide someone over until their own car is back in action, an exact situation I found myself in quite recently with Project GTI.
The plan was always for the Wavetrac install to take two days, so I knew I'd be at someone else's mercy for travel arrangements over at least one evening. Thankfully, I was under Regal Autosport's mercy, and as it turns out, its is not the typical courtesy car.
I'm familiar with the MQB platform and have previous experience driving a Mk7 Golf R on track. I was still quite excited, although I can't say I made much use of it on the first night, as having been awake for close to 48 hours I was only fit for sleep, and lots of it. My vague recollection of the 20-minute, bleary-eyed drive to the hotel can essentially be summed up in one sentence following a stark realisation as I merged onto the motorway: the speedometer reads in miles per hour and not kilometres per hour as I had first thought.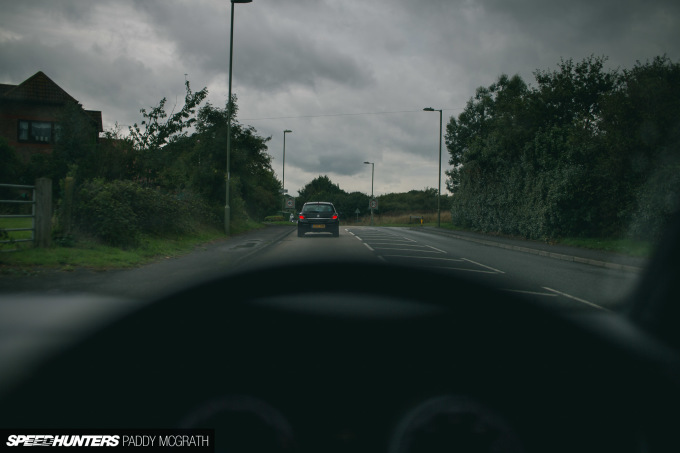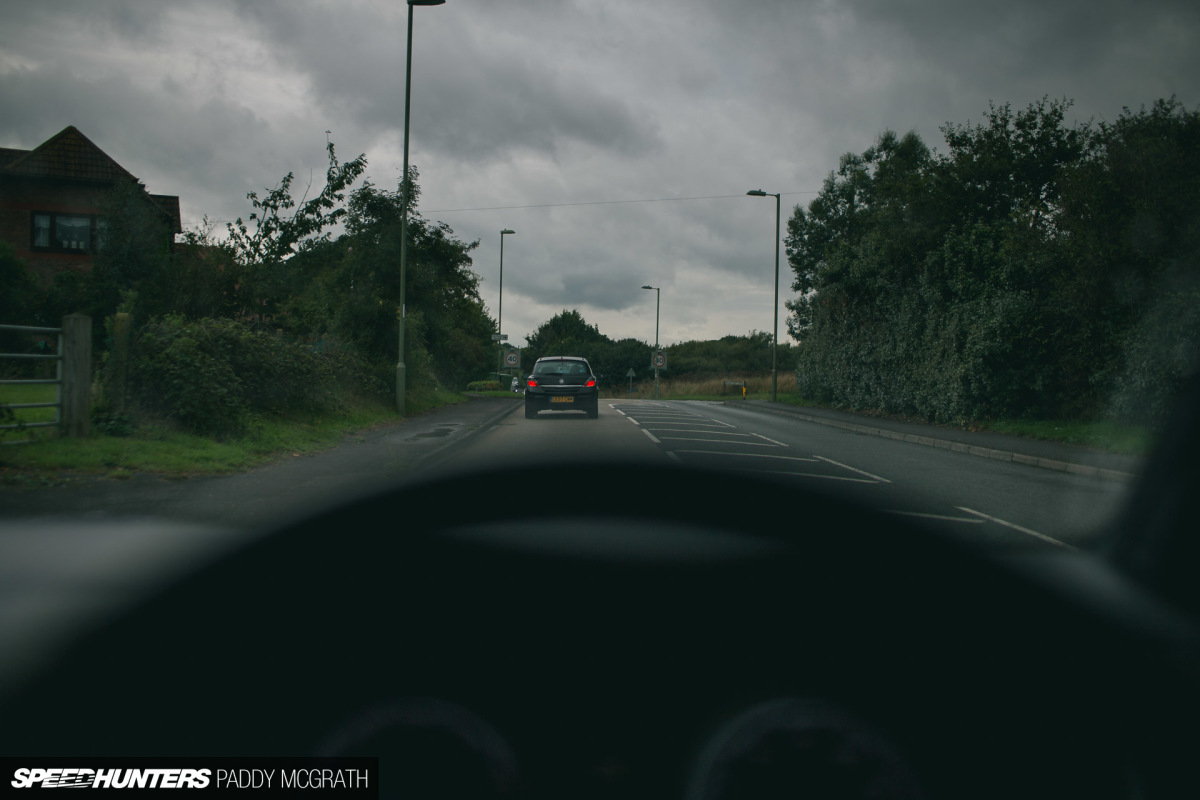 Regal had told me to take my time in returning the next morning, but instead of enjoying a lie in, I instead went for a little bit of an explore in the Golf R.
From factory, the Golf R is a 4WD and 300hp hatchback that's quite quick out of the box, if not a little bit reserved. As seems to be the case with most of the fast factory VWs, it's almost as if Volkswagen build absolute monsters but then dial them right back to being civilised again. Most might never appreciate just how much potential these cars have in reserve.
It doesn't take a lot to exploit this potential either. Regal has opted for several subtle modifications to maximise the performance of its Golf R, which it uses for development and for regular track days. The first part of the puzzle is an AWE Tuning SwitchPath exhaust system which conforms to the Jekyll & Hyde nature of the car. When set to 'Off', the exhaust note is a little louder than stock but by no means uncomfortable, nor does it take away from the drive. When set to 'On', I'm pretty sure the Golf can be heard in the future as the valves and witchcraft inside said system open and make some noise.
What's quite satisfying though is that whilst almost hilariously loud, it still produces a distinct sound, rather than just noise, if you get what I'm trying to say. You can hear the turbocharger spooling at the bottom of the revs before it's replaced with a guttural roar that will 100 per cent attract the attention of anyone within a five mile radius. Lift off and you're greeted with some of the best pops and bangs of overrun that I've heard in quite sometime. Subtle it is not.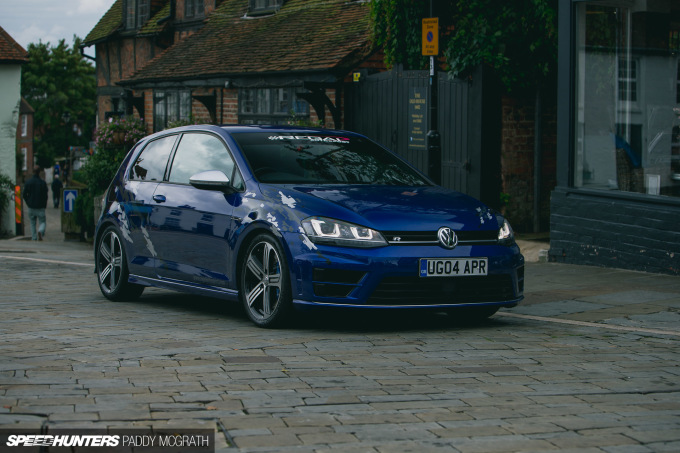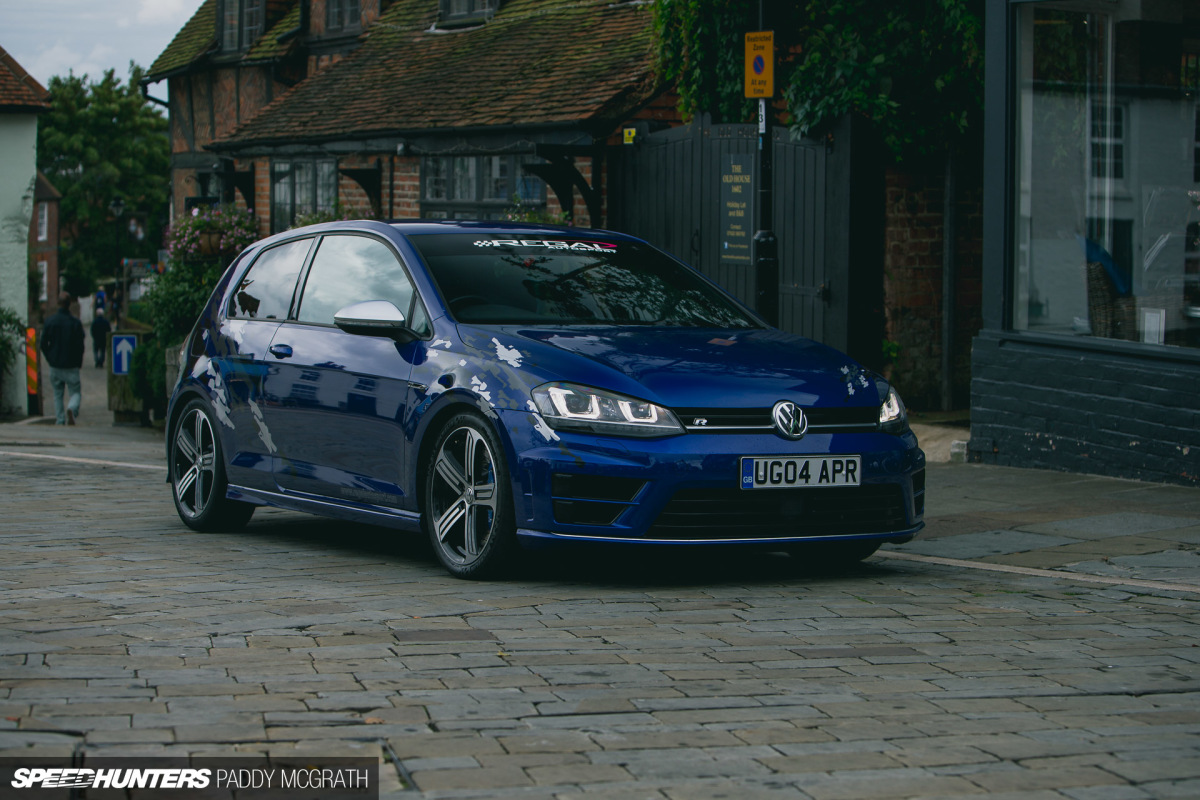 Needless to say, I spent my morning with the exhaust permanently switched to 'On'. Is it anti-social? Yes. Does it make you smile and giggle like you're a child again? Absolutely. Even at low speed, the constant little pops and rumbles coming from the car are a joy to anyone who has even a hint of petrol running through their veins. The best part is that it can be switched back to relative civility at the press of the button, so you have full control over how anti-social you would like to be. Also, it keeps the noise limit testers at race circuits happy.

As I was saying before I got distracted by memories of terrorising quaint English villages, the Golf R doesn't require a huge amount of work to release its potential. From a hardware standpoint, the 2.0-litre four-cylinder TSI in Regal's car has only been treated to an Integrated Engineering intercooler and a large-bore intake hose. APR Stage 2 software, for both the engine management and DSG, provide a pretty impressive performance bump to the tune of 380hp with 410lb/ft of torque. For a street car, it's the torque that's most impressive and what you rely on most when driving on the street. There's no need to rev the engine out to make power, it's just always there.

Whilst the wheels remain the factory items, there's a little bit more going on behind them. An 8-piston Tarox Super Sport big brake kit provides the additional stopping power with Bilstein B16s and Integrated Engineering top mounts to assist in the cornering department. The car is fitted with the almost unrivalled Michelin Pilot Sport Cup 2s.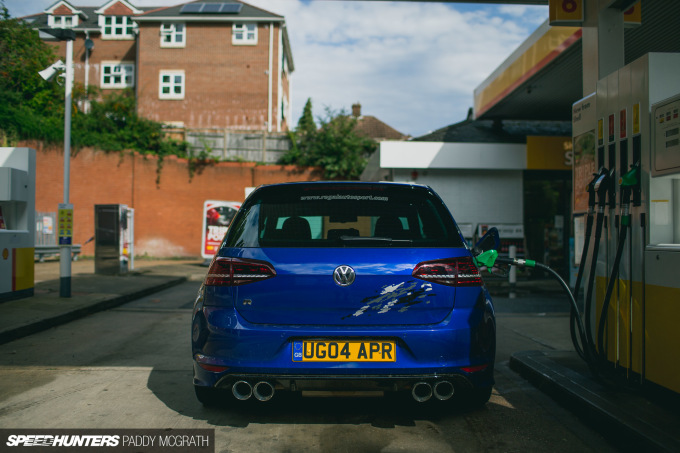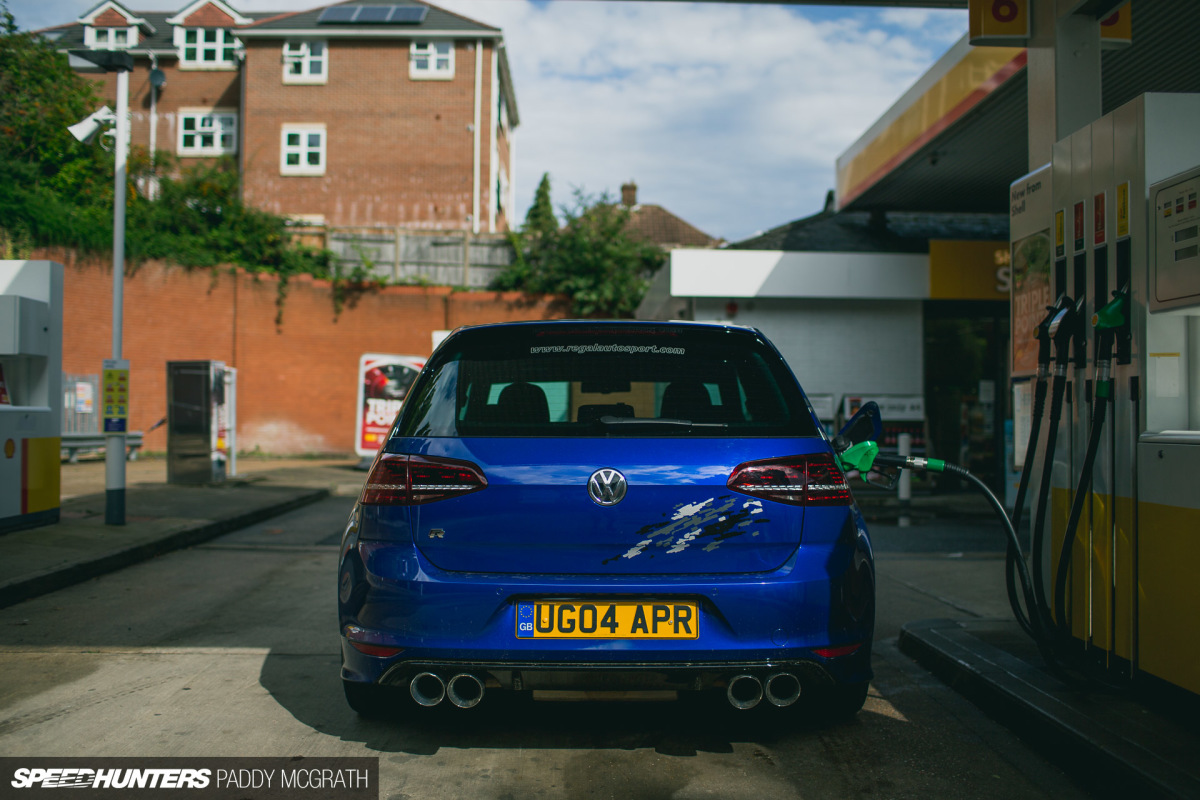 I only had the Golf R for a little over 12 hours, but it was quite an easy car to bond with. It was ferocious on a backroad and took a lot of time to readjust to just how fast it was. In normal traffic, it was a pleasure to drive. On the motorway, the torque allowed such effortless overtakes and merging manoeuvres. And in start-stop traffic, the DSG made the situation so much more bearable.
Try as I might though, I couldn't talk Regal into a straight swap for Project GTI. I wonder what the going rate for a kidney is these days…
Paddy McGrath
Instagram: pmcgphotos
Twitter: pmcgphotos
paddy@speedhunters.com
Cutting Room Floor