It's something I think we're all guilty of from time to time, but it's also something that's hard to avoid. We overthink things.
It's not necessarily a bad thing, there's certainly no harm to it, but I do find that it can become difficult to see the wood from the trees when you get deep into a project. On some occasions you find that you've moved so far away from the path that you wanted to follow, that you've lost the enjoyment that should have come with it. When you realise that, it's a pretty sobering moment.
What I love about Marcel Bäumer's 1972 W108 Mercedes-Benz 280SE is that its simplicity and purity is what made it stand out in a sea of genuinely incredible builds at the recent Players Show 10 in the UK. For me, this was arguably the car of the show.
Sat front and centre in the smaller hangar at Players, Marcel's W108 was the jewel in a crown of a collection of very impressive show car builds. Flanked by far more contemporary builds, including a Dodge Challenger, a Lancer Evolution and a pair of Volkswagens, the vintage Mercedes just felt like the matured and respectable build amongst the others. It would certainly have been the gentleman's choice.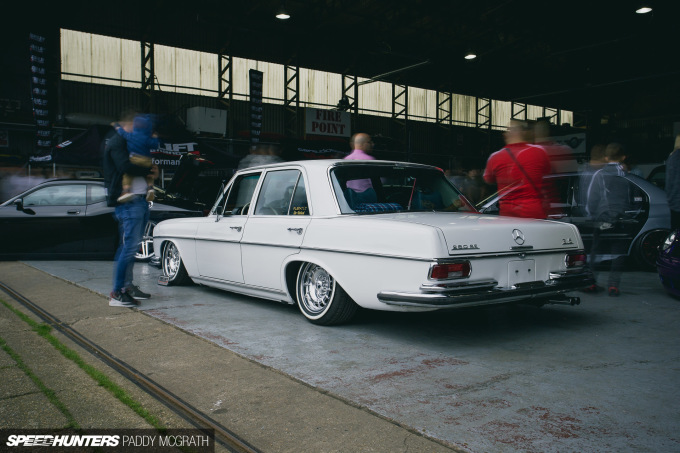 Marcel bought the car back in 2014 and spent the next two years restoring it to its new glory. Originally a French car, it spent some of its life in the Netherlands before ultimately ending up in Germany and being taken apart. On the surface, it appears to be a very simple build, but a lot of work and consideration has gone into it. Simple doesn't always mean easy, I guess.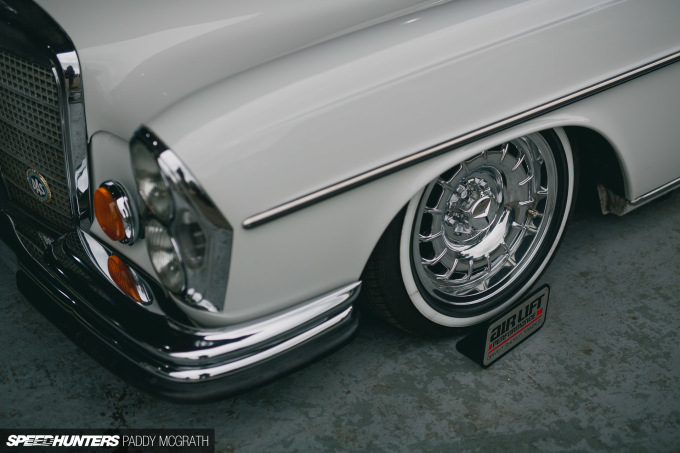 The finished car does tell you that Marcel had a plan and stuck to it religiously, though. A custom air suspension solution utilises Air Lift Performance bags with 3P management, although he plans to upgrade to 3H over the coming winter.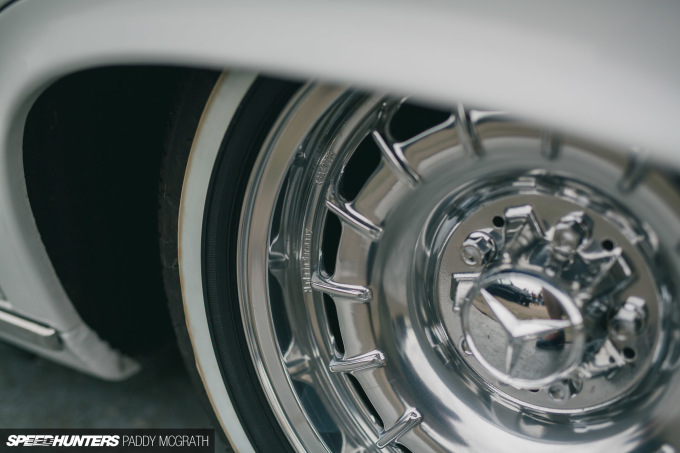 The period-correct, yet quite rare in this size it appears, original 15×7-inch Mercedes Barock wheels have been ceramic polished and wrapped with 205/55R15 tyres. The white-walls work exceptionally well with the pearl white body colour.
The car also features some interesting optional extras from new, including four headrests, air conditioning, window tint, twin front armrests, an automatic radio antenna and rear seat belts. The exterior modifications are subtle too, with US-spec rear lights and turning lights at the front.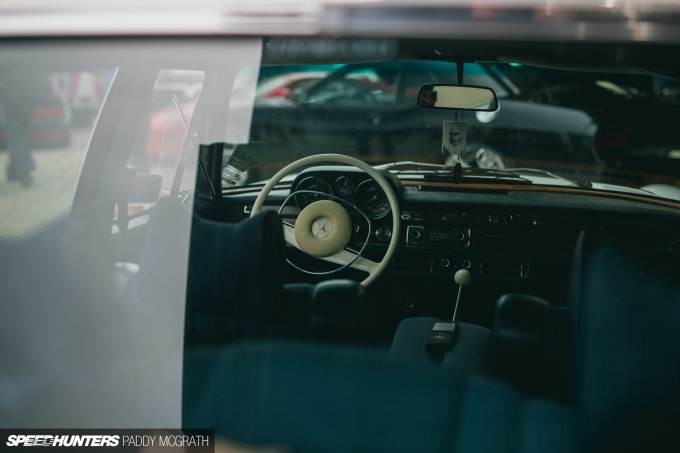 The interior has been completely reworked from how it left the factory, with the seat coverings and carpets being recoloured, the wooden interior trim being completely refurbished and an ivory white steering wheel and shifter installed too. The original Becker Europe radio has been adapted to work with a modern speaker system and is also MP3 compatible.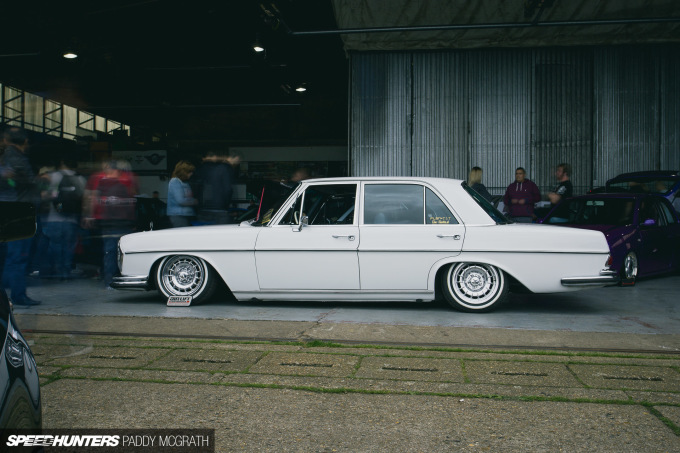 When you stand back and look at it, you can't but help imagine yourself cruising on a summer's day without a care in the world. It's also one of those rare cars that would be welcome at pretty much any type of show. It's vintage, it's modified, it's low and it's classy.
It was always Marcel's intention to keep the 280SE as close to original styling – and the ground – as possible. There are no crazy ideas here, nor is there a wild engine swap. It's just a simple idea that's well executed. We can all learn a thing or two from this.
Paddy McGrath
Instagram: pmcgphotos
Twitter: pmcgphotos
paddy@speedhunters.com