Player's Please
Sorry to start on a negative, but I've never really been one for car shows.
Perhaps this despondent attitude stems from how stagnant I felt the UK scene had become in previous years. It seemed to me like someone somewhere had set up a one-click instant show car production line that was churning out the same new cars fitted with the same wheels and same suspension and everyone was lapping it up.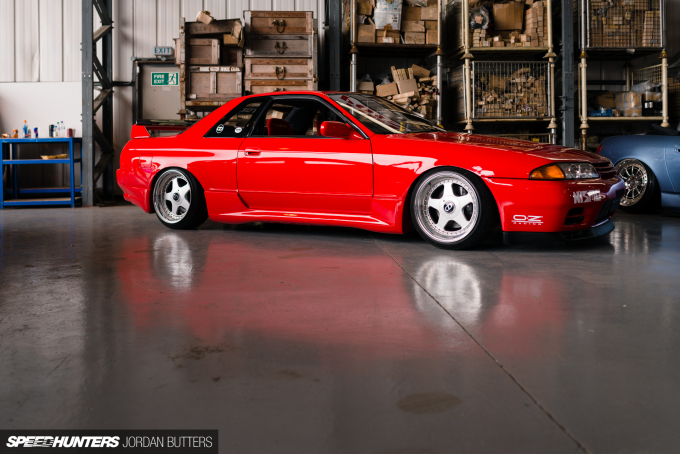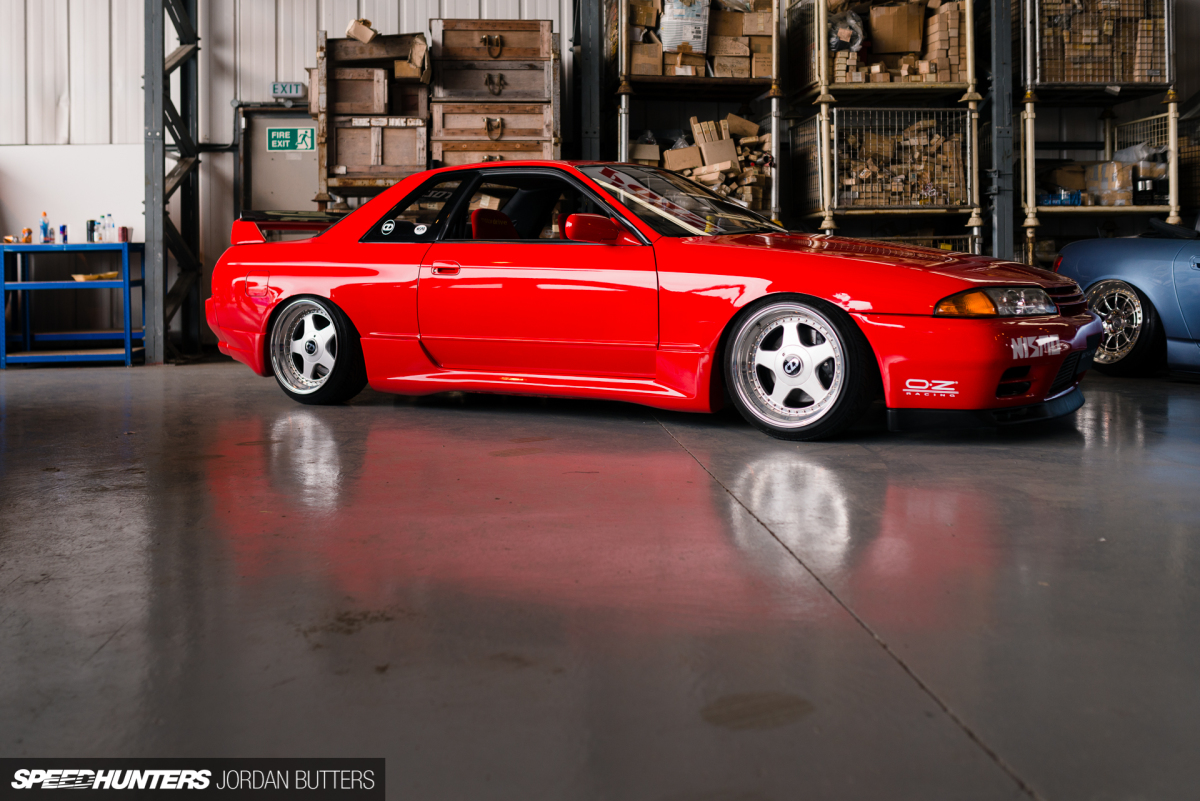 I'm not sure if that cookie-cutter production line is still rolling or not, but thankfully my opinion has changed. I've turned that frown upside down. I can't speak for the rest of the world, but I'd say that car culture here in the UK is actually in a pretty damn good place right now.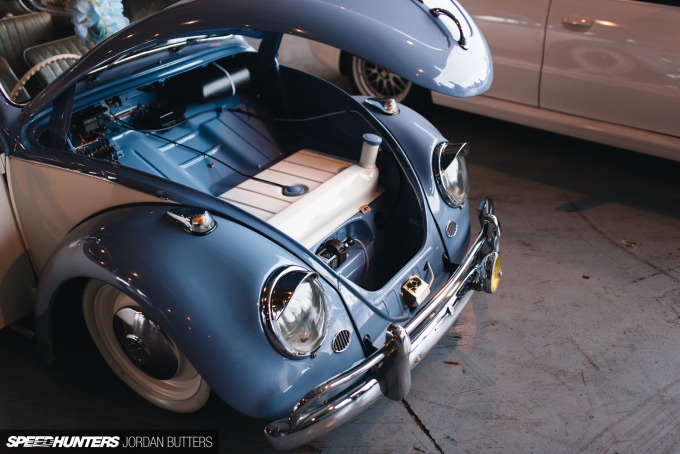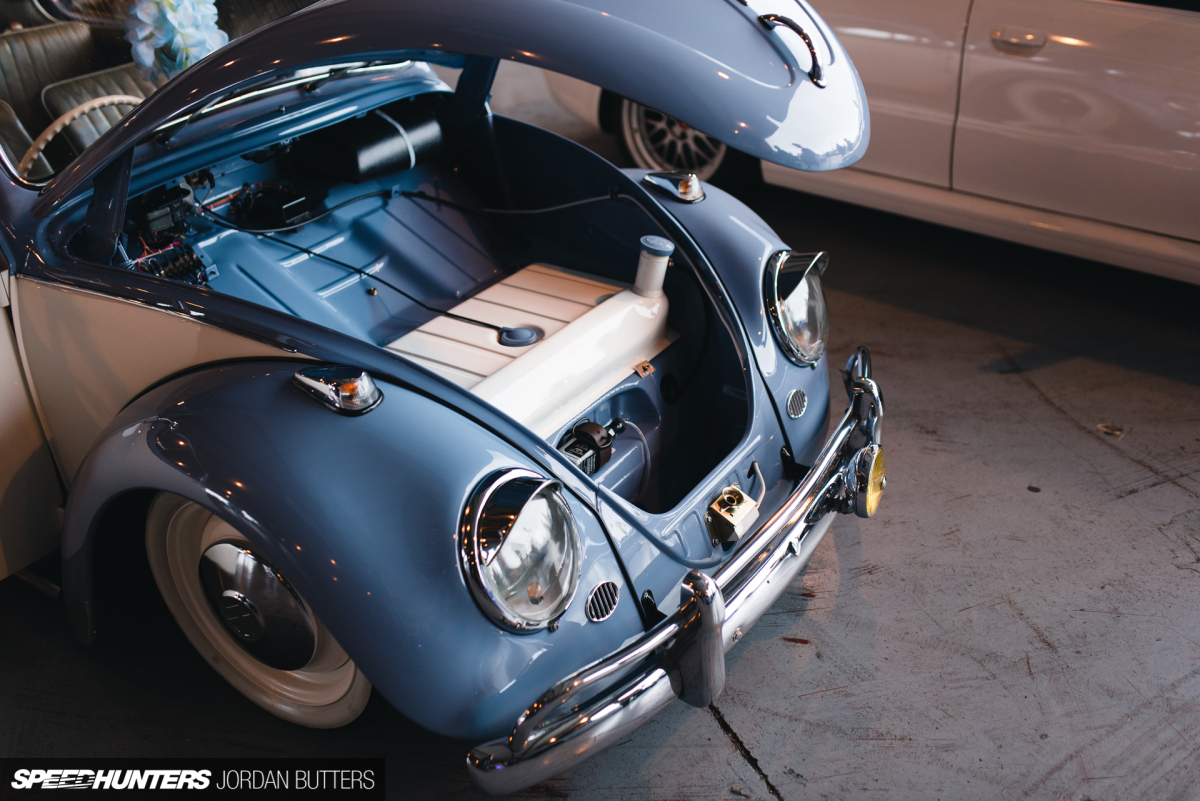 Obviously, that's just one man's opinion, but it was one that I assured myself of during the annual Players Show at North Weald airfield in Essex last weekend. Now celebrating its tenth birthday, Players has a steadfast reputation for carefully selecting the most complete and cohesive collection of cars that you'll find on this small island of ours, to present to visitors.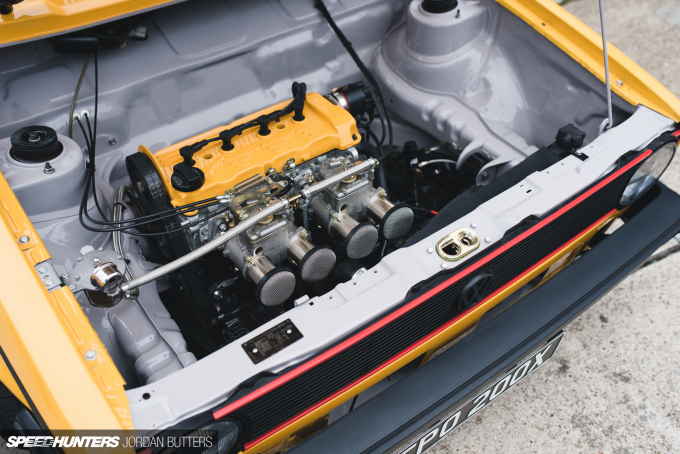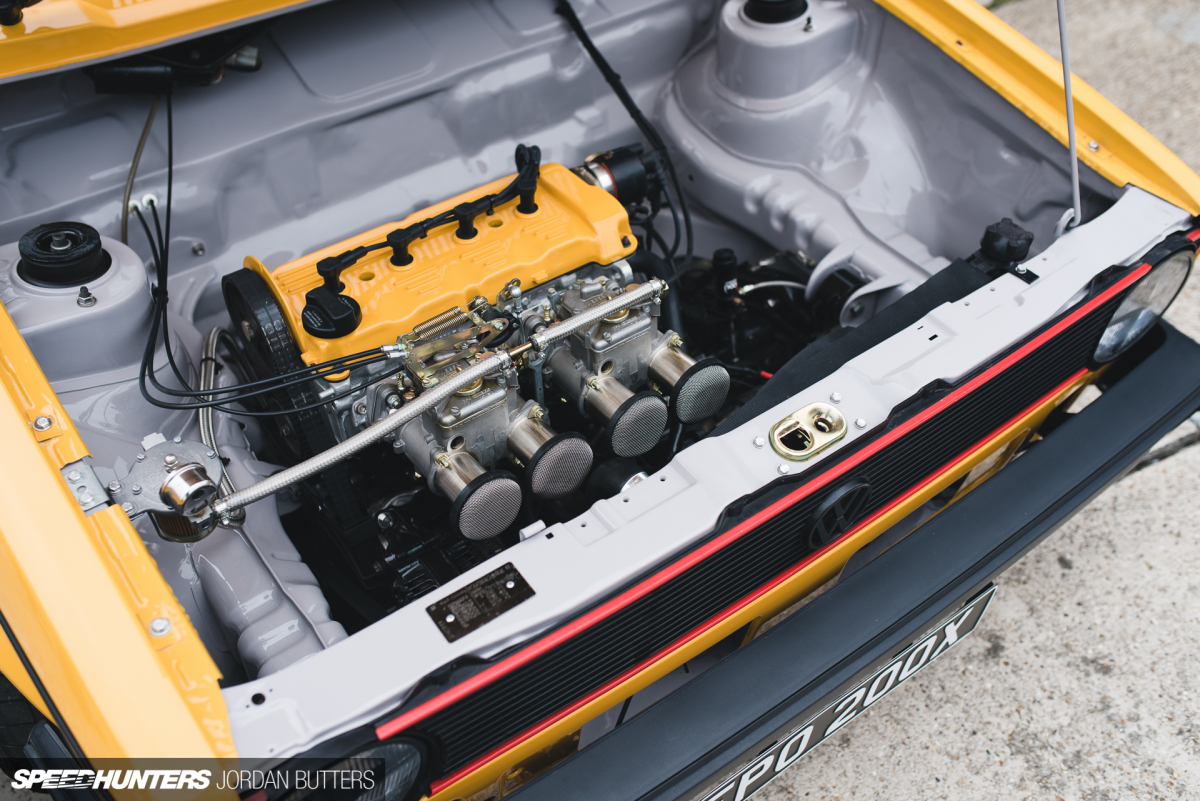 It's been five whole years since I last visited the show, and although the venue remains the same, the calibre of vehicles present has somehow improved. The bar was set pretty high last time, from what I remember.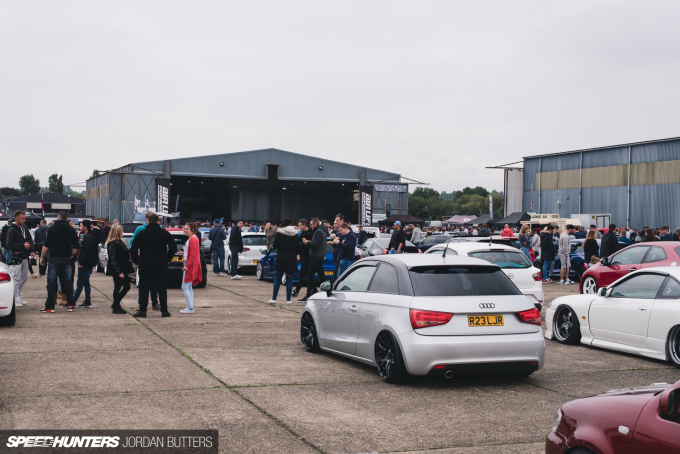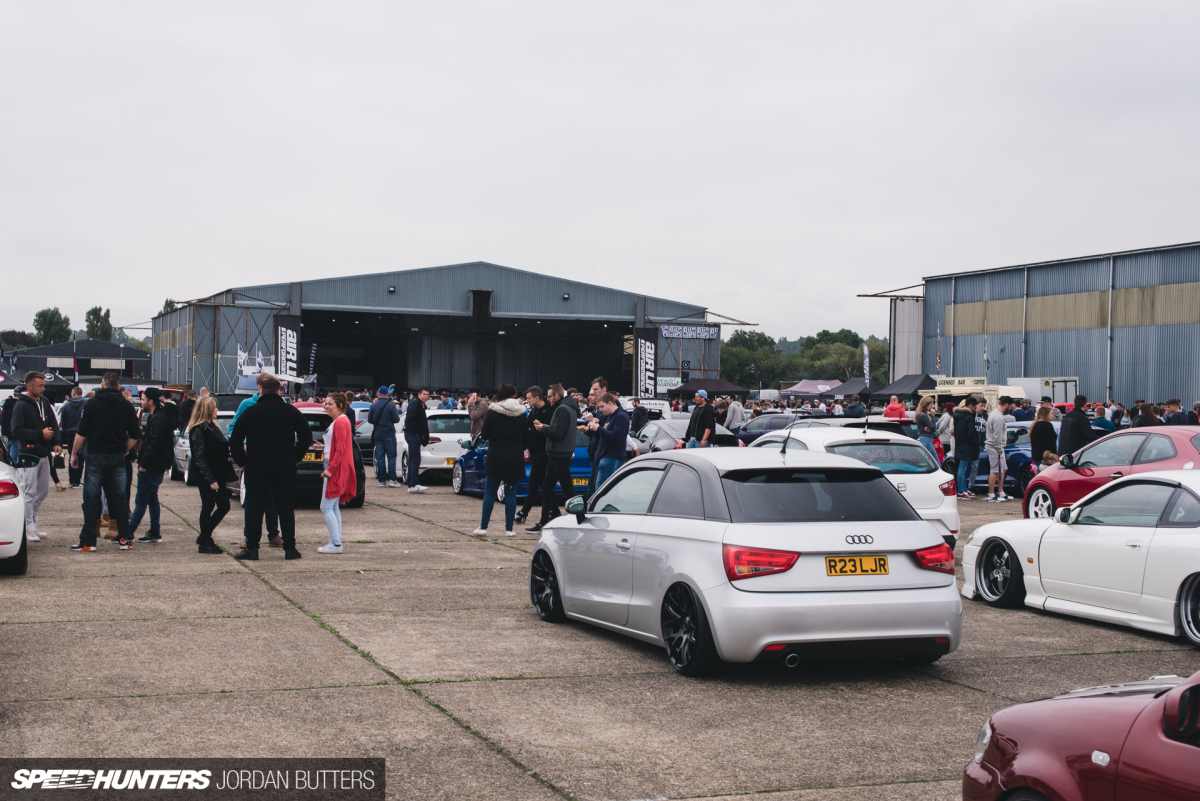 The scale of Players has definitely increased since I was last here, now commandeering two large aircraft hangars, alongside an expanse of concrete and grass. I wonder how long it'll be before the show outgrows this great location?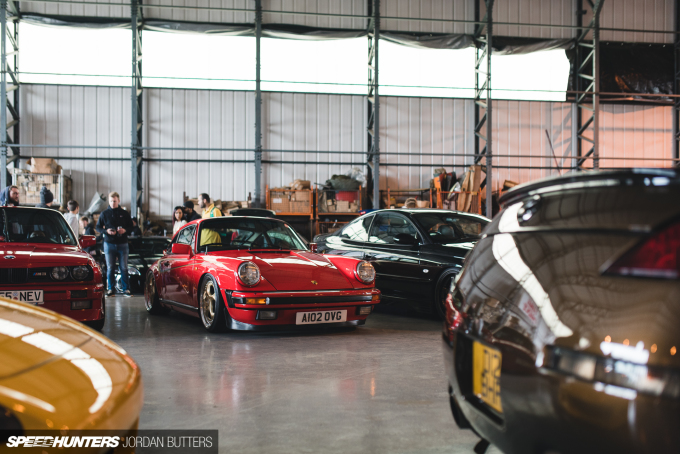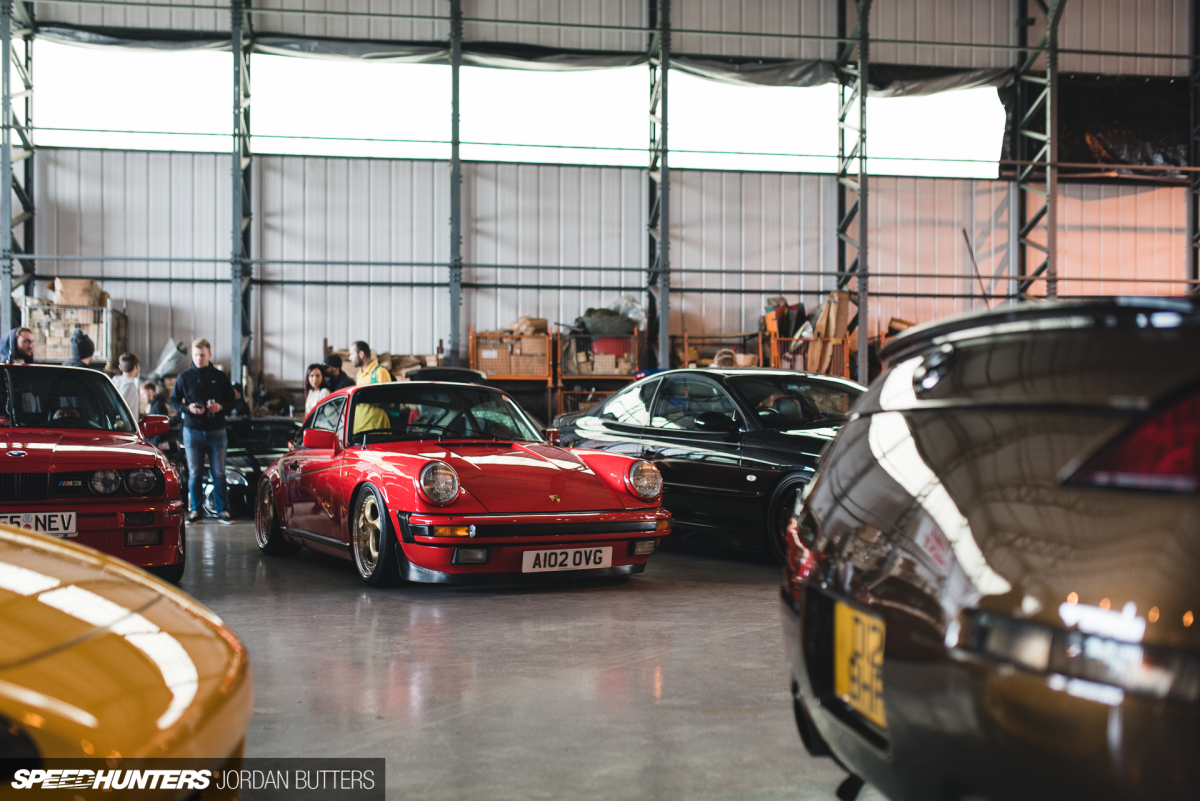 The thing is, despite the increased number of cars on show, the level of quality hasn't dipped one bit. As has become the trend with shows nowadays, there are different tiers assigned to Players applicants which dictate where you get to display your pride and joy. The cars deemed the most interesting are granted a prime position between the two hangars, with the next selection given one of the limited places inside a hangar and the third tier displaying on the concrete outside.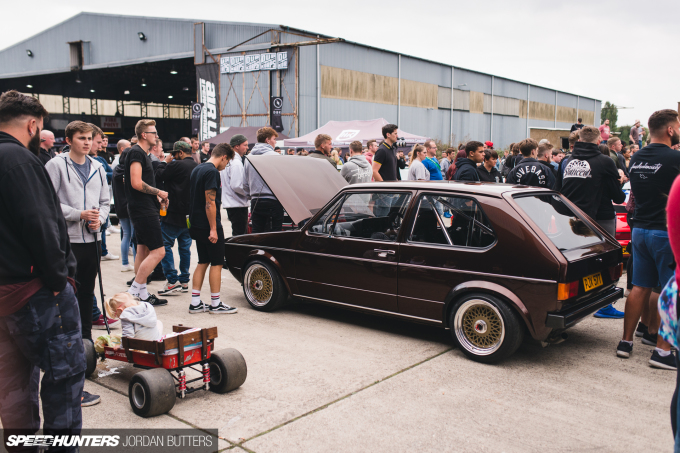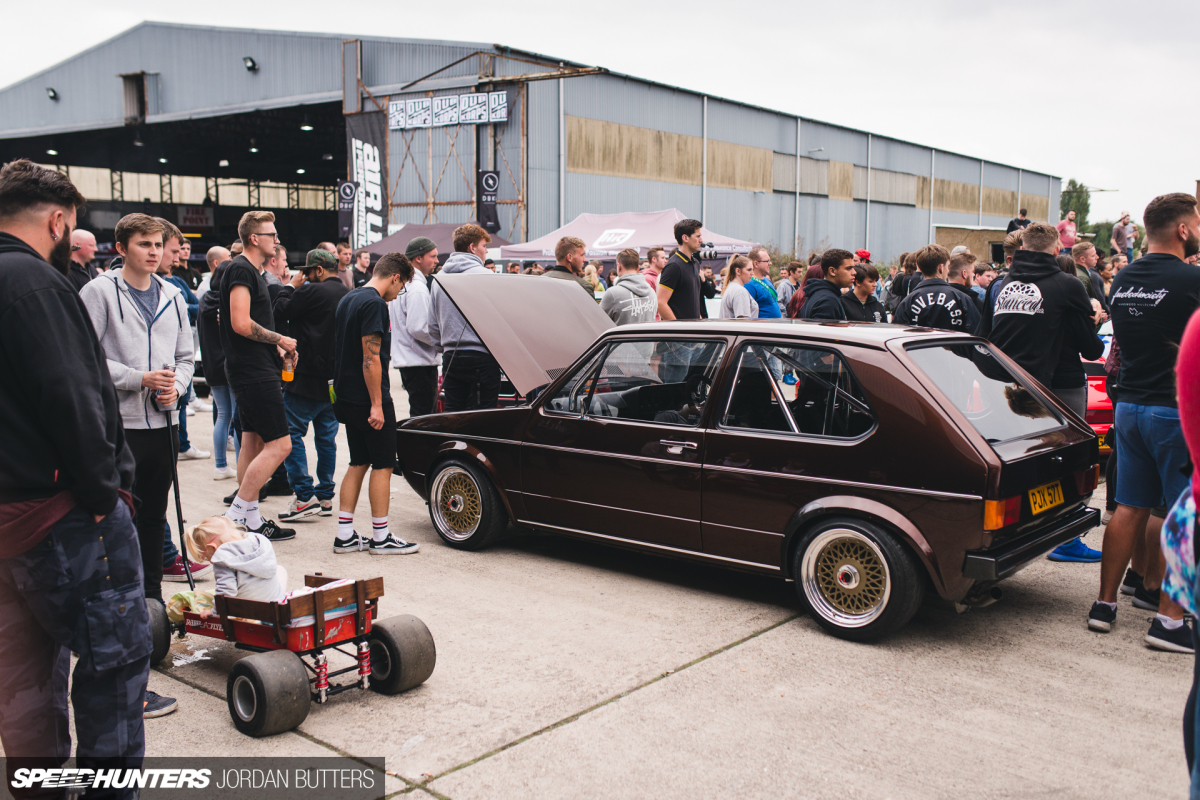 A similar formula is employed for its sister show, Players Classic at Goodwood, and organisers Jay McToldridge and Carl Taylor seem to have the knack when it comes to picking just the right selection of cars to keep you interested throughout the day.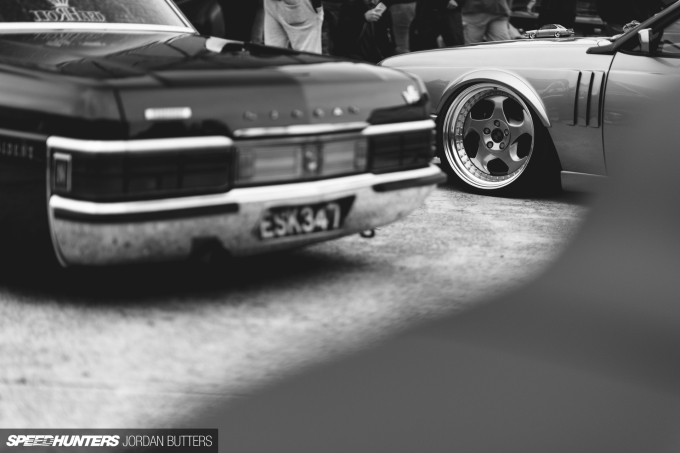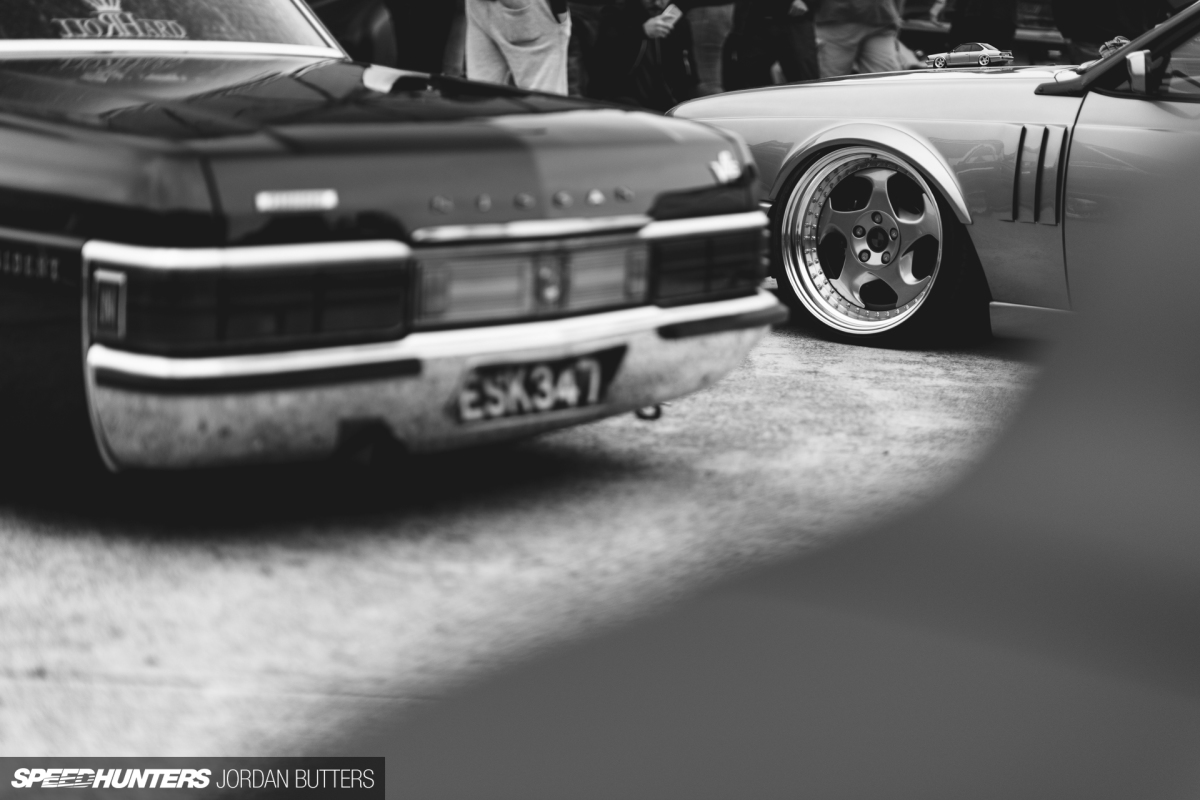 The problem is, the quality and diversity of cars on show is so prominent at Players, that it's quite easy to become blasé about what you're seeing. You can easily walk straight past a build that would absolutely steal the show anywhere else, just because something more tantalising, unique or straight-up bonkers has caught your eye a bit further along.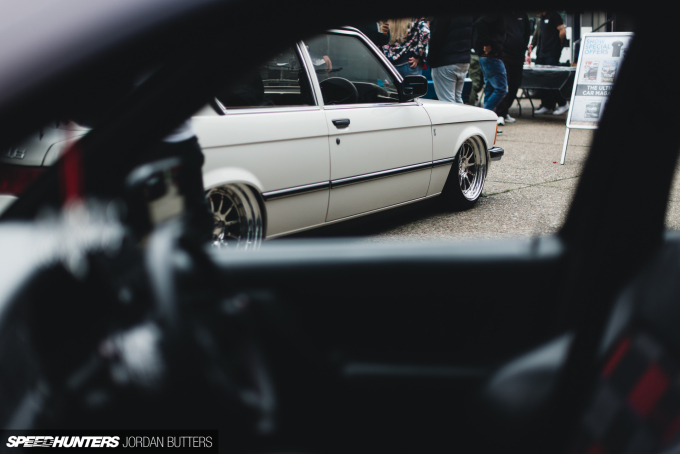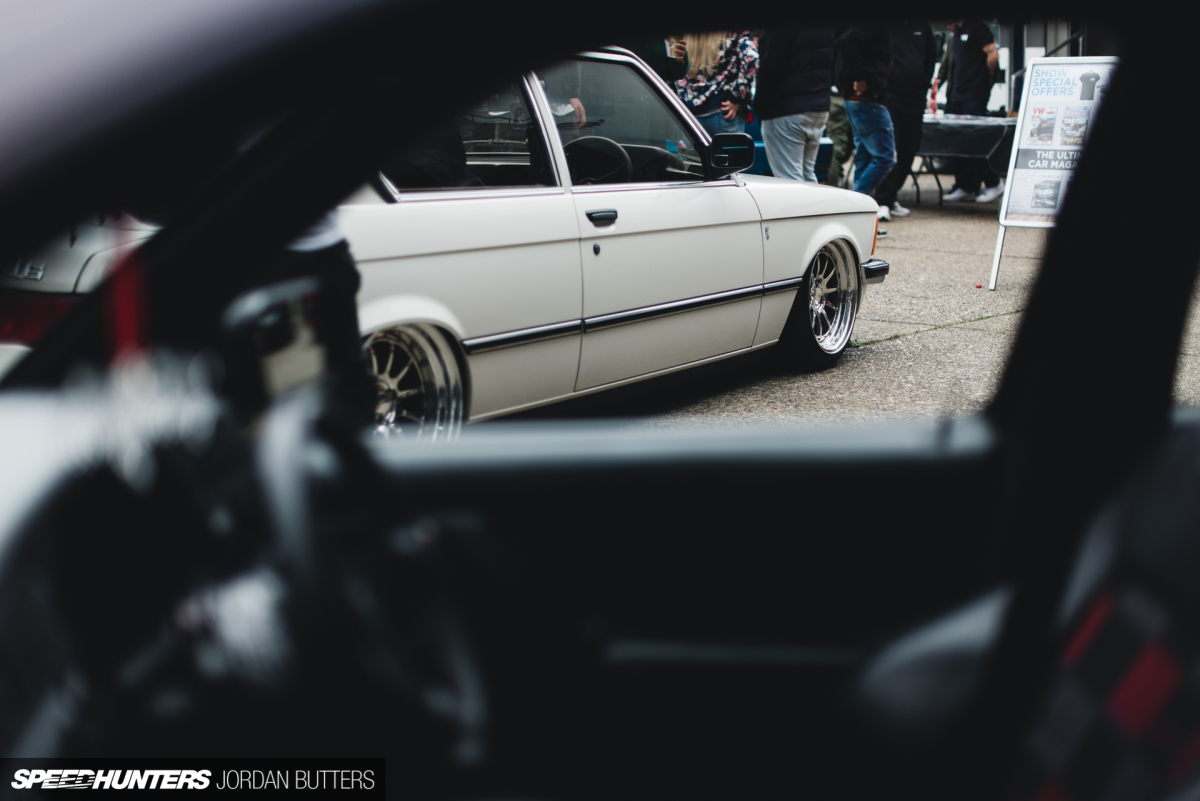 To appreciate Players properly you need to slow it down and realise that you're not going to take in everything. But then I guess that just gives you an excuse to try again next year, right?
We're All Different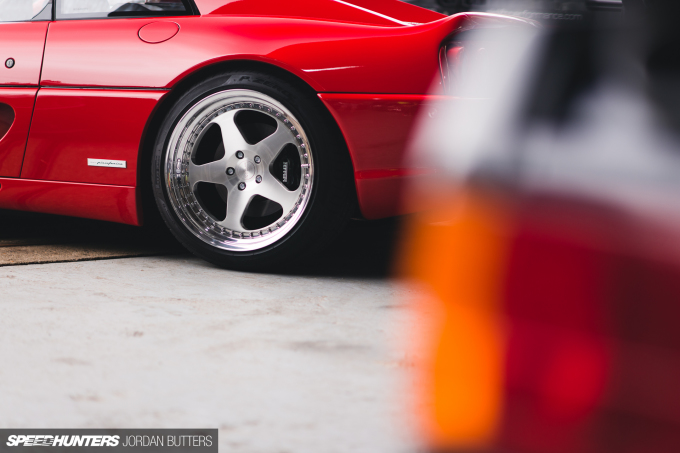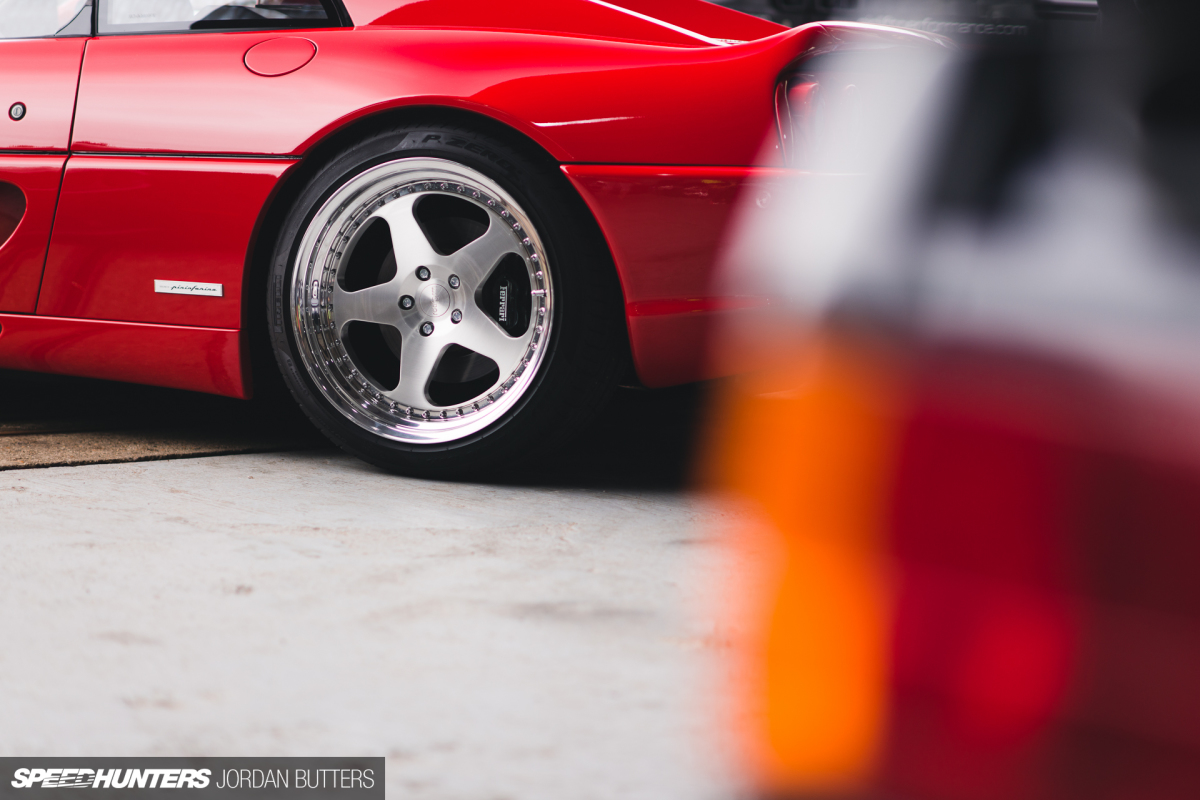 While I can see the appeal of niche or single marque/genre events that take place up and down the country throughout the show season, it's diversity that really floats my boat.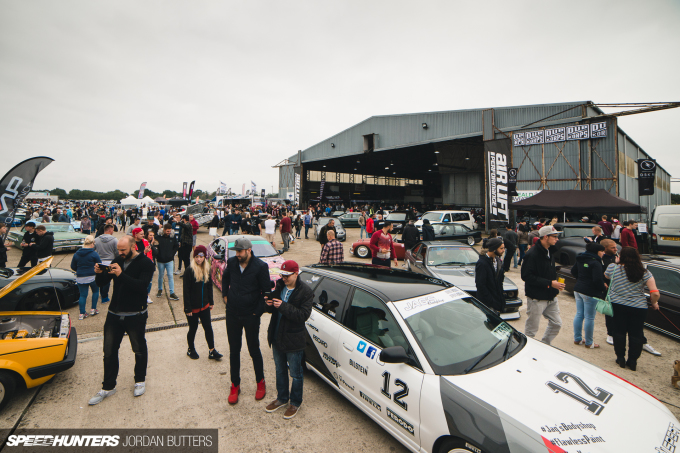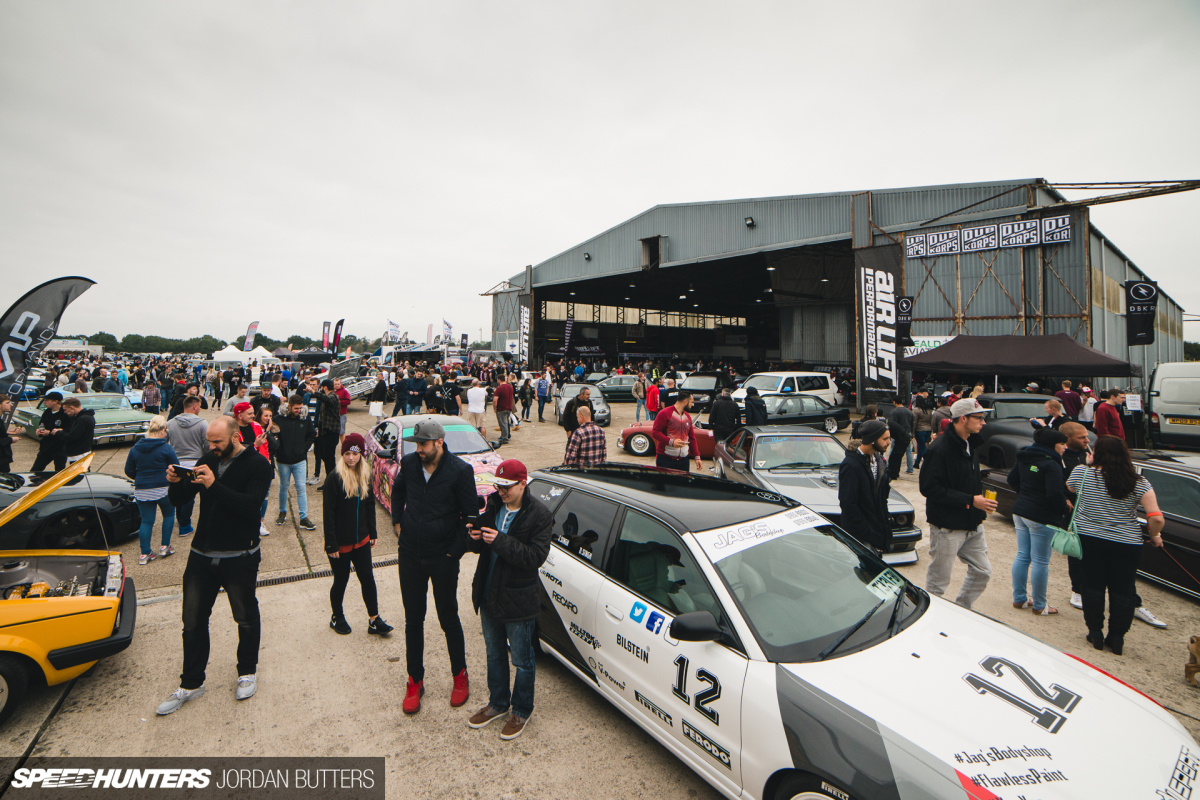 At Players, I could turn on the spot and the closest cars to me were a concours-quality classic VW Beetle, a Chevy-engined twin turbo E30, a drift-style 180SX, a pair of new model Audis dropped to the floor on air suspension and a caged Mk1 Ford Escort. Try finding a mix as eclectic anywhere else.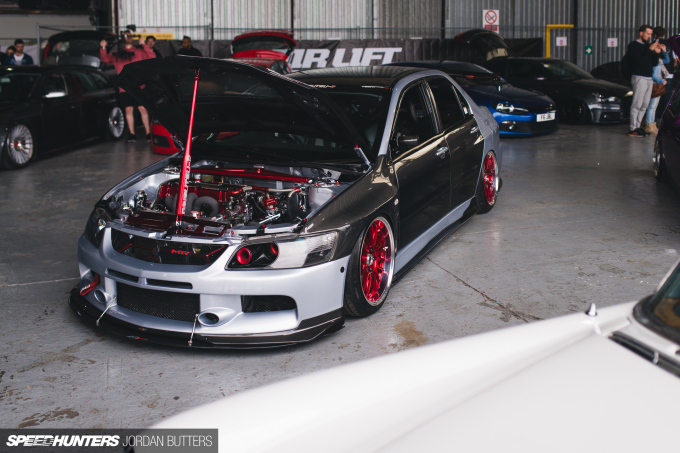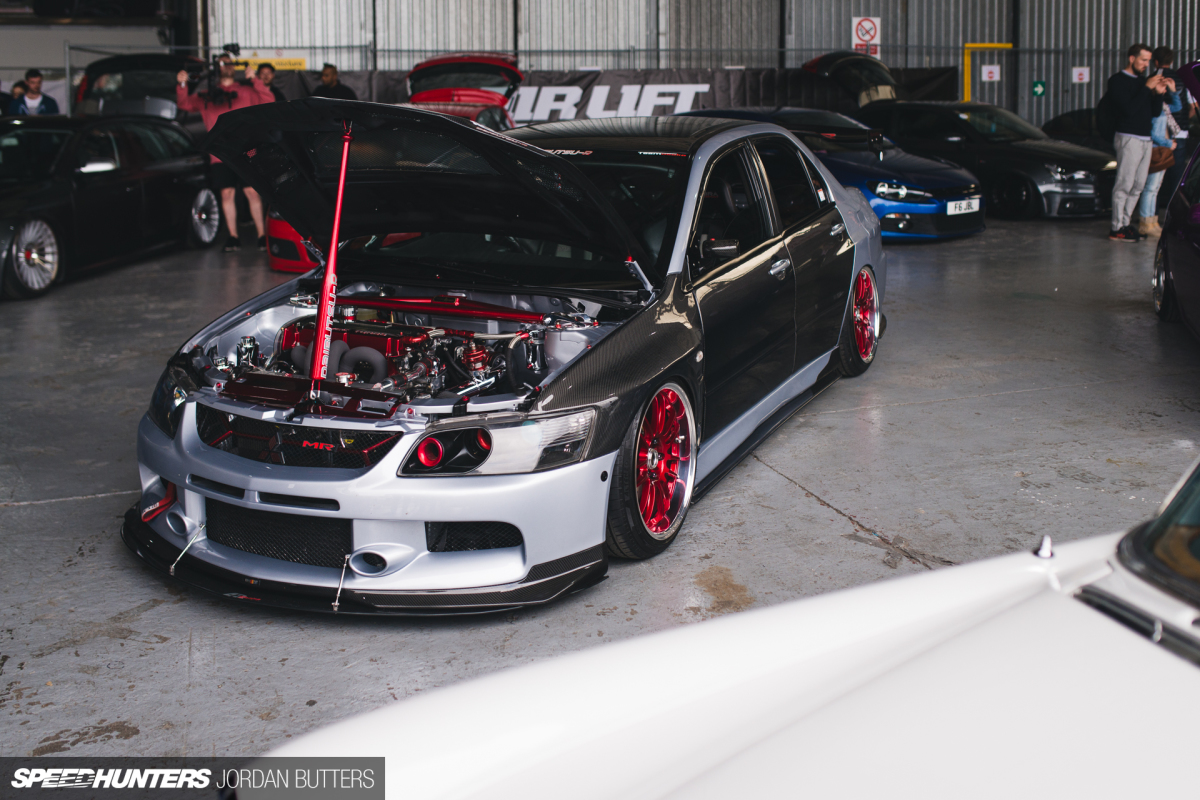 Rather than segregate the displays into genres or clubs, the seemingly random layout of vehicles encourages you to explore builds that you otherwise might have skimmed over, simply because they sat in a part of the show that didn't particularly interest you.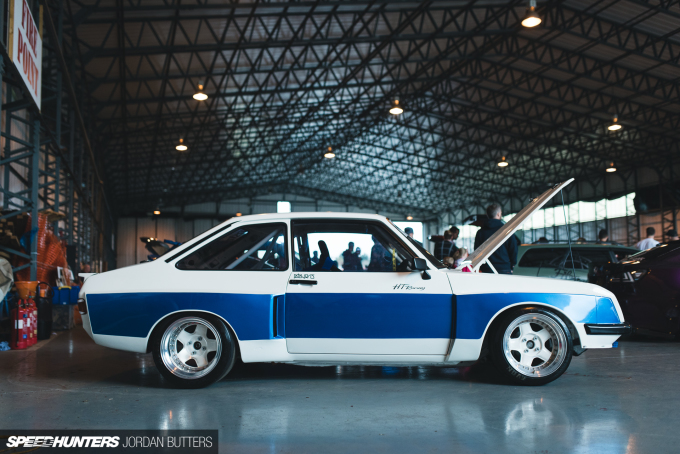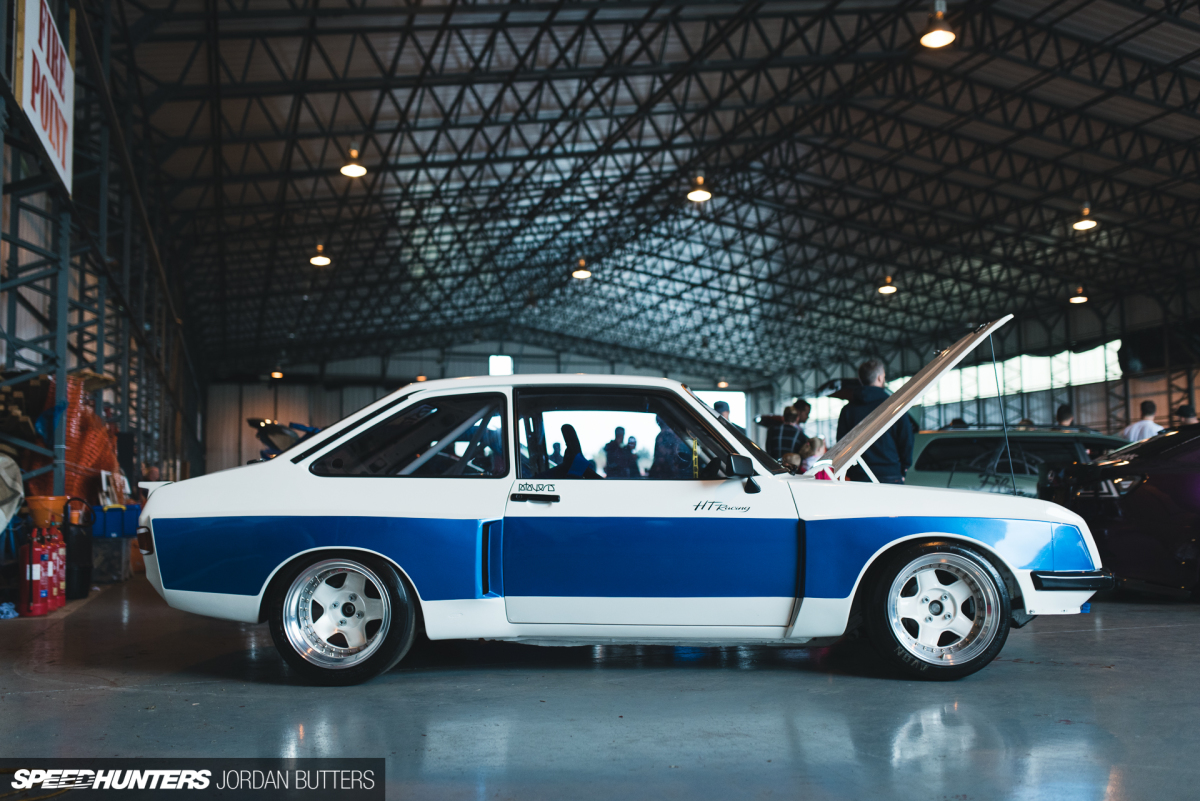 It also gave you a sense of discovery; I must've walked past this spot three or four times before I glimpsed Jamie Gough's MkII Ford Escort RS2000 tucked away in the corner of the hangar. We've featured this car before on Speedhunters, but it was great to get to explore it myself in person.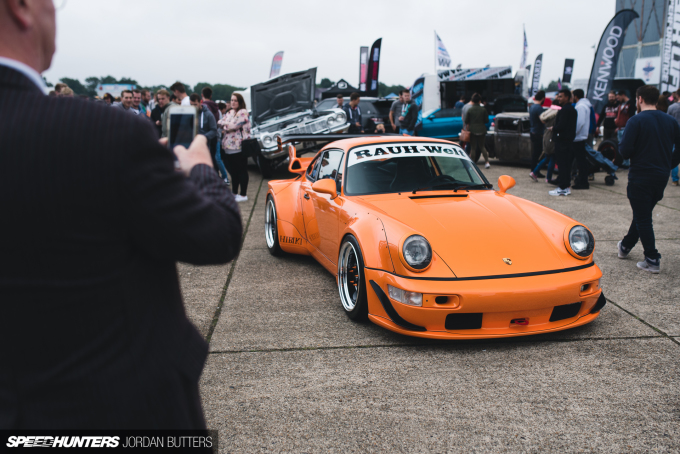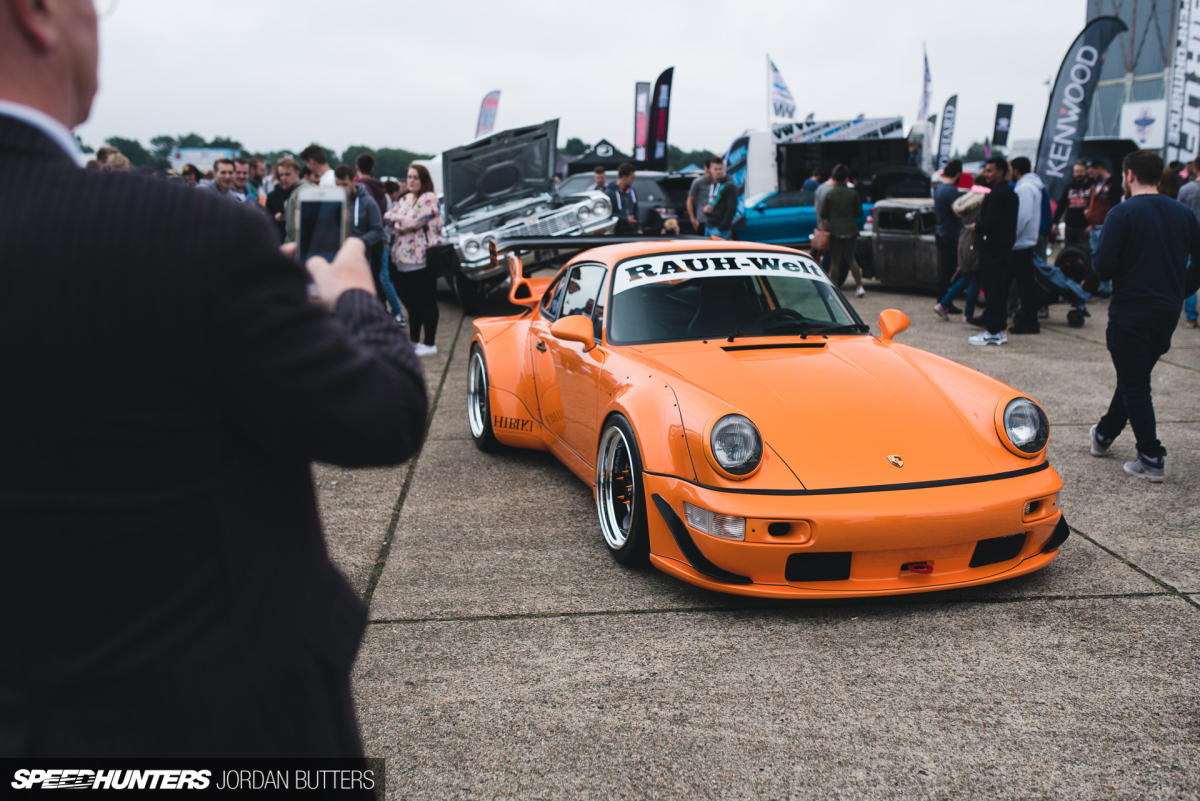 Outside, Nakai-san's latest creation was casting a bright orange glow over the surrounding area. Named Hibiki (Google tells me this is a Japanese whisky), the car was only finished this week.
Could this be the brightest RWB build to date? Sadly it disappeared from the show before I could have a proper poke around and found out what had been done to the engine. What are your first impressions?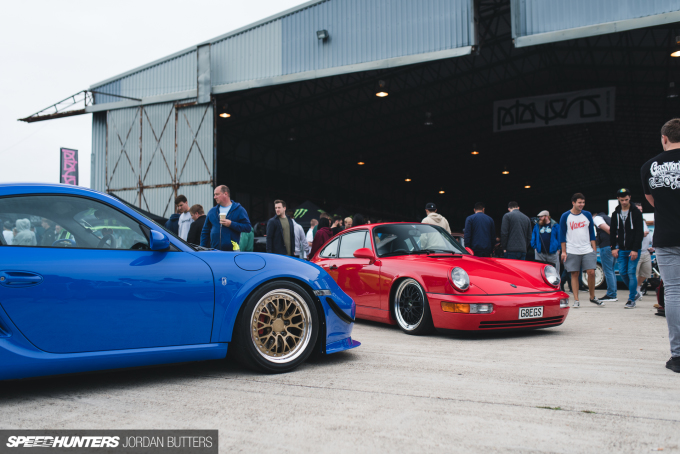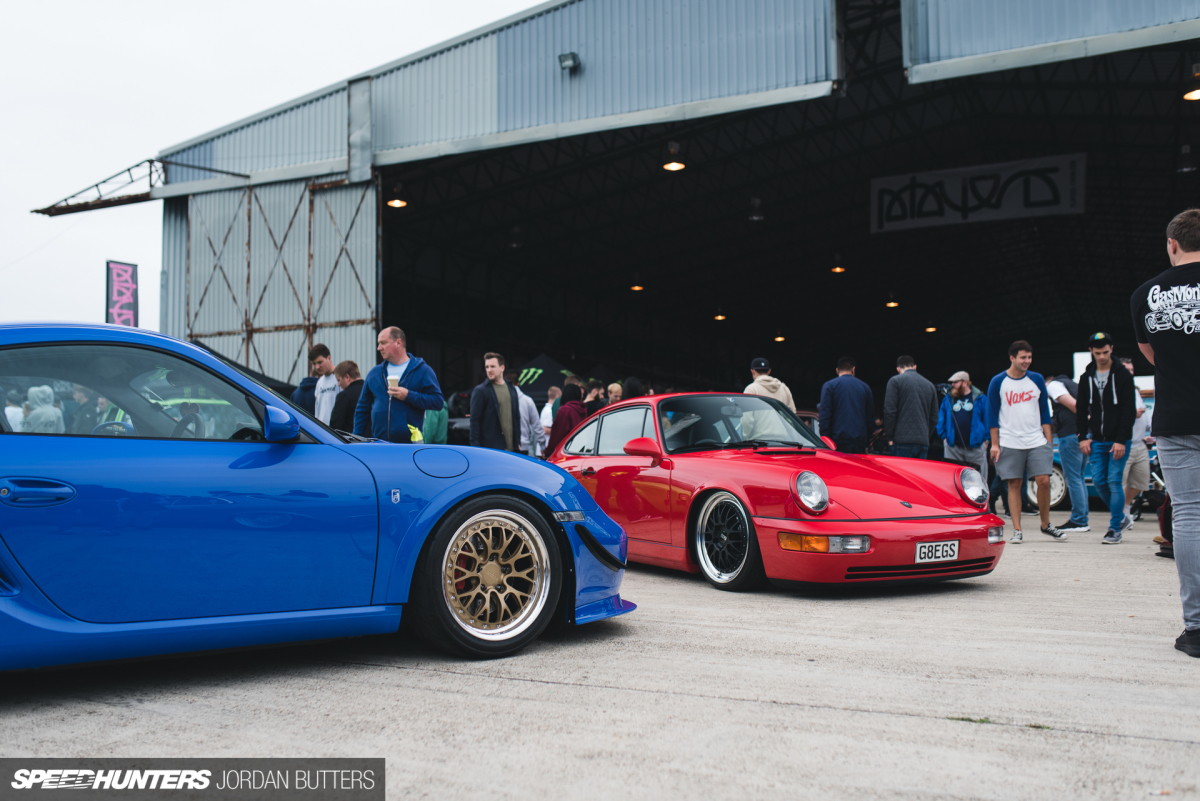 On the more subtle side of all things Porsche, Greg Howell's gorgeous red 964 on BBS wheels was turning heads as always. This thing is immaculate, which is no real surprise given that Greg is a highly regarded car painter by trade. The increasing popularity (and price) of classic Porsches continues to haunt me. Pre-Porsche bubble I was once inches away from buying a red Carrera 2 964 at what would now be a bargain price, but stupidly decided against it at the last minute. I'm kicking myself every day.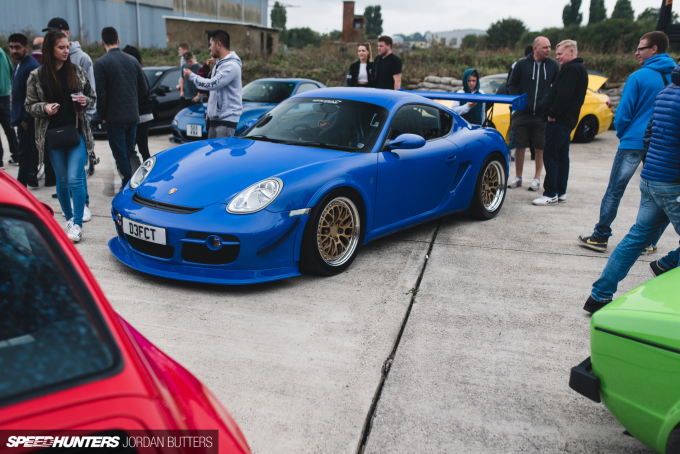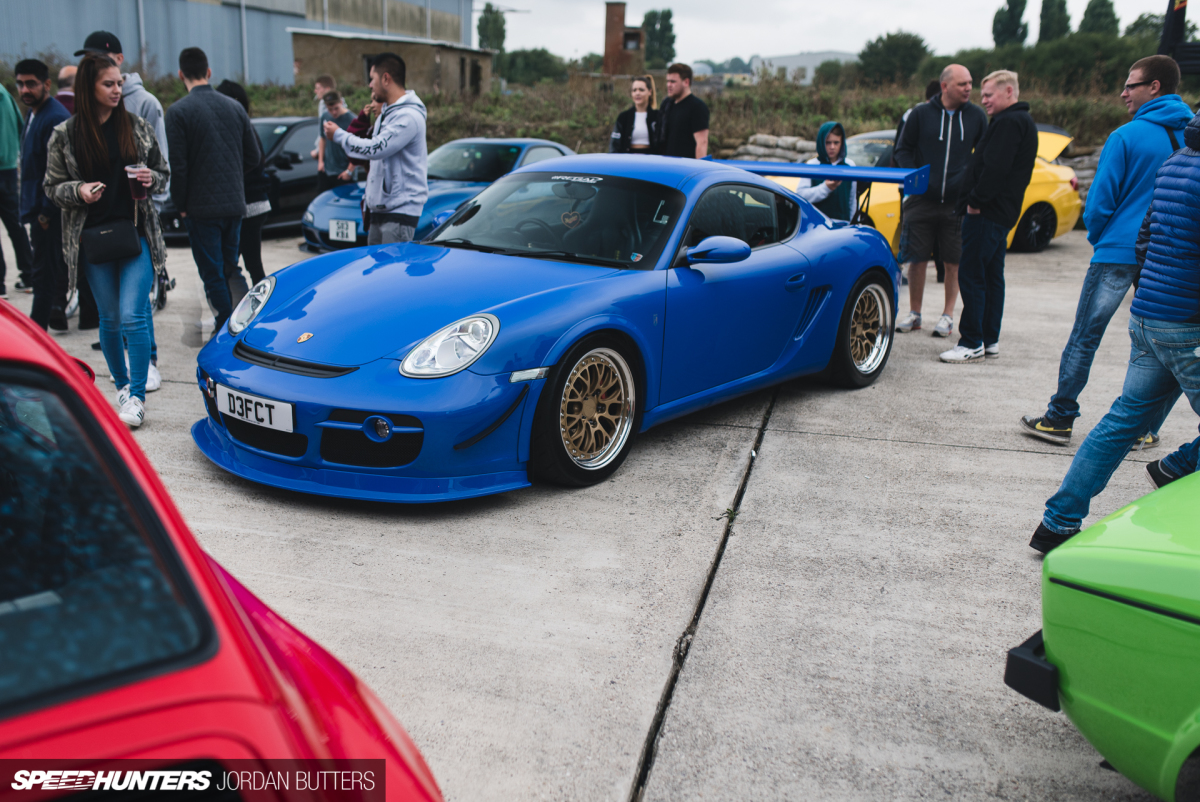 Ryan Stewart's Porsche Cayman has undergone some big changes since we last showed you a glimpse of it, including a fresh paint job. We've more on the story of Ryan's build to come…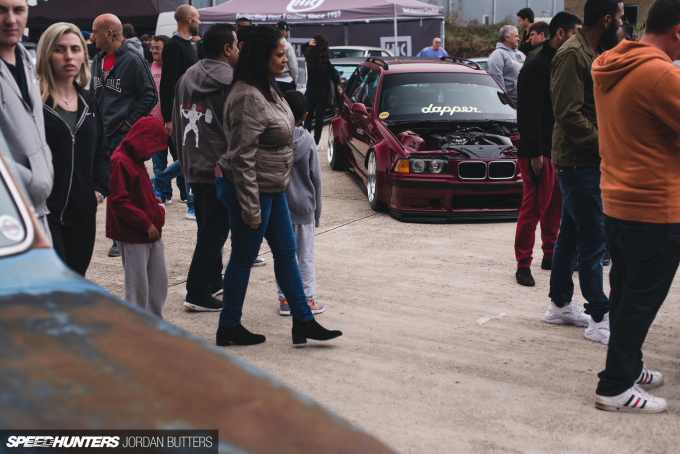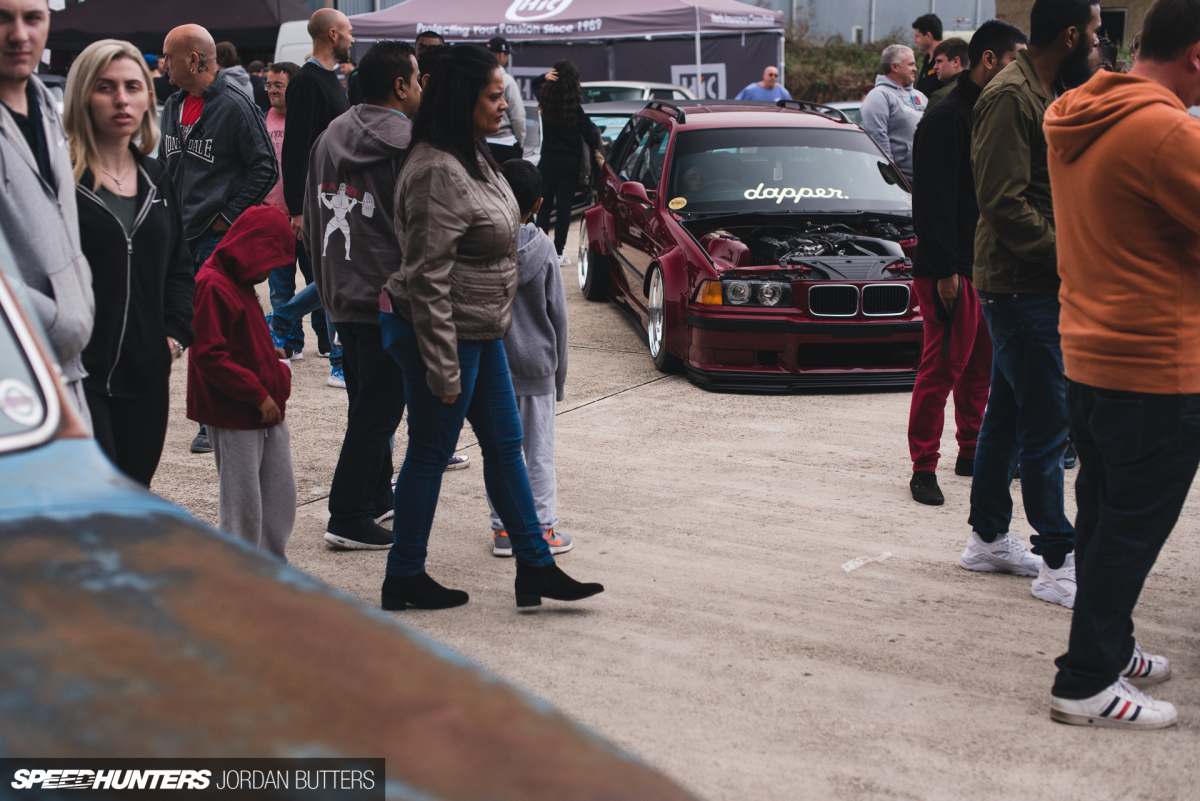 This E36 touring certainly made a bold statement too with its eclectic mix of styles and influences. The riveted overfenders, huge rear wing and race-style diffuser screamed JDM-inspired track machine, while the dished OEM-style three-piece wheels with gold details told of a more VIP/show influence. Either way, it packed an M3 lump under the bonnet so had the power to back up its looks. I just wonder how you still get the dog in the boot with that wing?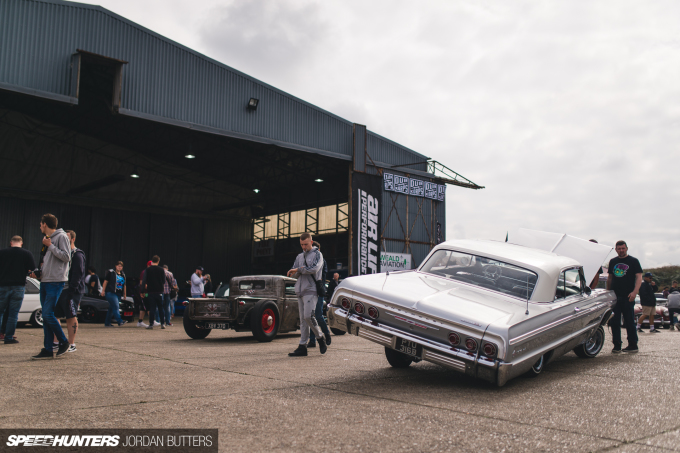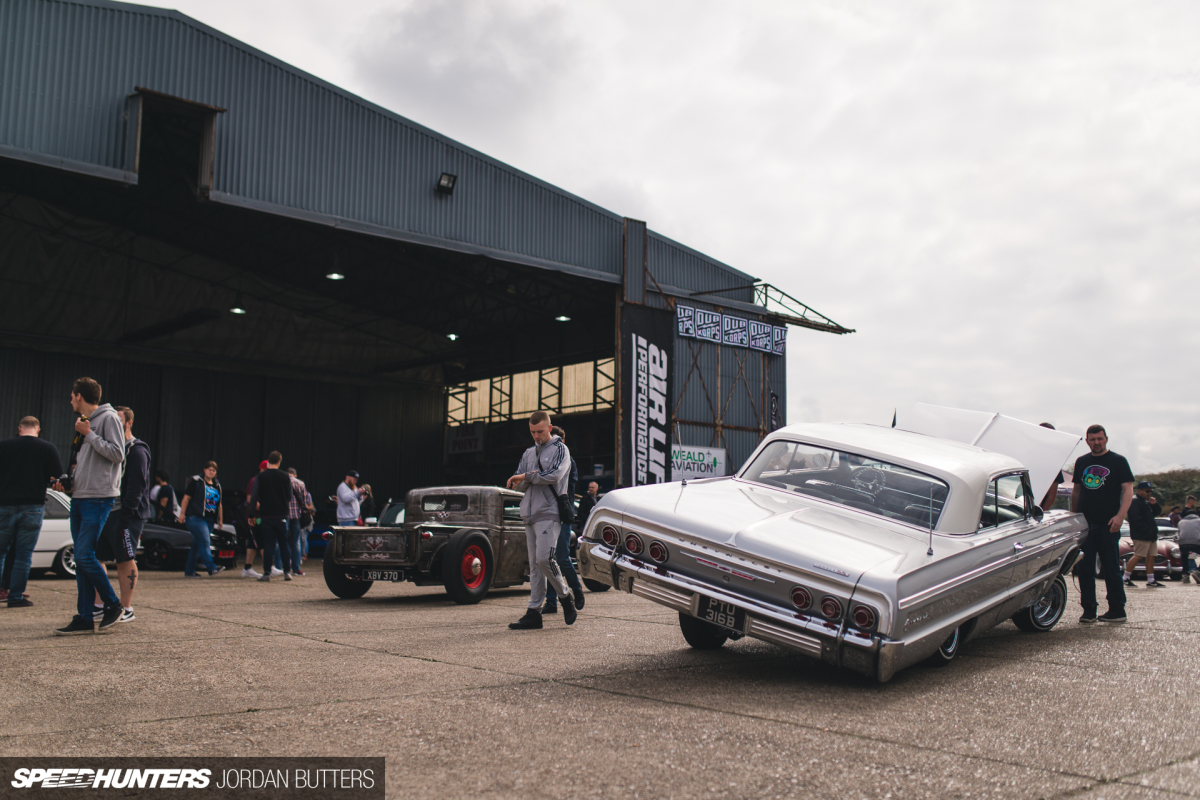 There was a gaggle of huge American machines to admire nearby too, and this Chevy Impala SS jacked up on hydraulics was a popular attraction with pretty much everyone I spoke to. We don't get much of this sort of thing in the UK at all, making it all the more special.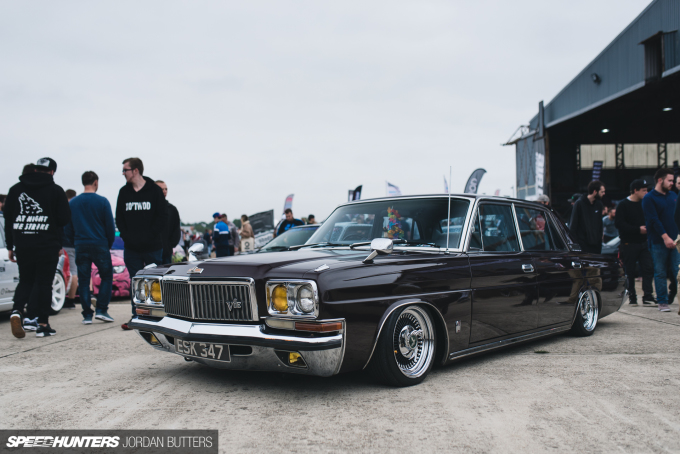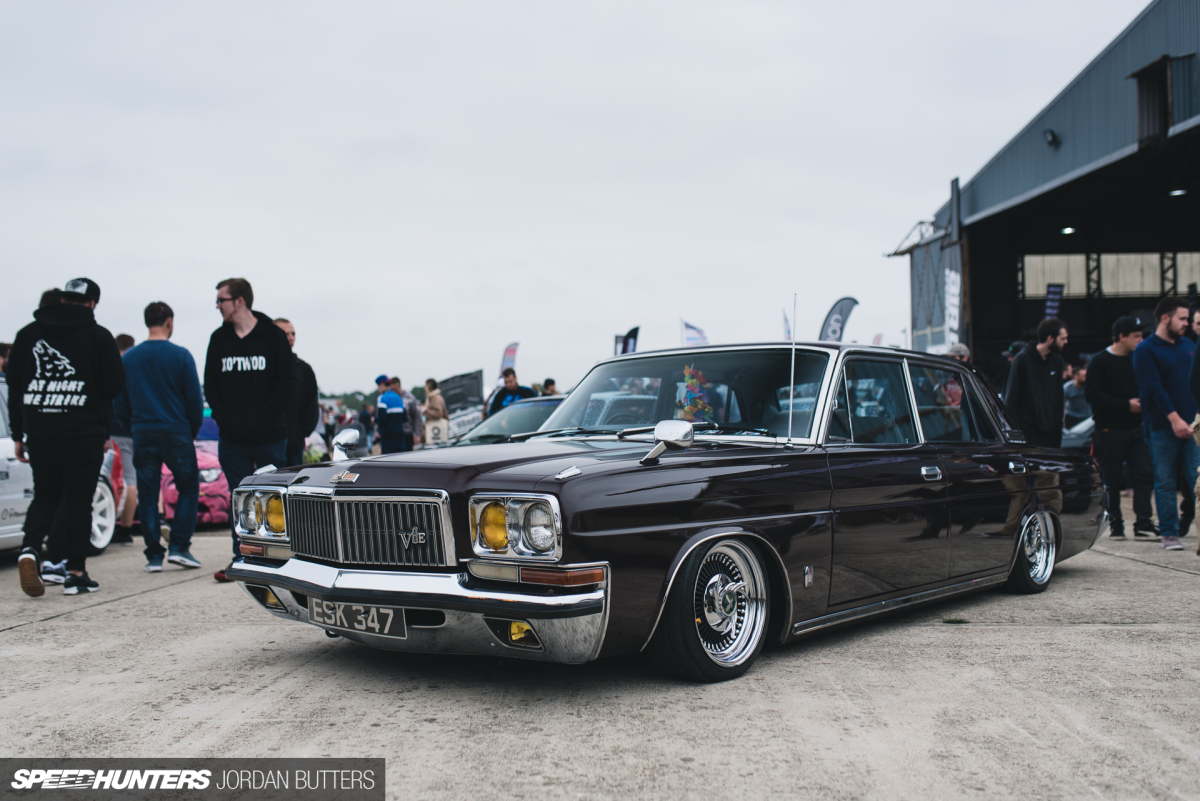 Another juiced lowrider was parked casually nearby; this is surely the only Nissan President in the UK?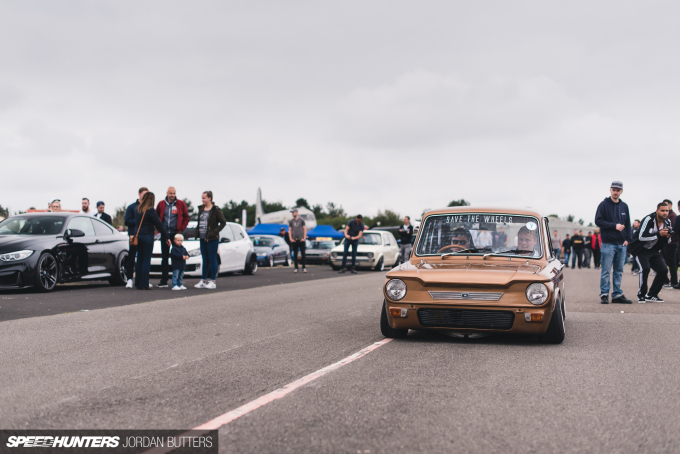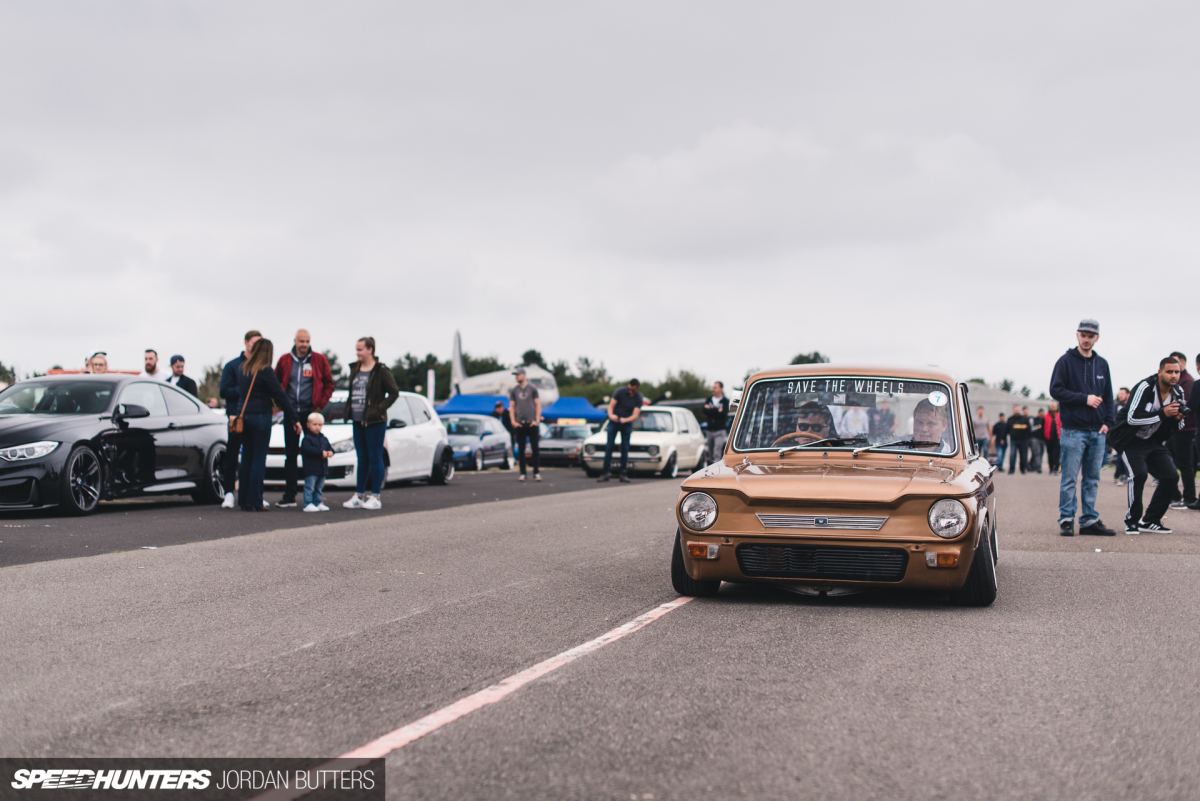 At the other end of the size scale I was lucky enough to spot this diminutive Hillman Imp roll by, skimming the tarmac as it went. I say lucky because these things really are tiny. I'd love to see one of these on the roads in the US – it'd look hilarious!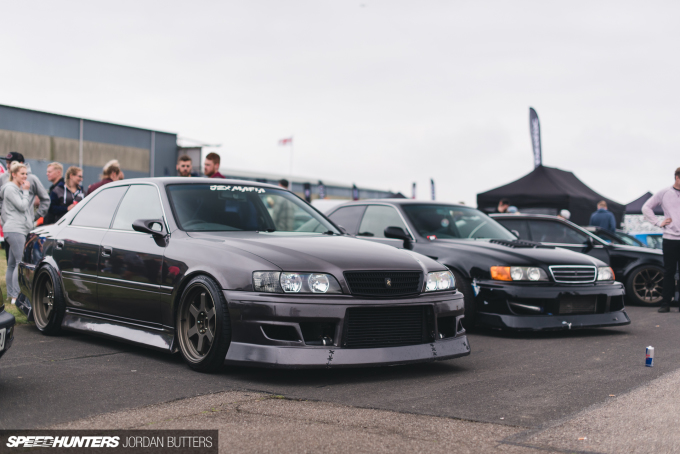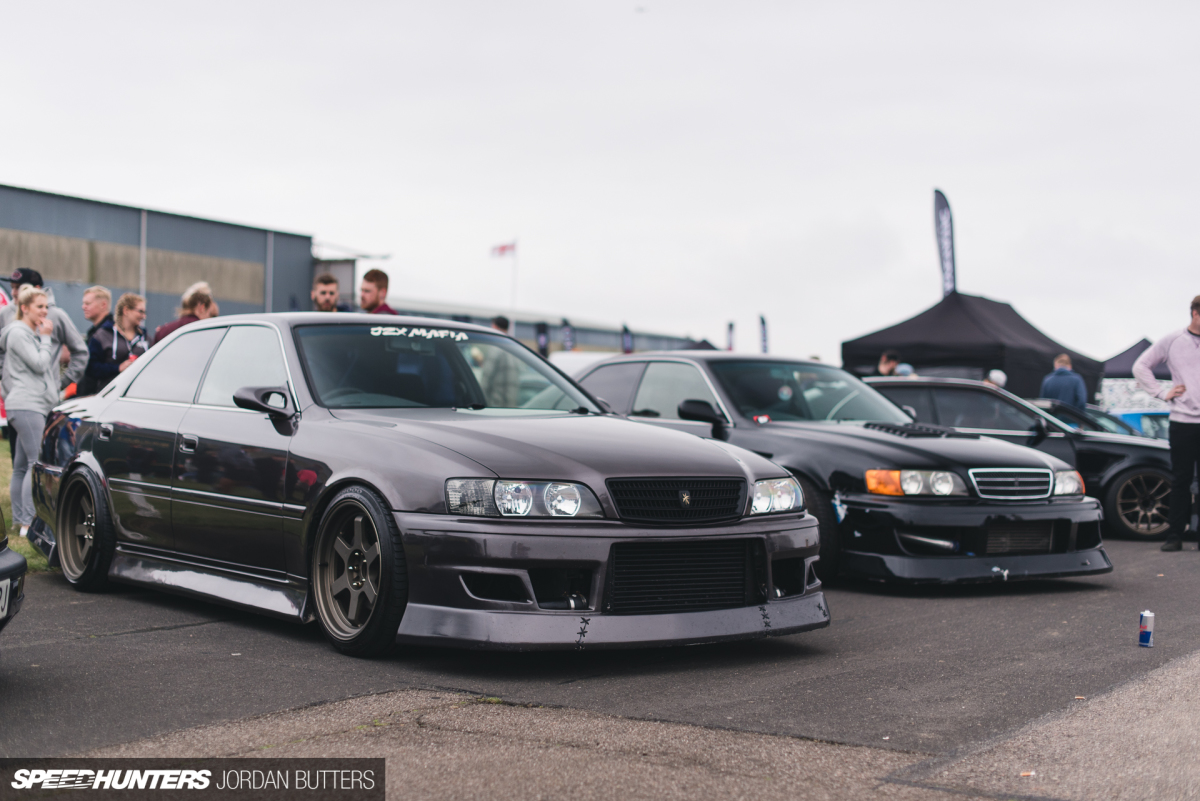 Not far away sat a trio of Toyota Chasers. I've got a real affinity for these cars; they're highly tuneable, reasonably practical and with a host of aftermarket support too. Not to mention that they're ageing gracefully too.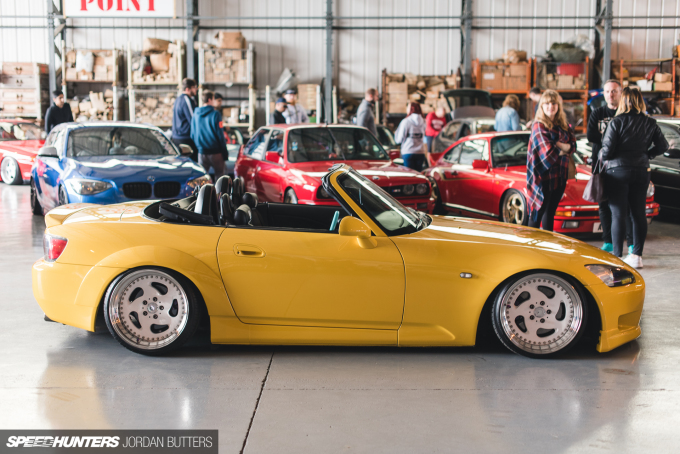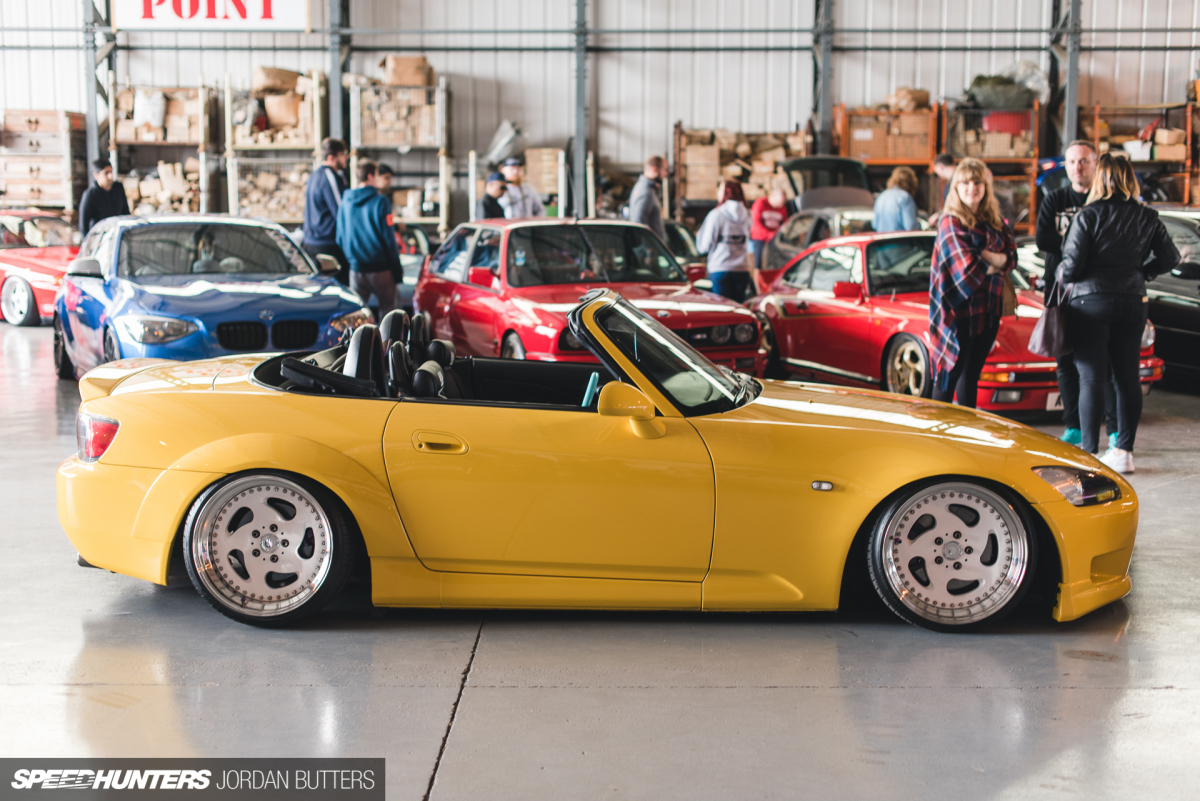 You knew it was coming, didn't you? A show report from myself without featuring an S2000 is like Dino foregoing the chance to show you an R34 GT-R, or Paddy walking straight past an old Ford. I guess we all have our own biases! This was one of the few S2000s on static suspension; dropped low over a set of Schmidt Revolution Tracer Tech 2 split rims there's not much more needed to make the little Honda look good. Although I'm not 100 per cent convinced on the lines of the rear overfenders…
Old's Cool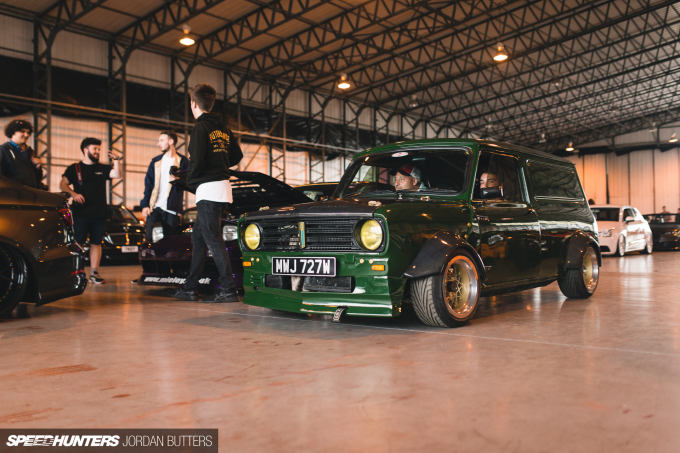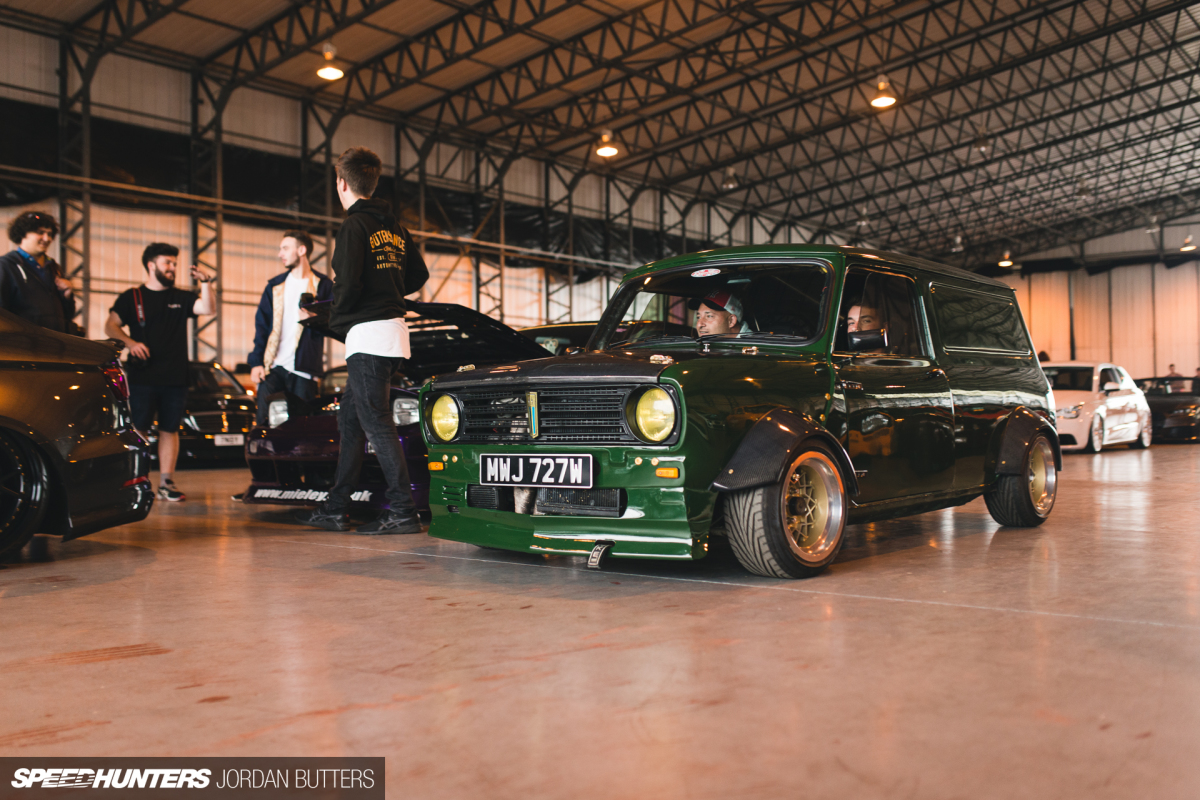 Despite the diversity of the display at Players, it was easy to identify one key trend: classics are very much in fashion in UK car culture right now.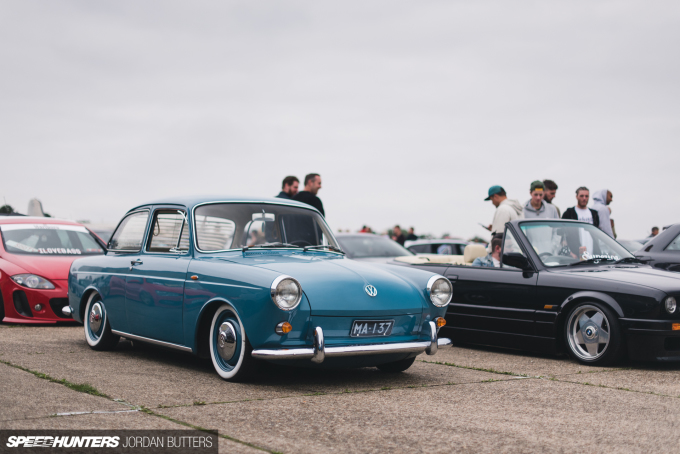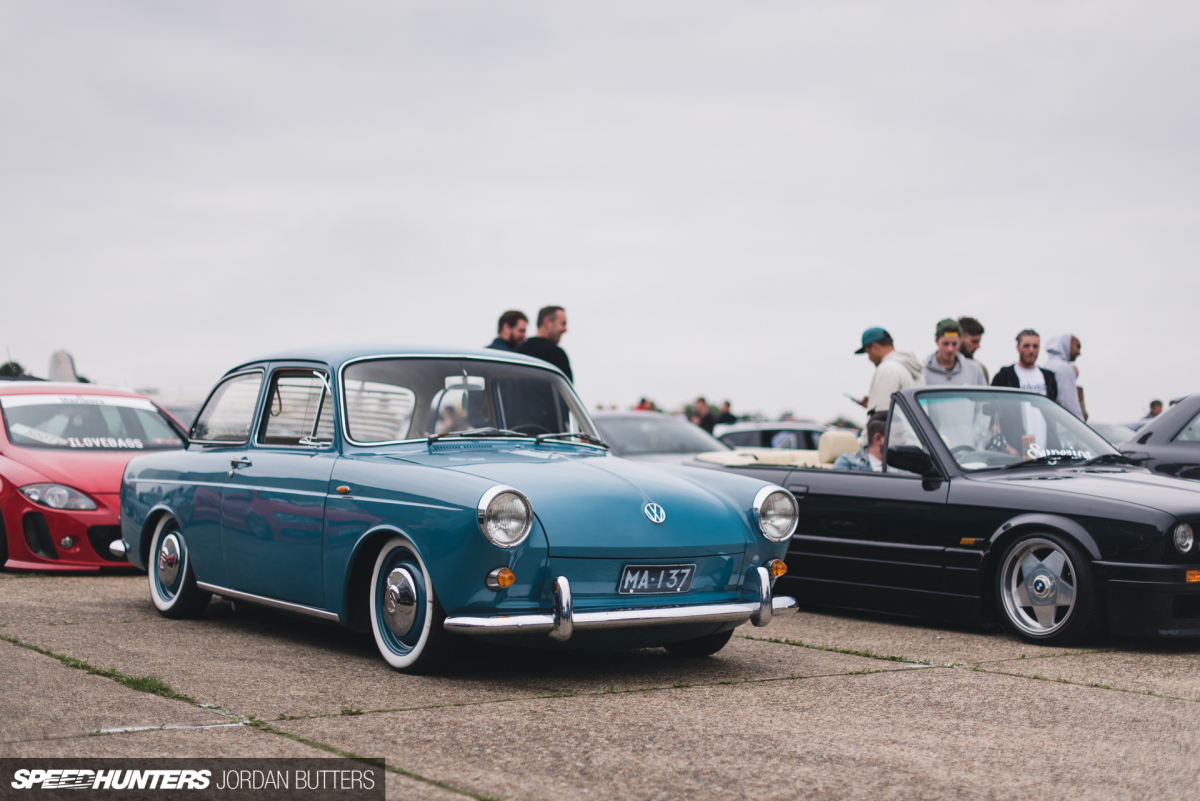 Things have a habit of coming around full circle, and from track-inspired '90s hot hatches to tastefully-executed classic VWs, Mercedes, Audis and BMWs, you have to agree that there's a certain charm attached to older cars.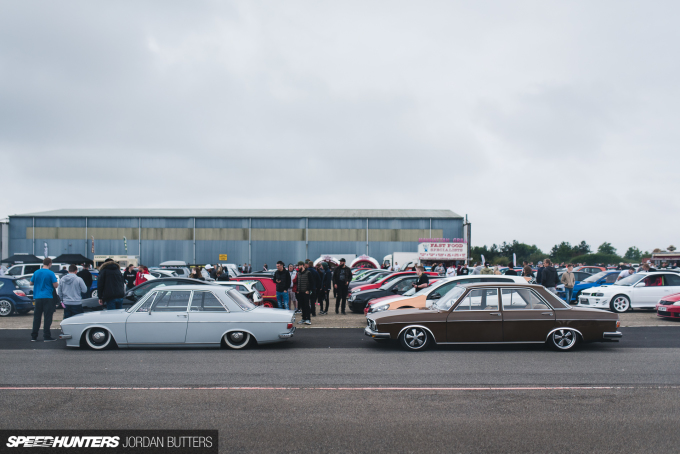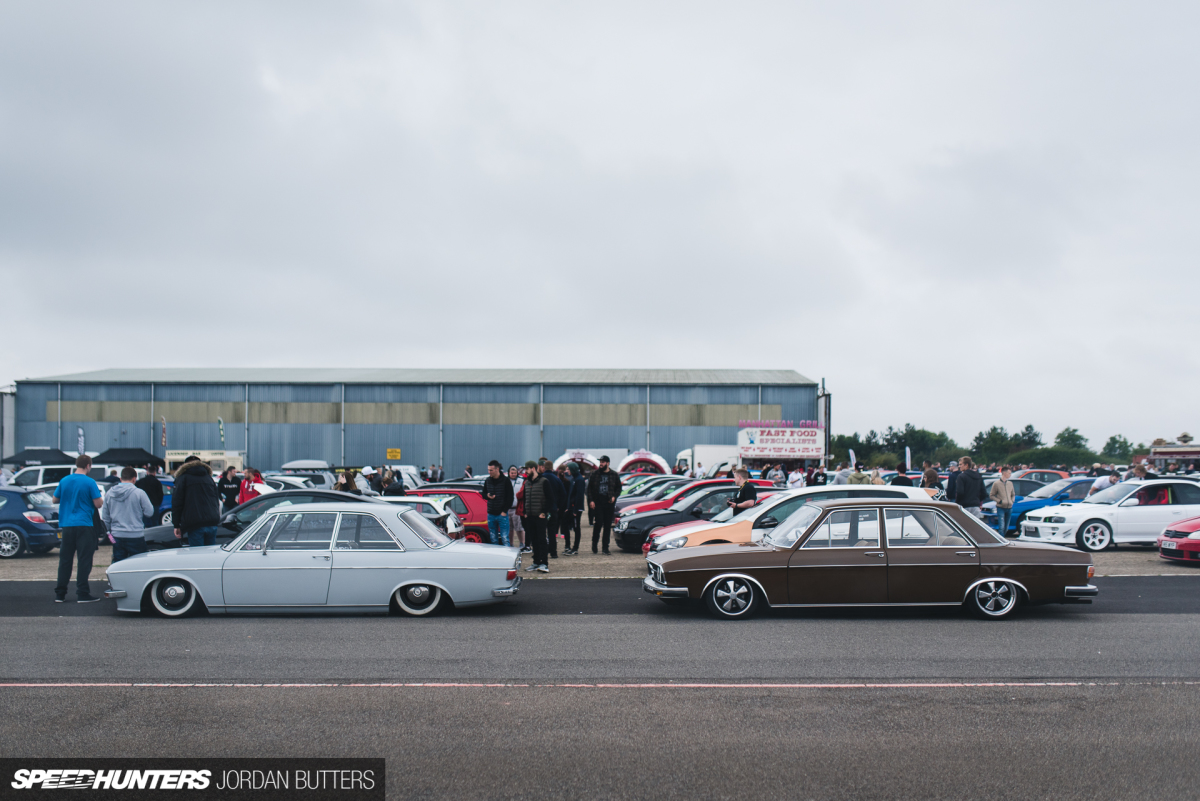 While some of the builds might not be exactly ground-breaking, sometimes less is definitely more. All you need is a nice set of wheels, a tasteful interior retrim and a method of getting the chassis down to terra firma.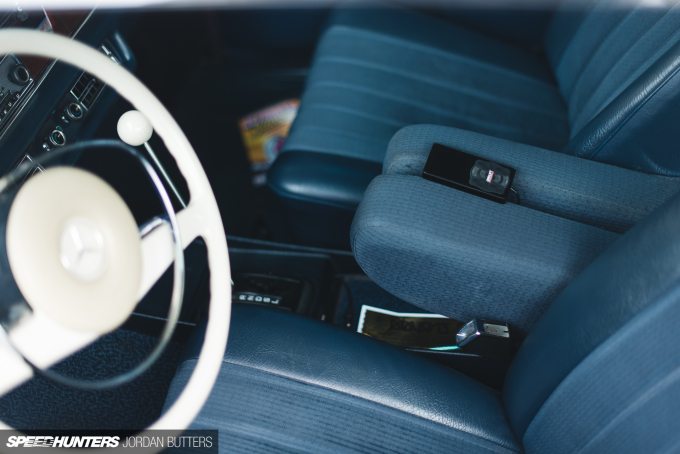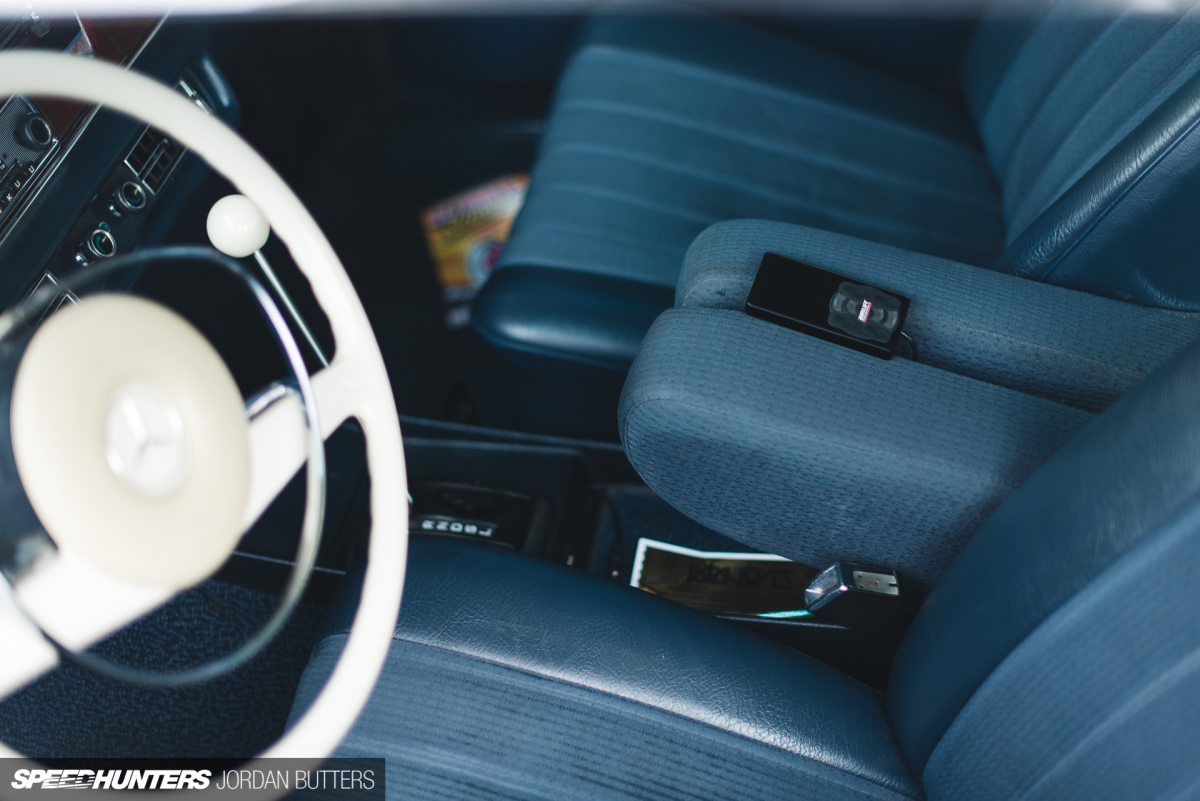 I'd never been truly convinced about air suspension until Paddy treated me to a ride in Project GTI over in Ireland earlier this year, but that brief experience alone changed my opinion entirely. The sophistication of modern systems, and the versatility offered by running on air far outweighs any negatives that I try and draw.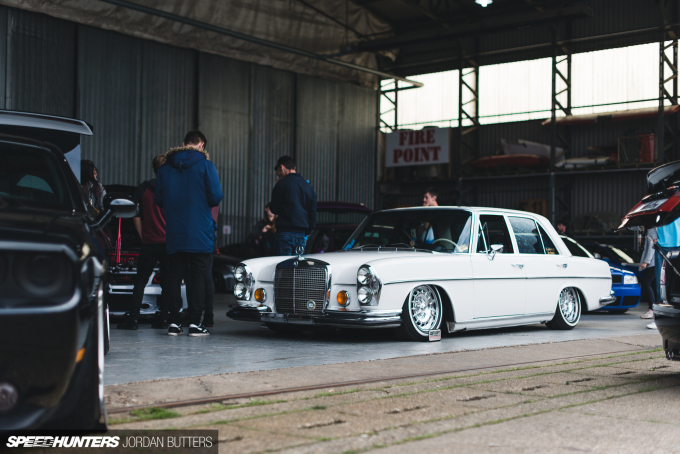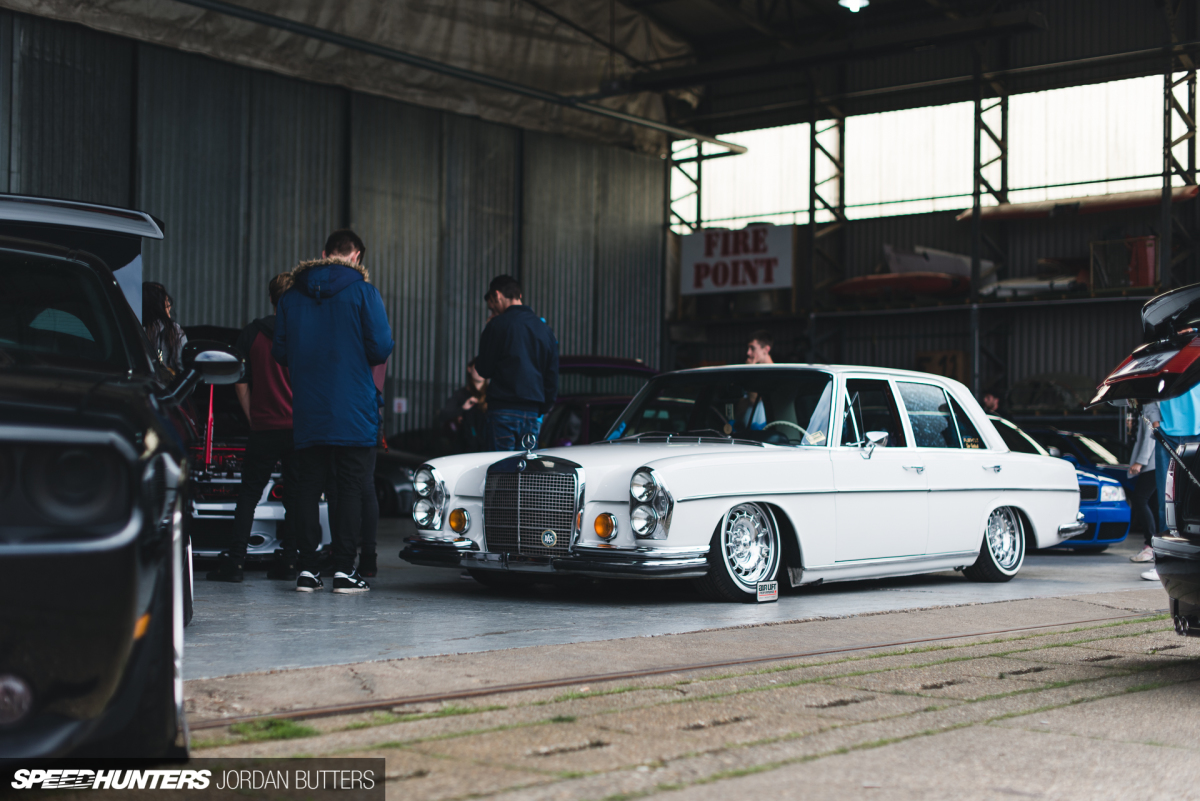 Case in point, this beautiful Mercedes W108 280SE on Air Lift Performance suspension took away the award for car of the show. It wasn't the craziest or most comprehensive build by far, but it struck the perfect balance by having the right things done to it, and nothing more. We've got a spotlight coming in the near future…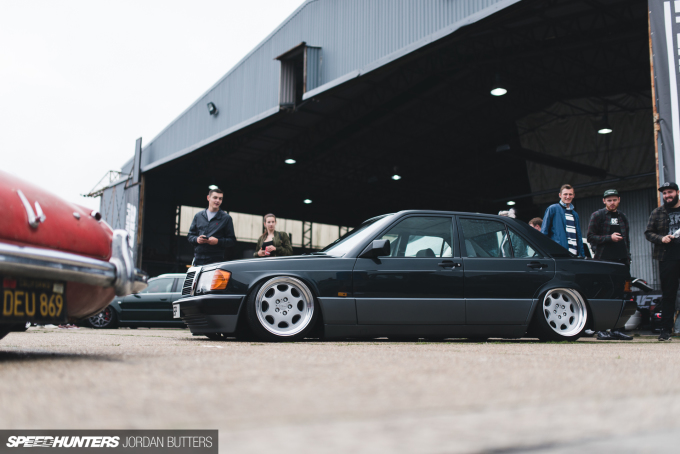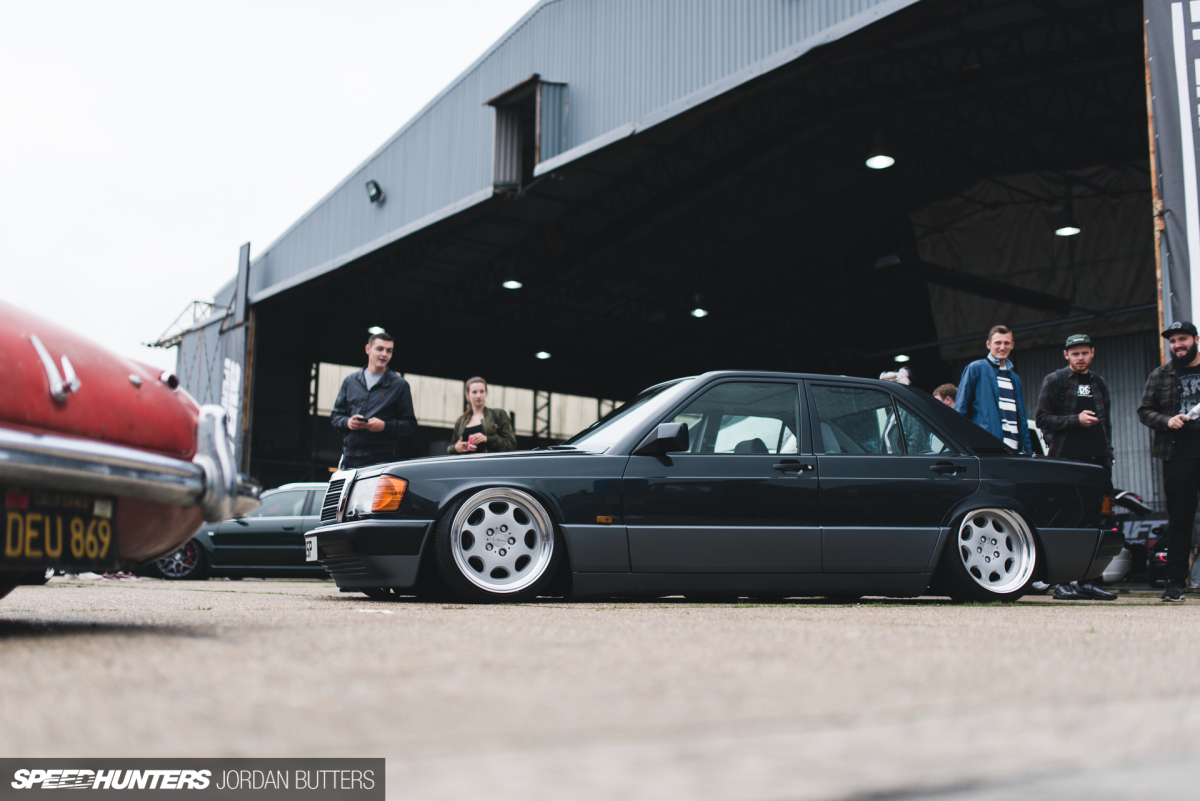 I can't think of much I'd do to improve on this super-clean and slammed 190E either. The OEM+-style Rotiform wheels complement the car perfectly. At rolling height you'd have to know your stuff to identify this as anything other than a very well maintained classic.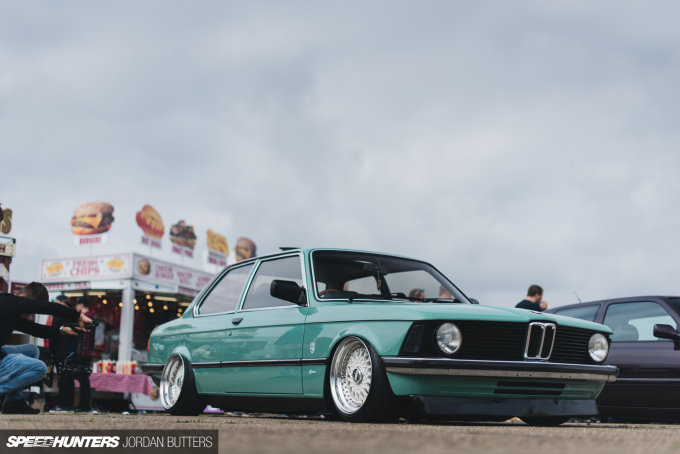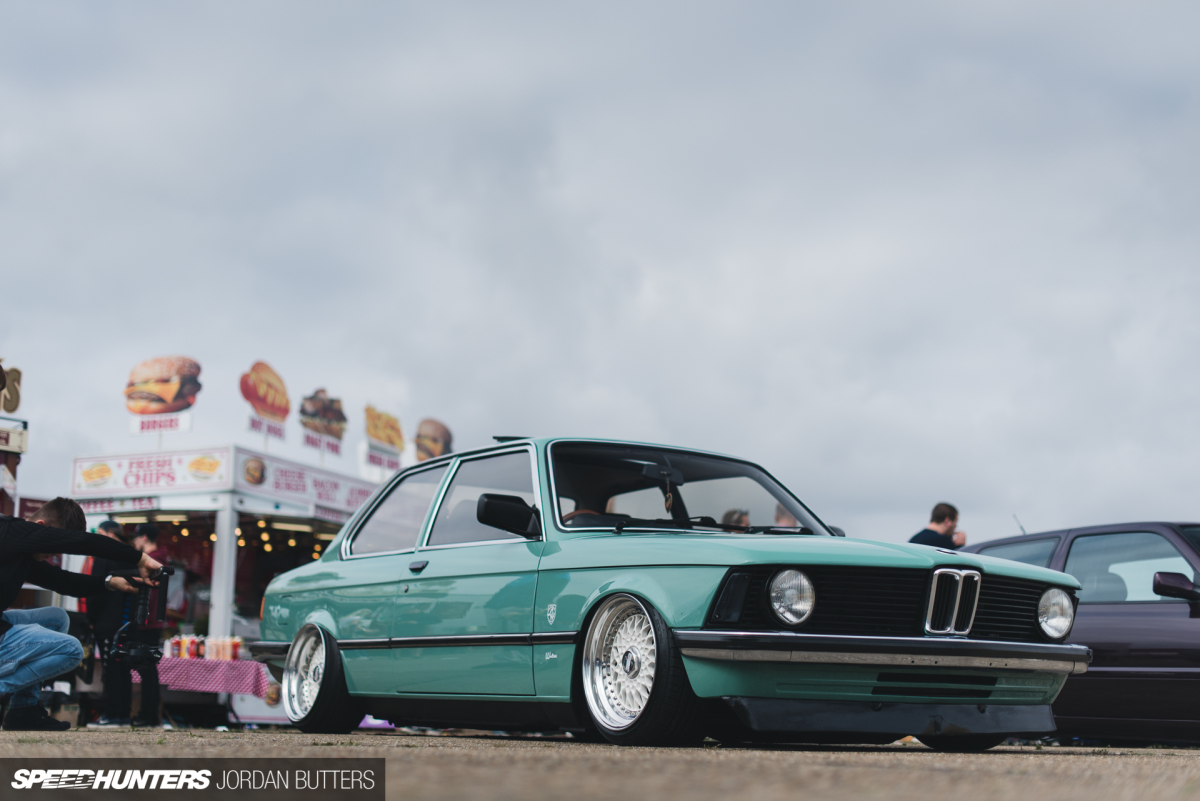 Since returning from Players I've been scouring the internet for E21s too. Again, nothing more than wheels, air and interior and you've got yourself the ideal summer cruiser. What I really like about these type of simple builds is that they seem to hold appeal for all generations, and there's an air of nostalgic quality about them that you don't get from more modern machines.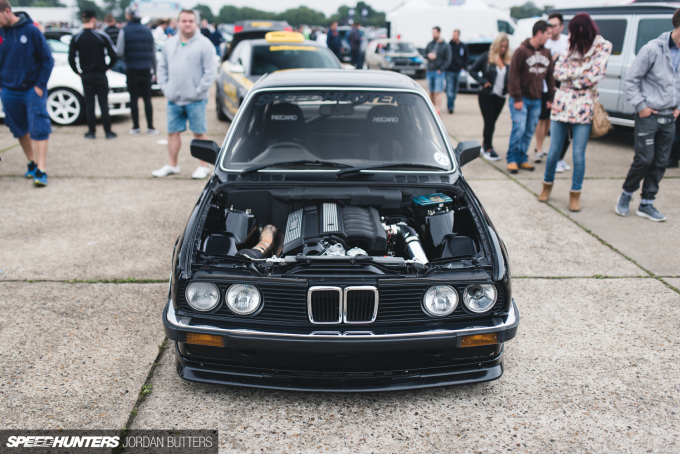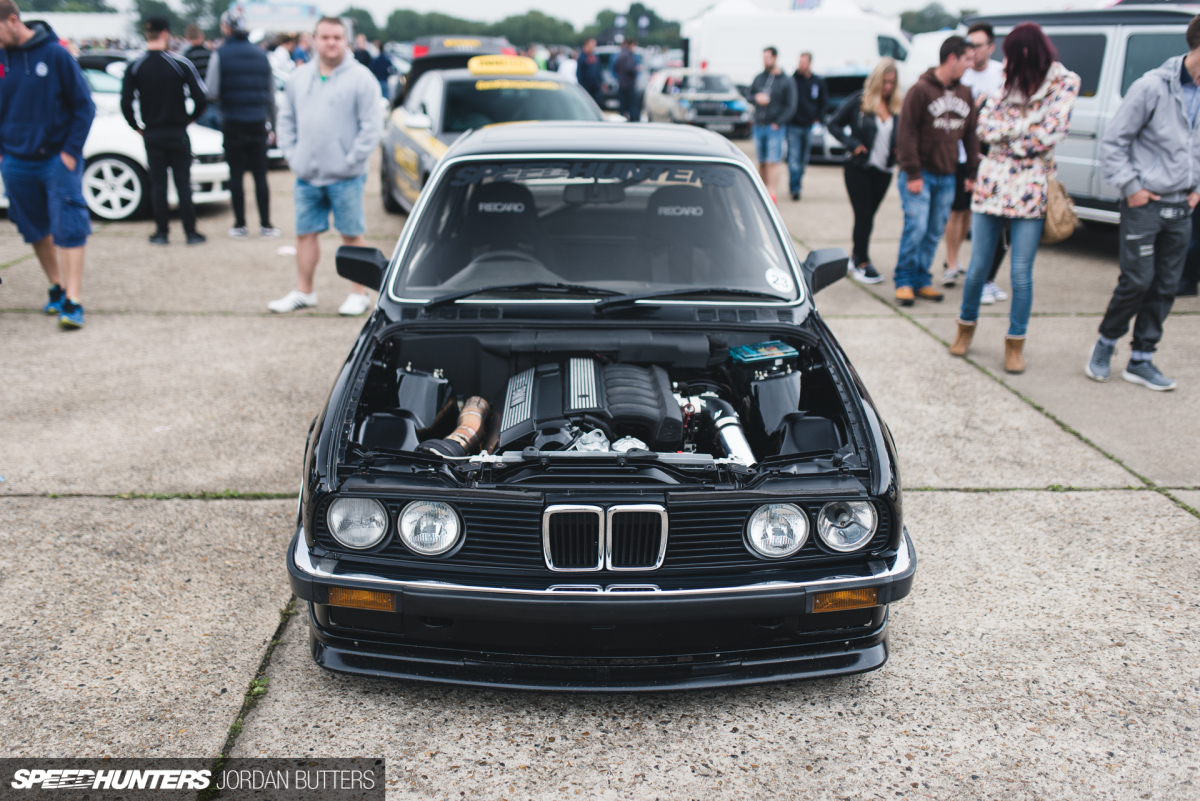 I guess the uptake of classics like this is breathing fresh life into these cars for those that weren't around the first time that they were popular. There's a whole generation of people only now discovering and modifying E21s, E30s, Audi 100s and Mercedes-Benz 190Es.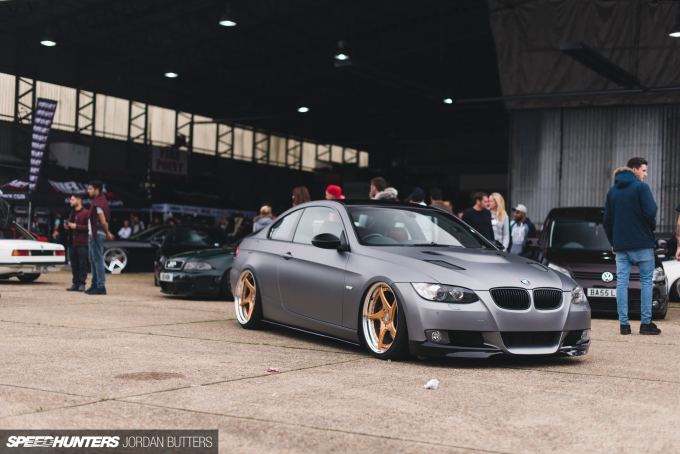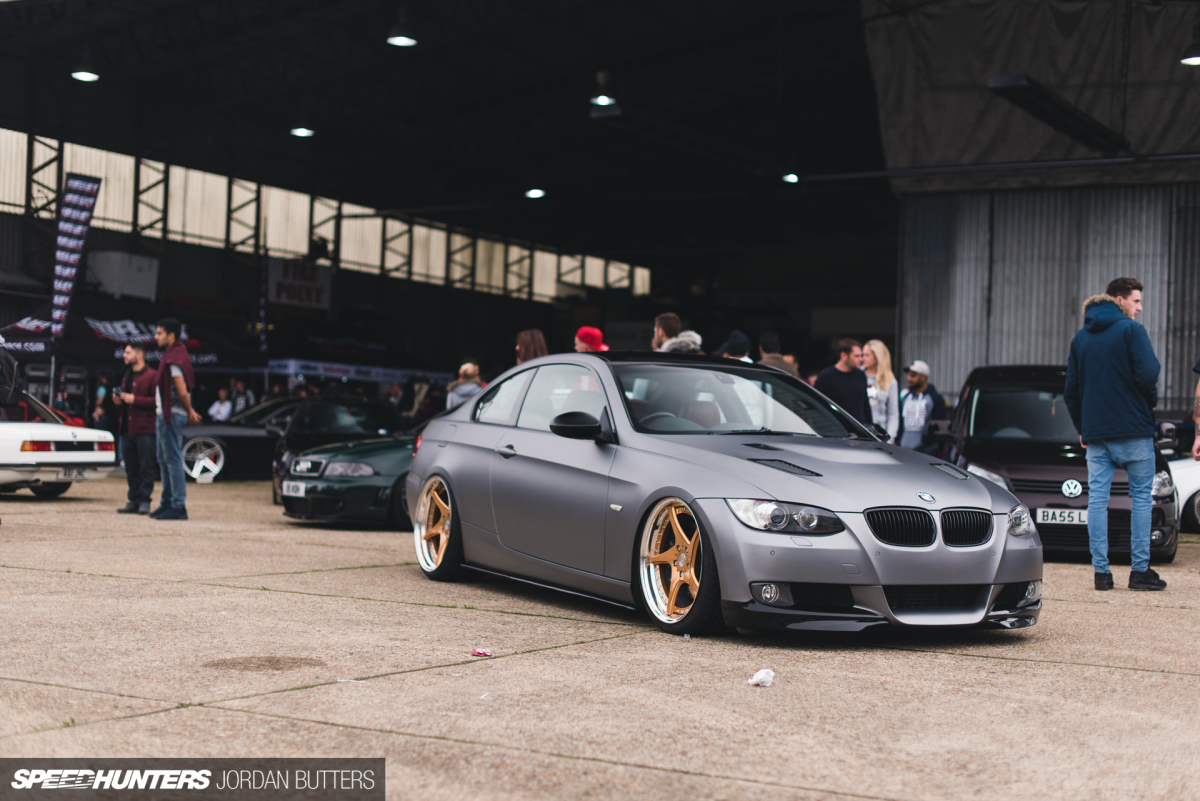 After spending the full day at Players 10 I still didn't feel like I'd seen it all. In fact, from just searching through the #players10 hashtag on Instagram I can see there are cars there that I completely missed, despite lapping the show several times.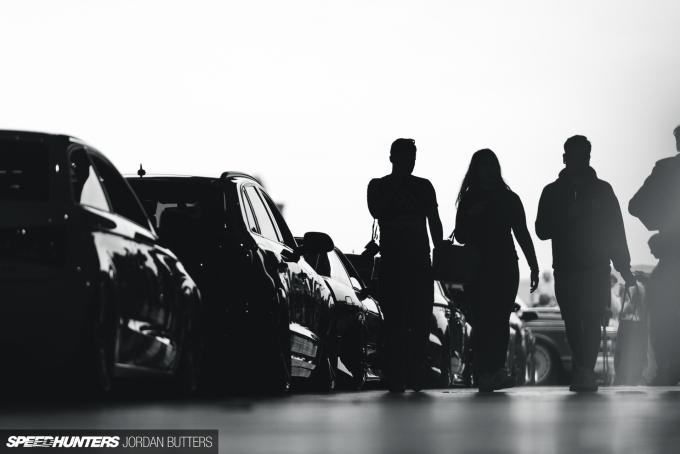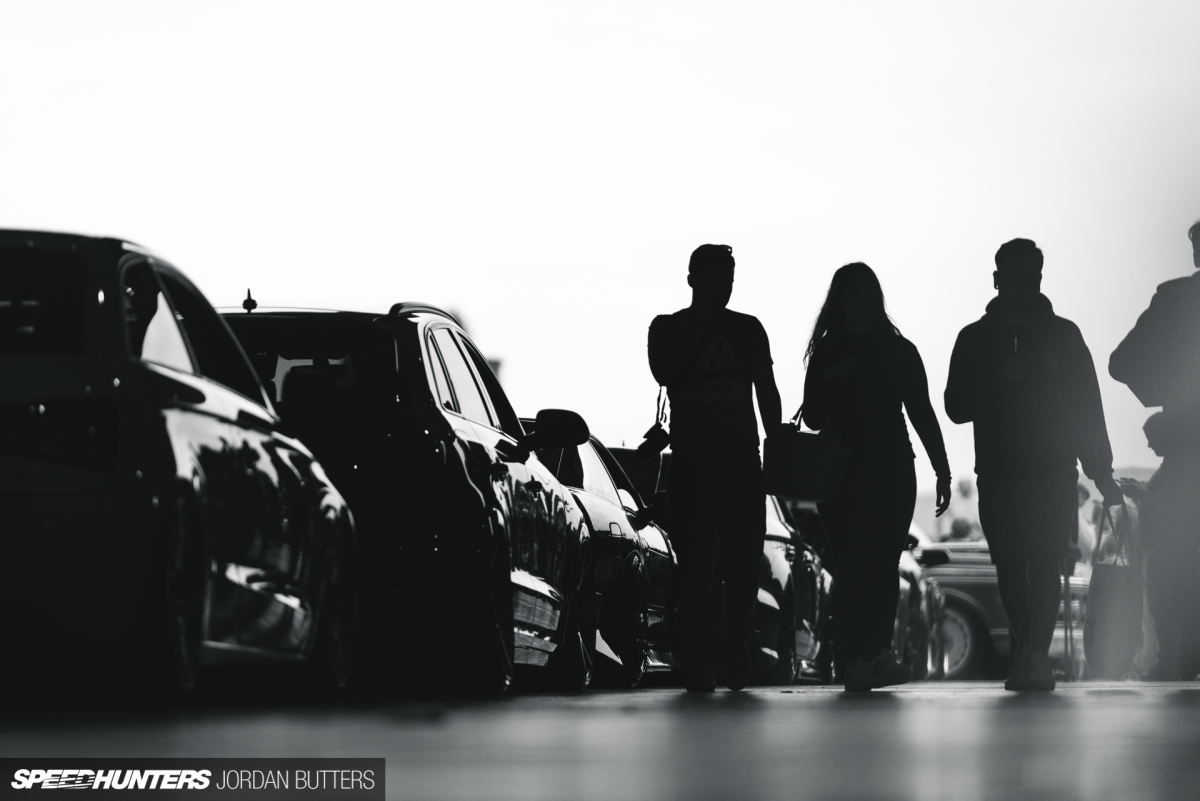 Don't worry though, with a whole host of Speedhunters at the event we've lots more coverage to come, including a round up of our favourite builds and more than enough spotlights to keep you going.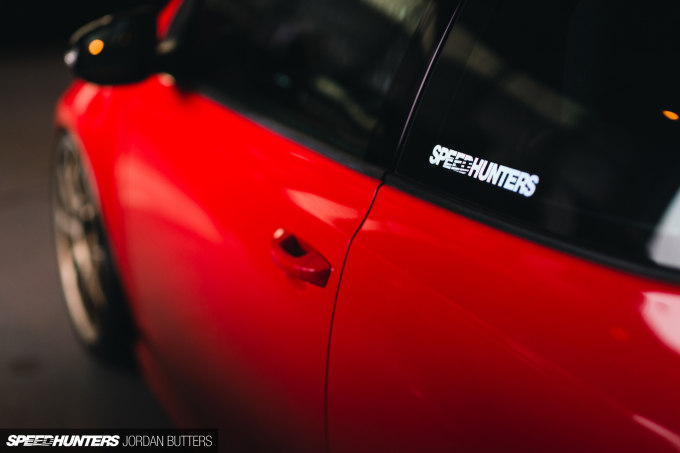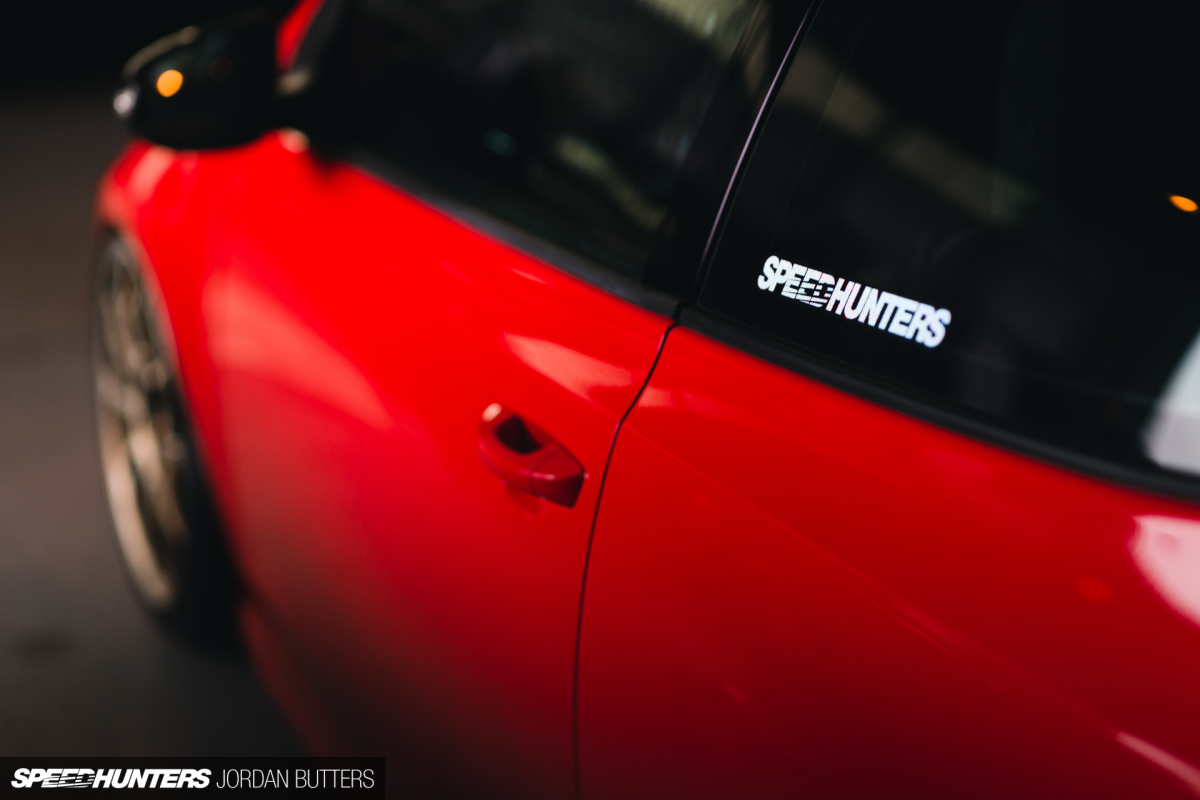 Play on players…
Jordan Butters
Instagram: driftagram / jordanbutters
Jordan Butters Photography
Cutting Room Floor