The Beginning Of The End
It's the time of year that many of us dread the most – the end of an amazing racing season. The months of October and November are when racing series like the WeatherTech SportsCar Championship, WEC, NASCAR Sprint Cup, and Red Bull Global Rallycross usually finish up for the season.
It's sad to say, but we're all going to have to wait until around April for most of these series to kick off their new seasons. So what are we going to do during the dreaded winter off-season? Well, since I follow the Red Bull GRC series, I thought I'd take a look back at all the awesomeness.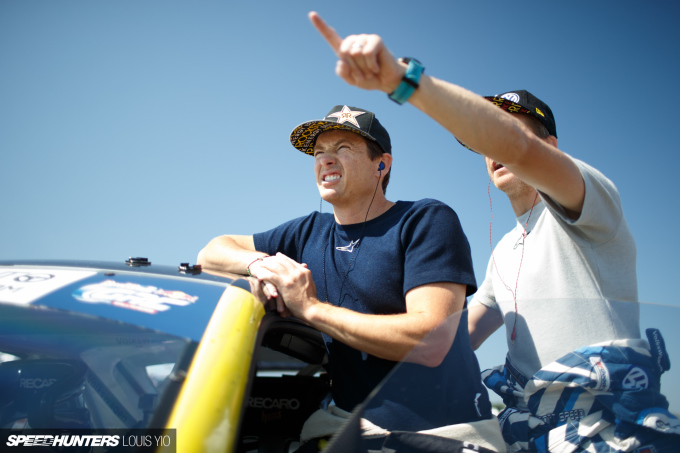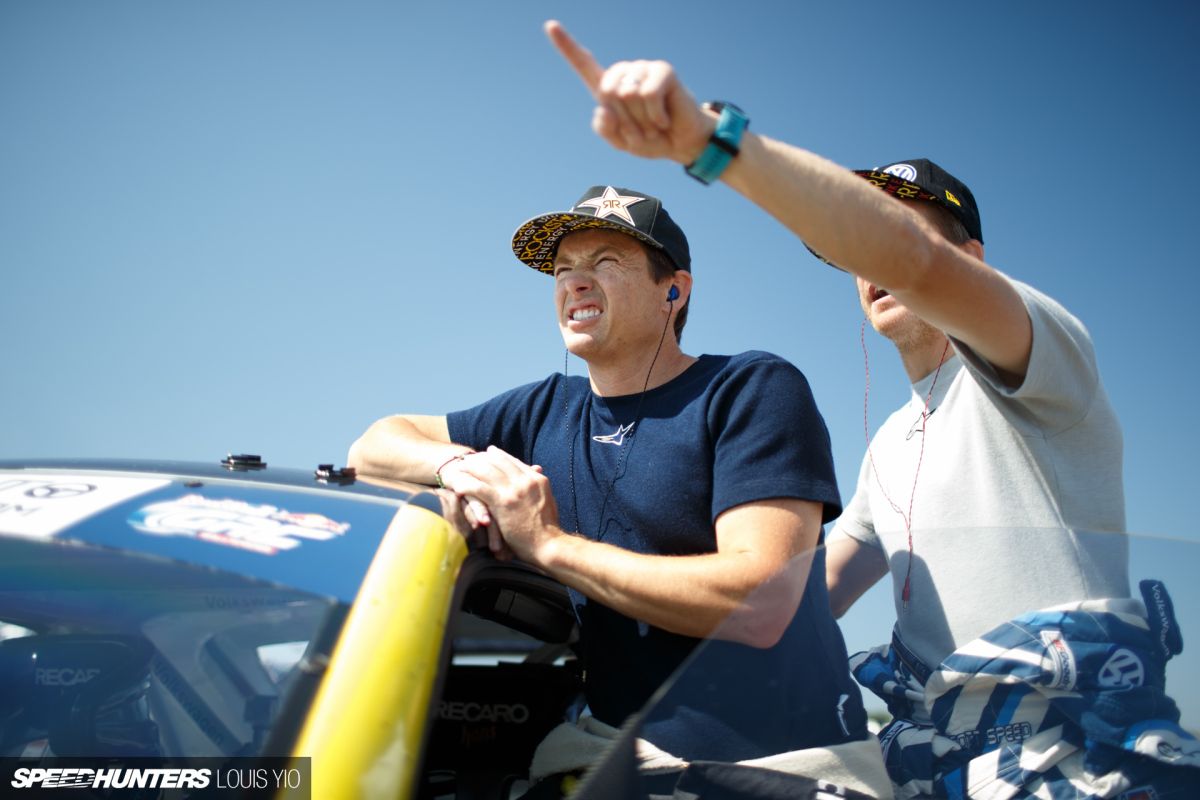 I'm going to start right where I left off with my GRC season halfway post and share my favorite images from the second half of the year.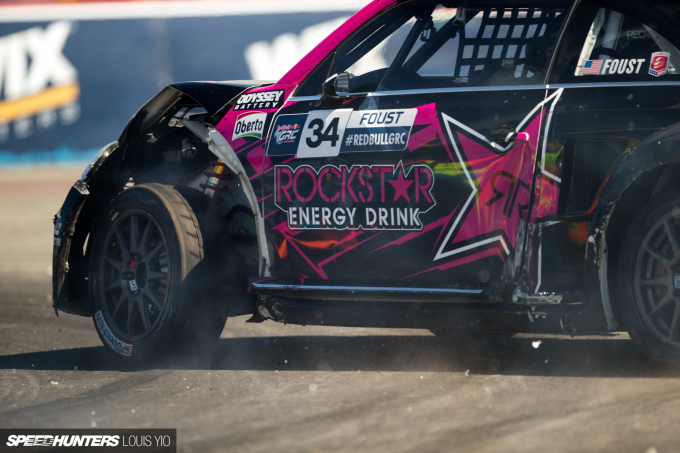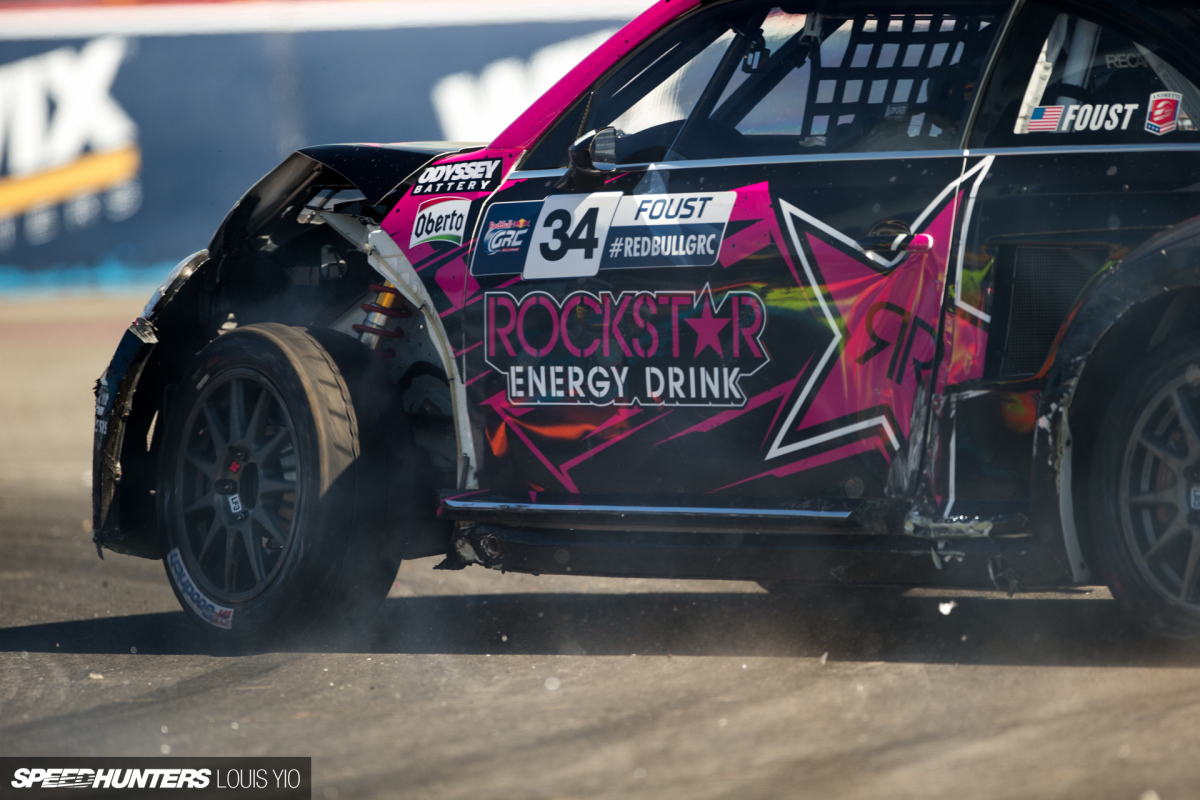 With traditional sports car racing, there's normally not too much carnage on the racetrack, but with a motorsport like rallycross a minor heat race that lasts around three minutes often sees bumpers, wheels, doors, and various other car parts flying off. This all makes for some exciting moments in time that I try my best to capture.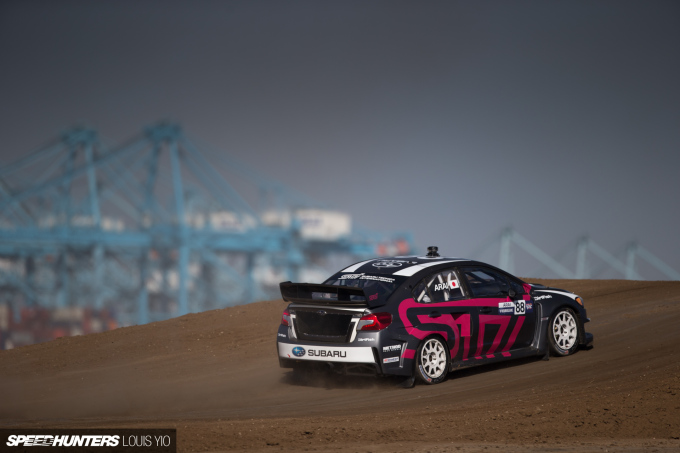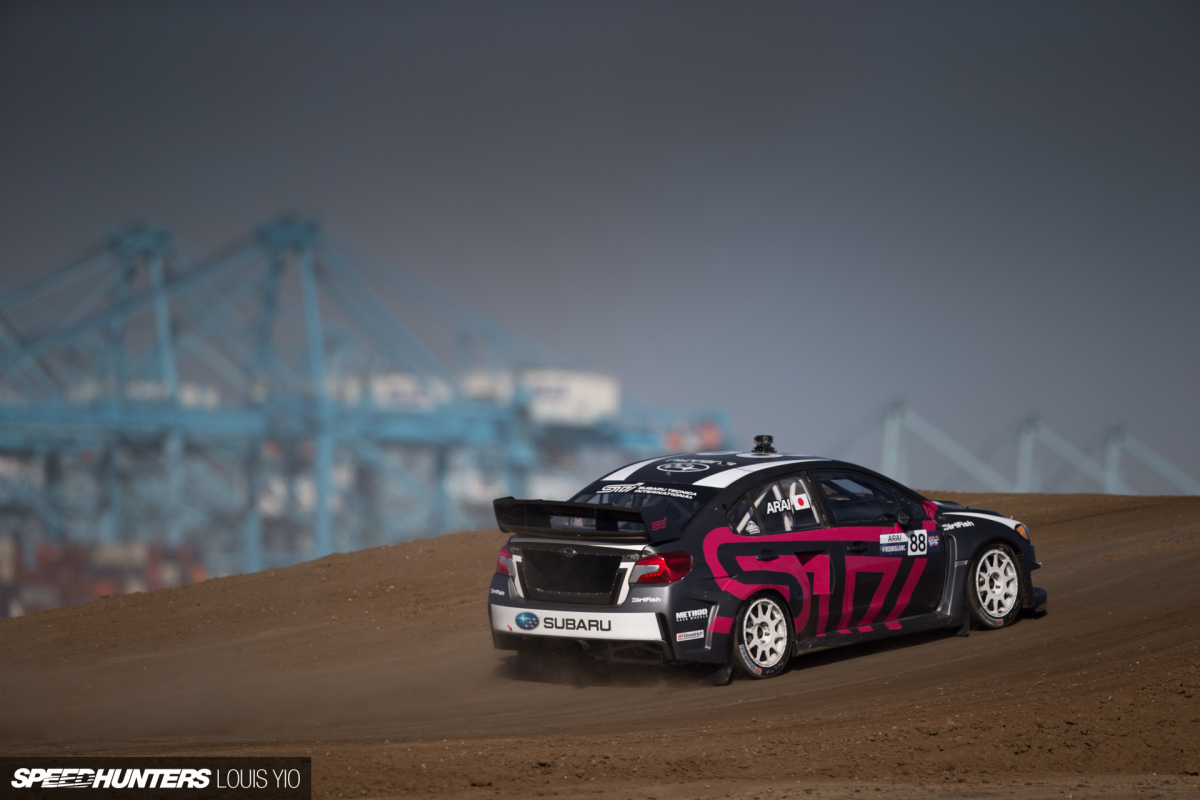 Subaru Rally Team USA have been making many changes within the team this year, experimenting with new crew, drivers and cars. I last saw Bucky Lasek drive in Atlantic City, but he's been doing pretty well in stage rally of late so maybe he'll be making the shift over to that side with Higgins and Pastrana in the future.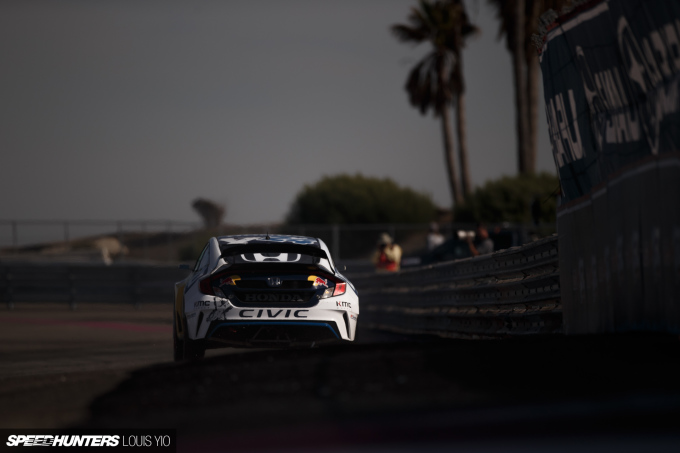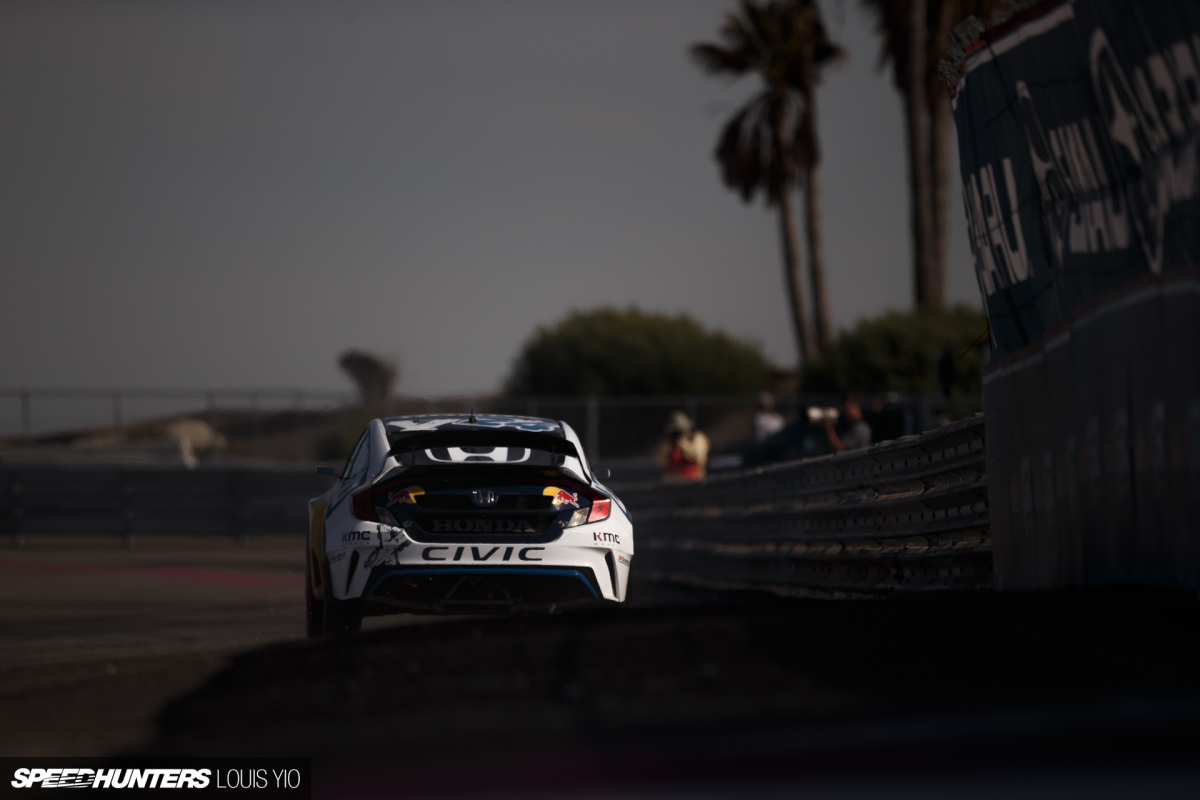 Honda's new Civic GRC machine is really photogenic; I don't think there is a single bad angle to this car.
I do wonder what Honda will do once the new Civic Type R comes onto the market. An all-wheel drive Civic Type R GRC race car? I'm keeping my fingers crossed for that! I don't know the actual dimensions, but the new car looks like it may have a slightly shorter wheelbase than the current Civic Coupe used in GRC.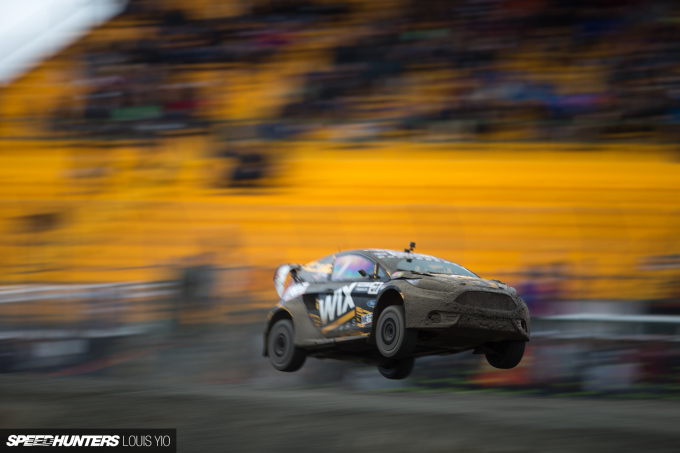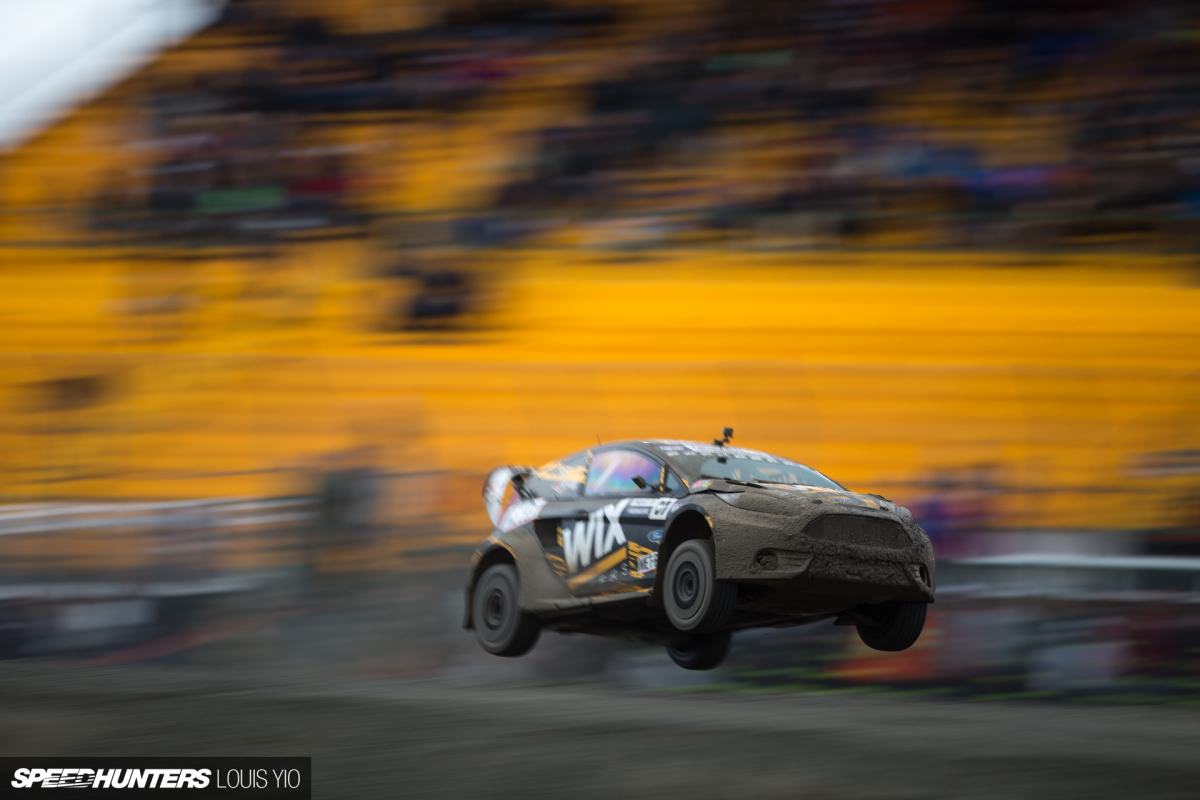 Nelson Piquet Jr. has had some bad luck during the races that he's competed in this season. That's his car in the opening image, from when it randomly burst into flames during a heat race in Seattle.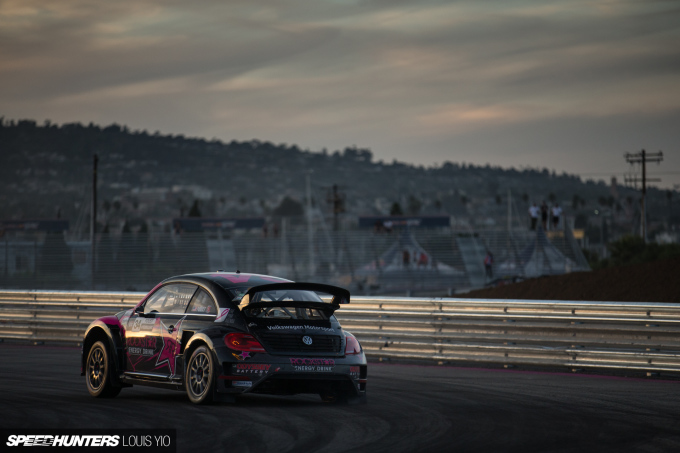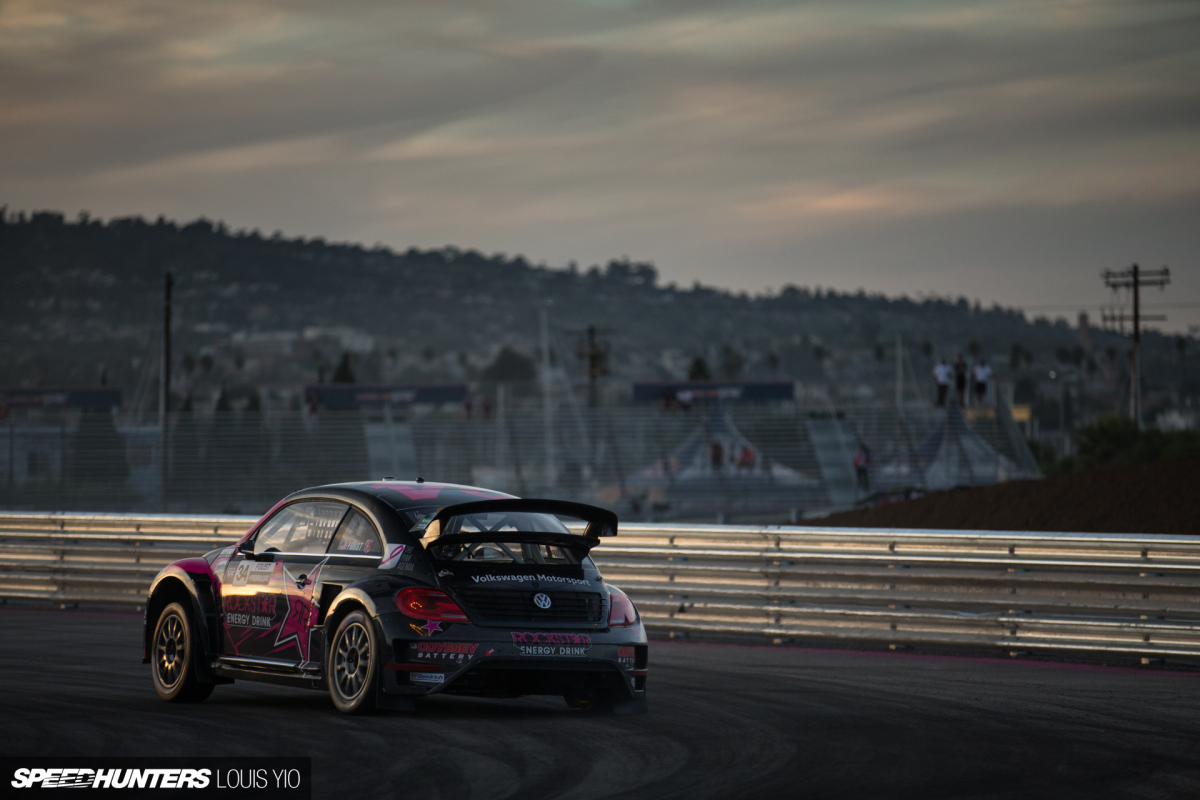 The Los Angeles stop is always fun. The 2014 and 2015 layouts of the track seemed to be hard on tires, but this year's setup was almost perfect.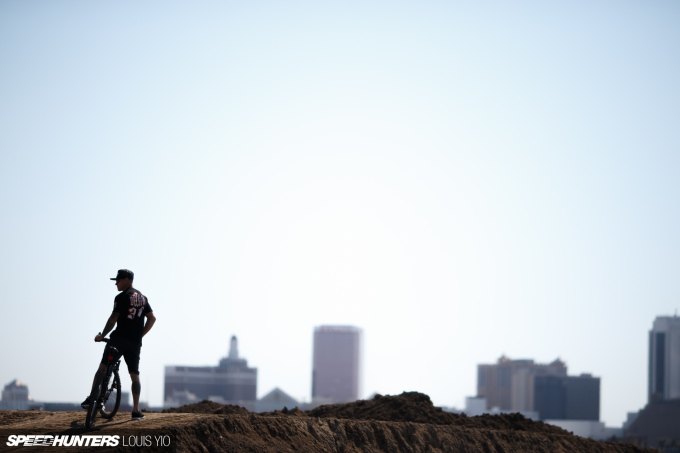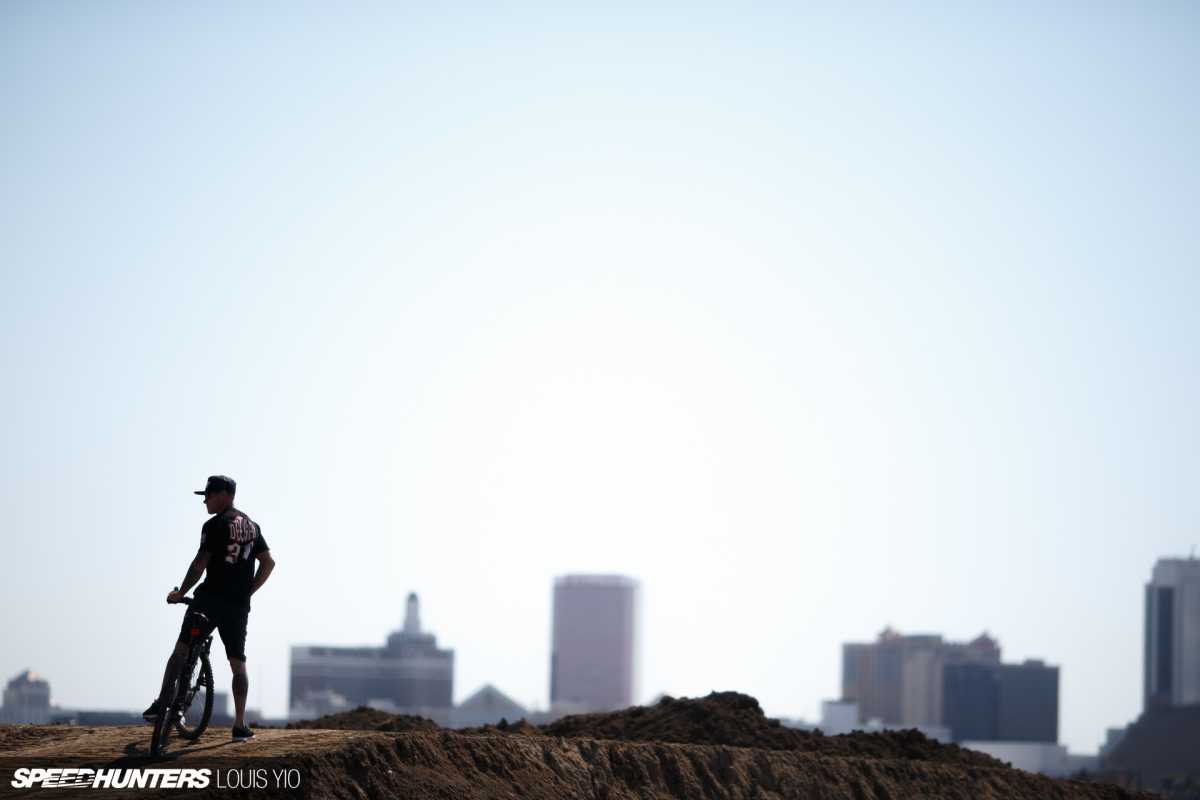 I love capturing images of drivers when they're not in their cars on grid; it's a welcome change from every other shot of them inside or near their cars.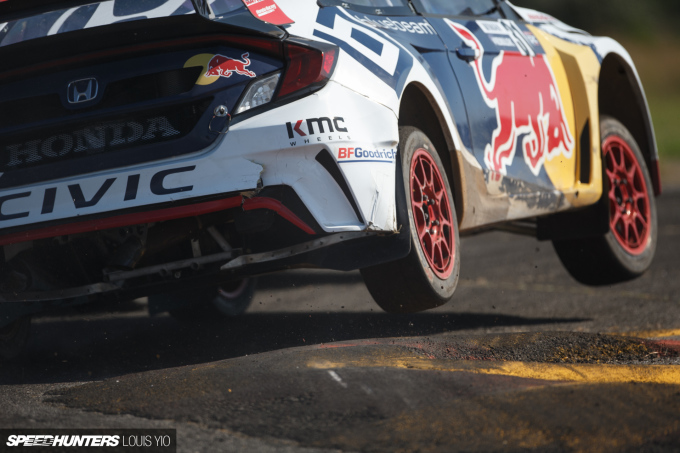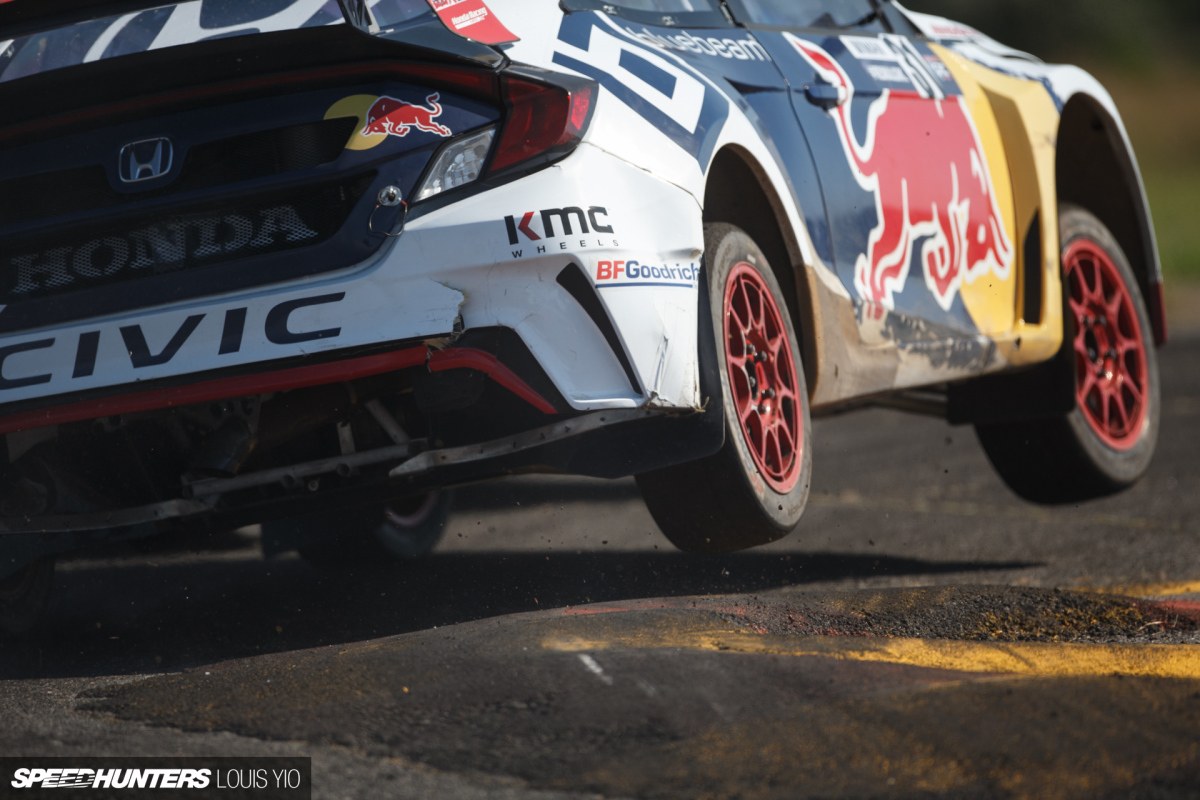 I don't think I've been to a single race this season that hasn't featured curb-hopping by the drivers. They hop every other corner and it makes for really easy – and beautiful – high-shutter images.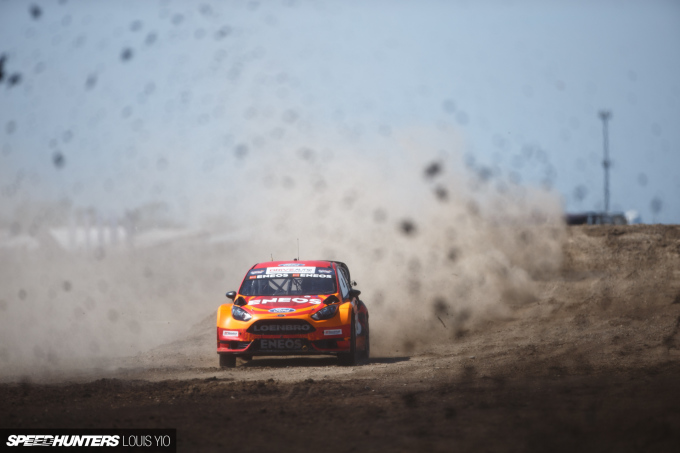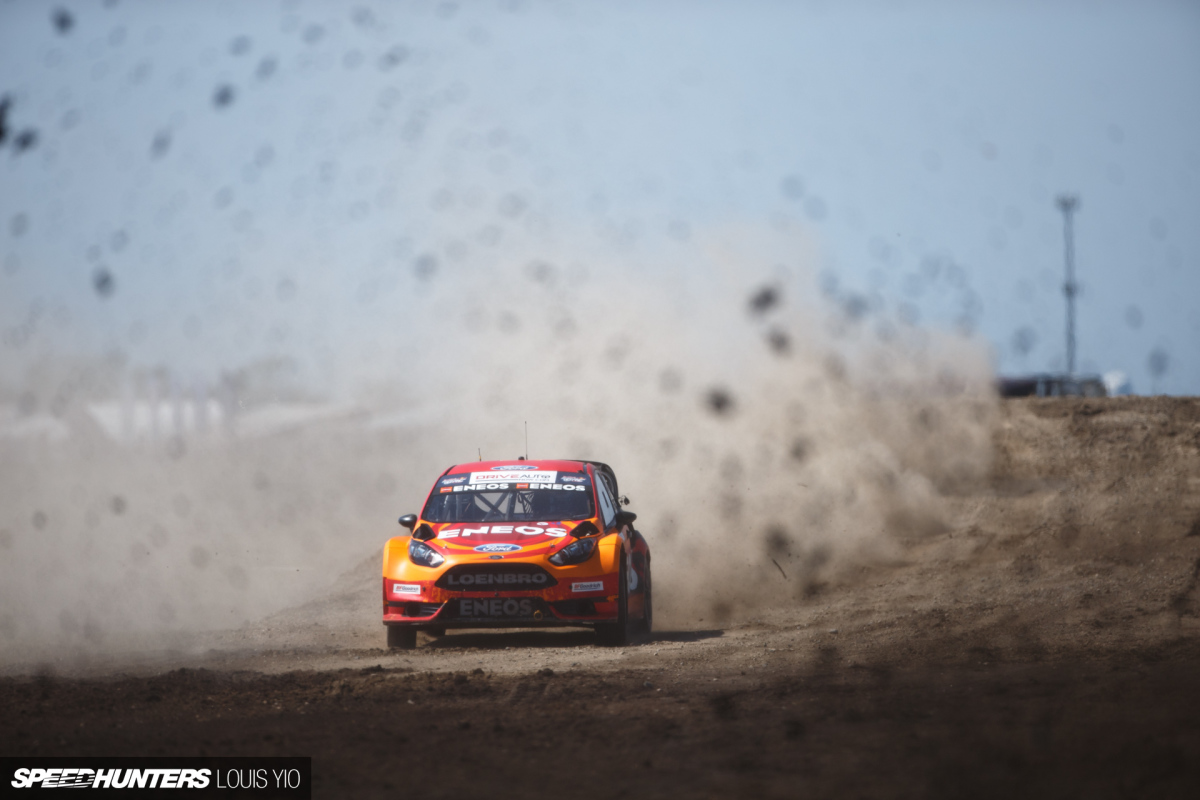 I've said it multiple times and I'll say it again: Steve Arpin's car just knows how to smile at the camera.
One thing I like about GRC is that race control is usually a three-story-tall temporary building. They always provide a good vantage point for a variety of shots.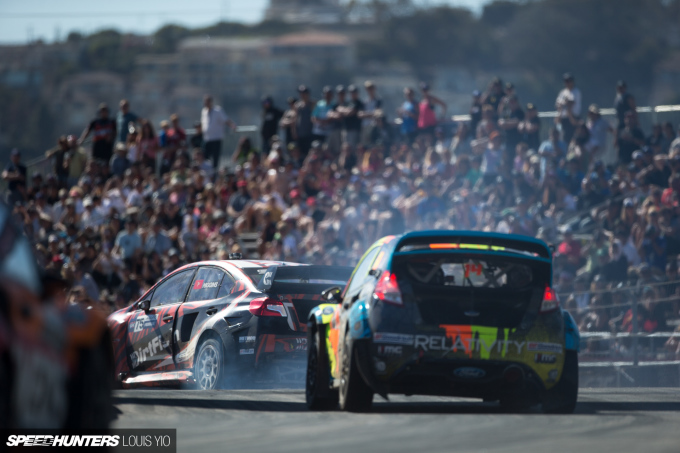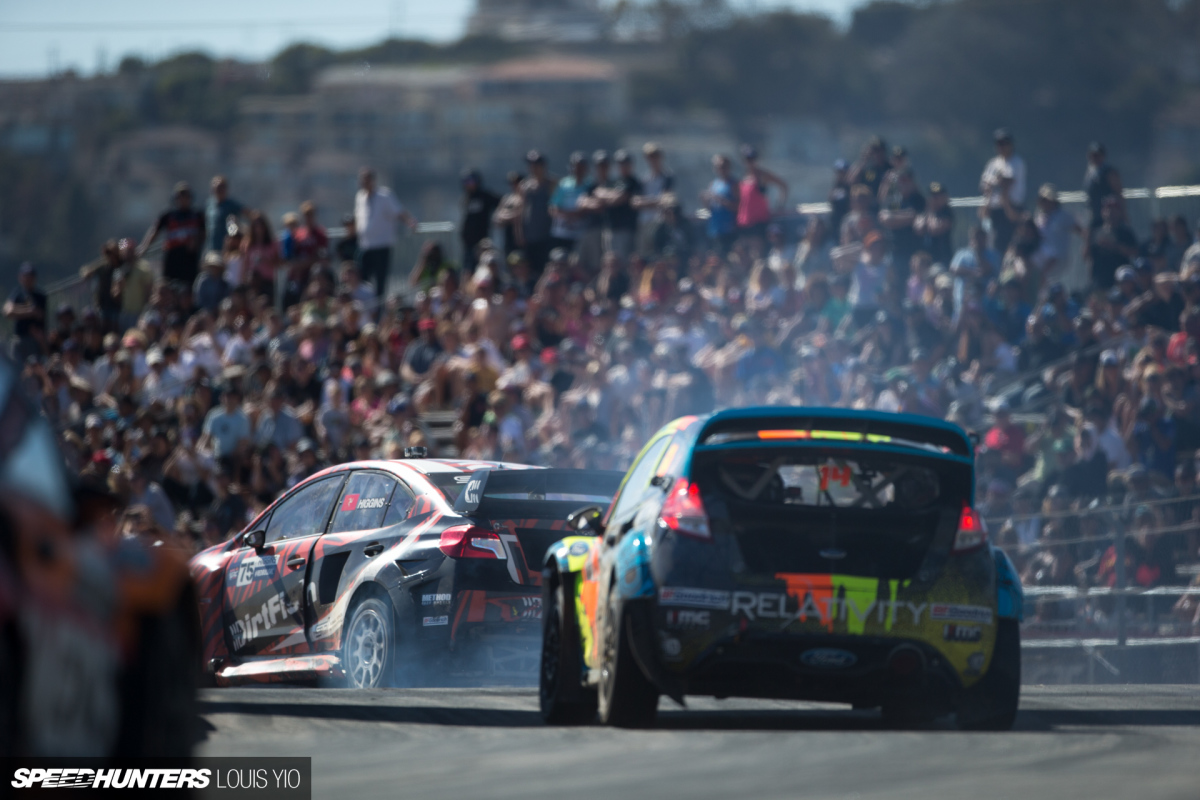 David Higgins is an extremely talented driver – the way he can maneuver his stage rally STI is insane – so I always get excited when Subaru brings him in for a few GRC races.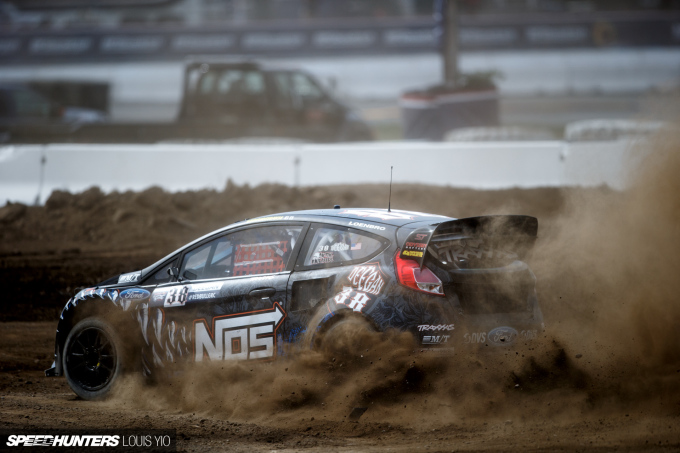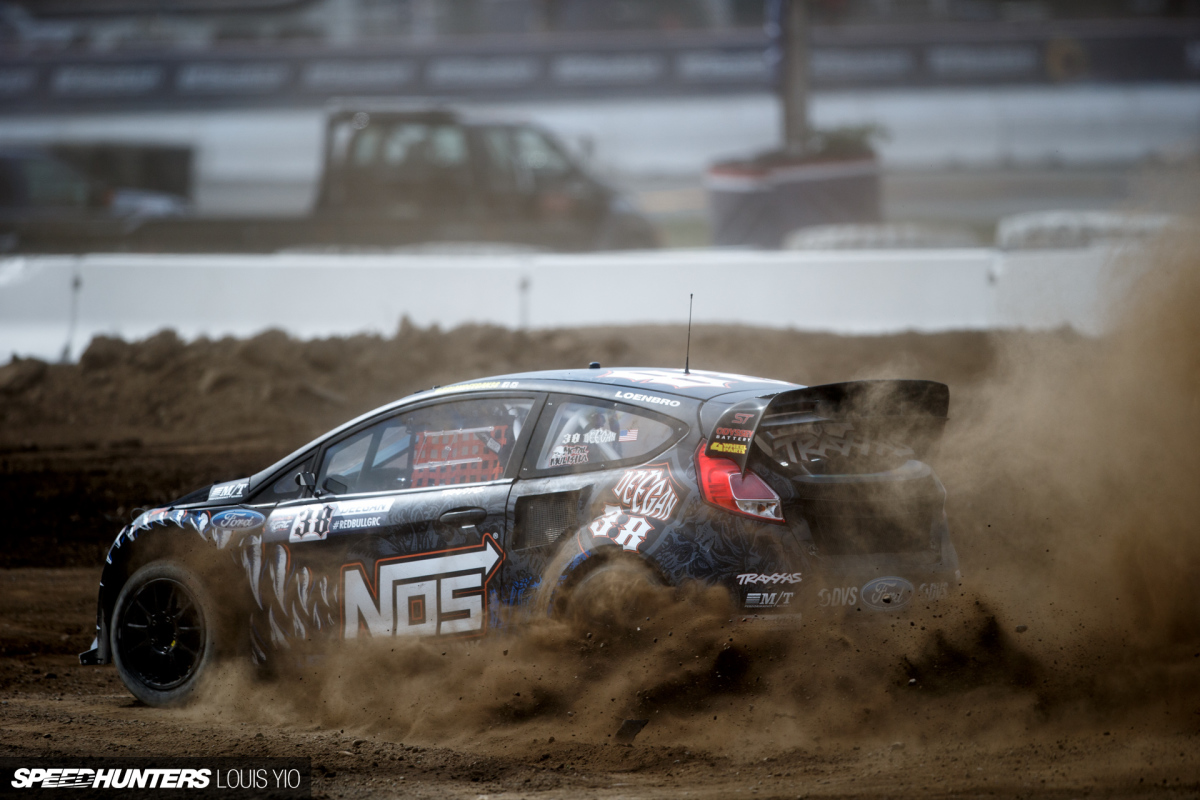 Like his Chip Ganassi Racing teammate's Ford Fiesta, Brian Deegan's car is also one of the better looking machines on grid. The savage and monstrous-looking fangs on the sides of the car are intimidating.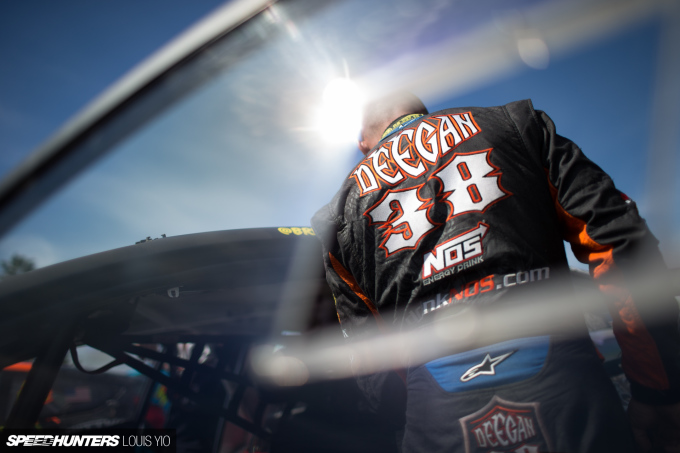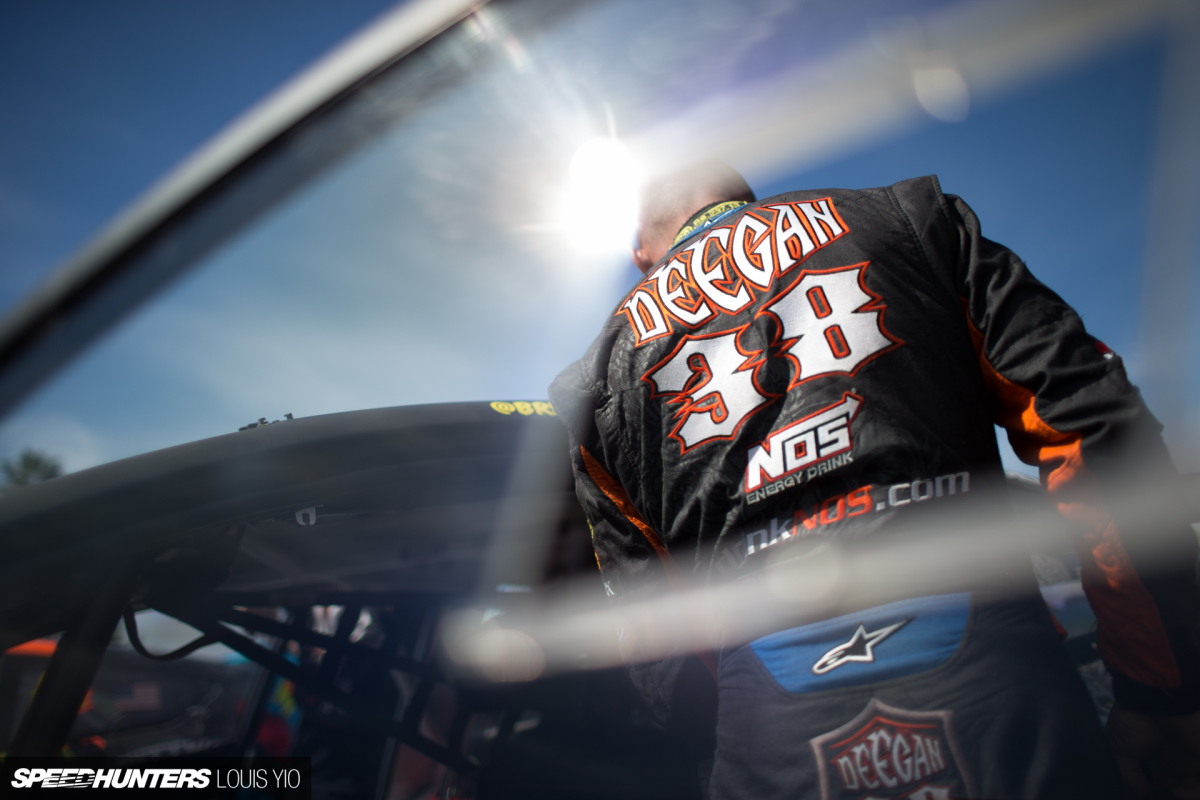 While on the topic of Brian Deegan, this year marked his return to a full GRC season. That's pretty convenient because it provides me with more opportunities to get cool shots of his car!
He spent the entire season being the bridesmaid but never the bride until the very last round when he made a triple car pass on his Joker Lap and snagged first place with a lap and a half left.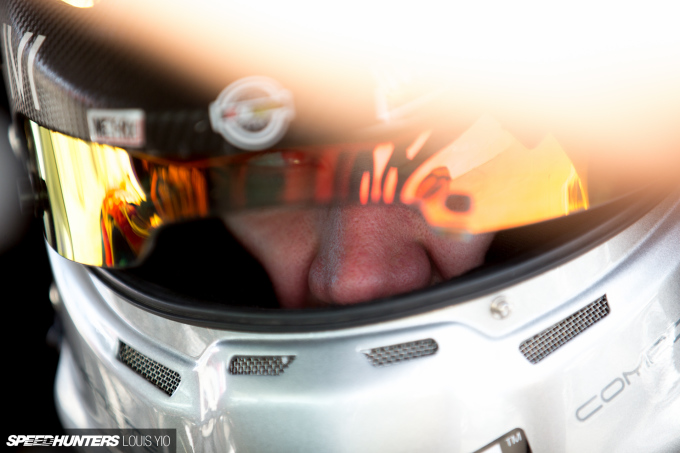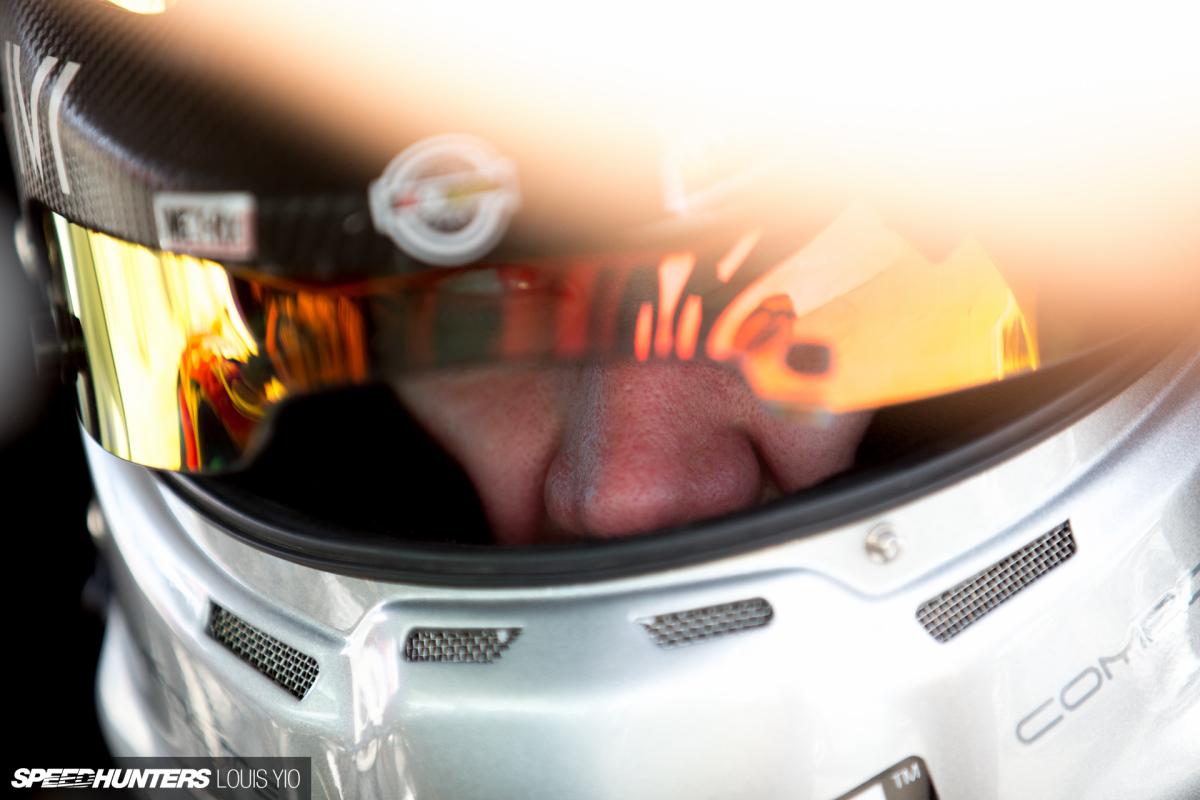 Tanner Whitten was one of two drivers to graduate from the GRC Lites class into the Supercar class this season. He drove for the SH Racing guys in Los Angeles and managed to pilot the car from dead last (12th) to 6th in the final race. To be able to do that on his first time out in an unfamiliar car that pushes twice the amount of power than what he's used to required some scary talent.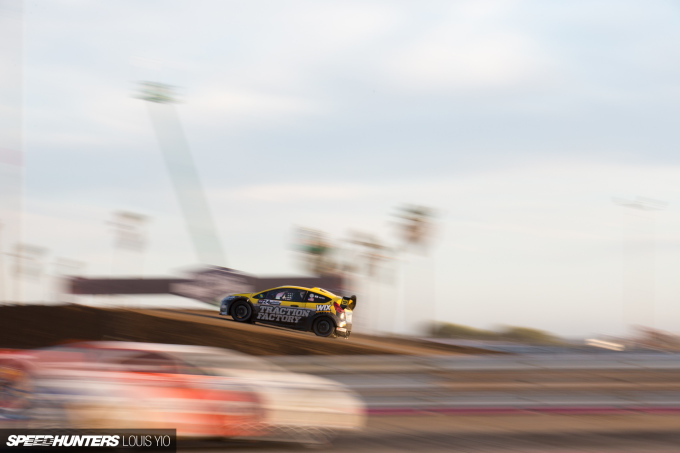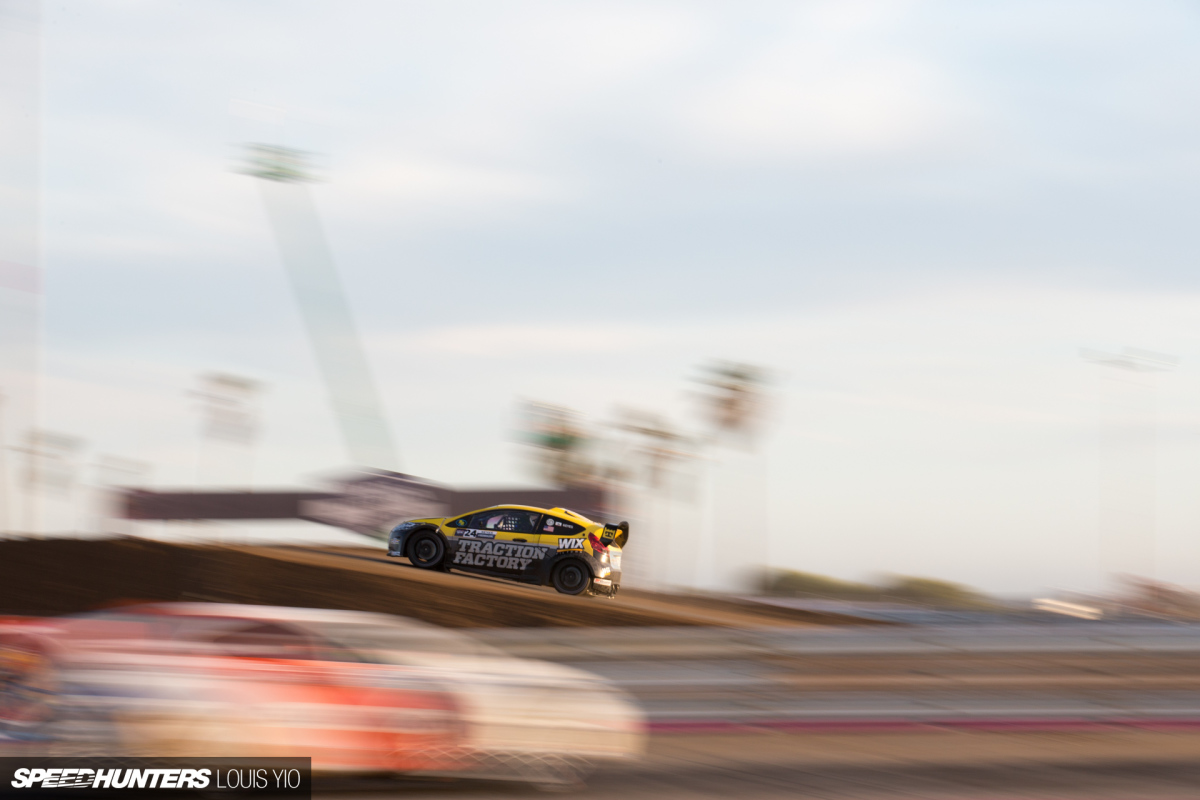 Because Tanner was in the Supercar, his Dreyer & Reinbold teammate, Alex Keyes, piloted his car to win in Los Angeles in the Lites class.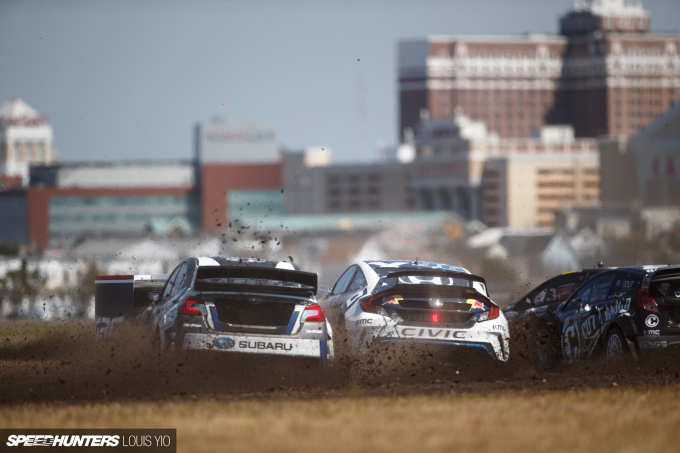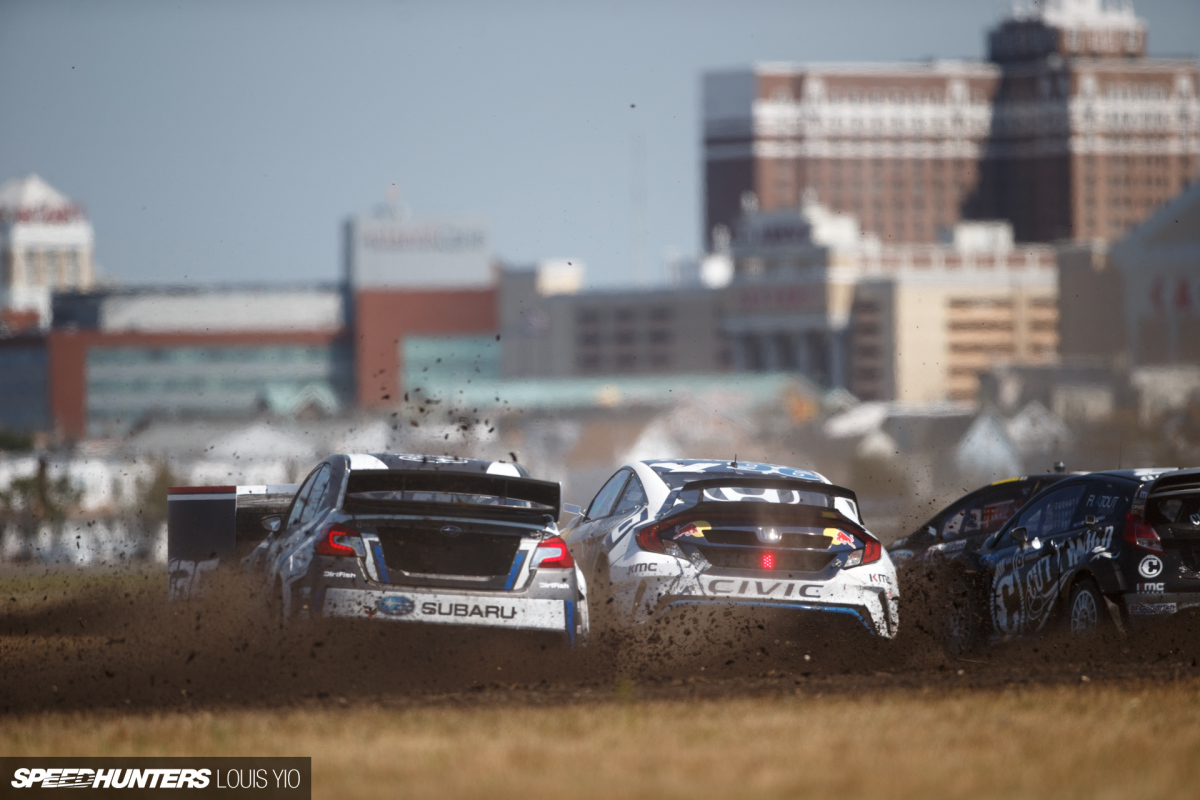 Kevin 'Around the Outside' Eriksson changed the game last week at World RX Germany by making the greatest racing pass of the year (according to Jalopnik). I really want to see more of him in GRC than just one race out of the season.
The Volkswagen Andretti duo of Scott Speed and Tanner Foust were unstoppable last season and were even more unstoppable this year. It came down to a mere six points in the driver's standings at the last race. Basically, whoever crossed the line first would take the championship; Scott won and became GRC's second back-to-back champion, the first being Foust.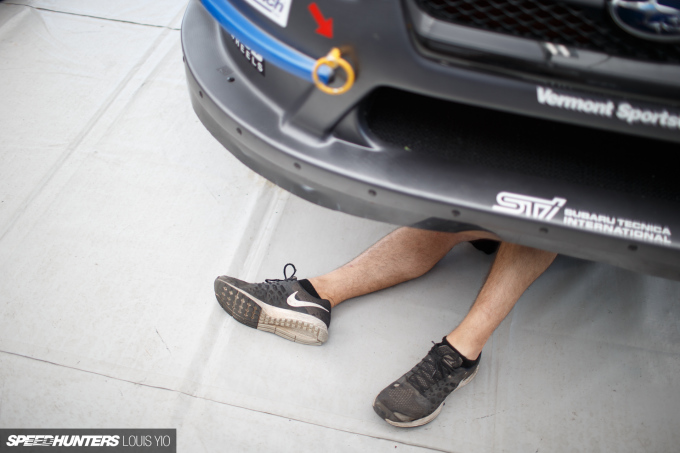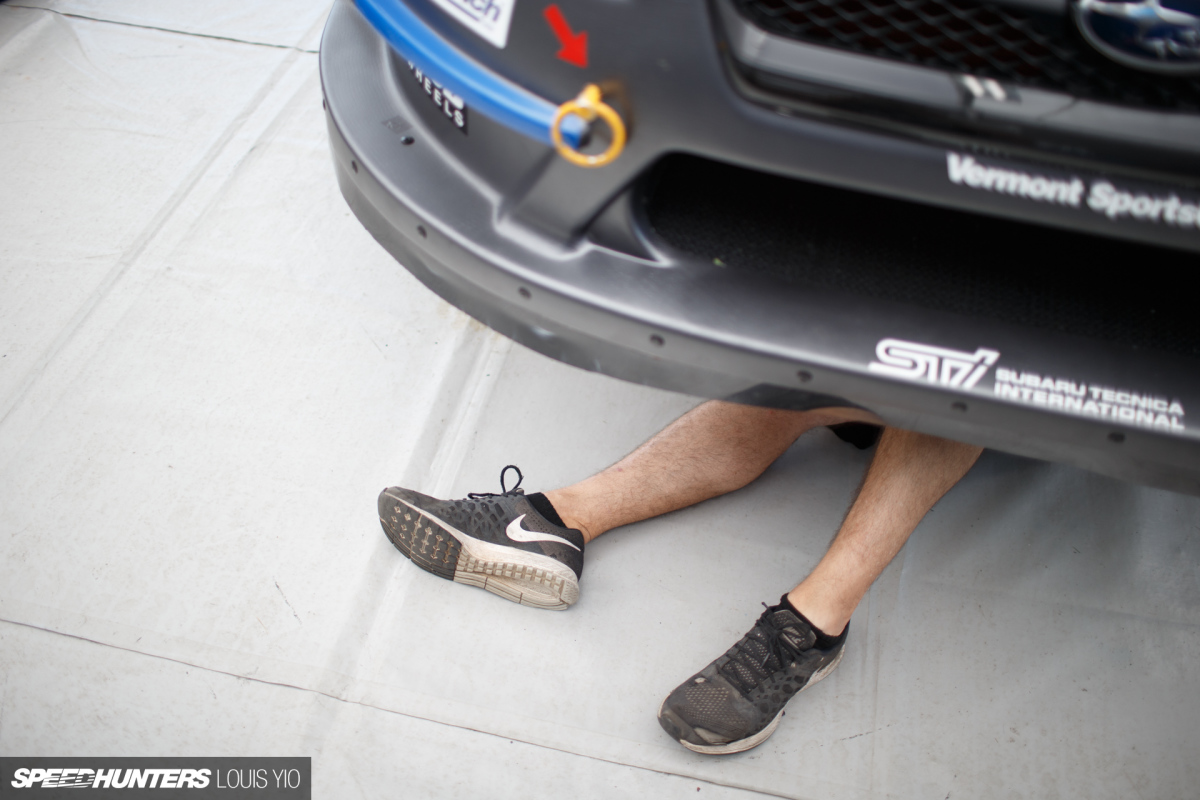 I find that shots of team members and mechanics usually turn out pretty good, because these guys and girls are not expecting to have their pictures taken. Usually, I'll get a more candid-type shot as opposed to drivers who give me their best Blue Steel and the occasional Magnum.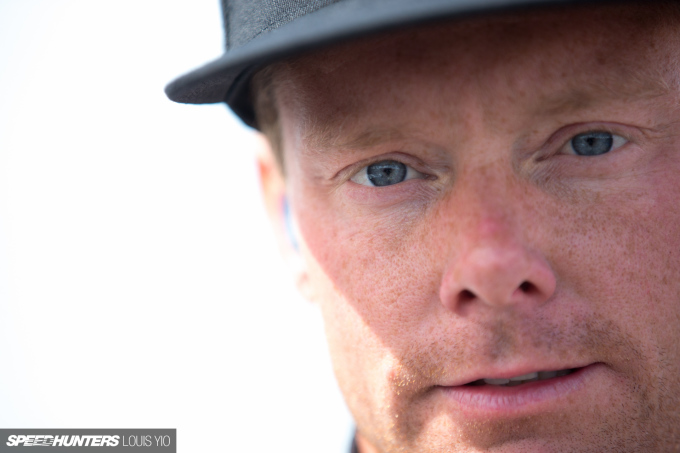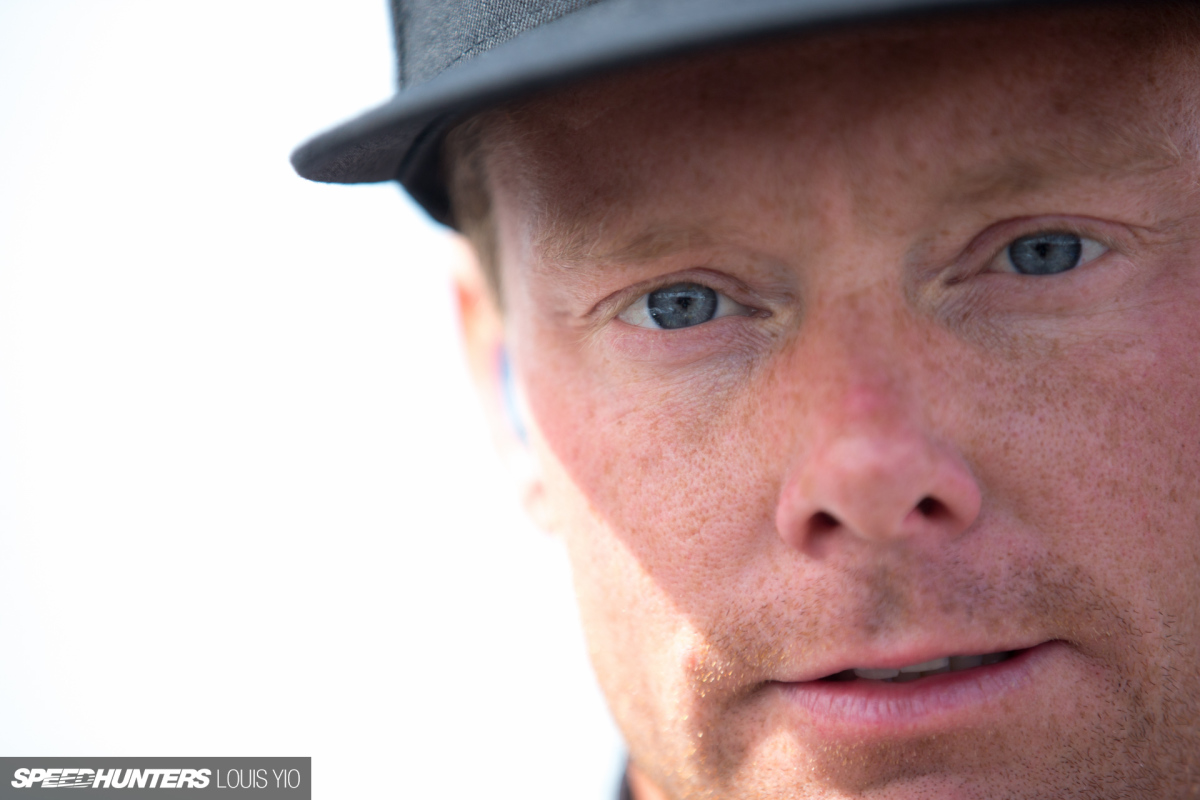 Magnum!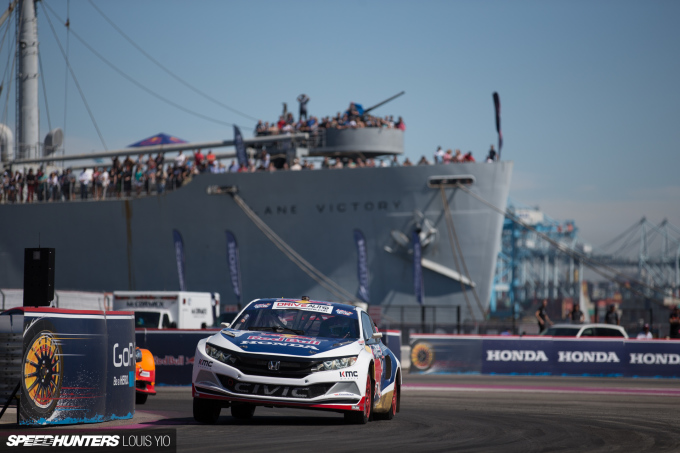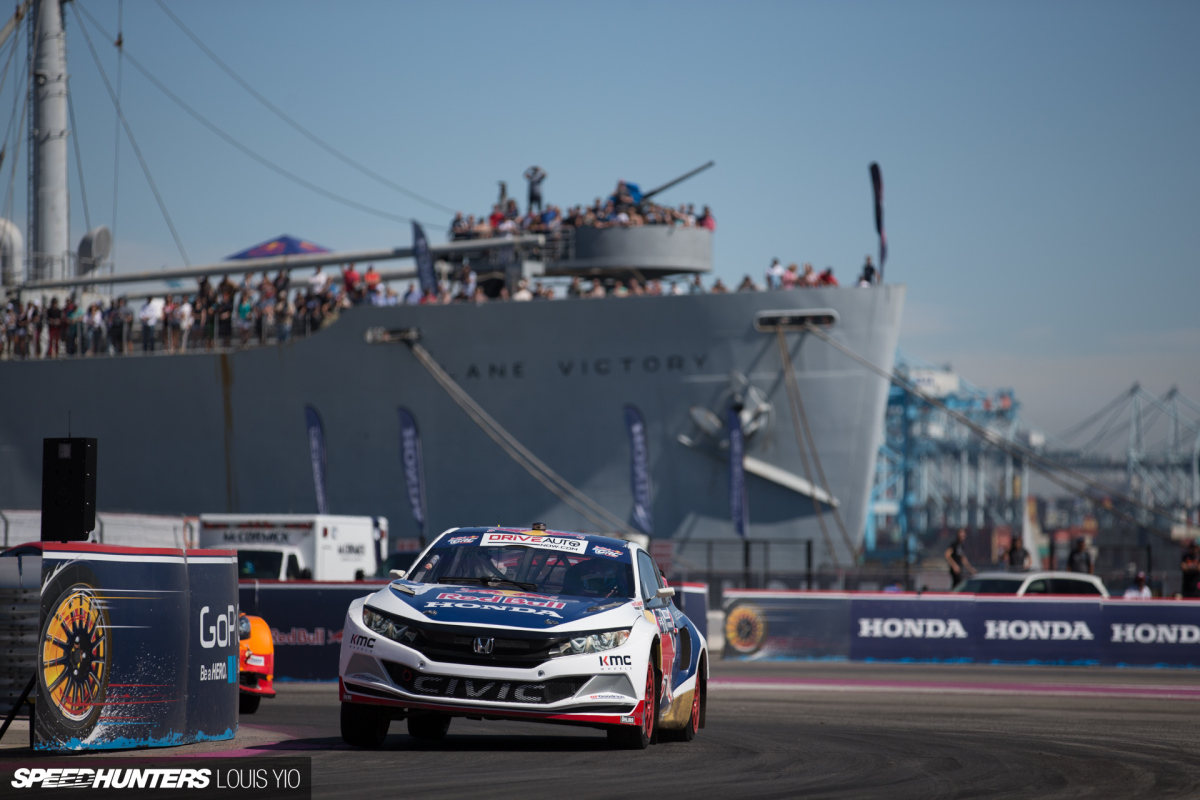 How often can you watch a race from a decommissioned battleship?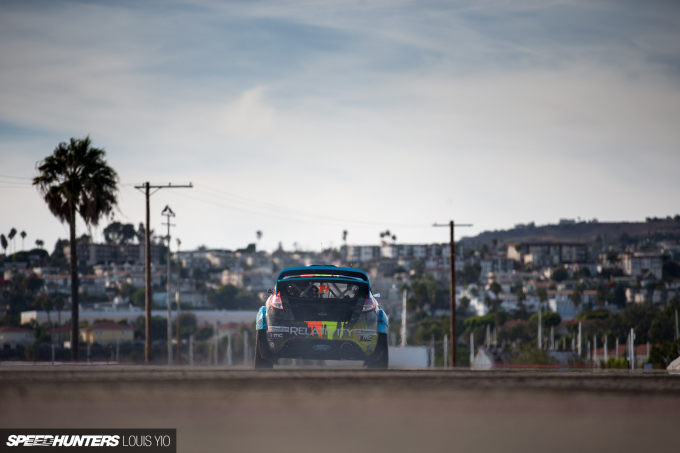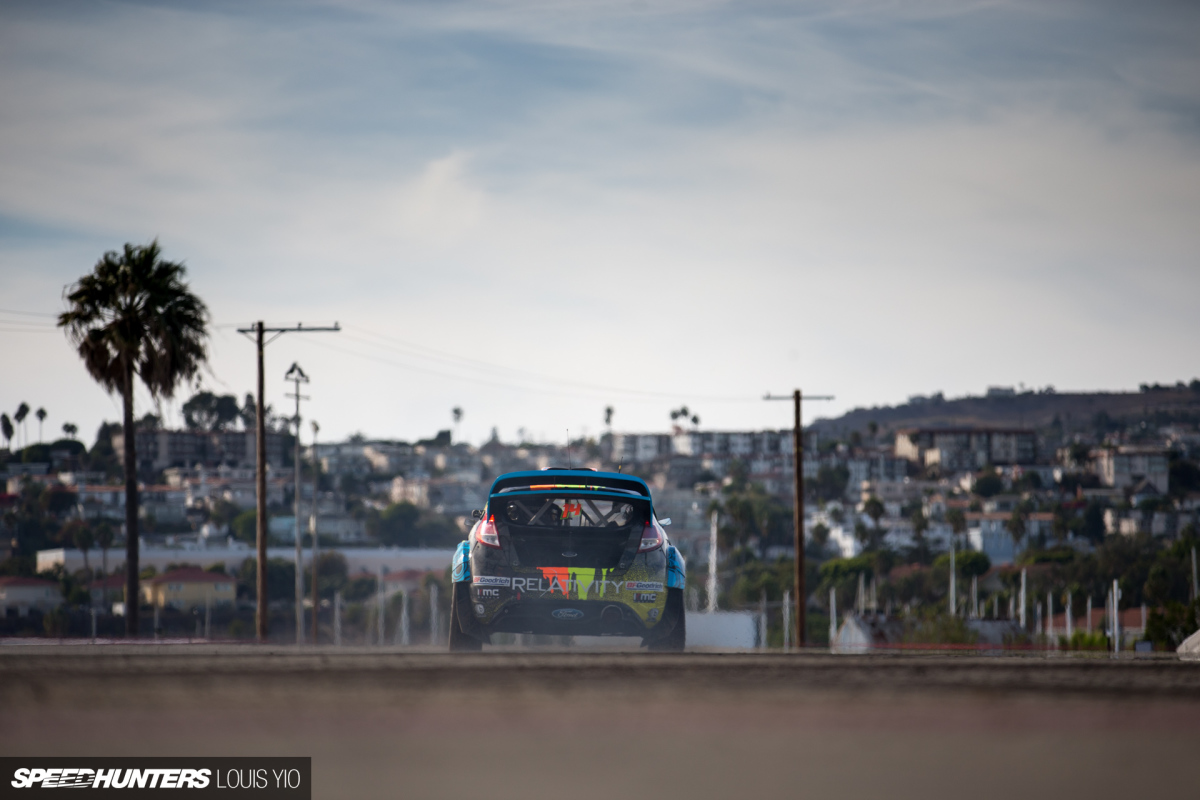 Squatting down has proved to be successful in getting decent shots at rallycross events this year. Source: I squatted down to get these shots.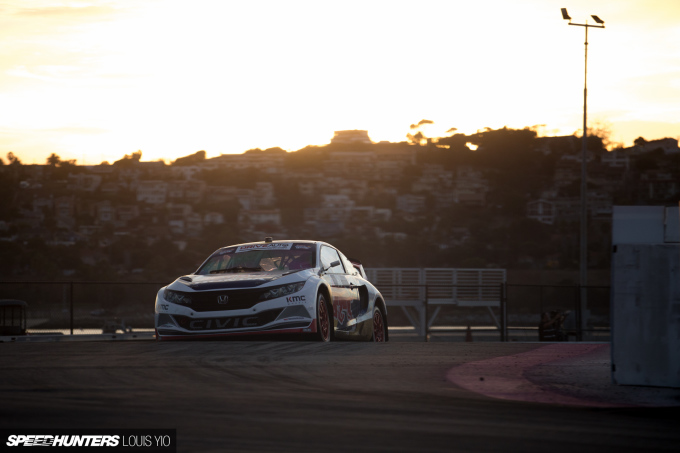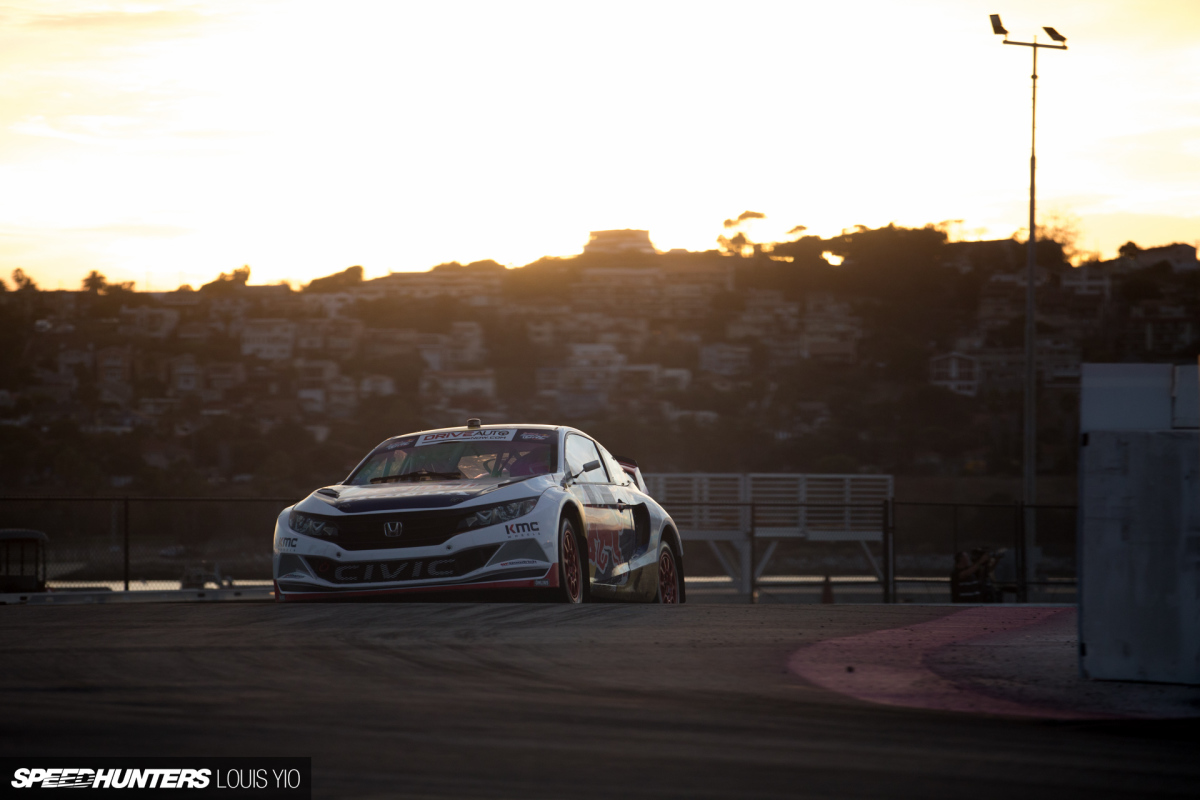 Very rarely will GRC run during the sunrise and sunset hours, so when they do I try to make the most of it and shoot as much as possible.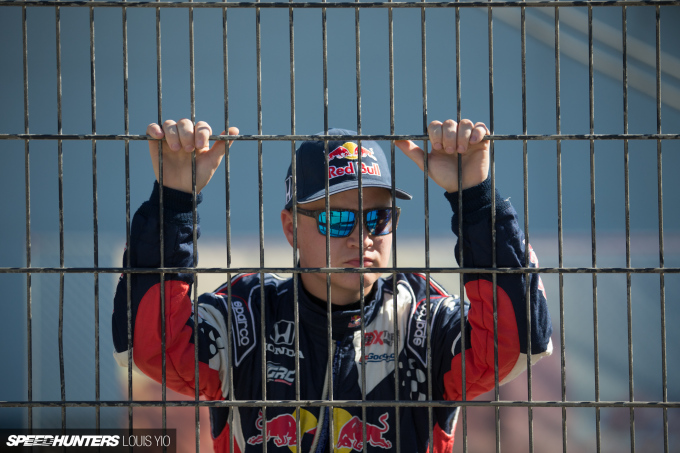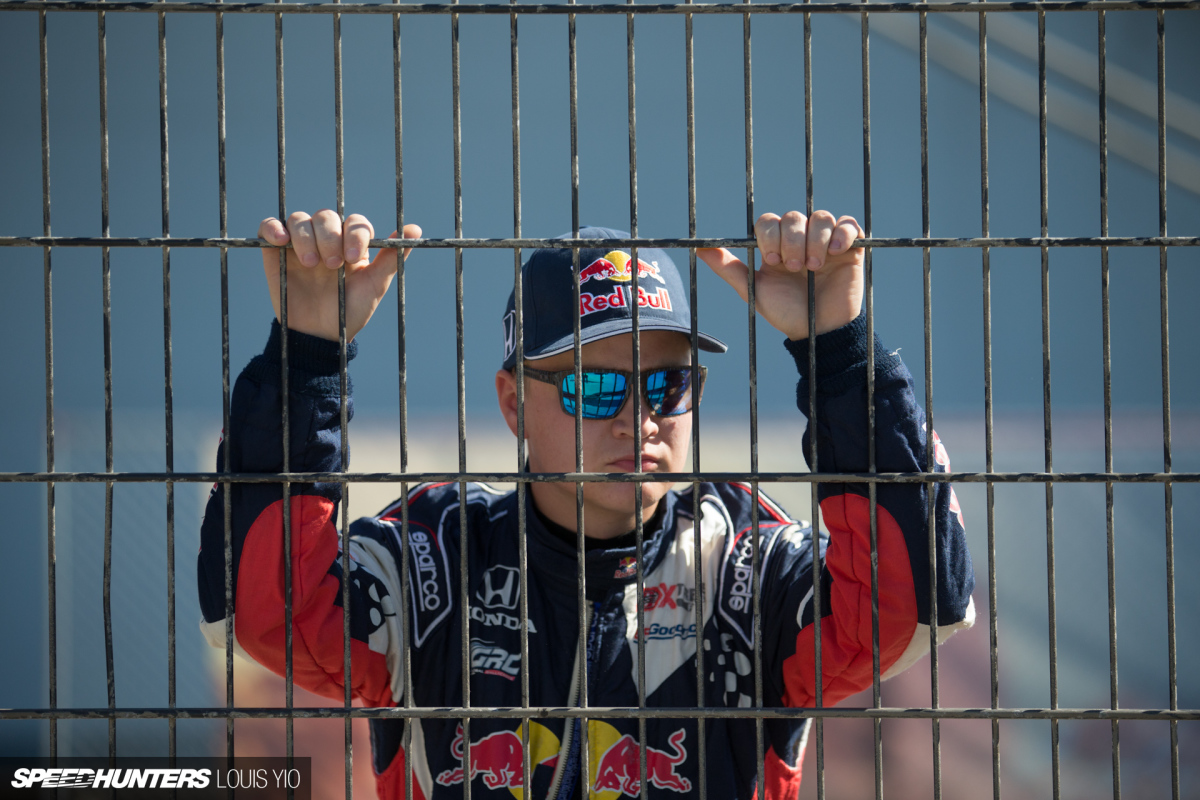 Little known fact: the driver's are caged up when they aren't driving. This is 100 per cent true because you read it on the internet!
Going back to the whole race tower vantage point thing, it just never gets old. If only they had the tower in the center of the track.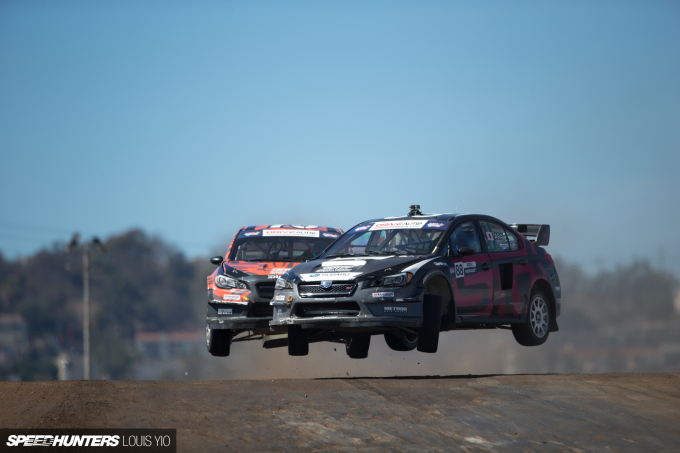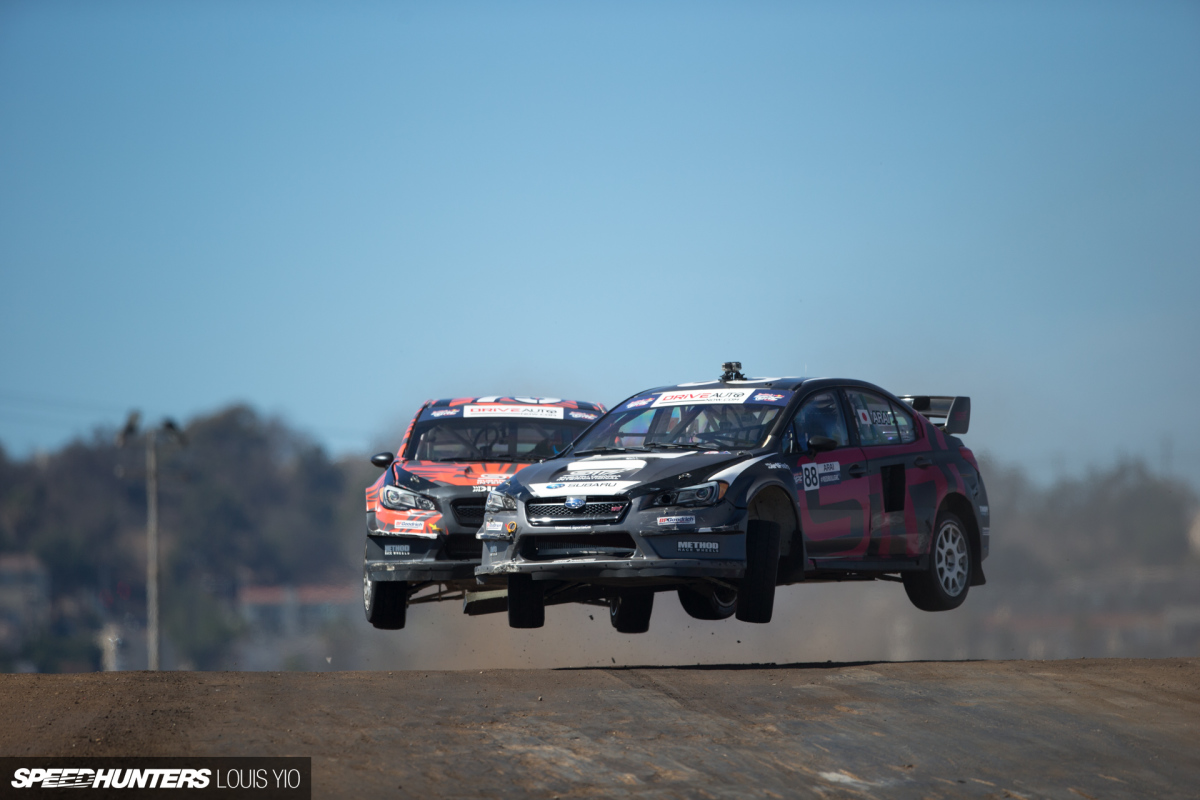 Have you ever gone Subaru-ing before? If you haven't, this gives you an idea of what to expect. Toshi Arai and David Higgins know a thing or two about it.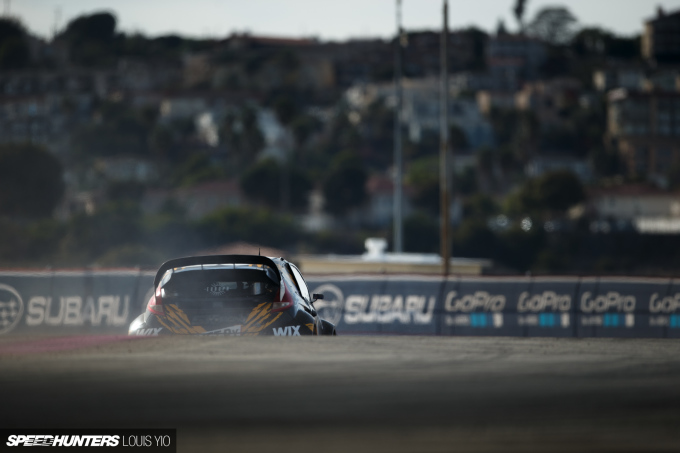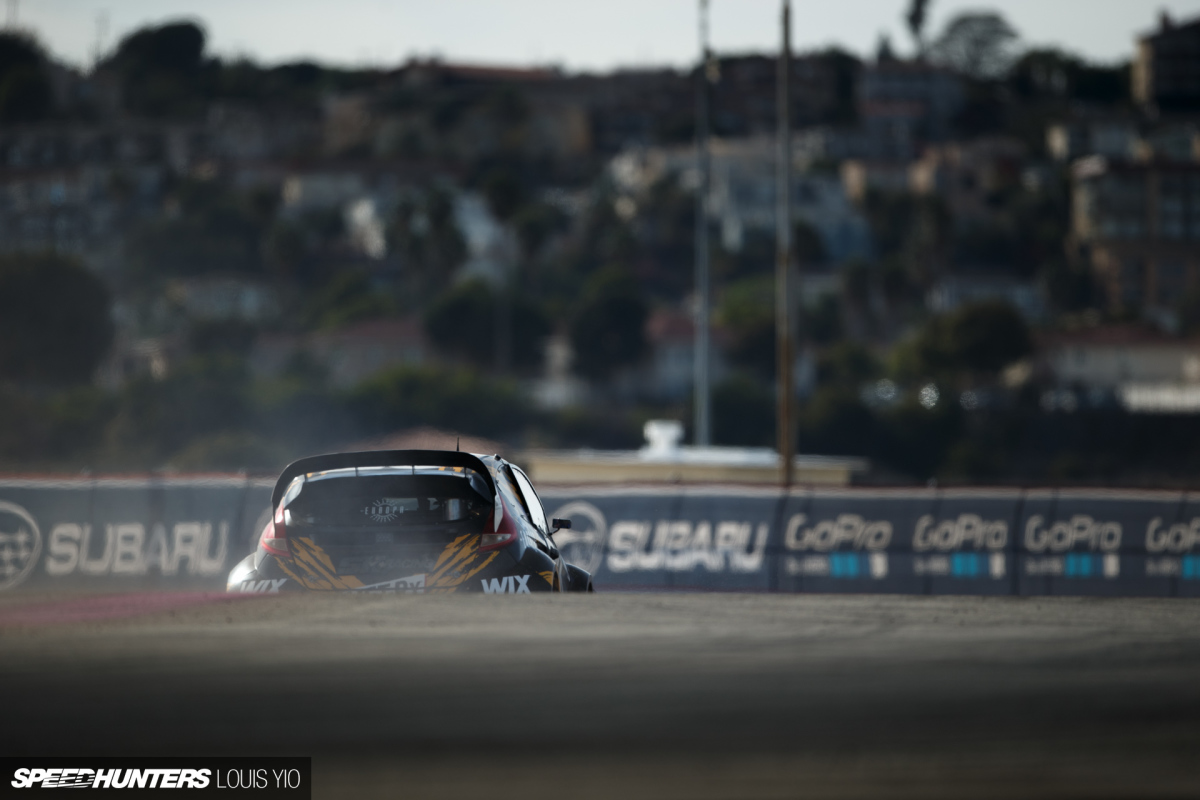 Well, that's it from this season. I have a ton of bonus images to share with you, so keep scrolling down for those.
Louis Yio
Instagram: lusciousy
louis@speedhunters.com
Cutting Room Floor