Summer Madness
As I hinted at last week, there's been some exciting stuff going on with my 1975 Dodge Dart Sport build, better known around these parts as Project Yankee.
And as promised, I've returned for a much-needed update on what's been happening with the car since my last project post, and also a look ahead to what's coming.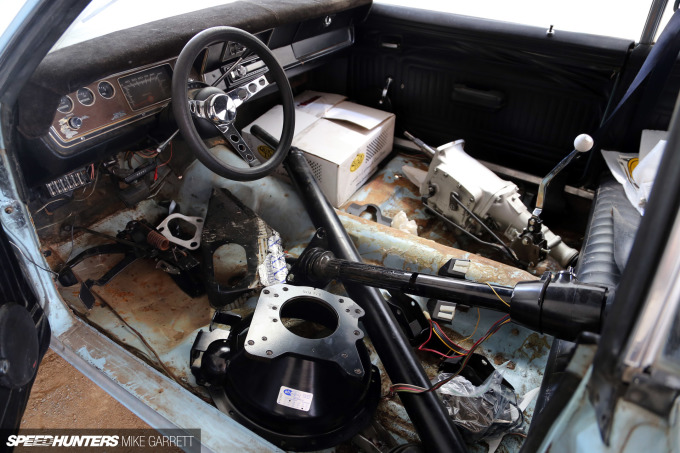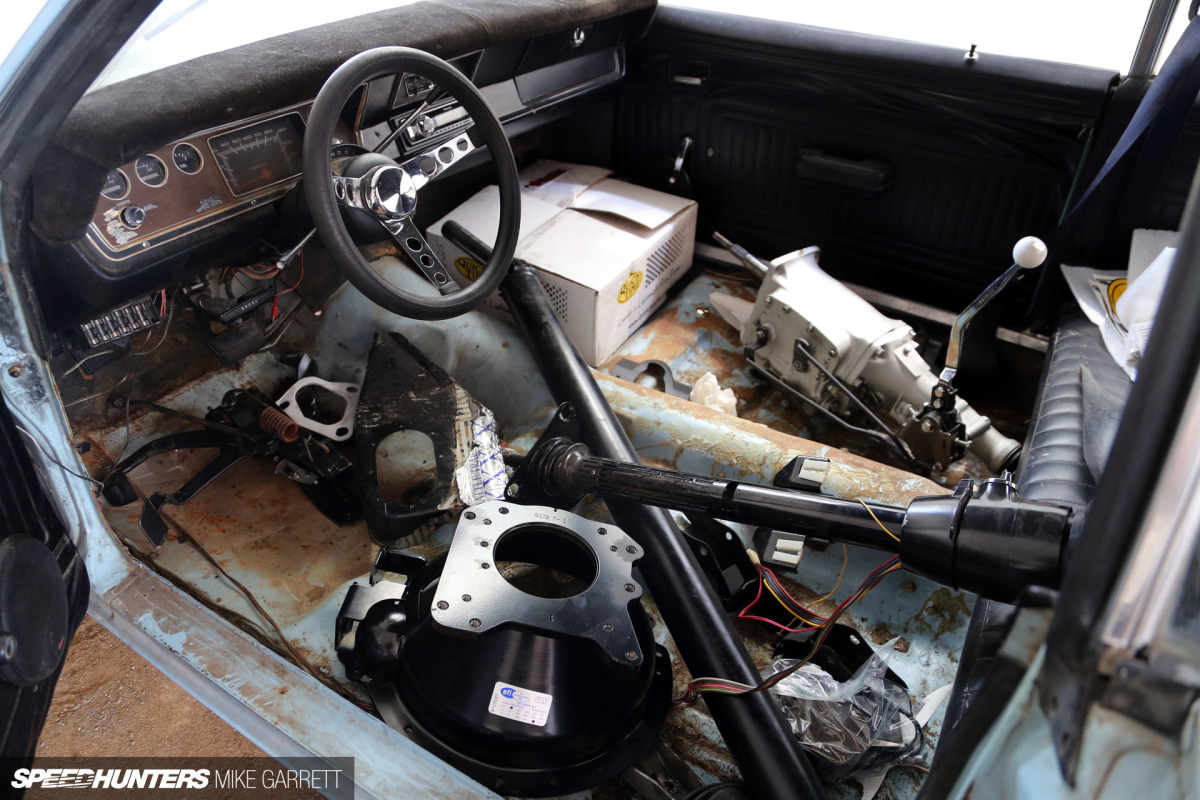 In the last big update, I talked about my plans to convert the car from column-shifted 727 automatic transmission to an A833 overdrive 4-speed manual, and how I bought a wrecked '72 Dart donor car that included both the gearbox and many of the associated parts I'd be needing for the conversion.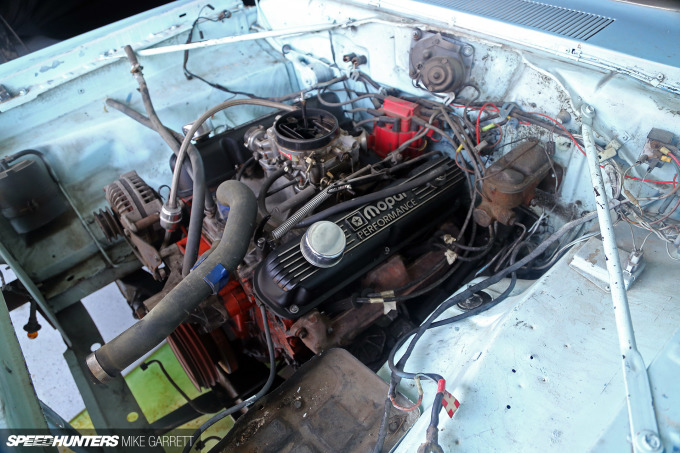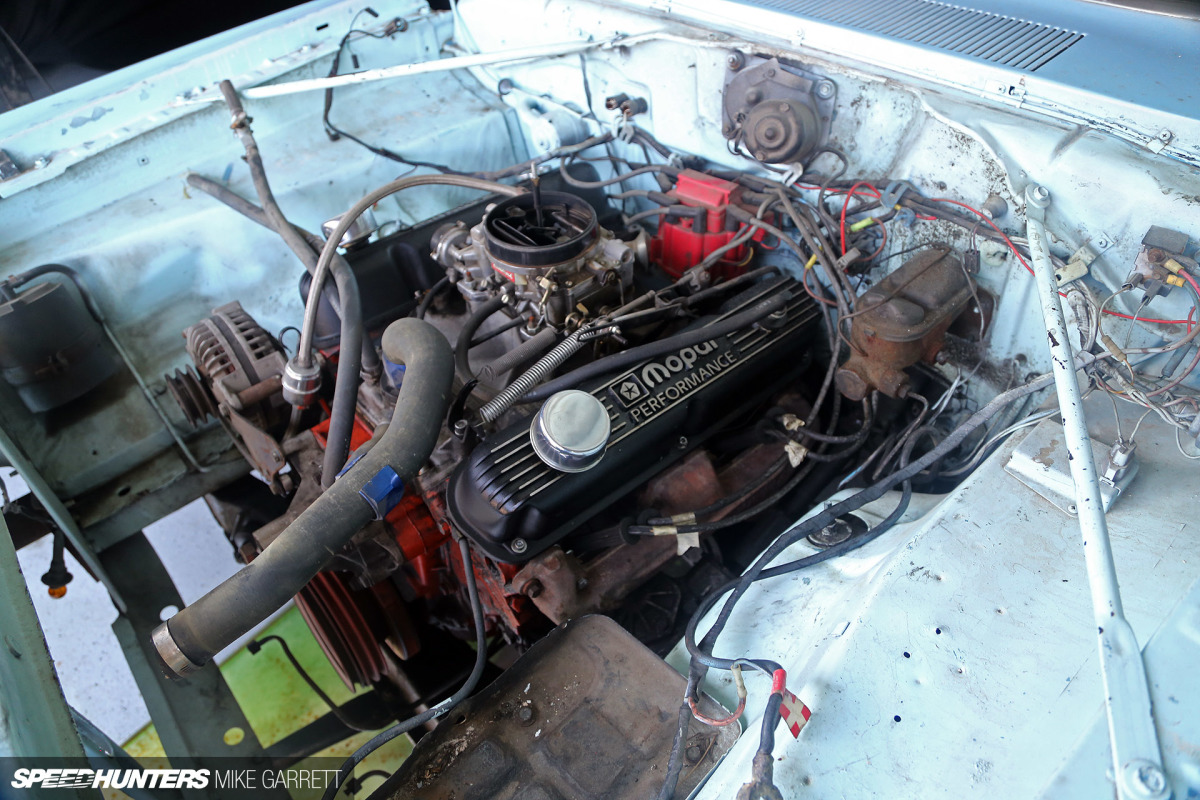 Initially the plan was to stick with the 340ci small block V8 that came in my car when I bought it, but this spring an opportunity to do something much more exciting presented itself. I'll get to that in just a moment.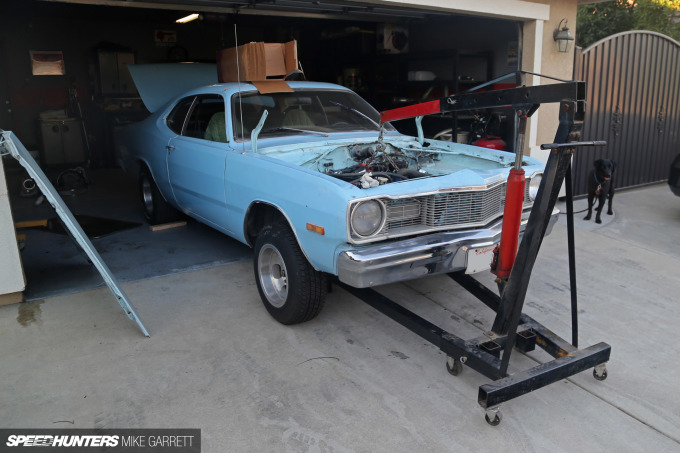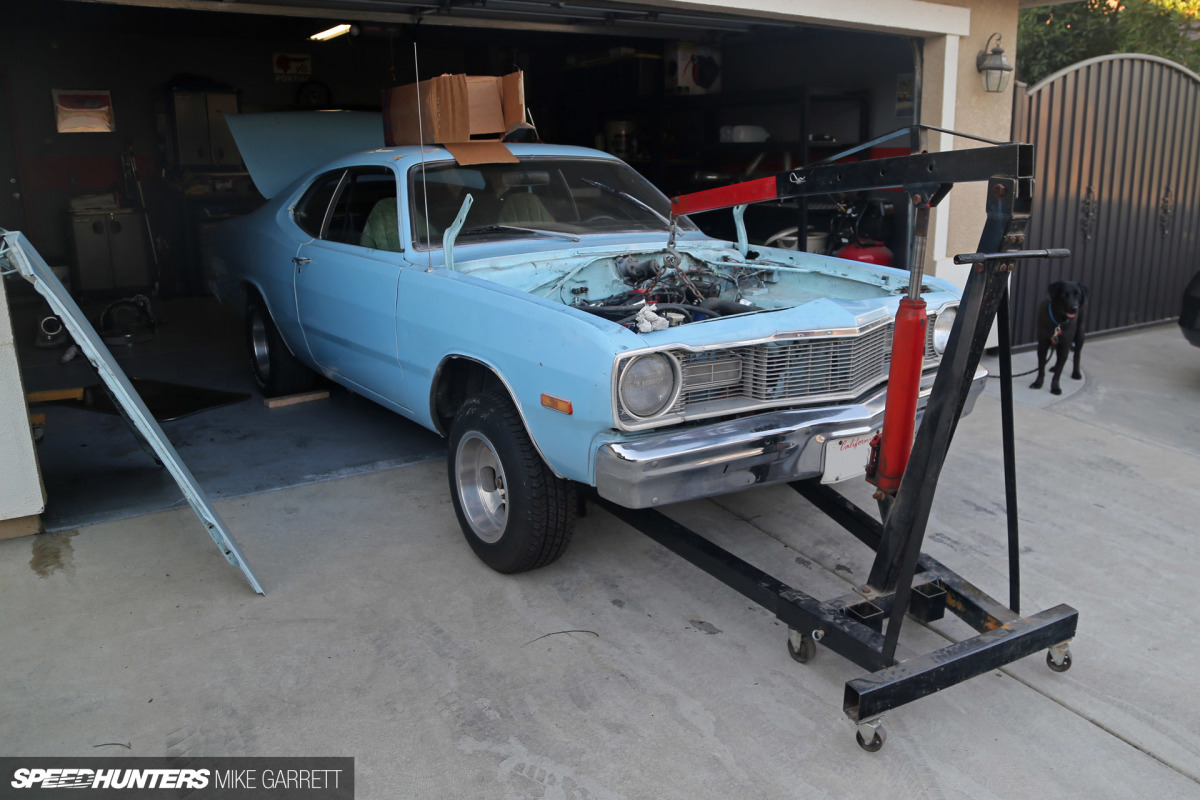 Regardless of the final engine choice, the original motor and transmission were going to have to be pulled out for the manual conversion.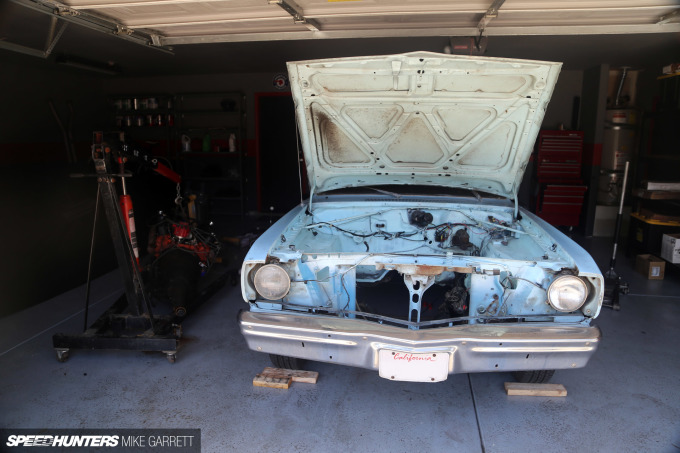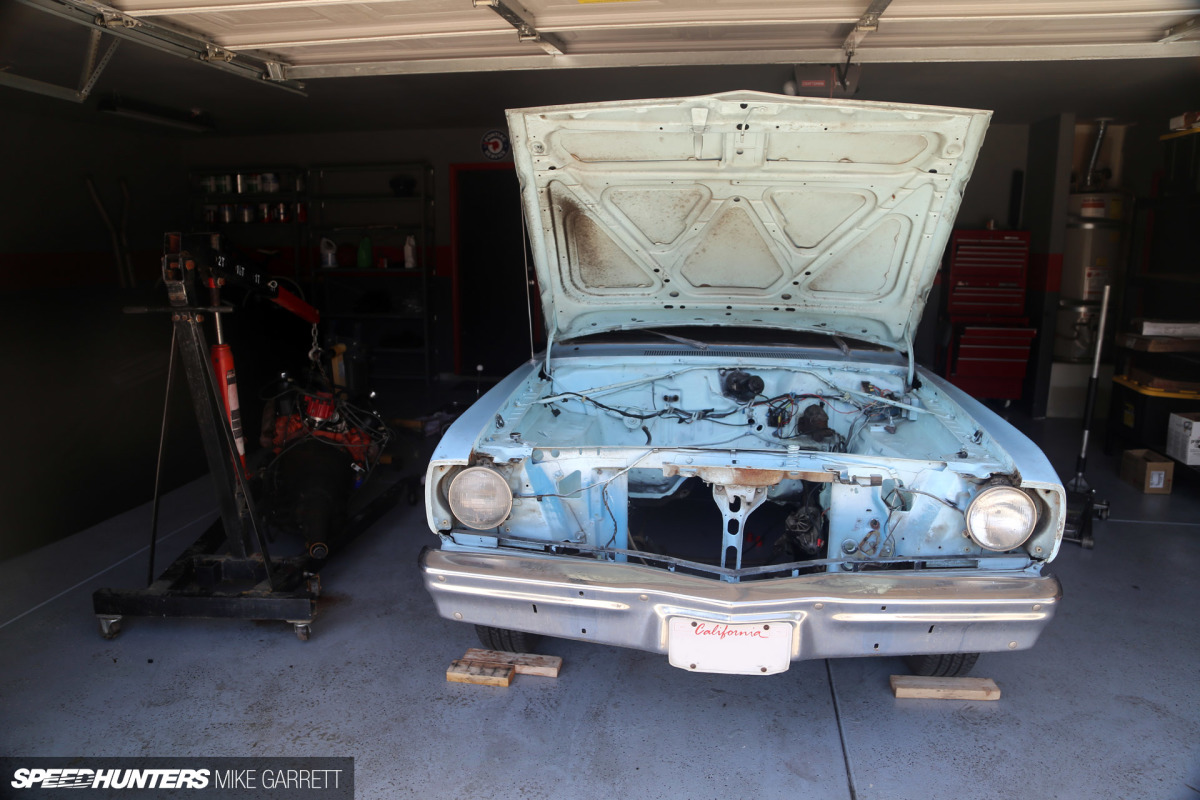 With the help of my dad and my brother, we had the 340 removed in an afternoon. I guess you could call this the first big step on the new journey of Project Yankee.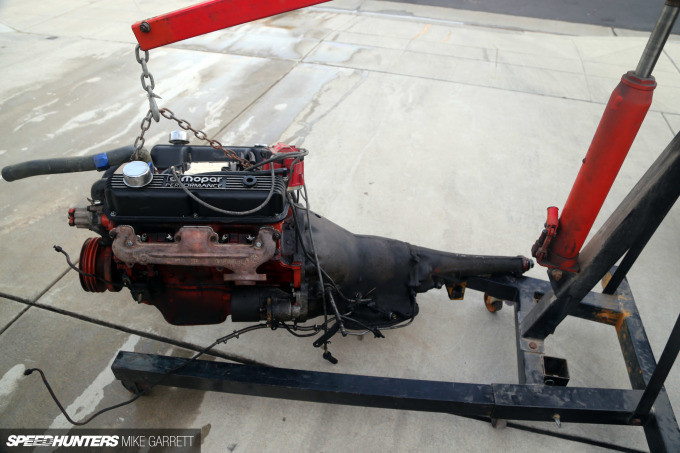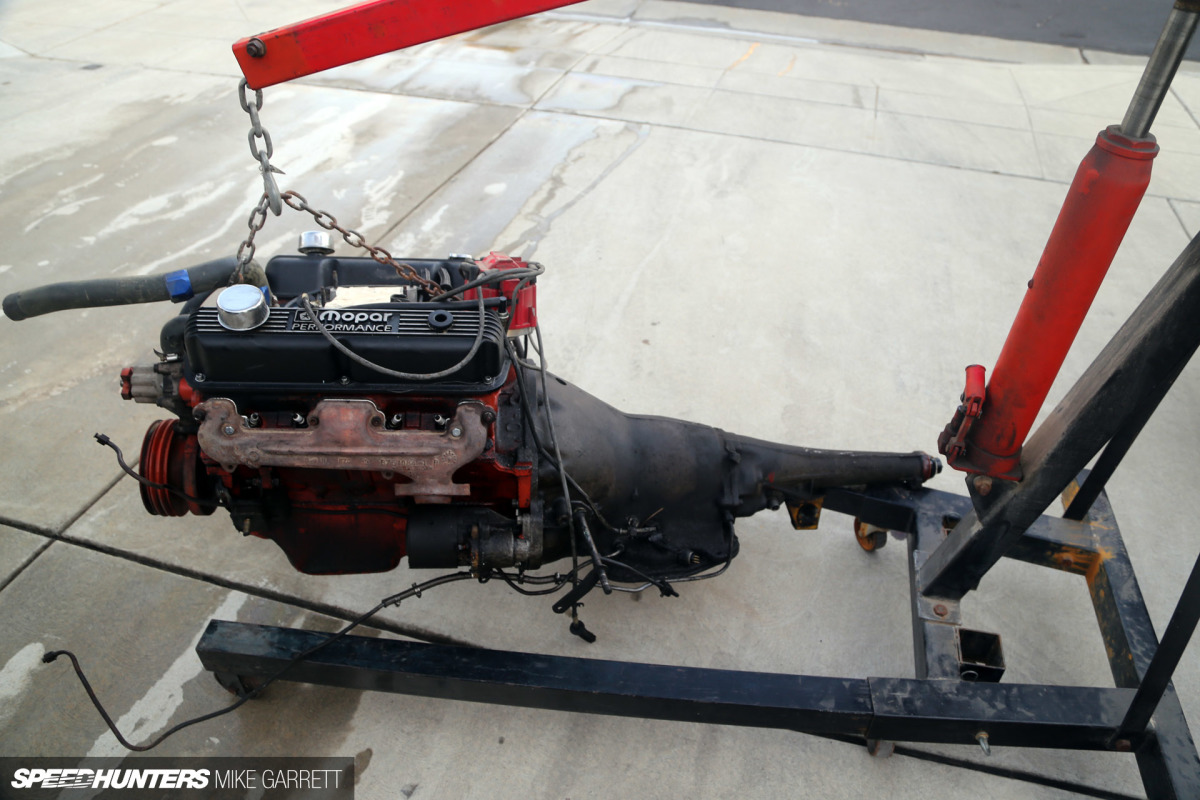 Out of the car and straight onto Craigslist the 340/727 combo has gone; hopefully they will find a good home beneath the hood of someone else's Mopar project.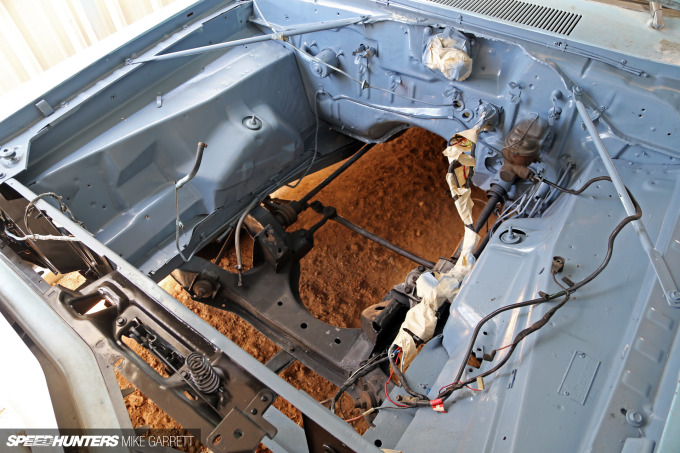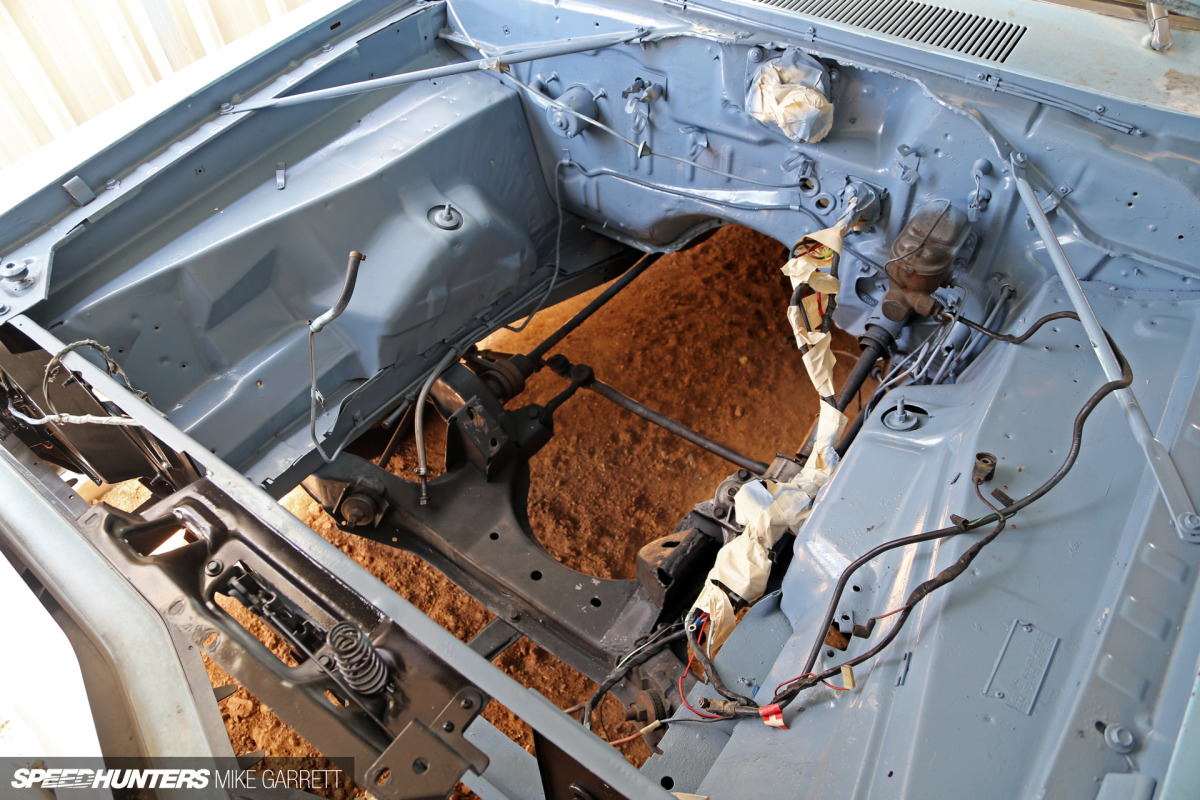 With the motor removed, I used this opportunity to do a quick repaint of the engine bay. I went with a simple navy gray color that should match well with any body color choice. It's nothing fancy, but it should get the job done.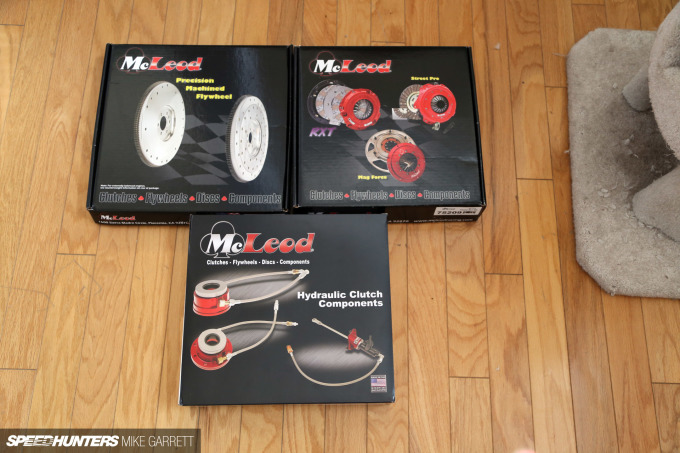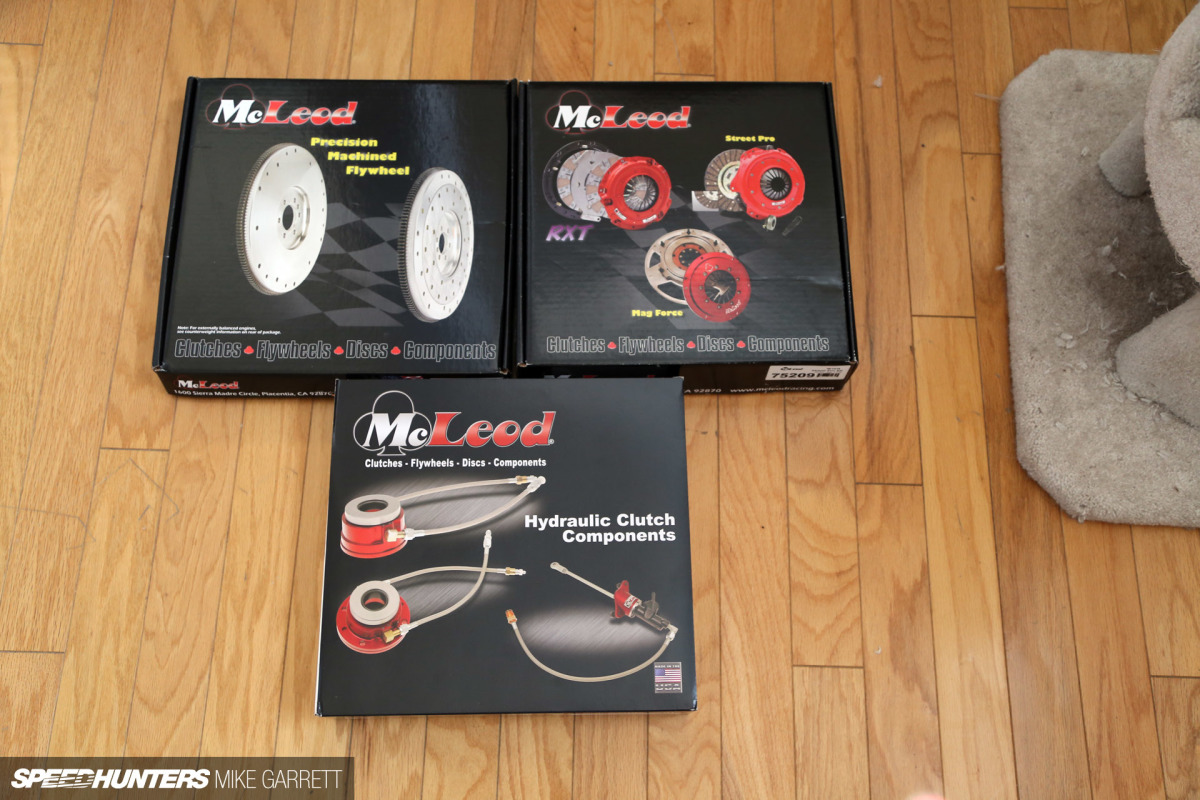 While the engine plans have changed, the transmission plans have not. I'm still going to be running the A833OD with the QuickTime bellhousing I showed in the last update, but there were still some additional parts needed to realize my gear bangin' dreams. And that's where the folks at McLeod Racing come in.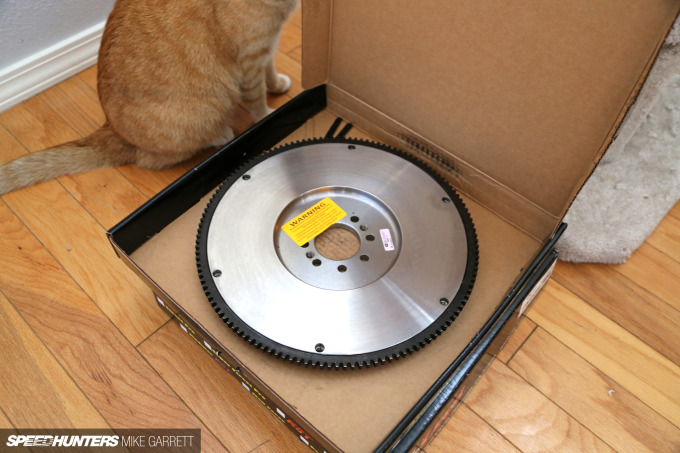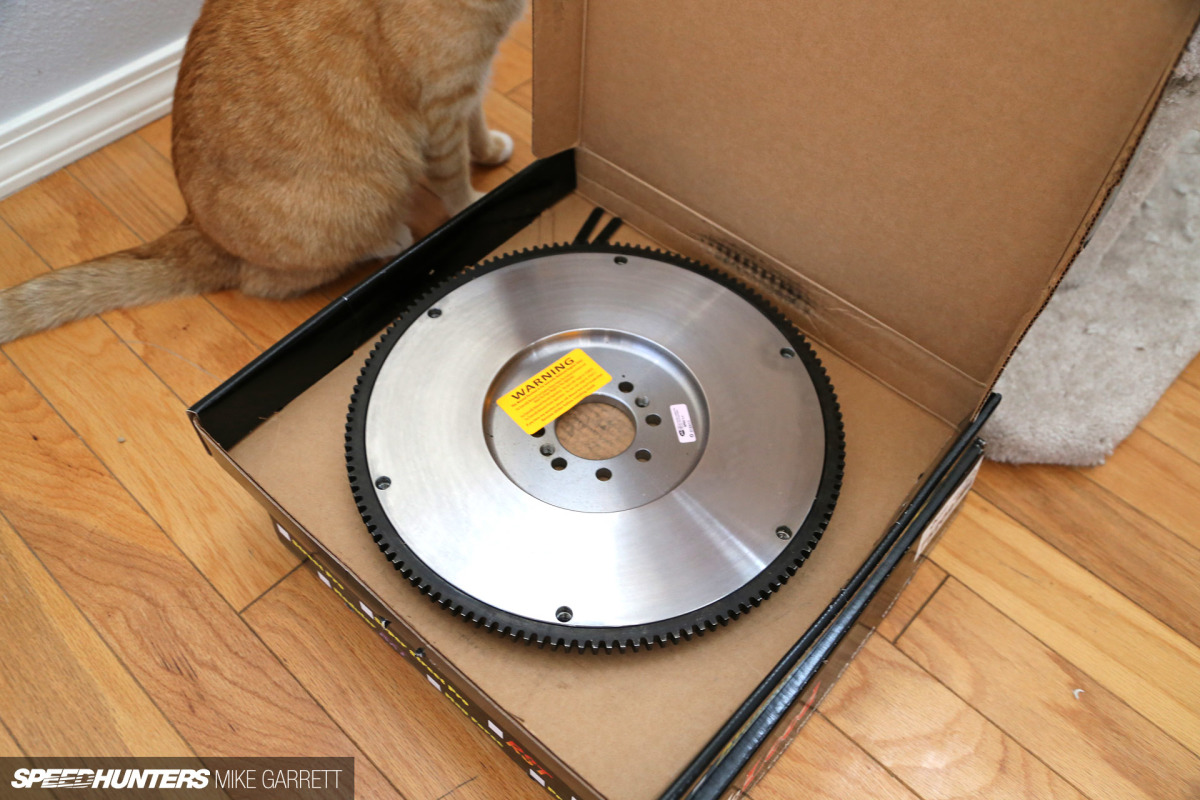 They've not only set me up with a special flywheel that I'll need for my engine/trans combination, but also the rest of the parts I'll be needing to finish the clutch setup.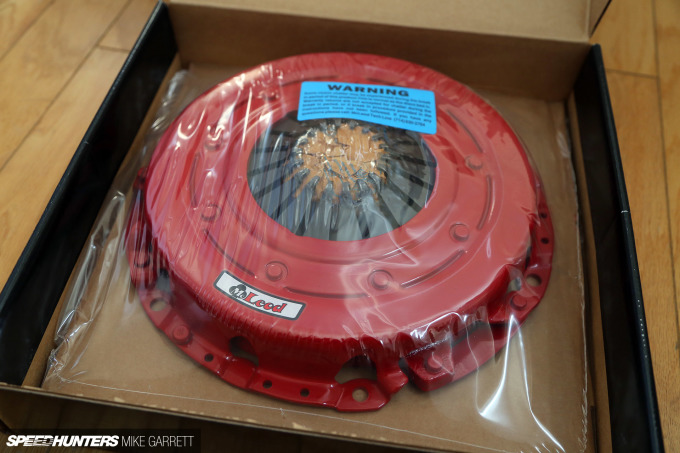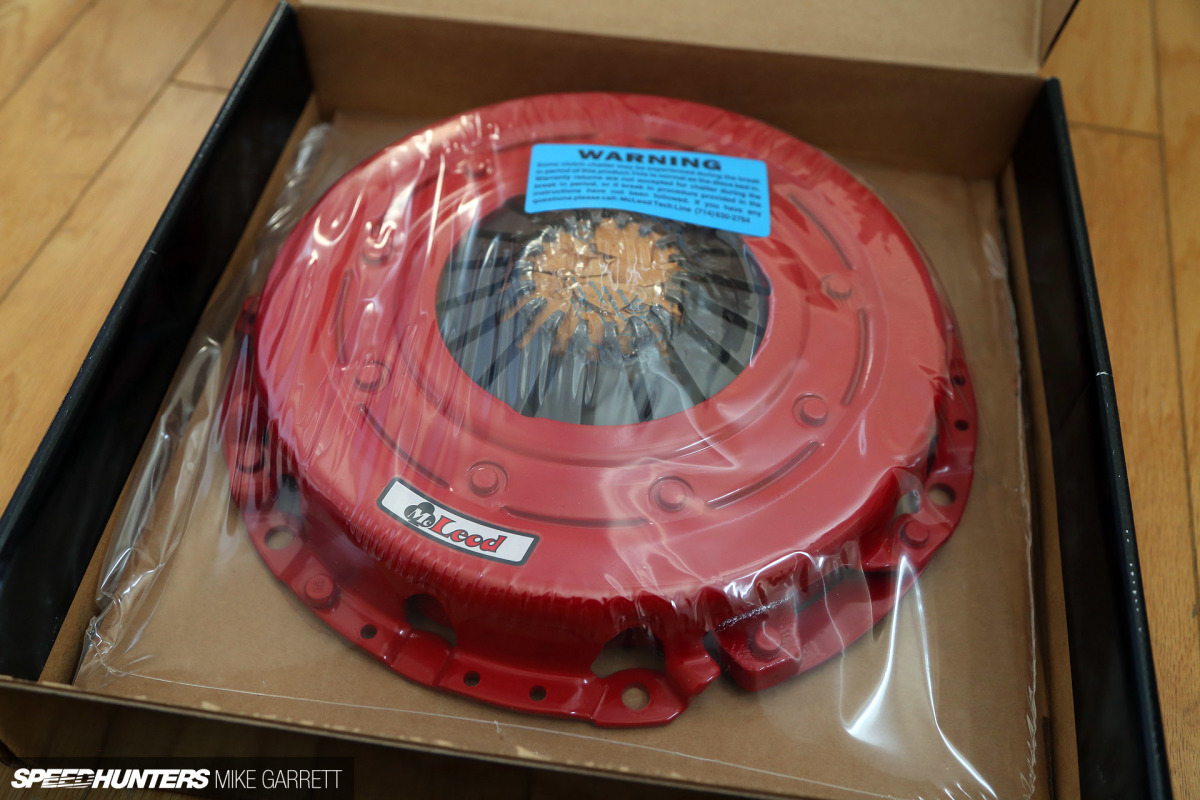 That includes one of their Street Pro clutch disc/pressure plate kits.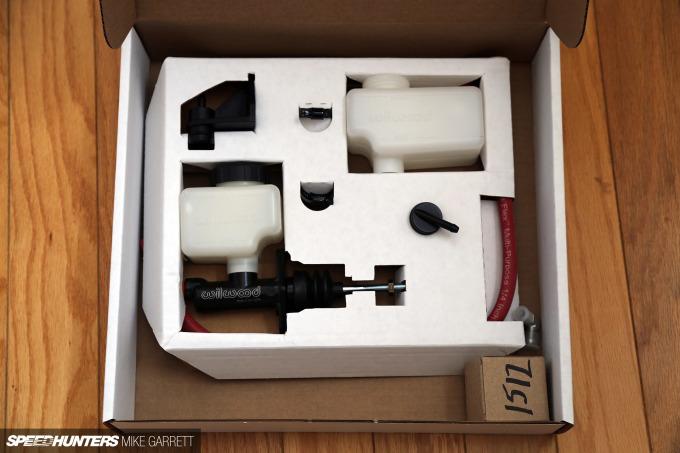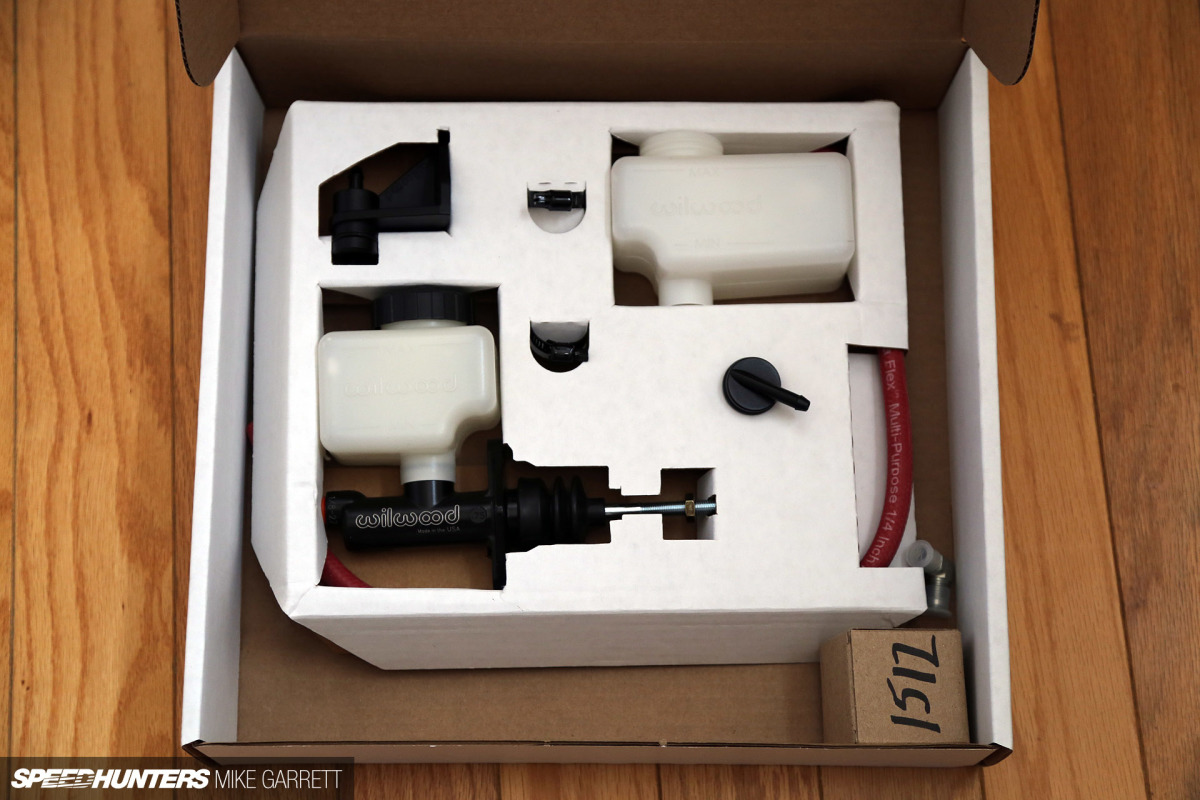 And a hydraulic throwout bearing kit. This one's very important because not only will it simplify clutch operation, it will also save us a lot of room under the car with what's going to be a tight-fitting engine setup.
Christmas In July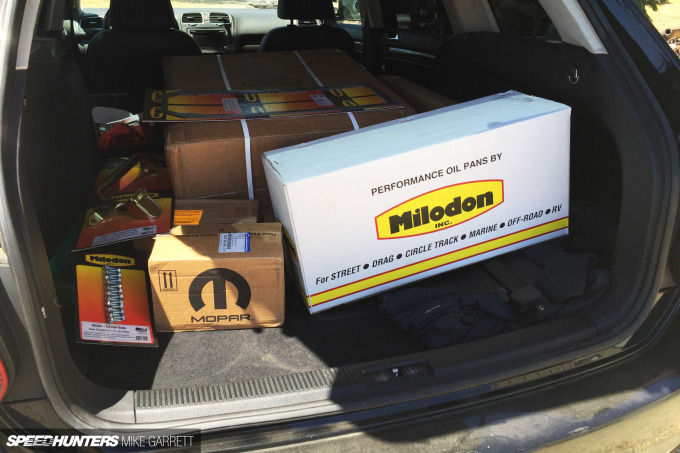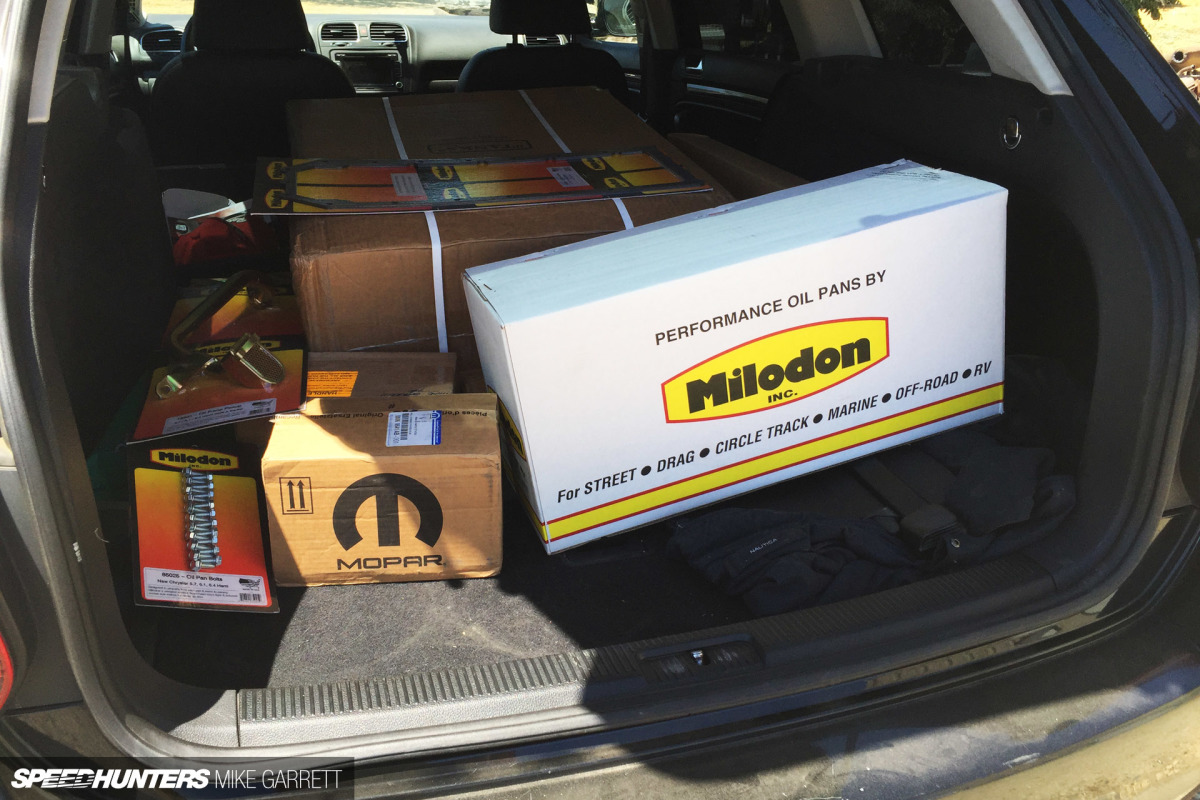 Also jumping on board to support the project is Summit Racing Equipment, the massive parts supplier known for its incredible inventory and lightning-fast shipping times. The Summit guys have helped out tremendously with various supporting parts that are going to be needed for the engine swap.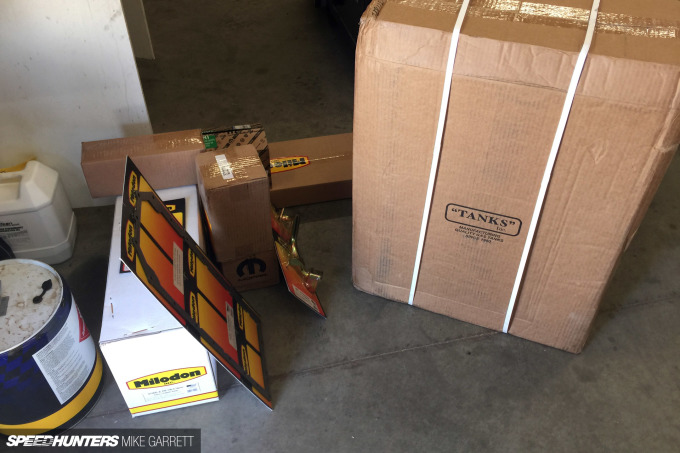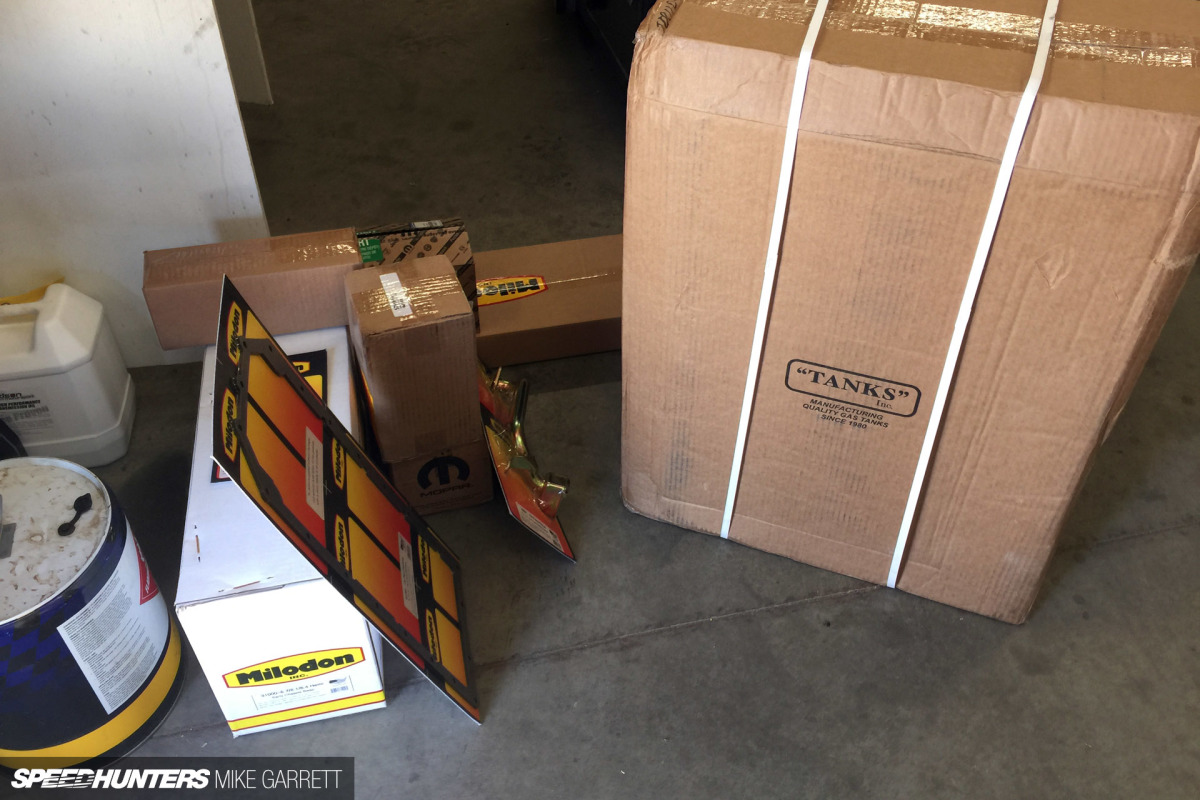 Among the Summit-supplied parts that have showed up at my door over the last few weeks is a complete Milodon oil pan setup and an A-Body fuel tank from Tanks Inc. made for EFI applications, along with a matching in-tank fuel pump.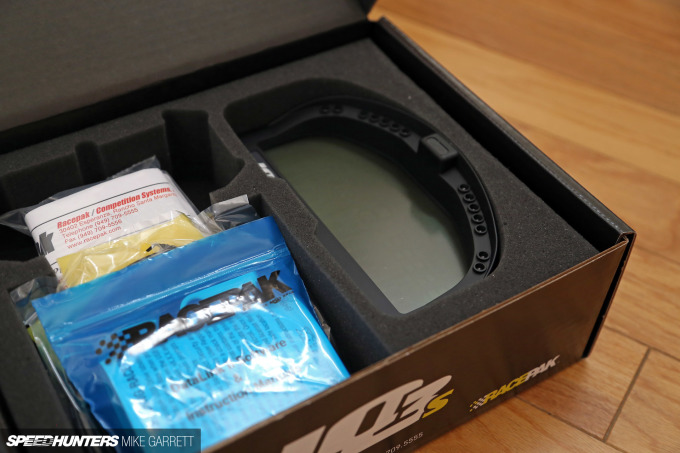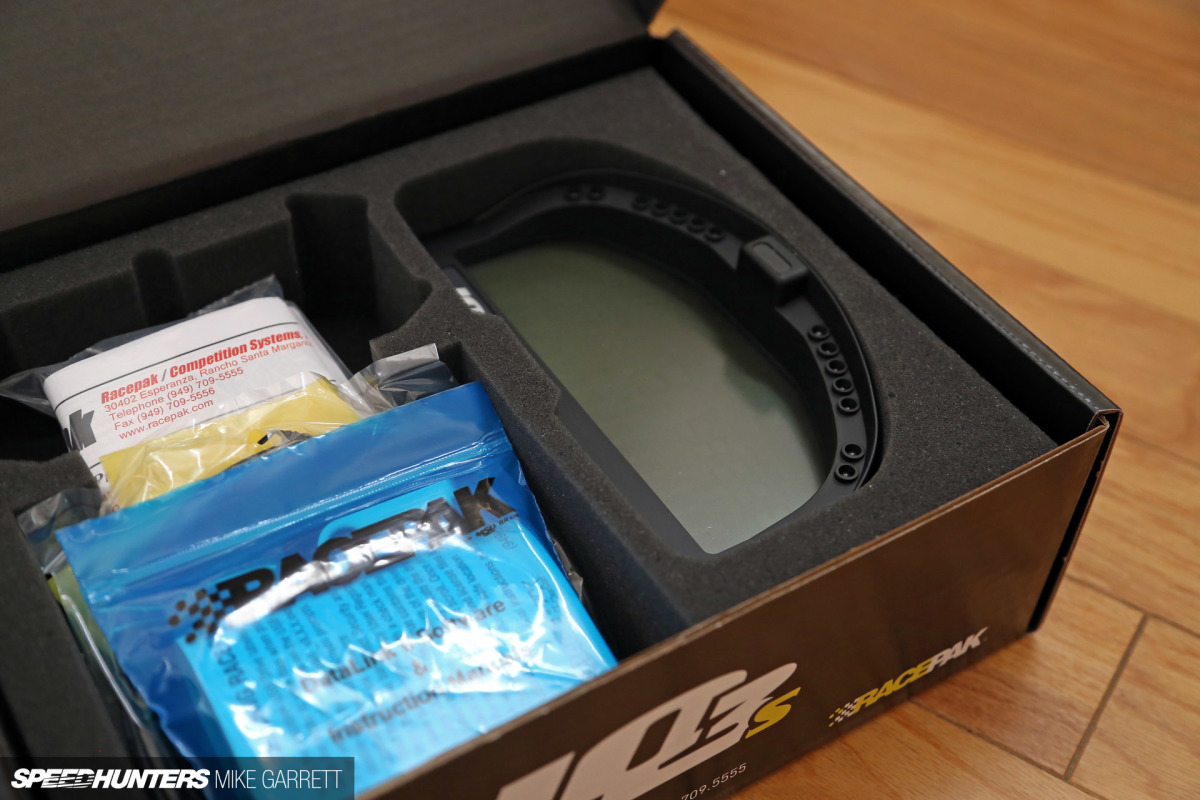 There was also no way the original Dart tachometer-less instrument cluster was going to work for the new engine setup, or for the look I want for the interior. This is where Racepak and its new IQ3S digital dash unit come in.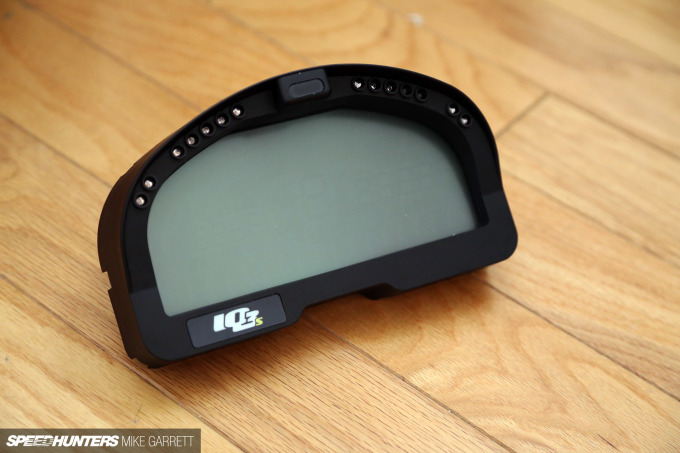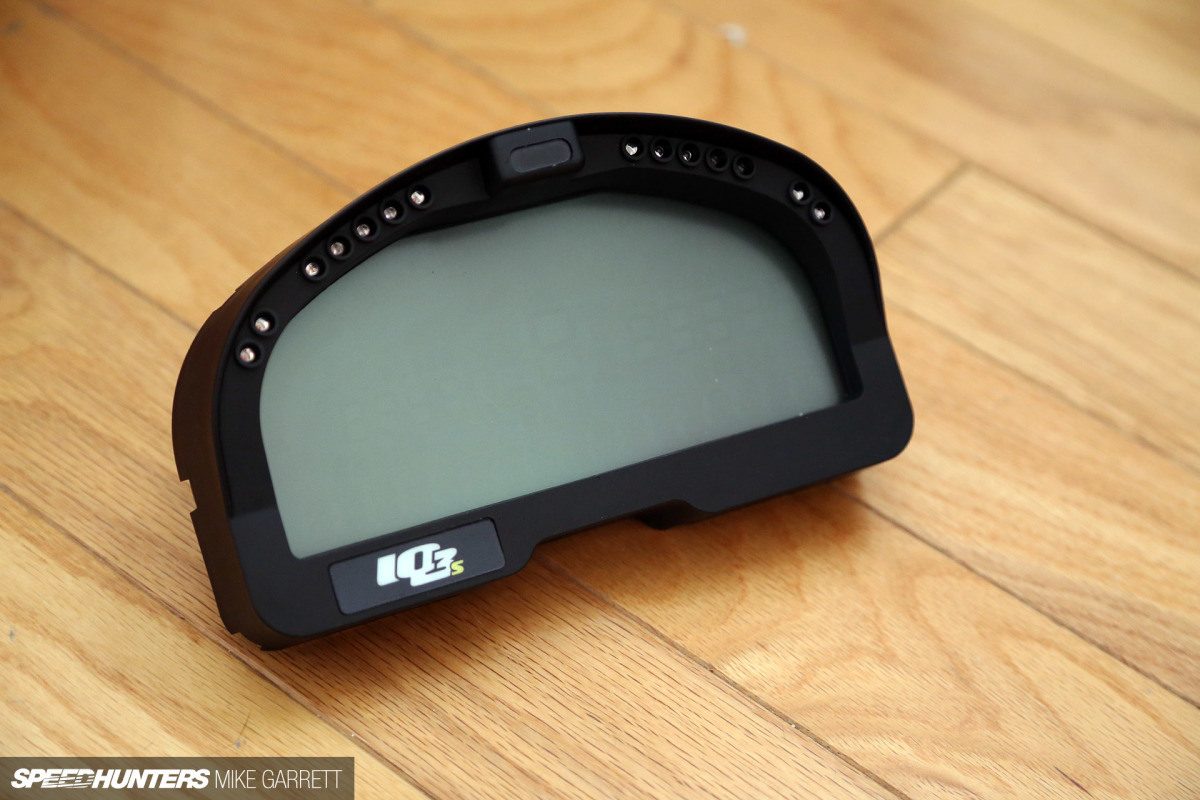 The IQ3S is part race dash, but it also has the features you need for street driving, which I plan to do a lot of. There will be lots of time later to dig into the IQ3S's features, but this little unit has ramped up my excitement significantly.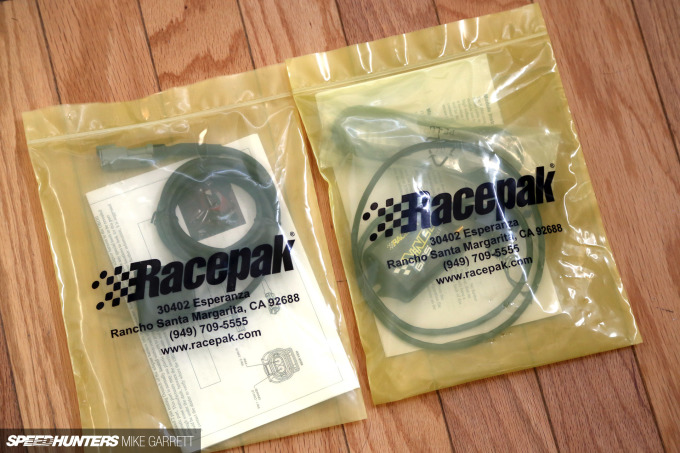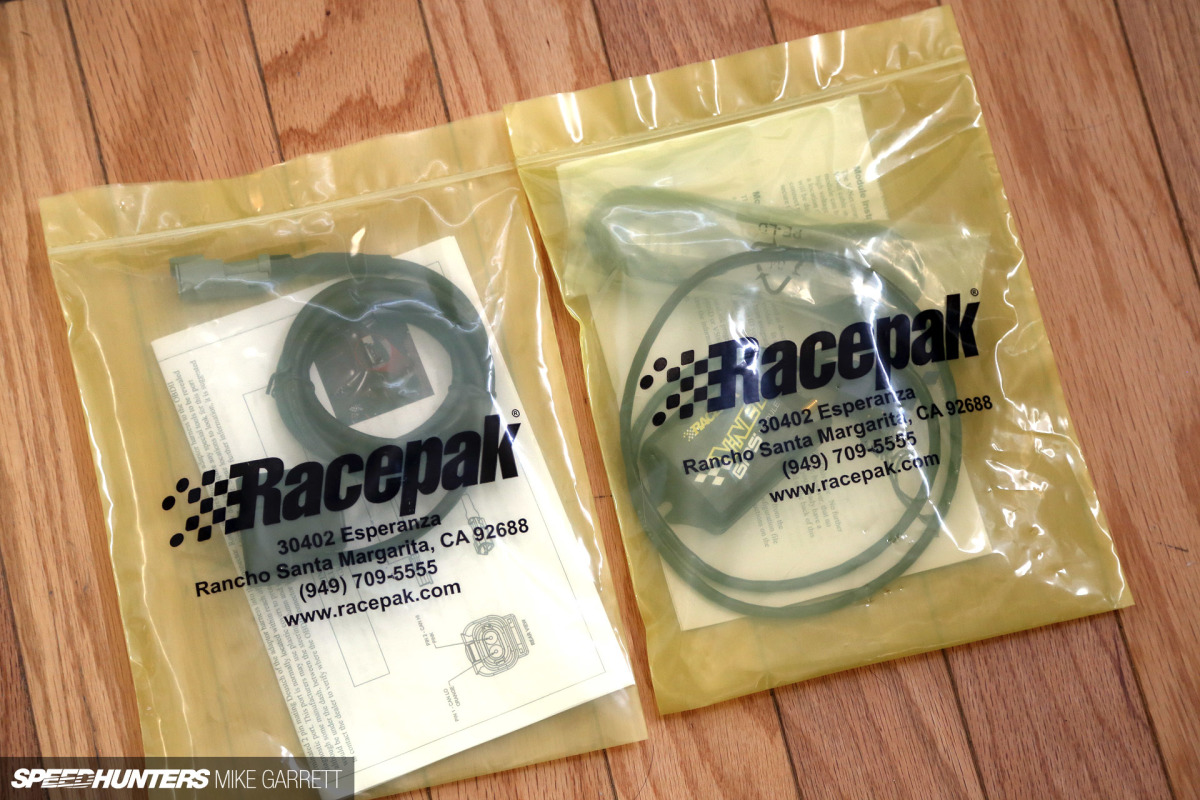 In addition to the dash unit itself, I'll also be running Racepak's optional GPS speedometer plug-in, and an OBD2 interface to read data from the new engine.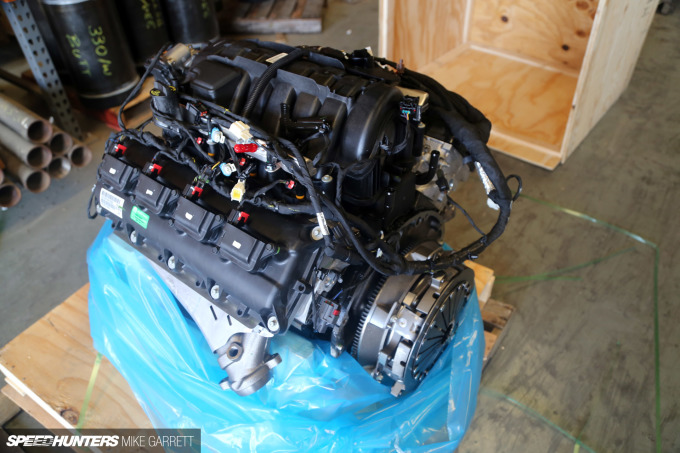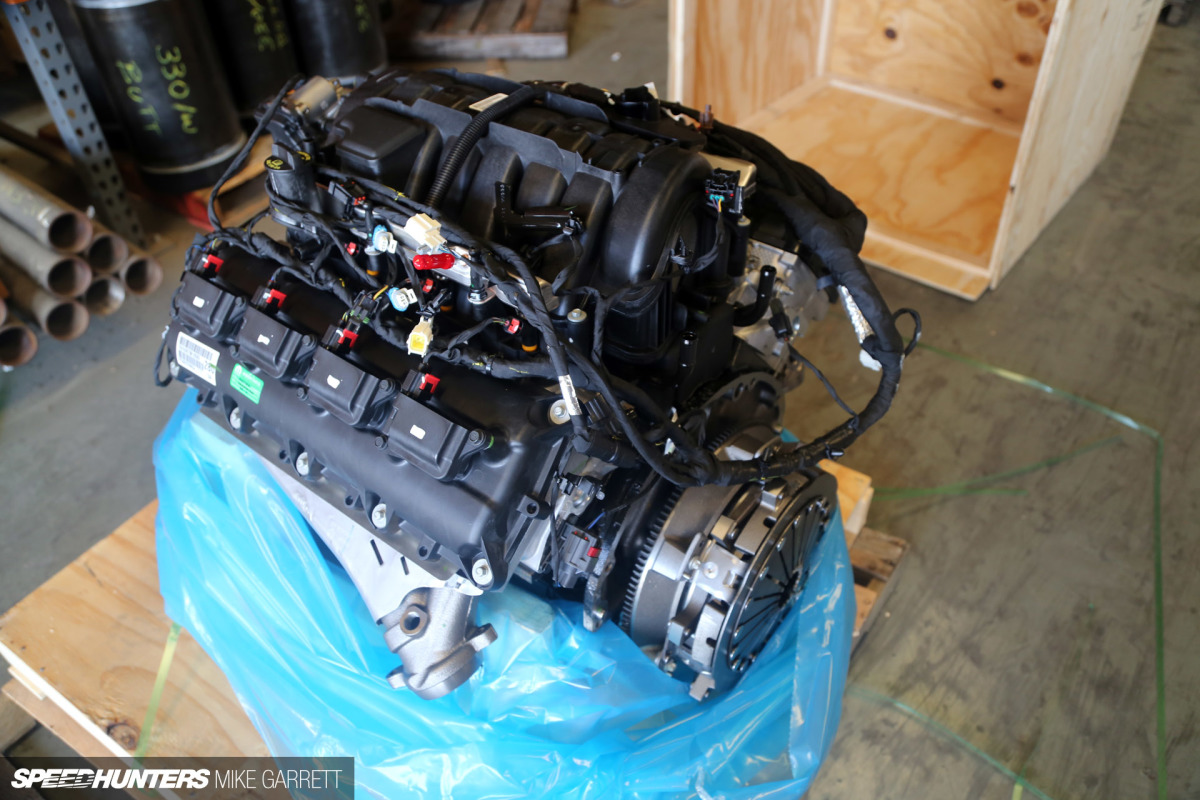 Which brings me to the engine itself. Pretty important right? You are indeed looking at a 5.7-liter Gen III HEMI V8. It's just like you'll find under the hood of a brand new Dodge Challenger R/T and it will soon be powering my '75 Dart Sport.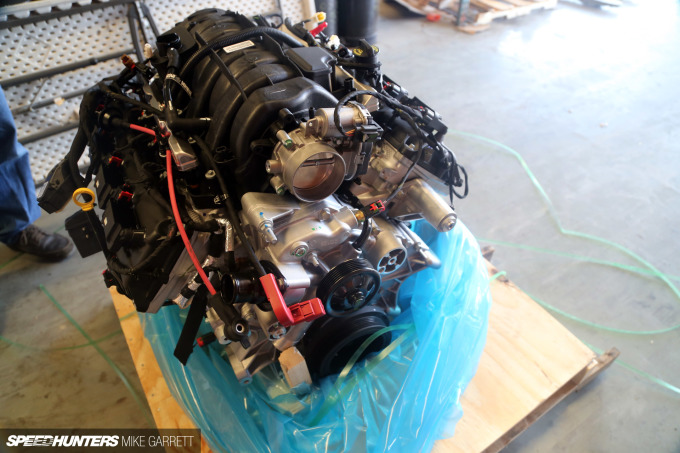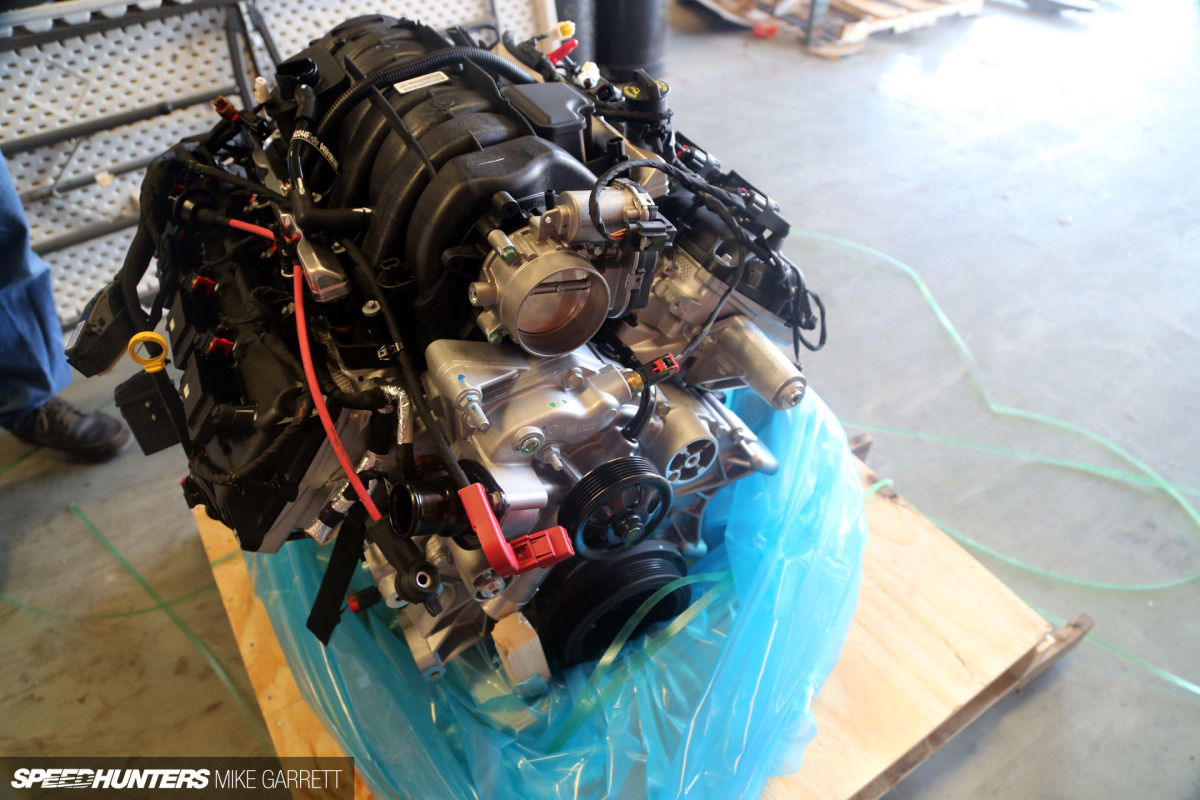 I'll be saving the specifics of the engine setup for a future update, but I will say that I'm incredibly excited to have the power and reliability of a modern V8 while still keeping things in the Mopar family.
A Look Ahead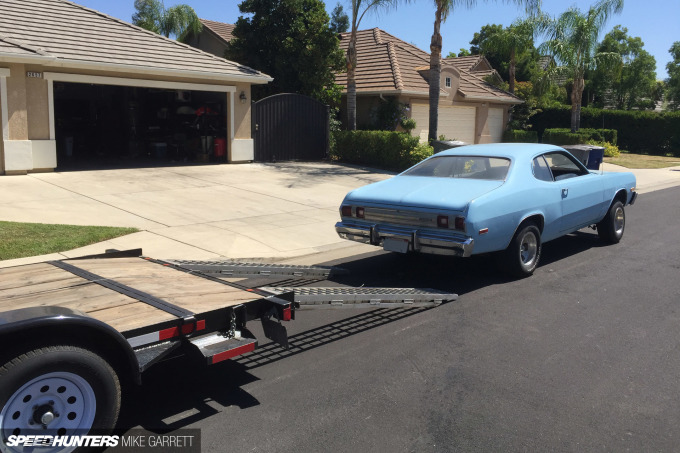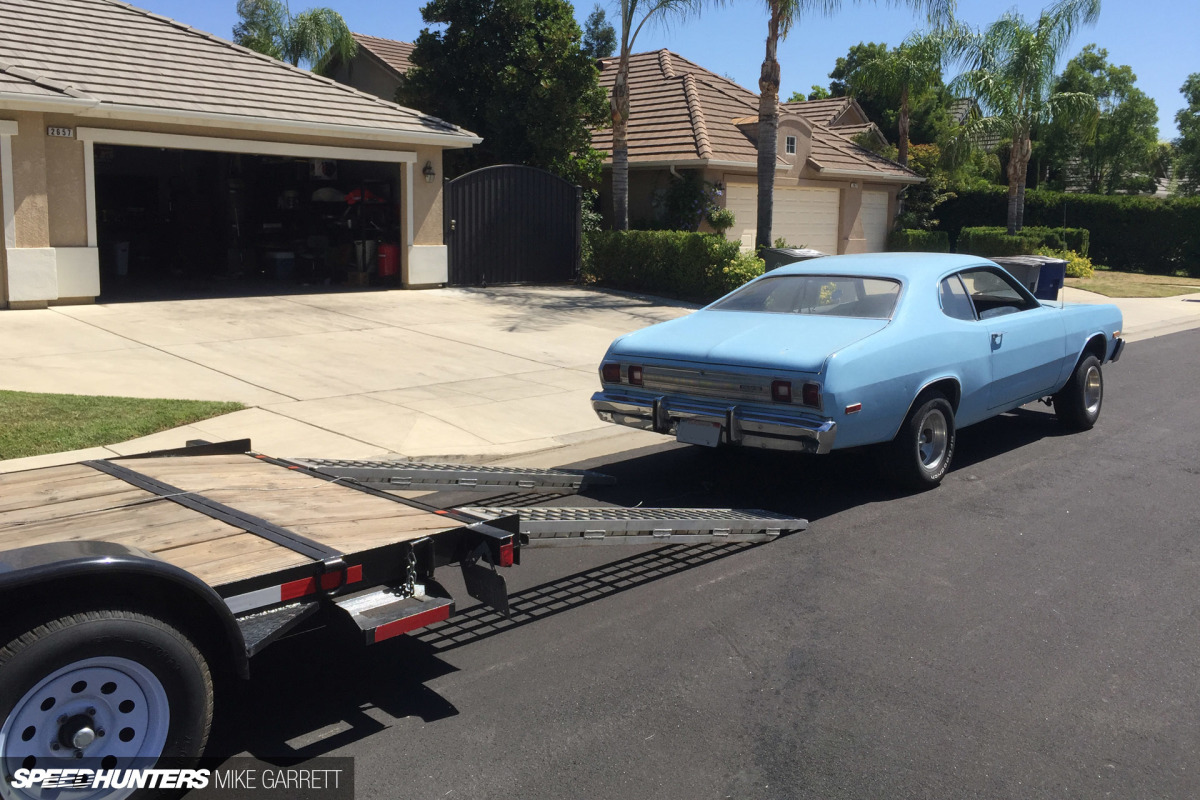 A lot of my time over the past few months has been spent researching internet forums, asking questions and generally trying to find out as much as I can about running a modern HEMI in a 1970s Mopar A-Body. It's no LS swap in terms of popularity, but I've been pleased to find plenty of information out there that's helped big-time when it comes to selecting parts.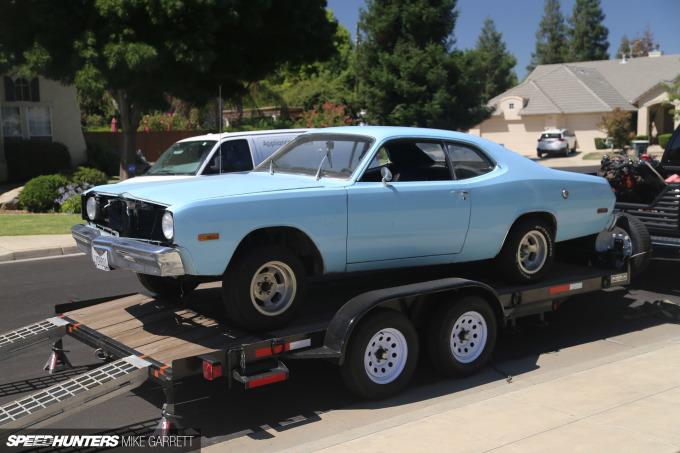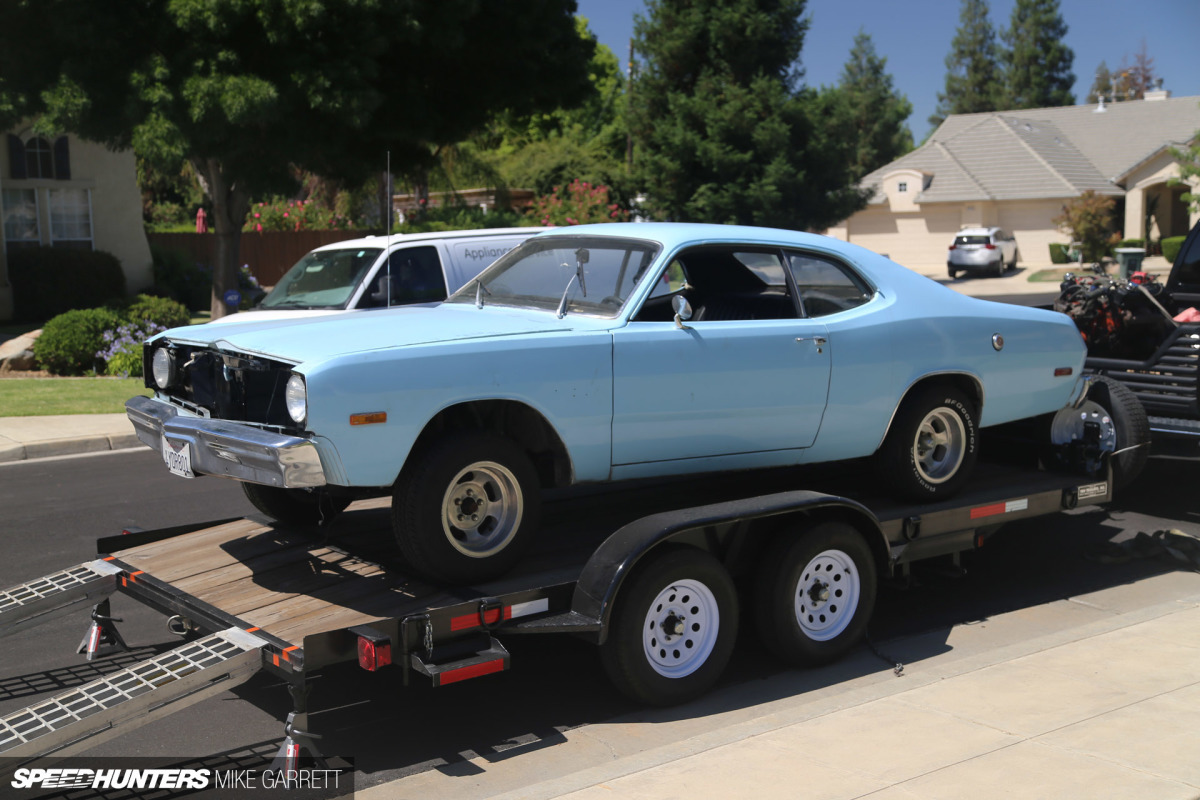 I've got no problem admitting that I'm not a master mechanic, so to make sure things would be done right and in a timely matter, I started hunting around for a workshop that could help me turn this old Dodge and a garage full of new parts into a very cool automobile.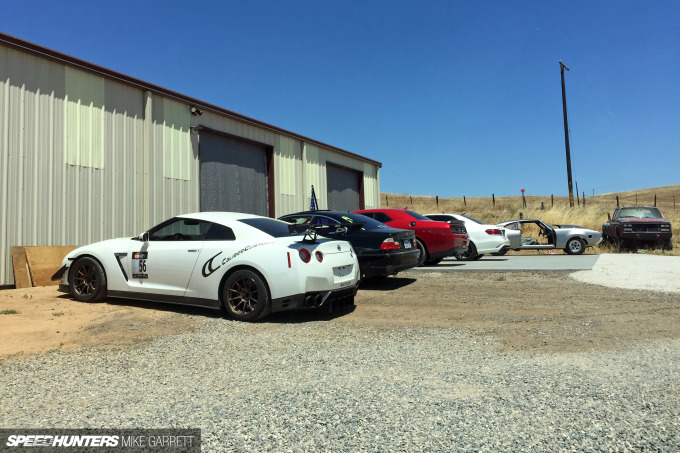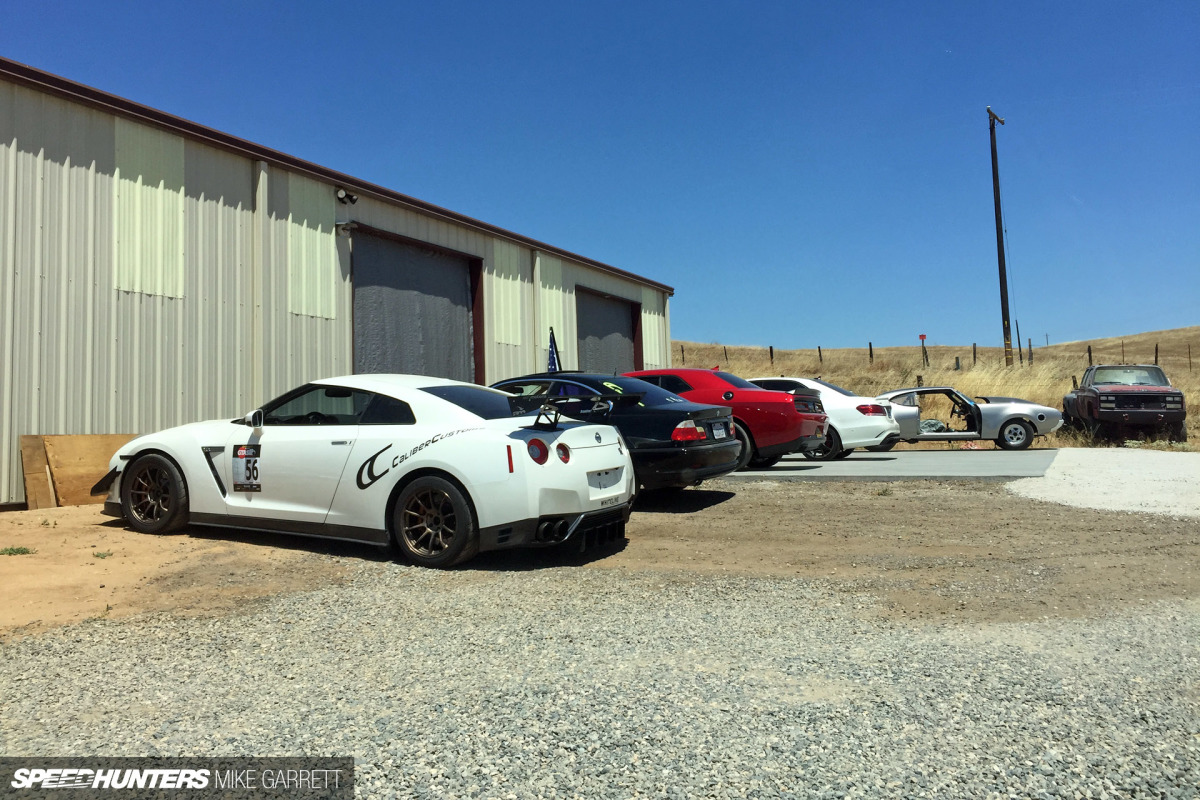 That's where Matthew Lambrecht and his shop Caliber Customs come in. Located in the foothills of Central California, it's not far from where I live.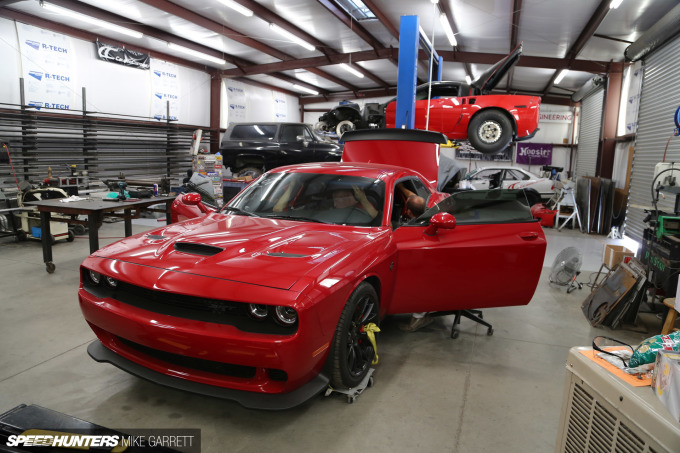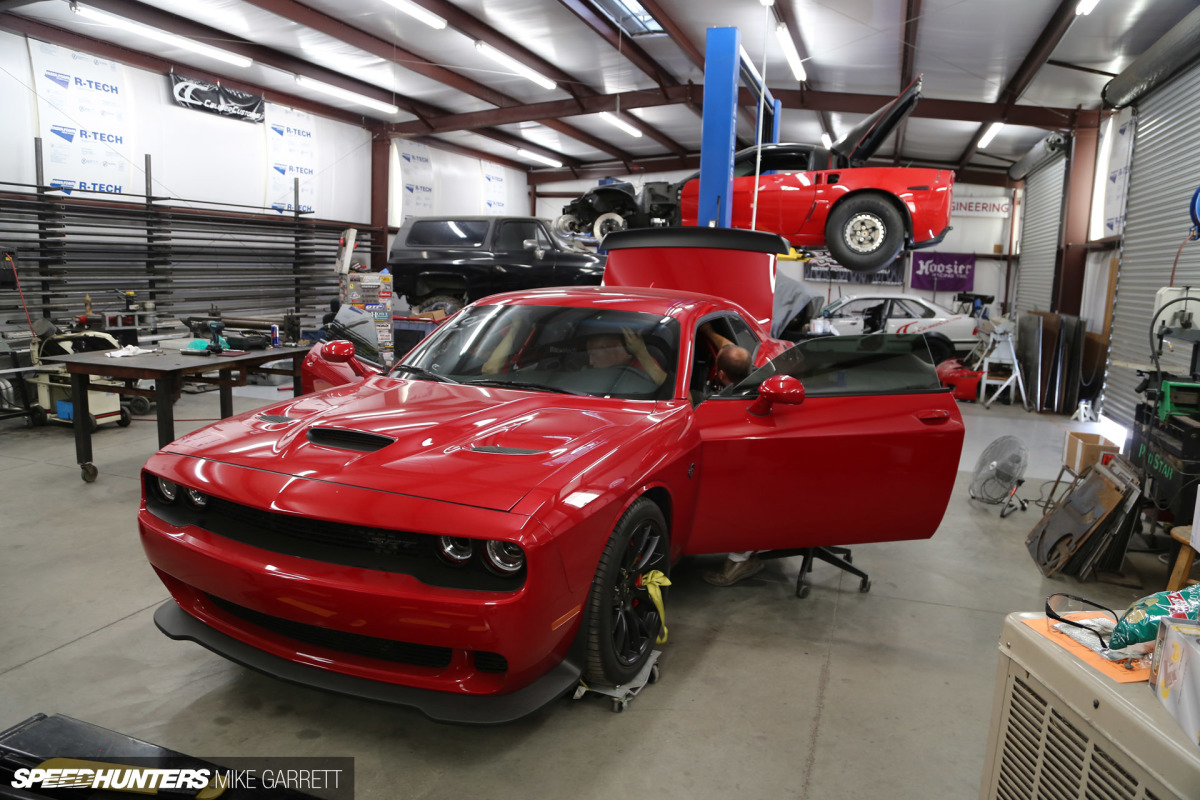 Having seen Caliber's cars running at events like Airstrip Attack and Global Time Attack, I knew the shop would be up to the task of handling Project Yankee's engine transplant.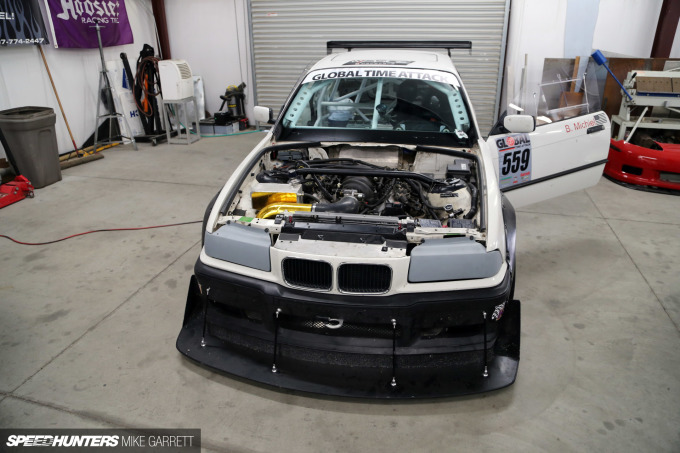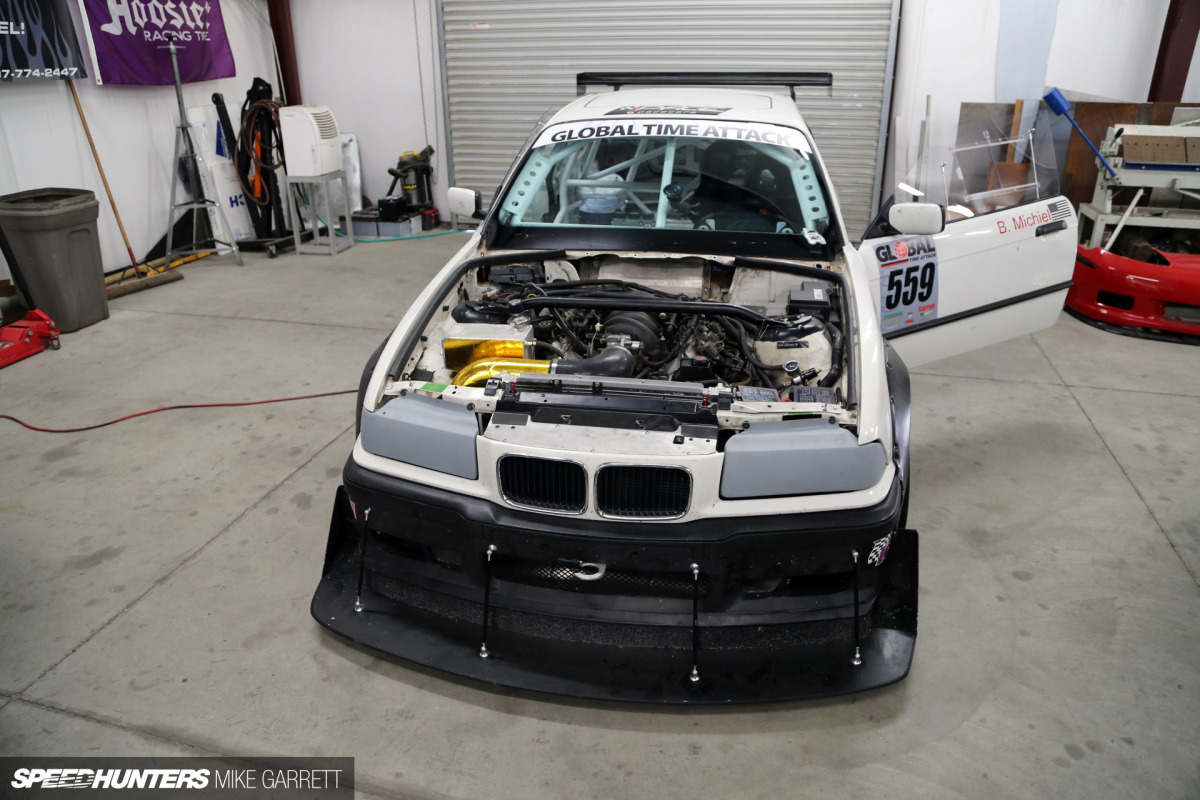 When compared to the time attack cars, exotics, and half-mile builds outputting thousands of horsepower, my engine swap should be a relatively simple task for Matt and his guys – but we are about to find out for sure.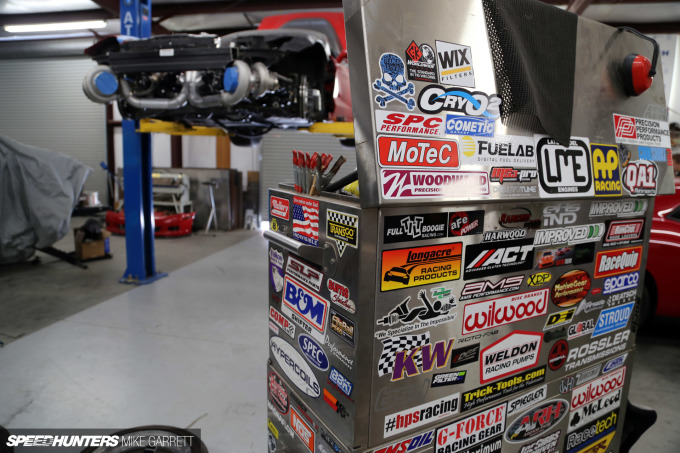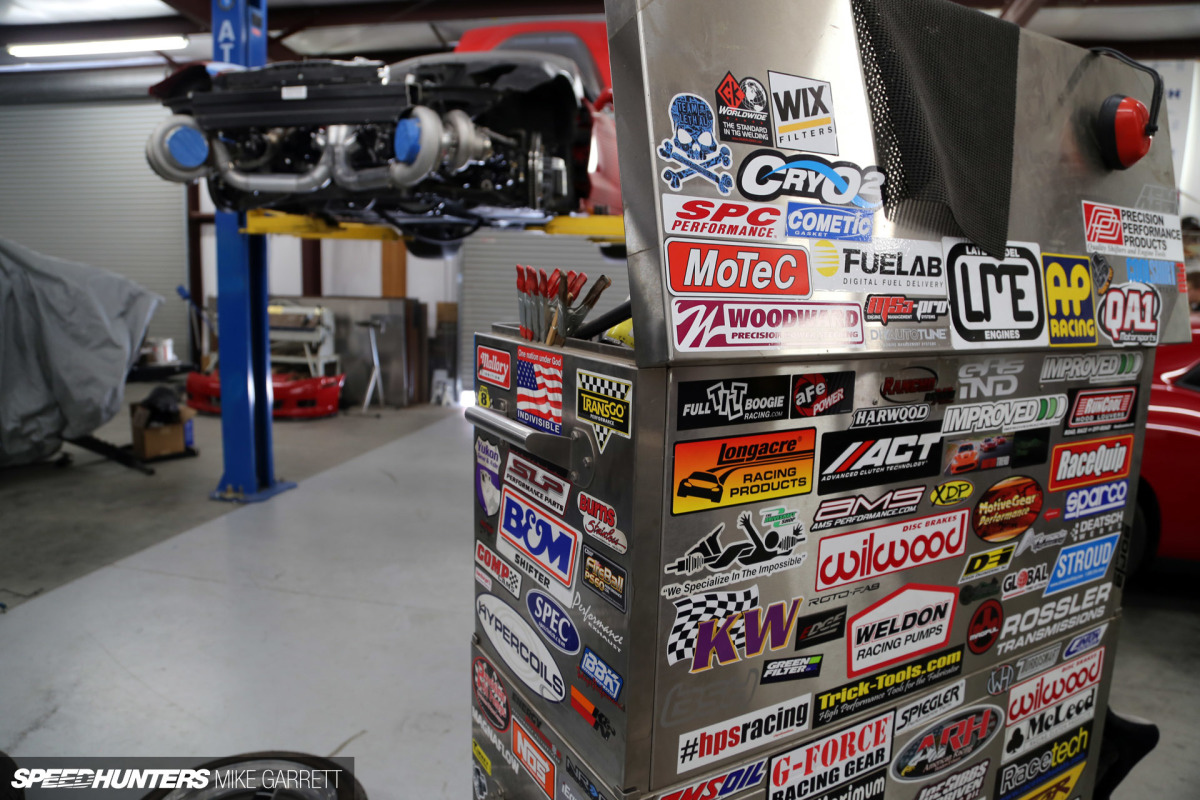 I've been heading up to the shop a couple times per week, delivering parts and working on a game plan with Matt to ensure everything comes together.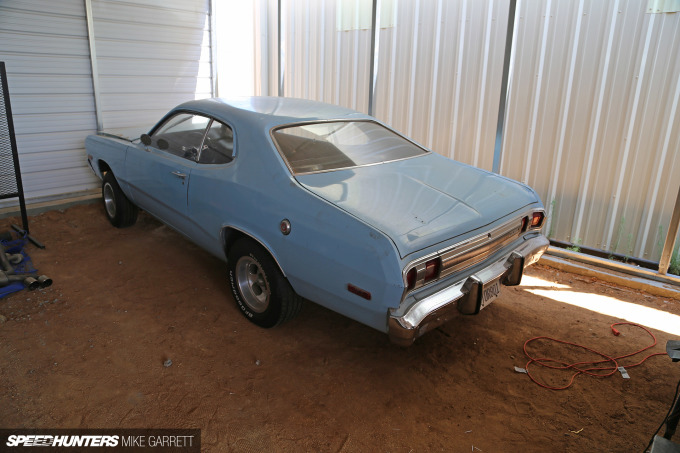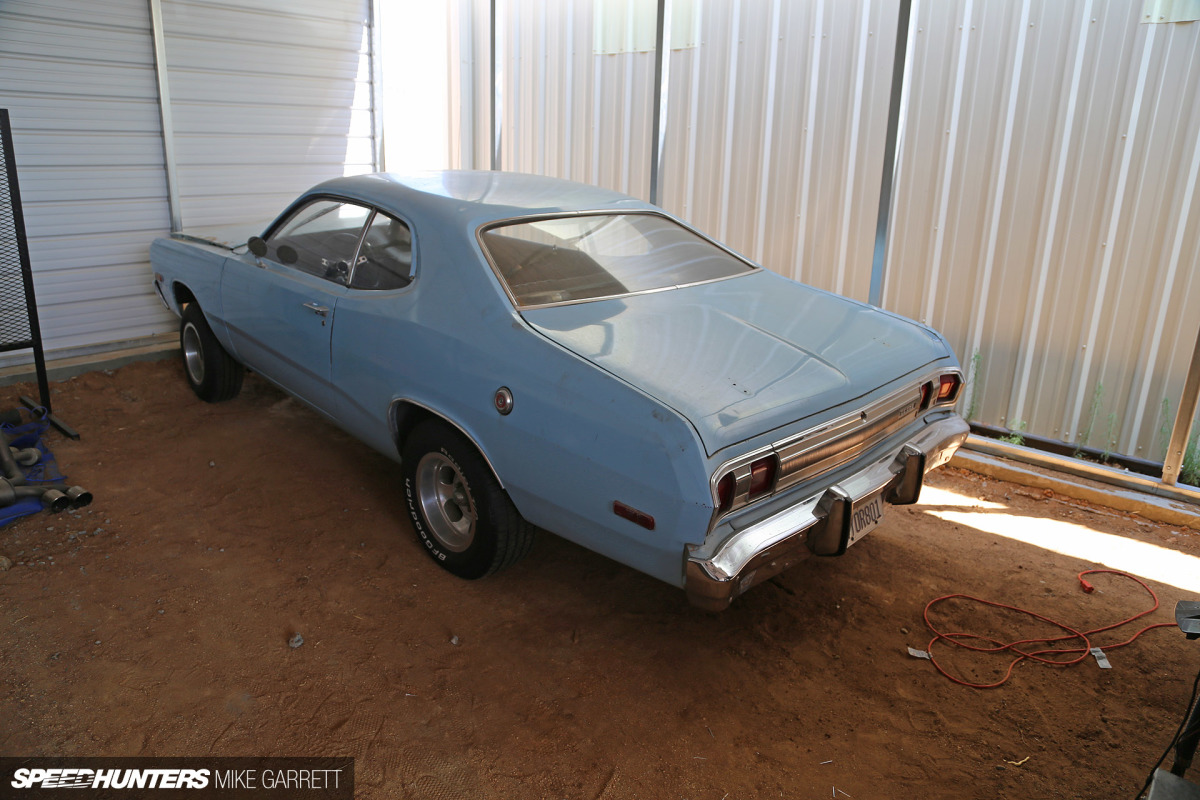 Right now as I sit here writing this, the swap is officially underway and our plan is to have the car running in September. If everything works out, we will be debuting the first iteration of Project Yankee at a certain world-famous automotive event held every November in Las Vegas, but I'll have more on that later.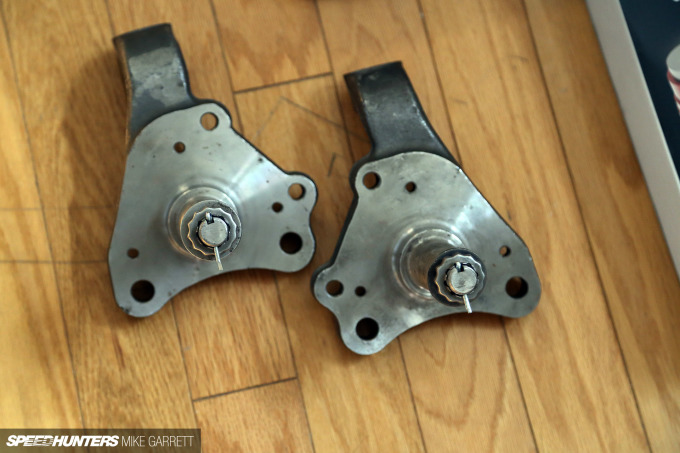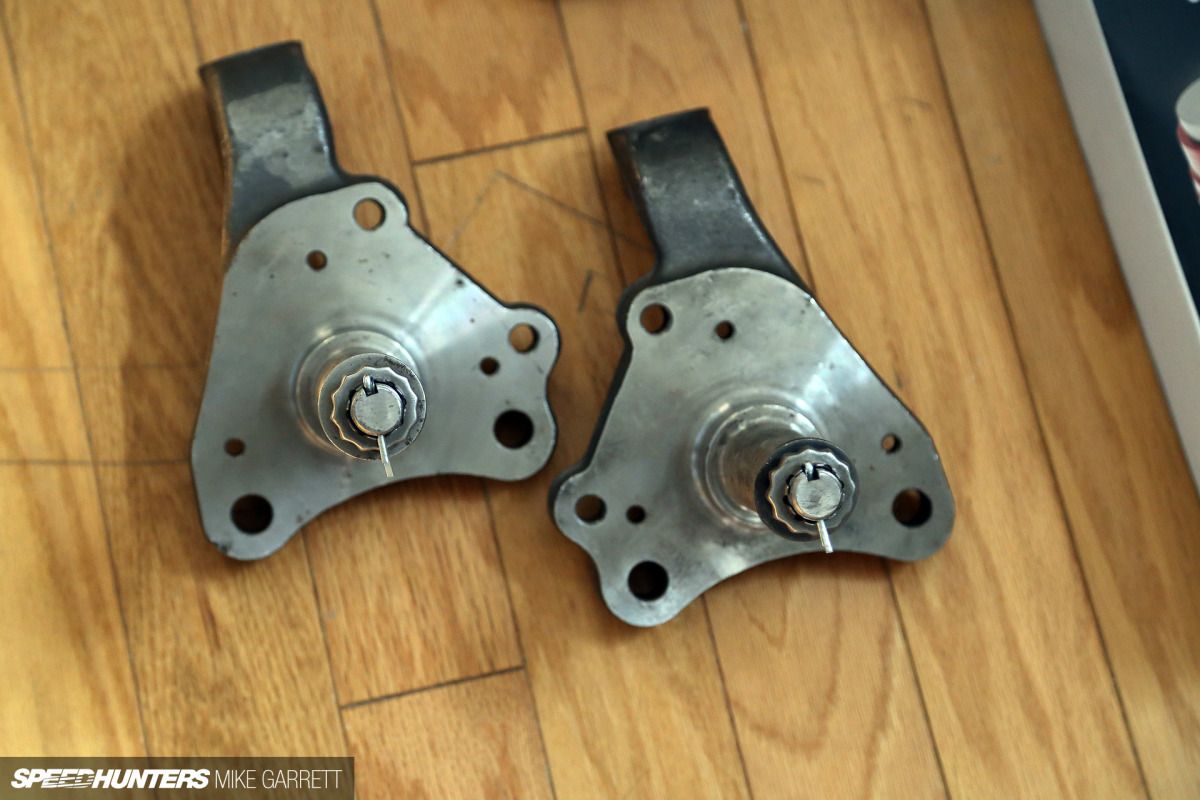 Needless to say, there's going be a whole lot more to the build than just a fancy new motor. Just about every area of the car will need to be upgraded to match. The brakes, the rear end, the body and the interior all need to be addressed, and the parts are continuing to show up by the day. The challenge is just beginning.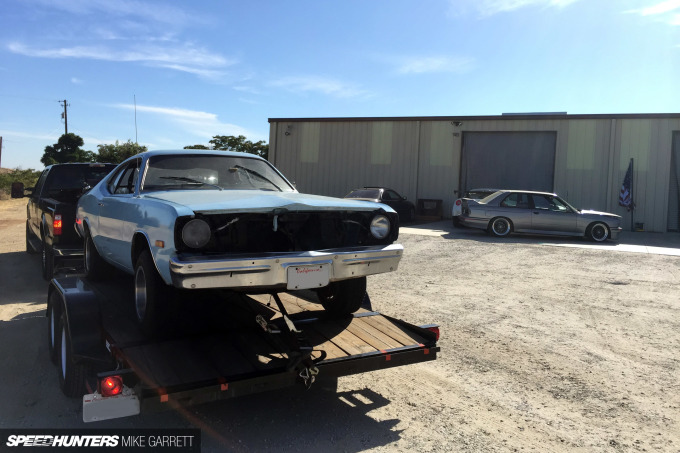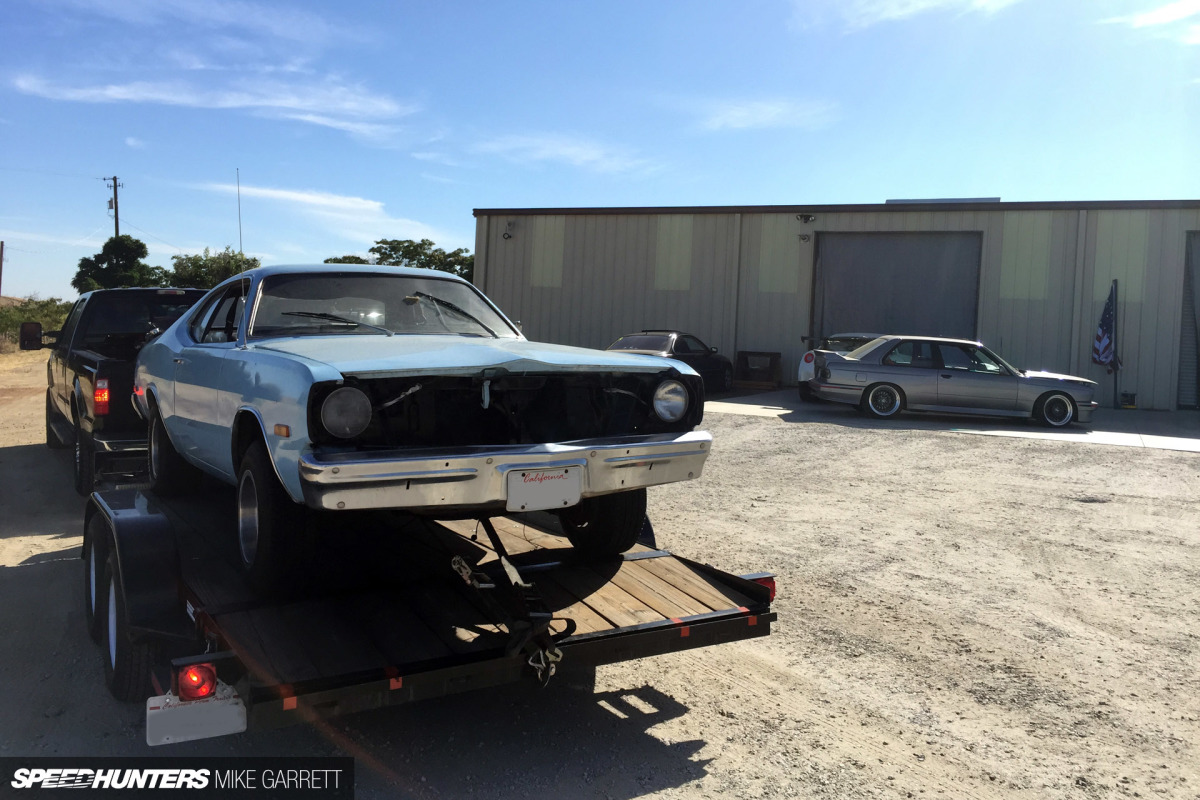 I'm anything but a professional car builder, and I certainly don't have the budget to have someone build me a custom pro touring show car, but with some long days, late nights and the support of some great partners, I'm confident I'll be able to realize my goals with Project Yankee. That is, a uniquely styled, track-capable muscle car with some global influences that can be driven every day.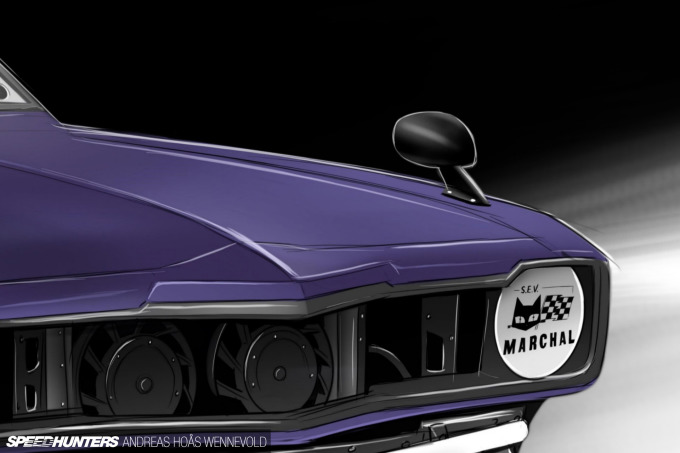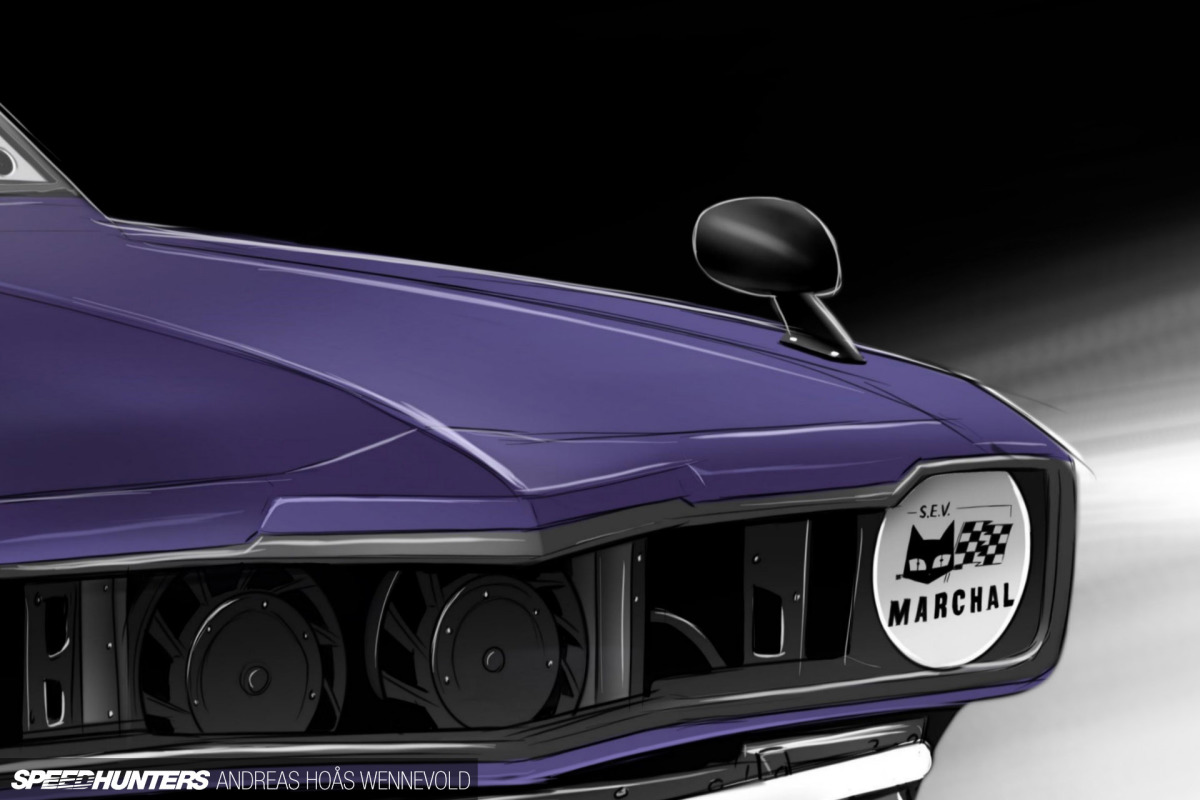 There's lots more to come as the project ramps up in the coming weeks and months, so the updates should be hot and heavy from here on out.
For now I'll leave you with one more little glimpse at the styling direction I've been picturing with a little help from the talented Andreas Hoås Wennevold. Stay tuned, because things are about to get wild.
Mike Garrett
Instagram: japanifornia
mike@speedhunters.com