Hello everyone, and welcome back to the continuing saga of my 1975 Dodge Dart Sport, better known around here as Project Yankee.
When I last left off, I had begun forming out my overall game plan for the car, and also got sidetracked a bit when I impulse-bought a 1966 Pontiac GTO former short-track stock car for a few hundred bucks.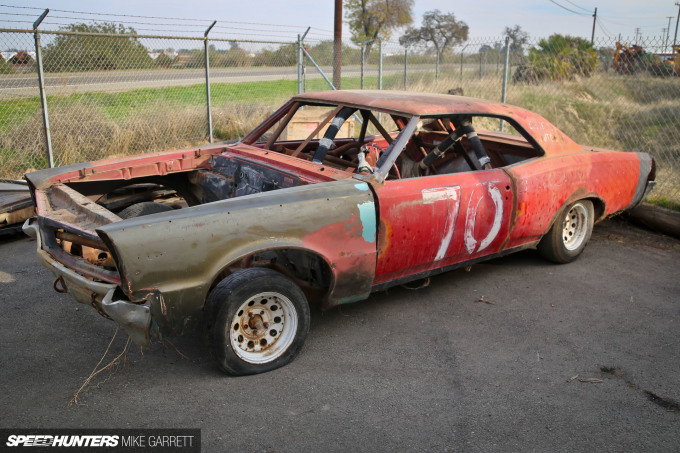 While I had vague dreams of eventually doing something with the old Pontiac, I quickly realized I'd be better off selling it to help fund Project Yankee. So, not long after my last post, I listed the GTO on eBay and straight away found a buyer. I made a little bit of money in the process and the new owner still got a deal, so it all worked out pretty well in the end. I'll certainly be keeping an eye out to see if the GTO ever resurfaces.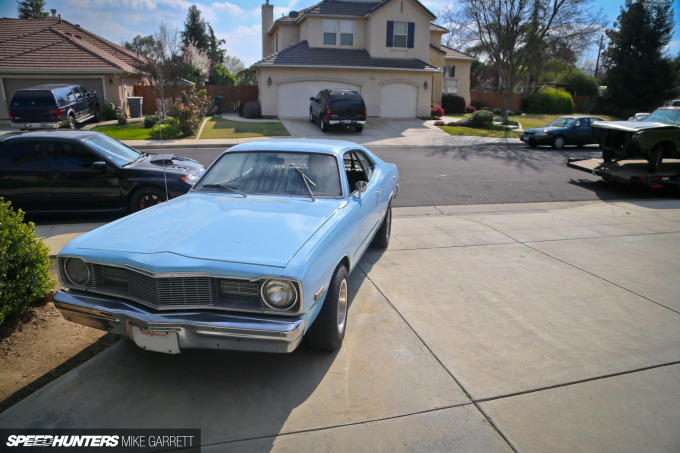 In the meantime I've been continuing on with the Dodge, gathering parts I need as well as acquiring a whole donor car, which I'll get to in just a moment.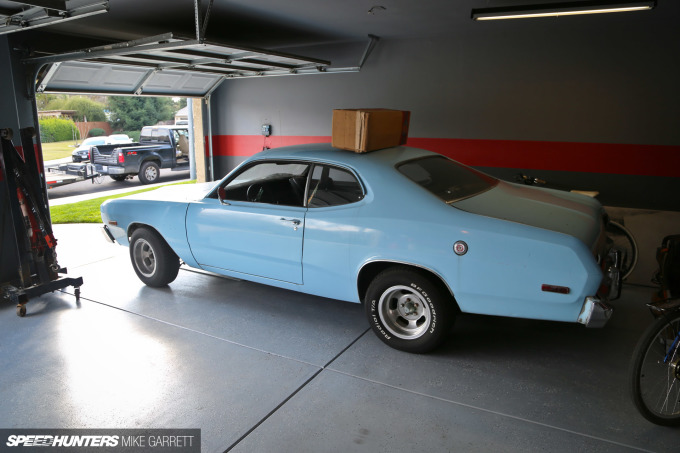 After deciding that I wanted to stick with the 340 Mopar small-block, but swap out the 727 automatic for a manual transmission setup, I began researching and hunting classified sites looking for the easiest and most cost effective way to do the conversion. As you probably know, performing an automatic-to-manual swap isn't the easiest thing to do; it requires a whole lot more than just dropping in a manual gearbox and calling it a day.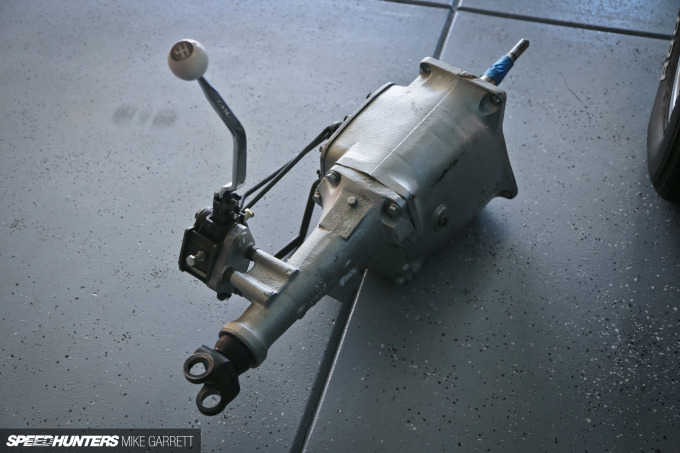 Not only do you need the transmission itself, you require a corresponding bellhousing, pedals, the shifter assembly, driveshaft, the transmission hump for the floor, and a ton of other miscellaneous parts to complete the conversion.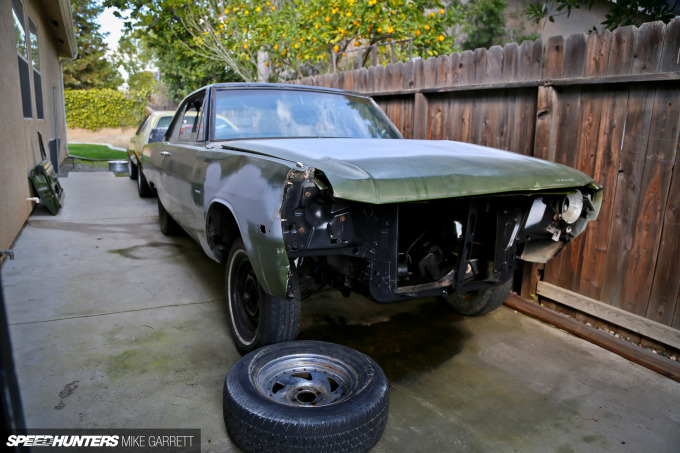 Last month though, I found something that would help me out a whole bunch. One day while browsing a Mopar classified site I found a guy in the San Francisco Bay Area selling a '72 Dart Swinger that had recently been in a front end collision.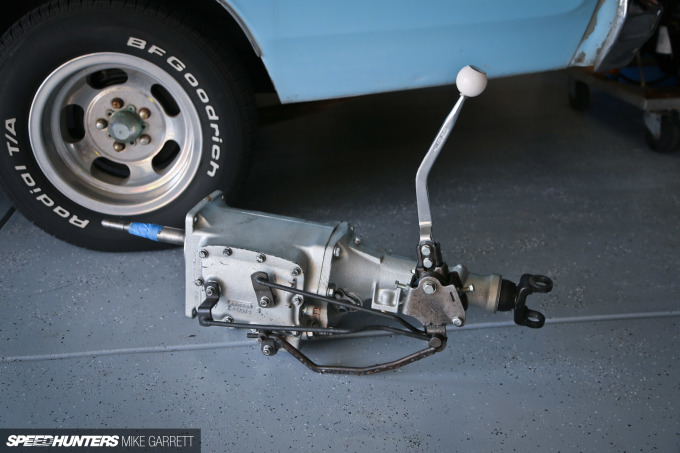 The car was powered by slant six engine, but also included was an A-833 4-speed transmission. It seemed perfect, so after talking to the owner I made a deal to pick up both the car and the transmission. Along with the rolling Dart chassis, I'd be getting a recently-rebuilt 4-speed gearbox and many of the parts required to convert my car over to a stick shift.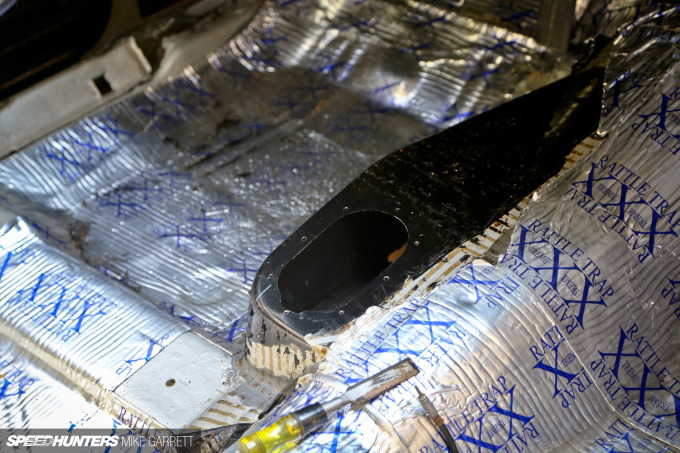 There's the 4-speed floor-shift hump of course…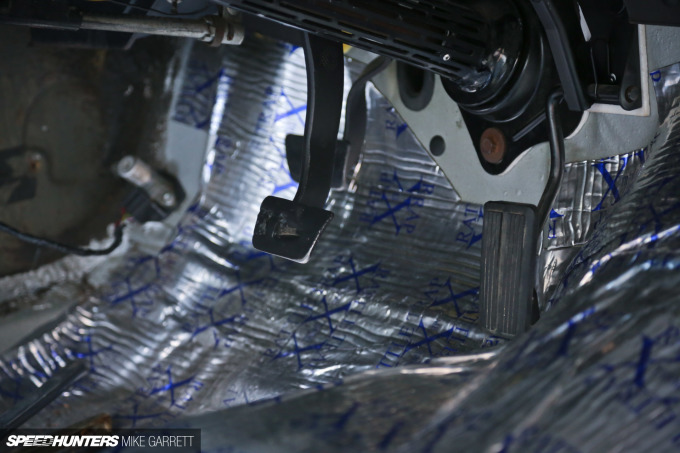 Along with an A-Body clutch pedal assembly….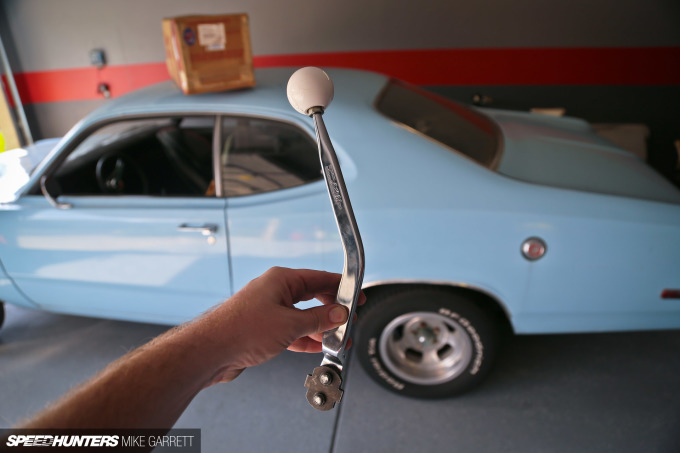 And don't forget the cool Hurst Competition Plus shifter.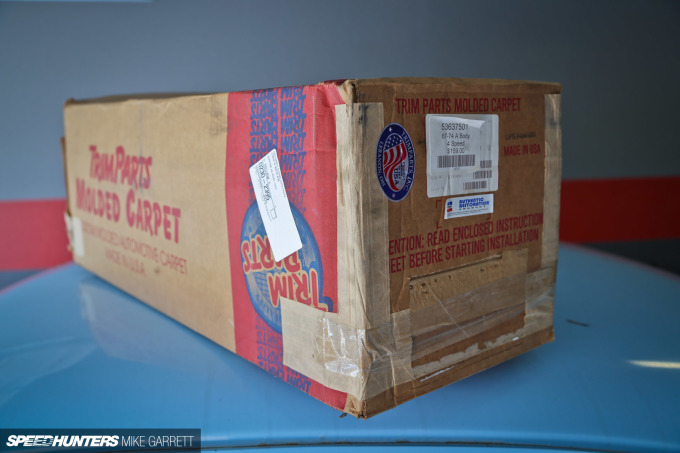 Also included was a driveshaft made for my 8.75-inch rear end, and a rebuilt floor shift steering column to replace my current automatic shifter column. It even came with a brand new carpet kit for 4-speed cars.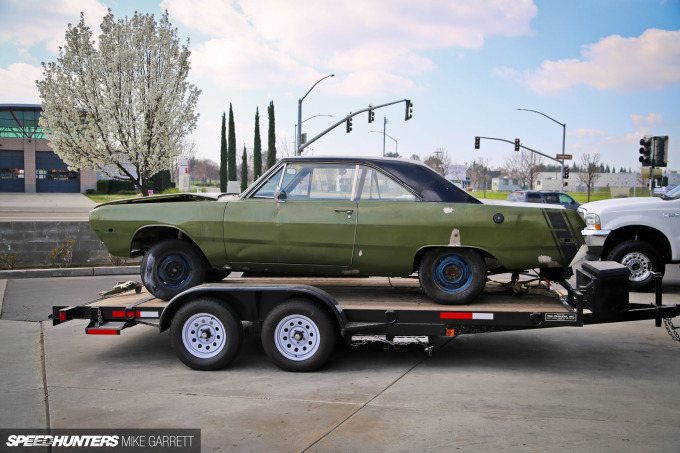 As for the Dart itself, I'll be cutting out the floor hump, pulling the steering column and pedals, and then removing anything else that might be of use before selling or scrapping the chassis.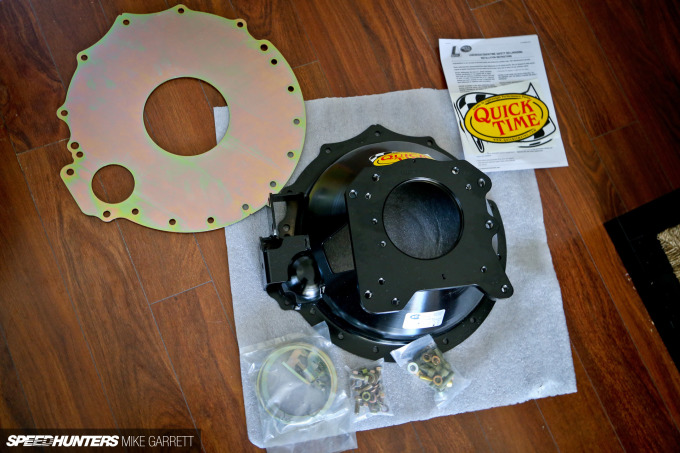 While the donor car checked-off many of the items I'll need for the conversion, it didn't have everything to finish the task. First off, I'd need a bellhousing to mount the A-833 behind a small-block, and that's where the guys at Holley Performance come in.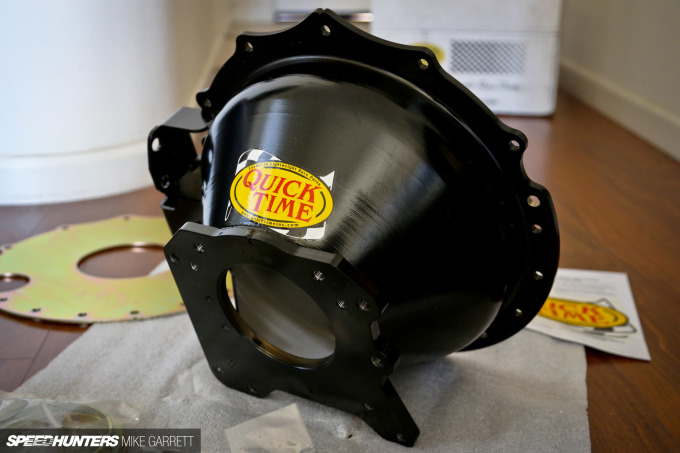 After telling them my plans, I soon had a beautiful QuickTime Mopar-small-block-to-Mopar-4-speed bellhousing sitting in my living room waiting to join the pile of parts I've already amassed.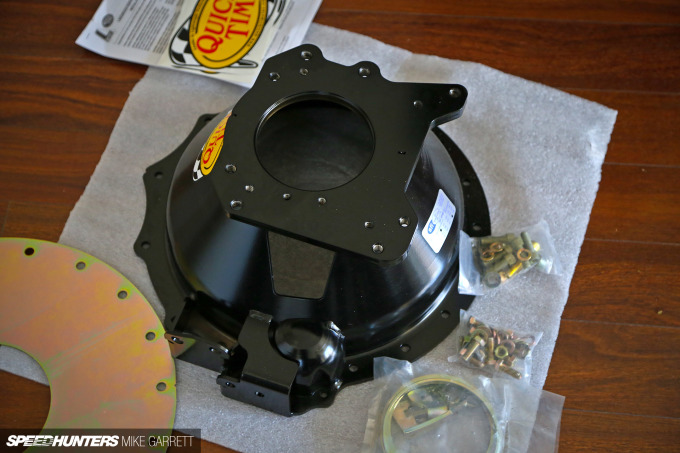 It's a great looking piece and I can't wait to start tearing everything apart. The transmission swap will be one of the more ambitious modifications I've ever tackled, but I'm confident I'll be able to get everything sorted with the help of some friends and family members – and maybe a few six packs.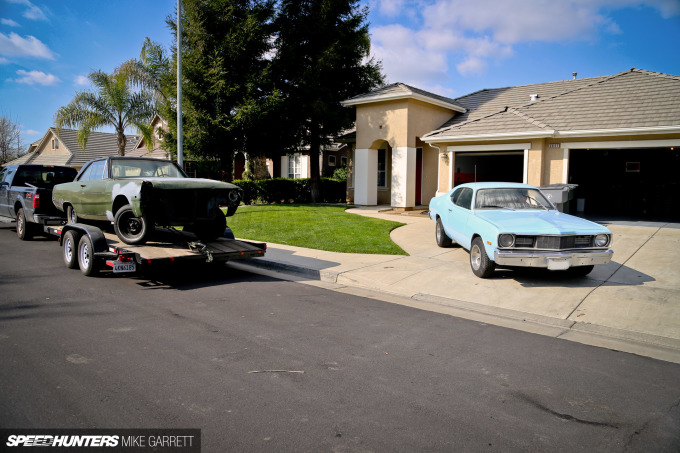 I'll still need a few other parts to complete the swap, including a new clutch and flywheel, but once I've got those it'll be time to get to work. I guess you can call the gearbox change my big spring project. At the same time I still need to get a better idea of the health of the 340 that's currently in the car, and I'll likely get the chance to do that soon when we pull the motor as part of the transmission swap.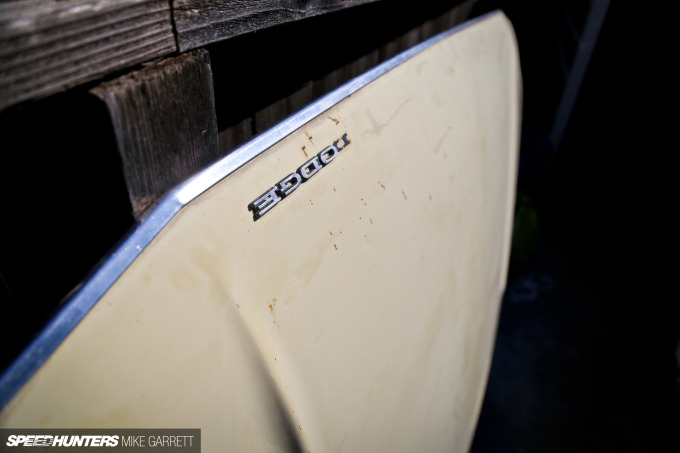 In other news, I also mentioned that I'd like to convert the front end of my car to the 1971-1972 Dodge Dart/Demon nose, and I've been making some good progress on picking up the parts for that as well.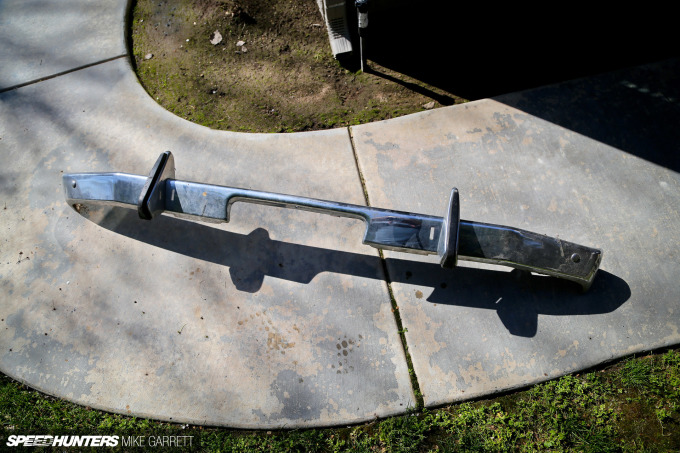 When I bought the car last year the previous owner actually threw in some '72 front end parts, including a hood, a good front bumper and a grille assembly. So I was off to a good start.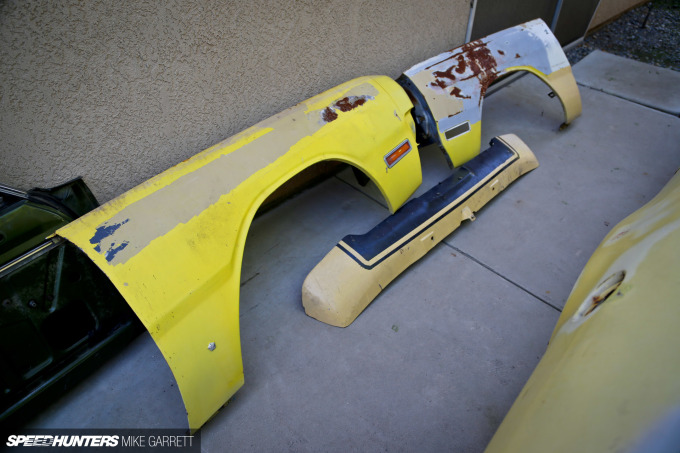 But to complete the front end conversion I'd need a few other parts, including '70-'72 Dart front fenders and a front valance. Last week I found a guy here in the valley that had both fenders and the valance, so I bought the whole lot for 150 bucks.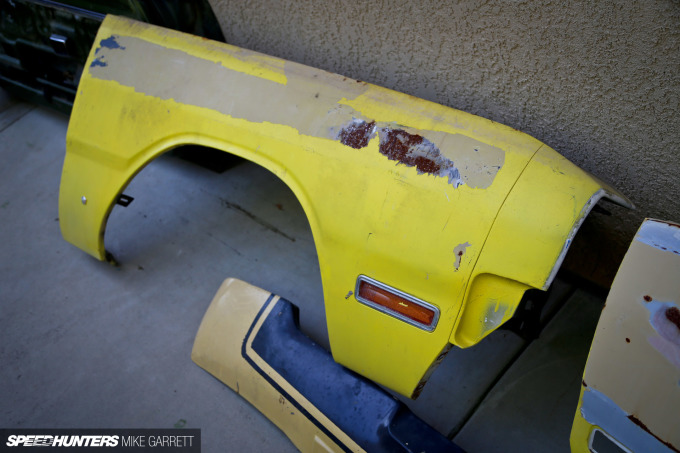 The fenders will need a bit of work to be made perfect, but that's something that can be addressed when the new front end panels are installed and the car is repainted. I certainly can't complain for the price paid!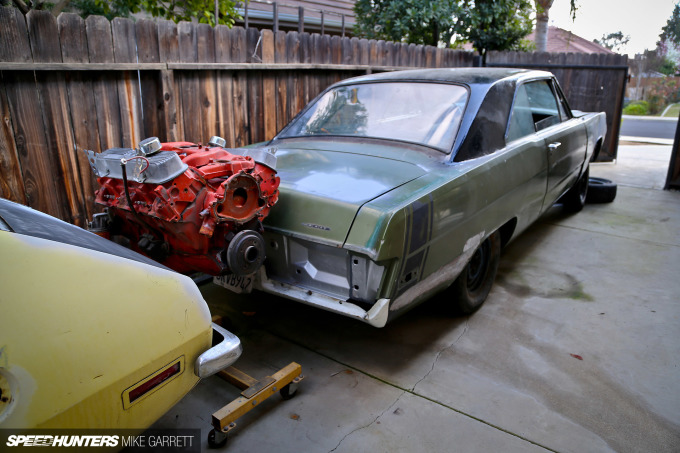 So, that's more or less where I'm at right now. In the last few weeks I've acquired a ton of parts to do the things I want to do, and now it's time to start tearing her down and having some fun.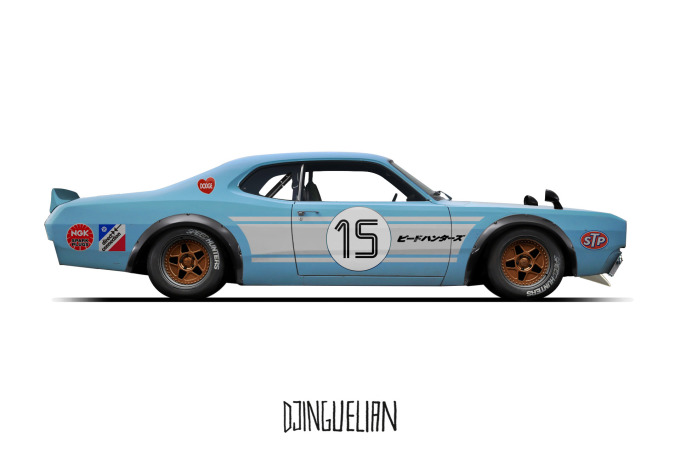 And before I go, I just wanted to quickly share a couple of renderings that Avedis Djinguelian nicely did in his spare time, showing what the car might look like when it's complete.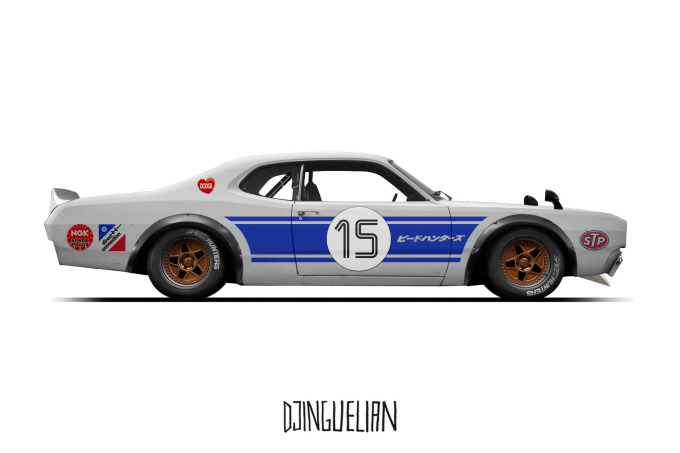 As you can see, there's a lot of Hakosuka Skyline in there, and while I haven't fully figured out my plans for the exterior styling, I quite like what Avedis has done here. As always, if you guys have any additional suggestions I'd love to hear them.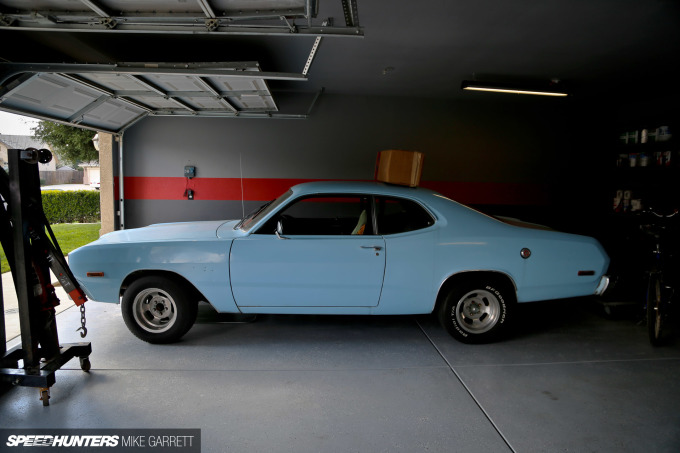 There you have it. I'm actually in the process of moving house over the next few weeks, so that will have to take priority over some of the project car work; but I can't wait to ramp up the pace on the Dodge once I'm moved into the new place.
Stay tuned for plenty more.
Mike Garrett
Instagram: japanifornia_media
mike@speedhunters.com