There were countless examples of vehicular enhancement baking under the Japanese summer sun at Fuji Speedway last weekend; shouty paint jobs, oversized wheels and polished bays all glinting, begging for attention. Flashy they may be, but I generally believe that a subtle, period-correct approach can't be beat – especially for an iconic classic like the AE86.
This particular Hachiroku I spotted at Fuji 86 Style was unique in that it took tried and tested ingredients and mixed them with a dash of modern modification style – a recipe that can often end in tears if not executed with finesse.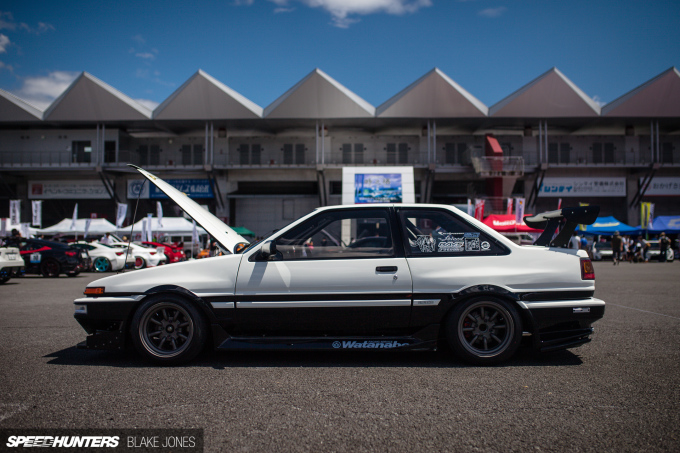 Starting with my personal favourite combination of a Trueno front end (pop-up lights) and notchback rear was a good move, but what's really neat here is the subtle box-style flaring of the front and rear fenders.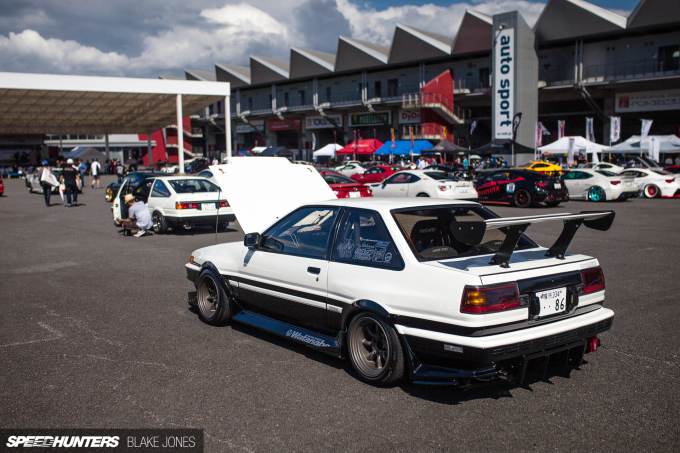 It's hard to argue with RS Watanabes for the rolling stock. In fact, pick any Japanese car from the '70s or '80s and you could do a lot worse than a set of the eight-spoke, low offset wheels. Less conventional for a car of this vintage are the large adjustable wing and underbody diffuser, hinting that this car spends time on the other side of the barriers at Fuji Speedway, too.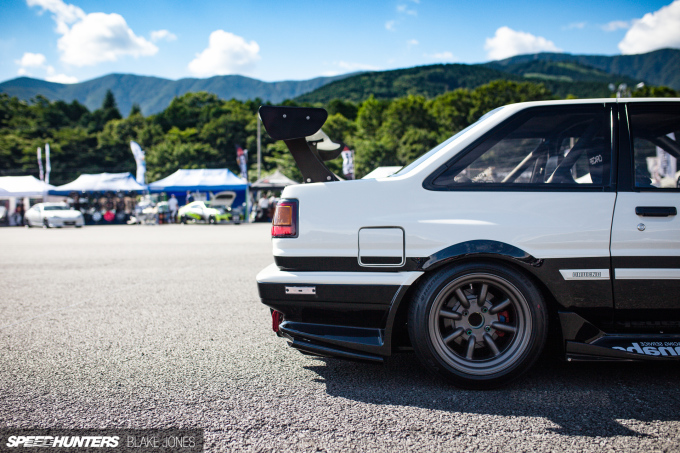 Bar the wing, the black aerodynamic aids blend into the two-tone paint and retain the car's visual balance quite nicely. For an owner genuinely chasing lower lap times, eventually aero has to enter the equation, and I think this creation shows that it doesn't need to come at the expense of a clean aesthetic. You might also spy the larger slotted rear brakes hiding behind the wheels; there's no doubt this is a comprehensive performance build, and worthy of its spot in the show area.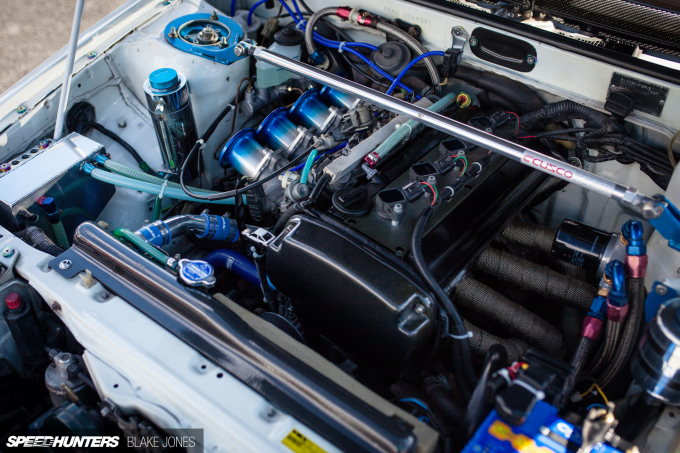 Based on observations during my time at Fuji, replacing the original 16-valve engine with a newer 20-valve unit is a contender for most popular AE86 modification, and it's easy to see why. The final and ultimate evolution of the 4A-GE engine provides an easy transplant that offers higher compression, better ports and variable valve timing in addition to independent throttle bodies with fuel injection – pretty spectacular specifications for a factory Toyota engine that is easy to find and modify. On that note, upgraded injectors, extractors, velocity stacks and some internal upgrades lift this 1.6L unit to new performance heights.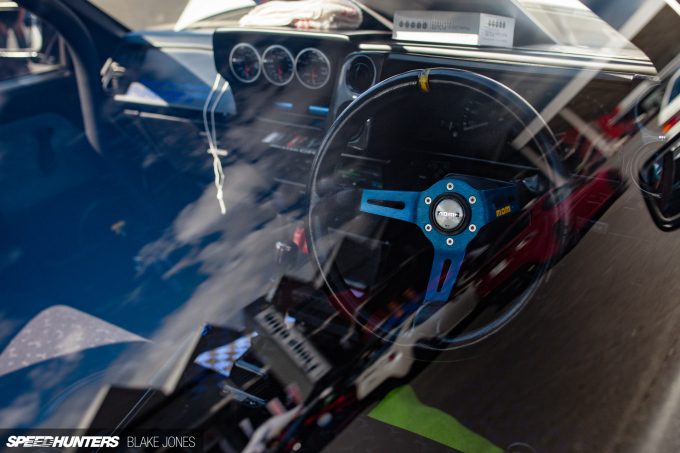 A quick peek inside confirmed that the factory interior trim remains largely intact, albeit with the obligatory additions of a dished steering wheel, aftermarket front seats and a bevy of gauges mounted on the dash. The rollcage, however, is a reminder that although this Trueno might be comfortable on the street, it longs for the racetrack.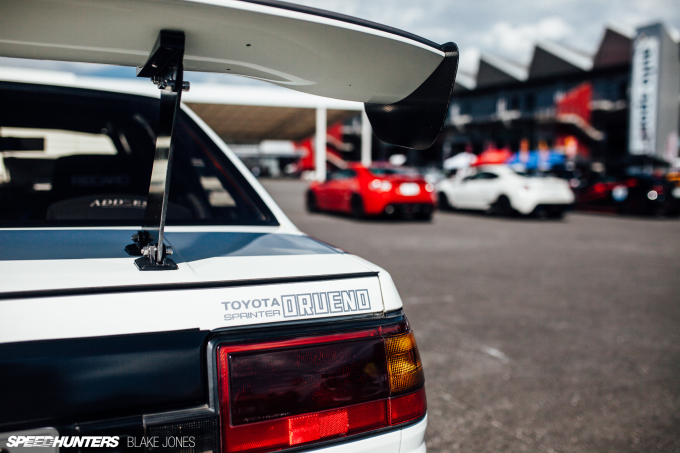 The only thing that left me slightly perplexed was the replacement of the original 'TRUENO' decals around the car with almost identical 'DRUENO' decals. All I can come up with is that perhaps the owner is a doctor from Tokyo's Ueno district… Readers, any ideas?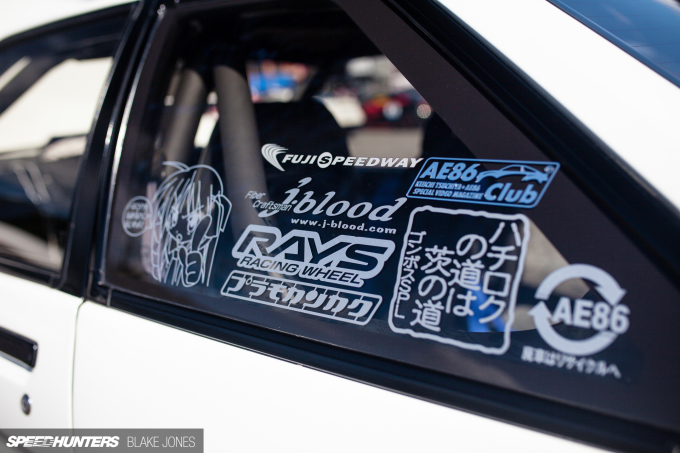 I think the original spirit of the Hachiroku is still very intact with this example – it's just been expertly enhanced in the right areas to bring performance into the modern era. I'd made the mistake of thinking I'd seen it all when it comes to the AE86 chassis, but sometimes it's nice to be proven wrong.
Blake Jones
Instagram: blaketjones
blakejones.90@gmail.com