If you've been a long-time follower of Speedhunters you may remember a retrospective post I did way back in 2009 highlighting an event I would have loved to see happen again. I'm talking about the Big X, which can probably be best described as a huge party to kick off the drift and race season, just as Japan's warmer spring months rolled in.
It was organized by Nobushige Kumakubo and the guys at Team Orange and held at the Nishi course in Ebisu Circuit. It was a cool, relaxed gathering of professional D1 and experienced amateur drifters, who were all called in to put on a show.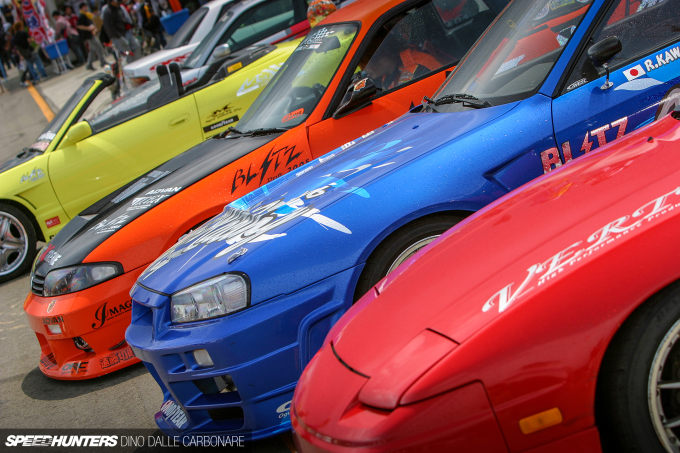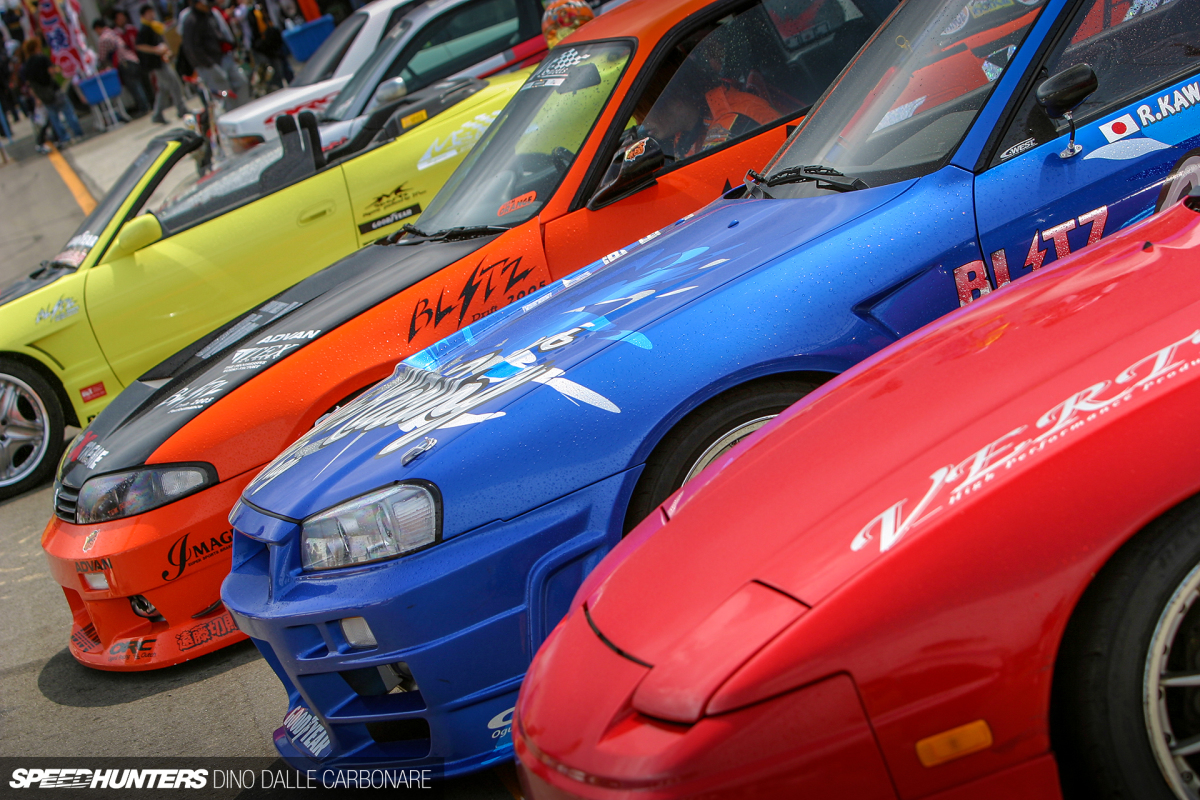 Big X had a great family atmosphere where people were allowed to roam around the paddock and line the pit wall to see their favourite drivers do their thing at close range.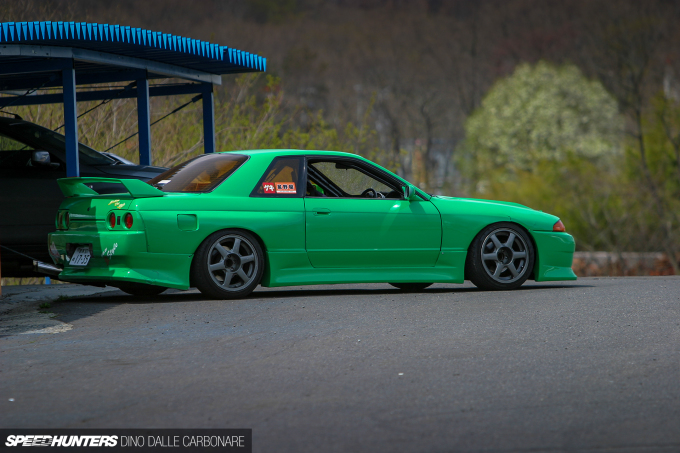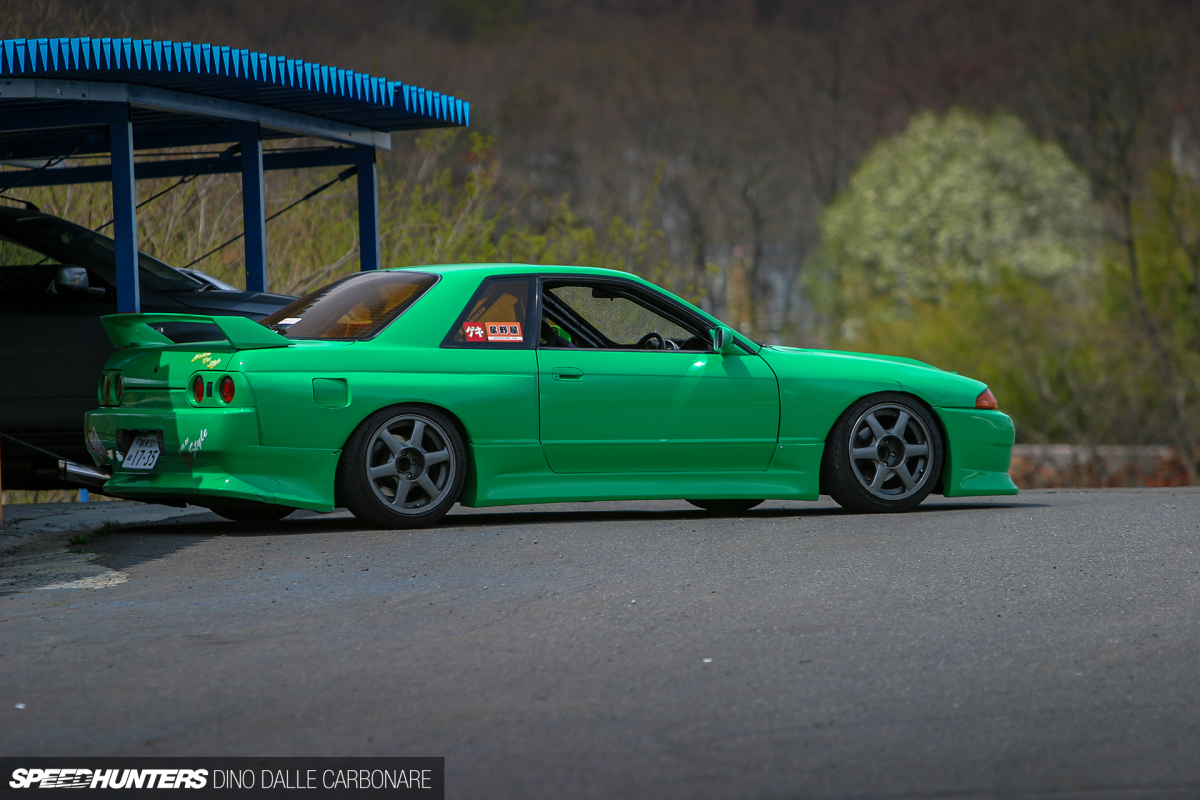 The pictures you see here are from the first Big X event I attended in 2005, a time that drifting was a great form of motorsport to follow and participate in. But I've always felt that what happened in the following years changed it for the worse. It's probably the reason why I have very little interest in professional drifting, aside from the amazing cars that are built to keep up with the power wars. To me, what you see here is exactly what drifting should be.
Apologies if I'm coming across all melodramatic, but drifting was never conceived as a competition to see who has the biggest budget to create crazy smoke machines with the most ridiculous steering angles. What Big X strived to celebrate was the lifestyle in its purest form, not to satisfy a bunch of big-name sponsors. Of course, there is a place for both sides of drifting, but we should never forget the roots and the way in which it brings people of different cultures together. Plus, looking back at these 11-year-old pictures, I really appreciate how drivers were able to do more with less. The cars were simpler back then, but oh my did they look better for it.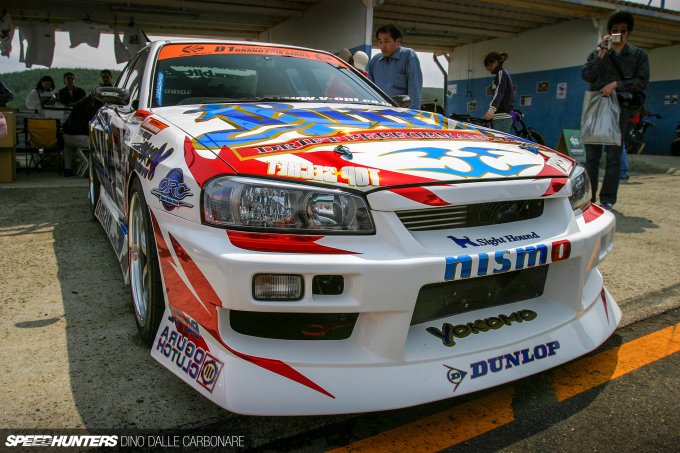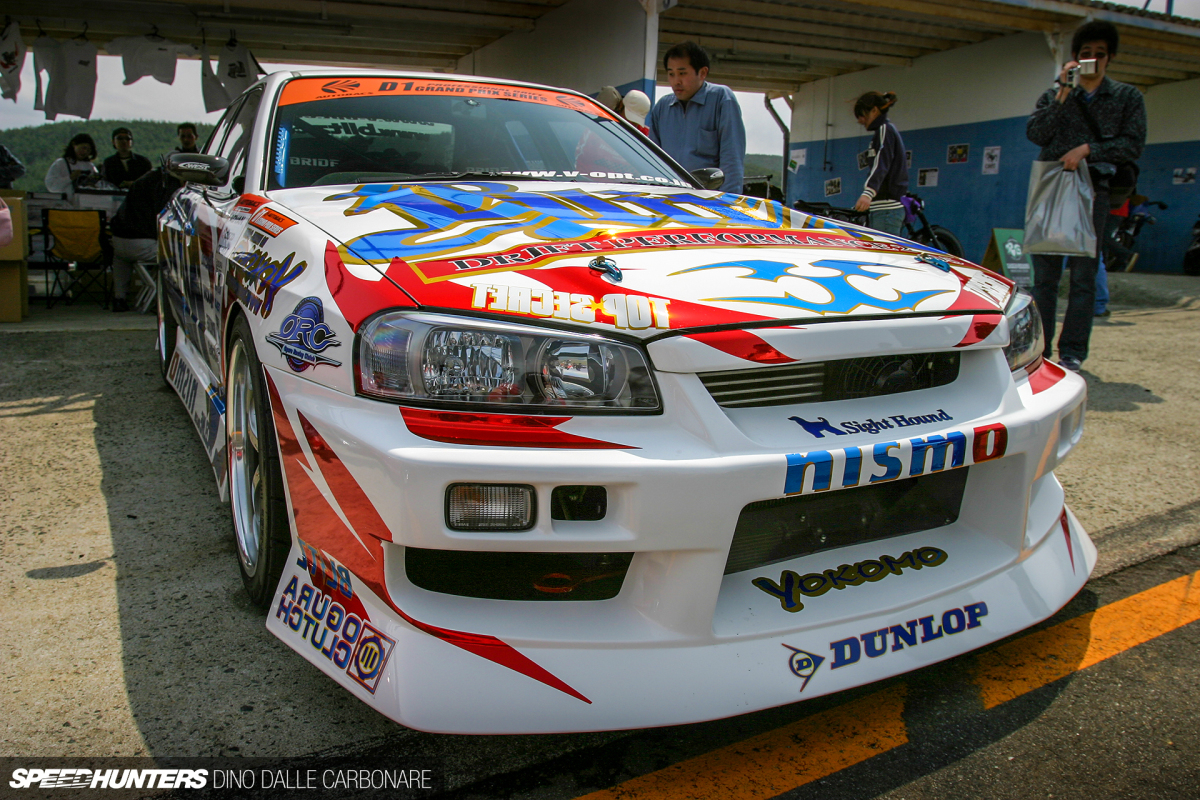 Ken 'Nomuken' Nomura and the Blitz guys brought out his then still pretty new Skyline ER34 sedan. It's a car that was continually upgraded until it had something like 800hp in order to keep up with all the 2JZ-powered Frankenstein cars that started being created.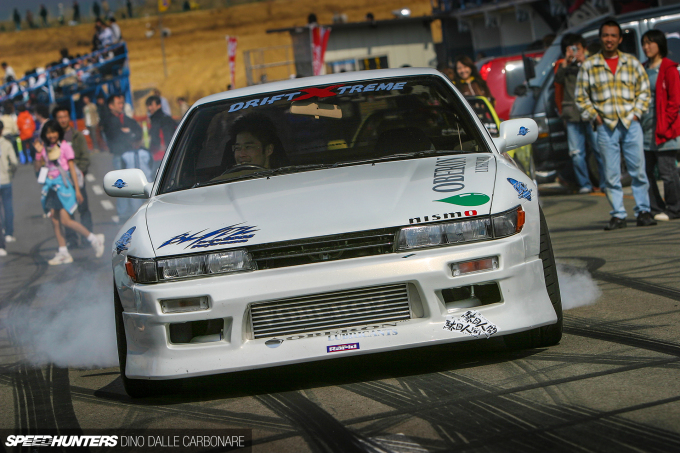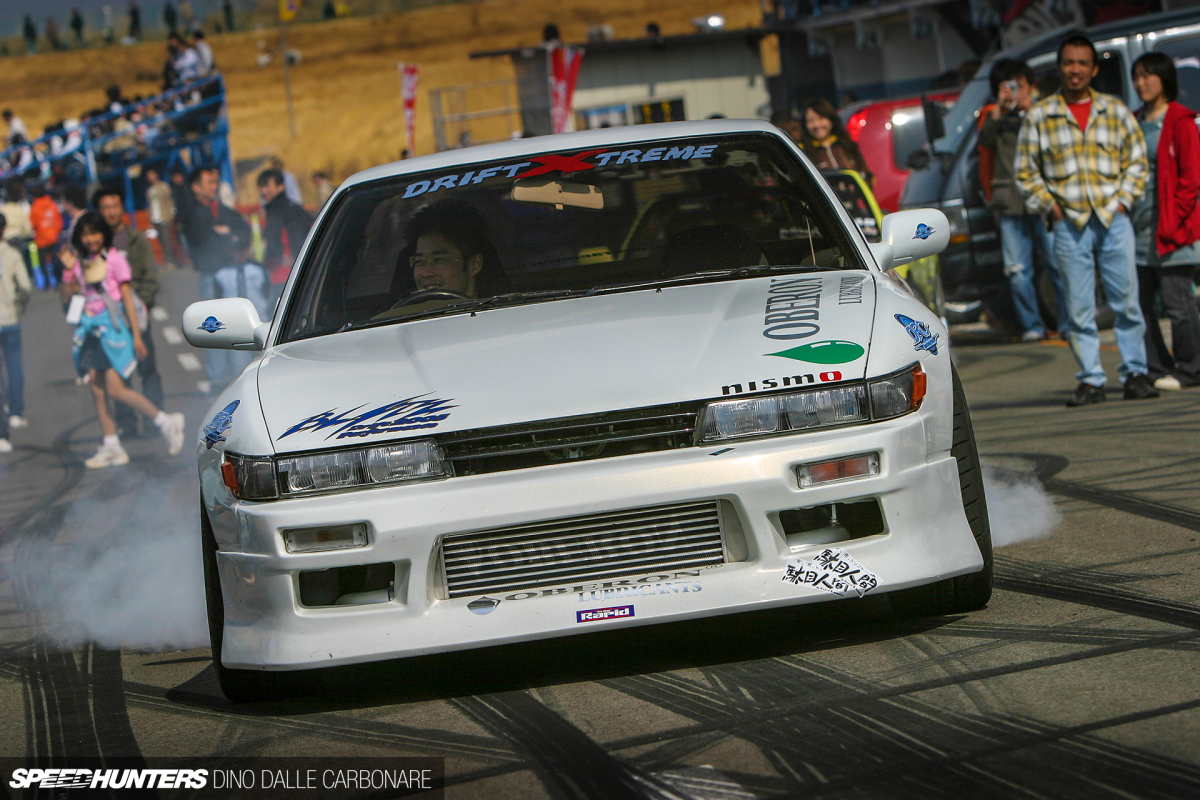 I'm in no way criticising evolution, but just saying it all seemed more focused at the time.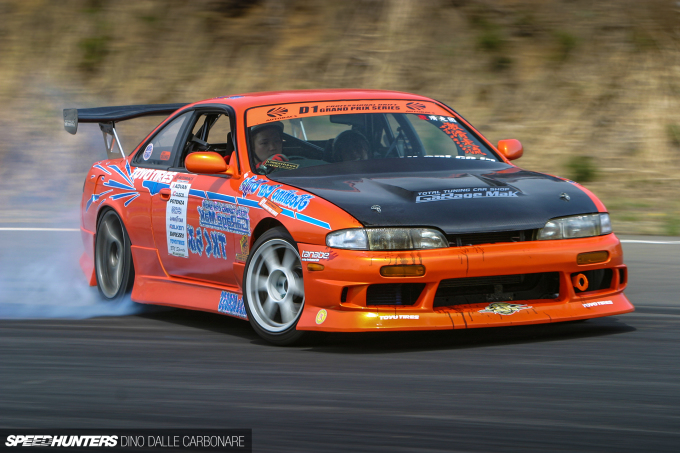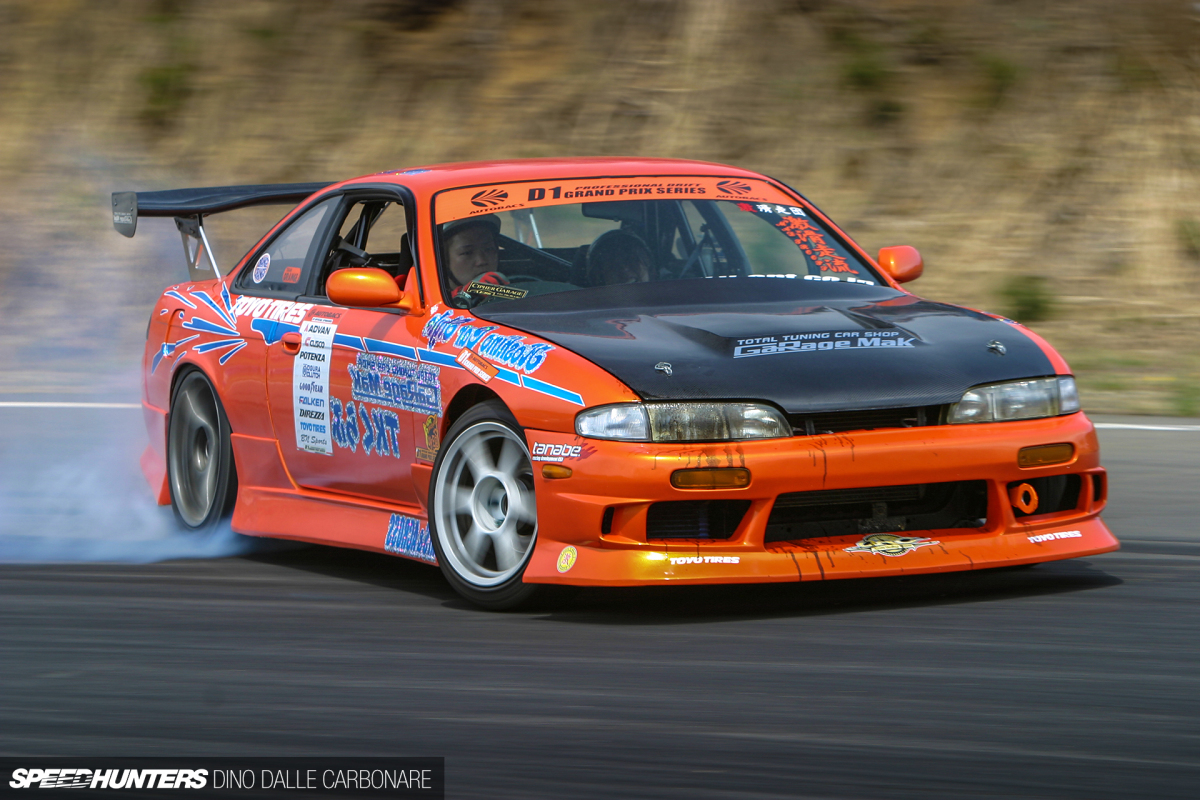 It's no surprise that these days I find a day at Nikko or Mobara far more enjoyable and inspiring than a day spent at a pro event like D1, a series that popularized drifting in Japan but also totally gutted the mojo out of it.
But enough with the negativity; these images should serve as a reminder of why we all love drifting so much. It isn't about hitting clipping points and judging drivers on speed and angle, it's all about style, putting on a show and at the same time making people smile. The action at Big X was always constant, from a crazy convoy of cars pulling perfectly executed manjis down the main Nishi straight, to teams running drift trains into corners at absolute steering lock.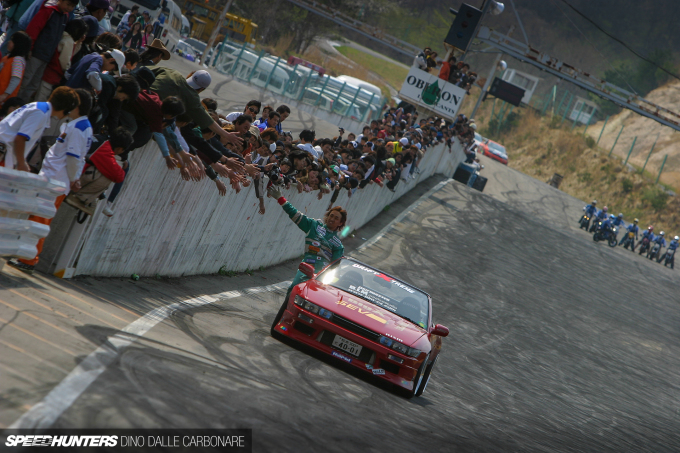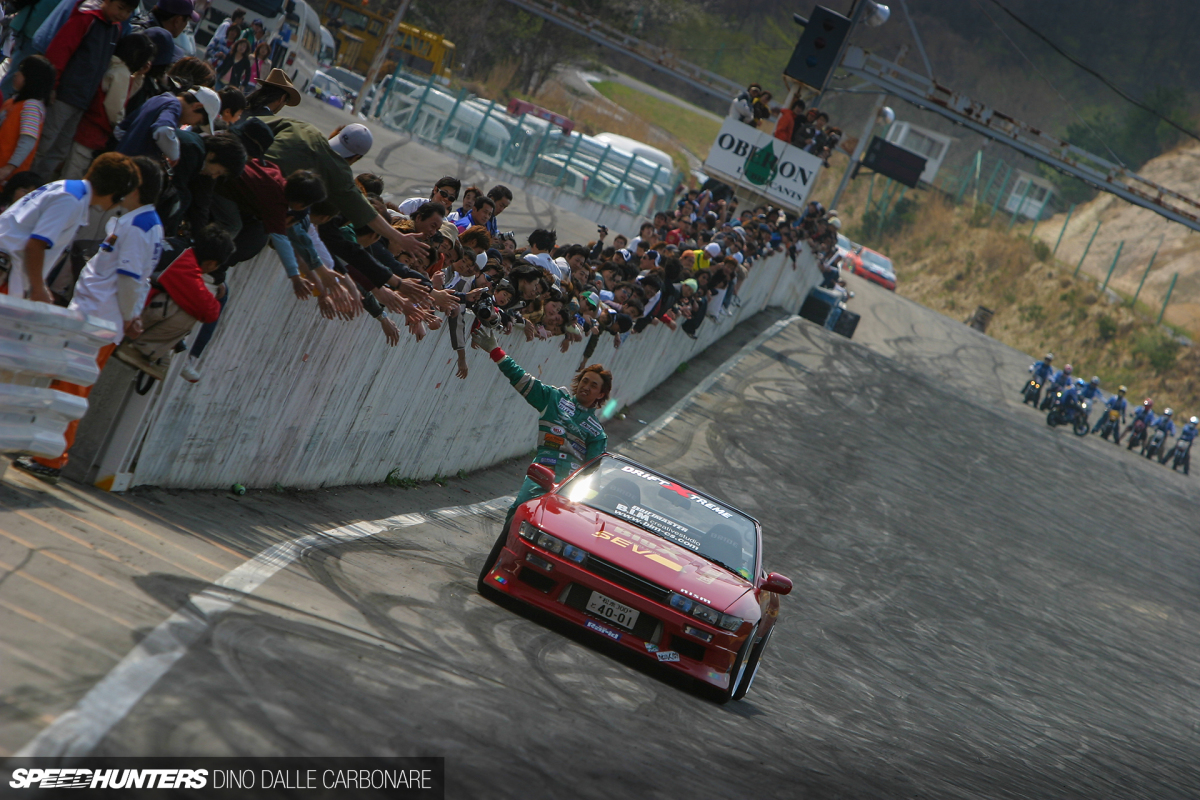 Many of drifting's greats were there too, including my all-time favourite D1 driver, Yasuyuki Kazama. Here he is doing his trademark rodeo-style driving trick as he high-fives people leaning over the pit wall.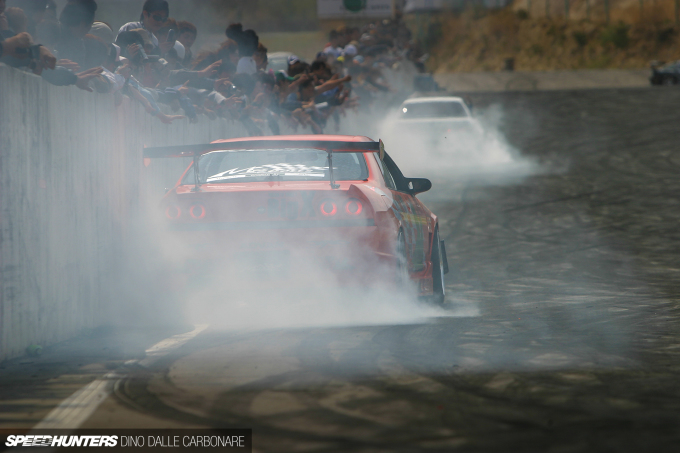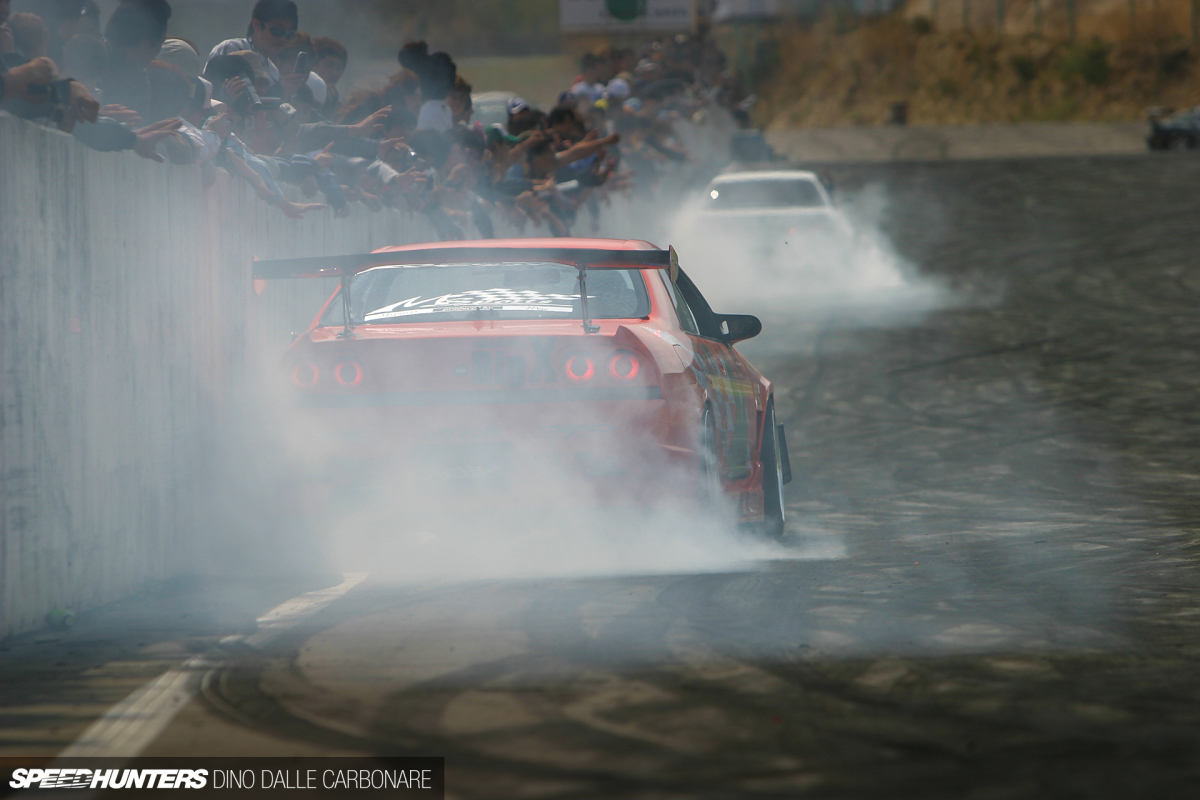 Add plenty of tyre smoke into the mix and it made for a really memorable show.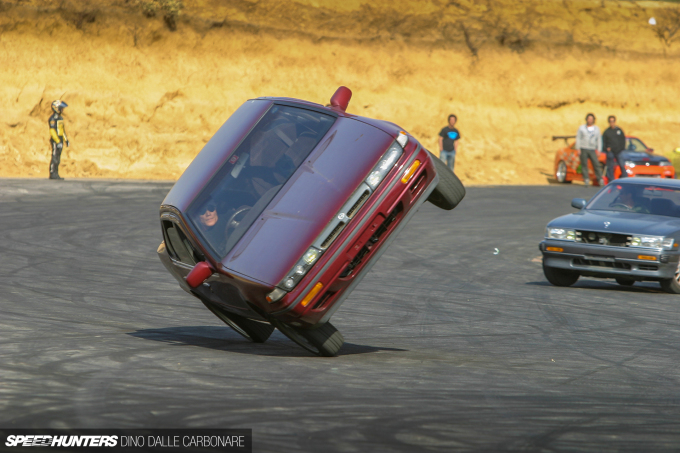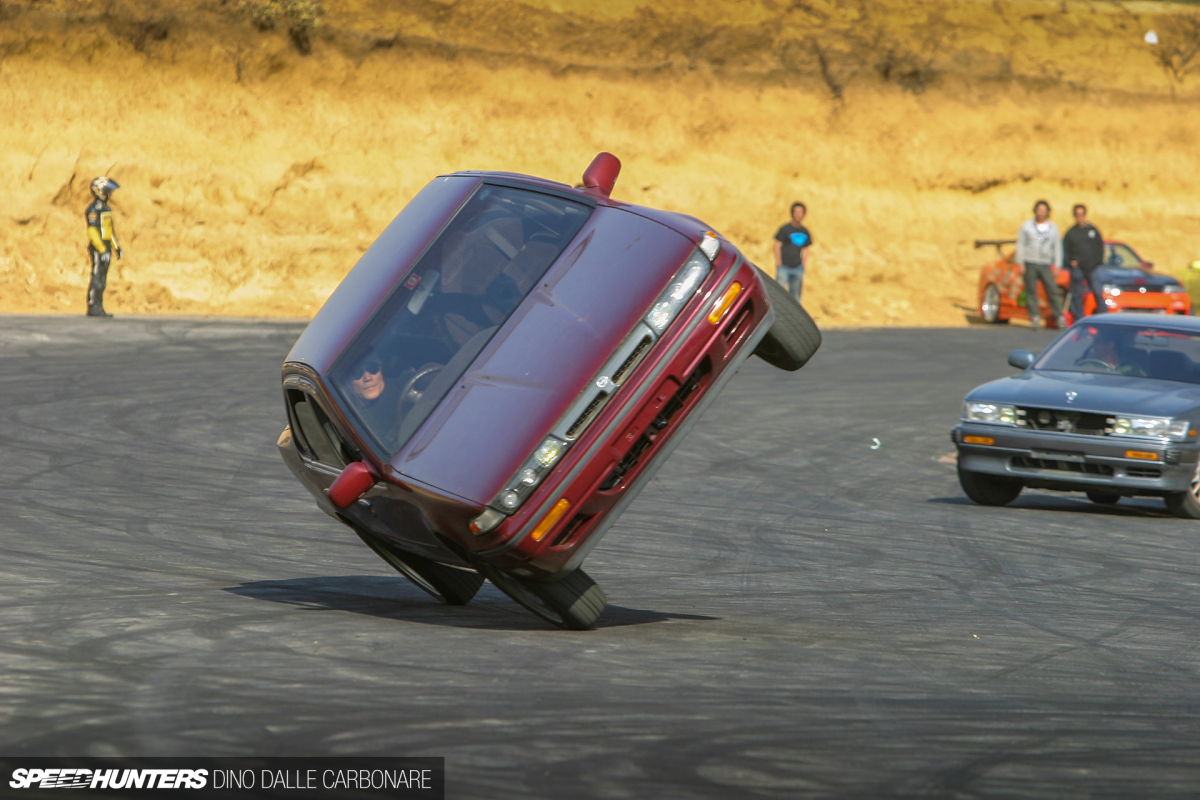 Kumakubo also organized famous stuntmen to drive cars on two wheels as added entertainment; he even drifted around one as it was travelling up the straight.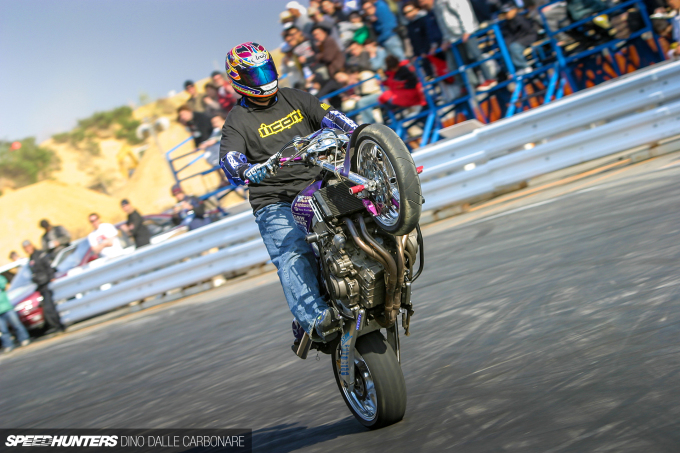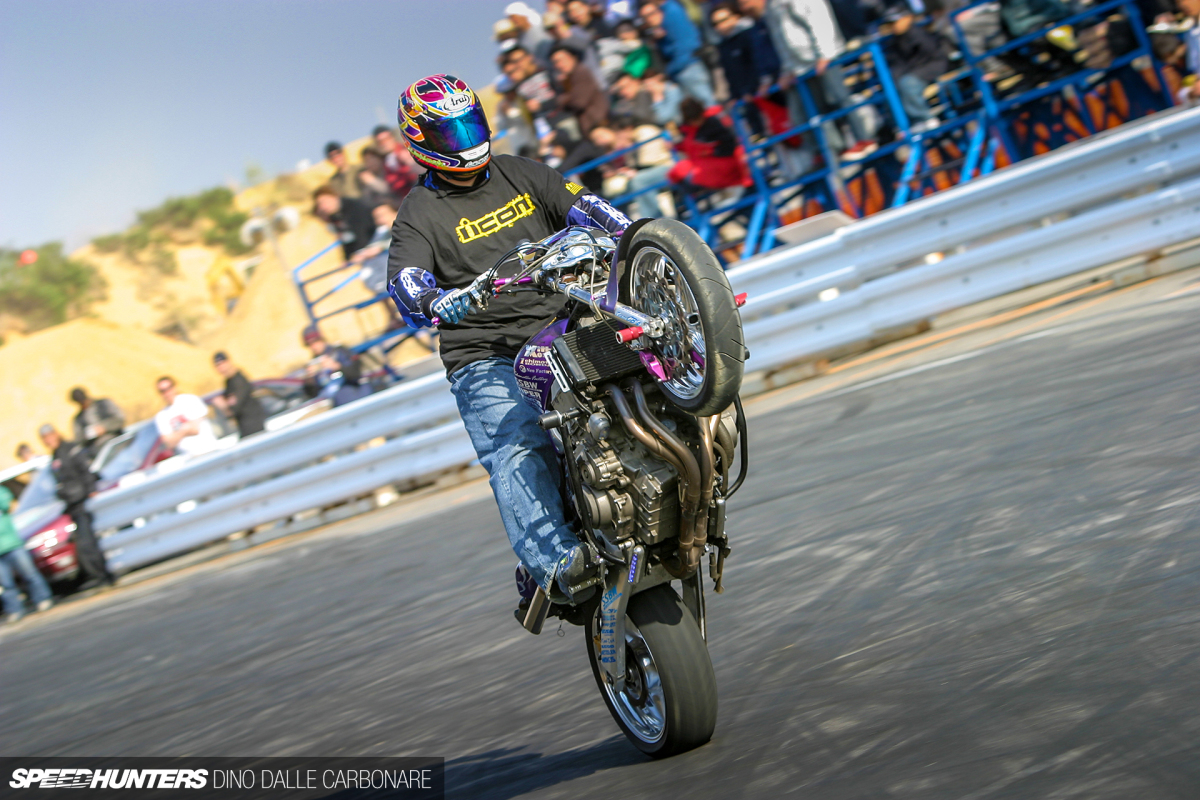 Our friends on two wheels weren't forgotten either; there were plenty of tricks being performed on stunt bikes to keep the crowds entertained while the cars were taking a break. That included a big jump for the motocross guys who performed crazy aerobatics with their bikes.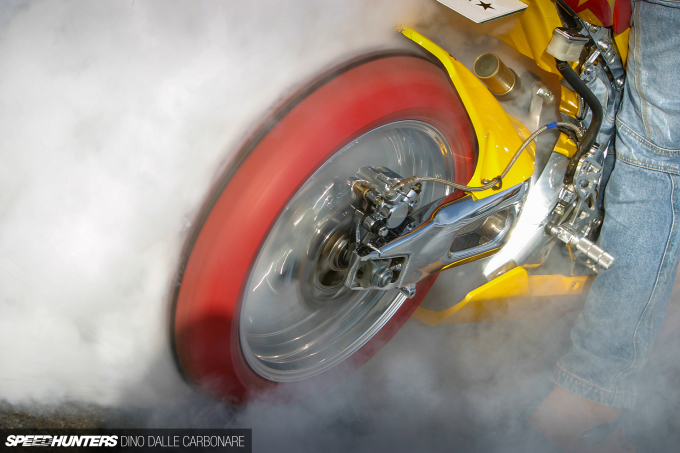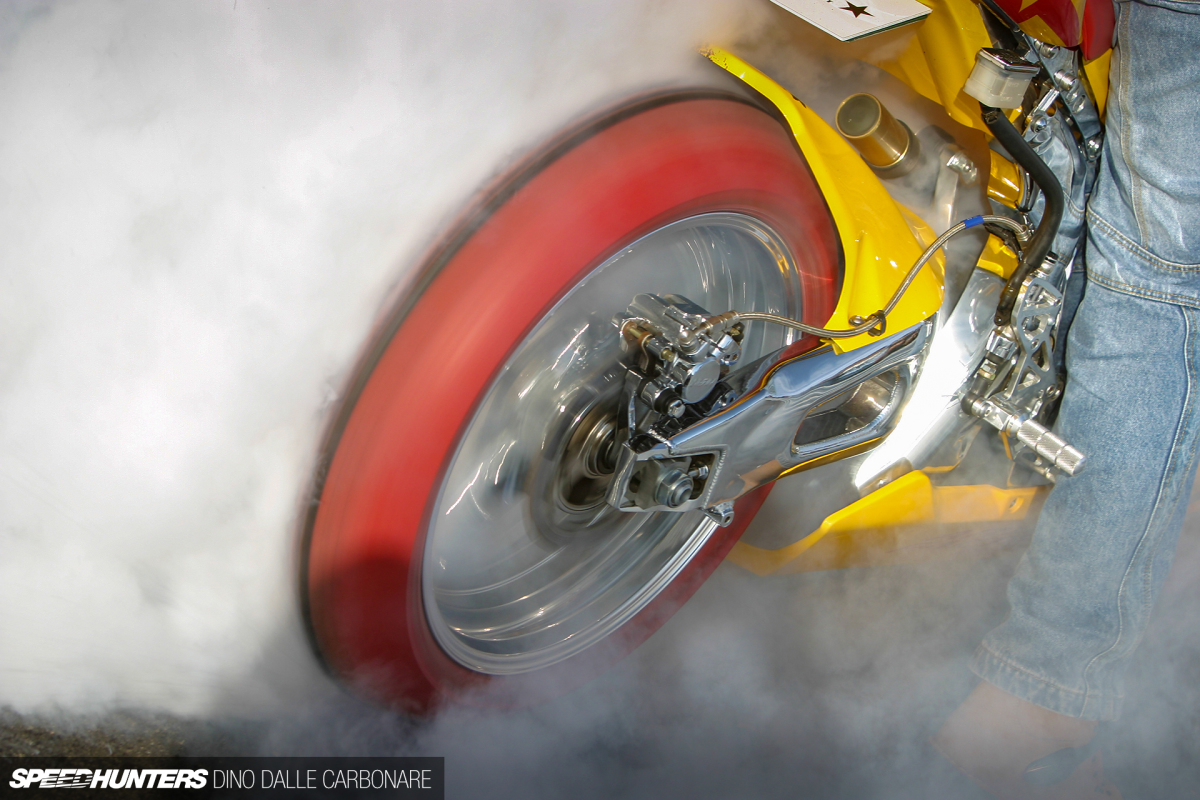 I find these Time Machine posts serve a dual purpose; they are both a fun way to remember the old days but also to reflect on whether or not we have evolved in the right direction. I'd love to hear everyone's opinions on this, so let yourself be heard in the comments section below.
Dino Dalle Carbonare
Instagram: speedhunters_dino
dino@speedhunters.com