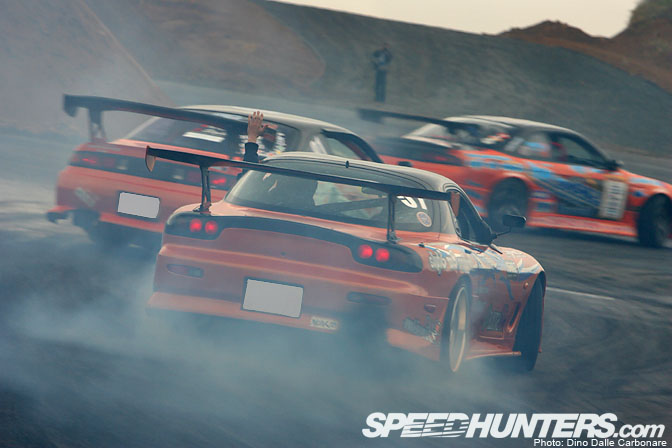 With 2010 fast approaching I can't help but wonder what the new year will bring. There will be tons of events waiting for us, close racing in various kinds of motorsport and new interesting cars that will help the automotive culture as a whole evolve. But as we begin another chapter I can't help but reminisce at what has helped shape the scene we love so much today. This is why I have chosen to take a look at one event that I always enjoyed so much, the Big X.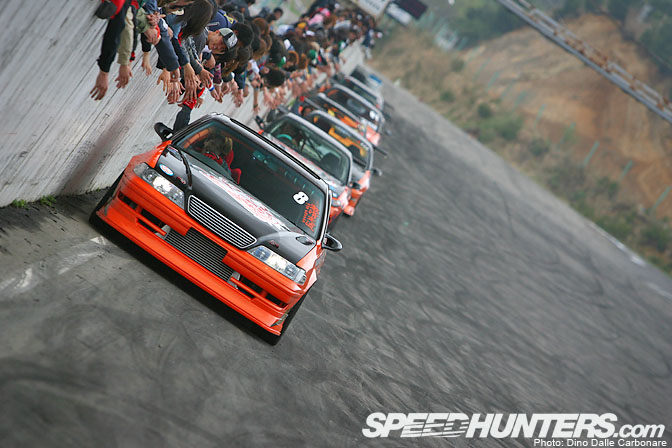 Usually held at the beginning of spring the Big X was organized by the guys at Team Orange at the Nishi course in Ebisu Circuit, a kind of big party to celebrate drifting and the whole entertainment factor it provides fans with.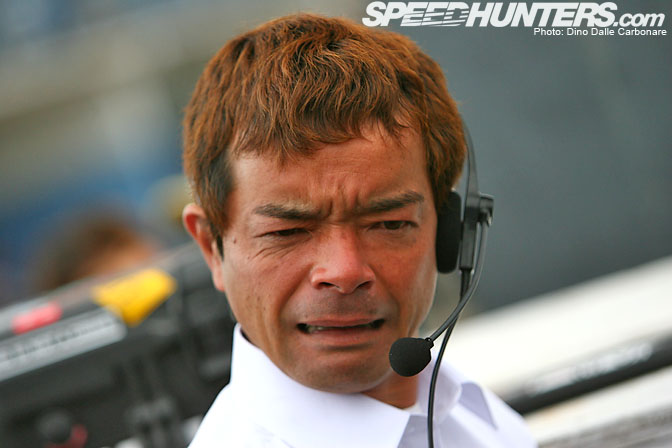 Famous D1 stars were invited to participate…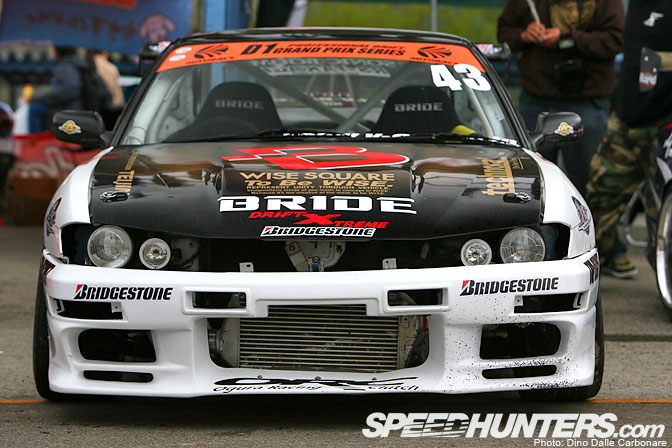 …as well as cars that had competed in D1 in previous seasons.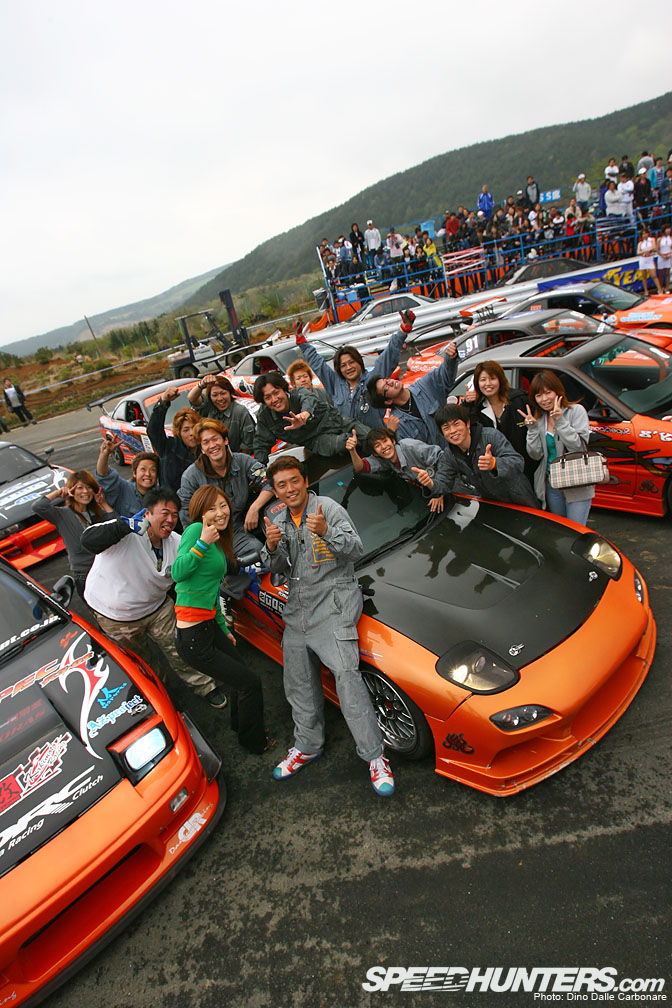 The final Big X was held in 2006, and was one of the best combining tons of exhibition runs from local drift clubs…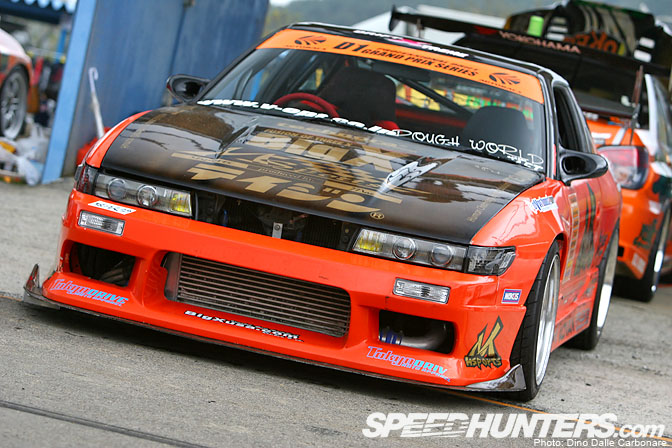 …as well as pro D1 drivers like Tanaka, Kumakubo, Suenaga, Kazama, Ryuji and Nomuken.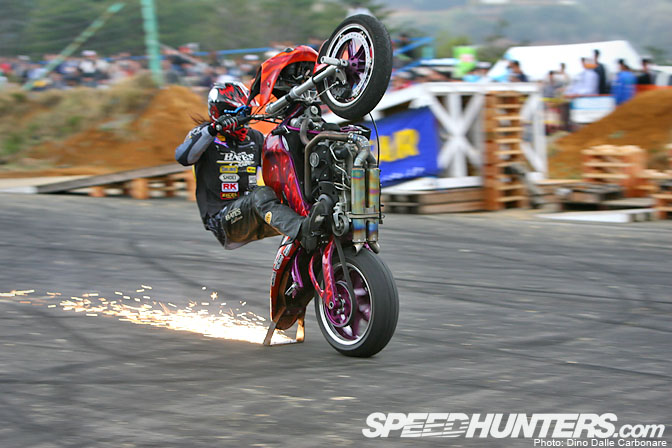 Pro bike stunt riders provided additional entertainment with their crazy tricks…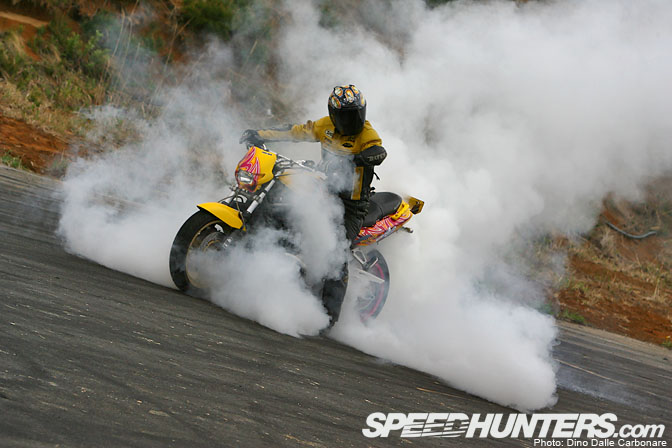 …and monster burnouts…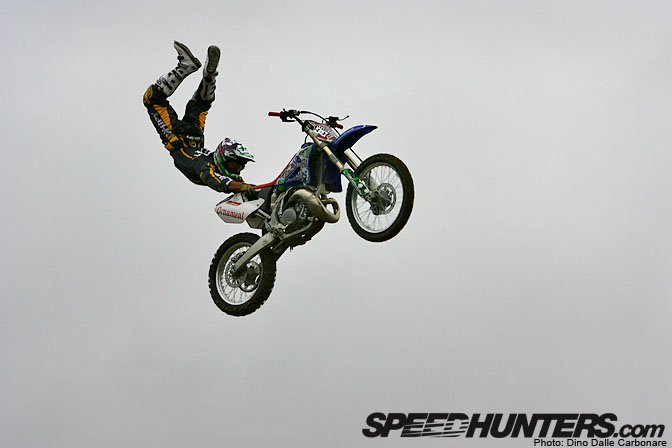 …not to mention physics-defying jumps!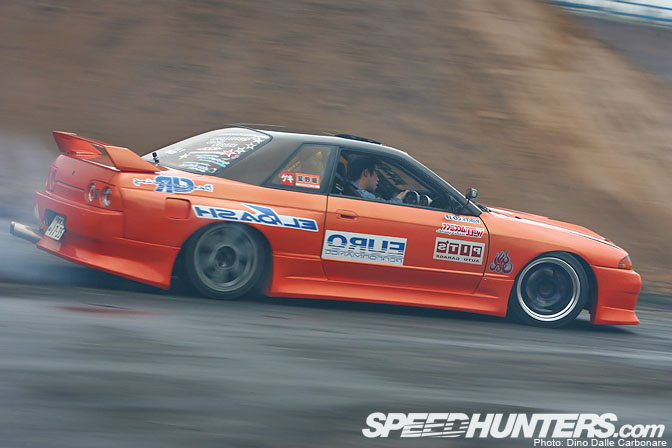 The best part of the Big X was when drift cars, stunt bikes and motocross riders all went out on track together in a frenzy of extreme motorsport action.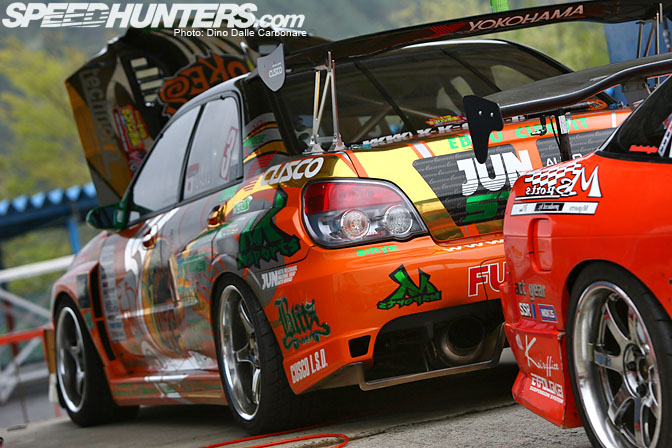 The then new JUN built D1 machine Kumakubo would use to win the 2006 season in was in the pits with the hood open for everyone to drool over.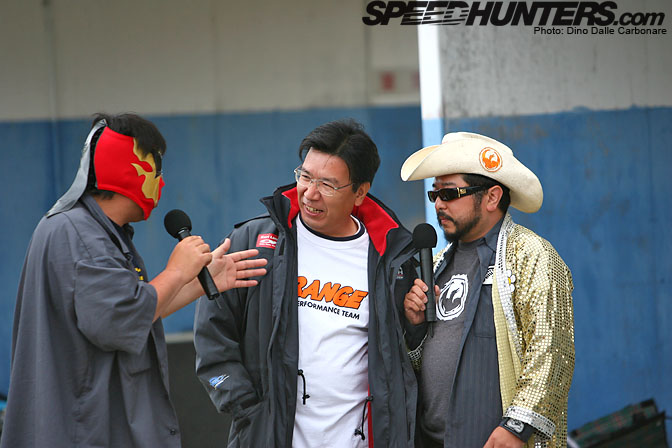 Here is Koyama-san of Koyama Racing Labo getting interviewed by the hosts of the show. Don't ask me why their were dressed the way they were!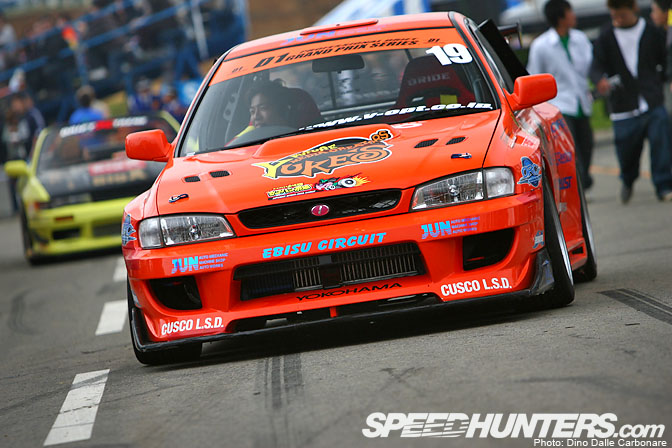 Suenaga in his GC8.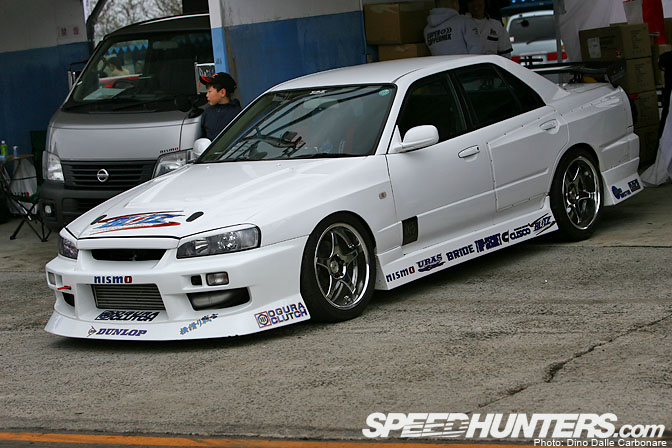 Nomuken's ER34 back up car was looking rather plain without its usual Blitz livery. Nomuken has been driving the Skyline in D1 since the first season back in 2001. I wonder if the R35 will be ready for 2010's first round in Odaiba at the end of March? Or I wonder if the project has been scrapped all together?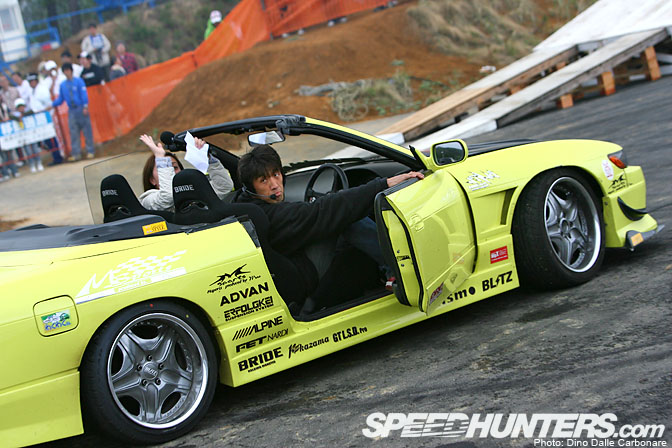 One of the most missed drivers in D1, the great Yasuyuki Kazama, here engaged in a staged kidnapping of one of the race queens.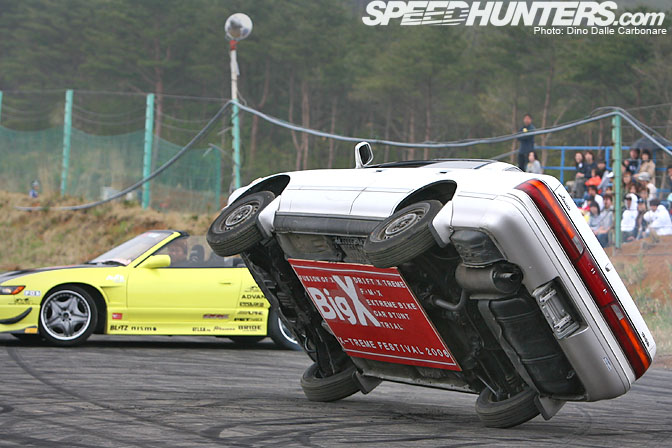 To top it off a famous French stunt driver was called in to do his thing while D1 drivers like Kumakubo in the convertible S13 drifted around him.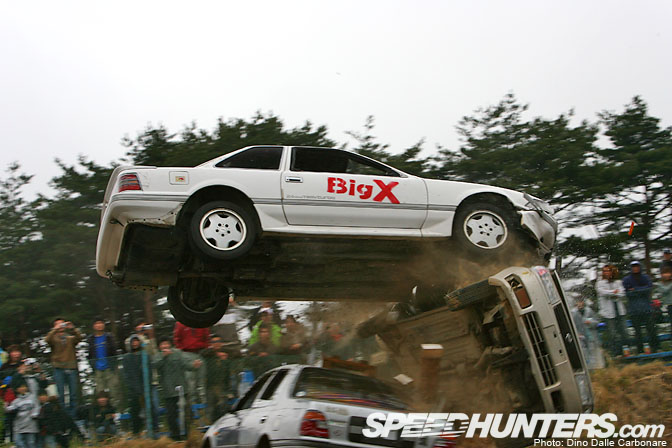 The event ended with a poor old ZZ20 Soarer being destroyed in a massive jump with a not so soft landing!
The Big X was for a while the event that would kick off the exciting racing season, a great way to get things going for the year. It would be really cool if the guys at Team Orange brought this back for 2010! If they do you can bet I will be there to cover it for Speedhunters.
-Dino Dalle Carbonare