Don't Be Alarmed
This is a special one.
I've been fortunate enough to have seen a lot of the world on this crazy Speedhunters adventure, and a lot of cars in the process of said travels. I always try to keep an open mind with regards to the different scenes and cars within, even when something isn't to my own taste. I've always appreciated the American muscle cars of the '60s and '70s, but have always had to do so from afar.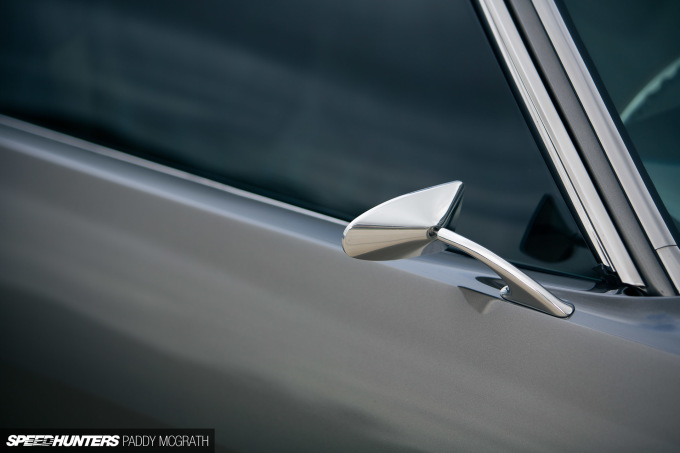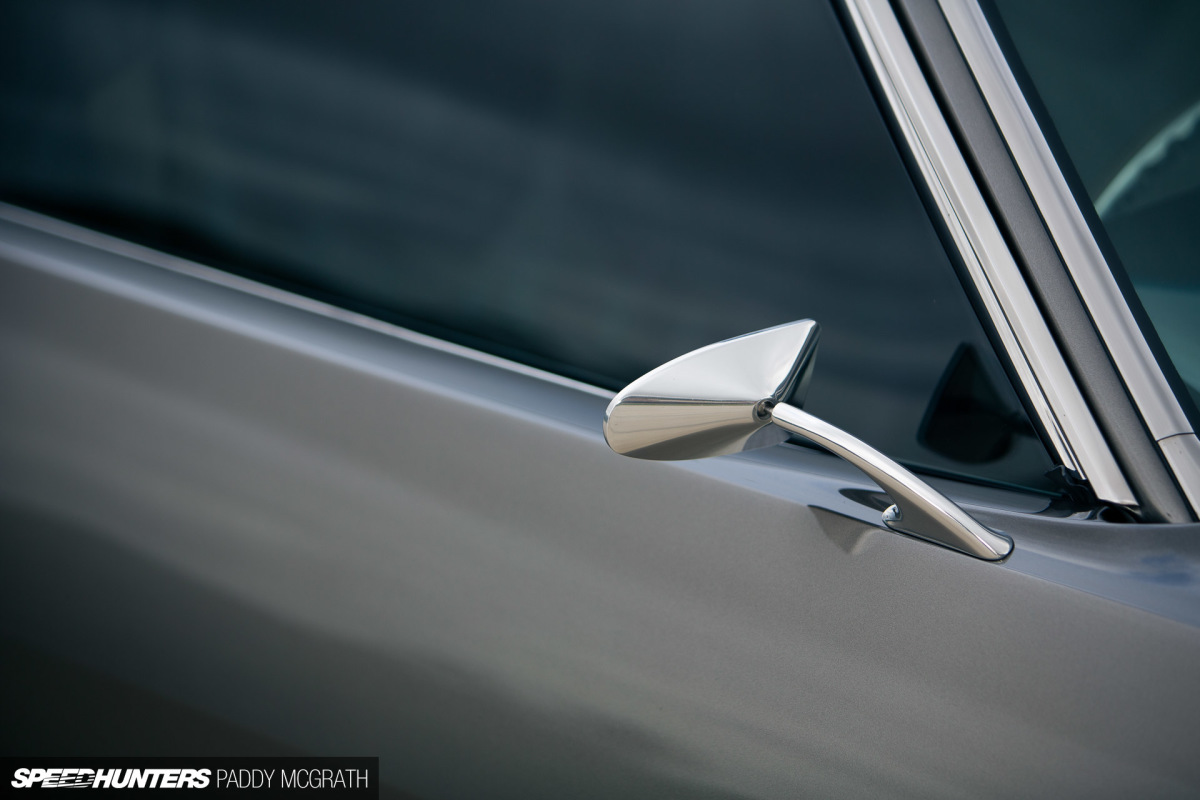 I was never exposed to the big American V8 cars growing up; Ireland was and very much remains about low capacity European and German imports, although you might spot the odd Mustang or Camaro at a vintage show. I have no doubt it's a case of the grass being greener, but I've always been envious of not being able to learn and experience these vehicles for myself. It's not something that's unique to me either. Everywhere I travel, regardless if it's Sweden or Qatar, Germany or Australia, there's always those who are trying to live the American dream in their own way.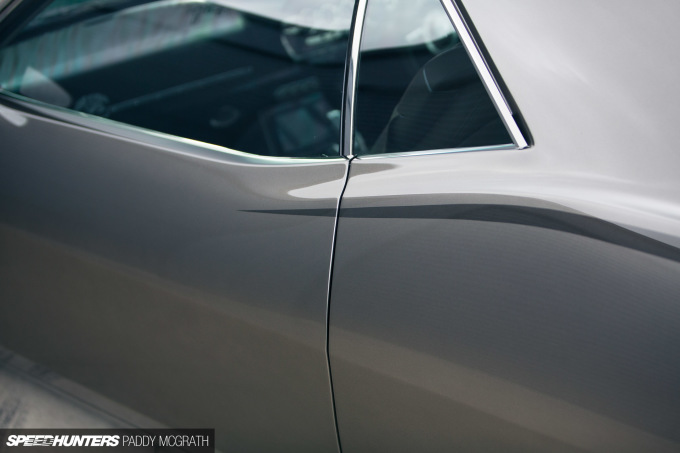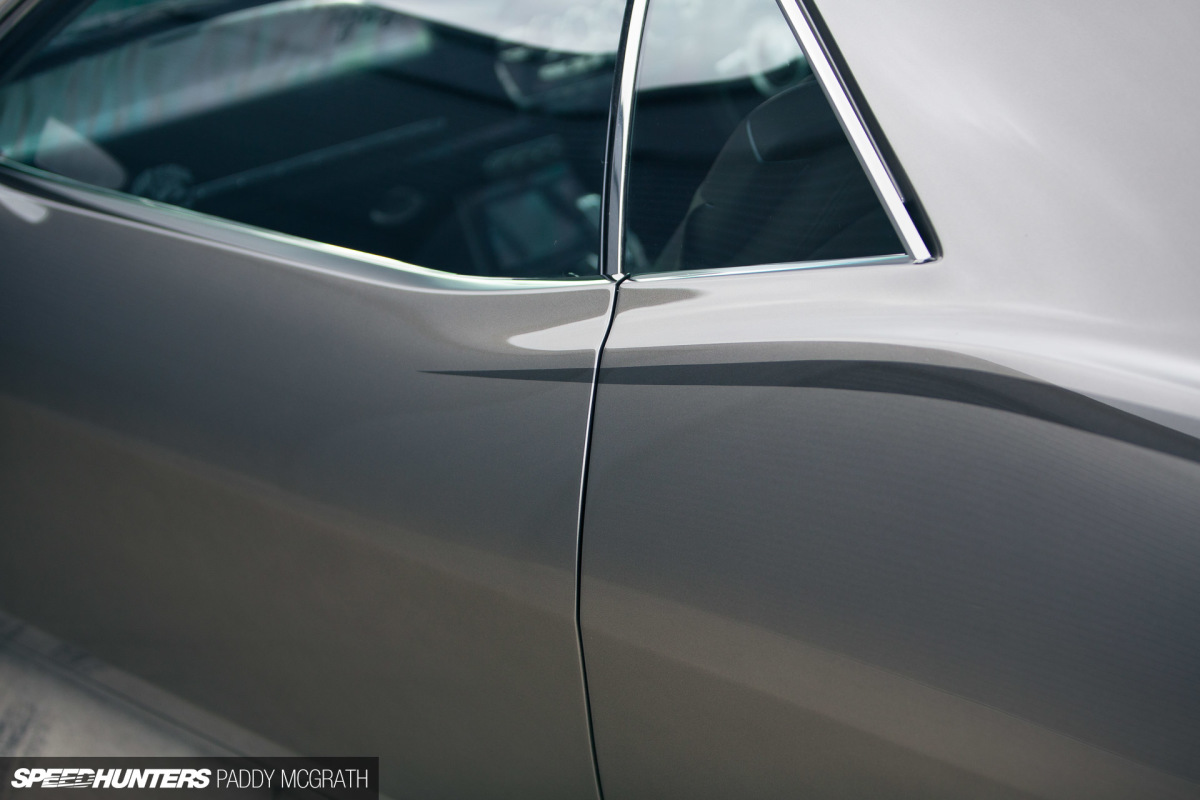 "It's nothing out of the ordinary, especially today. The Americans have been doing this type of build for years, so it's only fair they get kudos for inspiring the whole world to build these cars." These are the words of Chris Palazzo, the current owner of Kong, a 1970 Plymouth Hemi Barracuda. Chris, who lives just outside Sydney, has been involved in the birth of this iconic Australian build since the beginning. I first caught up with him at Fitted Friday, where he was displaying Kong along with a few other cars.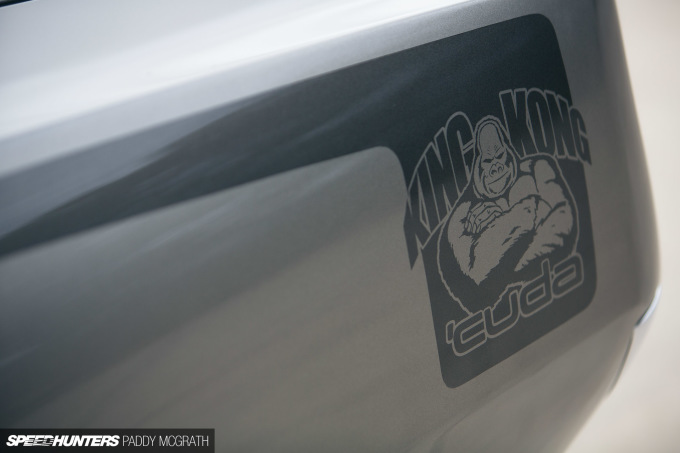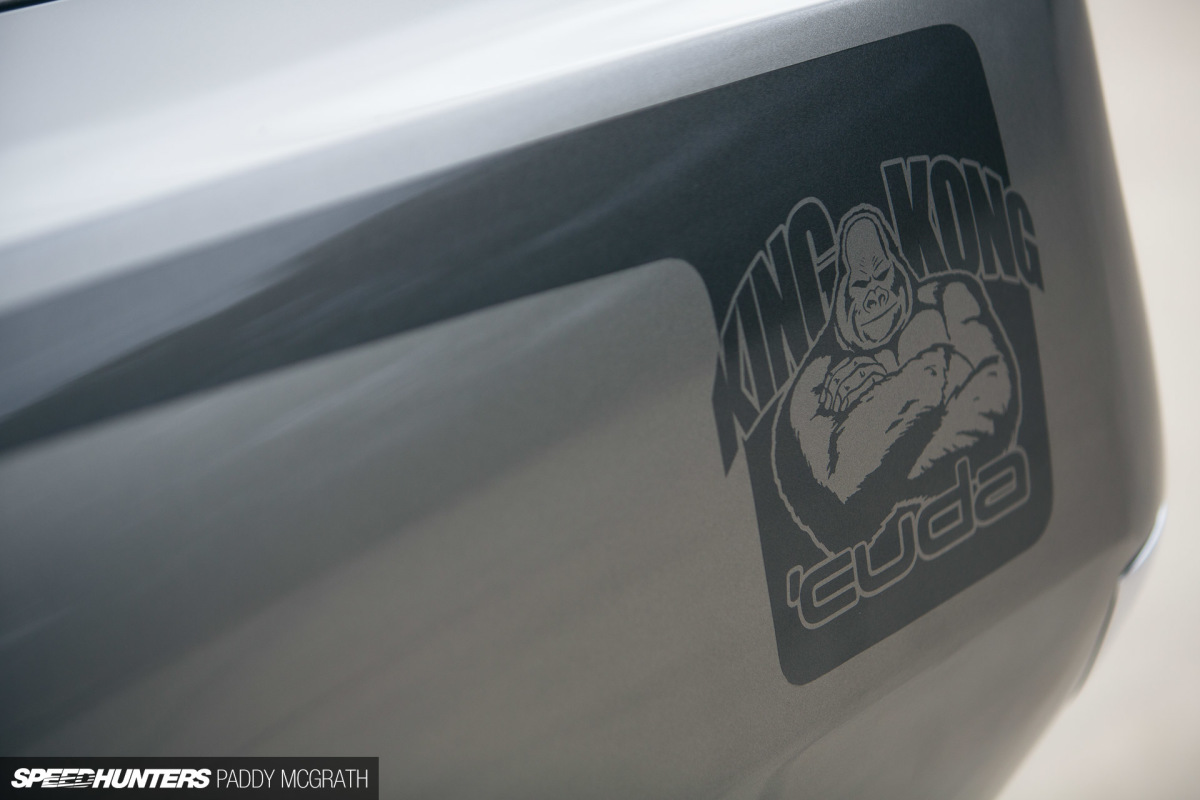 The car was inspired by Sick Fish, another '70 Barracuda that was built by Troy Trapainer and Chip Foose for Joe Rogan. I can't speak for the quality of Sick Fish, I've never seen it in person, but there's something about Kong that I think any other car on earth will struggle to match.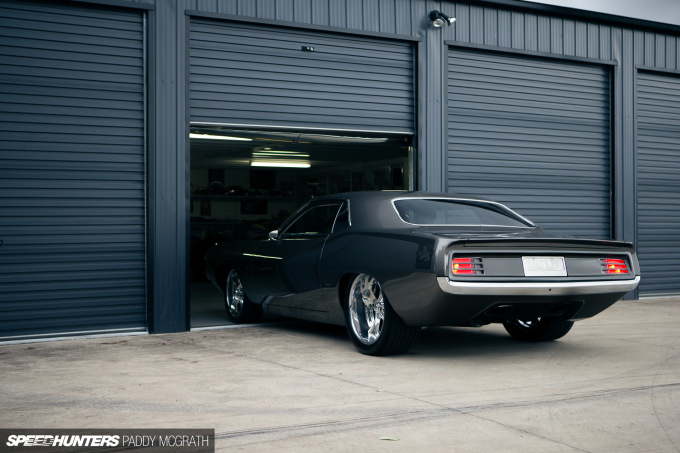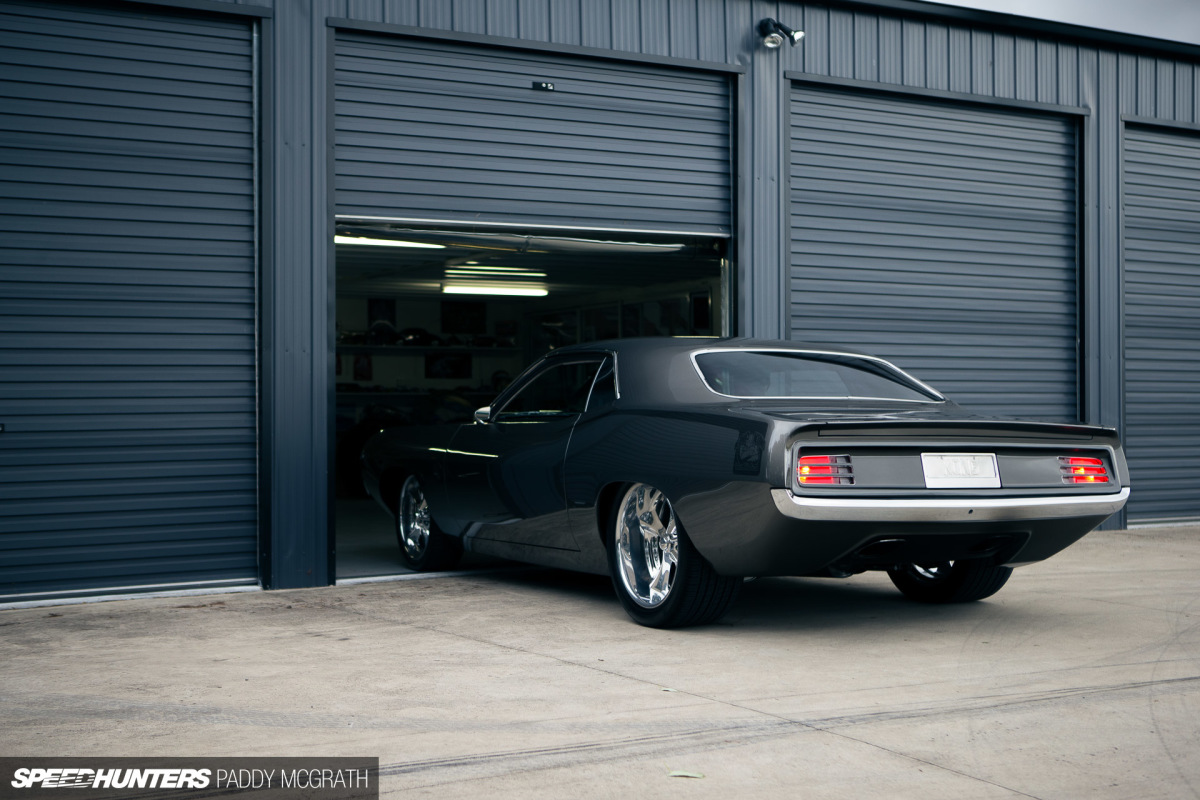 I've been thinking about this car every day since I photographed it, and I still think the same thing now that I did when it first rolled out in front of my lens. This is comfortably and by far the most perfect car that I've ever shot. Bar none.
Those Chains Are Made Of Chrome Steel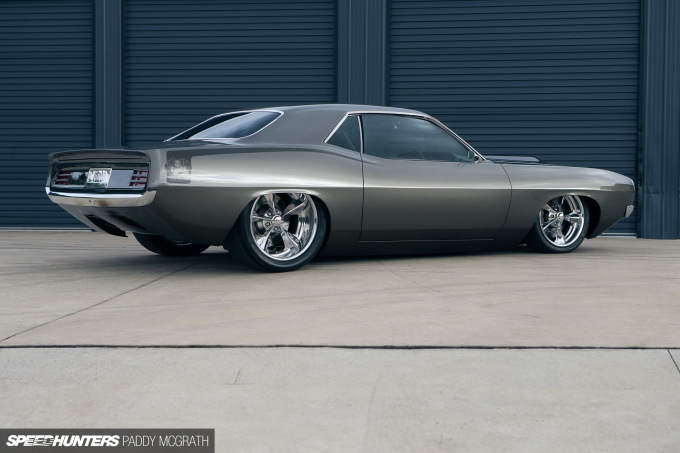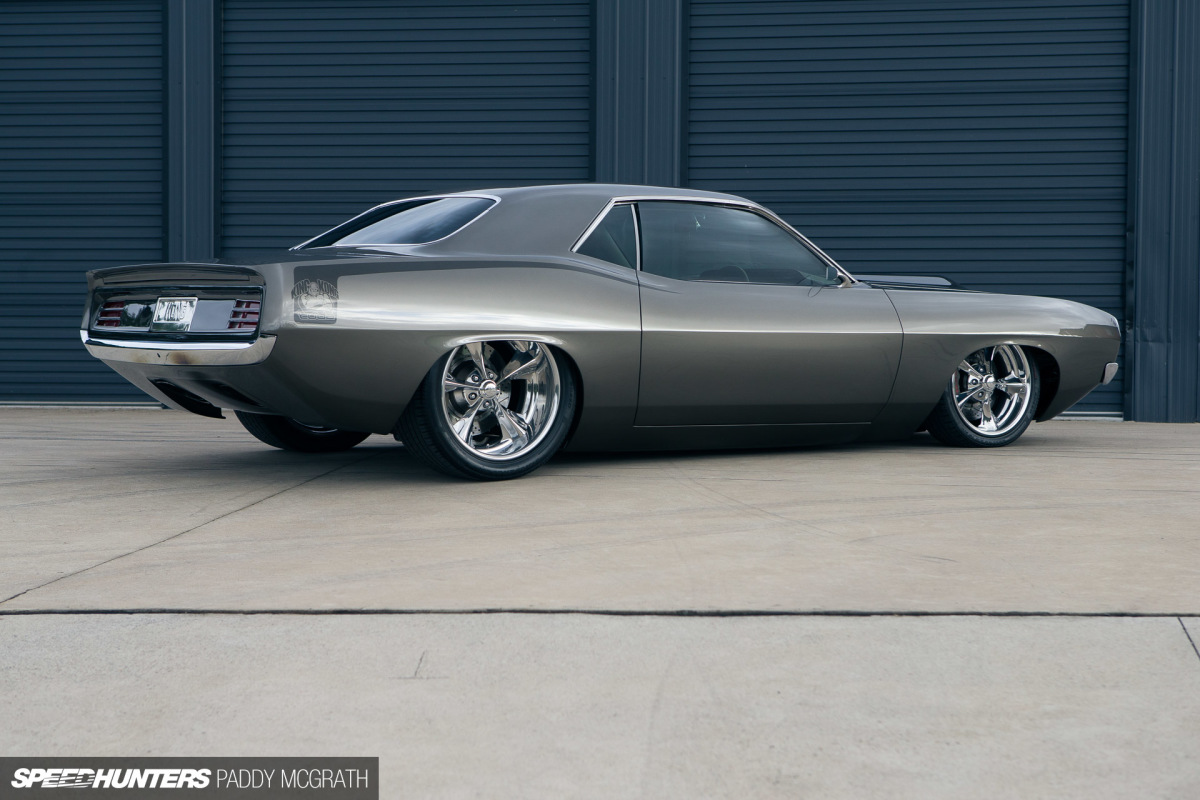 The original plan was for a simple one year build and to create a well executed road car for its then owner, Graeme Cowin, owner of Rocket Industries. Chris was responsible for the design of the car and took part in some of the build management.
When you look at the end result, it's a struggle to even begin to imagine just how bad the original car was when they started. Originally red with a vinyl roof, the Plymouth was stripped and sandblasted before it was deemed that only the boot lid and the bonnet could be reused as the rest of the car had succumbed to rust. Everything happens for a reason though, and if that original car had been good I don't think we'd be looking at Kong today.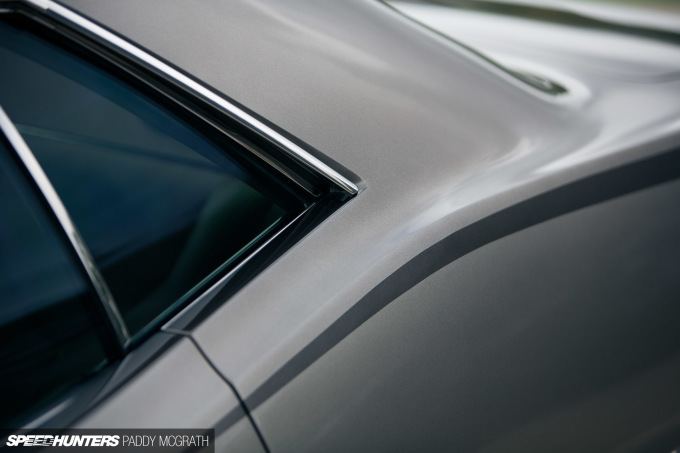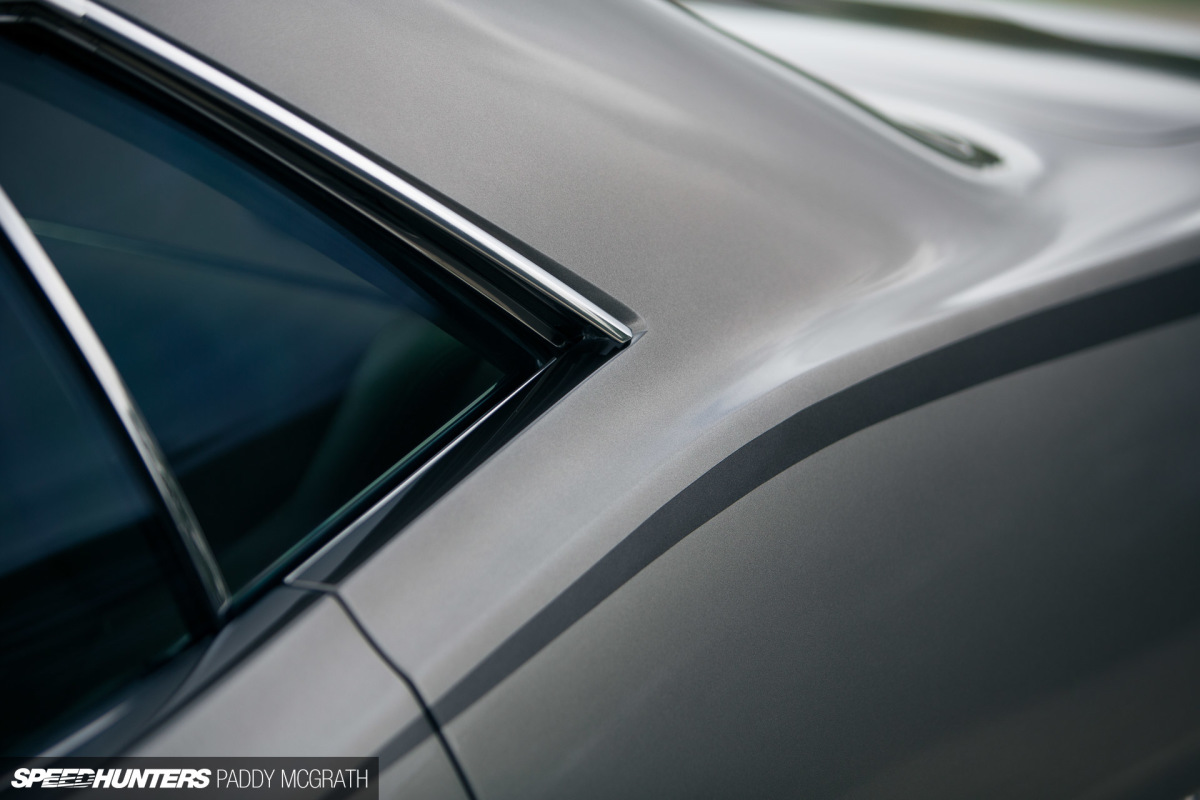 The car was brought to brothers Daniel and Adam Cassar at Fast Lane Speed Shop who set about creating Kong from scratch. From their humble two-car garage, they recreated every panel – excluding the roof – in metal. They also fabricated a brand new chassis, floorpan, bonnet, dashboard and interior in metal too. Something Chris tells me with a smile, "There's not a single piece of fibreglass on the car."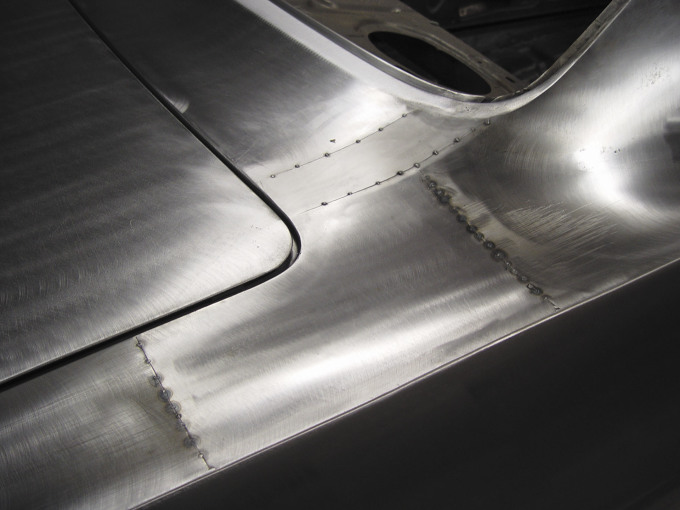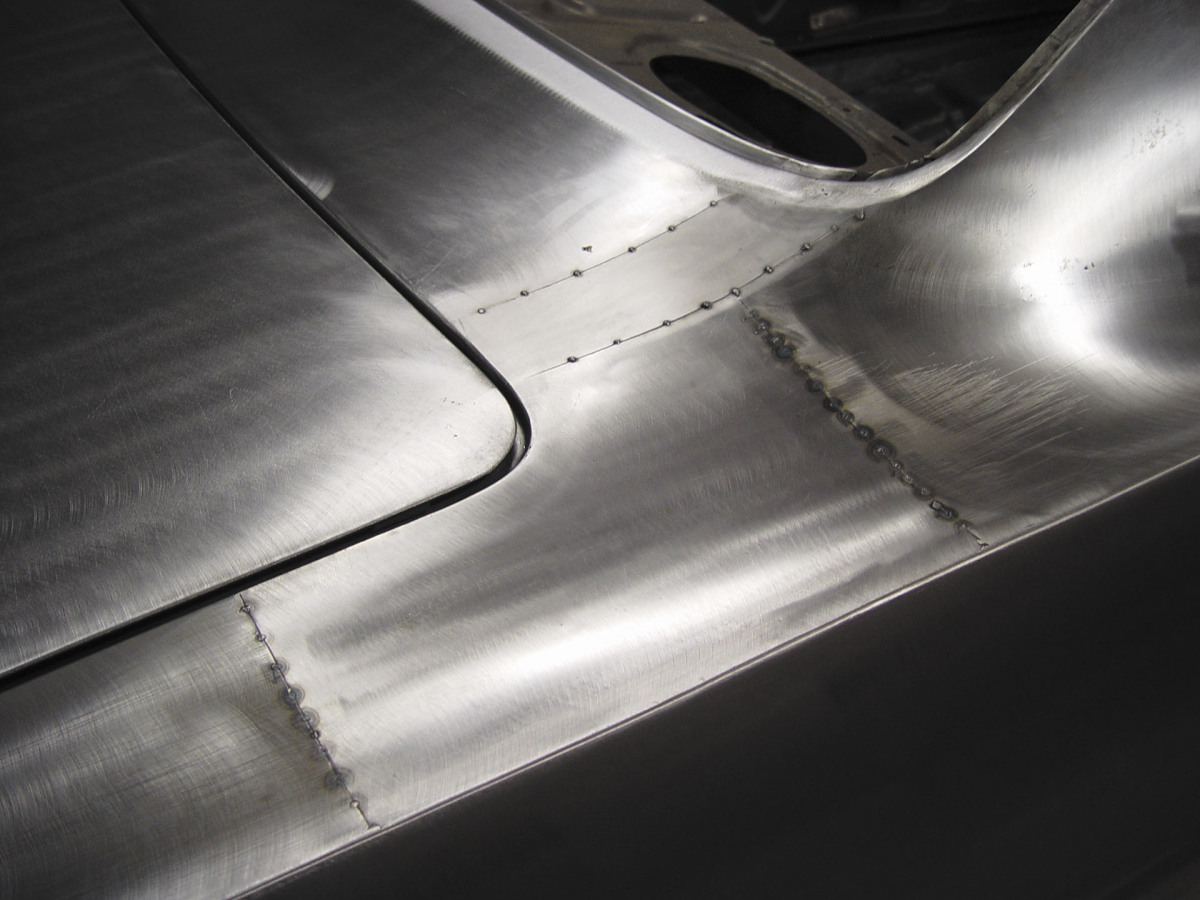 At the time, you couldn't buy a complete chassis or replacement 'Cuda panels, so they had no choice but to fabricate everything.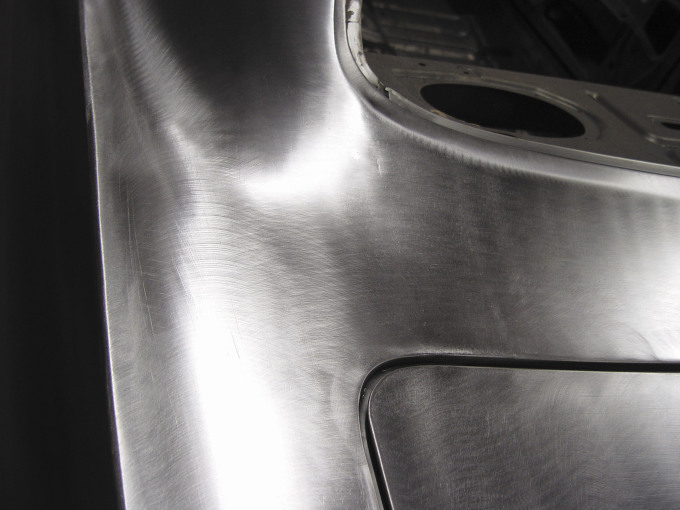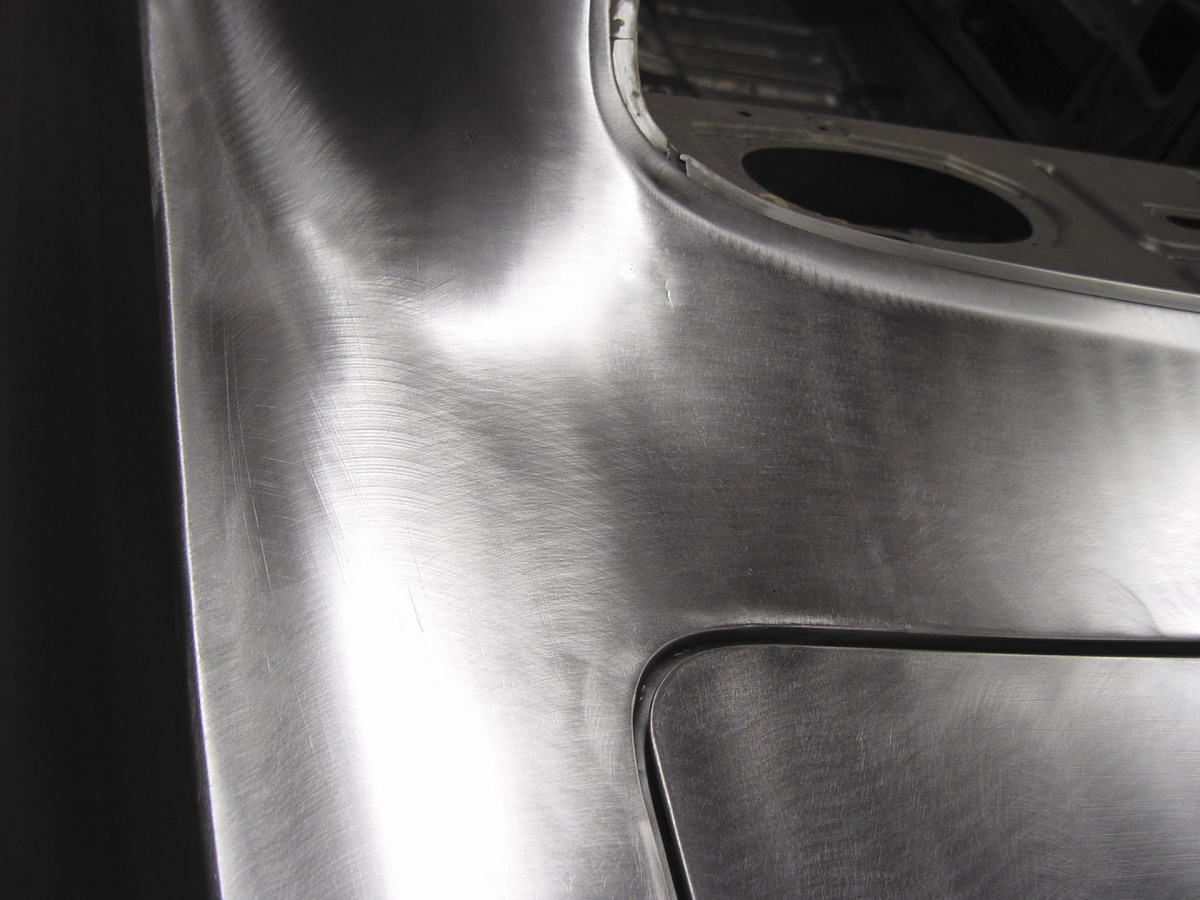 All the seams and joins were smoothed for a completely smooth metal finish.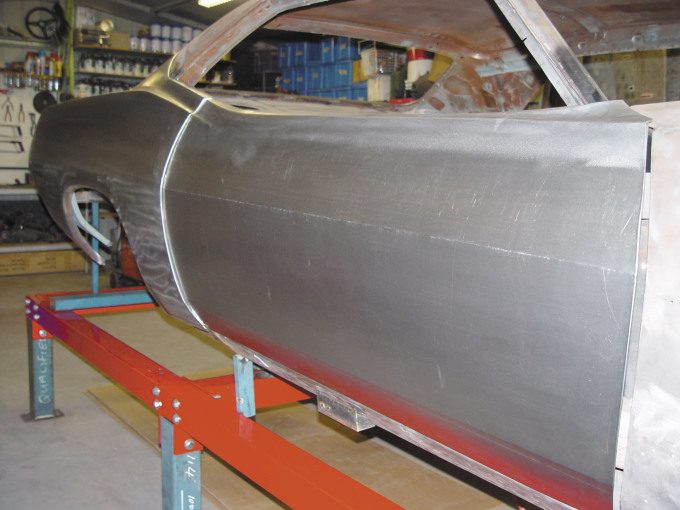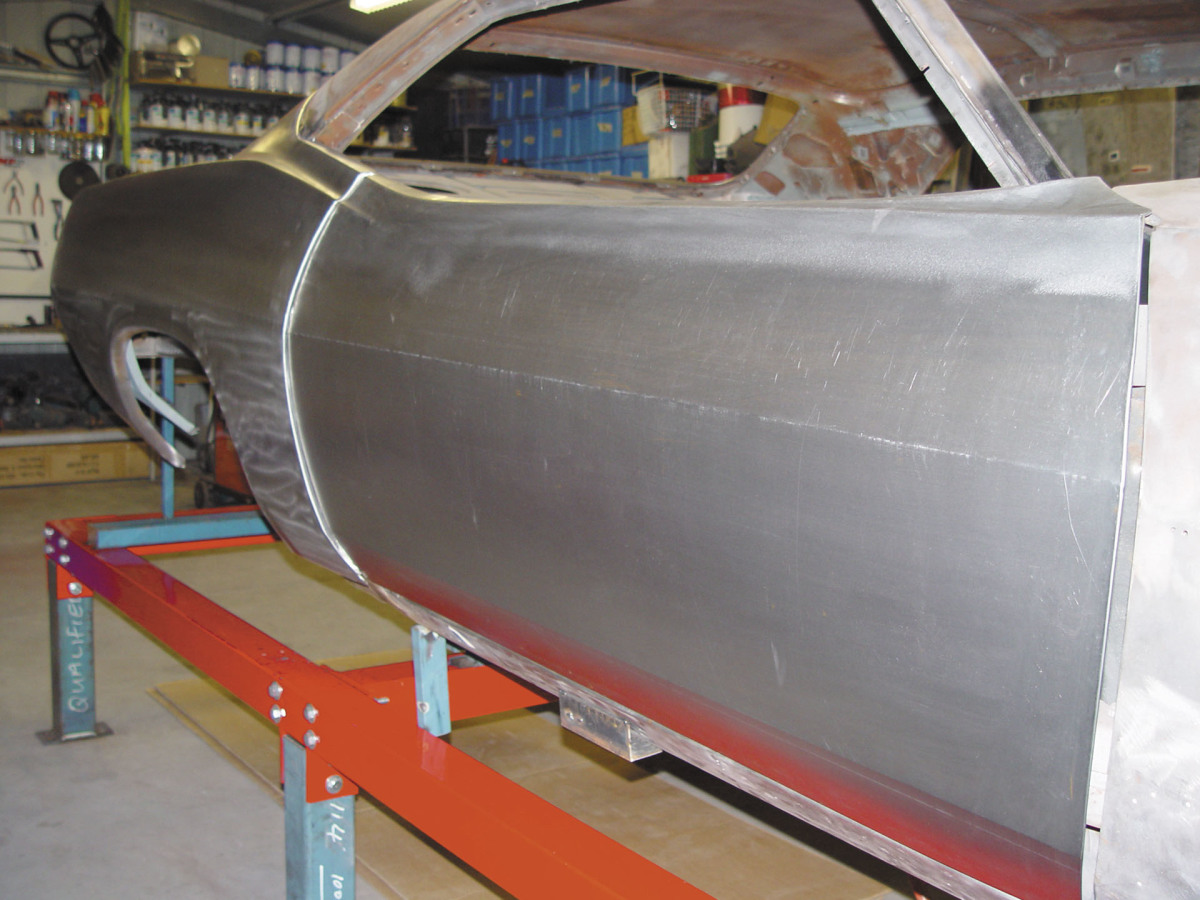 After giving up trying to repair the original doors, new doors were cut, folded and shaped to create new items.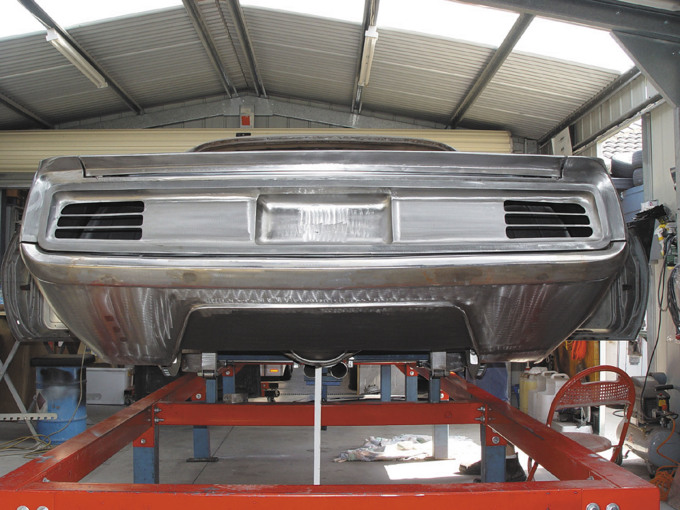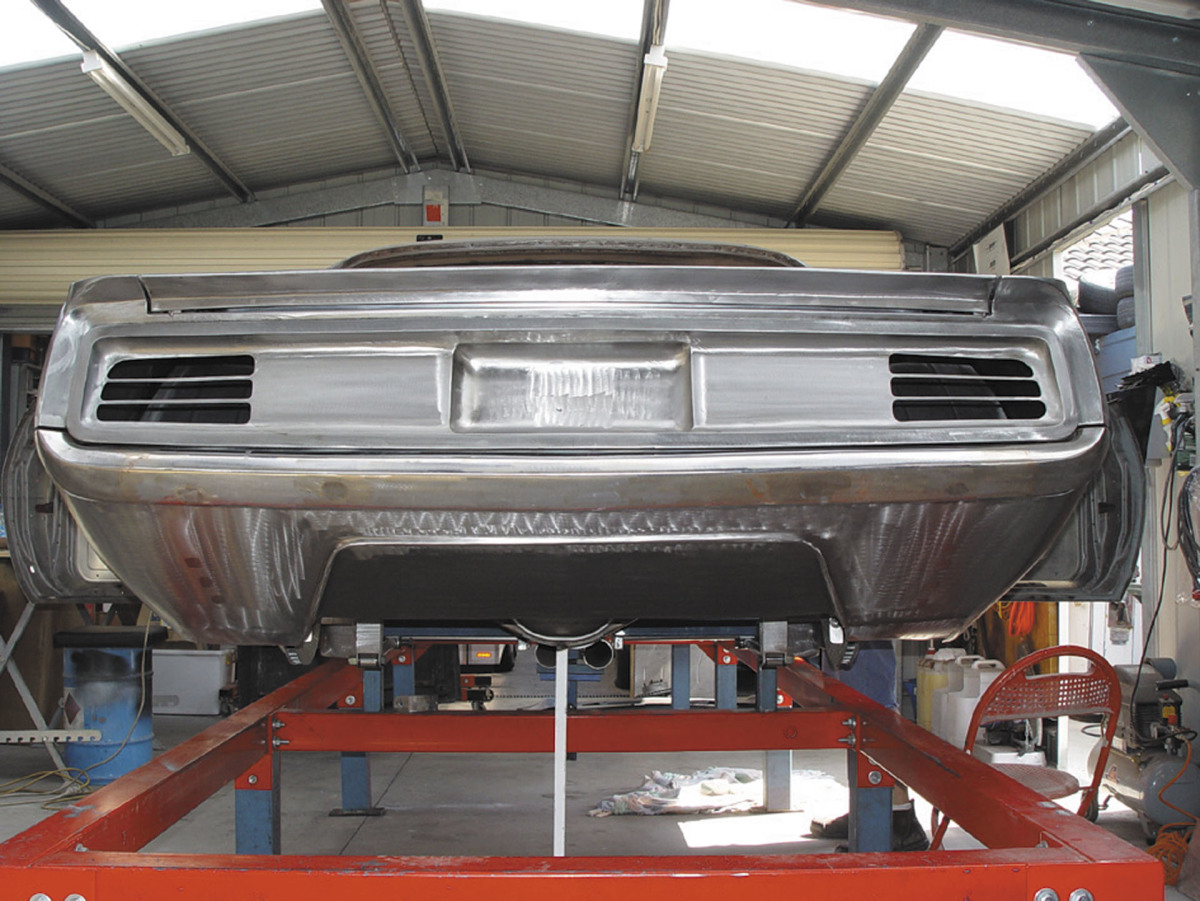 The fabrication continued with a one-piece, handmade rear taillight panel and rear valance with a diffuser.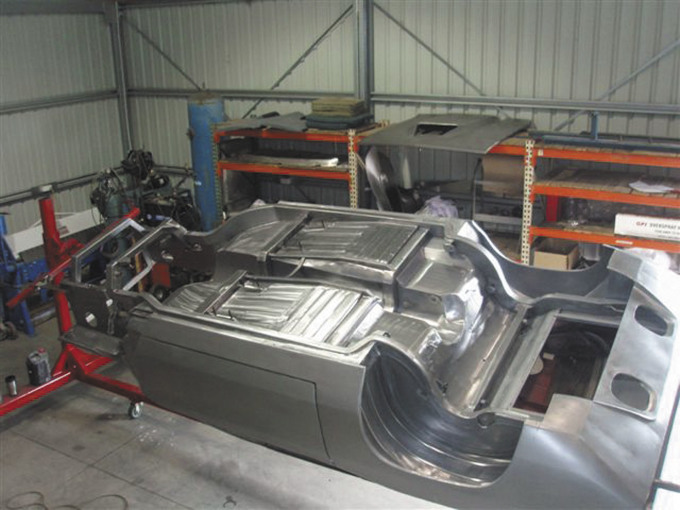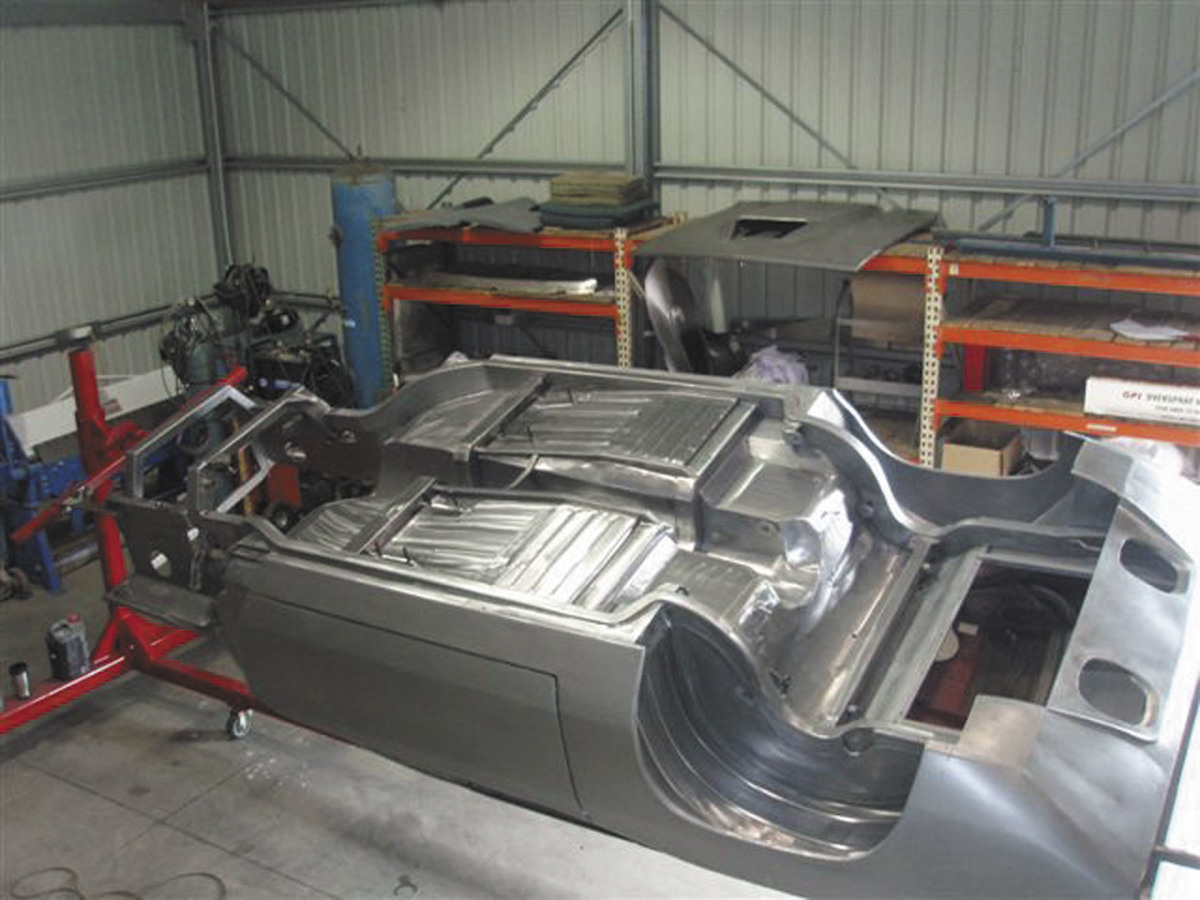 All the floorpan had to be fabricated too, with a custom tunnel and wheel tubs to allow the car to safely run low with the drivetrain and exhaust tucking inside the bodywork. The sills were extended to cover the chassis rails, and every internal panel had to be recreated too.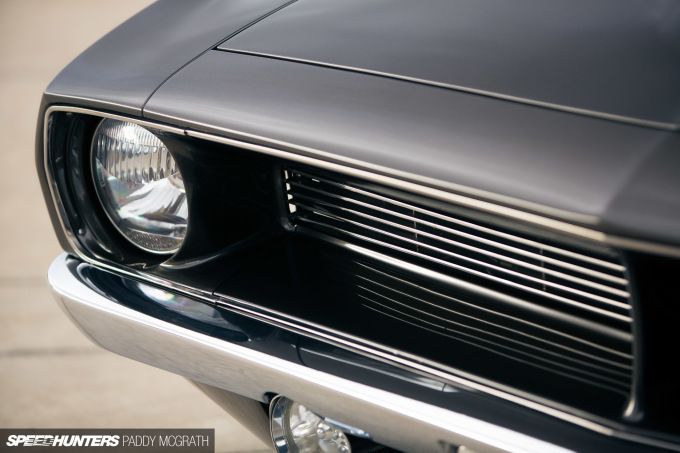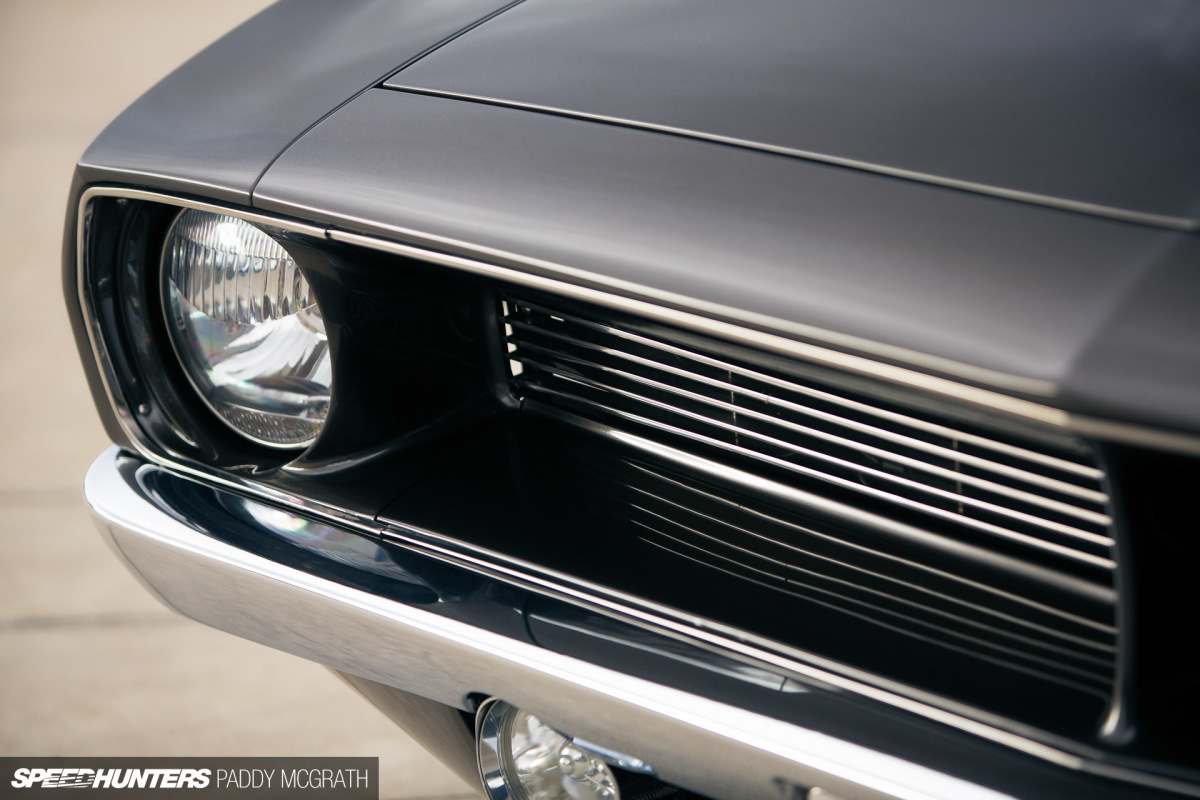 One of very few remaining original pieces are the headlight surrounds. Even the grill was recreated in billet polished bars to suit the newly fabricated nosecone.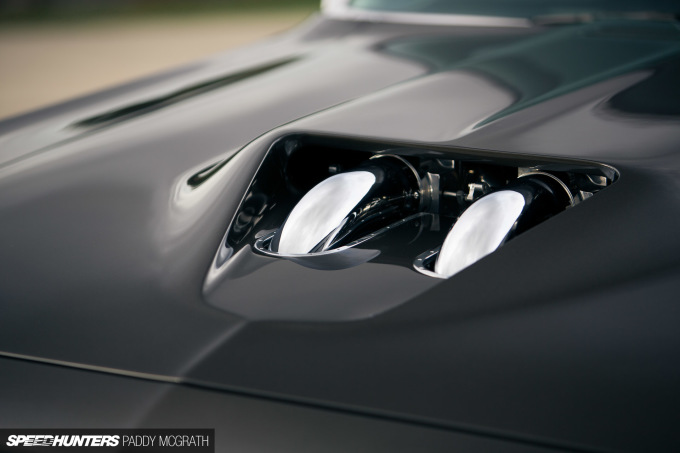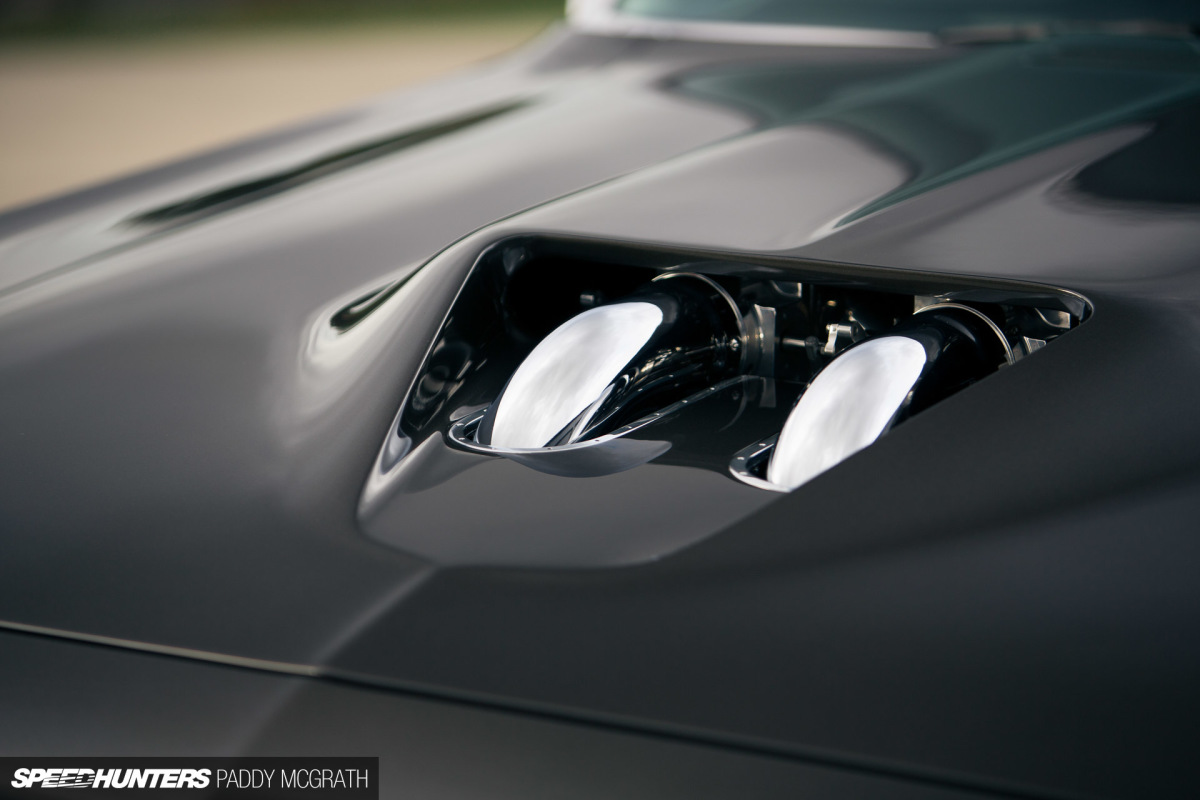 The bonnet too is custom. Based on the design for the AAR bonnet – which was only available in fibreglass – it was again recreated in metal, but made slightly taller to accommodate the EFI intake.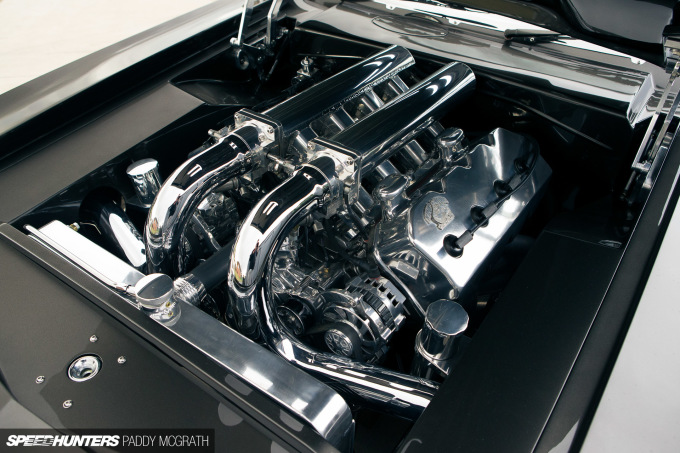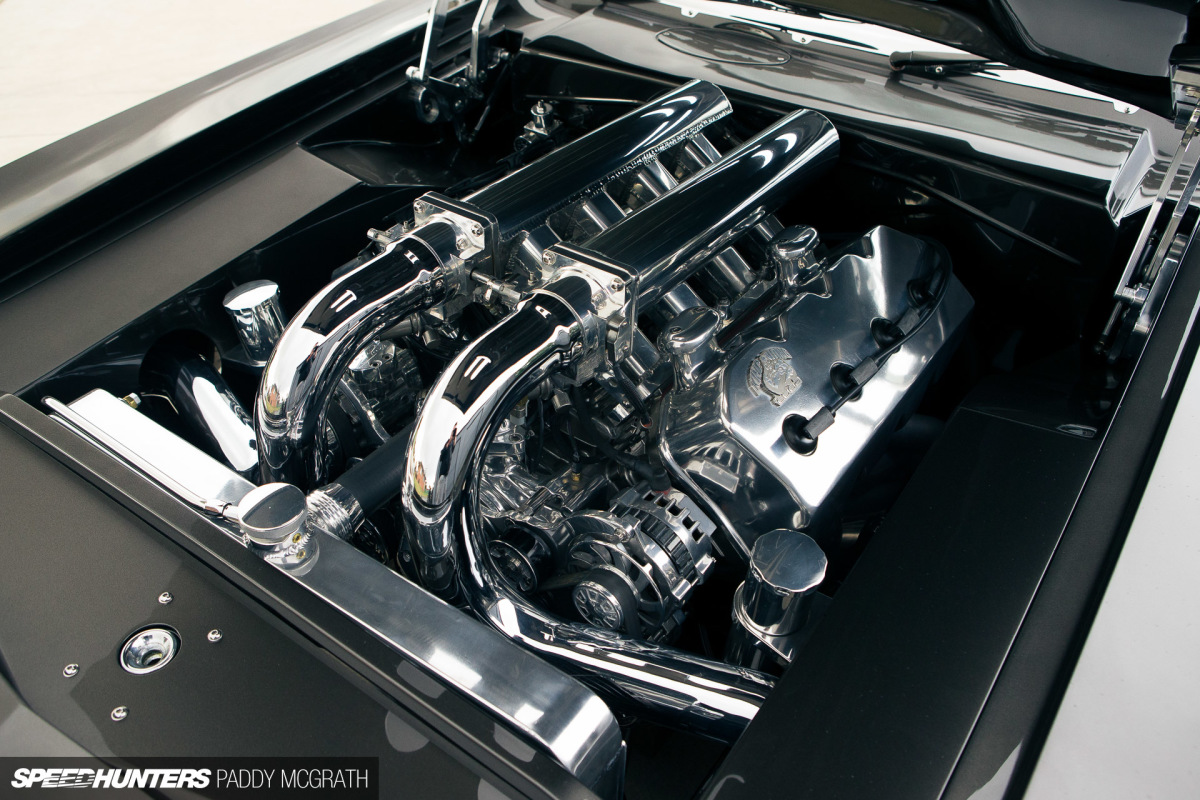 Perfection continues under the bonnet. A 528ci Hemi fitted with Hogan Twin Plenum EFI and Ram Tubes is mated to a B&M 727 transmission, which has been customised by Al's Race Glides.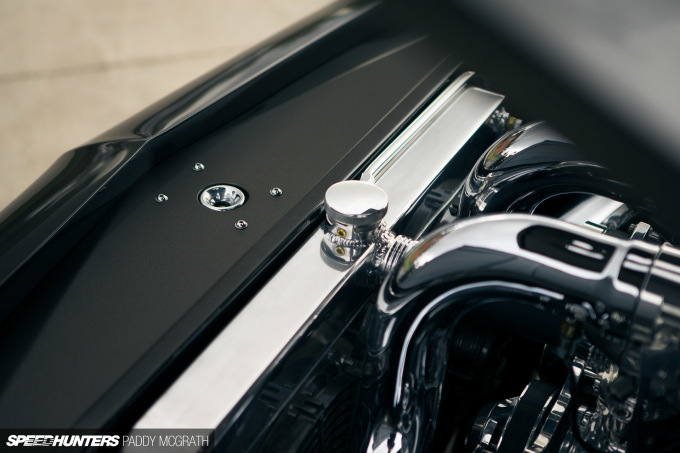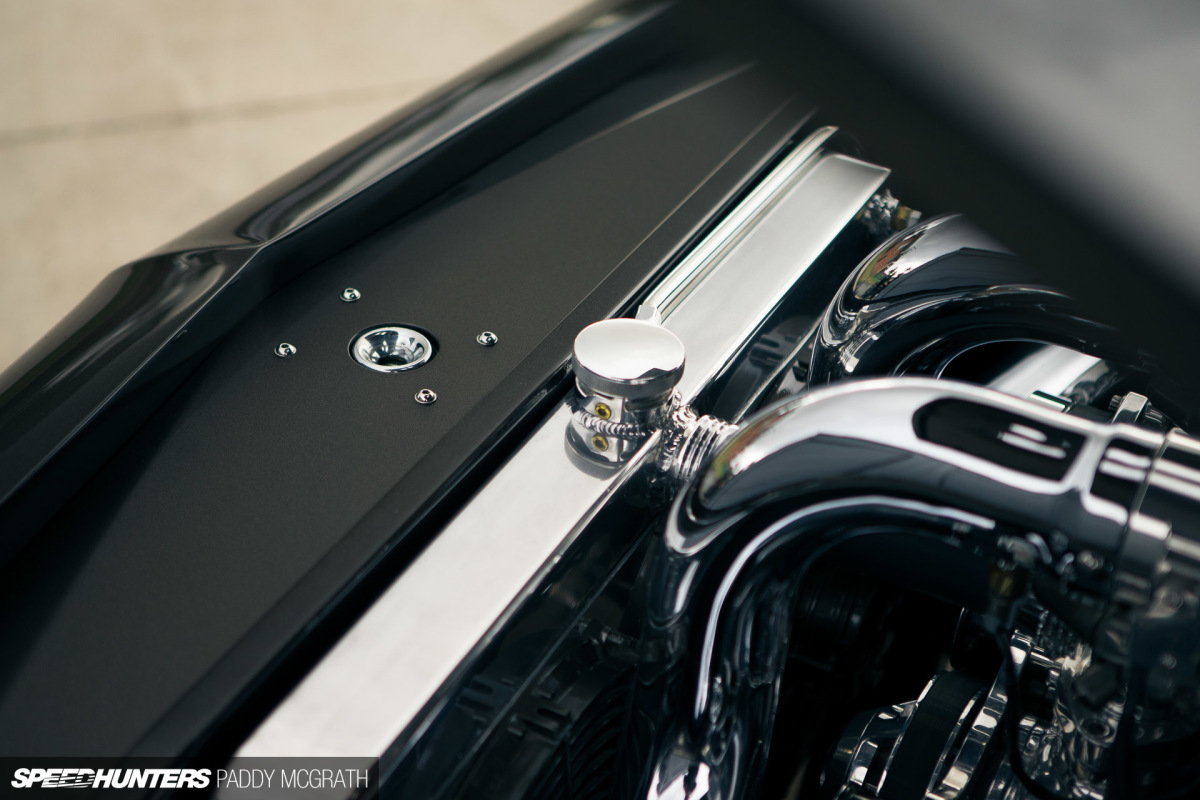 The entire engine was stripped, polished and detailed before being reassembled and installed into the custom engine bay. Again, it's all smooth metal work.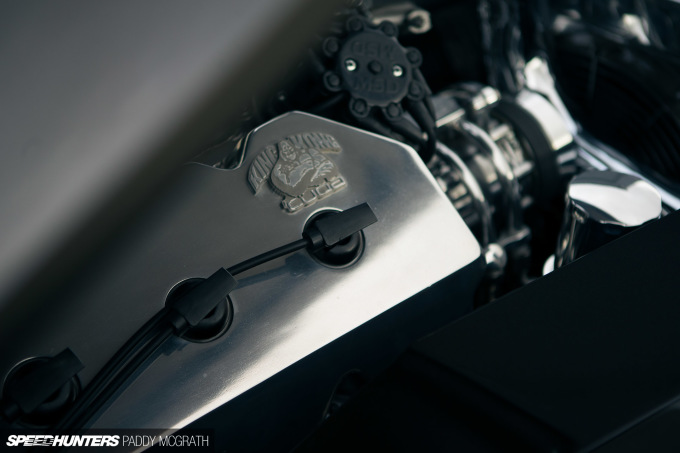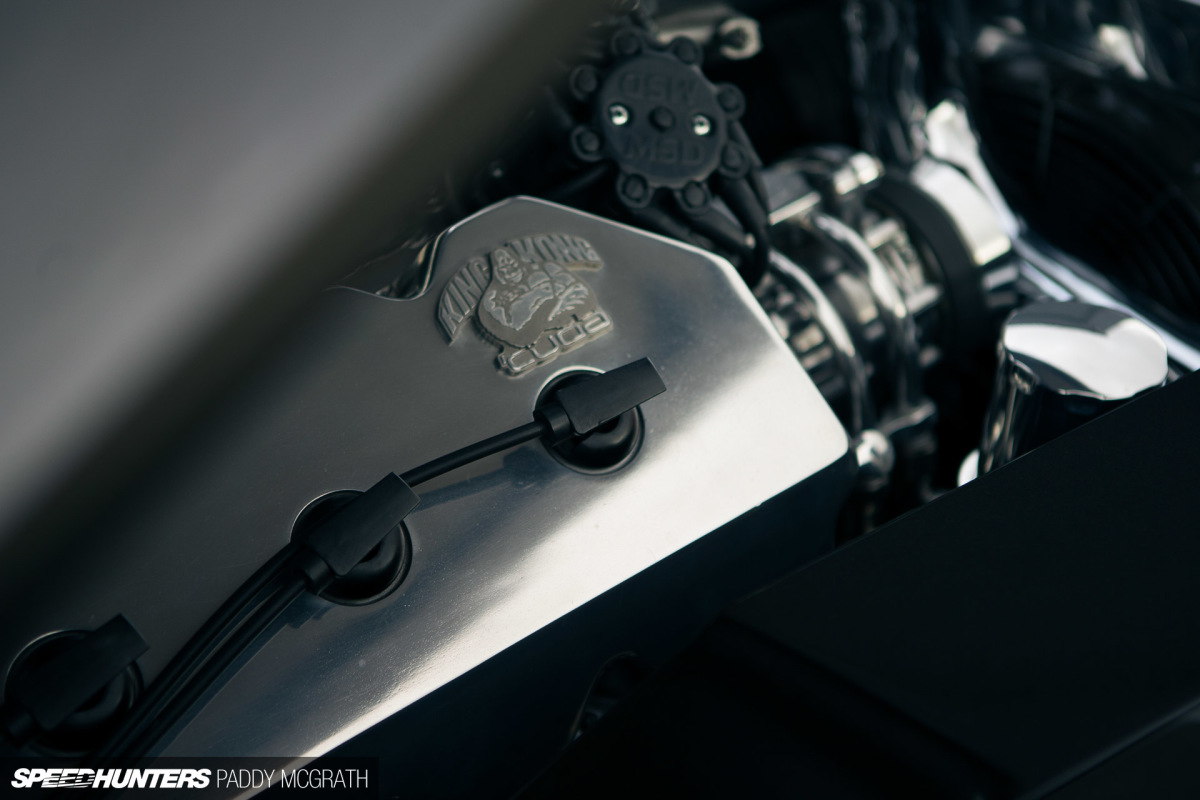 The custom logos, designed by Chris, were created on a CNC machine.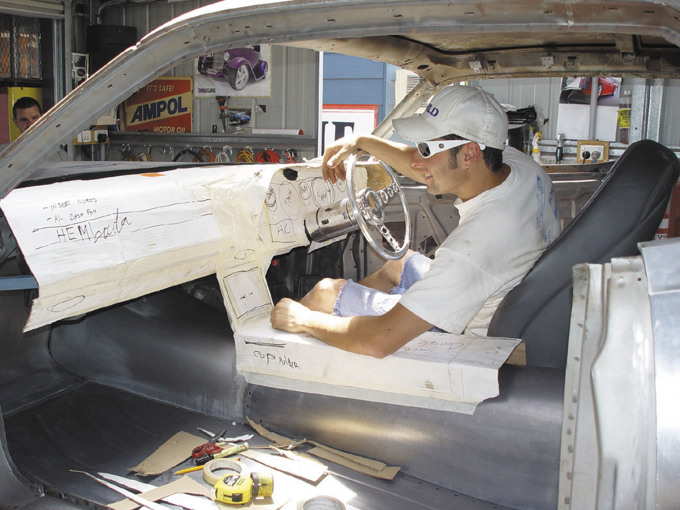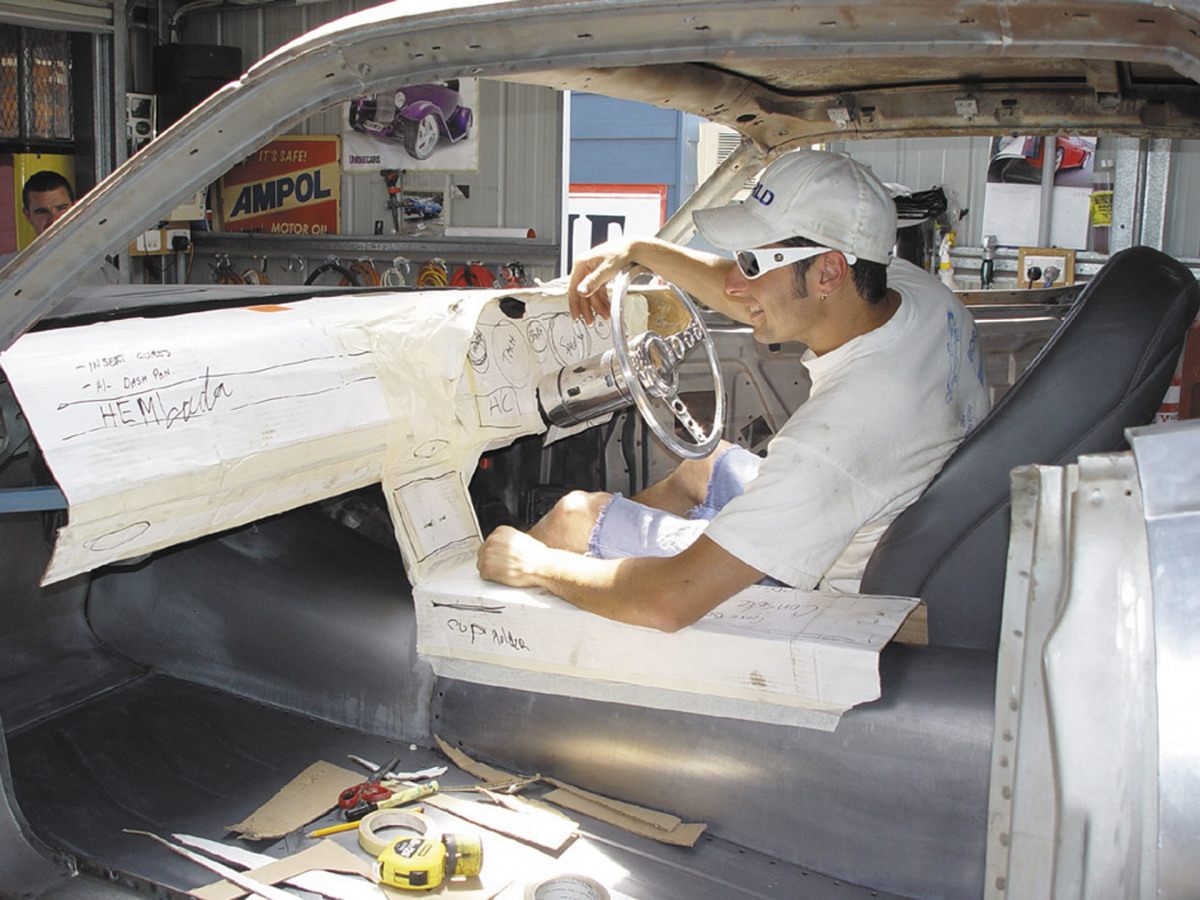 When I thought it couldn't get any better, Chris pointed out that the car had been converted to right-hand drive, which in itself was obvious enough. What I didn't account for was Chris designing the entire dashboard in cardboard before being made in metal.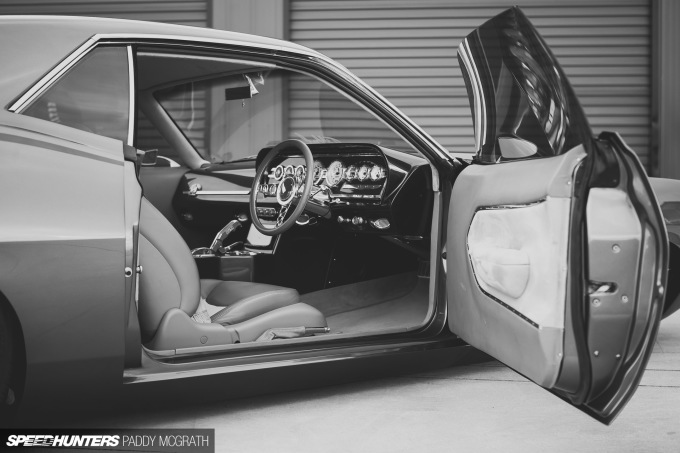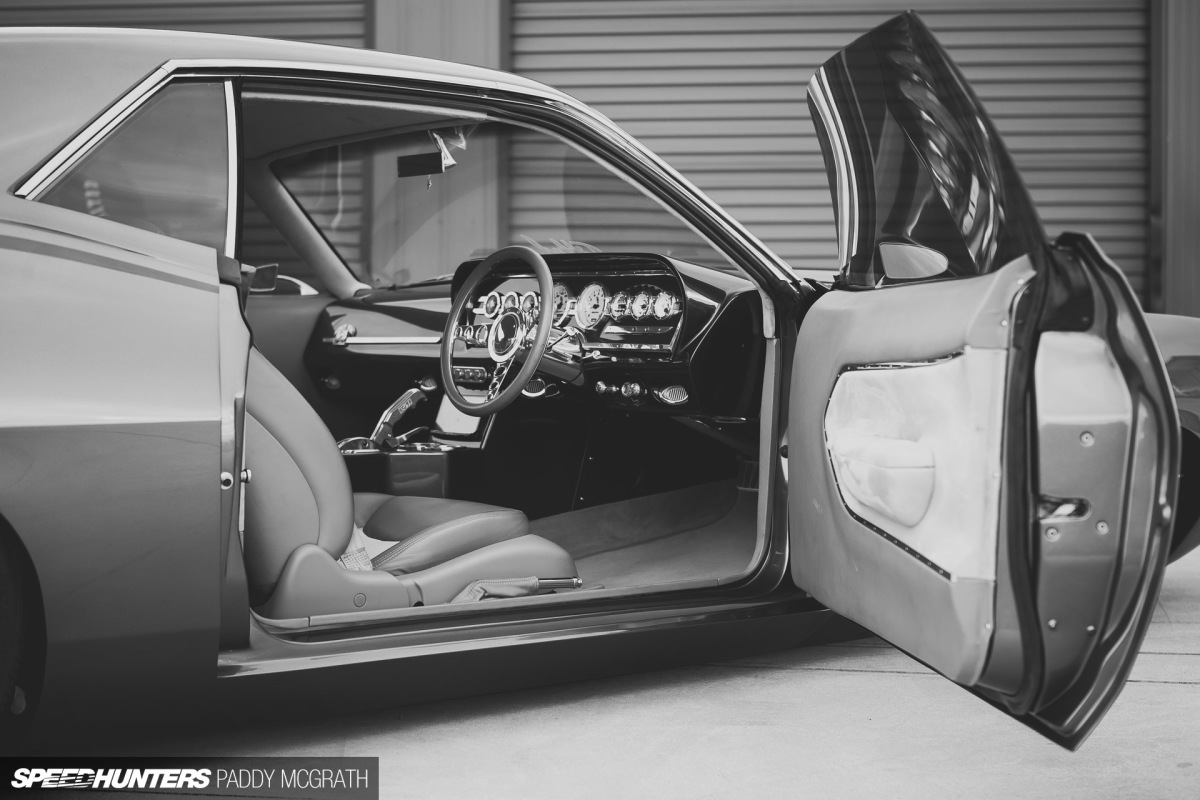 The result, as you can probably see, is astounding.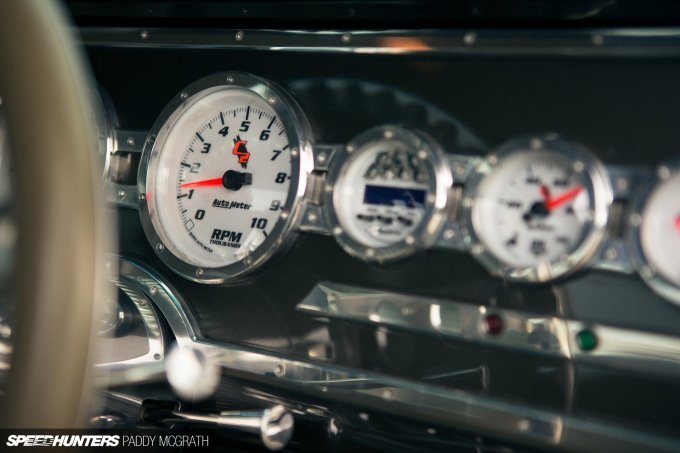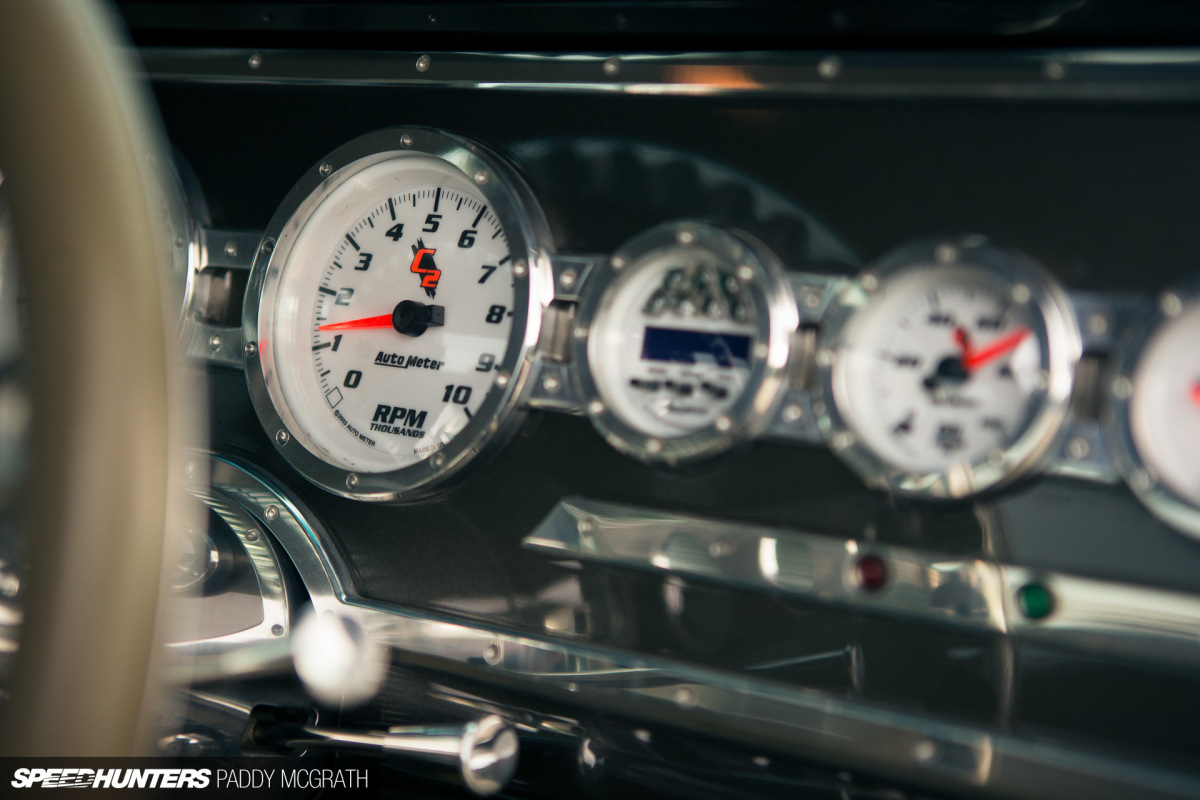 The gauge cluster was again designed by Chris and CNC'd by local company Dragway. The Auto Meter C2 gauges had their bezels removed and were fitted with curved glass. I think any one of us would be proud to have just one of these details or custom fabrication pieces on our cars, but Kong is composed entirely of them. I'll stick a quid in the cliché jar, but I think I'm justified in describing this as a proper work of art.
Let Him Roar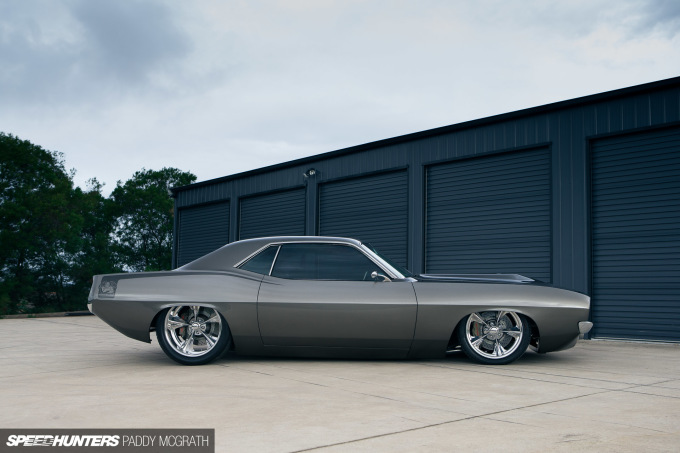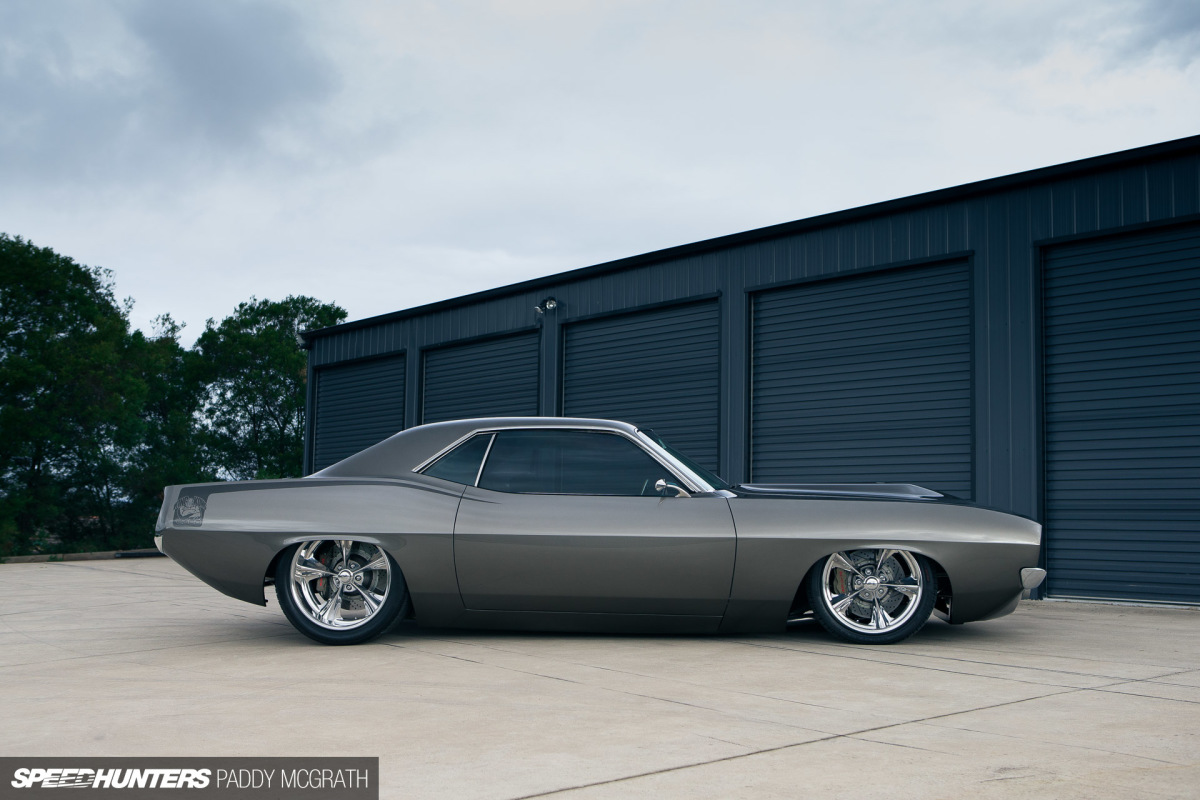 The car was sold after it was finished, but after a few years it eventually ended up in Chris' hands again at his own Outlaw Rod Shop where he spent a year fully rebuilding the car to make sure it was perfect. It was repainted at this time too, going slightly darker with a two-tone finish. Half way through this rebuild, Chris was given the opportunity by new its new owner, Greg Holmes, to buy into a half-share of the car and this wasn't an opportunity he was willing to let slip by.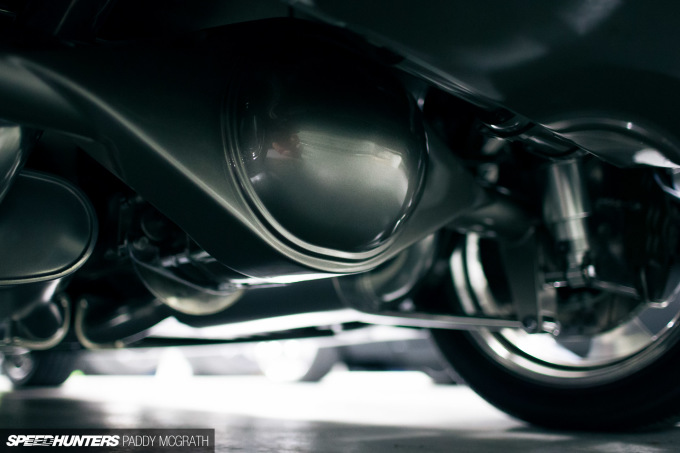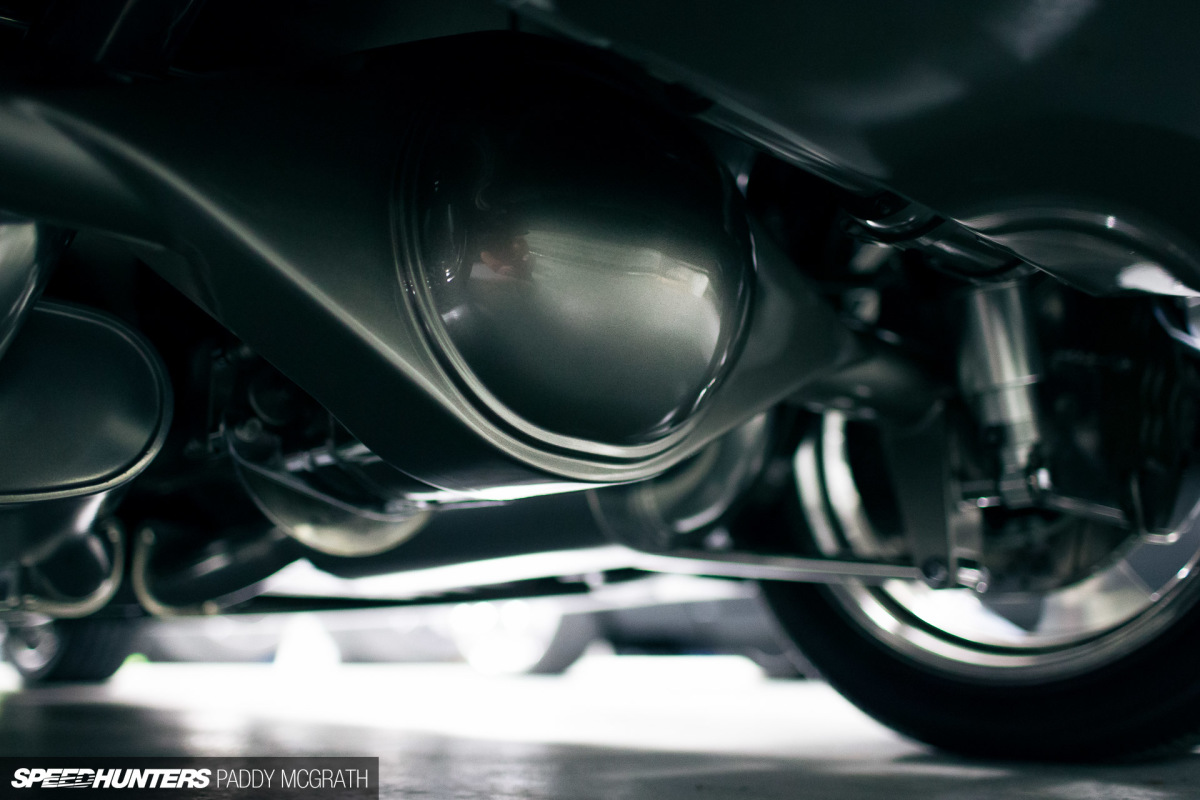 Underneath, the car is every bit as impressive as you would hope for.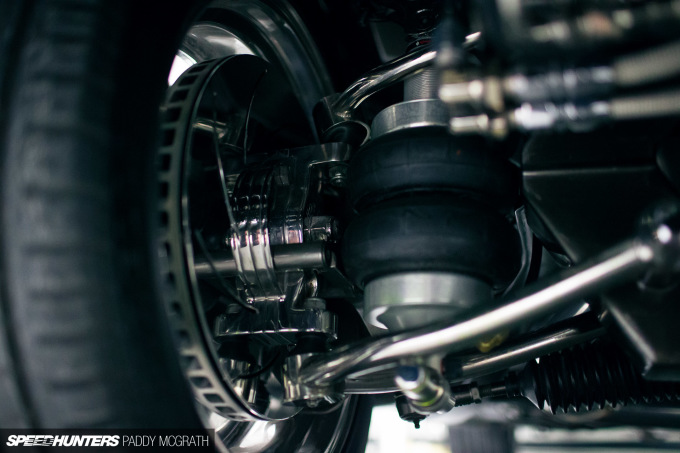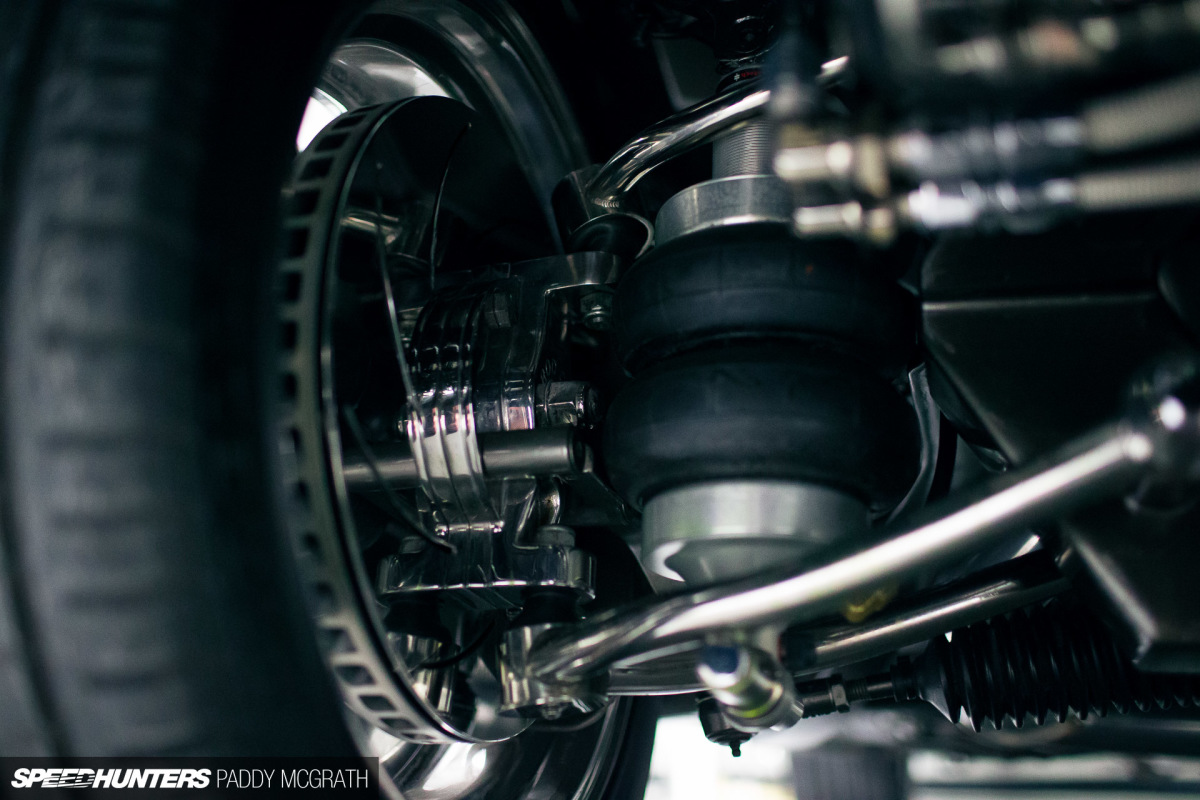 Every component is either polished or colour-coded to the rest of the car; it really is something else. It's probably made all the more impressive by the fact that it does get driven on the road, although the air ride system makes that a lot easier of a task.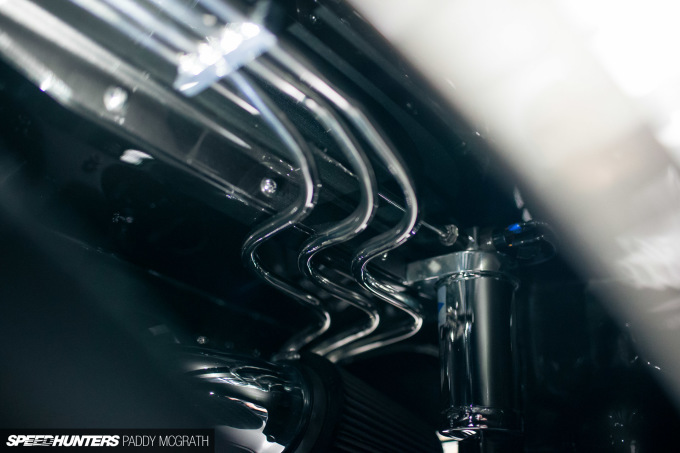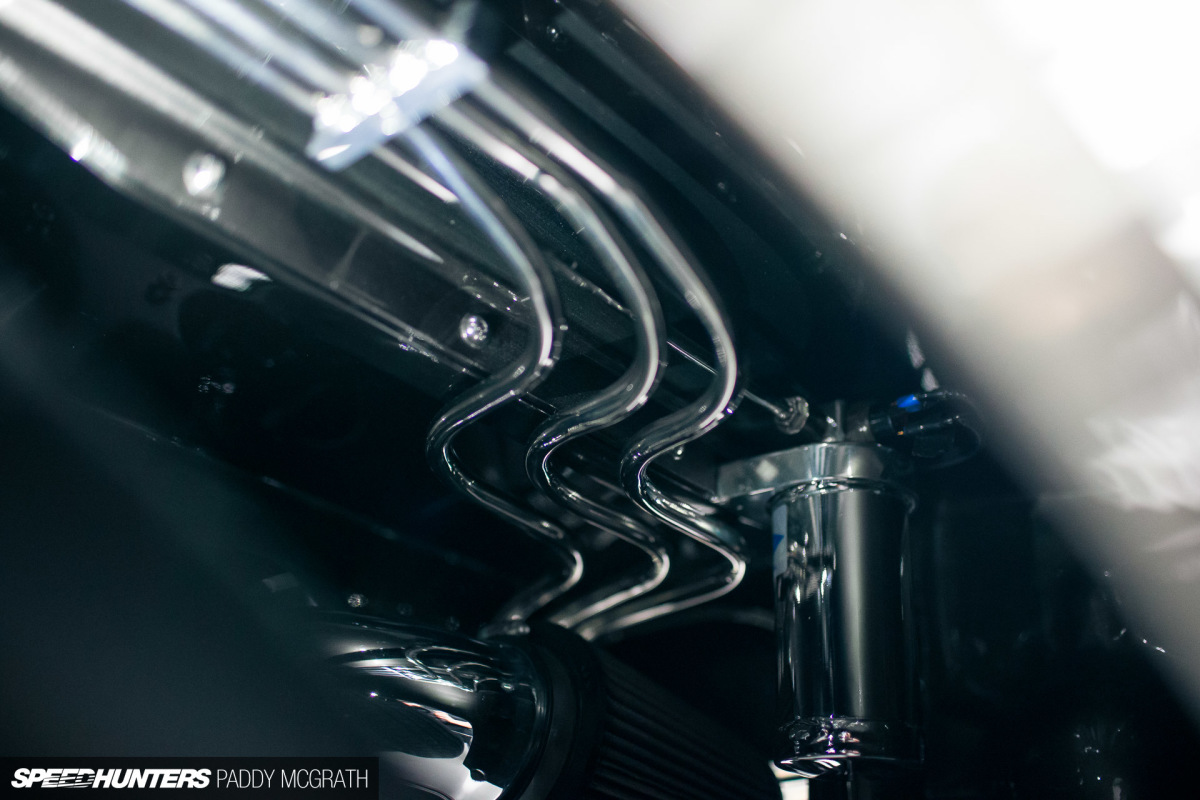 I could comfortably shoot this car every day for the next 12 months and still feel like I haven't done it justice. A glance under the front fenders revealed polished hard lines, neatly arranged but completely out of sight unless you look for them.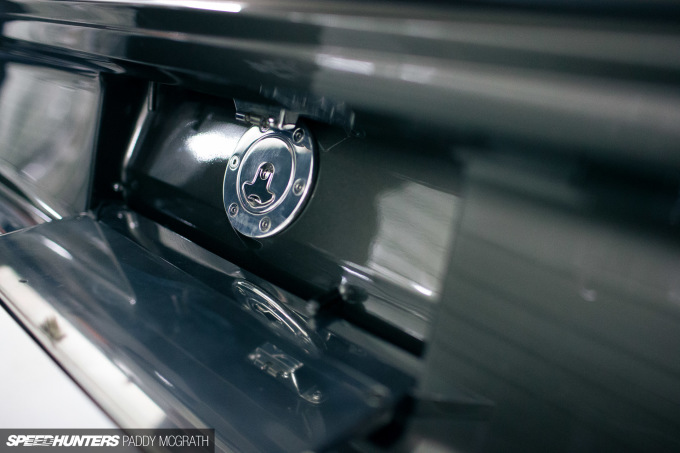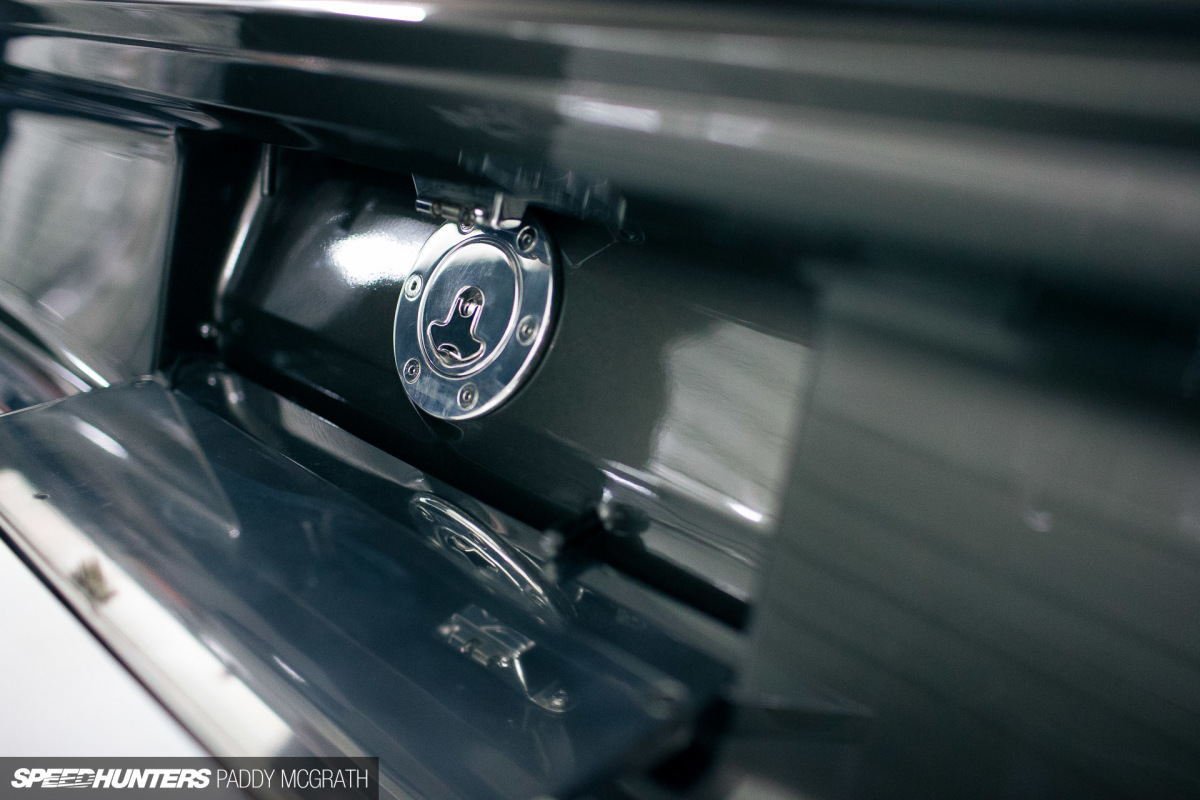 The fuel filler hides behind the bespoke license plate frame, which neatly folds down when required.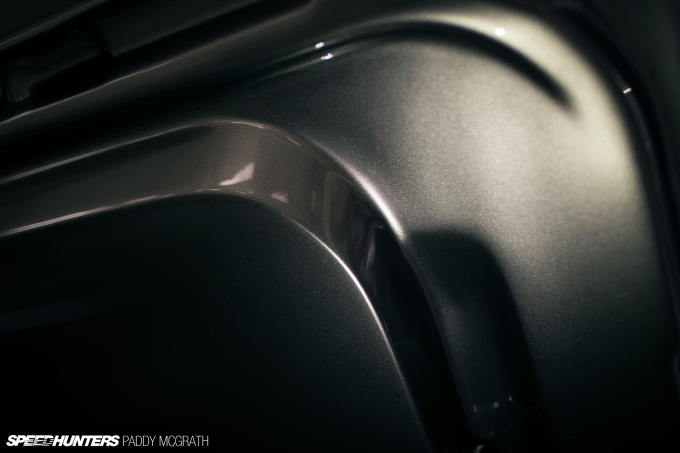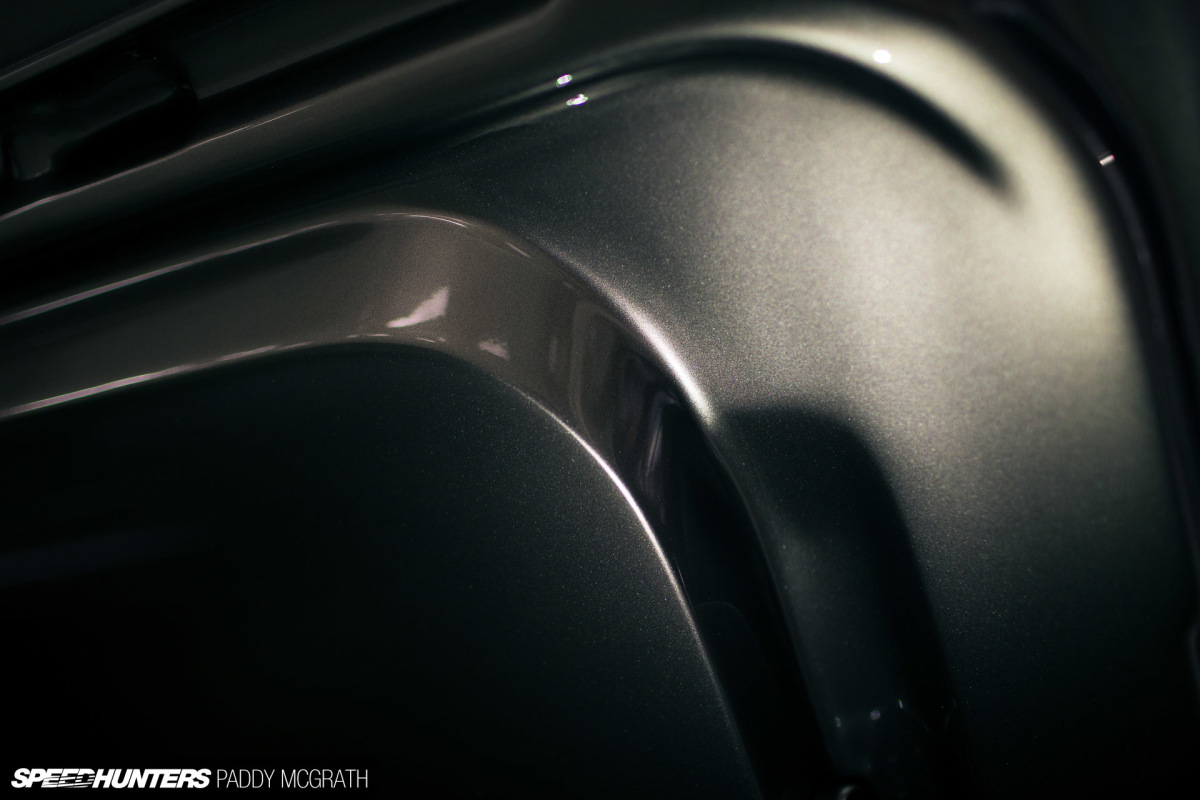 This is the paint and bodywork finish on the inside of the custom rear boot lid.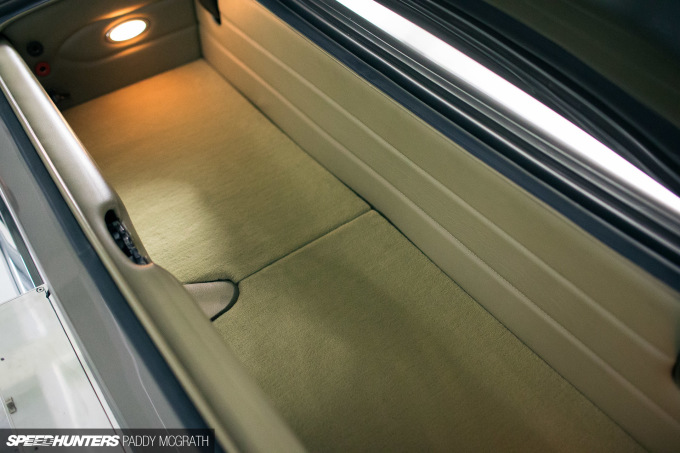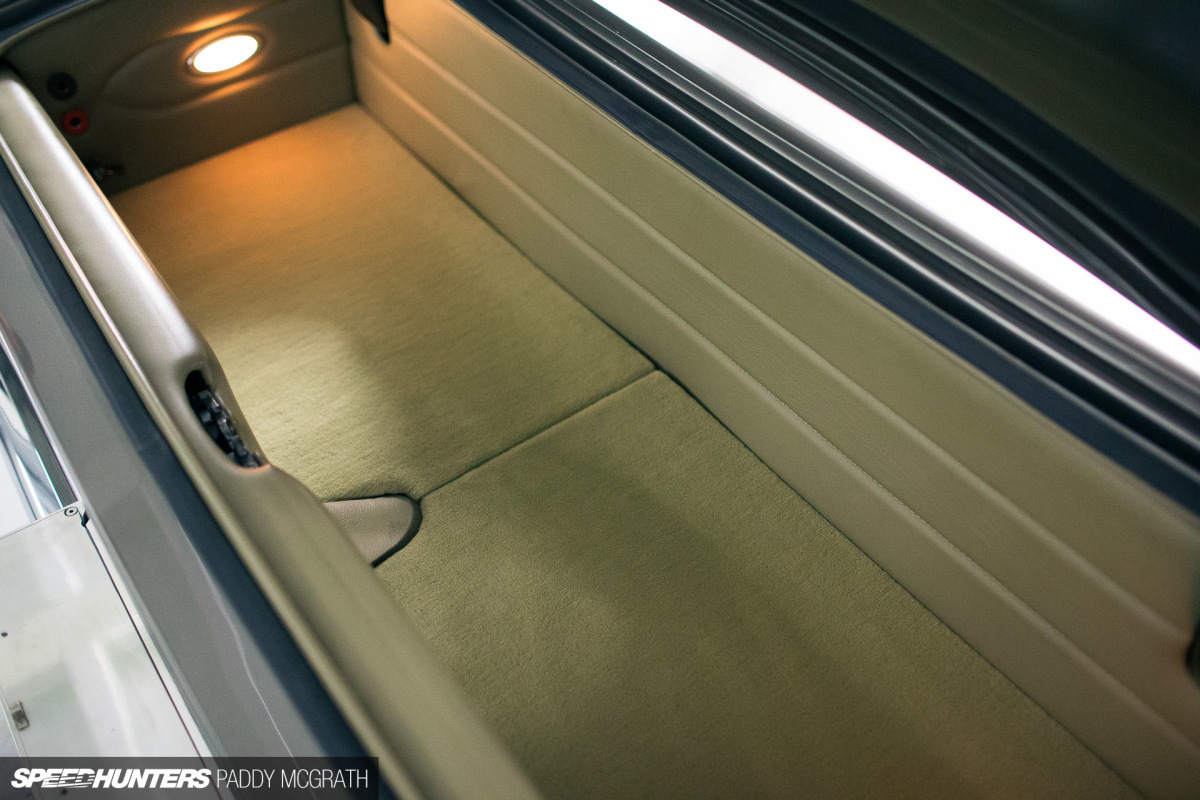 Inside the boot lid, the air install is completely hidden, with even the filler neck for the gas tank being trimmed in matching leather to suit its surroundings, before it feeds into a smoothed and colour-coded fuel tank underneath.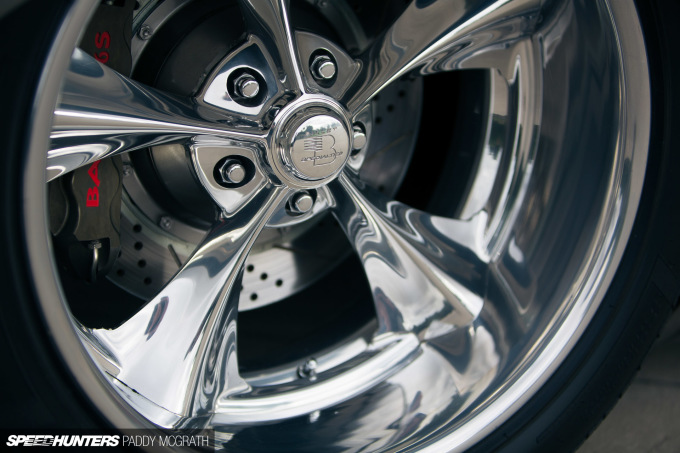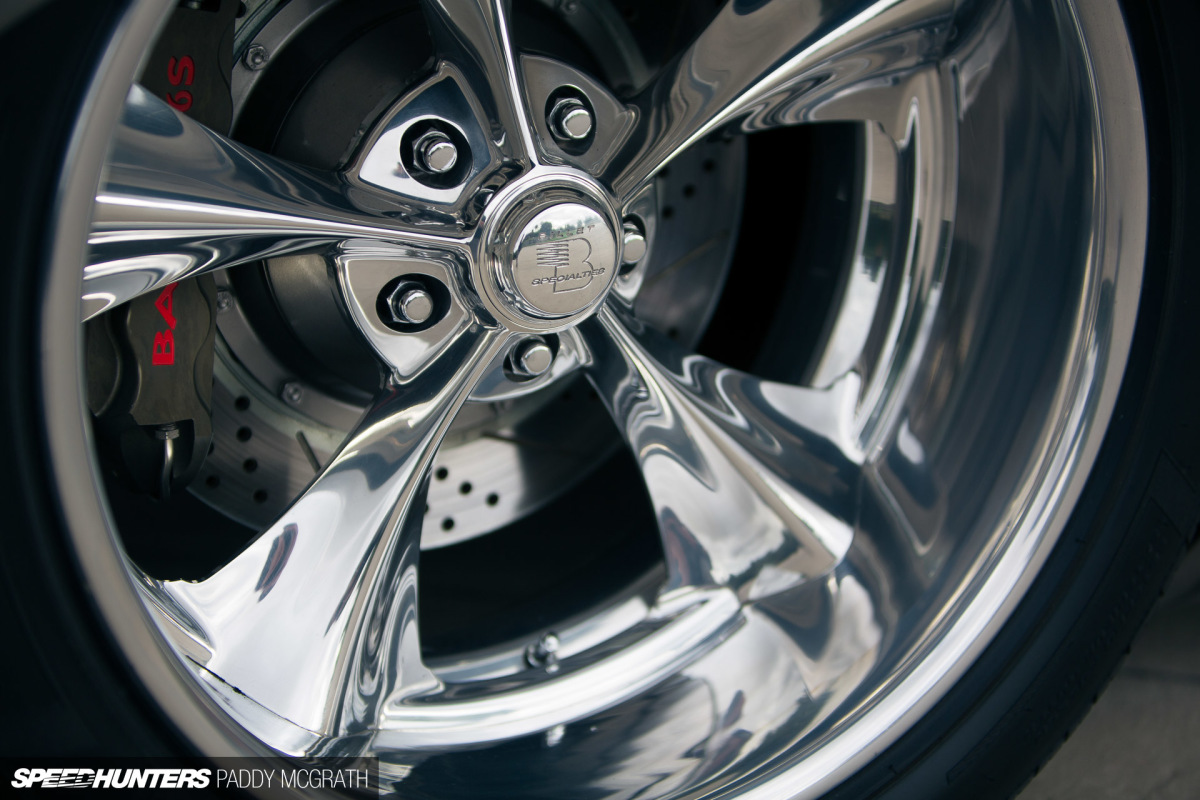 The polished Billet Specialities Stiletto wheels measure in at 20×10-inch at the rear and 18×7-inch at the front. Thanks to a combination of the custom bodywork and air suspension setup, the car can be driven at its lowest without fouling the body work and with a full range of steering lock. Behind the wheels are Baer 6-piston calipers with 14-inch discs.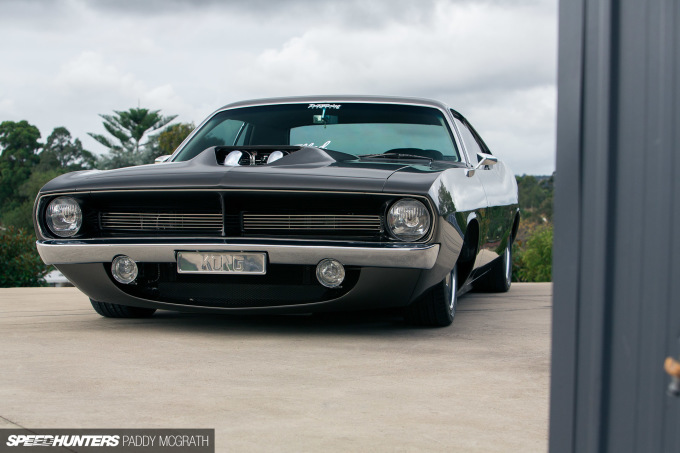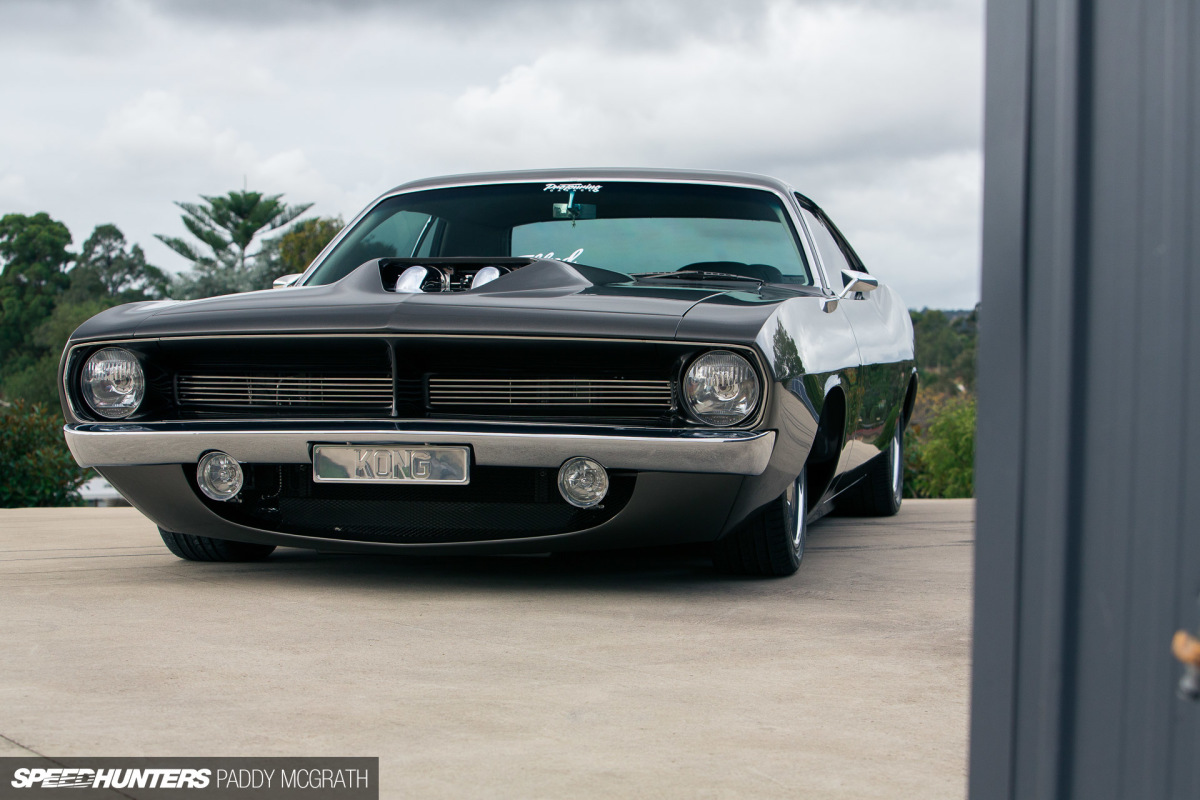 I believe this simply to be a car that transcends any particular scene or automotive subculture. Nobody says that you have to like everything we post here; far from it. We often challenge you with the unconventional to properly convey just how vast car culture is. What I will say though is that a car like this is a rare breed, and you quite simply just have to respect it.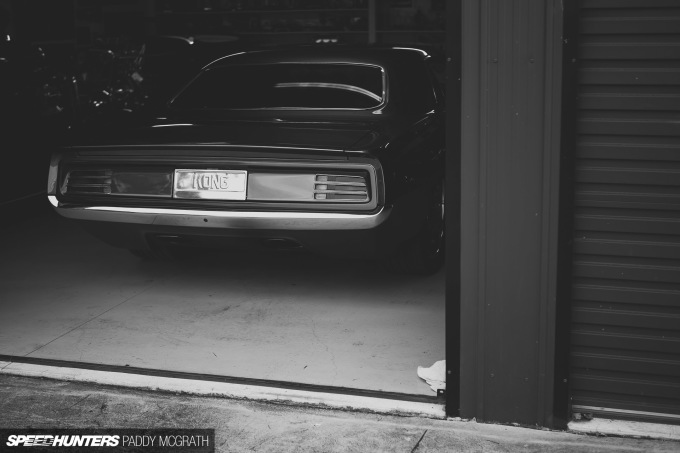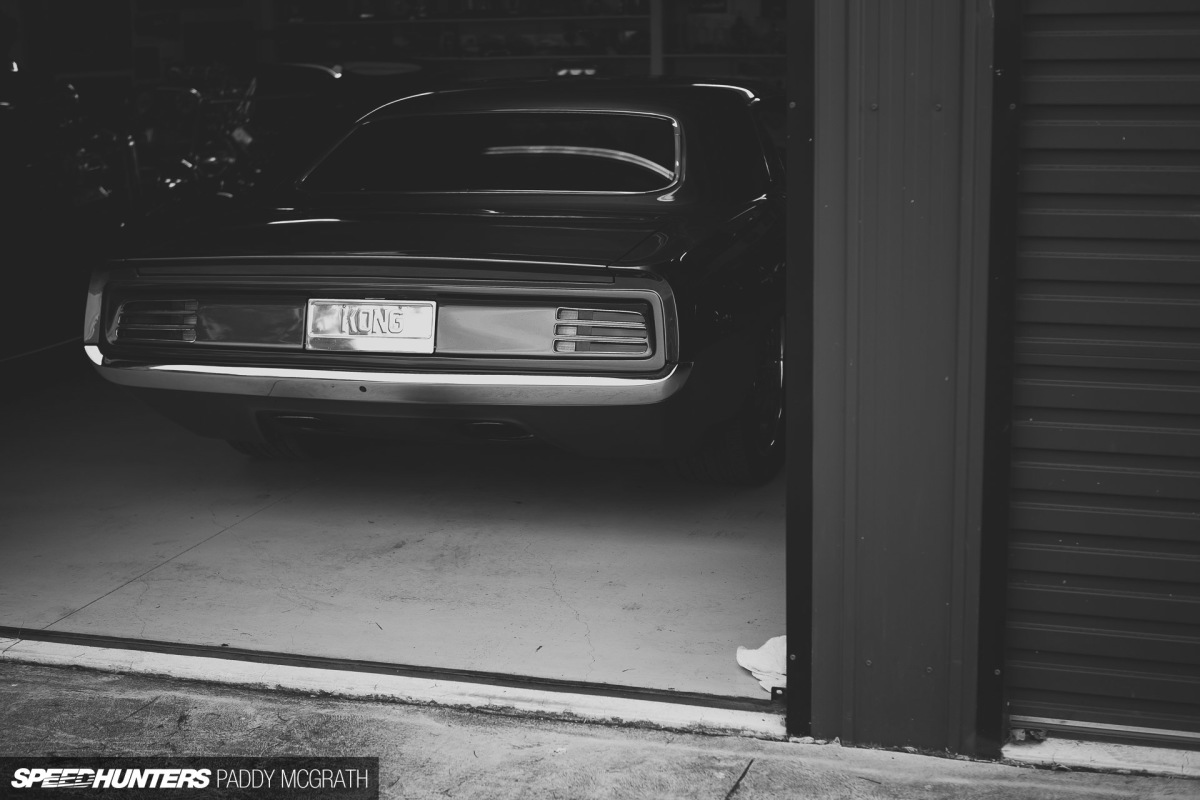 But it's so much more than just a car. I'm going to borrow Chris' words here, because he sums it up better than I ever could. "It's a metal sculpture that represents the quality, passion and dedication of all the craftsmen involved. It reflects a quest for perfection."
I only speak for myself, but if you gave me the choice of having the entirety of the Museé du Louvre to myself for the day, or being able to appreciate Kong undisturbed for the same amount of time, it's not even a choice I'd have to think about. I'd have a lawn chair set up inside Chris' garage before he'd even know it.
Paddy McGrath
Instagram: pmcgphotos
Twitter: pmcgphotos
paddy@speedhunters.com
Cutting Room Floor