Pro Touring Redefined
I'm just gonna go ahead and say it: this is one of the most impressive cars we've ever had the privilege of featuring on these pages.
Given the incredible machines we've featured over the years, that's quite a statement, but follow along and I think you'll agree.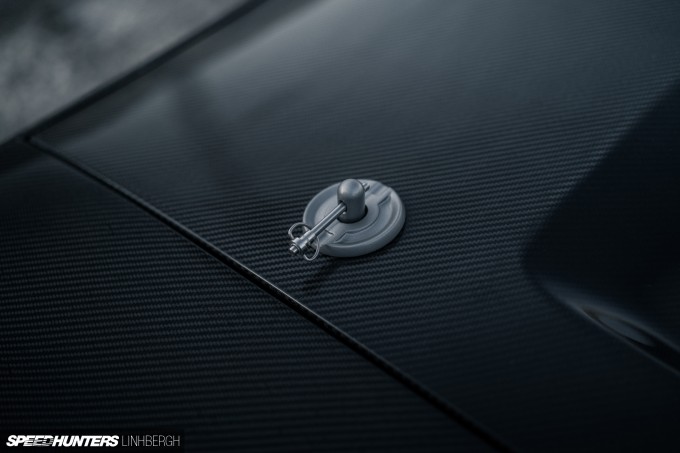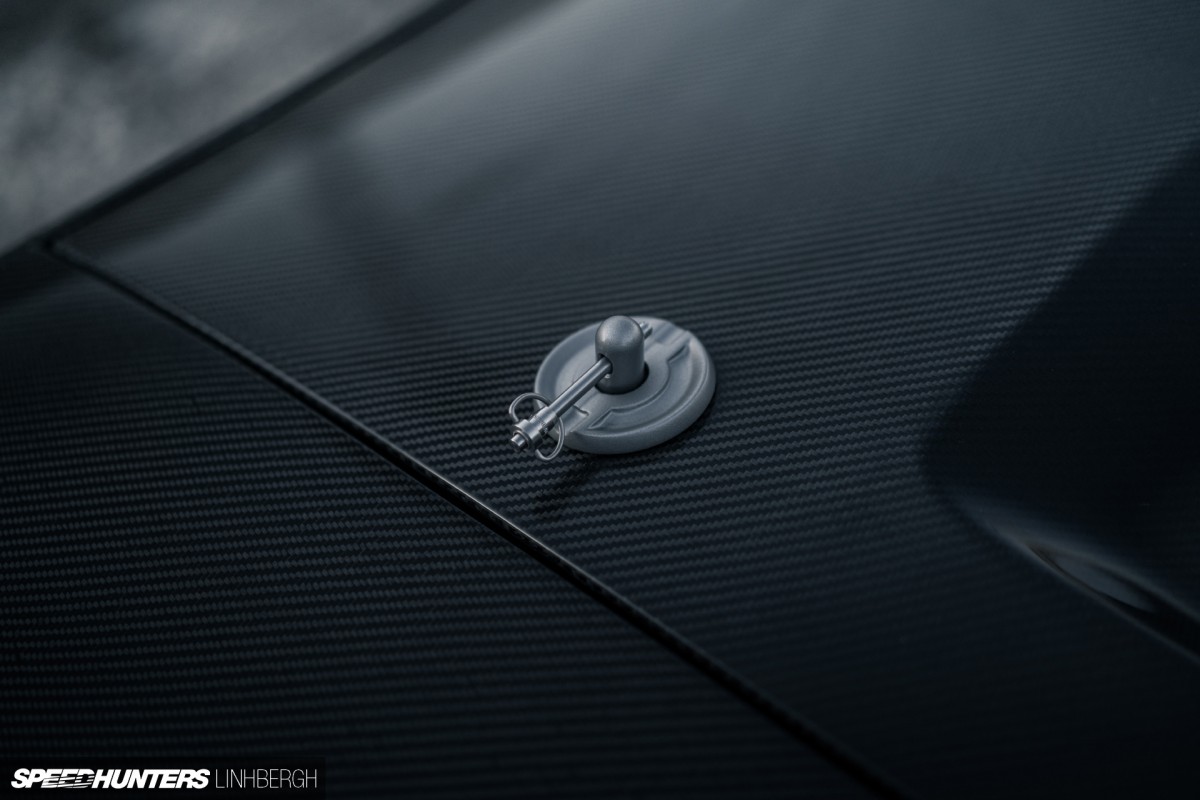 This one has all the qualities of a truly legendary machine. It's stunningly beautiful. It's ridiculously fast. It's got one of the most unique powerplants you'll ever see in an automobile, and it's attention to detail is unparalleled.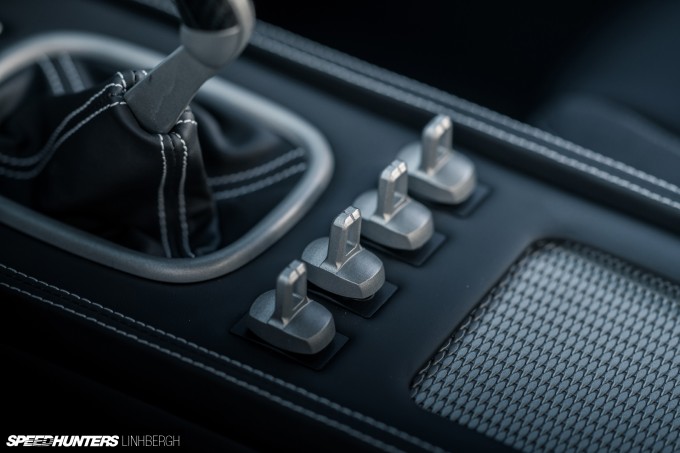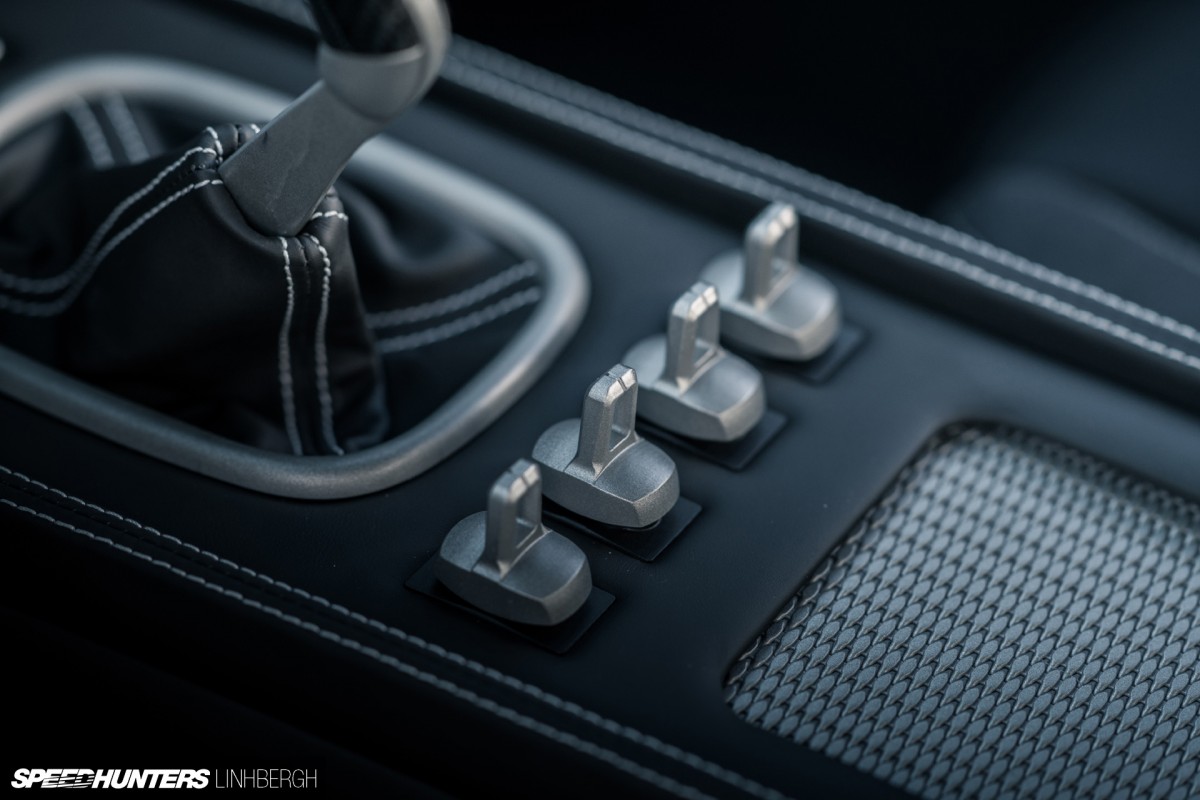 And all of that is made even more impressive by the fact that 45 years ago this thing rolled off a Dodge assembly line with thousands of others just like it. Like many amazing pro touring builds we've seen, it's gone from a mass-produced muscle machine to a bespoke masterpiece.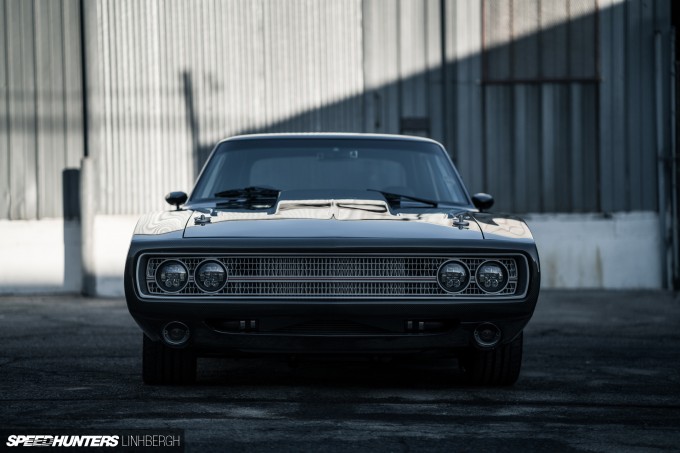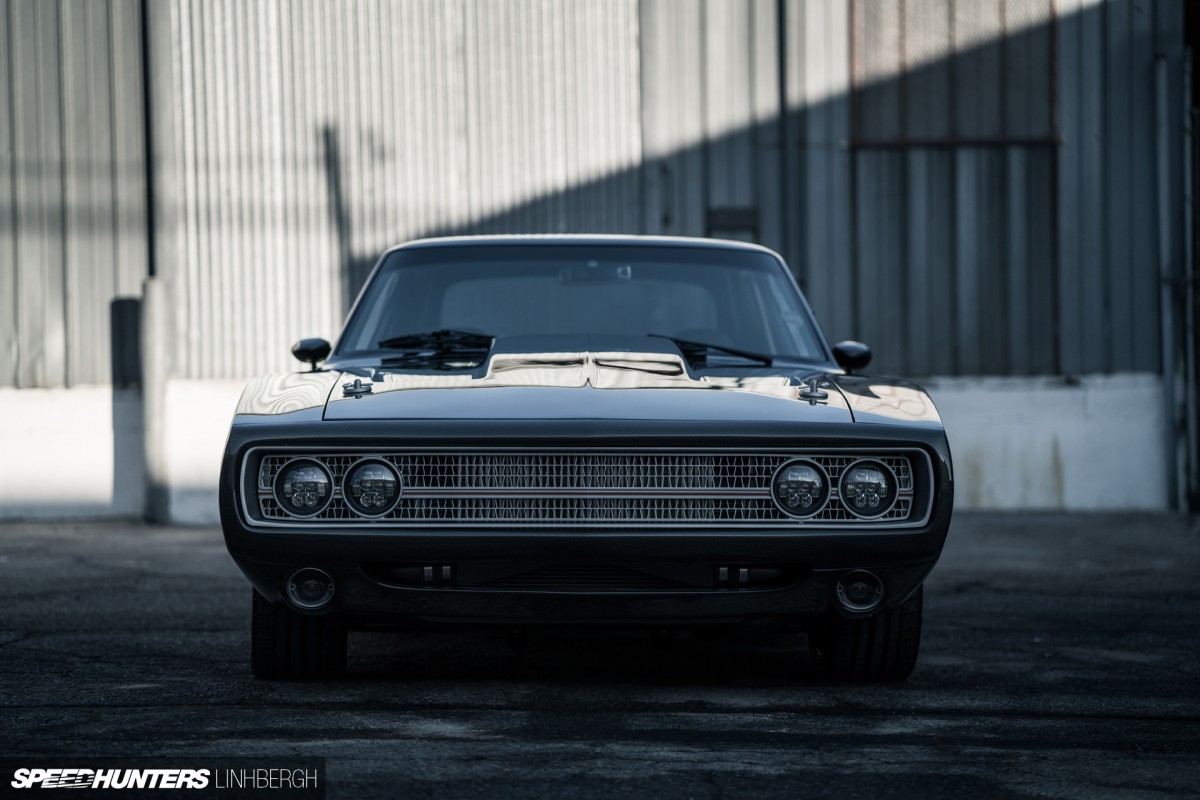 What you are looking at is a 1970 Dodge Charger known as Tantrum, and it's the work of an outfit called SpeedKore Performance out of Port Washington, Wisconsin. Haven't heard of them? After seeing this build, you probably won't forget them.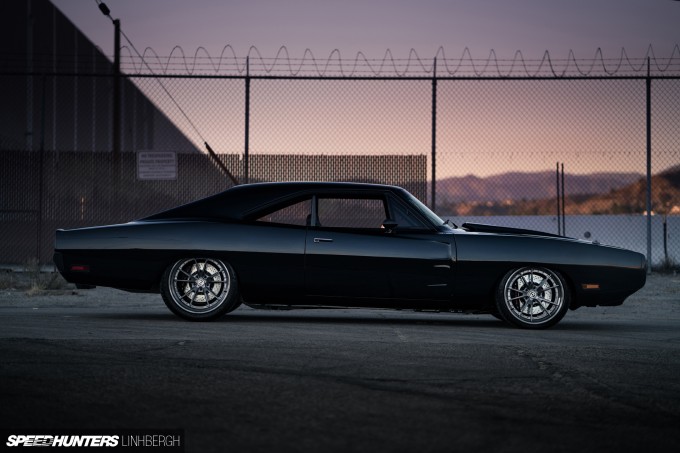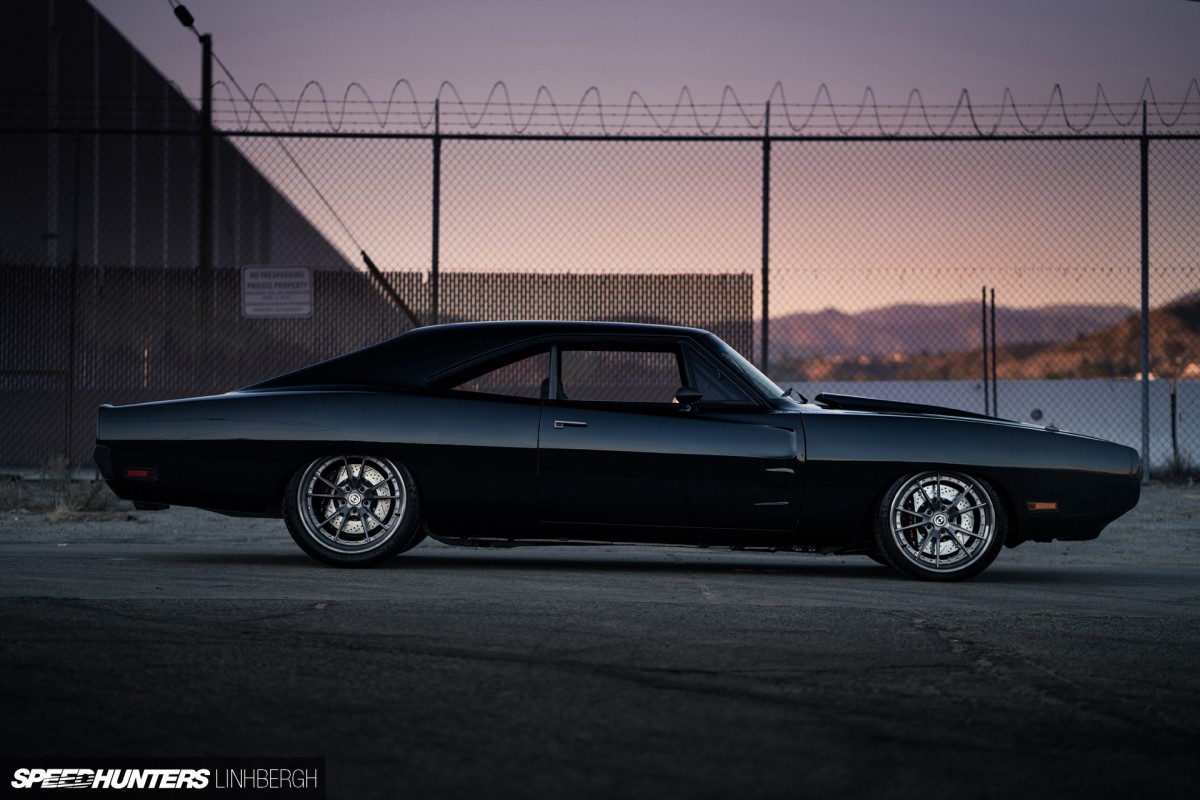 Despite this machine's exotic DNA, it's immediately recognizable as the same wedge-shaped vehicle immortalized on dirt roads by Bo and Luke Duke, and on the streets of LA by a certain Dominic Toretto.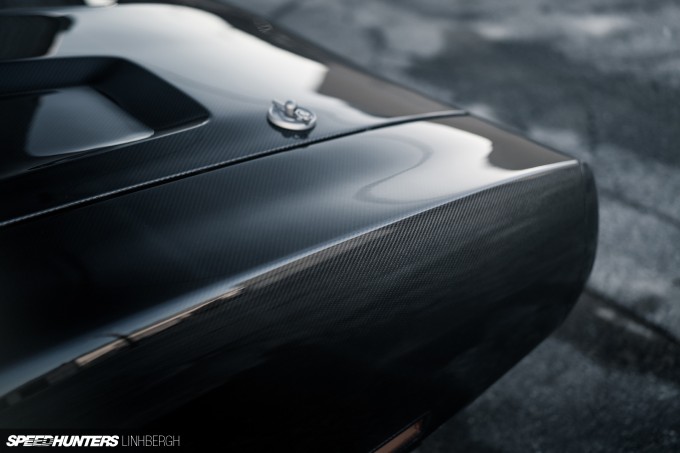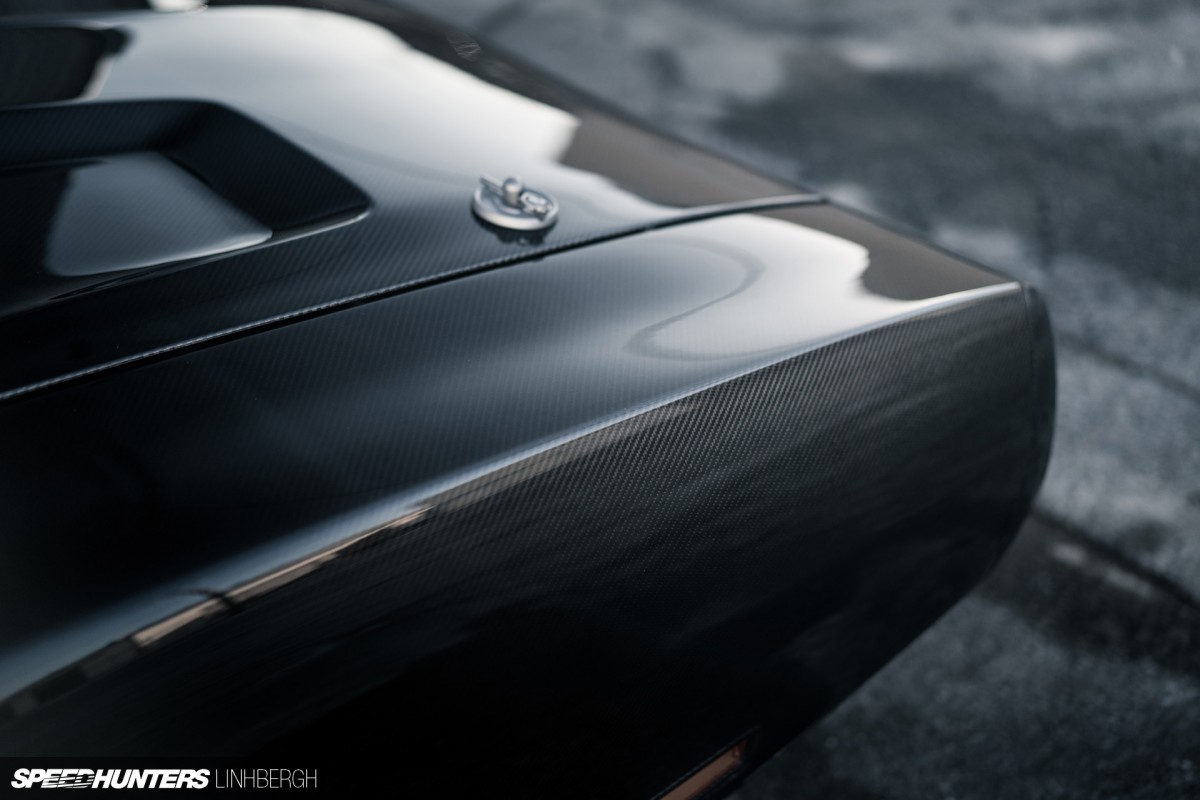 But this Dodge is nothing like the ones you grew up watching on the TV or cinema screen. That becomes apparent once you start seeing all the carbon fiber. As SpeedKore's David Salvaggio says, "carbon is not the future, it's the present." The material has been used liberally in the build, with the front fenders, hood, valances, bumpers and marker light assemblies all formed from pre-preg carbon.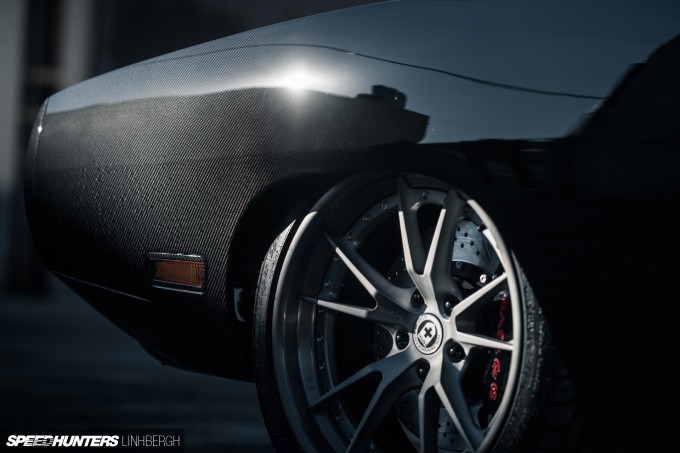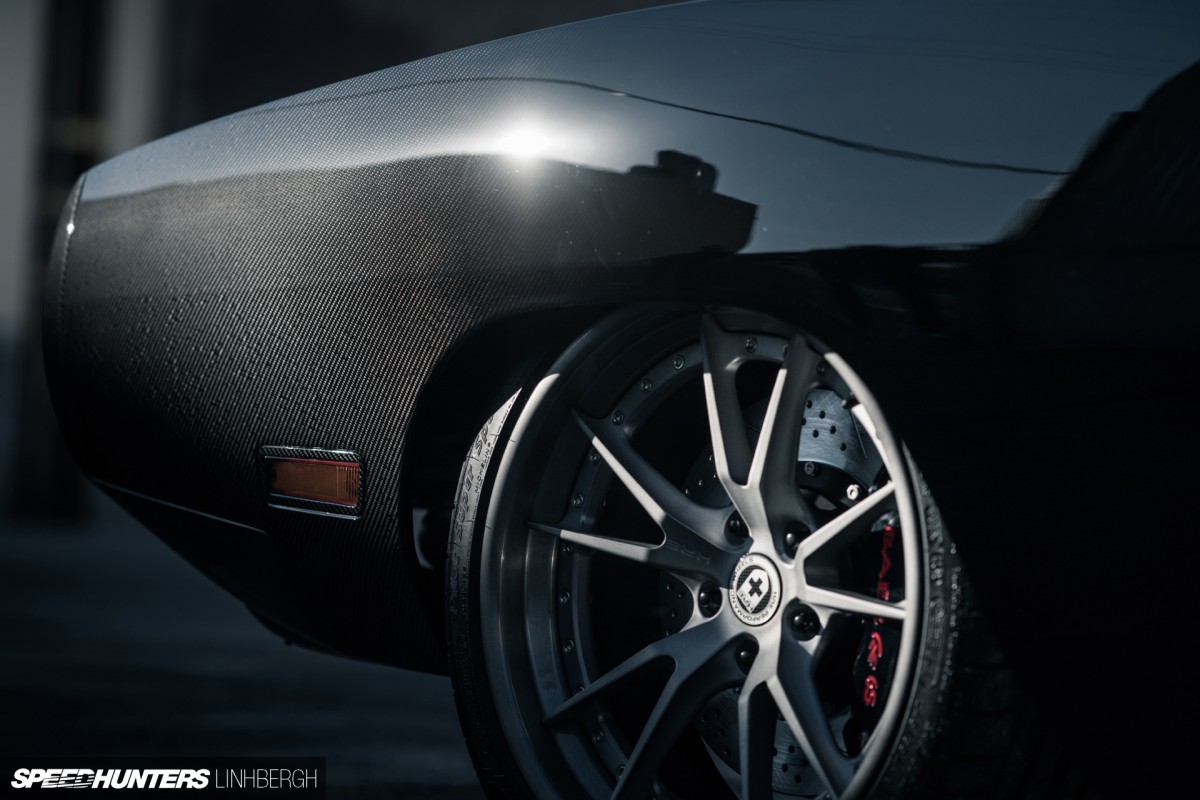 But rather than going in-your-face with the carbon fiber look, the guys have cleverly faded the raw weave into a stunning pure black PPG paint job. It's one of many very cool touches.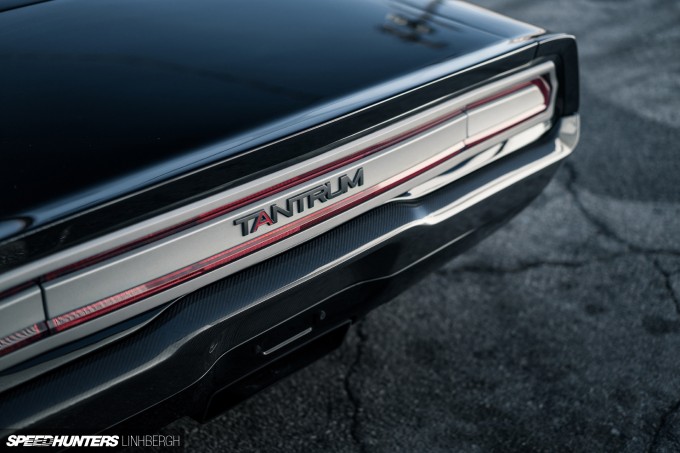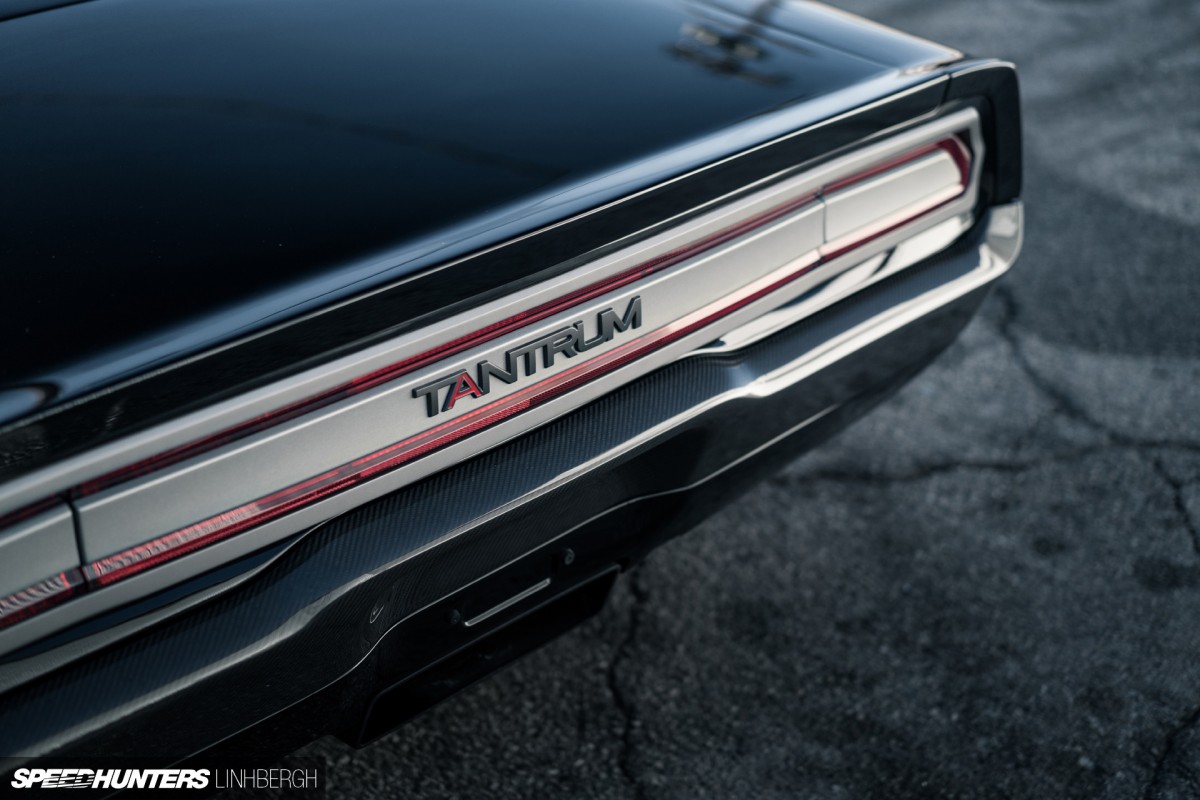 Along with copious amounts of carbon, the Dodge also features some very trick hand-crafted metal and aluminum bodywork. The tail panel, for example, was custom CNC'd and uses lights from a 2014 Challenger.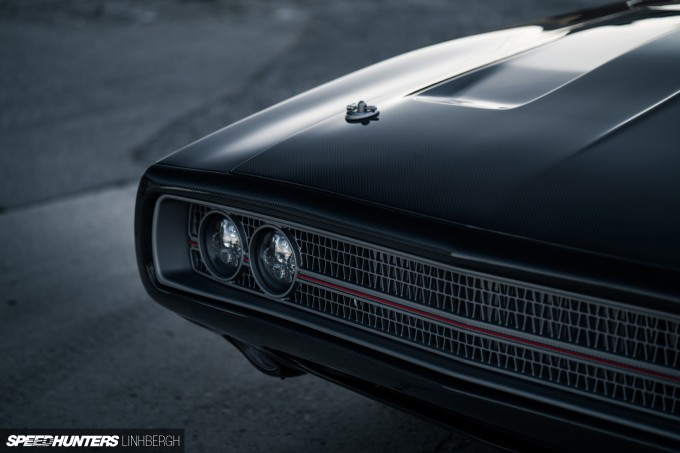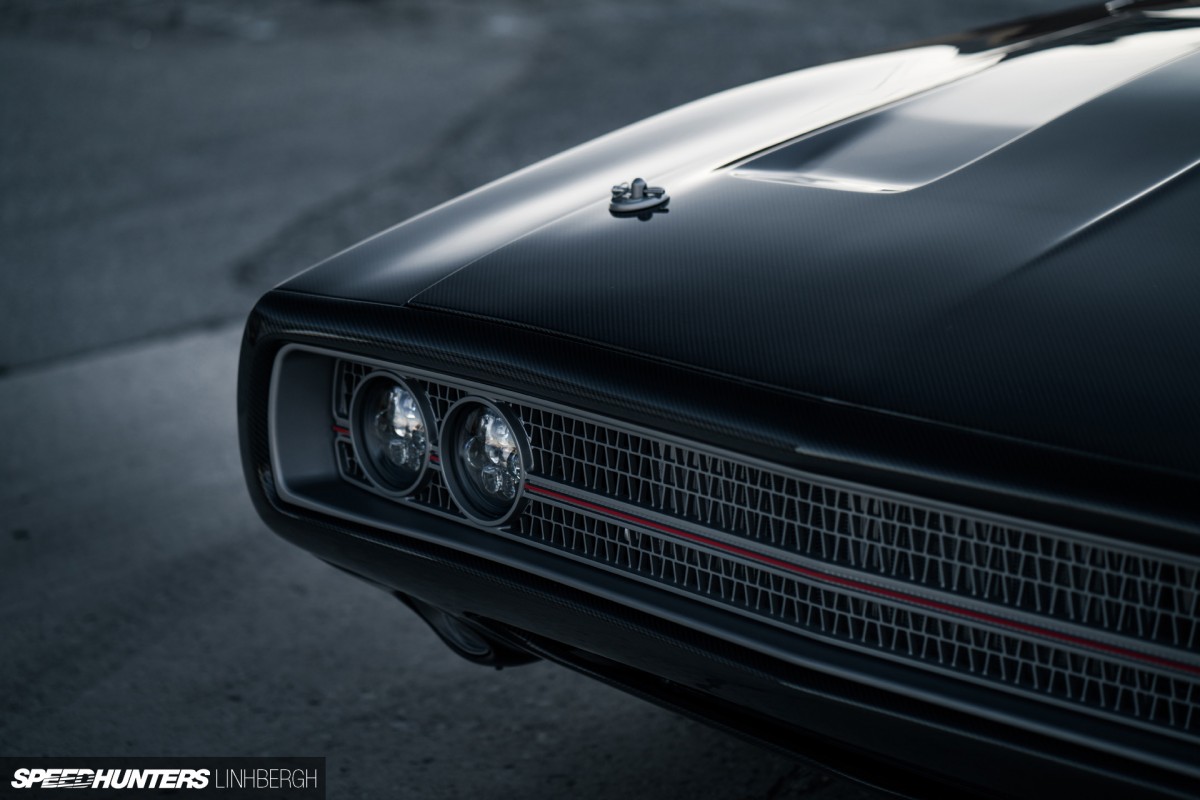 Up front you'll find a one-off custom grille that was milled from a 72-inch block of solid aluminum and then fitted with a set of custom projector headlights.
From Waves To Roads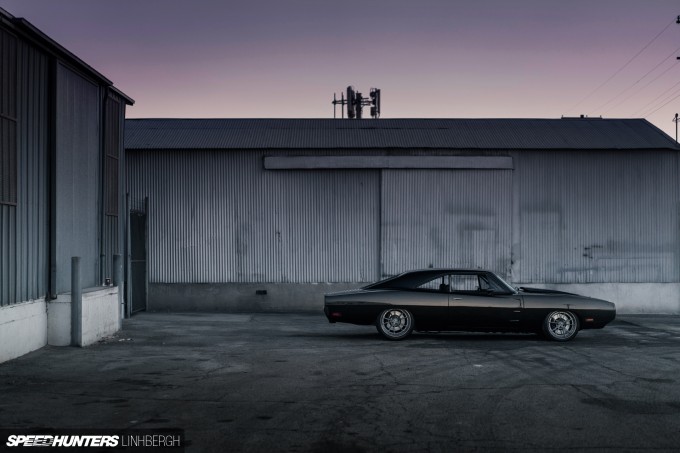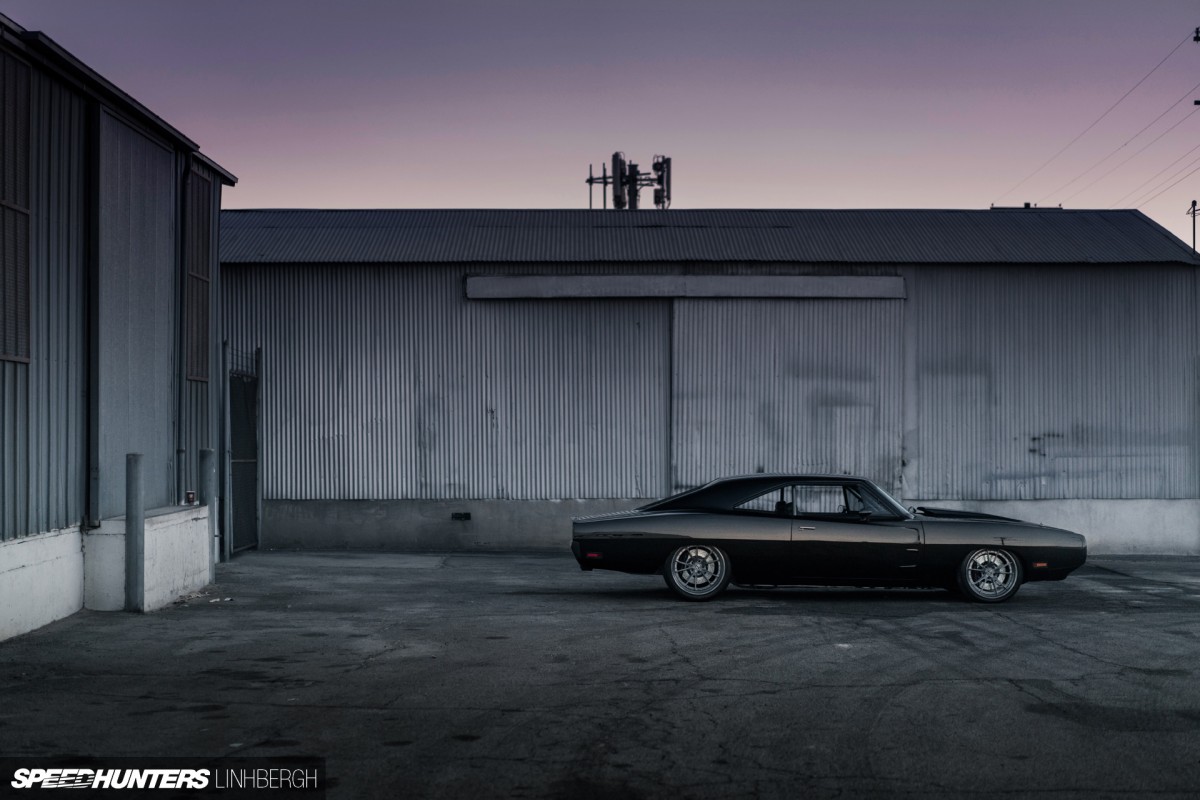 Engine-wise, there's a number of choices that would be considered well suited to this reborn Mopar. You could roll with a classic Hemi with a trick injection setup, or a modern Hemi – perhaps the blown version that powers the Hellcat. The Viper V10 is always on the table as well.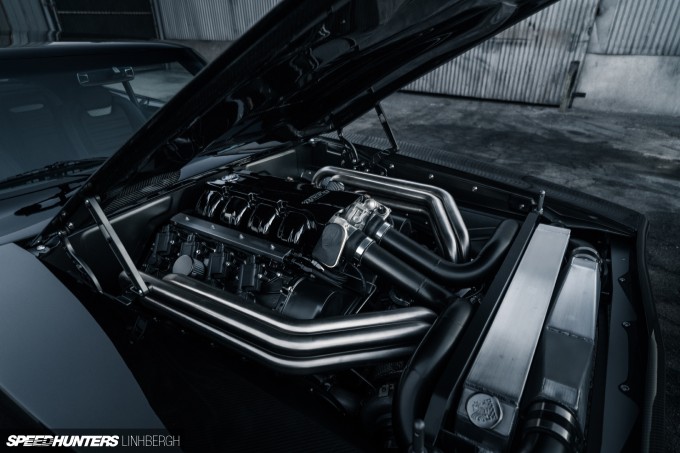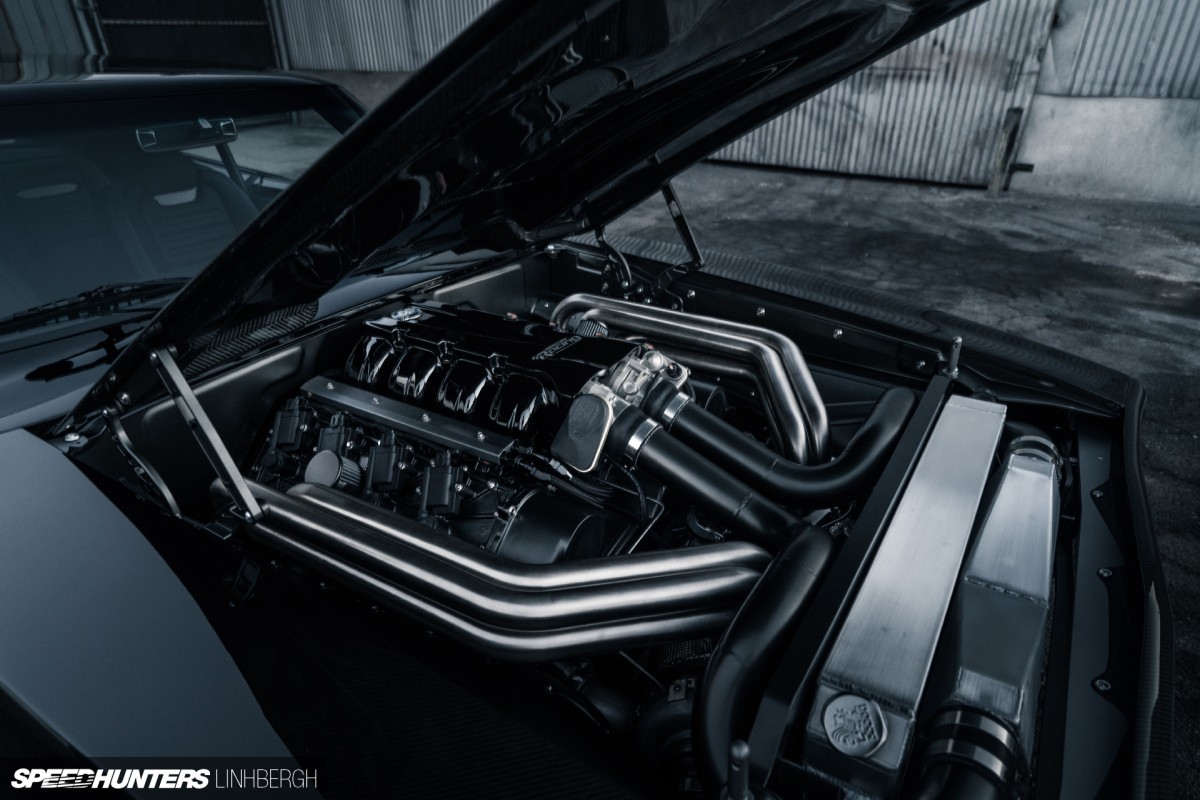 But the motor that powers Tantrum is unlike anything that's ever been seen in a Mopar muscle car – or any road-going automobile for that matter. This folks, is where things really start to get crazy.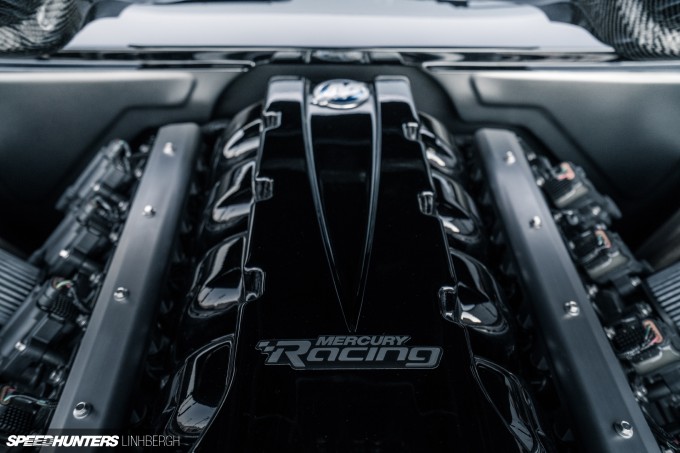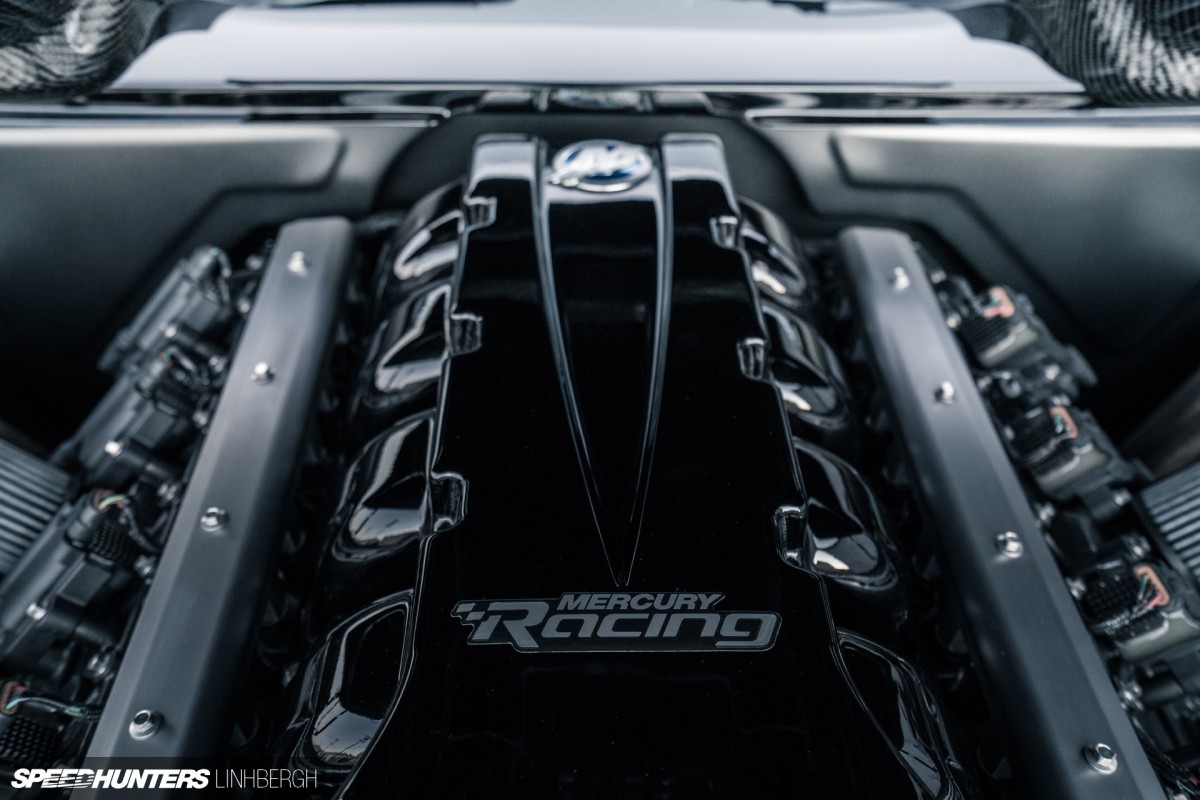 Beneath the hood sits a QC4V engine setup from Mercury Racing. Not Mercury as in the now-defunct Ford brand, but Mercury Marine – a company that's been powering watercraft of all types for over 75 years. Tantrum is the first application of a Mercury Marine engine into a street-going vehicle, but it's not the first time Mercury has lent its talents to the automotive world. Back in the '90s, the company actually handled production of the exotic LT5 V8 engine used in the Corvette ZR1.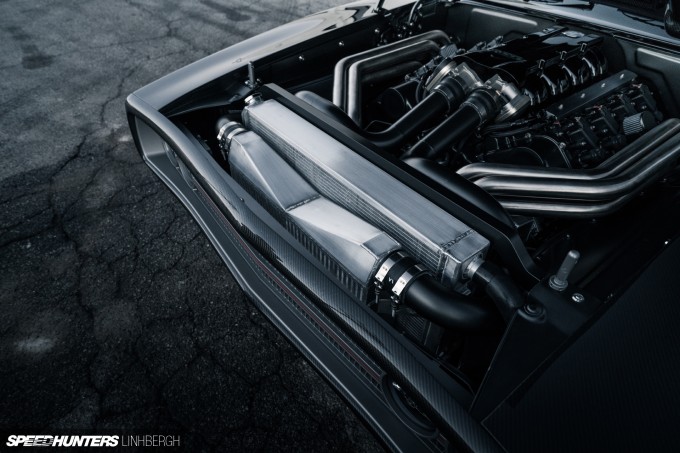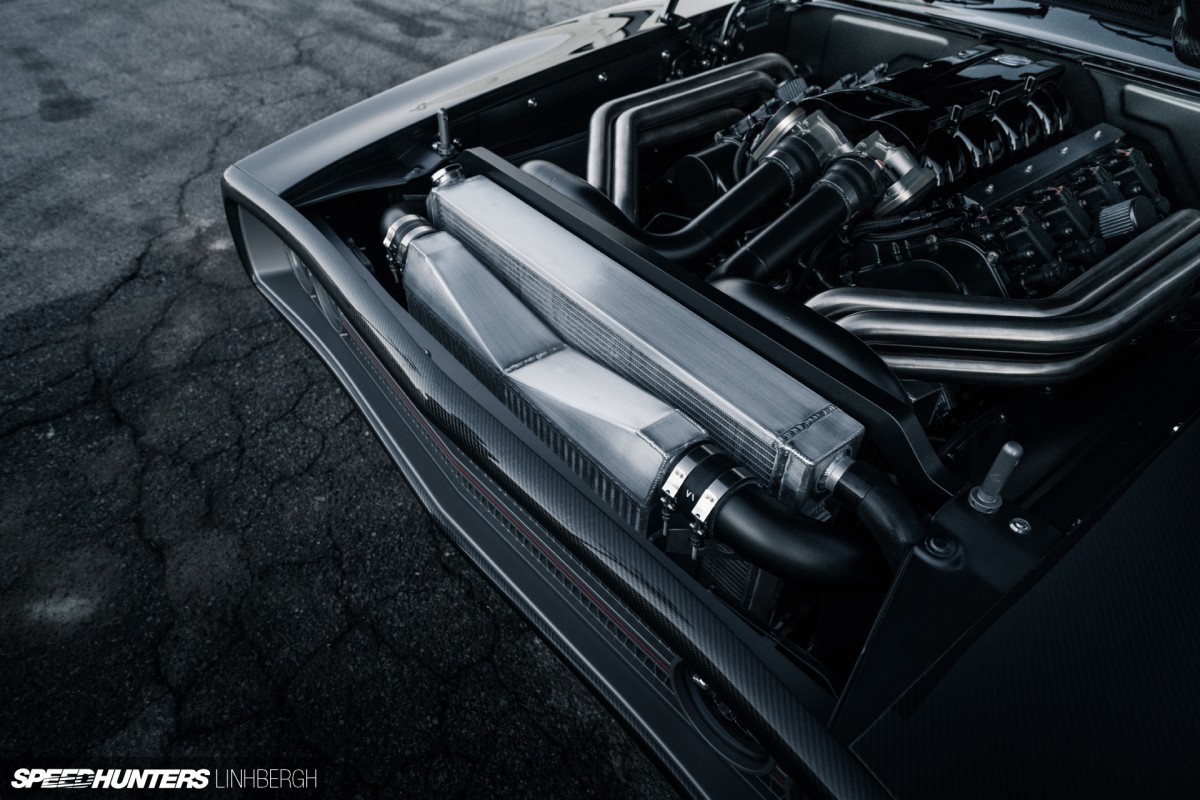 But the QC4V is an entirely different beast. It's a 90-degree double overhead cam V8 that displaces a whopping 9.0-liters, and it's fed by a pair of 94mm turbochargers. Right out of the box the setup is good for an astonishing 1,650 horsepower.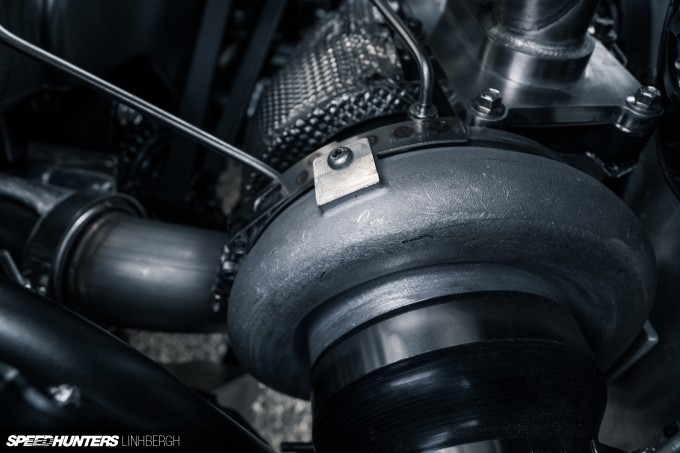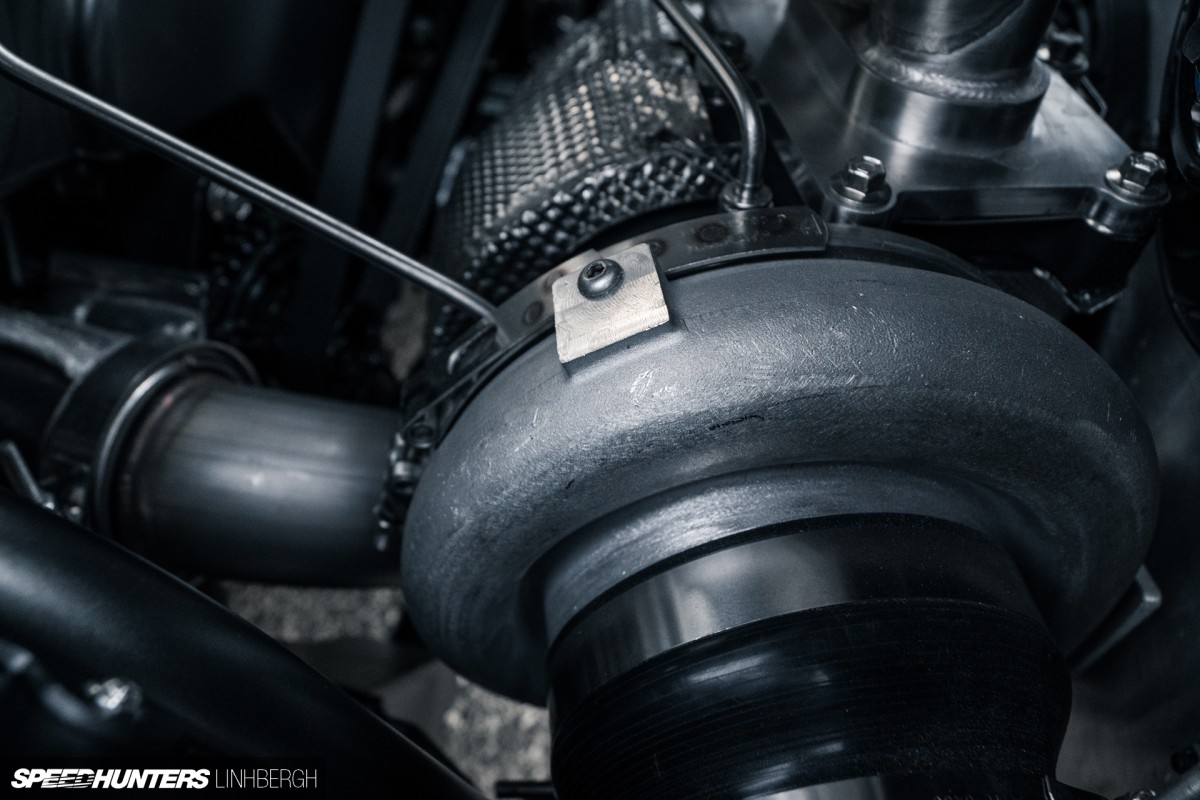 While the idea of using a marine-spec motor in a street car might sound strange, David suggests that it's actually right at home here. In fact, he says the stress the motor sees in a car is nothing compared to the abuse it gets under extreme throttling in and out of the water.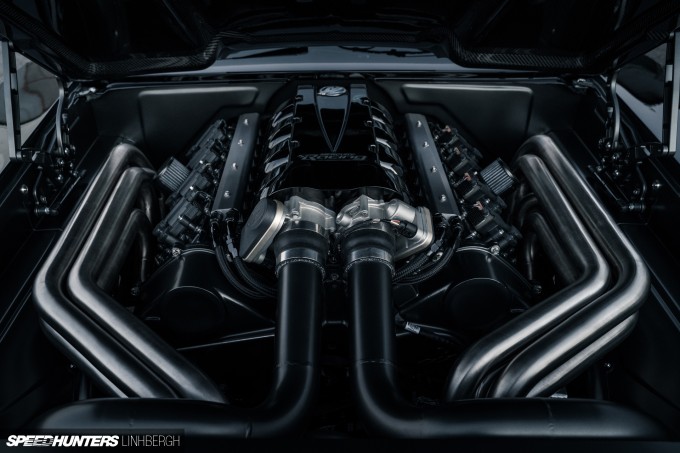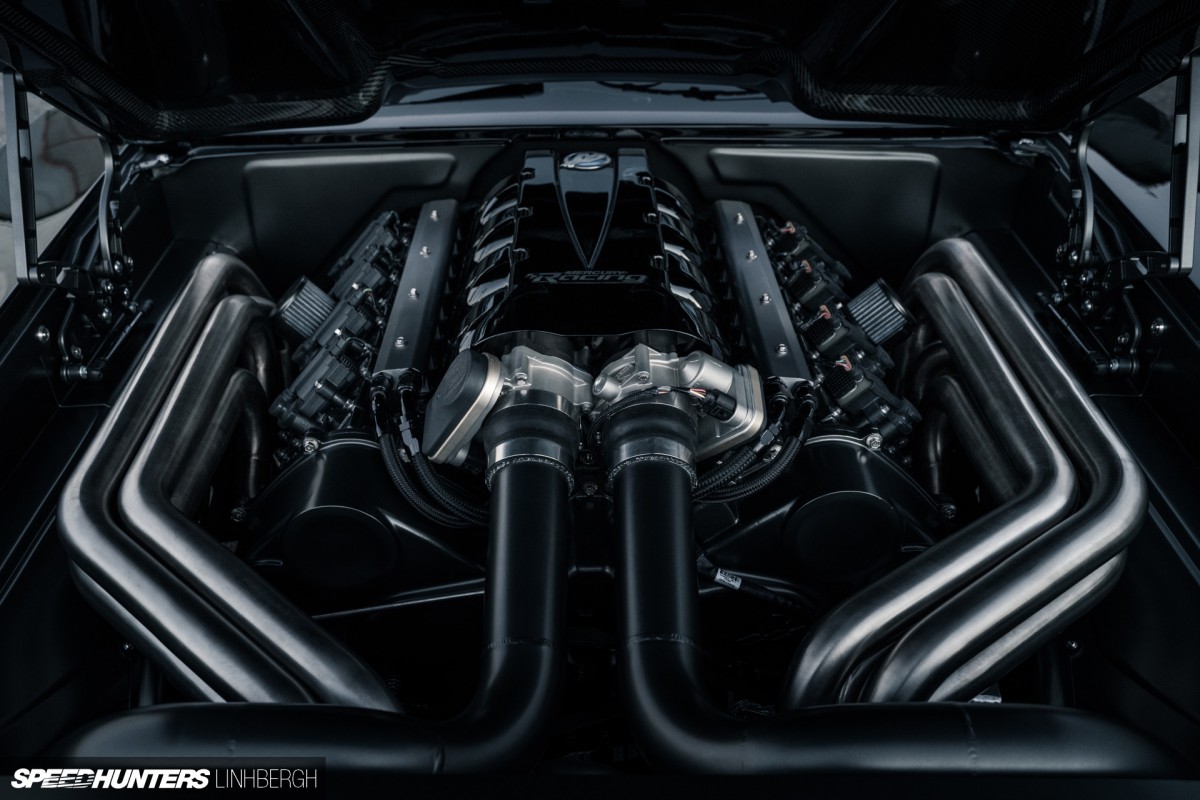 And it's not just a one-off idea. While the Charger might be the first application in a street car, Mercury Racing now offers the QC4V as a crate engine setup with hopes that more builders will start using these to power their high-end automotive projects. There's certainly no arguing with the numbers – or the wow factor.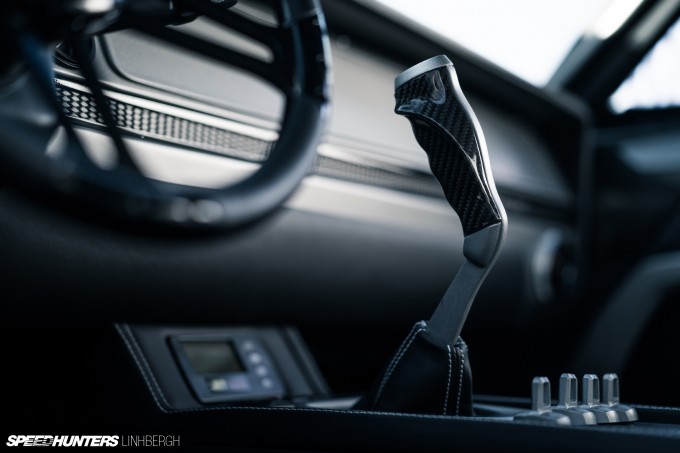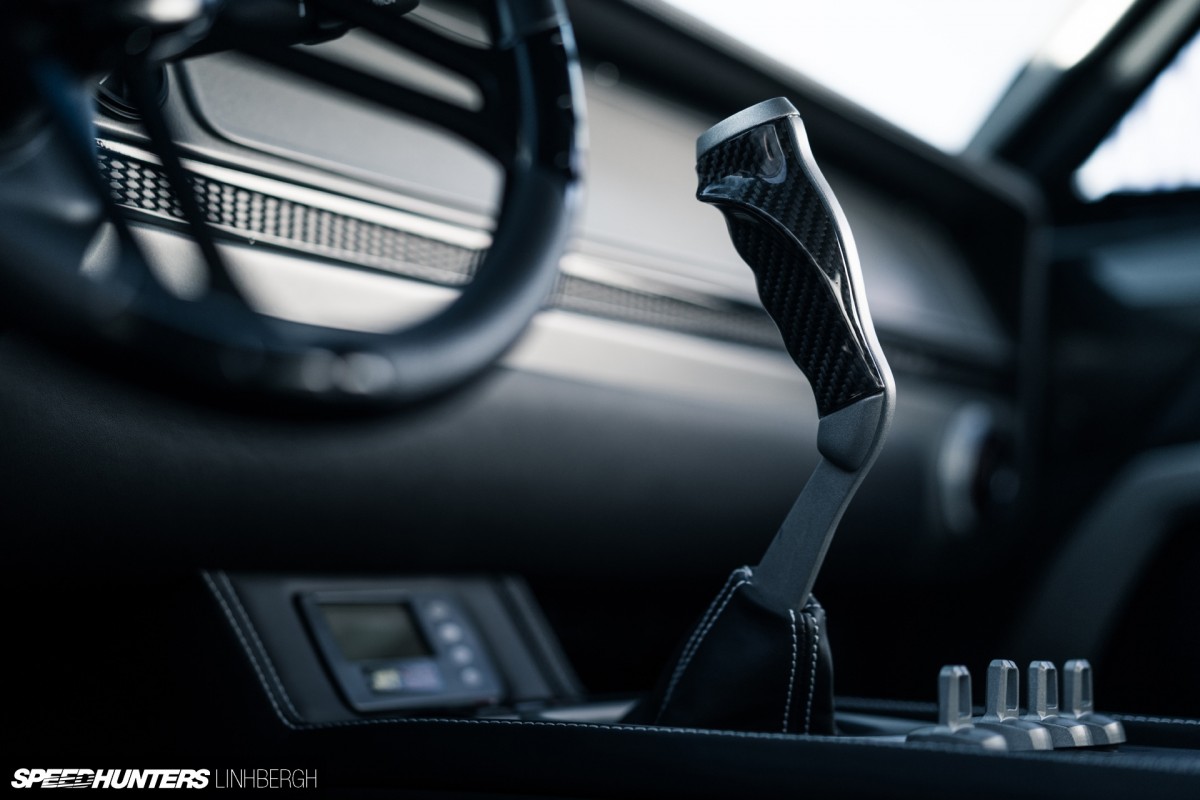 Withstanding all the power the Mercury motor throws out is a Tremec T56 Bowler 6-speed, and out the back you'll find an indestructible Ford 9-inch rear end. For as high tech as this build is, I adore the idea of harnessing 1,650hp with an old fashioned clutch pedal and pistol-grip shifter.
Bringing The Balance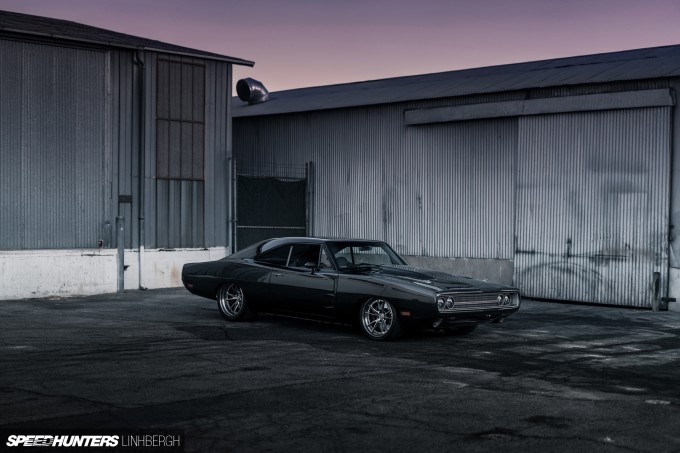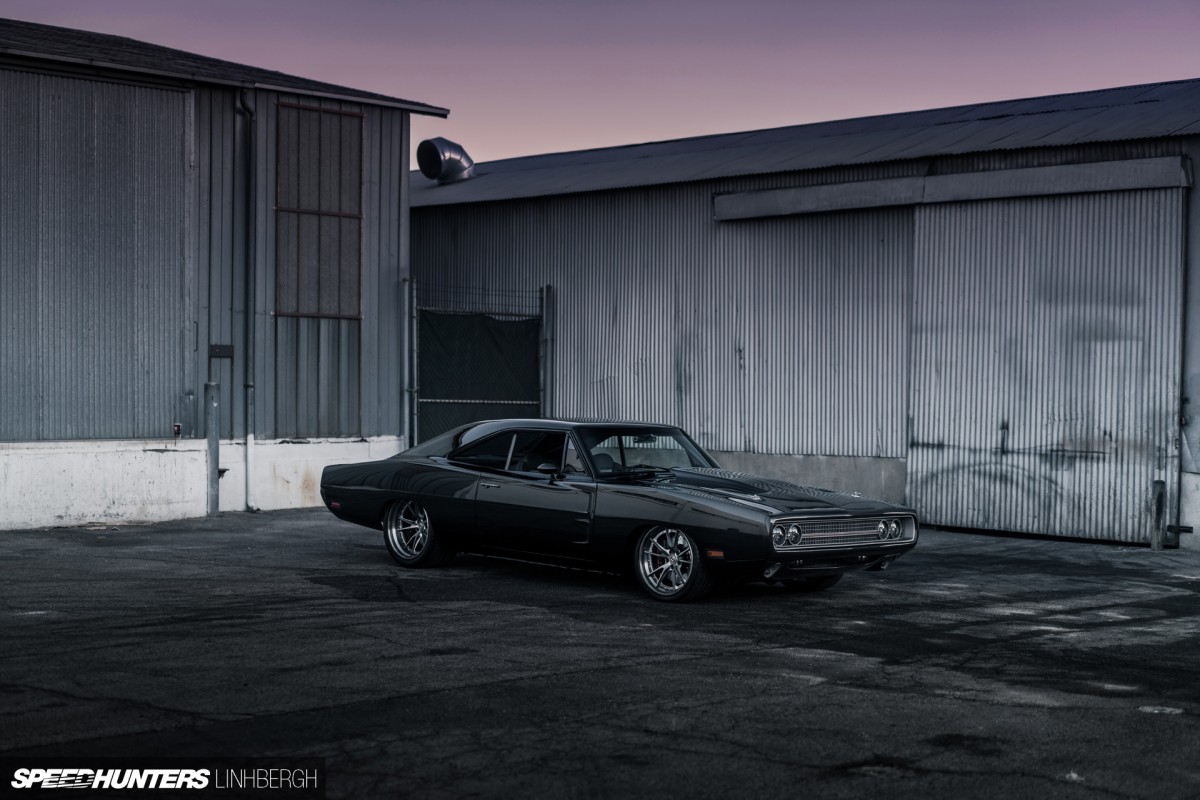 Now, you can't just drop a 1,650 horsepower engine setup into an old Dodge Charger and call it a day, which is why there's almost none of the original Dodge stuff left beneath Tantrum's body.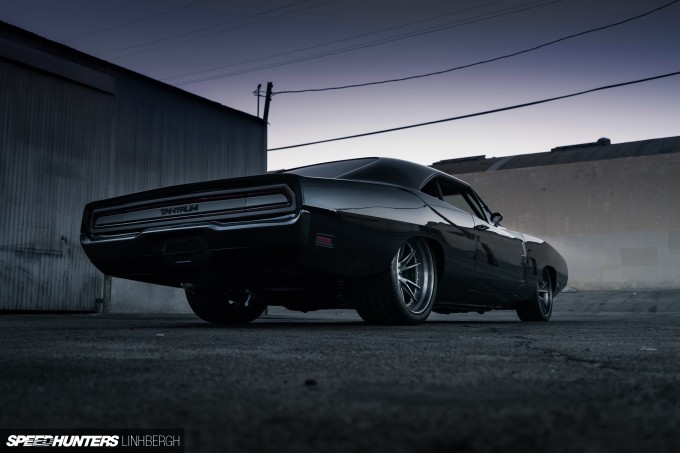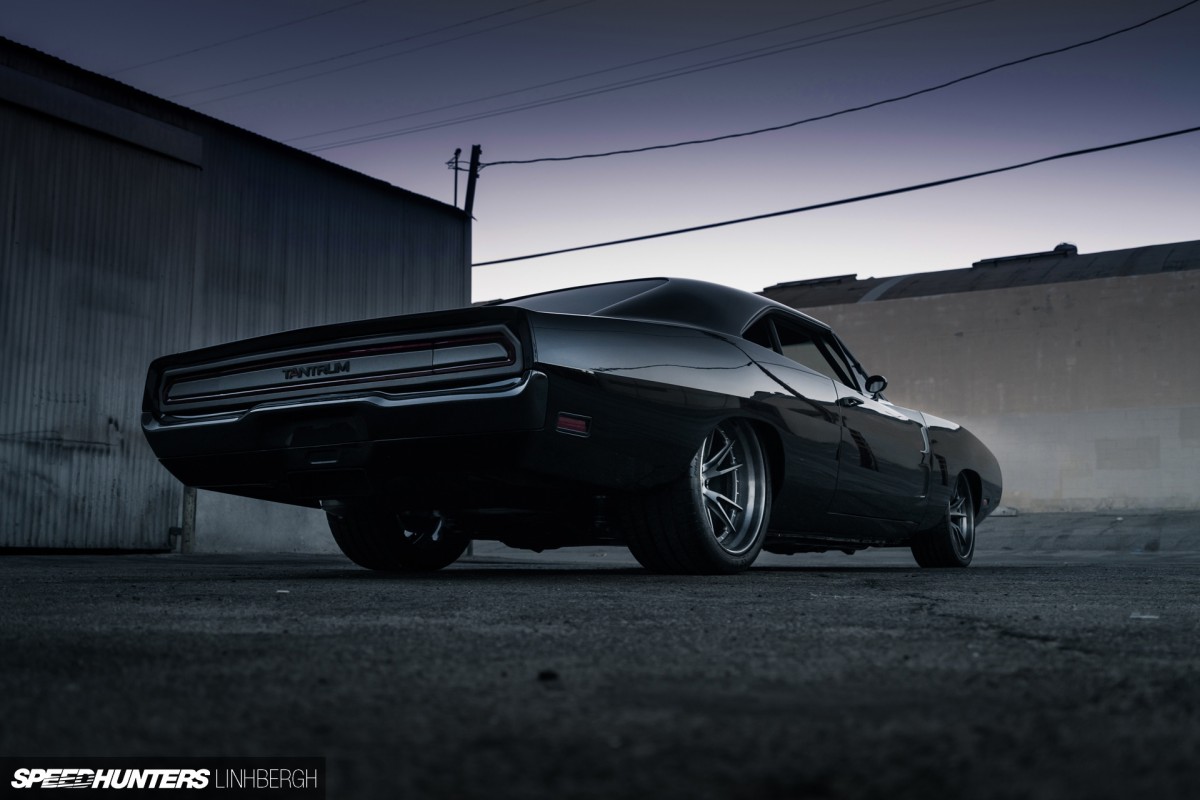 The customized chassis runs a Roadster Shop front clip that was altered and reinforced to handle the additional power, while the rear is home to a custom 4-link setup that surrounds the aforementioned 9-inch diff.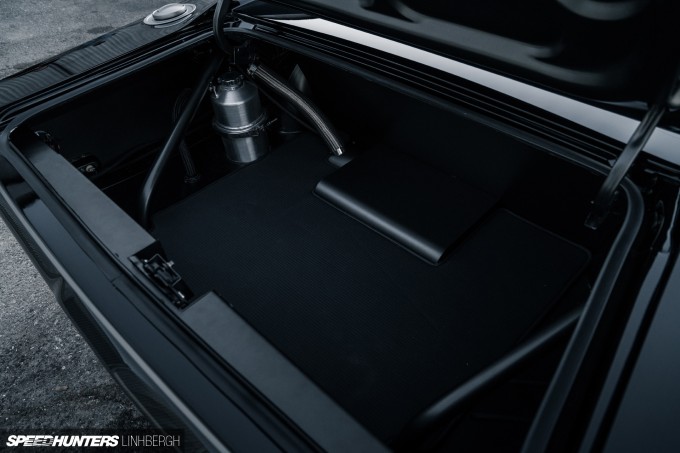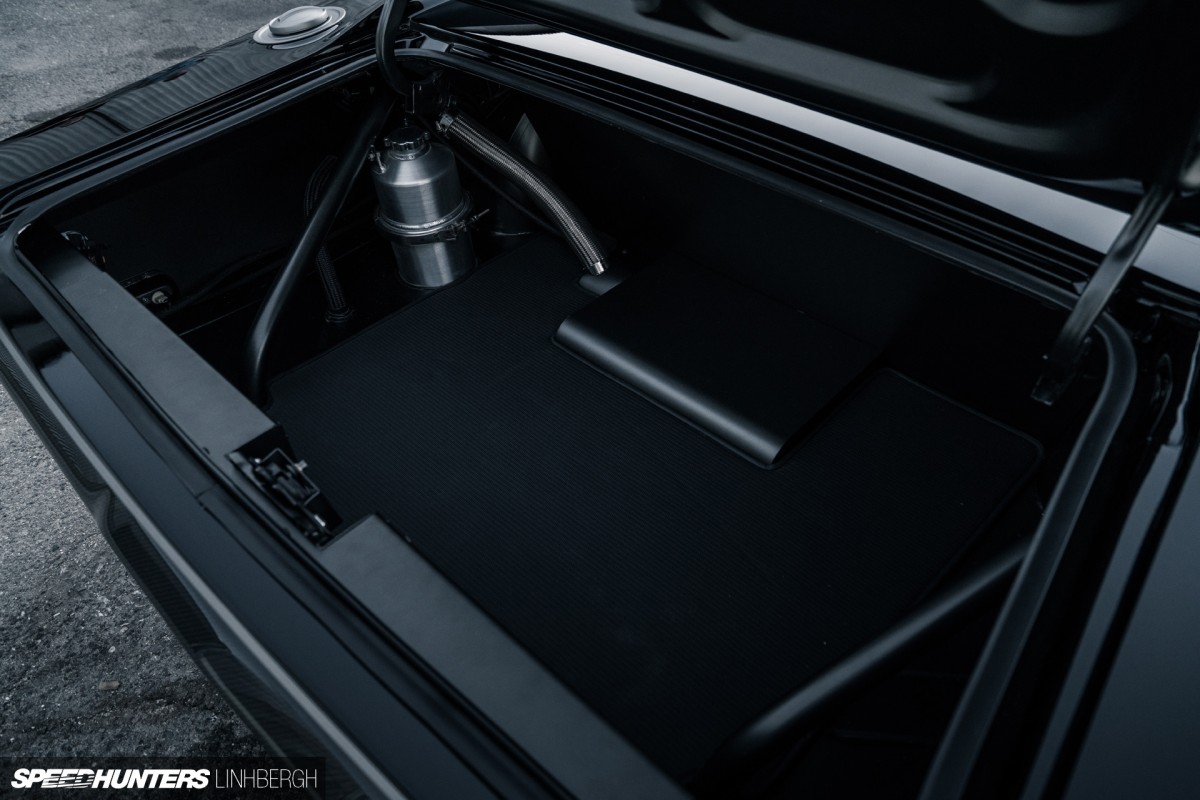 That's all in addition to whole lot of trick fabrication that includes floors, frame rails, inner fenders and a roll bar, all of which have been either water-jetted or laser cut in-house at SpeedKore.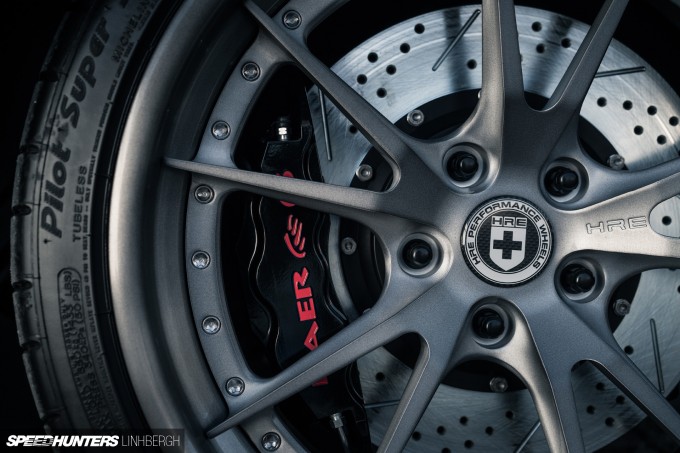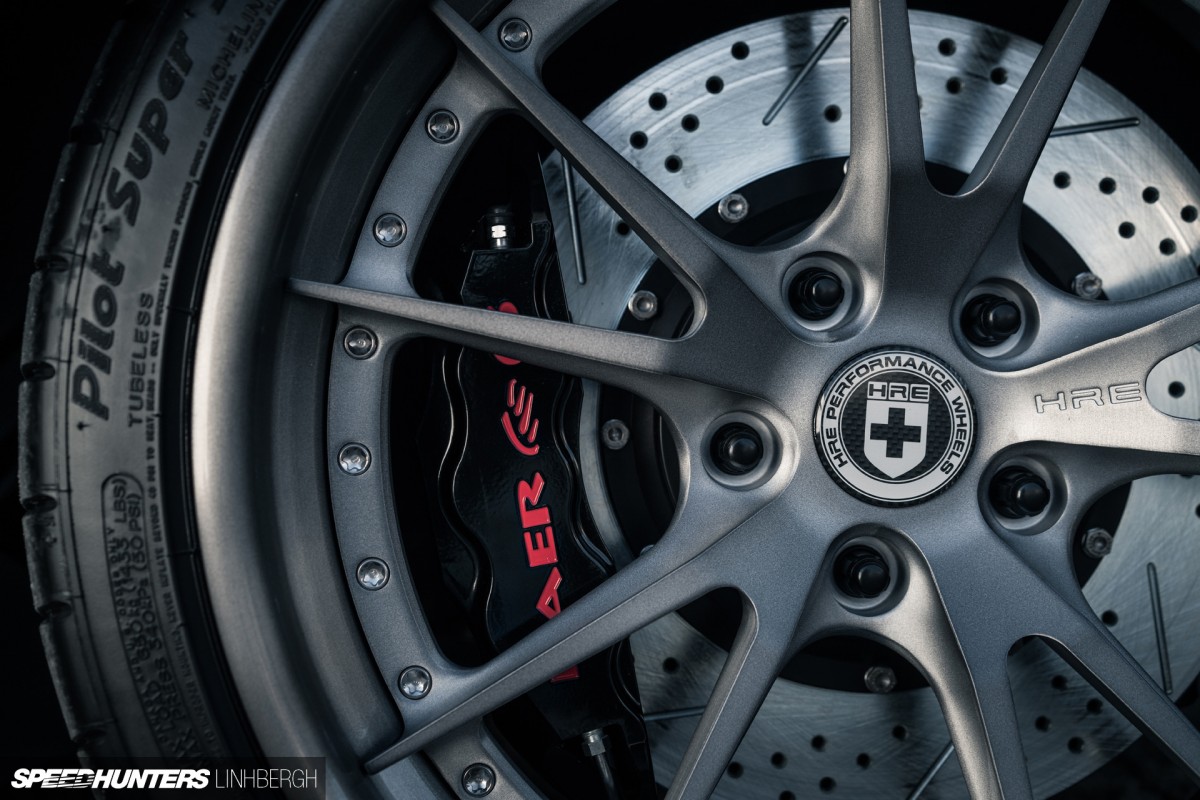 Helping bring all of that thrust to a stop is a set of disc brakes from Baer that measure 14 inches in diameter – likely the same size as the wheels the Charger wore when it left the factory back in 1970.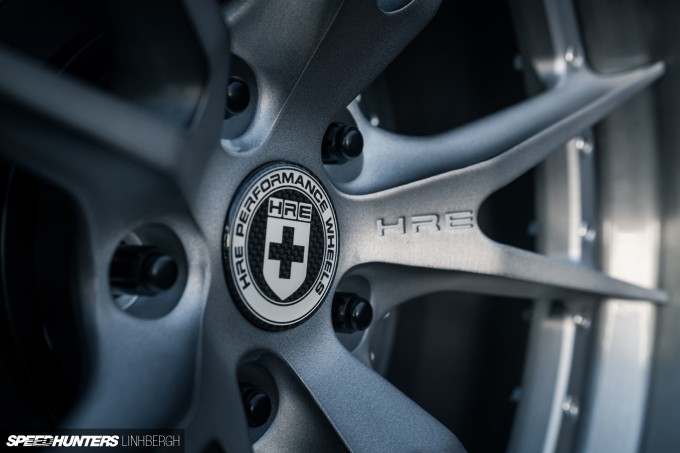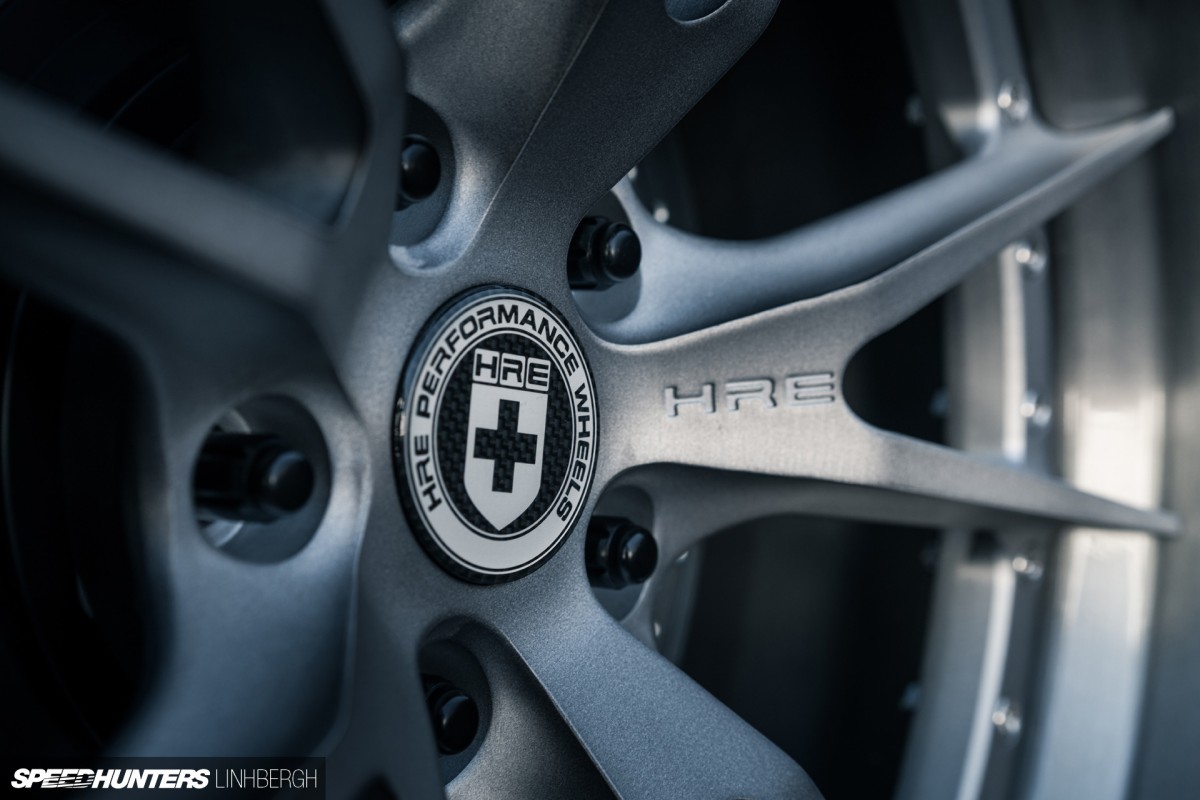 These days the car runs a staggered set of HRE S104s – 19-inch up front and 20-inch in the rear, to perfectly fill the arches on the Charger's iconic Coke bottle body.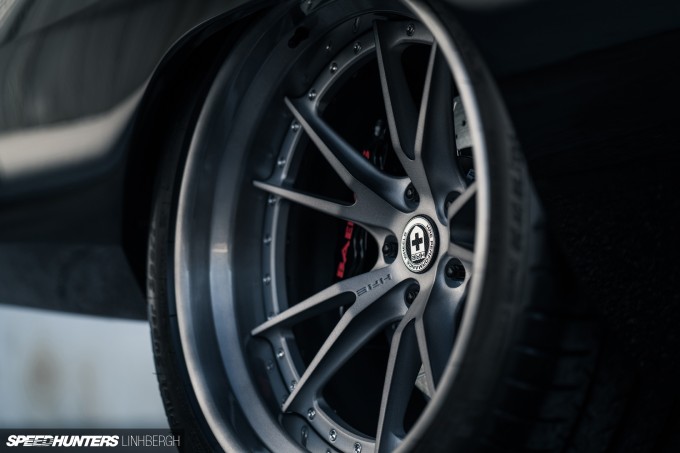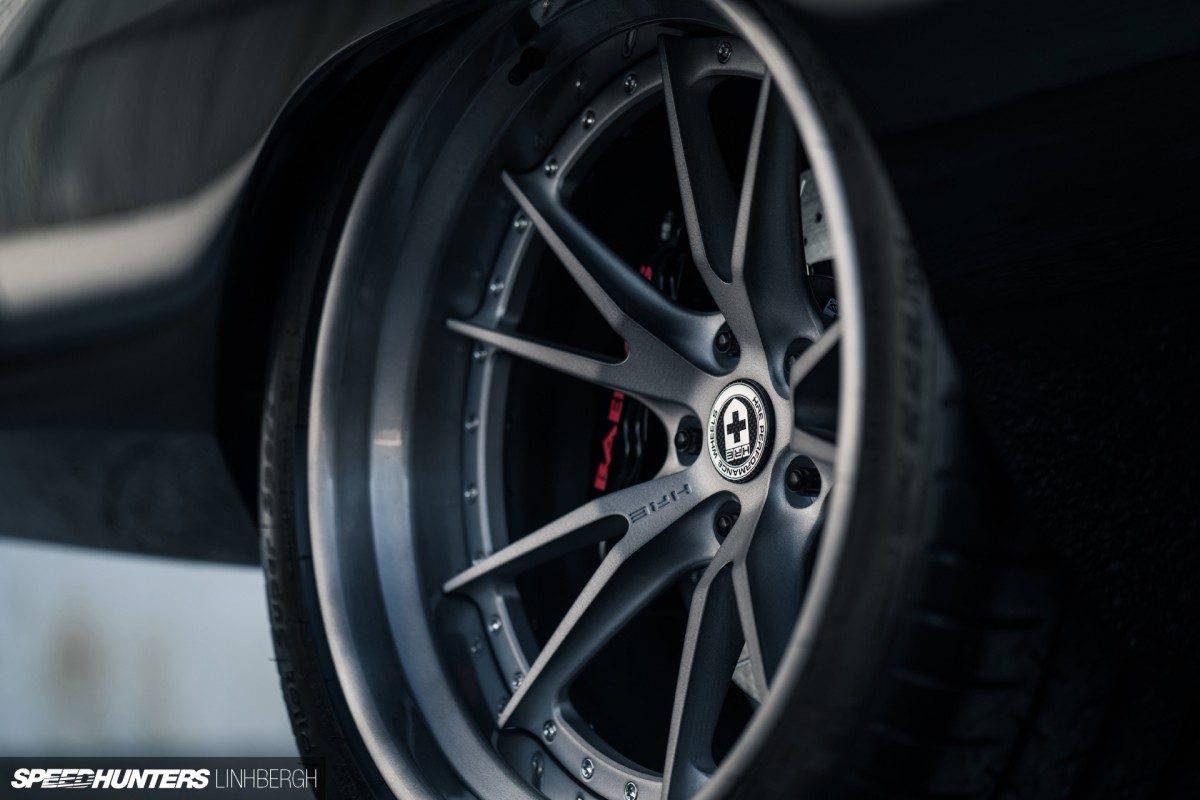 Asking any tire to put 1,650hp to the pavement is tough, but 345-section Michelin Pilot Super Sports certainly do their damnedest.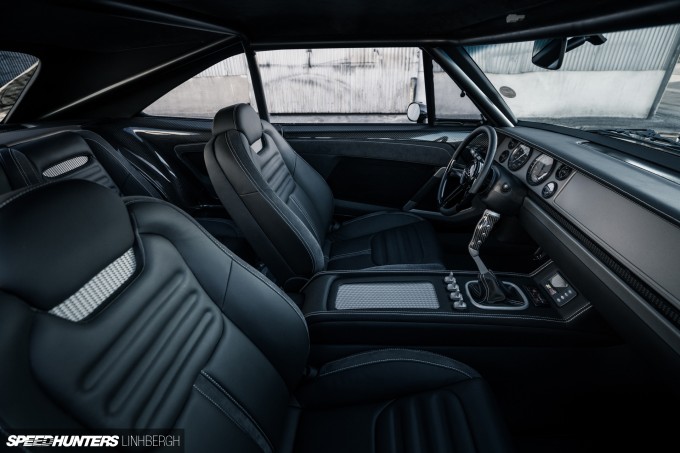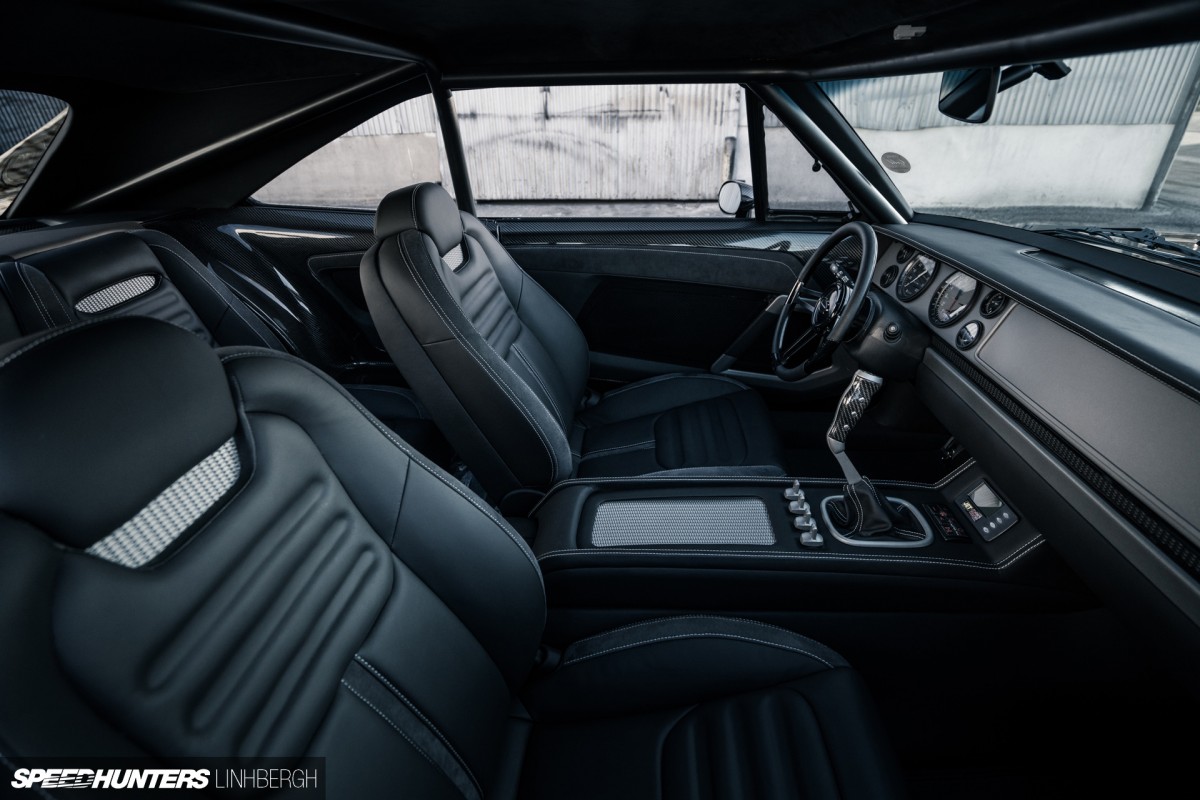 When it came to designing the car's interior, SpeedKore wanted something that looked modern but not so high tech as to look like a space ship.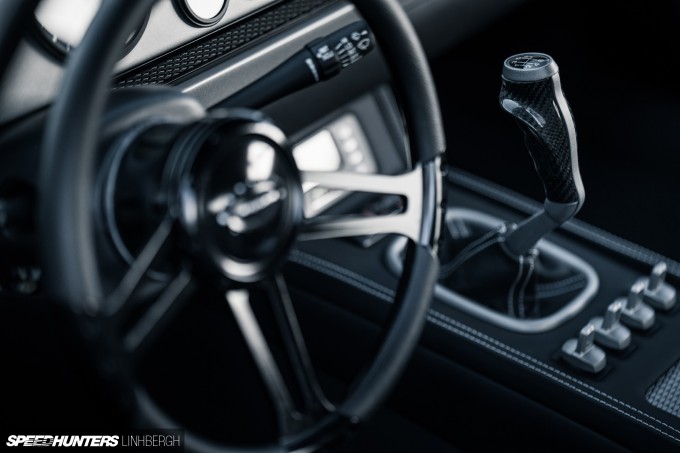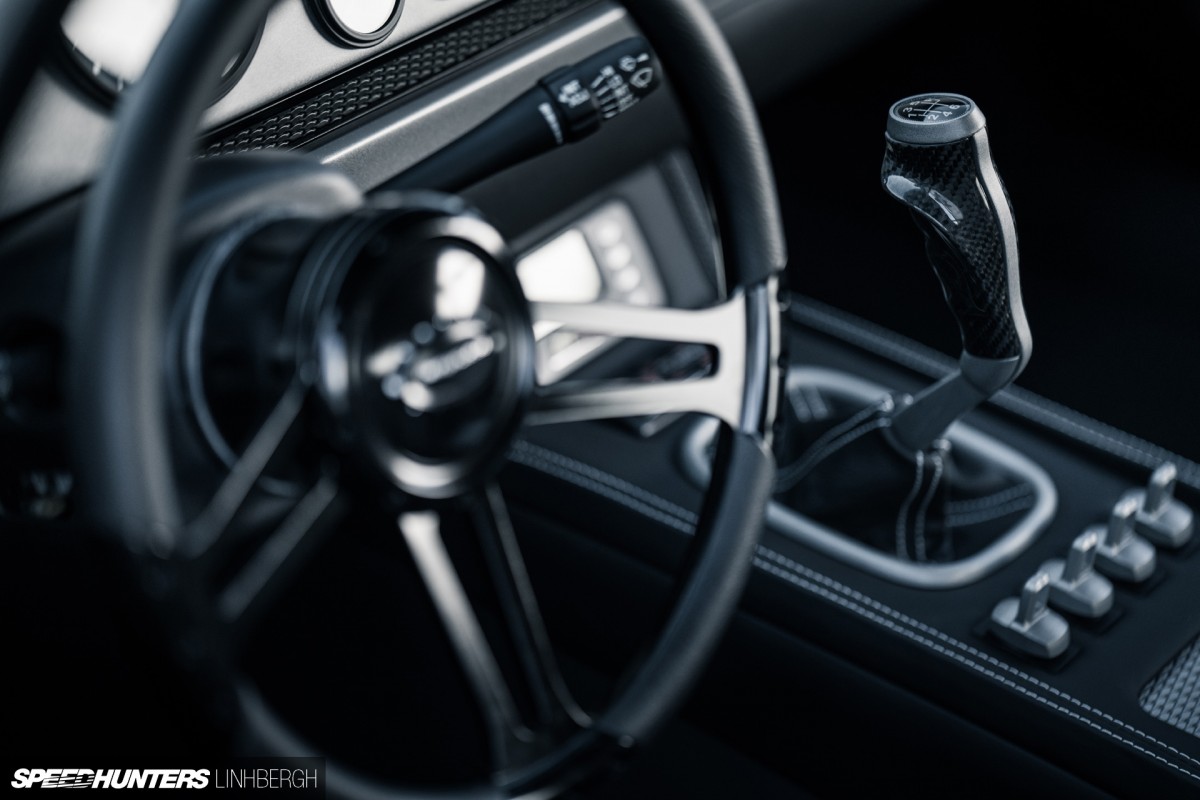 Designer Sean Smith first penned out some ideas which were then put into CAD before being CNC'd for the final product. The result is the perfect blend of modern and classic.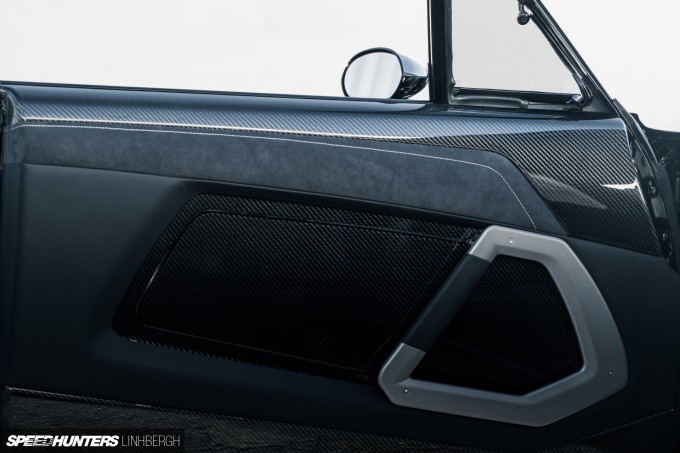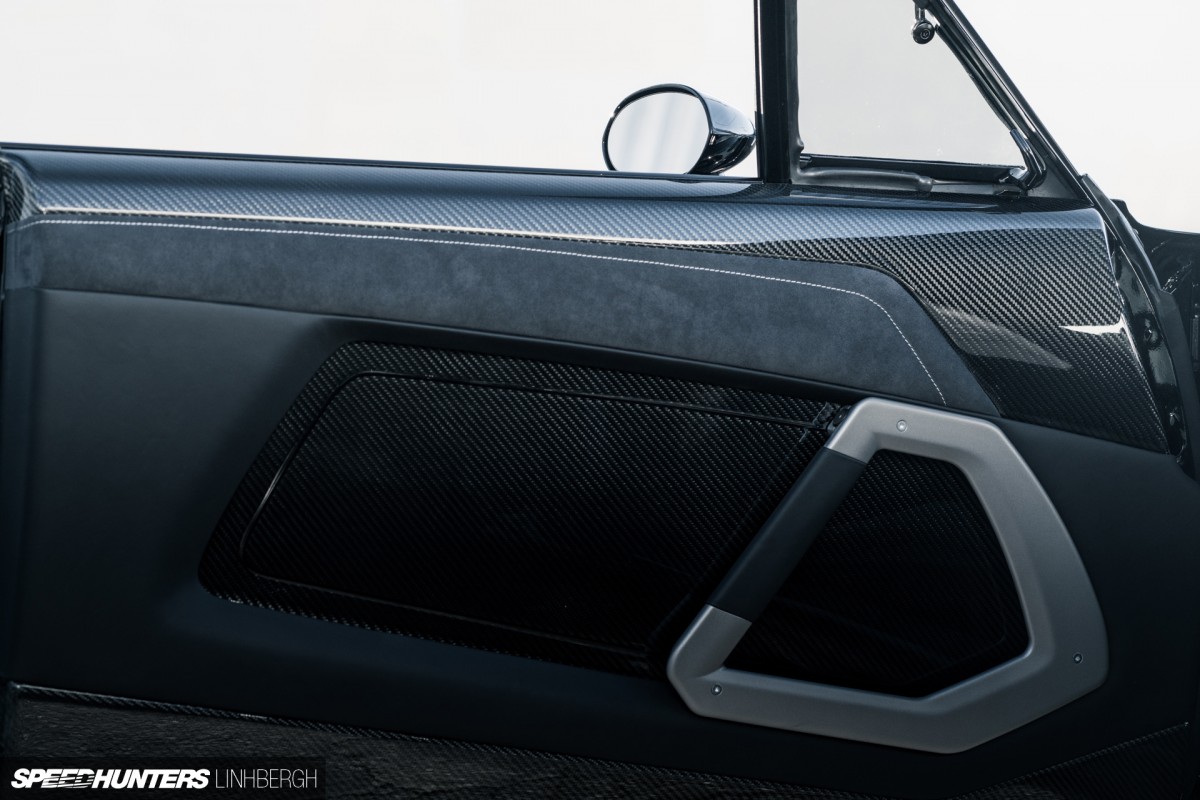 Like the exterior, plenty of carbon was used in the cockpit of the Charger, along with Alcantara and leather trim from the team at Gabe's Custom Interiors.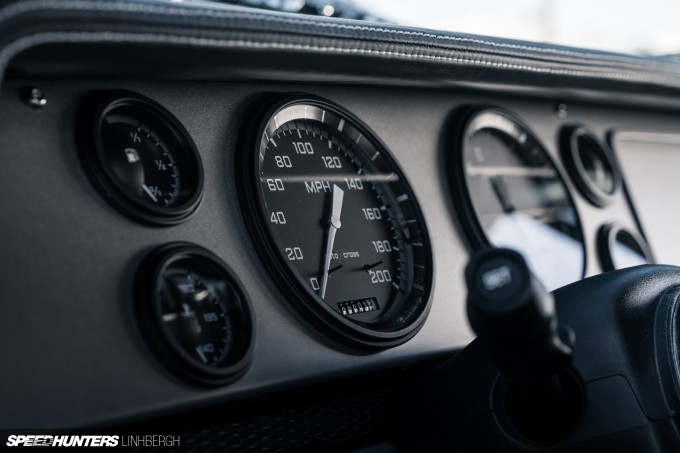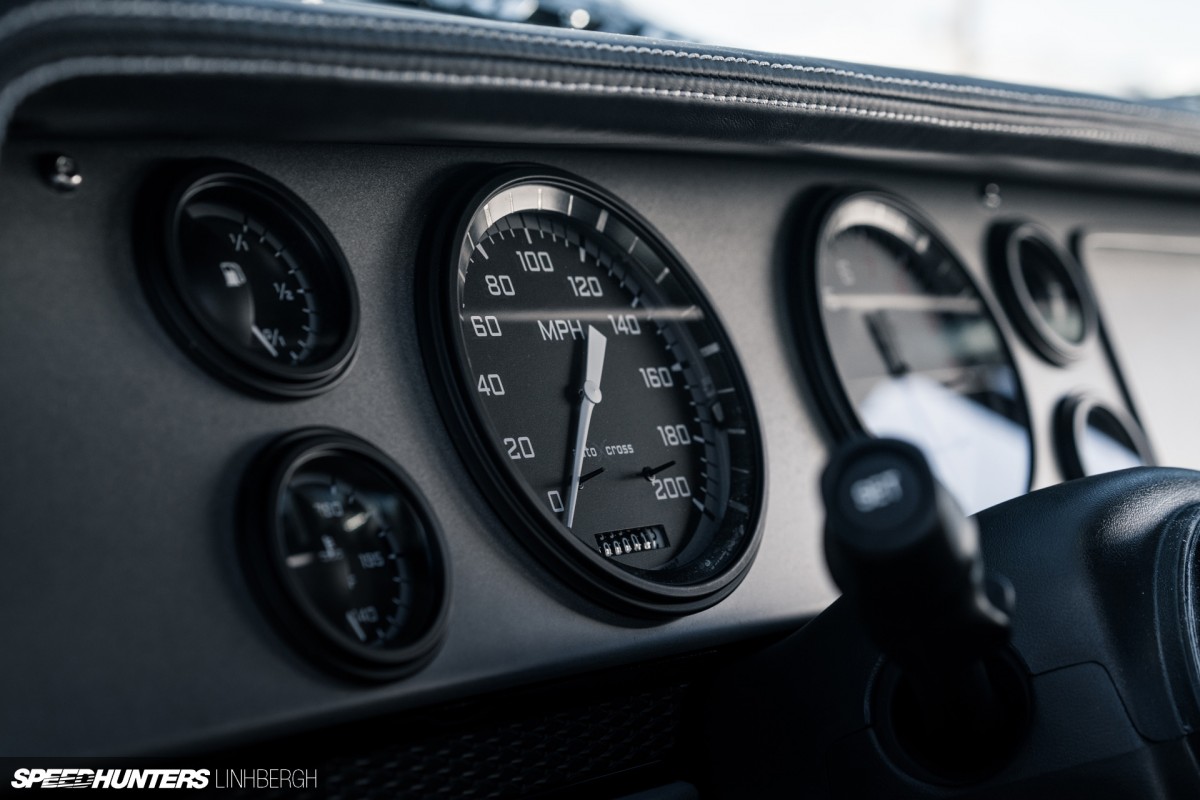 Other touches in the interior include a custom instrument panel and a black-finished Billet Specialties steering wheel that's perfectly suited to the rest of the cabin.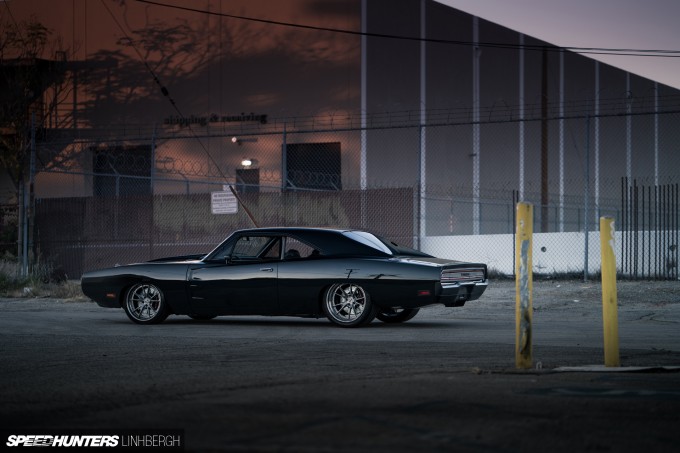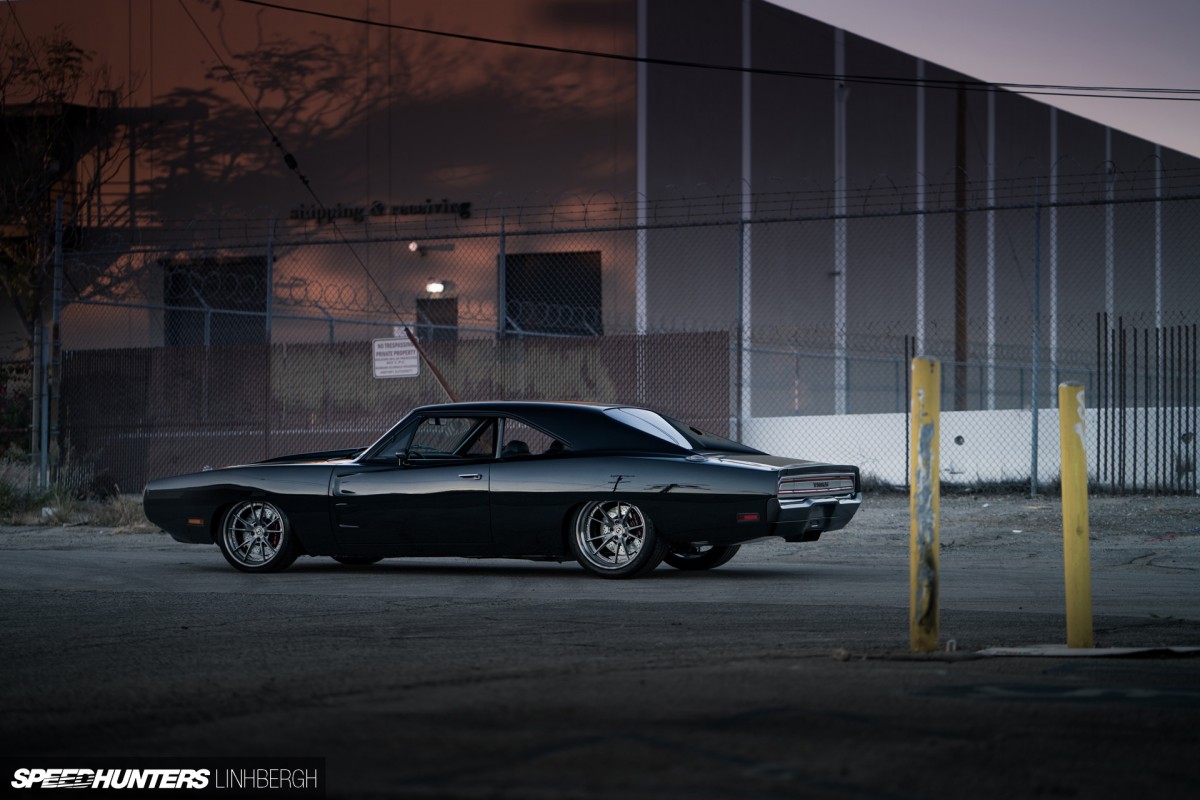 David Salvaggio believes high-end projects like Tantrum shouldn't be bought – they should be engineered and built from the ground up. "Start with a sketch board not an auction house," he says. And as true as that may be, after seeing this car I can't help but compare it to modern hypercars like the McLaren P1 and LaFerrari.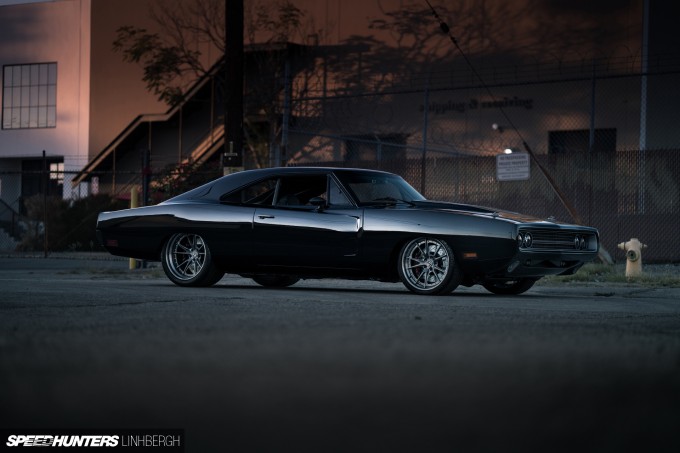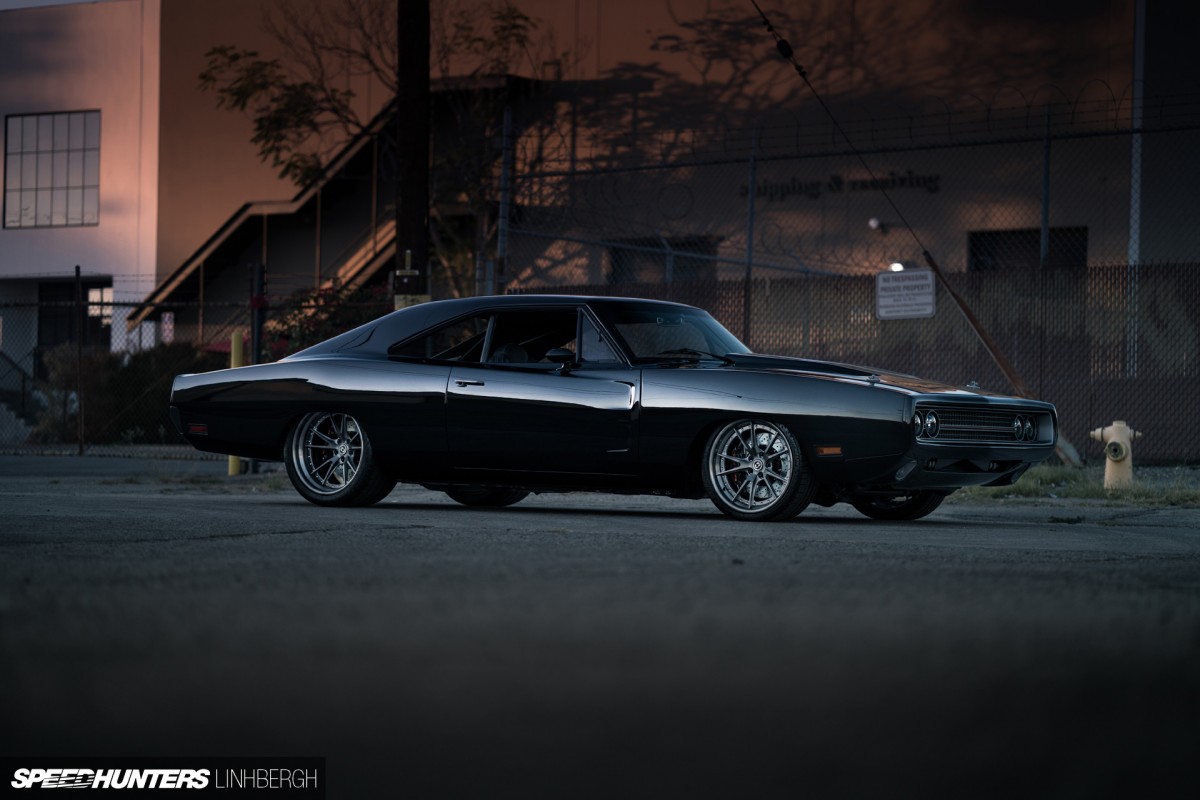 For as great as those exotic machines are, I think I'd personally be happier with something like this. But that's just me.
Whatever the case, just like those carbon-laden exotics, this one-off Dodge is vehicular expression in its highest form.
Mike Garrett
Instagram: japanifornia_media
mike@speedhunters.com
Photos by Linhbergh

Cutting Room Floor