Monterey GP At MRLS
I think it's safe to say that Mazda Raceway Laguna Seca (MRLS) is one of the most popular race tracks on Earth. It's one of the few tracks to rival the European greats, and it's been included in almost every racing game that has real-life track adaptations.
A few weeks ago, I had the opportunity to head to the Monterey Grand Prix held at MRLS. Previously I'd only ventered to the Californian central coast track as a spectator, so being accredited felt great.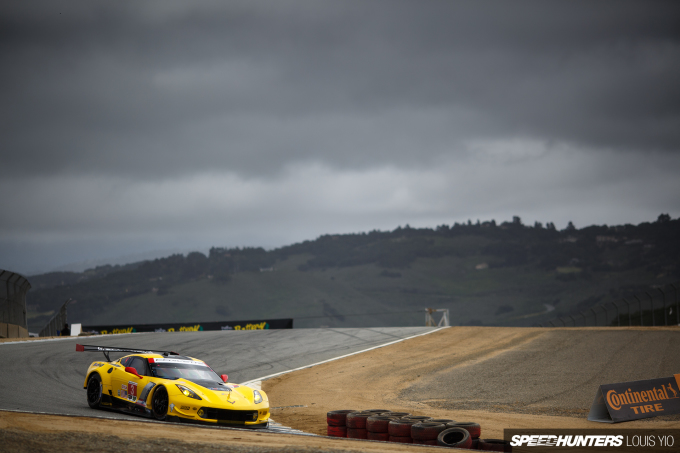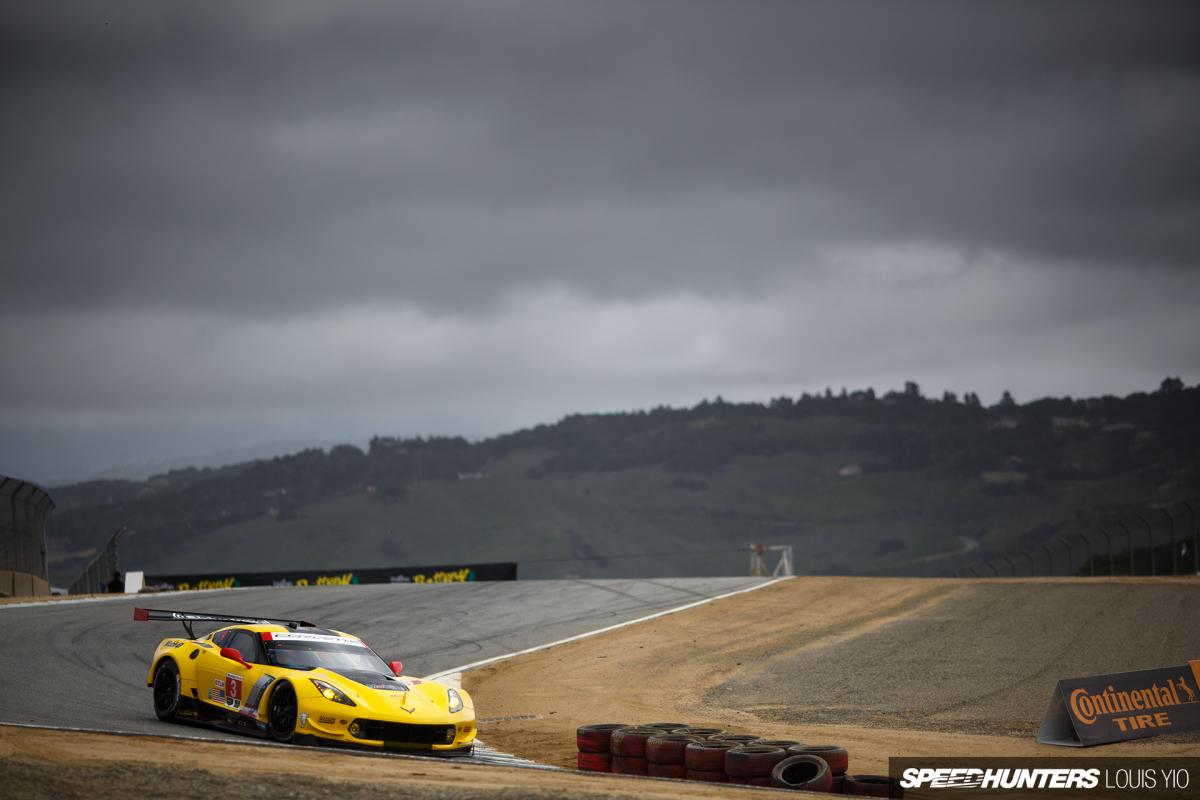 I took my time to explore as many shooting locations around the circuit as I possibly could, and looking through my photos post-race, I found that I shot at every single corner.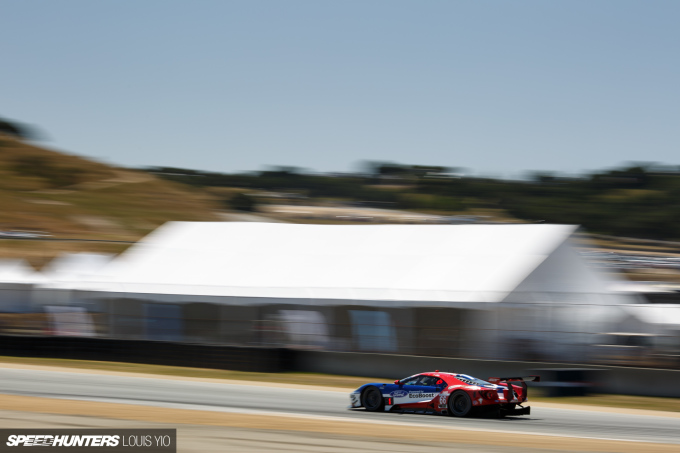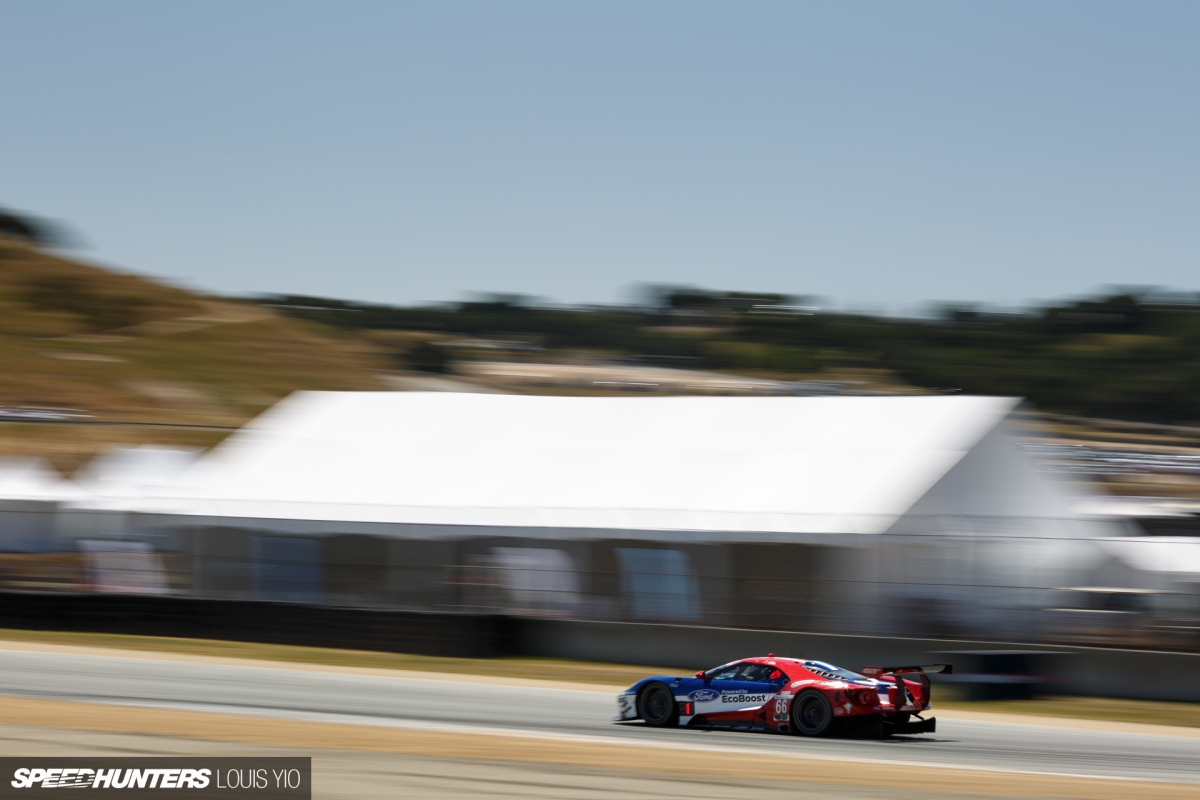 I know many of you guys haven't been to Laguna Seca, so I figured I could give you a little tour with my images, one corner at a time.
The Start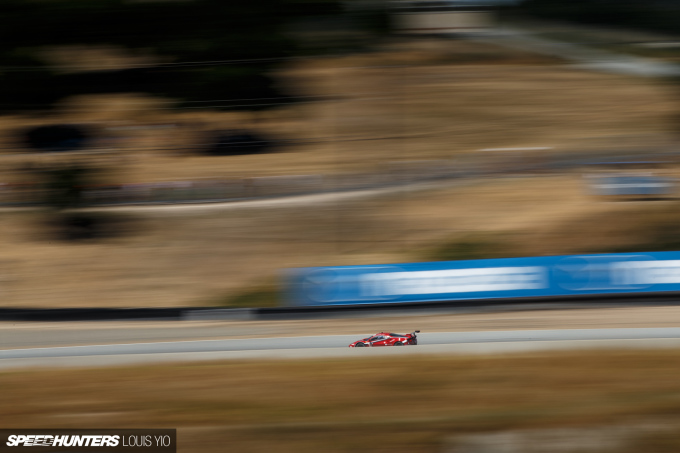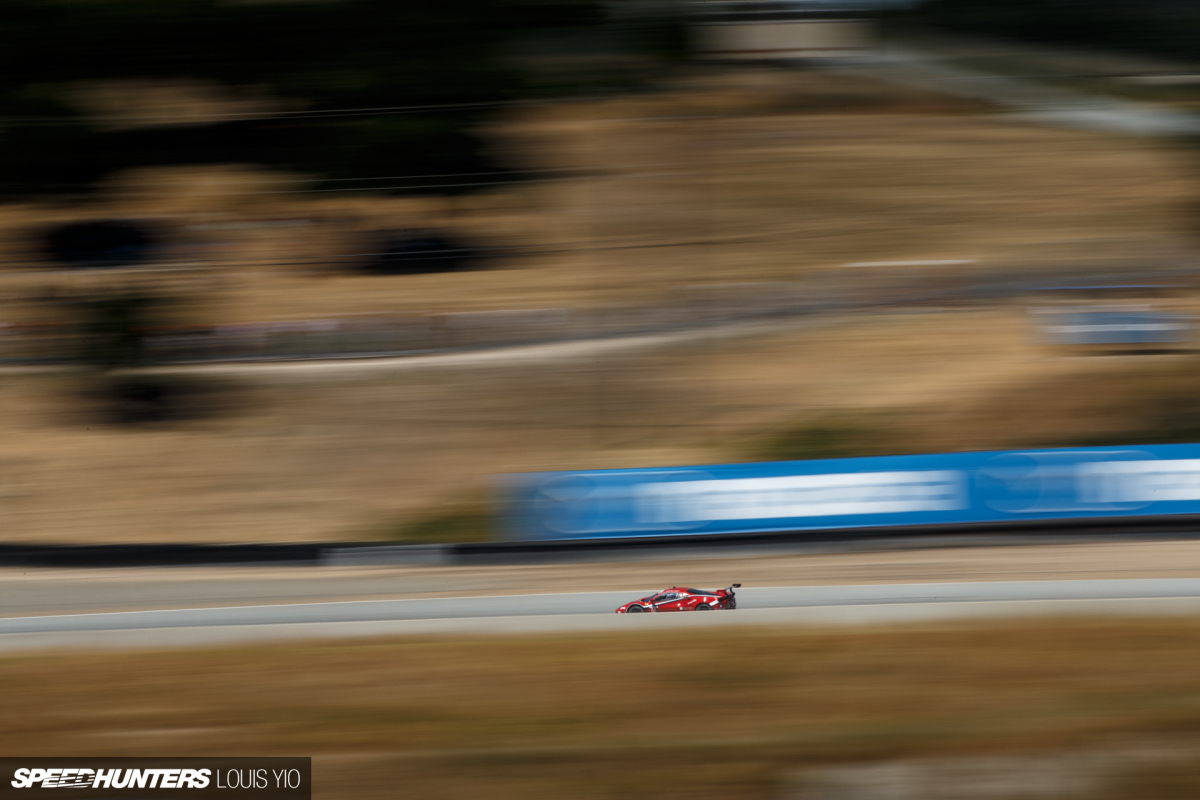 I used to consider Turn 1 of MRLS part of the main straightaway when I drove the track in video games, because it's just so wide.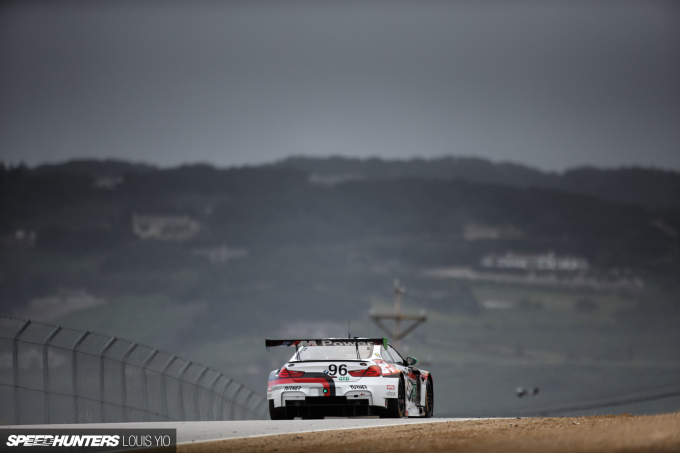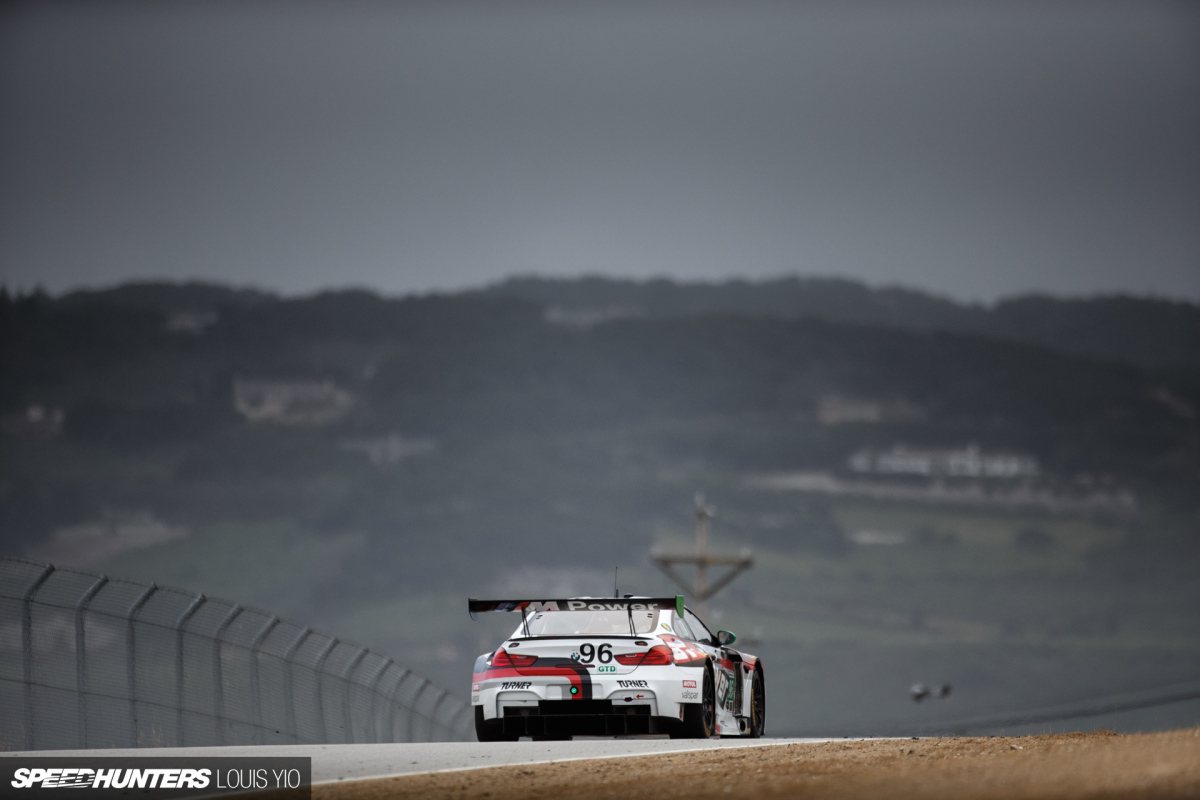 Many drivers don't even lift off the throttle through the turn, and as such, top speeds can exceed 150mph.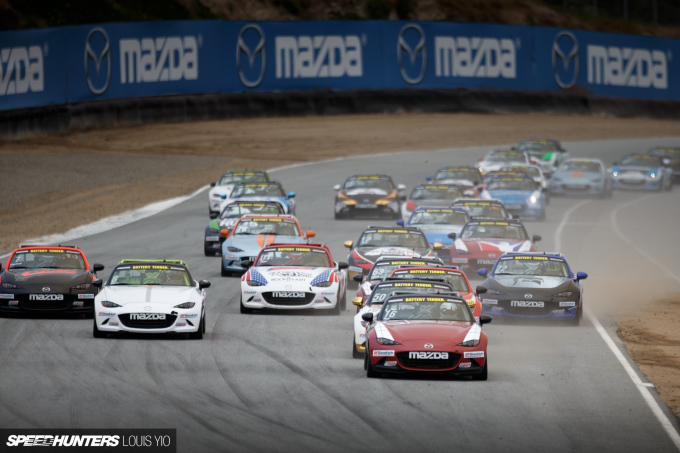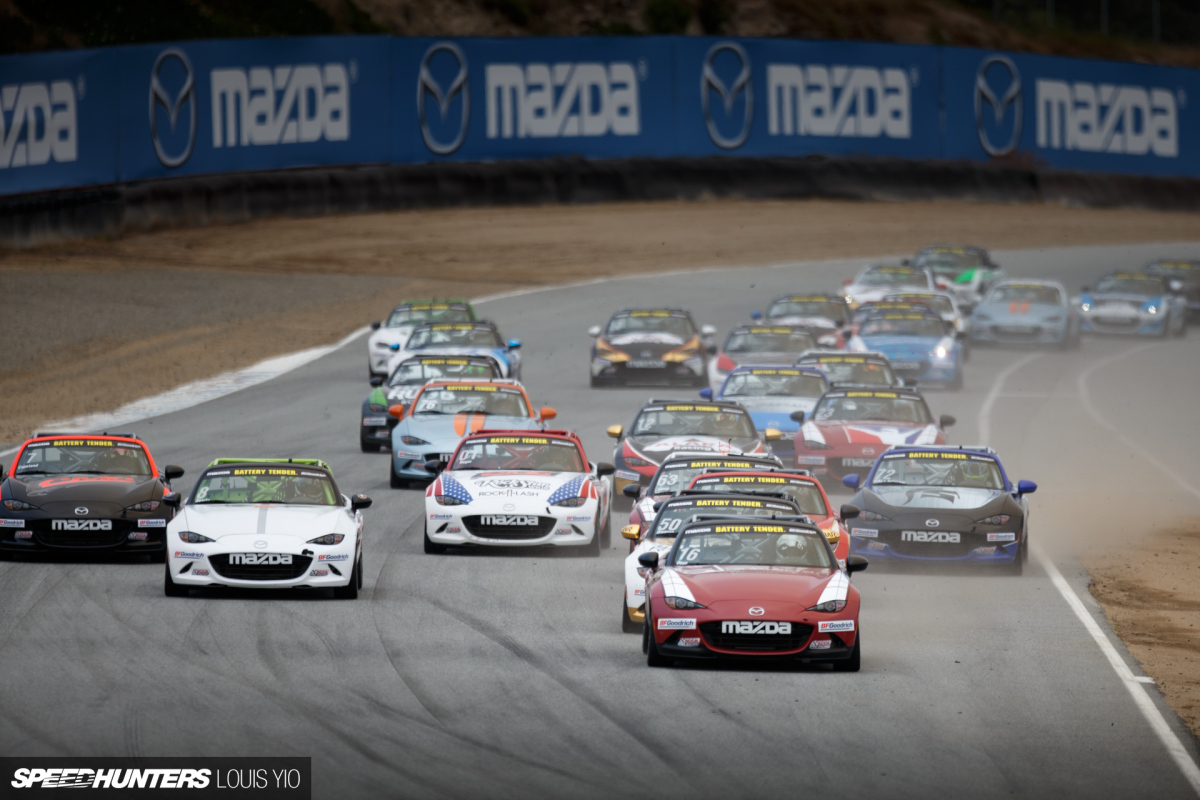 On race day, it can be spectacular place to watch from, especially with 40+cars on track, as is the case with the MX-5 Cup race. Side note: do watch an MX-5 Cup race if you ever get the chance – you will not regret it.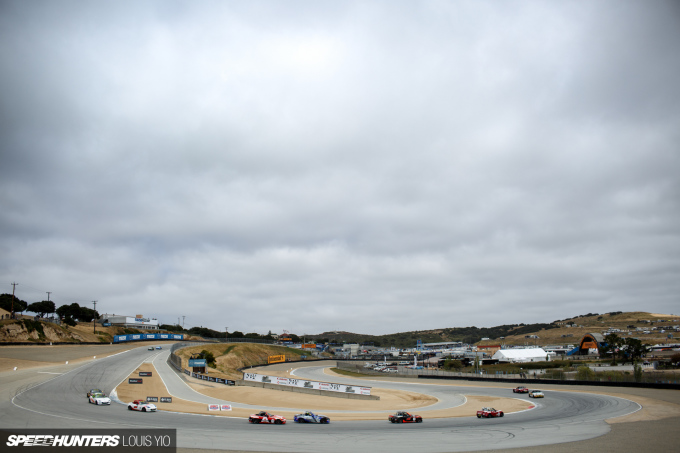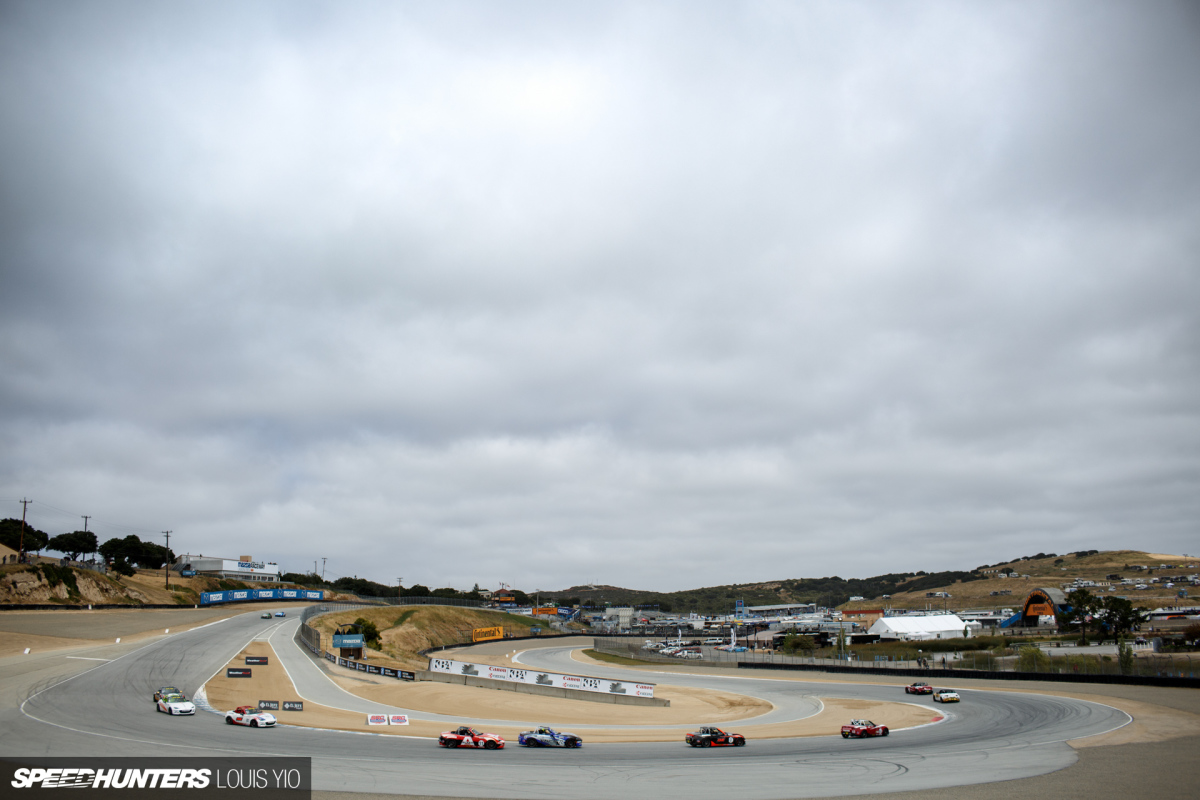 Turn 2, also known as the Andretti Hairpin, is where chaos often ensues. Because it's a heavy braking zone, and because it's a downhill turn, a lot of rubbing goes on here. While shooting the MX-5 race, I witnessed five cars get punted off track to the right – and that was just on the first lap!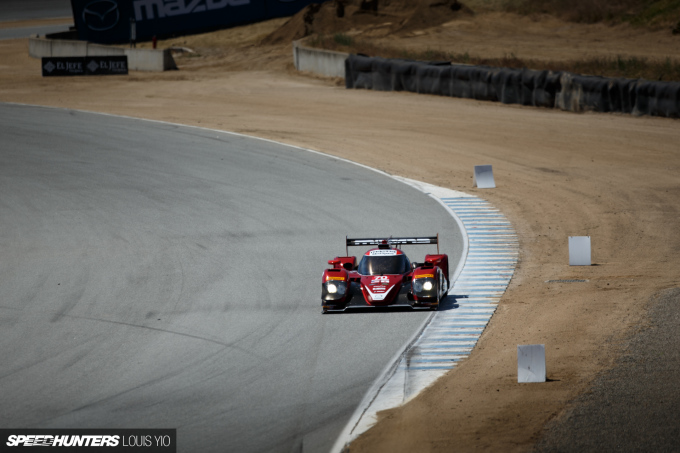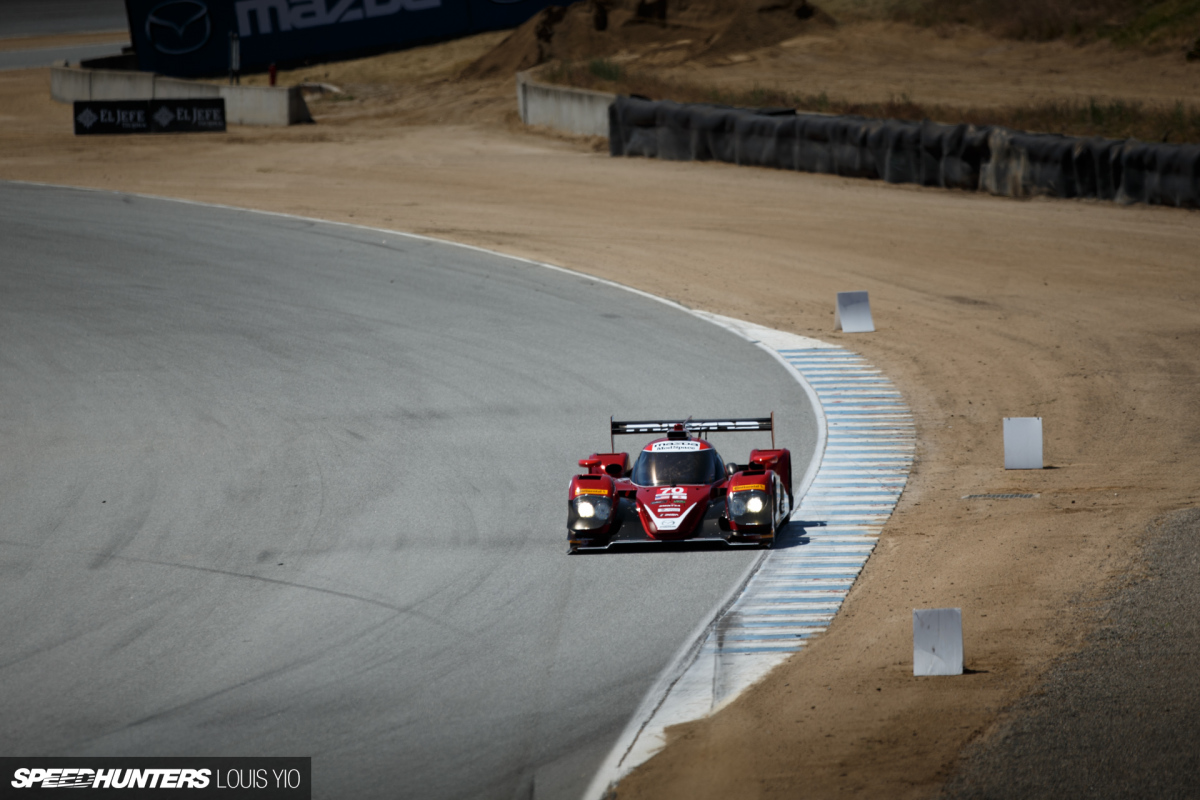 As drivers are back on throttle after dropping down to double digits for Turn 2, they have to immediately jump back on their brakes for the next turn.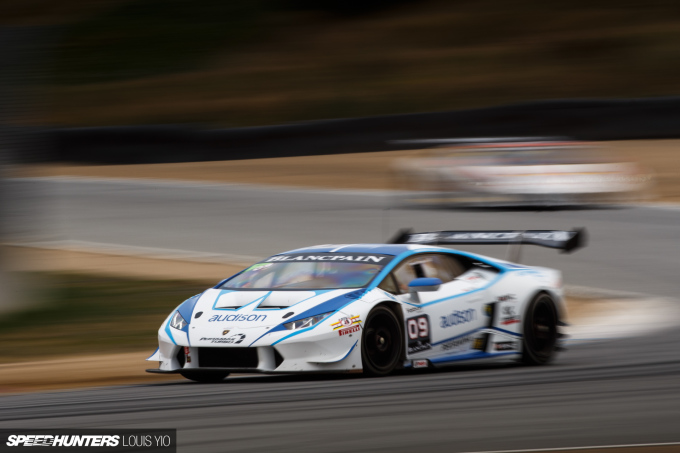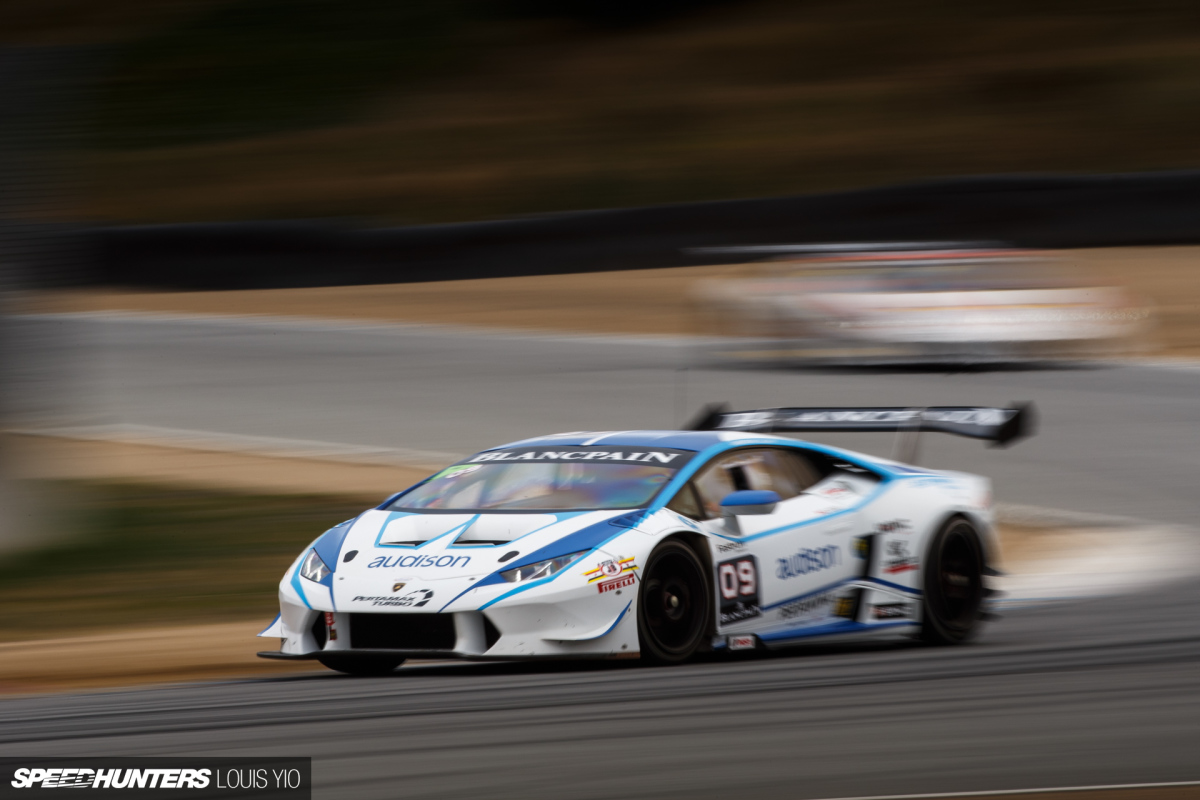 At Turn 3, many drivers seemed to go a little too wide, causing them to go fully off course.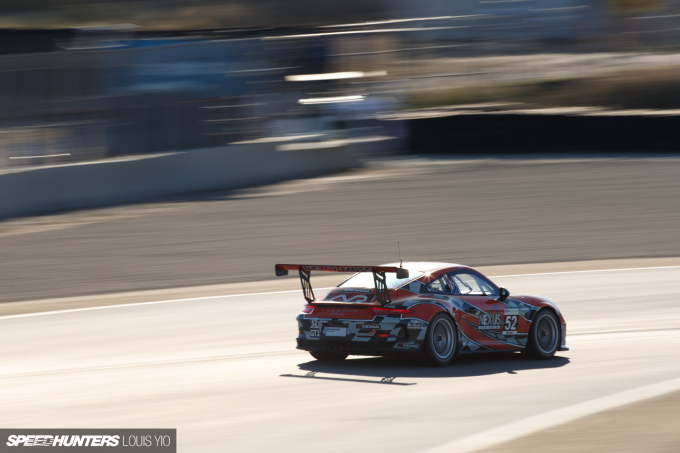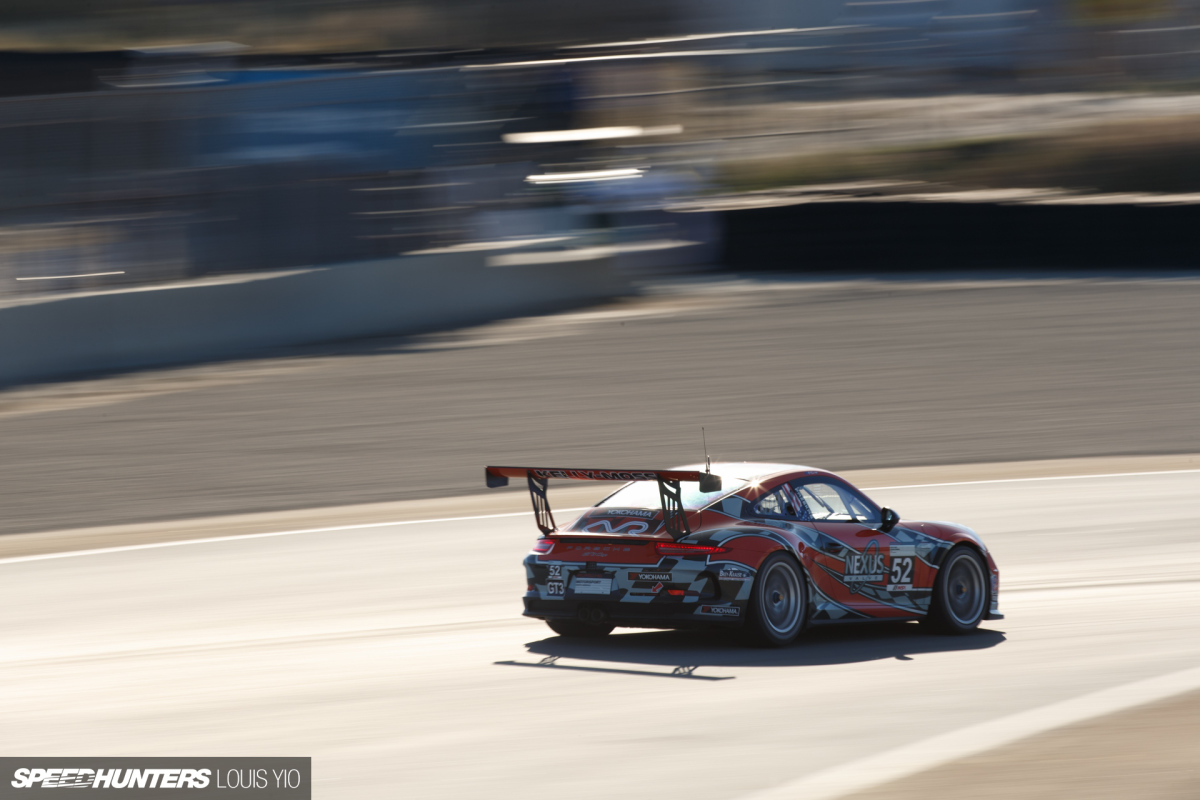 Turn 4 however, seemed to have the least amount of drama. I wouldn't say it's an easy corner, but it's just not as difficult as the corners following it. If you plan on visiting MRLS, you might find yourself camped up at Turn 4, as there are bleachers to the left side of the track.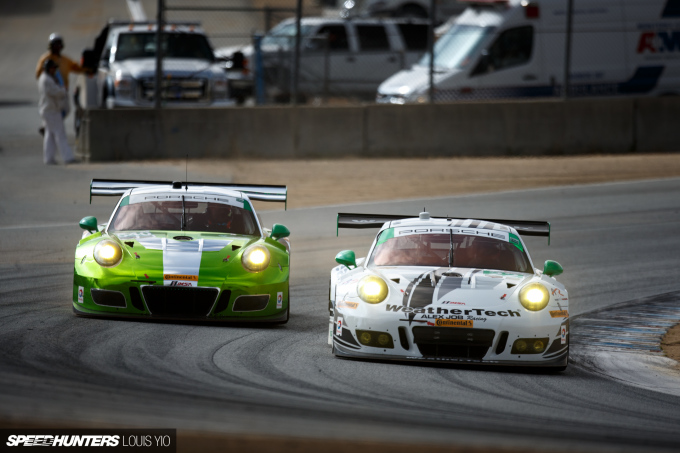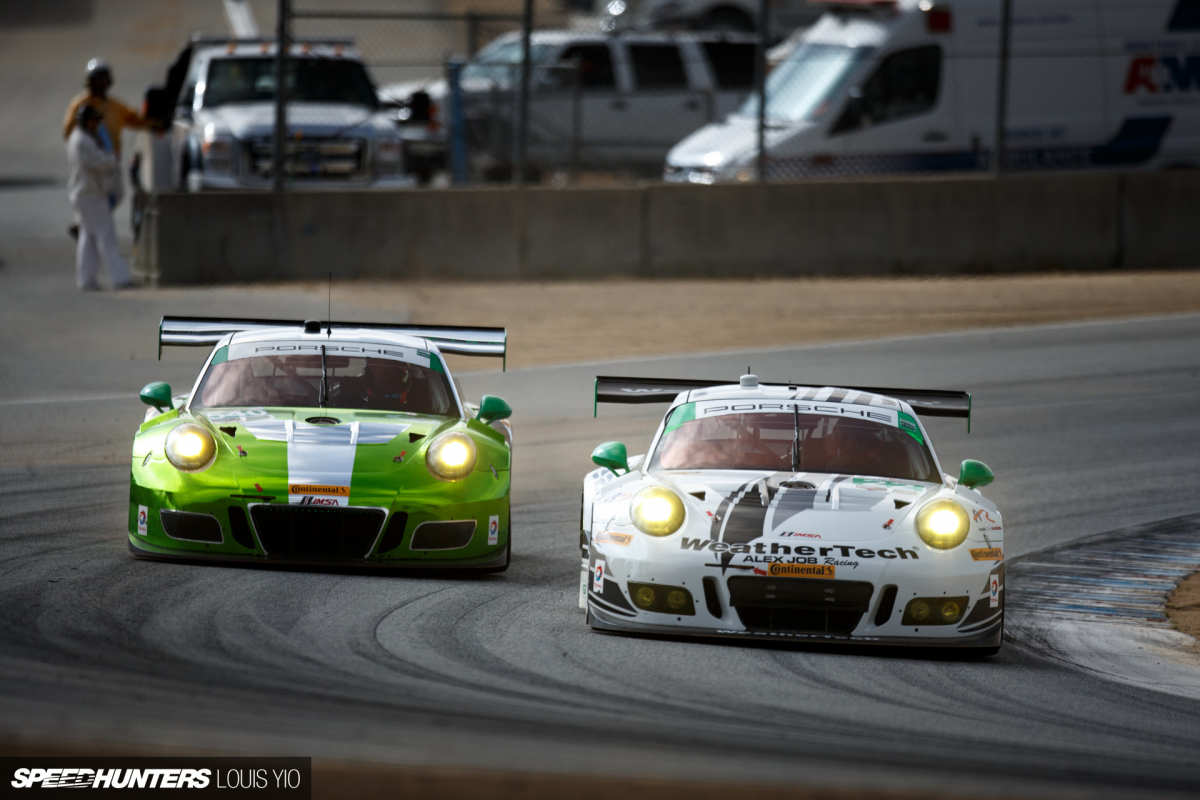 Turn 5 is a great place to shoot. It's slightly banked and access to it is amazing for media; you can also hide from the sun under a nice set of trees. I witnessed quite a few passes happen here as well. Like Turn 2, this corner is also a hard braking zone, so there were drivers that were overestimating and braking too early.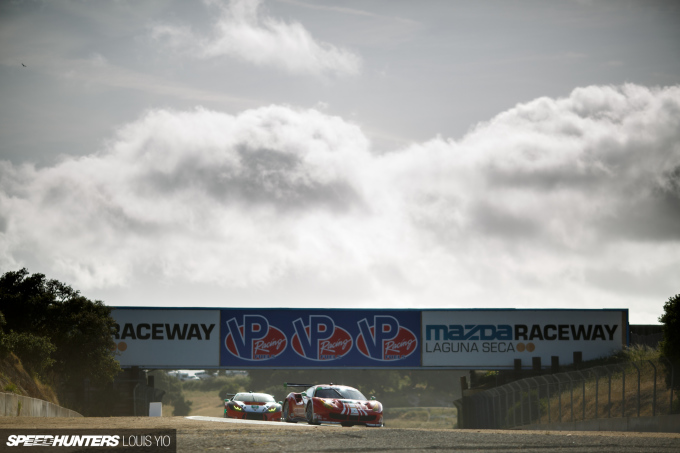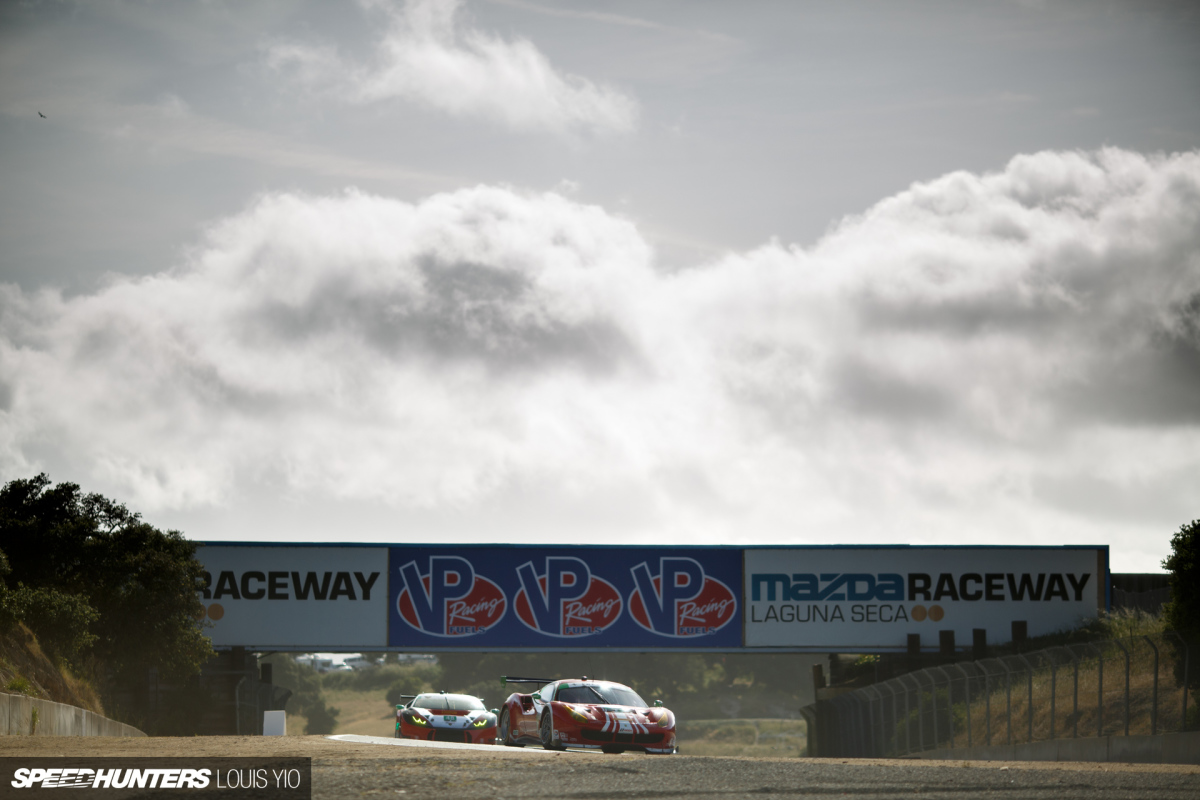 I've always hated Turn 6 when playing video games. The track dips down for a split second right at the apex, and I remember always going off because I would approach the corner too fast. This was a common spot where drivers oversteered a little, resulting in complete 180s, especially during practice and qualifying.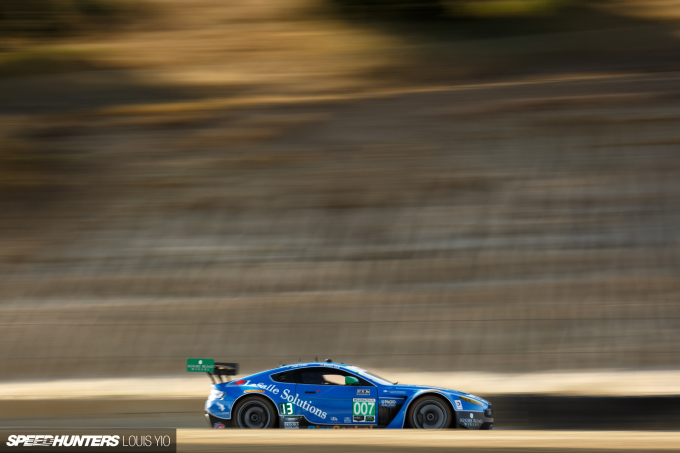 James Bond had no trouble going through the turn, though.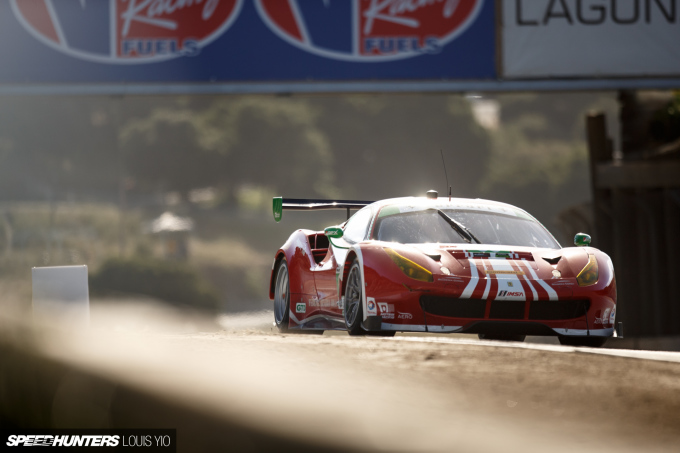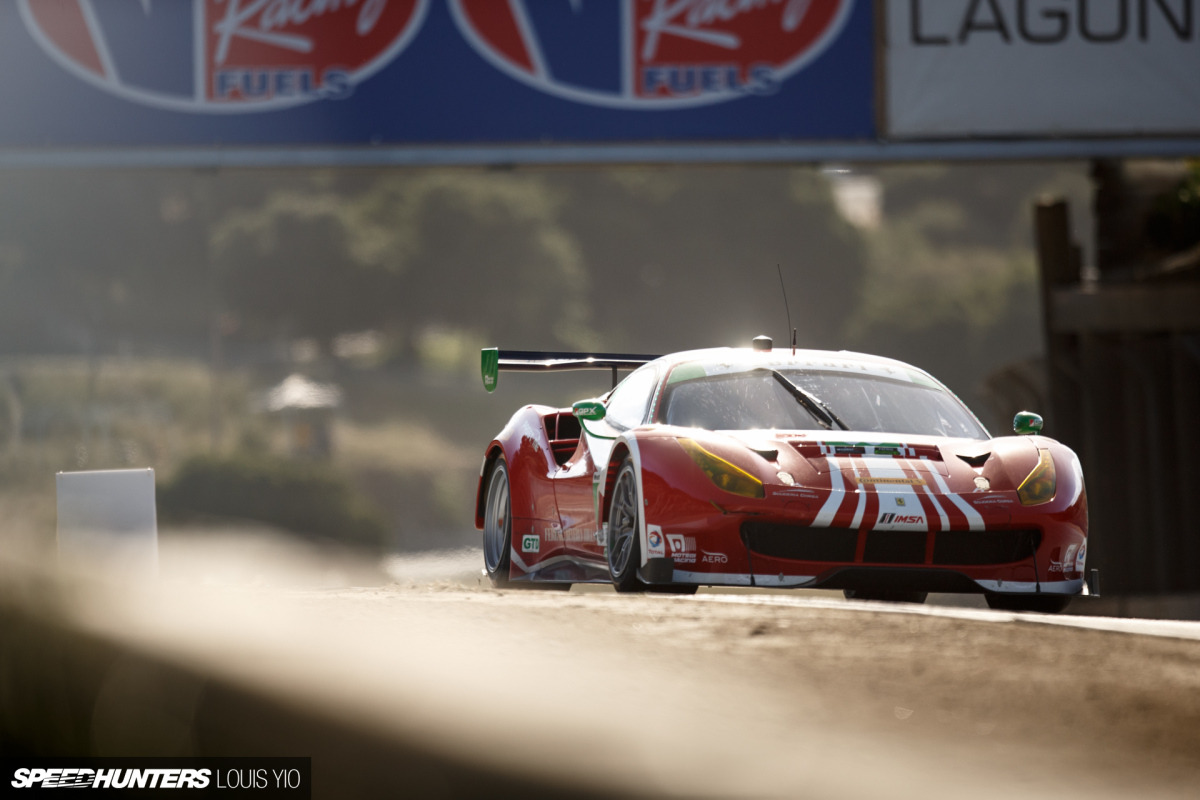 Turn 6 seems like a good spot for sunset; but I wouldn't know for sure, because the GTD/PC race ended at 5:45pm and sunset was at 7:30pm. If only….
Into The Corkscrew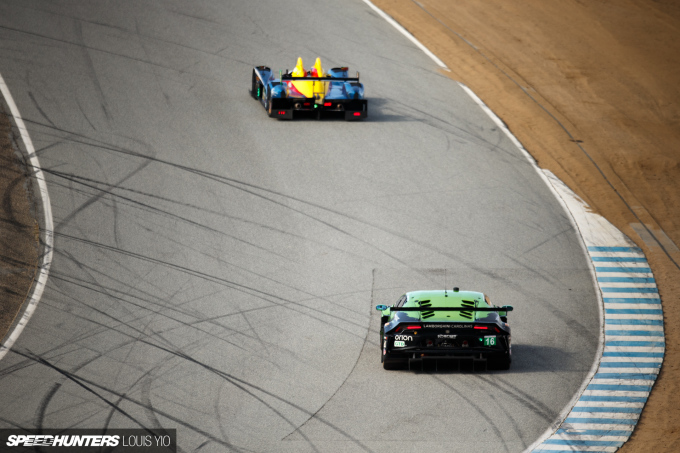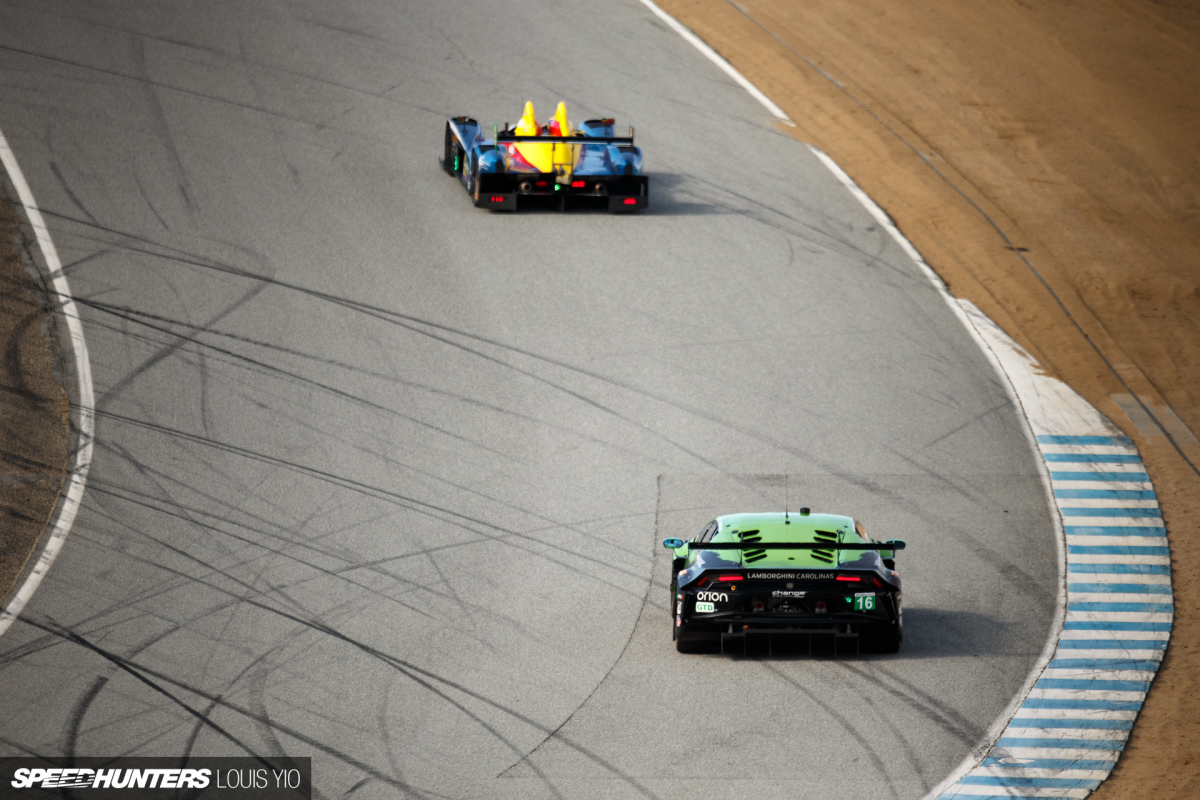 Right after ascending into Turn 6, the drivers are faced with another uphill section.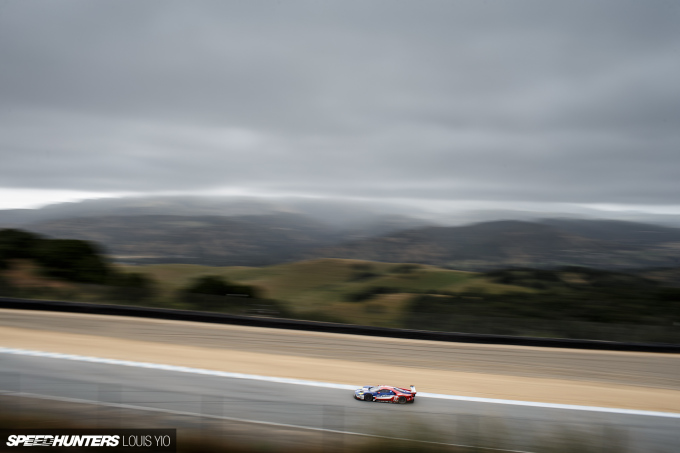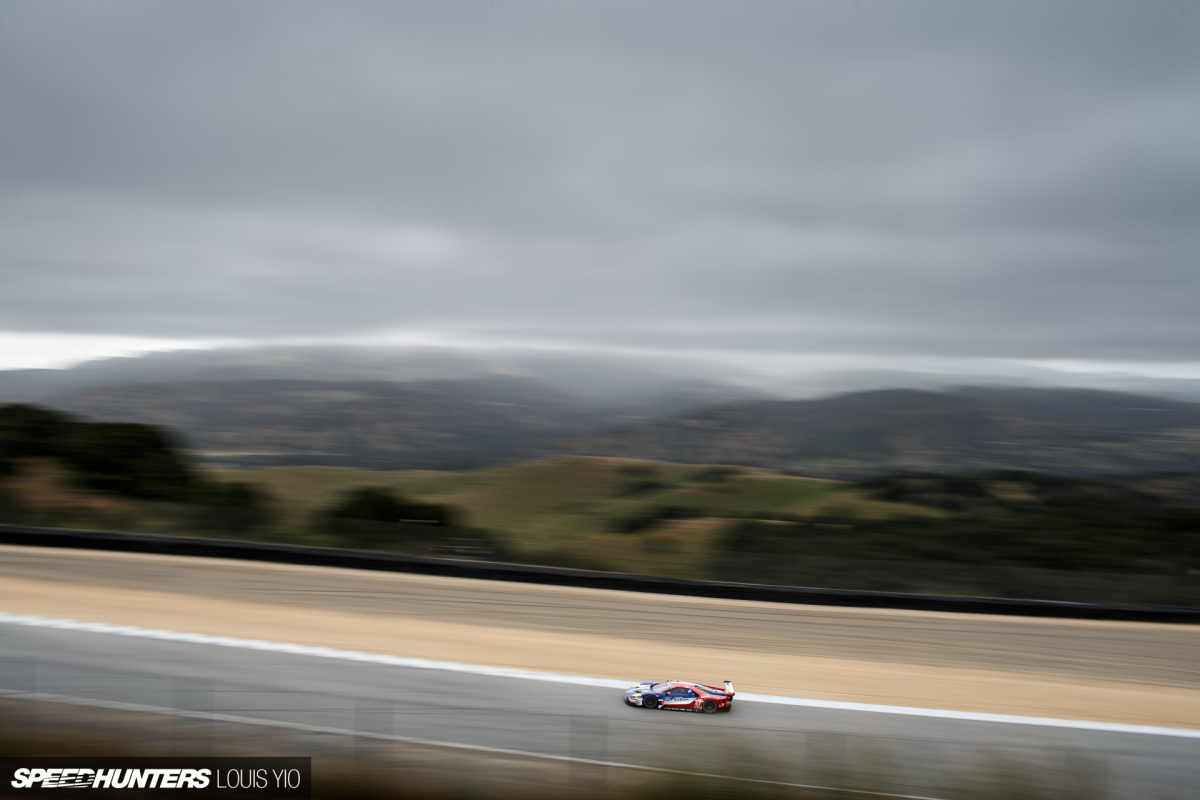 The straightaway between Turn 6 and 7, known as the Rahal Straight, is a great place to spectate from. Many people don't bother making the hike up here, but it's definitely worth it, and the view to the drivers' right is breathtaking, especially in the morning hours.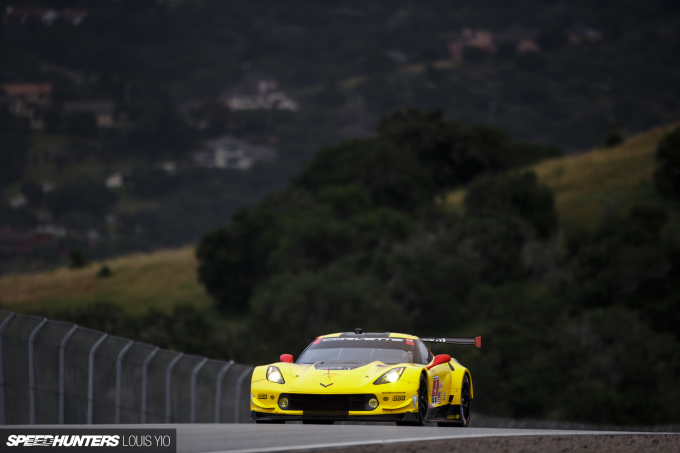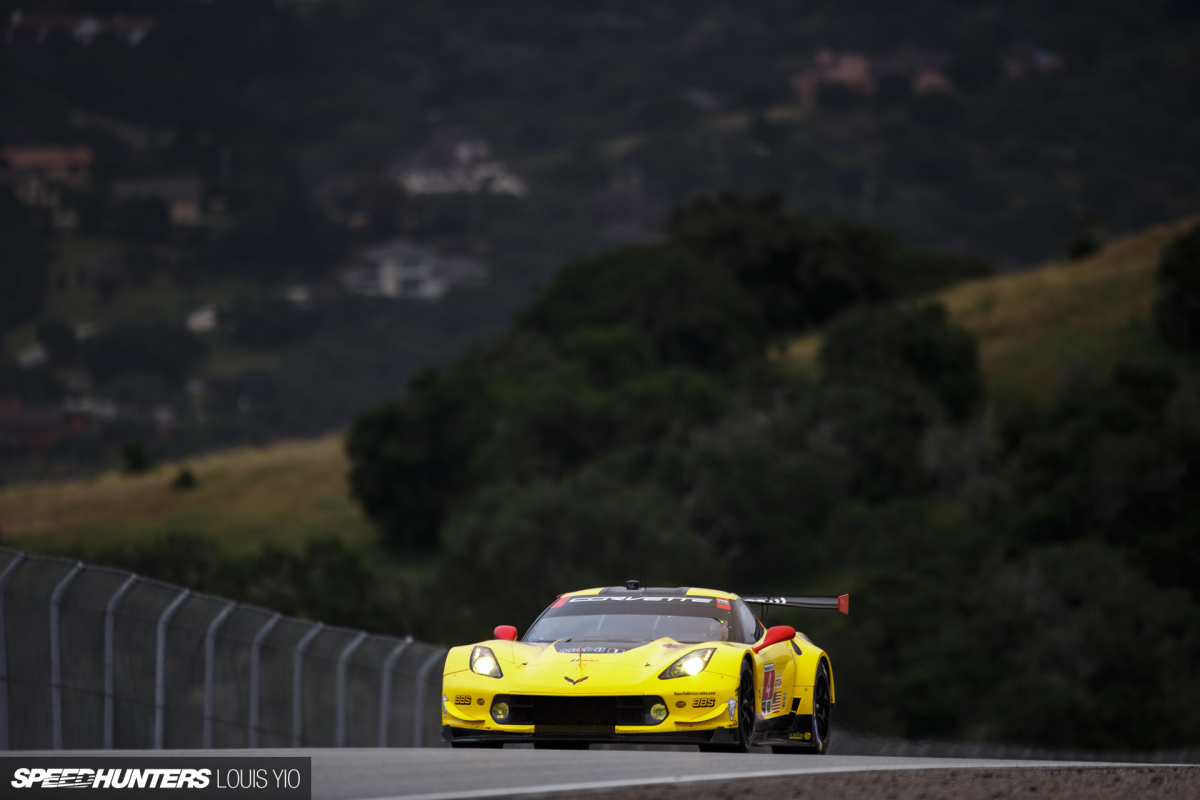 Turn 7 comes up pretty fast.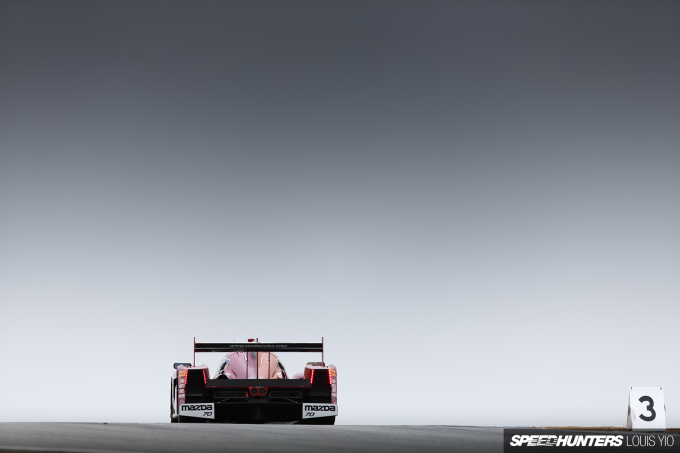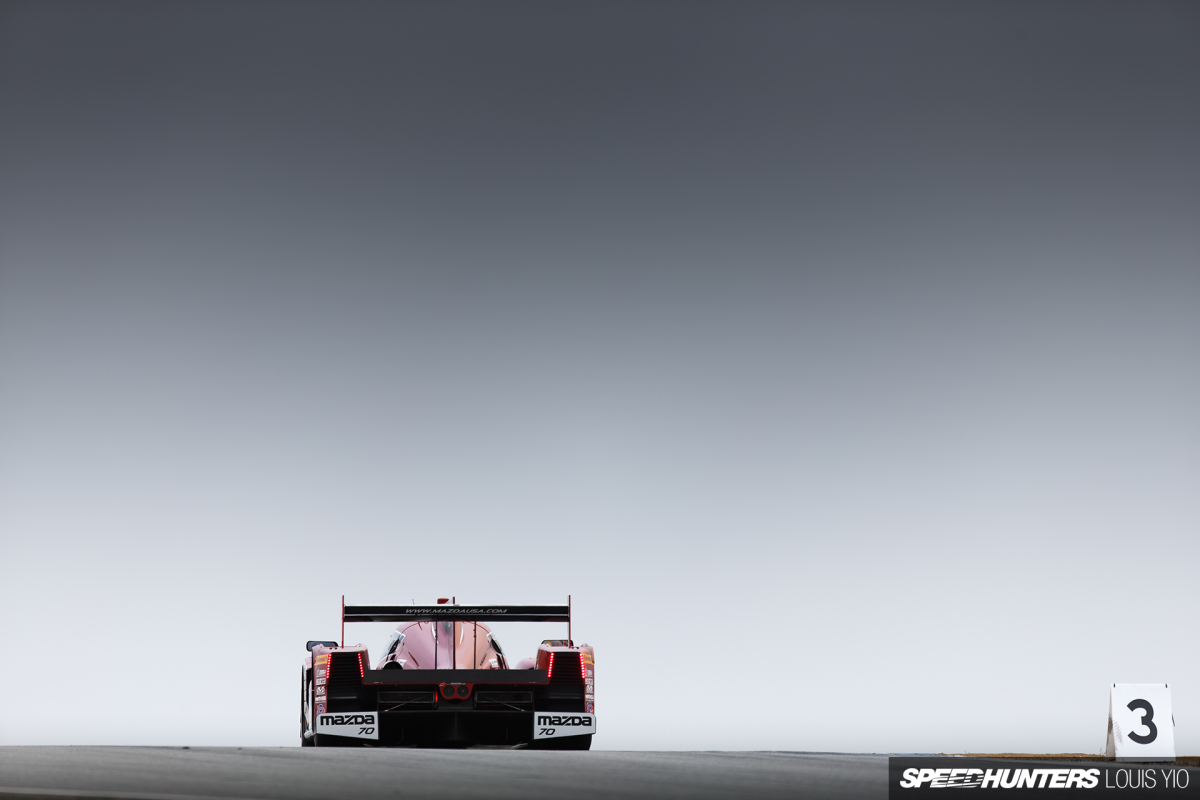 Drivers are hard on their brakes as they crest over the hill, lining themselves up for Turn 8, The Corkscrew, before they can even see it.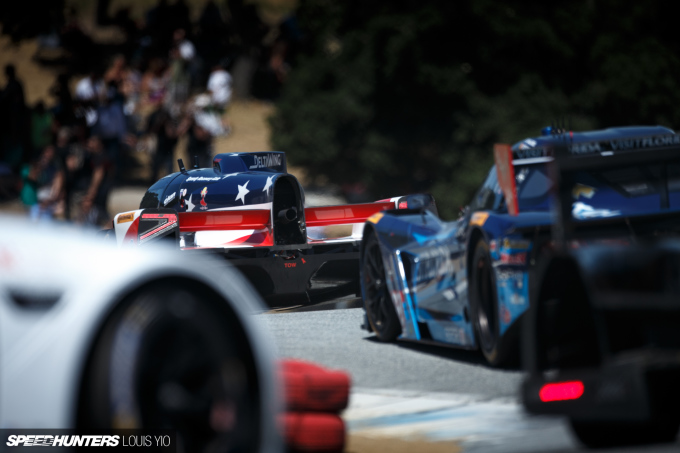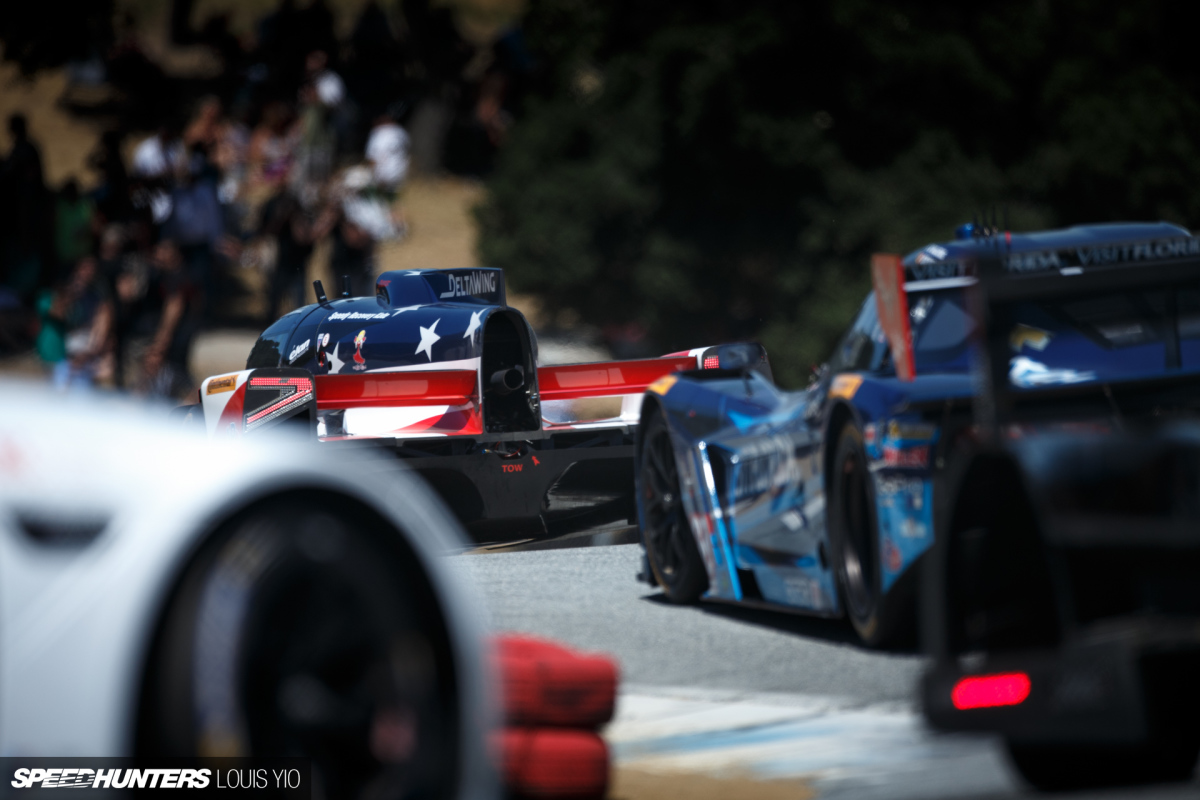 What can I say about this turn that you guys don't already know? Larry even dedicated an entire post to The Corkscrew because of how famous – and infamous – it is.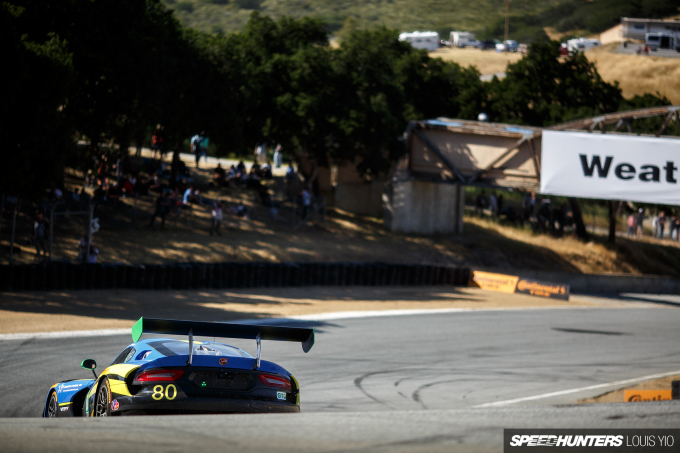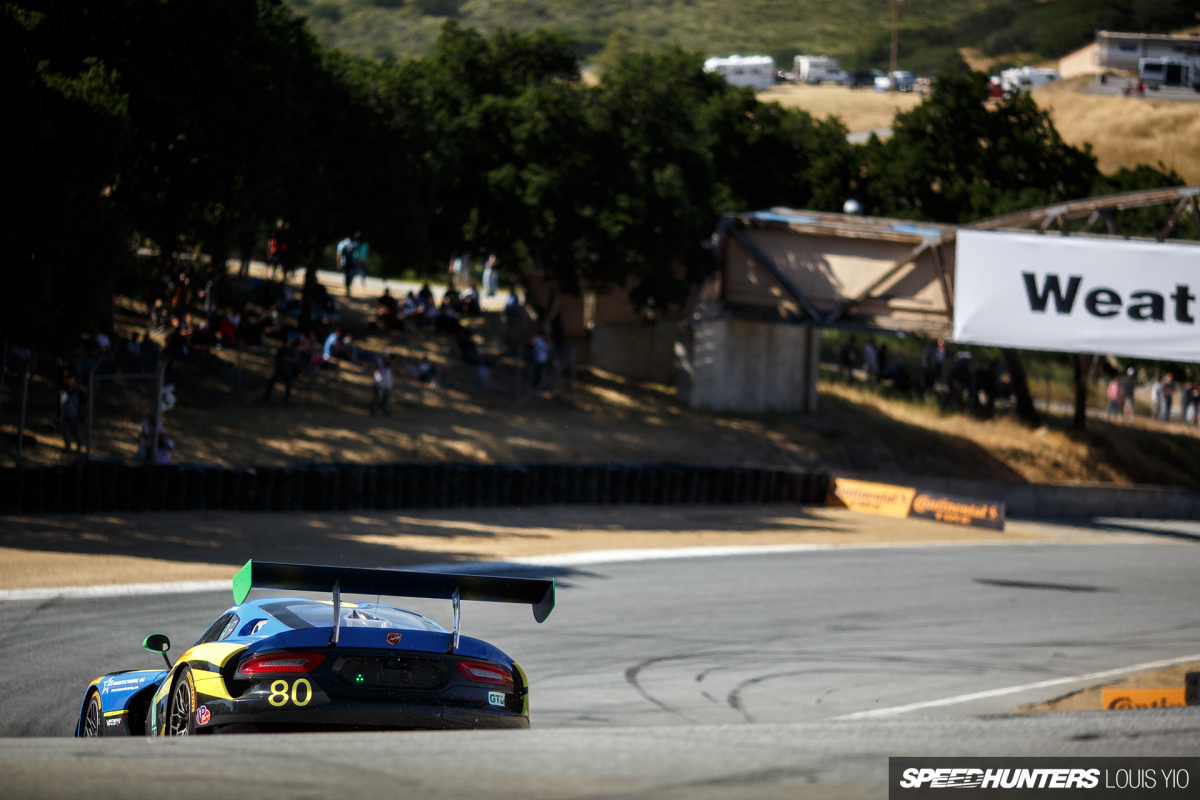 In terms of spectating, it's probably the best location on the track. The public viewing area here is about 5-feet higher than the track itself and on a hill. Bring a camera to this spot if you ever venture to Laguna Seca.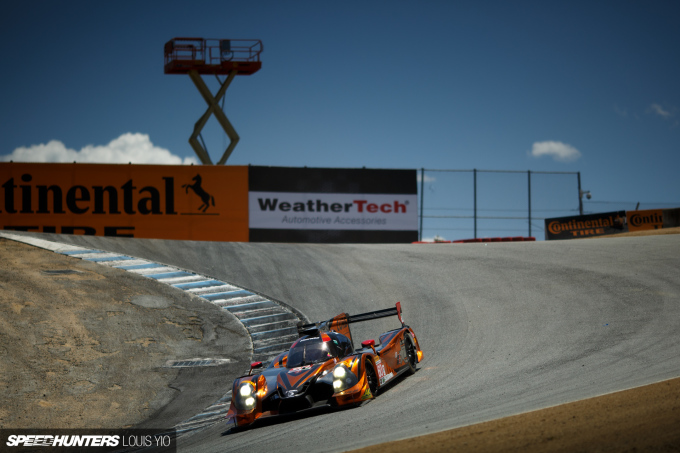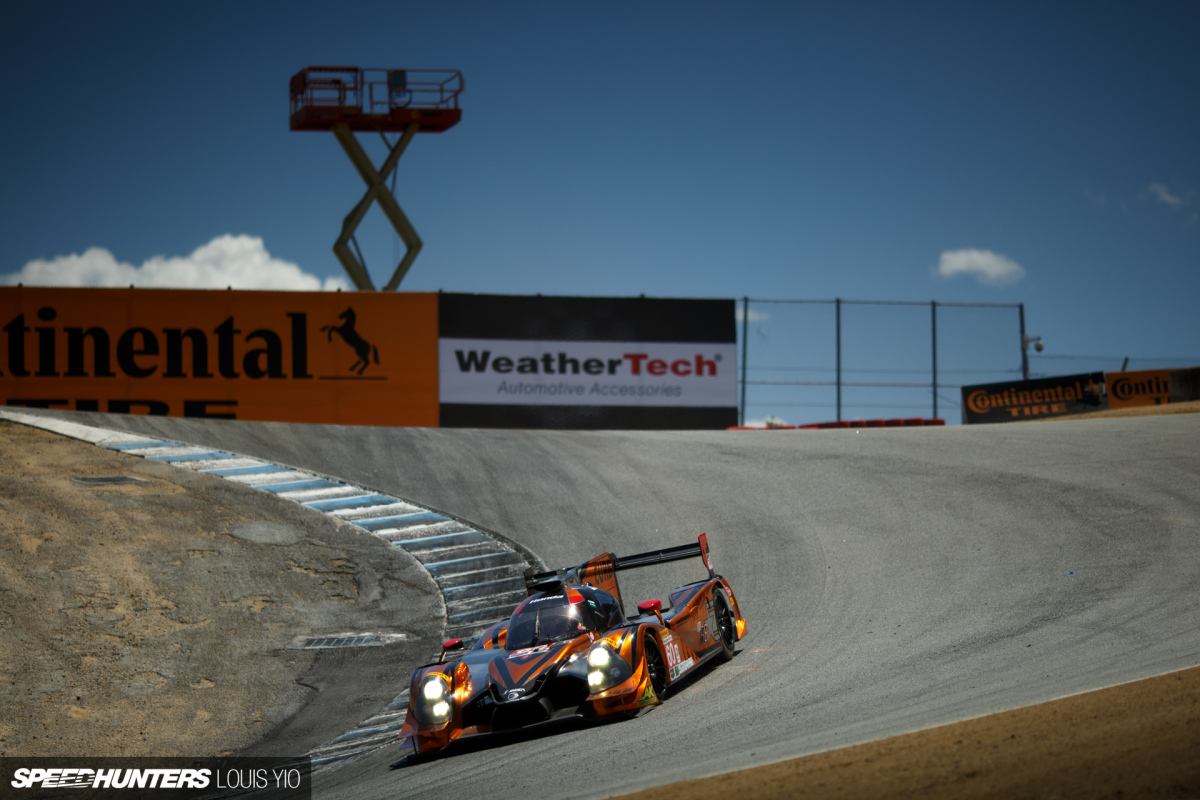 What some people don't know is that the proper line requires drivers to scrape the apex while going through the turn. Either that, or every single driver on track was terrible.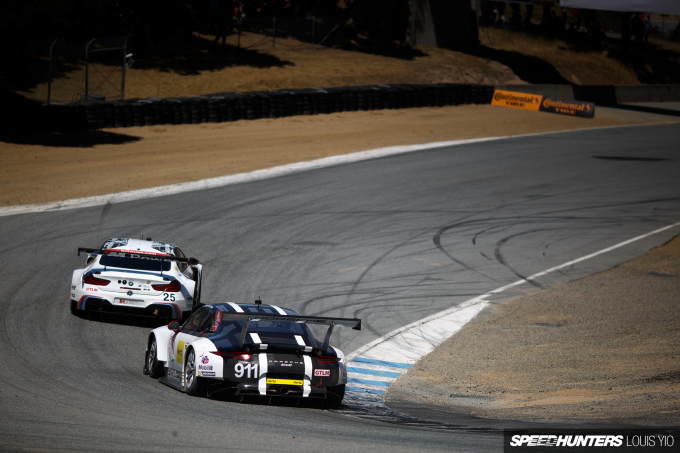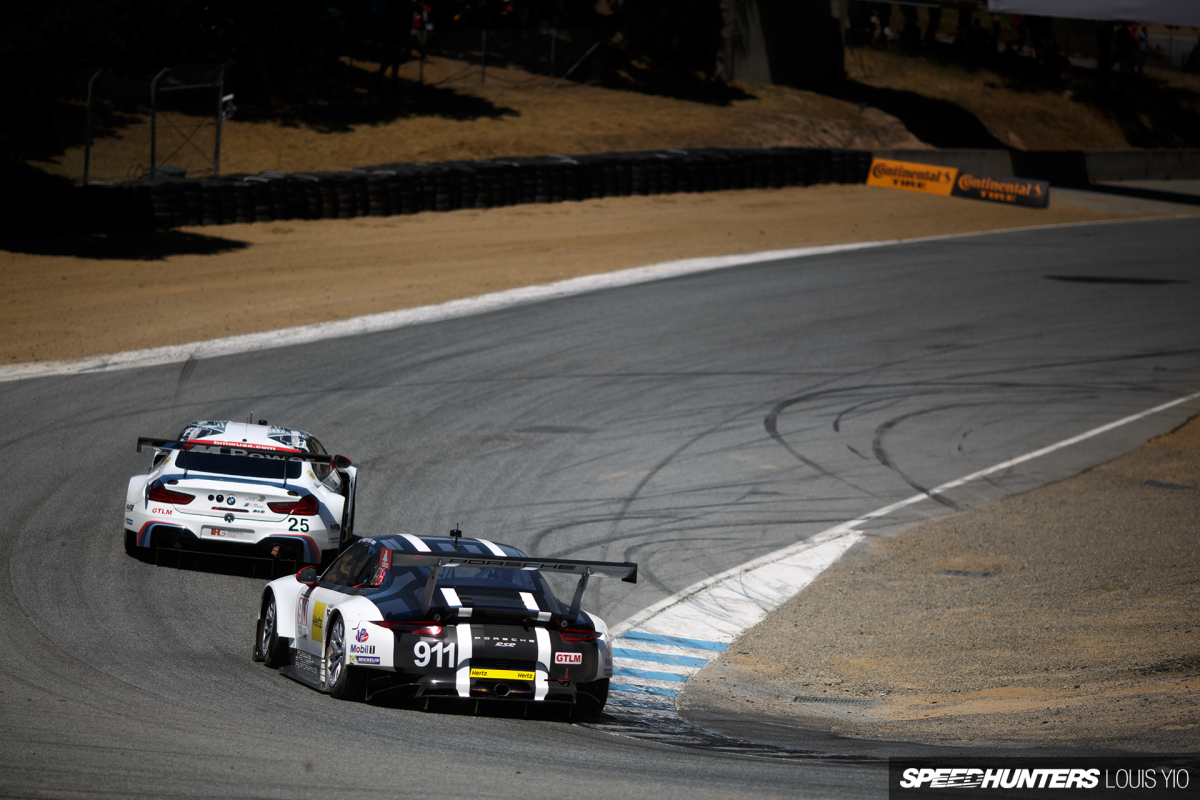 But apex scraping occurred during practice, qualifying, and the race, so I'm pretty sure it's the former. It kind of gives you a sense of how steep The Corkscrew really is.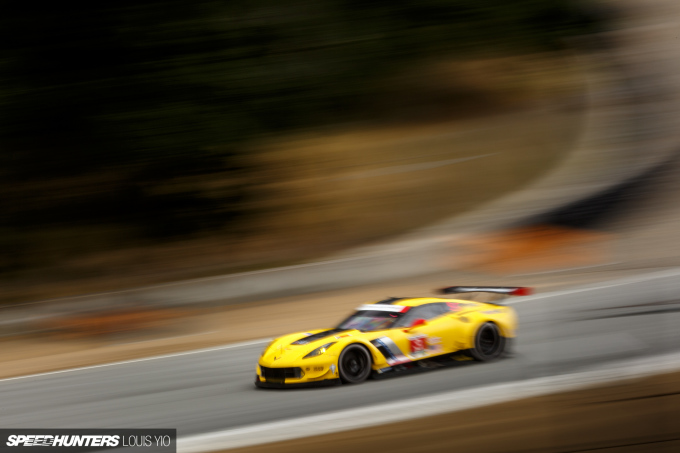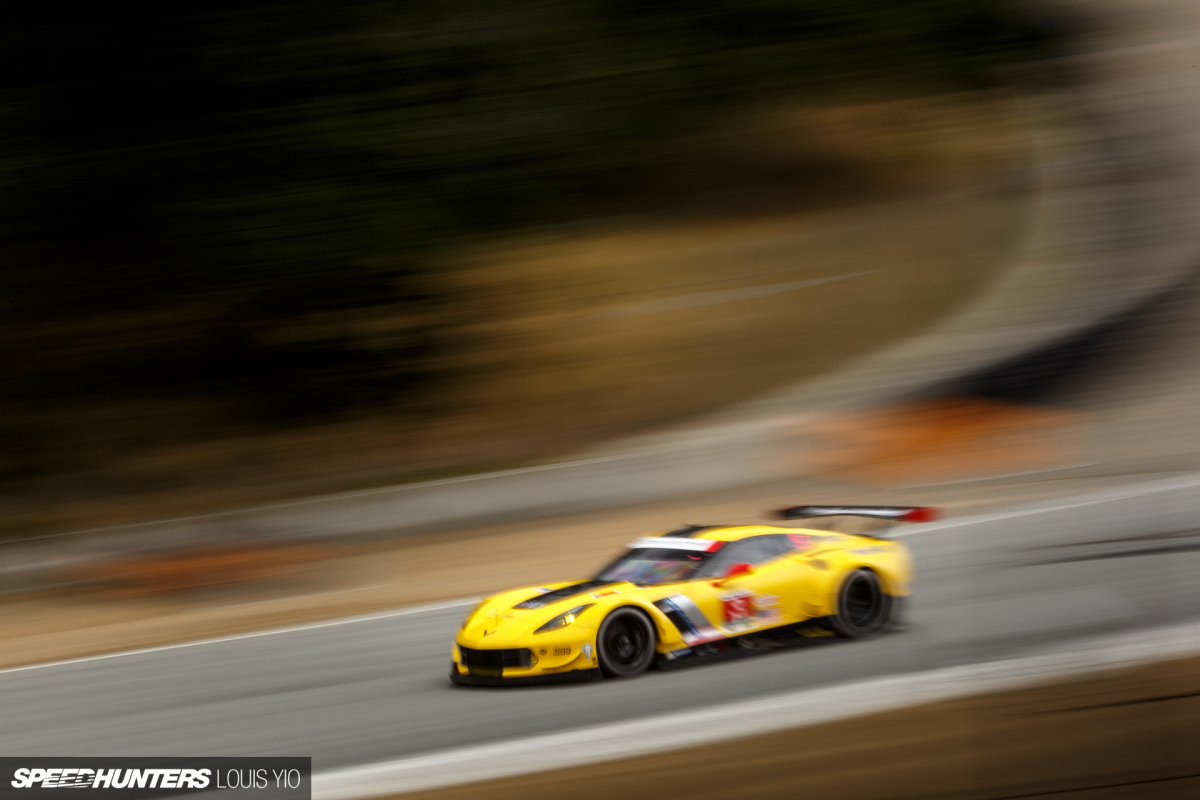 What I find really great about The Corkscrew is that you don't even need to be an accredited media personnel to get good shots and video of cars. I was standing behind a crowd of people in the spectating zone when I got the shot above.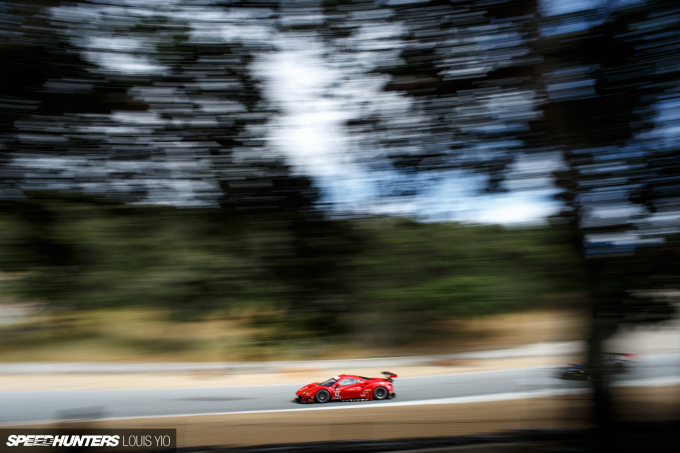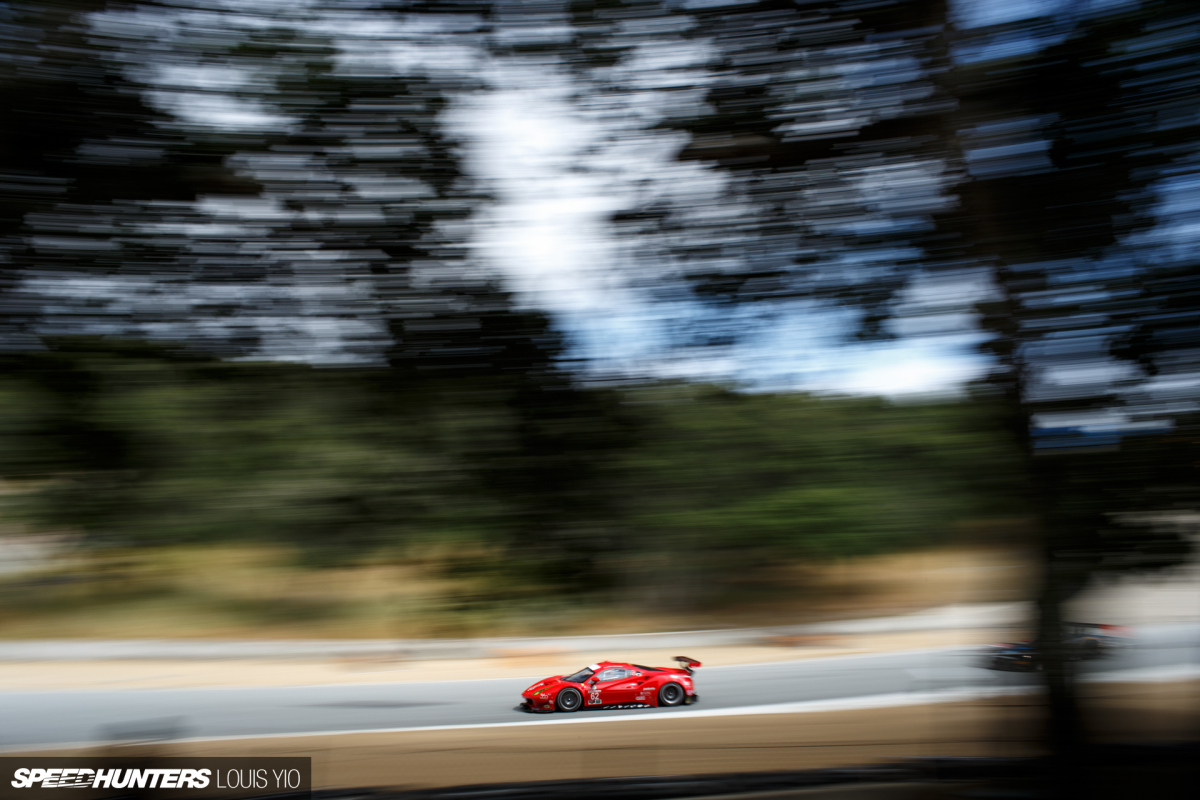 And the same with this shot too.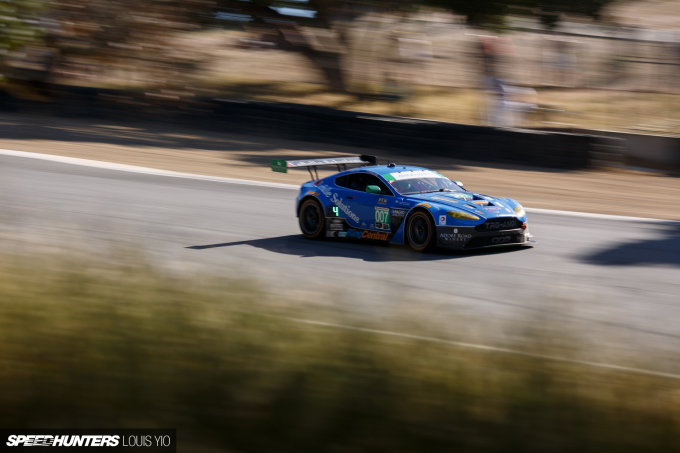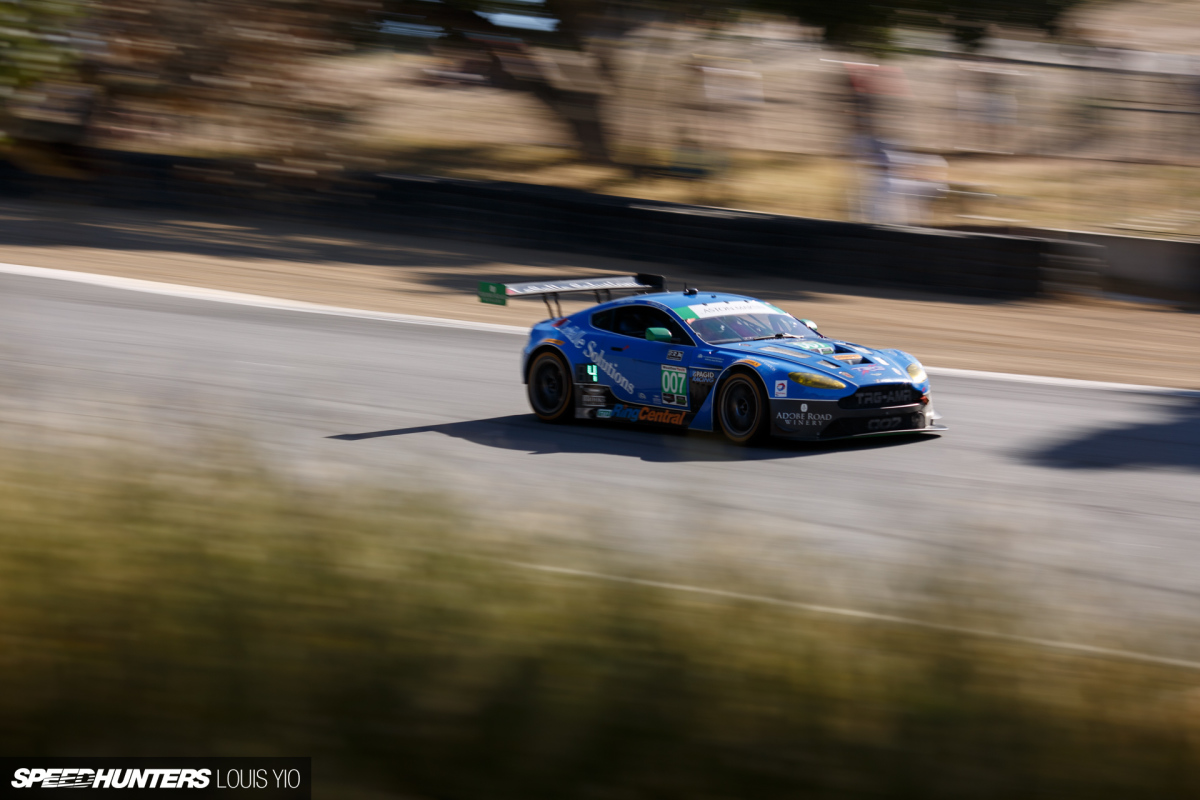 I found myself stuck in the area between The Corkscrew and Turn 9 for the majority of my time spent at this section of the track. It's such as beautiful area that it's hard to stay away.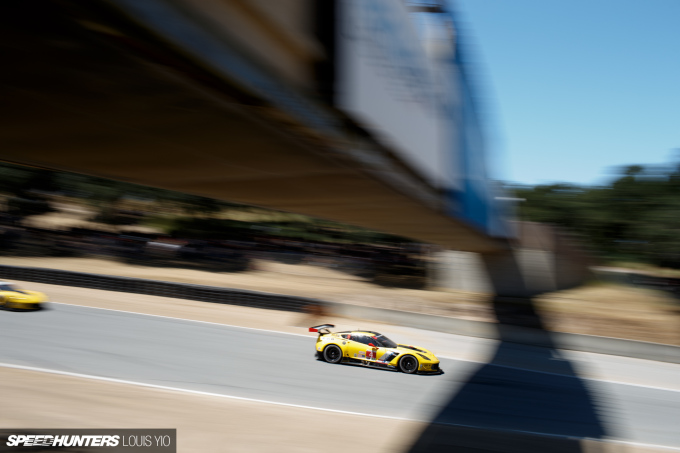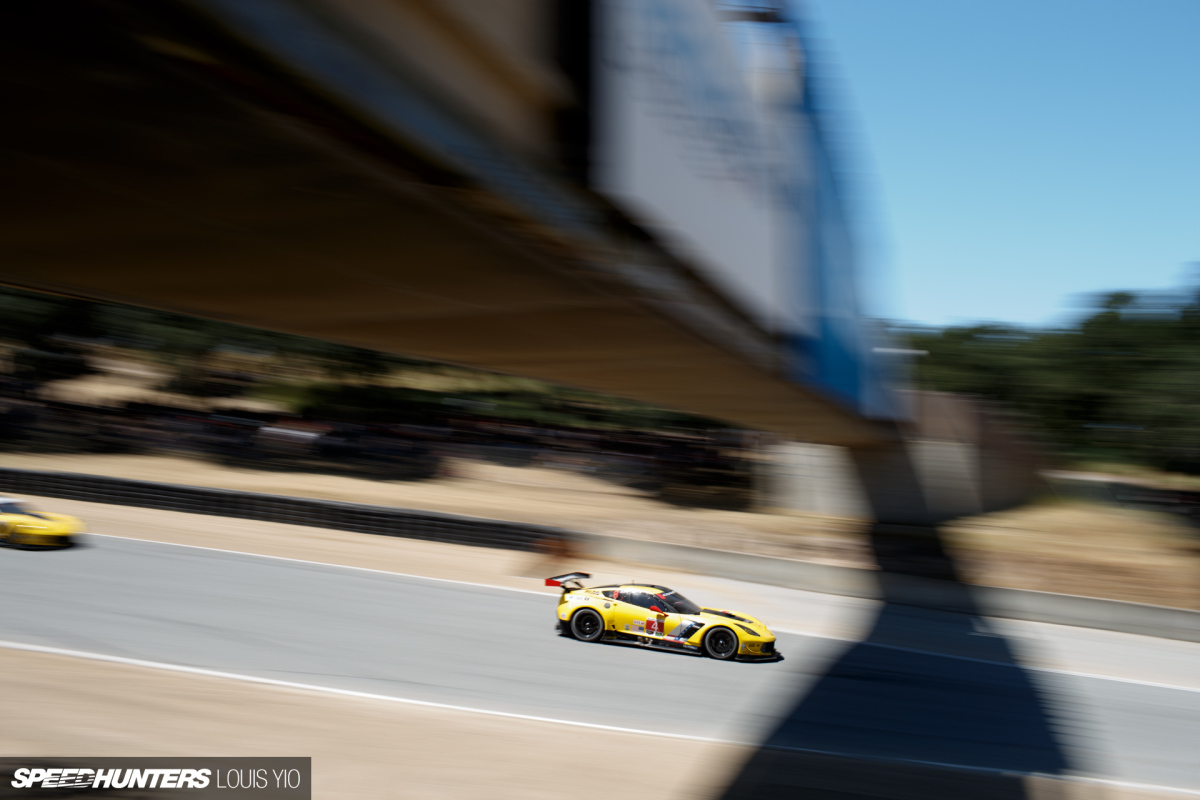 Because the sun was blazing for the majority of the race, I had to find as much shade as possible. The bridge before Turn 9 turned out to be a good place to rehydrate.
Coming To The End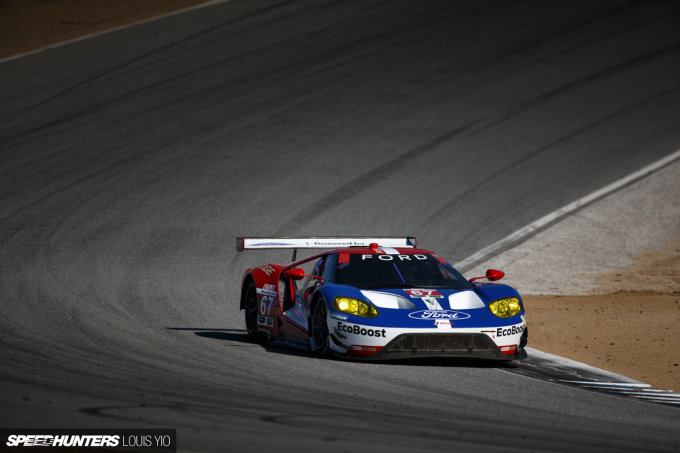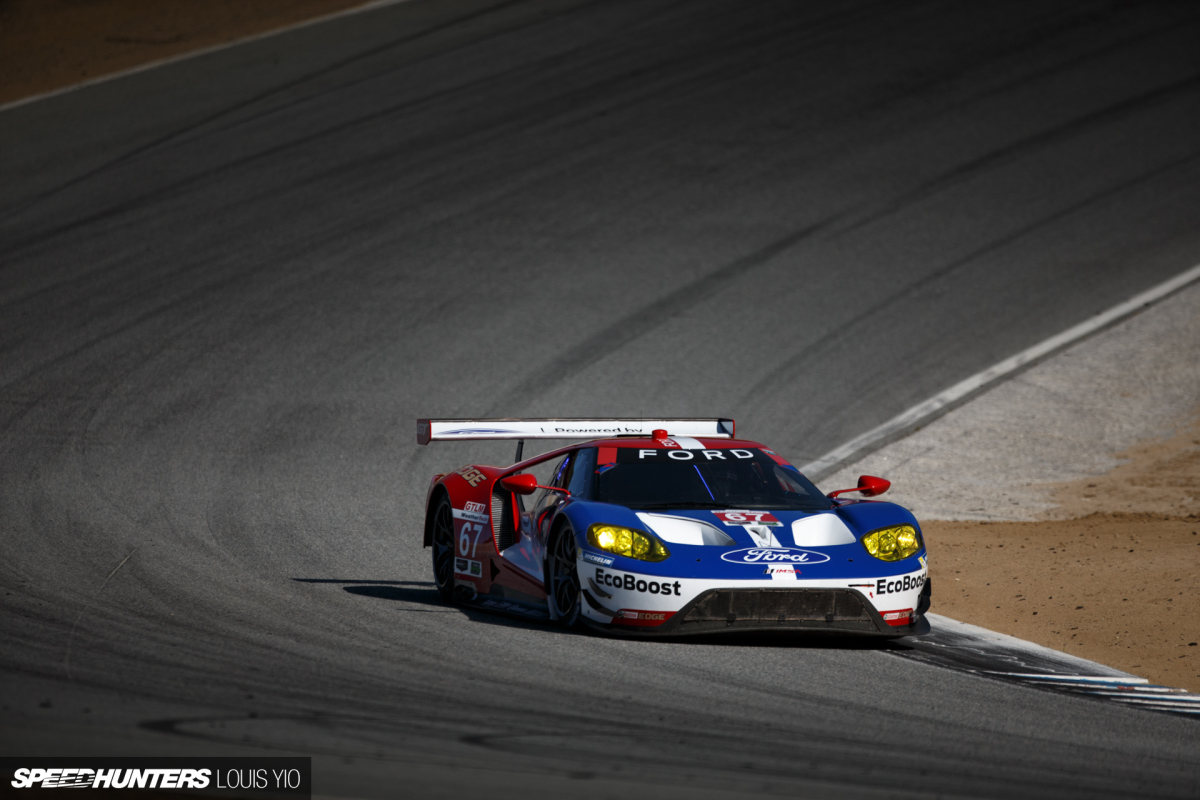 Turn 9, known as the Rainey Curve, is another high speed section somewhat similar to Turn 1. But unlike Turn 1, the drivers are now being taken to the lowest part of the track.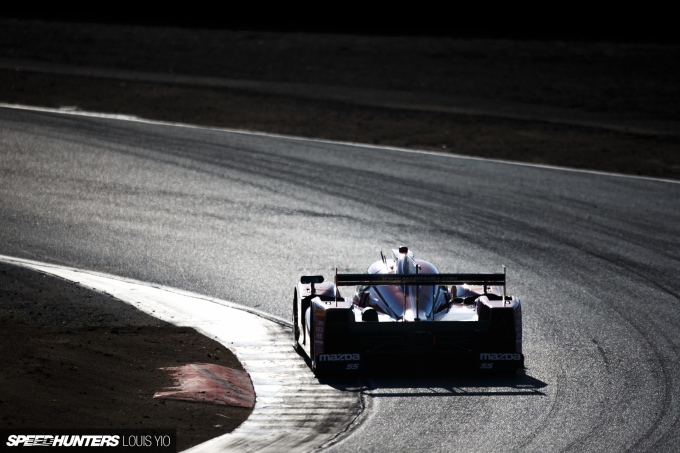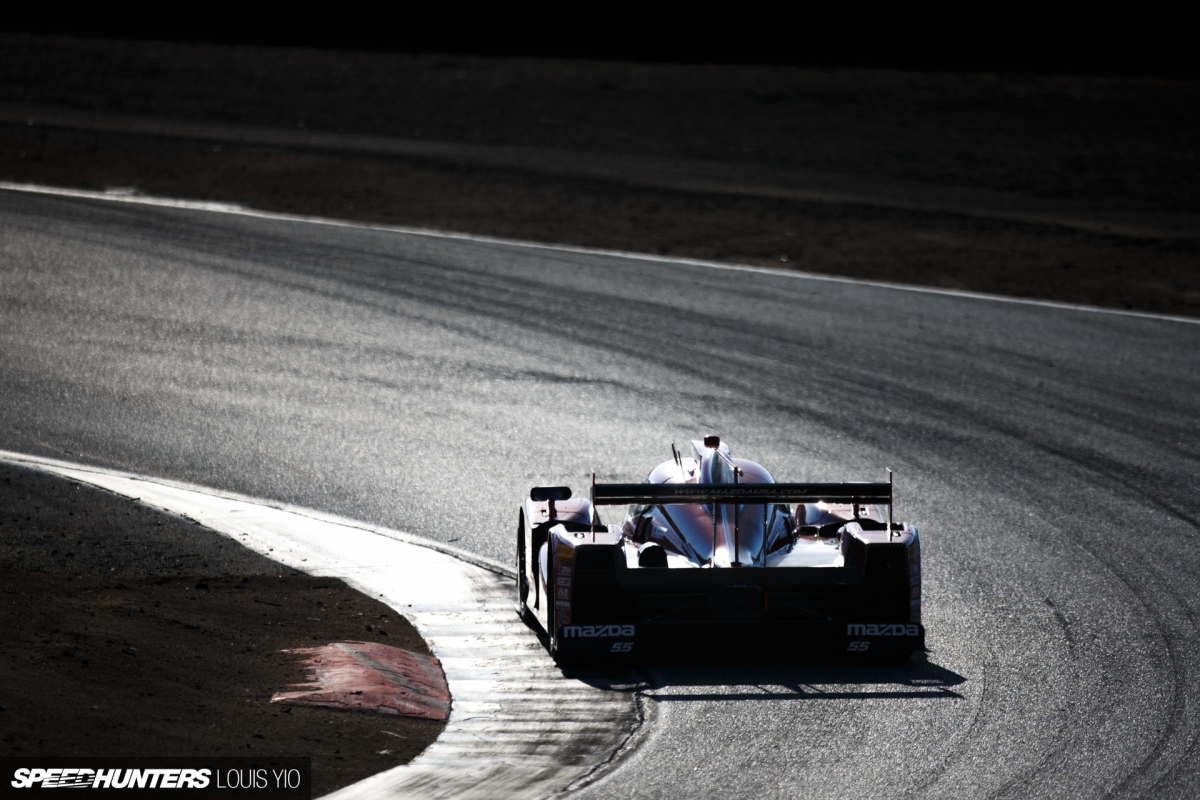 The turn itself draws lot of spectators to the right-hand side, most likely because you can get a good view of the elevation drop.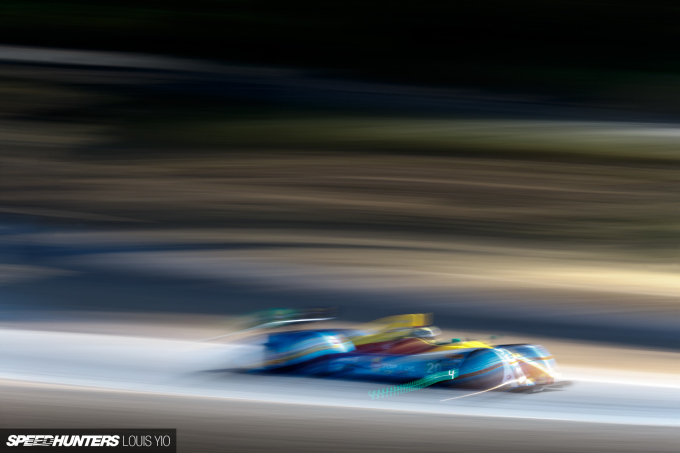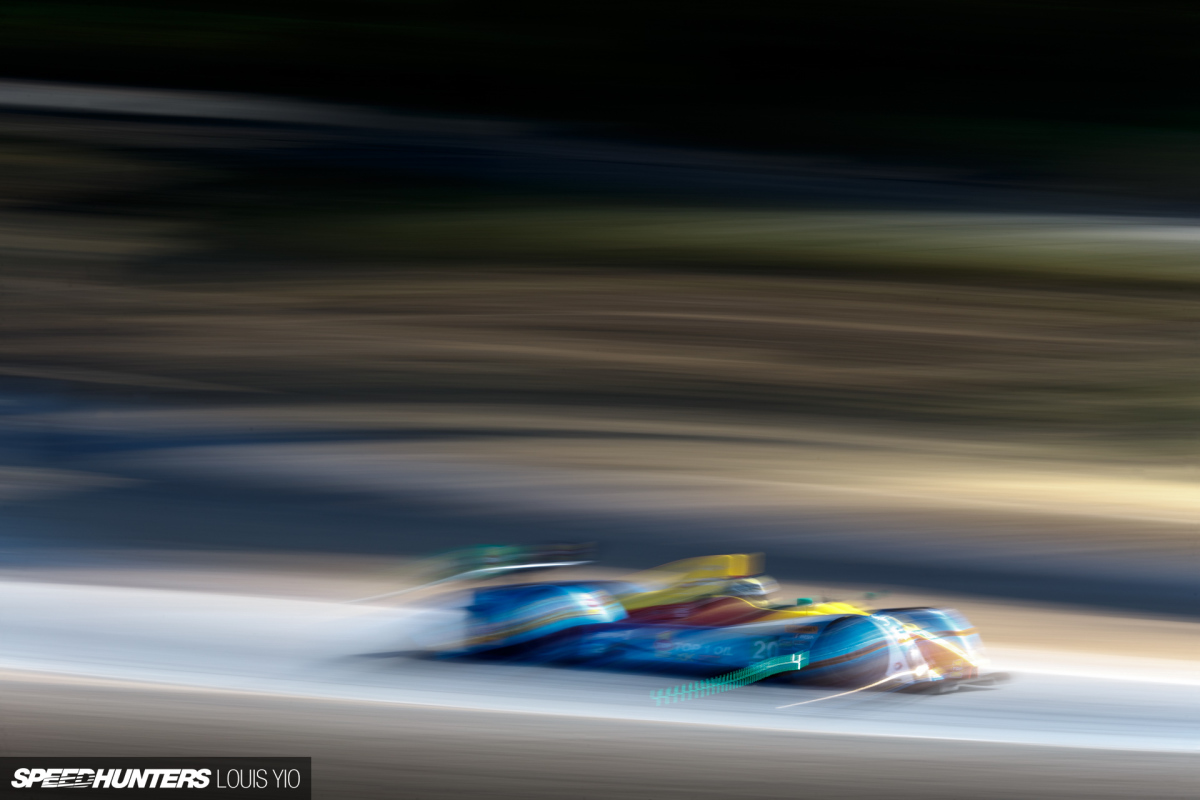 As the turn is so wide and open, I decided to play around a bit with my shutter speed.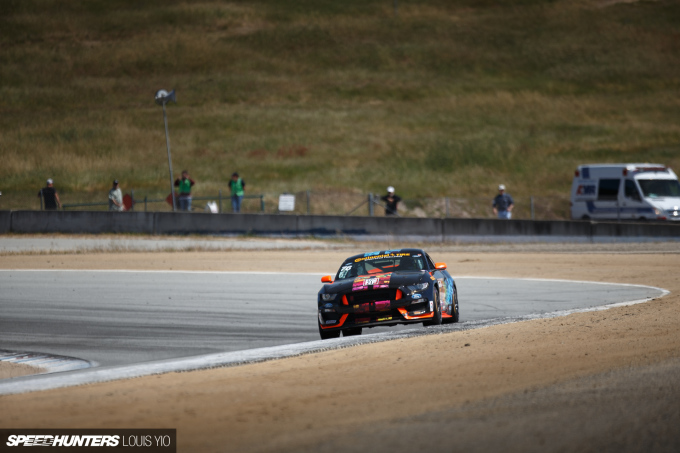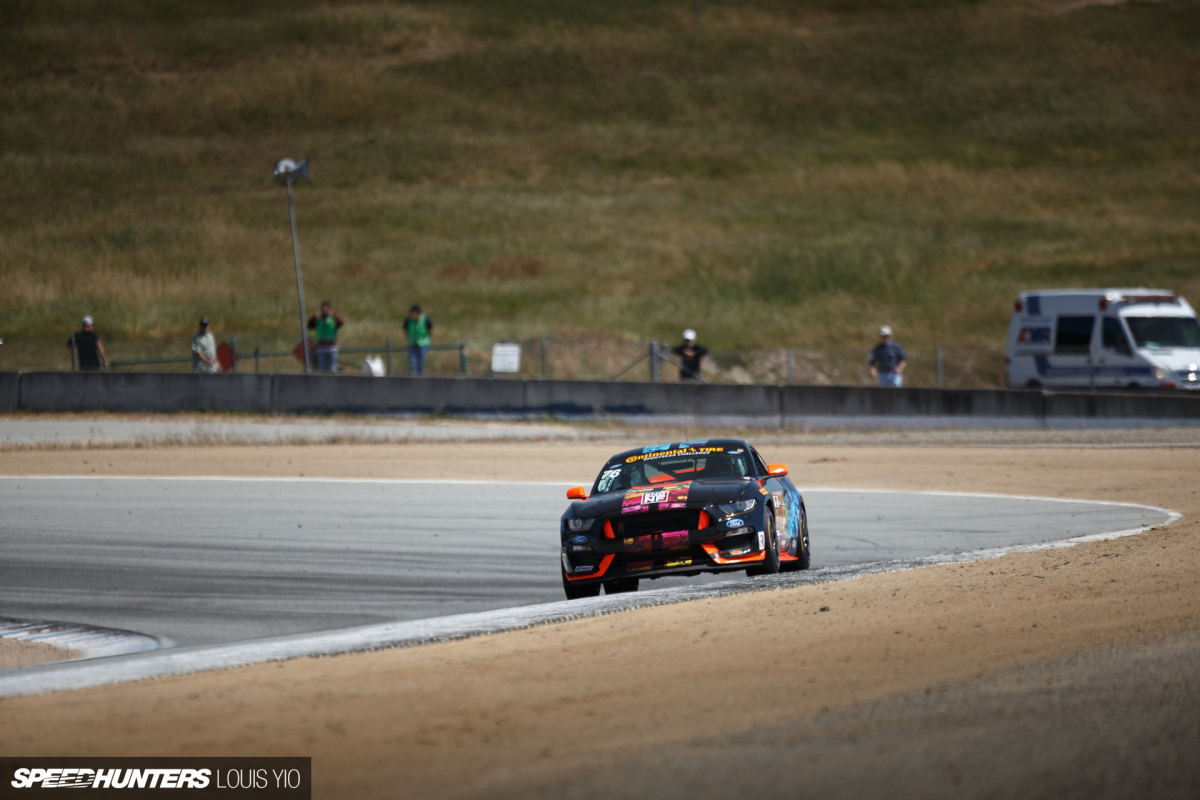 Turn 10 is similar to Turn 9 in that the drivers are going through both turns at around 90mph.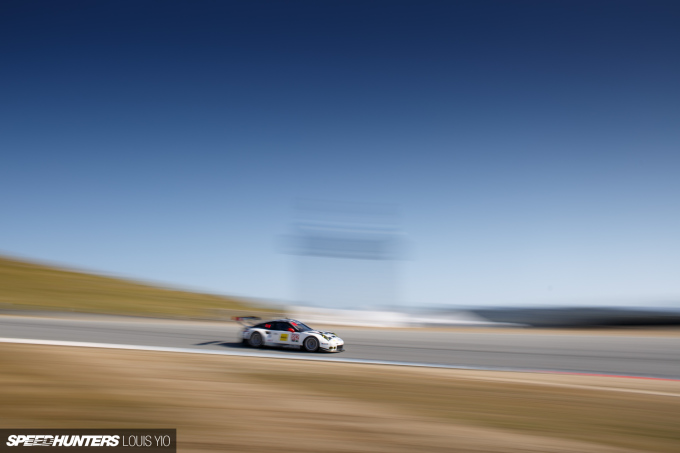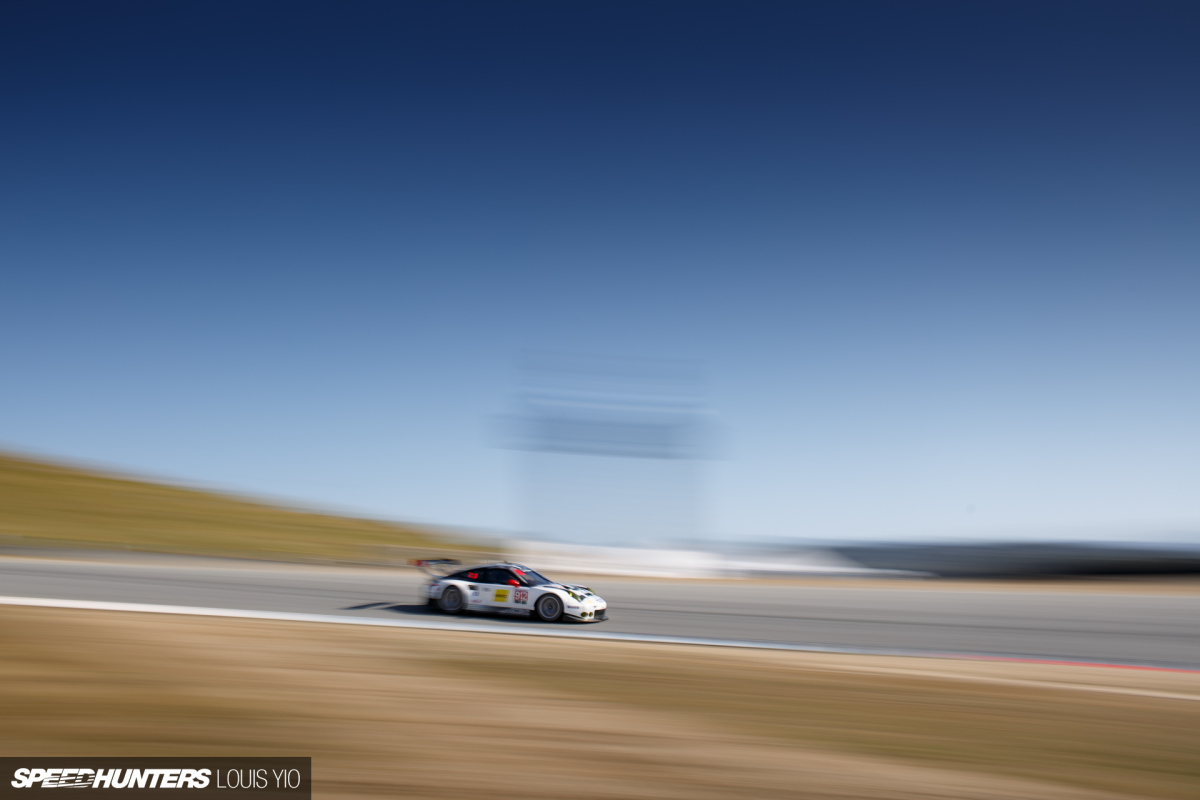 This corner, in my opinion, is the least spectacular of Laguna Seca – at least when compared to the other corners of the track. It's just a wide open area. Some drivers do go a little wide here, so I witnessed a few passes along this corner.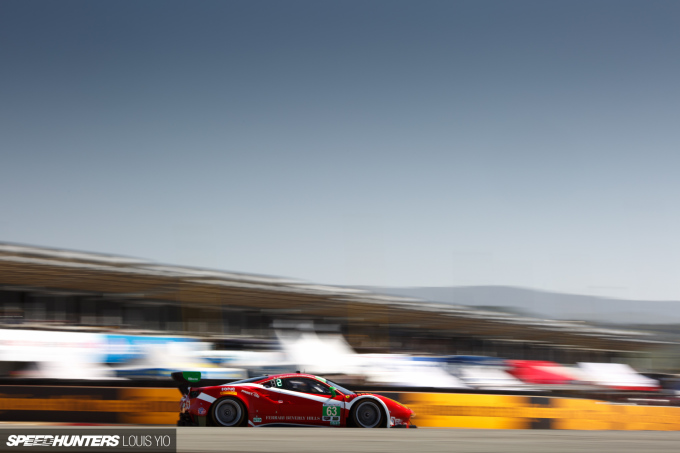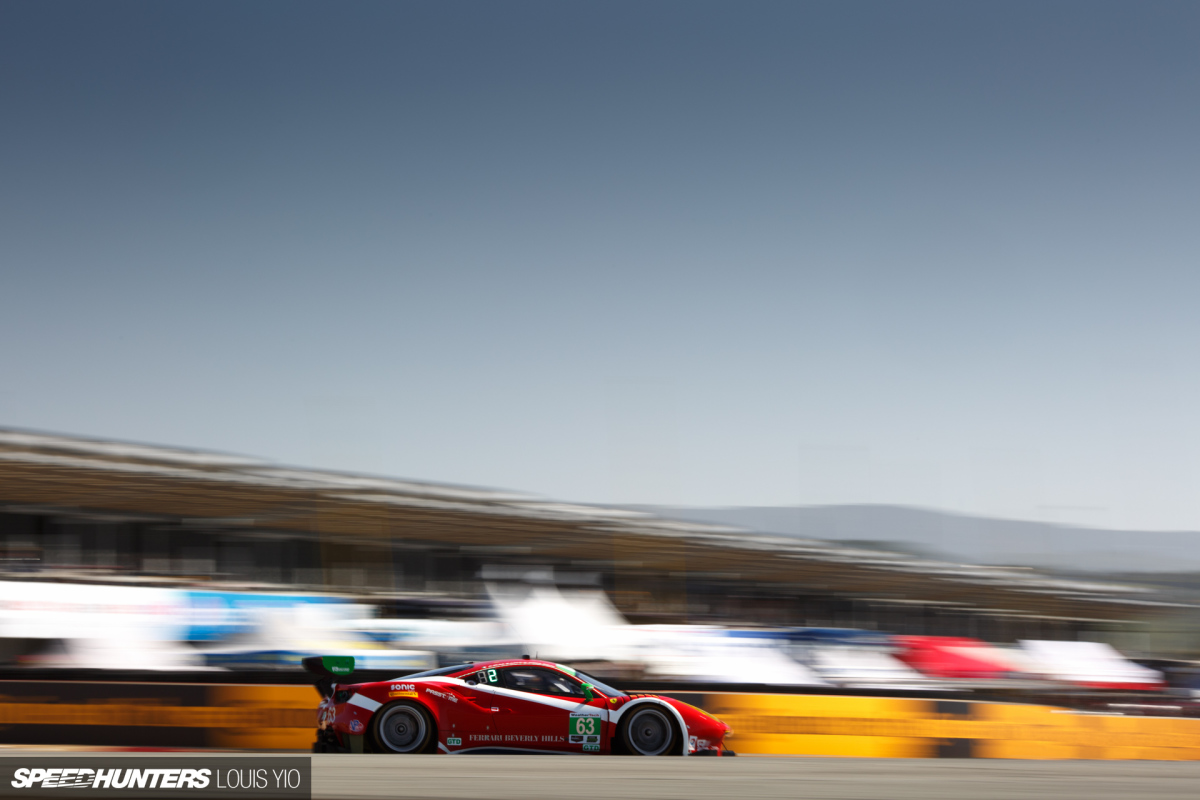 Turn 11, the final corner, is a fun one. Like Turn 2 and The Corkscrew, this is a hard braking zone. It could possibly be the slowest corner of the track too, but I'm not sure as I've never driven here myself.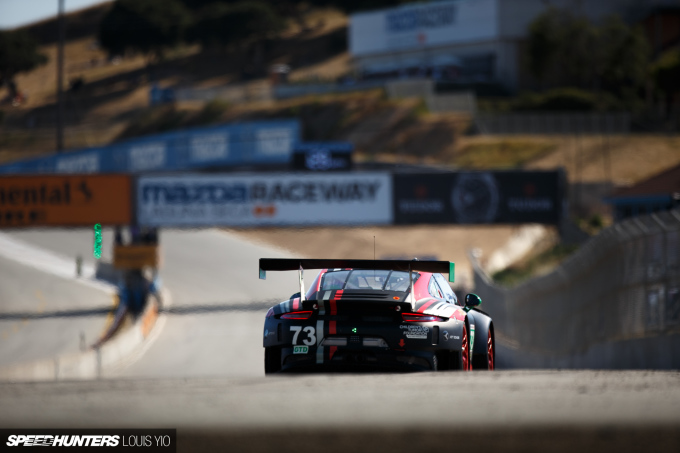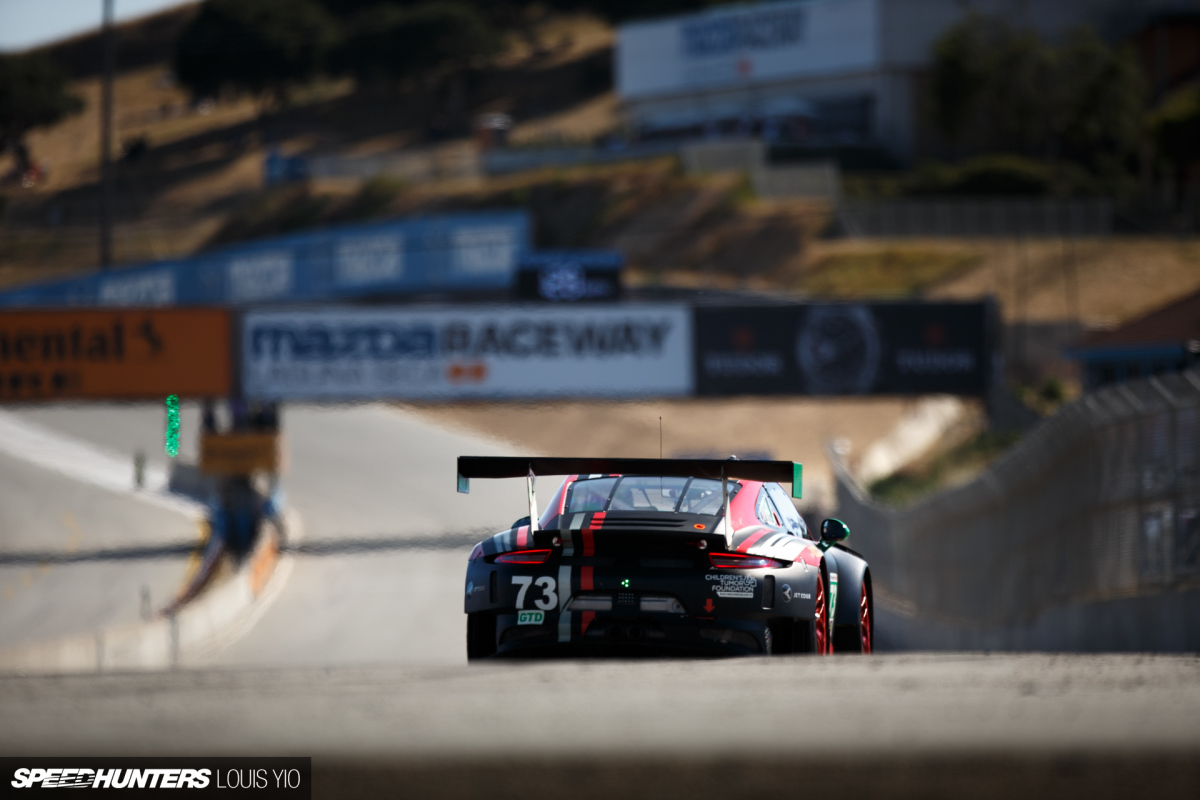 And just like that, 11 corners are done, leaving drivers to simply cross line and kick off another lap or take the chequered flag. Sometimes, it's not that easy though…
I have a good amount of bonus images added to this post, so make sure you keep scrolling down.
Louis Yio
louis@speedhunters.com
Instagram: lusciousy
Cutting Room Floor