Ever since I returned from the Skyline Meeting in Sagamiko the weekend before last, I've been on Car Sensor and Yahoo Auctions looking at old Japanese kyusha.
If I was to embark on a new Speedhunters project car using a cool, old Japanese vintage car as the base, I'd probably go down the route of something rather big, plush and luxurious. The prices that old V12-powered Toyota Centurys are commanding these days have made them beyond affordable, but I'd still love to slam the hell out of one, outfit it with some rare JDM wheels and go a little crazy on the engine. Either that, or an aggressively lowered PA30 Gloria on stock chrome rims tucked deep under the fender wells, just like the one I featured in the main event story.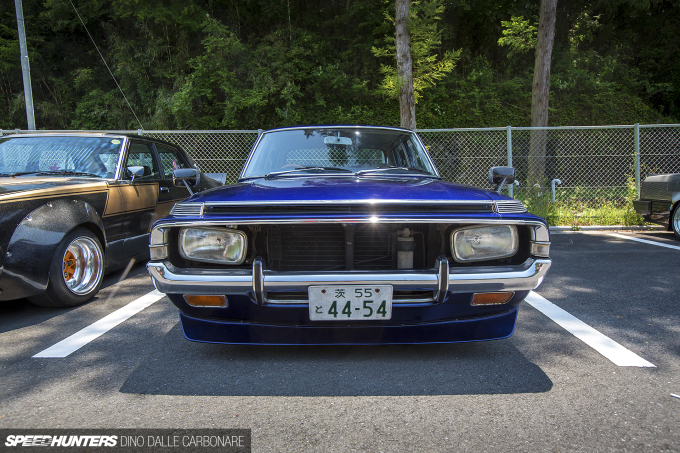 Another option would definitely have to be an S60 Kujira; a generation of the Crown that I've always liked due to its weird and wonderful stepped nose. This particular car has had its stock grille gutted out and the headlights given an obligatory Yankee twist.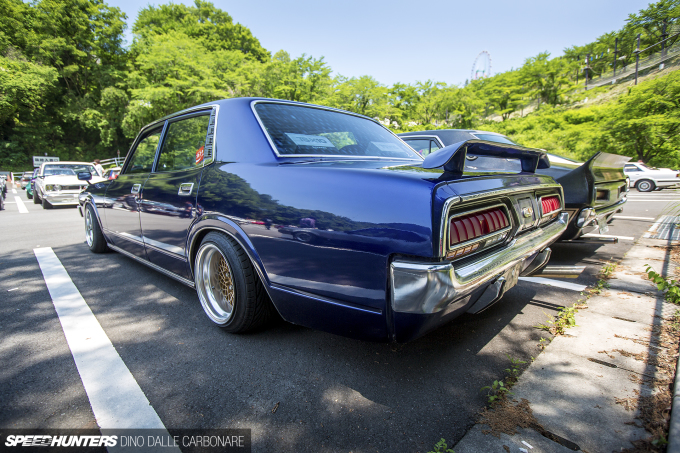 The bucktooth front spoiler has been balanced out at the rear with a trunk spoiler, which is something I've never personally seen on a S60 before.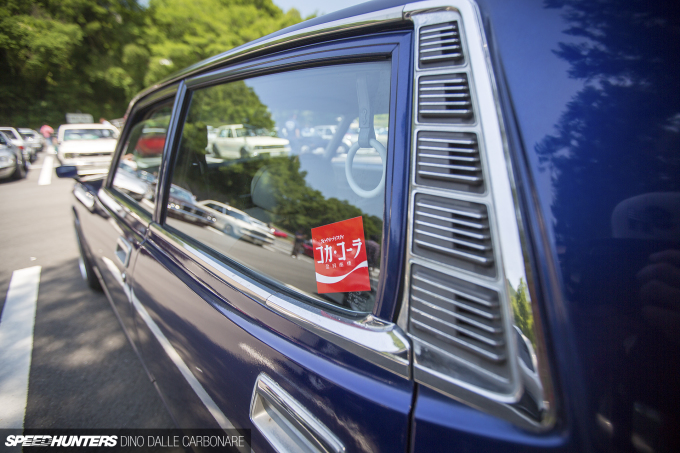 Vintage katakana Coca-Cola logo, anyone?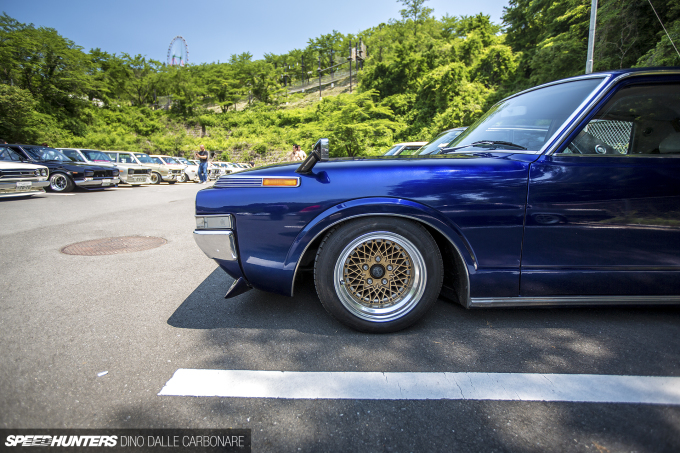 The gold SSR Formula Mesh wheels are a spot-on choice against the vivid blue exterior.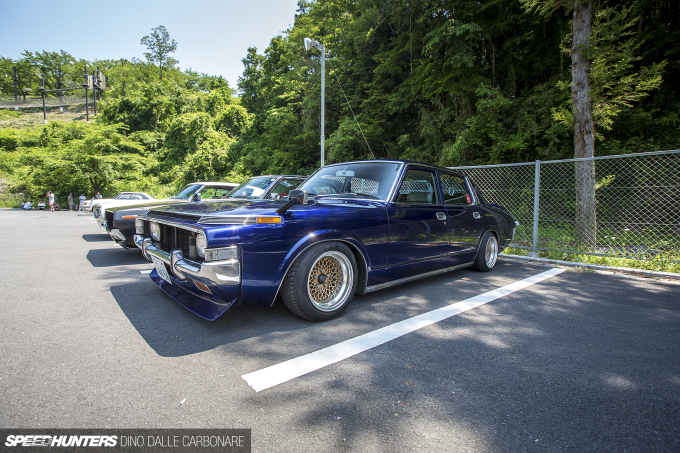 It all combines to give a little sporting feel to a car that was designed and sold as a comfortable, quiet and luxurious ride.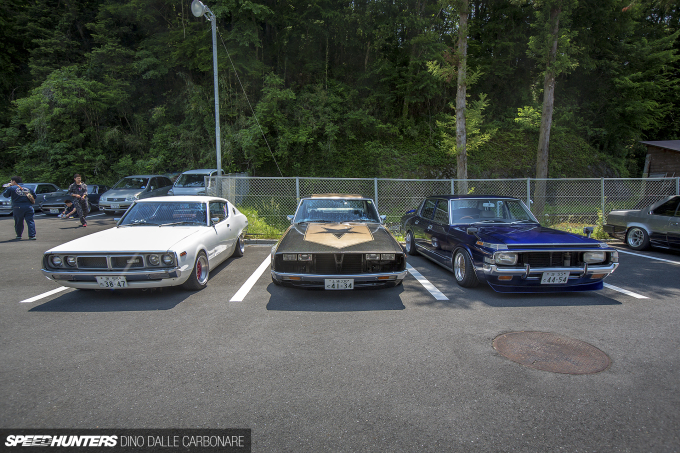 It certainly looked the part next to this pair of Kenmeris!
I hope you've enjoyed all the shakotan goodness I've brought you from the 2016 Skyline Meeting. Now I must return to daydreaming about old Japanese cars thanks to the wonderful time-wasting opportunity the internet offers…
Dino Dalle Carbonare
Instagram: speedhunters_dino
dino@speedhunters.com